London in Depth
(6 Days)
London & environs
Discover England
(6 Days)
Cotswolds, London
Highlights of England
(8 Days)
Bath, Cotswolds, London
Luxuries of England
(7 Days)
Oxfordshire, London
London Stopover
(4 Days)
English Heritage Tour
(16 Days)
London & Canterbury, Dover & Windsor Castle, Oxfordshire & Stonehenge, Bath, Cotswolds, Peak District
Family Tour of England
(7 Days)
London & environs
Best of England
(11 Days)
London, Bath, Cotswolds, Oxfordshire
Journey Through England
(16 Days)
London, Bath, Oxfordshire, Cotswolds, Lake District, Yorkshire
Decorative Arts & Gardens of England
(9 Days)
London, Cotswolds
Literary Tour of England
(13 Days)
London, Oxfordshire & Stratford-upon-Avon, Bath, Hampshire, Surrey
Cornwall & Beyond
(11 Days)
Hampshire, St. Ives, St. Mawes, Bath, London
Highlights of Yorkshire
(5 Days)
York, Yorkshire Dales National Park, North York Moors
Christmas Season in London
(7 Days)
London & environs
Multi-country Tours
Luxuries of England & Scotland
(10 Days)
London, Edinburgh, Perthshire (Gleneagles)
Family Tour of England & Scotland
(11 Days)
London, Edinburgh, Fort William & Highlands, Perthshire (Gleneagles)
Dublin, Edinburgh, London
(10 Days)
Dublin, Edinburgh, London
Essence of Scotland, Ireland & England
(13 Days)
Edinburgh, Perthshire (Gleneagles), Dublin, Adare, London
Exclusive Ireland, Scotland & England
(18 Days)
Dublin, Killarney, Adare or Co. Clare, Ashford Castle, Edinburgh, Perthshire (Gleneagles), London
Highlights of Ireland & England
(13 Days)
Dublin, Killarney, Adare or Co. Clare, Ashford Castle, London
Best of England & Scotland
(16 Days)
London, Oxfordshire, Cotswolds, Lake District, Edinburgh, Royal Deeside & Aberdeenshire, Perthshire (Gleneagles)
London & Paris
(9 Days)
London & environs, Paris & Versailles
Family Tour of London, Paris & Rome
(10 Days)
London, Paris, Rome
London & Amsterdam
(8 days)
London & environs, Amsterdam & environs
London, Amsterdam & Paris
(12 days)
London & environs, Amsterdam & environs, Paris & Versailles


Highlights of Yorkshire
(5 Days - Departs Daily on a Private Basis)
York, Yorkshire Dales National Park, North York Moors
This private tour highlights the best of the ancient city of York and the breathtaking beauty of the Yorkshire Dales and North York Moors national parks in northern England. Perfect for travelers interested in history, gardens, incredible scenery and literature, all touring is flexible and customized to suit your interests.
First, you will be transferred to York, an ancient walled city filled with wonderful history and cultural charm. On the way, visit majestic Chatsworth House in the Peak District, one of England's most renowned historic homes and known as the inspiration for Pemberley in Jane Austen's Pride & Prejudice. During expert-led touring in the city of York, visit York Minster, a Gothic cathedral filled with beautiful stained-glass windows. See the ruins of a Roman fort and a medieval abbey set among the lawns and trees of the Museum Gardens. Walk along the Shambles, the inspiration for Diagon Alley in the Harry Potter series, and other atmospheric medieval lanes lined with half-timber buildings. Also explore a reconstruction of the Viking village that existed here over 1,000 years ago at the Jorvik Viking Centre.
One day, take a private excursion into the beautiful Yorkshire Dales, a national park famous for its hauntingly beautiful landscapes. Visit picturesque villages, historic market towns and atmospheric ruins such as Middleham Castle or Fountains Abbey, one of the largest and best-preserved Cistercian monasteries in the country. See lush green hills and valleys dotted with sheep and crisscrossed with ancient stone walls. Perhaps visit James Herriot's former home and veterinary clinic or locations that inspired Charlotte Bronte's Jane Eyre. Upon request, Artisans of Leisure can arrange afternoon tea at a historic country estate.
One morning, visit Castle Howard, one of England's most magnificent historic houses, to see its impressive interiors, fine and decorative arts collection and extensive gardens. Continue touring in the North York Moors National Park and visit impressive abbey ruins, gardens and traditional villages in the beautiful valleys and expansive moorlands. Upon request, Artisans of Leisure can arrange lunch at a noted pub in the countryside.
Upon request, other activities in Yorkshire that we can arrange include a cheese-making workshop with a tasting of the region's celebrated Wensleydale cheese, sampling beer at one of the local craft breweries, guided hikes in the scenic countryside, meeting with sheepdog owners for a private demonstration, and reservations at the best restaurants, tearooms and gastropubs.
Continue to London with touring en route that can include the Bronte Parsonage Museum in Haworth, Oxford, Bletchley Park, Lincoln Cathedral, Burghley House or Cambridge.
This tour combines nicely with one of our private tours in London and elsewhere in England. It can also be done in reverse and combined with a private tour in Scotland.
Itinerary Overview
Day 1
London—Yorkshire


Private transfer to York for 4 nights, with touring of Chatsworth House in the Peak District en route

Day 2
York


Private tour of York including York Minster, the Shambles, Viking museum, Roman ruins, historic center, medieval walls, local shops

Day 3
Yorkshire Dales


Full-day private excursion in the Yorkshire Dales, including beautiful scenery, castles, market towns, literary locations and option for afternoon tea

Day 4
North York Moors


Full-day private excursion, including Castle Howard, abbey ruins, gardens, charming villages, beautiful countryside, historic pubs

Day 5
Yorkshire—London


Full-day flexible private touring en route to London. Options include: the Bronte Parsonage Museum in Haworth, Harewood House, Stratford Upon Avon, Oxford, Bletchley House, Lincoln Cathedral, Burghley House or Cambridge
Hotels
| | |
| --- | --- |
| York: | Middlethorpe Hall, Grays Court or The Grand |
Cost
$6,925
Per person (based on double occupancy)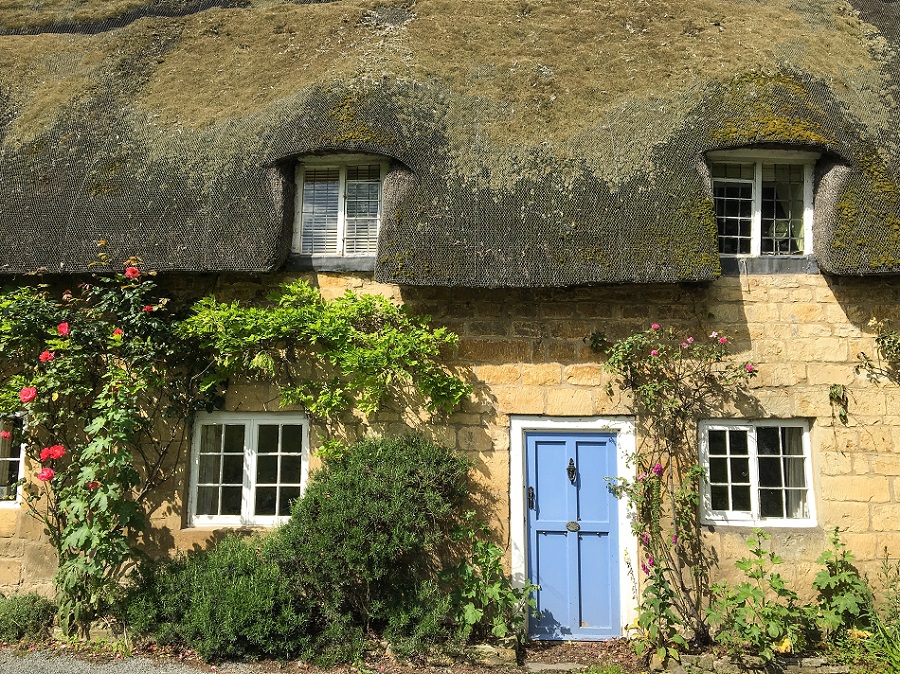 London in Depth
(6 Days)
London & environs
Discover England
(6 Days)
Cotswolds, London
Highlights of England
(8 Days)
Bath, Cotswolds, London
Luxuries of England
(7 Days)
Oxfordshire, London
London Stopover
(4 Days)
English Heritage Tour
(16 Days)
London & Canterbury, Dover & Windsor Castle, Oxfordshire & Stonehenge, Bath, Cotswolds, Peak District
Family Tour of England
(7 Days)
London & environs
Best of England
(11 Days)
London, Bath, Cotswolds, Oxfordshire
Journey Through England
(16 Days)
London, Bath, Oxfordshire, Cotswolds, Lake District, Yorkshire
Decorative Arts & Gardens of England
(9 Days)
London, Cotswolds
Literary Tour of England
(13 Days)
London, Oxfordshire & Stratford-upon-Avon, Bath, Hampshire, Surrey
Cornwall & Beyond
(11 Days)
Hampshire, St. Ives, St. Mawes, Bath, London
Highlights of Yorkshire
(5 Days)
York, Yorkshire Dales National Park, North York Moors
Christmas Season in London
(7 Days)
London & environs
Multi-country Tours
Luxuries of England & Scotland
(10 Days)
London, Edinburgh, Perthshire (Gleneagles)
Family Tour of England & Scotland
(11 Days)
London, Edinburgh, Fort William & Highlands, Perthshire (Gleneagles)
Dublin, Edinburgh, London
(10 Days)
Dublin, Edinburgh, London
Essence of Scotland, Ireland & England
(13 Days)
Edinburgh, Perthshire (Gleneagles), Dublin, Adare, London
Exclusive Ireland, Scotland & England
(18 Days)
Dublin, Killarney, Adare or Co. Clare, Ashford Castle, Edinburgh, Perthshire (Gleneagles), London
Highlights of Ireland & England
(13 Days)
Dublin, Killarney, Adare or Co. Clare, Ashford Castle, London
Best of England & Scotland
(16 Days)
London, Oxfordshire, Cotswolds, Lake District, Edinburgh, Royal Deeside & Aberdeenshire, Perthshire (Gleneagles)
London & Paris
(9 Days)
London & environs, Paris & Versailles
Family Tour of London, Paris & Rome
(10 Days)
London, Paris, Rome
London & Amsterdam
(8 days)
London & environs, Amsterdam & environs
London, Amsterdam & Paris
(12 days)
London & environs, Amsterdam & environs, Paris & Versailles


Our tour through England was extraordinary. Thank you for your input, organization and implementation. We loved every minute of the trip.
~ M.G., Calgary, Canada
Our family had a wonderful time in England and Scotland…we feel that we saw the very best of each place.
~ L.S., Newtown Square, PA
The whole trip to England was incredible. Thank you for such great touring. We were so happy to have all the restaurant reservations made in advance—we never would have gotten tables without you! It was one of the best trips we've ever taken. 
~ J.K., La Jolla, CA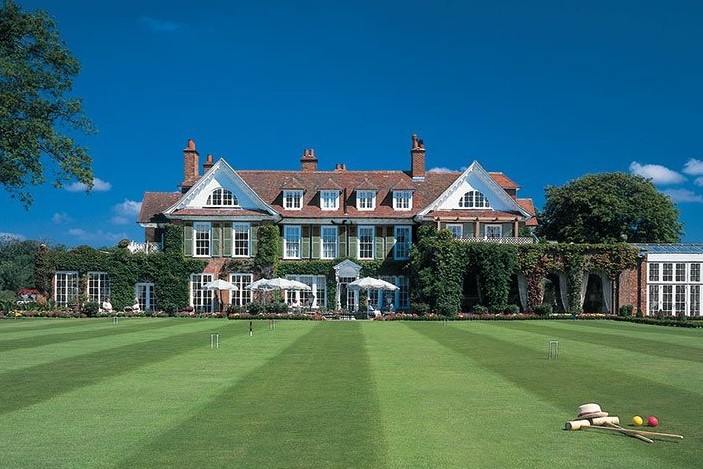 Recommended by:
Departures
Conde Nast Traveler
The New York Times
Wall Street Journal
Travel + Leisure
Town & Country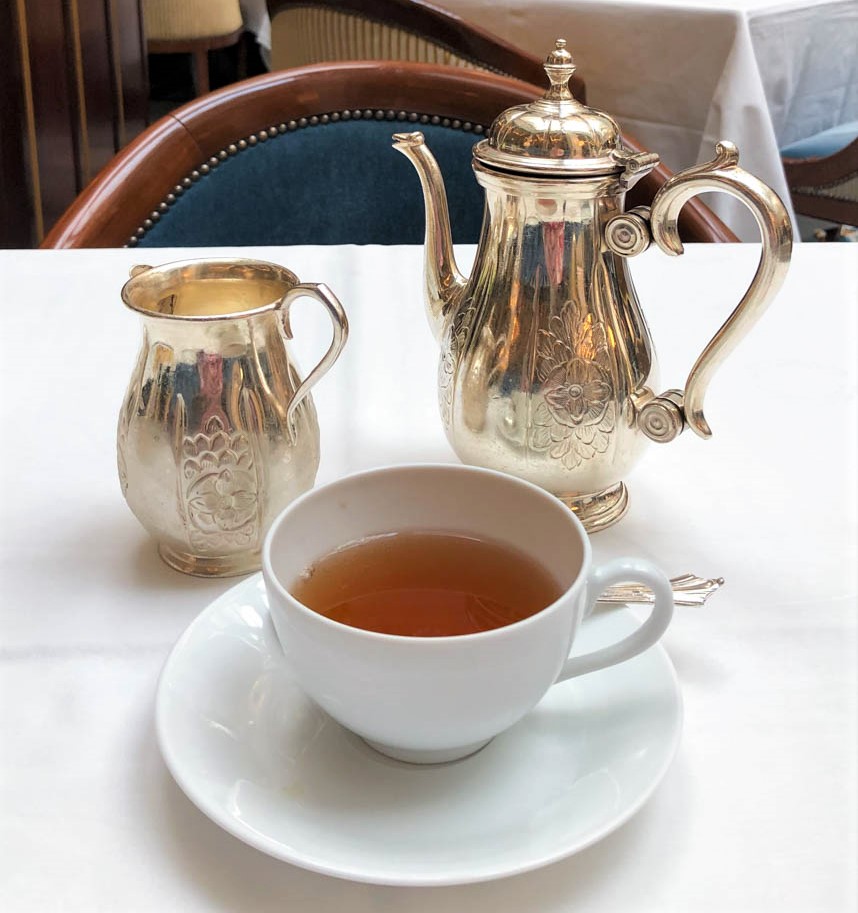 Christmas Season in London: The Best Holiday Travel Experiences
Kelmscott Manor, an Arts & Crafts House in the Cotswolds
Celebrating Queen Elizabeth II's Platinum Jubilee
The Tower of London and the Ceremony of the Keys
Chartwell, Winston Churchill's Country House
Formula 1 Races: VIP and Exclusive Access
Marianne North in England: Botanical &Travel Paintings by the Victorian Artist and Adventurer
York & Yorkshire: Rich History & Breathtaking Landscapes in Northern England
Favorite Literary Sites in England
Roman Ruins at Chedworth Villa in the Cotswolds
Vacation like Royalty at Cliveden
The Chelsea Flower Show & Garden Tours of London
Exclusive Harry Potter Touring in England & Scotland
A Few Favorite Dining Spots in the Cotswolds
Just Back: Four Seasons Hotel Hampshire
The Best English Gardens in the Cotswolds