May 24, 2016
The Rich Culinary Heritage of Genoa, Italy
Genoa, a port town in the Liguria region of northern Italy, may not be the first city that comes to mind when thinking of culinary destinations in Italy, but that means fewer tourists and lots of hidden gems.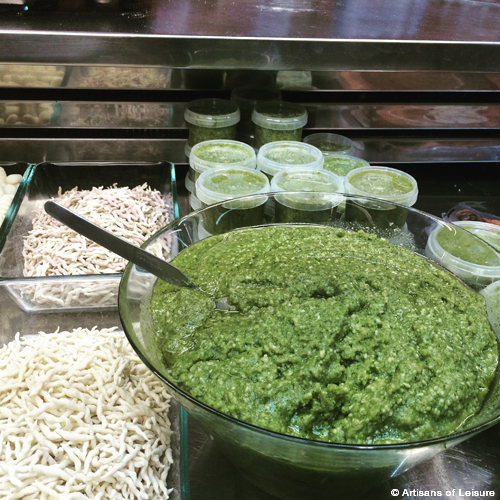 Genoa's culinary tradition is rich and vibrant. The city is best-known as the birthplace of pesto, but it offers many other delicious foods. Some, such as focaccia and trofie (fresh pasta twists made from chestnut or wheat flour), serve as vehicles for pesto.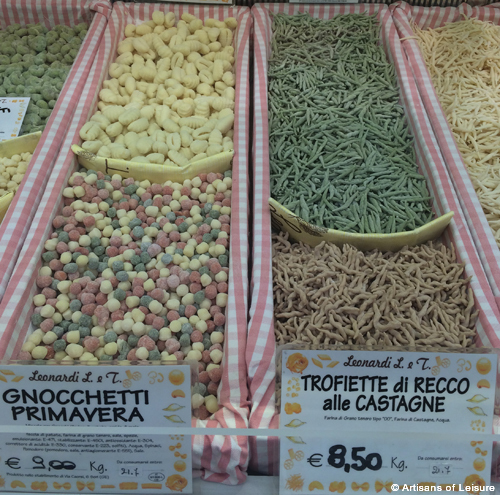 There's also minestrone soup, light farinata (flat, chickpea-flour pancakes), pansoti con salsa di noci (ravioli filled with herbs and greens and topped with a walnut sauce), torta pasqualina (a vegetable tart with hard-boiled eggs that's served at Easter) and pesce alla ligure (whole fish cooked with rosemary, Taggia olives and olive oil).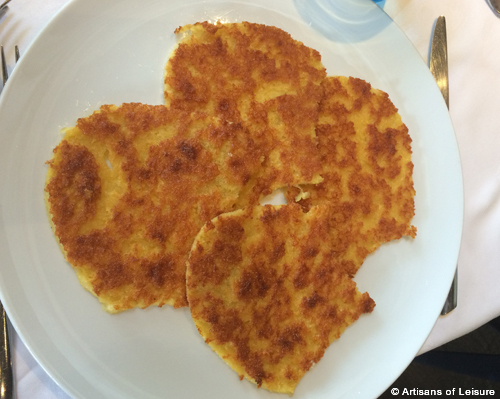 One of our favorite ways to experience the city's culinary scene is to follow our noses down the narrow caruggi (winding alleys) in the historic city center.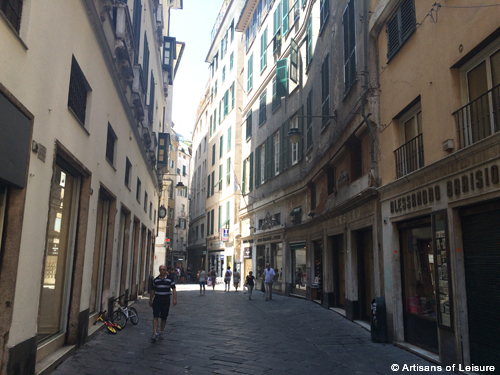 We'll make our way to a great-smelling bakery to buy some farinata and focaccia, then head to a fresh pasta shop and buy a small cup of pesto for dipping.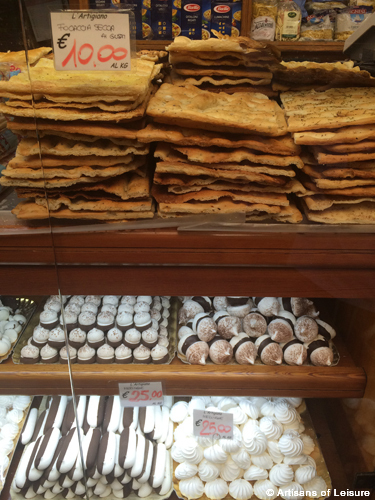 Afterwards, a cappuccino at an outdoor cafe, perhaps with a slice of crostata di pinoli (a tart made with pine nuts and almond paste).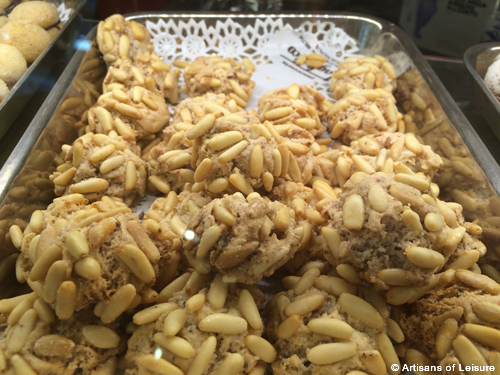 Then, a stop at the famous Confetteria Pietro Romanengo candy shop, which has been in business since 1814. The fondants, candied fruit, and fruit and flower preserves are truly works of art.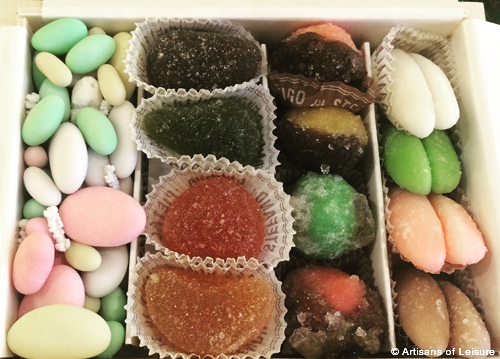 Chocoholics shouldn't miss the Romeo Viganotti chocolate factory, which still uses recipes, machinery and molds from the 1860s. We can arrange exclusive tours of these shops to learn their histories and taste seasonal specialties.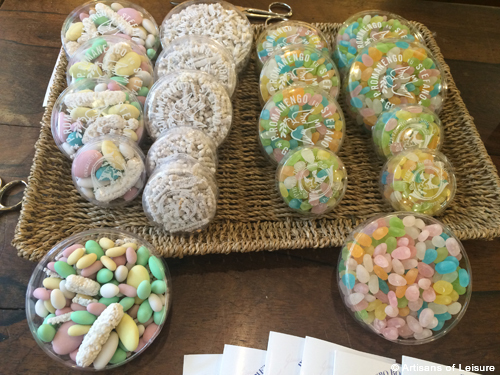 The Mercato Orientale is one of the best indoor food markets in Italy and a must-visit.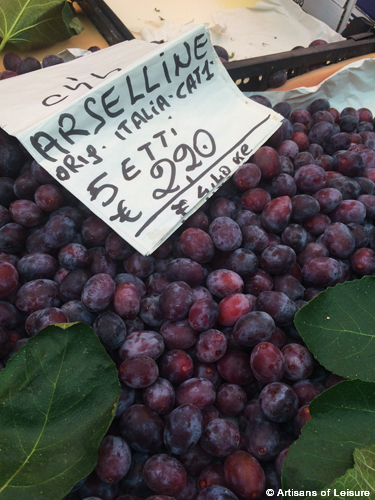 There are hundreds of stalls selling fresh fish and produce from the region, such as artichokes from Albenga, peaches from Volpedo and basil from Pra (considered the best for making pesto).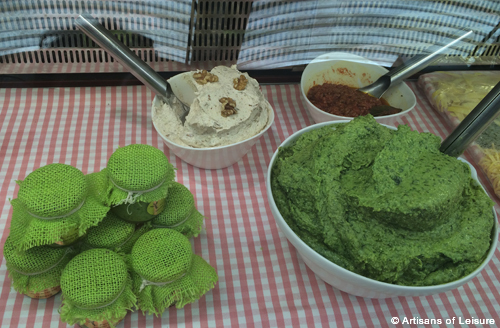 We can arrange a private tour with a local expert to offer a behind-the-scenes peek at this incredible marketplace and learn about different parts of Liguria and their specialties.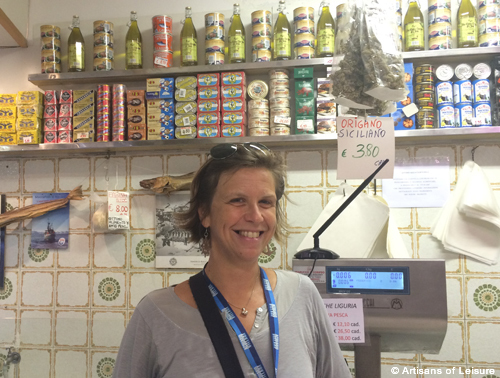 For a truly in-depth experience, we can arrange a private cooking class in Genoa.
We start at the Mercato to buy ingredients, and then head to the beautiful villa of a local Genovese family for a hands-on experience learning to prepare dishes such as traditional pesto made with a mortar and pestle, fresh trofie pasta, classic Genovese sbira tripe soup, followed by latte fritto—solidified milk cream that's breaded and fried—for dessert.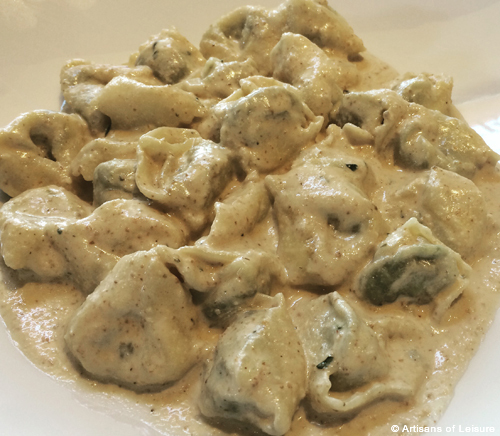 Artisans of Leisure can incorporate culinary-focused activities into any of our private Italy tours that include Genoa, such as stops at prized bakeries, markets, housewares stores, trattorias and osterias. We can also assist with reservations at top restaurants in the region.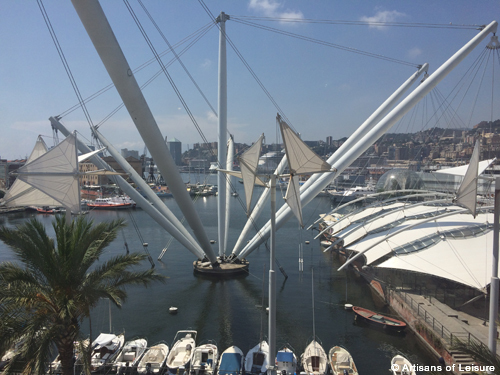 Genoa combines well with nearby Portofino and other destinations in northern Italy and the south of France. View our sample tours for inspiration, or contact an Artisans of Leisure travel specialist to start planning a private, customized  tour in Italy.