June 5, 2015
An Interview with the Duchess of Palma di Montechiaro, a Cooking Instructor in Palermo, Sicily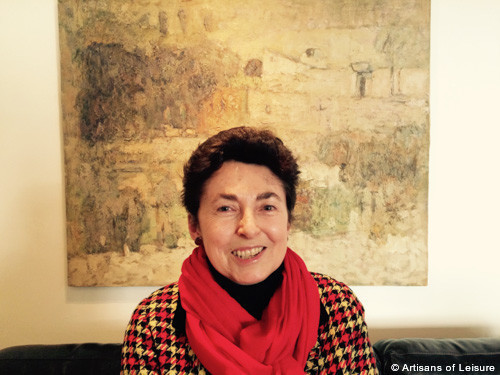 A great way to get to know the delicious and fascinating cuisine of Sicily is through a hands-on cooking class. One of our favorite cooking instructors is Nicoletta Polo Lanza Tomasi, the Duchess of Palma di Montechiaro, who conducts lessons at her beautiful 18th-century palazzo by the sea in Palermo. (The palazzo was once the home of Giuseppe Tomasi di Lampedusa, author of the classic Sicilian novel The Leopard and the adoptive father of Tomasi's husband, Gioacchino.)
The Duchess recently stopped by the Artisans of Leisure office in NYC to discuss Sicily, its cuisine and her favorite insider experiences on the island.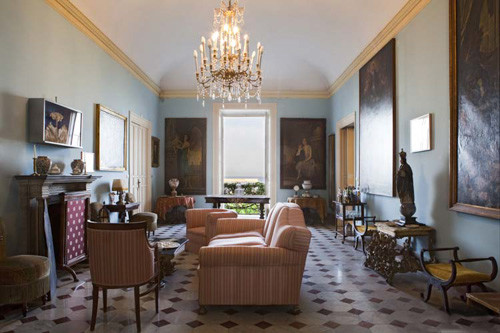 Q: You're Venetian, how did you become an expert in Sicilian cuisine?
A: After living in Sicily for 33 years, you learn. I always loved to cook. In Italy, everybody cooks and everybody has a mamma and a nonna [grandmother] and a zia, which is an aunt, who cooks, so I've always cooked. Also, for my husband's profession we always had to entertain a lot (especially when we were in New York because my husband used to be the director of the Italian Cultural Institute) and at least twice each week I had a dinner for 50 or 60. So, I got used to big numbers, feeding crowds, and it's one of my passions. At the end of 2007 when we moved to Palermo definitely, an American friend of mine who was visiting said, "Why don't you give cooking classes?" And I said, "Where do I start from?" And she said, "You love cooking, you're a great cook, you're a duchess and you're in an 18th-century palazzo by the sea!"
Q: Do you have a favorite market in Palermo?
A: Yes, I always go to Il Capo, which is the oldest, well one of the oldest. They all date back to the Middle Ages.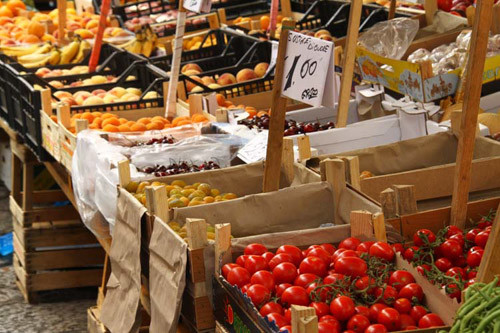 Q: Do you have a favorite attraction in Palermo?
A: In the middle of Il Capo Market is a breathtaking Baroque church which I show to my students when we go to the market. It's called the Church of the Immaculate Conception. It's from the beginning of the 17th century, and it's wonderfully decorated with inlaid marble. That's one of my favorite places. And then, another favorite place is completely off the beaten track. It's a private museum called Stanze al Genio, and it's a collection of tiles. There's something like 3,000 tiles. The owner, who is also a dear friend of mine, started this collection when he was 11 years old, and now it's probably the most important private collection of tiles in Europe for sure. And his house, from the ceiling to the floor, is all paved with tiles. It's absolutely amazing. Palermo is just a wonder no matter where you go, but this is something unusual.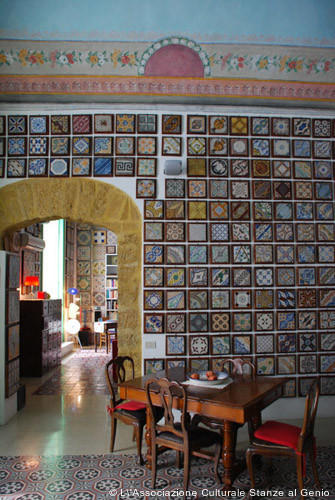 Q: How about in your own home? What's a favorite room?
A: One of our drawing rooms, where there is the portrait of my beautiful mother-in-law. My mother-in-law was Spanish and a great, great beauty. She was a stunning beauty: very tall and slender with blue eyes. When she was young, she was painted by Picasso. I was very lucky because she was still alive when I got married. She was in her mid-80s and still a great beauty. But she has never put her foot in a kitchen in her life. There's a wonderful story about her. Already very old and a little bit gaga, she was looking for us in the house and eventually, when she found us, she said, "Ah, I was looking for you, and I couldn't find you, and I ended up in a strange room. It was white, with white tiles, white cupboards. I wonder what it is!" Isn't she adorable? Never been in a kitchen in her life.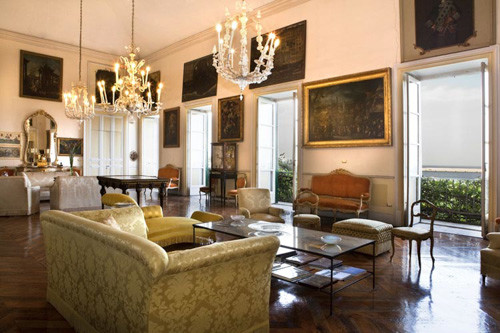 Q: How about elsewhere in Sicily? If someone's taking your cooking class and wants to travel beyond Palermo, where do you recommend?
A: One of the most stunning cities is Syracuse, staying in Ortygia of course, in the historical part.
Q: What's your favorite time of year in Sicily?
A: October.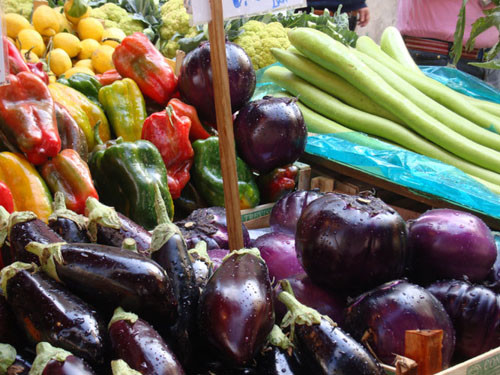 Q: What foods are in season in October that you like to cook with?
A: All the summer food is still in season—tomatoes are still good, basil, eggplants. I change my menus according to the season. For example, I don't have tuna in October because tuna is found only, let's say, from the end of April at the earliest until June.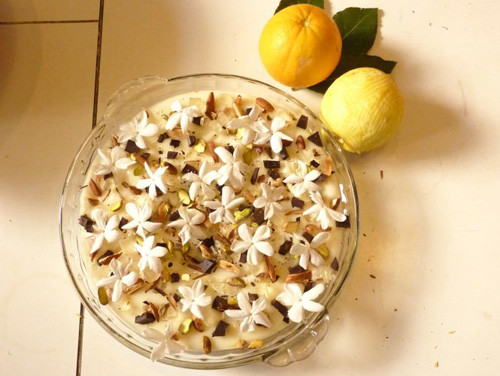 Q: What's a typical dessert?
A: Well, for instance, an orange jelly or, in summer, watermelon pudding with jasmine. The flowers have to steep in watermelon juice for a few hours and the taste is really very good. It's a typical Sicilian specialty. Or the biancomangiare, which is a blancmange (milk pudding) but made with almond milk and decorated with things like pistachios, jasmine again, chocolate and cinnamon. One of my basic rules is to offer dishes that can be reproduced anywhere in the world. It's absolutely ridiculous to teach how to prepare the famous pasta con le sarde (pasta with sardines) because, first of all, you need the sardines and they're not very easily found all over the world, and they must be fished the night before, and then you need the wild fennel, which is difficult to find even in Milan or Naples, imagine. So forget about it. It's stupid. It's a waste of time. They won't possibly be able to cook the same thing. The fun thing is to learn. You know, the best thing for me, the most rewarding thing, is when I get emails that say, "Oh! Last night we did the pasta with the pistachio pesto," or "We did the orange jelly!" It's very rewarding. I want them to learn something. It's not a demo. They have to do it. It's hands-on, completely hands-on.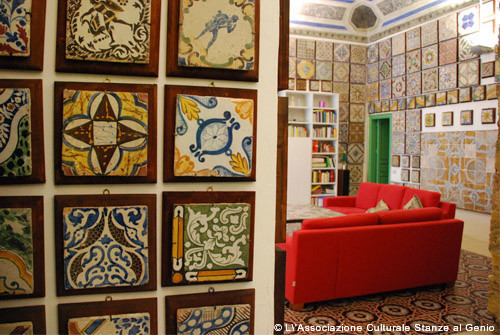 Contact Artisans of Leisure to start planning a private Sicily tour.
Destinations: Europe, Italy, Sicily
Tags: cooking, cooking classes, cooking instructors, cooking tours, culinary tours, dessert, Duchess of Palermo, Duchess of Palma di Montechiaro, food, food tours, homes, Italian cuisine, Italy, kitchens, markets, Nicoletta Polo Lanza Tomasi, palazzo, Palermo, Palermo cooking class, Palermo food tour, Palermo food tours, Palermo palazzo, restaurants, Sicily, Sicily cooking tour, Sicily culinary tour, Sicily food tour, The Leopard, The Leopard Sicily, tiles