Highlights of Italy
(10 Days)
Venice, Florence & Tuscany, Rome
Classic Italy
(12 Days)
Venice, Florence, Tuscany, Rome
Italy in a Week
(7 Days)
Venice, Florence & Tuscany, Rome
Essence of Italy
(13 Days)
Venice, Florence & Tuscany, Rome, Amalfi Coast & Capri
Romantic Italy
(12 Days)
Amalfi Coast & Capri, Florence, Tuscany, Rome
Italy in Style
(14 Days)
Lake Como & Milan, Florence, Tuscany, Rome, Amalfi Coast & Capri
Exclusive Italy
(15 Days)
Rome, Tuscany, Florence, Venice, Lake Como
Best of the Amalfi Coast & Capri
(9 Days)
Positano, Capri, Ravello
Family Tour of Italy
(13 Days)
Rome, Florence & Tuscany, Venice, Lake Como
Luxuries of Northern Italy
(11 Days)
Venice, Bologna, Milan, Lake Como
Rome in Depth
(6 Days)
Venice & Beyond
(9 Days)
Venice, Milan, Lake Como
Indulgent Tuscany
(9 Days)
Florence, Tuscan hills, Tuscan coast
Luxuries of Southern Italy
(8 Days)
Rome, Amalfi Coast with Pompeii, Naples & Capri
Lake Como & Portofino
(7 Days)
Lake Como & Bellagio, Portofino & Cinque Terre
Food & Wine Tour of Italy
(11 Days)
Piedmont, Bologna & Emilia-Romagna, Tuscany & Florence
Highlights of Puglia
(6 Days)
Savelletri di Fasano, Alberobello, Cisternino, Locorotondo, Lecce, Ostuni, Polignano a Mare
Best of Puglia & Amalfi Coast
(9 Days)
Savelletri di Fasano, Alberobello, Cisternino, Locorotondo, Lecce, Ostuni, Matera, Ravello, Amalfi, Positano, Capri
Puglia in Depth
(7 Days)
Lecce & Otranto, Savelletri di Fasano with Polignano a Mare, Alberobello, Cisternino and Locorotondo
Jewish Heritage: Italy
(12 Days)
Venice, Florence, Tuscany, Rome
Garden Tour of Italy
(10 Days)
Lake Como, Florence & Tuscany, Rome & Tivoli
Italy for Art Lovers
(13 Days)
Rome, Florence & Assisi, Bologna & Ravenna, Venice & Padua, Milan
Best of Southern Italy & Sicily
(17 Days)
Rome, Capri, Amalfi Coast, Naples & Pompeii, Palermo with Monreale, Segesta & Erice, Sciacca & Agrigento, Taormina with Syracuse & Mount Etna
Journey Through Italy
(20 Days)
Lake Como, Florence, Tuscany, Rome, Amalfi Coast, Puglia
Best of Piedmont
(5 Days)
Introduction to the Dolomites
(4 Days)
San Cassiano, Val Badia, Val Gardena, Bolzano
Best of the Dolomites
(6 Days)
Cortina d'Ampezzo, Tre Cime, Lago di Braies, San Cassiano, Val Badia, Val Gardena, Bolzano
Luxury Sicily Tours
Introduction to Sicily
(6 Days)
Palermo & Monreale, Agrigento, Taormina & Mount Etna
A Week in Sicily
(7 Days)
Palermo, Sciacca & Agrigento, Noto & Syracuse, Taormina & Mount Etna
Essence of Sicily
(8 Days)
Palermo with Monreale, Segesta & Erice, Sciacca & Agrigento, Noto with Ragusa, Modica & Syracuse, Taormina & Mount Etna
Luxuries of Sicily
(10 Days)
Palermo with Monreale, Segesta & Erice, Sciacca & Agrigento, Taormina with Mount Etna & Syracuse
Highlights of Sicily
(11 Days)
Palermo with Monreale, Segesta & Erice, Sciacca, Agrigento, Noto with Ragusa, Modica & Syracuse, Taormina & Mount Etna
Journey Through Sicily
(12 Days)
Palermo with Monreale, Segesta & Erice, Sciacca, Agrigento, Noto with Ragusa, Modica & Syracuse, Taormina & Mount Etna
Design & Gardens Tour of Sicily
(8 Days)
Palermo & Monreale, Taormina with Noto, Syracuse & Villa Romana del Casale
Culinary Tour of Sicily
(9 Days)
Palermo with Monreale, Trapani & Marsala, Sciacca & Agrigento, Noto & Modica, Taormina & Mount Etna
Jewish Tour of Sicily
(9 Days)
Palermo & Monreale, Agrigento & Agira, Noto with Syracuse, Ragusa, Catania & Mount Etna, Taormina & Messina
Active Family Tour of Sicily
(11 Days)
Palermo with Monreale, Segesta & Erice, Sciacca & Agrigento, Noto with Modica, Ragusa & Syracuse, Taormina & Mount Etna
Multi-Country Tours
Highlights of Italy & Greece
(14 Days)
Venice, Florence & Tuscany, Rome, Athens, Mykonos, Santorini
Family Tour of London, Paris & Rome
(10 Days)
London, Paris, Rome
Luxuries of Switzerland & Italy
(11 Days)
Lausanne, Interlaken, Lucerne, Lake Como
France & Italy: Best of the Riviera
(7 Days)
Cote d'Azur, Portofino & Cinque Terre
Introduction to Switzerland & Italy
(9 Days)
Lausanne, Zermatt or Gstaad, Lake Como
Best of Slovenia & Venice
(9 Days)
Ljubljana with Lake Bled & the Julian Alps, Portoroz with Piran & Brda, Venice
Highlights of Sicily & Malta
(12 days)
Palermo with Monreale & Segesta, Sciacca & Agrigento, Noto & Syracuse, Taormina & Mount Etna, Valletta with Mdina, Rabat & Gozo
Luxuries of Switzerland & Italy
(11 Days - Departs Daily on a Private Basis)
Lausanne, Interlaken, Lucerne, Lake Como
This private tour of Switzerland and Italy is an ideal combination of villages, Alpine landscapes, great food, and luxury hotels in Switzerland and a stay in Lake Como at one of Italy's most beautiful hotels.
Begin in Lausanne and the beautiful Lake Geneva region for a stay at the elegant Beau-Rivage Palace—one of the best luxury hotels in Switzerland—among lush parkland on the lakeshore. One day, take a private excursion in the surrounding region to visit Chateau de Chillon, Switzerland's most interesting castle, and the Lavaux wine region, a UNESCO World Heritage Site of 800-year-old terraced vineyards that skirt the edge of Lake Geneva and offer dramatic views of the Alps. Artisans of Leisure will arrange for you to enjoy exclusive activities such as private wine tasting and a private chocolate-making experience at a local confectioner. Another day, enjoy a private excursion to Gruyeres, an atmospheric medieval hill town. During a hands-on cheese workshop, learn about cheese-making and taste local cheeses, including the region's renowned Gruyere cheese. Enjoy reservations for a fondue or raclette lunch at one of our favorite local restaurants. Also visit Chateau de Gruyeres, a medieval castle. Other nearby options include touring a renowned chocolate factory; visiting Chaplin's World, the former house and estate of Charlie Chaplin; exploring the Olympic Museum or the historic center of Lausanne; or spending time at the hotel's excellent spa, restaurants and leisure facilities.
Next, transfer to Interlaken, stopping en route in Bern, the capital of Switzerland, for a private tour of the UNESCO World Heritage-listed Old Town. Explore the historic architecture and backstreets, and take in views over the rooftops of the historic center from a scenic spot in the hills. Walk along Bern's famous arcaded streets, and opt to stop in upscale shops selling local products. Also visit the Bear Park to see the brown bears that are the symbol of the city. In the summer, perhaps see locals floating down the Aare River, an activity Artisans of Leisure can arrange, upon request.
Continue to Interlaken, the gateway to the dramatic mountain landscapes of the Berner Oberland. One day, enjoy a privately guided excursion high into the Swiss Alps aboard mountain trains, passing through charming villages such as Lauterbrunnen, Wengen and Grindelwald en route to famed Jungfraujoch. Visit the Sphinx observatory platform, and take in spectacular views of enormous glaciers, impressive peaks above and verdant valleys far below. Perhaps also opt for hiking, tubing, sledding or other activities on the snow. Alternatively, take cable cars high up to the Schilthorn—a peak made famous in the James Bond film On Her Majesty's Secret Service—for incredible views of the Jungfrau, Eiger, Monch and other peaks.
Next, stop briefly in Brienz, a village known for wood carving, en route to Lucerne, a picture-perfect Swiss town on the shore of Lake Lucerne. Stay at one of Switzerland's most impressive hotels in a room offering expansive views of the lake and nearby mountains. During private touring with your own guide, explore the highlights of the Old Town. Cross Chapel Bridge, a landmark covered wooden bridge containing paintings of the city history, and walk the cobblestone streets to see the city's tiny squares and painted facades. Also learn about the city's history at the Musegg Wall, a portion of the old city walls, and walk along the tree-lined waterfront. Upon request, also visit museums such as the Kunstmuseum, Rosengart Collection or the Swiss Museum of Transport. Then, enjoy a privately guided scenic excursion in the region. Cruise across beautiful Lake Lucerne, passing lakeside farmhouses and small villages clustered below high peaks. Ride a cog railway up iconic Mount Pilatus for panoramic views over the lake and mountains. Perhaps opt for a lunch of Swiss cuisine at a restaurant on the mountain, take a toboggan run down the slopes, or go for a hike in the fresh mountain air.
End at beautiful Lake Como with a stay at the iconic Villa d'Este. Built in 1568 as a private residence, this neoclassical villa is one of Europe's most acclaimed luxury hotels. While there, enjoy a private boat excursion to Bellagio, one of Lake Como's most picturesque towns, to explore the beautiful backstreets and exquisite gardens, or visit other historic estates and aristocratic villas around the lake. Also enjoy free time to take advantage of the hotel's extensive leisure facilities, including the resort's legendary pool that floats on the lake, beautiful grounds and gardens, and fine dining options. Upon request, Artisans of Leisure can arrange a memorable lunch on Isola Comacina, the only island in Lake Como, or a private excursion across the border into nearby Switzerland to spend time in charming Lugano or visit designer shopping outlets.
Itinerary Overview
Day 1
Arrive Geneva, Switzerland – Lausanne


Private arrival transfer to hotel for 3 nights

Day 2

Lausanne & environs
Full-day private excursion

Day 3
Lausanne & Gruyeres


Full-day private excursion

Day 4
Lausanne – Bern – Interlaken


Private transfer to hotel for 2 nights, with touring en route

Day 5
Interlaken & Berner Oberland


Full-day private excursion

Day 6
Interlaken – Lucerne


Private transfer to hotel for 2 nights, with stops en route

Day 7
Lucerne & Mount Pilatus
Morning private city tour. Afternoon private excursion
Day 8
Lucerne – Lake Como, Italy


Private transfer to resort for 3 nights

Day 9
Lake Como
Half-day private boat excursion
Day 10
Lake Como


At leisure

Day 11
Lake Como – Depart Milan
Private airport transfer
Hotels
| | |
| --- | --- |
| Lausanne: | Beau-Rivage Palace |
| Interlaken: | Victoria-Jungfrau Grand Hotel & Spa |
| Lucerne: | Burgenstock Hotel |
| Lake Como: | Villa d'Este |
Cost
| | |
| --- | --- |
| $25,955 | Per person (based on double occupancy) |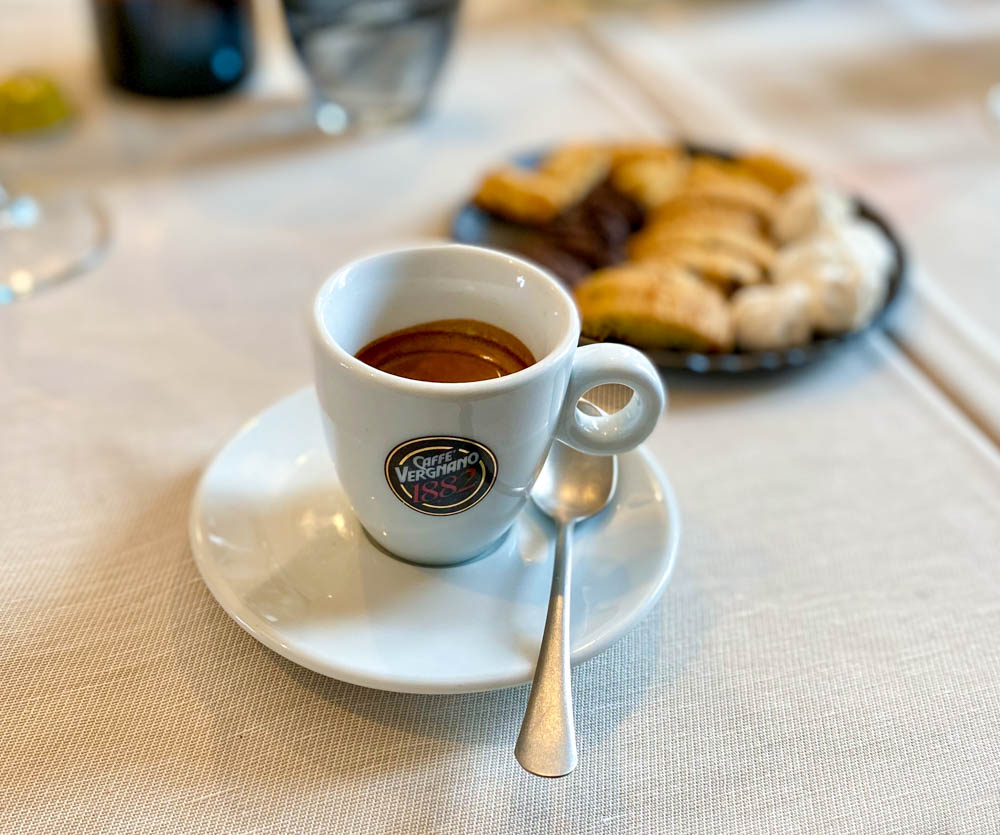 Highlights of Italy
(10 Days)
Venice, Florence & Tuscany, Rome
Classic Italy
(12 Days)
Venice, Florence, Tuscany, Rome
Italy in a Week
(7 Days)
Venice, Florence & Tuscany, Rome
Essence of Italy
(13 Days)
Venice, Florence & Tuscany, Rome, Amalfi Coast & Capri
Romantic Italy
(12 Days)
Amalfi Coast & Capri, Florence, Tuscany, Rome
Italy in Style
(14 Days)
Lake Como & Milan, Florence, Tuscany, Rome, Amalfi Coast & Capri
Exclusive Italy
(15 Days)
Rome, Tuscany, Florence, Venice, Lake Como
Best of the Amalfi Coast & Capri
(9 Days)
Positano, Capri, Ravello
Family Tour of Italy
(13 Days)
Rome, Florence & Tuscany, Venice, Lake Como
Luxuries of Northern Italy
(11 Days)
Venice, Bologna, Milan, Lake Como
Rome in Depth
(6 Days)
Venice & Beyond
(9 Days)
Venice, Milan, Lake Como
Indulgent Tuscany
(9 Days)
Florence, Tuscan hills, Tuscan coast
Luxuries of Southern Italy
(8 Days)
Rome, Amalfi Coast with Pompeii, Naples & Capri
Lake Como & Portofino
(7 Days)
Lake Como & Bellagio, Portofino & Cinque Terre
Food & Wine Tour of Italy
(11 Days)
Piedmont, Bologna & Emilia-Romagna, Tuscany & Florence
Highlights of Puglia
(6 Days)
Savelletri di Fasano, Alberobello, Cisternino, Locorotondo, Lecce, Ostuni, Polignano a Mare
Best of Puglia & Amalfi Coast
(9 Days)
Savelletri di Fasano, Alberobello, Cisternino, Locorotondo, Lecce, Ostuni, Matera, Ravello, Amalfi, Positano, Capri
Puglia in Depth
(7 Days)
Lecce & Otranto, Savelletri di Fasano with Polignano a Mare, Alberobello, Cisternino and Locorotondo
Jewish Heritage: Italy
(12 Days)
Venice, Florence, Tuscany, Rome
Garden Tour of Italy
(10 Days)
Lake Como, Florence & Tuscany, Rome & Tivoli
Italy for Art Lovers
(13 Days)
Rome, Florence & Assisi, Bologna & Ravenna, Venice & Padua, Milan
Best of Southern Italy & Sicily
(17 Days)
Rome, Capri, Amalfi Coast, Naples & Pompeii, Palermo with Monreale, Segesta & Erice, Sciacca & Agrigento, Taormina with Syracuse & Mount Etna
Journey Through Italy
(20 Days)
Lake Como, Florence, Tuscany, Rome, Amalfi Coast, Puglia
Best of Piedmont
(5 Days)
Introduction to the Dolomites
(4 Days)
San Cassiano, Val Badia, Val Gardena, Bolzano
Best of the Dolomites
(6 Days)
Cortina d'Ampezzo, Tre Cime, Lago di Braies, San Cassiano, Val Badia, Val Gardena, Bolzano
Luxury Sicily Tours
Introduction to Sicily
(6 Days)
Palermo & Monreale, Agrigento, Taormina & Mount Etna
A Week in Sicily
(7 Days)
Palermo, Sciacca & Agrigento, Noto & Syracuse, Taormina & Mount Etna
Essence of Sicily
(8 Days)
Palermo with Monreale, Segesta & Erice, Sciacca & Agrigento, Noto with Ragusa, Modica & Syracuse, Taormina & Mount Etna
Luxuries of Sicily
(10 Days)
Palermo with Monreale, Segesta & Erice, Sciacca & Agrigento, Taormina with Mount Etna & Syracuse
Highlights of Sicily
(11 Days)
Palermo with Monreale, Segesta & Erice, Sciacca, Agrigento, Noto with Ragusa, Modica & Syracuse, Taormina & Mount Etna
Journey Through Sicily
(12 Days)
Palermo with Monreale, Segesta & Erice, Sciacca, Agrigento, Noto with Ragusa, Modica & Syracuse, Taormina & Mount Etna
Design & Gardens Tour of Sicily
(8 Days)
Palermo & Monreale, Taormina with Noto, Syracuse & Villa Romana del Casale
Culinary Tour of Sicily
(9 Days)
Palermo with Monreale, Trapani & Marsala, Sciacca & Agrigento, Noto & Modica, Taormina & Mount Etna
Jewish Tour of Sicily
(9 Days)
Palermo & Monreale, Agrigento & Agira, Noto with Syracuse, Ragusa, Catania & Mount Etna, Taormina & Messina
Active Family Tour of Sicily
(11 Days)
Palermo with Monreale, Segesta & Erice, Sciacca & Agrigento, Noto with Modica, Ragusa & Syracuse, Taormina & Mount Etna
Multi-Country Tours
Highlights of Italy & Greece
(14 Days)
Venice, Florence & Tuscany, Rome, Athens, Mykonos, Santorini
Family Tour of London, Paris & Rome
(10 Days)
London, Paris, Rome
Luxuries of Switzerland & Italy
(11 Days)
Lausanne, Interlaken, Lucerne, Lake Como
France & Italy: Best of the Riviera
(7 Days)
Cote d'Azur, Portofino & Cinque Terre
Introduction to Switzerland & Italy
(9 Days)
Lausanne, Zermatt or Gstaad, Lake Como
Best of Slovenia & Venice
(9 Days)
Ljubljana with Lake Bled & the Julian Alps, Portoroz with Piran & Brda, Venice
Highlights of Sicily & Malta
(12 days)
Palermo with Monreale & Segesta, Sciacca & Agrigento, Noto & Syracuse, Taormina & Mount Etna, Valletta with Mdina, Rabat & Gozo
This Italy trip was the trip of a lifetime. The accommodations were wonderful. Your restaurant recommendations were always excellent. We cannot think of anyone but Artisans of Leisure who could have made this trip so marvelous. 
~ D.S., Fort Washington, PA
We had experiences and opportunities throughout Italy that we never would have had if we were traveling independently. Our trip was spectacular. Thank you for your excellent planning and insight, and for selecting such lovely, memorable rooms in each hotel.
~ S.G., New York, NY
Thank you for organizing such a wonderful trip to Italy for our family! The knowledgeable guides saved us from standing in lines and expertly maneuvered us through the cities and museums.  
~ P.R., Laguna Niguel, CA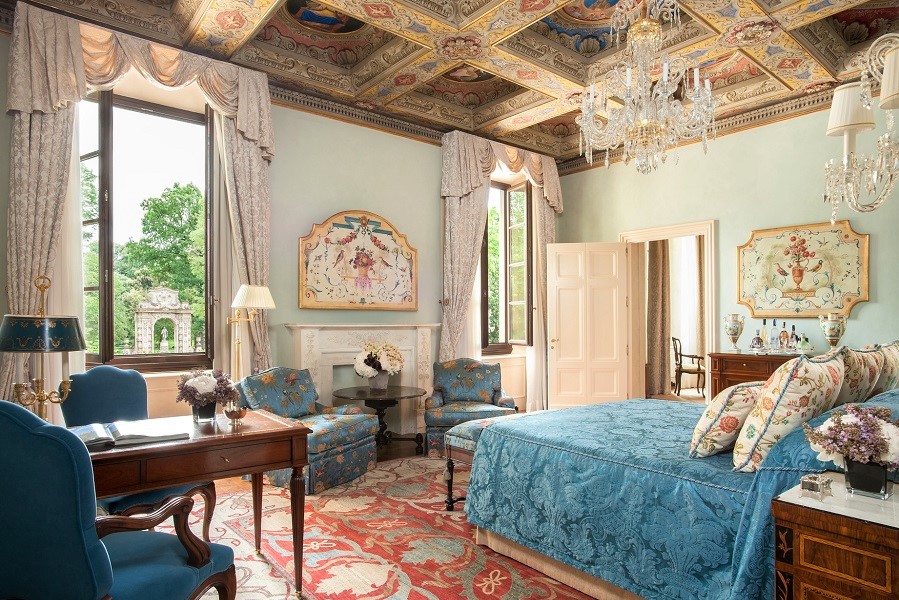 Recommended by:
Departures
Conde Nast Traveler
The New York Times
Wall Street Journal
Travel + Leisure
Town & Country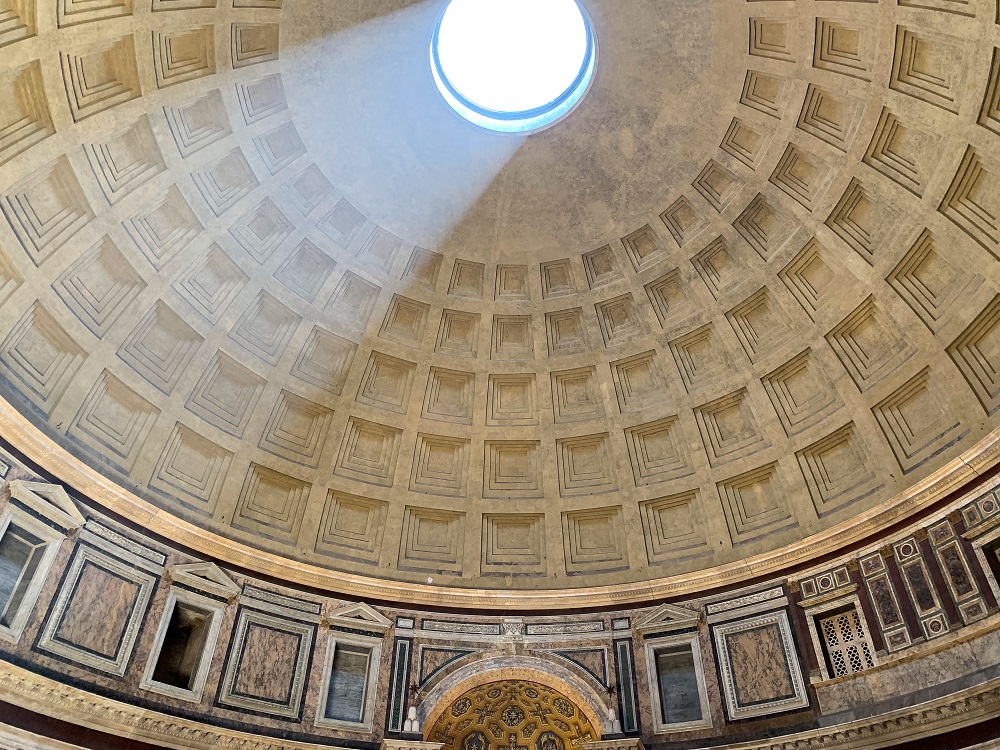 Cypress Trees and Rolling Hills: The Landscapes of Tuscany
Just Back: Art, Wine, History & Interiors in Florence, Tuscany & Rome
A Memorable Meal at Tar-Tufo Restaurant in Siena
Just Back: Amalfi Coast & Capri, Italy
Traveling with Friends and Family: Luxury Villas at Castiglion del Bosco in Tuscany
Touring & Climbing the Duomo in Florence
Insider Rome: Palazzo Doria Pamphilj
Italy: The Best of the Dolomites
Luxury Tours in Puglia & Matera: Food, History, Luxury & Crafts
Oplontis: An Undiscovered Archaeological Gem in Southern Italy
The Rich Culinary Heritage of Genoa, Italy
An Interview with the Duchess of Palma di Montechiaro, a Cooking Instructor in Palermo, Sicily