September 7, 2022
A Memorable Meal at Tar-Tufo Restaurant in Siena, Italy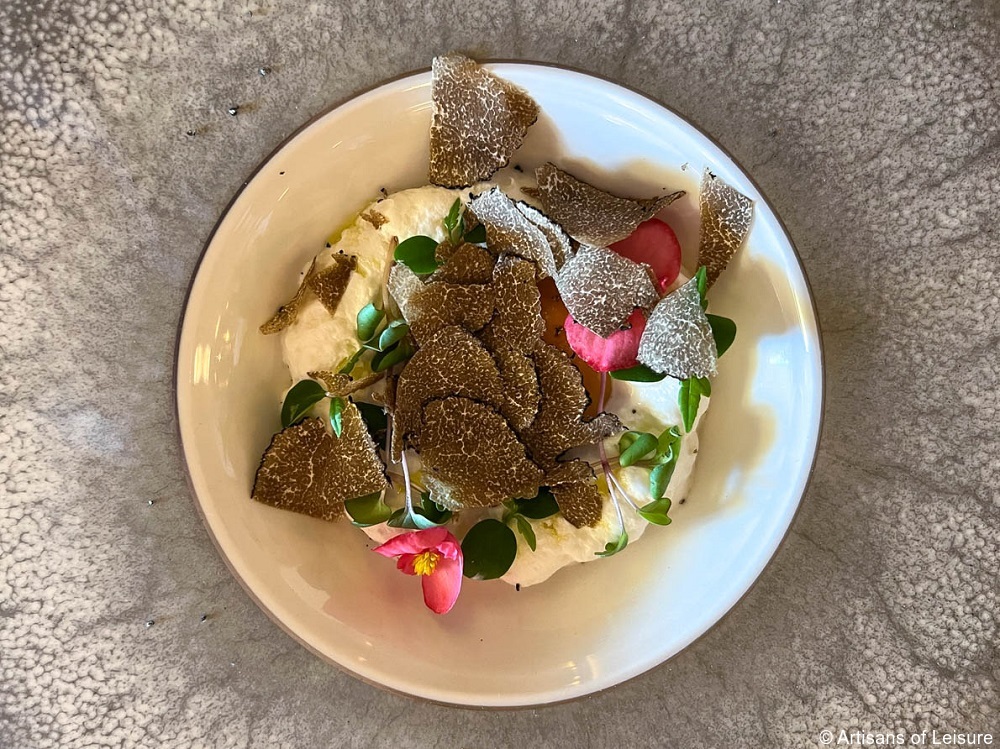 Italy is a powerhouse destination for cuisine. On a recent trip through Tuscany, we enjoyed an incredibly memorable meal at Tar-Tufo Restaurant in Siena, an outstanding Tuscan hill town that we include in many of our private Italy tours.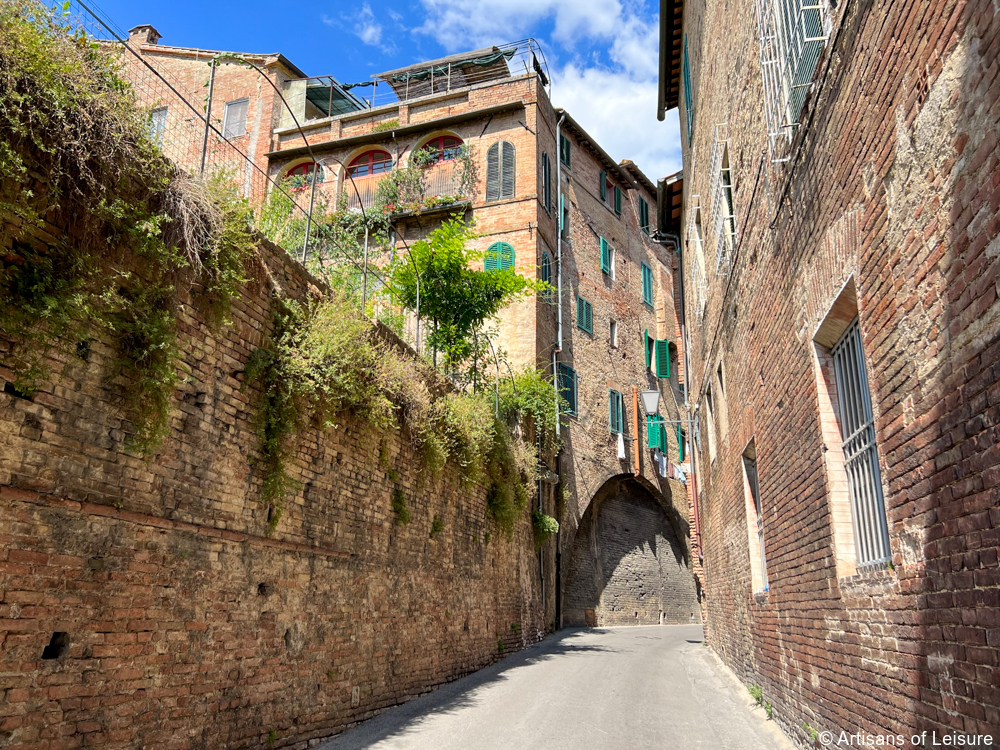 Siena has a UNESCO-listed historic center full of atmospheric medieval buildings, including the renowned Duomo and the iconic Piazza del Campo, as well as extraordinary art. It's also an excellent destination for sampling Tuscany's local food specialties such as pici alle briciole (spaghetti-like pasta with breadcrumbs), paglia e fieno (spinach and egg pasta with prosciutto and cream) and ricciarelli (Sienese almond cookies). Many of Siena's restaurants are part of the Slow Food movement and champion local producers known for Pecorino cheese, truffles, porcini mushrooms and Cinta Senese pork.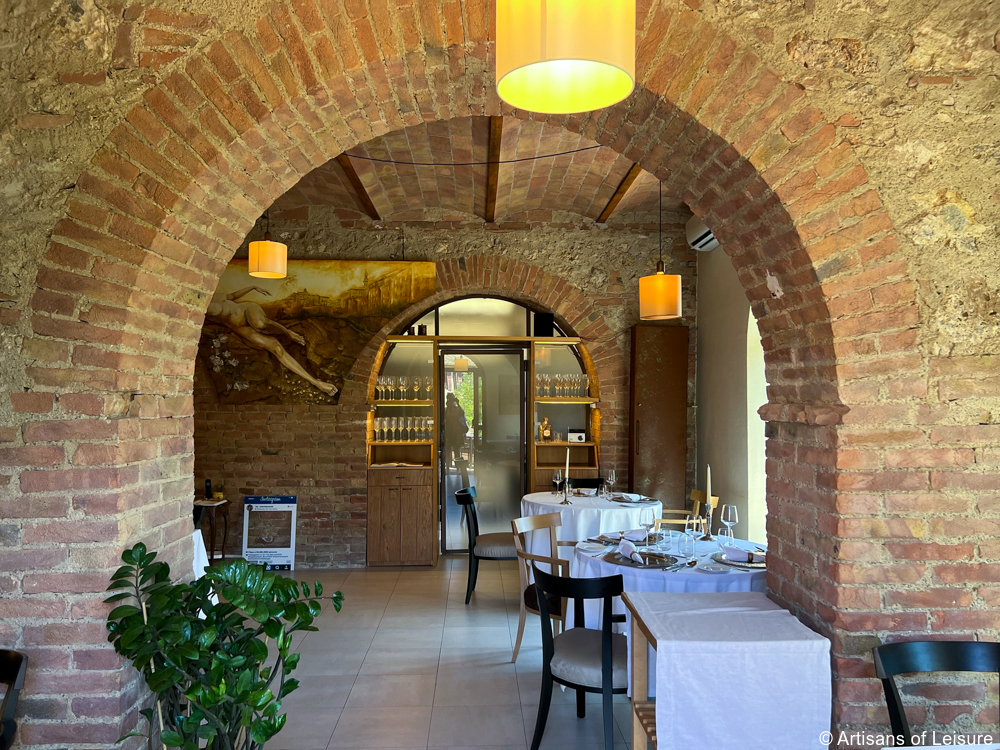 From hole-in-the-wall places hidden in ancient Etruscan cellars to exquisite fine dining restaurants with sweeping views, Siena offers fantastic gastronomy.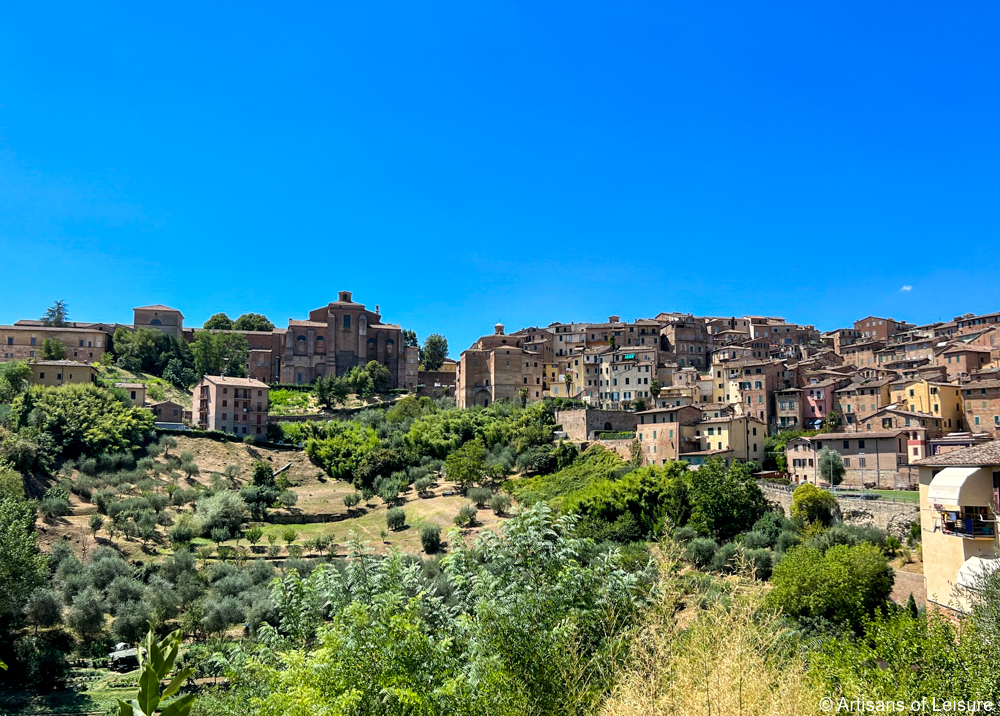 Tar-Tufo, a charming, intimate restaurant with a terrace overlooking Siena, is known for seasonal menus that showcase local ingredients. Each menu item has a beautiful presentation and delicious, complex flavors. Many dishes feature local truffles, the star ingredient that inspired the restaurant's name.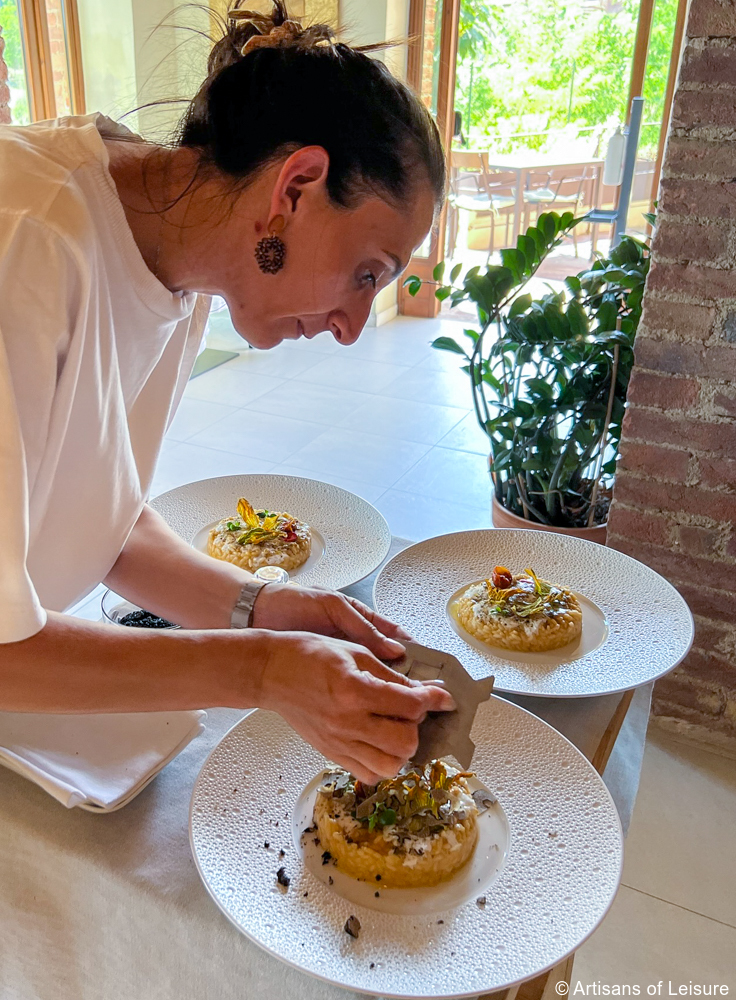 Several travelers in our party had dietary restrictions, something Artisans of Leisure is accustomed to working with and accommodating in our customized luxury tours. Tar-Tufo offers fantastic gluten-free and vegetarian options.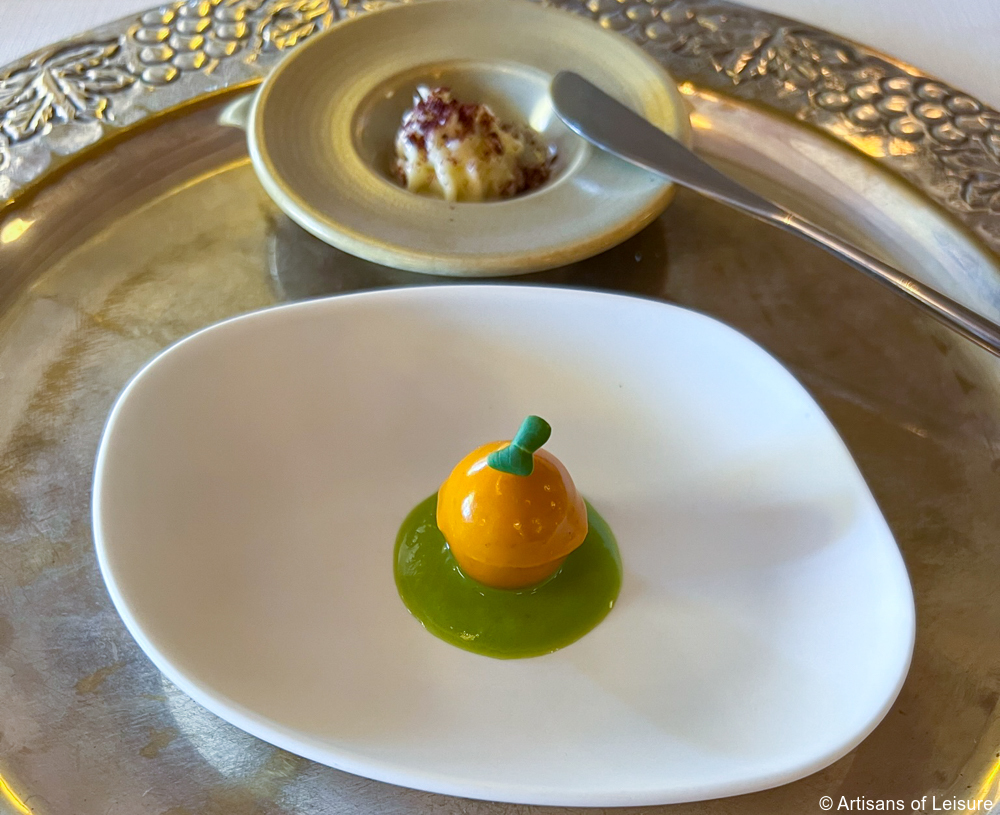 For many travelers, food is a wonderful way into the local culture. Artisans of Leisure arranges the best culinary tours and experiences that showcase authentic local flavors and traditions. For our travelers with dietary restrictions and food allergies, we work with restaurants, hotels, cooking instructors and guides to tailor memorable and delicious experiences.
Highlights of our recent meal at Tar-Tufo included liquid egg yolk with crispy leeks, egg white foam and asparagus cream topped with freshly grated truffle slivers…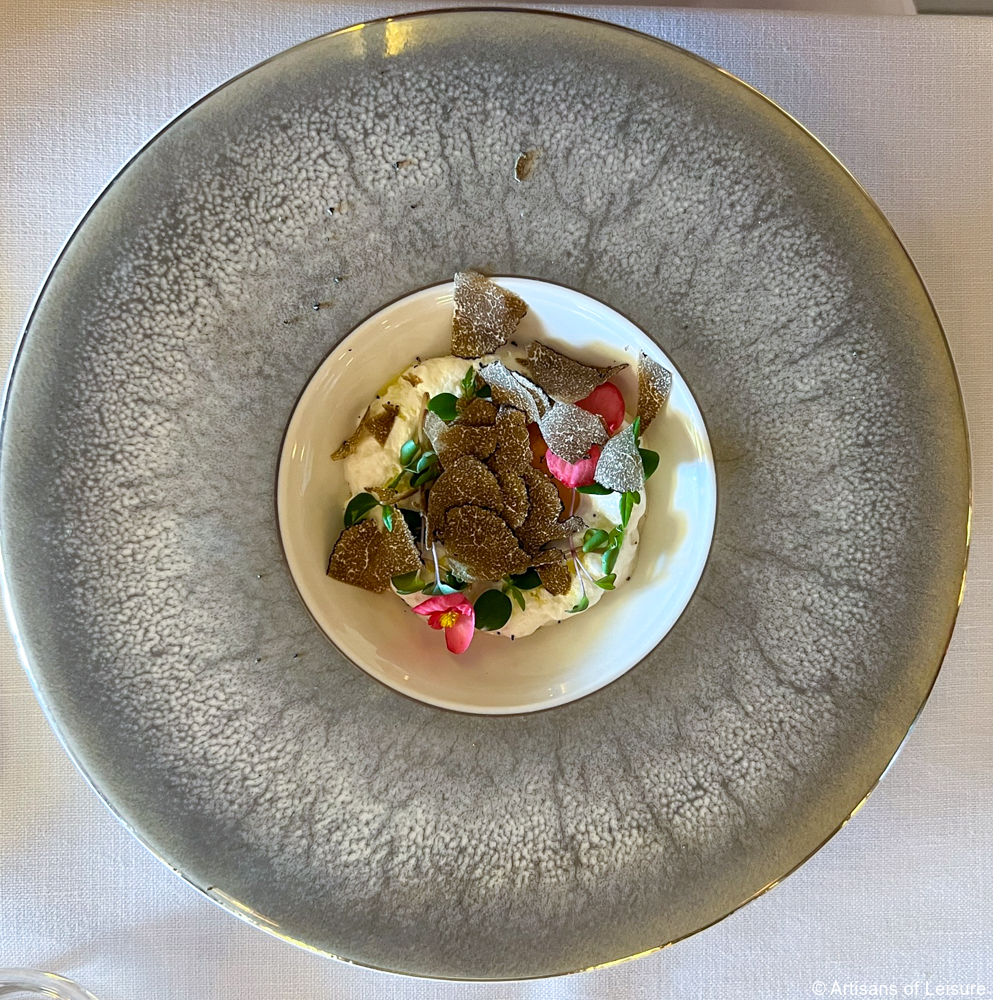 …delicious "burnt" carrot with goat cheese cream in hazelnut oil, miso paste and fresh watercress…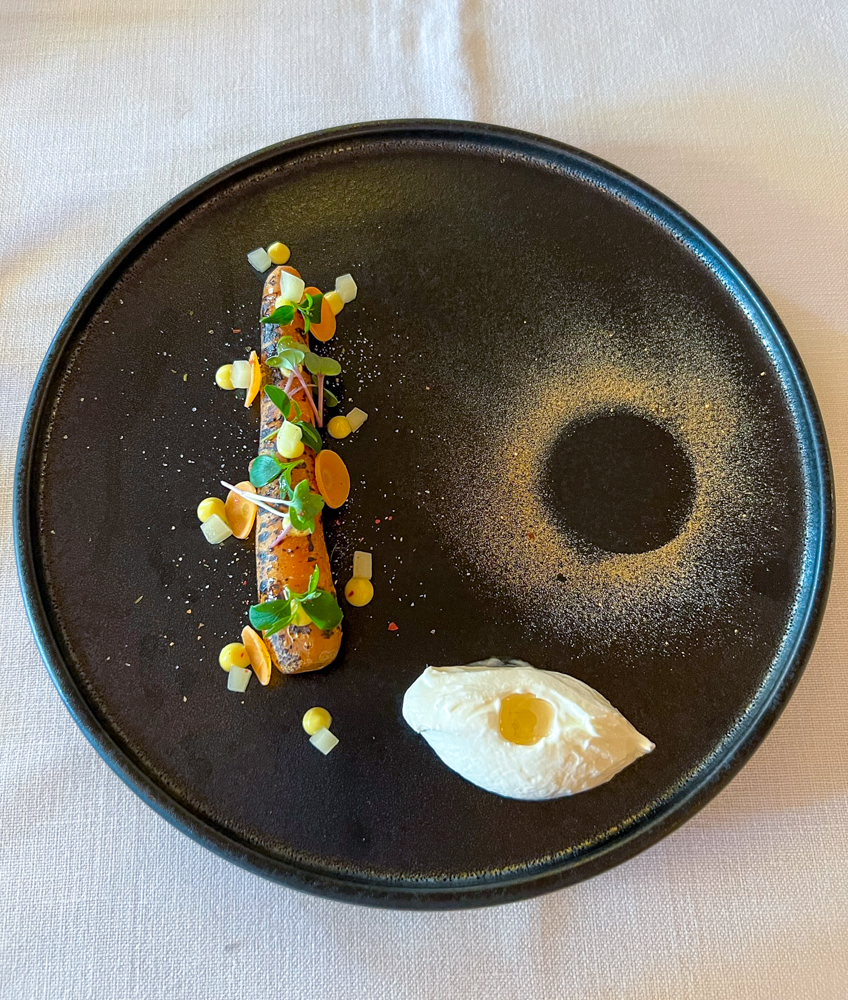 …and crunchy octopus in chickpeas scented with paprika, plum tomato confit and edible flowers.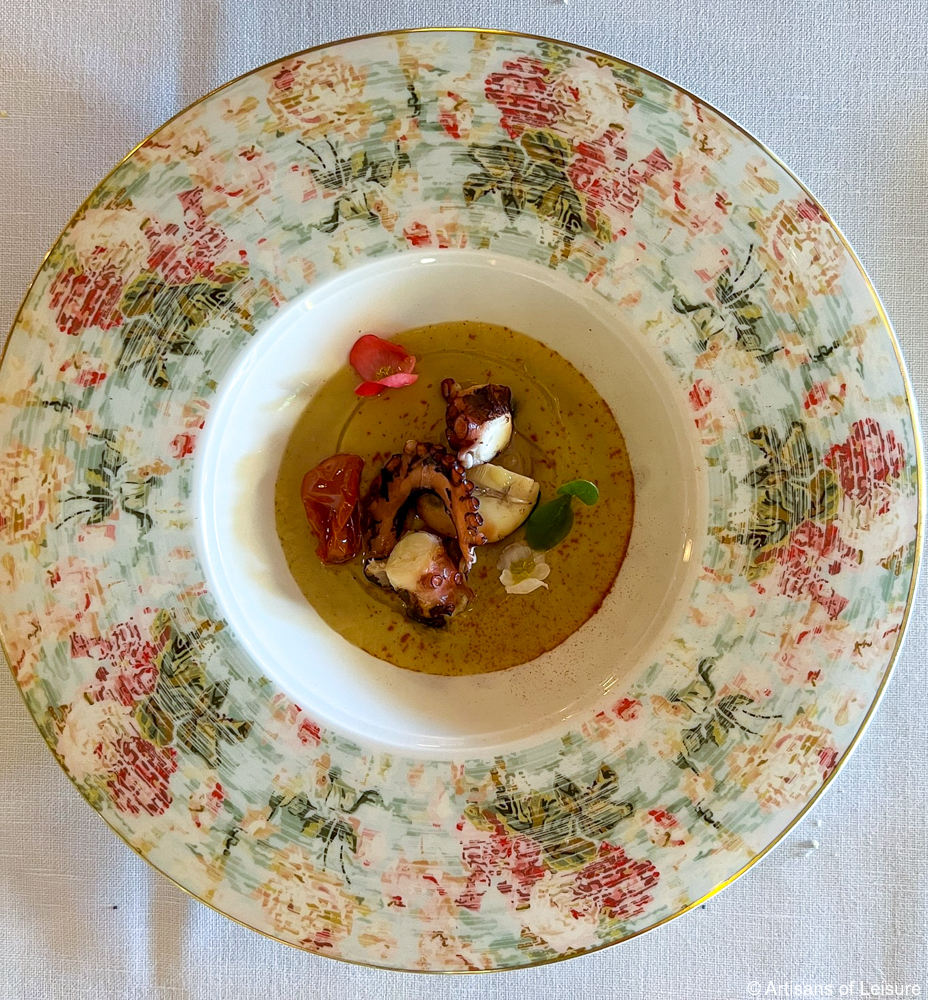 Favorite first courses included ravioli stuffed with charred eggplant and a mousse of salted ricotta cheese and cream of tomato confit…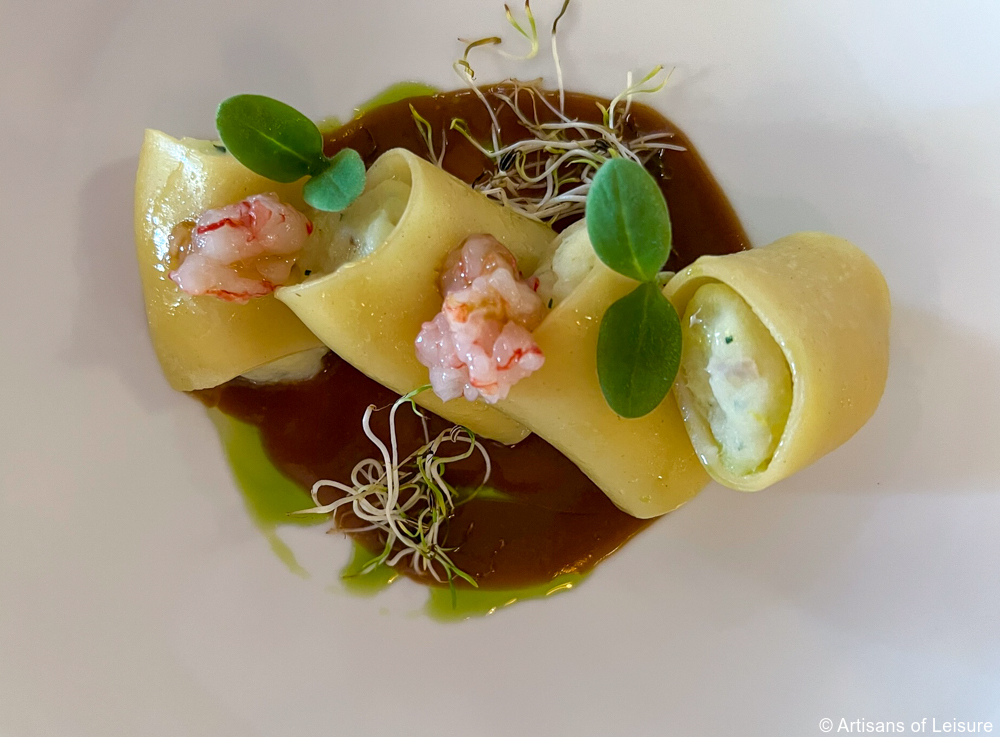 …and risotto whipped with yellow tomatoes, burrata cheese and sun-dried capers topped with fresh truffle slivers.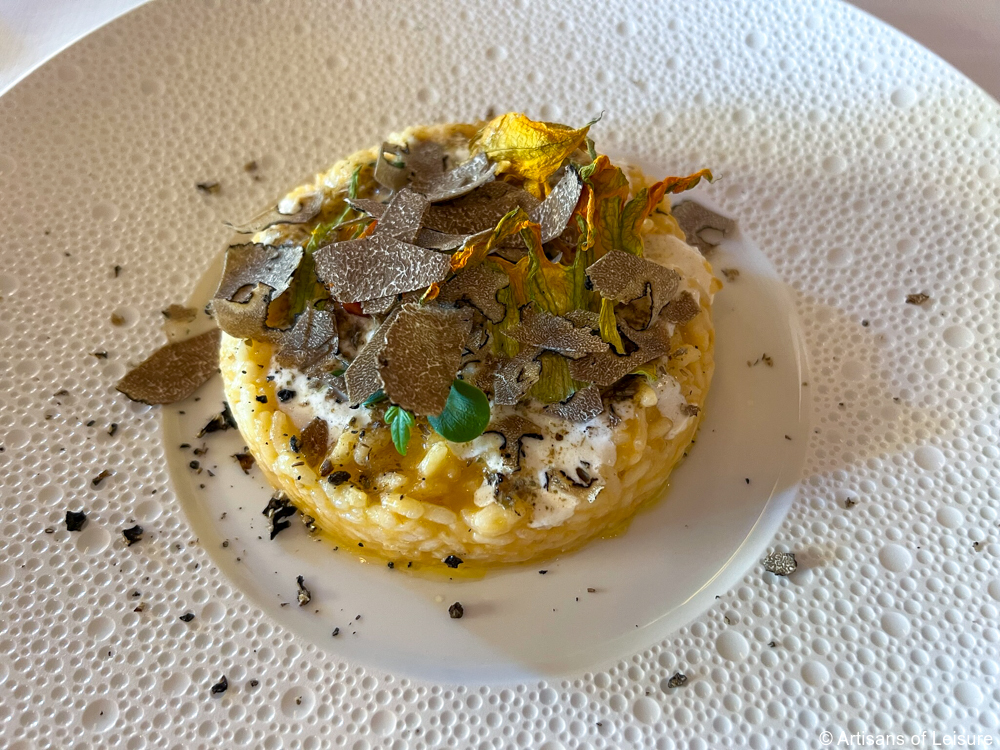 Everyone enjoyed the desserts, which included cereal tart with raspberry ganache, white chocolate namelaka (cream) scented with lemon and topped with fresh berries…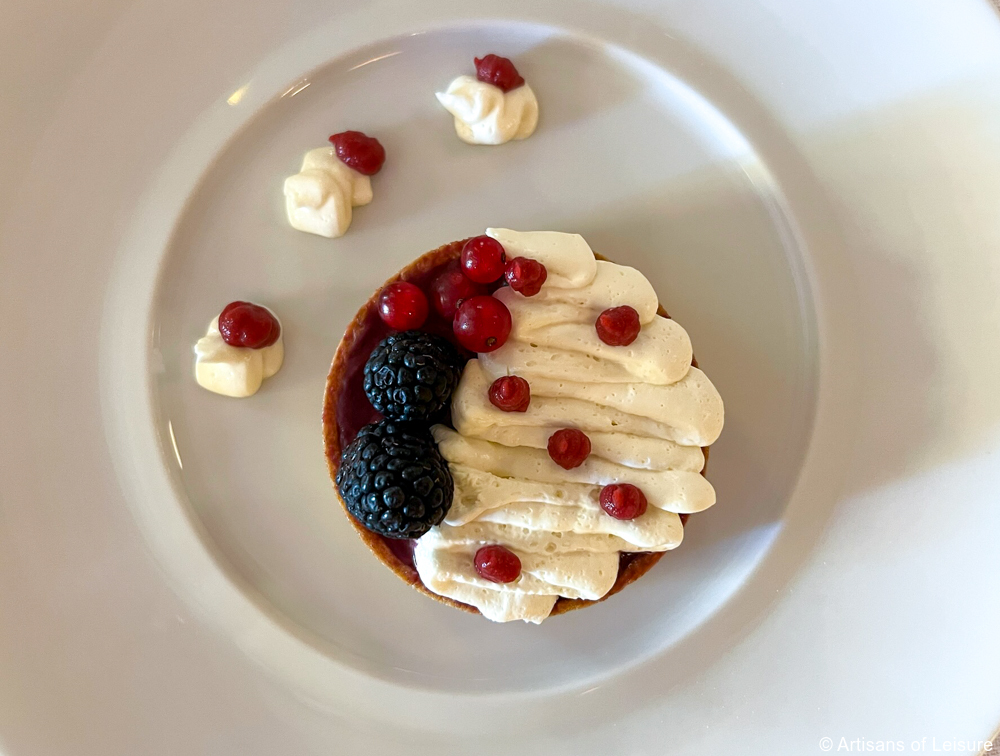 …a pastry filled with Bavarian lime cream, Italian meringue and sun-dried lime powder…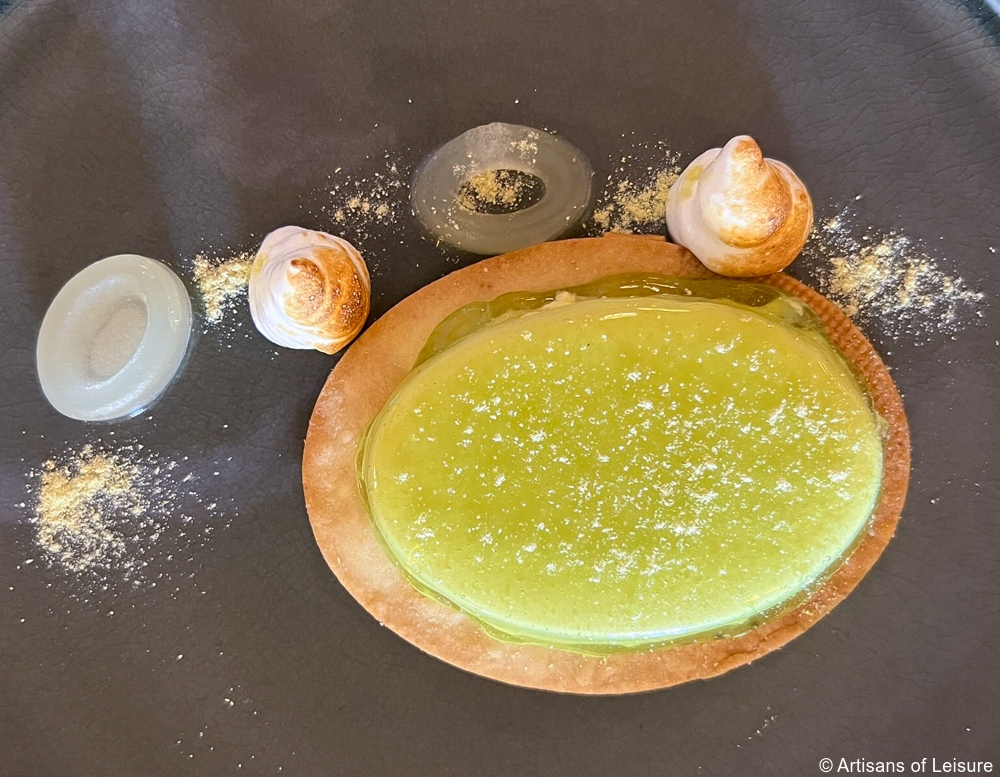 …and dark chocolate mousse with apricot, rice crisps and apricot confit.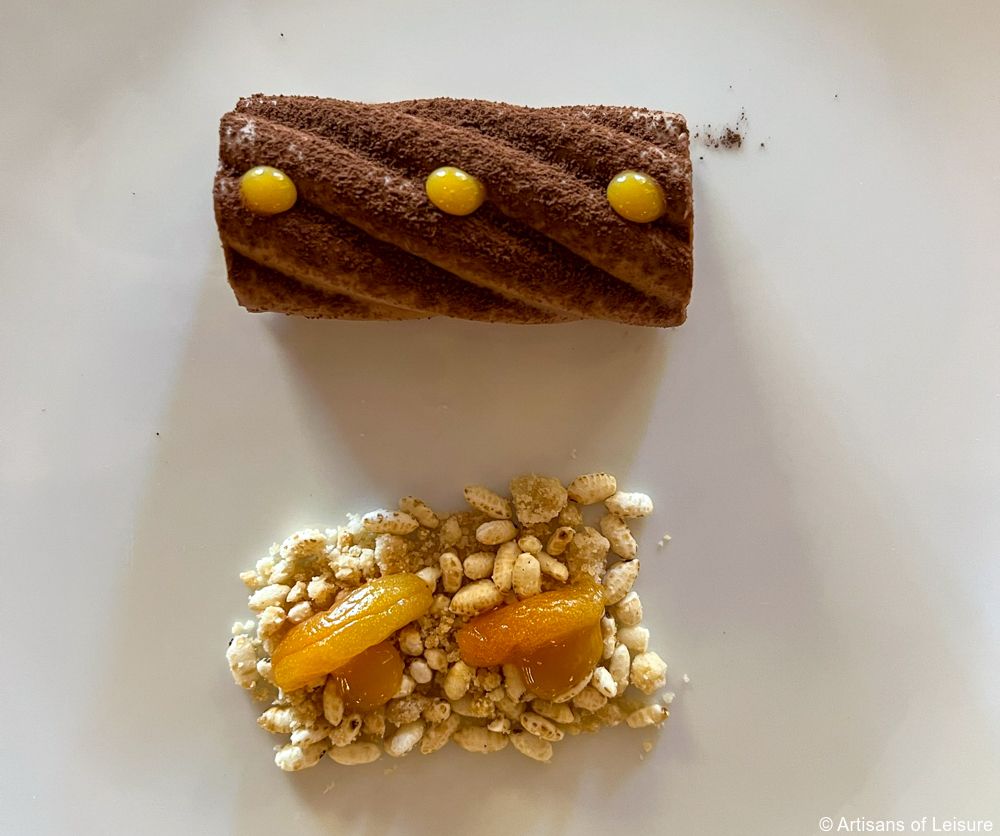 We enjoyed lingering with espresso after lunch.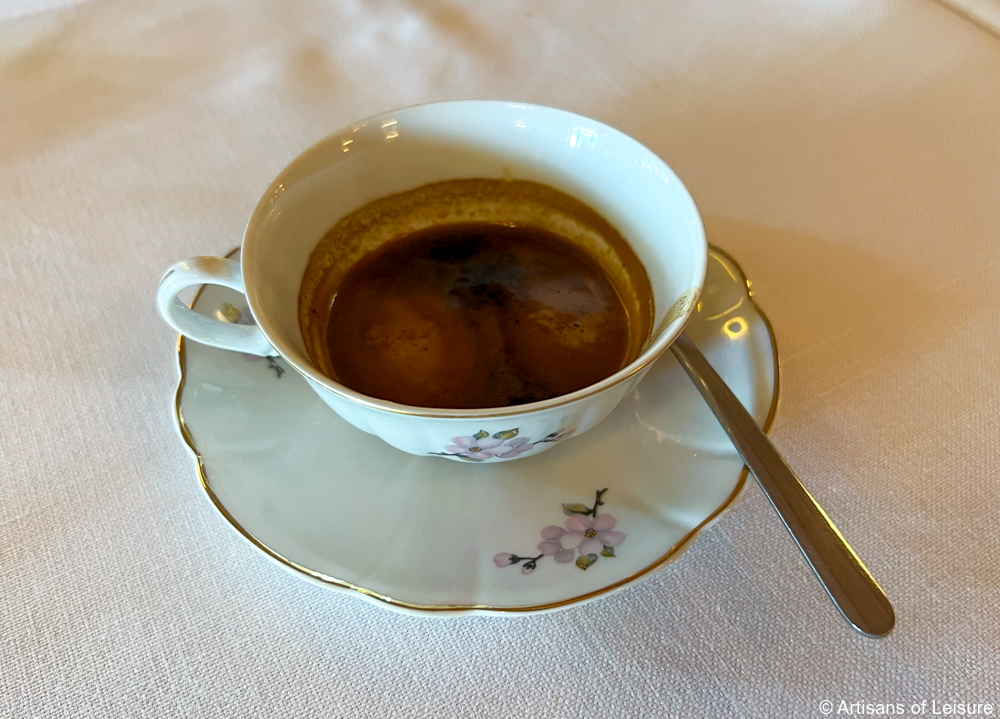 Artisans of Leisure can arrange a meal at Tar-Tufo during any of our private Tuscany tours. We recommend allocating a few hours to fully enjoy the incredible dining experience.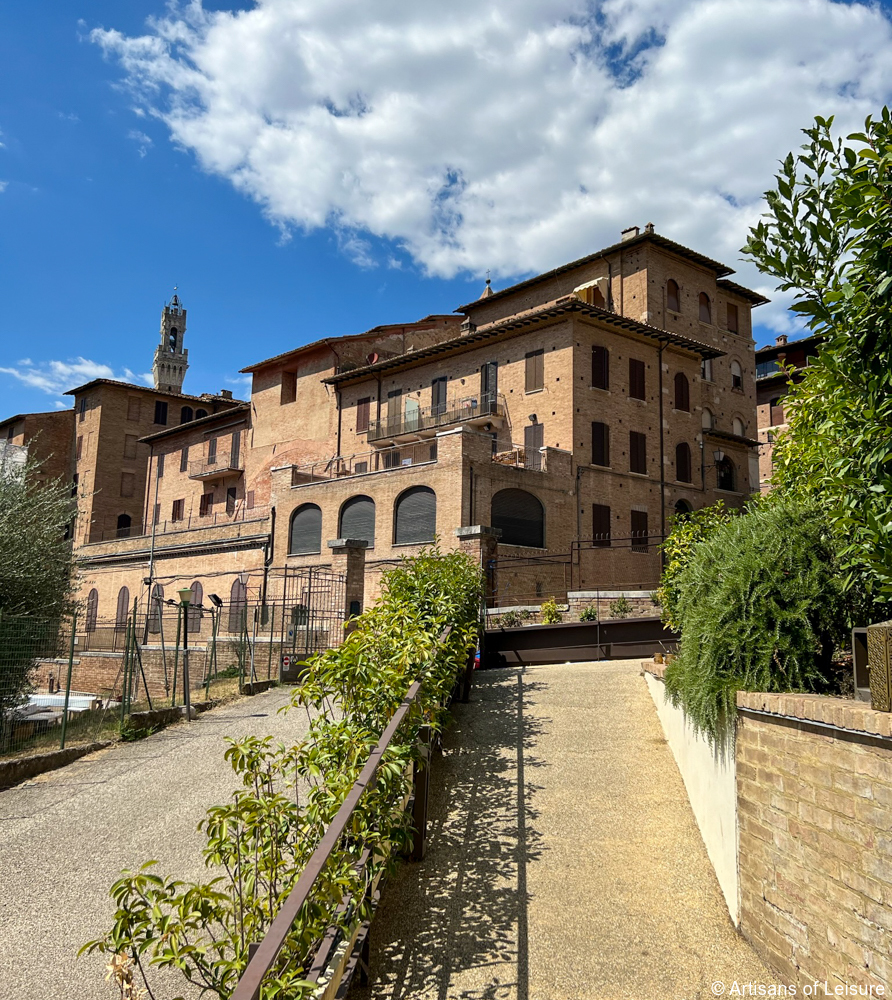 Contact Artisans of Leisure to begin planning a customized private Italy tour filled with memorable dining experiences.
Tags: culinary experiences, culinary tours, food allergies, food travel, gluten free, gluten free travel, Italian food, Italy, Italy culinary tours, Italy tours, private Italy tours, Restaurant Tarfufo, restaurants, Siena, Siena tours, special diets, Tar-Tufo, Tartufo, Tartufo Siena, truffle hunting, truffles, Tuscan food, Tuscany, Tuscany tour, vegetarian