Highlights of Italy
(10 Days)
Venice, Florence & Tuscany, Rome
Classic Italy
(12 Days)
Venice, Florence, Tuscany, Rome
Italy in a Week
(7 Days)
Venice, Florence & Tuscany, Rome
Essence of Italy
(13 Days)
Venice, Florence & Tuscany, Rome, Amalfi Coast & Capri
Romantic Italy
(12 Days)
Amalfi Coast & Capri, Florence, Tuscany, Rome
Italy in Style
(14 Days)
Lake Como & Milan, Florence, Tuscany, Rome, Amalfi Coast & Capri
Exclusive Italy
(15 Days)
Rome, Tuscany, Florence, Venice, Lake Como
Best of the Amalfi Coast & Capri
(9 Days)
Positano, Capri, Ravello
Family Tour of Italy
(13 Days)
Rome, Florence & Tuscany, Venice, Lake Como
Luxuries of Northern Italy
(11 Days)
Venice, Bologna, Milan, Lake Como
Rome in Depth
(6 Days)
Venice & Beyond
(9 Days)
Venice, Milan, Lake Como
Indulgent Tuscany
(9 Days)
Florence, Tuscan hills, Tuscan coast
Luxuries of Southern Italy
(8 Days)
Rome, Amalfi Coast with Pompeii, Naples & Capri
Lake Como & Portofino
(7 Days)
Lake Como & Bellagio, Portofino & Cinque Terre
Food & Wine Tour of Italy
(11 Days)
Piedmont, Bologna & Emilia-Romagna, Tuscany & Florence
Highlights of Puglia
(6 Days)
Savelletri di Fasano, Alberobello, Cisternino, Locorotondo, Lecce, Ostuni, Polignano a Mare
Best of Puglia & Amalfi Coast
(9 Days)
Savelletri di Fasano, Alberobello, Cisternino, Locorotondo, Lecce, Ostuni, Matera, Ravello, Amalfi, Positano, Capri
Puglia in Depth
(7 Days)
Lecce & Otranto, Savelletri di Fasano with Polignano a Mare, Alberobello, Cisternino and Locorotondo
Jewish Heritage: Italy
(12 Days)
Venice, Florence, Tuscany, Rome
Garden Tour of Italy
(10 Days)
Lake Como, Florence & Tuscany, Rome & Tivoli
Italy for Art Lovers
(13 Days)
Rome, Florence & Assisi, Bologna & Ravenna, Venice & Padua, Milan
Best of Southern Italy & Sicily
(17 Days)
Rome, Capri, Amalfi Coast, Naples & Pompeii, Palermo with Monreale, Segesta & Erice, Sciacca & Agrigento, Taormina with Syracuse & Mount Etna
Journey Through Italy
(20 Days)
Lake Como, Florence, Tuscany, Rome, Amalfi Coast, Puglia
Best of Piedmont
(5 Days)
Introduction to the Dolomites
(4 Days)
San Cassiano, Val Badia, Val Gardena, Bolzano
Best of the Dolomites
(6 Days)
Cortina d'Ampezzo, Tre Cime, Lago di Braies, San Cassiano, Val Badia, Val Gardena, Bolzano
Luxury Sicily Tours
Introduction to Sicily
(6 Days)
Palermo & Monreale, Agrigento, Taormina & Mount Etna
A Week in Sicily
(7 Days)
Palermo, Sciacca & Agrigento, Noto & Syracuse, Taormina & Mount Etna
Essence of Sicily
(8 Days)
Palermo with Monreale, Segesta & Erice, Sciacca & Agrigento, Noto with Ragusa, Modica & Syracuse, Taormina & Mount Etna
Luxuries of Sicily
(10 Days)
Palermo with Monreale, Segesta & Erice, Sciacca & Agrigento, Taormina with Mount Etna & Syracuse
Highlights of Sicily
(11 Days)
Palermo with Monreale, Segesta & Erice, Sciacca, Agrigento, Noto with Ragusa, Modica & Syracuse, Taormina & Mount Etna
Journey Through Sicily
(12 Days)
Palermo with Monreale, Segesta & Erice, Sciacca, Agrigento, Noto with Ragusa, Modica & Syracuse, Taormina & Mount Etna
Design & Gardens Tour of Sicily
(8 Days)
Palermo & Monreale, Taormina with Noto, Syracuse & Villa Romana del Casale
Culinary Tour of Sicily
(9 Days)
Palermo with Monreale, Trapani & Marsala, Sciacca & Agrigento, Noto & Modica, Taormina & Mount Etna
Jewish Tour of Sicily
(9 Days)
Palermo & Monreale, Agrigento & Agira, Noto with Syracuse, Ragusa, Catania & Mount Etna, Taormina & Messina
Active Family Tour of Sicily
(11 Days)
Palermo with Monreale, Segesta & Erice, Sciacca & Agrigento, Noto with Modica, Ragusa & Syracuse, Taormina & Mount Etna
Multi-Country Tours
Highlights of Italy & Greece
(14 Days)
Venice, Florence & Tuscany, Rome, Athens, Mykonos, Santorini
Family Tour of London, Paris & Rome
(10 Days)
London, Paris, Rome
Luxuries of Switzerland & Italy
(11 Days)
Lausanne, Interlaken, Lucerne, Lake Como
France & Italy: Best of the Riviera
(7 Days)
Cote d'Azur, Portofino & Cinque Terre
Introduction to Switzerland & Italy
(9 Days)
Lausanne, Zermatt or Gstaad, Lake Como
Best of Slovenia & Venice
(9 Days)
Ljubljana with Lake Bled & the Julian Alps, Portoroz with Piran & Brda, Venice
Highlights of Sicily & Malta
(12 days)
Palermo with Monreale & Segesta, Sciacca & Agrigento, Noto & Syracuse, Taormina & Mount Etna, Valletta with Mdina, Rabat & Gozo
Highlights of Italy & Greece
(14 Days - Departs Daily on a Private Basis)
Venice, Florence & Tuscany, Rome, Athens, Mykonos, Santorini
This tour includes the highlights of Italy's most famous cities—Venice, Florence, and Rome—and three of the most popular destinations in Greece—Athens, Mykonos and Santorini. Stay at beautiful hotels or resorts throughout and enjoy personalized touring with your own guides and drivers.
Begin in Venice. During flexible private touring, visit favorite local neighborhoods, museums, architectural landmarks, outdoor markets and specialty shops. Also enjoy a gondola ride with musicians through the narrow canals and a "secret itineraries" tour of the Doge's Palace. Upon request, Artisans of Leisure can arrange activities such as shopping for high-quality glass and silks, a private Venetian mask-painting lesson, special access to museums and art sites, and much more.
Next, drive to Florence. With your private expert guide, tour the city's highlights according to your interests. Enjoy skip-the-line access at world-renowned museums such as the Uffizi and Accademia, browse antiques and artisan workshops of the Oltrarno district, tour historic squares, learn about Tuscan cuisine at specialty food shops and the Mercato Centrale, see the impressive Great Synagogue or stroll through the beautiful Boboli Gardens. Perhaps also visit less-frequented but fascinating museums, such as the Convent of San Marco Museum, with its frescoes by Fra Angelico, local fashion museums (Gucci, Ferragamo and others) or the excellent Museo del Bargello, a prison in the 13th century and now home to sculpture by Michelangelo and Donatello. During free time, enjoy leisurely meals, walks along the Arno River and shopping for Florentine gold jewelry, handmade paper, leather goods, antiques and housewares. Upon request, Artisans of Leisure can arrange additional touring such as access to private art collections and specialty museums, visits to renowned local gardens, and activities such as an Italian cooking lesson.
Continue by private car to Rome. En route, enjoy a private excursion into Tuscany. Travel through olive groves and vineyards to explore celebrated hill towns such as Siena and San Gimignano. Repeat visitors to Tuscany may wish to visit the beautiful towns of Pienza, Montalcino and Montepulciano. Walk medieval alleys and admire palazzi and ancient towers, and enjoy free time to browse for olive oil, wine, baskets, cheeses, olive wood, and ceramics. Taste wines at their source, listen to white-robed monks sing haunting Gregorian chants in a Romanesque church, or shop for designer goods at excellent outlet shops—the day's itinerary will be determined by your interests.
In Rome, enjoy comprehensive private touring and experience the best of Roman culture, history and lifestyle. Discover ancient pagan and Christian monuments, the splendors of Baroque and Renaissance palaces and churches, and the surprising urban additions of the modern city. Highlights include the Roman and Imperial Forums, the Colosseum, the Pantheon, the Vatican, Saint Peter's Basilica, the Sistine Chapel, Via Veneto, the morning fruit and flower market of Campo dei Fiori, Trevi Fountain, the Spanish Steps, Villa Borghese, the Jewish Quarter, the ruins along the Appian Way, beautiful Aventine Hill, and the catacombs and "Underground Rome." Artisans of Leisure can also arrange special activities such as visits to other ruins and museums according to your interests, a private cooking class, tickets to evening cultural performances, tours of important churches, garden tours, wine tasting and more. During free time in Rome, enjoy la dolce vita and the city's excellent restaurants and boutiques.
Next, fly to Athens, the capital of Greece and a showcase of ancient civilization. During private touring with your expert guide, visit the city's top sights such as the breathtaking Acropolis, a UNESCO World Heritage Site of ancient ruins (including the Parthenon), and the wonderful Acropolis Museum. There will also be time to enjoy the city's excellent restaurants and lively neighborhoods.
Next, stay at a luxury beach resort on the island of Mykonos. Enjoy a guided excursion to the nearby island of Delos, which was the religious and political center of the Greek Isles for 1,000 years and has impressive ruins and artifacts. There will also be plenty of time to relax at your resort or explore the boutiques, restaurants and whitewashed backstreets of Mykonos Town.
Continue to unforgettable Santorini, a beautiful volcanic island with dramatic landscapes, and stay in a luxury resort overlooking the caldera. During private touring, visit the photogenic clifftop village of Oia, enjoy a wine tasting of Santorini's refreshing white and rose wines, and tour the fascinating ruins of the ancient city of Akrotiri. Also enjoy time at leisure to relax at your resort. Upon request, Artisans of Leisure can arrange additional touring and activities, such as horseback riding, hiking or biking along the wine routes. Upon request, Artisans of Leisure can also arrange a private boat excursion in the caldera with opportunities for swimming and stopping at the island's distinctive black- and red-sand beaches.
Itinerary Overview
Day 1

Arrive Venice, Italy

Private arrival transfer to hotel for 2 nights
Day 2

Venice

Half-day private tour of Venice, including a gondola ride
Day 3

Venice – Florence

Private transfer to Florence for 2 nights
Day 4

Florence

Half day private walking tour in Florence, including skip-the-line access at museums
Day 5

Florence – Tuscany – Rome

Private full-day excursion in Tuscany, including wine tasting, Siena and other hilltowns such as San Gimignano, Pienza, Montalcino or Montepulciano, en route to Rome for 2 nights
Day 6

Rome

Full-day private city tour
Day 7

Rome – Athens, Greece

Private airport transfer for flight to Athens (flight not included). VIP airport assistance. Private transfer to hotel for 2 nights
Day 8

Athens

Half-day private city tour
Day 9

Athens – Mykonos

Private transfer to port for ferry to Mykonos. Private transfer to resort for 2 nights
Day 10

Mykonos

Half-day private tour of Delos. Afternoon at leisure
Day 11

Mykonos – Santorini

Private transfer to port for ferry to Santorini. Private transfer to resort for 3 nights
Day 12

Santorini

Half-day private island tour, including wine tasting
Day 13

Santorini

Day at leisure
Day 14

Santorini – Depart Athens

Private airport transfer for flight to Athens to connect with onward flight
Hotels
| | |
| --- | --- |
| Venice: | Belmond Hotel Cipriani, Gritti Palace or Aman Venice |
| Florence: | Four Seasons Florence |
| Rome: | Hotel de Russie |
| Athens: | Four Seasons Astir Palace or Hotel Grande Bretagne |
| Mykonos: | Kalesma Mykonos or Santa Marina Resort |
| Santorini: | Canaves Oia Suites or Grace Santorini |
Cost
| | |
| --- | --- |
| $28,515 | Per person (based on four travelers/two rooms) |
| $33,185 | Per person (based on two travelers/double occupancy) |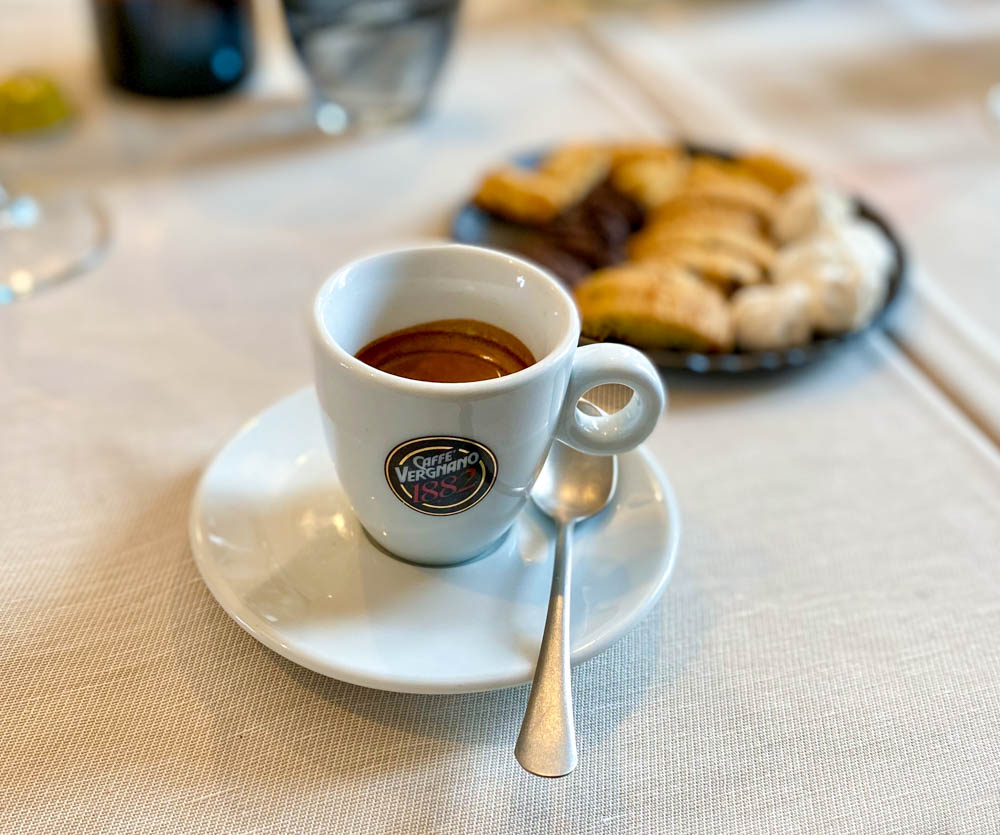 Highlights of Italy
(10 Days)
Venice, Florence & Tuscany, Rome
Classic Italy
(12 Days)
Venice, Florence, Tuscany, Rome
Italy in a Week
(7 Days)
Venice, Florence & Tuscany, Rome
Essence of Italy
(13 Days)
Venice, Florence & Tuscany, Rome, Amalfi Coast & Capri
Romantic Italy
(12 Days)
Amalfi Coast & Capri, Florence, Tuscany, Rome
Italy in Style
(14 Days)
Lake Como & Milan, Florence, Tuscany, Rome, Amalfi Coast & Capri
Exclusive Italy
(15 Days)
Rome, Tuscany, Florence, Venice, Lake Como
Best of the Amalfi Coast & Capri
(9 Days)
Positano, Capri, Ravello
Family Tour of Italy
(13 Days)
Rome, Florence & Tuscany, Venice, Lake Como
Luxuries of Northern Italy
(11 Days)
Venice, Bologna, Milan, Lake Como
Rome in Depth
(6 Days)
Venice & Beyond
(9 Days)
Venice, Milan, Lake Como
Indulgent Tuscany
(9 Days)
Florence, Tuscan hills, Tuscan coast
Luxuries of Southern Italy
(8 Days)
Rome, Amalfi Coast with Pompeii, Naples & Capri
Lake Como & Portofino
(7 Days)
Lake Como & Bellagio, Portofino & Cinque Terre
Food & Wine Tour of Italy
(11 Days)
Piedmont, Bologna & Emilia-Romagna, Tuscany & Florence
Highlights of Puglia
(6 Days)
Savelletri di Fasano, Alberobello, Cisternino, Locorotondo, Lecce, Ostuni, Polignano a Mare
Best of Puglia & Amalfi Coast
(9 Days)
Savelletri di Fasano, Alberobello, Cisternino, Locorotondo, Lecce, Ostuni, Matera, Ravello, Amalfi, Positano, Capri
Puglia in Depth
(7 Days)
Lecce & Otranto, Savelletri di Fasano with Polignano a Mare, Alberobello, Cisternino and Locorotondo
Jewish Heritage: Italy
(12 Days)
Venice, Florence, Tuscany, Rome
Garden Tour of Italy
(10 Days)
Lake Como, Florence & Tuscany, Rome & Tivoli
Italy for Art Lovers
(13 Days)
Rome, Florence & Assisi, Bologna & Ravenna, Venice & Padua, Milan
Best of Southern Italy & Sicily
(17 Days)
Rome, Capri, Amalfi Coast, Naples & Pompeii, Palermo with Monreale, Segesta & Erice, Sciacca & Agrigento, Taormina with Syracuse & Mount Etna
Journey Through Italy
(20 Days)
Lake Como, Florence, Tuscany, Rome, Amalfi Coast, Puglia
Best of Piedmont
(5 Days)
Introduction to the Dolomites
(4 Days)
San Cassiano, Val Badia, Val Gardena, Bolzano
Best of the Dolomites
(6 Days)
Cortina d'Ampezzo, Tre Cime, Lago di Braies, San Cassiano, Val Badia, Val Gardena, Bolzano
Luxury Sicily Tours
Introduction to Sicily
(6 Days)
Palermo & Monreale, Agrigento, Taormina & Mount Etna
A Week in Sicily
(7 Days)
Palermo, Sciacca & Agrigento, Noto & Syracuse, Taormina & Mount Etna
Essence of Sicily
(8 Days)
Palermo with Monreale, Segesta & Erice, Sciacca & Agrigento, Noto with Ragusa, Modica & Syracuse, Taormina & Mount Etna
Luxuries of Sicily
(10 Days)
Palermo with Monreale, Segesta & Erice, Sciacca & Agrigento, Taormina with Mount Etna & Syracuse
Highlights of Sicily
(11 Days)
Palermo with Monreale, Segesta & Erice, Sciacca, Agrigento, Noto with Ragusa, Modica & Syracuse, Taormina & Mount Etna
Journey Through Sicily
(12 Days)
Palermo with Monreale, Segesta & Erice, Sciacca, Agrigento, Noto with Ragusa, Modica & Syracuse, Taormina & Mount Etna
Design & Gardens Tour of Sicily
(8 Days)
Palermo & Monreale, Taormina with Noto, Syracuse & Villa Romana del Casale
Culinary Tour of Sicily
(9 Days)
Palermo with Monreale, Trapani & Marsala, Sciacca & Agrigento, Noto & Modica, Taormina & Mount Etna
Jewish Tour of Sicily
(9 Days)
Palermo & Monreale, Agrigento & Agira, Noto with Syracuse, Ragusa, Catania & Mount Etna, Taormina & Messina
Active Family Tour of Sicily
(11 Days)
Palermo with Monreale, Segesta & Erice, Sciacca & Agrigento, Noto with Modica, Ragusa & Syracuse, Taormina & Mount Etna
Multi-Country Tours
Highlights of Italy & Greece
(14 Days)
Venice, Florence & Tuscany, Rome, Athens, Mykonos, Santorini
Family Tour of London, Paris & Rome
(10 Days)
London, Paris, Rome
Luxuries of Switzerland & Italy
(11 Days)
Lausanne, Interlaken, Lucerne, Lake Como
France & Italy: Best of the Riviera
(7 Days)
Cote d'Azur, Portofino & Cinque Terre
Introduction to Switzerland & Italy
(9 Days)
Lausanne, Zermatt or Gstaad, Lake Como
Best of Slovenia & Venice
(9 Days)
Ljubljana with Lake Bled & the Julian Alps, Portoroz with Piran & Brda, Venice
Highlights of Sicily & Malta
(12 days)
Palermo with Monreale & Segesta, Sciacca & Agrigento, Noto & Syracuse, Taormina & Mount Etna, Valletta with Mdina, Rabat & Gozo
This Italy trip was the trip of a lifetime. The accommodations were wonderful. Your restaurant recommendations were always excellent. We cannot think of anyone but Artisans of Leisure who could have made this trip so marvelous. 
~ D.S., Fort Washington, PA
We had experiences and opportunities throughout Italy that we never would have had if we were traveling independently. Our trip was spectacular. Thank you for your excellent planning and insight, and for selecting such lovely, memorable rooms in each hotel.
~ S.G., New York, NY
Thank you for organizing such a wonderful trip to Italy for our family! The knowledgeable guides saved us from standing in lines and expertly maneuvered us through the cities and museums.  
~ P.R., Laguna Niguel, CA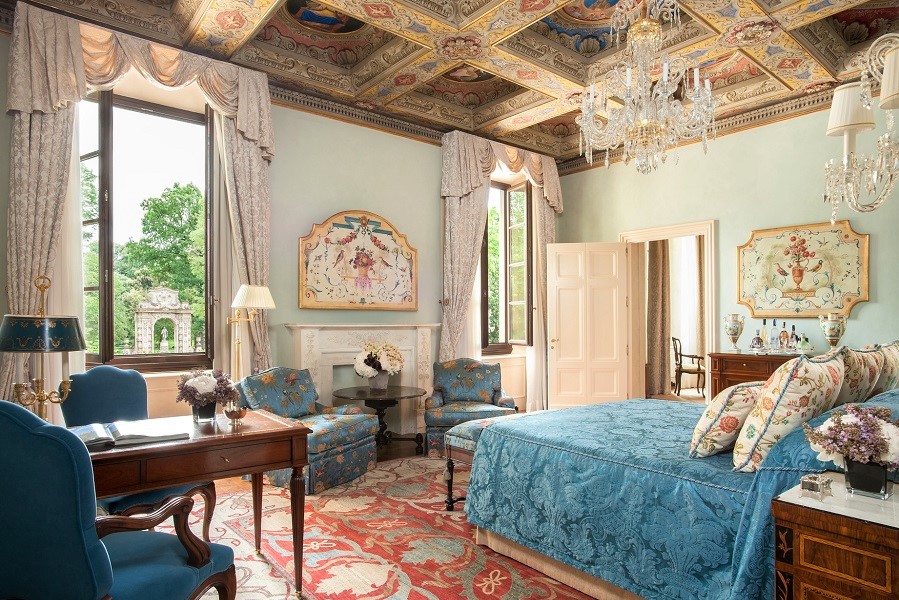 Recommended by:
Departures
Conde Nast Traveler
The New York Times
Wall Street Journal
Travel + Leisure
Town & Country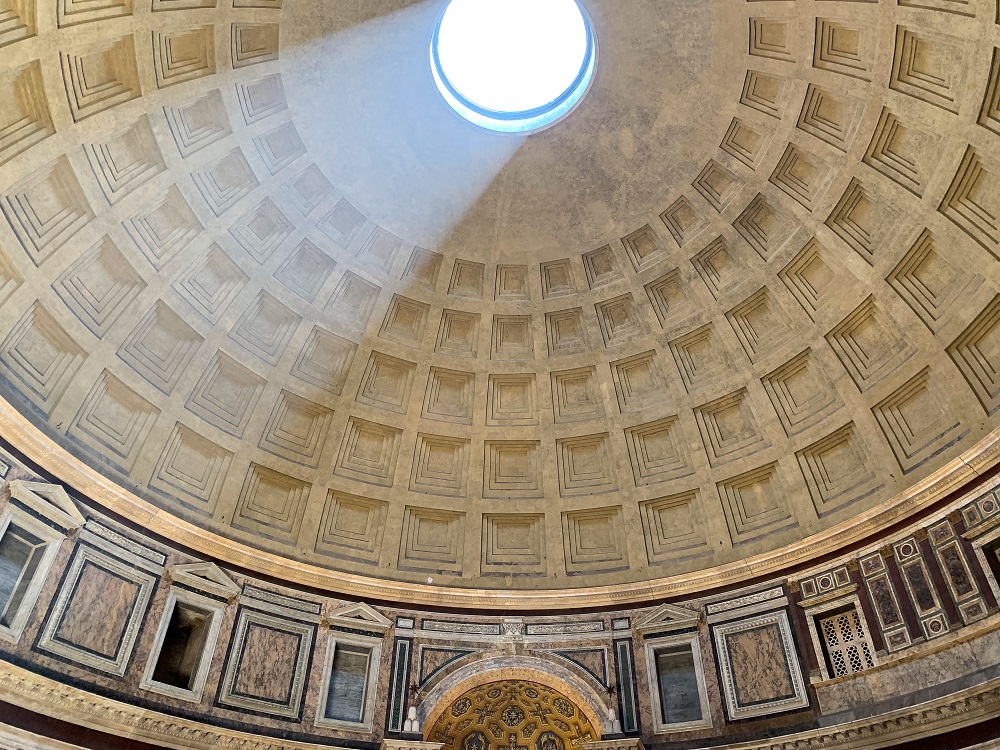 Cypress Trees and Rolling Hills: The Landscapes of Tuscany
Just Back: Art, Wine, History & Interiors in Florence, Tuscany & Rome
A Memorable Meal at Tar-Tufo Restaurant in Siena
Just Back: Amalfi Coast & Capri, Italy
Traveling with Friends and Family: Luxury Villas at Castiglion del Bosco in Tuscany
Touring & Climbing the Duomo in Florence
Insider Rome: Palazzo Doria Pamphilj
Italy: The Best of the Dolomites
Luxury Tours in Puglia & Matera: Food, History, Luxury & Crafts
Oplontis: An Undiscovered Archaeological Gem in Southern Italy
The Rich Culinary Heritage of Genoa, Italy
An Interview with the Duchess of Palma di Montechiaro, a Cooking Instructor in Palermo, Sicily