June 22, 2022
Just Back: Art, Wine, History & Interiors in Florence, Tuscany & Rome, Italy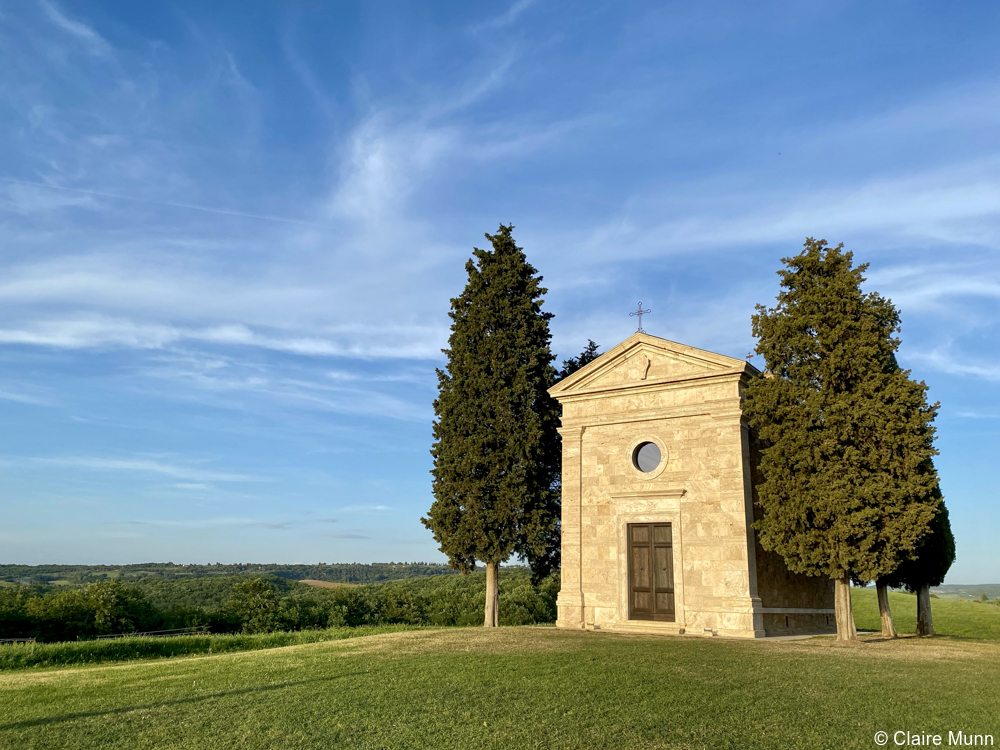 Italy is a perennial favorite of ours and our travelers for its outstanding art, architecture, culture, history, landscapes, food and wine. Artisans of Leisure travel specialist Claire Yearwood Munn just returned from Italy, where she enjoyed time in Florence, Tuscany and Rome that included private tours of iconic highlights and off-the-beaten-path gems.
Read more about Claire's trip and her favorite experiences and places that can be incorporated into any Artisans of Leisure private Italy tours.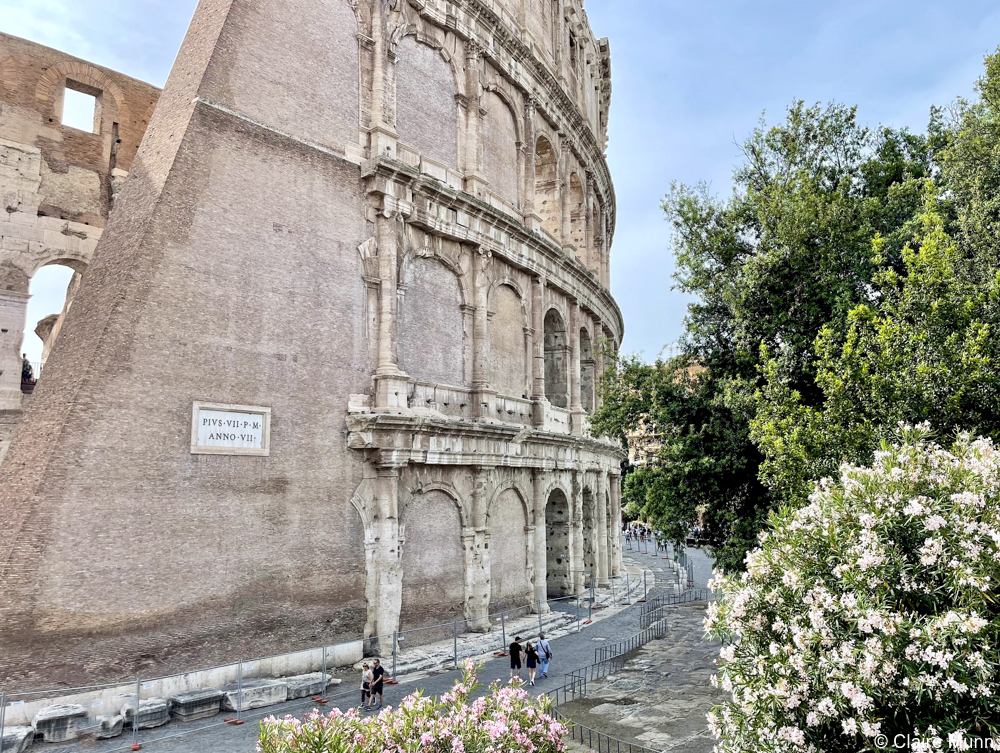 Q: Italy has so many amazing destinations, how did you decide on Florence, Tuscany and Rome?
A: I was traveling with friends and family, and since the group included a mix of some who had been to Italy before and some who had never been, I thought it would be great to combine the top highlights of Florence and Rome with lesser-known experiences in the Tuscan countryside. They're a fantastic combination and no matter how many times you have been, they're always amazing.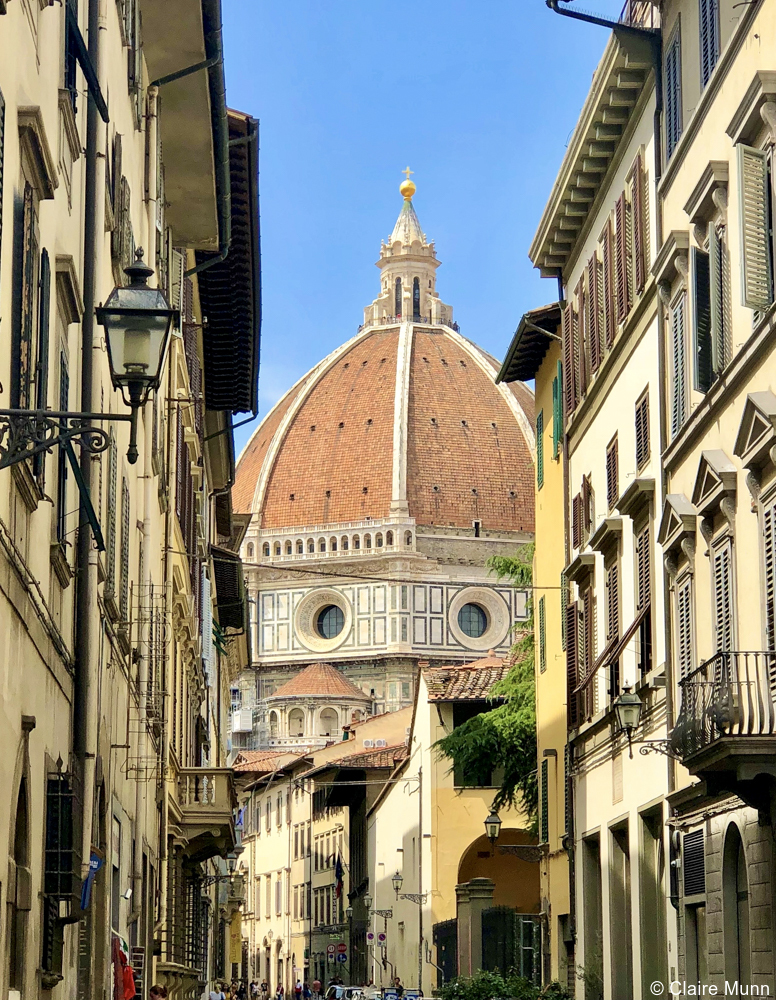 Q: Florence is a favorite with Artisans of Leisure travelers. What were some of the highlights of your time there?
A: Florence offers so much, including Renaissance masterpieces, great shopping and amazing food and wine. Also, the city is so stunning that even just having a morning espresso in a piazza or an afternoon aperitivo becomes a special occasion.
I used to live in Italy and have been to the Uffizi and the Accademia many times. They're home to major works of art by Renaissance masters and should be on everyone's must-see list.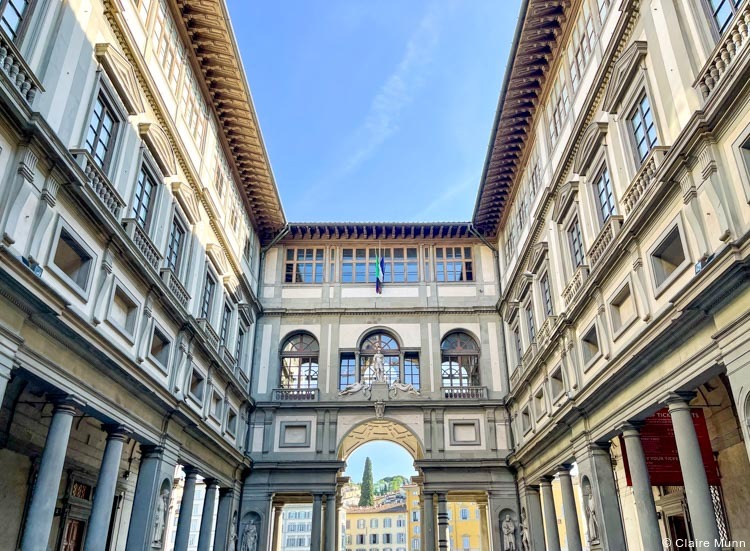 On this trip, I revisited some of my other favorite museums, including lesser-known gems like the Museum of San Marco, the Medici Chapels, Palazzo Medici Riccardi and the Bargello.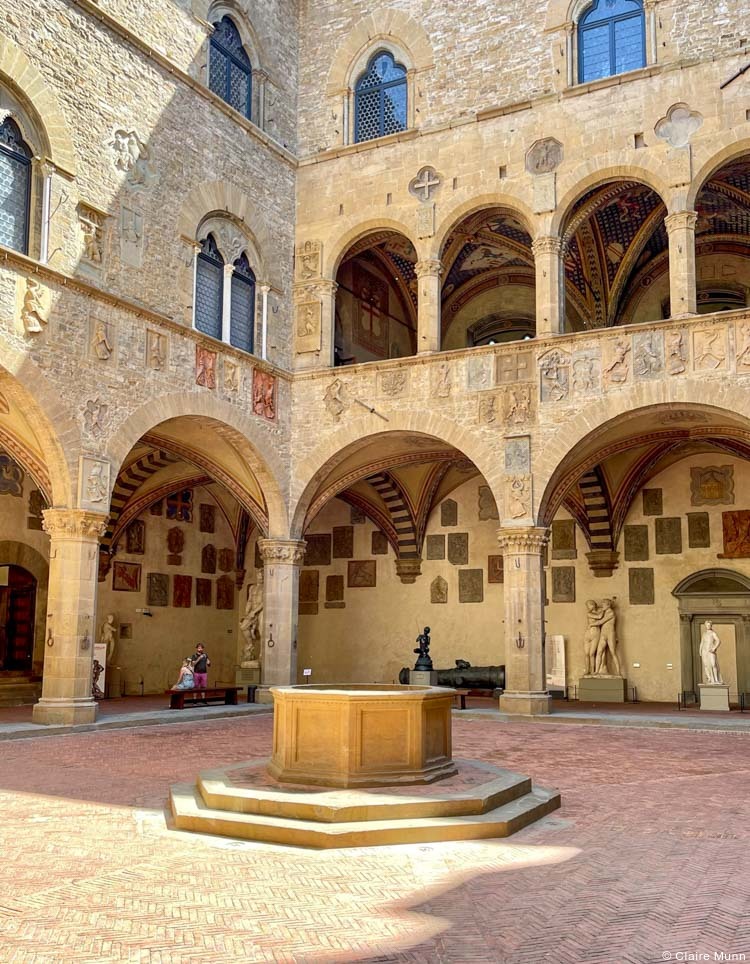 I always visit Basilica Santa Maria Novella, one of the city's greatest repositories of early Renaissance art, with works by Giotto, Masaccio, Ghirlandaio, Filippino Lippi and others in situ.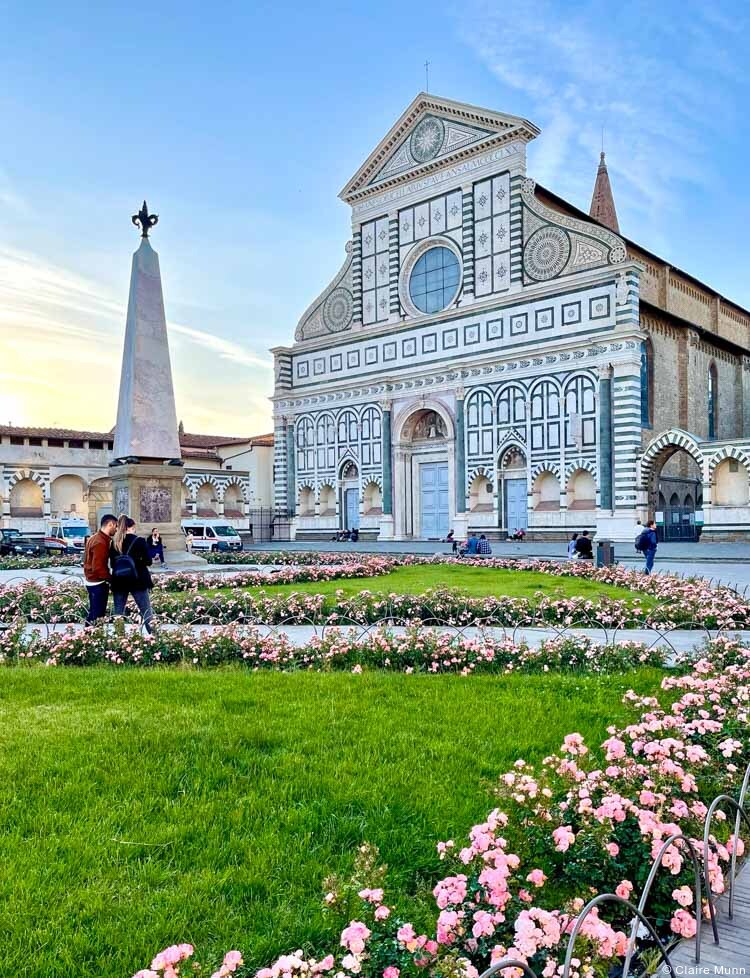 The basilica is part of a large monastic complex that includes the refectory, chapter house, a burial site and three tranquil cloisters considered a highlight of Italian Gothic architecture.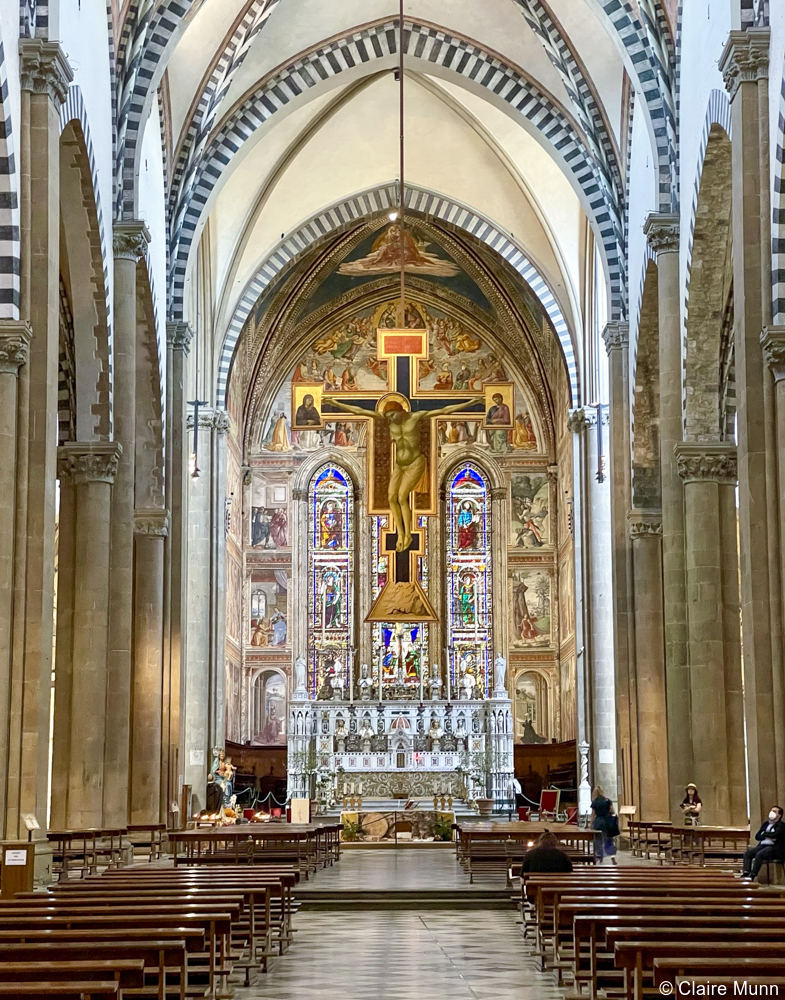 On this visit to Florence, I also went on a behind-the-scenes tour of the Palazzo Vecchio, the medieval fortress-palace that still functions as the town hall.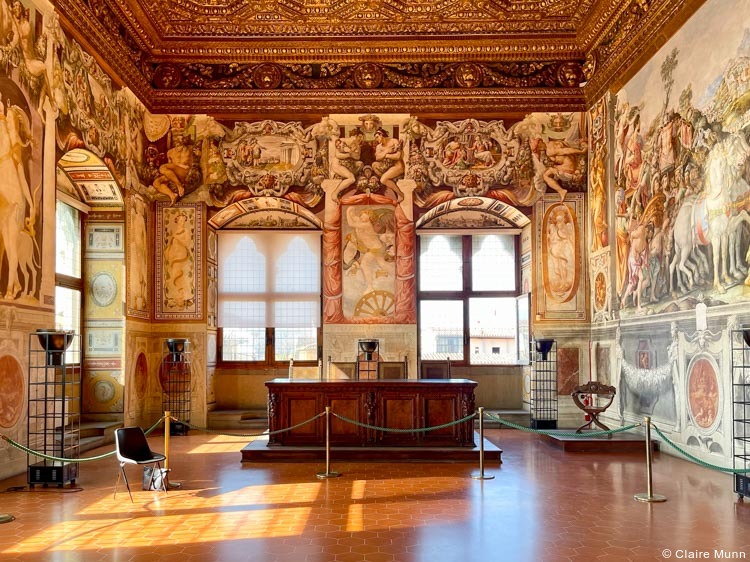 During the tour, I visited rooms that are not open to the general public, such as the Studiolo of Francesco I. It's a great experience for anyone interested in the Medici family and Florentine history.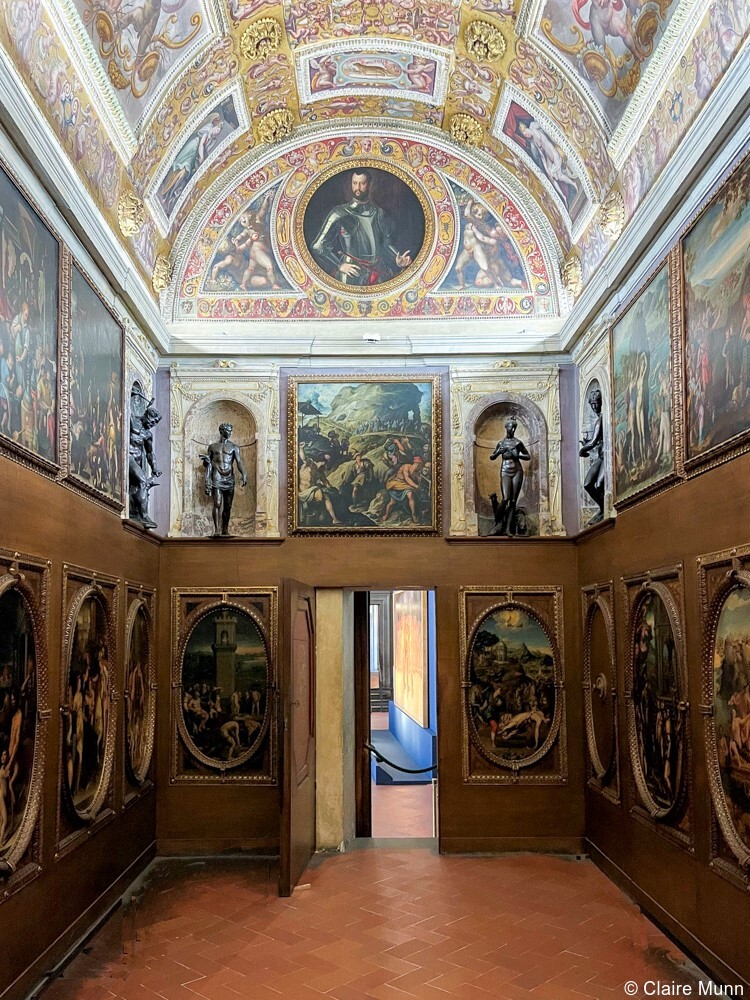 I also love visiting the shops and workshops specializing in local artisan products. Florence has a treasured, centuries-old crafts tradition and is famous for leather goods, marbleized paper, bookbinding and perfume.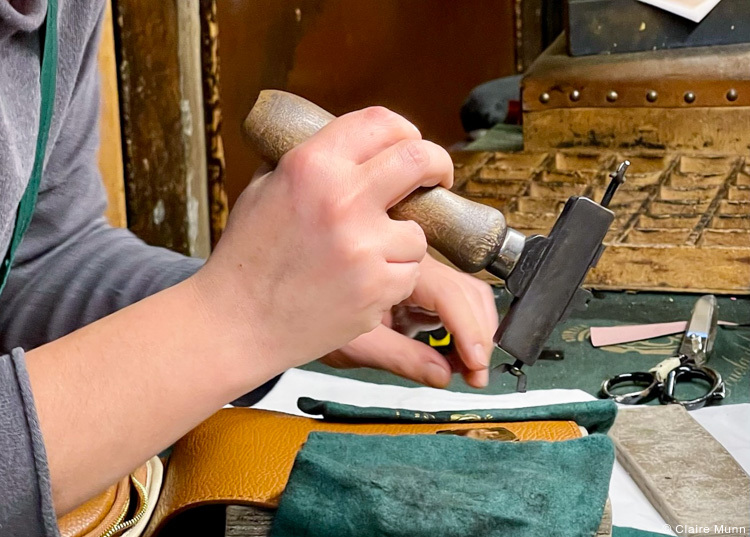 A favorite place is the Officina Profumo-Farmaceutica di Santa Maria Novella, which was established in 1221.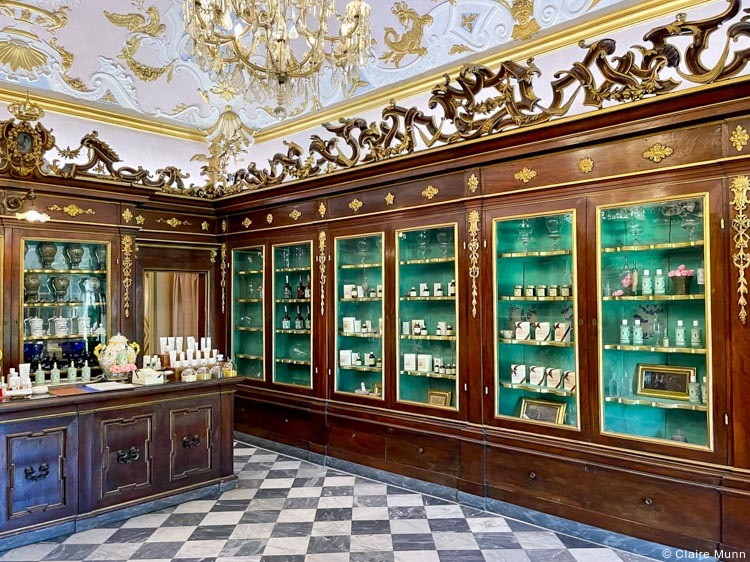 One morning, I enjoyed an exclusive, behind-the-scenes tour of the Ginori 1735 factory outside Florence. It was fascinating to see all the steps of the production process of the famous porcelain brand.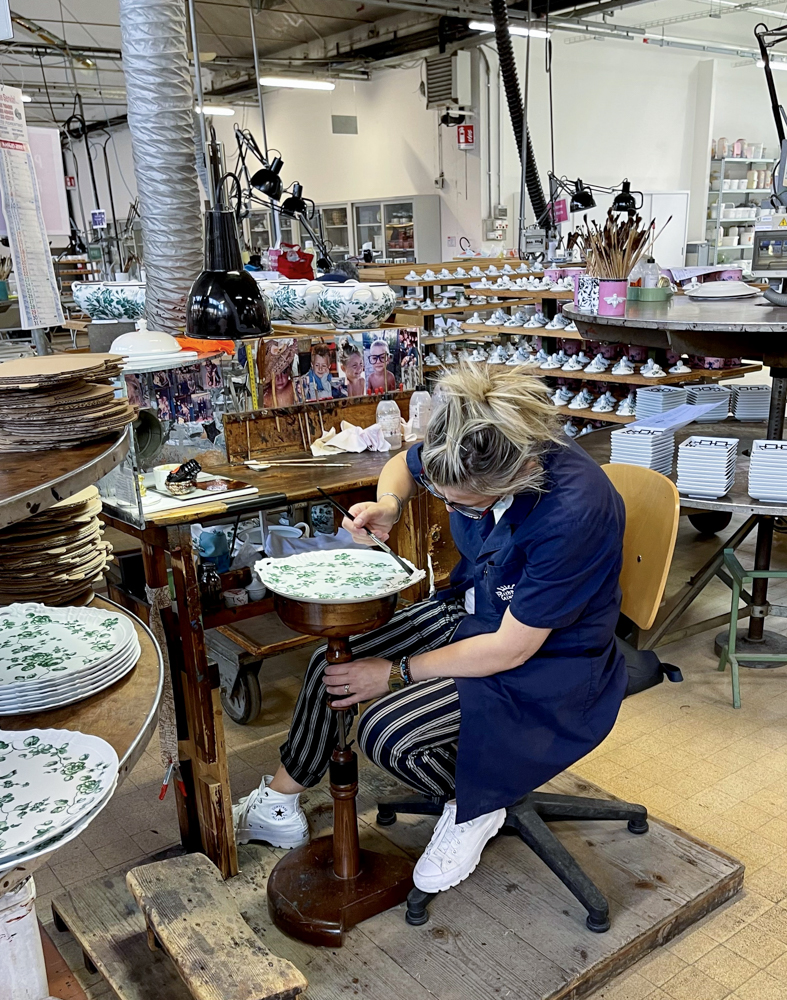 Artisans of Leisure can also arrange a personal shopping experience at the Ginori 1735 flagship in Florence, one of the most beautiful shops in the city.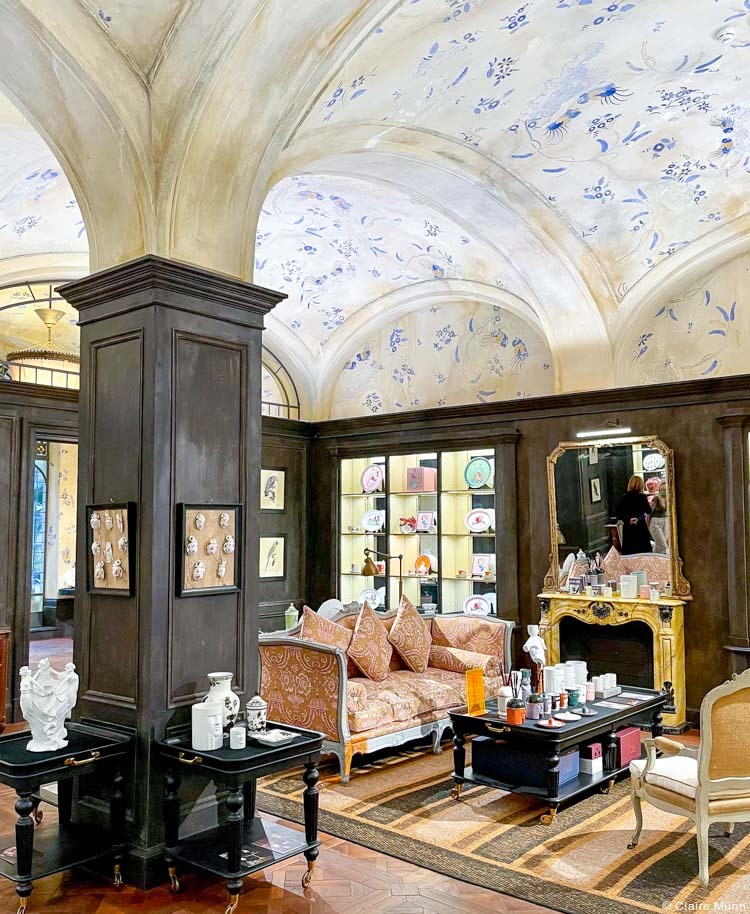 I always visit the Ferragamo flagship when I'm in Florence. Founded in Florence in the 1920s, the Ferragamo headquarters have been in the 13th-century Palazzo Spini Feroni since 1936. It houses the Ferragamo Museum, the latest collections and limited-edition creations you can only find there.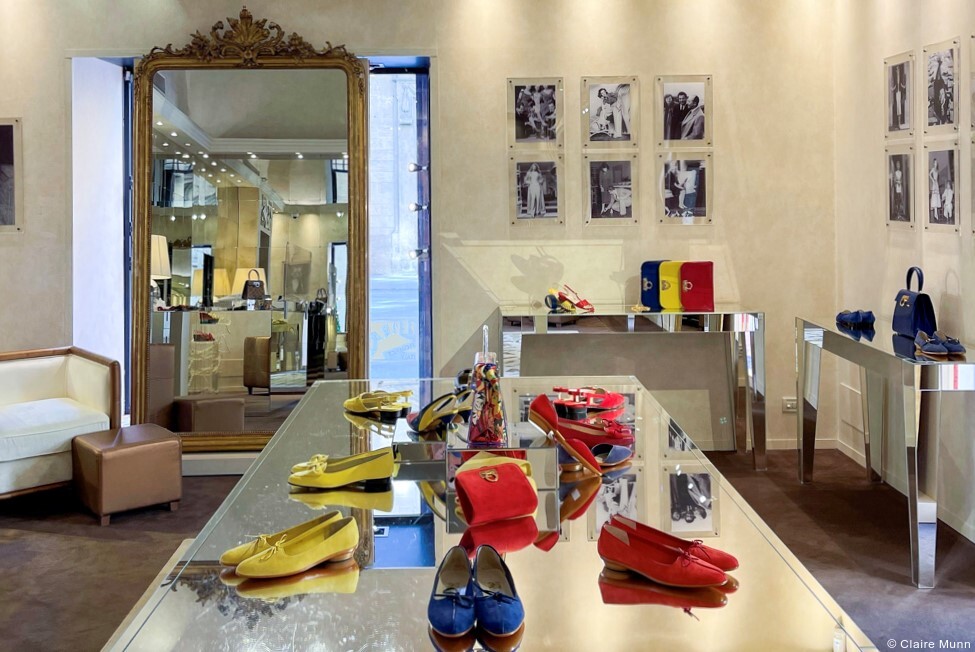 Q: Where did you stay in Florence?
A: I stayed at The Place Firenze, a luxurious and stylish hotel on Piazza Santa Maria Novella.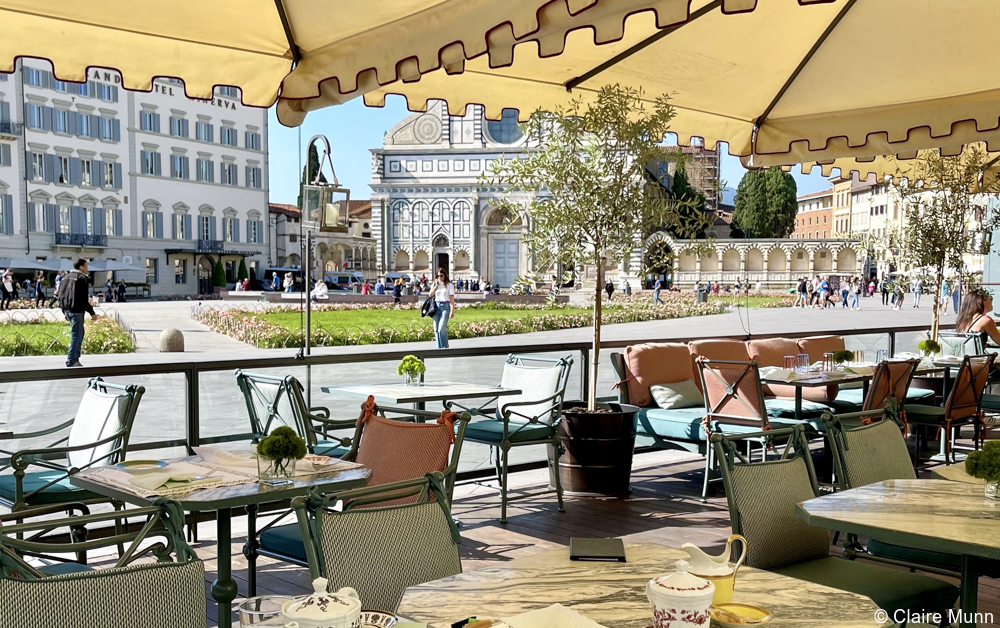 The interiors are exquisite and showcase the best of local craftsmanship, and the service and food are fantastic. They have a wonderful terrace on the piazza, a favorite with both visitors and locals.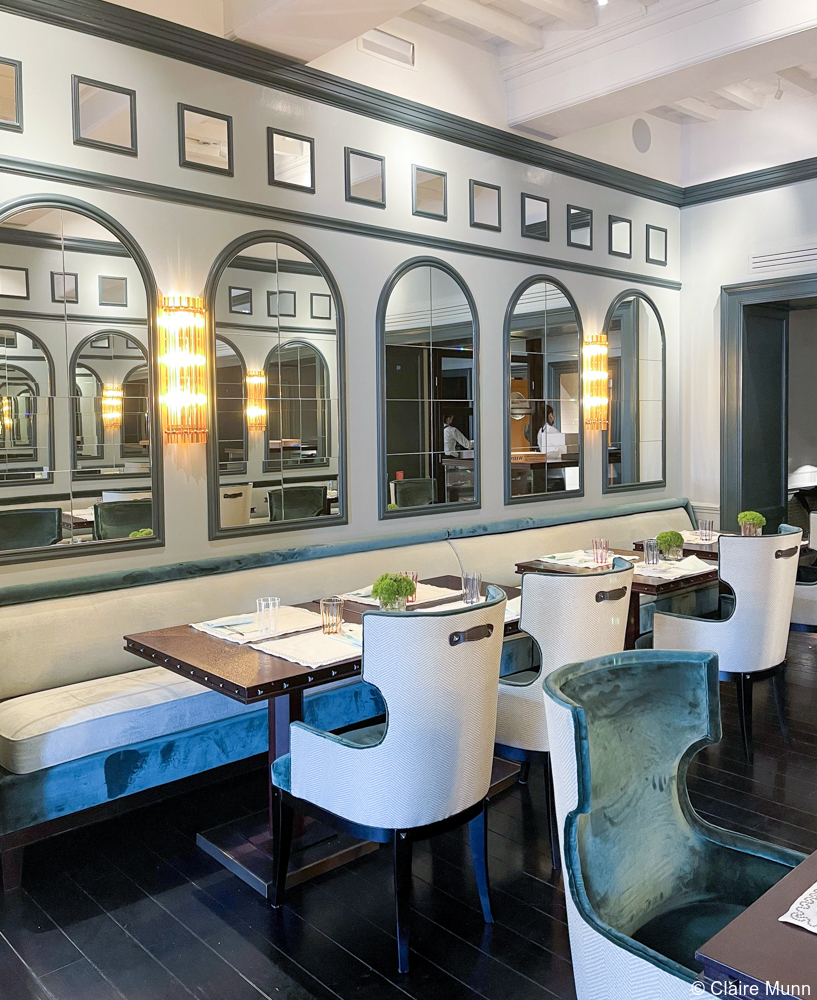 I also spent some time at the Four Seasons Hotel Firenze, a favorite hotel for Artisans of Leisure travelers. A beautifully restored 15th-century Renaissance palace-turned-luxury-hotel set in expansive private gardens, it's the perfect base for soaking up the city's spectacular art and culture. The lobby is the original palazzo courtyard with a loggia, frescoes and a reproduction of Michelangelo's Bacchus (the original is in the Bargello).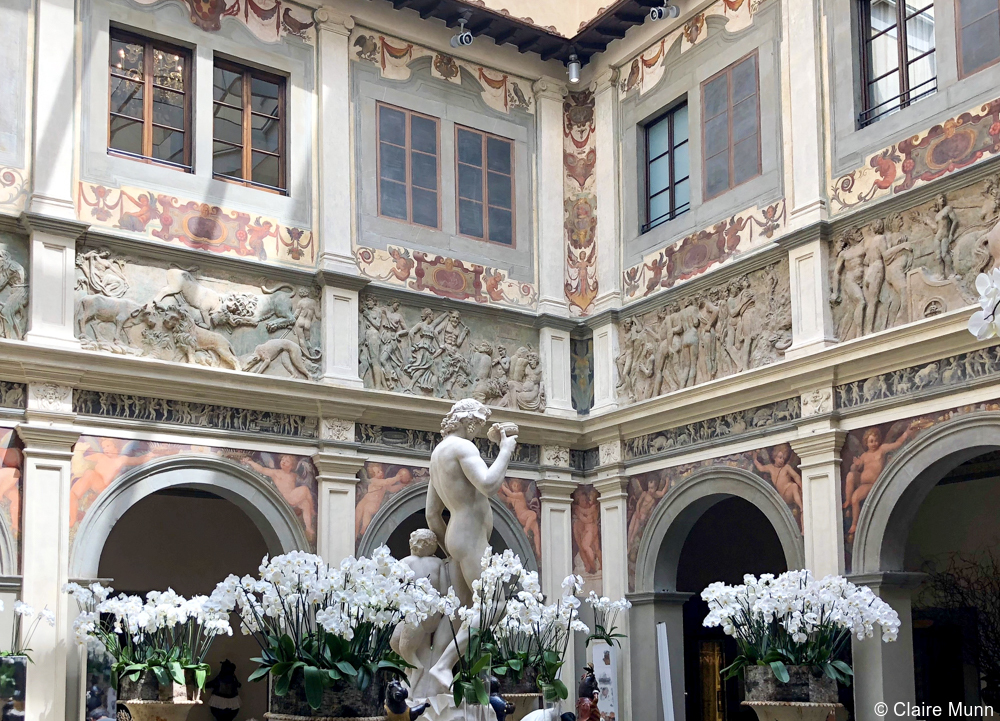 Other favorite options include Hotel Savoy, Portrait Firenze and Villa San Michele, a Belmond Hotel perched in the hills above Florence.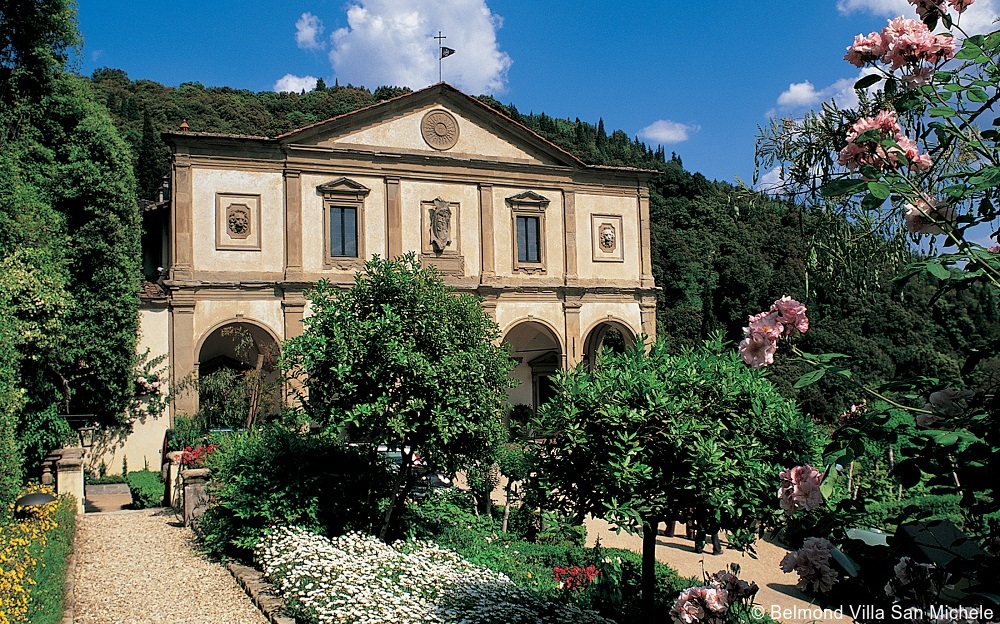 A Renaissance-era monastery-turned-luxury hotel, Villa San Michele has terraced gardens with incredible views, atmospheric rooms decorated with antiques and wonderful dining. Their restaurant, La Loggia, is one of the most romantic dining destinations in Florence.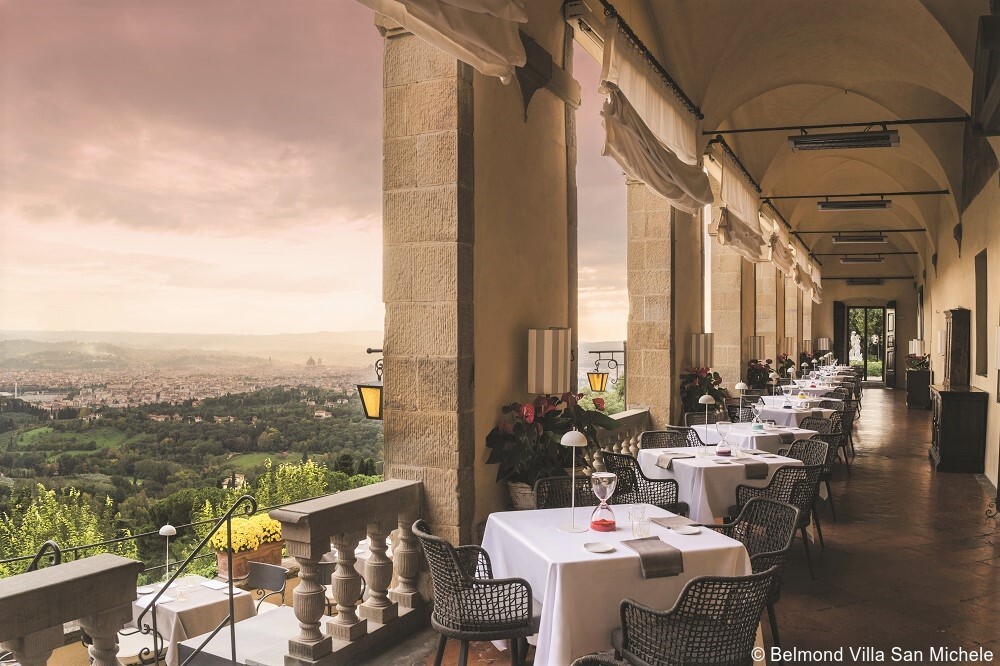 Q: Where did you go in Tuscany?
A: The Val d'Orcia. Its distinctive landscape of rolling hills, cypress trees, ancient abbeys and medieval hill towns is the Tuscany of everyone's dreams.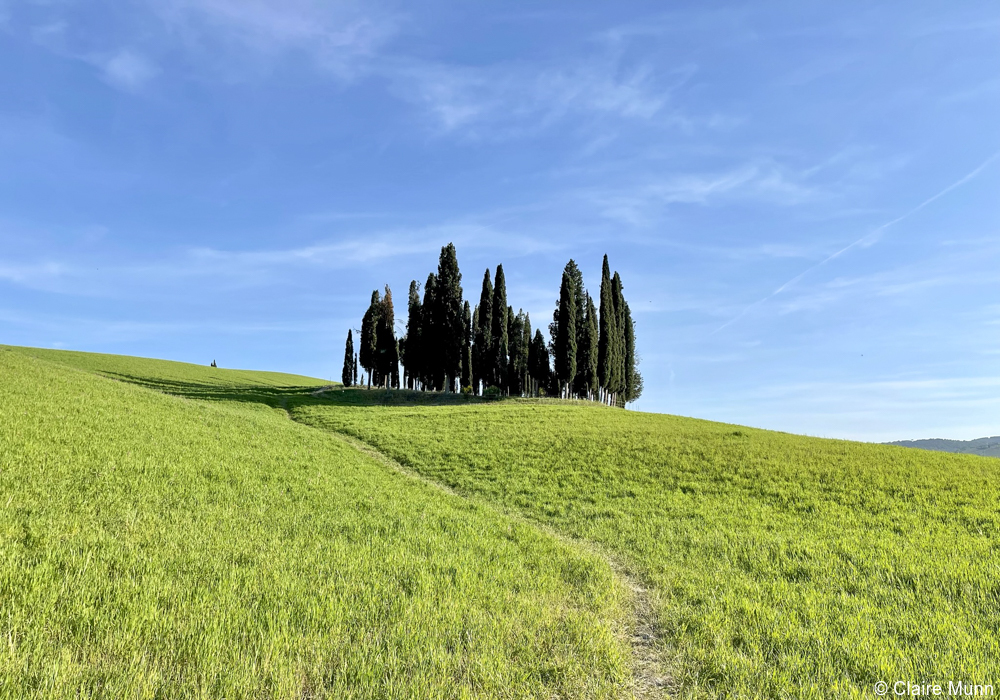 It's also a great food and wine destination, known for pecorino cheese and the famous Brunello di Montalcino and Vino Nobile di Montepulciano wines.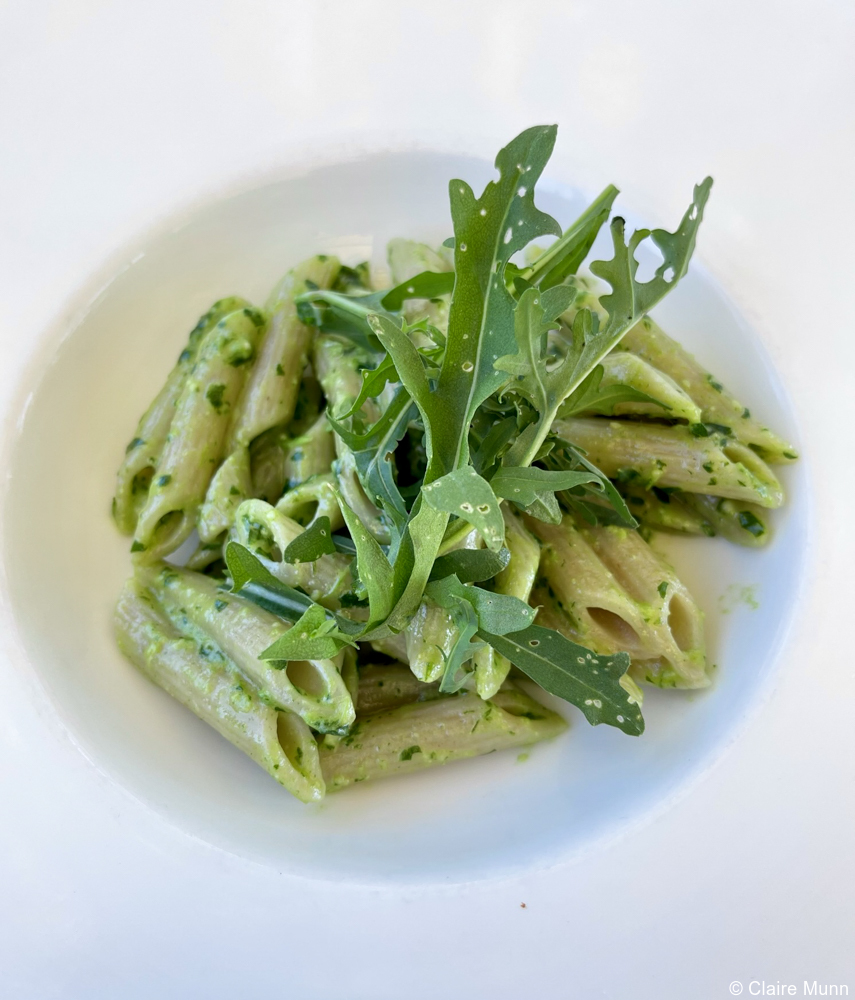 This agricultural region south of Siena was cultivated during the Renaissance to be both aesthetically pleasing and productive as farmland, and it remains essentially unchanged since. It is now protected as a UNESCO World Heritage Site, and spending time there feels like being in a Renaissance painting.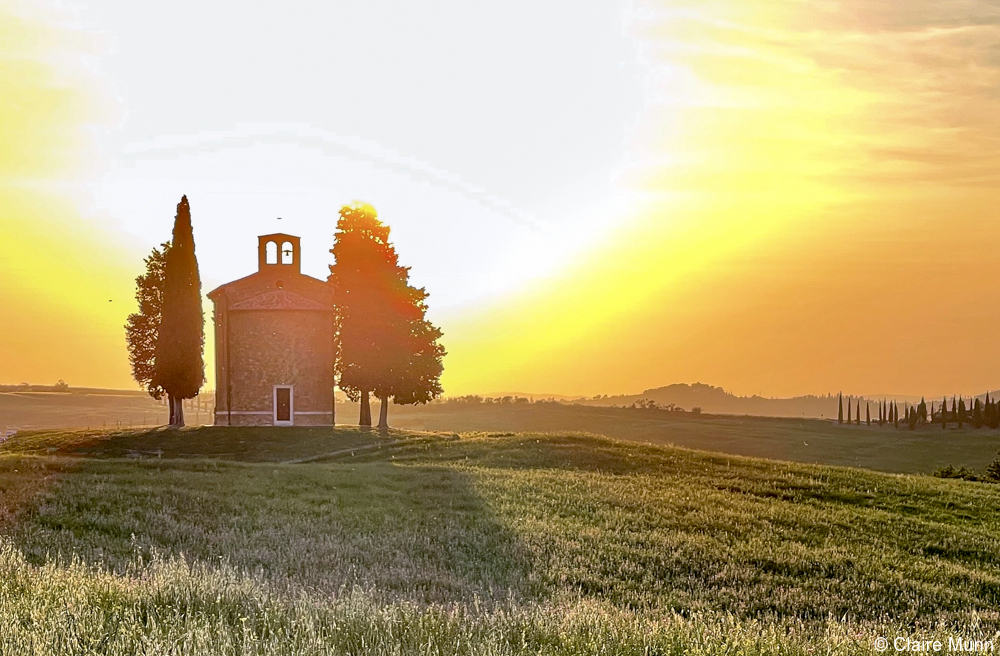 Q: What were some of your favorite food and wine experiences in Tuscany?
A: We all enjoyed learning about Brunello di Montalcino and Vino Nobile di Montepulciano at some of the top vineyards in the region. Artisans of Leisure can arrange exclusive visits and wine tastings at the best wine estates in Tuscany.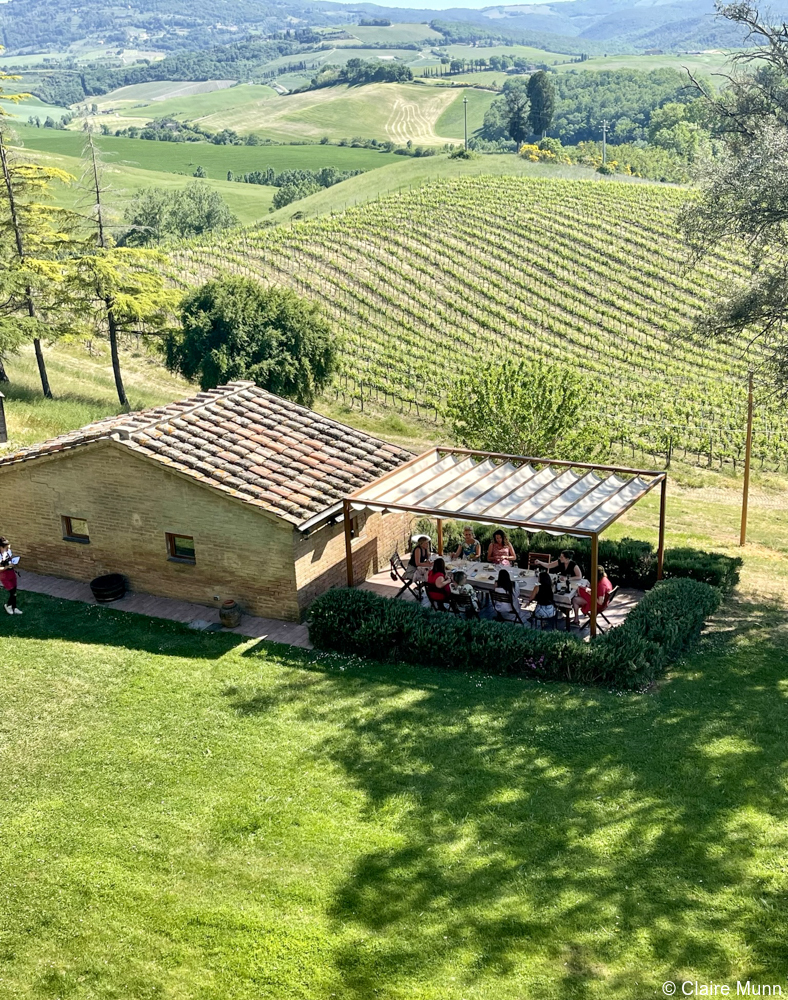 We also enjoyed meeting winery owners! For instance, Tomasso is the 24th-generation to live in his family's medieval castle. He also produces fantastic Brunello.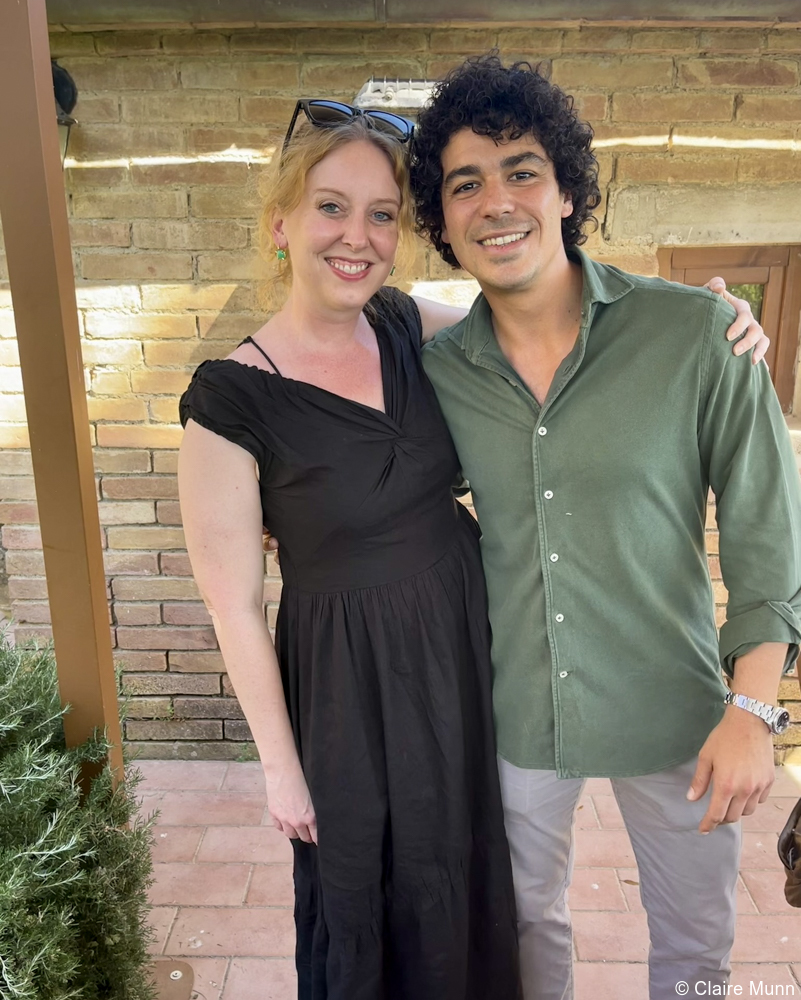 The Val d'Orcia has great dining options, and we had amazing meals at organic farms and gourmet restaurants…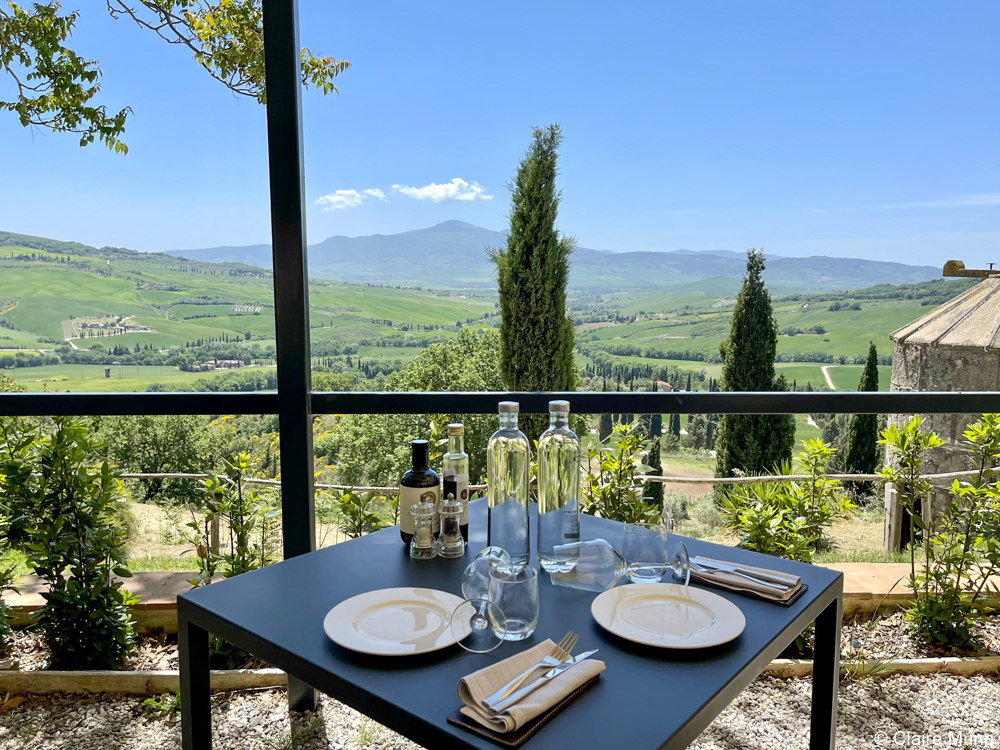 …and enjoyed pecorino cheese touring and tastings, too.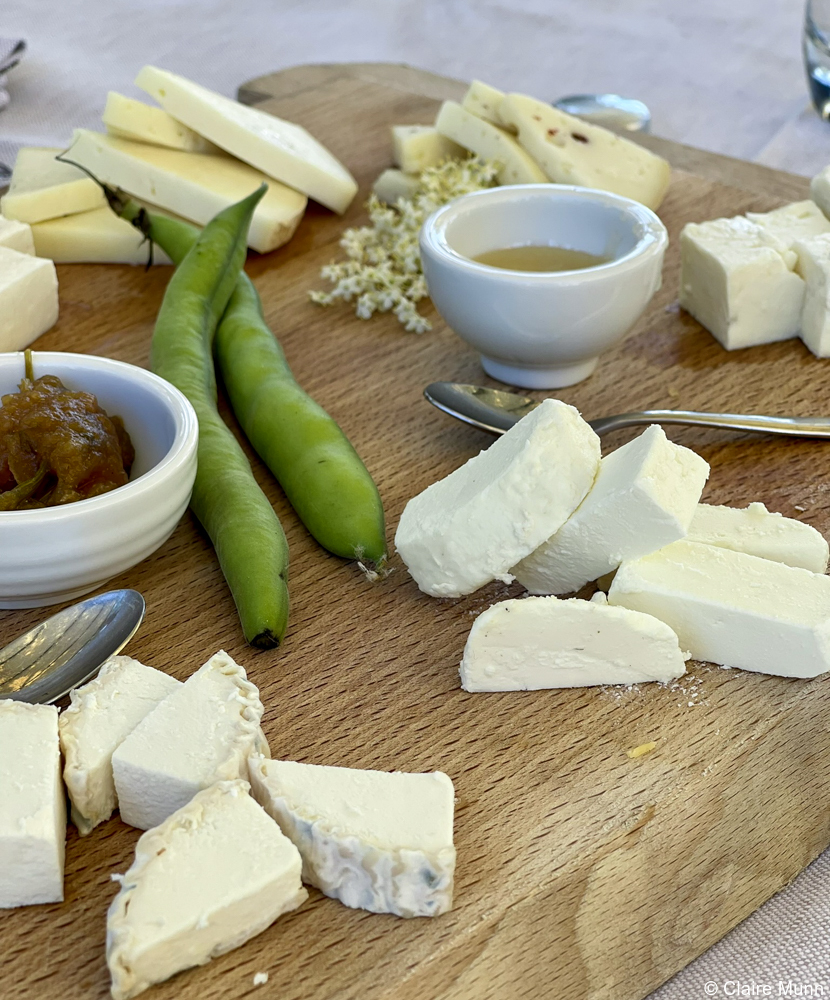 Our private cooking class one day was a highlight! I highly recommend having Artisans of Leisure arrange this during a private Italy tour.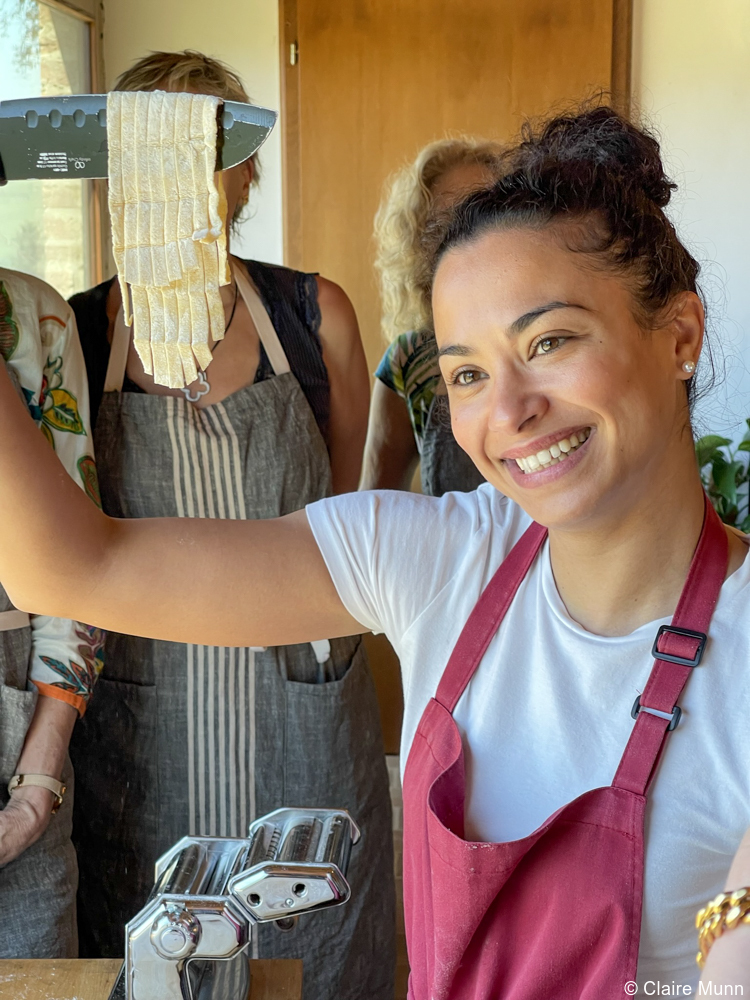 We learned how to make pasta and tiramisu from scratch and ended the experience with a fantastic lunch (if I do say so myself).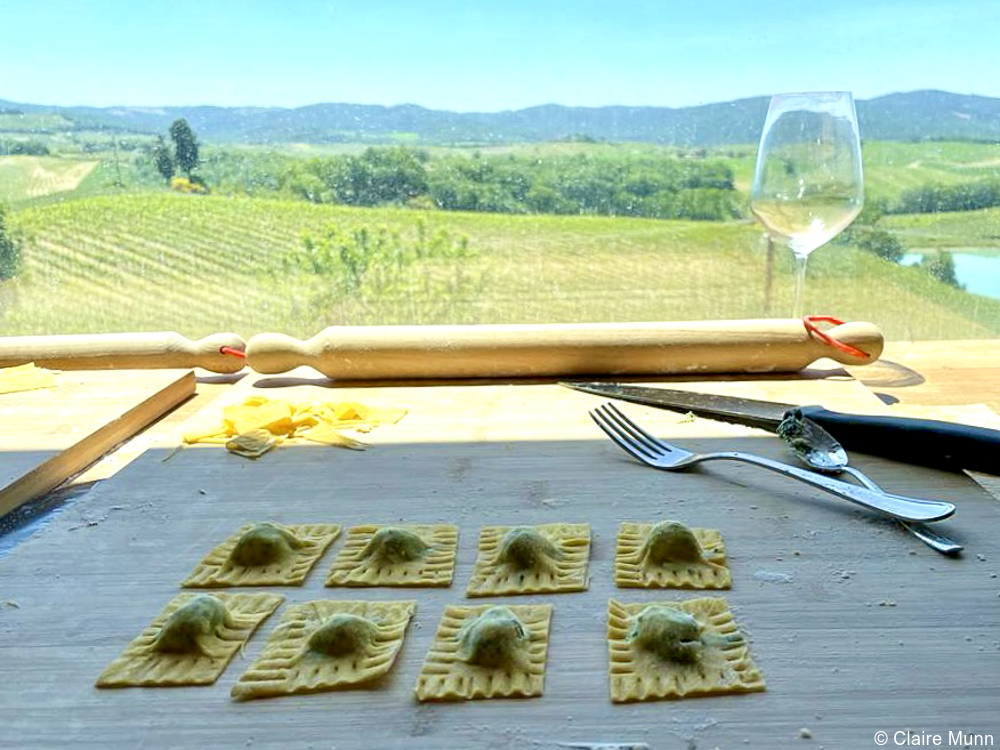 Q: What are some other must-visit highlights of the Val d'Orcia?
A: The medieval hill towns of Montepulciano, Montalcino and Pienza (my favorite).
Pienza dates to the Middle Ages but was extensively rebuilt in the 15th century to be a model of Renaissance urban planning. Considered an ideal town for its beauty, symmetry and logical layout, it influenced the development of other towns around Italy over the years.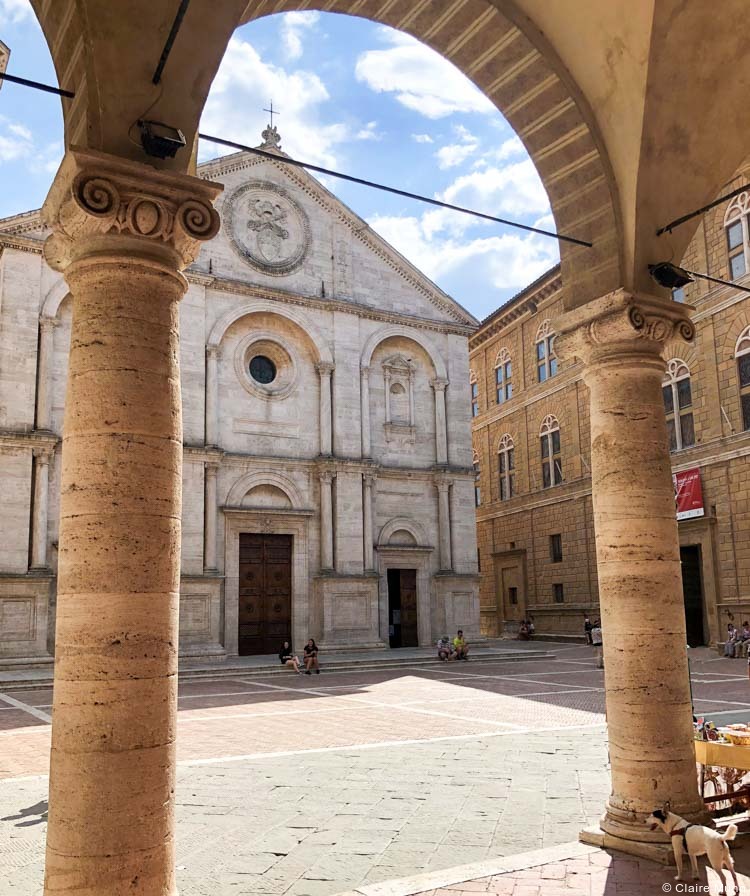 I love visiting the palaces, churches and gardens in Pienza.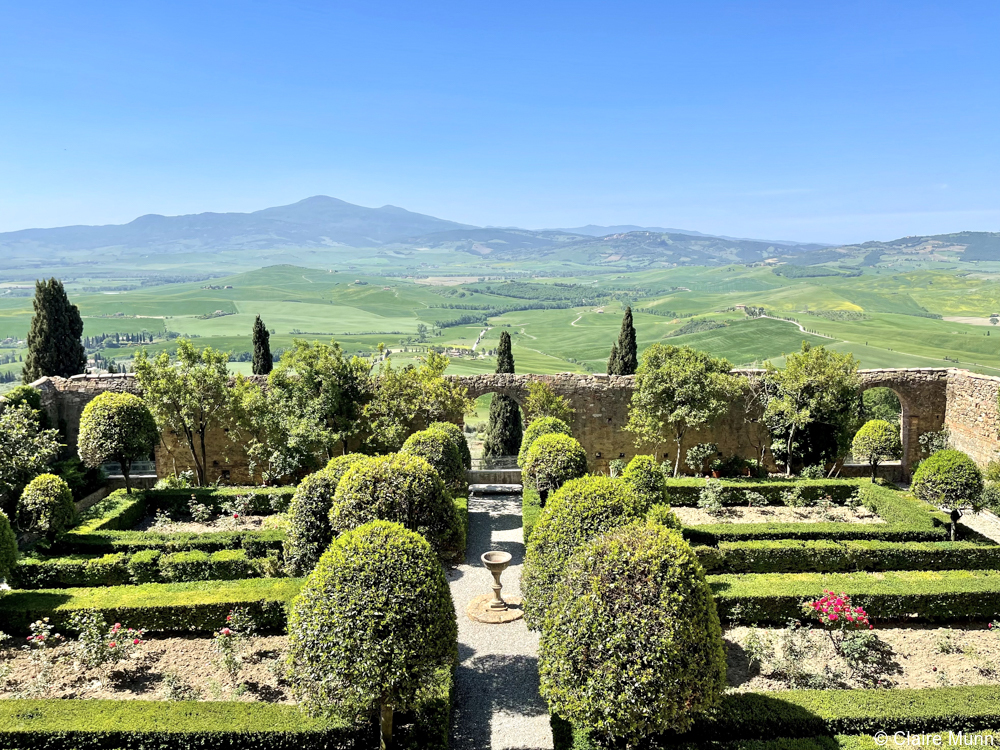 Pienza also has great upscale boutiques and shops selling local products such as pecorino cheese, ceramics and handcrafted leather goods.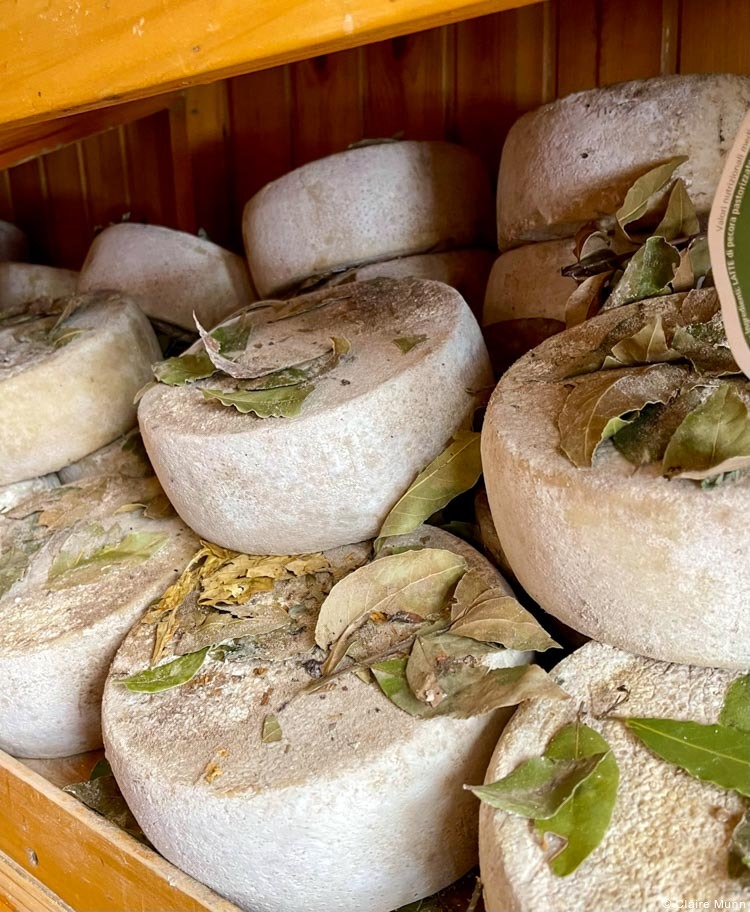 One morning, we went on a guided hike through the countryside past vineyards, ancient chapels and farmhouses.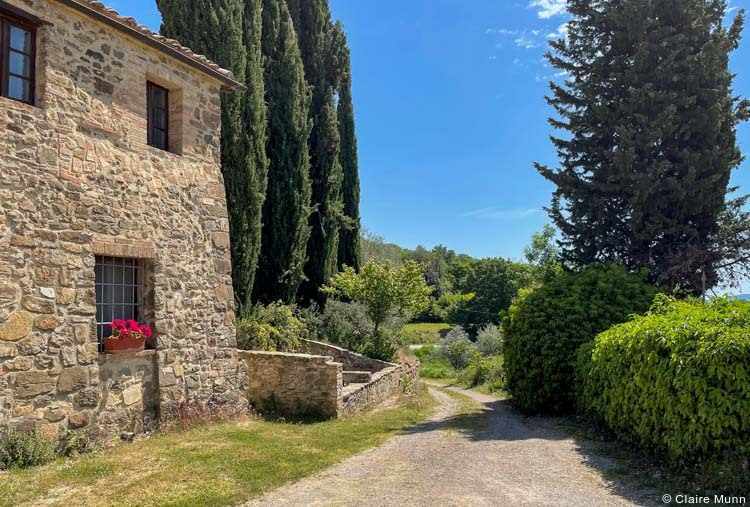 The hike ended at Abbazia di Sant' Antimo, one of the most beautiful Romanesque abbeys in Italy.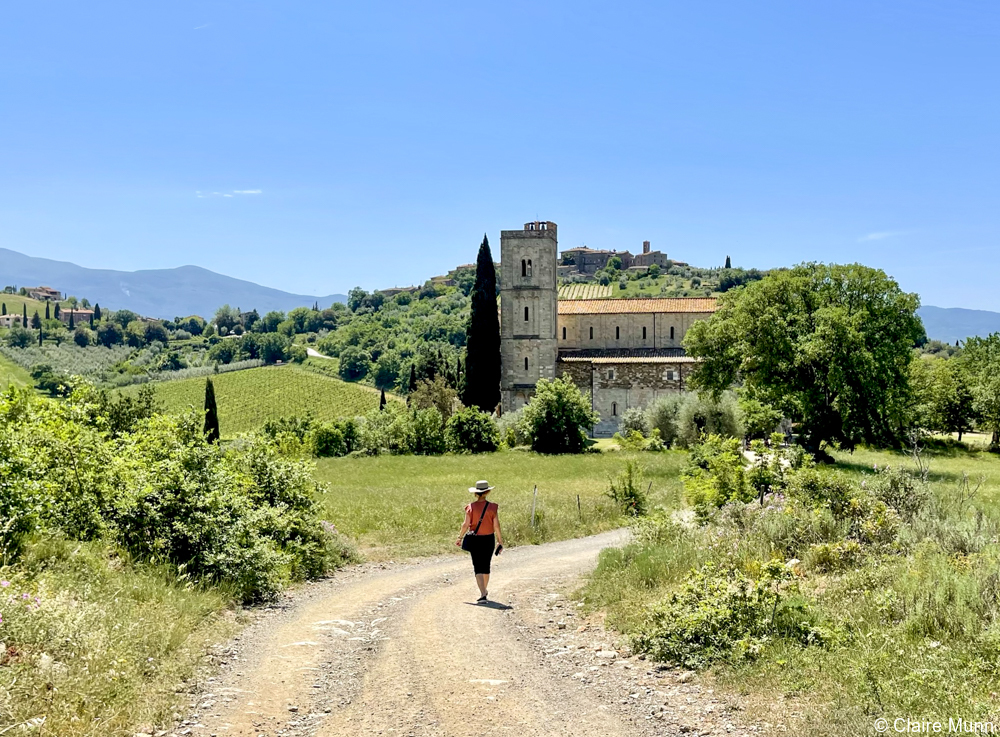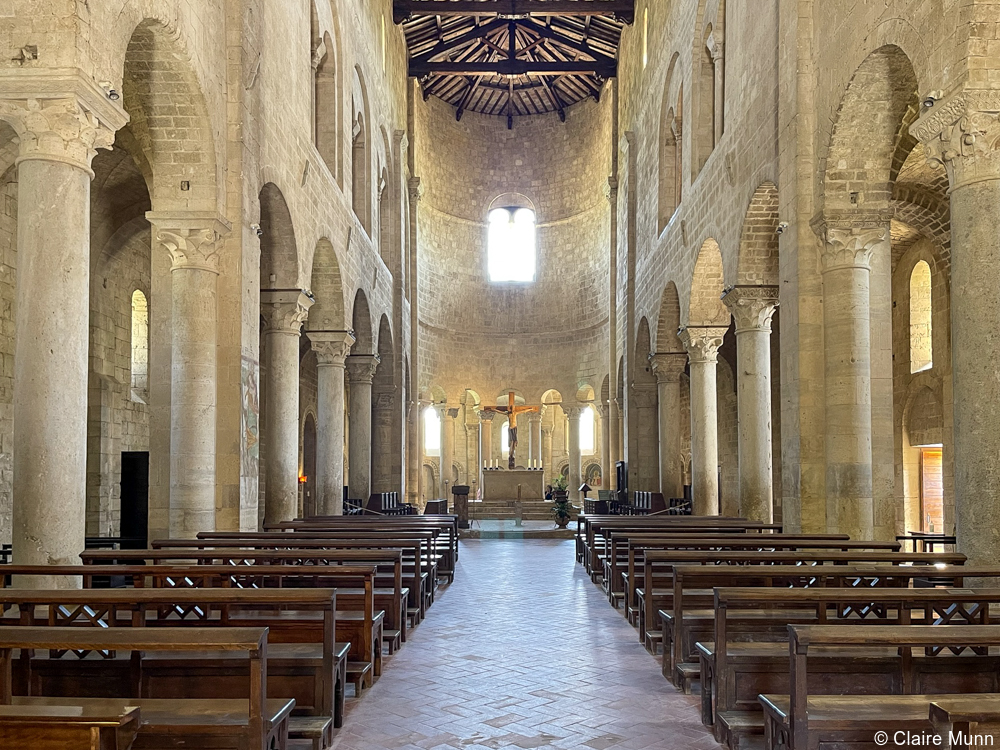 The abbey's pharmacy sells herbal remedies, honey, olive oil, liqueurs and more.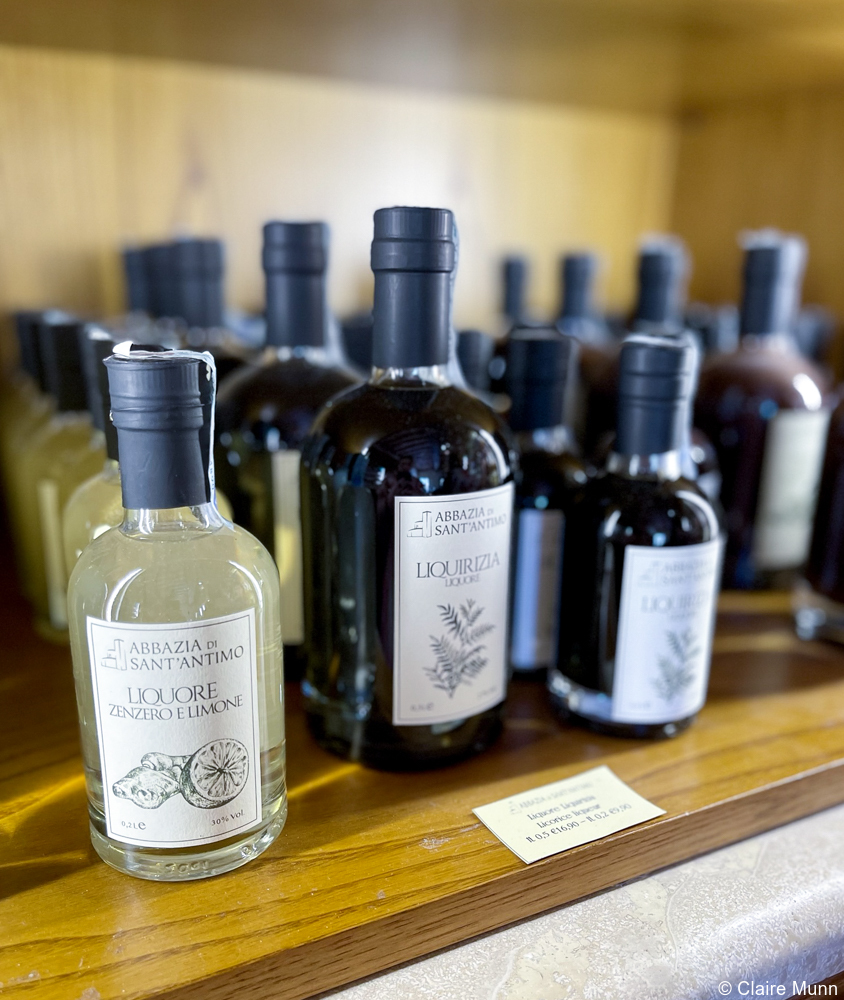 Another famous abbey in the Val d'Orcia is the 14th-century Abbazia Monte Oliveto. Concealed in a dense forest, the atmospheric complex is known for its frescoed cloister and magnificent church. One evening, we attended vespers sung in Gregorian chant by the resident Benedictine monks, which was very special. Artisans of Leisure often arranges this experience for our travelers in Tuscany.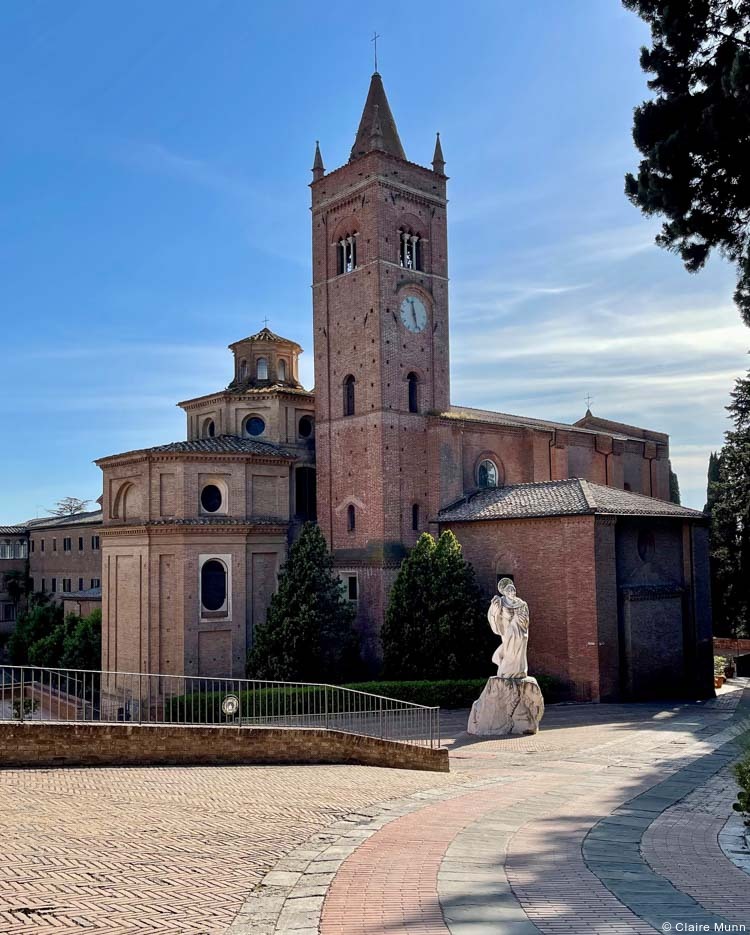 Another highlight of the region is Siena. A longtime rival of Florence, Siena is a fascinating open-air museum with a UNESCO-listed historic center full of medieval buildings. The iconic Piazza del Campo, where the legendary Palio di Siena horse race is held twice a year, is the heart of the city.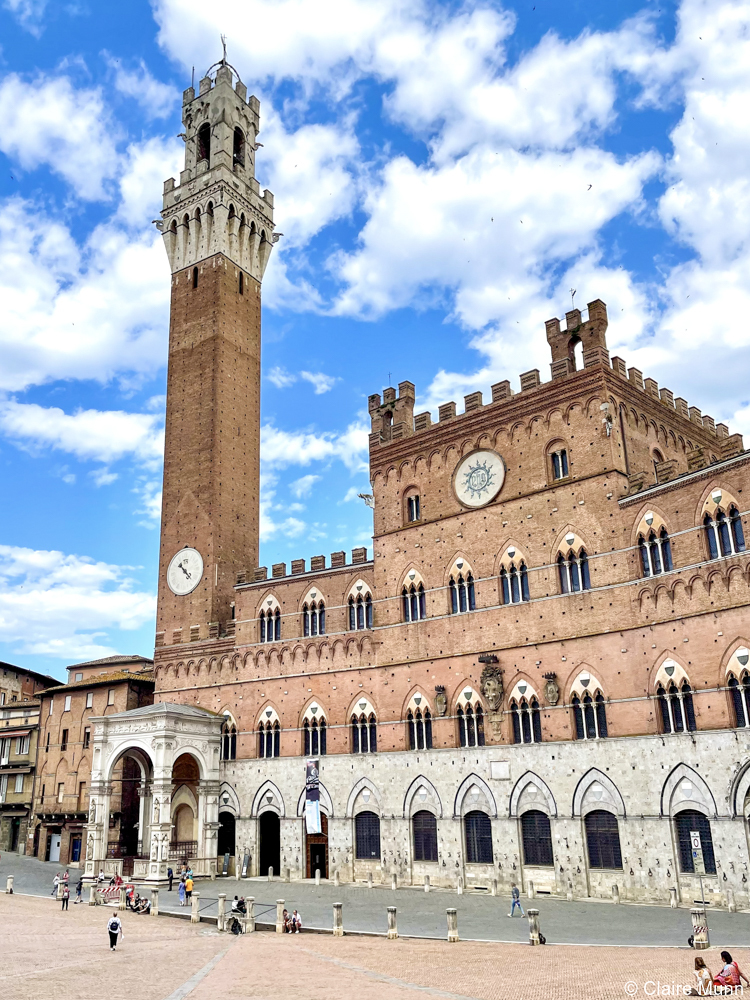 We had a private tour with a local expert guide and learned about many of Siena's ancient traditions that are still a part of daily life.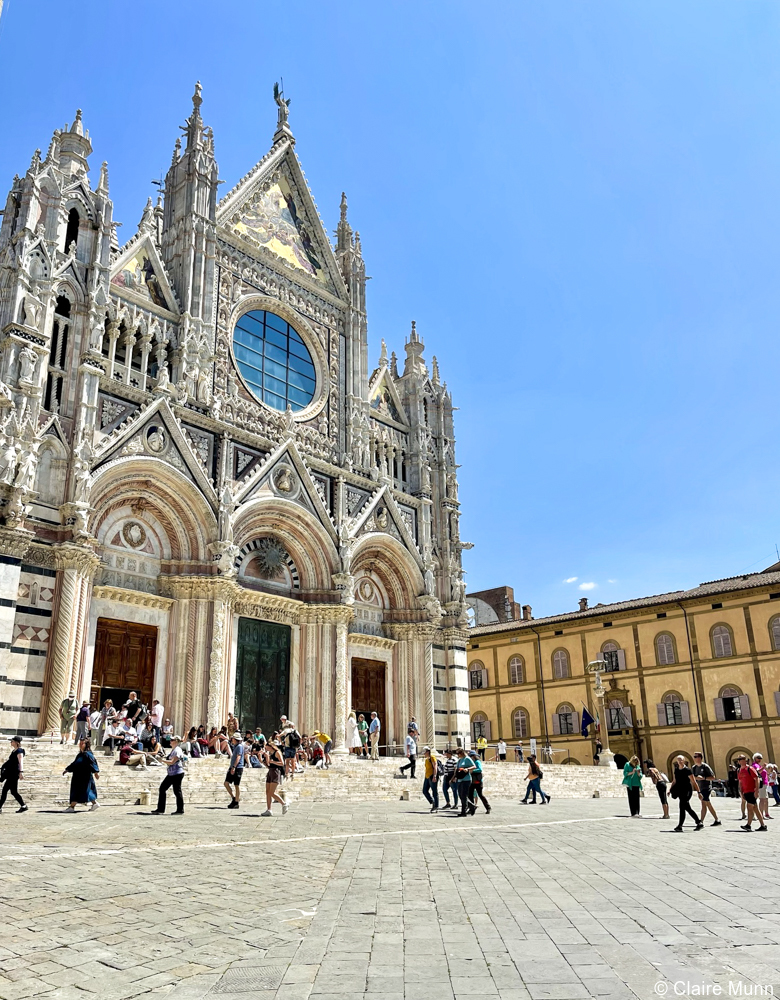 Siena's awe-inspiring Duomo is one of Italy's most impressive cathedrals. Inside, it's brimming with artwork by major Italian Renaissance artists, including Michelangelo, Donatello and Pinturicchio.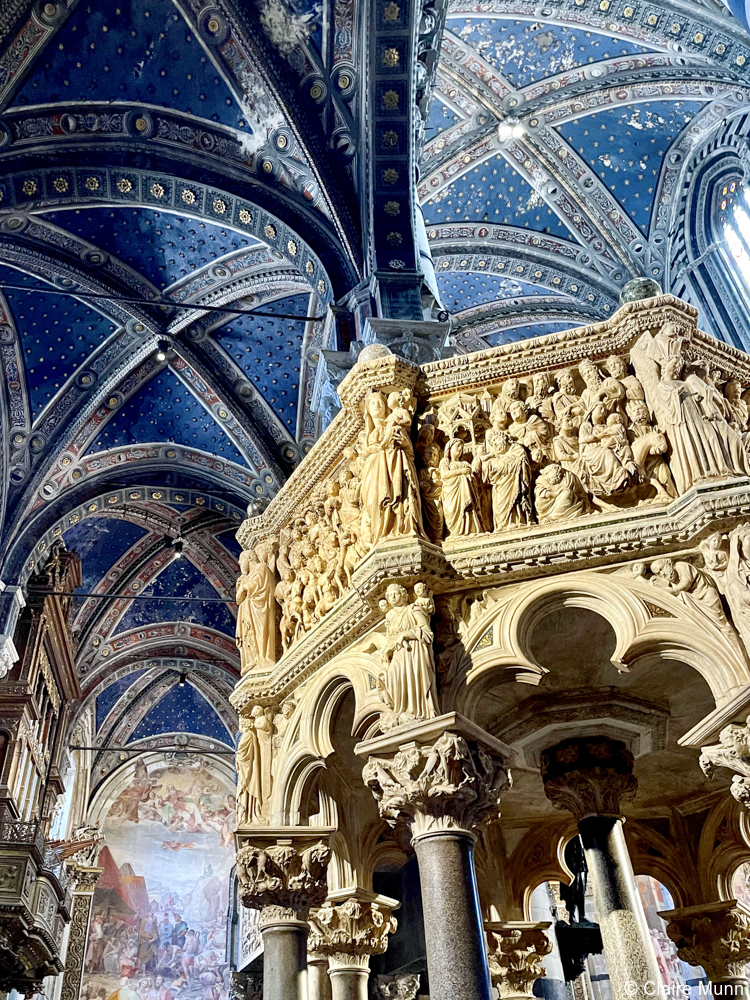 The Piccolomini Library is particularly outstanding. It's an ornate, jewel-box of a chapel with frescoes by Pinturicchio and his workshop covering the walls.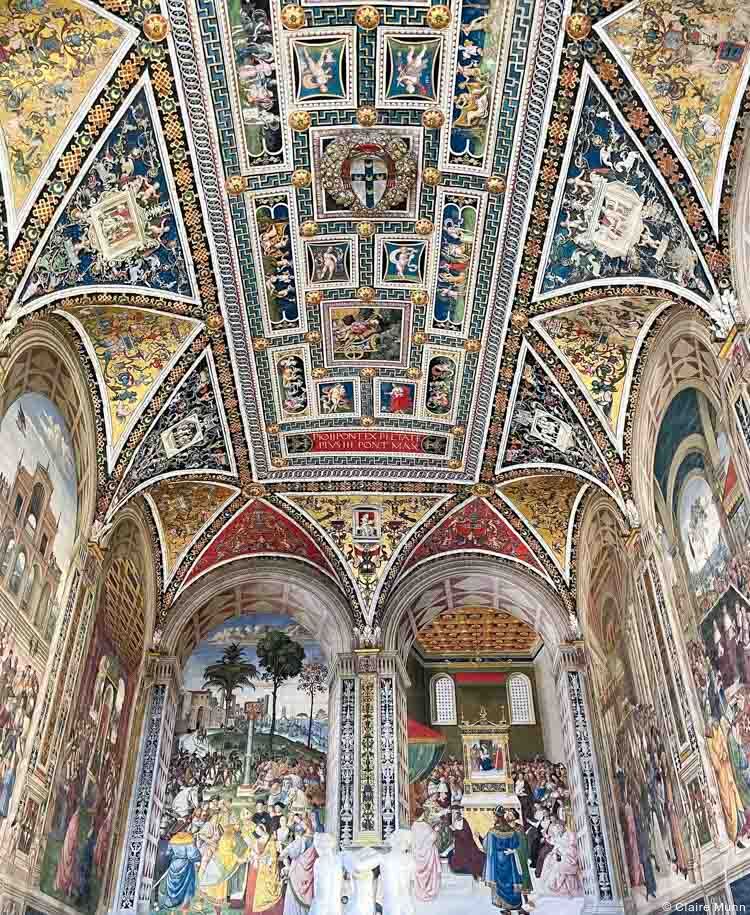 Q: What is the best place to stay in Tuscany's Val d'Orcia region?
A: Rosewood Castiglion del Bosco is a favorite of Artisans of Leisure travelers. It's a beautiful, exclusive resort on a vast estate that includes a highly regarded winery. For families and groups of friends, we arrange stays in one of the property's luxury villas.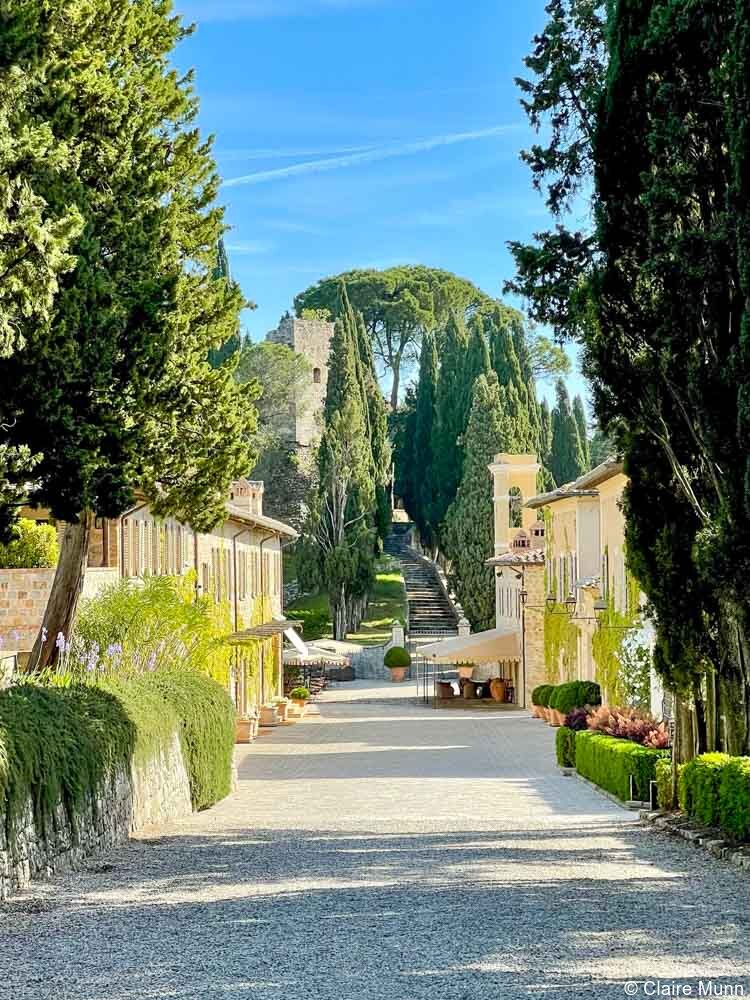 At the center of the resort are the buildings of a medieval hamlet, which now house suites, restaurants, bars, a spa and a historic chapel.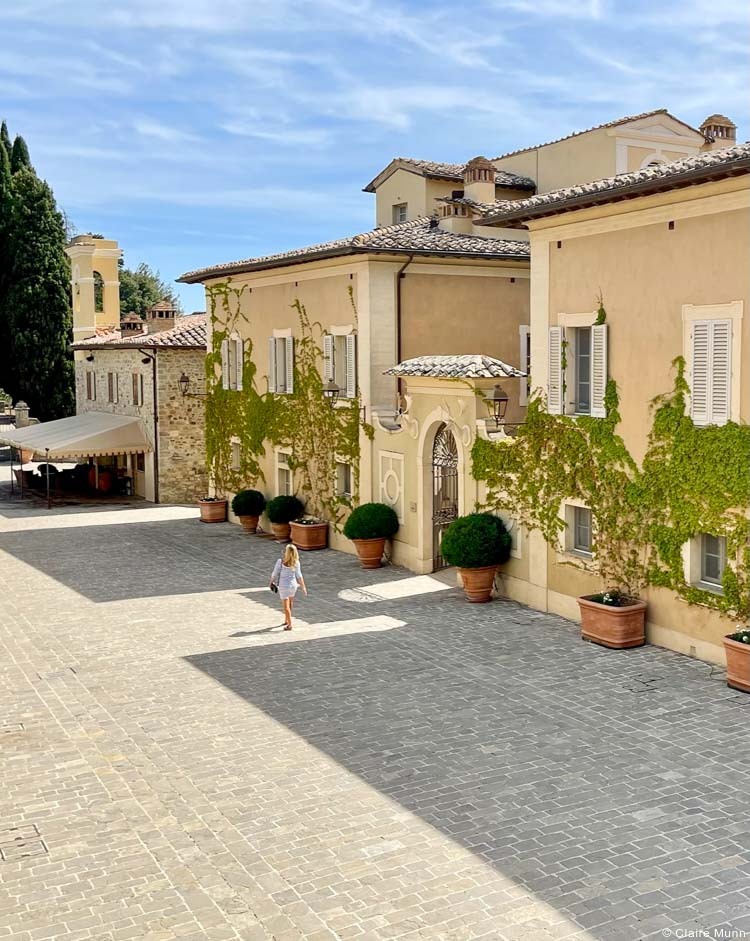 The infinity pool at Rosewood Castiglion del Bosco has sweeping views of the landscape.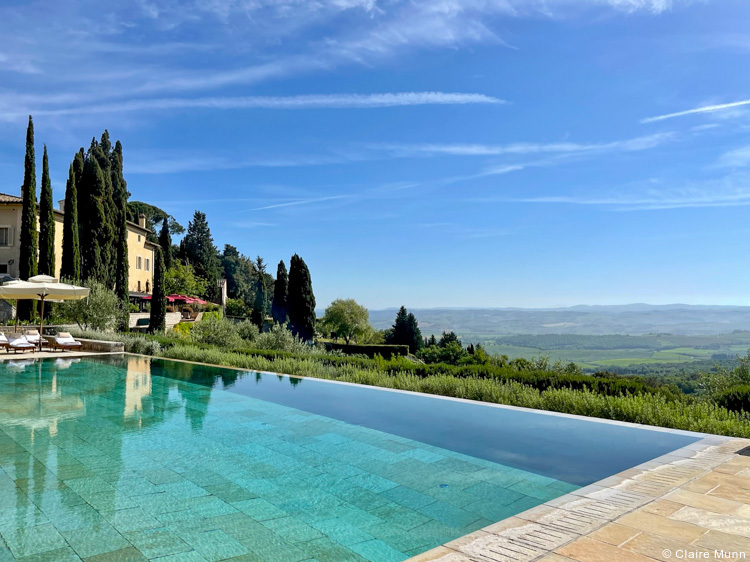 The Castiglion del Bosco winery was a founding member of the Brunello di Montalcino Consortium in 1967, which set the rigorous standards for Brunello winemaking.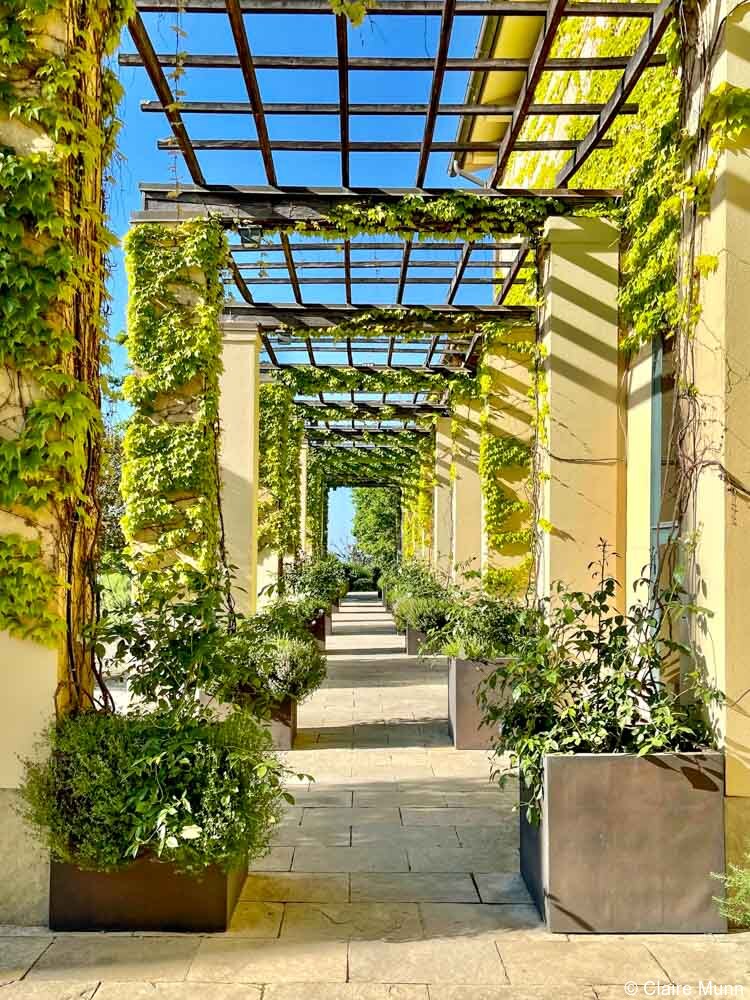 Wine tasting here is a highlight, and it's impossible to leave without a case of their well-known, single-vineyard Brunello: Campo del Drago.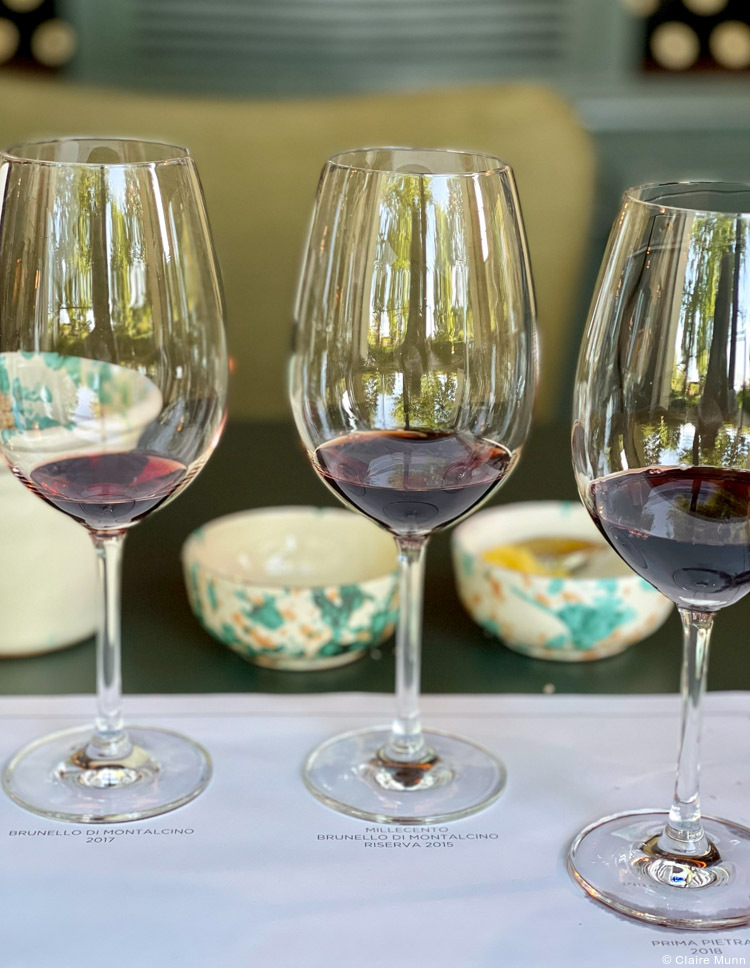 Q: Where did you stay in Rome?
A: Hotel de la Ville, a Rocco Forte property at the top of the Spanish Steps. It's vibrant, stylish and has a fantastic roof terrace with panoramic views of the city.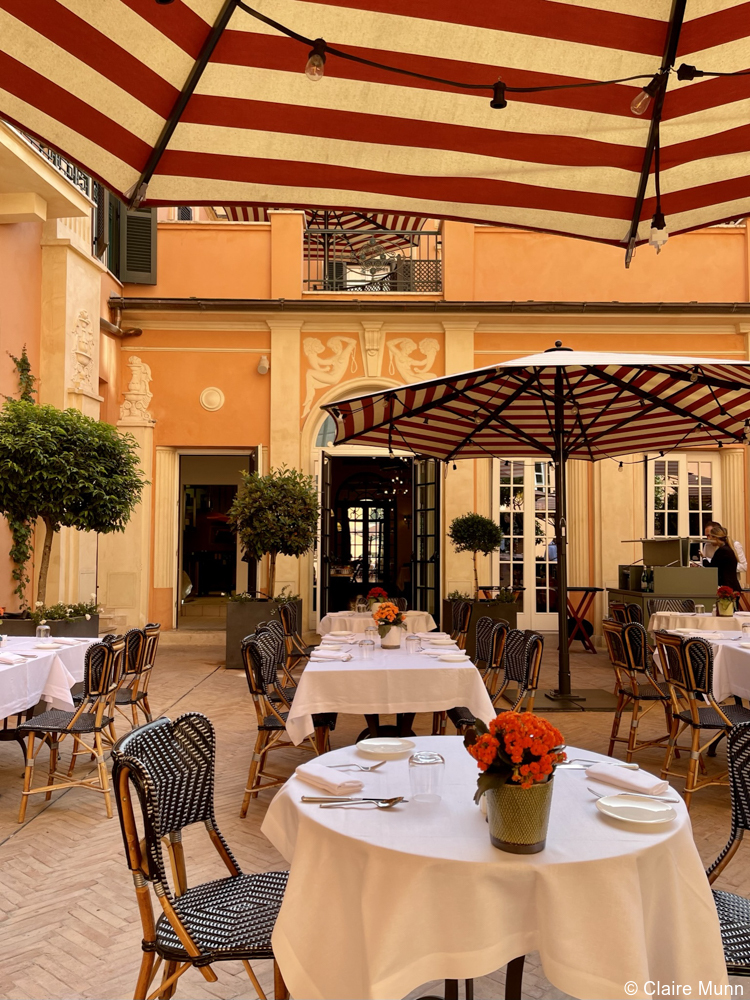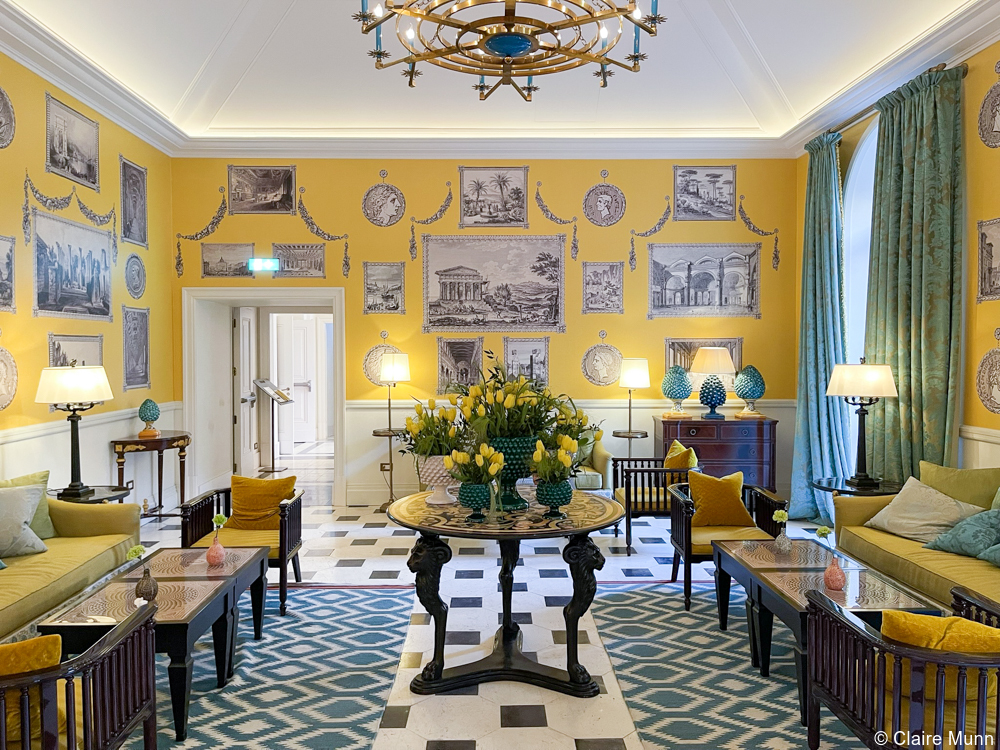 Their sister property, the elegant Hotel de Russie, is a favorite of Artisans of Leisure travelers.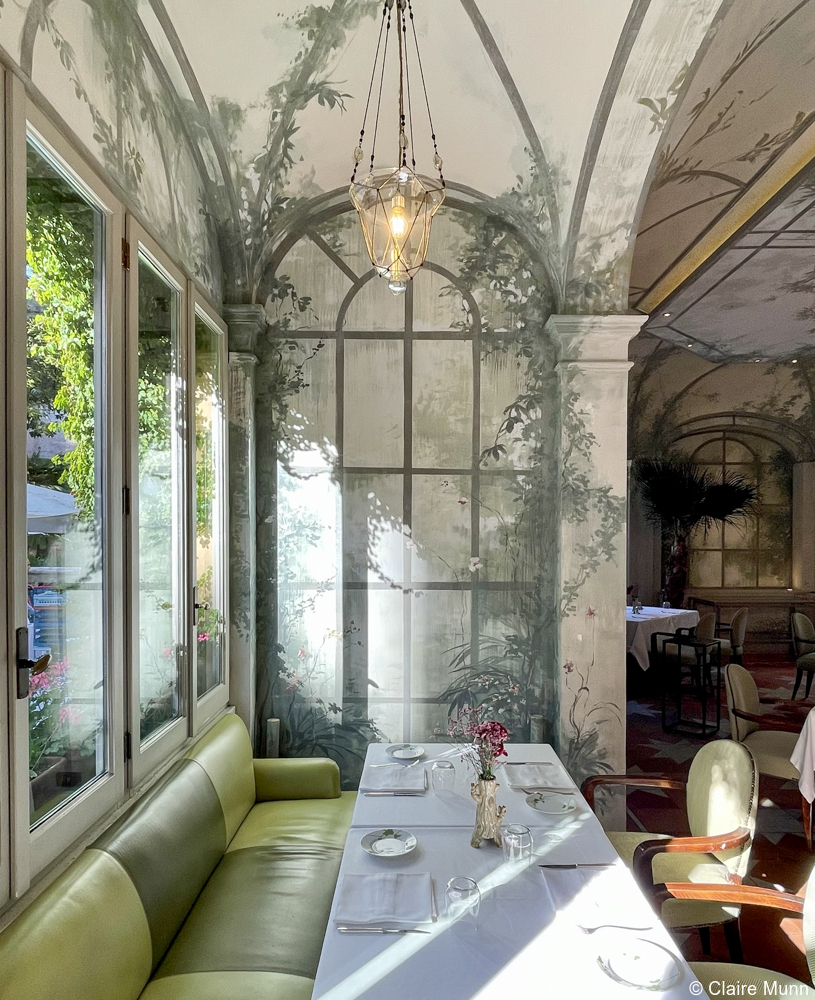 Having dinner alfresco in the Jardin de Russie restaurant with the scent of jasmine and the sound of fountains was one of my favorite dining experiences in Rome.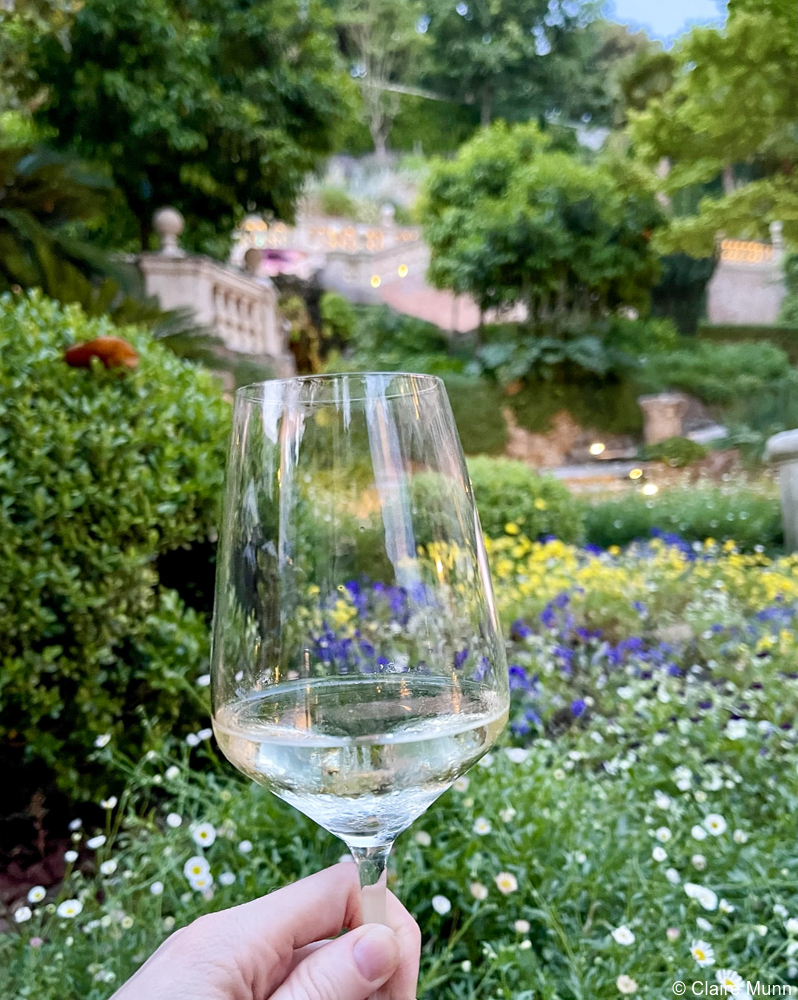 Q: What are private touring highlights of a weekend in Rome?
 A: The grandeur and history of Rome are always awe-inspiring.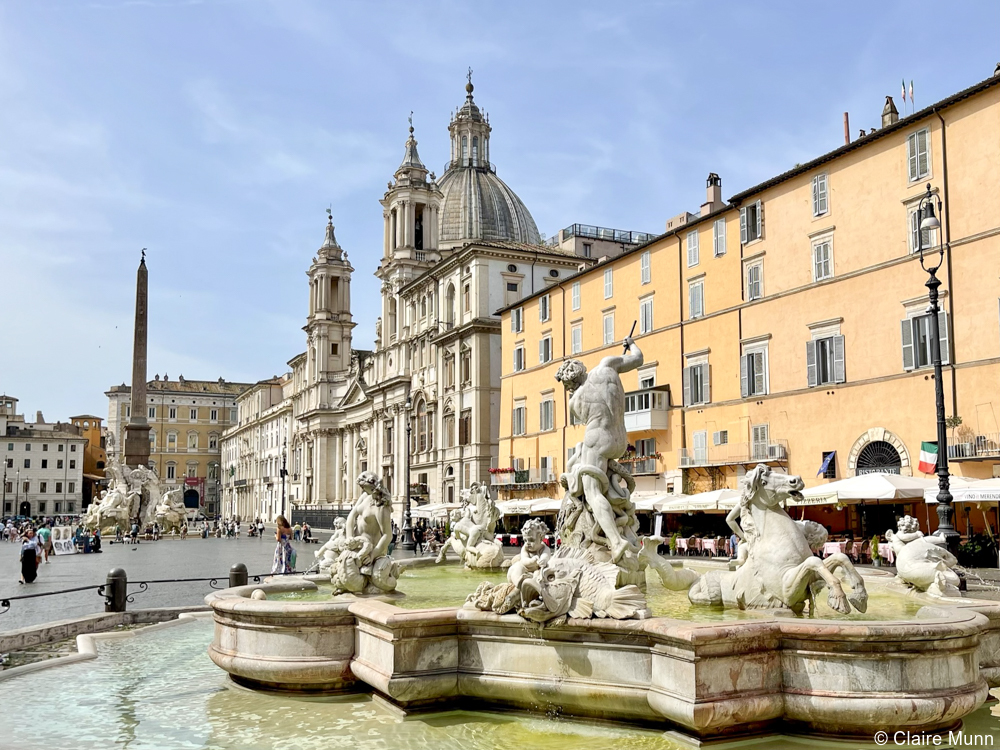 I really enjoyed revisiting iconic sites like the Vatican Museums and the Sistine Chapel, the Trevi Fountain and the Spanish Steps with a local expert guide.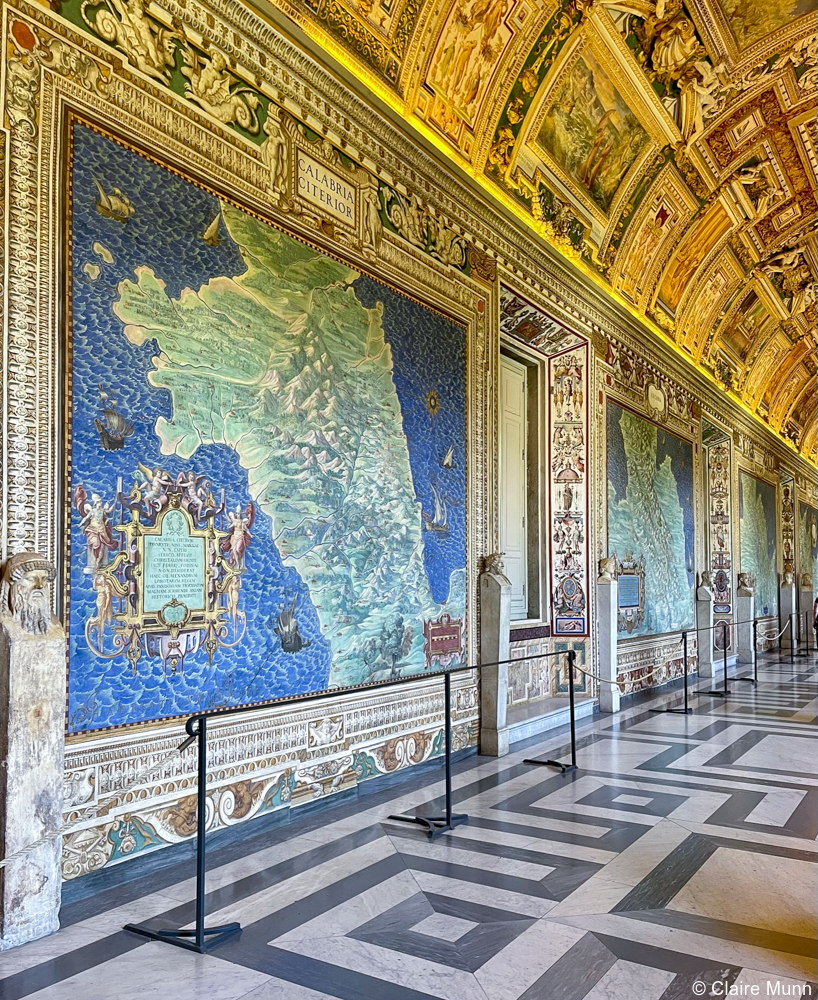 Even if you have been before, you leave with a new appreciation for the place and its history.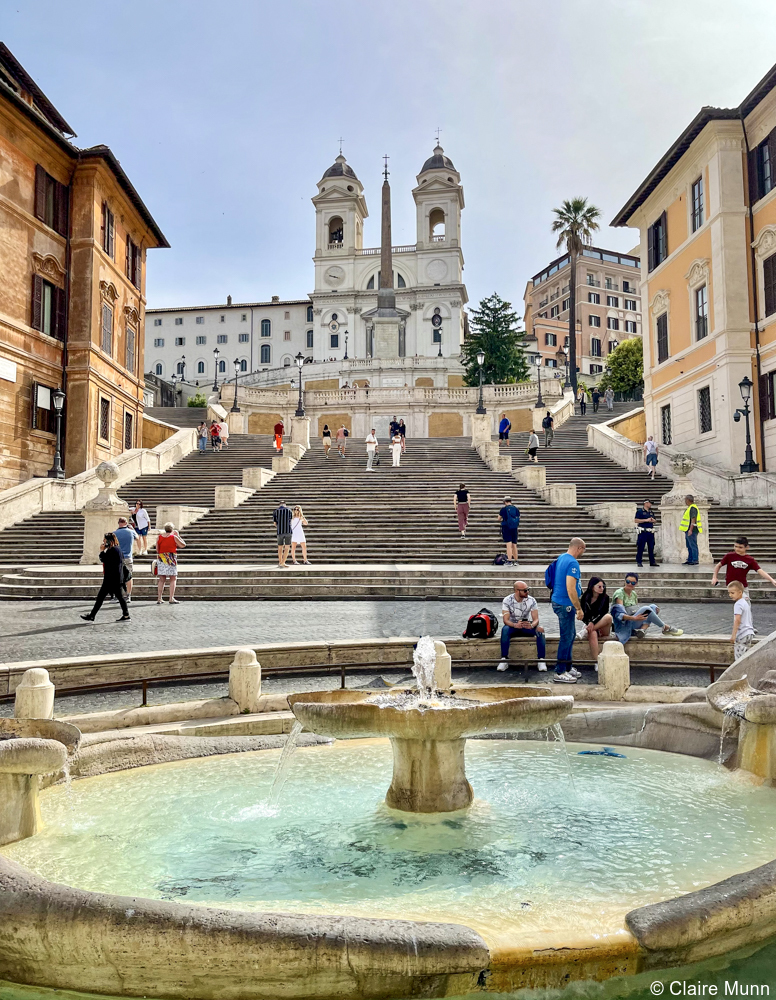 One afternoon, we took a private tour of the Colosseum with an archaeologist guide. We all enjoyed visiting the Colosseum with her so much, we stayed for three hours and skipped other sites we were scheduled to visit that afternoon (another benefit of a private tour—your guide will adapt the itinerary on the go!).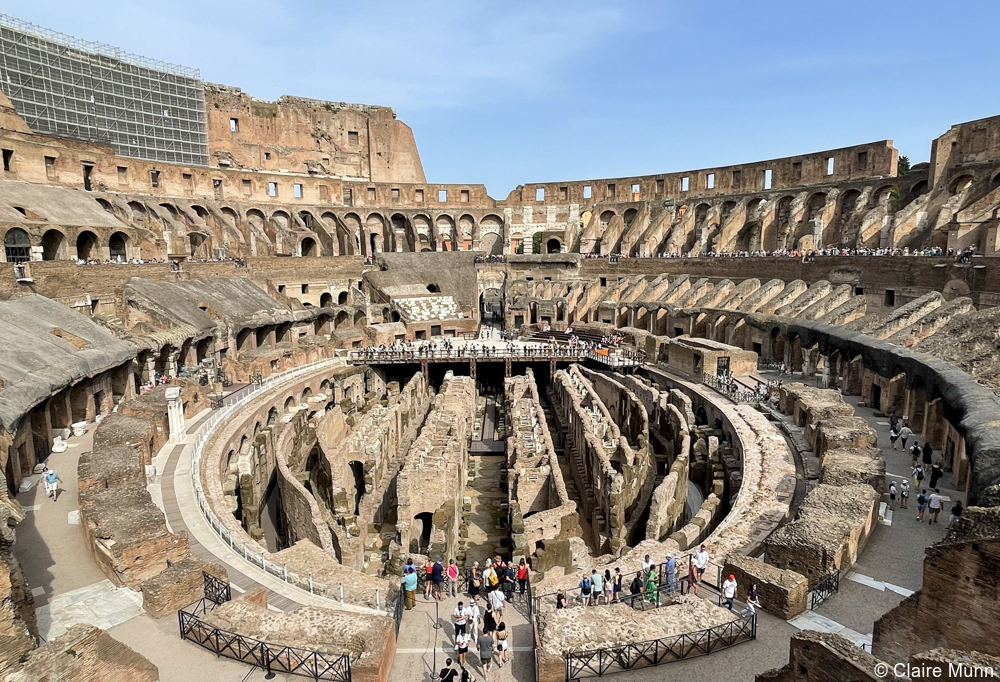 I have been to the Colosseum before, but I hadn't seen some parts such as the exhibition of artifacts found during excavations, including graffiti from the original bleachers.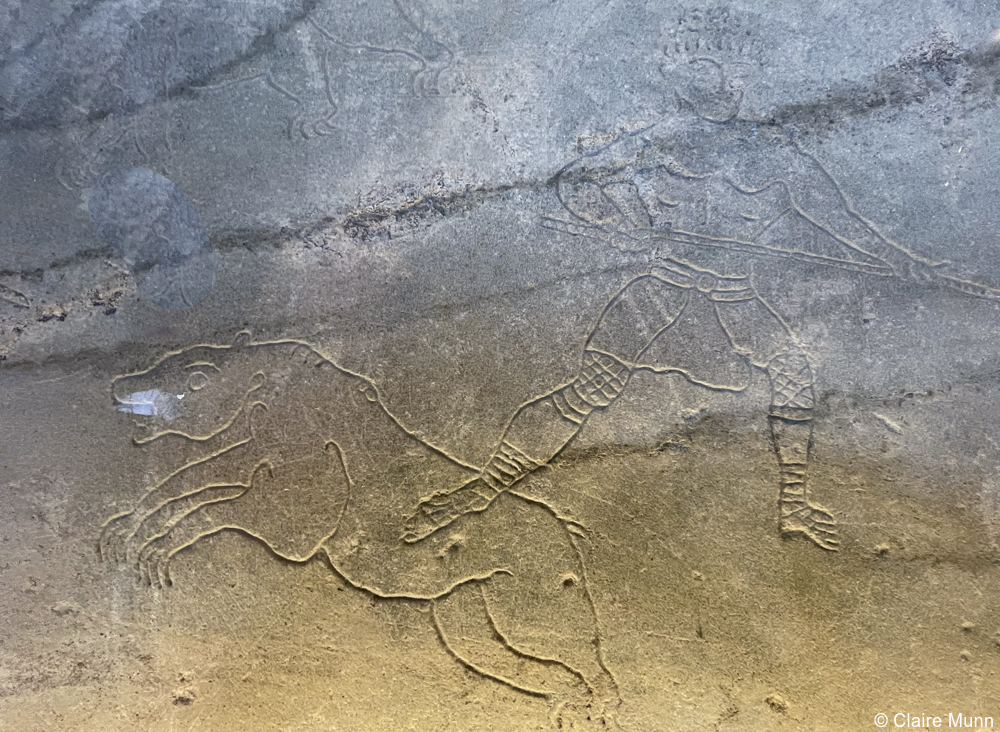 Just down the road from the Colosseum and past the ruins of the gladiator barracks is the 12th-century Basilica San Clemente.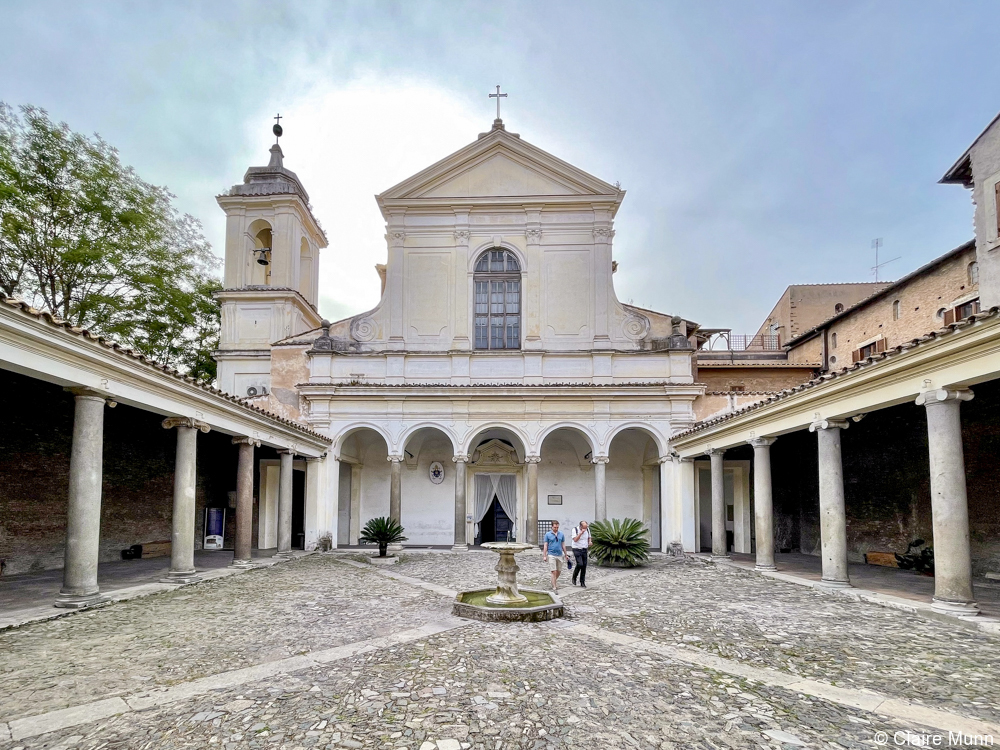 It's built on top of a fourth-century church, built on top of a second-century pagan temple and a first-century house and mint. It's spine-tingling to descend through all the layers of history that have been excavated.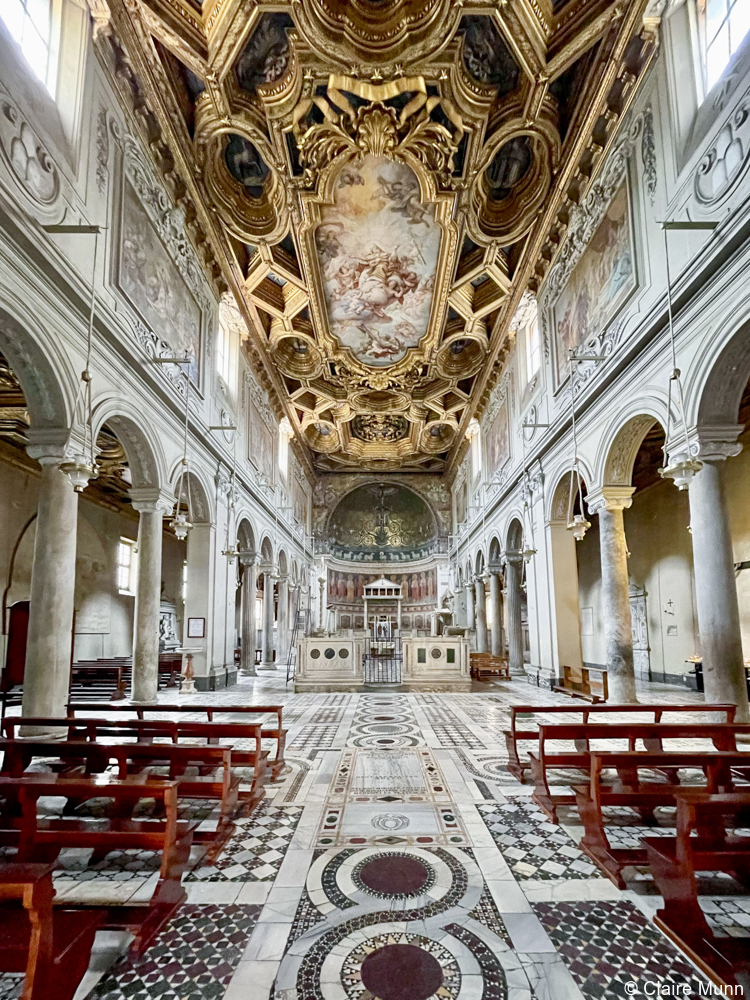 The Borghese Gallery is the place to go for anyone who loves Baroque art and architecture. It's one of my favorite museums in the world, and I never miss visiting this former palace to see outstanding works by artists such as Bernini, Caravaggio, Titian and Raphael.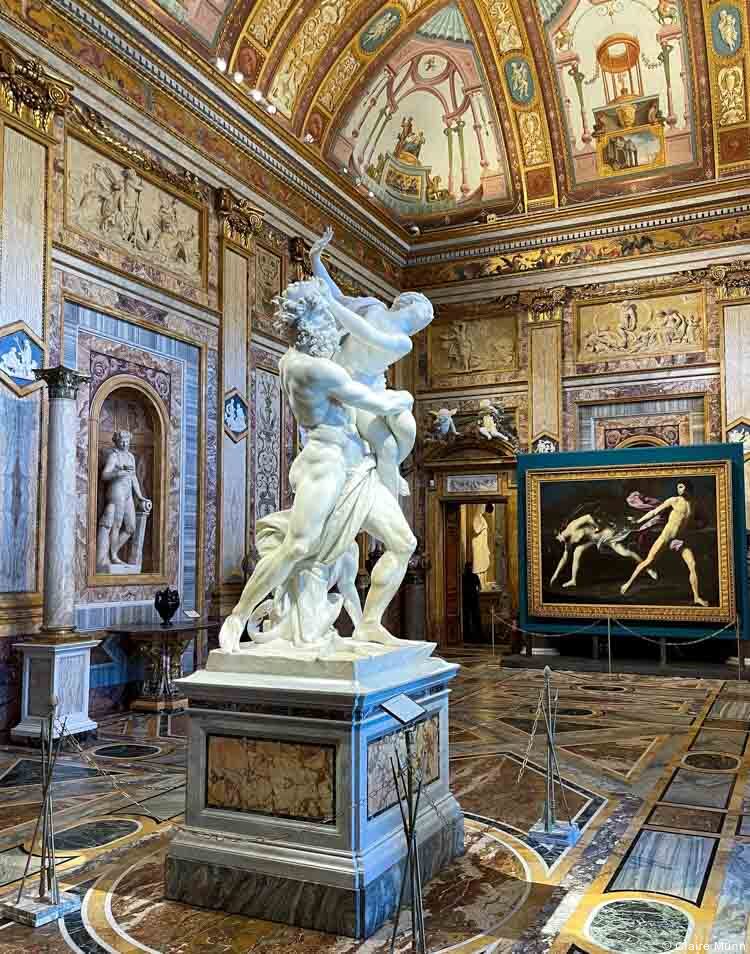 Also, not to be missed is a heaping bowl of cacio e pepe, Rome's signature dish! Translated to "cheese and pepper," it is made up of just three ingredients (pecorino romano, pepper and pasta) and exemplifies the traditional Roman cucina povera (poor cooking), simple ingredients executed to perfection.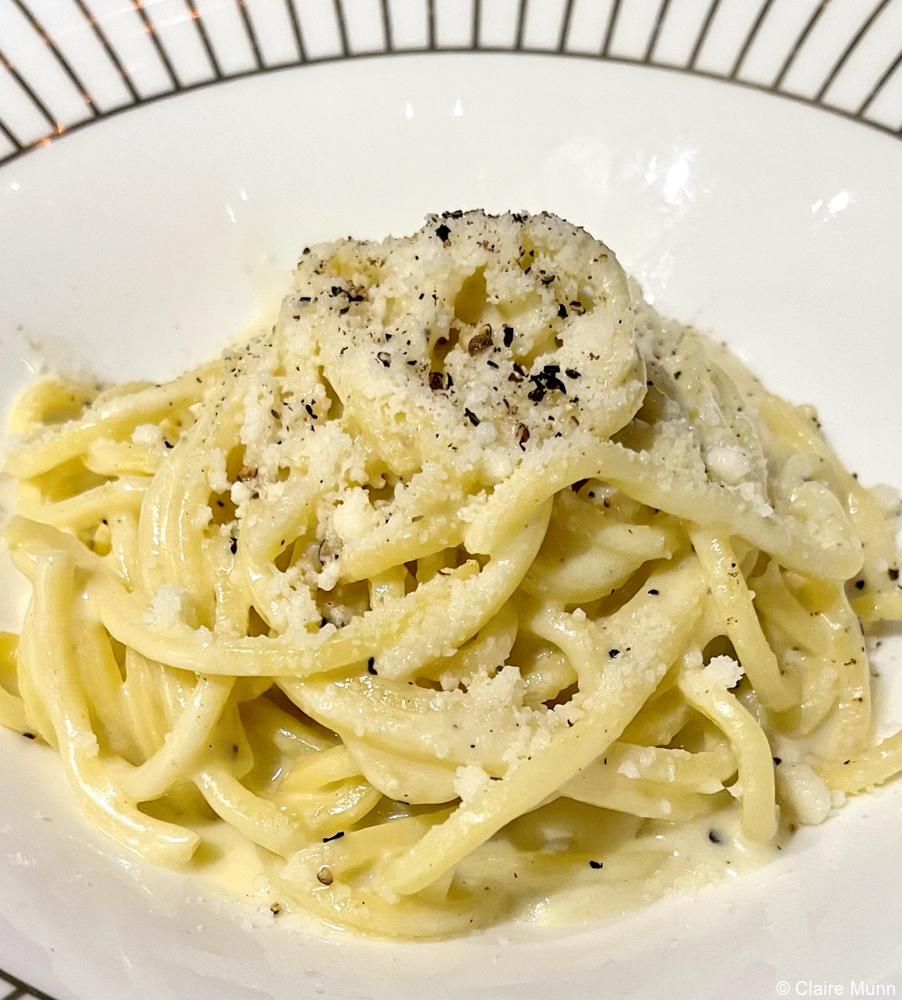 Q: What was your favorite exclusive insider experience in Rome?
There were two! One was the Vatican Scavi, an active excavation site of a vast second-century A.D. necropolis under the Vatican. We visited with an archaeologist who works on the site. It was incredible to see well-preserved ancient mausoleums with mosaics, frescoes, and sarcophagi and learn about ancient Roman funerary rituals.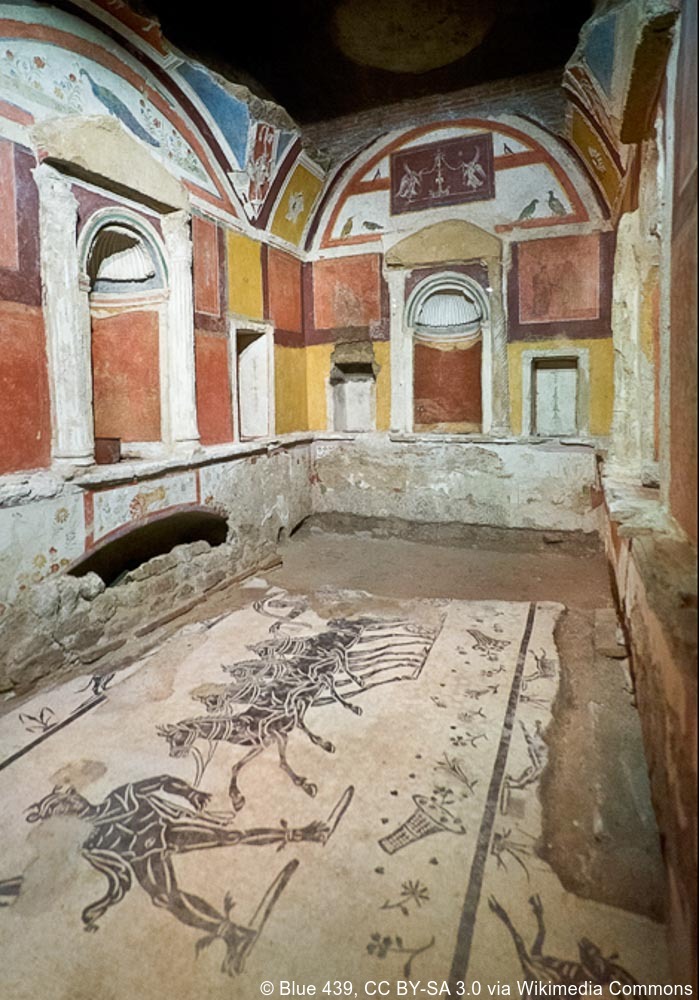 The Basilica of St. Peter is built on what is believed to be the tomb of St. Peter. Our visit to the Scavi concluded with viewing the tomb of St. Peter, which has a fascinating history and has been the subject of archaeological study for decades. After the tour, we left through the Vatican grottoes where hundreds of popes are buried and entered the Basilica of St. Peter with priority access. I highly recommend anyone interested in ancient Roman history or Christian touring to have Artisans of Leisure arrange this.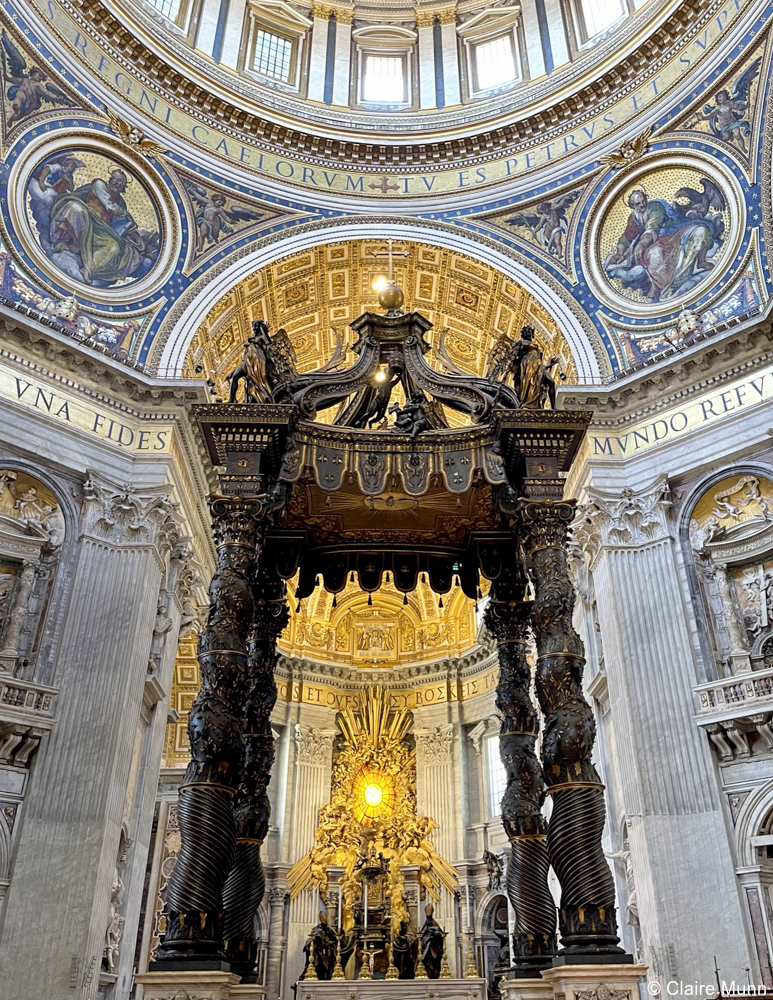 The other exclusive experience that was so special was an after-hours visit to Palazzo Colonna with its director.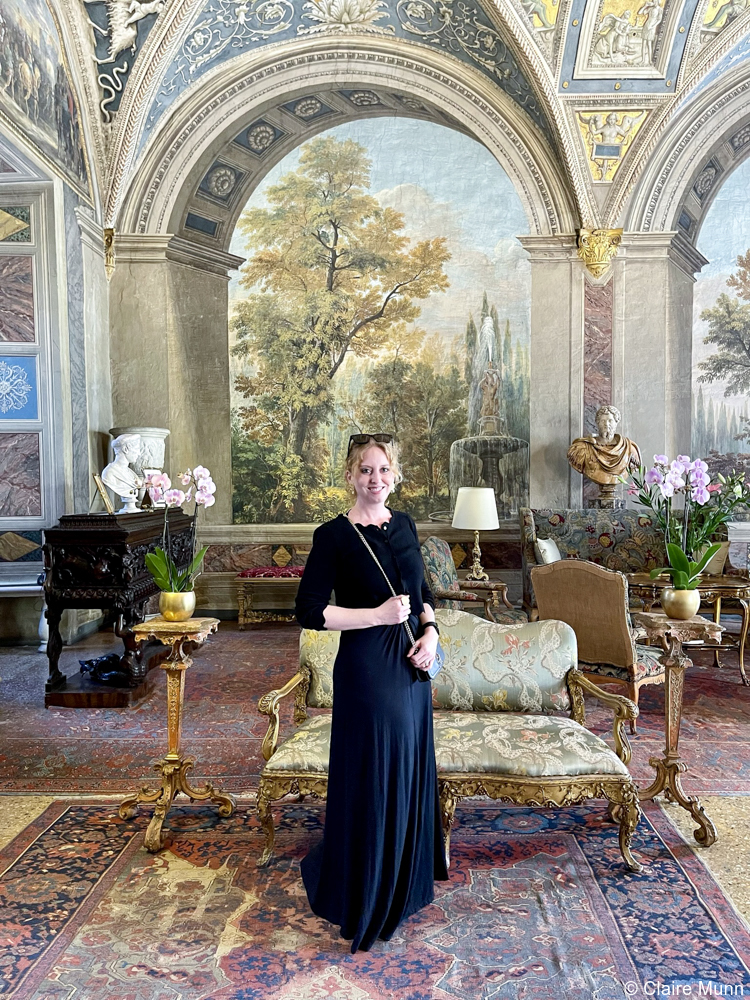 Palazzo Colonna is a Renaissance-era palace that has been home to the Colonna family for more than 20 generations. It's one of the largest private palaces in Rome and has an impressive private art collection displayed in lavish rooms.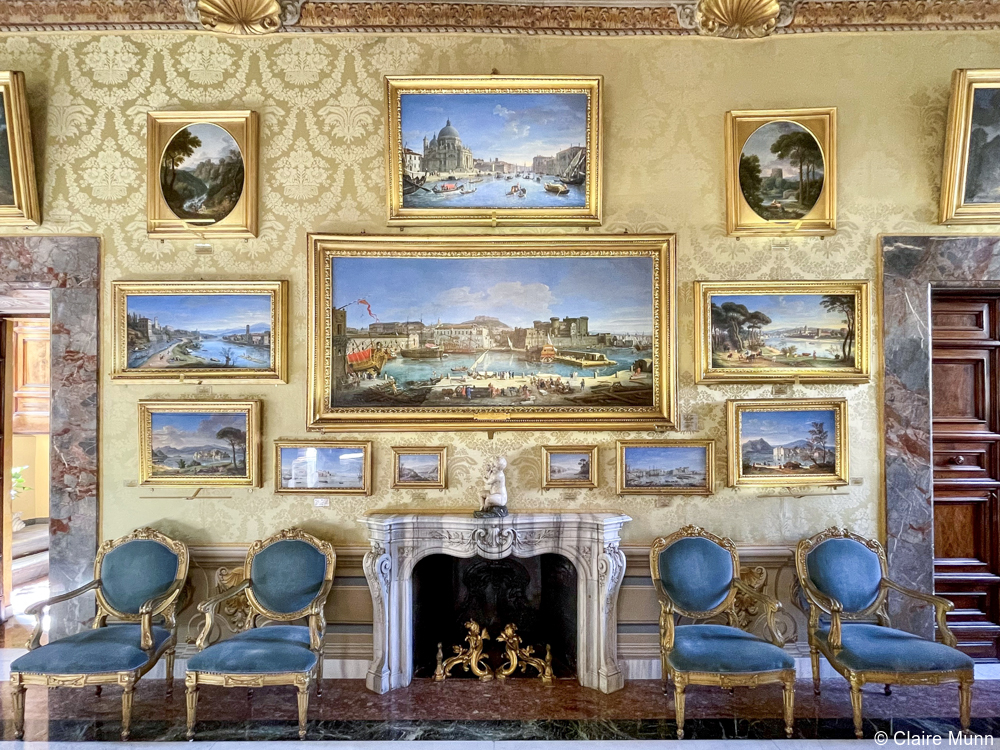 The Sala Grande in the palace is a magnificent example of the Roman Baroque. Travelers might recognize it from the closing scene of Roman Holiday with Audrey Hepburn and Gregory Peck.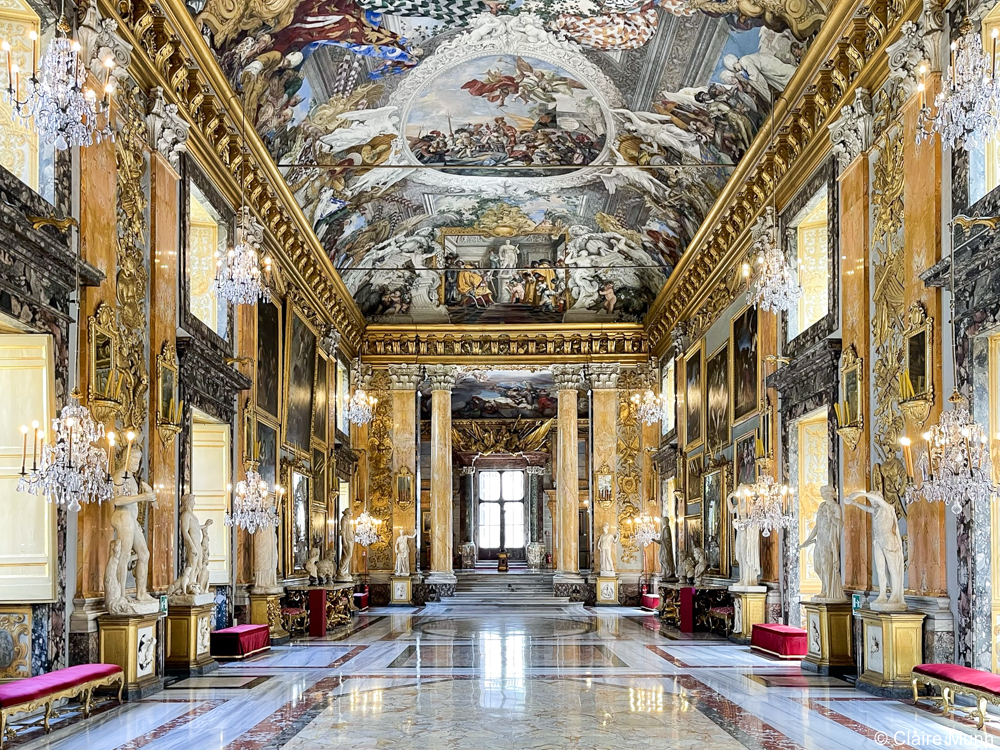 Artisans of Leisure can arrange fantastic insider access to places like Palazzo Colonna for anyone interested in art, architecture, interiors and history.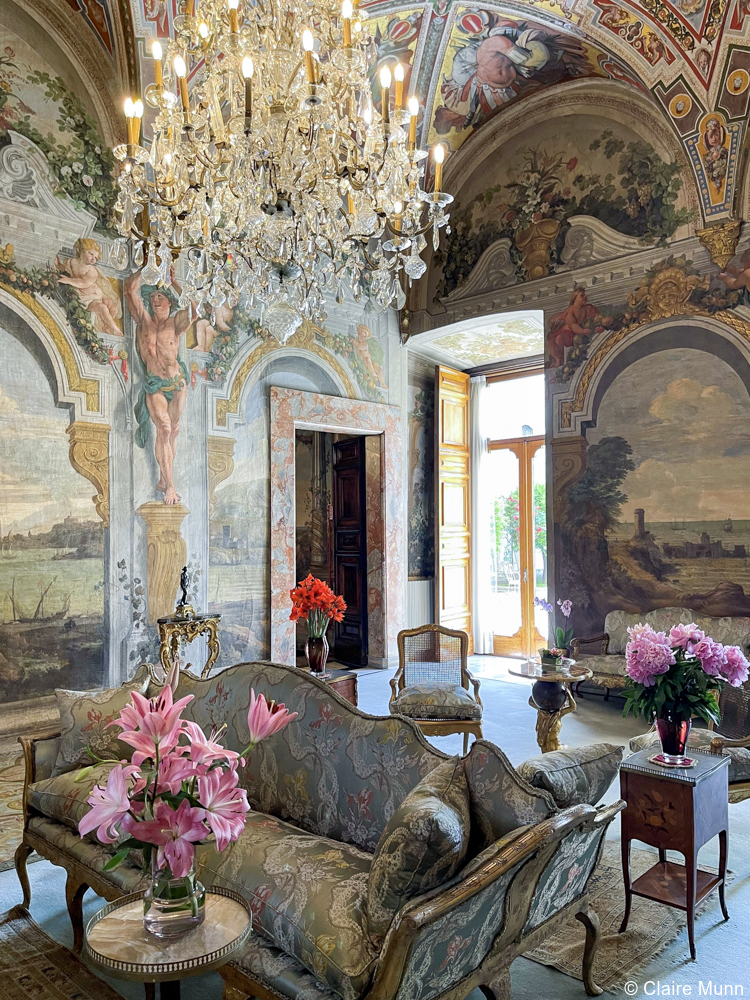 Artisans of Leisure arranges luxurious private Italy tours featuring iconic highlights, insider access and off-the-beaten-path gems. Contact one of our Italy travel specialists to begin planning a customized private Italy tour.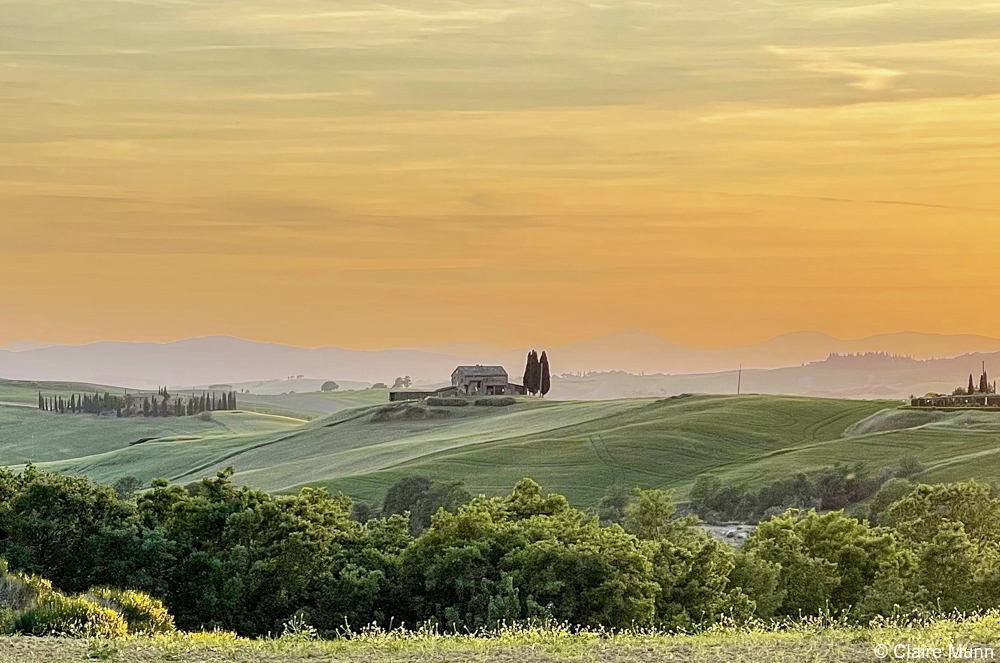 Tags: ancient history, ancient Rome, art history, art tours, behind-the-scenes, Castiglion del Bosco, Colosseum, cooking class, decorative art tours, exclusive Italy, Florence, Florence tours, food and wine tours, Four Seasons Hotel Firenze, Ginori, history, history tours, Hotel de la Ville, insider access, Italian wine, Italy, Italy art tours, Italy culinary tours, Italy food and wine tours, Italy tours, Italy wine tours, Medici, Montalcino, Montepulciano, Palazzo Colonna, Pienza, private Italy tours, private villa, Rome, Rome tours, Santa Maria Novella, Siena, Tuscan villa, Tuscany, Tuscany tours, UNESCO World Heritage Site, Val d'Orcia, Vatican, Vatican Scavi, Vatican tours, VIP tours, wine tasting, wine tours, winery tour