March 15, 2021
Wine Touring in Argentina & Chile
Wine tasting and touring can be a wonderful way to experience many great destinations.
In South America, wine means Argentina and Chile, two countries with centuries-old wine industries and reputations for high quality and good value in wines. Our private tours in both countries take travelers to top wine regions to visit the best wineries, meet local wine makers and sample vintages that characterize the unique terroirs throughout each.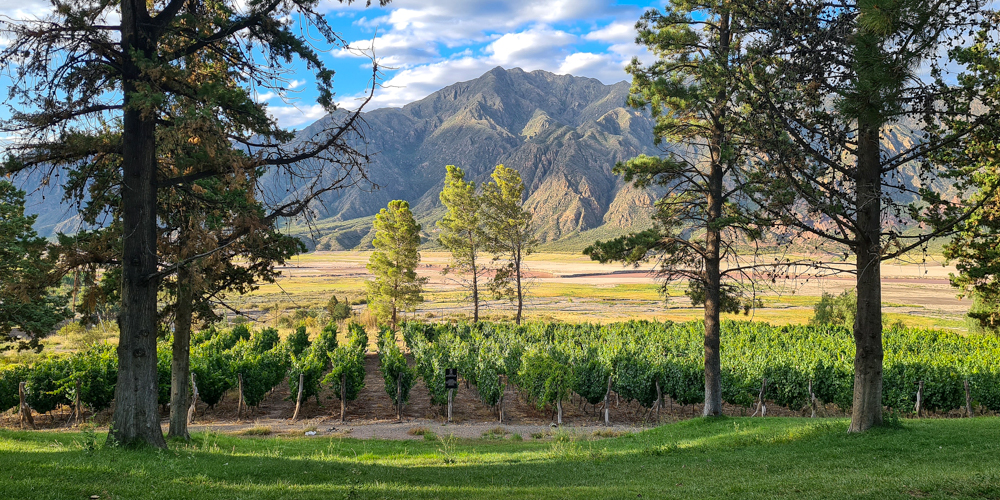 ARGENTINA
Argentina's wine regions extend from the mountains in the far northwest to the river valleys of Patagonia in the south.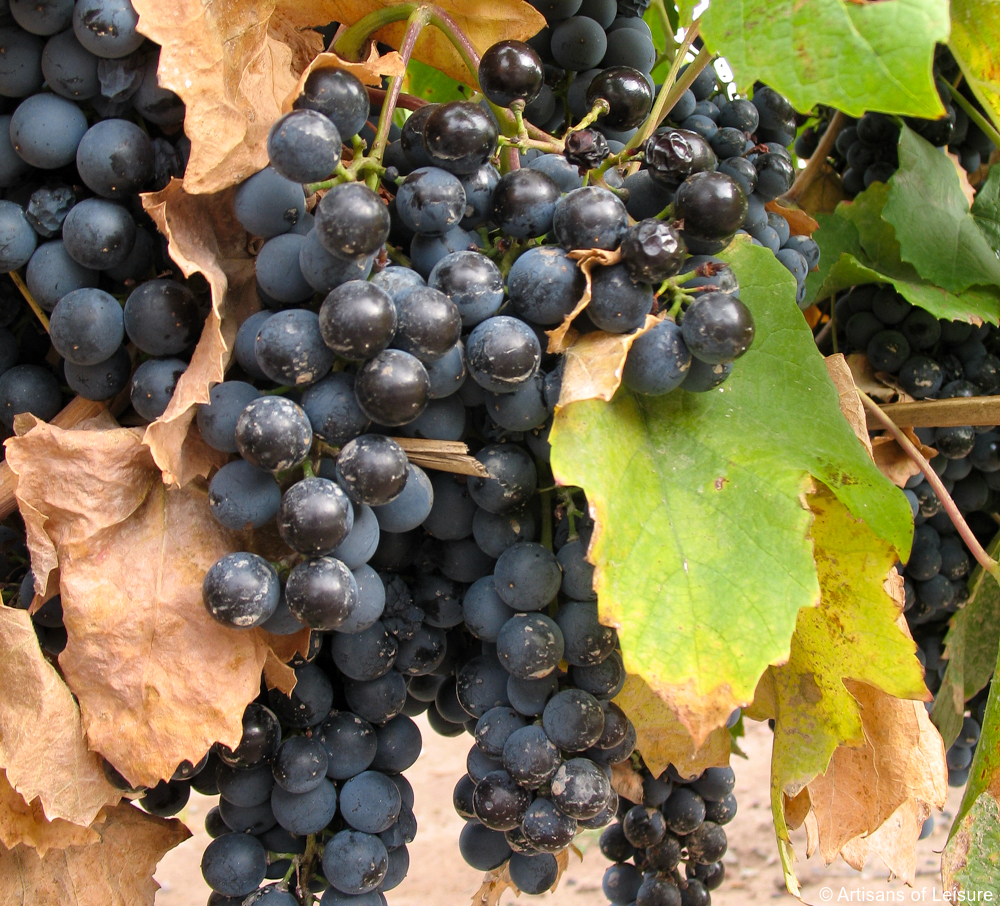 Mendoza is the undisputed champion of wine in Argentina. Set on an arid plain at the base of the Andes mountains, Mendoza has abundant sunshine and cool nights, creating an ideal climate for growing wine grapes. Its wineries produce around 80 percent of Argentina's total wine output.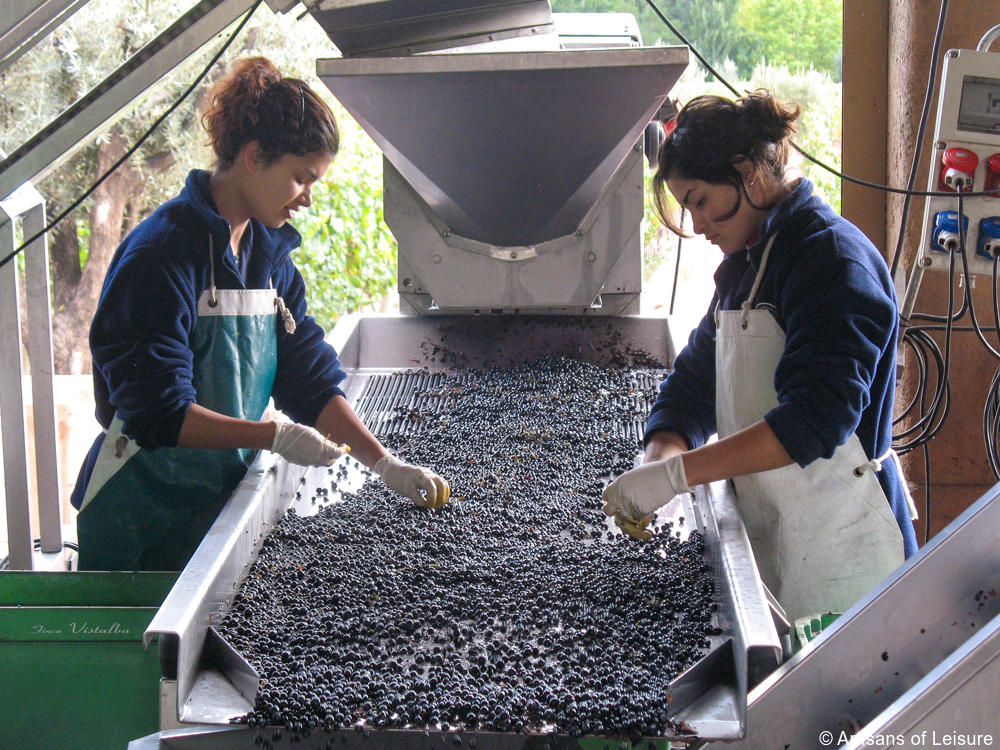 Malbec is the most widely planted varietal in Mendoza and the most iconic wine from Argentina. Other wine grapes grown in Mendoza include Cabernet Sauvignon, Syrah, Bonarda, Tempranillo, Chardonnay and Viognier.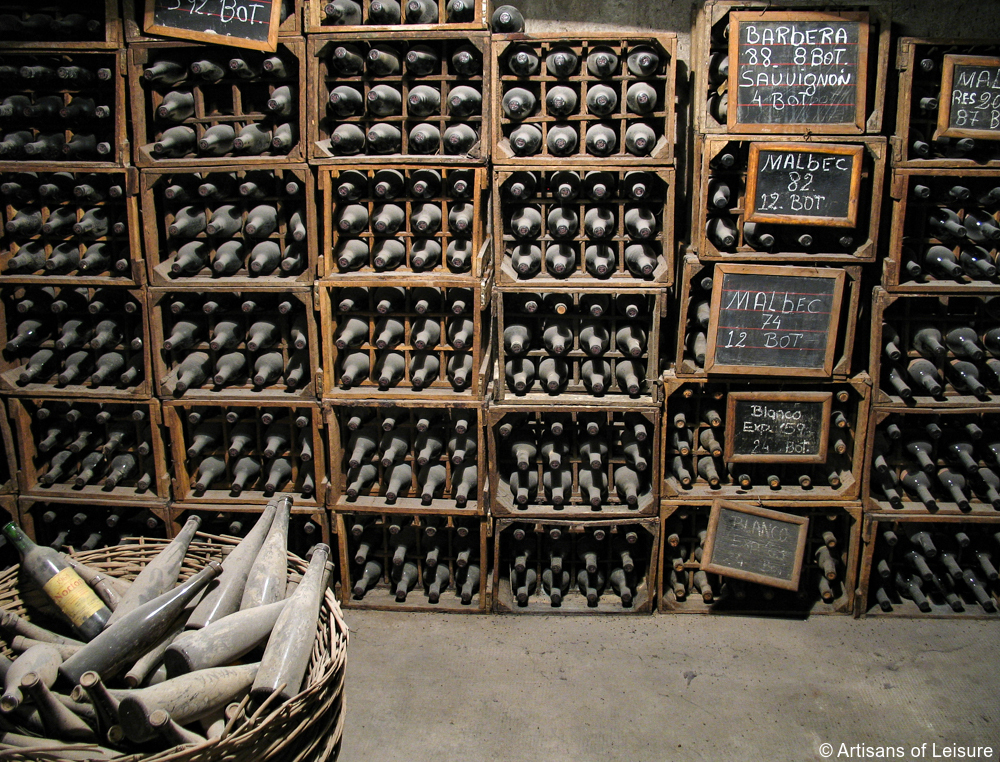 Mendoza's wine country spreads over many miles and can be overwhelming to visitors. We customize our private wine touring to focus on the wineries in top areas, such as Lujan de Cuyo, Maipu and the Valle de Uco.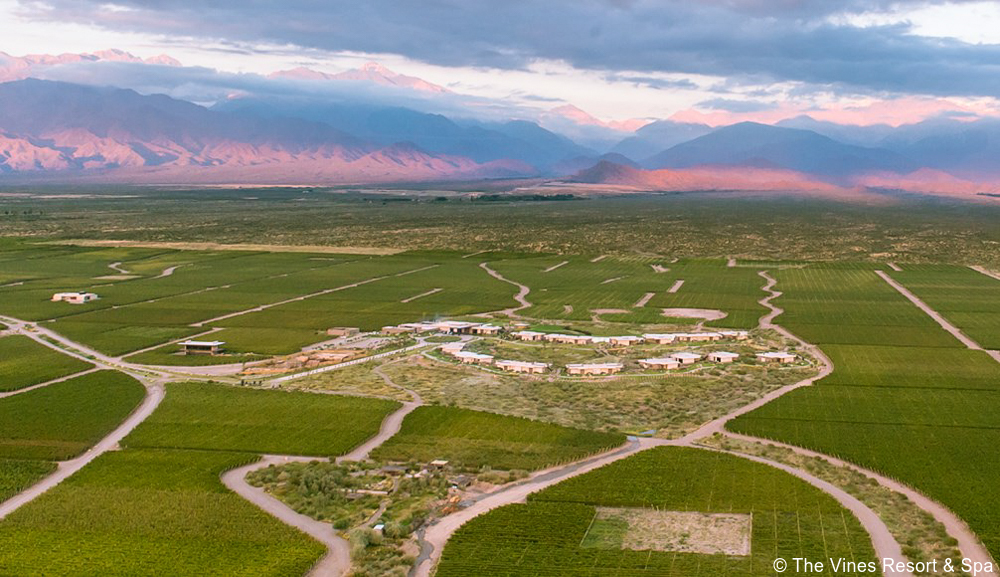 We can further tailor the experience according to the traveler's preferences. For example, we can include visits to wineries with interesting architecture, such as Catena Zapata, which is based on a Mayan pyramid, and Bodega Septima, which draws on the construction techniques of the Huarpe people native to this land.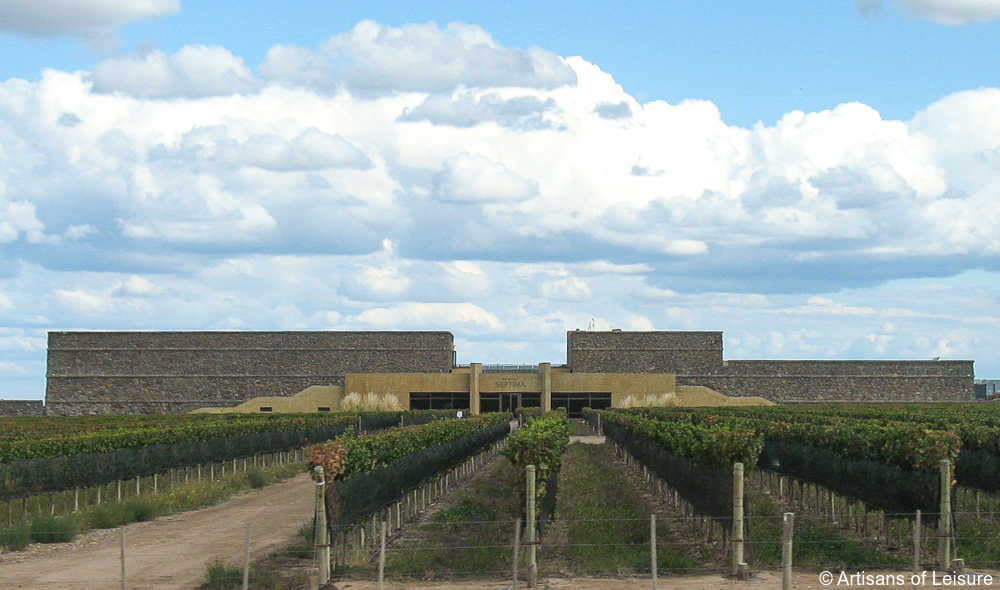 Our private Argentina tours also include accommodation at the top resorts in Mendoza, such as The Vines Resort & Spa and Cavas Wine Lodge.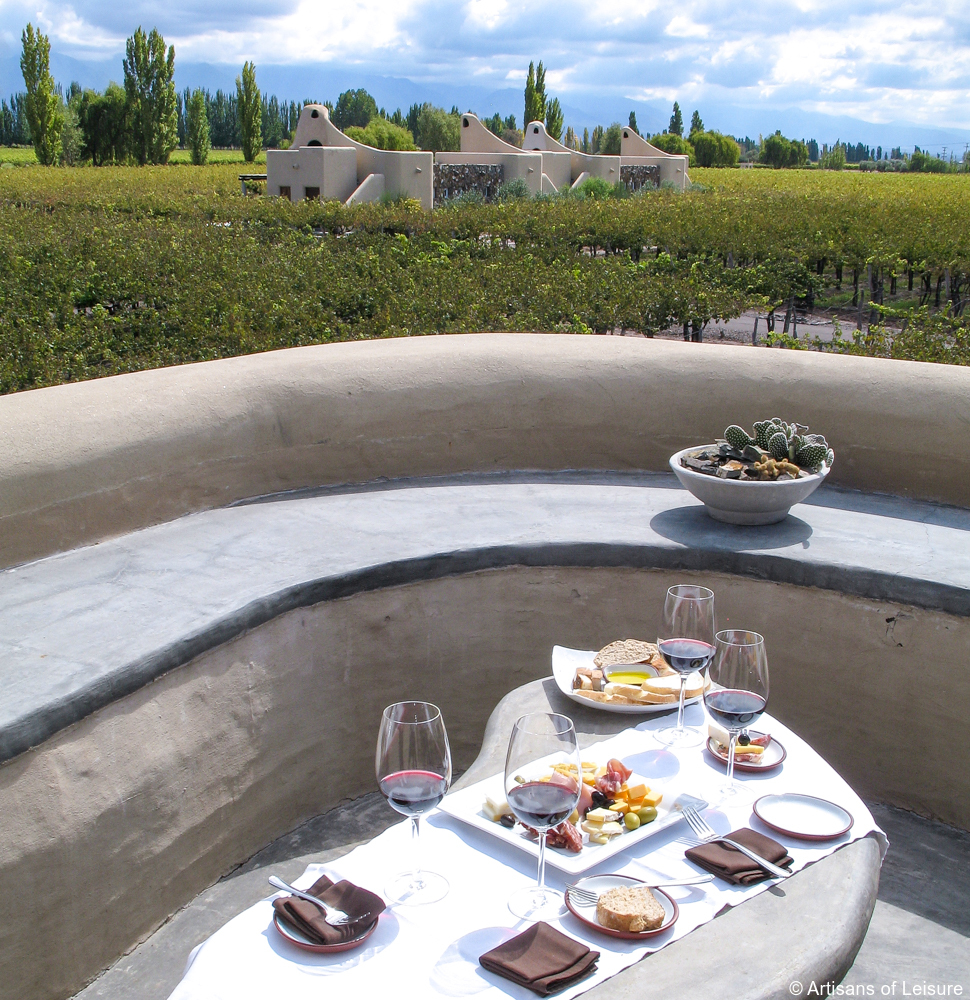 Cafayate is one of the most rewarding yet least-known wine regions in Argentina. Surrounded by vineyards, the charming provincial town is a highlight of a visit to Salta province in Northwest Argentina.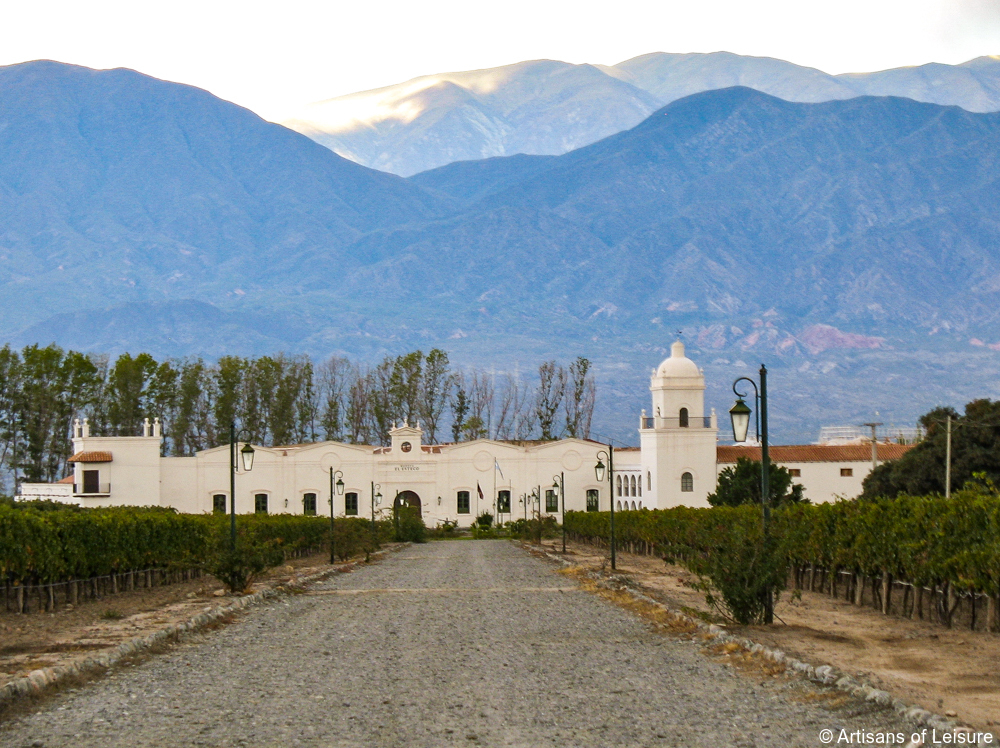 The town is tucked below the steep, rocky slopes of the Andes at an elevation of around 5,500 feet. Some vineyards in the area are planted much higher in the hills, making Cafayate one of the highest grape-growing regions in the world.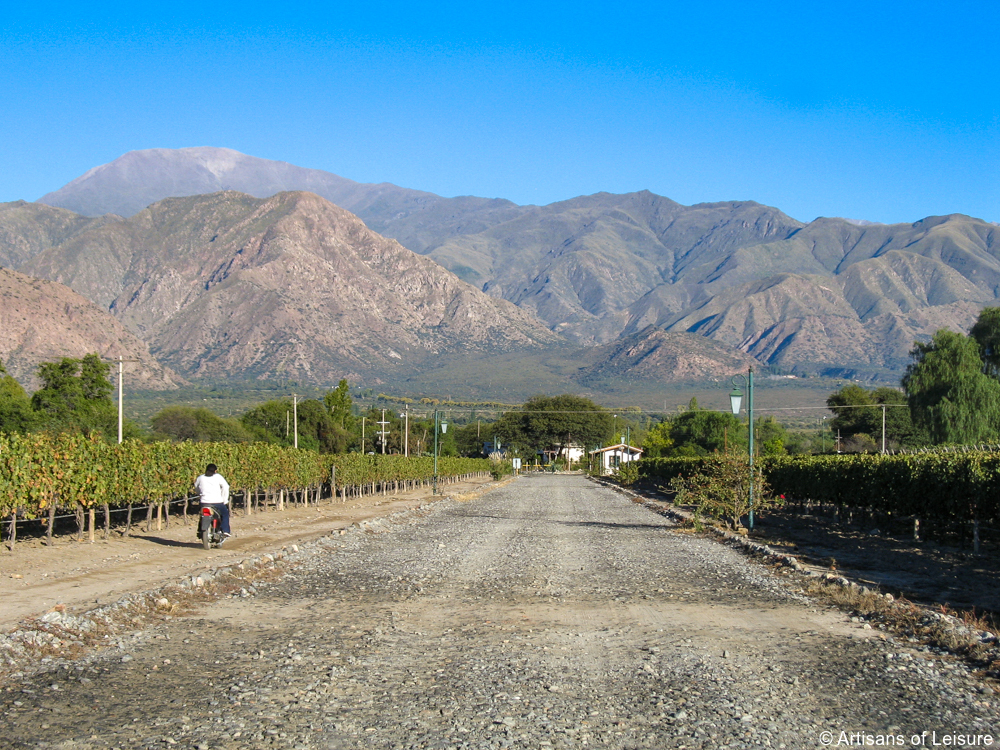 Torrontes, an aromatic and crisp white wine, is the typical wine of Cafayate. Other varietals planted around Cafayate include Malbec and Cabernet Sauvignon.
Our travelers can stay among the vineyards of Cafayate at resorts such as the Grace or the Patios de Cafayate, a whitewashed complex abutting a historic winery.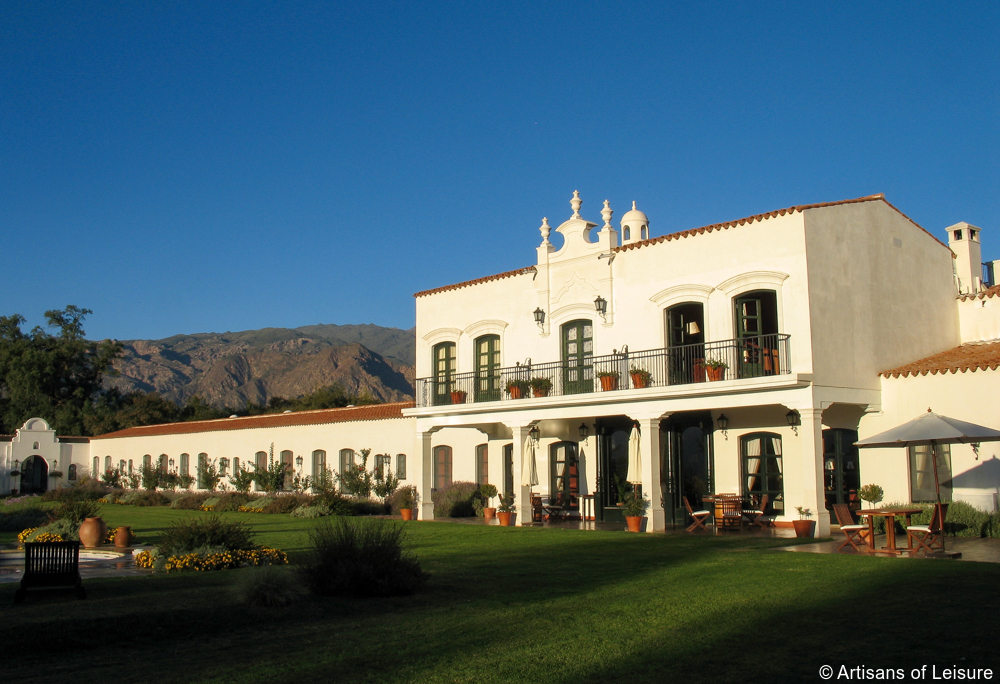 One of the highlights of a visit to Cafayate is the scenic drive from the town of Salta through the Calchaqui Valley and the ruddy canyonlands of the Quebrada de las Conchas.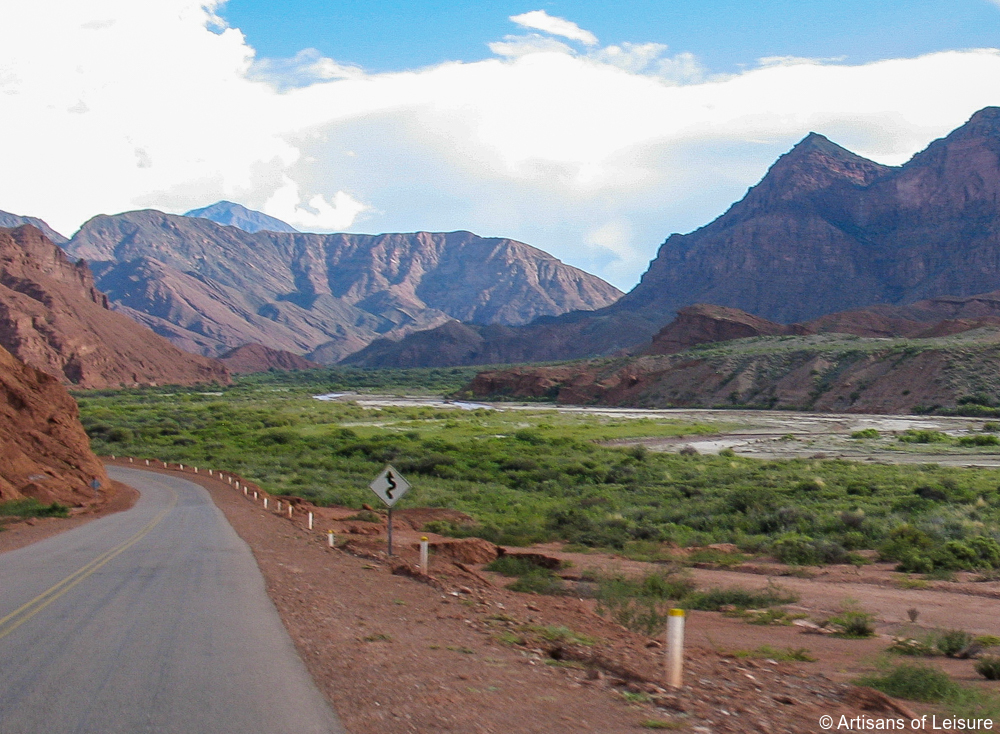 Travelers with more time might like to go deeper into Salta province to visit Estancia Colome, which is run by Swiss winemaker and art collector Donald Hess. It has vineyards at 10,000 feet and a collection of James Turrell art installations.
Another notable Argentine wine region is northern Patagonia, where wineries around Neuquen and Rio Negro produce tasty Pinot Noir wines, as well as Malbec, Merlot and other wines.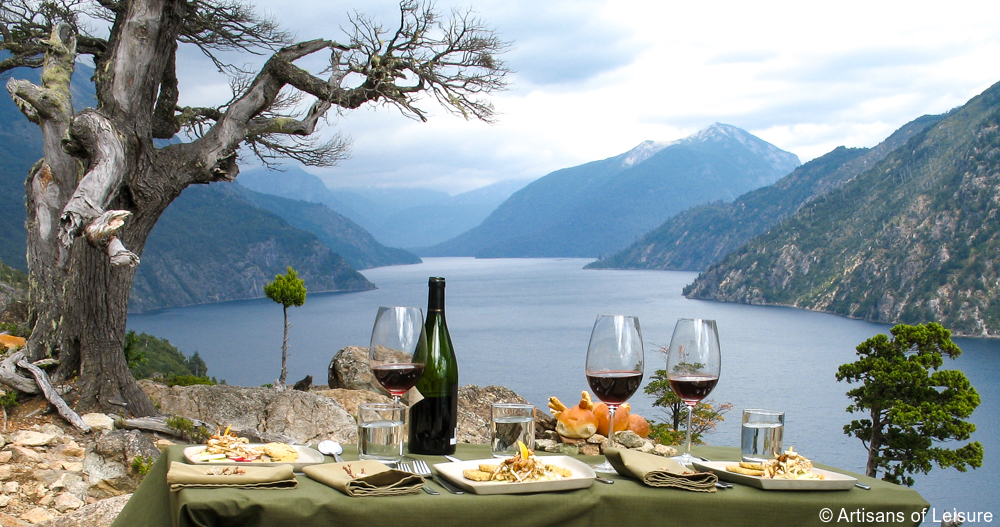 CHILE
Chile is a very long and narrow country hemmed in by the Pacific Ocean on one side and the Andes on the other. The many foothills and valleys, as well as the wide temperature and humidity ranges from north to south, create unique microclimates that benefit a wide variety of grapes and winemaking styles.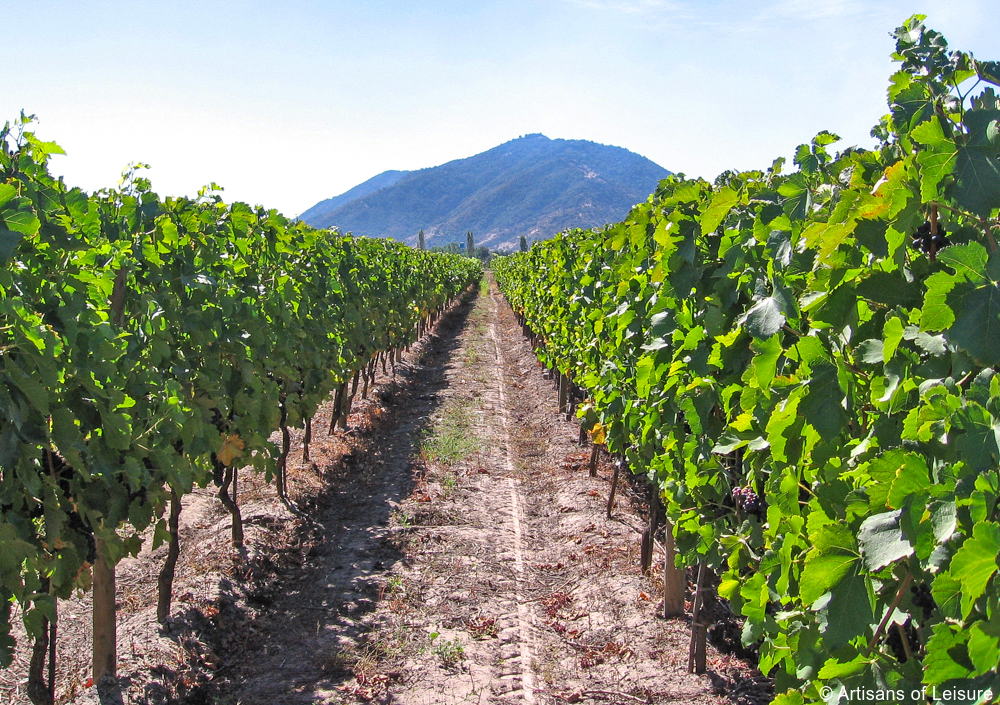 Part of Chile's unique viticultural heritage is its isolation, which helped protect it from the phylloxera aphid that devastated most other wine-producing regions in the late 19th and early 20th centuries. The country also has a robust collection of old vines.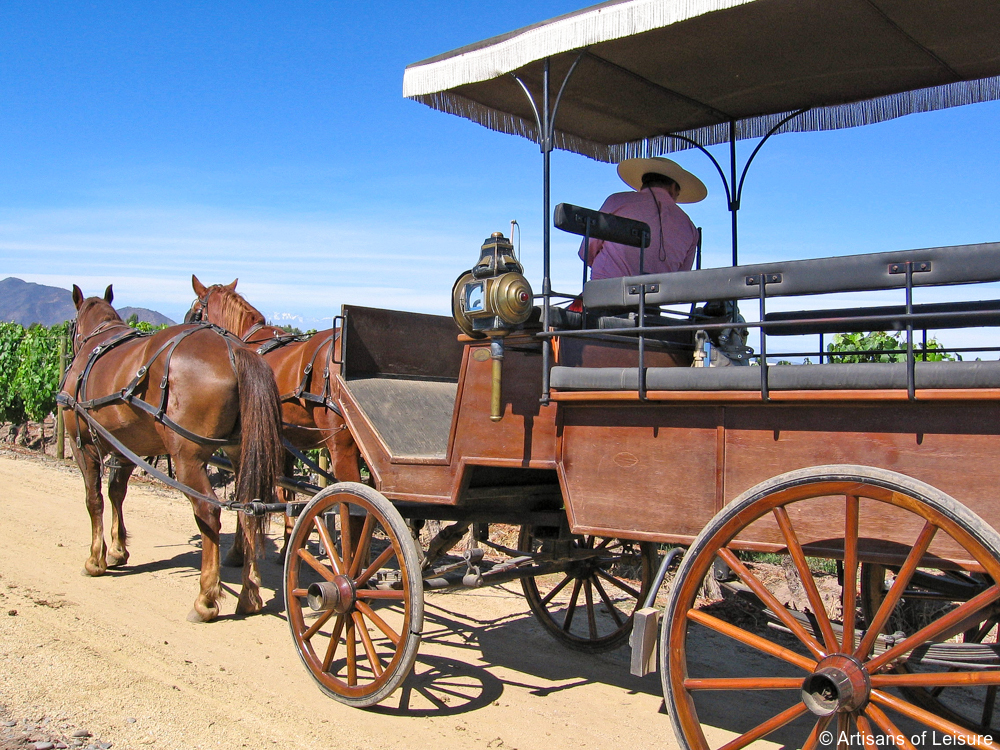 The Central Valley has some of Chile's best-known wine regions, including the Colchagua Valley and Maipo. The dominant grapes grown here are Cabernet Sauvignon, Syrah and Carmenere. One of Chile's most distinctive varietals, Carmenere is rarely grown elsewhere and has gained a connection with Chile similar to Malbec's association with Argentina.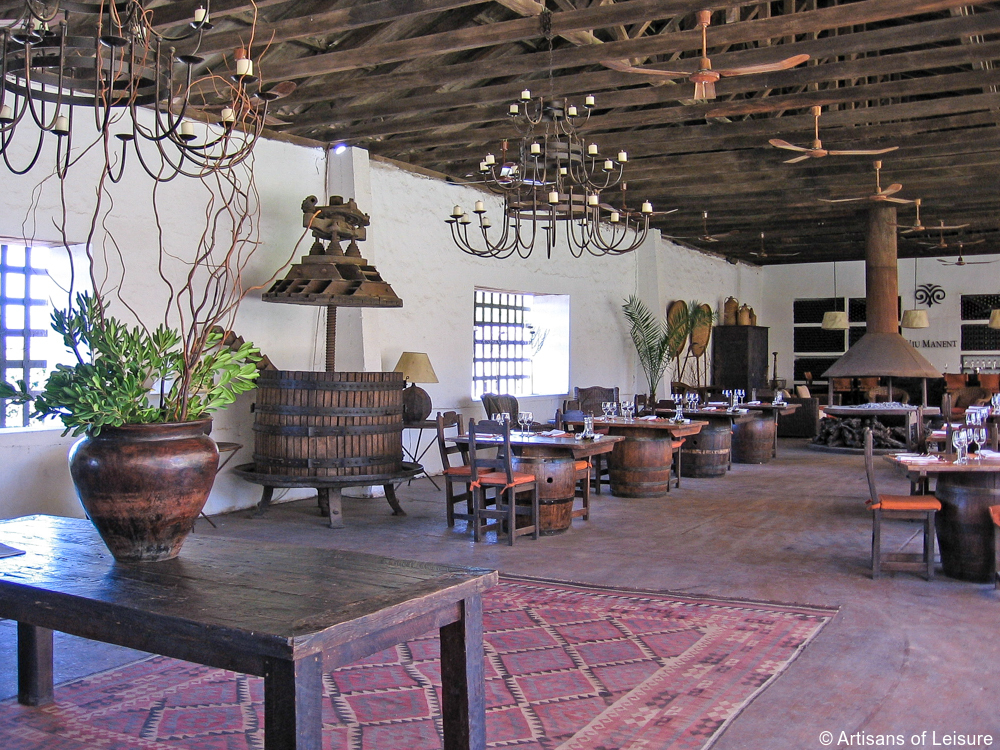 The Colchagua Valley is a great option for a leisurely rural escape over a few days, including time to visit a local history museum, tour top wineries such as Vina Vik or Casa Lapostolle, and relax at Lapostolle Residence, a luxurious country hotel.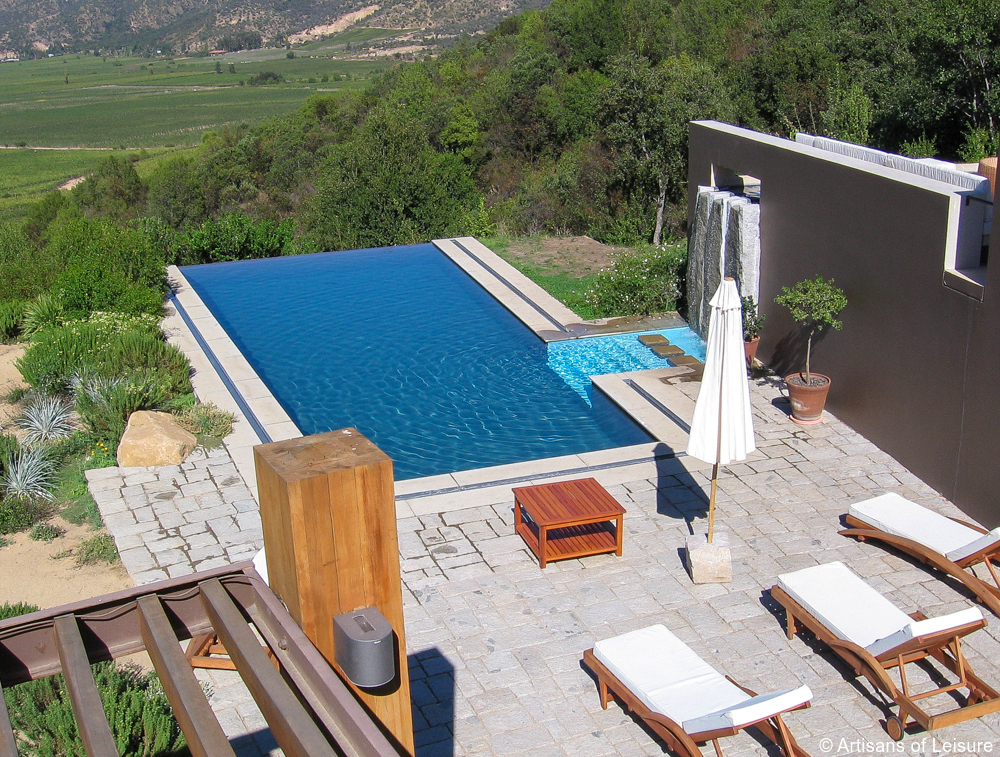 Closer to Santiago is the Casablanca Valley. Its proximity to the Pacific means cooler weather ideal for making excellent Chardonnay, Sauvignon Blanc and Pinot Noir.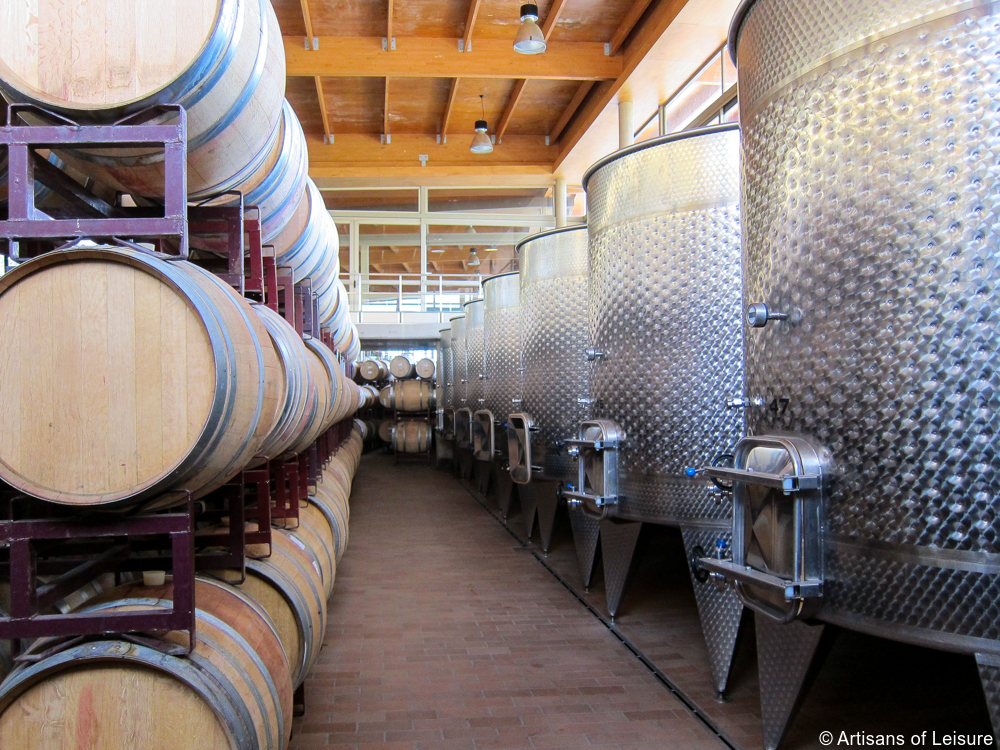 Wine lovers might like to try wines from Chile's other wine regions, which stretch from Atacama in the north to Austral in the south.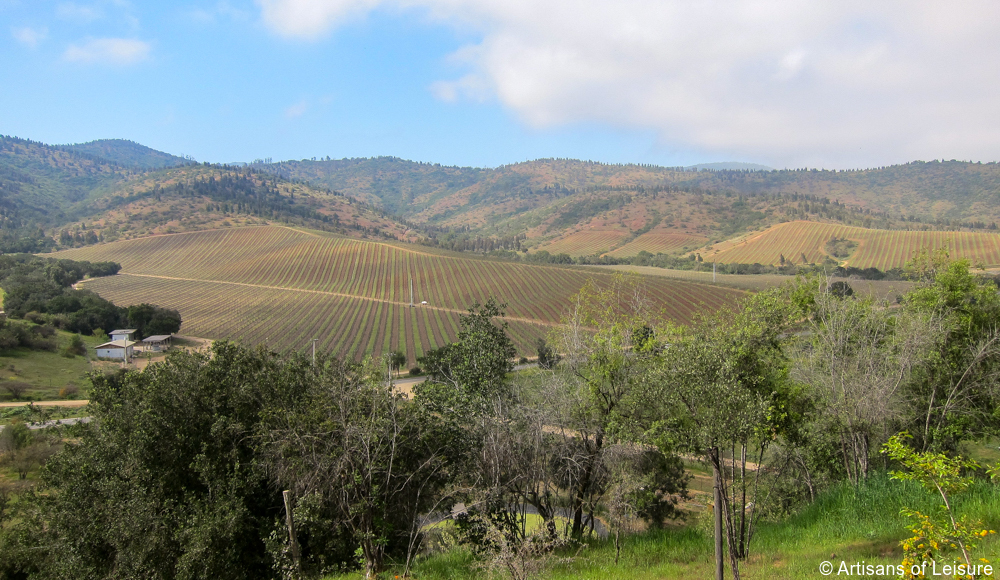 We offer private luxury tours that feature the best wine regions of Argentina and Chile, as well as tours that combine the two countries. Contact one of our South America travel specialists to start planning now.
Destinations: Argentina, Chile, South America
Tags: Argentina, Argentina tours, art, Cafayate, Casablanca Valley, Chile, Chile tours, Colchagua Valley, culinary tours, food and wine tours, James Turrell, luxury hotels, Malbec, Mendoza, Patagonia, Salta, South America, South America tours, vineyard, wine, wine tours, winery