Essence of Argentina
(12 Days)
Buenos Aires, Iguazu Falls, El Calafate, Bariloche
Discover Argentina
(11 Days)
Buenos Aires, El Calafate, Iguazu Falls
Luxuries of Argentina
(9 Days)
Buenos Aires, Bariloche
Best of Buenos Aires
(6 Days)
Classic Argentina
(12 Days)
Buenos Aires, Iguazu Falls, Mendoza, Bariloche
Highlights of Argentina
(10 Days)
Buenos Aires, El Calafate, Bariloche
Exclusive Argentina
(11 Days)
Buenos Aires, Mendoza, Bariloche
Introduction to Argentina
(7 Days)
Buenos Aires, Iguazu Falls
Best of Salta & Northwest Argentina
(8 Days)
Salta, Purmamarca, Cafayate
Journey Through Argentina
(15 Days)
Buenos Aires, Iguazu Falls, Mendoza, El Calafate, Bariloche
Family Tour of Argentina
(10 Days)
Buenos Aires, Iguazu Falls, Bariloche
Active Argentina
(13 Days)
Buenos Aires, El Chalten, El Calafate, Iguazu Falls
Multi-country Tours
Patagonia Adventure: Argentina & Chile
(13 days)
Buenos Aires, Bariloche, El Calafate, Torres del Paine, Santiago
Rio de Janeiro, Iguazu Falls & Buenos Aires
(9 Days)
Best of Rio & Buenos Aires
(10 Days)
Rio de Janeiro, Buenos Aires
Highlights of Brazil & Argentina
(15 Days)
Rio de Janeiro, Iguazu Falls, Buenos Aires, El Calafate, Bariloche
Highlights of Argentina & Chile
(12 days)
Buenos Aires, Iguazu Falls, El Calafate, Torres del Paine, Santiago
Journey Through Argentina & Chile
(19 Days)
Buenos Aires, Iguazu Falls, Mendoza, Bariloche, El Calafate, Torres del Paine, Santiago & Valparaiso
Wine Tour of Argentina & Chile
(11 Days)
Colchagua Valley, Santiago with Casablanca Valley & Valparaiso, Mendoza, Buenos Aires
Grand Tour of South America: Argentina, Chile & Peru
(27 Days)
Buenos Aires, Iguazu Falls, Bariloche, El Calafate, Torres del Paine, Santiago & Valparaiso, Atacama Desert, Lima, Sacred Valley, Machu Picchu, Cusco
Wine Tour of Argentina & Chile
(11 Days - Departs Daily on a Private Basis)
Colchagua Valley, Santiago with Casablanca Valley & Valparaiso, Mendoza, Buenos Aires
Incredible wine, food, culture and scenery are the focus of this private tour through Argentina and Chile's top wine regions and most interesting cities.
Begin in the picturesque Colchagua Valley wine region of Chile, where many of Chile's top wineries produce high-quality red wines from Cabernet Sauvignon, Syrah and Carmenere grapes. Stay at an exclusive hotel among the beautiful vineyards of the region, and enjoy private touring of top wineries and the most interesting cultural attractions.
Next, transfer to Santiago, a historic city with unforgettable views of the Andes mountains. While touring with your own private guide, gain an insider's perspective on Santiago highlights such as the Plaza de Armas, Mercado Central, La Chascona (Pablo Neruda's house), the Chilean Museum of Pre-Columbian Art, beautiful colonial architecture, exclusive shops and historic neighborhoods.
One day, take an excursion to Valparaiso, stopping en route for wine tasting at a top winery in the Casablanca Valley, one of Chile's best regions for Sauvignon Blanc, Chardonnay and Pinot Noir wines. Continue to Valparaiso, an unusual city built on hills overlooking the Pacific Ocean and a UNESCO World Heritage Site. Explore the labyrinthine streets of the most colorful cerros (hills), visit notable museums, and perhaps take one of the funiculars that connect the upper and lower parts of the city.
Next, fly to Mendoza, Argentina's best-known and most productive wine region, and stay at a luxurious hotel with views of the vineyards and the nearby Andes. During private touring, visit the most interesting and upscale local wineries, and sample Malbec, Torrontes and other locally produced wines. Also enjoy a private cooking class focused on regional culinary specialties, with wine pairings.
End in vibrant Buenos Aires. With your private guide and driver, visit the city's most evocative neighborhoods such as San Telmo, La Boca, Palermo and Puerto Madero, and see highlights around the city such as the Plaza de Mayo, Casa Rosada and Recoleta Cemetery. Visit local museums according to your interests, such as the Evita Museum or the MALBA museum of Latin American art. One evening, attend a top-rated tango performance at an intimate, upscale dinner theater. Also enjoy time to take advantage of the exciting contemporary art and design scene, world-class restaurants and great shopping. One day, take a private excursion to an estancia (ranch) in the pampas to learn about gaucho culture and experience the traditional estancia lifestyle. Alternatively, take a private excursion to Tigre and the Parana River Delta to enjoy a relaxing private cruise on the canals, passing gardens and vacation houses.
All touring is flexible and customized to your interests, and accommodation is in top rooms at Argentina and Chile's leading luxury hotels and lodges. This tour can be extended to include additional wine regions in Argentina, such as Salta (Cafayate) and Patagonia.
Itinerary Overview
Day 1

Arrive Santiago, Chile – Colchagua Valley

Private arrival transfer to vineyard hotel for 2 nights

Day 2

Colchagua Valley

Full-day private touring and winery visits

Day 3

Colchagua Valley – Santiago

Private transfer to hotel for 2 nights. Afternoon private city tour

Day 4

Santiago, Casablanca Valley & Valparaiso

Full-day private excursion, including winery visit

Day 5

Santiago – Mendoza, Argentina

Private transfer to airport for flight, or option for overland transfer, to Mendoza (flight not included in cost). Private arrival transfer to hotel for 3 nights

Day 6

Mendoza

Full-day private tour of vineyards

Day 7

Mendoza

Full-day private tour, including cooking class with wine pairings

Day 8

Mendoza – Buenos Aires

Private transfer to airport for flight to Buenos Aires (flight not included in cost). Private arrival transfer to hotel for 3 nights

Day 9

Buenos Aires

Full-day private tour. Evening dinner tango performance, including transfers

Day 10

Buenos Aires & environs

Private excursion to the Pampas or Tigre and the Parana Delta

Day 11

Depart Buenos Aires

Private airport transfer
Hotels
| | |
| --- | --- |
| Colchagua Valley: | Lapostolle Residence or Vik Chile |
| Santiago: | The Singular Santiago or The Ritz-Carlton Santiago |
| Mendoza: | The Vines Resort & Spa or Cavas Wine Lodge |
| Buenos Aires: | Palacio Duhau - Park Hyatt Buenos Aires, Four Seasons Hotel Buenos Aires or Alvear Palace |
Cost
| | |
| --- | --- |
| $17,910 | Per person (double occupancy) |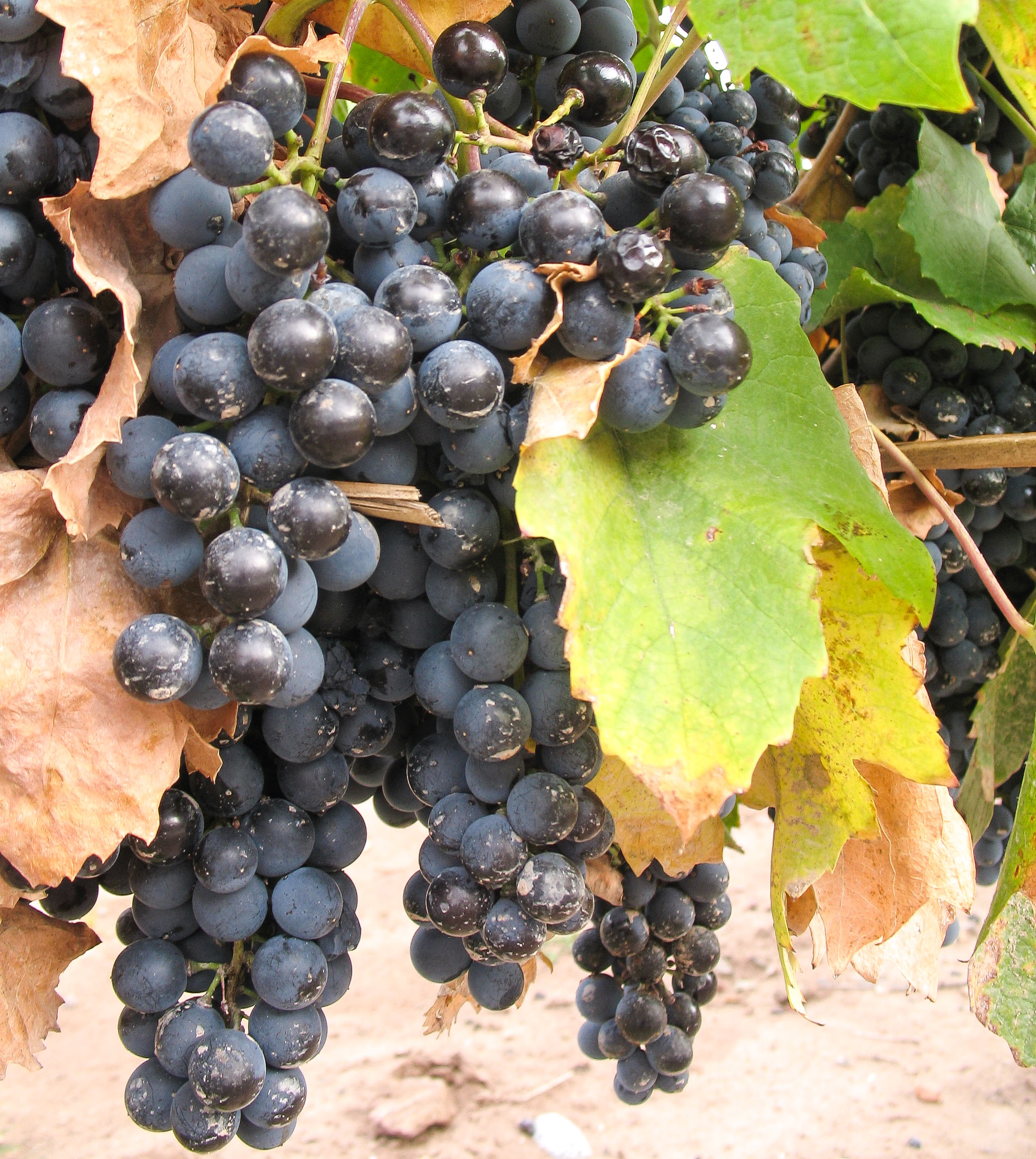 Essence of Argentina
(12 Days)
Buenos Aires, Iguazu Falls, El Calafate, Bariloche
Discover Argentina
(11 Days)
Buenos Aires, El Calafate, Iguazu Falls
Luxuries of Argentina
(9 Days)
Buenos Aires, Bariloche
Best of Buenos Aires
(6 Days)
Classic Argentina
(12 Days)
Buenos Aires, Iguazu Falls, Mendoza, Bariloche
Highlights of Argentina
(10 Days)
Buenos Aires, El Calafate, Bariloche
Exclusive Argentina
(11 Days)
Buenos Aires, Mendoza, Bariloche
Introduction to Argentina
(7 Days)
Buenos Aires, Iguazu Falls
Best of Salta & Northwest Argentina
(8 Days)
Salta, Purmamarca, Cafayate
Journey Through Argentina
(15 Days)
Buenos Aires, Iguazu Falls, Mendoza, El Calafate, Bariloche
Family Tour of Argentina
(10 Days)
Buenos Aires, Iguazu Falls, Bariloche
Active Argentina
(13 Days)
Buenos Aires, El Chalten, El Calafate, Iguazu Falls
Multi-country Tours
Patagonia Adventure: Argentina & Chile
(13 days)
Buenos Aires, Bariloche, El Calafate, Torres del Paine, Santiago
Rio de Janeiro, Iguazu Falls & Buenos Aires
(9 Days)
Best of Rio & Buenos Aires
(10 Days)
Rio de Janeiro, Buenos Aires
Highlights of Brazil & Argentina
(15 Days)
Rio de Janeiro, Iguazu Falls, Buenos Aires, El Calafate, Bariloche
Highlights of Argentina & Chile
(12 days)
Buenos Aires, Iguazu Falls, El Calafate, Torres del Paine, Santiago
Journey Through Argentina & Chile
(19 Days)
Buenos Aires, Iguazu Falls, Mendoza, Bariloche, El Calafate, Torres del Paine, Santiago & Valparaiso
Wine Tour of Argentina & Chile
(11 Days)
Colchagua Valley, Santiago with Casablanca Valley & Valparaiso, Mendoza, Buenos Aires
Grand Tour of South America: Argentina, Chile & Peru
(27 Days)
Buenos Aires, Iguazu Falls, Bariloche, El Calafate, Torres del Paine, Santiago & Valparaiso, Atacama Desert, Lima, Sacred Valley, Machu Picchu, Cusco
Thank you for putting together such a memorable trip to Argentina for our family. It was a totally seamless experience from beginning to end, and your recommendations and private tours made all the difference.
~ J.M., New York, NY
Our Argentina and Chile trip was perfect. The guides and drivers were great and all of the hotels were excellent. Thanks again for another awesome trip.
~ R.D., Verbier, Switzerland
We just returned from Argentina!  We had a fabulous trip. Thanks for all the great planning. We can't wait to go back. Spectacular lakes and mountains. Just gorgeous. All of the guides were terrific. High marks.
~ V.R., McLean, VA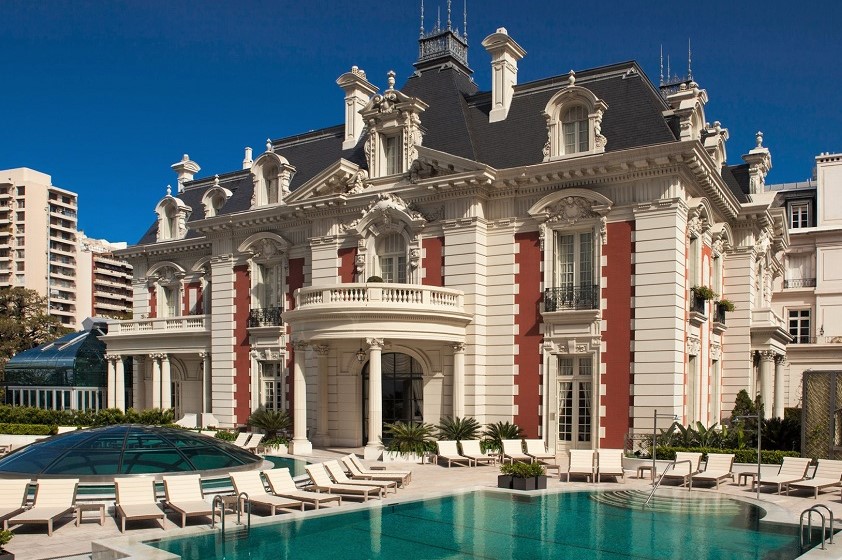 Recommended by:
Departures
Conde Nast Traveler
The New York Times
Wall Street Journal
Travel + Leisure
Town & Country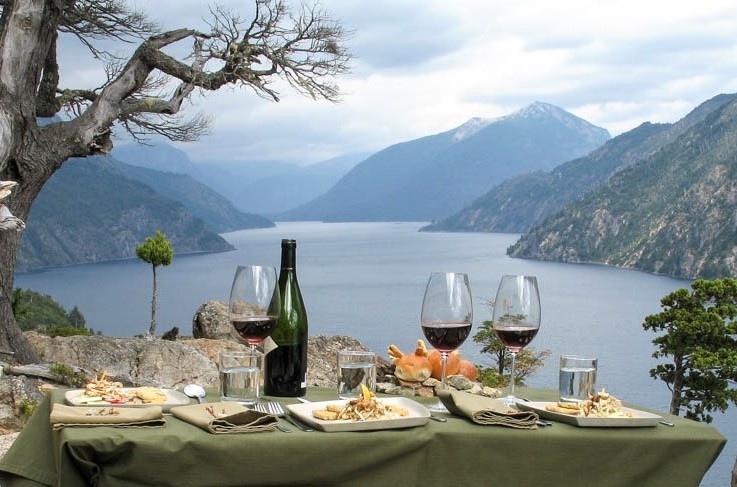 Must Visit: Iguazu Falls in Argentina & Brazil
Hiking and Active Tours in Patagonia & Iguazu Falls, Argentina
Wine Touring in Argentina & Chile
Iconic Image: Perito Moreno Glacier in Patagonia
The Best Luxury & Landscapes in Northern Patagonia, Argentina
Llama Trekking in Northwest Argentina
An Excursion to the Pampas: Estancias, Gauchos, Polo & More