Essence of Argentina
(12 Days)
Buenos Aires, Iguazu Falls, El Calafate, Bariloche
Discover Argentina
(11 Days)
Buenos Aires, El Calafate, Iguazu Falls
Luxuries of Argentina
(9 Days)
Buenos Aires, Bariloche
Best of Buenos Aires
(6 Days)
Classic Argentina
(12 Days)
Buenos Aires, Iguazu Falls, Mendoza, Bariloche
Highlights of Argentina
(10 Days)
Buenos Aires, El Calafate, Bariloche
Exclusive Argentina
(11 Days)
Buenos Aires, Mendoza, Bariloche
Introduction to Argentina
(7 Days)
Buenos Aires, Iguazu Falls
Best of Salta & Northwest Argentina
(8 Days)
Salta, Purmamarca, Cafayate
Journey Through Argentina
(15 Days)
Buenos Aires, Iguazu Falls, Mendoza, El Calafate, Bariloche
Family Tour of Argentina
(10 Days)
Buenos Aires, Iguazu Falls, Bariloche
Active Argentina
(13 Days)
Buenos Aires, El Chalten, El Calafate, Iguazu Falls
Multi-country Tours
Patagonia Adventure
(10 days)
Bariloche, El Calafate, Torres del Paine
Rio de Janeiro, Iguazu Falls & Buenos Aires
(9 Days)
Best of Rio & Buenos Aires
(10 Days)
Rio de Janeiro, Buenos Aires
Highlights of Brazil & Argentina
(15 Days)
Rio de Janeiro, Iguazu Falls, Buenos Aires, El Calafate, Bariloche
Highlights of Argentina & Chile
(13 days)
Buenos Aires, Iguazu Falls, Santiago, Valparaiso, Torres del Paine
Introduction to Argentina & Peru
(13 Days)
Buenos Aires, Iguazu Falls, Lima, Sacred Valley, Machu Picchu, Cusco
Journey Through Argentina & Chile
(19 Days)
Buenos Aires, Iguazu Falls, Mendoza, Bariloche, El Calafate, Torres del Paine, Santiago & Valparaiso
The Ultimate Wine Tour: Argentina & Chile
(12 Days)
Colchagua Valley, Santiago & Valparaiso, Mendoza, Buenos Aires
Grand Tour of South America
(27 Days)
Buenos Aires, Iguazu Falls, Bariloche, El Calafate, Torres del Paine, Santiago & Valparaiso, Atacama Desert, Lima, Sacred Valley, Machu Picchu, Cusco
Patagonia Adventure
(10 Days - Departs Daily on a Private Basis)
Bariloche, El Calafate, Torres del Paine
This itinerary is perfect for those who desire an in-depth and luxurious tour of Argentinean and Chilean Patagonia.

Begin in Bariloche, Argentina, a resort town in the beautiful Lake District of northern Patagonia. Stay in the legendary Llao Llao Hotel, and enjoy spectacular views of the mountains and lakes in the surrounding national park. With your guide, enjoy activities according to your interests such as a private cruise on the deep blue waters of Lake Nahuel Huapi.

Next, fly to El Calafate to experience southern Patagonia's vast open steppe and the impressive peaks, glaciers and pale blue lakes of Los Glaciares National Park. One day, visit magnificent Perito Moreno Glacier—one of the few advancing glaciers in the world—to see (and hear!) icebergs calving from it, and perhaps opt to take a guided ice-trek on top of the glacier itself. If desired, also enjoy exciting lodge-based activities, such as hiking, mountain biking, birdwatching and horseback riding.

Transfer overland to Torres del Paine National Park, Chile, one of the most spectacular national parks in South America. Best known for the iconic sharp summits of the Paine mountain range, the park is a wonderland of mountains, green forest, roaring rivers, sapphire lakes and vivid blue glaciers. Choose from a number of daily excursions according to your interests, such as introductory, moderate or advanced trekking, wildlife viewing and bird watching, photography safaris, boating, trail walking, visiting Patagonian ranches, gourmet BBQs and picnics near glaciers, and horseback riding through the forest of the Blue Lake area. Conclude the tour with a flight to Santiago to connect with your onward flight.

Throughout the tour, sightseeing is flexible and tailored to your interests, and accommodation is in Patagonia's leading luxury properties.
Itinerary Overview
Day 1
Arrive Bariloche, Argentina
Arrival private transfer to hotel for 3 nights
Day 2

Bariloche
Full-day private tour, including private boat ride

Day 3

Bariloche
Morning private scenic tour. Afternoon at leisure to enjoy resort's facilities

Day 4
Bariloche – El Calafate
Private transfer and flight (not included in cost) to El Calafate for 2 nights
Day 5

El Calafate
Lodge-based touring and activities

Day 6
El Calafate – Torres del Paine, Chile
Private overland transfer to luxury lodge in Torres del Paine for 4 nights
Days 7-9
Torres del Paine
Lodge-based touring and activities
Day 10
Depart Chile
Airport transfer and flight (not included in cost) to Santiago to connect with onward flight
Hotels
| | |
| --- | --- |
| Bariloche: | Llao Llao Hotel & Resort |
| El Calafate: | Eolo |
| Torres del Paine: | Awasi Patagonia, Tierra Patagonia, Explora Hotel Salto Chico or Singular Patagonia |
Cost
| | |
| --- | --- |
| $18,400 | Per person (double occupancy) |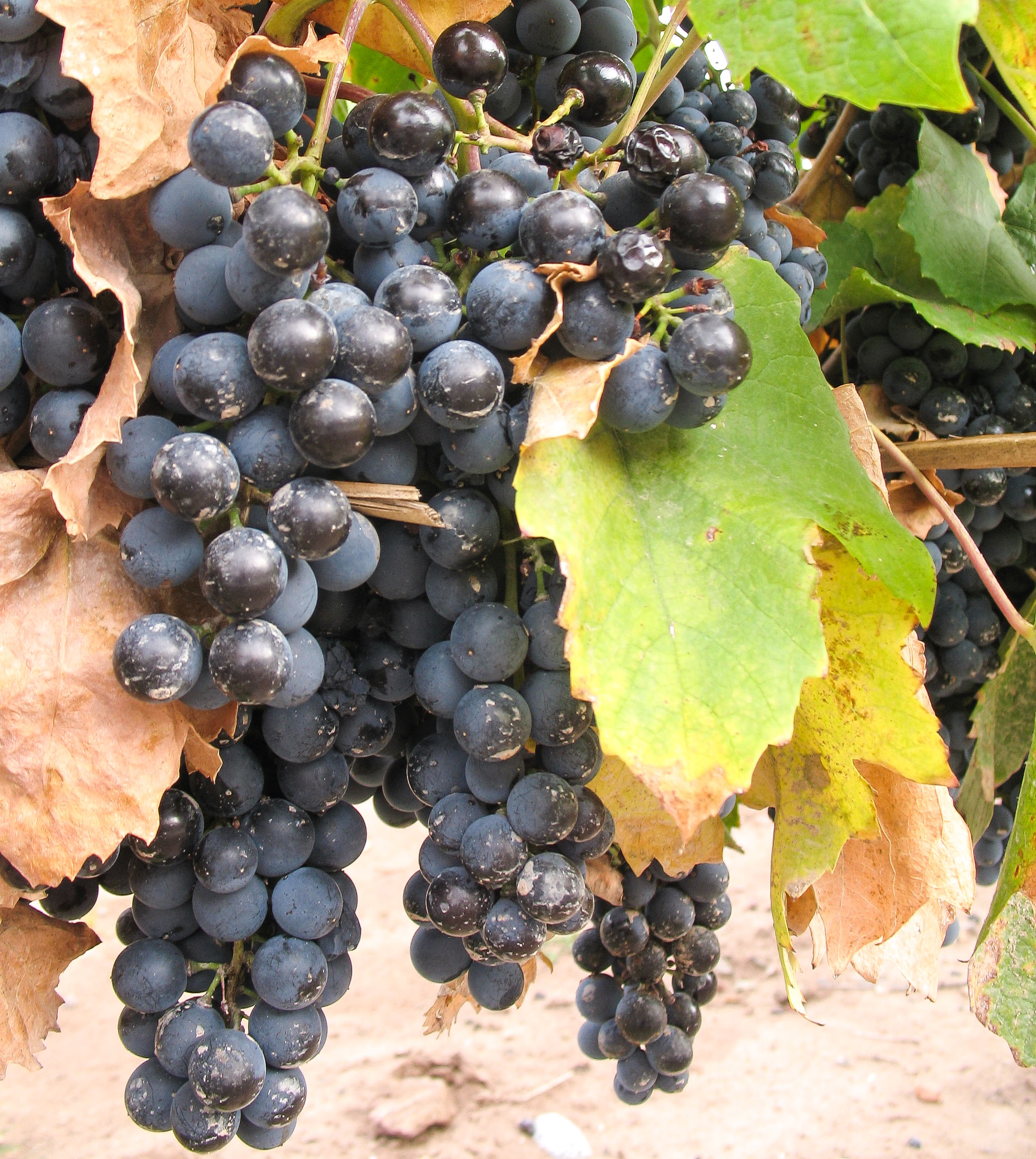 Essence of Argentina
(12 Days)
Buenos Aires, Iguazu Falls, El Calafate, Bariloche
Discover Argentina
(11 Days)
Buenos Aires, El Calafate, Iguazu Falls
Luxuries of Argentina
(9 Days)
Buenos Aires, Bariloche
Best of Buenos Aires
(6 Days)
Classic Argentina
(12 Days)
Buenos Aires, Iguazu Falls, Mendoza, Bariloche
Highlights of Argentina
(10 Days)
Buenos Aires, El Calafate, Bariloche
Exclusive Argentina
(11 Days)
Buenos Aires, Mendoza, Bariloche
Introduction to Argentina
(7 Days)
Buenos Aires, Iguazu Falls
Best of Salta & Northwest Argentina
(8 Days)
Salta, Purmamarca, Cafayate
Journey Through Argentina
(15 Days)
Buenos Aires, Iguazu Falls, Mendoza, El Calafate, Bariloche
Family Tour of Argentina
(10 Days)
Buenos Aires, Iguazu Falls, Bariloche
Active Argentina
(13 Days)
Buenos Aires, El Chalten, El Calafate, Iguazu Falls
Multi-country Tours
Patagonia Adventure
(10 days)
Bariloche, El Calafate, Torres del Paine
Rio de Janeiro, Iguazu Falls & Buenos Aires
(9 Days)
Best of Rio & Buenos Aires
(10 Days)
Rio de Janeiro, Buenos Aires
Highlights of Brazil & Argentina
(15 Days)
Rio de Janeiro, Iguazu Falls, Buenos Aires, El Calafate, Bariloche
Highlights of Argentina & Chile
(13 days)
Buenos Aires, Iguazu Falls, Santiago, Valparaiso, Torres del Paine
Introduction to Argentina & Peru
(13 Days)
Buenos Aires, Iguazu Falls, Lima, Sacred Valley, Machu Picchu, Cusco
Journey Through Argentina & Chile
(19 Days)
Buenos Aires, Iguazu Falls, Mendoza, Bariloche, El Calafate, Torres del Paine, Santiago & Valparaiso
The Ultimate Wine Tour: Argentina & Chile
(12 Days)
Colchagua Valley, Santiago & Valparaiso, Mendoza, Buenos Aires
Grand Tour of South America
(27 Days)
Buenos Aires, Iguazu Falls, Bariloche, El Calafate, Torres del Paine, Santiago & Valparaiso, Atacama Desert, Lima, Sacred Valley, Machu Picchu, Cusco
Thank you for putting together such a memorable trip to Argentina for our family. It was a totally seamless experience from beginning to end, and your recommendations and private tours made all the difference.
~ J.M., New York, NY
Our Argentina and Chile trip was perfect. The guides and drivers were great and all of the hotels were excellent. Thanks again for another awesome trip.
~ R.D., Verbier, Switzerland
We just returned from Argentina!  We had a fabulous trip. Thanks for all the great planning. We can't wait to go back. Spectacular lakes and mountains. Just gorgeous. All of the guides were terrific. High marks.
~ V.R., McLean, VA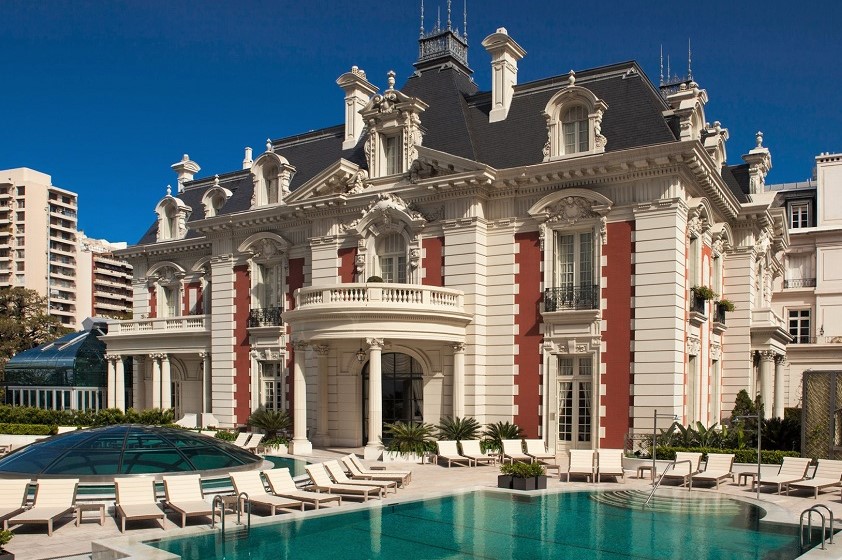 Recommended by:
Departures
Conde Nast Traveler
The New York Times
Wall Street Journal
Travel + Leisure
Town & Country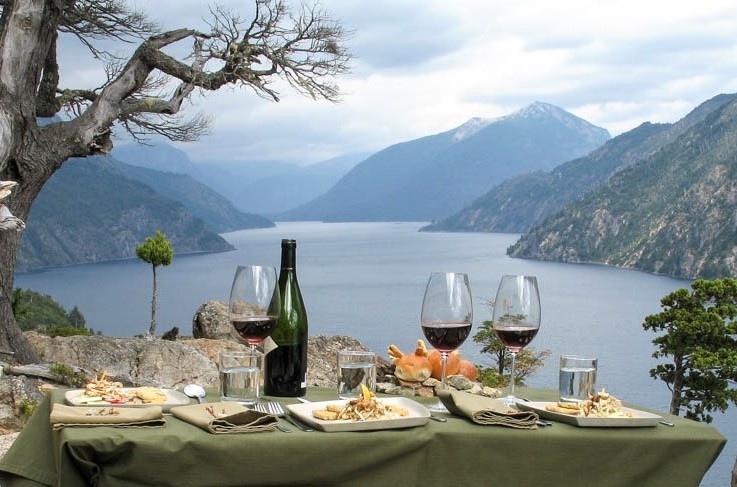 Hiking and Active Tours in Patagonia & Iguazu Falls, Argentina
Wine Touring in Argentina & Chile
Iconic Image: Perito Moreno Glacier in Patagonia
The Best Luxury & Landscapes in Northern Patagonia, Argentina
Llama Trekking in Northwest Argentina
An Excursion to the Pampas: Estancias, Gauchos, Polo & More