August 21, 2014
Llama Trekking in Northwest Argentina
Llama trekking in the foothills of the Andes is an unforgettable way to experience the stunning nature and vibrant culture of Northwest Argentina.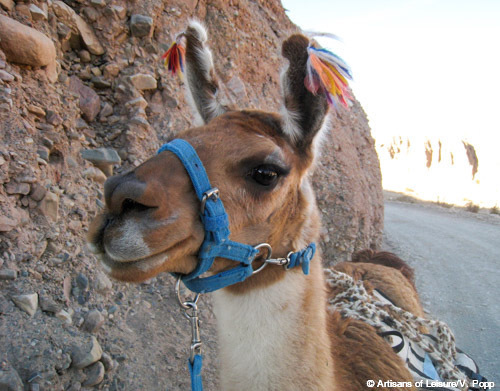 A two-hour flight from Buenos Aires, Salta City is the gateway to Northwest Argentina and the rural provinces of Salta and Jujuy. This delightful and less-visited region offers many varied touring options, including traditional villages, wine country, pre-Columbian ruins, cloud forests, salt pans, high-altitude desert landscapes, views of volcanoes and the high Andes, and more.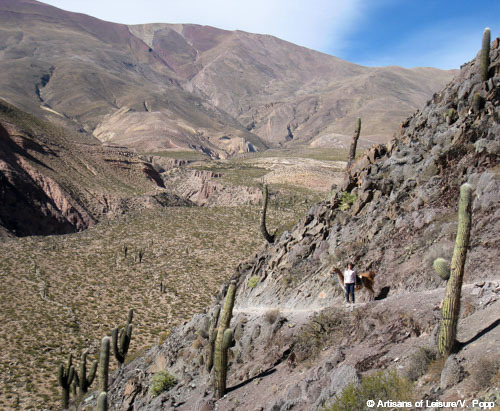 Trekking with genial local guides and native llamas—pack animals that carry provisions for the day—offers a distinctly Argentine way into the Quebrada de Humahuaca, a rugged valley of multi-colored hills  and ancient villages in Jujuy Province.
One of the most popular hiking paths in the Quebrada winds through the stone streets of the village of Tilcara and then circles up into the hills beyond. The route offers splendid views of the town and of the valley's famous pink- and purple-hued quebradas (ravines), which are particularly colorful at dawn and dusk.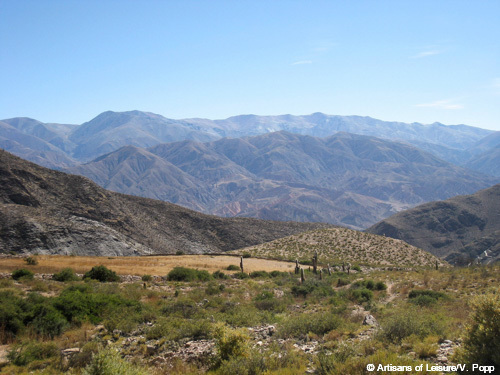 The landscape and climate change dramatically as the trail climbs and then plateaus. Arriving at the top and seeing the expanse of the valley on the other side is a singularly breathtaking experience. The impressive vista makes a great place for an almuerzo (lunch) of fresh bread, cheese, wine, and Argentine delicacies such as dulce de batata (sweet potato jam) and dulce de membrillo (quince jam). It is a local custom to pour a bit of wine onto the ground as an offering to Pachamama, a goddess of the earth worshipped by indigenous people of the Andean region.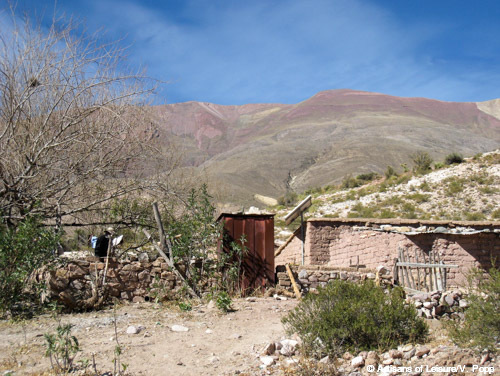 Later in the day, dropping down into a narrow canyon alongside the Huasamayo River yields a thrilling find: trilobite formations in the surrounding rocks!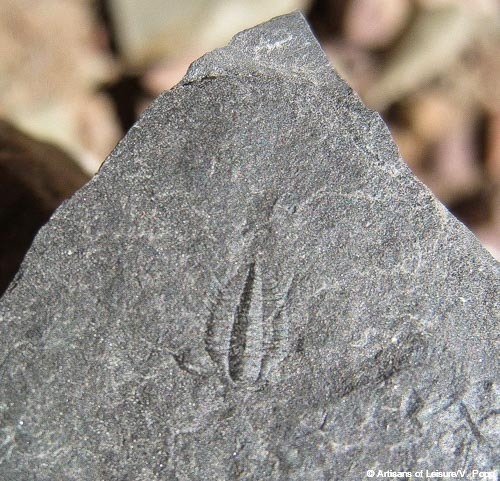 Eventually, the trail reaches a formation known as Garganta del Diablo or Devil's Throat. This formidable gorge, renowned for its spectacular colors and its echo, is one of Tilcara's most beautiful natural attractions.
After the invigorating hike, it's satisfying to partake in the Argentine tradition of merienda, the convivial late-afternoon meal that comes before dinner. Pairing robust mate tea with traditional medialunas (sweet, crescent-shaped pastries) is a delicious ending to a day of exploring the natural wonders in Northwest Argentina.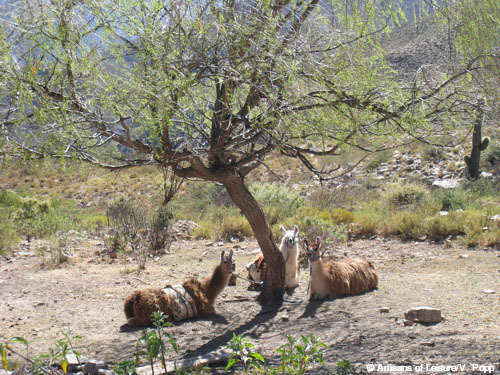 Our Best of Northwest Argentina and Journey Through Argentina tours feature the best of Salta and Jujuy provinces, including half-day, full-day or multi-day hikes in the Quebrada de Humahuaca. We can also customize any of our private Argentina tours to include activities in this region.
Destinations: Argentina, South America
Tags: adventure, Argentina, food, hiking, llamas, luxury Argentina tours, Salta, South America, trekking, wildlife