September 18, 2014
Best of Ireland
Our private Ireland tours feature the most beautiful places, most luxurious hotels and most interesting cultural experiences throughout the Emerald Isle.
Ashford Castle, one of the best luxury castle hotels in Ireland, is included on many of our Ireland tours. The oldest part of this castle in County Mayo dates from 1228. Ashford has been extensively restored to enhance the hotel's historic flavor.
In the 19th century, Benjamin Lee Guinness, of the famed beer brewing family, purchased Ashford Castle and extended the estate to 26,000 acres. Today, the expansive grounds are an ideal spot for enjoying the Irish countryside and active pursuits.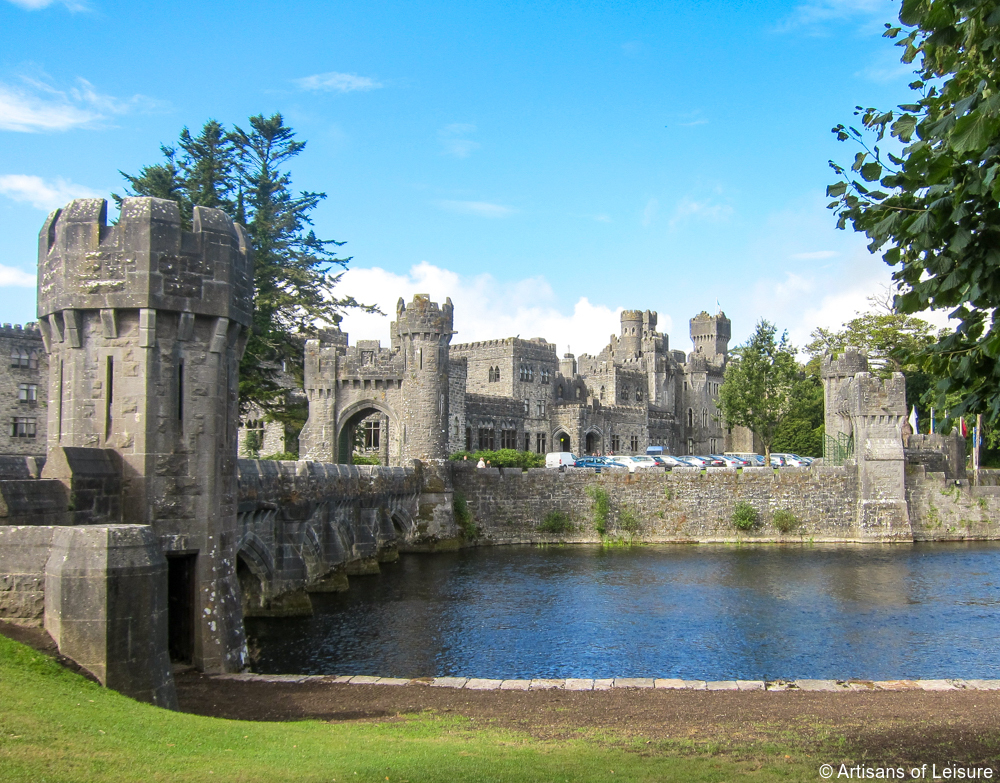 While staying at castle hotels in Ireland, we arrange for our travelers to experience interesting activities such as a "hawk walk." Adults and children alike find it thrilling to interact with the majestic birds of prey.
We also arrange golf, fishing with a ghillie (traditional fishing guide), falconry, clay pigeon shooting, tennis, whiskey tasting, hot-air balloon rides and horseback riding.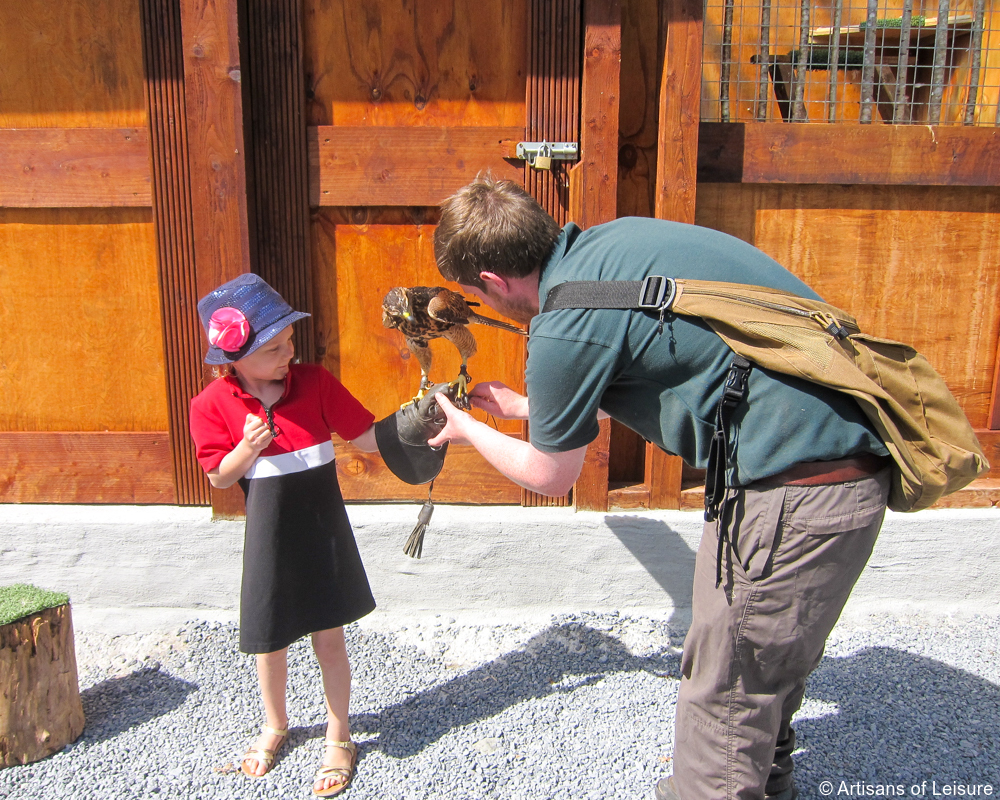 Ashford Castle has many historic spaces.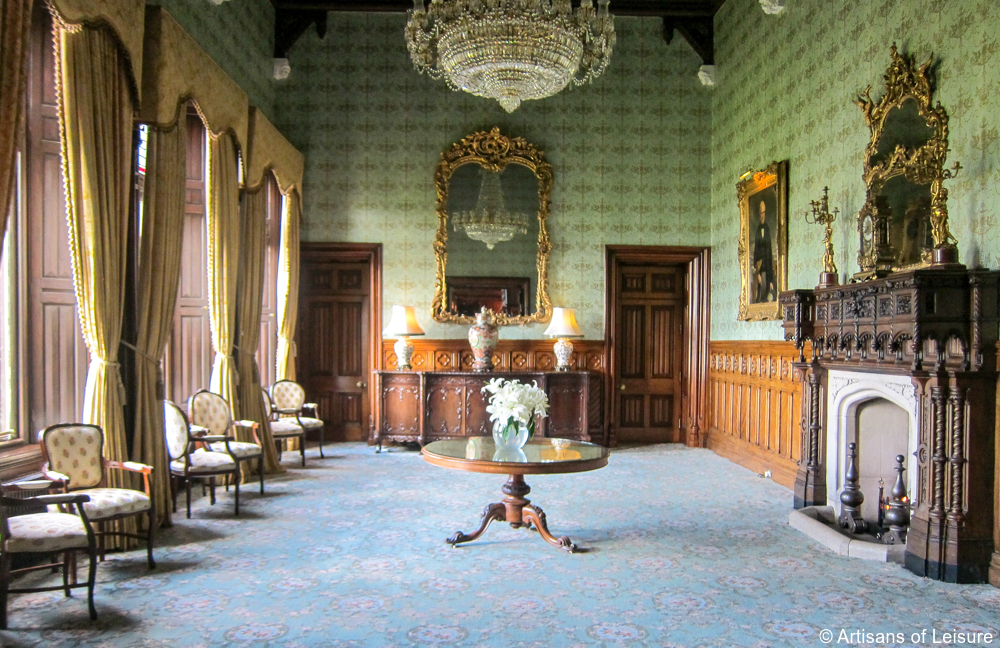 An Irish breakfast of eggs, mushrooms, tomatoes, berries, apricots, grapefruit and brown bread.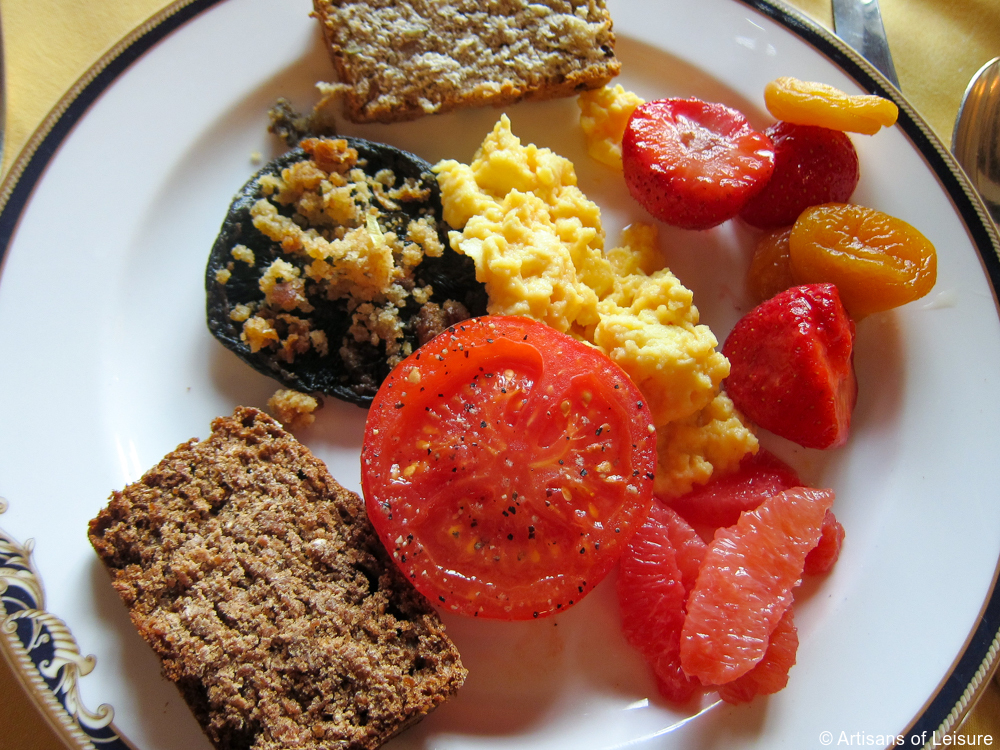 Ashford is a good base for exploring Connemara, a rugged landscape of mountains, moors and bogs.
A must-see is Kylemore Abbey, a stone castle and walled garden in a beautiful lakeside setting.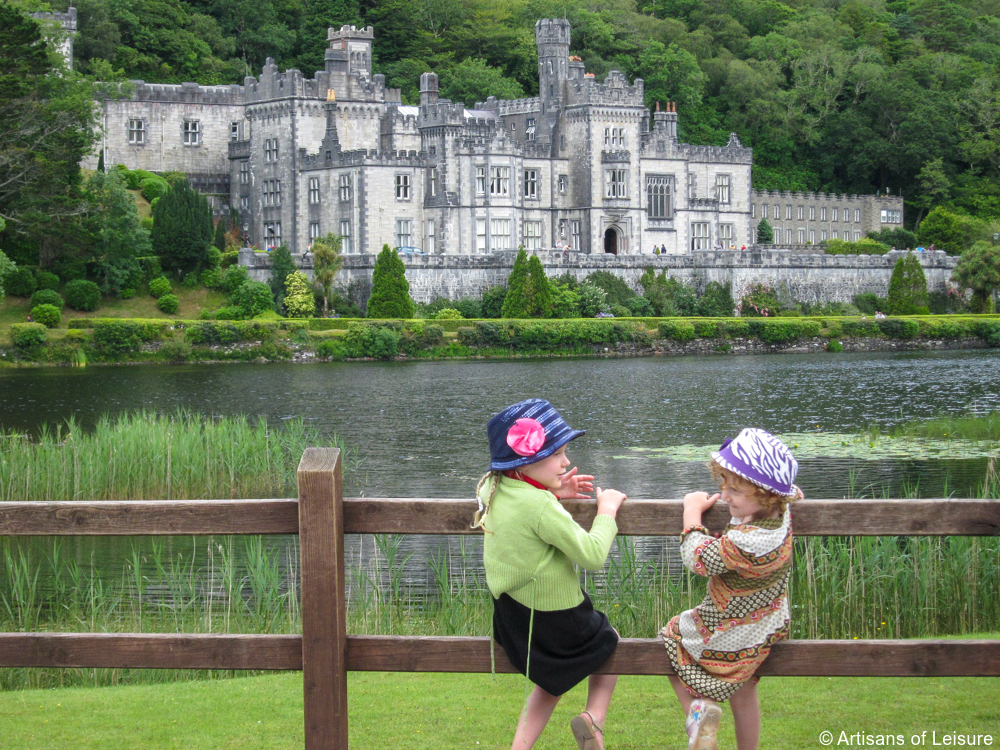 The charming Irish landscape is full of surprises. Around any corner, you might see ruined castles, colorful wildflowers, stunning vistas or fluffy sheep roaming among traditional dry stone walls.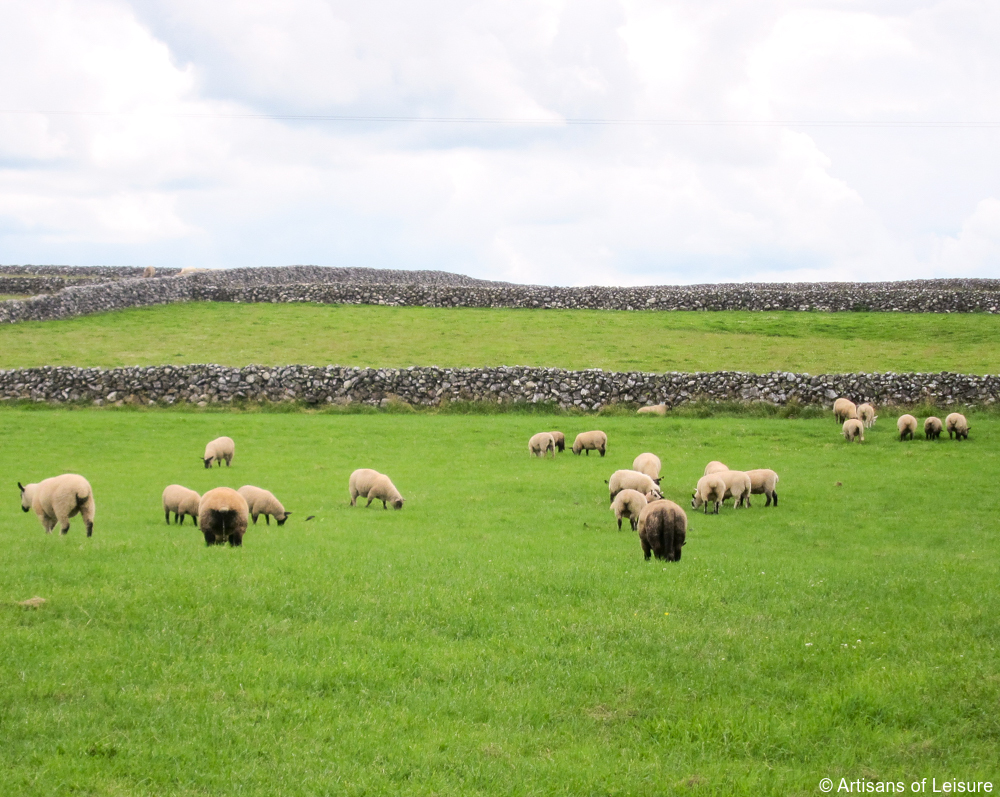 One of our favorite drives in Ireland is from Ashford Castle to Dromoland Castle via Galway, the village of Kinvara, and the dramatic landscapes of the Burren and the Cliffs of Moher.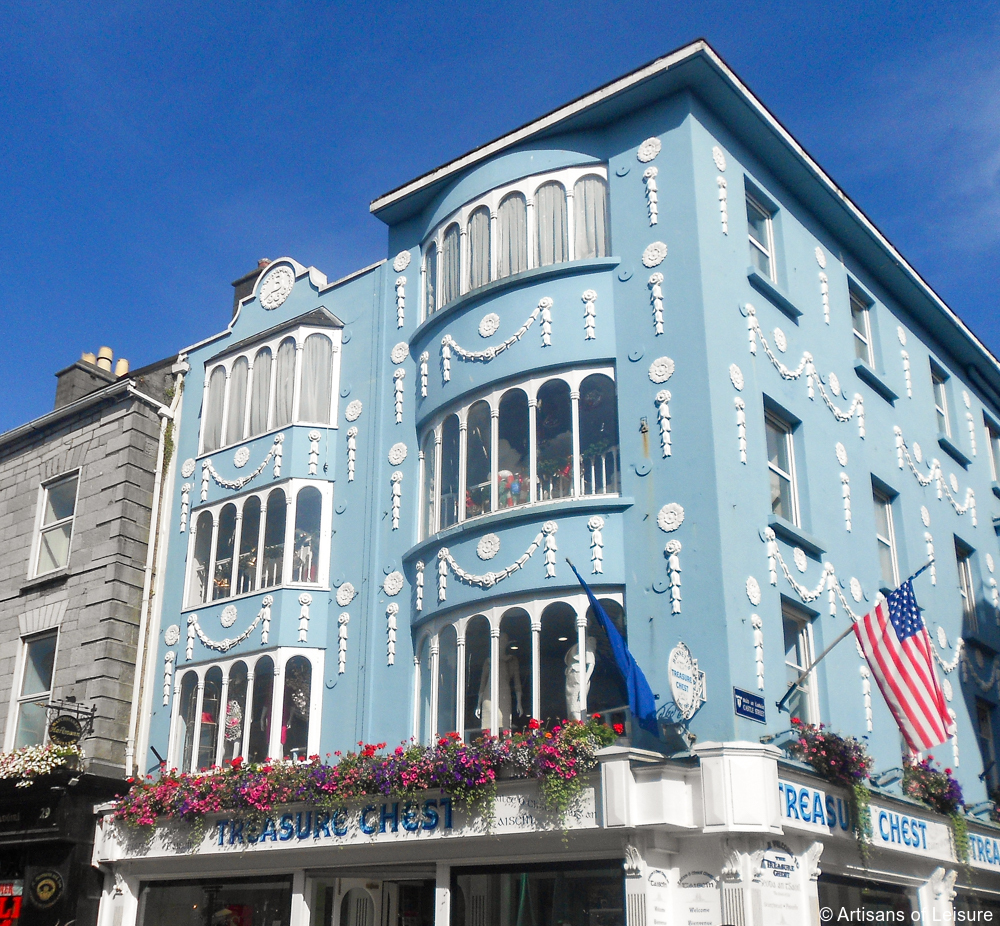 Music and dance are an everyday part of Irish culture.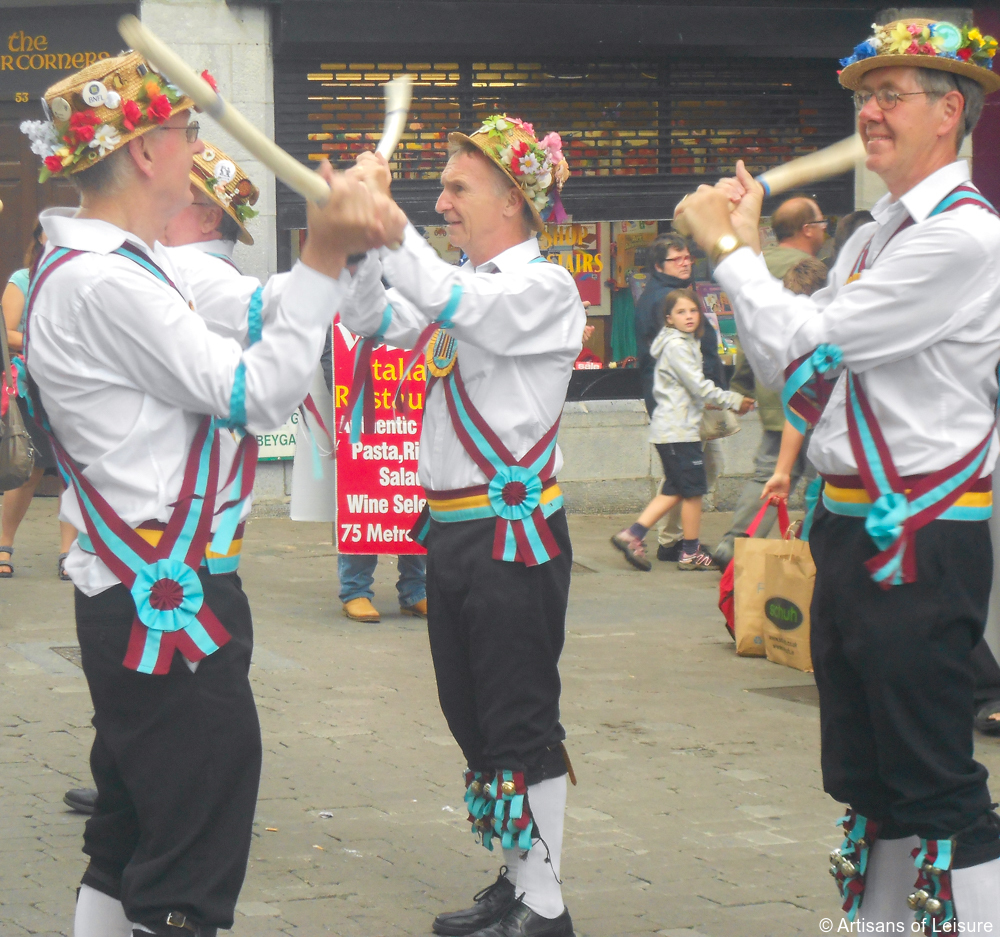 Dunguaire Castle is one of the many beautiful historic castles that dot the Irish landscape.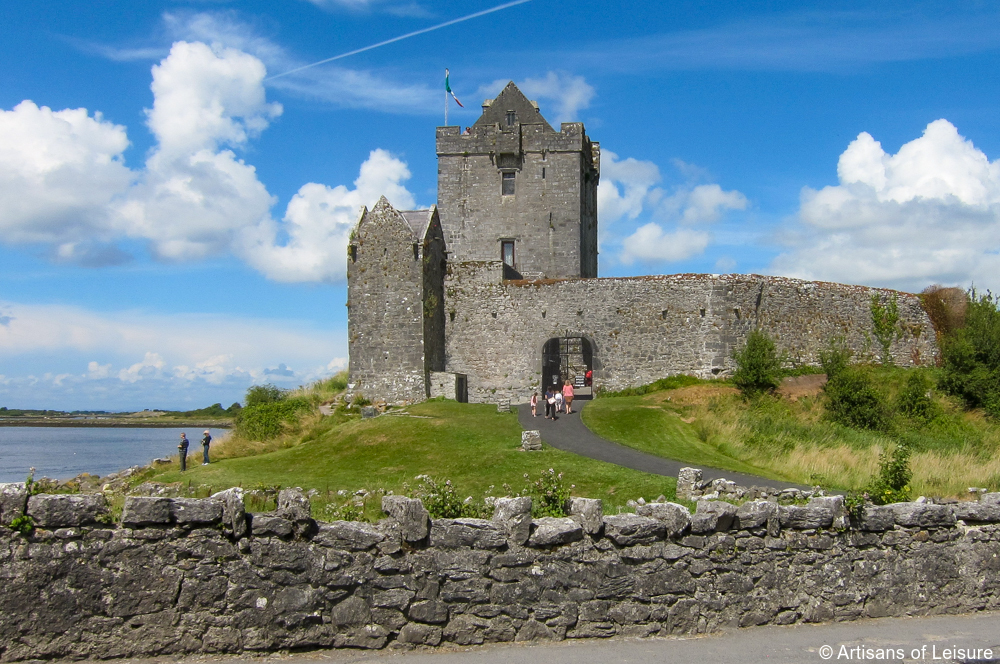 A local pub, like this one in the village of Kinvara, is a good place to stop for a pint of beer and a snack.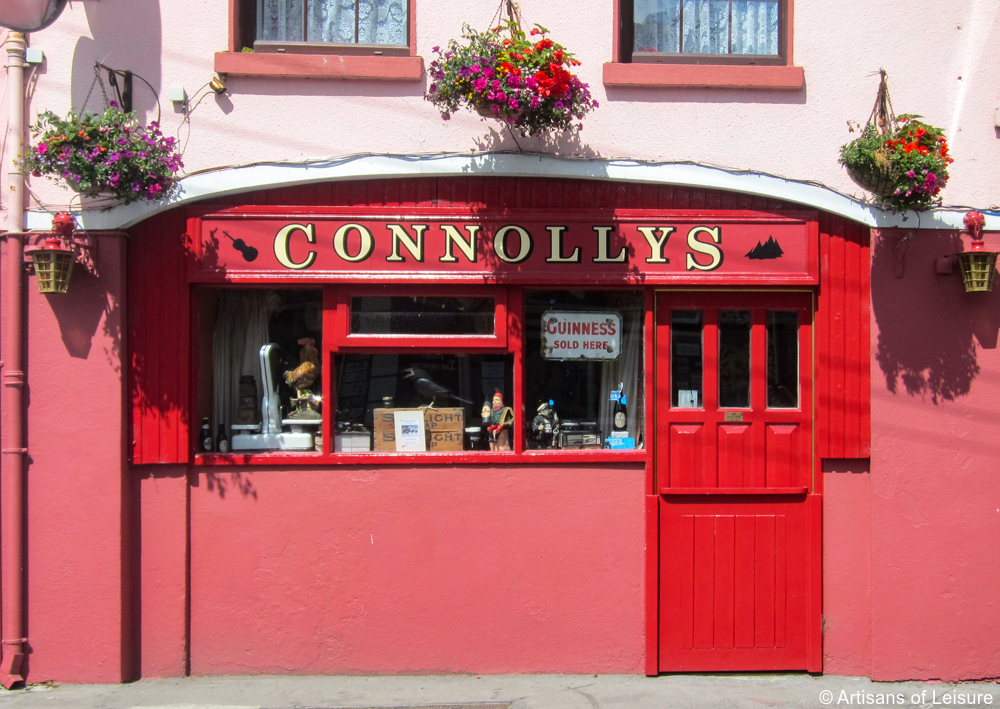 The Burren is another highlight of the region. This eerie expanse of rocky karst hills is dotted with megalithic sites, including Poulnabrone Dolmen, a portal tomb. Used between 3800 and 3200 B.C., the tomb contained the remains of more than 20 adults and children.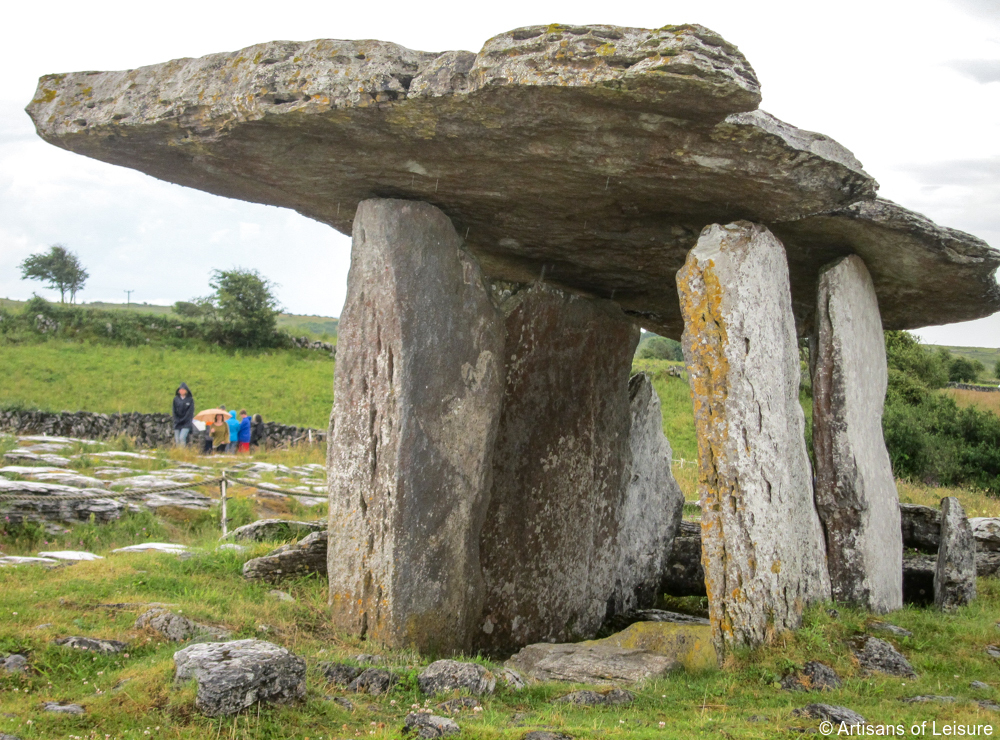 Surprisingly, the Burren is also one of the most ecologically diverse places in Europe and home to over 70 percent of Ireland's native plant species.
We like to include a visit to a local artisanal perfumery that produces lotions, soaps and perfumes inspired by the Burren's plants.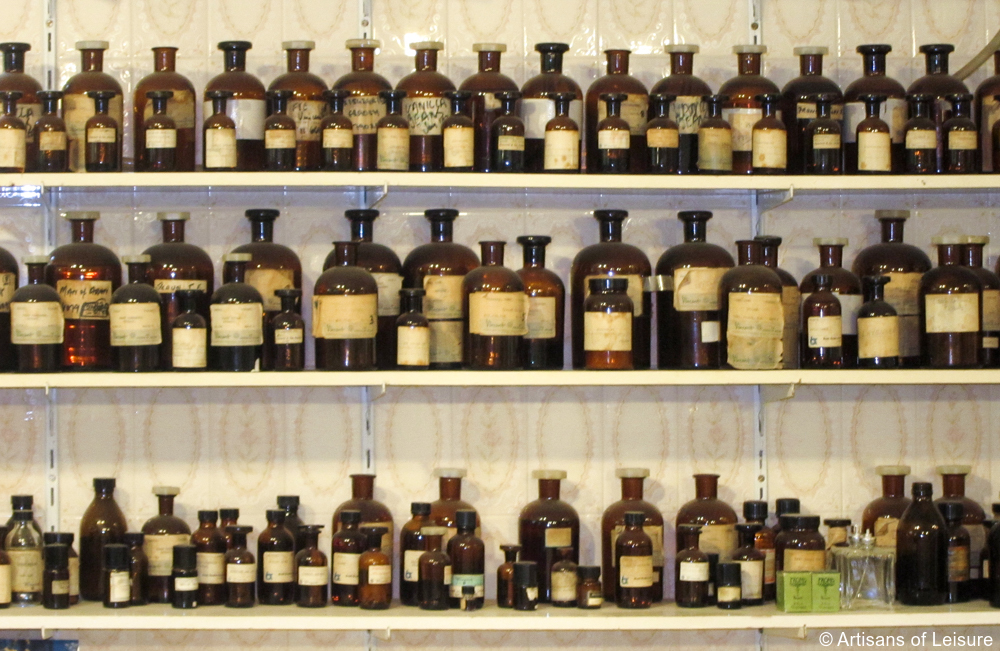 This drive also includes a stop at the dramatic Cliffs of Moher.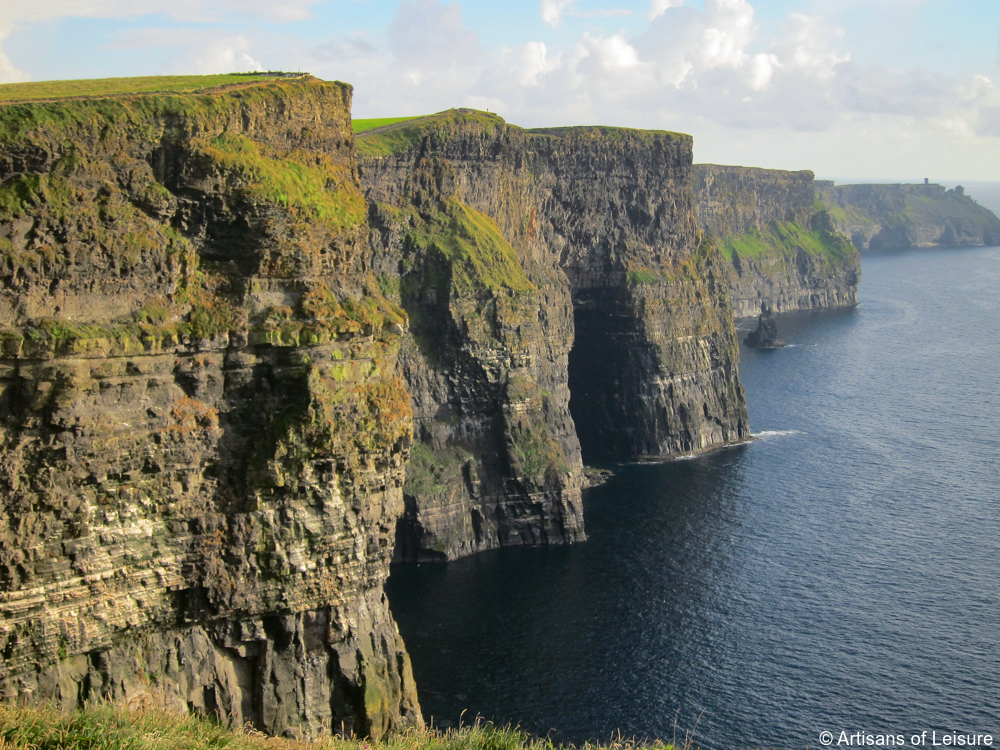 Dromoland Castle in County Clare is another of our preferred luxury castle hotels with a long and rich history.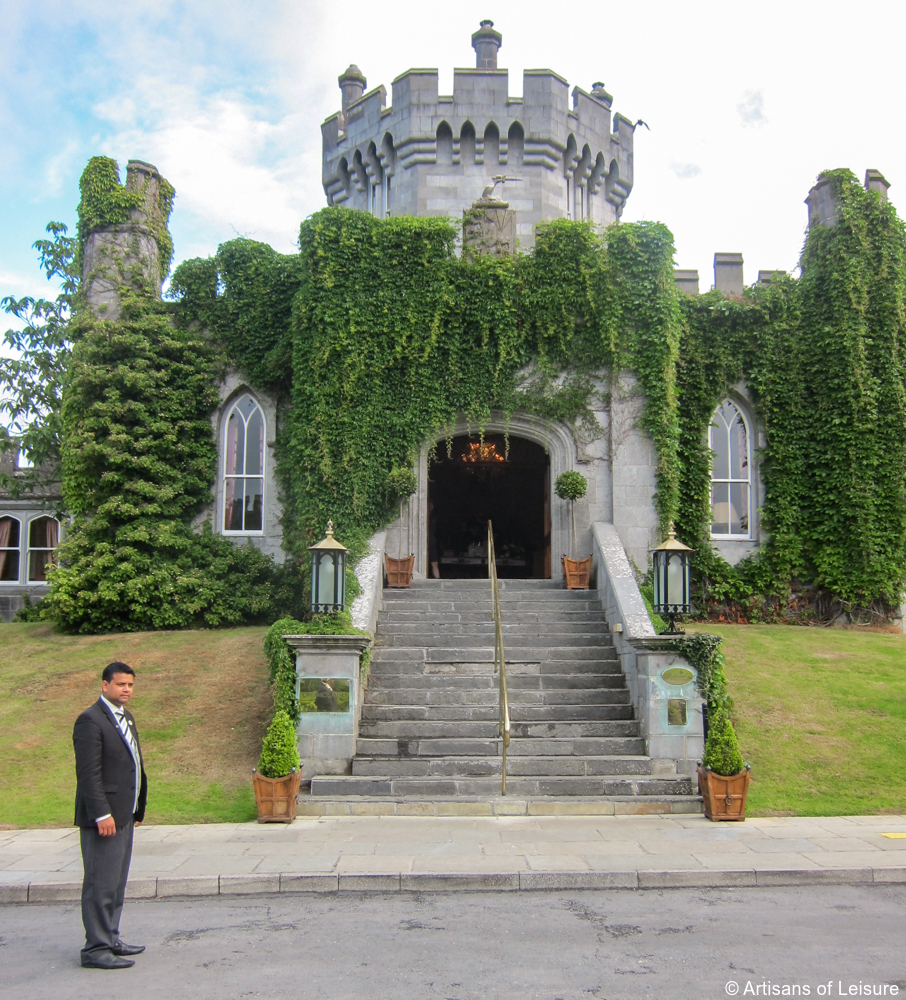 For 900 years, Dromoland was the home of a branch of the O'Brien family, who were the descendants of legendary 11th-century Irish king Brian Boru.
Many of our Ireland tours include time at leisure at Dromoland Castle to enjoy the resort facilities, extensive grounds and many on-site activities.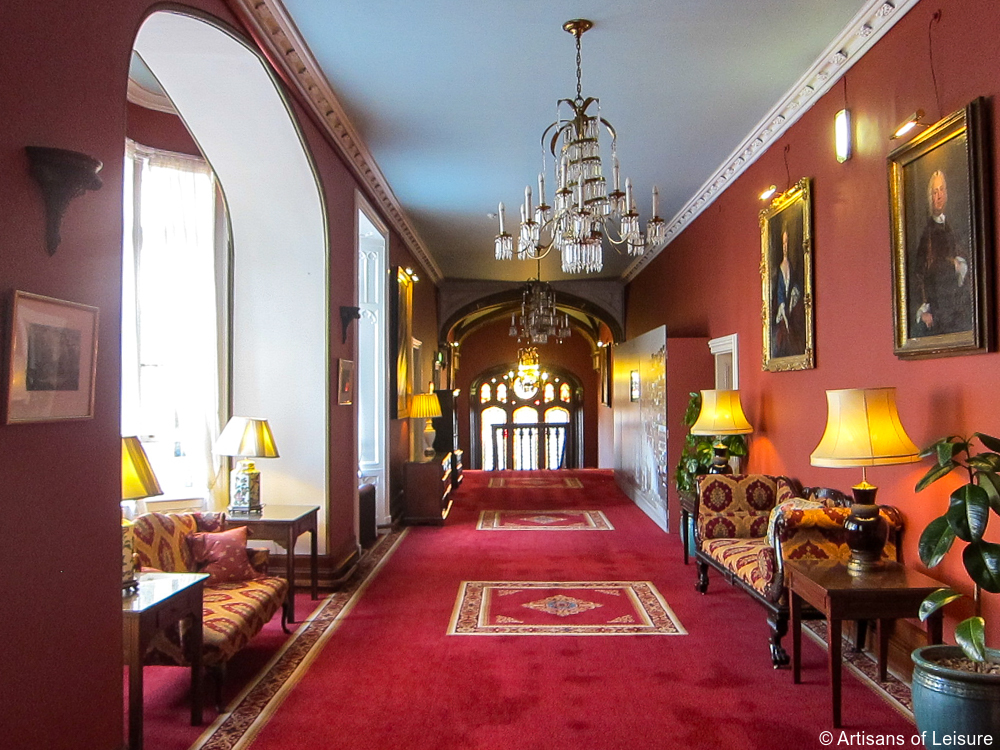 Adare is one of the many charming villages in County Kerry, the gateway to Ireland's southwest coast. It has many traditional thatched-roof cottages.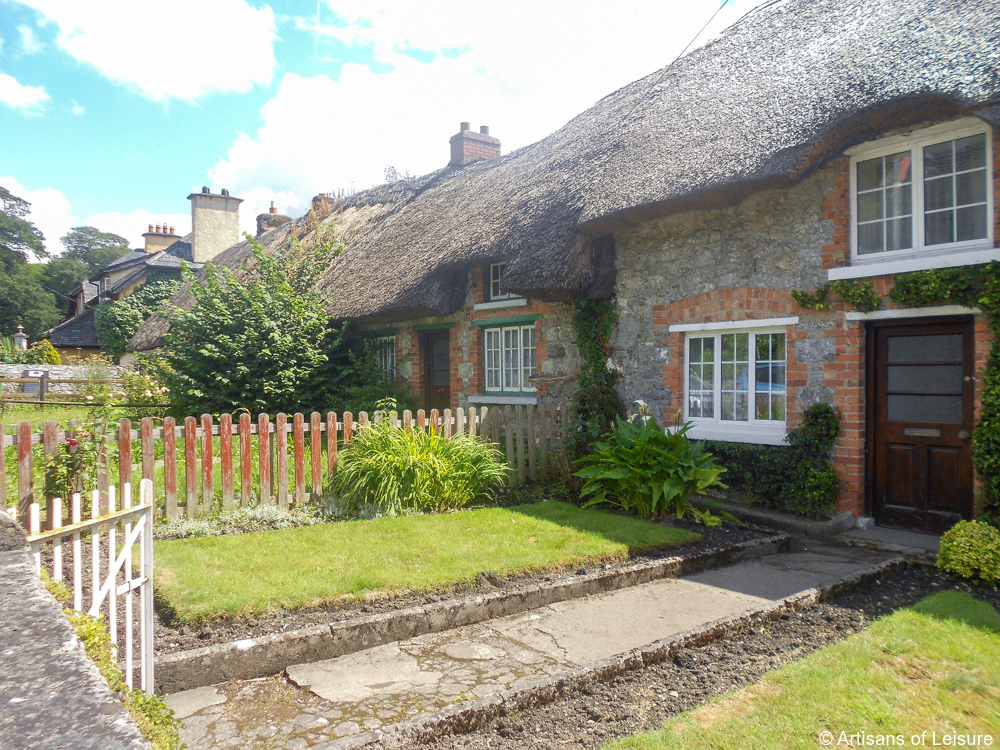 On the outskirts of the town is Adare Manor, a luxurious castle hotel with a championship golf course and walled gardens on its expansive grounds. The nearby River Maigue is popular for trout fishing.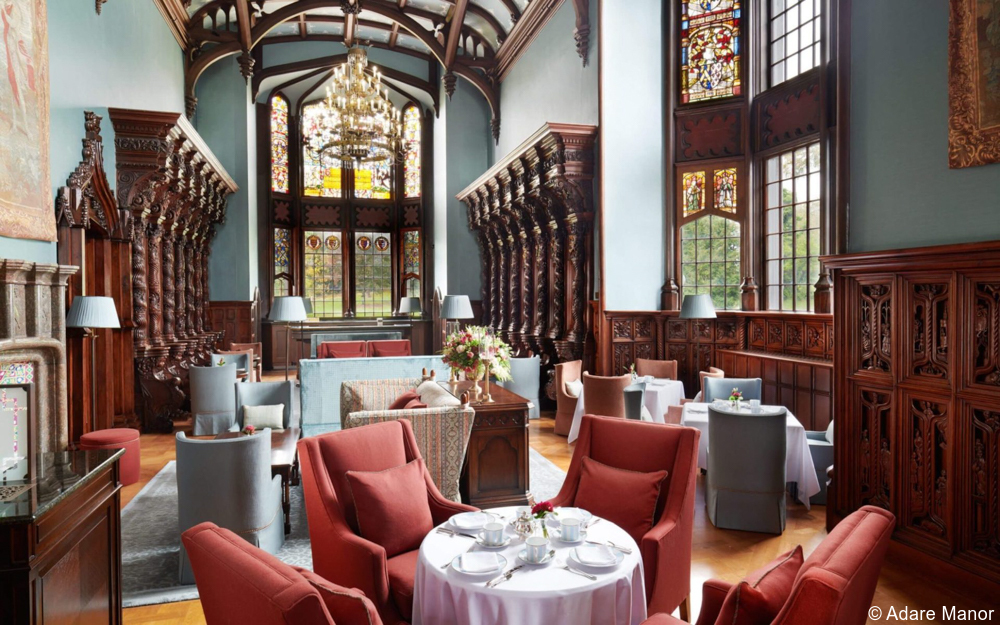 Another highlight of County Kerry is Killarney National Park, a spectacular landscape of mountains, lakes and forests. Our tours include rides in a traditional horse-drawn jaunting cart, a fun way to see the park.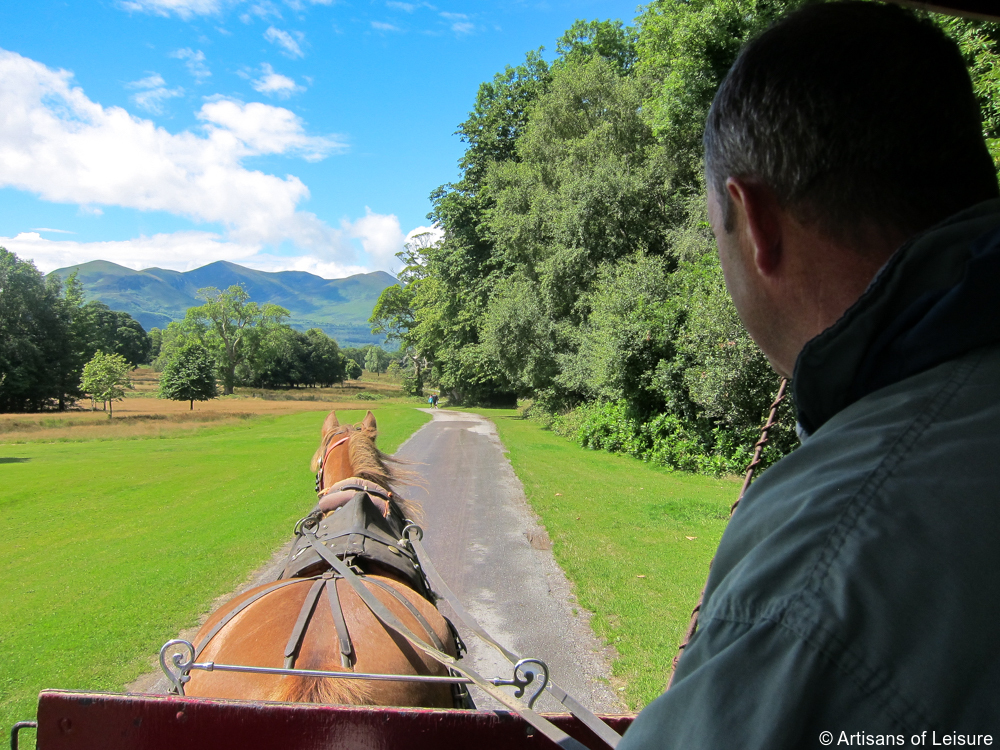 We also take travelers to Muckross House, Gardens & Traditional Farms. The stately 19th-century stone mansion is surrounded by 11,000 acres (4,452 hectares) of grounds in the heart of the national park.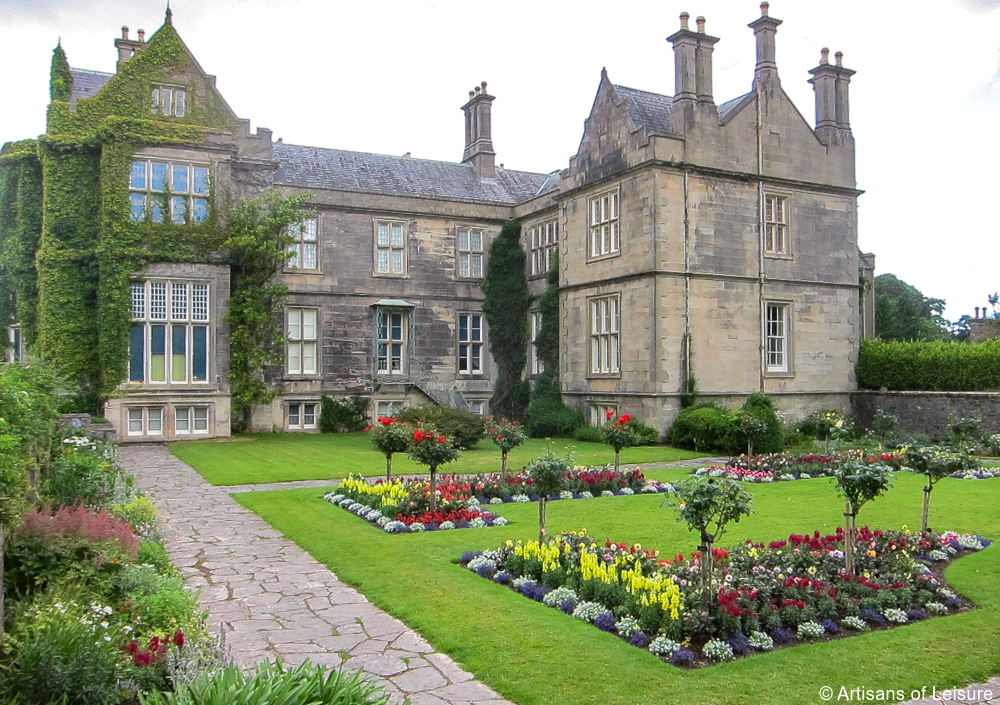 Families with children will enjoy a visit to the Muckross Traditional Farms, which replicates rural Irish life in the early 20th century.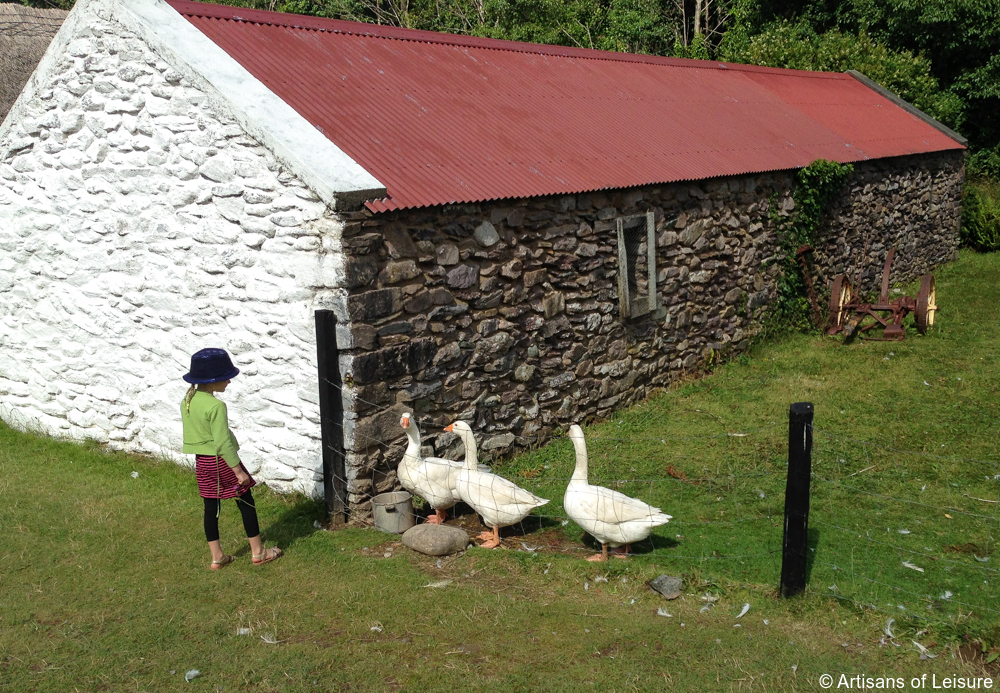 County Kerry also encompasses peninsulas (Dingle, Iveragh and most of Beara) that define the southwest coast of Ireland as dramatic landscapes of green fields, rocky crags and emerald waters.
The Ring of Kerry, perhaps the most famous drive in Ireland, follows the edge of the Iveragh Peninsula from Killarney to Kenmare, taking in breathtaking views along the way.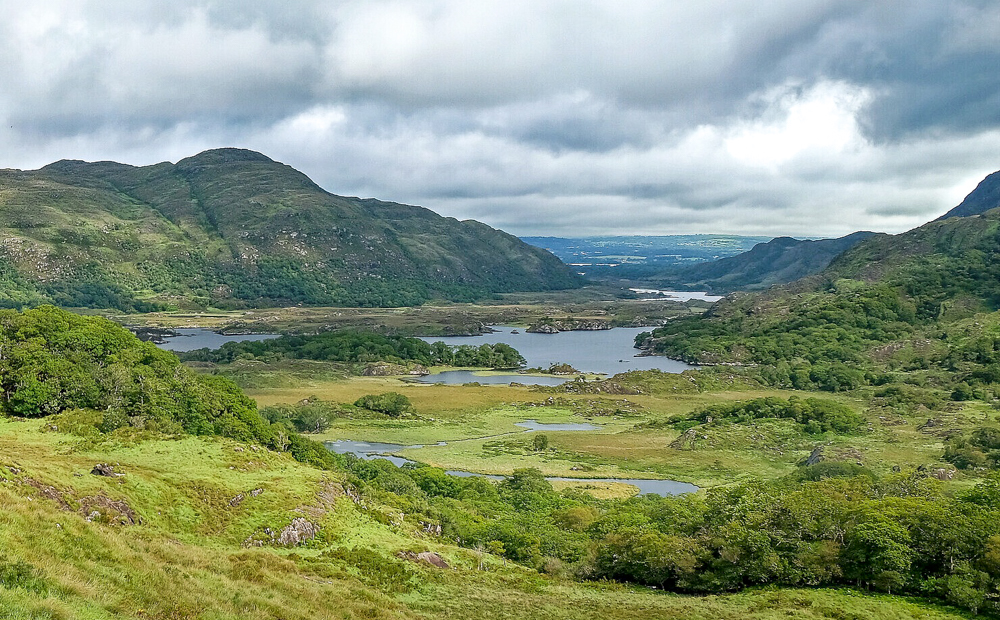 Clochans (dry-stone, beehive-shaped huts) and other Neolithic structures are a fascinating glimpse into the past of these peninsulas, which scholars believe have been inhabited for thousands of years. The purpose of the clochans remains unclear, but one theory is that monks lived in them. Dating them is also difficult as the technique used in their construction was employed from early Christian times to the 19th century.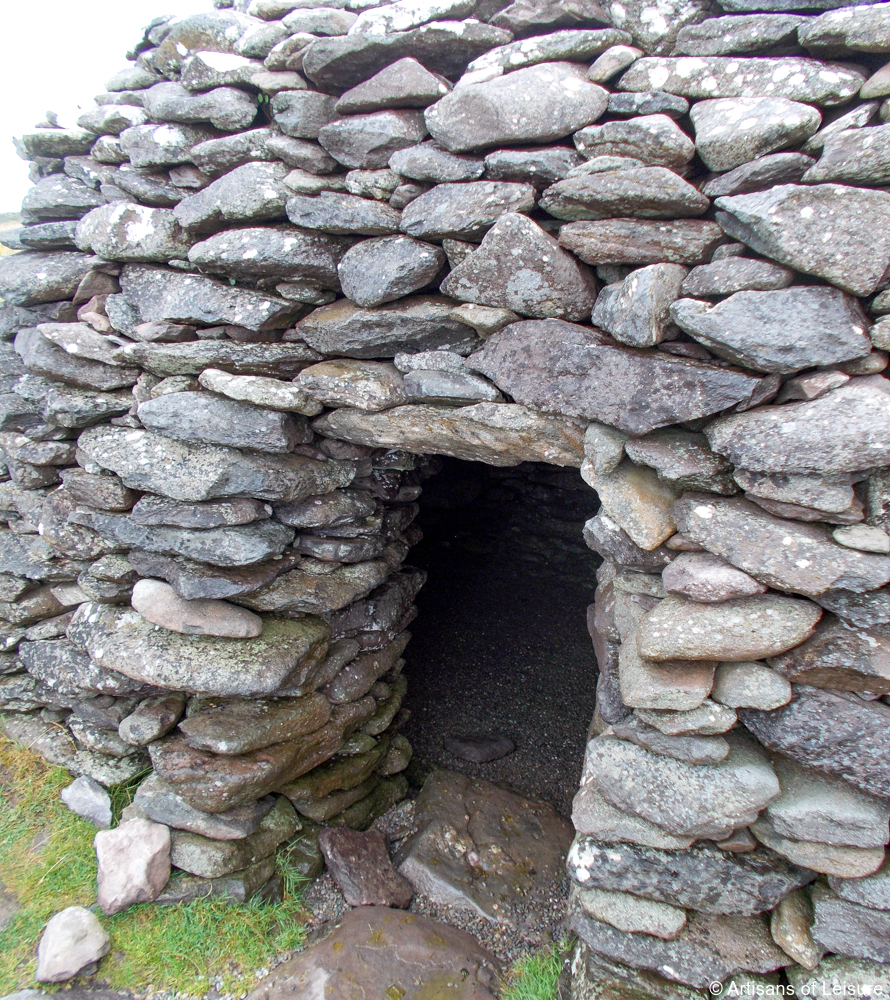 The wild, undiscovered feel of the Beara Peninsula makes it another of our favorite touring options in the region.
Many artisans live in the area. They take wool from local sheep…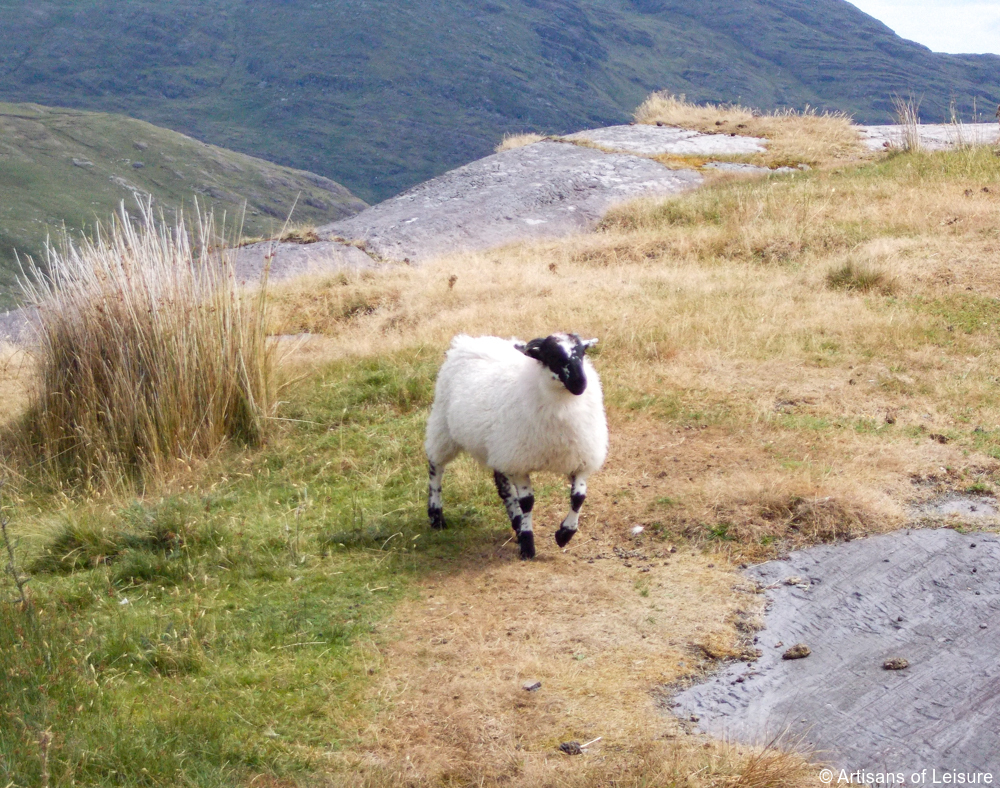 …and turn it into beautiful crafts such as hats, sweaters and scarves.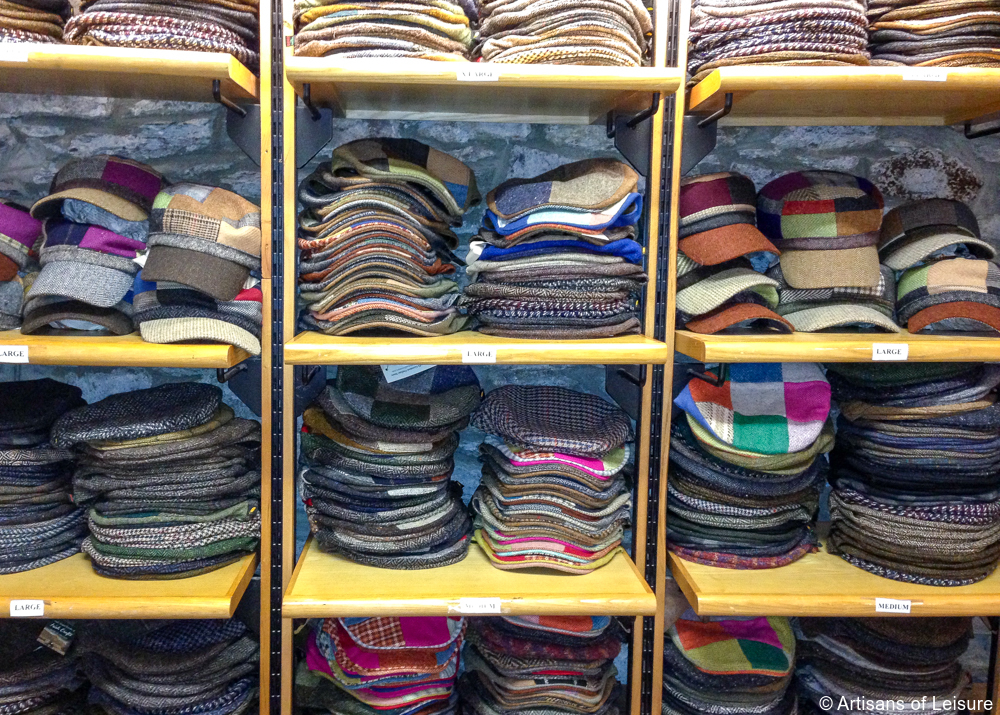 Artisans of Leisure can arrange many different types of activities in southwest Ireland, such as hiking, biking, shearing sheep and learning to make chocolate.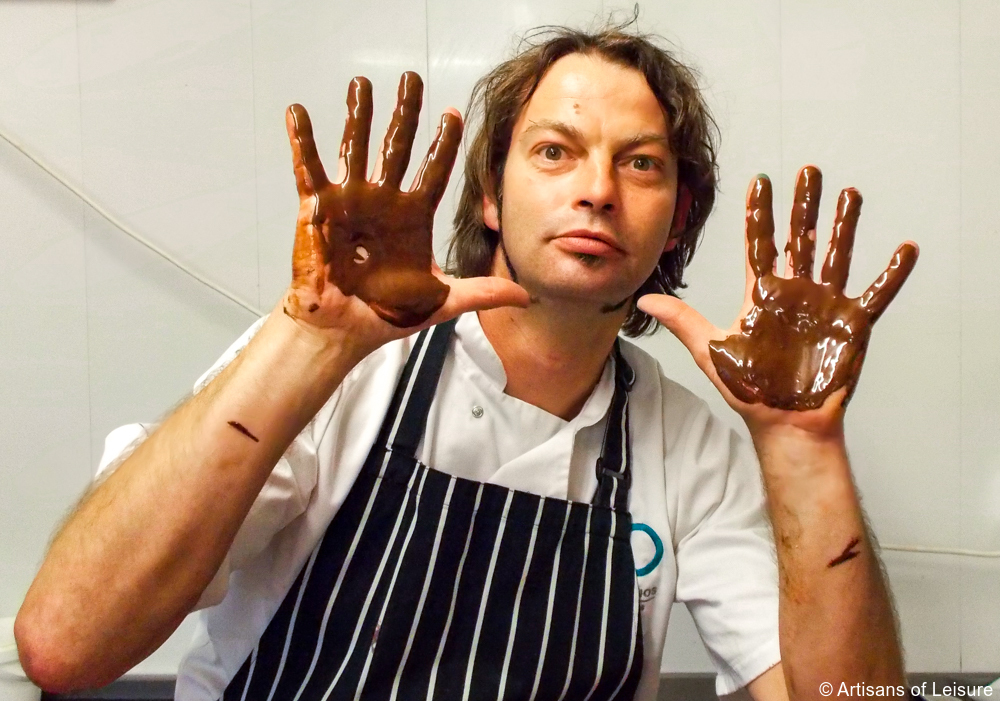 This ancient stone circle is near the Park Hotel Kenmare, one of our preferred luxury hotels in the region.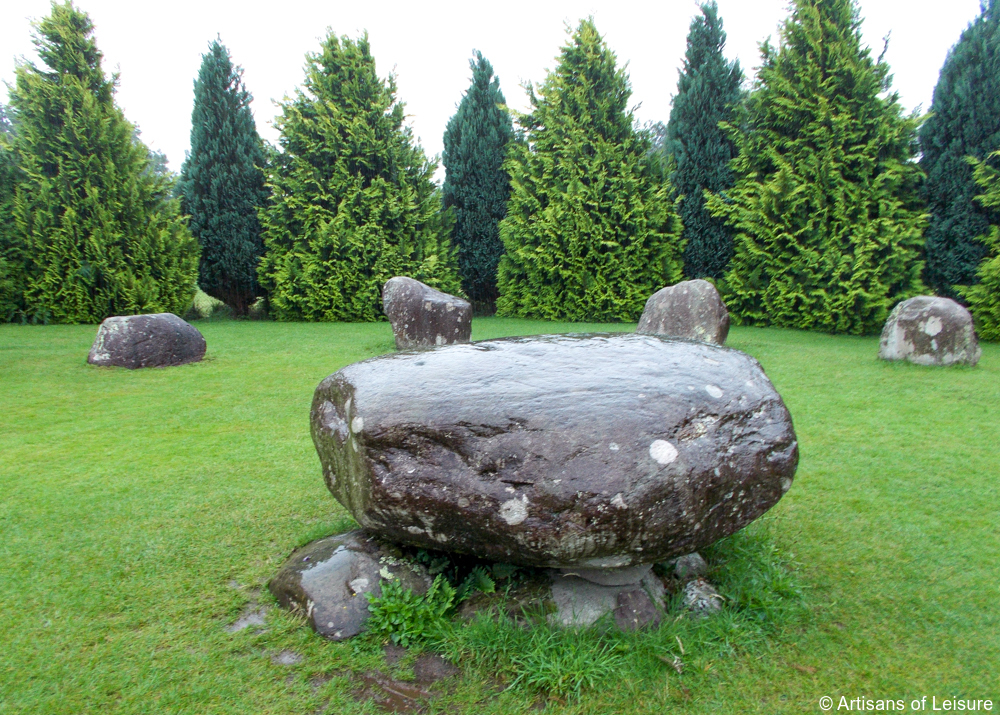 South from Kenmare are beautiful gardens, including the Italianate gardens on Garnish Island…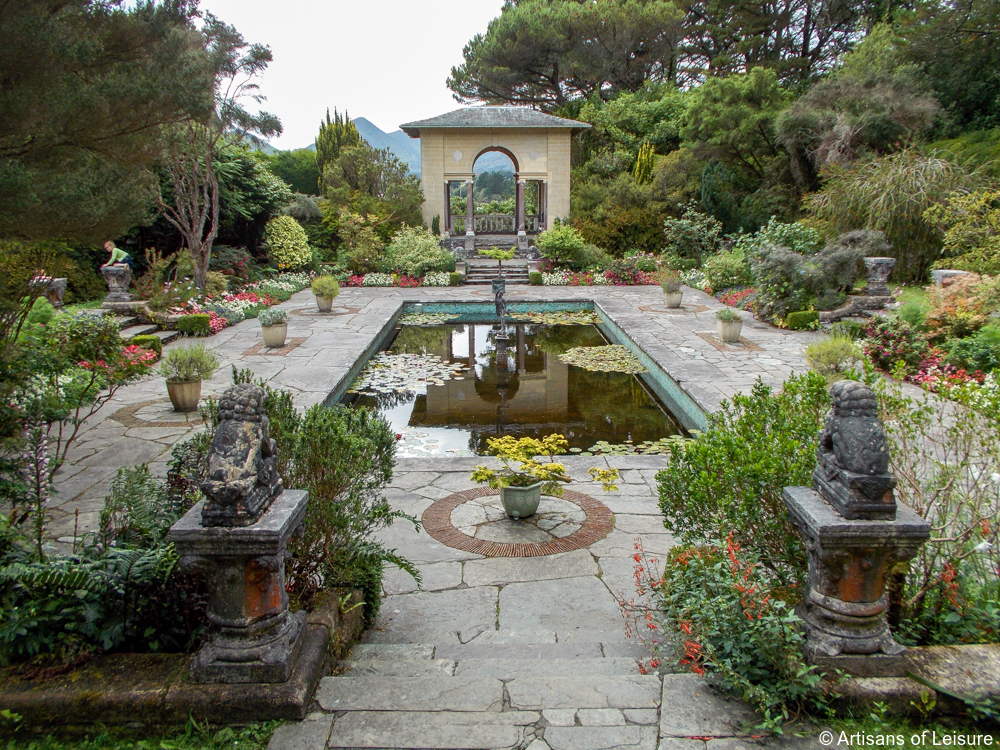 …and the formal garden at Bantry House.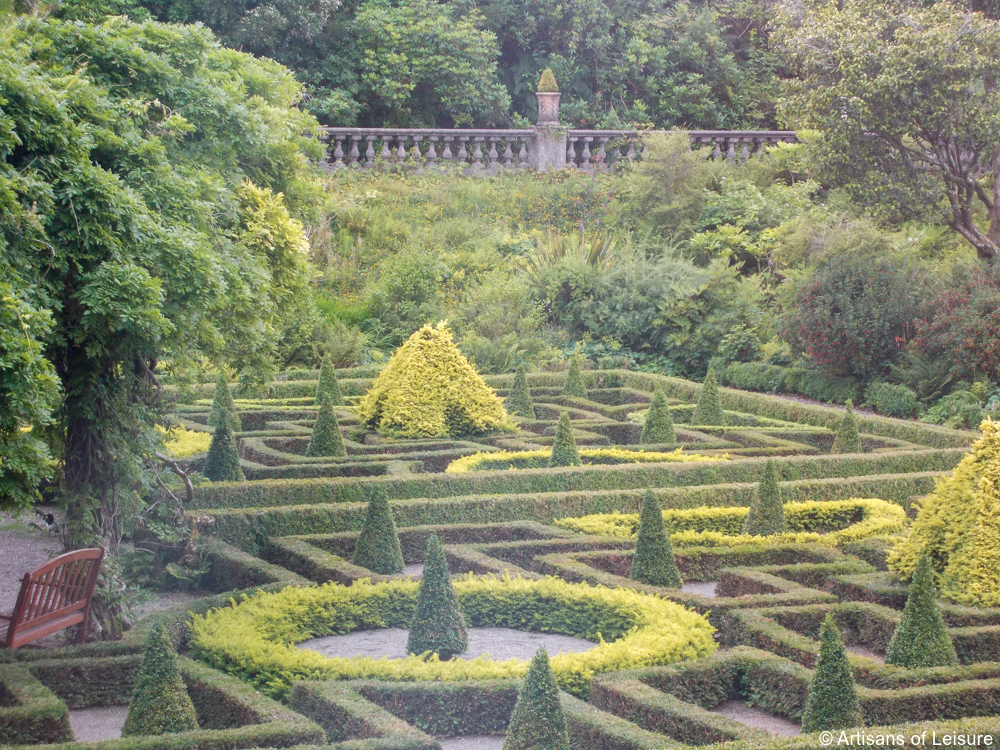 Cheese is a highlight of Ireland's burgeoning artisanal food movement. After nearly dying out, Irish cheesemaking has resurged over recent years.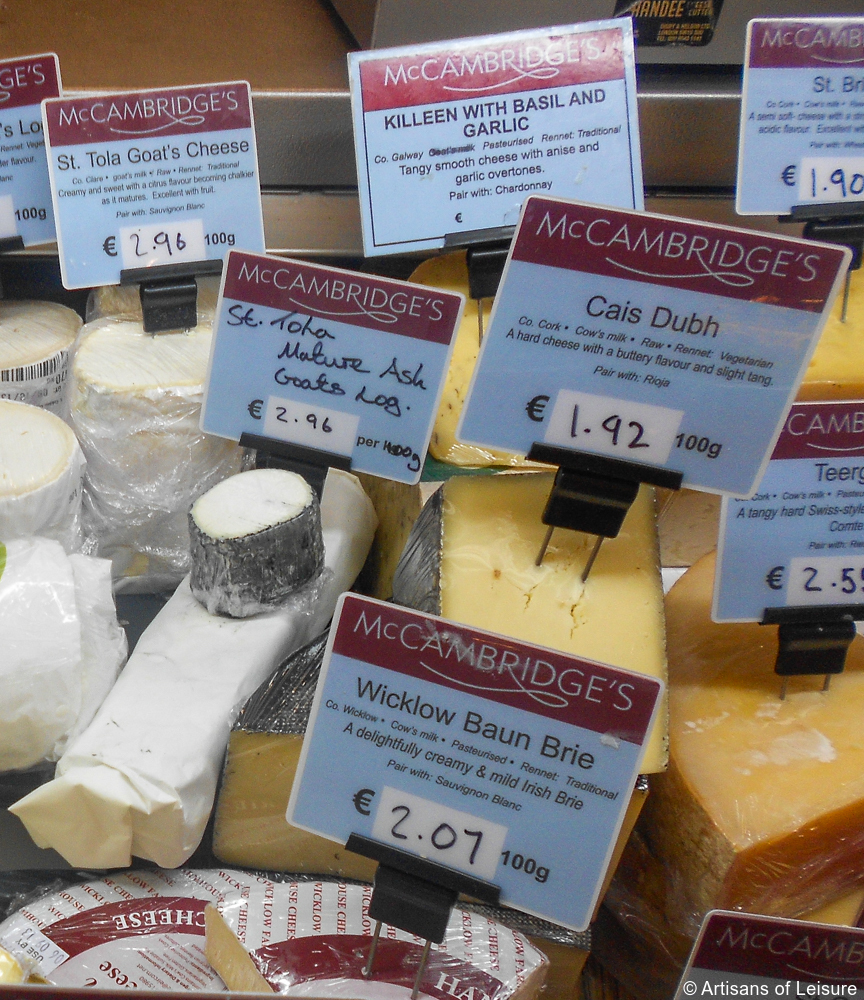 We take our travelers to the best cheese shops throughout Ireland. Upon request, we can also arrange cheese tastings and cheesemaking demonstrations.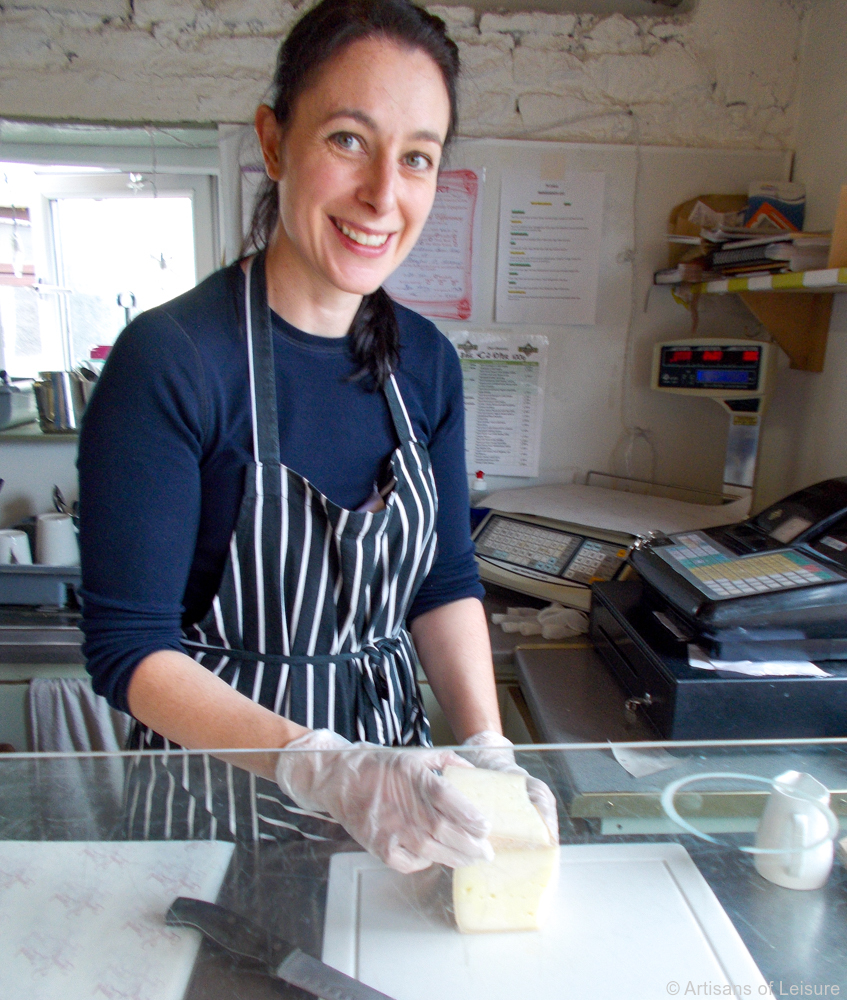 Many of our travelers like to shop for Irish glass and other crafts. Throughout Ireland, we arrange meetings with local glassblowers, potters, basket weavers and other artisans.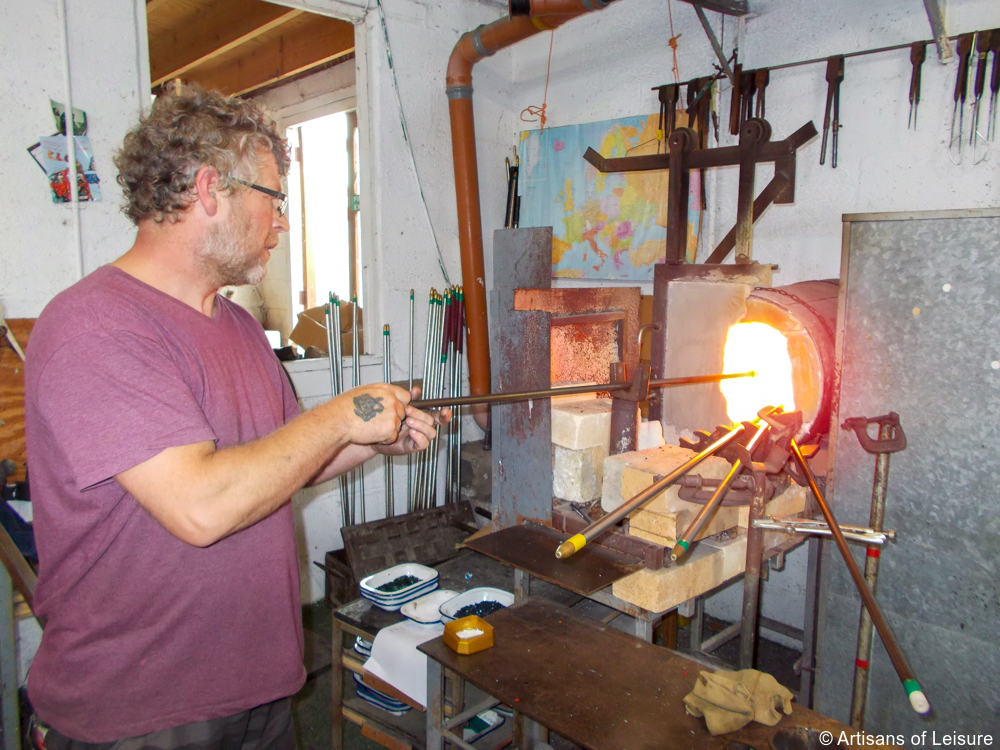 Continuing to the east coast of Ireland and County Wicklow, we like to visit Avoca Mills, an icon of Ireland's craft industries. The company has been weaving colorful fabrics since 1723. This is one of the best places in Ireland to shop for exquisite textiles and other goods.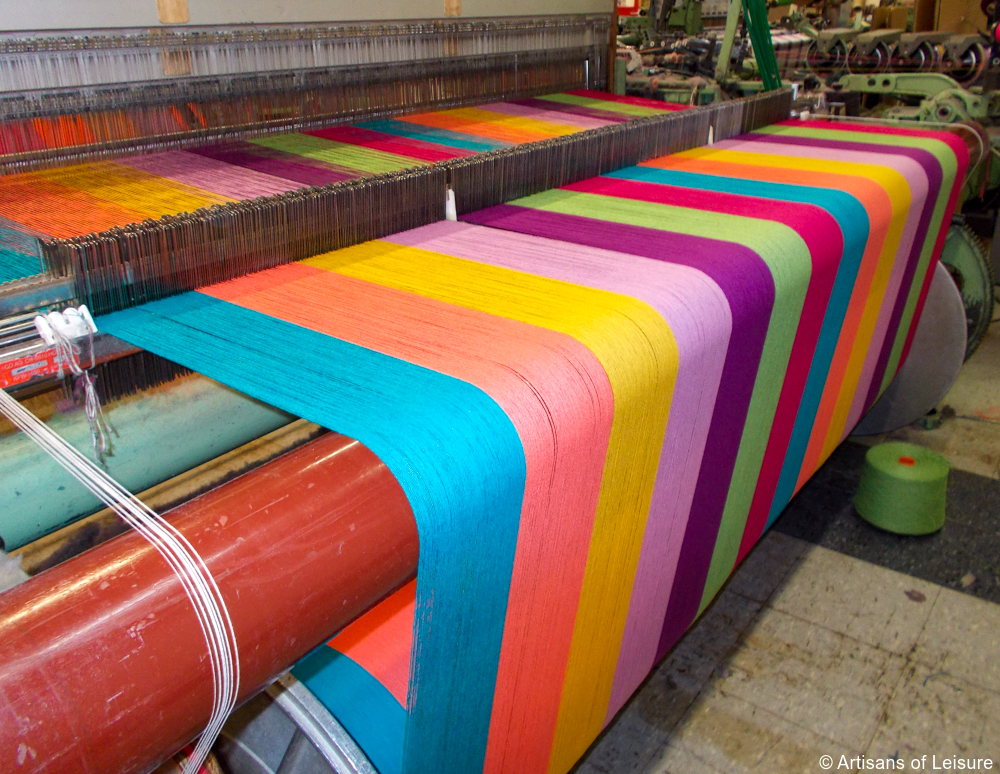 Not far from Wicklow is Dublin, the capital of Ireland. One of our favorite haunts is the Long Room in the Old Library at Trinity College, which contains more than 200,000 books, including the Book of Kells. Artisans of Leisure can arrange private tours with library staff, as well as visits to other impressive but less-visited libraries in Dublin.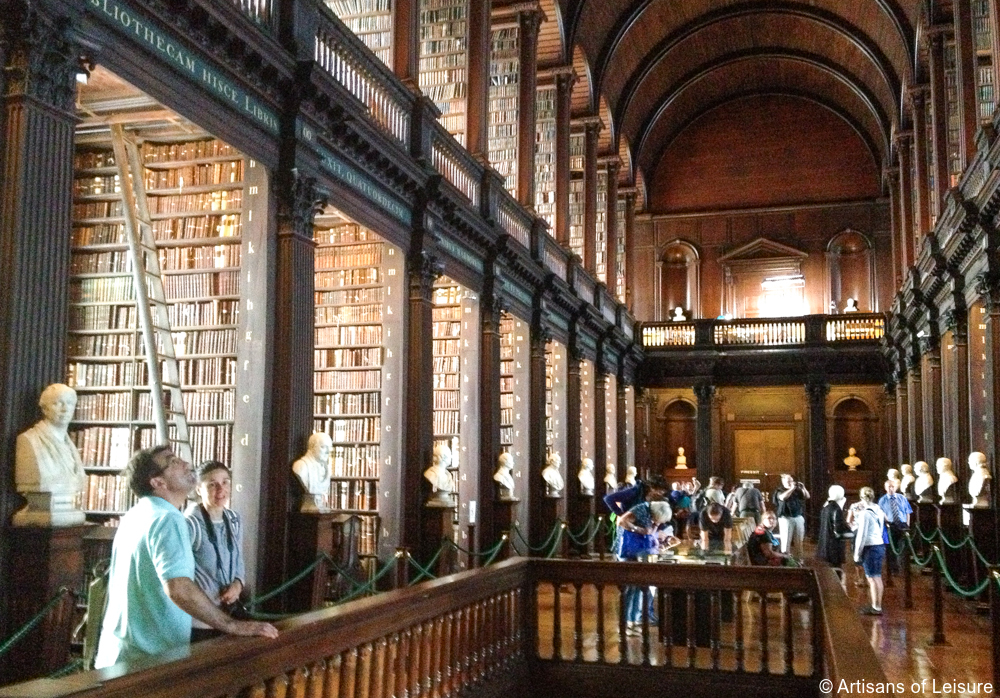 This display in the library shows pigments made from natural minerals, plants and other materials that were used to create the decorations in ancient manuscripts such as the Book of Kells.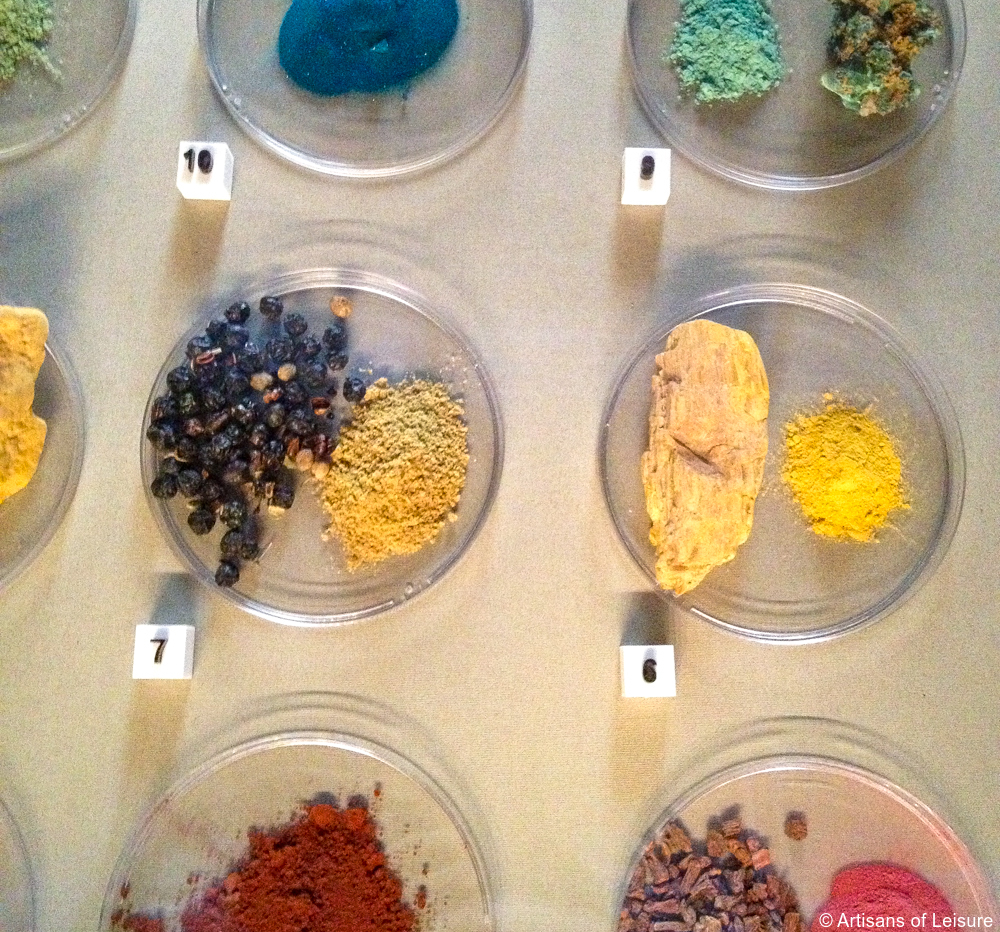 Dublin's many libraries reflect Ireland's long literary tradition. This colorful sculpture of Oscar Wilde in Merrion Square is across the street from the famous Irish writer's childhood home.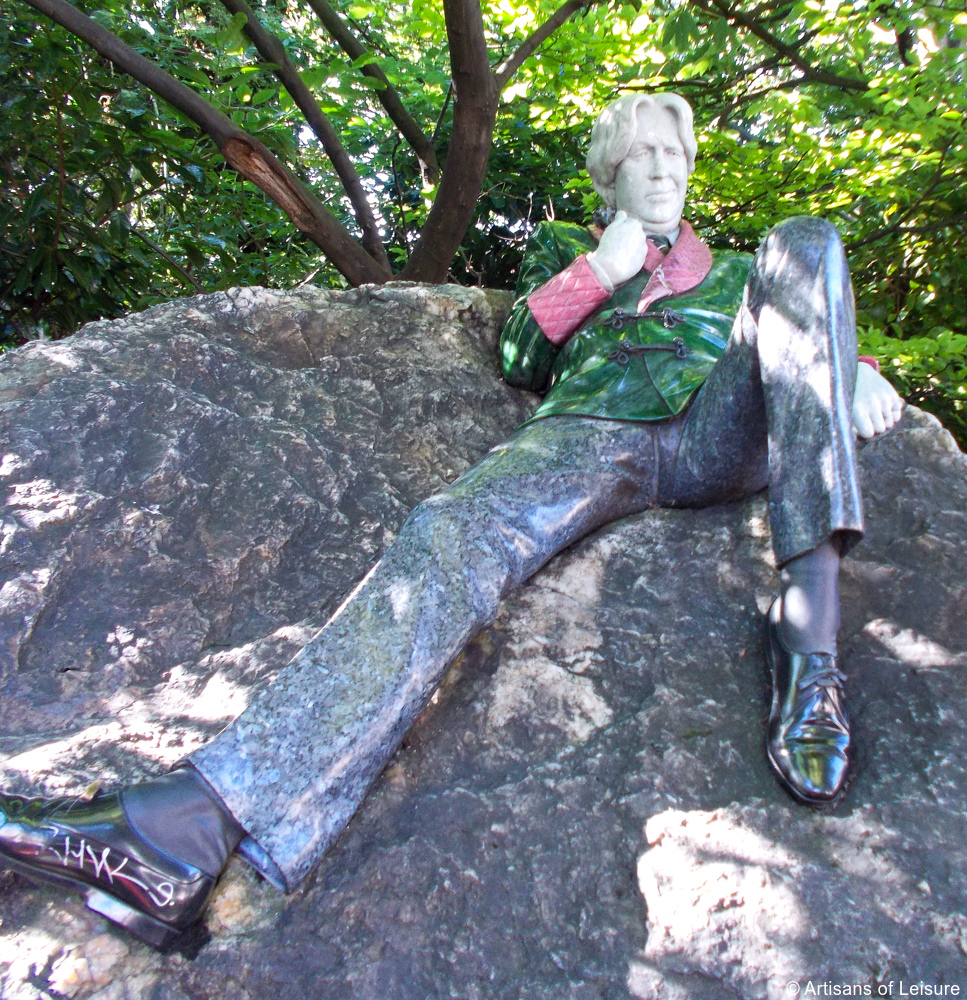 Nearby is The Merrion, one of our preferred Dublin hotels. Comprised of four historic Georgian townhouses, it has an atmosphere of tradition and exclusivity.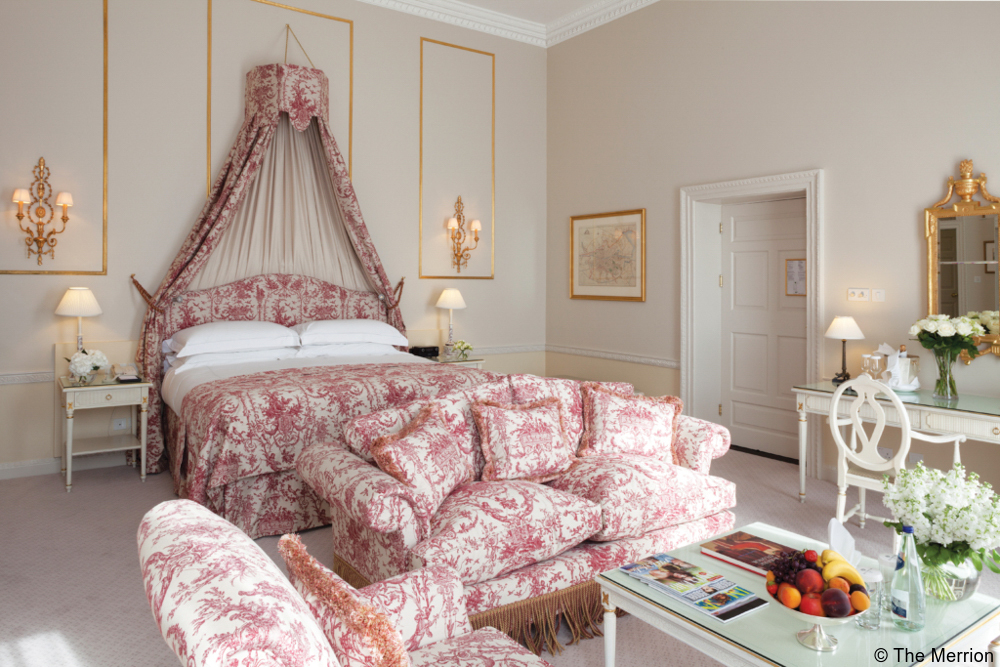 Dublin's dining scene ranges from classic fish and chips to sophisticated contemporary cuisine.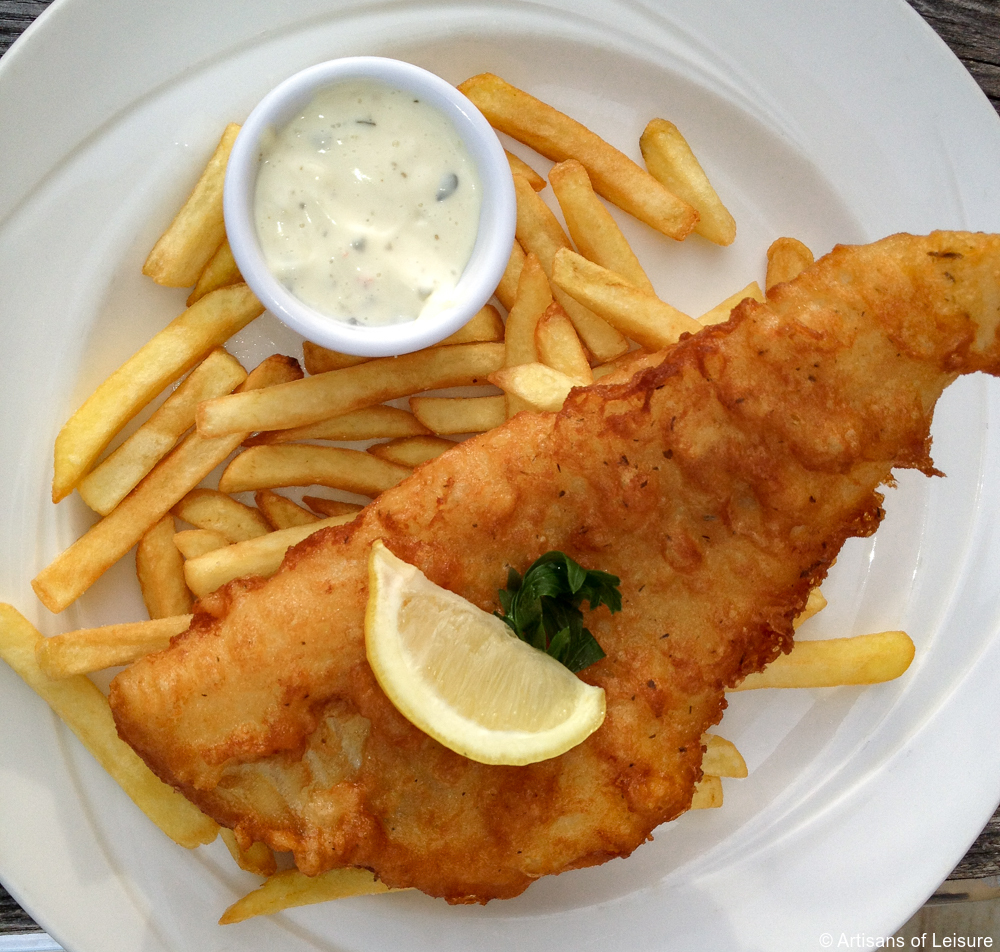 Jameson Distillery Bow St. is a must for whiskey lovers. Artisans of Leisure can arrange private tours that include tastings of some of the best whiskeys in Ireland.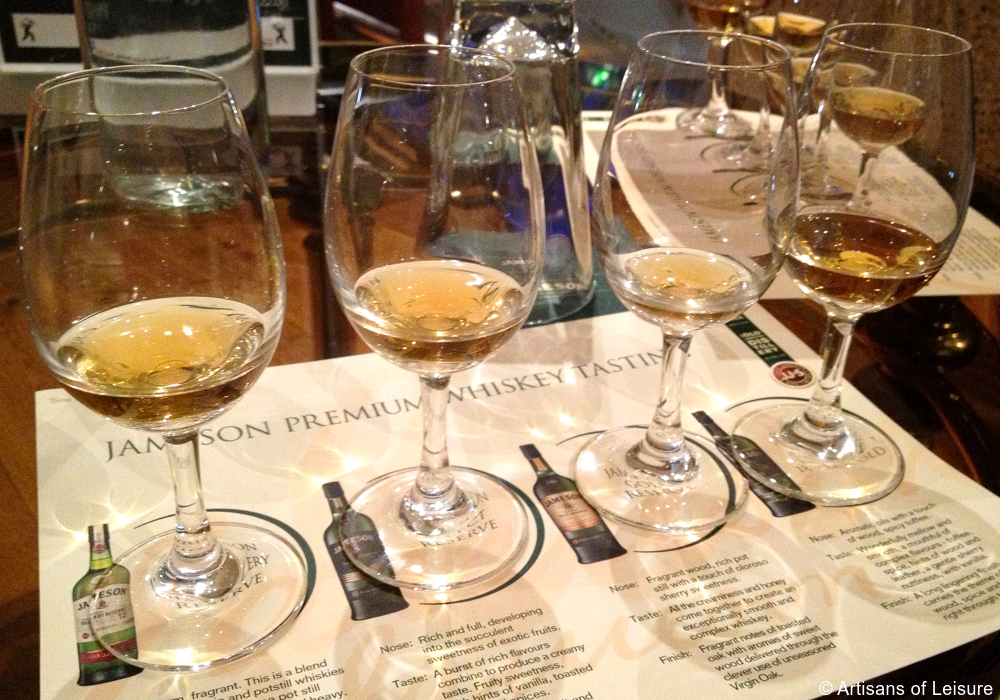 Another option is the Guinness Storehouse, an impressive modern structure that showcases Guinness stout, one of Ireland's most famous exports.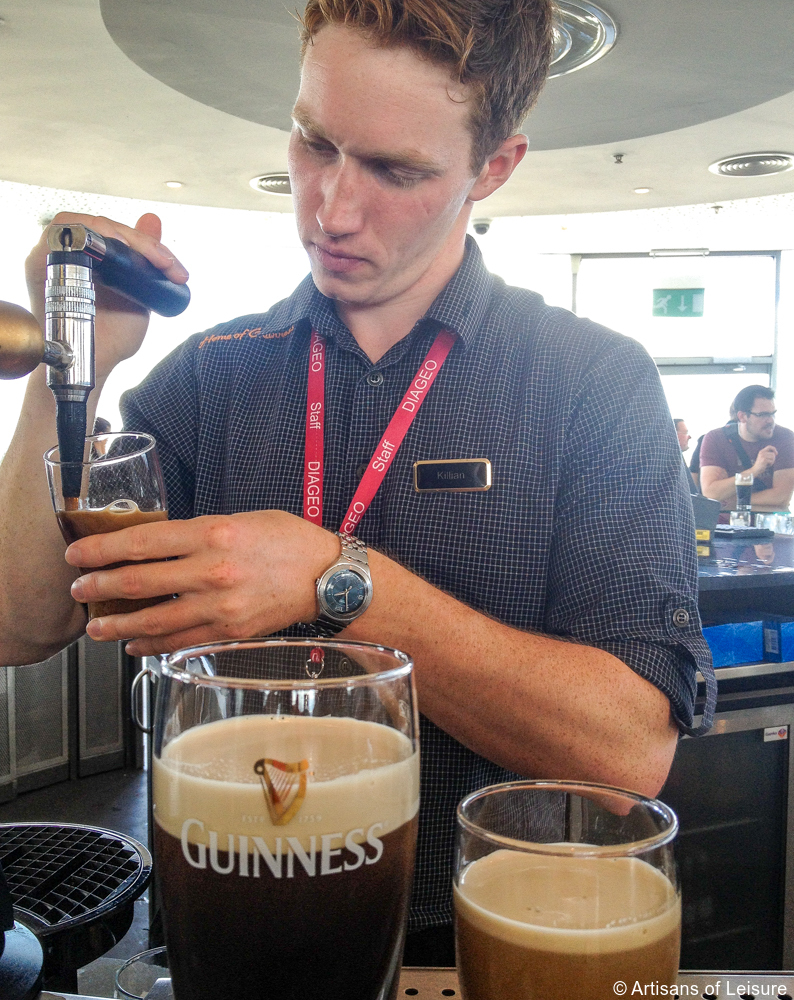 Visiting a pub to listen to local musicians while enjoying a pint is an essential experience in Ireland, whether in Dublin or in the countryside.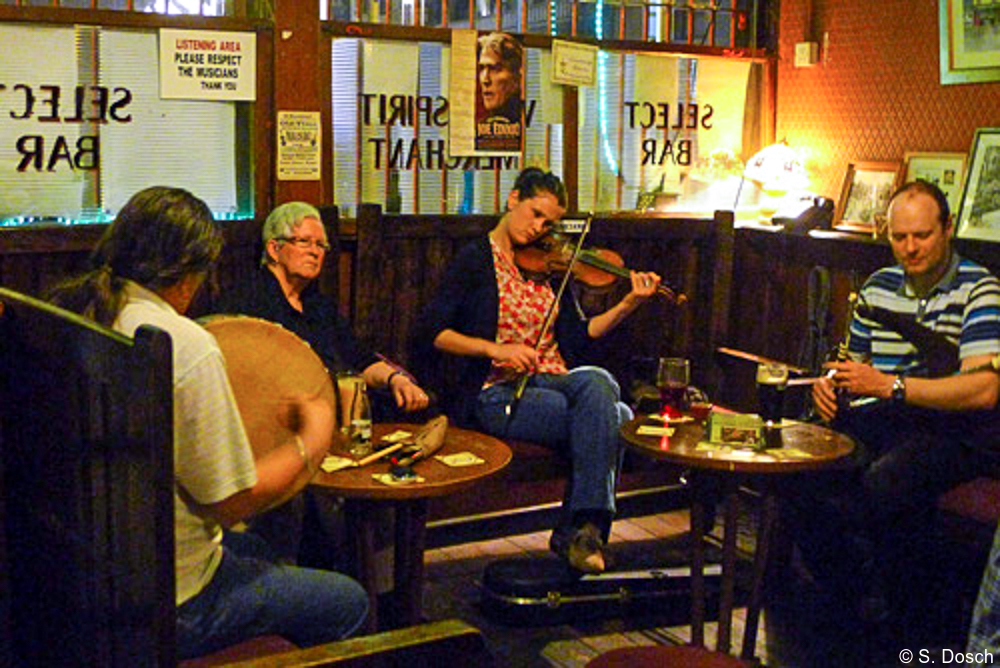 Not far from Dublin is romantic Ballyfin, an exclusive luxury manor hotel surrounded by 600 acres of private gardens, lawns and forest. It makes for a dramatic and luxurious ending to a private Ireland tour.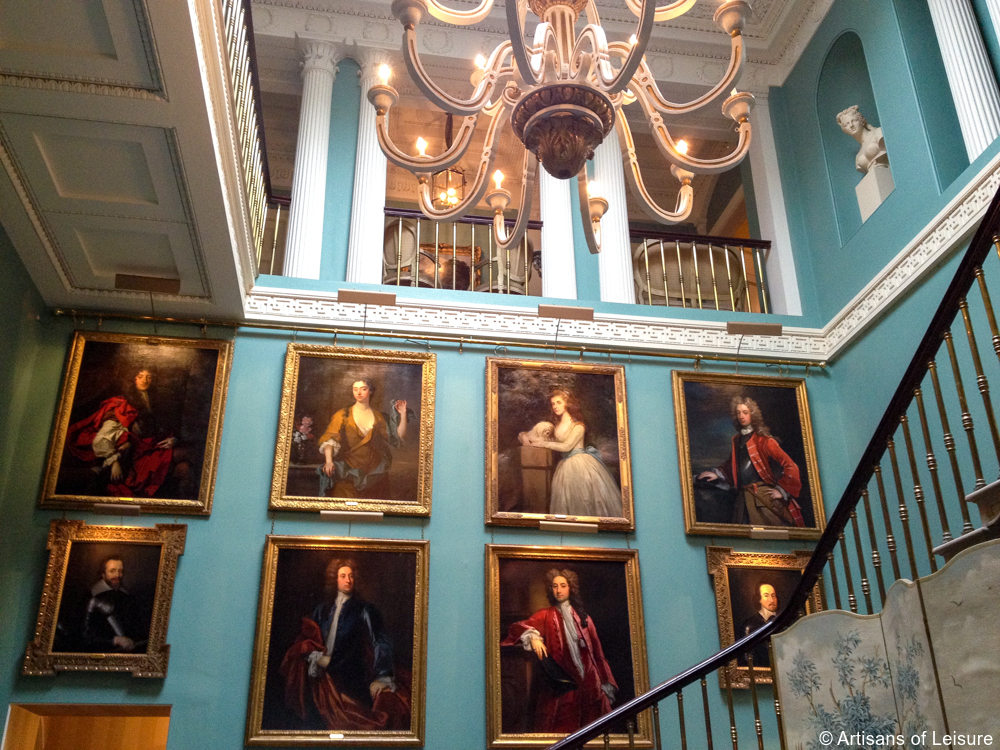 Contact us to begin planning a customized private tour of Ireland.