September 24, 2014
Just Back: A Private Tour of China & Tibet
On our most recent trip through China, we spent time in favorite destinations such as Beijing, Shanghai, Hong Kong, Xian and Chengdu. We also visited off-the-beaten-path destinations that are popular with repeat travelers to the region, such as Guilin, Huangshan, Longsheng and Lhasa, the deeply traditional capital of Tibet.
One such place was beautiful Huangshan (Yellow Mountain), a UNESCO World Heritage Site. We arrange for our travelers to venture by cable car to the top of the mountain to take in spectacular views of rocky peaks and pine trees that look like a Chinese ink painting.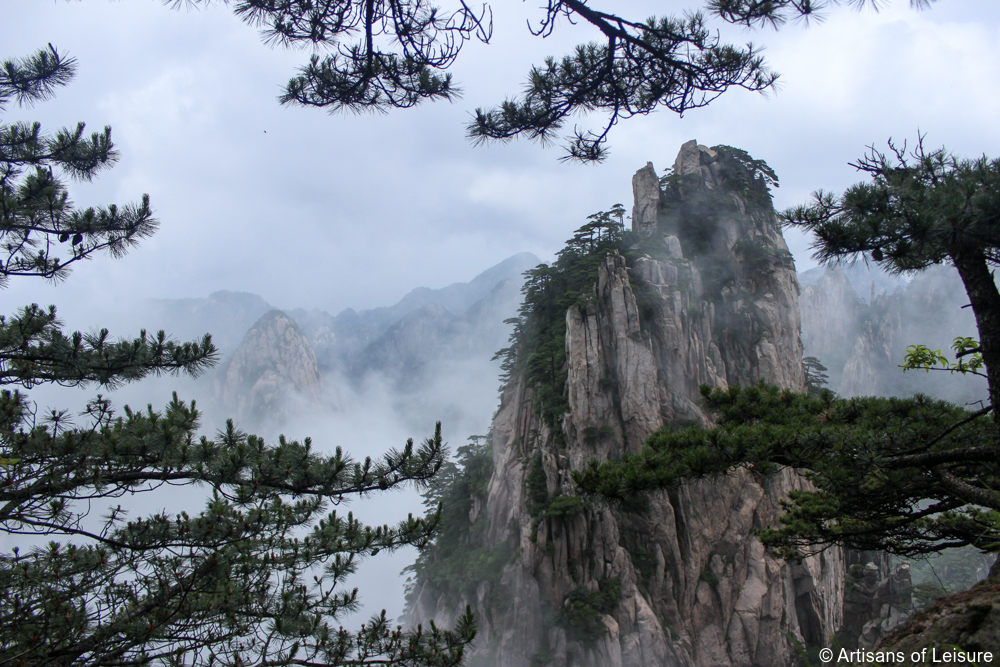 A Chinese tourist snapped a selfie on top of Huangshan.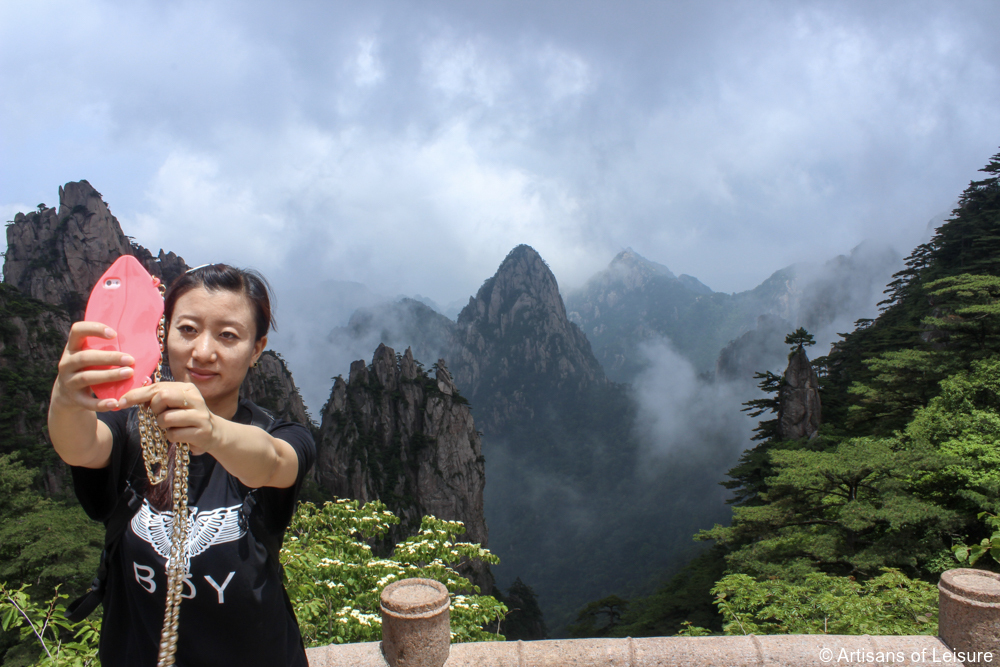 A highlight of the region is touring nearby villages recognized by UNESCO for their traditional Chinese architecture, including evocative Hongcun.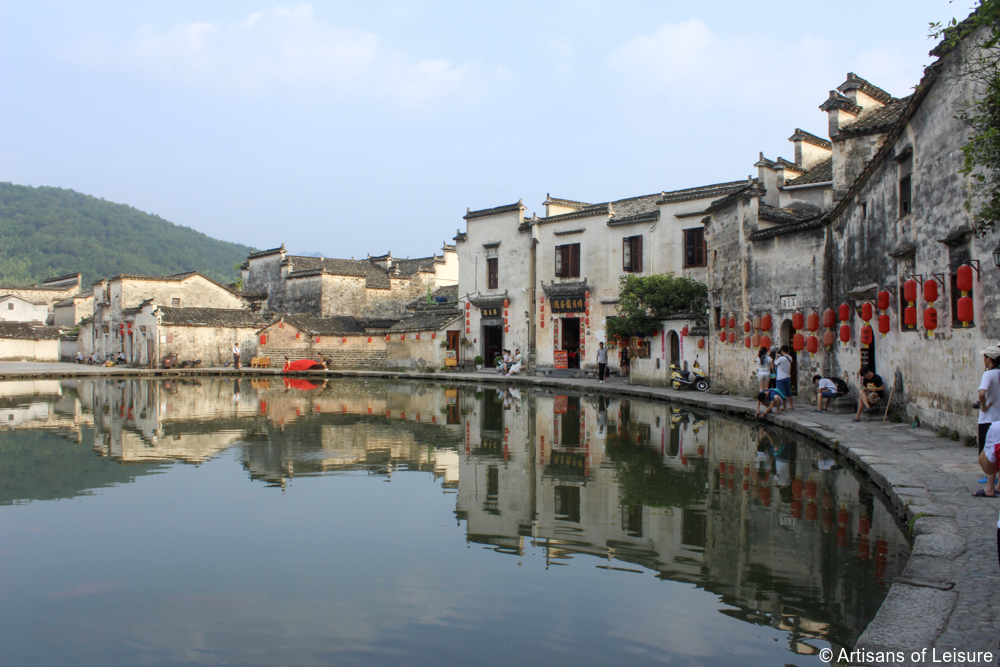 Another highlight is Tunxi Old Street, which is lined with traditional buildings housing shops, cafes and restaurants.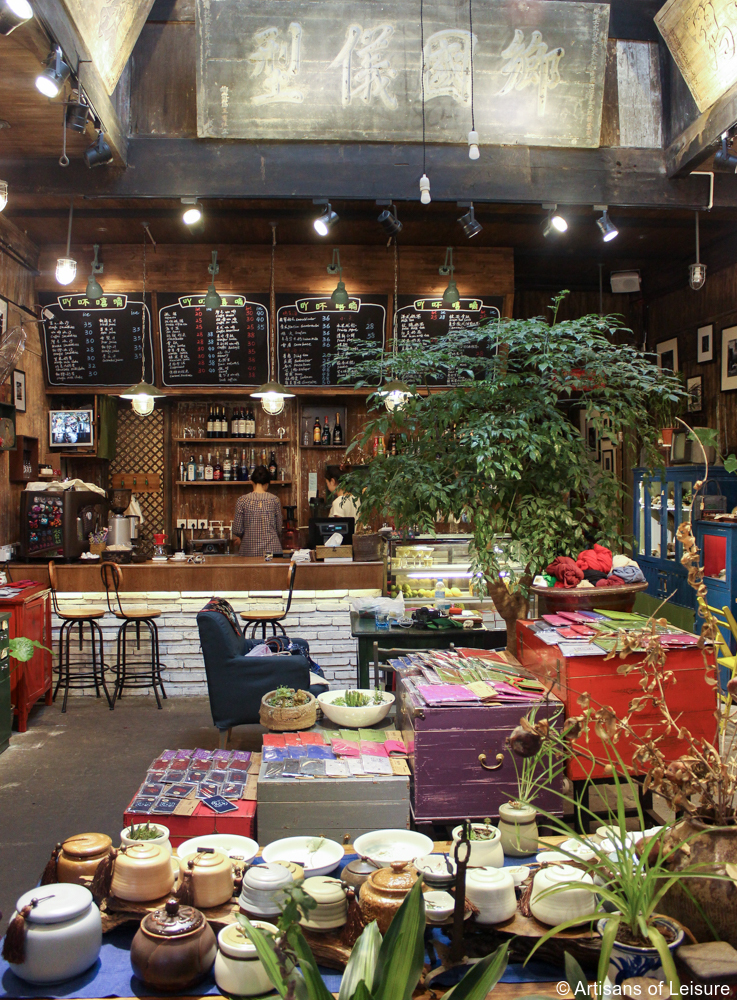 Next, we ventured to Chengdu, a bustling city in Sichuan Province known for its pandas, historic lanes and delicious cuisine (it's designated a UNESCO City of Gastronomy).
Even the most jaded traveler won't be able to resist falling in love with the pandas at the Chengdu Research Base of Giant Panda Breeding.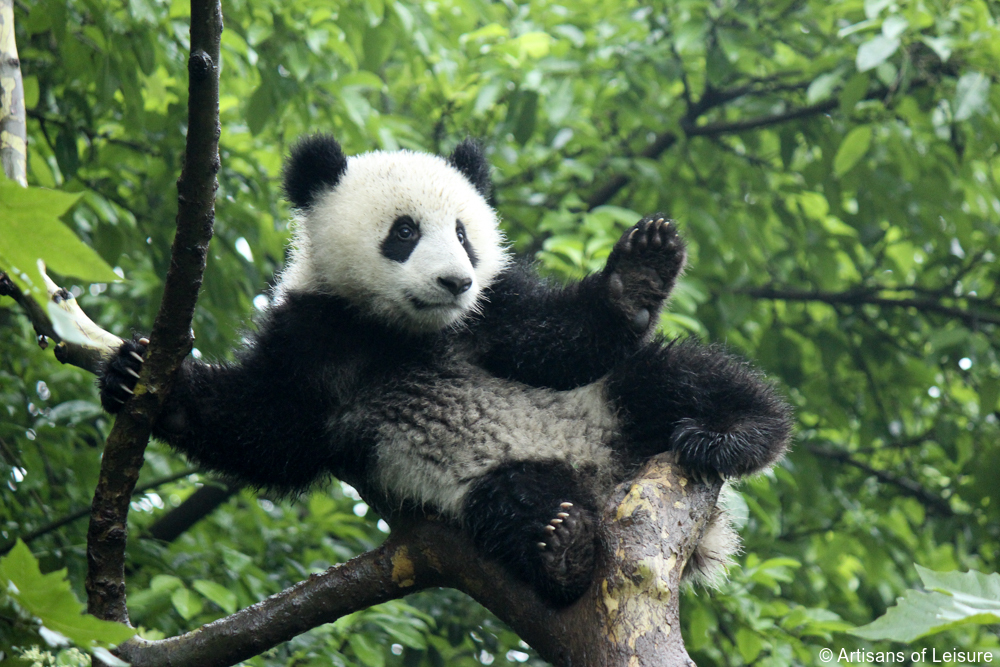 Keepers bring out bamboo shoots for the pandas.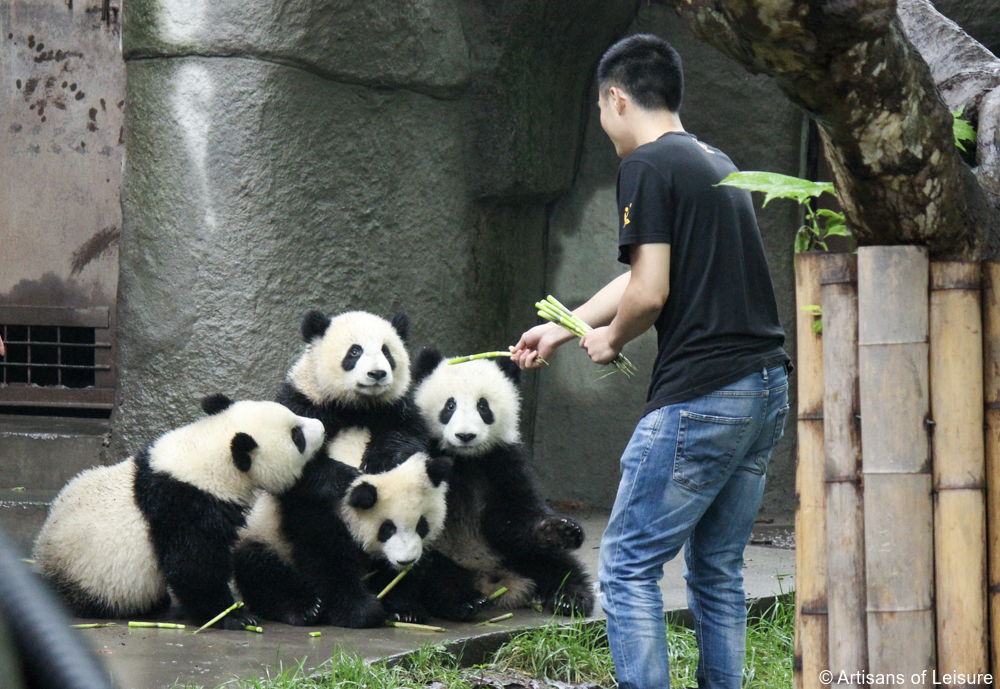 We also enjoyed a Sichuan Opera performance one evening.
We arrange for our travelers to go backstage to watch the performers applying their makeup before the show.
Sichuan Opera is a variety show that combines operatic singing, slapstick comedy, puppets, hand shadows, live music and the famous face-changing performance. We were lucky to snap a photo of this face in the middle of changing, but we still can't figure out how it's done.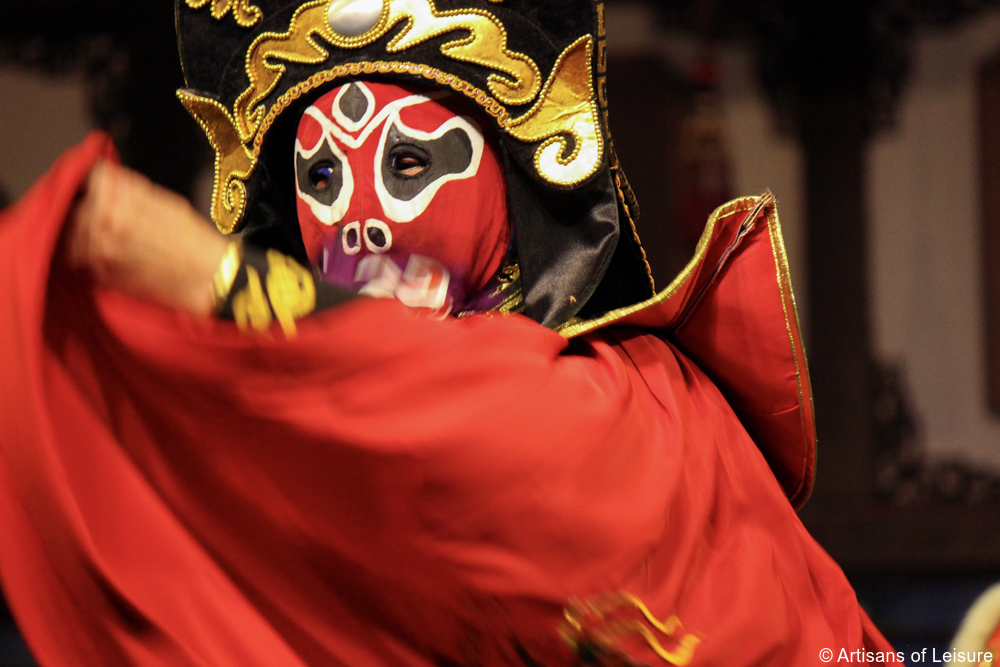 Chengdu is also the gateway to Tibet, the next stop on our journey.
After arriving in Lhasa, we took it easy to adjust to the elevation, opting for a low-key stroll with our private guide through the Barkhor, the pilgrimage circuit around Jokhang Temple, the most sacred temple in Tibetan Buddhism.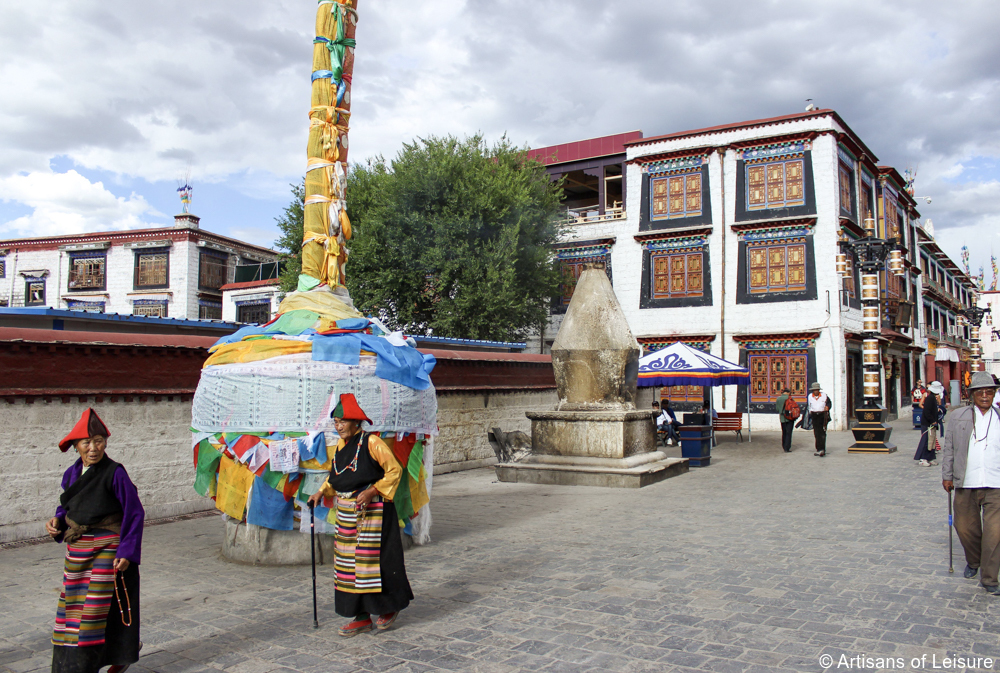 The Barkhor is as much an area for social gatherings as it is a holy place.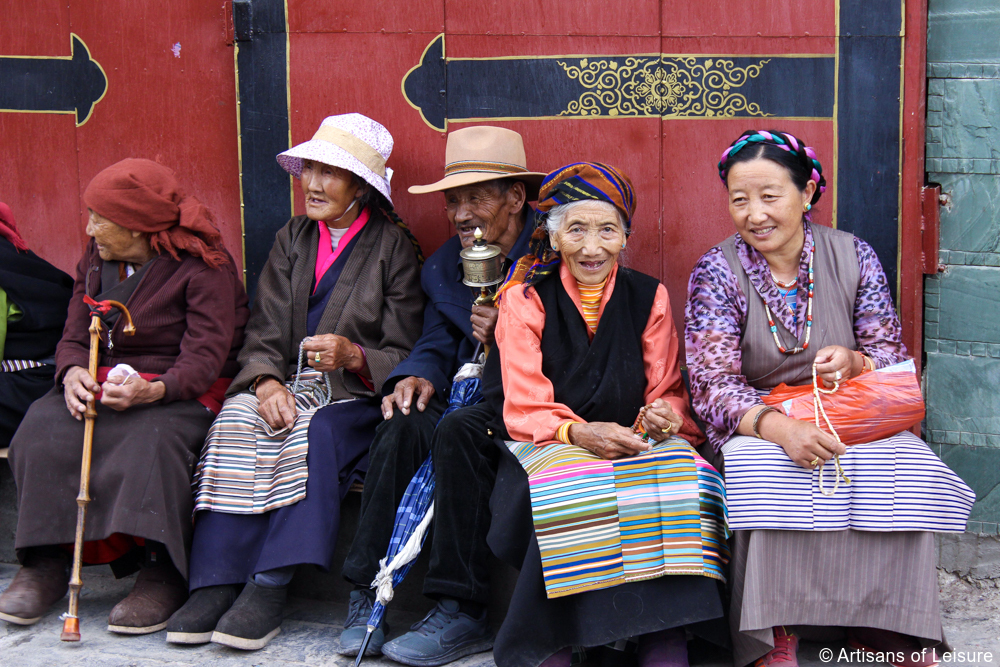 Our excellent local guides are great at explaining Buddhism and Buddhist culture, like these prayer wheels, which pilgrims spin during their kora (pilgrimage circuit).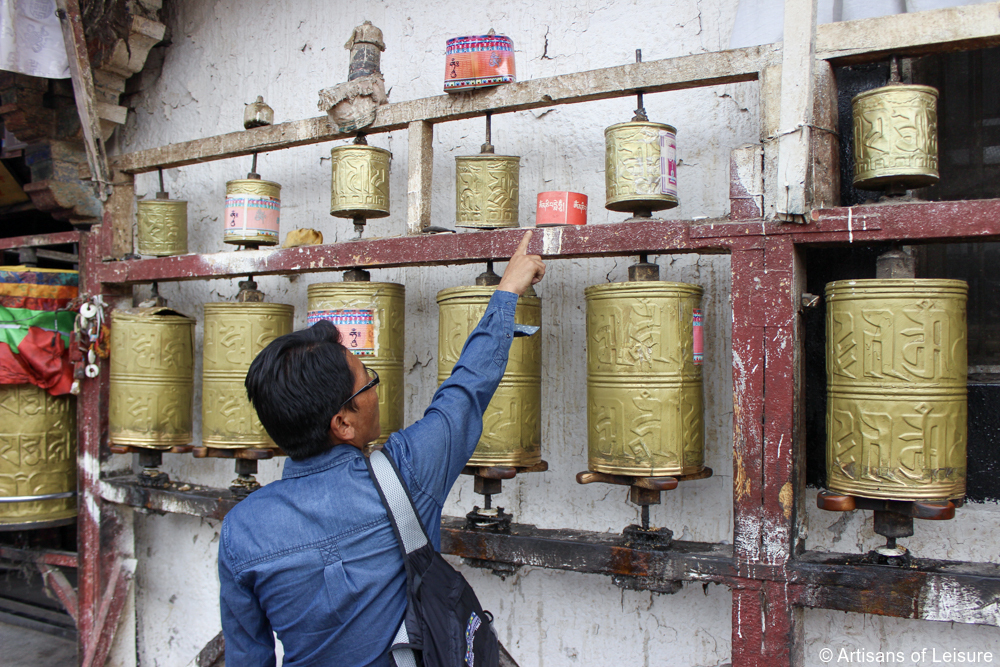 Later, we ventured up to Potala Palace, the fortress-like Buddhist complex that is the traditional home of the Dalai Lama.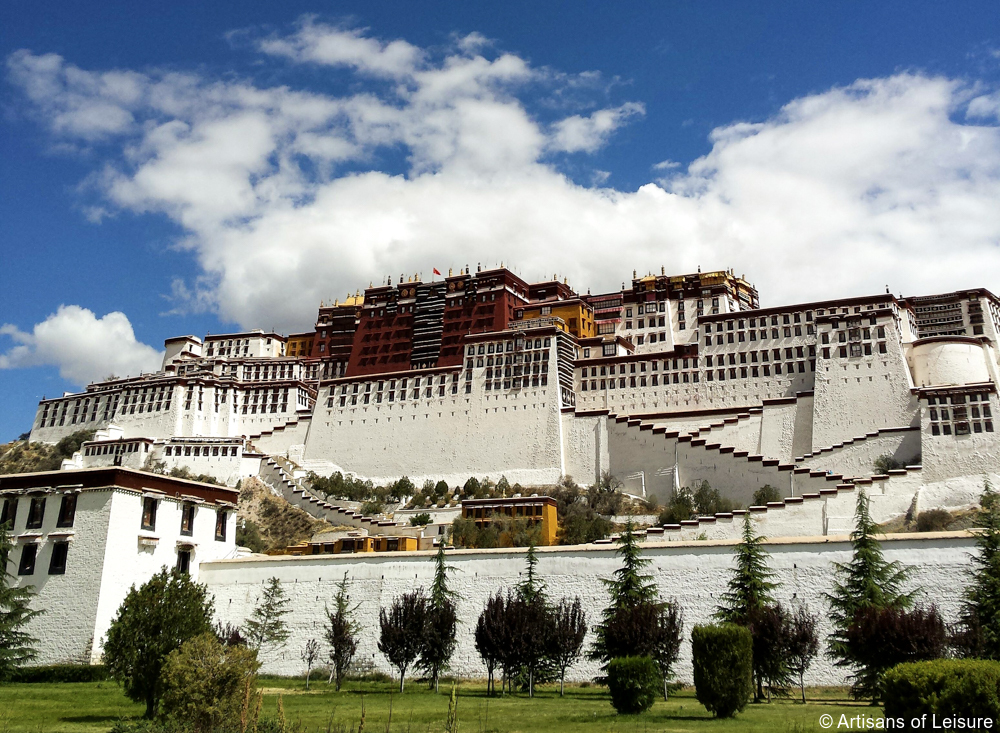 A favorite experience for our travelers in Lhasa is visiting a local monastery to watch monks debate Buddhist doctrine. The monks engage their whole bodies during these daily debates, pointing, clapping and slapping to emphasize different ideas.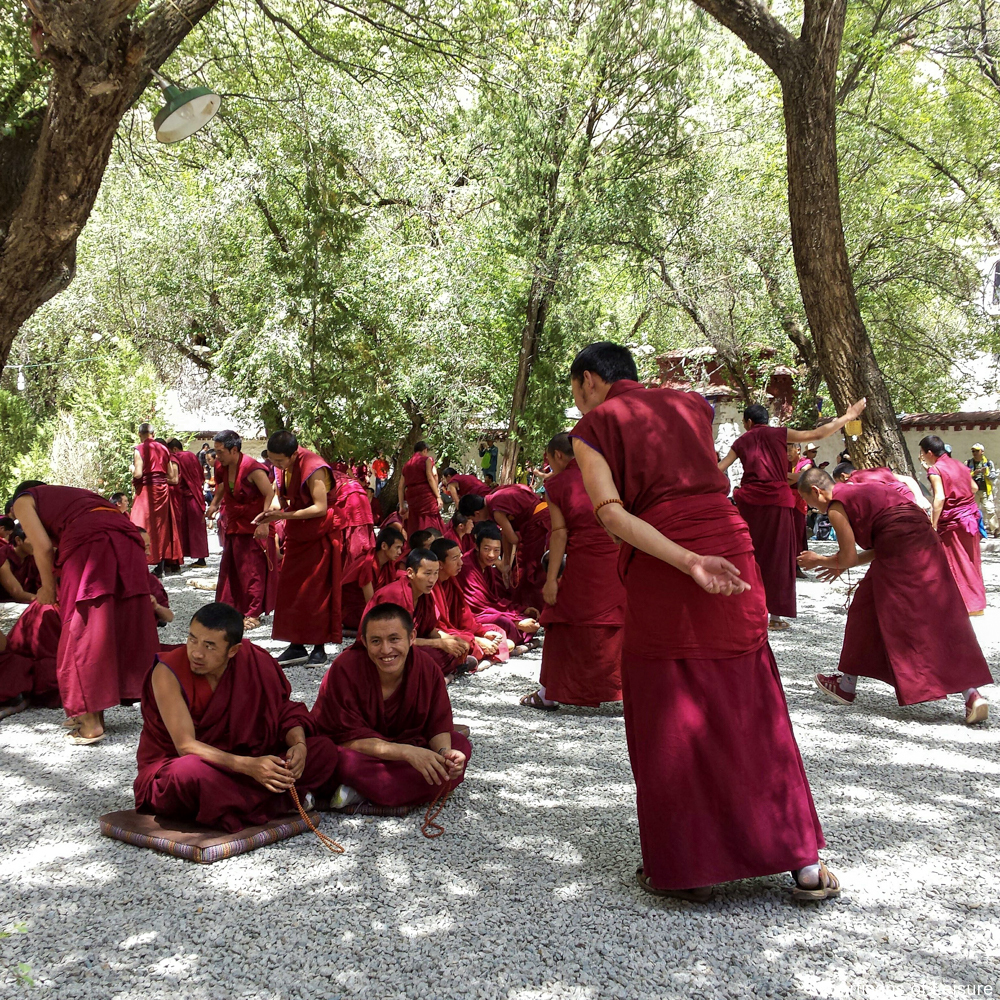 At another local monastery, a monk climbed to the roof to ring the gong, calling his brothers to prayer.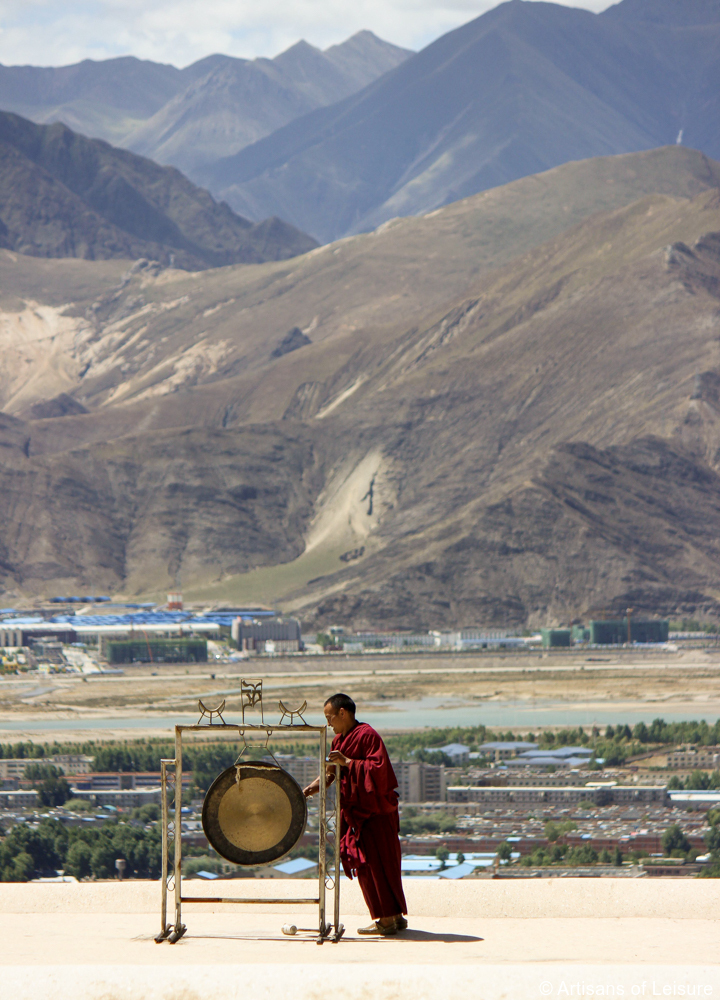 We watched the monks gather in the assembly hall of the monastery, where they chanted before receiving alms from local devotees. This young monk was sprinting in with a big pot of butter tea.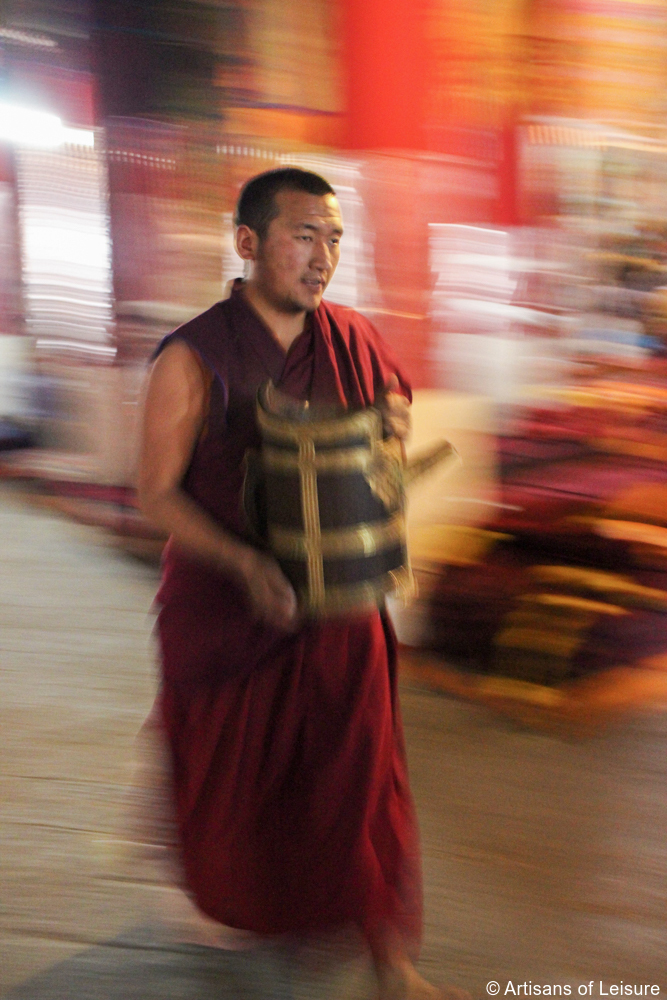 An option we offer active travelers in Tibet is hiking in the mountains around Lhasa.
Prayer flags enliven the slopes around this hillside monastery, a good starting point for light trekking.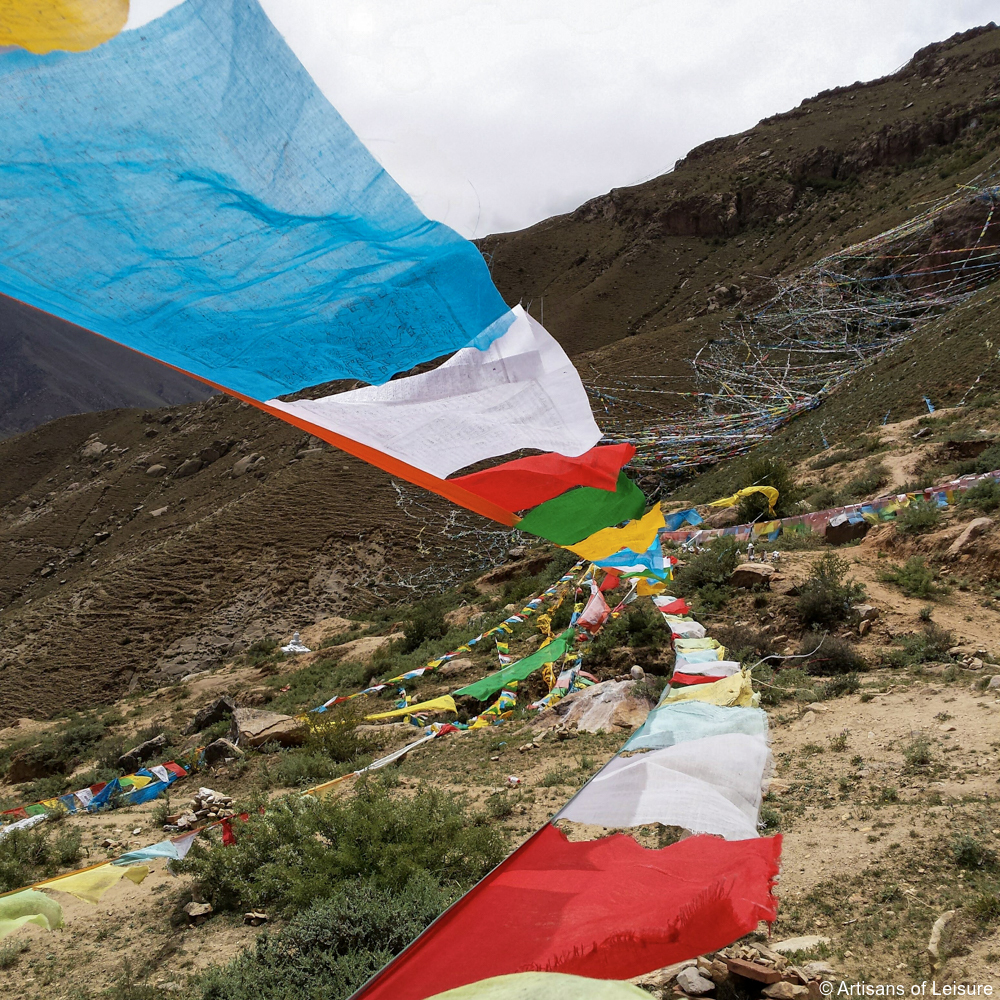 From Tibet, we flew to Beijing for a few days in and around the capital—a must for any visitor to China.
Our travelers always enjoy visiting the Temple of Heaven. In addition to its beautiful architecture and fascinating history, it's surrounded by a park that's full of local people singing, dancing and playing games.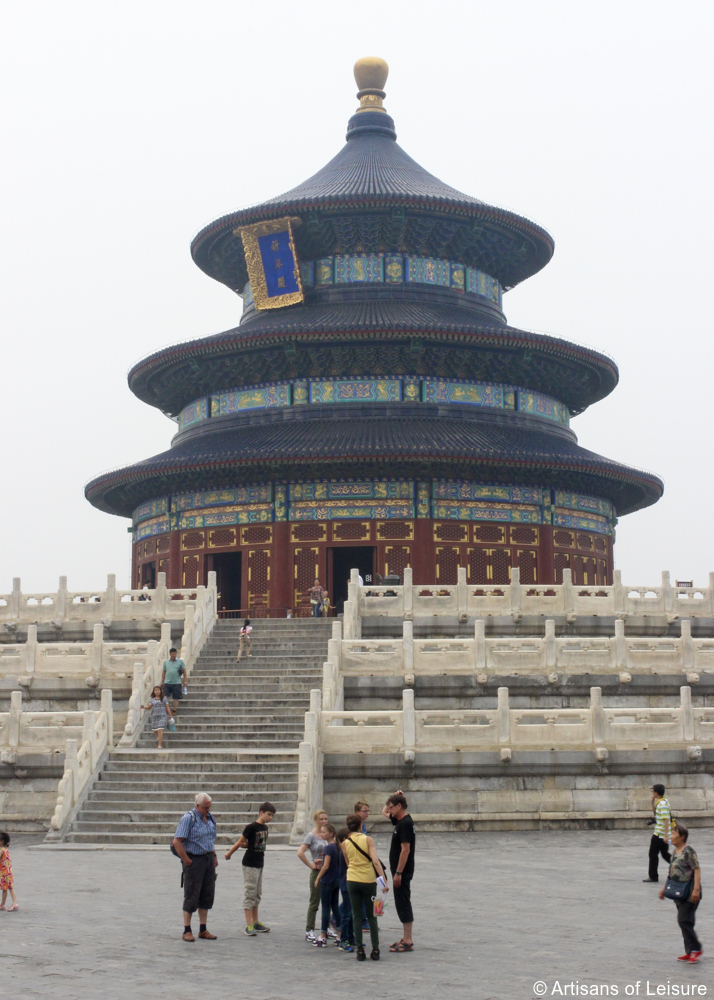 Shops in the park sell fun souvenirs like these lucky cats.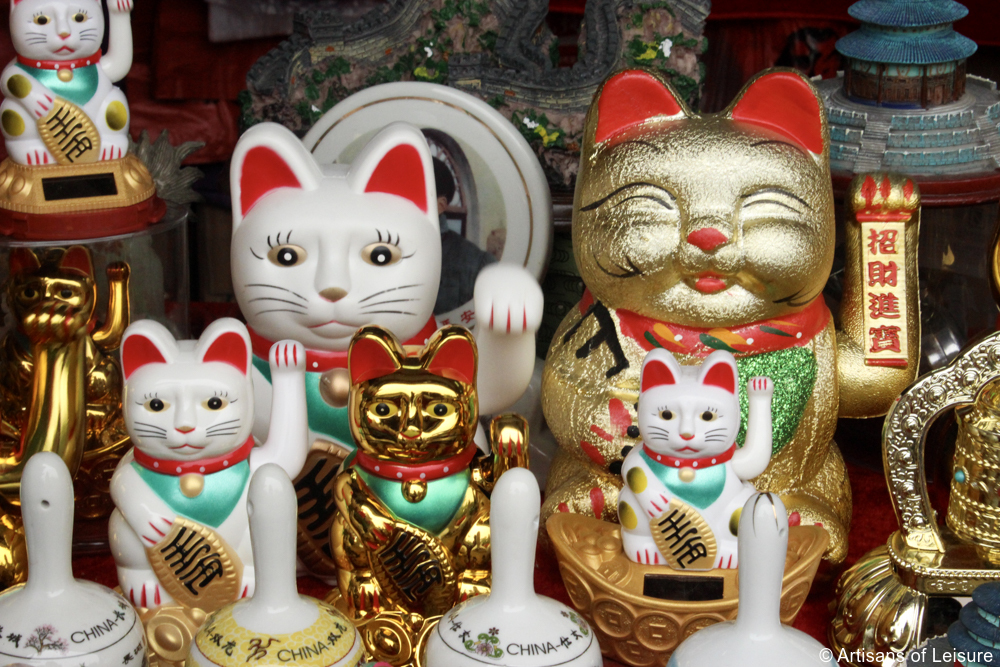 During private touring of the incomparable Forbidden City, we arrange access to "secret" courtyards that are closed to the public.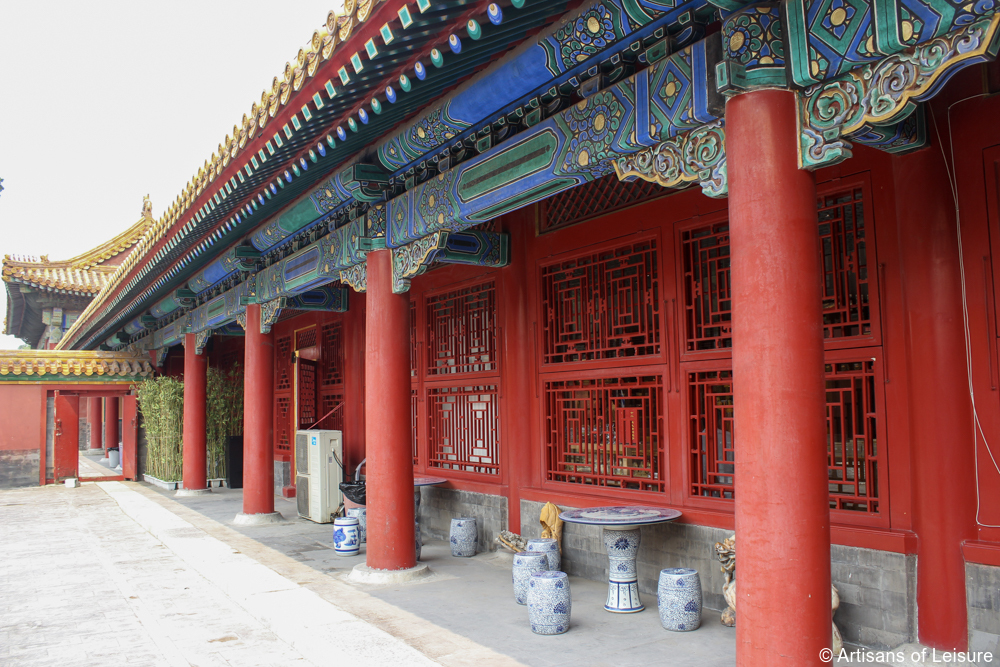 To see a different type of courtyard, we also take our travelers to the hutongs, historic Beijing neighborhoods of traditional courtyard houses built along narrow alleys.
We arrange for our travelers to ride bikes through the hutongs and visit local families to learn about typical life there.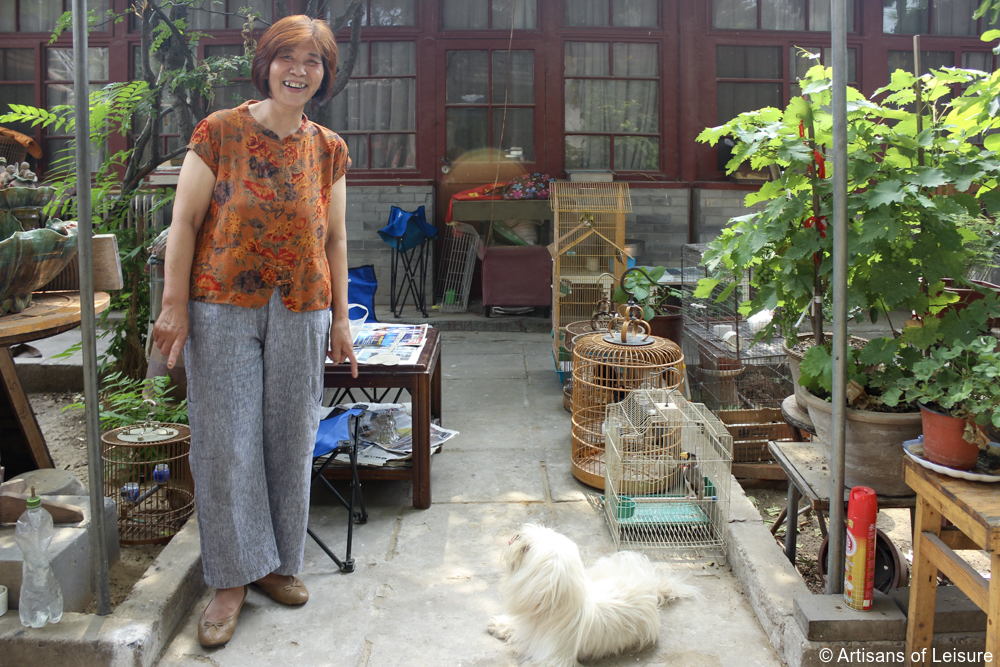 Among our favorite hotels in the capital, Four Seasons Hotel Beijing has a buzzing lobby and fantastic restaurants.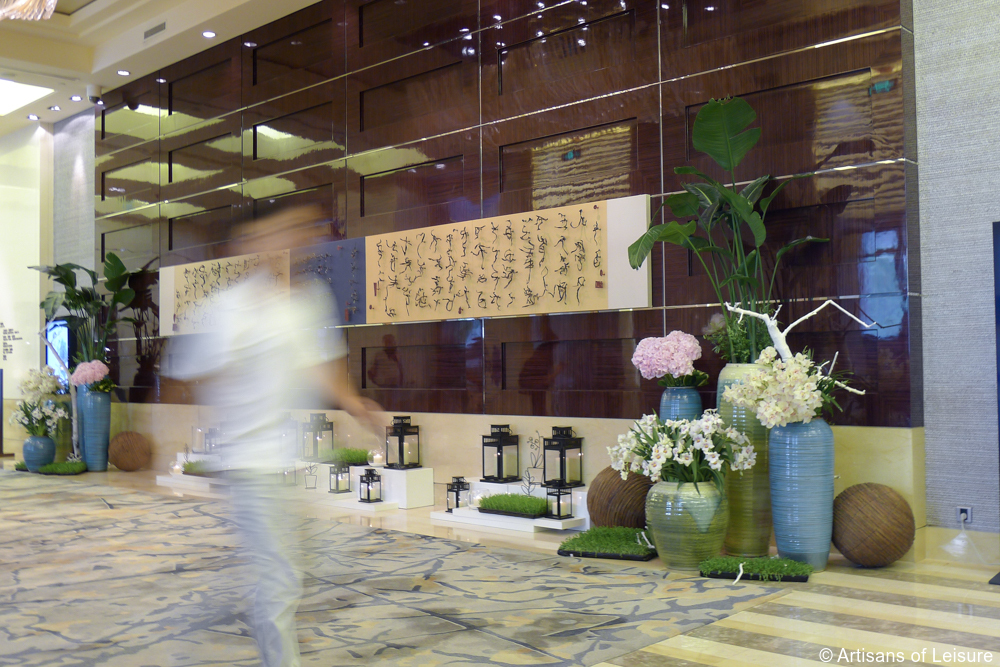 We also like Aman at Summer Palace. The resort has private access to the beautiful gardens of the Summer Palace, a sprawling imperial complex and UNESCO World Heritage Site.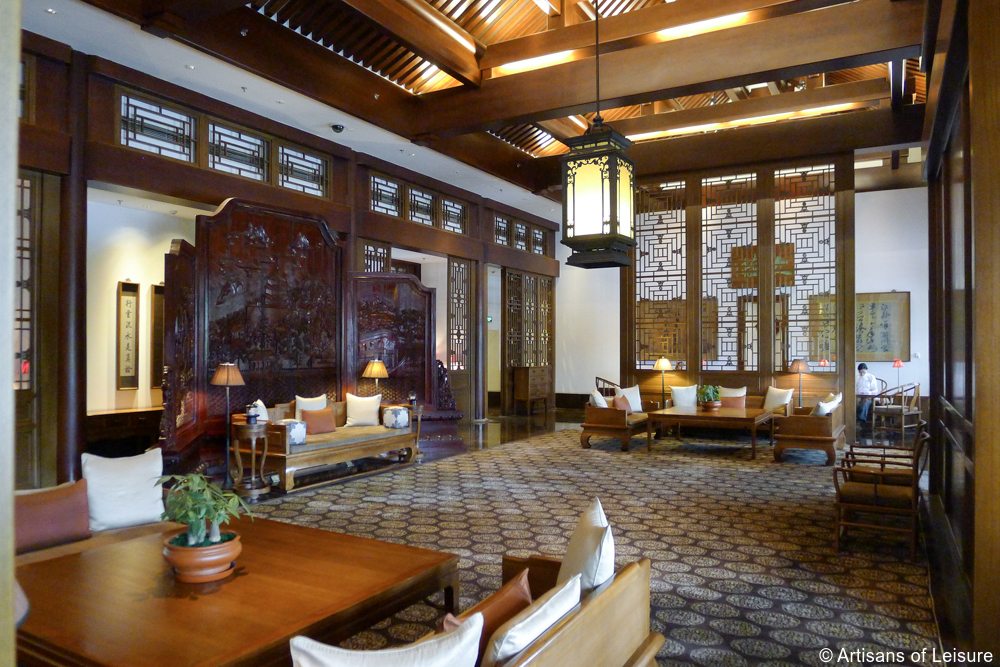 One morning, we had a private lesson with a tai chi master. Upon request, we arrange private tai chi lessons for our travelers in one of the city's beautiful parks.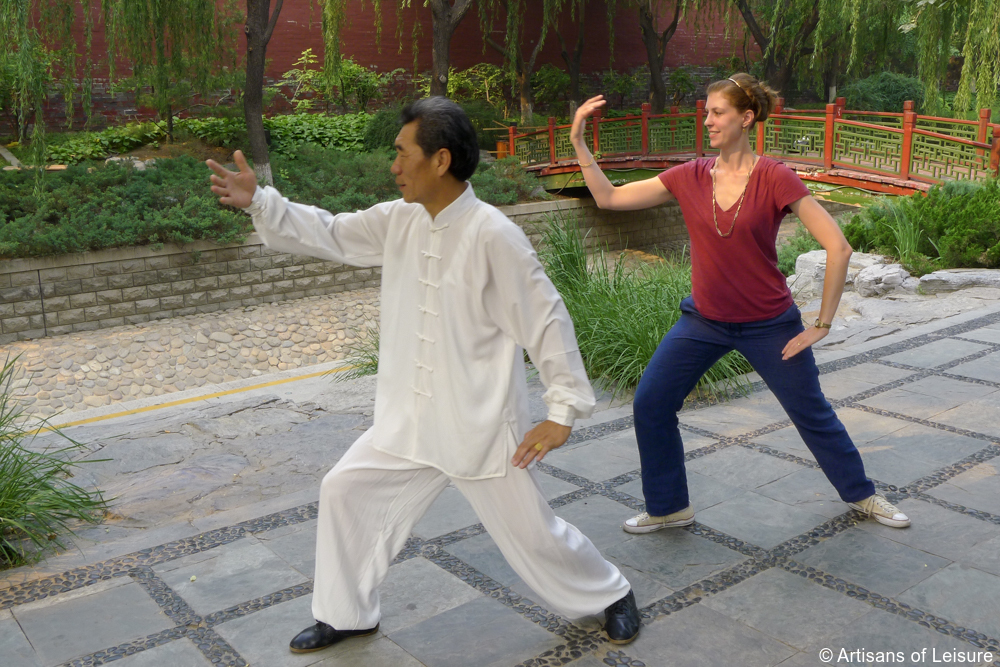 We ate many delicious meals in China, including roast duck at one of the top restaurants in Beijing. We also saw the wood-burning oven where the ducks are slow roasted before being theatrically carved tableside.
We can arrange cooking lessons and reservations at Beijing's top restaurants for our travelers.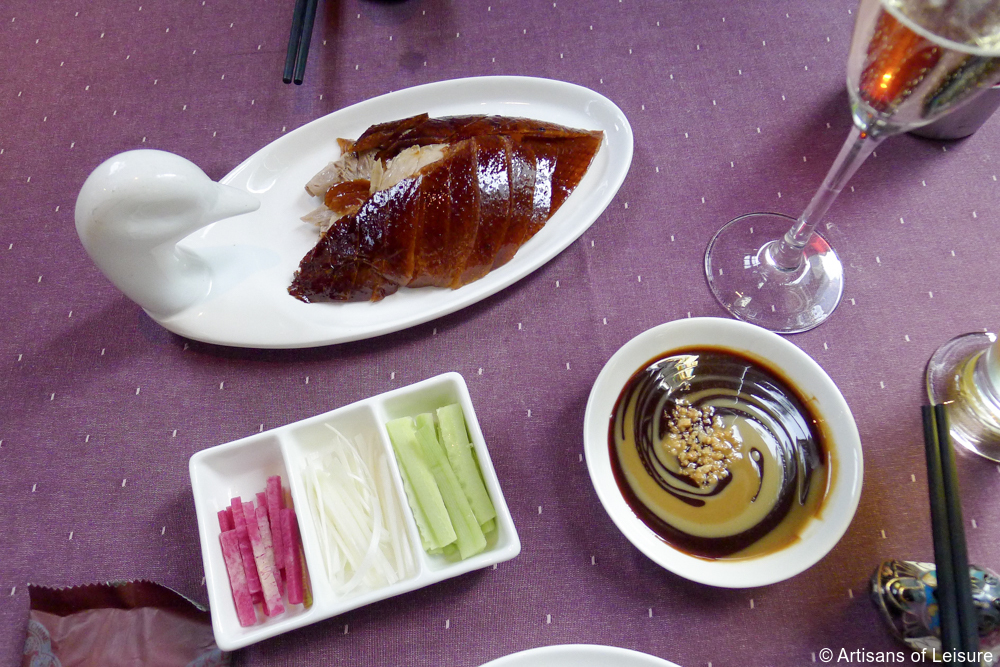 No trip to Beijing is complete without a private excursion to the Great Wall. Our tours include a visit to an impressive but less-visited section of the wall.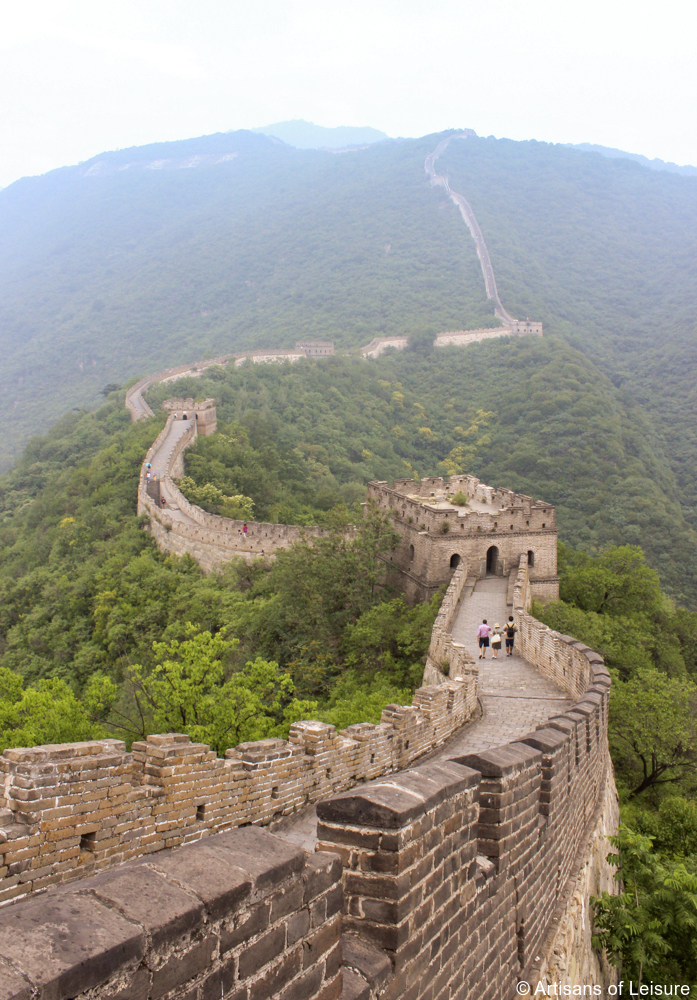 We always enjoy visiting Beijing's 798 Art District to browse art galleries and shops selling artisan wares from all over China.
Shanghai is the pulse of modern China. This high-energy city has world-class museums, Art Deco architecture, great restaurants and a skyline bristling with new skyscrapers.
We take our travelers to see the fascinating Shanghai Urban Planning Exhibition Center, which has a scale model showing how the city will look in 2020.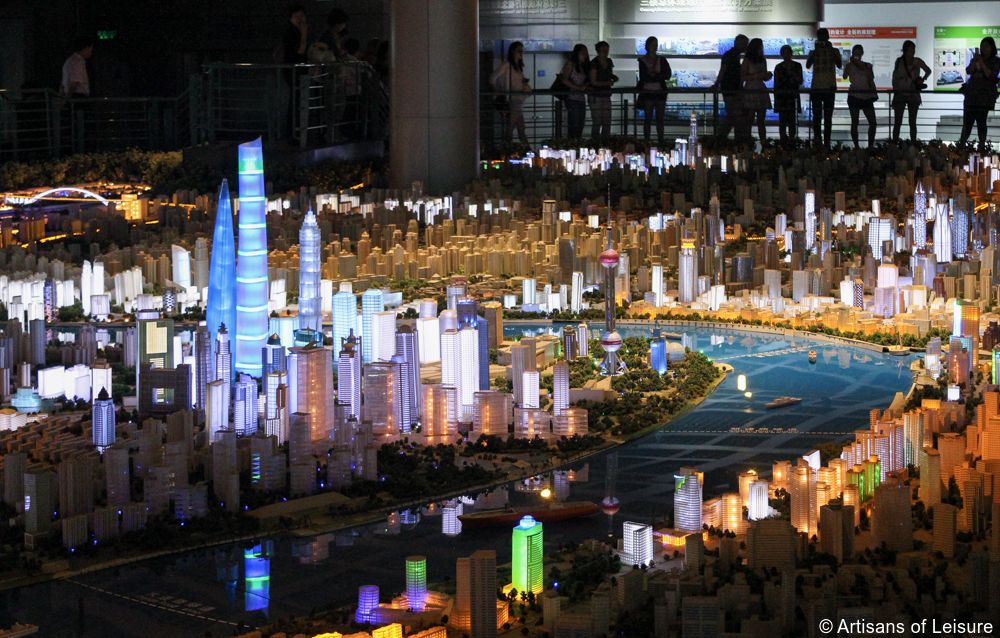 A highlight of our Shanghai touring is Yu Yuan, a traditional garden of ponds and pavilions.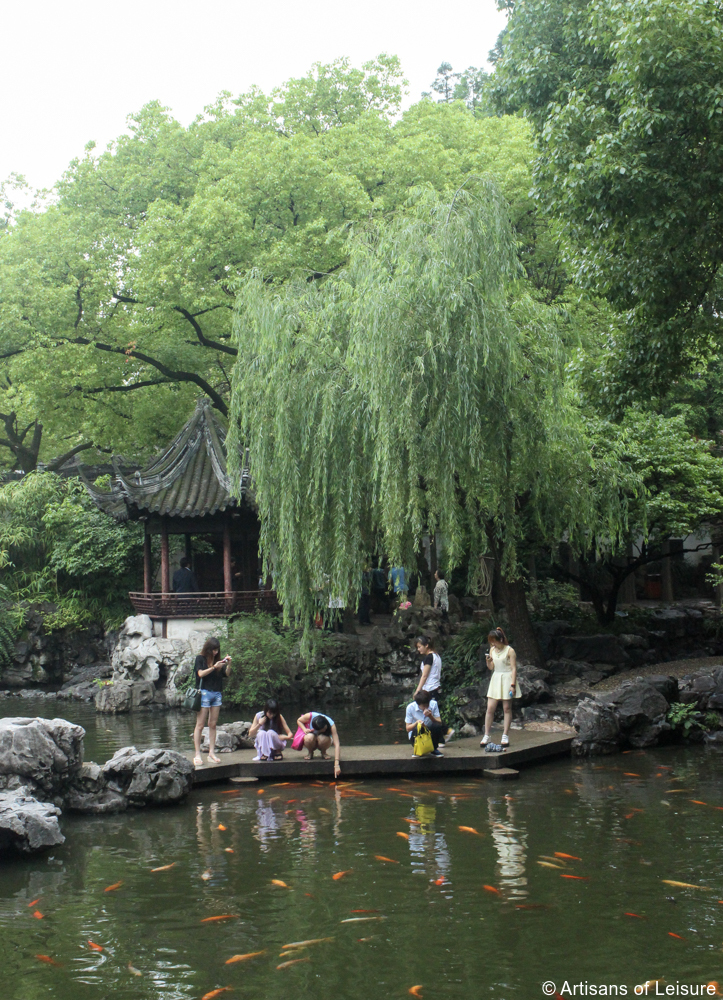 When in Shanghai, we arrange for our travelers to dine at the best restaurants for local cuisine, such as handmade xiao long bao (soup dumplings).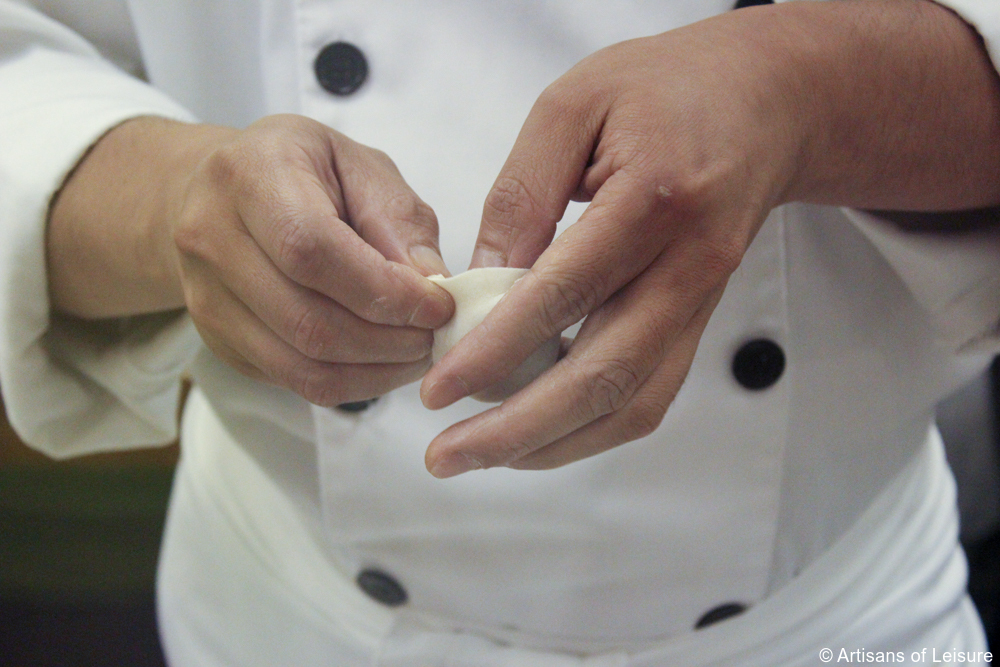 The dumplings are available with a variety of fillings, such as pork, crab and vegetables.
One of our favorite hotels in Shanghai is The Peninsula Shanghai. The luxury hotel is right on the Bund, the historic waterfront along the Huangpu River, which courses through the city. The sumptuous rooms have unimpeded views across the water to the futuristic skyline of the Pudong district.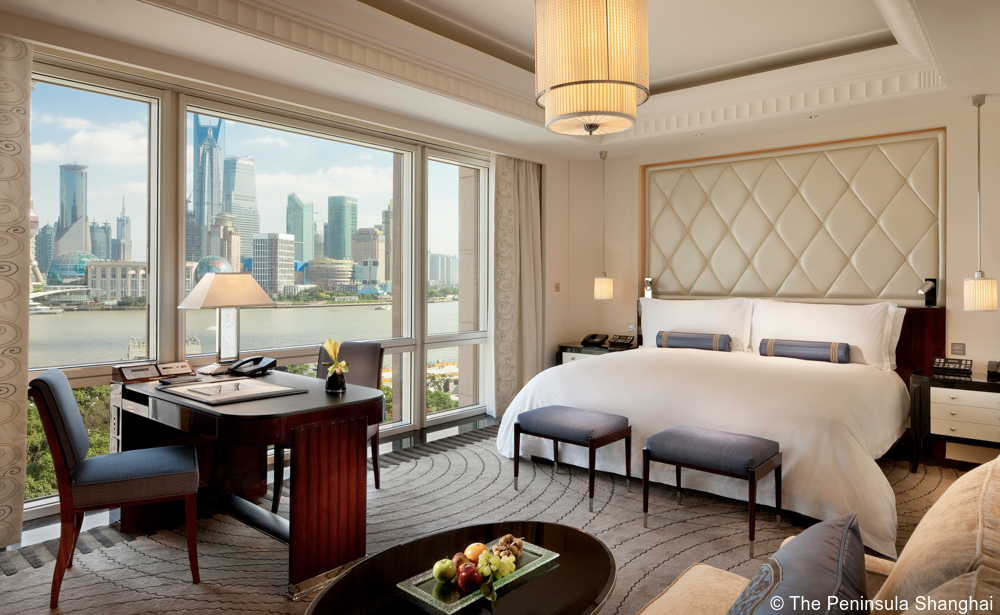 From the city of Guilin, we enjoyed a leisurely cruise on the Li River to see the region's beautiful and iconic landscape of karst peaks and rice paddies.
We can also arrange scenic drives and private biking excursions in the area, a UNESCO World Heritage Site.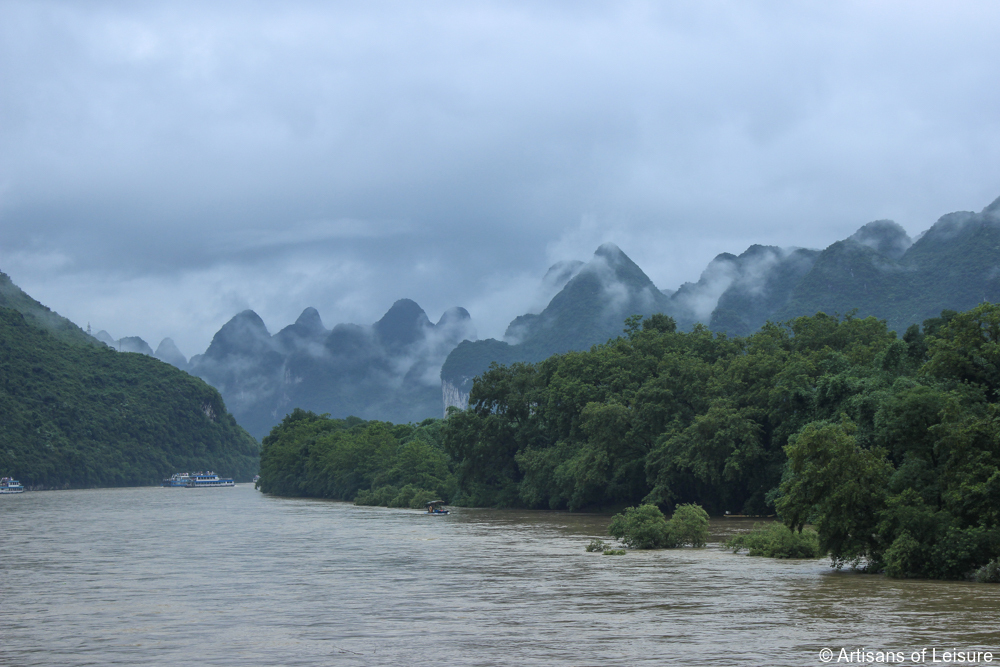 We take our travelers to a tea plantation and research center in the surrounding countryside to learn about tea production, taste a variety of pu-erh and other teas, and practice the tea ceremony.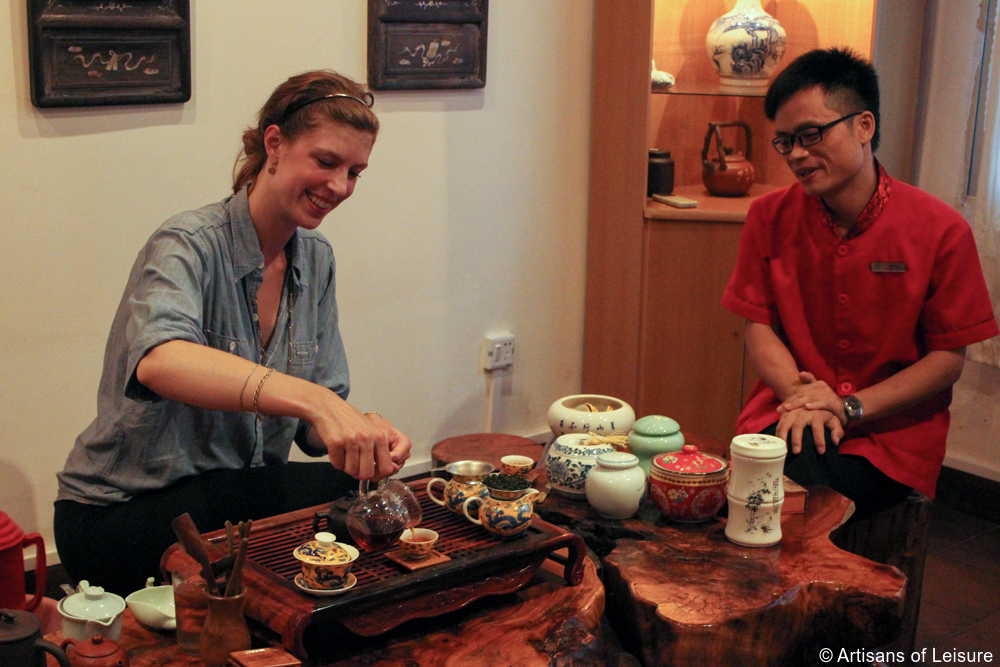 We also visited the incredible terraced rice fields of Longsheng, which we include as a private day trip on several of our tours.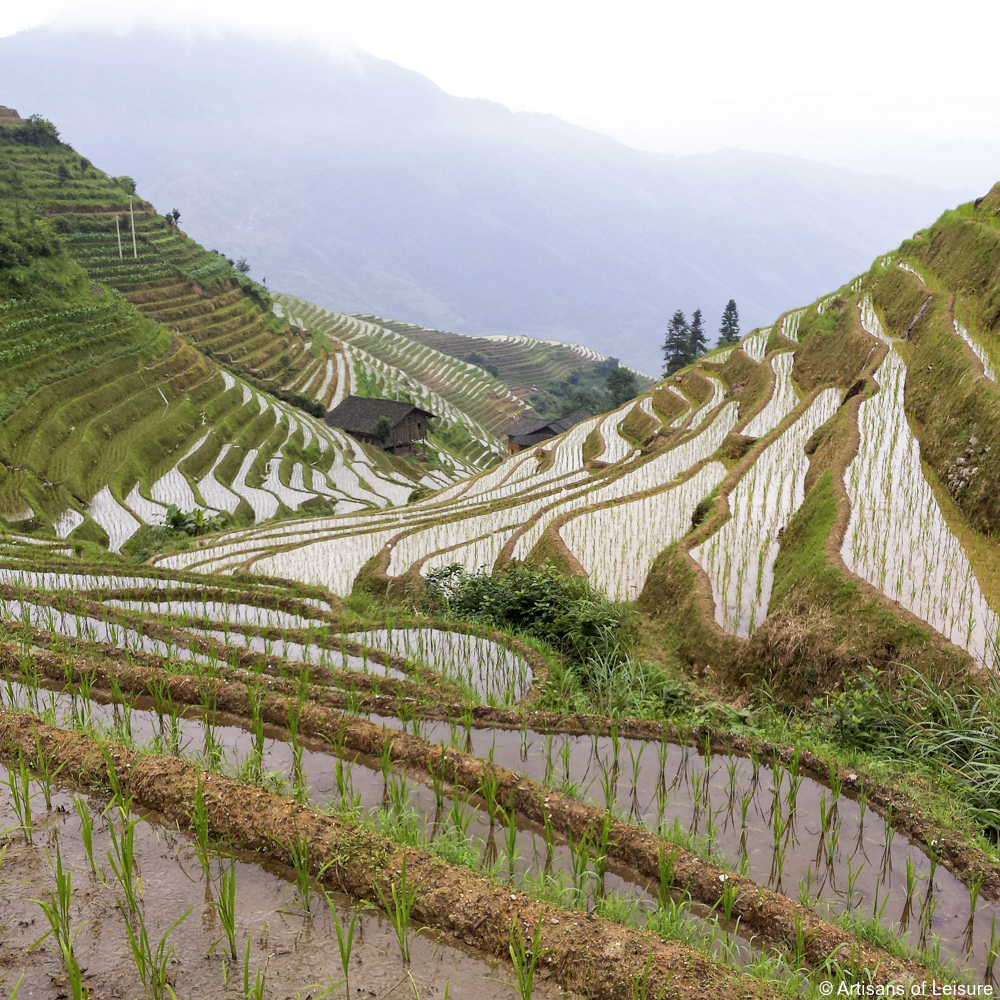 Several minority groups live around Longsheng, including the long-haired women of the Yao group. Many of the women sell traditional handmade crafts like embroidery, weaving and batik.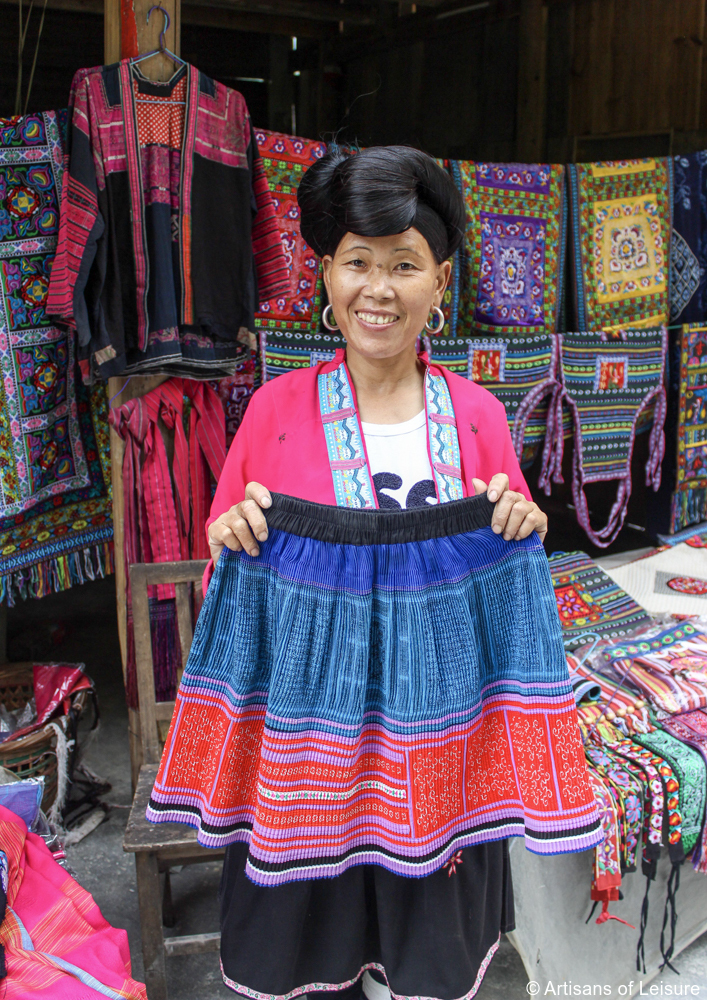 In Xian, the ancient capital of China and a terminus of the Silk Road, we stayed at the Sofitel Legend Peoples Grand Hotel, a luxurious property in a historic building that was once the State Guesthouse.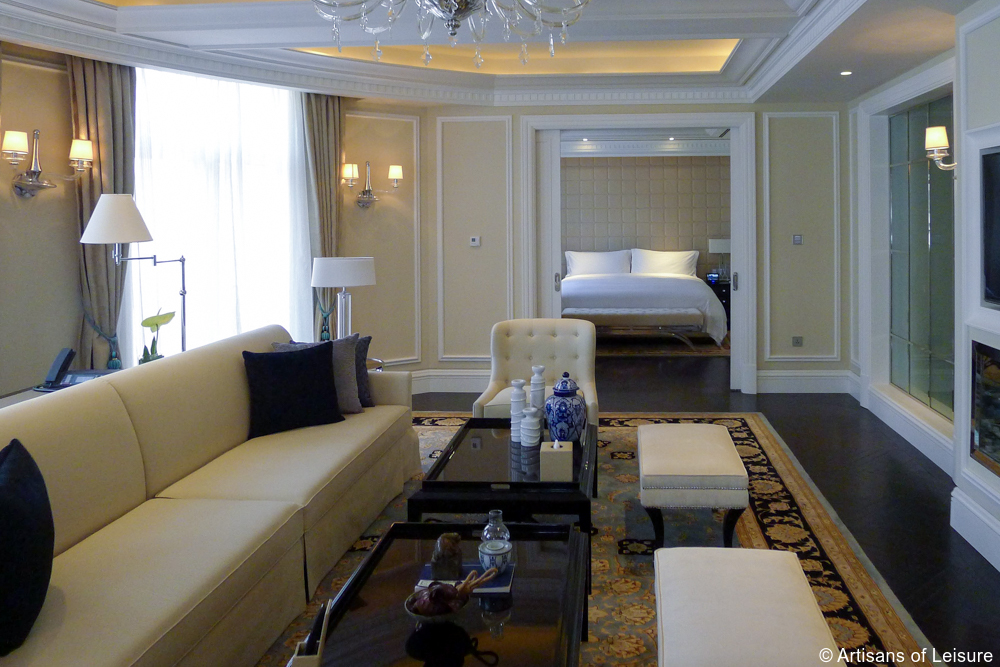 We always enjoy walking around Xian. Vendors sell all kinds of unusual and tasty street food. Locals love sunflower seeds, and many shops sell whole sunflower heads.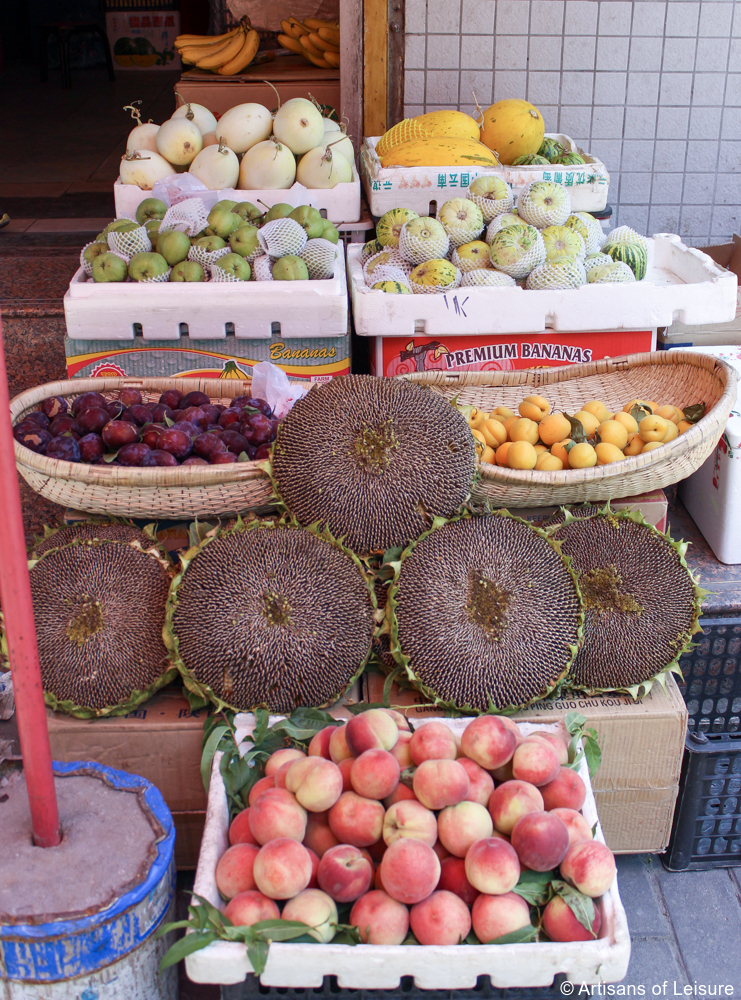 The highlight of a visit to Xian is seeing the Terracotta Warriors, which are as fascinating as they are spectacular. We can arrange special access for our travelers to get a closer look at the enigmatic sculptures.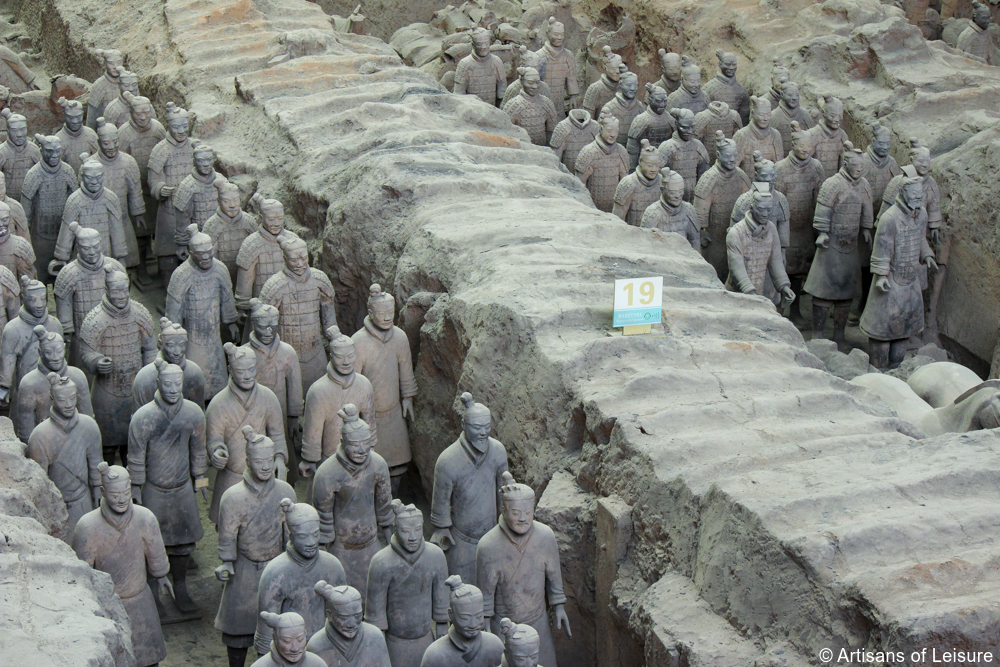 We ended our trip in Hong Kong. We love walking around the Kowloon district in the evening to see the neon lights and throngs of locals shopping, snacking on street food and sipping bubble tea.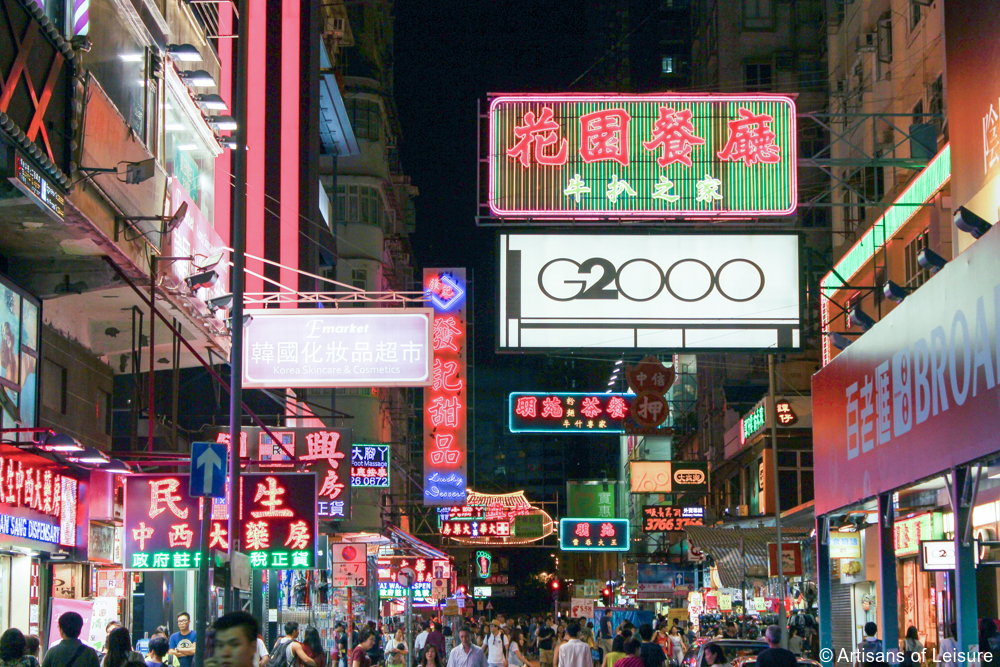 We stayed at the fabulous Peninsula Hong Kong, the flagship hotel of The Peninsula chain (named for its location on the Kowloon Peninsula). Our tours use preferred rooms with fantastic views of Victoria Harbour and Hong Kong Island.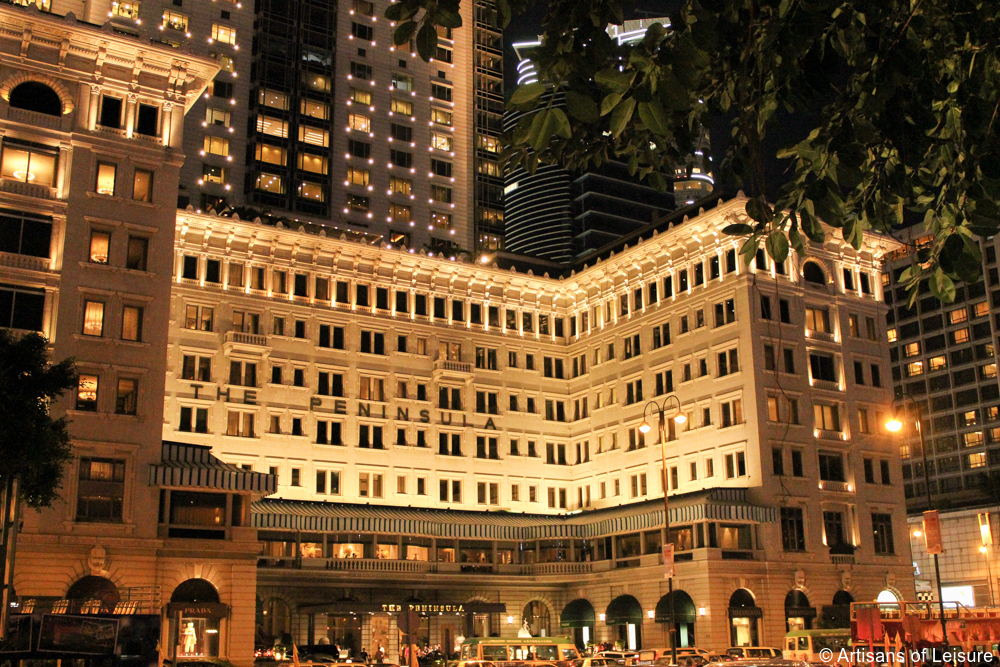 One day, we visited Lantau Island and rode in a glass-floored gondola above the forest, an option we often arrange for families. Also on the island, we can arrange private hiking and visits to a Buddhist monastery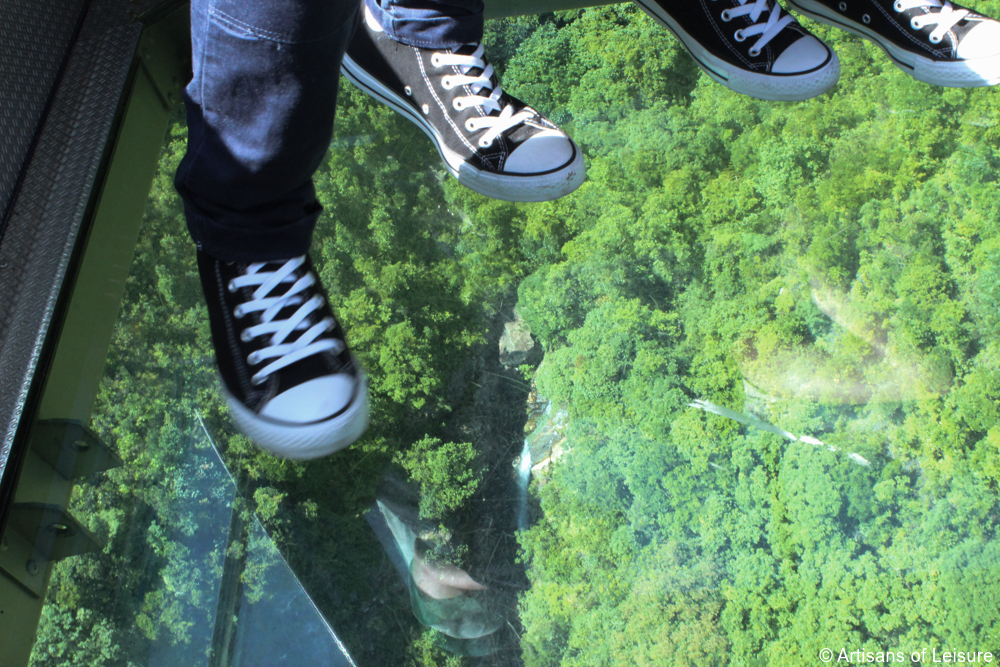 One of the highlights of Hong Kong is visiting Victoria Peak to see this iconic panorama of the city and harbor.
We can customize our tours to include many additional activities around Hong Kong, such as cooking lessons, street food tours, architecture tours, shopping tours, hiking, excursions to Macau, helicopter and boat charters and more.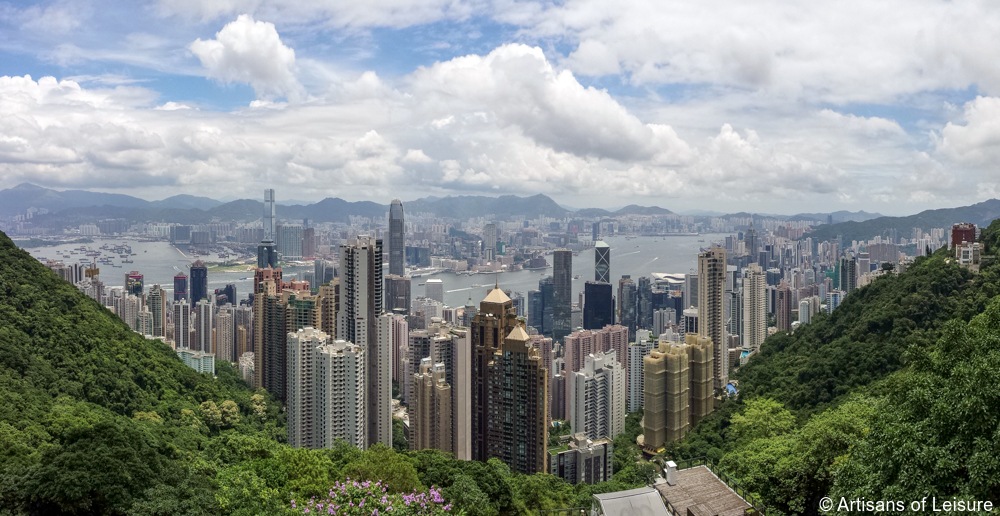 Contact us to learn more about our customized tours in China and Tibet.
Destinations: Asia, China, Tibet
Tags: Aman at Summer Palace, Aman China, Beijing, Buddhism, Buddhist monasteries, Buddhist monks, Buddhist temple, Chengdu, Chengdu Research Base of Giant Panda Breeding, China culinary tours, Chinese landscapes, family travel, Forbidden City, Four Seasons Hotel Beijing, Great Wall of China, guided hiking tours, hiking tours, Hong Kong, Hong Kong tours, Huangshan, Jokhang Temple, Lhasa, Longsheng, martial arts, Panda tours, pandas, Potala Palace, Shanghai, Sichuan opera, Tai chi, Terracotta Warriors, The Peninsula Hong Kong, The Peninsula Shanghai, Tibet, Tibet tours, wildlife, Xian