April 13, 2015
Pandas and More in Chengdu, China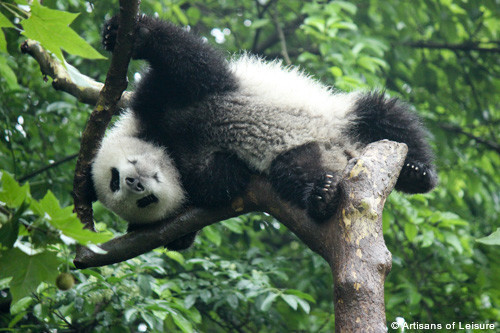 Seeing pandas is the main reason most of our travelers visit Chengdu, the capital of Sichuan Province, China. However, they are often pleasantly surprised to find that the city offers much more, including an up-and-coming vibe, spicy cuisine, interesting cultural touring and easy access to Lhasa, Tibet. We explored all of these options during our recent visit.
One of Chengdu's most important cultural sites is Qingyang Gong Temple, which is built around what is said to be the birthplace of Lao Tzu, the founder of Taoism. While learning about the religion, visitors can enjoy the grounds, see monks and nuns from the monastery next door, and perhaps relax at the teahouse.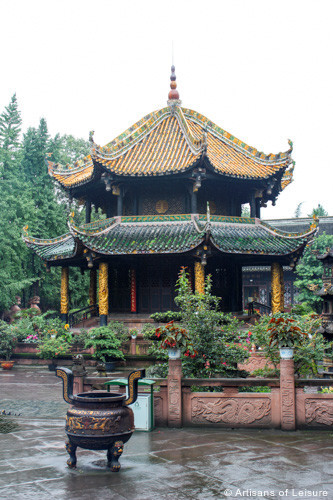 Chengdu also offers many opportunities to mingle with locals. We especially like watching mahjong games in People's Park and strolling the Wide and Narrow Alleys, where shops and restaurants inside renovated traditional buildings create a lively atmosphere.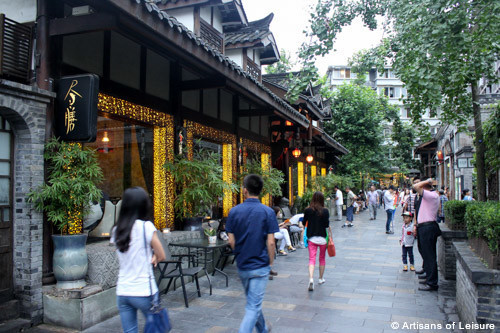 The Wide and Narrow Alleys neighborhood is also a great place to try delicious local cuisine in this UNESCO-designated City of Gastronomy. A couple of our favorite dishes are fiery hotpot and authentic Kung Pao chicken.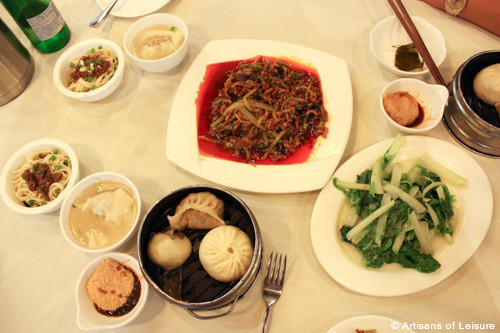 In the evening, a Sichuan Opera performance offers another fun glimpse into traditional local culture. More like a variety show, they mix operatic singing, slapstick comedy, puppets, hand shadows, live music and the famous "face-changing" act. Artisans of Leisure can also arrange for travelers to watch the performers applying makeup before the show.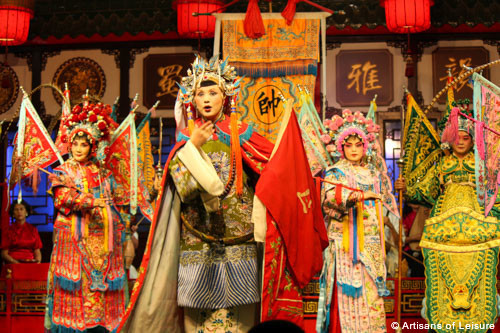 Of course, the city's main draw is the Chengdu Research Base of Giant Panda Breeding. The pandas, especially the young ones, are endlessly entertaining to watch. It's also fascinating to learn about the rehabilitation efforts to save this endangered species.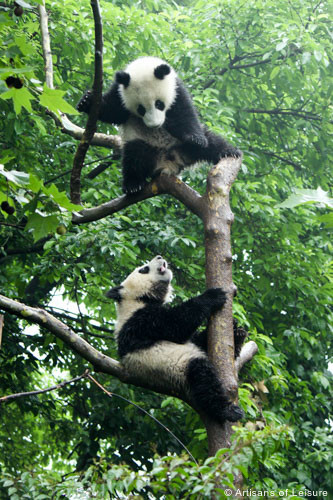 We take travelers to the research center at feeding time, when the pandas are most active munching on bamboo. Artisans of Leisure can also arrange touring of the center with a panda specialist or assisting the panda keepers with their work.
Chengdu also offers easy access to Lhasa, Tibet. We've included Chengdu in our private Family Tour of China and Journey Through China & Tibet itineraries. It can also be incorporated into a customized China tour.
Contact Artisans of Leisure to start planning today.