Best of Paris
(5 Days)
Discover Normandy
(6 Days)
D-Day Beaches, Mont Saint-Michel, Pays d'Auge, Honfleur & Deauville, Giverny
Luxuries of France
(11 Days)
Paris, Provence, Cote d'Azur
Best of Normandy & Paris
(9 Days)
D-Day Beaches, Mont Saint-Michel, Honfleur & Deauville, Giverny, Paris & Versailles
Highlights of Provence
(7 Days)
Avignon & Arles, Luberon Valley, Aix-en-Provence
Exclusive Paris & Versailles
(6 Days)
Versailles, Paris
Essence of France
(10 Days)
Loire Valley, Normandy & Mont Saint-Michel, Paris & Versailles
Family Tour of France
(12 Days)
Normandy, Paris & Versailles, Provence, Cote d'Azur
Provence & the French Riviera
(7 Days)
Luberon Valley & Avignon, Cote d'Azur
Paris, Chateaux & Wine
(9 Days)
Paris & Versailles, Loire Valley, Bordeaux with Saint-Emilion & Dordogne
France In Style
(13 Days)
Paris & Versailles or Giverny, Luberon Valley, Aix-en-Provence, Cote d'Azur
Romantic France
(11 Days)
Paris & Versailles, Provence, Cote d'Azur
Art Tour of France
(10 Days)
Paris & Versailles, Provence, Cote d'Azur
Biking Tour of France
(9 Days)
Paris & Versailles, Loire Valley, Bordeaux & Saint-Emilion
Journey Through France
(20 Days)
Paris, Normandy, Loire Valley, Bordeaux, Dordogne, Carcassonne, Provence, Cote d'Azur
Garden Tour of France
(8 Days)
Versailles, Loire Valley, Paris & Giverny
Culinary Tour of France
(8 Days)
Paris, Avignon, Aix-en-Provence
Paris, Burgundy & Champagne
(8 Days)
Paris, Dijon & Beaune, Reims & environs
France in Depth
(19 Days)
Normandy, Paris & Versailles, Champagne, Burgundy, Beaujolais, Provence, Cote d'Azur
Resorts of Southern France
(10 Days)
Provence, Cote d'Azur (Saint-Tropez & Saint-Jean-Cap-Ferrat)
Decorative Arts & Gardens Tour of Paris
(8 Days)
Paris & environs
Multi-country Tours
Family Tour of London, Paris & Rome
(10 Days)
London, Paris, Rome
Bordeaux to the Basque Country
(9 days)
Bordeaux, Biarritz, San Sebastian with Rioja & Bilbao
Paris & Morocco
(9 Days)
Paris, Atlas Mountains, Marrakesh
London & Paris
(9 Days)
London & environs, Paris & Versailles
Paris & Beirut
(8 Days )
Paris, Beirut, Byblos, Beiteddine Palace, Baalbek
Food & Wine Tour of France & Switzerland
(11 Days)
Paris, Reims & Champagne, Burgundy, Lausanne with Lavaux & Emmental
Amsterdam, Brussels & Paris
(10 Days)
Amsterdam with The Hague & Delft, Brussels with Ghent & Bruges, Paris & Versailles
France & Italy: Best of the Riviera
(7 Days)
Cote d'Azur, Portofino & Cinque Terre
London, Amsterdam & Paris
(12 days)
London & environs, Amsterdam & environs, Paris & Versailles
Art Tour of France
(10 Days - Departs Daily on a Private Basis)
Paris & Versailles, Provence, Cote d'Azur
France is a wonderful destination for culture lovers, and this private art tour of France is the best way to experience some of the most memorable masterpieces of French art and architecture. It combines the sophistication of Paris with the inspiring light, landscapes and lifestyle of the South of France.
Begin in Paris, one of the great art cities of the world. During flexible private touring with your expert art guide, visit the most interesting museums and cultural sites according to your interests. Suggested options include the Louvre, Musee d'Orsay, L'Orangerie, Rodin Museum, Musee Marmottan Monet, Centre Pompidou, Guimet Museum, Institut du Monde Arabe, Fondation Louis Vuitton, Notre Dame, Sainte-Chapelle, the Eiffel Tower, the former artist colony of Montmartre, and the Luxembourg and Tuileries gardens. Other private touring options include visiting specialty chocolate shops, cheese shops and bakeries; walking through the exclusive residential streets on Ile St-Louis, the old Jewish quarter in the Marais, or the medieval streets of the Latin Quarter; visiting hidden gardens and parks; and shopping for antiques in flea markets or haute couture in fashionable boutiques.
One day, enjoy a private excursion to Versailles. Tour Louis XIV's opulent palace, extensive gardens, the town's historic covered market and other highlights such as Le Petit Trianon, and Hameau de la Reine, the mock hamlet created for Marie-Antoinette.
Continue to Chateau La Coste, a beautiful vineyard and winery in the Provence countryside with outstanding contemporary architecture by Jean Nouvel, Tadao Ando and Frank Gehry, and a renowned collection of art by Louise Bourgeois, Andy Goldsworthy and other artists. Stay at Villa La Coste, a luxury hotel and spa among the vineyards. Also enjoy regional touring to see art and architecture highlights in Arles or Aix-en-Provence.
Conclude on the beautiful Cote d'Azur with a stay at a luxurious resort overlooking the Mediterranean Sea. During private touring, visit the art highlights of the region, such as the Chapelle du Rosaire de Vence (Matisse Chapel), Fondation Maeght (including a dining reservation at legendary La Colombe d'Or), the Prince's Palace, and villas in Saint-Jean-Cap-Ferrat such as Villa Ephrussi de Rothschild.  Also explore interesting towns along the waterfront and in the hills of the French Riviera and Monaco, such as Nice, Cannes, Eze, Saint-Paul de Vence, Antibes and Monte-Carlo. Also stroll along waterside promenades, sample local culinary specialties, and browse markets such as the flower and antiques markets in Nice. Another option is a full-day excursion to Fondation Carmignac, a private art collection on a bucolic island in the Mediterranean. We can also arrange special interest activities such as learning to make your own perfume at a workshop in Grasse, chartered boat excursions, wine tasting, biking and more. During leisure time, enjoy your luxury resort and its beach club.
Itinerary Overview
Day 1

Arrive Paris

Private arrival transfer to hotel for 4 nights

Day 2

Paris

Full-day private city tour
Day 3

Paris

Half-day private city tour with an art expert

Day 4

Paris & Versailles

Full-day private excursion to Versailles
Day 5

Paris – Aix-en-Provence

Private transfer to station for train to Provence. Private arrival transfer to hotel for 2 nights. Afternoon at leisure to enjoy the art and winery at hotel

Day 6

Aix-en-Provence

Private touring

Day 7

Aix-en-Provence – Cote d'Azur

Private tour of Aix-en-Provence en route to hotel for 3 nights

Day 8

Cote d'Azur

Full-day private excursion to local villas, gardens, art highlights and markets
Day 9

Cote d'Azur

Private tour of Monte Carlo and/or other towns with top museums and art sites

Day 10

Depart Nice

Private airport transfer
Hotels
| | |
| --- | --- |
| Paris: | Ritz Paris or Four Seasons Hotel George V |
| Aix-en-Provence: | Villa La Coste |
| Cote d'Azur: | Four Seasons Grand-Hotel du Cap-Ferrat or Hotel du Cap Eden Roc |
Cost
| | |
| --- | --- |
| $24,065 | Per Person (double occupancy) |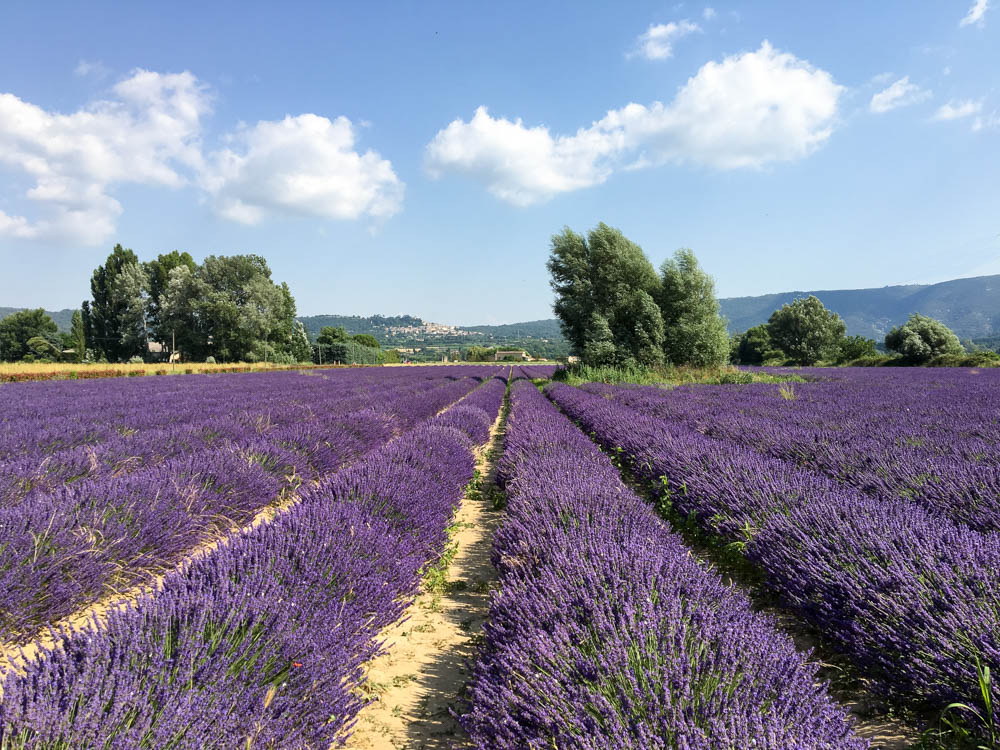 Best of Paris
(5 Days)
Discover Normandy
(6 Days)
D-Day Beaches, Mont Saint-Michel, Pays d'Auge, Honfleur & Deauville, Giverny
Luxuries of France
(11 Days)
Paris, Provence, Cote d'Azur
Best of Normandy & Paris
(9 Days)
D-Day Beaches, Mont Saint-Michel, Honfleur & Deauville, Giverny, Paris & Versailles
Highlights of Provence
(7 Days)
Avignon & Arles, Luberon Valley, Aix-en-Provence
Exclusive Paris & Versailles
(6 Days)
Versailles, Paris
Essence of France
(10 Days)
Loire Valley, Normandy & Mont Saint-Michel, Paris & Versailles
Family Tour of France
(12 Days)
Normandy, Paris & Versailles, Provence, Cote d'Azur
Provence & the French Riviera
(7 Days)
Luberon Valley & Avignon, Cote d'Azur
Paris, Chateaux & Wine
(9 Days)
Paris & Versailles, Loire Valley, Bordeaux with Saint-Emilion & Dordogne
France In Style
(13 Days)
Paris & Versailles or Giverny, Luberon Valley, Aix-en-Provence, Cote d'Azur
Romantic France
(11 Days)
Paris & Versailles, Provence, Cote d'Azur
Art Tour of France
(10 Days)
Paris & Versailles, Provence, Cote d'Azur
Biking Tour of France
(9 Days)
Paris & Versailles, Loire Valley, Bordeaux & Saint-Emilion
Journey Through France
(20 Days)
Paris, Normandy, Loire Valley, Bordeaux, Dordogne, Carcassonne, Provence, Cote d'Azur
Garden Tour of France
(8 Days)
Versailles, Loire Valley, Paris & Giverny
Culinary Tour of France
(8 Days)
Paris, Avignon, Aix-en-Provence
Paris, Burgundy & Champagne
(8 Days)
Paris, Dijon & Beaune, Reims & environs
France in Depth
(19 Days)
Normandy, Paris & Versailles, Champagne, Burgundy, Beaujolais, Provence, Cote d'Azur
Resorts of Southern France
(10 Days)
Provence, Cote d'Azur (Saint-Tropez & Saint-Jean-Cap-Ferrat)
Decorative Arts & Gardens Tour of Paris
(8 Days)
Paris & environs
Multi-country Tours
Family Tour of London, Paris & Rome
(10 Days)
London, Paris, Rome
Bordeaux to the Basque Country
(9 days)
Bordeaux, Biarritz, San Sebastian with Rioja & Bilbao
Paris & Morocco
(9 Days)
Paris, Atlas Mountains, Marrakesh
London & Paris
(9 Days)
London & environs, Paris & Versailles
Paris & Beirut
(8 Days )
Paris, Beirut, Byblos, Beiteddine Palace, Baalbek
Food & Wine Tour of France & Switzerland
(11 Days)
Paris, Reims & Champagne, Burgundy, Lausanne with Lavaux & Emmental
Amsterdam, Brussels & Paris
(10 Days)
Amsterdam with The Hague & Delft, Brussels with Ghent & Bruges, Paris & Versailles
France & Italy: Best of the Riviera
(7 Days)
Cote d'Azur, Portofino & Cinque Terre
London, Amsterdam & Paris
(12 days)
London & environs, Amsterdam & environs, Paris & Versailles
Our France tour was one of the best trips ever. Our guide and driver were superb. My Artisans of Leisure consultant is the queen of travel plans!
~ A.D., Hollis, NH
Wow! Artisans of Leisure has done it again! We experienced another sensational tour in France. Our accommodations were wonderful…I know it's not just our good luck that we got upgraded. We can't express our gratitude enough for the planning process, cooperation and the excellent implementation. We are huge fans!
~ M.G., Calgary, Canada
My clients' Artisans of Leisure France tour is the talk of the town! Everything was absolutely perfect…it was the trip of a lifetime. I cannot recommend ANY travel planners or executors of travel plans more highly than Artisans of Leisure. You have extensive knowledge AND know-how.
~C.R. (travel agent), Nantucket, MA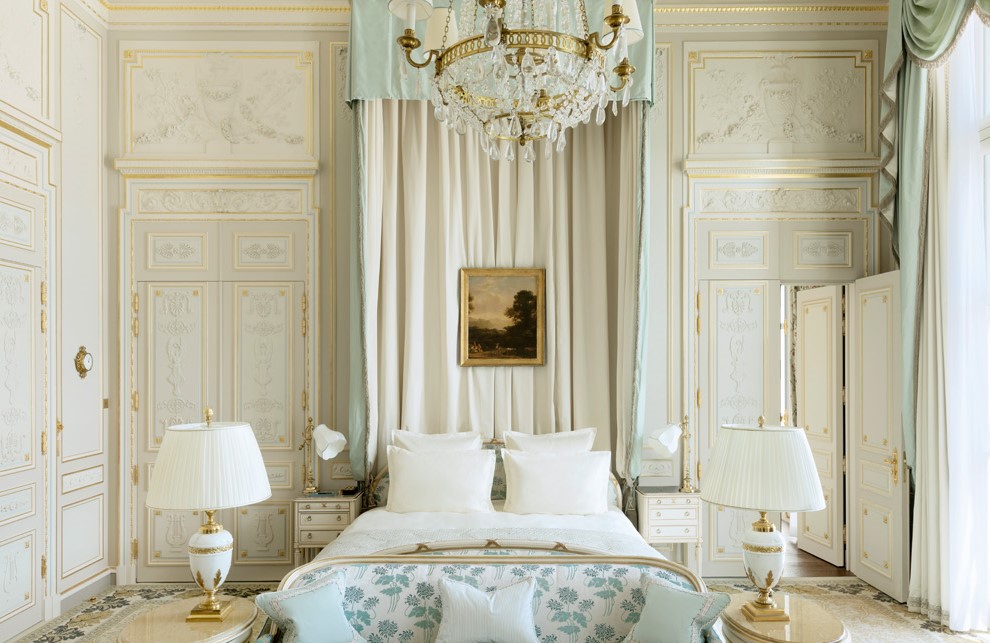 Recommended by:
Departures
Conde Nast Traveler
The New York Times
Wall Street Journal
Travel + Leisure
Town & Country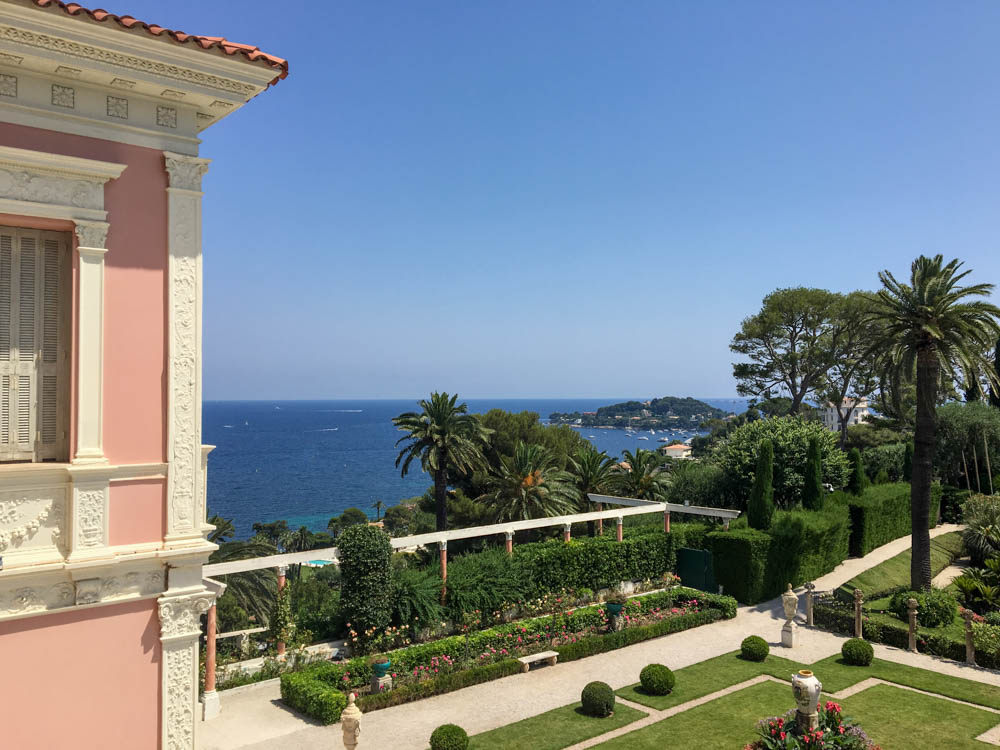 Just Back: French History, Art, Interiors and Fine Dining in Paris & Versailles
Touring the Palais Garnier Opera House in Paris
Iconic Image: Mont Saint-Michel in France
Private Perfume-Making Lessons in Grasse, France
Formula 1 Races in Monaco: VIP and Exclusive Access
A Private Tour of Veuve Clicquot in Champagne
Chateau Villandry in the Loire Valley, France
Must Visit: La Colombe d'Or in Saint-Paul de Vence, France
Just Back: An Incredible Tour of France, Spain & Portugal
The Hospices de Beaune in Burgundy, France
Just Back: The Best of Paris, Provence & the Cote d'Azur
Exclusive Access to Chateau de Vaux-le-Vicomte in France
Just Back: Austria, Germany, France & Switzerland
Carcassonne: An Ideal Stop Between Barcelona & the South of France
A Family Tour of Paris, Versailles & the Loire Valley in France
Must Stay: Chateau la Cheneviere in Normandy
Must Stay: La Bastide de Gordes in Provence
Versailles Beyond the Palace: Markets, Gardens, Antiques, Nature, Luxury & More