November 30, 2020
A Private Tour of Veuve Clicquot in Champagne
A private tour and tasting at Veuve Clicquot, an iconic Champagne house, is a must when traveling in the Champagne region of northern France. Artisans of Leisure arranges private Veuve Clicquot tours, during which our travelers can learn about the history of the Champagne house, tour traditional chalk cellars infused with contemporary style and then enjoy a guided Champagne tasting according to their preferences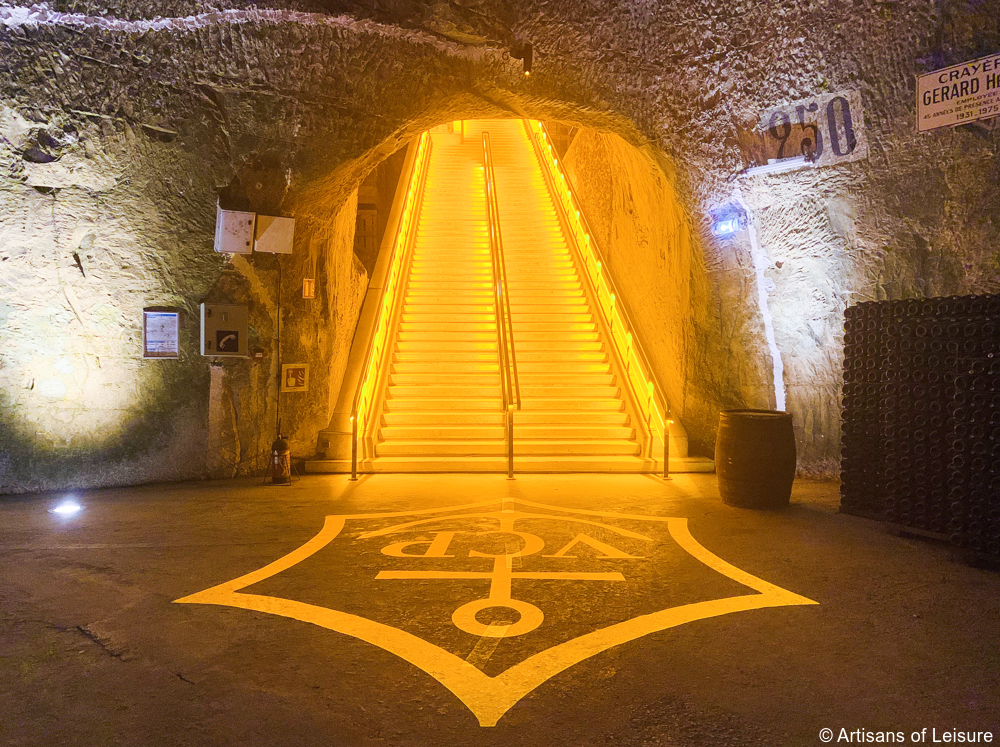 Veuve Clicquot was founded in 1772. When the son of the founder died in 1805, his ambitious widow, Barbe Nicole Clicquot, boldly took control of the house at a time that women were rarely involved in business. Madame Clicquot greatly expanded the house, continuously improved the quality of the wines and invented new products, including rose Champagne, and processes such as the riddling table, an innovation used to clarify sparkling wines.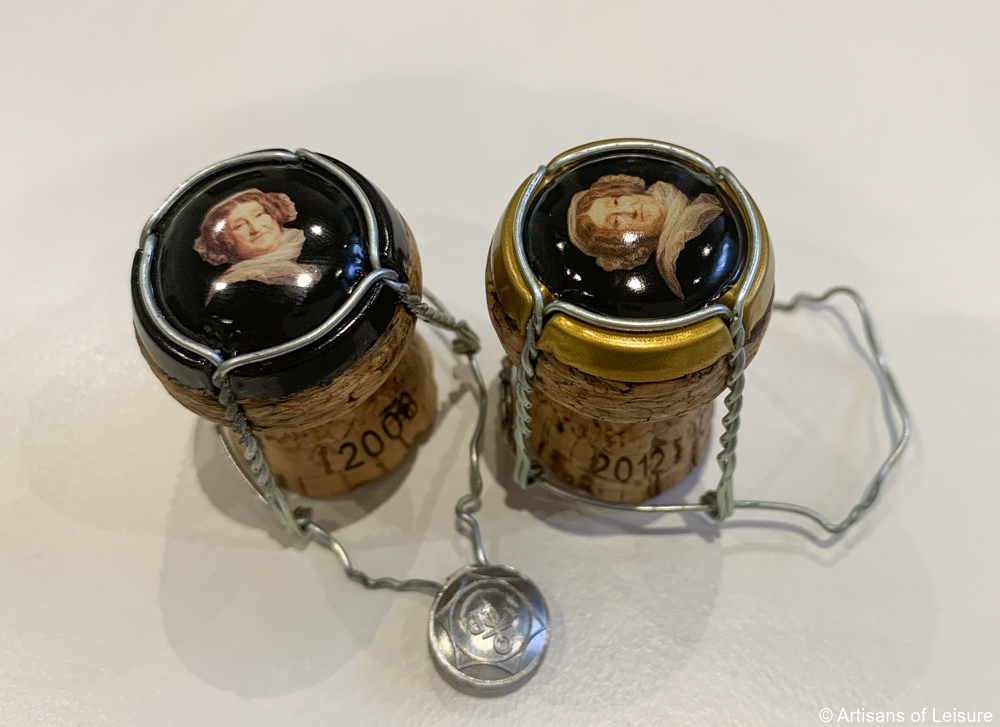 The name of the Champagne house honors the woman who established its prestige and quality: Veuve Clicquot is French for "Widow Clicquot."
Likewise, the company's famous La Grande Dame prestige Champagne pays tribute to Madame Clicquot's lasting contribution to the industry. Veuve Clicquot is now owned by the LVMH luxury conglomerate.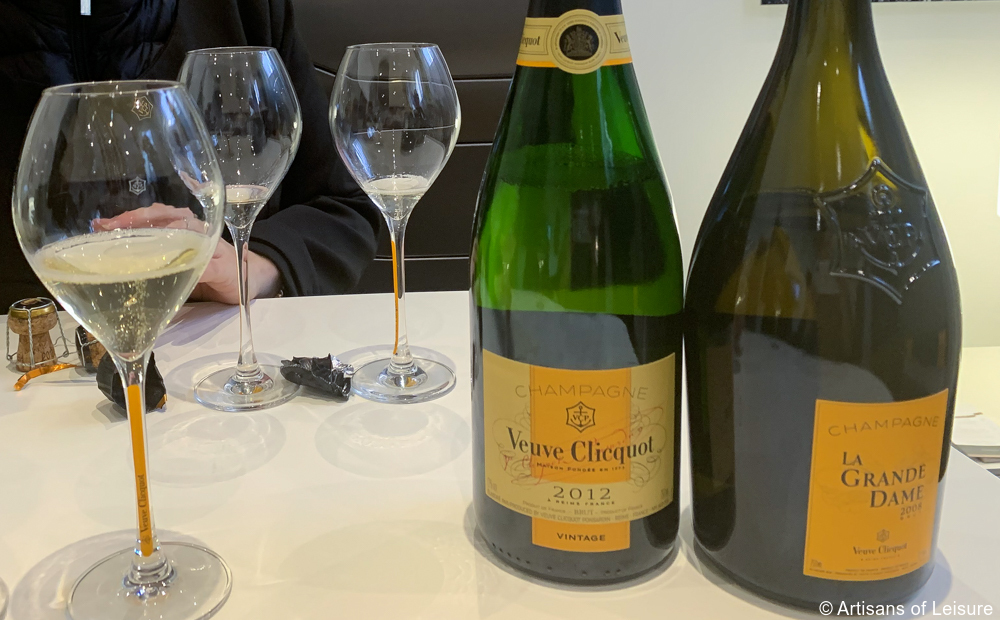 After a private Veuve Clicquot tour, many of our travelers enjoy shopping at the boutique, which offers bottles of Champagne and Veuve Clicquot collectibles.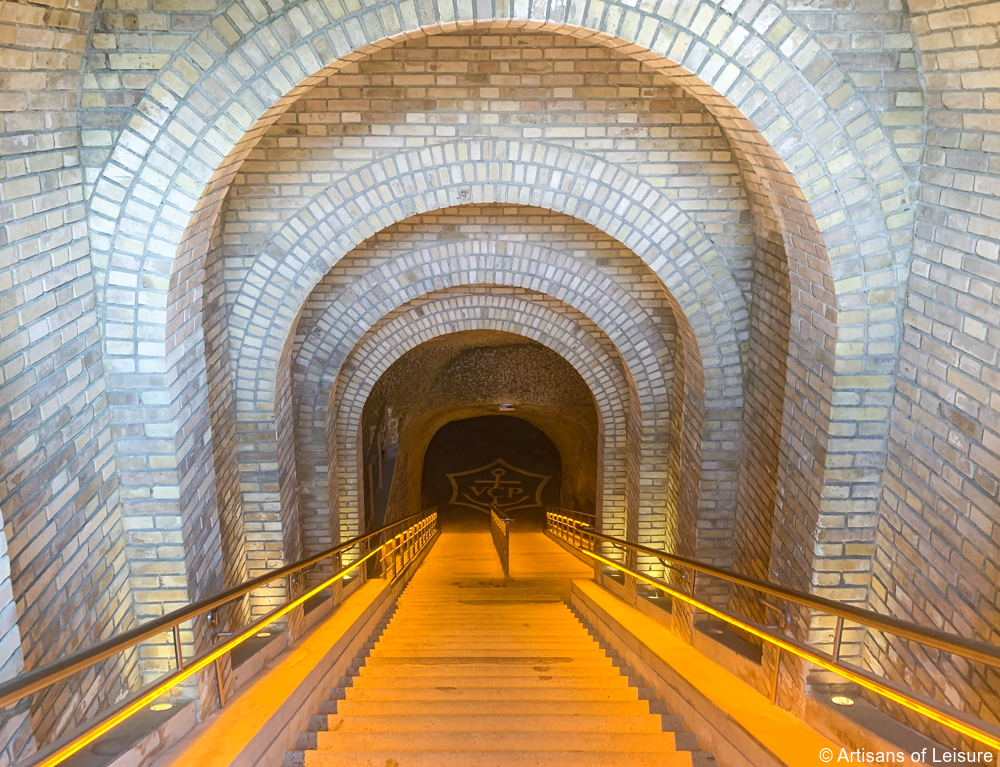 Veuve Clicquot is conveniently located near Les Crayeres, our preferred luxury hotel in Champagne.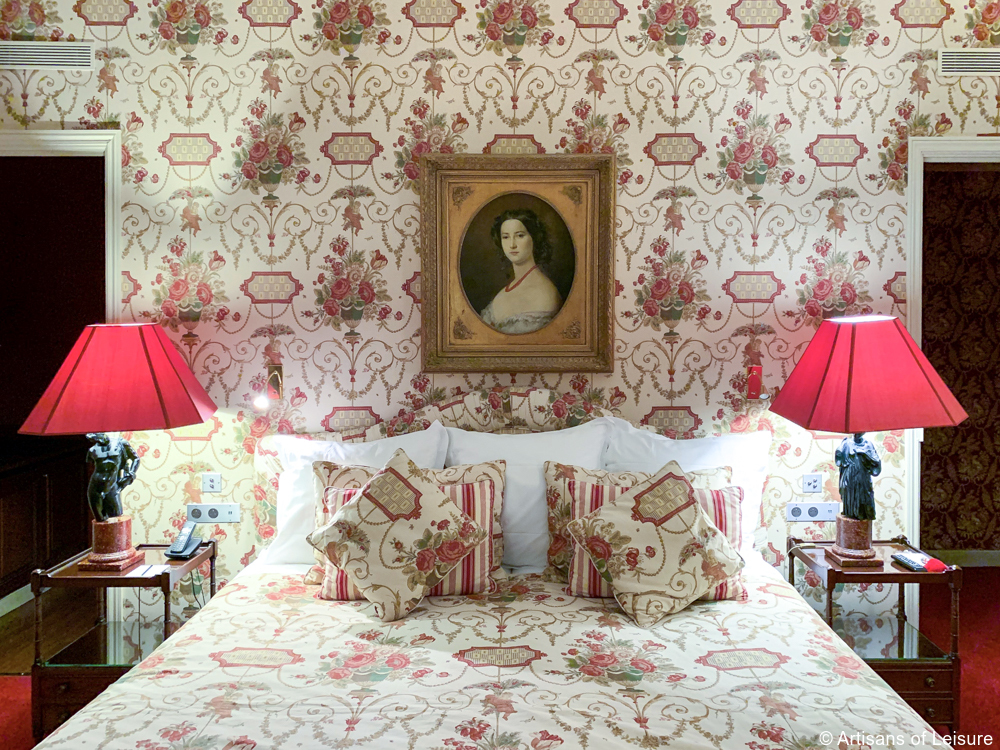 Artisans of Leisure can also arrange tours at other top Champagne houses in Reims, Epernay and elsewhere in the Champagne region, such as Ruinart, Roederer, Moet & Chandon, Laurent-Perrier, Taittinger, Pommery and Billecart-Salmon. Many of our travelers enjoy a tour of Champagne as a day trip from Paris, though it's also possible to explore the region over several days.
Contact one of our France travel specialists to begin planning a private France tour featuring wine and champagne tasting experiences.