November 23, 2020
Bagan, a Highlight of Myanmar
Spectacular Bagan is a vast archaeological zone encompassing thousands of Buddhist temples and stupas in rural Myanmar. It's a must-see for travelers visiting the country.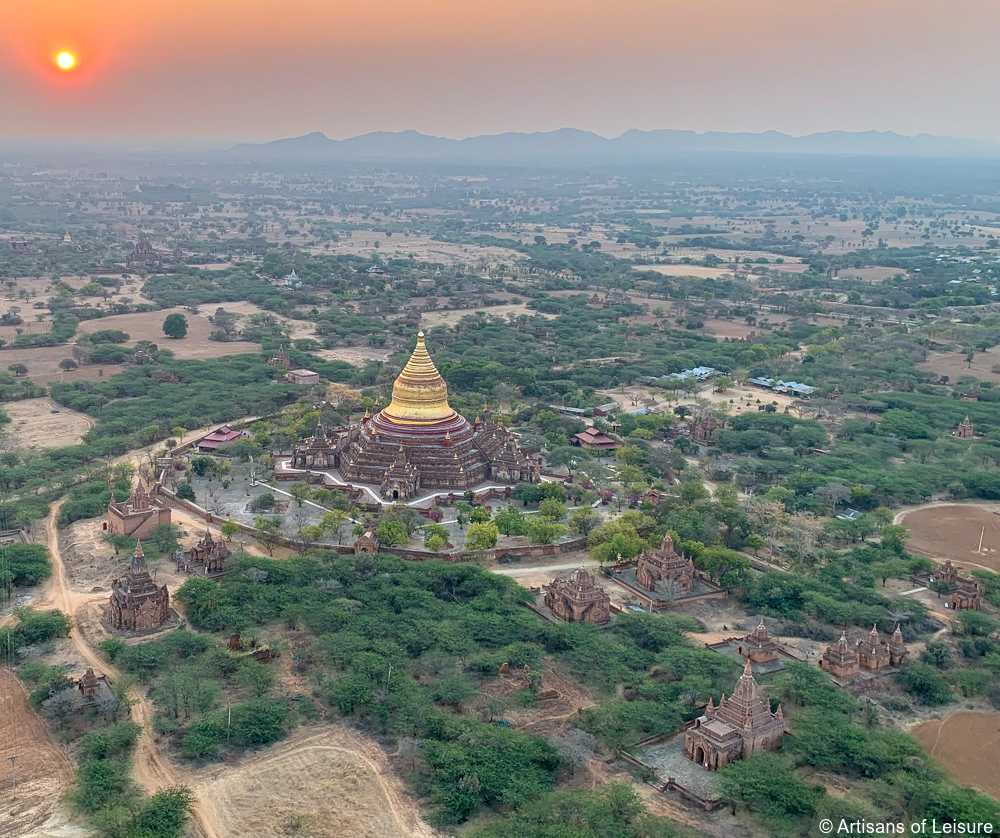 A cultural wonder of Southeast Asia, Bagan was a royal capital and important Buddhist pilgrimage site from the 11th through the 13th centuries.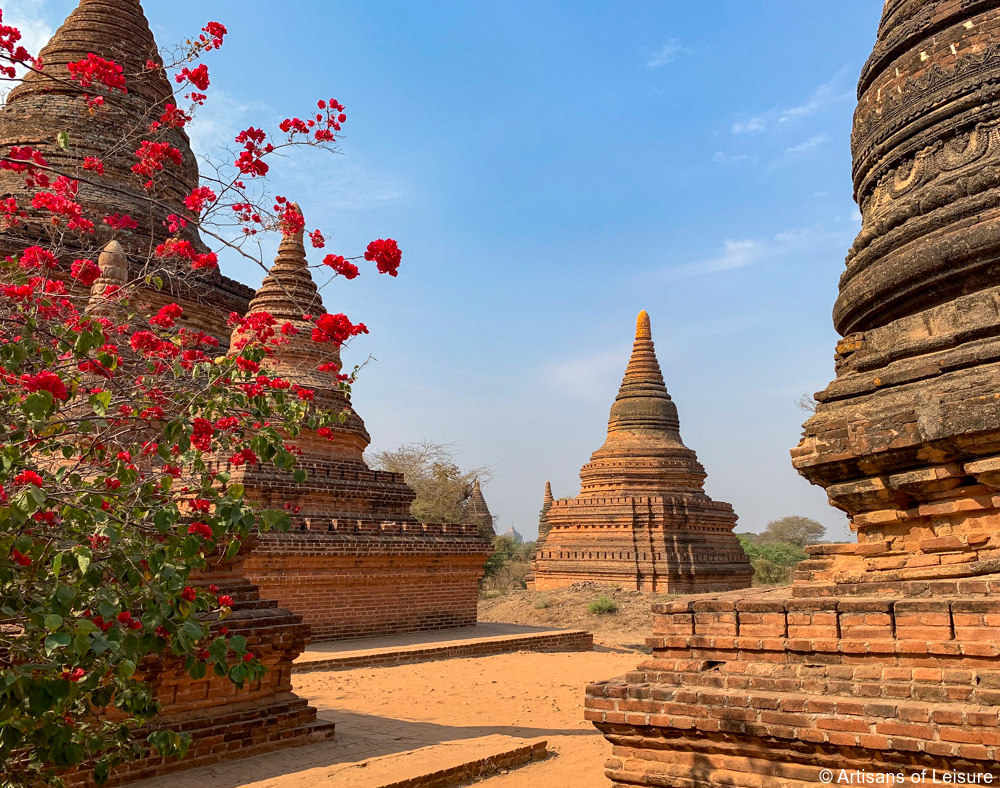 The Buddhist faithful built temples and stupas (also known as pagodas or payas in Burmese) on the riverside plains of Bagan to make merit.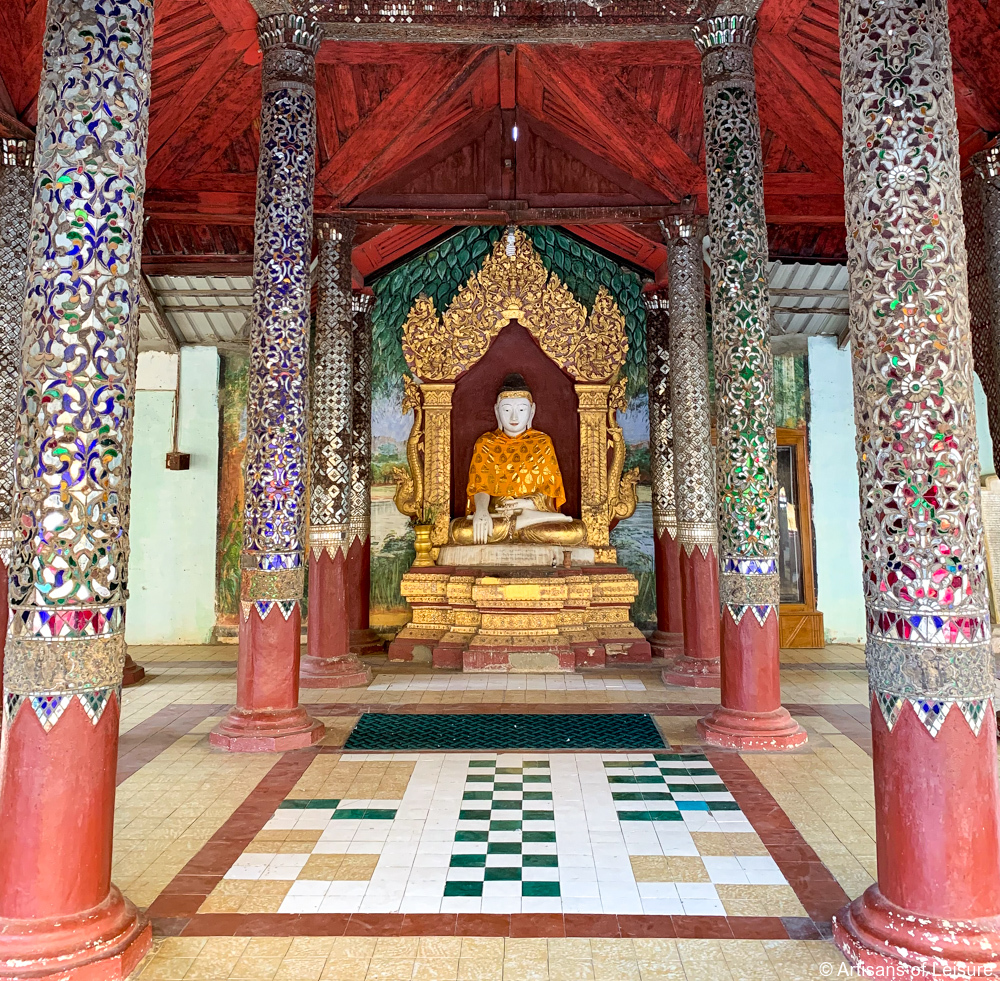 More than 3,000 of the religious structures remain, testifying to the wealth and power of the time. Bagan was recognized as a UNESCO World Heritage Site in 2019.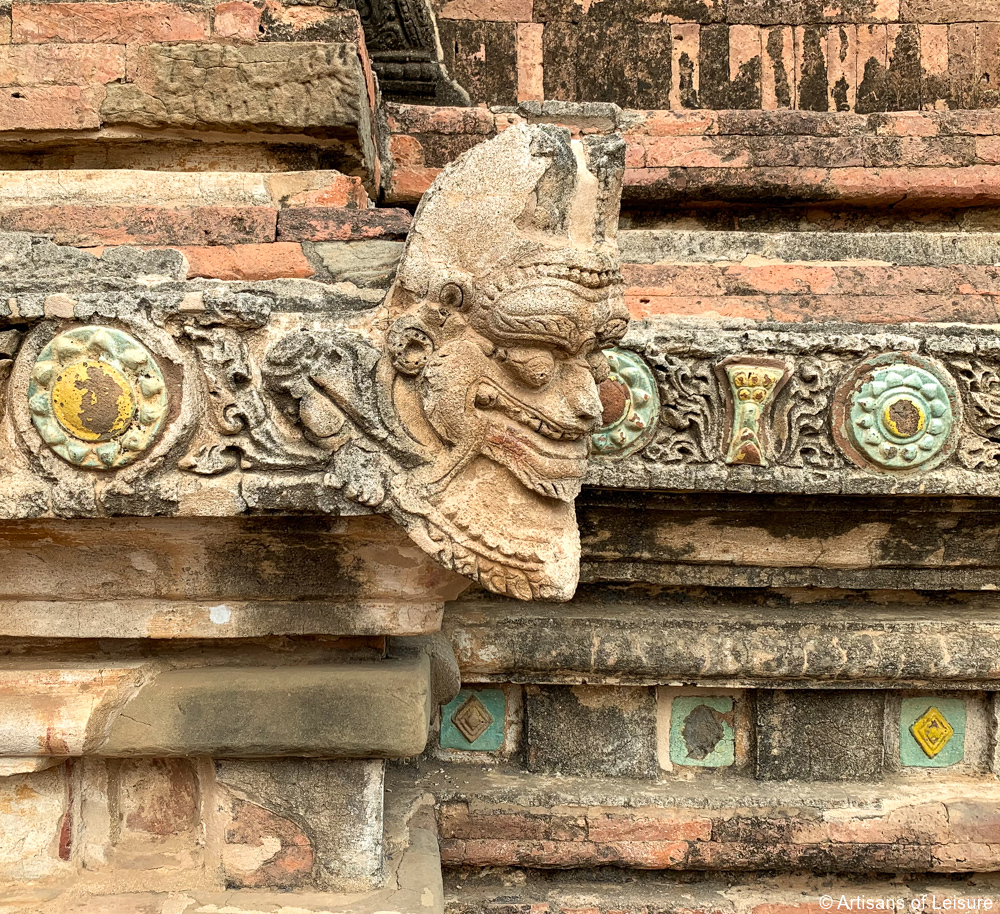 During private touring in Bagan, our travelers visit the most interesting temples.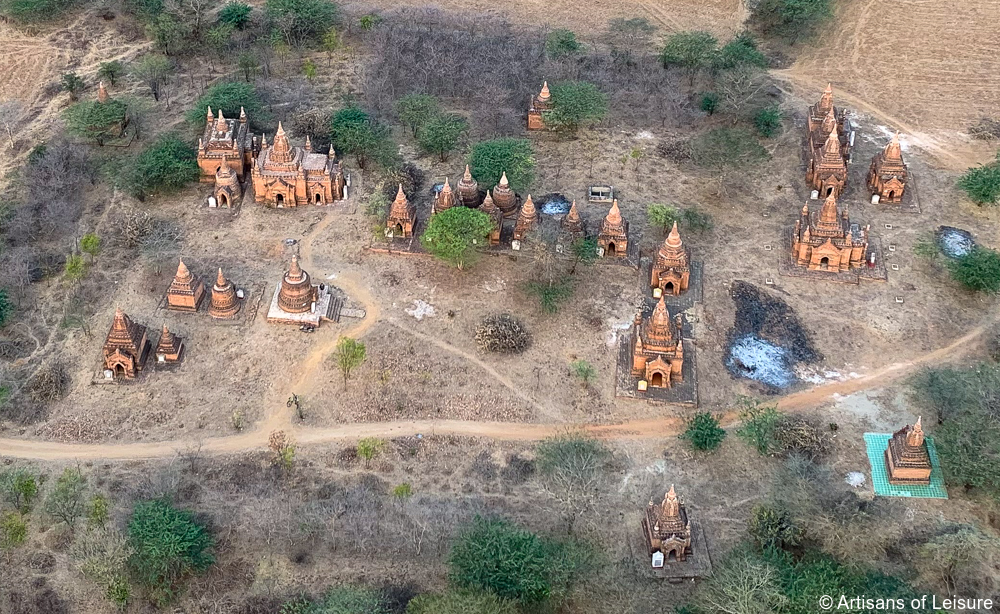 Sulamani Temple has an awe-inspiring, multistory edifice and a golden Buddha statue inside.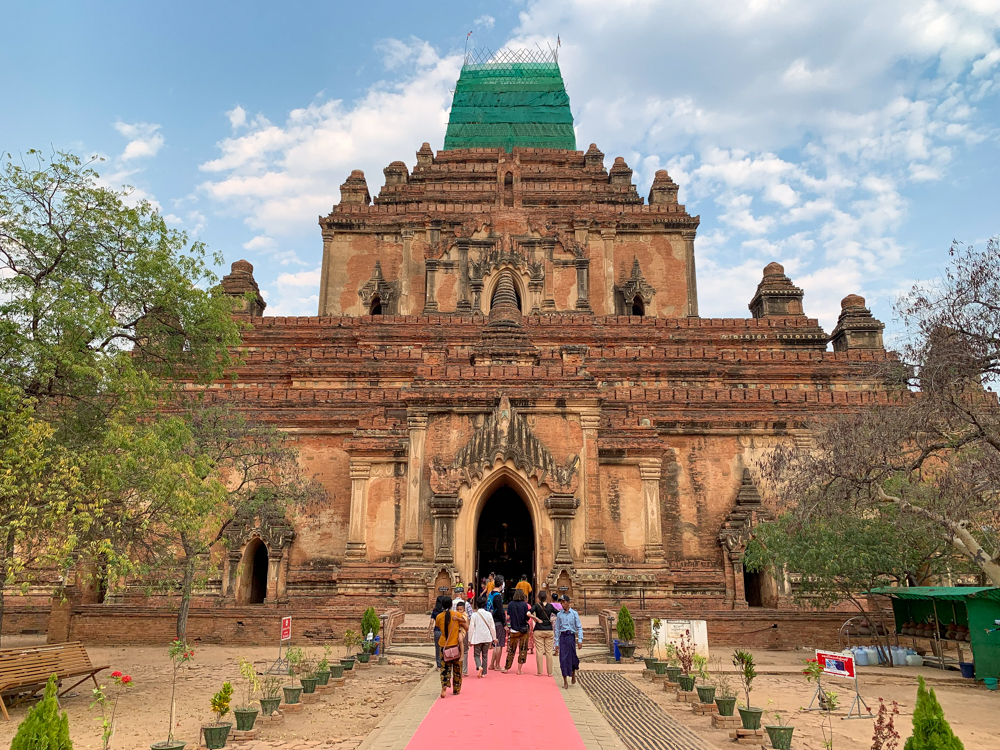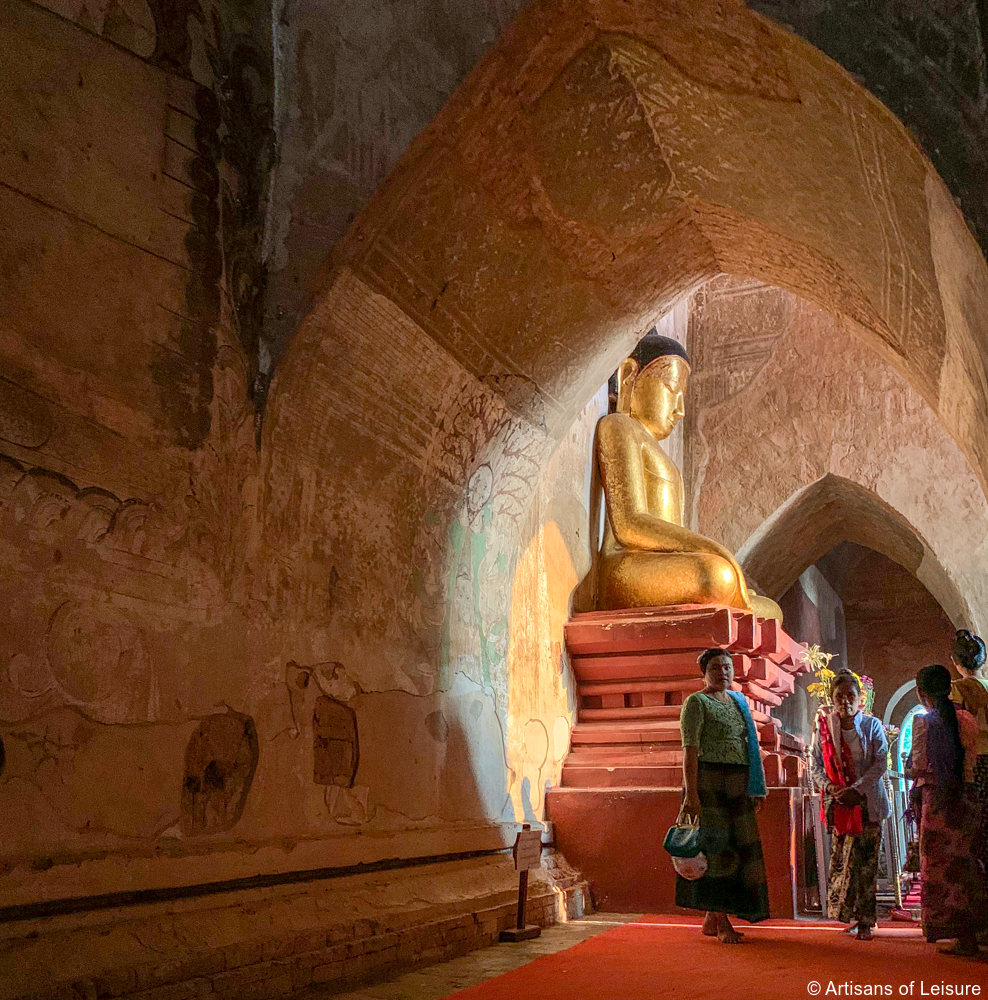 Ananda Temple is a whitewashed building topped with a golden tower.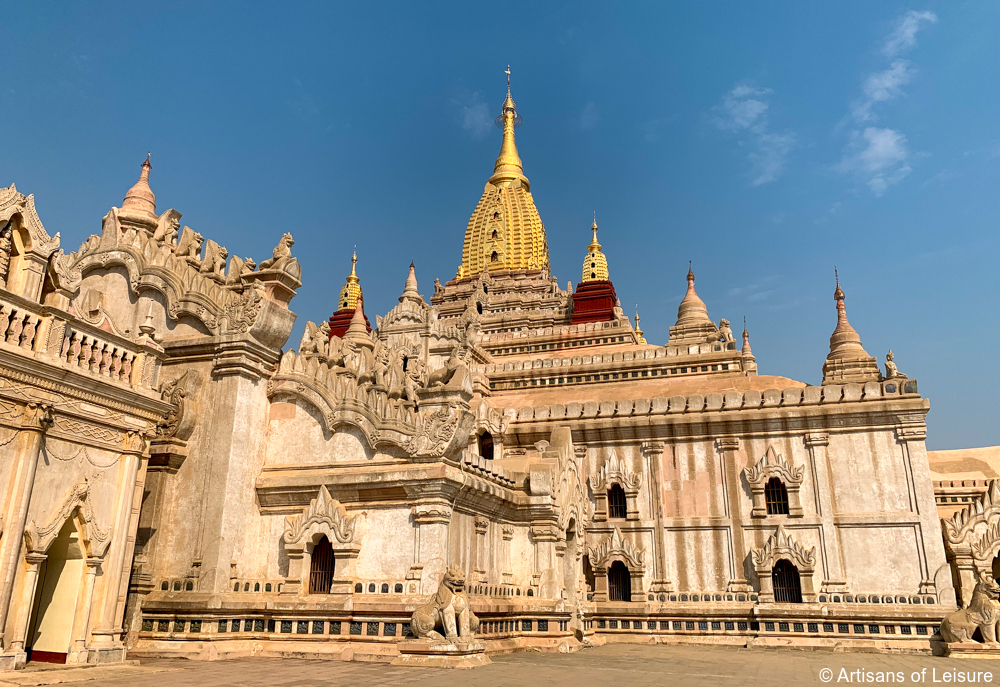 Ananda also has a revered golden Buddha statue.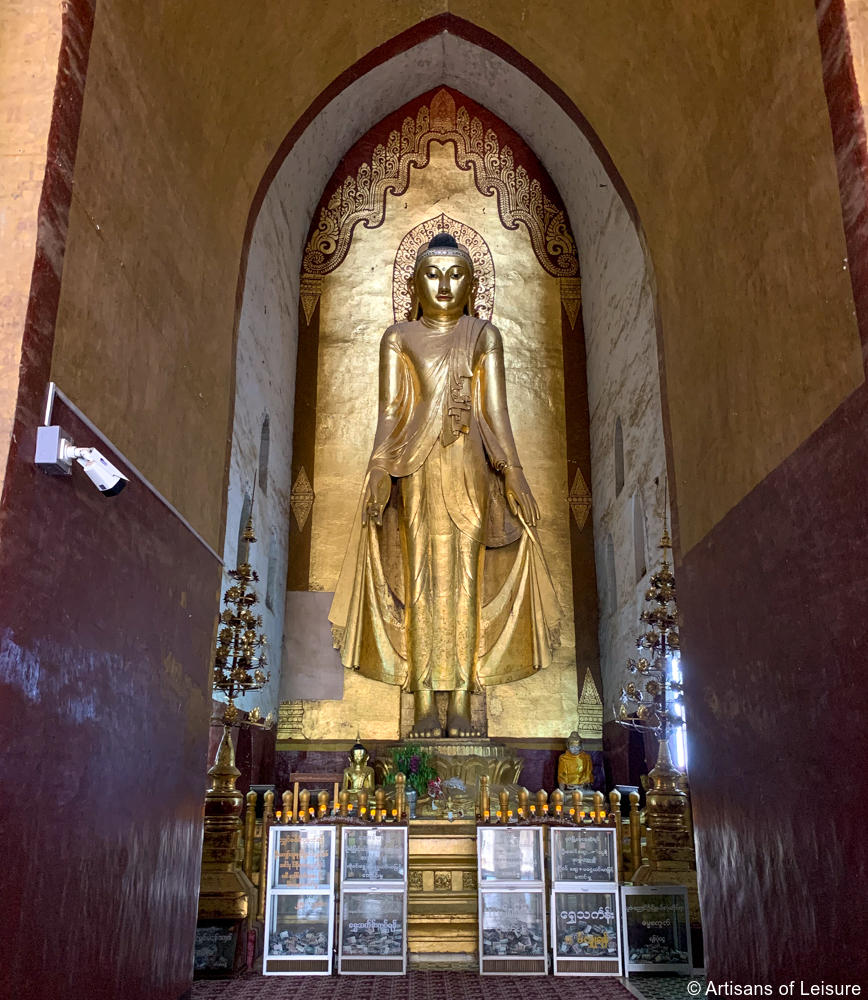 Shwezigon Pagoda is a dazzling, gold-covered stupa that contains relics of the Buddha.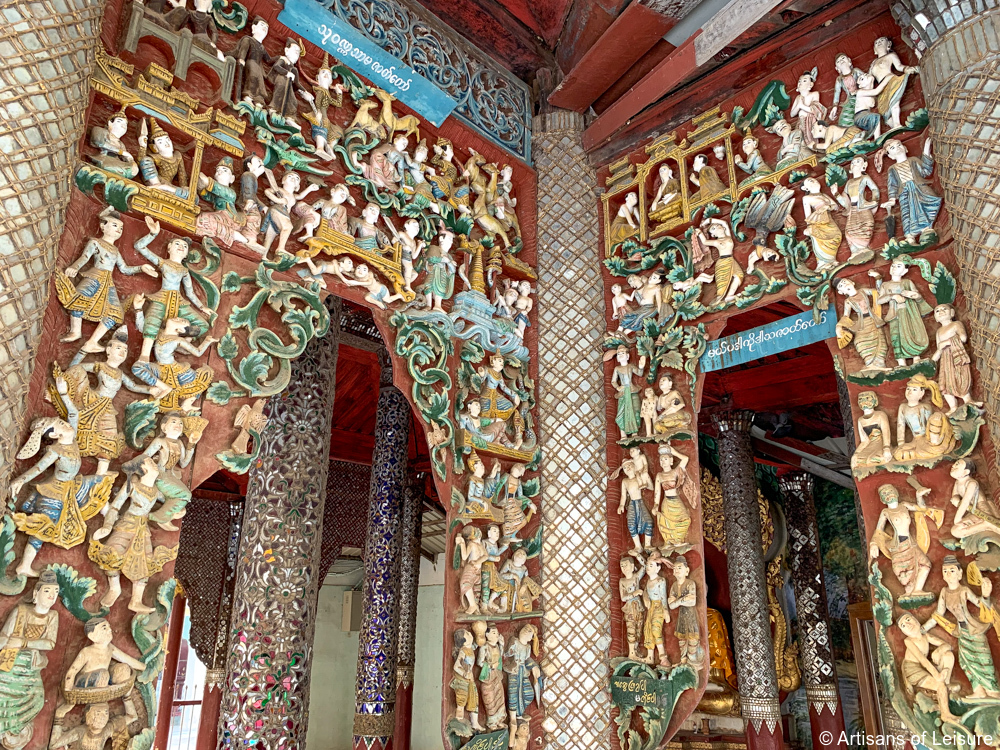 A dawn hot-air balloon flight over the Bagan archaeological site is a must.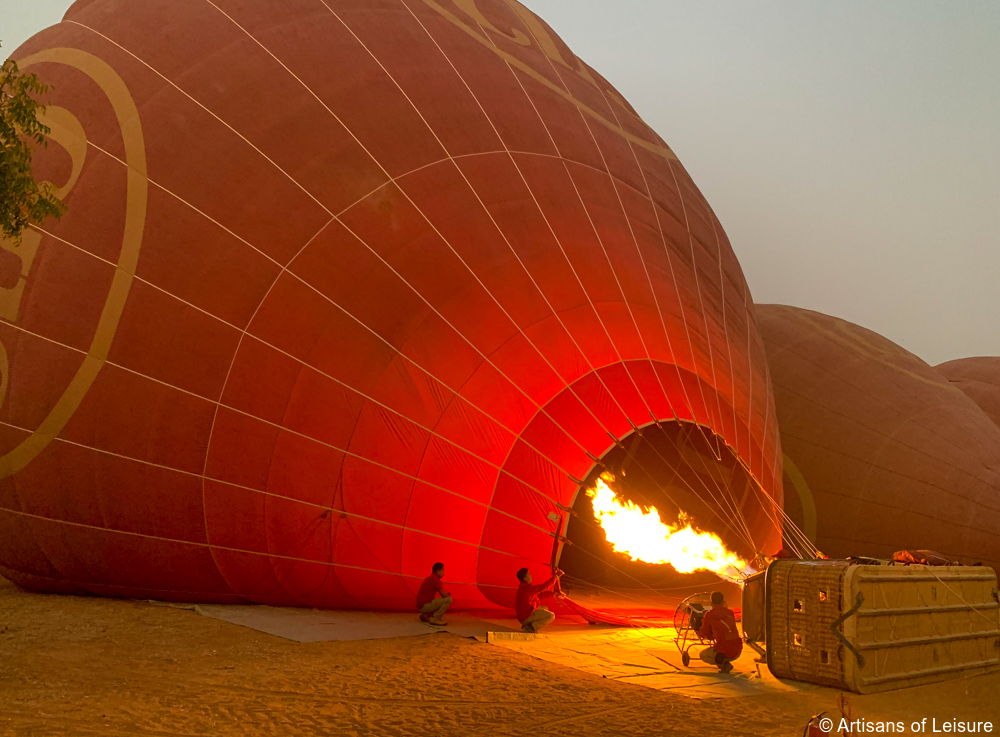 Artisans of Leisure private Myanmar tours include this incredible experience so our travelers can appreciate the scale of Bagan while watching the sun rise and illuminate the monuments.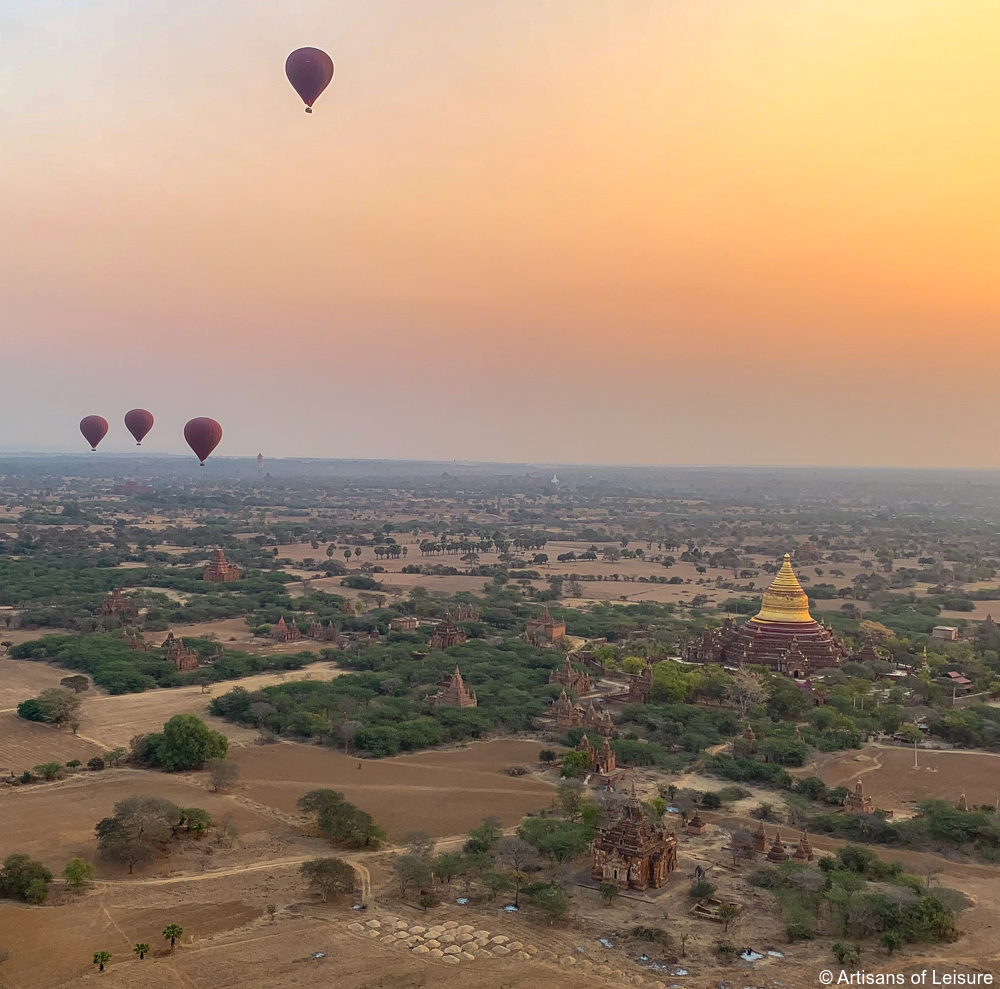 Buddhist life continues in Bagan, and there are many active monasteries. We can arrange for our travelers to meet with monks to learn about their daily lives, followed by a Buddhist blessing.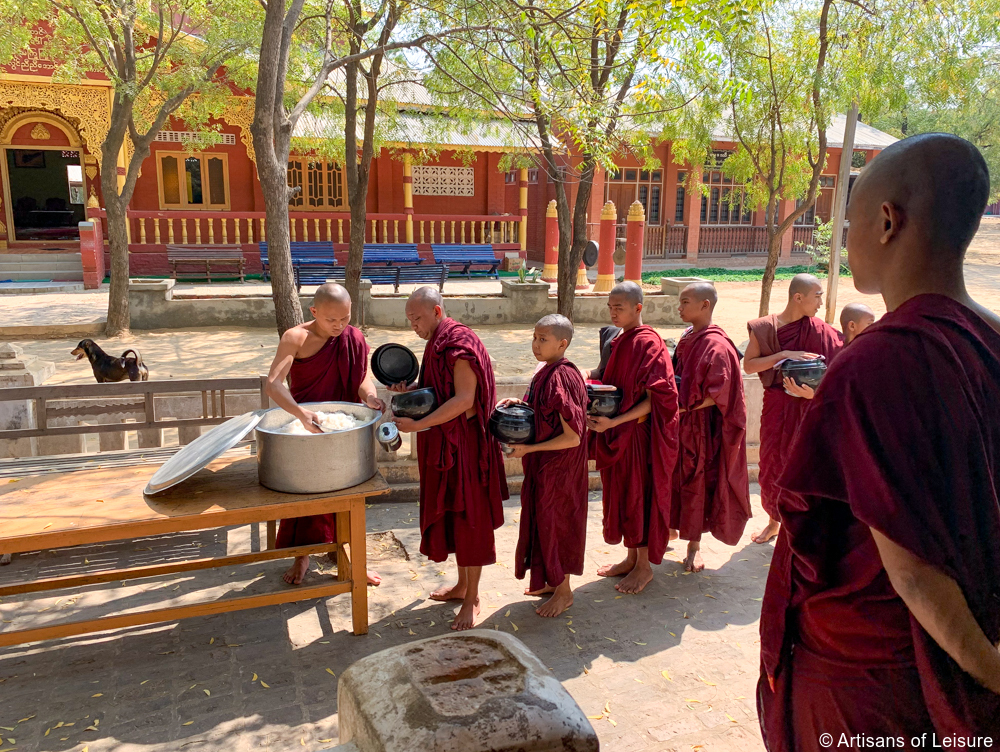 Our private touring in Bagan also includes a visit to a lacquerware workshop to watch artisans create and decorate this typical regional craft.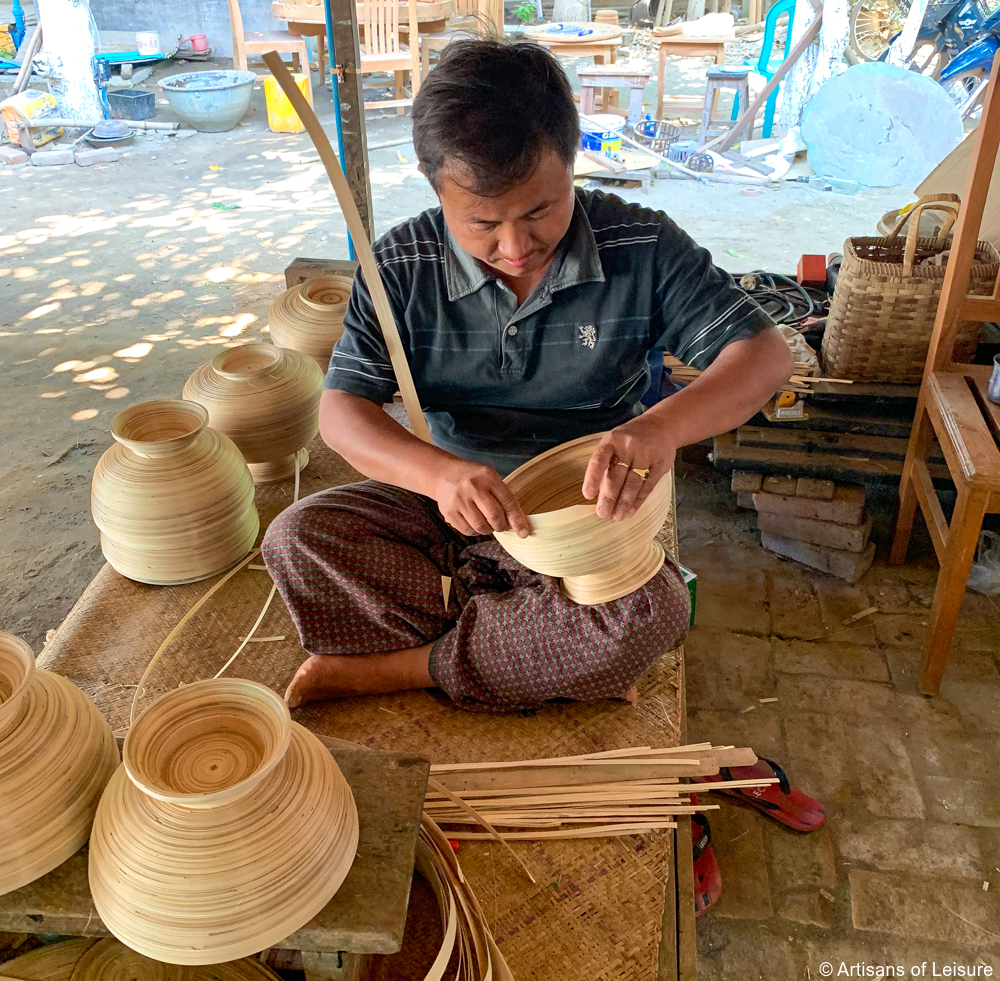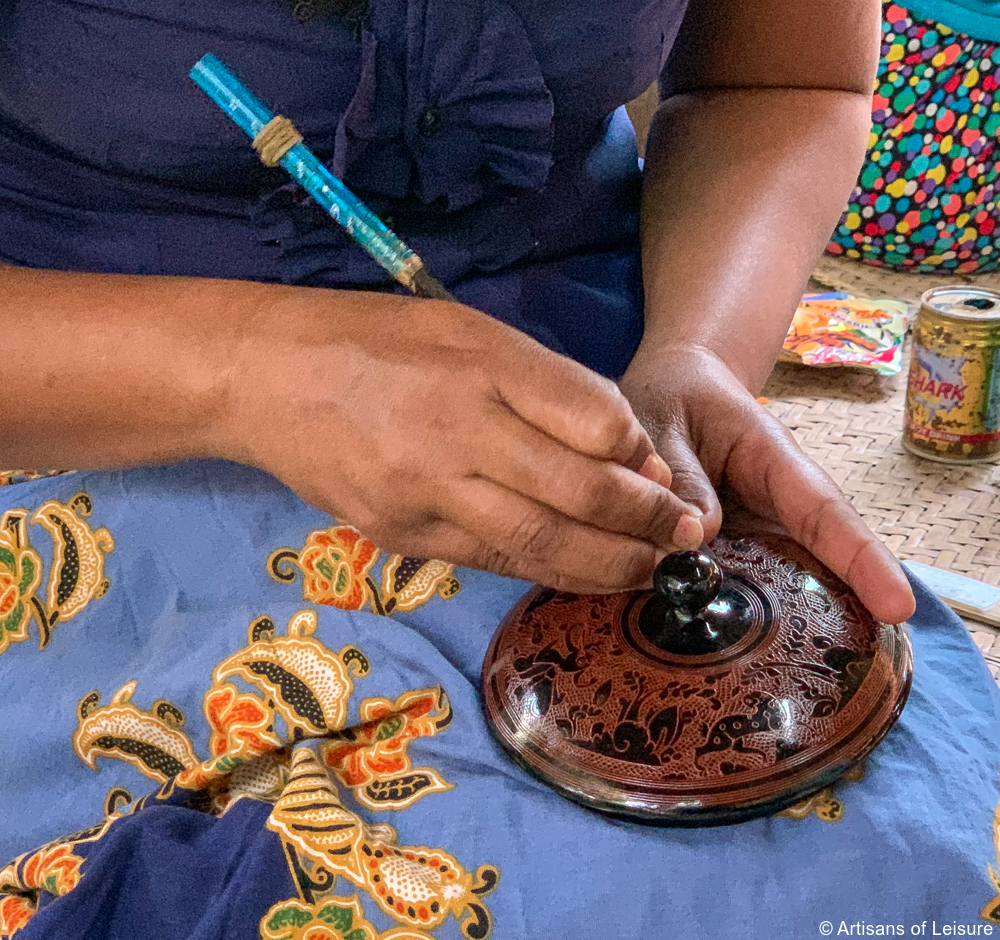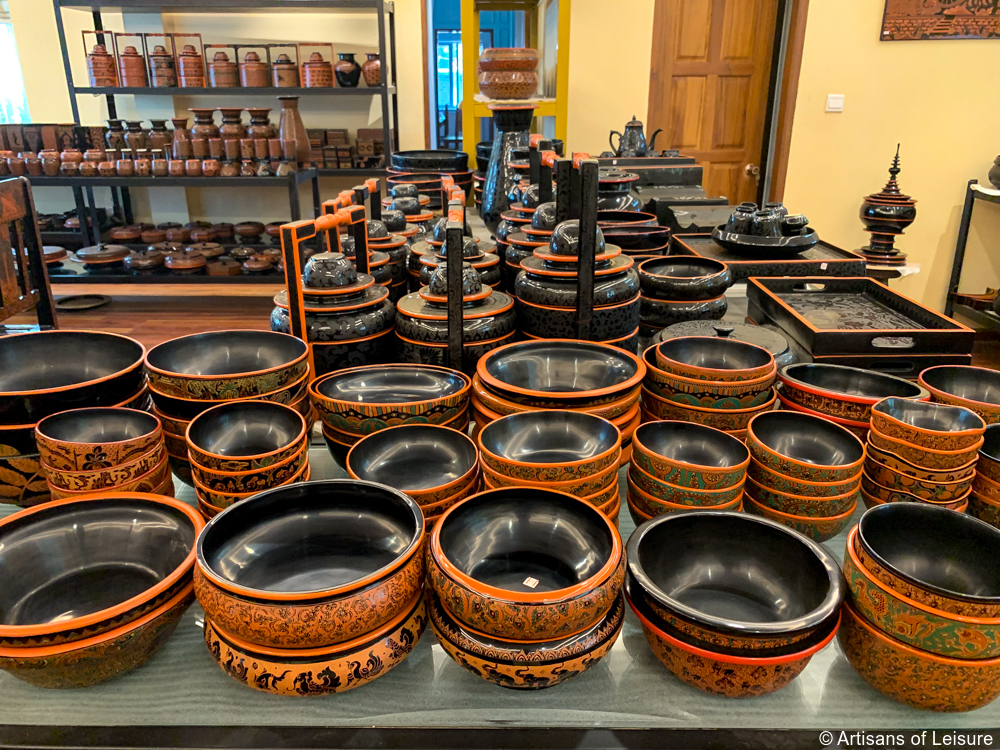 Bagan is a remarkable destination and a highlight of our private Myanmar tours. Contact an Artisans of Leisure Southeast Asia travel specialist to start planning.
Tags: architecture, Asia, Bagan, Bagan tours, Buddhism, Burma, Burma tours, crafts, hot air balloon ride, lacquerware, monks, Myanmar, Myanmar tours, ruins, shopping, Southeast Asia, Southeast Asia tours, temples, UNESCO