January 31, 2022
Private Perfume-Making Lessons in Grasse, France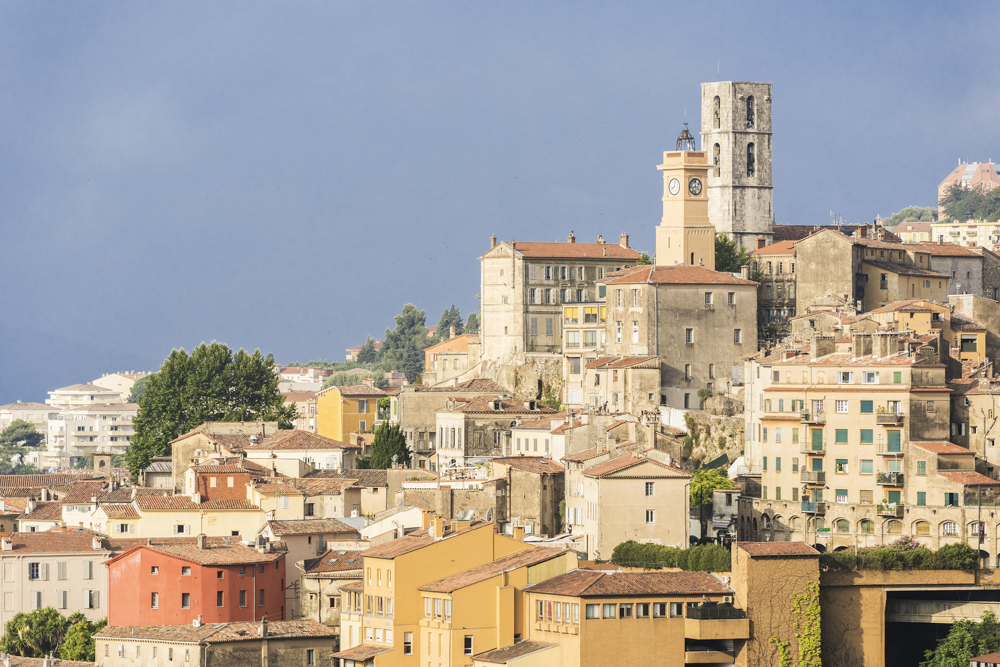 The hillside town of Grasse in the South of France is renowned as the perfume capital of the world. Surrounded by flower fields and home to leading perfume houses and factories, Grasse is an enchanting, multisensory destination that has led the French perfume industry since the 18th century.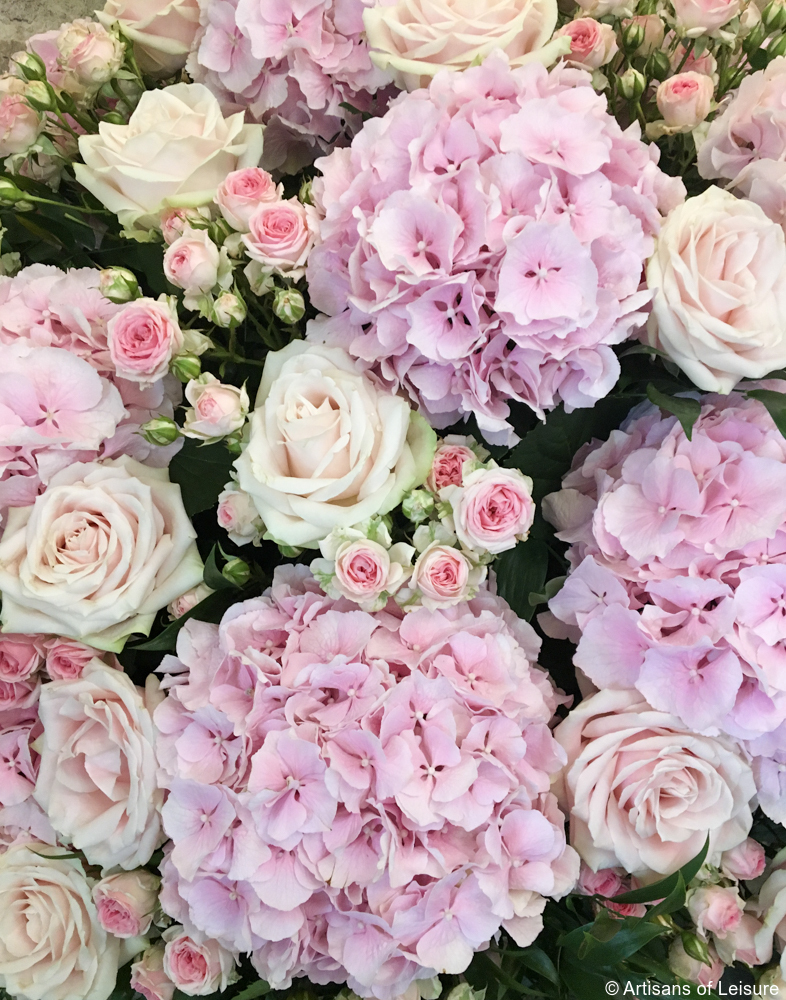 A visit to Grasse is ideal for travelers interested in perfume, beautiful scenery and hands-on cultural experiences. Artisans of Leisure can arrange a private tour of Grasse focused on perfume, including visiting renowned historic perfumeries and learning to create a custom fragrance during a private perfume workshop.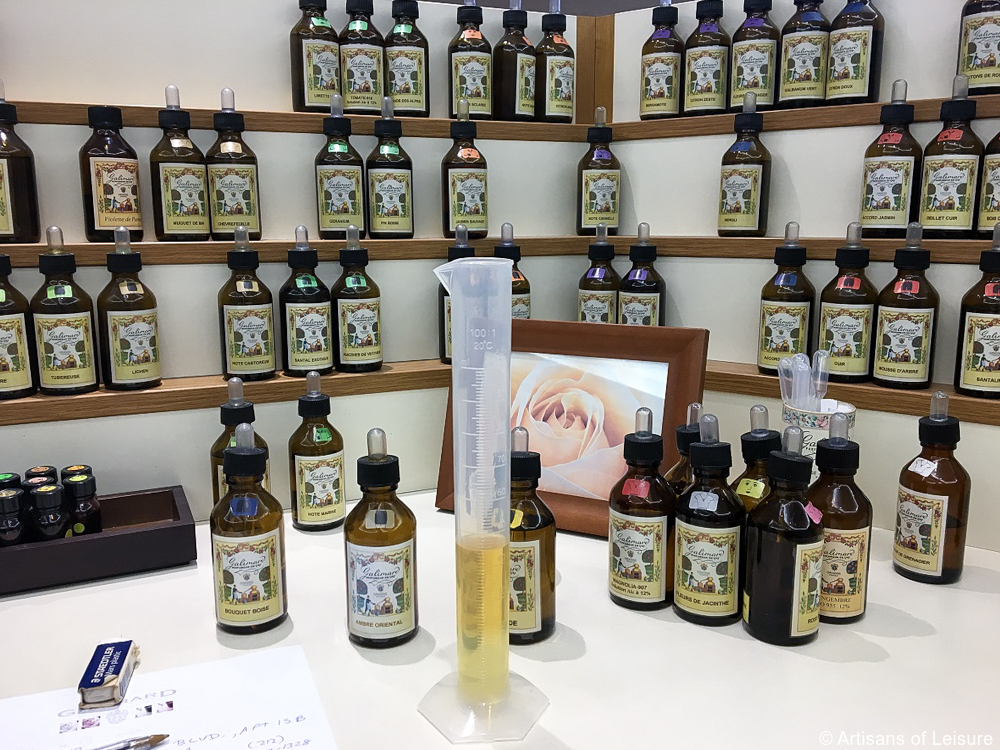 Grasse wasn't always famous for perfume. In the Middle Ages, Grasse produced high-quality leather gloves, and the town reeked of tanneries. The pungent smell of the gloves was less than desirable to consumers, so glovers began to perfume their creations to disguise the odor. Perfumed gloves from Grasse became de rigueur among the upper classes by the 17th century, and the innovative "glovers-perfumers" of Grasse acquired international status.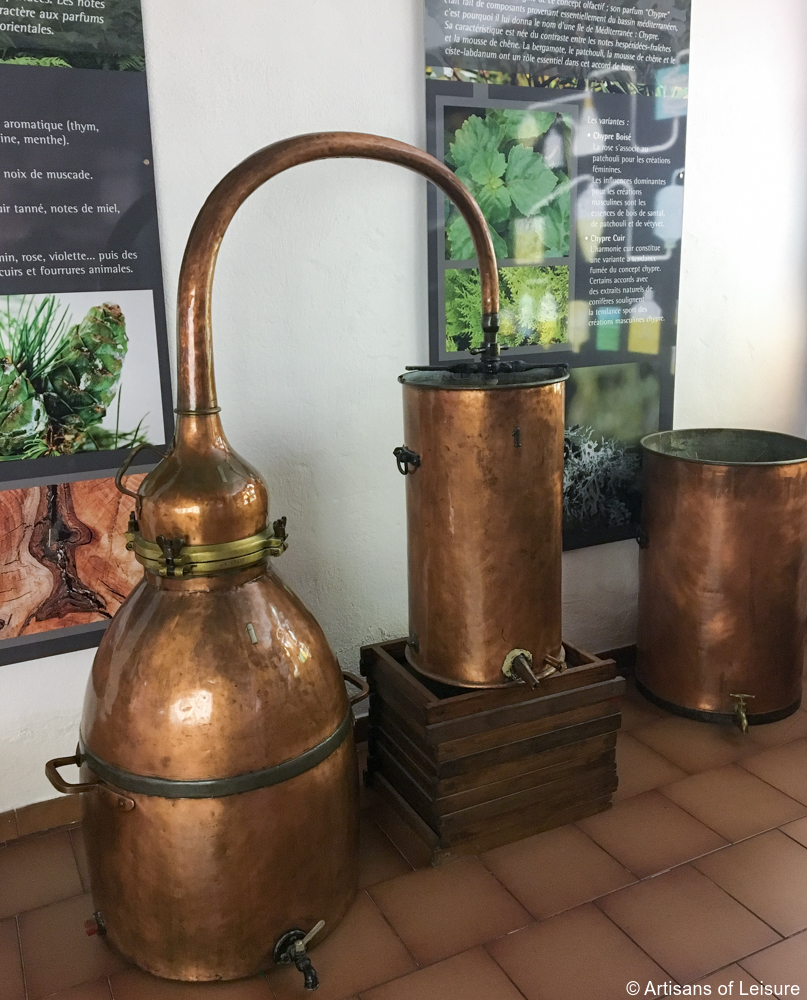 Although the fashion for scented leather gloves eventually declined, the demand for Grasse perfume gradually increased. The perfume house Galimard was established in 1747, followed by others, and Grasse soon became famous as a center for perfume production. Today, the town's perfume heritage, including methods of plant cultivation and fragrance creation, is included on UNESCO's list of Intangible Cultural Heritage of Humanity.
Situated between the mountains and the Mediterranean Sea, Grasse has an ideal microclimate for the flowers prized by perfumers: jasmine, mimosa, orange blossom and Rosa centifolia (also known as the cabbage rose or Rose de Mai).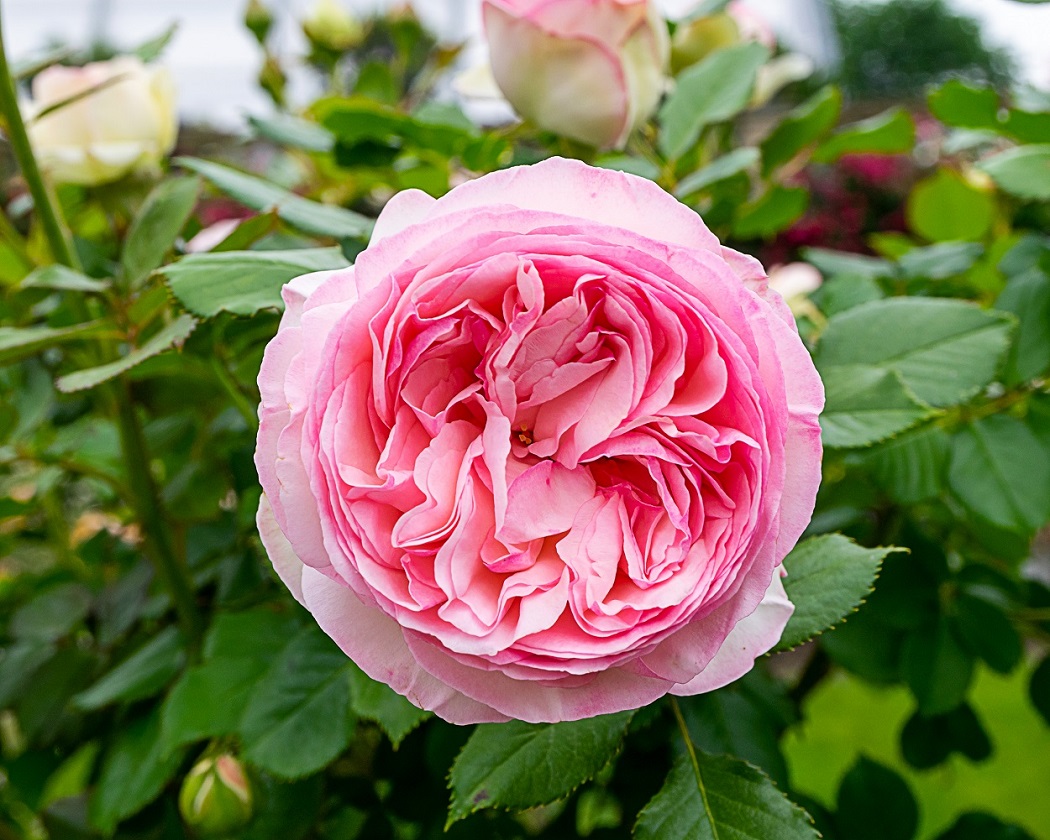 Many of these flowers from Grasse are harvested exclusively for fragrances by global luxury brands such as Christian Dior, Louis Vuitton, Hermes, Lancome and Chanel. For instance, Chanel No. 5 perfume uses Jasminum grandiflorum, a type of jasmine from Grasse that's harvested by hand at dawn when the scent is the strongest.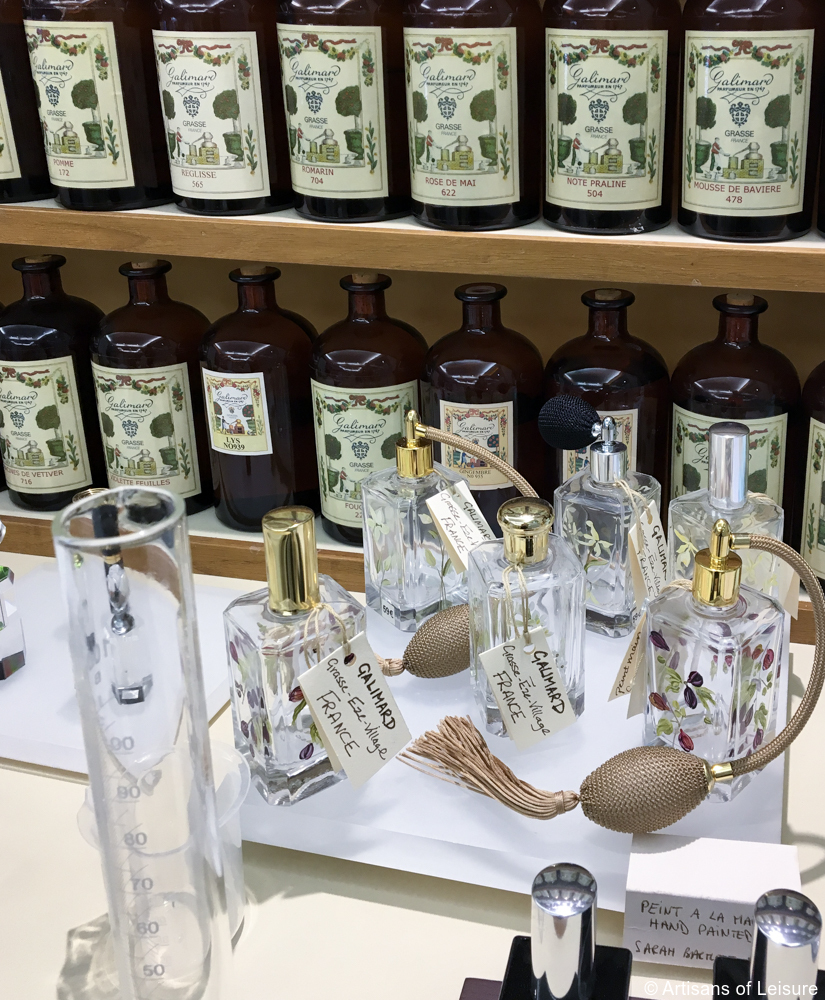 A private tour and perfume-making lesson at a leading perfume house is a great hands-on experience that offers olfactory stimulation and insight. During the lesson, a perfume expert explains the main fragrance families (floral, woody, oriental and fresh) and how to harmoniously combine top, heart and base notes to create a custom eau de cologne.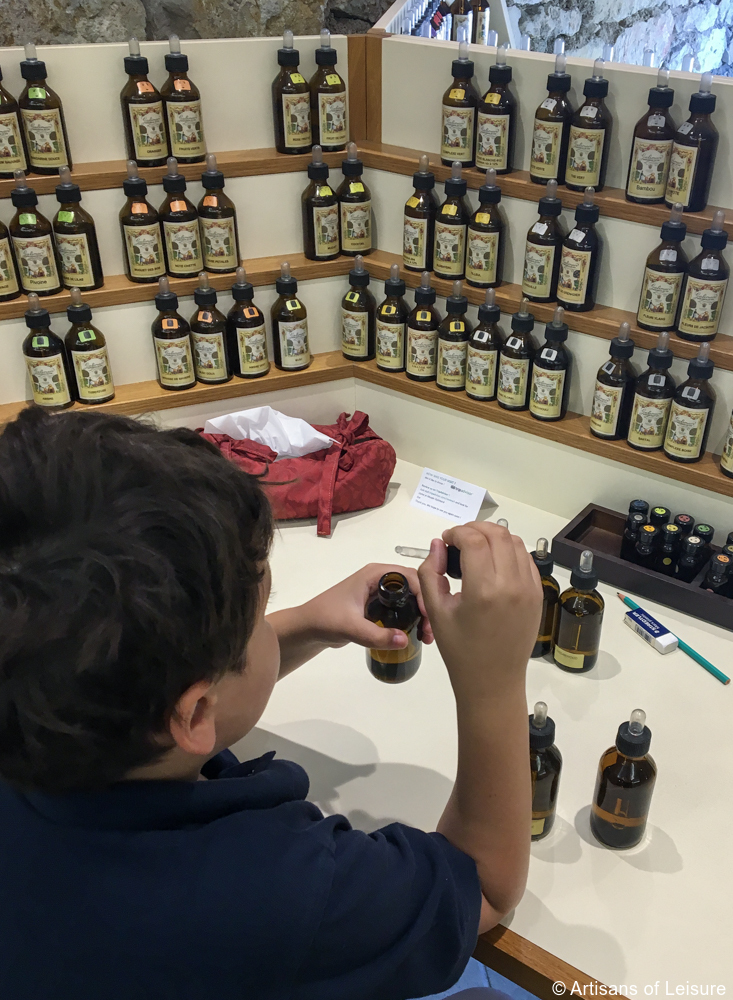 Students work at a traditional perfumer's organ (a laboratory workstation with shelves of raw materials classified and arranged in a semicircle), measuring oils and distinguishing scent classifications to create a custom fragrance.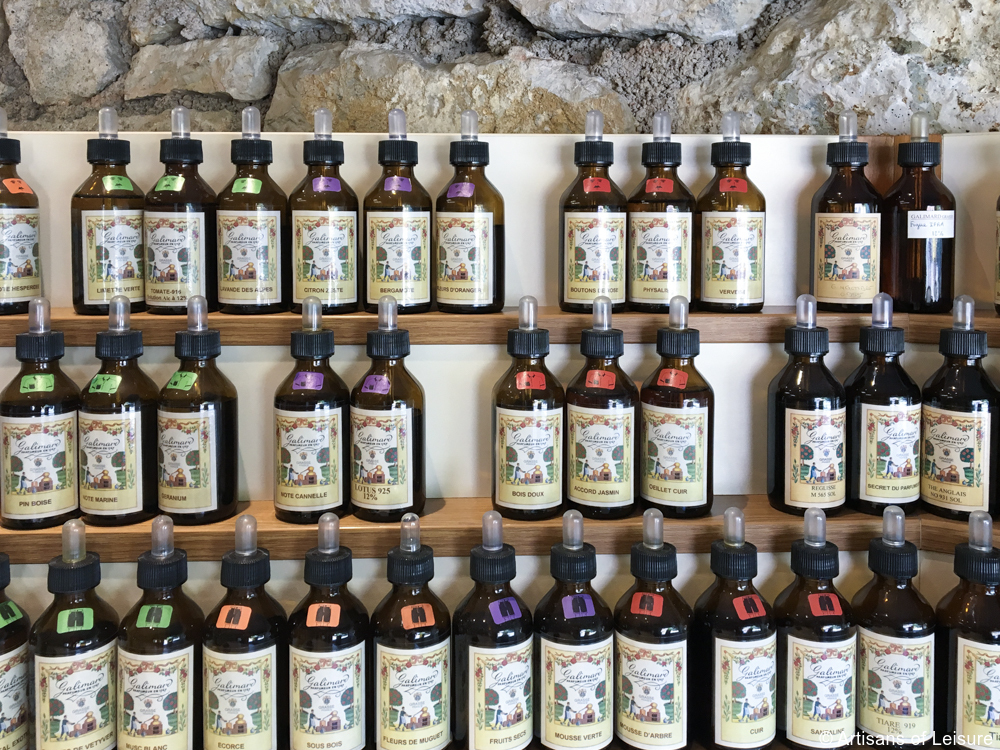 A personalized perfume is a wonderful souvenir that will remind you of Grasse and the Cote d'Azur every time you open your bottle. Upon request, the perfume house will keep your lab notes on file should you wish to reorder your blend in the future.
In addition, we can take our travelers to visit the flower fields and gardens of Grasse, as well as the International Perfume Museum, which traces the origins and development of perfume from prehistory to today.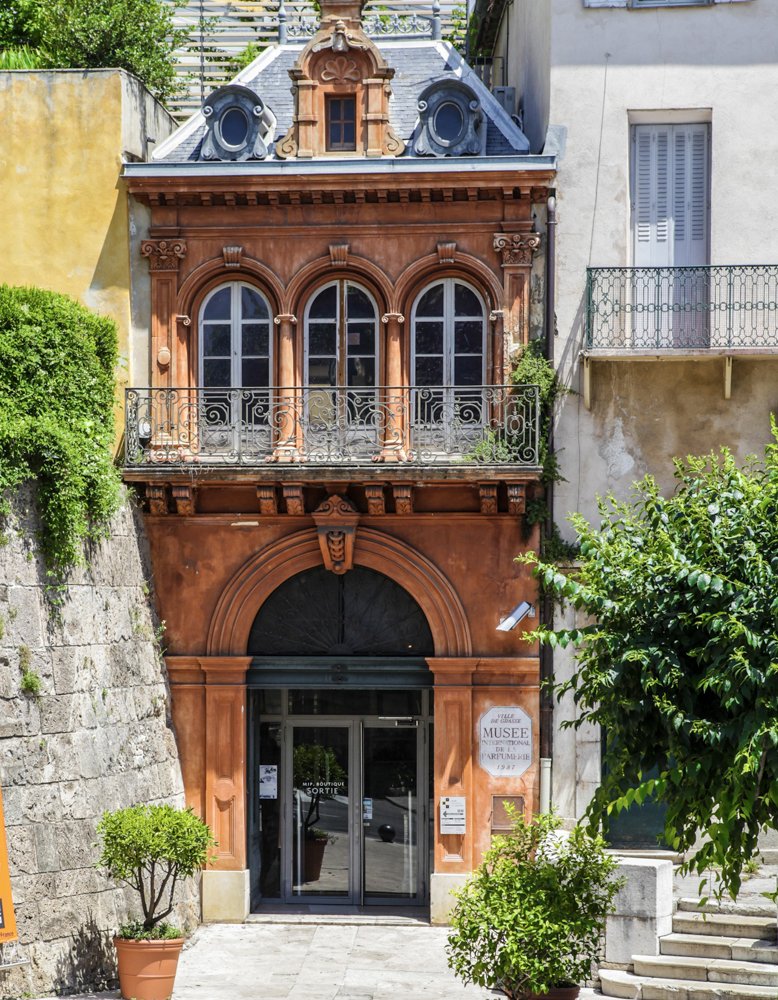 Artisans of Leisure also arranges perfume touring and lessons in  Eze and Paris, as well as other destinations known for perfume and fragrance such as Italy, Turkey, Morocco and Oman.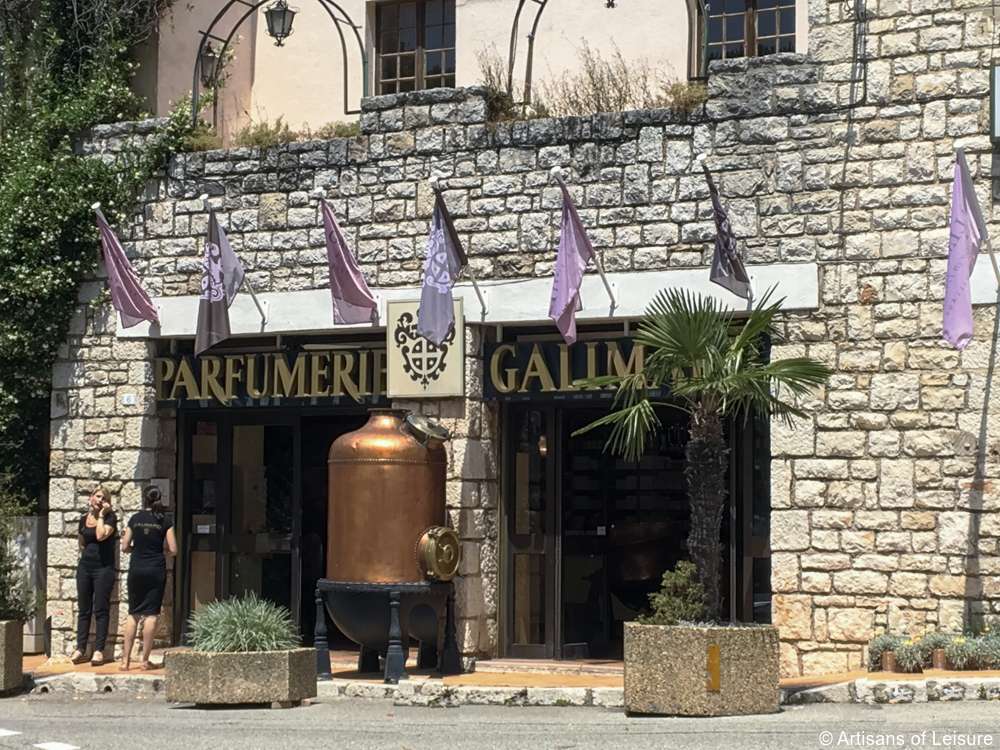 Contact Artisans of Leisure to plan a customized private France tour featuring the highlights of the Cote d'Azur and perfume touring in Grasse.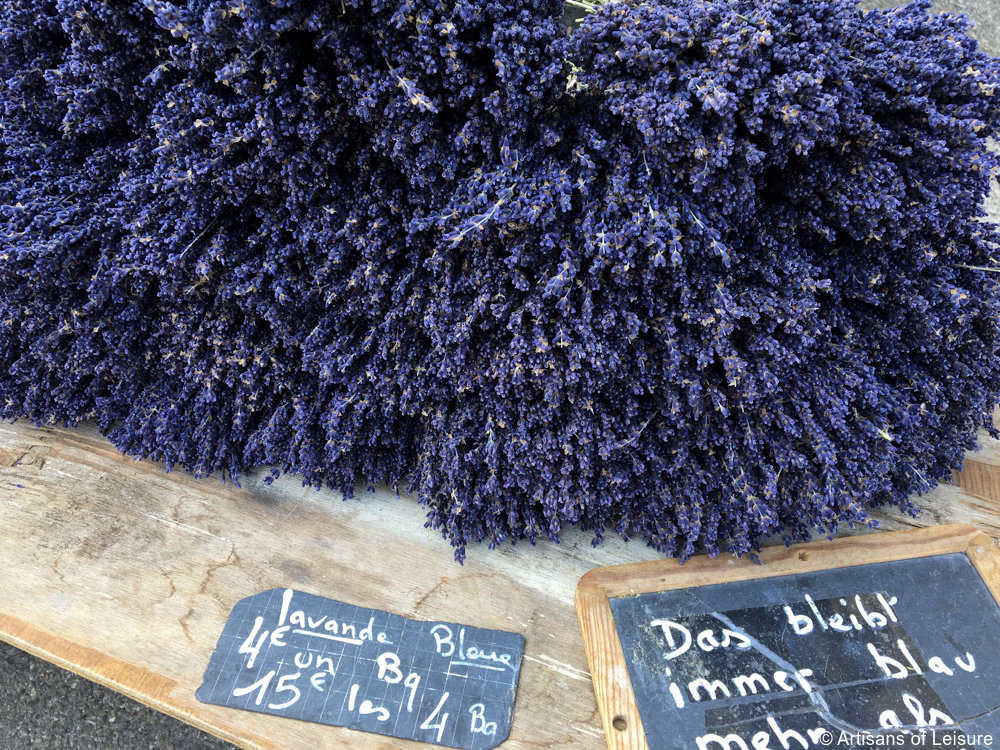 Tags: Cote d'Azur, exclusive France tours, Eze, family activities, family travel France, France, France luxury tours, France tours, French perfume, French Riviera, French Riviera tours, Grasse, Grasse perfume, learning, Paris, perfume, perfume lesson, perfume tours, Provence, scent, south of France