February 7, 2022
Seeing Ancient Ruins and the Corinth Canal in Greece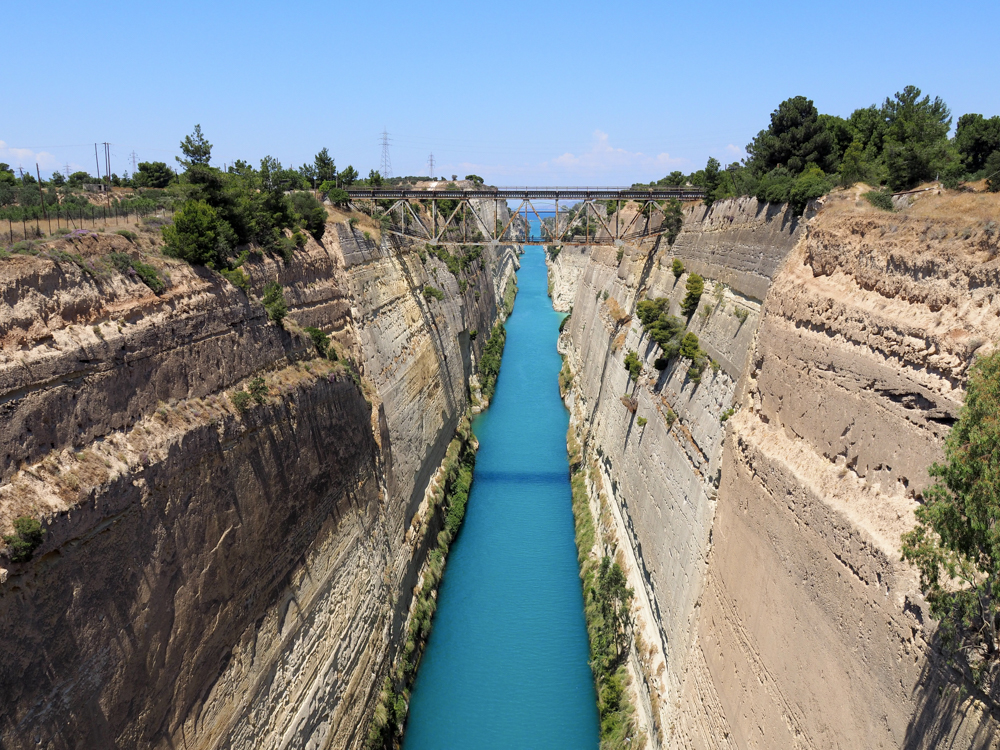 A touring highlight when transferring between Athens and the luxurious Amanzoe resort in Greece is seeing ancient ruins in Corinth as well as the nearby Corinth Canal.
A marvel of 19th-century engineering, the Corinth Canal cuts through the narrow Isthmus of Corinth in Greece. It fulfilled a millennia-old desire for a maritime shortcut that allowed sailors to navigate between the Ionian and Aegean seas without rounding the sprawling Peloponnese.
The idea for the Corinth Canal dates to at least the seventh century B.C. At that time, ships traveling between the Ionian and the Aegean had to circumnavigate the Peloponnese, an often-dangerous and stormy route of roughly 212 miles (340 km). The Isthmus of Corinth, on the other hand, is only 3.9 miles (6.4 km) wide at its narrowest point. The solution at the time was to build the diolkos, a stone-paved road between the port on the Gulf of Corinth (Ionian Sea) and the port on the Saronic Gulf (Aegean Sea). The archaeological evidence is unclear, but it seems that boats or cargo (or both) were loaded onto wheeled devices and dragged across the isthmus from one port to the other. The diolkos seems to have been in use from around the seventh or sixth century B.C. to the middle of the first century A.D.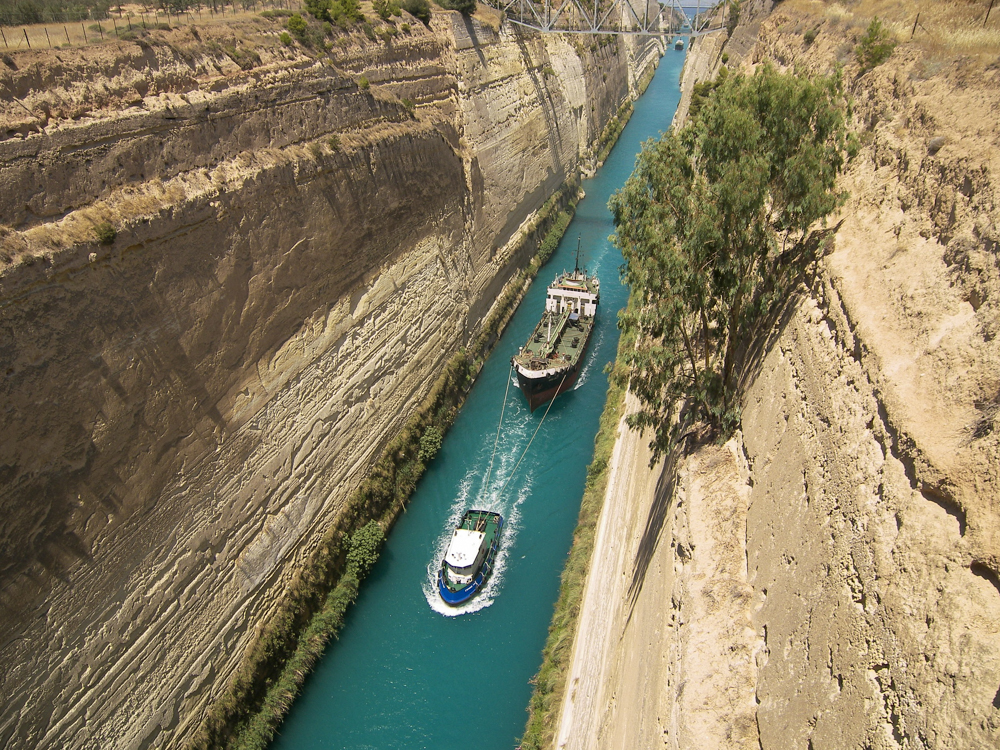 Various ancient rulers, including Julius Caesar and Alexander the Great, considered digging a canal across the Isthmus of Corinth. The infamous Roman emperor Nero employed thousands of slaves to break ground on the project in the first century, but he died soon thereafter and the idea was abandoned for centuries.
In the 1800s, the Greek government decided to sponsor the construction of the Corinth Canal. It was started in 1889 and completed in 1893, fulfilling a dream more than 2,000 years old.
The canal cuts through limestone and is from 69 feet (21 m) to 82 feet (25 m) wide. It doesn't have locks, but submersible bridges at the water level on either end of the canal can be raised and lowered to control the flow of boats. A highway bridge across the top of the canal connects the Peloponnese (now technically an island) to the rest of Greece.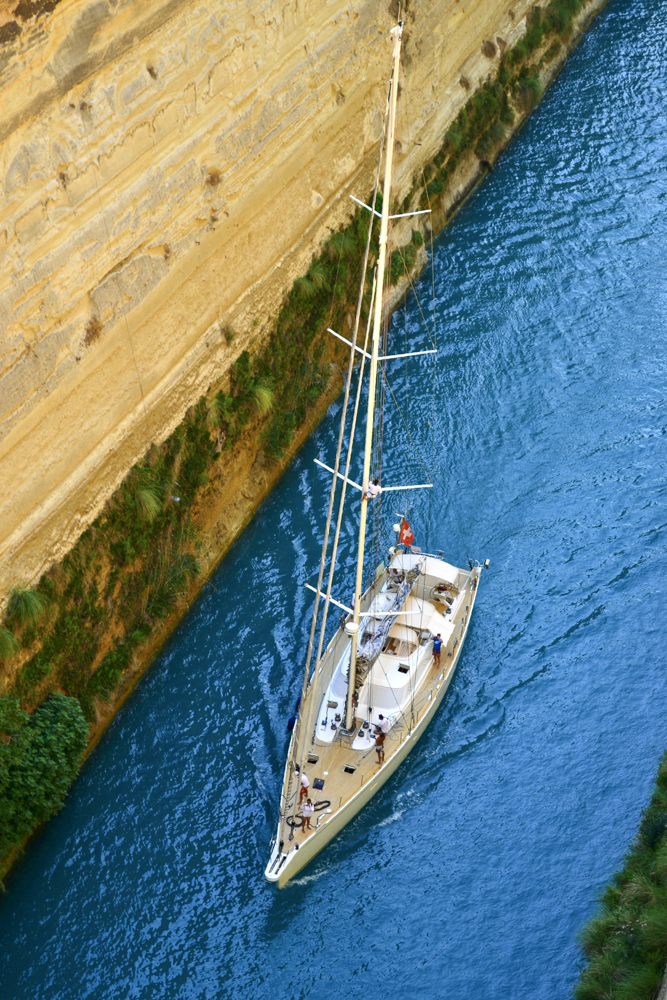 Unfortunately, the Corinth Canal proved difficult to use for several reasons. It was too narrow for modern ships and the unstable cliff walls were prone to erosion and landslides that blocked passage. Strong tides also created difficult sailing conditions within the waterway. The canal is now primarily used by small pleasure crafts and tourist cruise boats.
We include a stop to see the Corinth Canal en route between Athens and Amanzoe, our favorite luxury resort on the Peloponnese.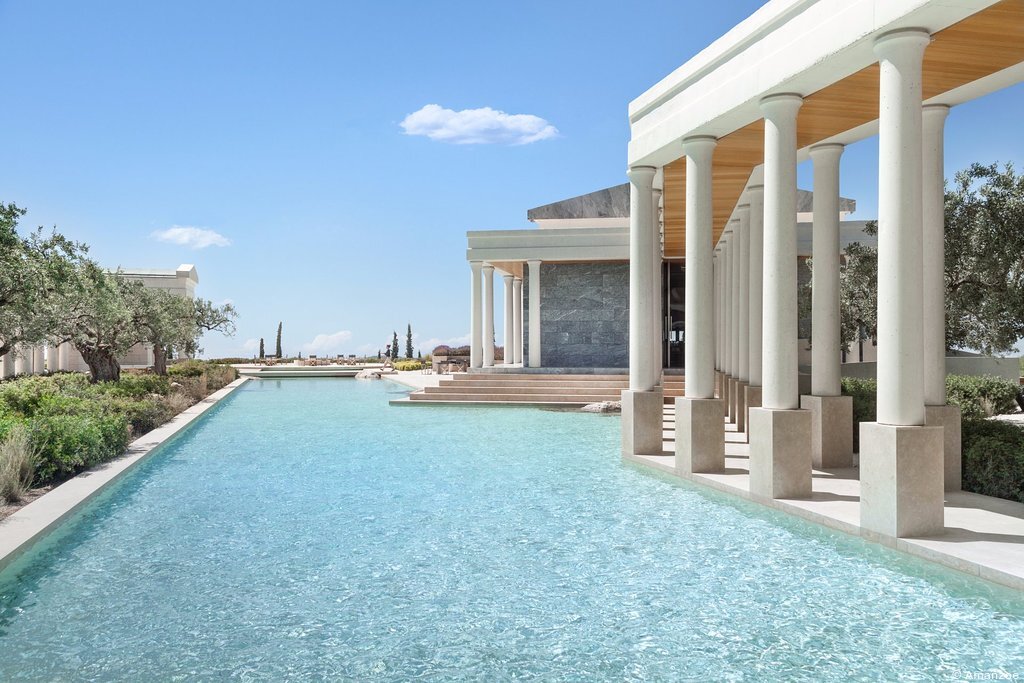 We also can include private touring of the nearby ruins of ancient Corinth, one of the largest and wealthiest cities in ancient Greece and a fascinating archaeological site.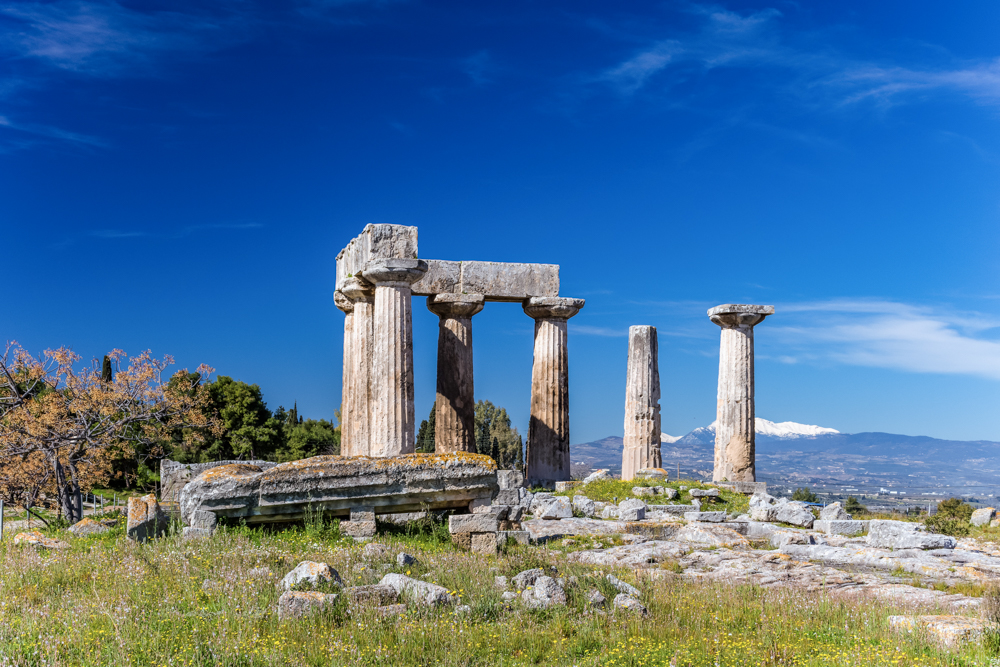 Contact Artisans of Leisure to begin planning a private Greece tour.
Tags: Amanzoe, ancient Greece, ancient history, ancient ruins, Athens, Athens excursions, classical Greece, Corinth, Corinth Canal, Corinth ruins, family tour of Greece, Greece, Greece mainland tours, Greece tours, Greek history tours, Peloponnese, Peloponnese tours, private Greece tours, ruins, tours