January 25, 2022
Favorite Family Activities in Japan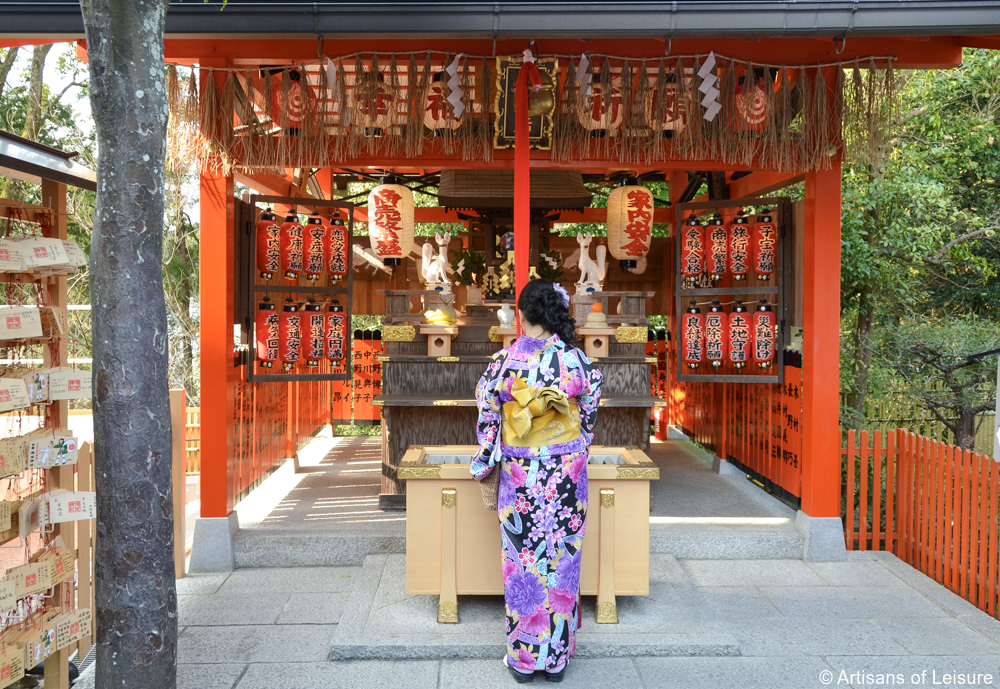 Japan is an ideal family destination with incredible experiences for all ages and interests. Here are our top 15 favorite family activities in Japan that can be incorporated into any of our private Japan tours:
1. Being immersed in Japanese history
Japanese culture embraces historical traditions that have continued for centuries. An important part of our private touring in Japan is taking our travelers to places that preserve that history, including the most interesting castles, temples, shrines, former samurai and geisha districts and rural villages.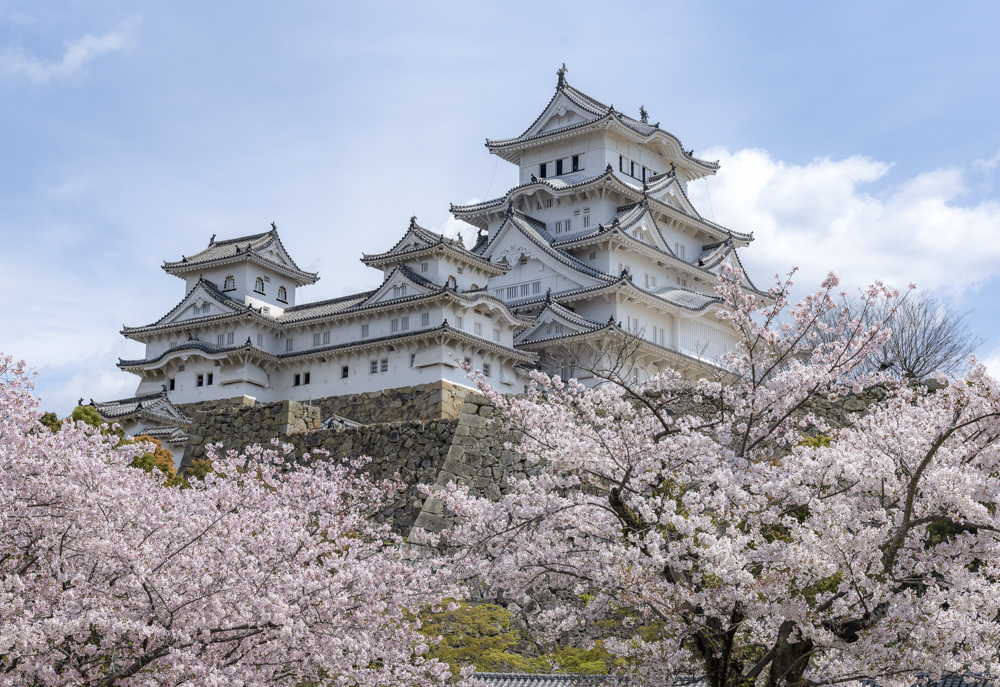 2. Experiencing Japanese pop culture
Japan is the home of anime, manga, Pokemon, Hello Kitty, Nintendo, gachapon (capsule toy) vending machines and other pop culture sensations. Families love our tours that focus on Japanese pop culture, including visits to Tokyo neighborhoods that are meccas for trendy teenagers and fashionistas.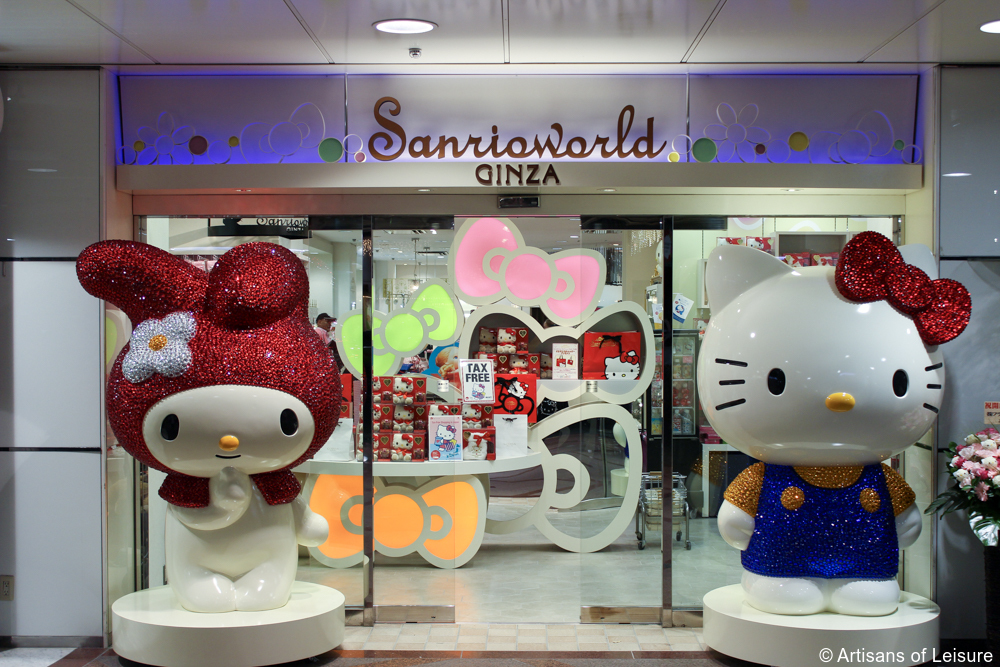 3. Staying at a luxury ryokan
Staying at a luxury ryokan (Japanese inn) is a unique only-in-Japan experience that offers traditional atmosphere, hospitality, comfort and cuisine.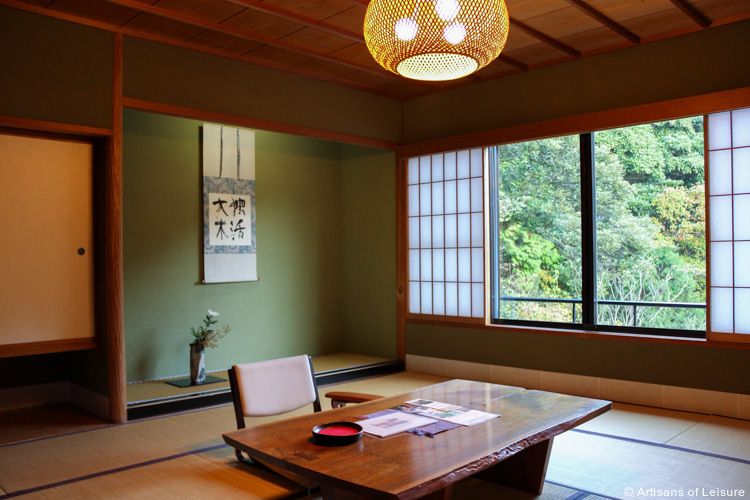 Our Japan tours include stays at the best ryokan in Japan, where travelers can experience sleeping on a futon on a tatami-mat floor, soaking in cedar bathtubs and outdoor onsen (hot springs), and dining on fine kaiseki ryori (seasonal tasting menu) cuisine. Japan also has amazing luxury hotels that families love.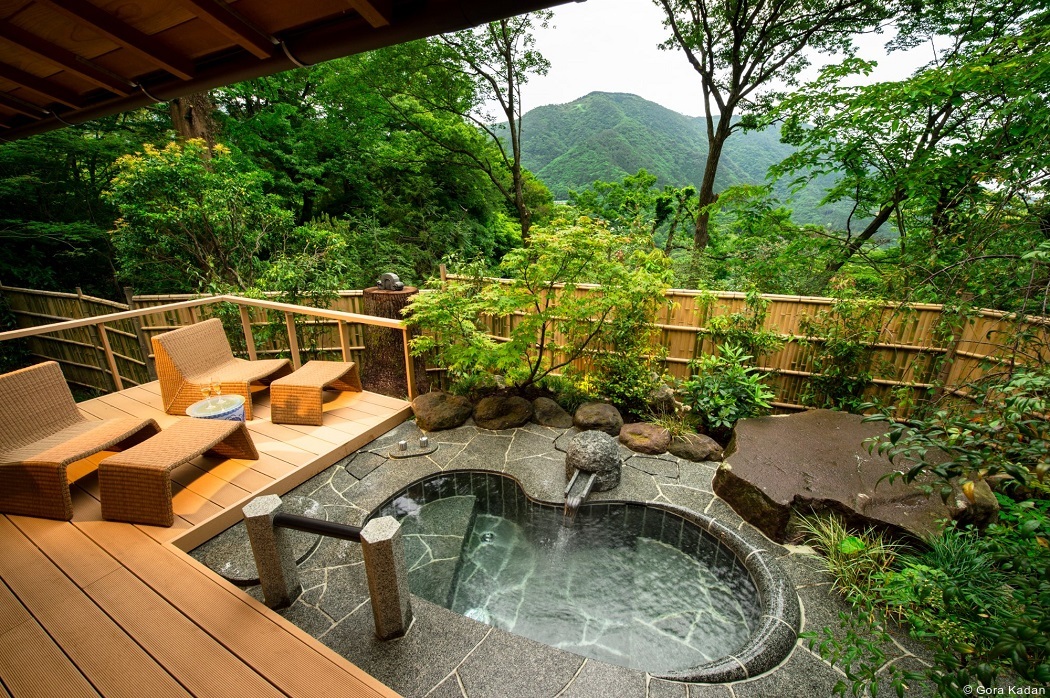 4. Walking through a bamboo forest and a tunnel of torii gates
Kyoto has many special and atmospheric walking routes that feel unchanged for centuries. Highlights of our private tours are walking through an enormous bamboo forest in Arashiyama…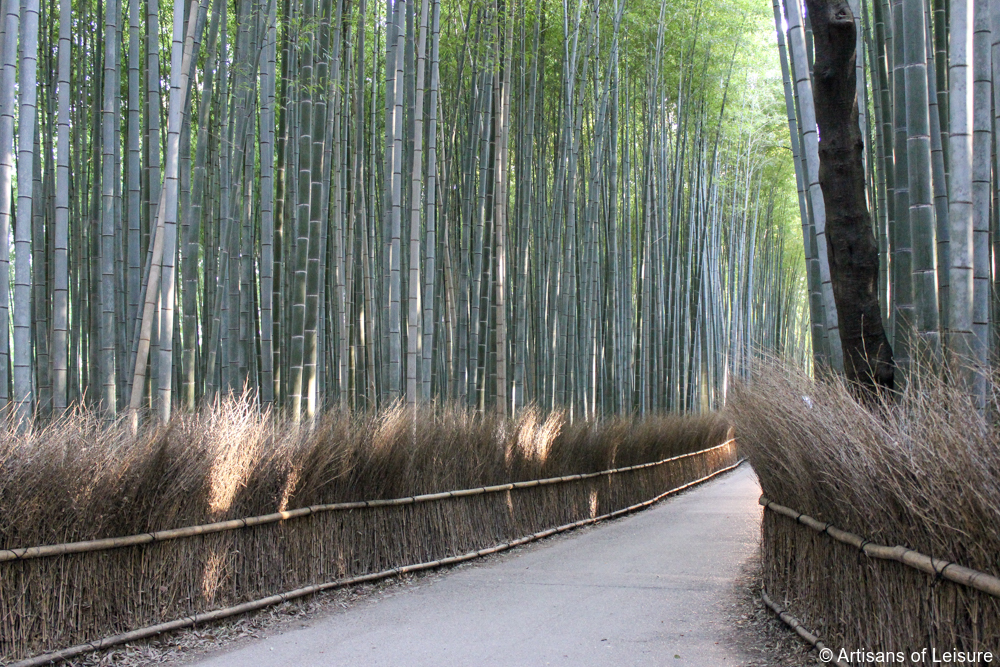 …and wandering through the vermilion torii gates at Fushimi Inari, two of Kyoto's most famous destinations.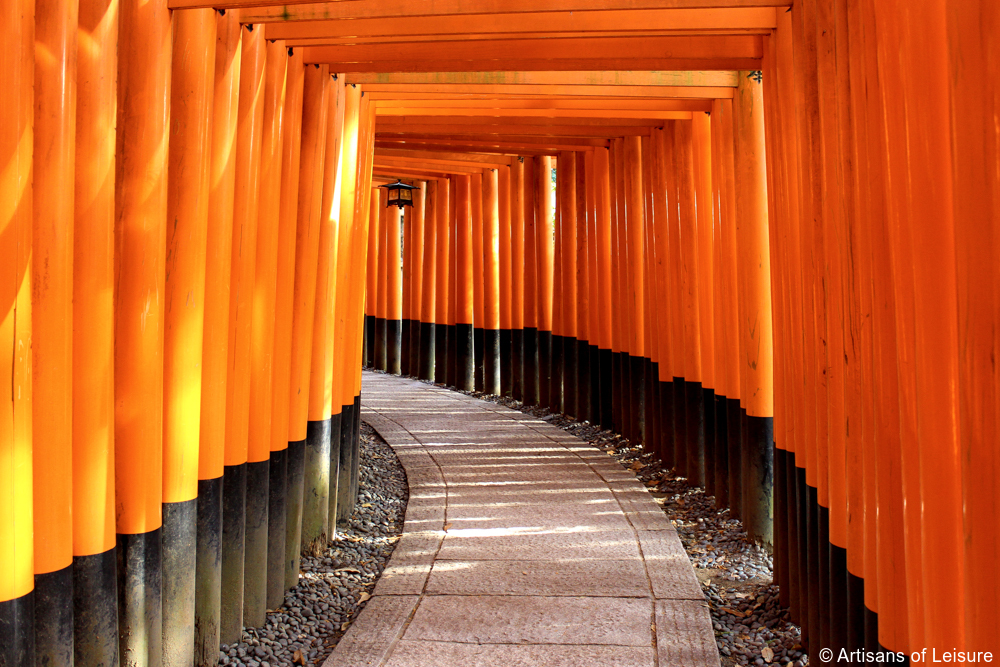 5. Seeing Mount Fuji
Every visitor to Japan wants to see Mount Fuji, the country's iconic volcano and a UNESCO World Heritage Site. A few of our favorite ways to see Mount Fuji are on a private cruise on a lake with views of the volcanic cone, during a gondola ride or hiking in the mountains of beautiful Hakone, passing by Mount Fuji during a shinkansen (bullet train) ride between Tokyo and Kyoto, and from skyscrapers and towers such as Tokyo Skytree.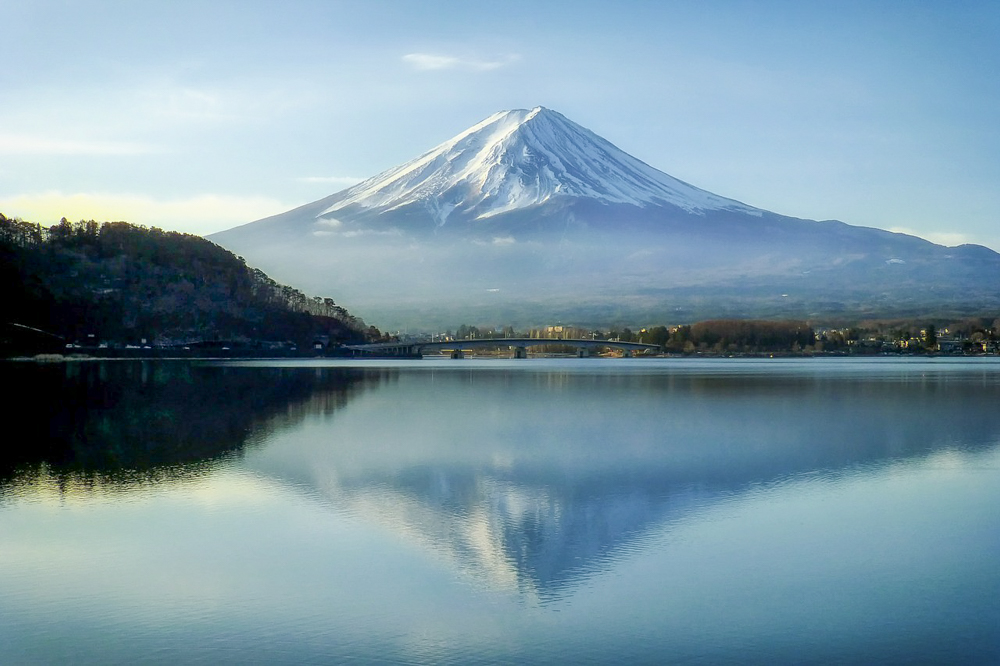 6. Private lessons in Japanese cultural traditions
Artisans of Leisure arranges private, immersive lessons and activities for families, including hands-on classes in swordmaking, karate and other martial arts, drawing manga, the tea ceremony, Zen meditation and ninjutsu (ninja) techniques.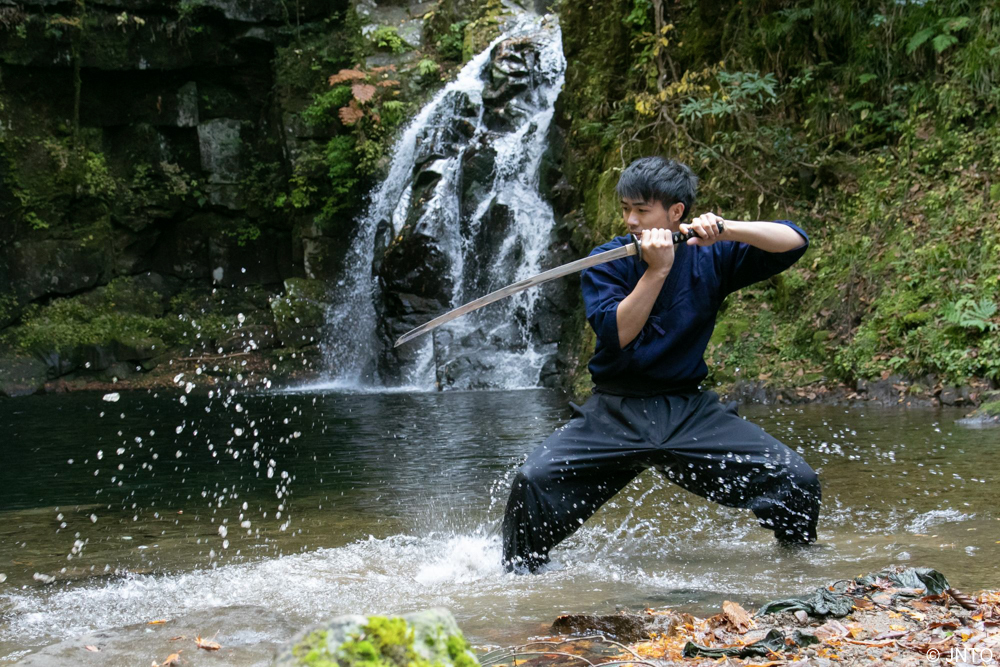 7. Visiting the Ghibli Museum
Fans of My Neighbor Totoro, Spirited Away and other Studio Ghibli anime (animated films) love visiting the Ghibli Museum in suburban Tokyo. We arrange excursions to the museum so our travelers can learn more about the film company and their favorite characters through exhibitions, short films and installations, including a Cat Bus!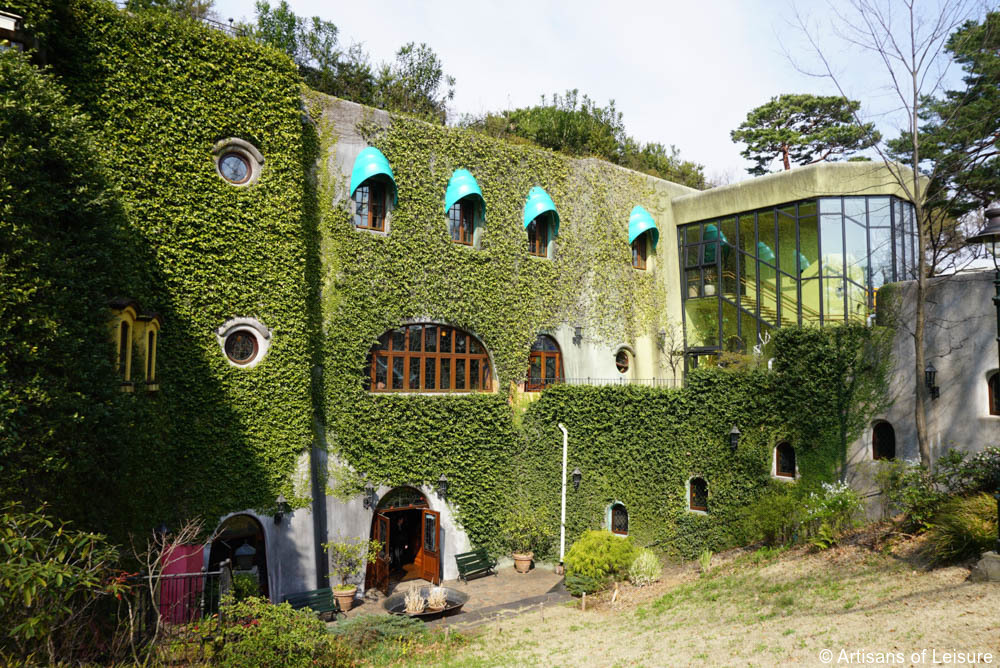 We also take travelers to other Studio Ghibli- and Hayao Miyazaki-related destinations in Japan, including places that inspired scenes in the films, such as historic bathhouses and countryside rice fields.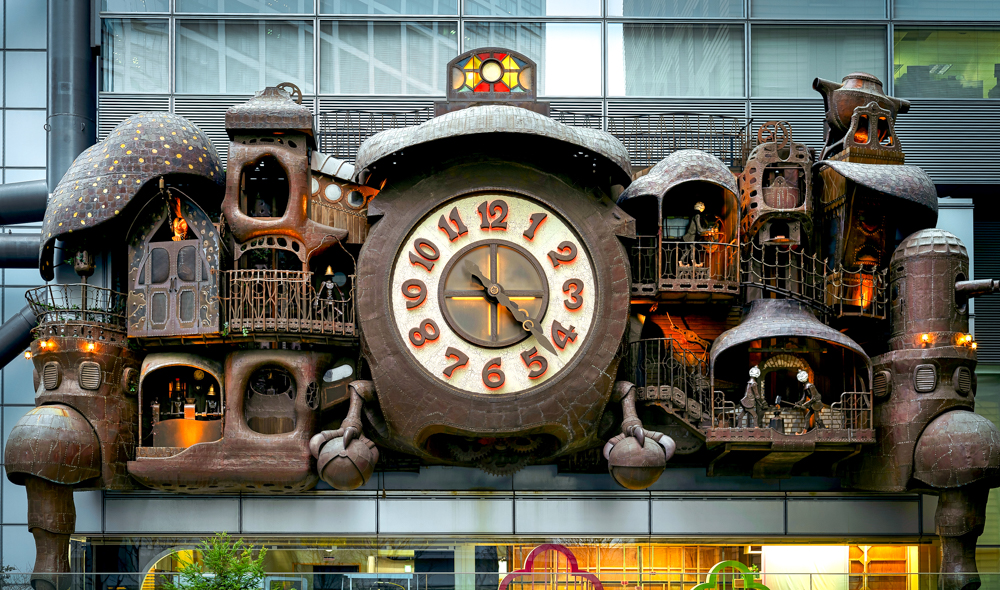 8. Staying at a Buddhist temple
An overnight experience in a temple is an incredible experience for families. One of our favorite locations for a temple stay is sacred Mount Koya (Koyasan), a pilgrimage site with dozens of Buddhist temples and a mystical cedar forest.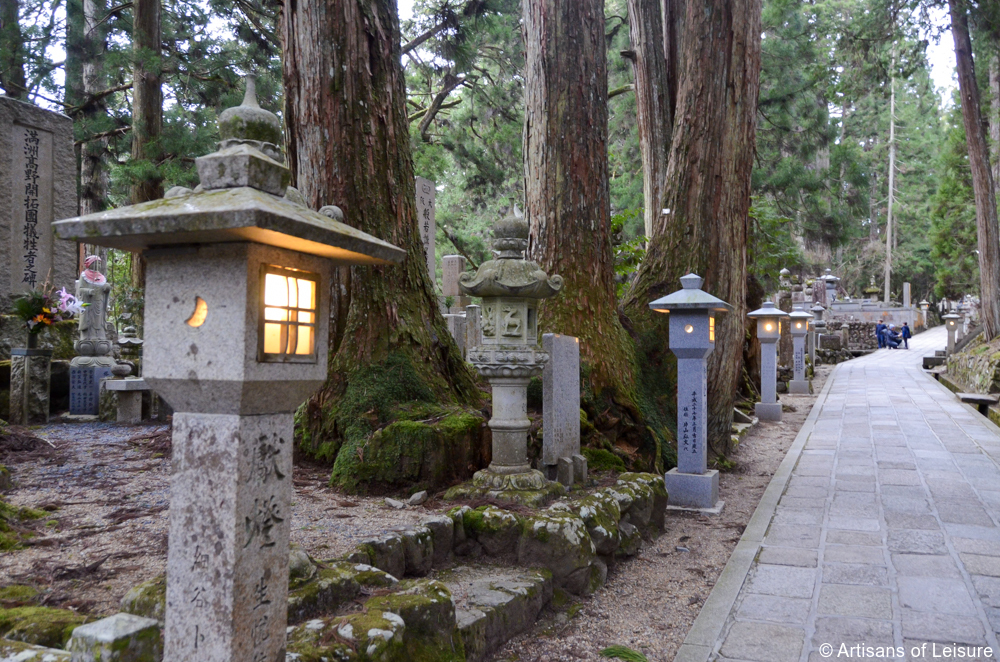 During the temple stay, travelers can participate in pre-dawn Buddhist chanting and meditation, dine on shojin ryori (vegetarian temple cuisine), sleep on a futon, meet monks and learn about Buddhism.
9. Wearing kimono and yukata
Learning to wear a kimono or lightweight yukata robe is fun for the entire family! This activity can be experienced in a variety of settings, including during ryokan stays, when visiting the kimono sections of department stores, and during private photo and makeup sessions in traditional neighborhoods in Kyoto.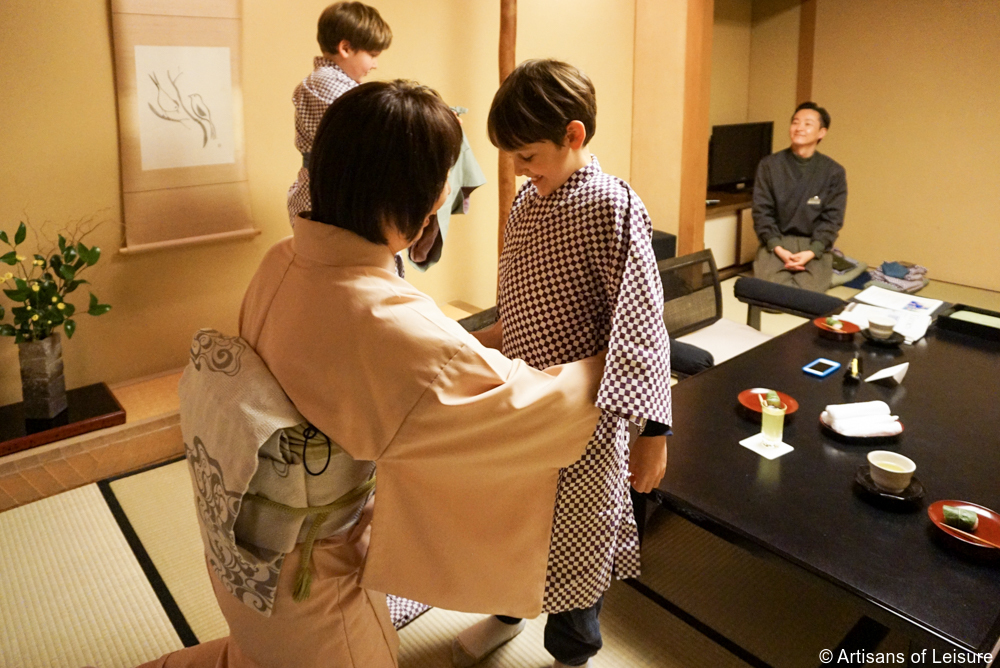 Our expert private guides can also take travelers to the best kimono studios and showrooms in Kyoto, Kanazawa and Tokyo if they are interested in purchasing a fine, handmade kimono to take home.
10. Riding the bullet train
A ride on a high-speed shinkansen bullet train is a highlight for many travelers visiting Japan. We arrange first-class tickets on Japanese bullet trains, which whisk travelers between cities at speeds up to 199 mph (320 kmh).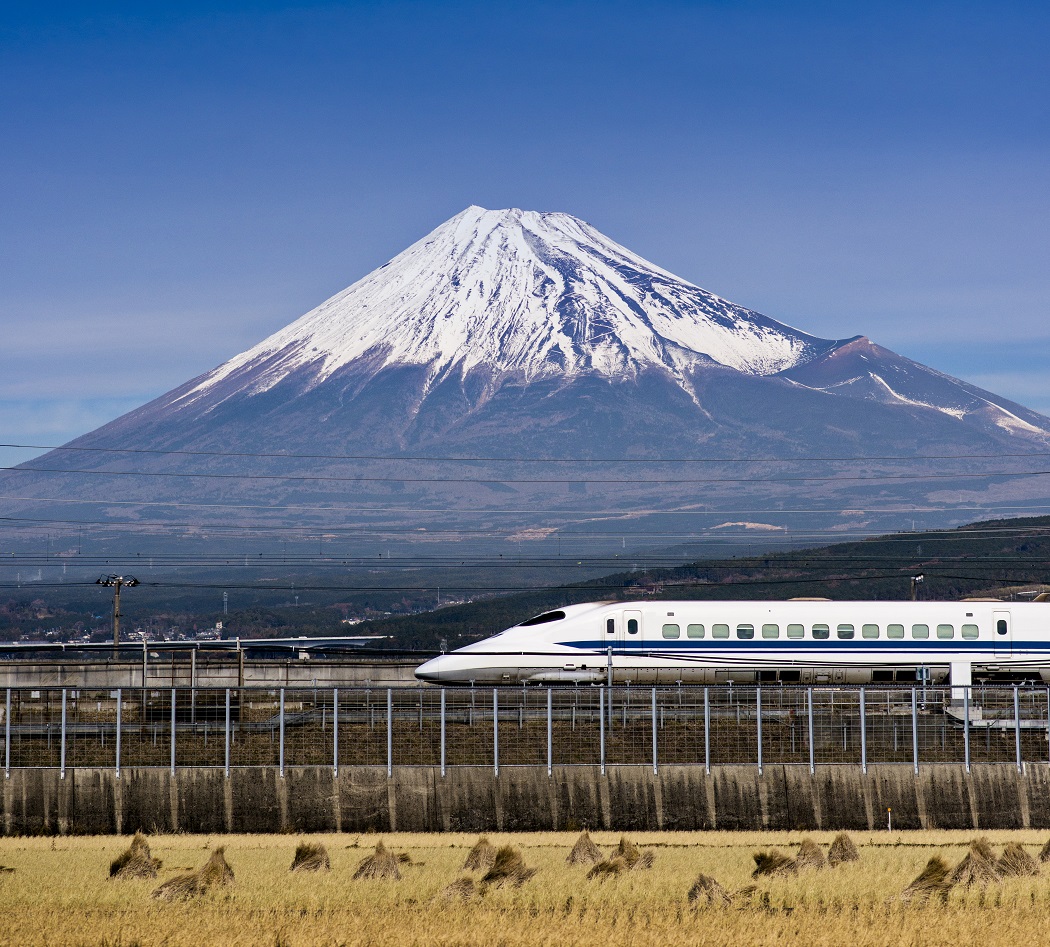 Our private guides help our travelers to purchase delicious bento (boxed lunches) to enjoy during the train ride. Another highlight during bullet train rides is watching urban sprawl give way to traditional villages and fields in rural Japan.
11. Enjoying Japanese food
Japan offers so many delicious things to eat—noodles, tempura, sushi, onigiri (rice balls), cakes and pastries and more. We arrange culinary experiences for our travelers such as learning to make sushi…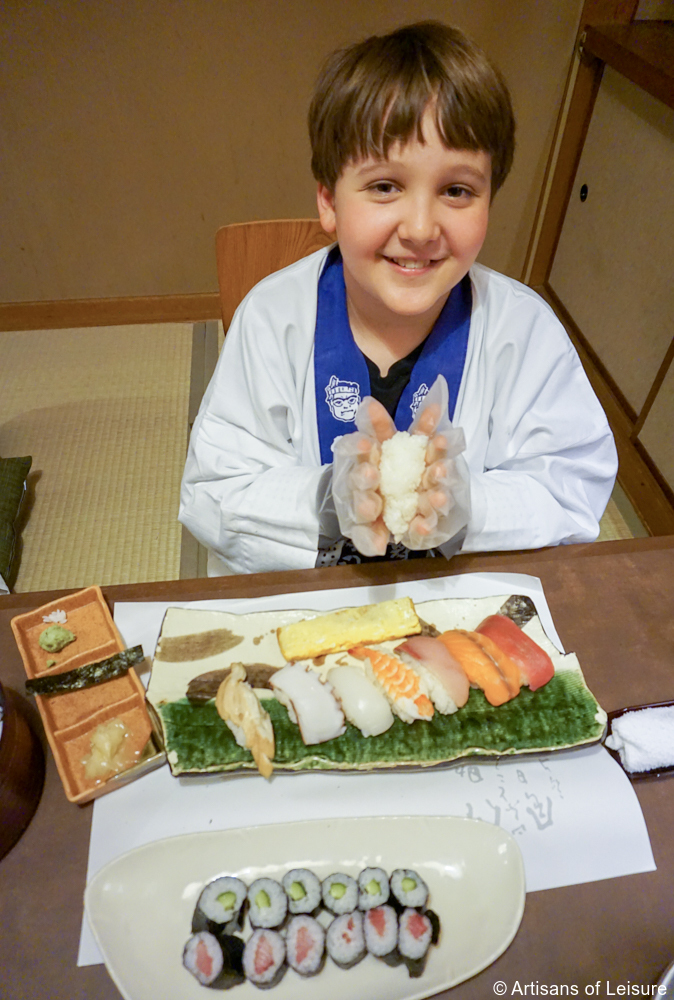 …dining at conveyor-belt sushi counters, slurping noodles at hole-in-the-wall shops, ordering family style at lively izakaya (Japanese pubs), grabbing take-out meals at department store food halls, perusing the panoply of snacks and drinks at convenience stores, trying Japanese cream puffs and chocolate, having amazing meals at some of the world's best restaurants, and sampling matcha soft-serve and seasonal foods such as sakura mochi (rice cakes wrapped in preserved cherry tree leaves).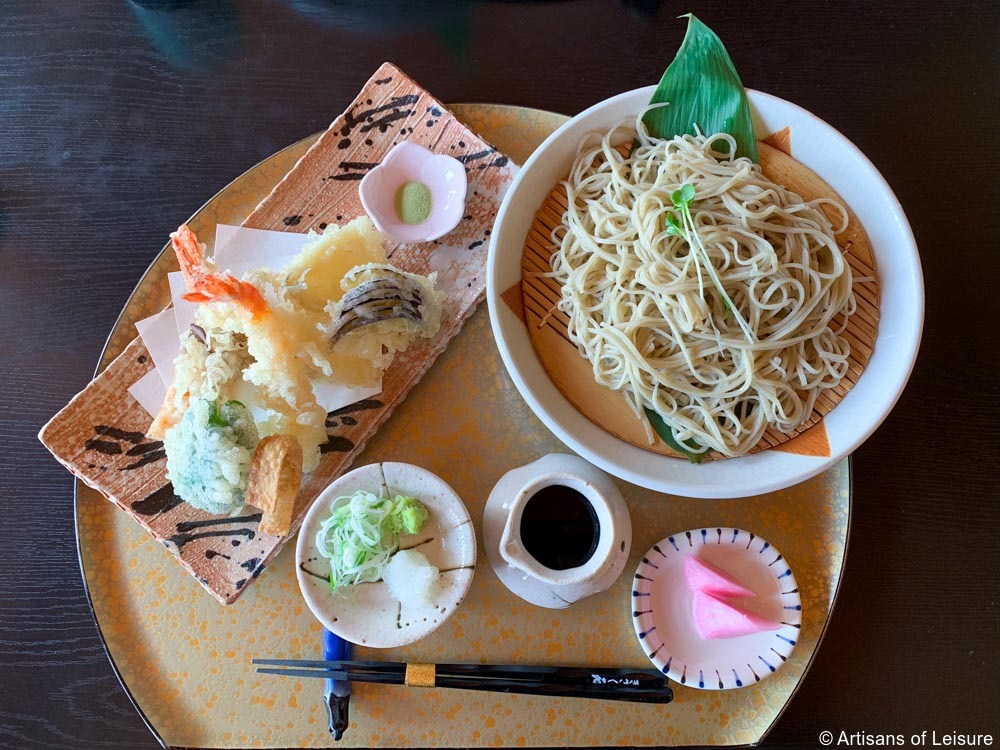 12. Attending seasonal events, such as festivals and sumo tournaments
A private Japan tour can be planned to include typical Japanese events throughout the year such as sumo tournaments, ohanami (cherry blossom viewing) parties in the spring, summer fireworks festivals and Obon festivals with taiko drumming and bon odori dancing, and visits to a Buddhist temple on New Year's Eve and a Shinto shrine on New Year's Day.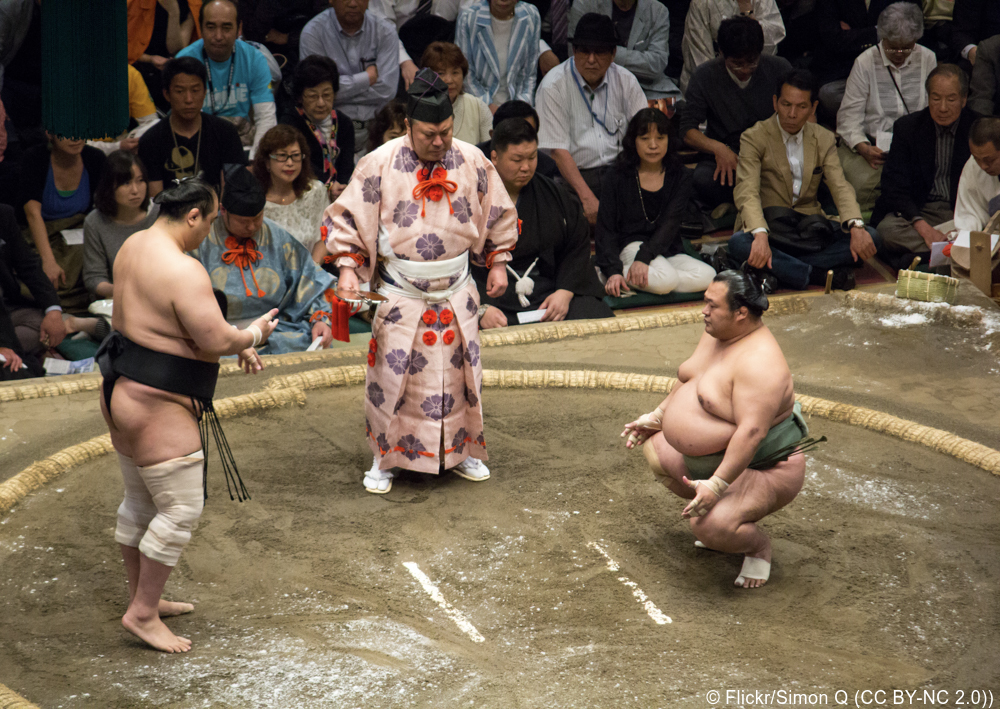 13. Visiting Hiroshima and Miyajima
A moving and educational experience is visiting Hiroshima to learn about its history and ongoing efforts dedicated to world peace.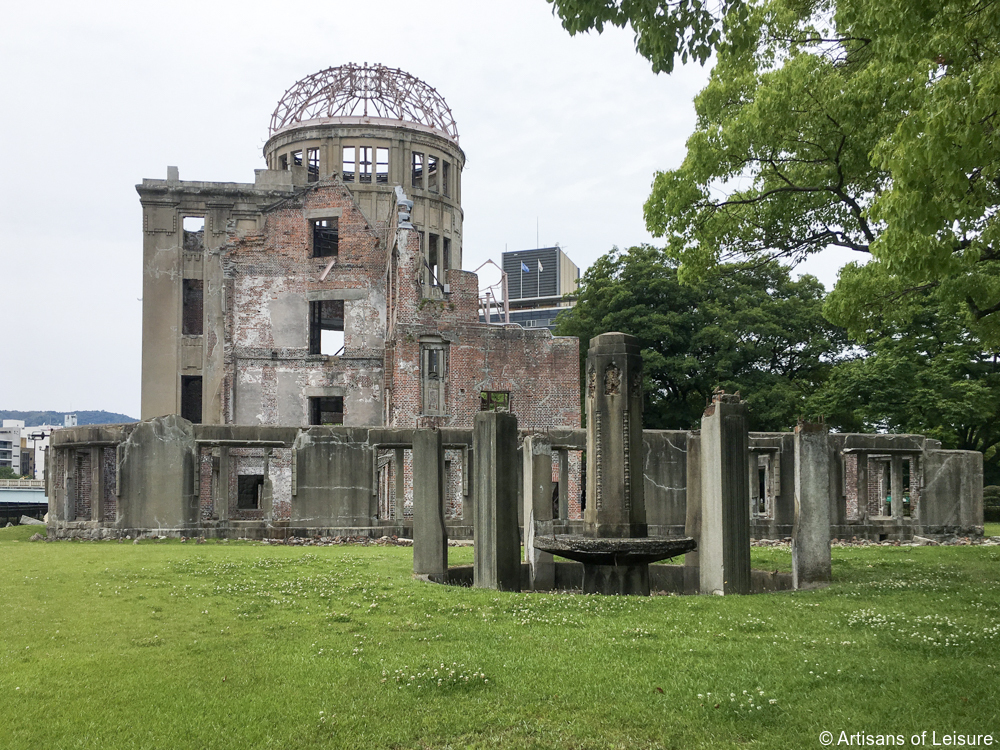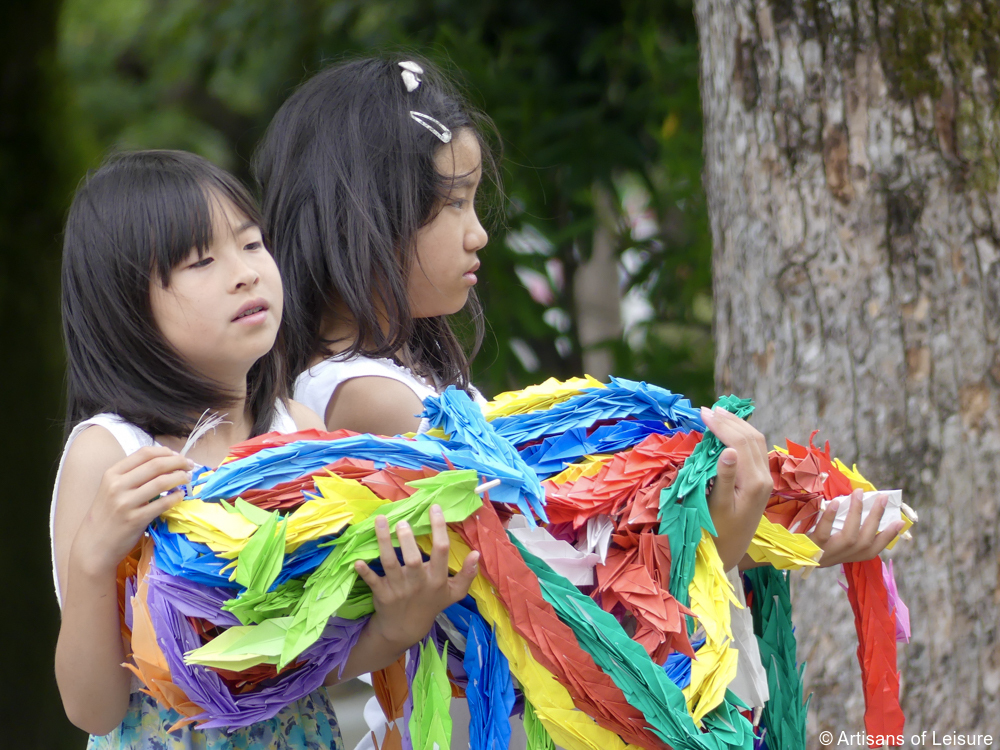 We also arrange for our travelers to visit nearby Miyajima, a beautiful island known for its floating torii gate.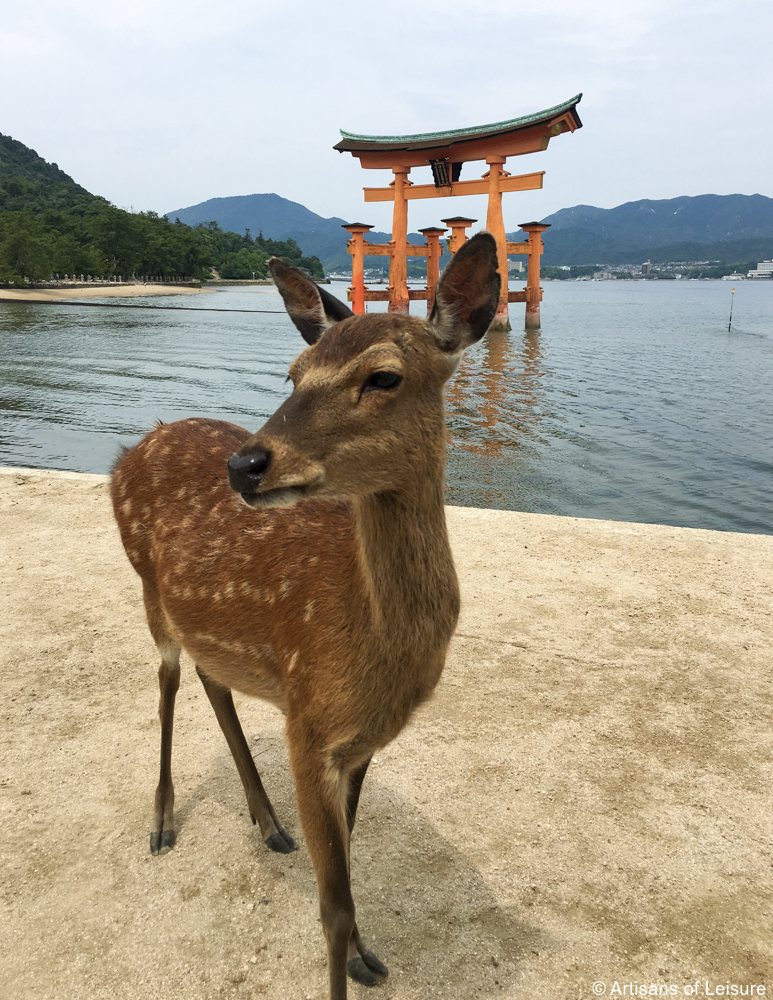 14. Visiting unique cafes
For an unusual novelty, we can arrange for our travelers to spend time at themed cafes and restaurants, including cafes dedicated to kawaii cute food, an owl or cat cafe, robot restaurants, maid cafes and other specialty dining experiences.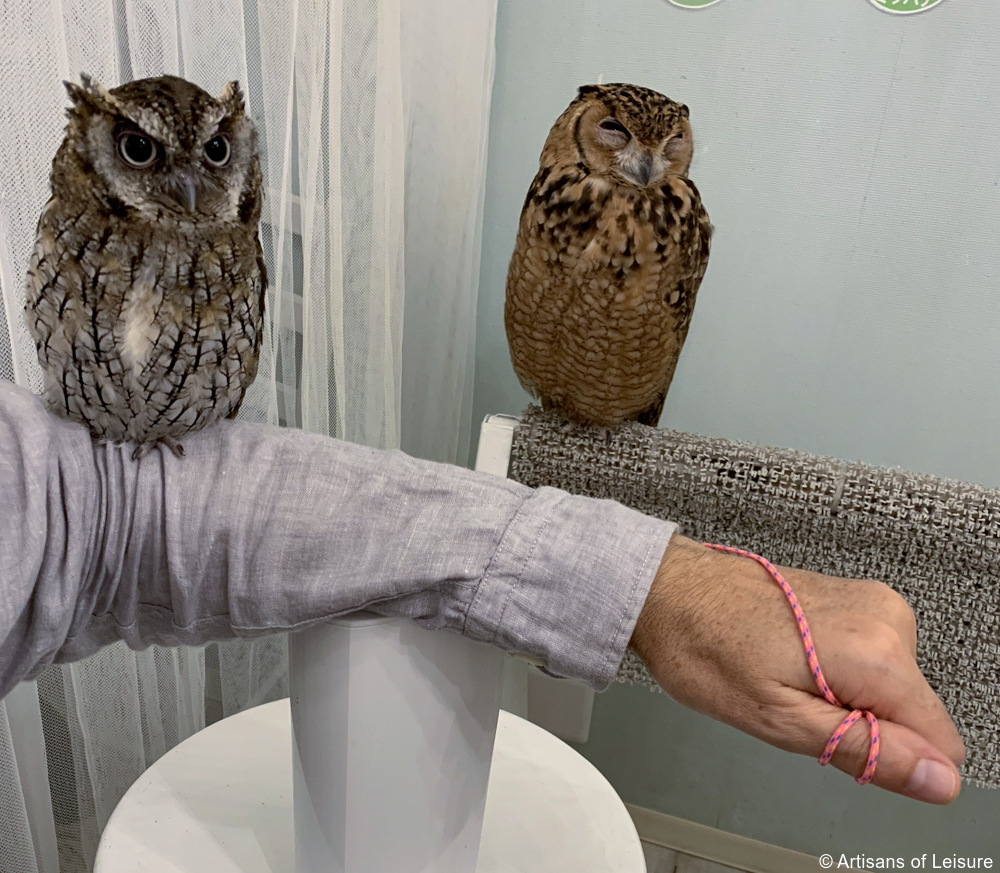 15. Meeting locals
One of the most important aspects of our private family tours in Japan is the opportunity to meet and interact with local Japanese people, including our amazing guides and drivers, local experts and our friends across the country.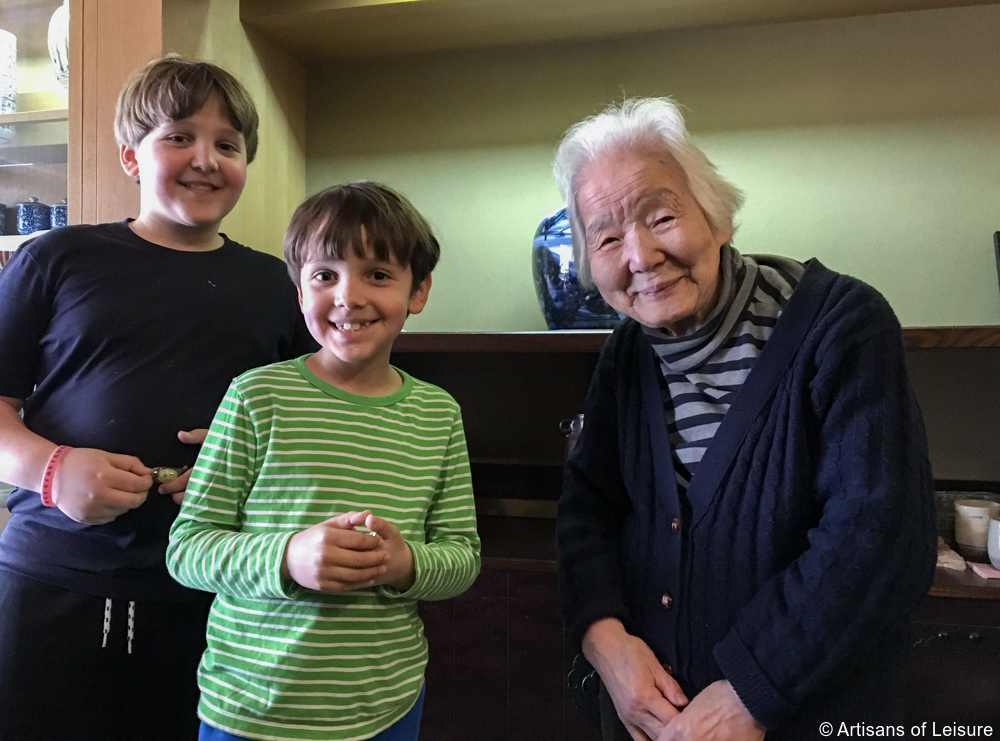 Contact Artisans of Leisure to begin planning a private family tour of Japan featuring our favorite family experiences and other highlights of in-depth cultural touring.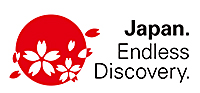 Tags: Arashiyama, castles, family vacations, Fushimi Inari, Ghibli Museum, Hiroshima, hot springs, Japan culinary tours, Japan family tours, Japan food tours, Japan tours, Japan traditional arts, Japan travel, Japanese artisans, Japanese castles, Japanese crafts, Japanese culture, Japanese culture tours, Japanese ryokan, kimono, Kyoto, Kyoto tours, luxury ryokan, Miyajima, Mount Fuji, Mount Koya, pop culture, ryokan, shinkansen, sumo, sushi, swords, temple stay, Tokyo tours