January 14, 2022
Interiors & Architecture: A Private Tour of Bayt al-Suhaymi in Cairo, Egypt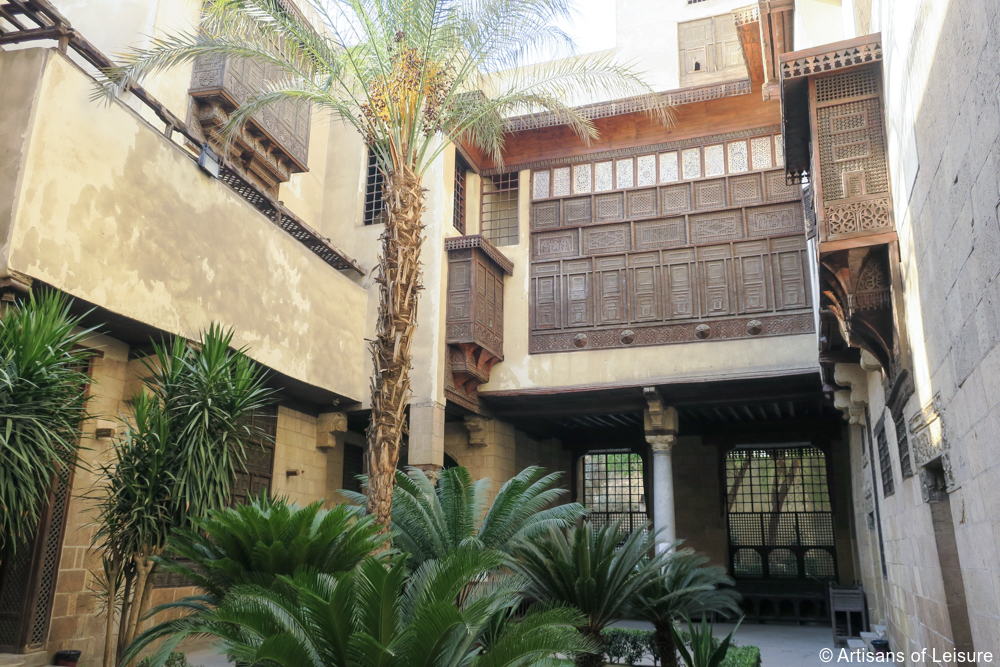 Bayt al-Suhaymi is a beautiful house museum in Cairo, Egypt, that gives visitors a glimpse into the daily life and customs of an affluent Cairene merchant family in the 18th century. The home is considered one of the finest examples of domestic Islamic architecture in Cairo. As part of our private tours of Cairo, Artisans of Leisure can arrange an expert-led visit to Bayt al-Suhaymi. The house makes a fascinating contrast to the monumental grandeur of the legendary Pyramids of Giza and the Great Sphinx.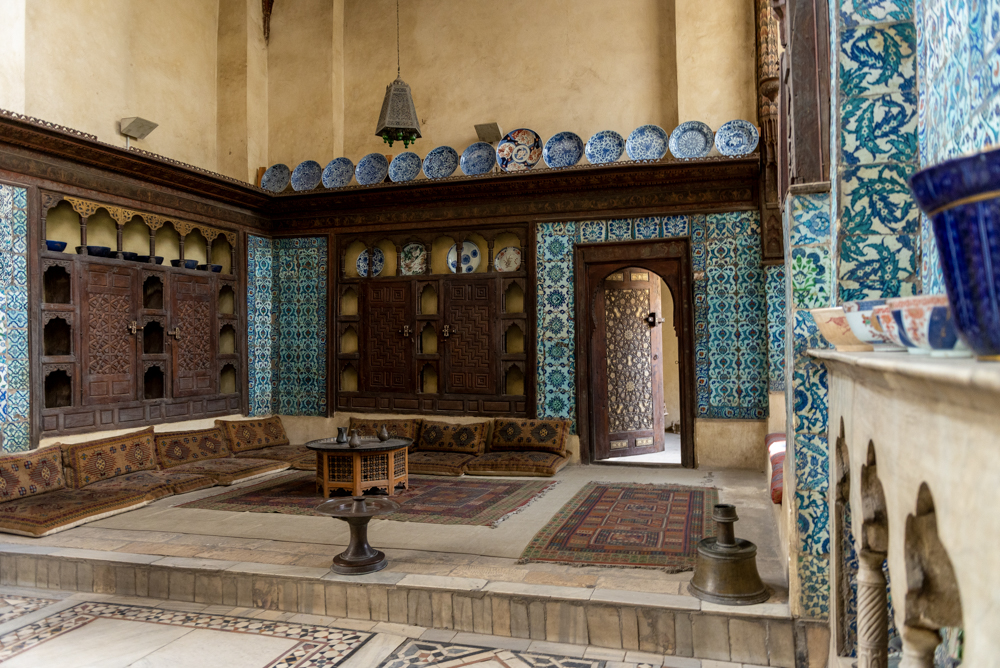 Bayt al-Suhaymi is in Cairo's historic Fatimid quarter, an affluent neighborhood of narrow streets lined with medieval and Ottoman architecture.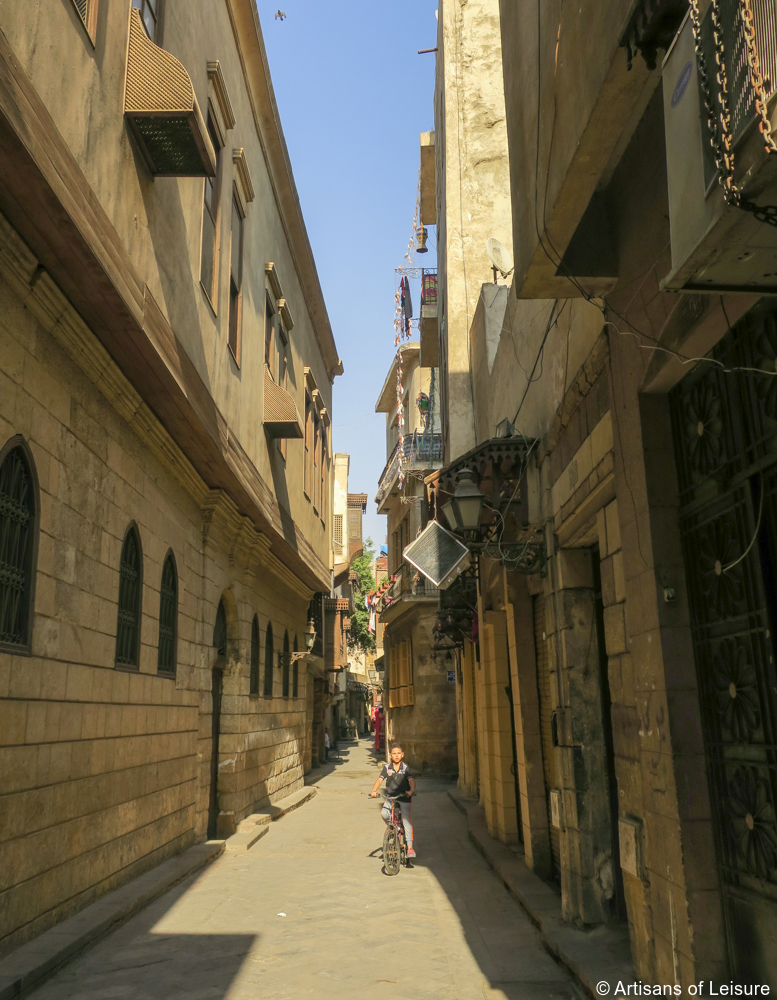 Originally built in the 17th century and extended in the 18th century by incorporating adjacent homes, Bayt al-Suhaymi is comprised of inward-facing buildings around a garden courtyard.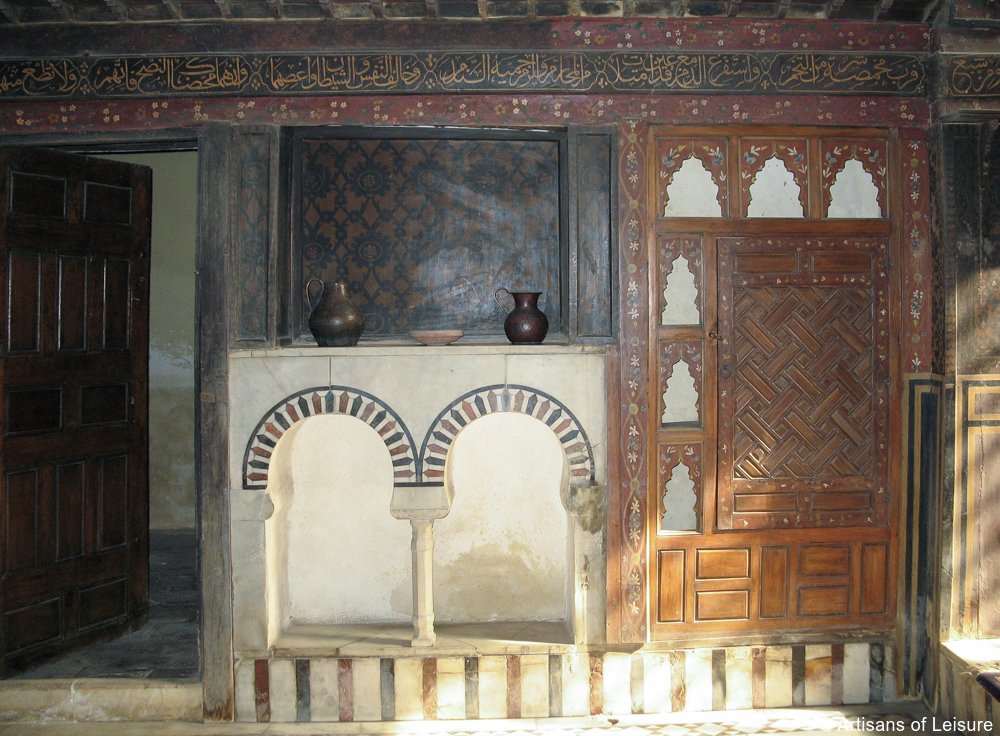 We arrange for our travelers to privately tour the home's well-preserved rooms that have inlaid marble floors, colorful tile decorations and intricate mashrabiya latticework window screens. A traditional feature of Islamic architecture, the screens allowed for light and airflow while concealing the women of the family from passersby.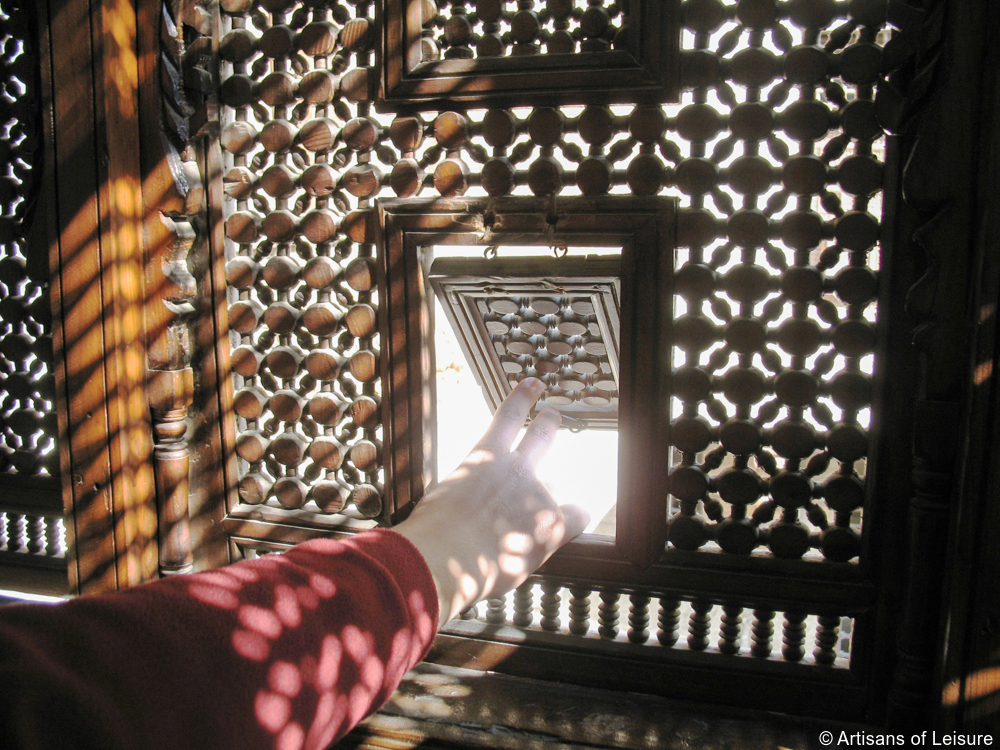 Other traditional Islamic design elements include a majlis seating area, an ornate stone fountain, several types of lattice privacy screens…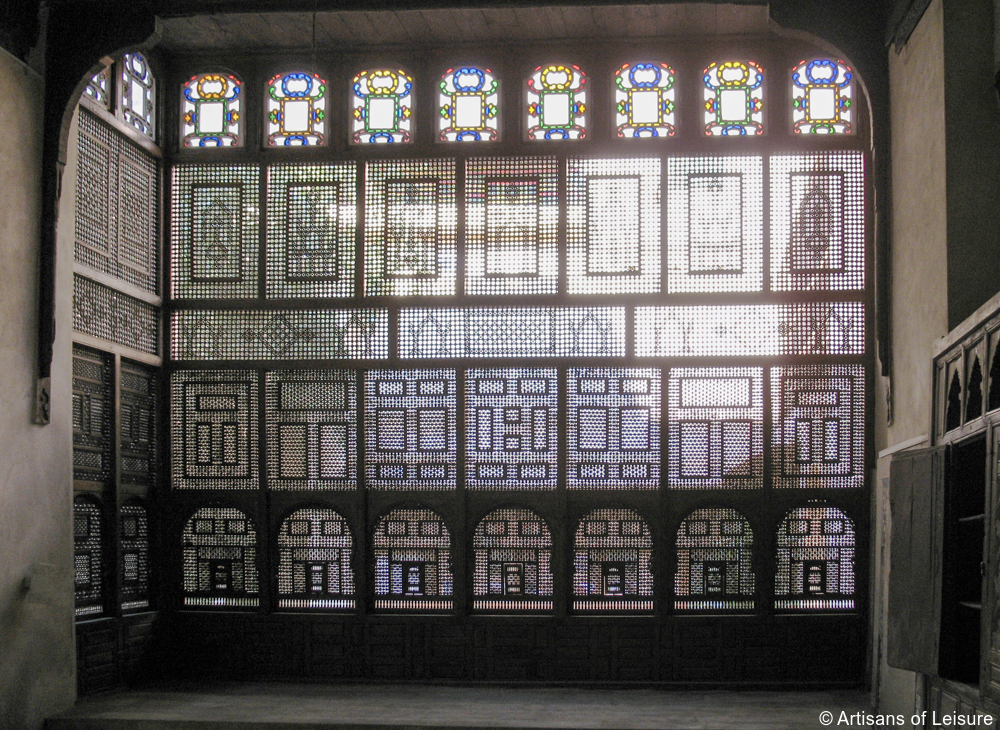 …and muqarnas (honeycomb-like ornamentation) and stained glass decorating the hammam ceiling.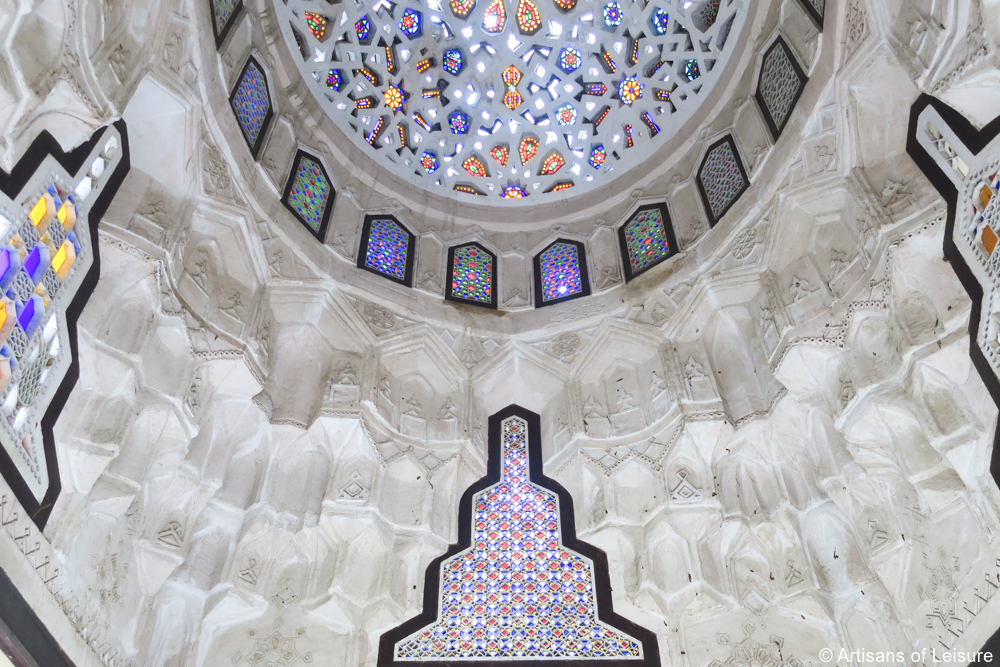 The architecture also reflects different strategies for managing Cairo's heat. Thick walls, cool marble floors, bubbling fountains, open loggias and high ceilings with vents at the top helped control the temperature inside the home.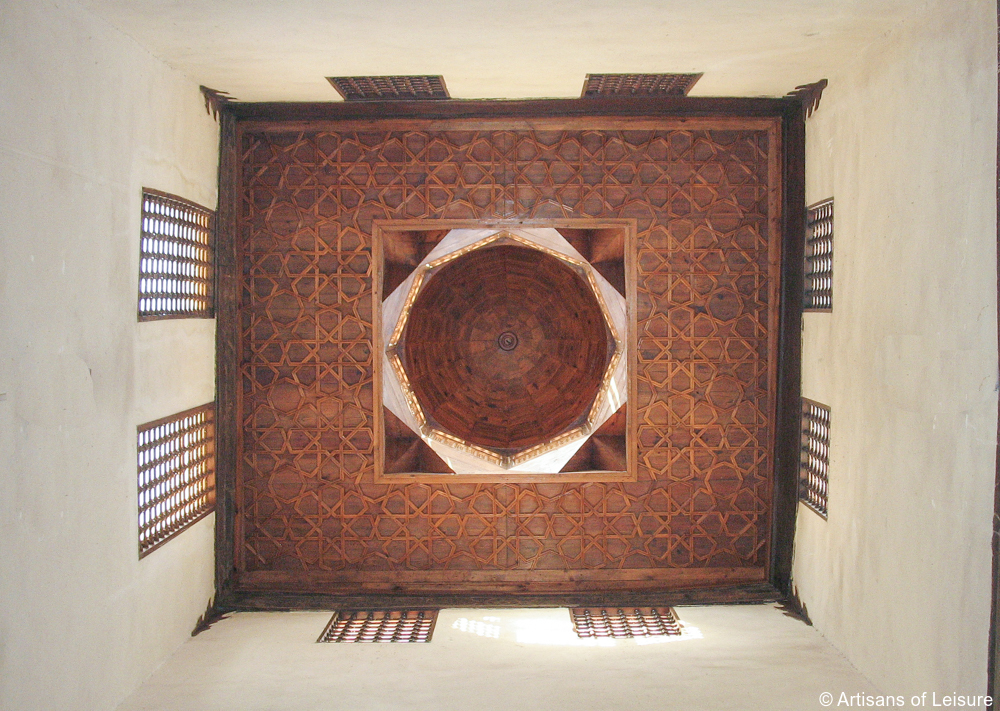 A mill for grinding grains, a well for water and other domestic infrastructure around the house and courtyard give visitors insight into daily life in centuries past.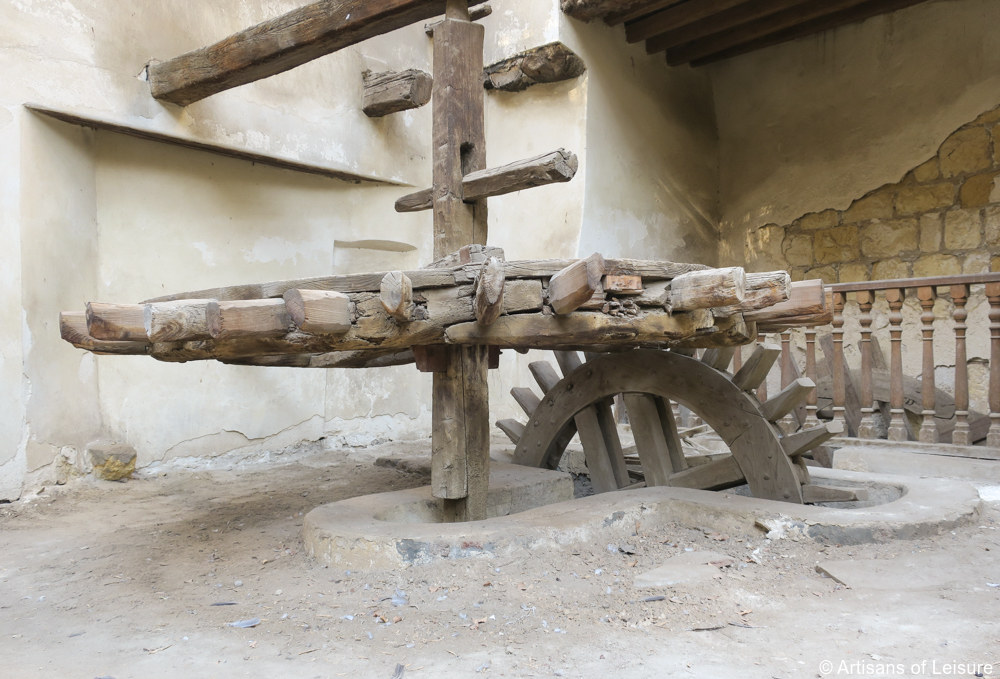 Bayt al-Suhaymi ("House of Suhaymi") is named after the last family that lived there. They owned the house from 1813 to 1931, when it was sold to the Committee for the Preservation of Arab Antiquities.
Bayt al-Suhaymi is one of the many cultural highlights on our private Cairo tours. Contact Artisans of Leisure to begin planning a private customized tour of Egypt.