December 28, 2020
Iconic Image: the Pyramids of Giza and the Great Sphinx
The Pyramids of Giza and the Great Sphinx are a bucket-list destination for many travelers and a highlight of any visit to Egypt.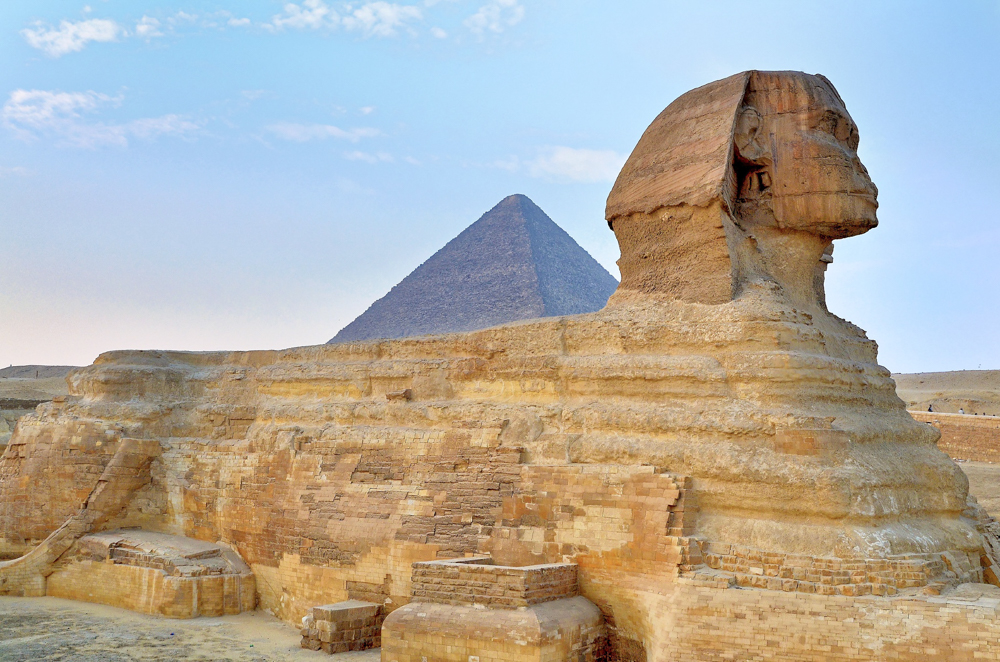 The three main Pyramids of Giza were built from around 2550 to 2490 B.C. as colossal tombs for the pharaohs Khufu, Khafre and Menkaure.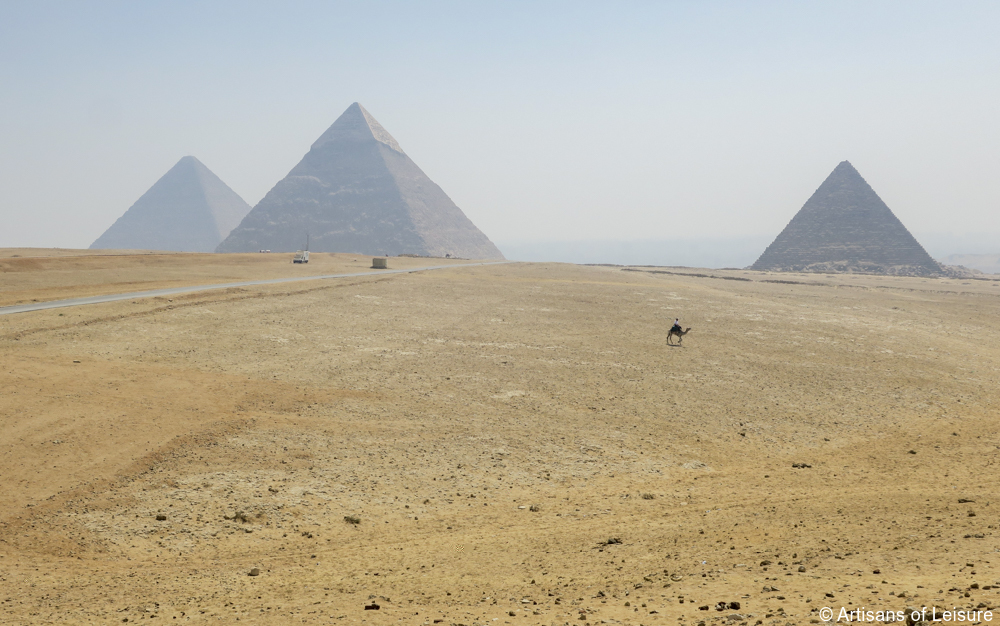 The pyramids are renowned feats of engineering, though their exact construction methods continue to elude scholars.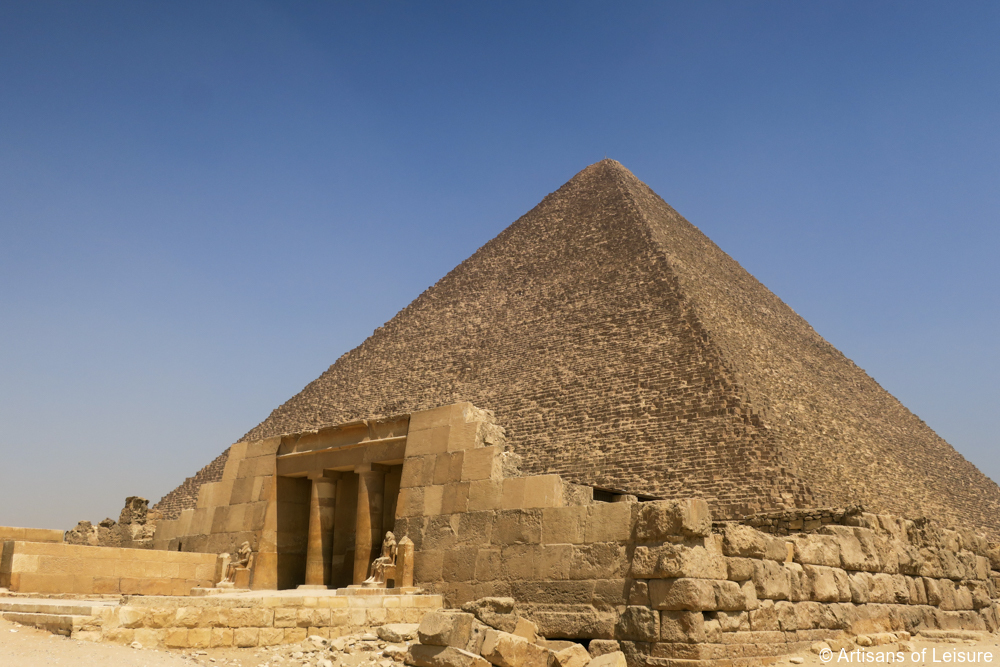 The enigmatic Sphinx was carved from a single piece of limestone around 2500 B.C. and is one of the largest and oldest monolithic statues in the world. Traces of red, blue and yellow pigments suggest the Sphinx was once brightly painted.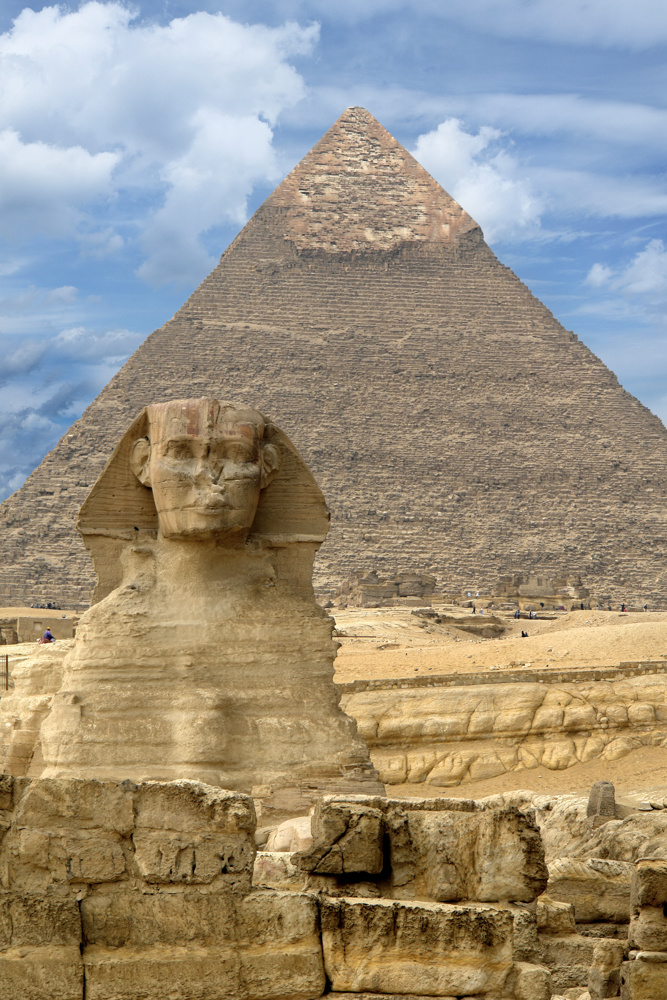 The Sphinx represents a mythological creature with the head of a human and the body of a lion. Some scholars believe the face of the Sphinx is that of Pharaoh Khafre, whose burial pyramid is nearby. Yet the reason the sculpture was created remains a mystery.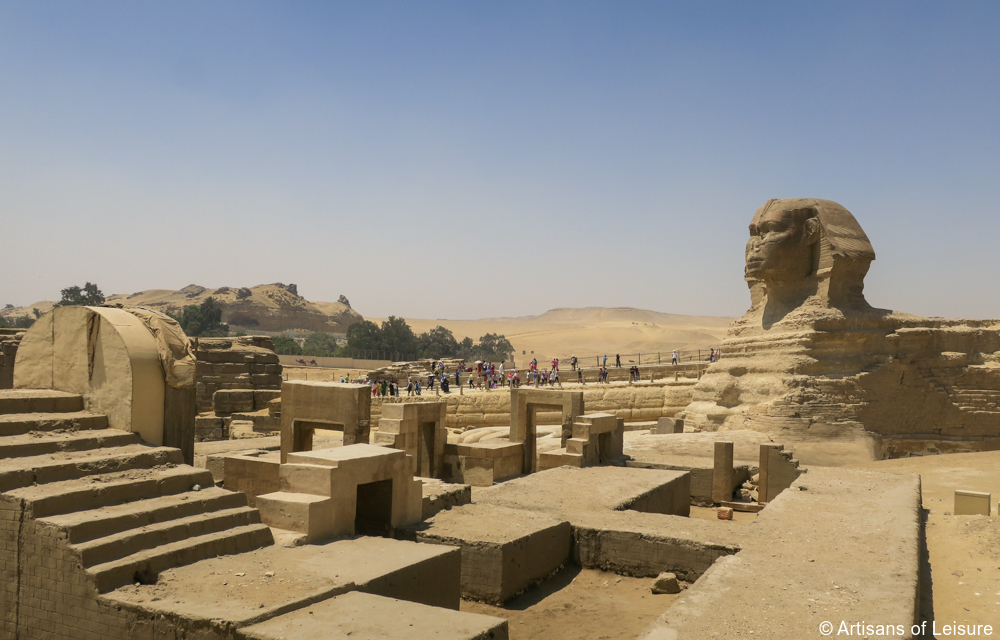 The Pyramids of Giza and the Great Sphinx are part of an archaeological complex near Cairo that includes other pyramids, rock-cut tombs, temples and the remnants of a workers' village. Together, they form the Memphis and Its Necropolis UNESCO World Heritage Site, which is based around the ruins of the first capital of ancient Egypt.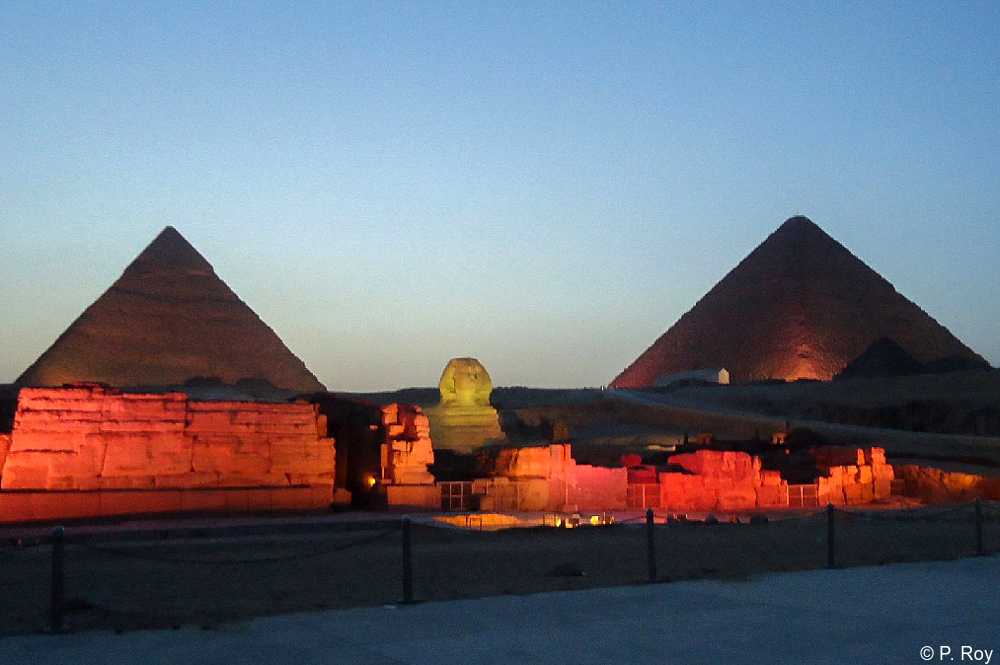 Artisans of Leisure arranges private excursions to the Pyramids of Giza and the Great Sphinx with an expert Egyptologist guide. Upon request, we can also arrange entrance to the pyramids, a camel ride, a visit to the nearby Solar Boat Museum, and tickets to an evening light and sound show at the pyramids.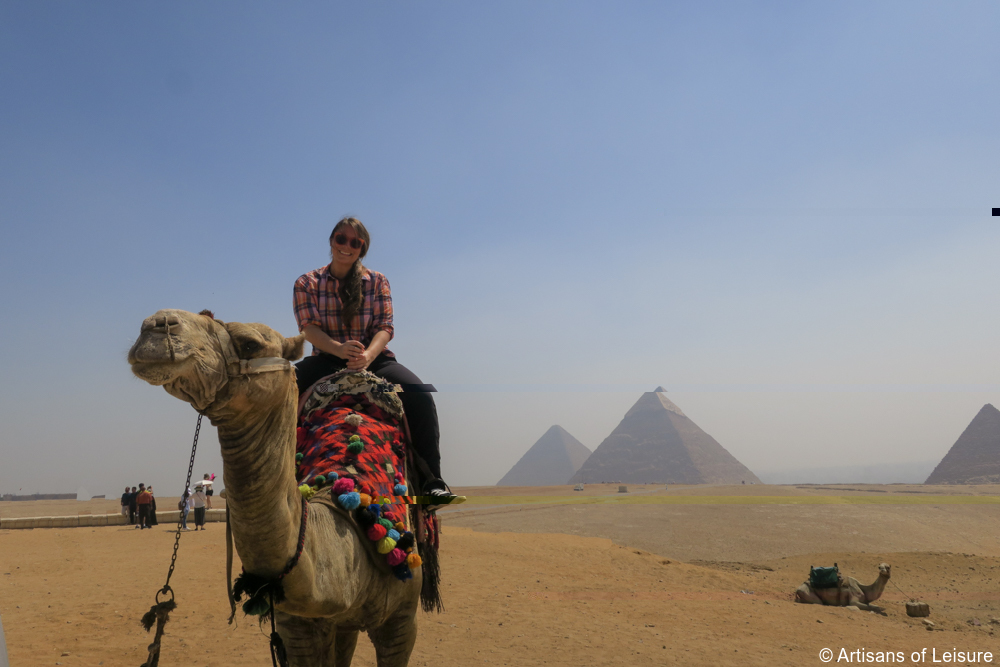 Egypt  is one of our most-requested tour destinations. Travelers of all ages are amazed by the splendors of ancient Egypt from the Pyramids to the temples and tombs along the Nile River.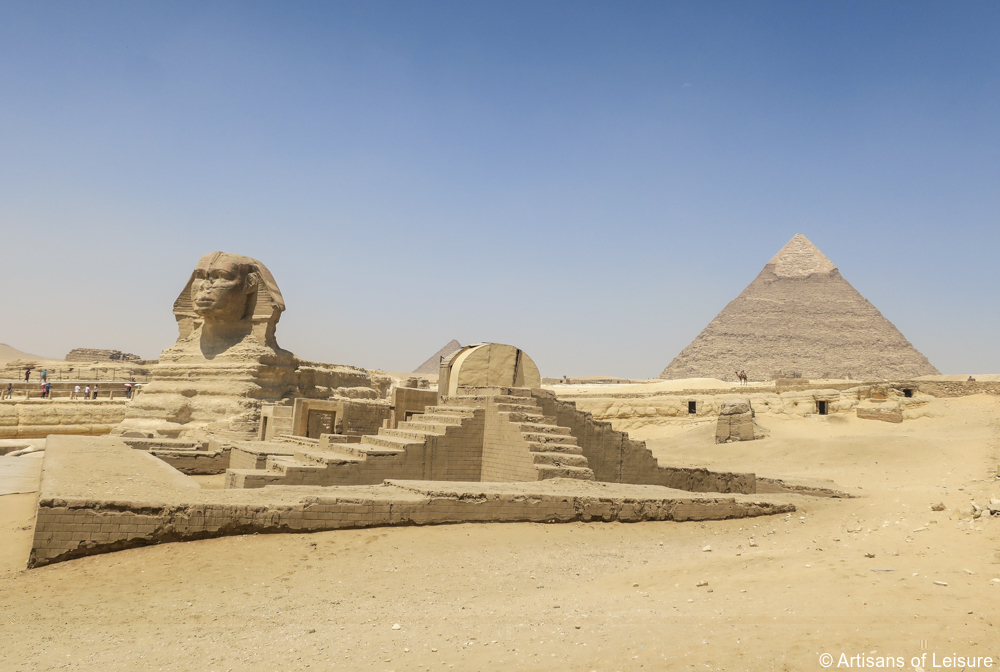 Contact an Artisans of Leisure travel special to plan a private luxury tour of Egypt.
Destinations: Egypt, Middle East
Tags: ancient, ancient Egypt tours, bucket list travel, Cairo, camel ride, Egypt family tours, Egypt tours, Egyptologist, family travel, Giza, history, luxury Egypt tours, pyramids, ruins, Sound and Light, Sphinx, tours, UNESCO World Heritage Site