Best of Paris
(5 Days)
Discover Normandy
(6 Days)
D-Day Beaches, Mont Saint-Michel, Pays d'Auge, Honfleur & Deauville, Giverny
Luxuries of France
(11 Days)
Paris, Provence, Cote d'Azur
Best of Normandy & Paris
(9 Days)
D-Day Beaches, Mont Saint-Michel, Honfleur & Deauville, Giverny, Paris & Versailles
Highlights of Provence
(7 Days)
Avignon & Arles, Luberon Valley, Aix-en-Provence
Exclusive Paris & Versailles
(6 Days)
Versailles, Paris
Essence of France
(10 Days)
Loire Valley, Normandy & Mont Saint-Michel, Paris & Versailles
Family Tour of France
(12 Days)
Normandy, Paris & Versailles, Provence, Cote d'Azur
Provence & the French Riviera
(7 Days)
Luberon Valley & Avignon, Cote d'Azur
Paris, Chateaux & Wine
(9 Days)
Paris & Versailles, Loire Valley, Bordeaux with Saint-Emilion & Dordogne
France In Style
(13 Days)
Paris & Versailles or Giverny, Luberon Valley, Aix-en-Provence, Cote d'Azur
Romantic France
(11 Days)
Paris & Versailles, Provence, Cote d'Azur
Art Tour of France
(10 Days)
Paris & Versailles, Provence, Cote d'Azur
Biking Tour of France
(9 Days)
Paris & Versailles, Loire Valley, Bordeaux & Saint-Emilion
Journey Through France
(20 Days)
Paris, Normandy, Loire Valley, Bordeaux, Dordogne, Carcassonne, Provence, Cote d'Azur
Garden Tour of France
(8 Days)
Versailles, Loire Valley, Paris & Giverny
Culinary Tour of France
(8 Days)
Paris, Avignon, Aix-en-Provence
Paris, Burgundy & Champagne
(8 Days)
Paris, Dijon & Beaune, Reims & environs
France in Depth
(19 Days)
Normandy, Paris & Versailles, Champagne, Burgundy, Beaujolais, Provence, Cote d'Azur
Resorts of Southern France
(10 Days)
Provence, Cote d'Azur (Saint-Tropez & Saint-Jean-Cap-Ferrat)
Decorative Arts & Gardens Tour of Paris
(8 Days)
Paris & environs
Multi-country Tours
Family Tour of London, Paris & Rome
(10 Days)
London, Paris, Rome
Bordeaux to the Basque Country
(9 days)
Bordeaux, Biarritz, San Sebastian with Rioja & Bilbao
Paris & Morocco
(9 Days)
Paris, Atlas Mountains, Marrakesh
London & Paris
(9 Days)
London & environs, Paris & Versailles
Paris & Beirut
(8 Days )
Paris, Beirut, Byblos, Beiteddine Palace, Baalbek
Food & Wine Tour of France & Switzerland
(11 Days)
Paris, Reims & Champagne, Burgundy, Lausanne with Lavaux & Emmental
Amsterdam, Brussels & Paris
(10 Days)
Amsterdam with The Hague & Delft, Brussels with Ghent & Bruges, Paris & Versailles
France & Italy: Best of the Riviera
(7 Days)
Cote d'Azur, Portofino & Cinque Terre
London, Amsterdam & Paris
(12 days)
London & environs, Amsterdam & environs, Paris & Versailles
Family Tour of France
(12 Days - Departs Daily on a Private Basis)
Normandy & Mont St-Michel, Paris & Versailles, Provence, Cote d'Azur
This private luxury France tour has been designed for family members of all ages. It includes iconic, only-in-France experiences such as touring the highlights of Paris, exploring the historic sites and rural beauty of Normandy, and visiting the villages of Provence and the Cote d'Azur, all while staying at the top hotels and resorts in each destination.
Begin in Normandy and stay at a luxury chateau hotel. During private touring with an expert Normandy guide, learn the significance of D-Day while at the actual landing beaches, and tour other significant World War II-related sites such as the Normandy American Cemetery and Memorial, the Mulberry Artificial Harbors, and the Caen Museum of Peace. Visit the historic town of Bayeux to see the famous tapestry illustrating the Norman invasion of England in 1066. One day, enjoy a private excursion to Mont Saint-Michel, a remarkable UNESCO World Heritage Site and one of France's true wonders. This enormous abbey and town on a tidal island has been a pilgrimage site since ancient times, and it remains one of Europe's most popular attractions. Kids and adults love exploring the alleys and stairways surrounding this fairytale island abbey. Also see Rouen, where Joan of Arc was martyred and Claude Monet spent hours painting the medieval cathedral, and Monet's house and gardens in Giverny, a wonderful world of flowers, greenery and ponds.
Continue to Paris for three nights at one of the city's most acclaimed luxury hotels. With your own private guide and driver, tour the city according to the interests of your family. Favorite options include a tour of the Eiffel Tower; seeing the Mona Lisa and other art masterpieces during a family-friendly tour of the Louvre Museum; visiting famous patisseries and cafes; take a cruise on the Seine River; and exploring Montmartre. One day, enjoy a private excursion to Versailles to tour Louis XIV's opulent palace, including the Hall of Mirrors, the gardens, and the Hameau de la Reine, the mock hamlet created for Marie-Antoinette. If desired, we can also arrange biking on the grounds of Versailles. Other options we arrange include touring Paris with an art expert, private shopping tours, a private perfume-making workshop, a day at Paris Disneyland, picnics in Parisian parks, as well as tickets to the ballet, opera, circus or other performances.
Next, transfer by high-speed TGV train to Provence, and stay at a luxury hotel in the heart of the Luberon Valley. Enjoy private touring of nearby villages such as Gordes, Roussillon, Menerbes and L'Isle-sur-la-Sorgue. Also visit other highlights in the region according to your interests, such as the best of Provencal markets, Roman ruins, nearby national parks, historic attractions in towns such as Avignon, art and architectural touring in Arles and St. Remy, antiques stores, colorful town squares and more.
Conclude on the beautiful Cote d'Azur and stay at a luxurious resort overlooking the Mediterranean Sea. Visit local towns along the waterfront and in the hills of the French Riviera and Monaco, such as Nice, Cannes, Eze, Saint-Paul de Vence, Antibes and Monte-Carlo. Touring options include exploring atmospheric villages, seeing the Prince's Palace in Monte-Carlo, strolling through botanic gardens, browsing local markets, visiting art museums and the Chapelle du Rosaire (Matisse chapel), strolling along waterside promenades, sampling local culinary specialties, and much more, depending on your family's interests. We can also arrange special interest activities such as learning to make your own perfume at a workshop in Grasse, chartered boat excursions, wine tasting, biking and more. During leisure time, enjoy your luxury resort, or perhaps spend time at the beach.
Itinerary Overview
Day 1

Arrive Paris – Normandy
Private transfer to hotel for 3 nights with stop in Rouen en route

Day 2

Normandy
Full-day private tour of D-Day beaches and Bayeux

Day 3

Normandy & Mont Saint-Michel
Full-day private excursion to Mont Saint-Michel

Day 4

Normandy – Paris
Private transfer to hotel for 3 nights, with touring of Giverny en route

Day 5

Paris
Full-day private city tour

Day 6

Paris & Versailles
Half-day private excursion to Versailles or continue city touring

Day 7

Paris – Provence
Private transfer to station for high-speed train to Provence. Private transfer to hotel for 2 nights

Day 8

Provence
Private touring in the Luberon Valley

Day 9

Provence – Cote d'Azur
Private transfer to hotel for 3 nights with stops en route

Day 10

Cote d'Azur
Full-day tour of Riviera towns and attractions

Day 11
Cote d'Azur
At leisure at resort
Day 12
Depart Nice
Private airport transfer
Hotels
| | |
| --- | --- |
| Normandy: | Chateau La Cheneviere or Hotel Barriere Le Normandy Deauville |
| Paris: | Ritz Paris or Four Seasons Hotel George V |
| Provence: | La Bastide de Gordes |
| Cote d'Azur: | Four Seasons Grand-Hotel du Cap-Ferrat, Hotel du Cap Eden Roc, Chateau Saint-Martin & Spa or Hotel de Paris (Monaco) |
Cost
| | |
| --- | --- |
| $21,940 | Per Person (based on four travelers/double occupancy) |
| $26,995 | Per Person (based on two travelers/double occupancy) |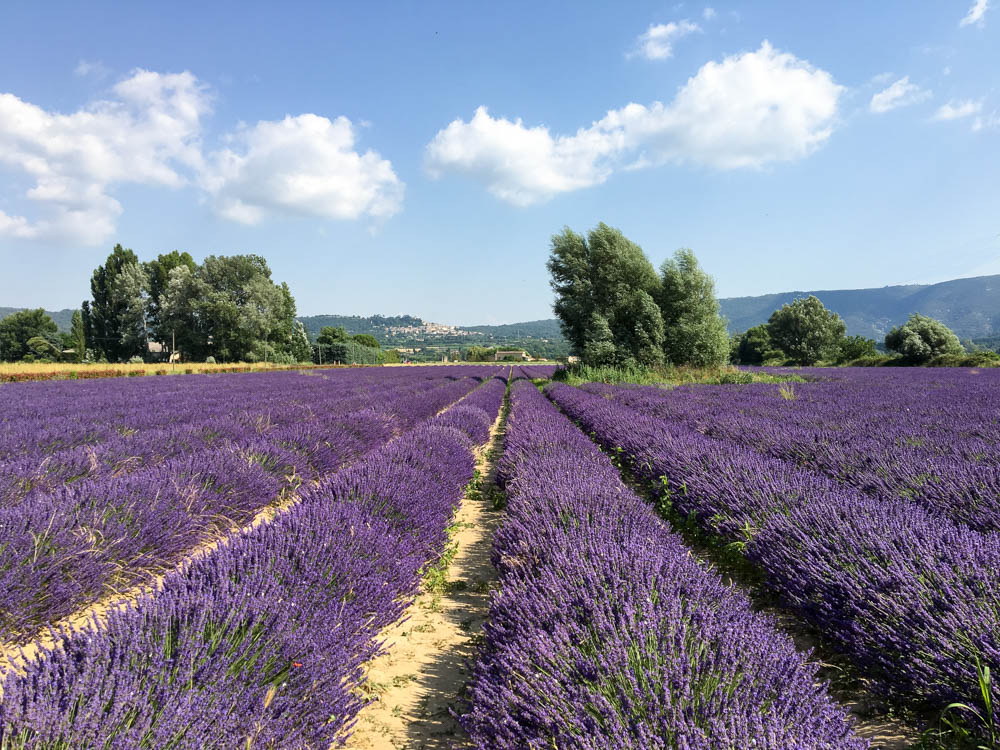 Best of Paris
(5 Days)
Discover Normandy
(6 Days)
D-Day Beaches, Mont Saint-Michel, Pays d'Auge, Honfleur & Deauville, Giverny
Luxuries of France
(11 Days)
Paris, Provence, Cote d'Azur
Best of Normandy & Paris
(9 Days)
D-Day Beaches, Mont Saint-Michel, Honfleur & Deauville, Giverny, Paris & Versailles
Highlights of Provence
(7 Days)
Avignon & Arles, Luberon Valley, Aix-en-Provence
Exclusive Paris & Versailles
(6 Days)
Versailles, Paris
Essence of France
(10 Days)
Loire Valley, Normandy & Mont Saint-Michel, Paris & Versailles
Family Tour of France
(12 Days)
Normandy, Paris & Versailles, Provence, Cote d'Azur
Provence & the French Riviera
(7 Days)
Luberon Valley & Avignon, Cote d'Azur
Paris, Chateaux & Wine
(9 Days)
Paris & Versailles, Loire Valley, Bordeaux with Saint-Emilion & Dordogne
France In Style
(13 Days)
Paris & Versailles or Giverny, Luberon Valley, Aix-en-Provence, Cote d'Azur
Romantic France
(11 Days)
Paris & Versailles, Provence, Cote d'Azur
Art Tour of France
(10 Days)
Paris & Versailles, Provence, Cote d'Azur
Biking Tour of France
(9 Days)
Paris & Versailles, Loire Valley, Bordeaux & Saint-Emilion
Journey Through France
(20 Days)
Paris, Normandy, Loire Valley, Bordeaux, Dordogne, Carcassonne, Provence, Cote d'Azur
Garden Tour of France
(8 Days)
Versailles, Loire Valley, Paris & Giverny
Culinary Tour of France
(8 Days)
Paris, Avignon, Aix-en-Provence
Paris, Burgundy & Champagne
(8 Days)
Paris, Dijon & Beaune, Reims & environs
France in Depth
(19 Days)
Normandy, Paris & Versailles, Champagne, Burgundy, Beaujolais, Provence, Cote d'Azur
Resorts of Southern France
(10 Days)
Provence, Cote d'Azur (Saint-Tropez & Saint-Jean-Cap-Ferrat)
Decorative Arts & Gardens Tour of Paris
(8 Days)
Paris & environs
Multi-country Tours
Family Tour of London, Paris & Rome
(10 Days)
London, Paris, Rome
Bordeaux to the Basque Country
(9 days)
Bordeaux, Biarritz, San Sebastian with Rioja & Bilbao
Paris & Morocco
(9 Days)
Paris, Atlas Mountains, Marrakesh
London & Paris
(9 Days)
London & environs, Paris & Versailles
Paris & Beirut
(8 Days )
Paris, Beirut, Byblos, Beiteddine Palace, Baalbek
Food & Wine Tour of France & Switzerland
(11 Days)
Paris, Reims & Champagne, Burgundy, Lausanne with Lavaux & Emmental
Amsterdam, Brussels & Paris
(10 Days)
Amsterdam with The Hague & Delft, Brussels with Ghent & Bruges, Paris & Versailles
France & Italy: Best of the Riviera
(7 Days)
Cote d'Azur, Portofino & Cinque Terre
London, Amsterdam & Paris
(12 days)
London & environs, Amsterdam & environs, Paris & Versailles
Our France tour was one of the best trips ever. Our guide and driver were superb. My Artisans of Leisure consultant is the queen of travel plans!
~ A.D., Hollis, NH
Wow! Artisans of Leisure has done it again! We experienced another sensational tour in France. Our accommodations were wonderful…I know it's not just our good luck that we got upgraded. We can't express our gratitude enough for the planning process, cooperation and the excellent implementation. We are huge fans!
~ M.G., Calgary, Canada
My clients' Artisans of Leisure France tour is the talk of the town! Everything was absolutely perfect…it was the trip of a lifetime. I cannot recommend ANY travel planners or executors of travel plans more highly than Artisans of Leisure. You have extensive knowledge AND know-how.
~C.R. (travel agent), Nantucket, MA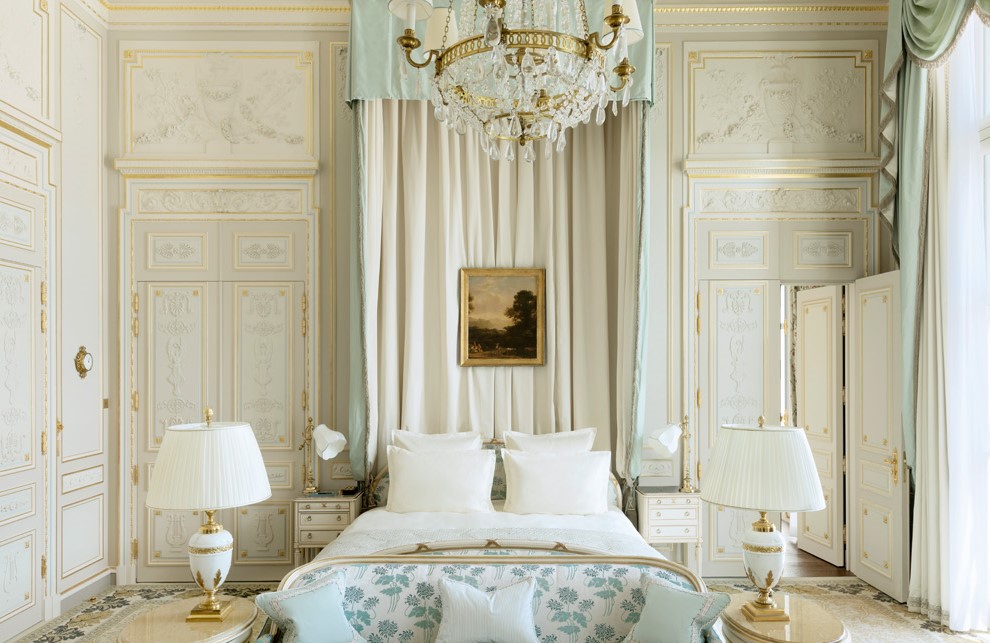 Recommended by:
Departures
Conde Nast Traveler
The New York Times
Wall Street Journal
Travel + Leisure
Town & Country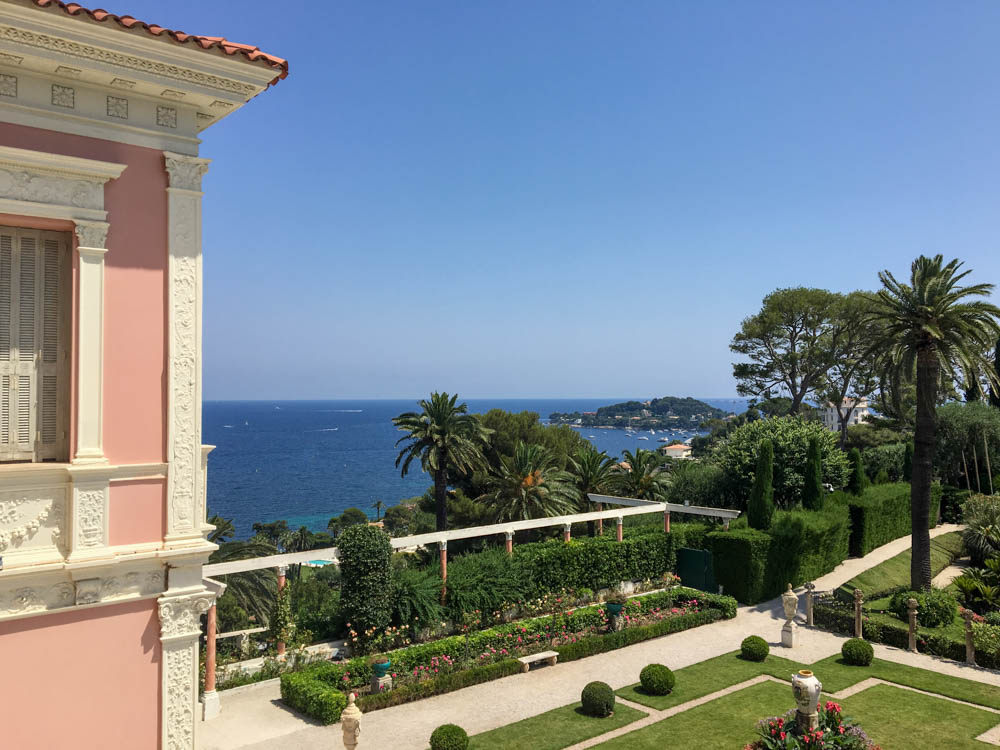 Just Back: French History, Art, Interiors and Fine Dining in Paris & Versailles
Touring the Palais Garnier Opera House in Paris
Iconic Image: Mont Saint-Michel in France
Private Perfume-Making Lessons in Grasse, France
Formula 1 Races in Monaco: VIP and Exclusive Access
A Private Tour of Veuve Clicquot in Champagne
Chateau Villandry in the Loire Valley, France
Must Visit: La Colombe d'Or in Saint-Paul de Vence, France
Just Back: An Incredible Tour of France, Spain & Portugal
The Hospices de Beaune in Burgundy, France
Just Back: The Best of Paris, Provence & the Cote d'Azur
Exclusive Access to Chateau de Vaux-le-Vicomte in France
Just Back: Austria, Germany, France & Switzerland
Carcassonne: An Ideal Stop Between Barcelona & the South of France
A Family Tour of Paris, Versailles & the Loire Valley in France
Must Stay: Chateau la Cheneviere in Normandy
Must Stay: La Bastide de Gordes in Provence
Versailles Beyond the Palace: Markets, Gardens, Antiques, Nature, Luxury & More