April 16, 2023
Villa Ephrussi de Rothschild on the Cote d'Azur in France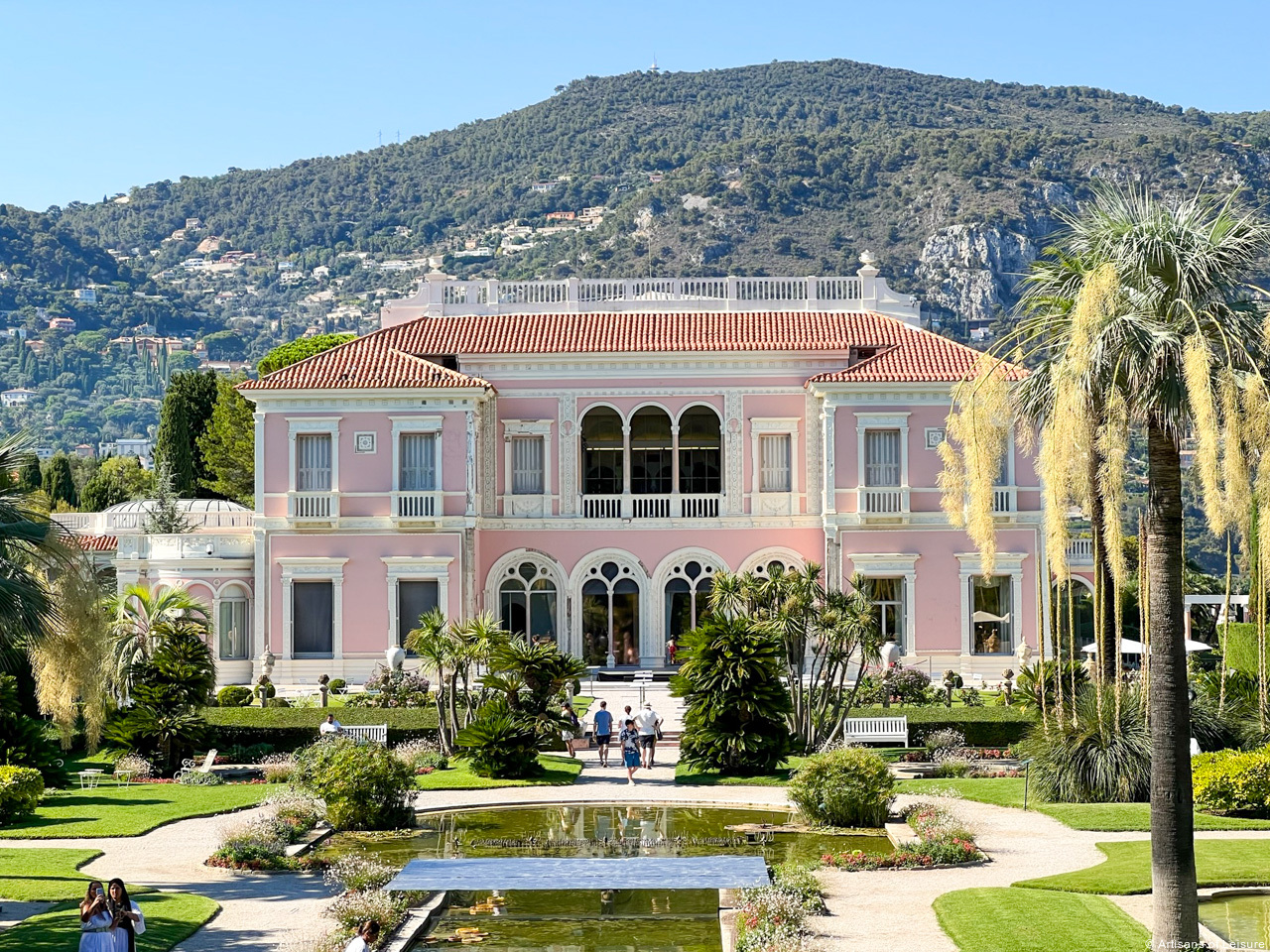 One of our favorite places on the Cote d'Azur in France is Villa Ephrussi de Rothschild, a magnificent rose-colored palace overlooking the Mediterranean Sea. Built in the early 1900s for art collector Beatrice Ephrussi de Rothschild, the villa is renowned for its beautiful gardens, architecture and interiors.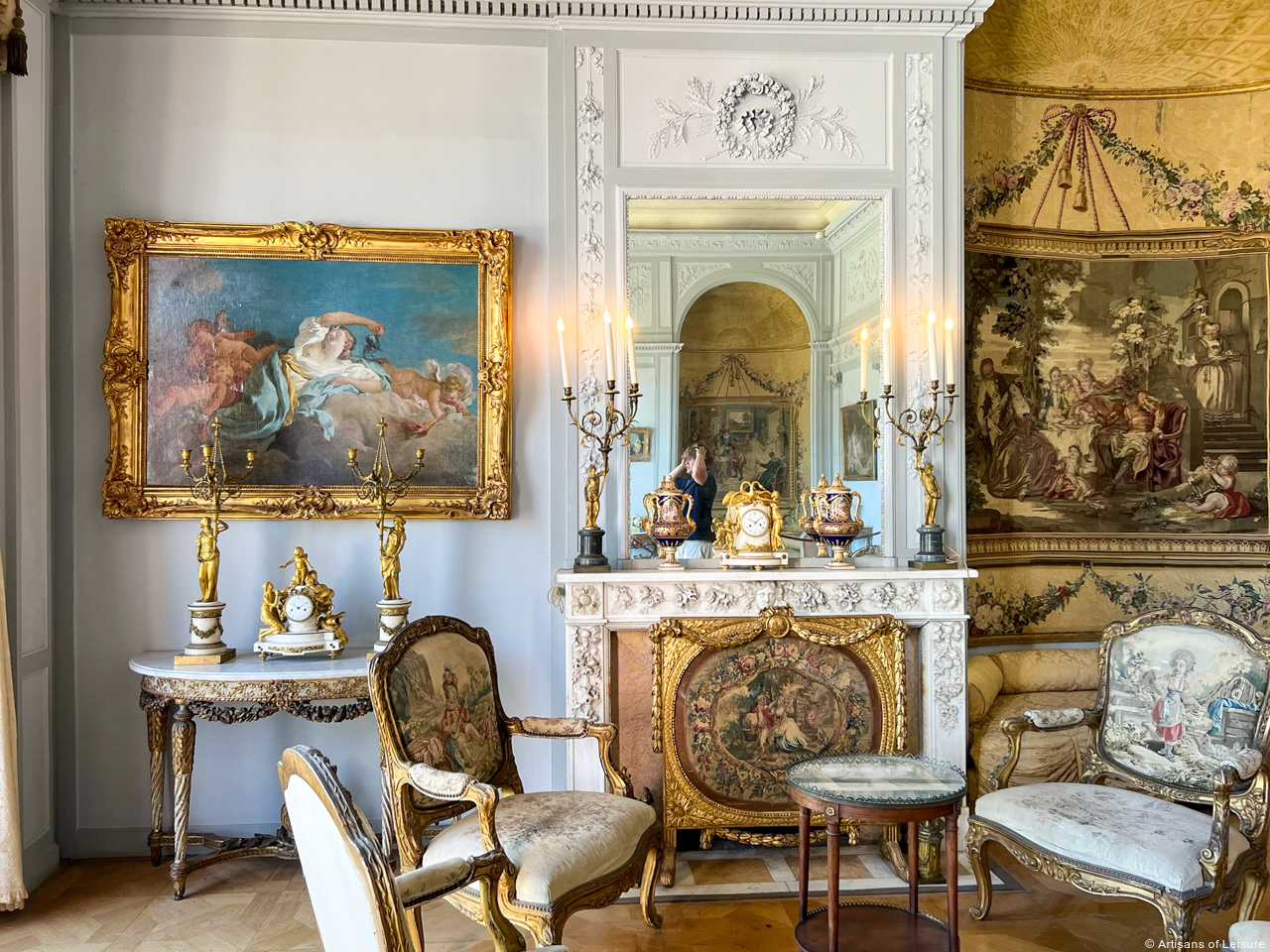 Our private France tours that visit the Cote d'Azur include a stop at Villa Ephrussi to tour the remarkable interiors. Highlights include the Italian Renaissance-inspired patio where Rothschild welcomed guests and the refined apartments where she did much of her entertaining.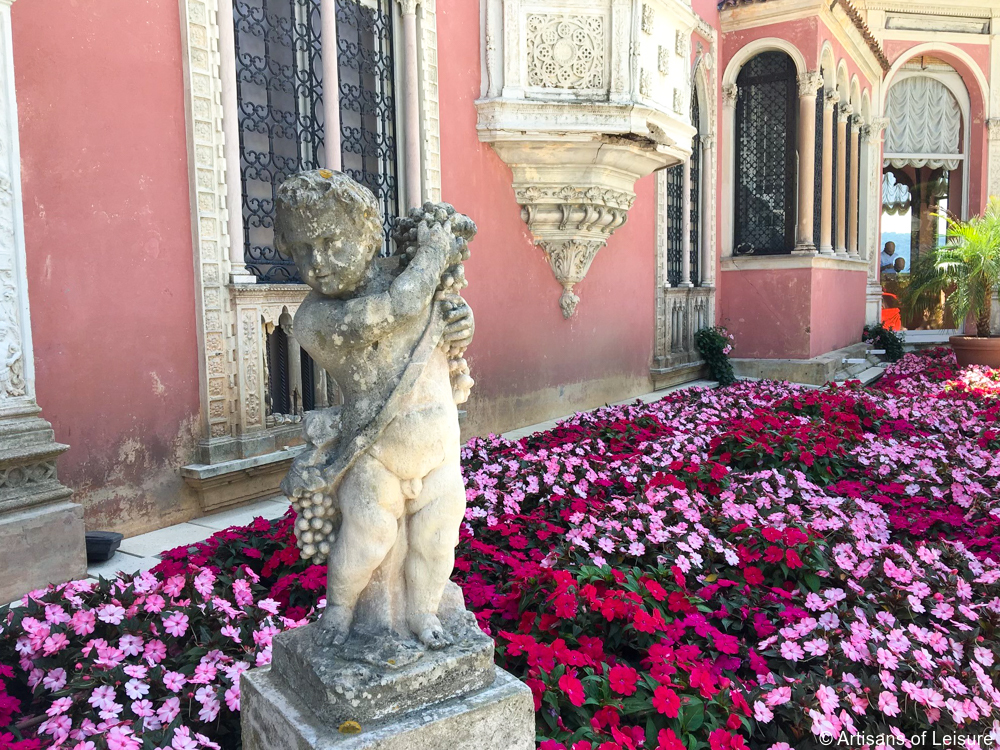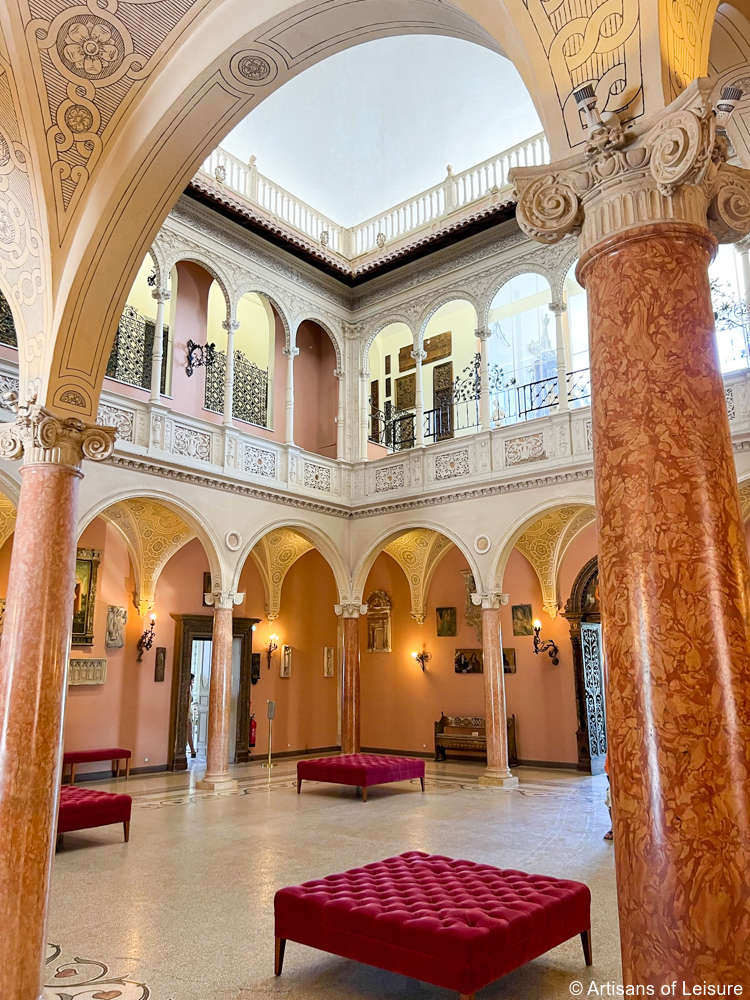 The public salons and private apartments are decorated with Sevres porcelain, Fragonard paintings, chinoiserie silk wall coverings and tapestries from the Gobelins Factory, reflecting Rothschild's passion for 18th-century decorative arts.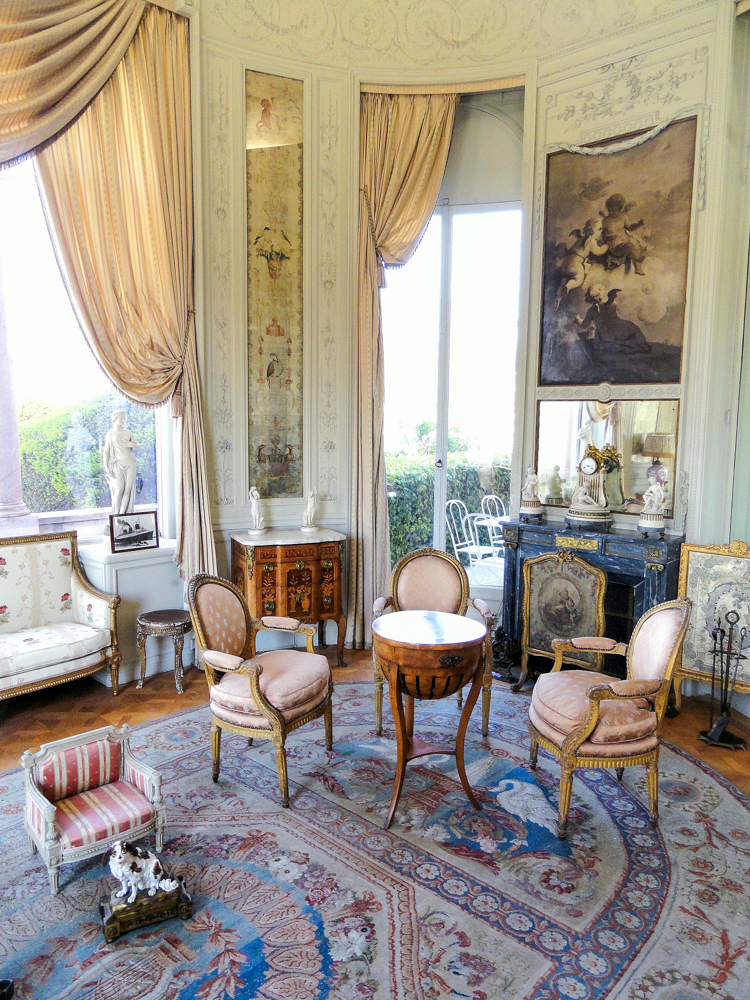 Many works in Villa Ephrussi were originally created for the Palace of Versailles and notable palaces in Paris, such as the Hotel de Crillon and the Palais du Louvre (before it became a museum).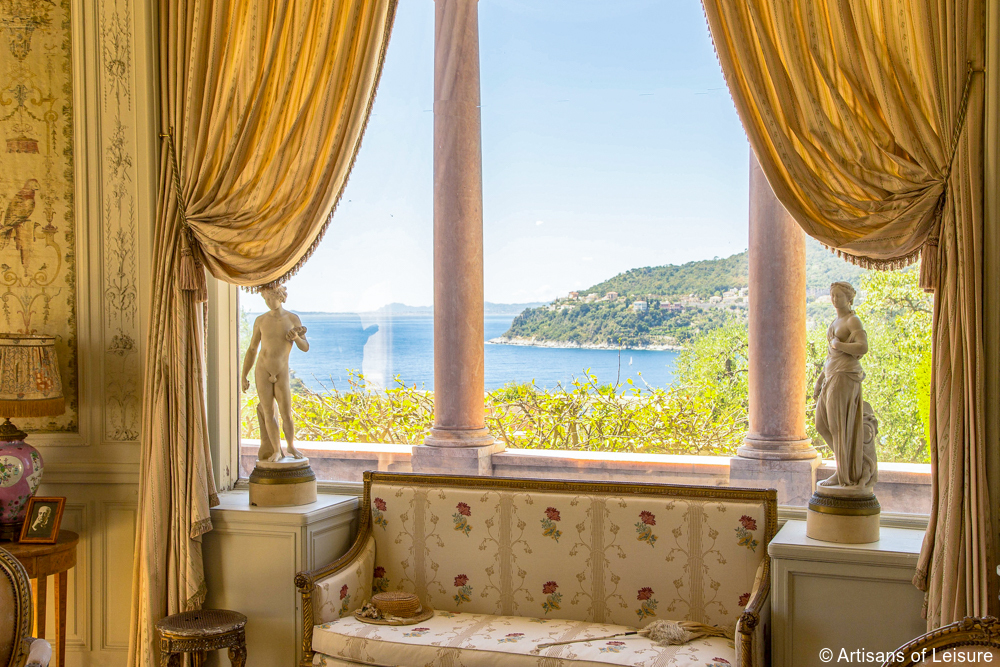 Notable examples in the collection include a carpet originally made for the chapel of Versailles and pieces of furniture that belonged to Marie-Antoinette, such as the writing desk in Rothschild's private boudoir.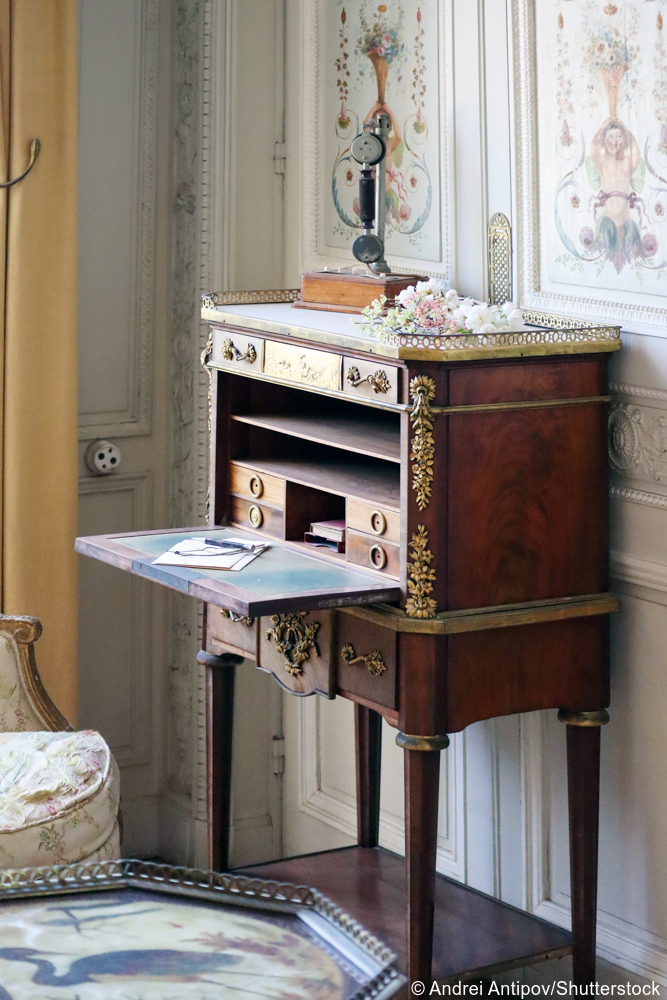 The rooms have wonderful views of the Mediterranean.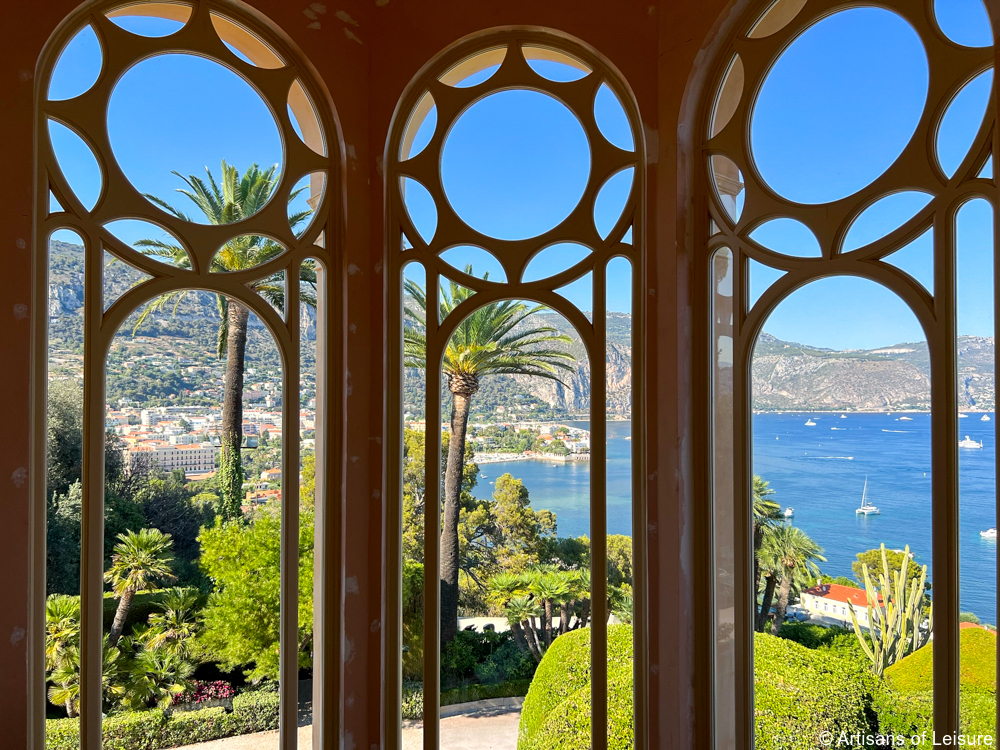 Nine different themed gardens surround the palace, creating an enchanting mix of colors and scents. Our travelers can stroll through the French garden, which is designed to look like a ship…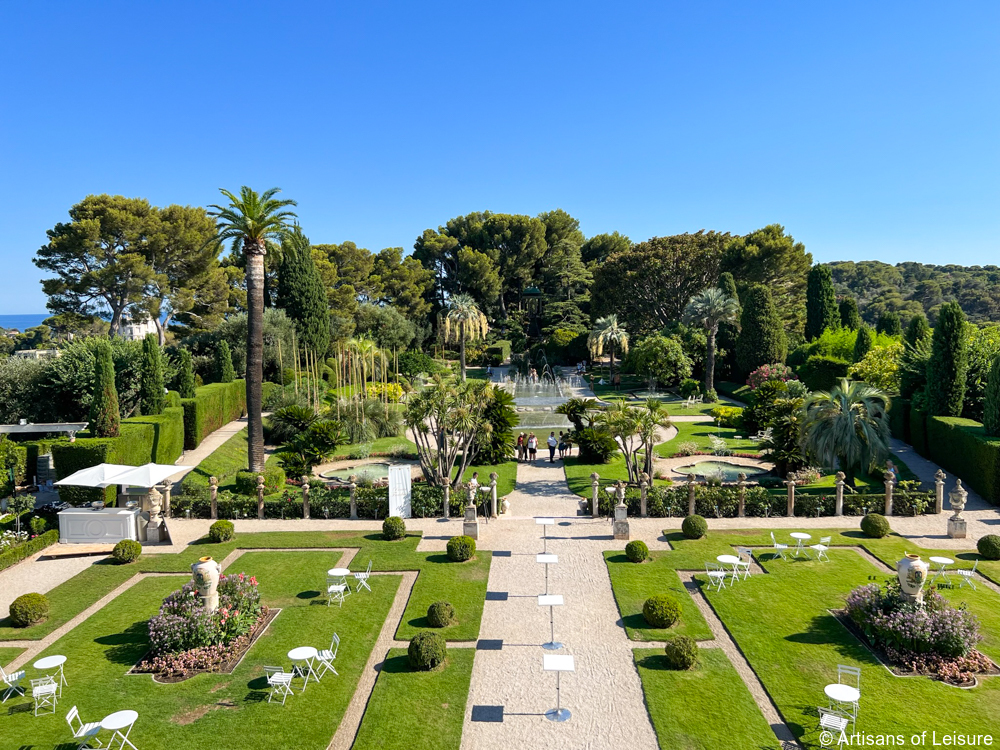 …as well as a Spanish garden, a Florentine garden…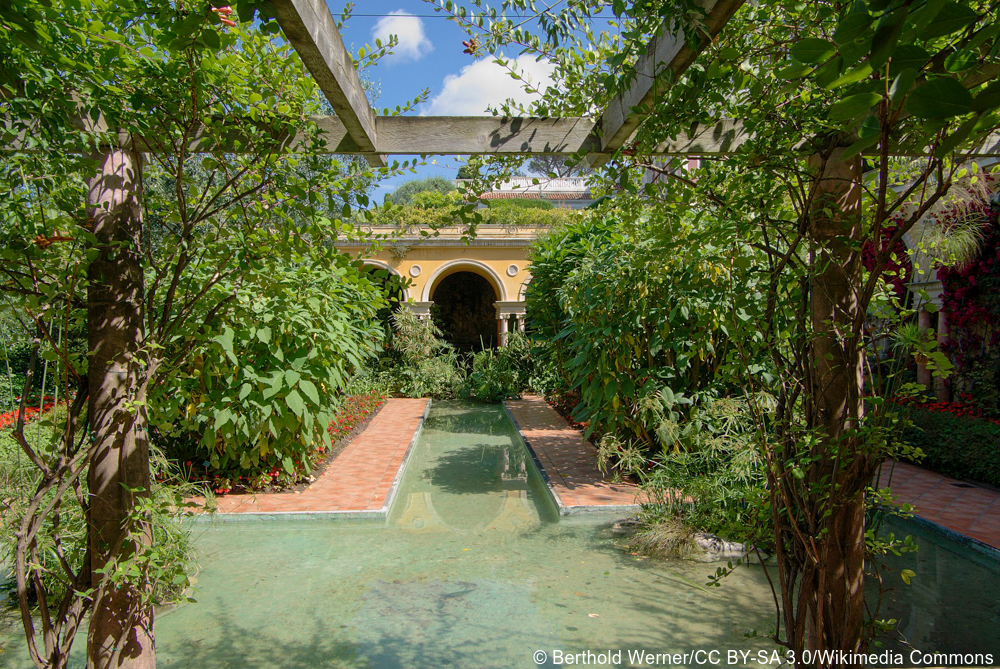 …and Japanese, Provencal, rose, stone and cactus gardens.
For a special summer experience, we can arrange a visit in the evening, when hundreds of candles and illuminated fountains in the gardens evoke Rothschild's soirees in the early 20th century.
Villa Ephrussi is located near Nice, Monaco, Saint-Jean-Cap-Ferrat and other favorite destinations along the Cote d'Azur. Contact Artisans of Leisure to begin planning a private France tour featuring our favorite palaces, gardens and interiors throughout the country.