April 23, 2023
Top 10 Favorite Travel Experiences in Israel
Israel is a fascinating destination for travelers wanting to experience ancient history, important religious sites, beautiful landscapes, and fantastic food and wine. Some of our favorite experiences in Israel include:
1. Food & Wine Touring
Chef-led tours of shuks (markets), including the famous Machane Yehuda Market in Jerusalem and Carmel Market in Tel Aviv, are among the favorite culinary experiences we arrange for our travelers.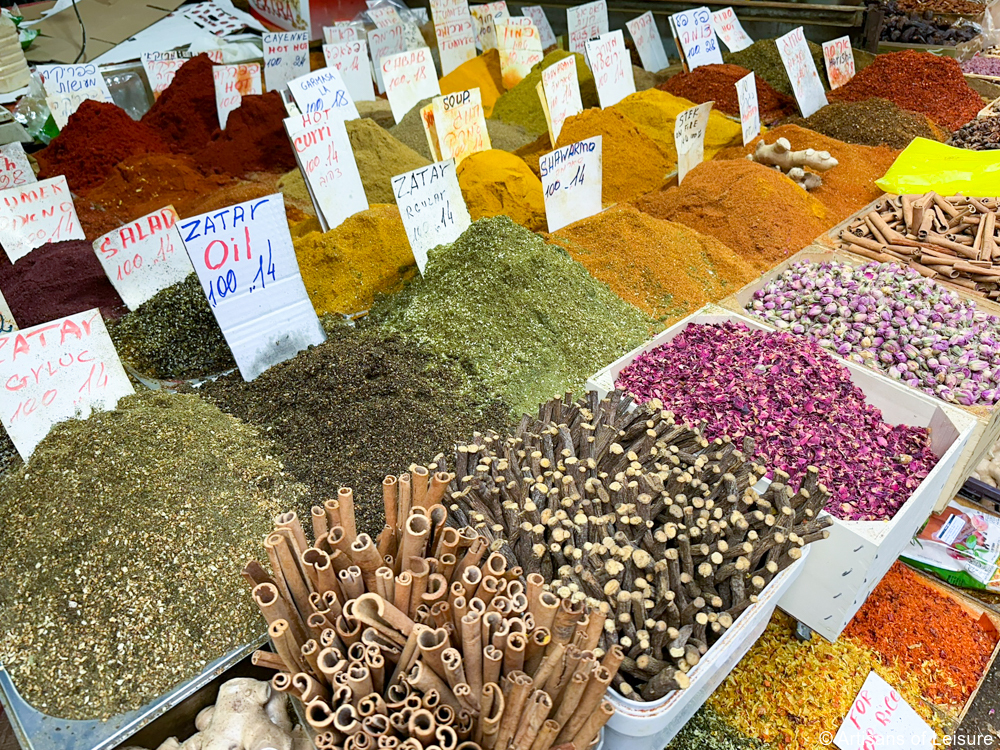 Sampling freshly baked challah and Jerusalem bagels and trying sweets like halva (sweetened sesame paste) and chocolate rugelach are highlights.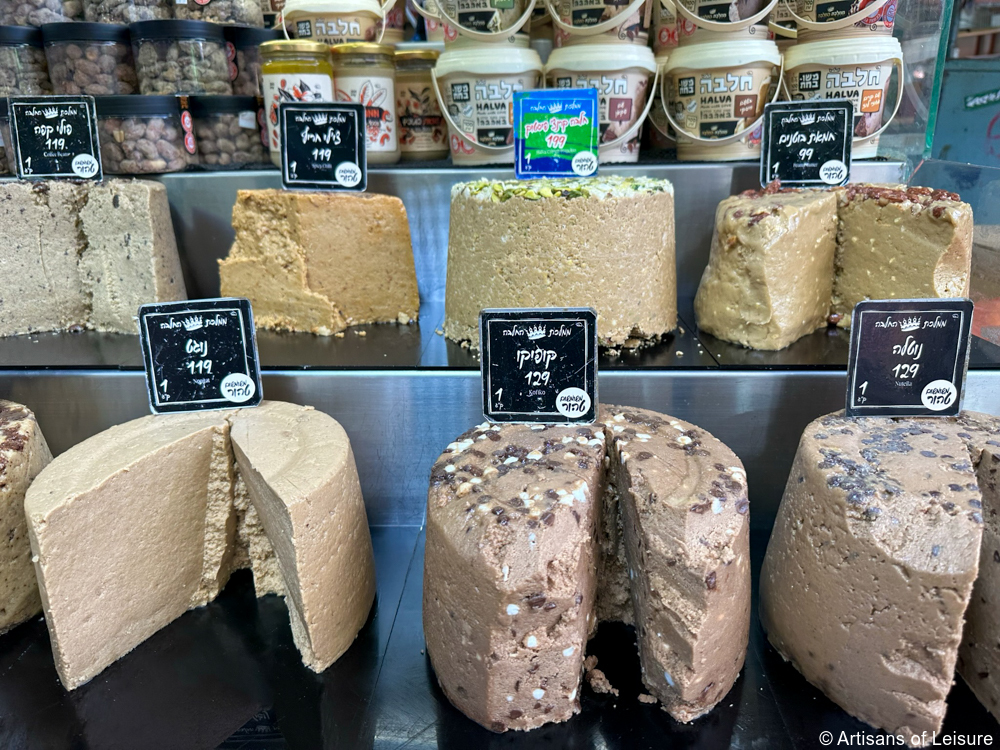 Other features of culinary touring we arrange include private cooking lessons with local chefs to learn to prepare favorite Israeli dishes…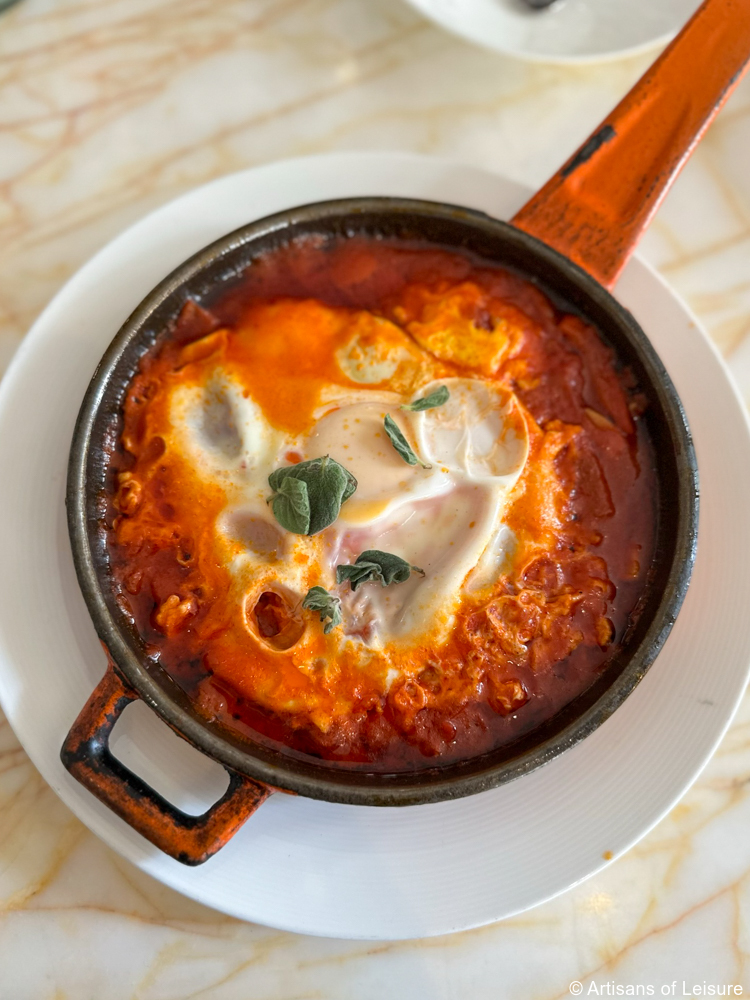 …lunch at a kibbutz or local home, and visits to cheese farms or a tahini factory.
Wine is a burgeoning industry in Israel, where the Mediterranean climate and poor soil provide ideal conditions for growing wine grapes. We arrange wine tours and tastings at boutique wineries in leading wine regions such as the Galilee, the Judean Hills and the Negev Desert.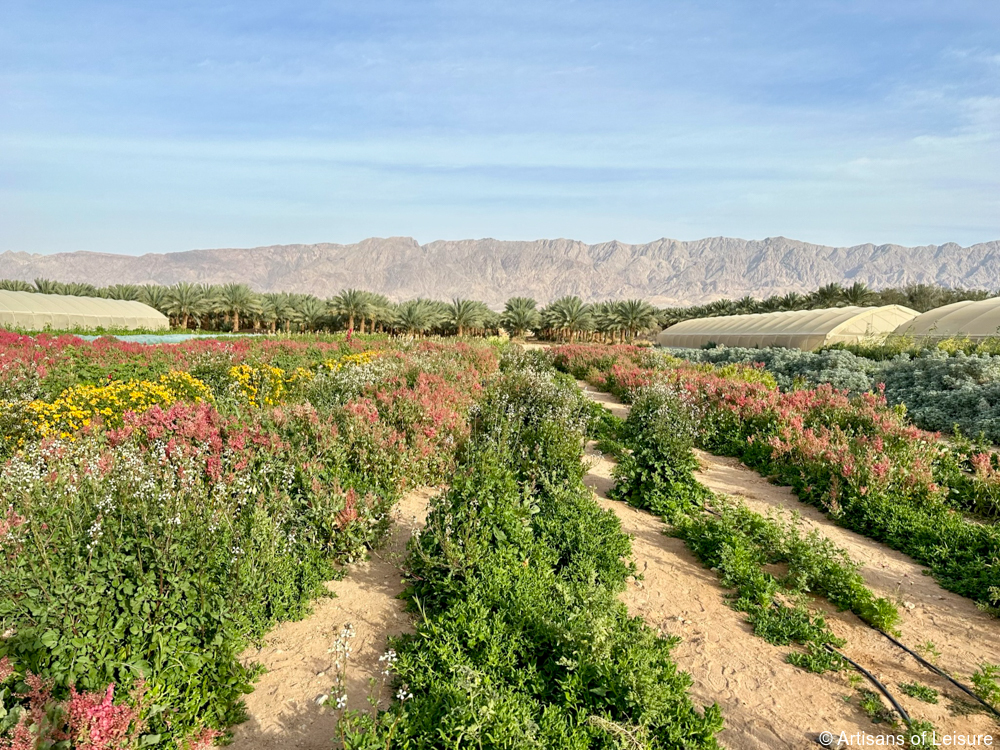 We also arrange bookings at the best restaurants throughout Israel, including fine dining establishments and off-the-beaten path favorites.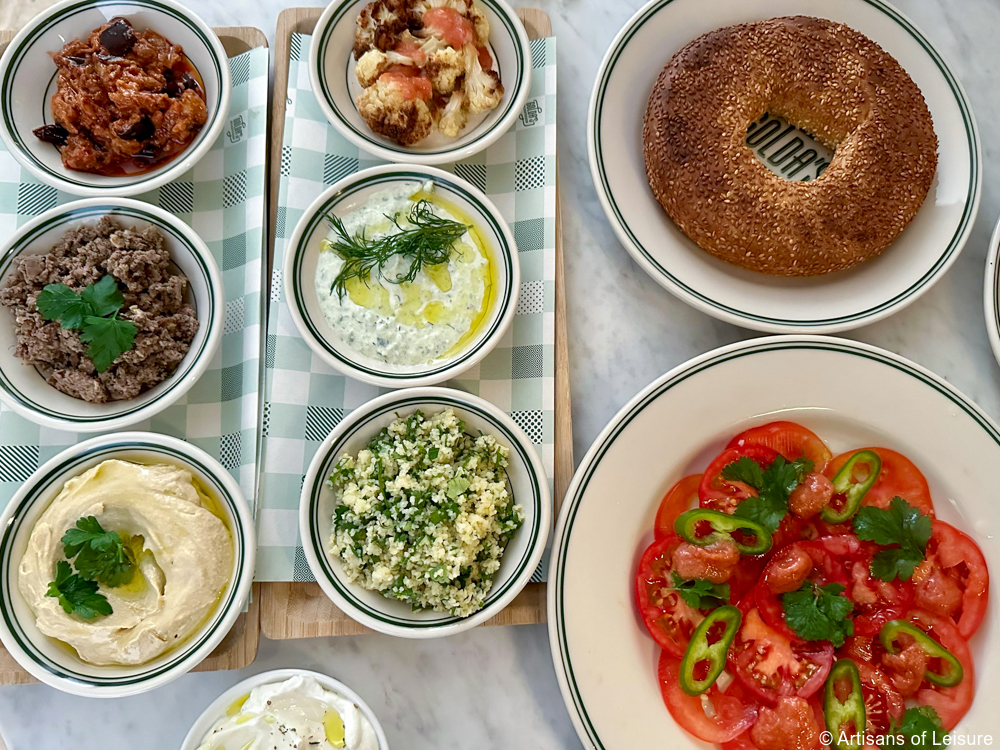 2. Visiting Masada
A favorite private excursion from Jerusalem is Masada, the spectacular remains of a citadel built atop a high plateau by Herod the Great more than 2,000 years ago.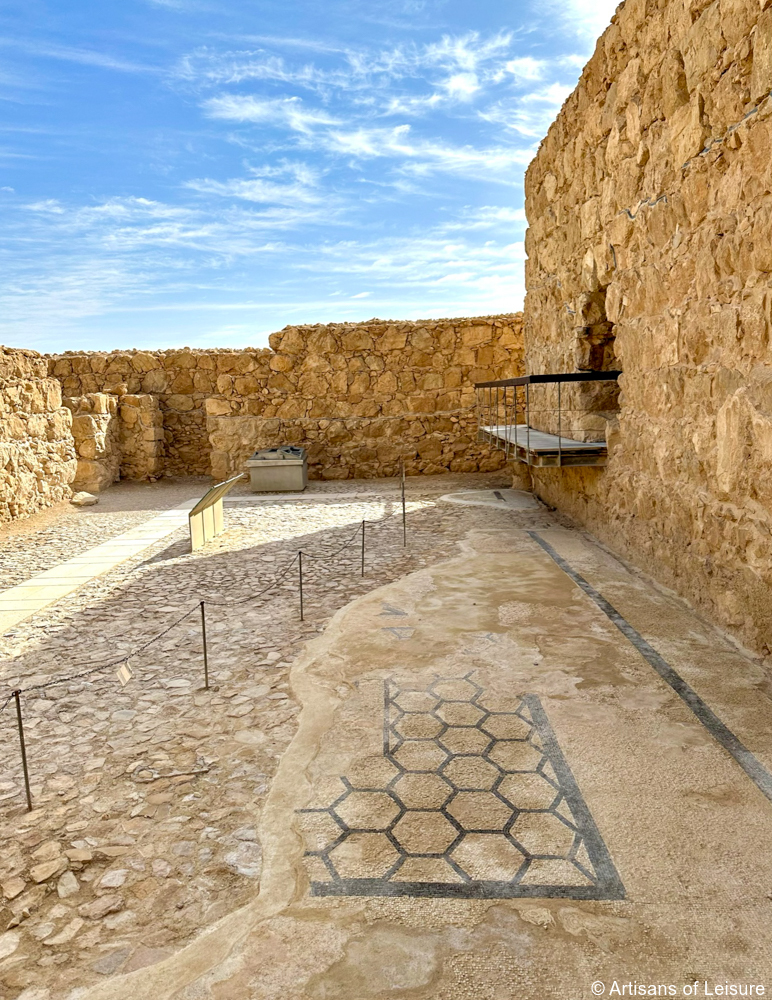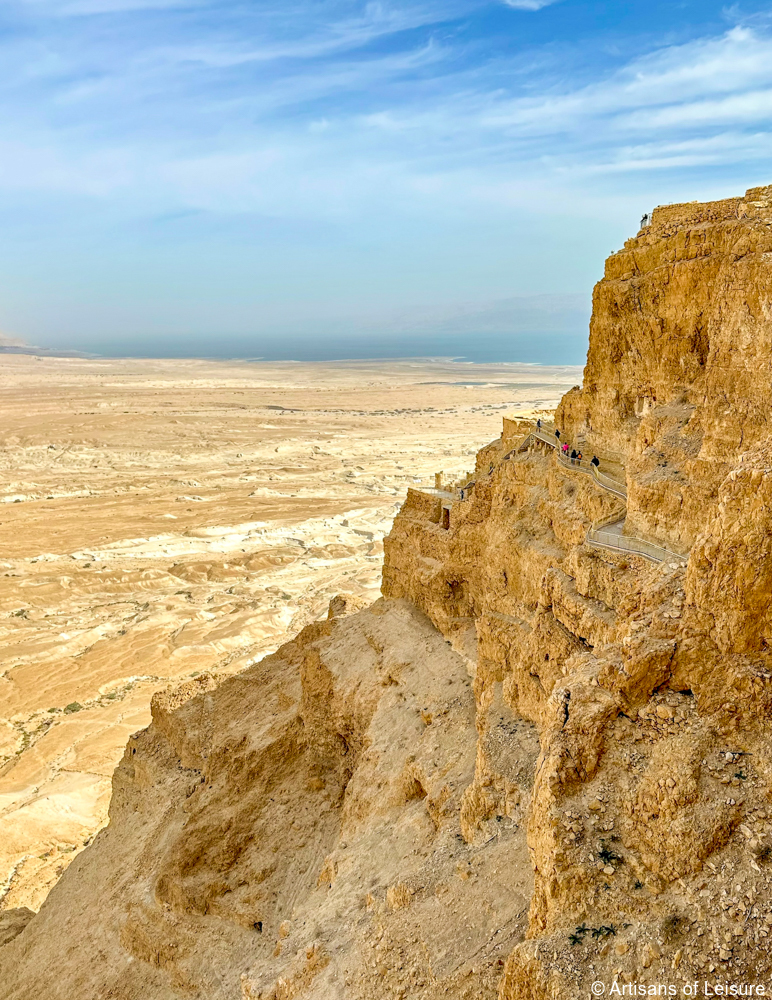 Overlooking the Judean Desert and the Dead Sea, Masada is an awe-inspiring UNESCO World Heritage Site with breathtaking views and fascinating ruins, including remnants of frescoes, mosaics, a Roman bathhouse, Herod's palace, a synagogue, watch towers and more. Our private guides bring to life Masada's history and importance to Jewish history.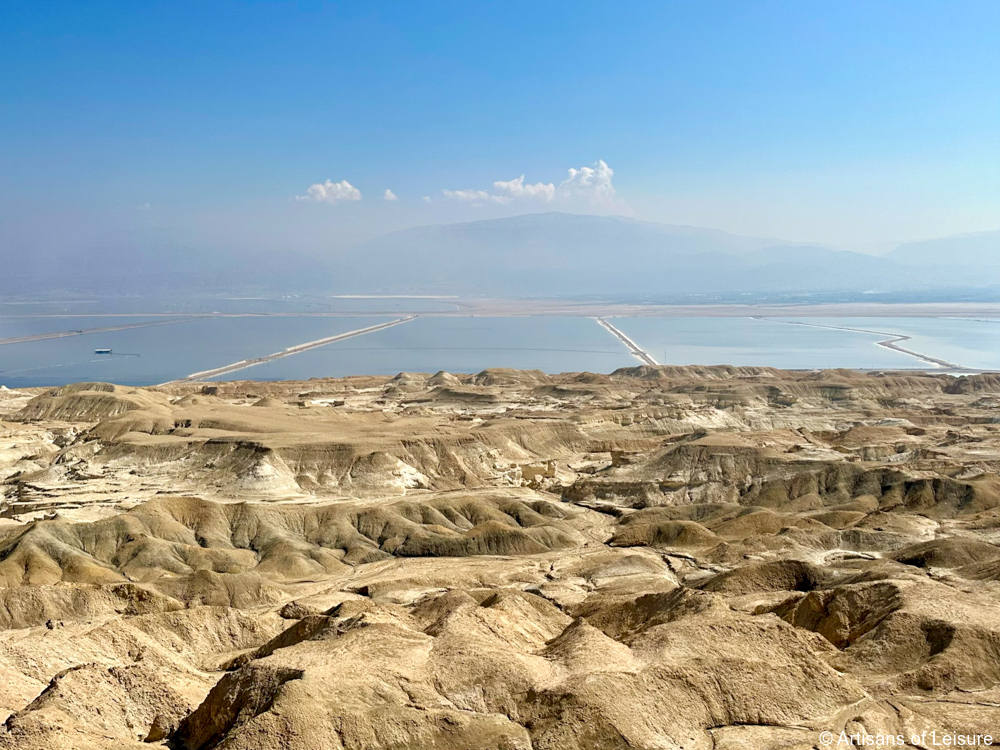 3. Floating in the Dead Sea
The Dead Sea—a landlocked lake with a salt concentration higher than seawater—has been celebrated for the therapeutic qualities of its mineral-laden waters for thousands of years. Due to its high salt concentration, the Dead Sea is extremely buoyant and a fun place to float.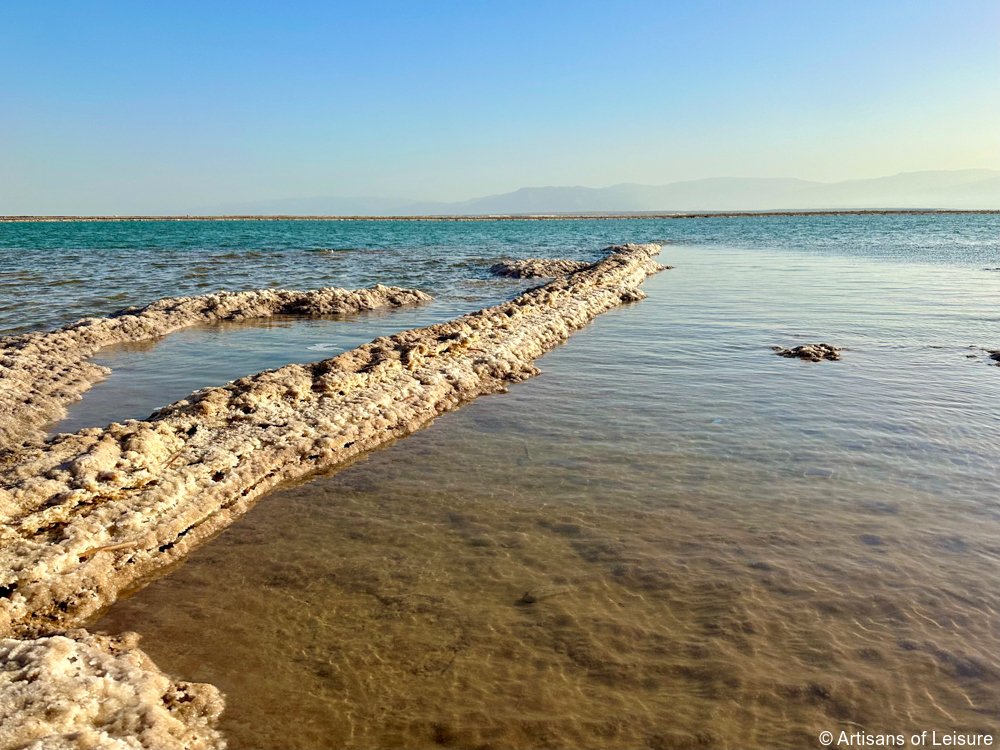 We take travelers to relax in the Dead Sea and enjoy the natural beauty of the turquoise water, glittering white salt formations and the golden hills in the distance.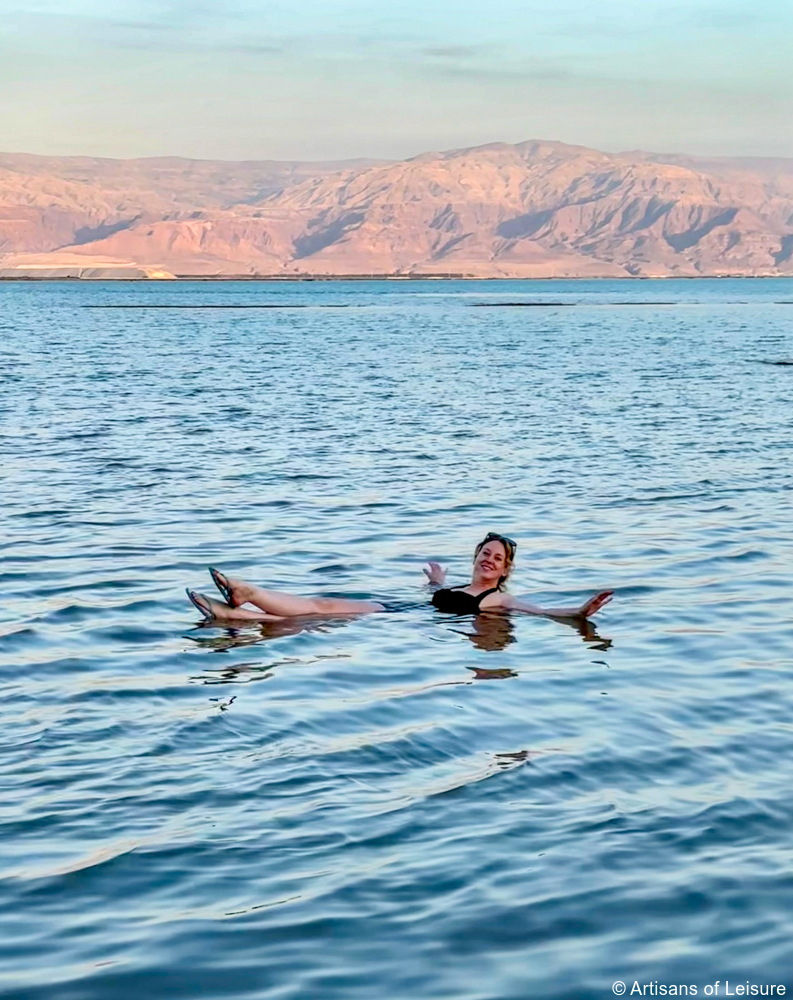 4. Touring in the Desert
The stark beauty of Israel's desert regions offers dramatic landscapes of rocky outcrops, deep canyons and dry riverbeds.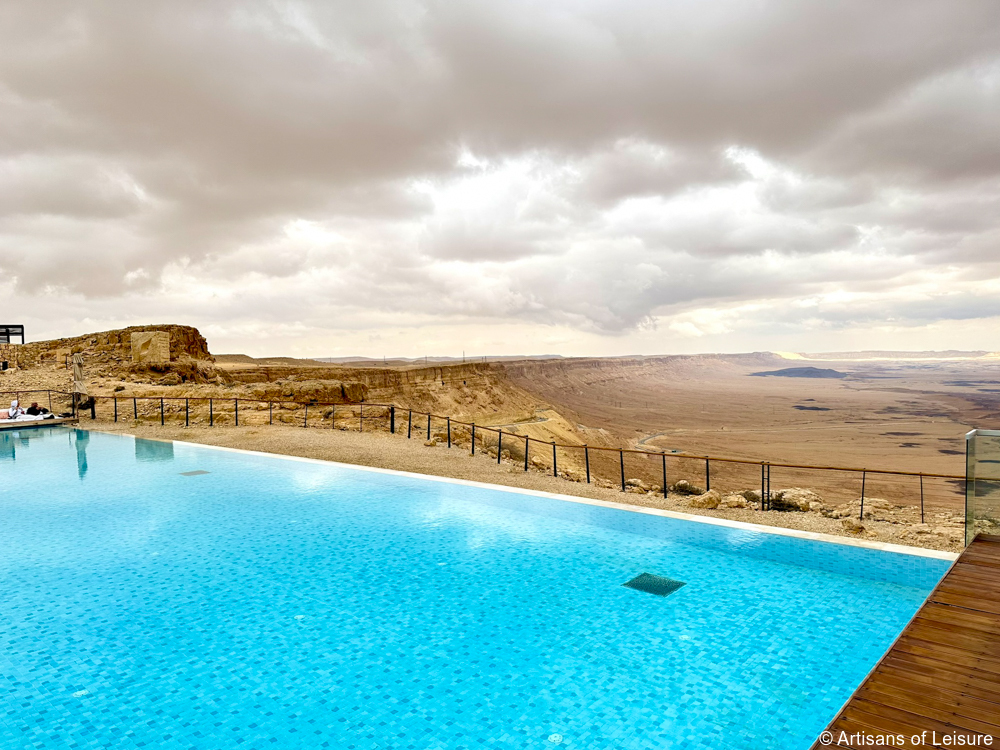 The Judean and Negev Deserts are excellent destinations for travelers interested in scenic, cultural and active touring. Desert experiences can be incorporated into any tour as a day excursion from Jerusalem or a multiday stay at a luxury desert resort.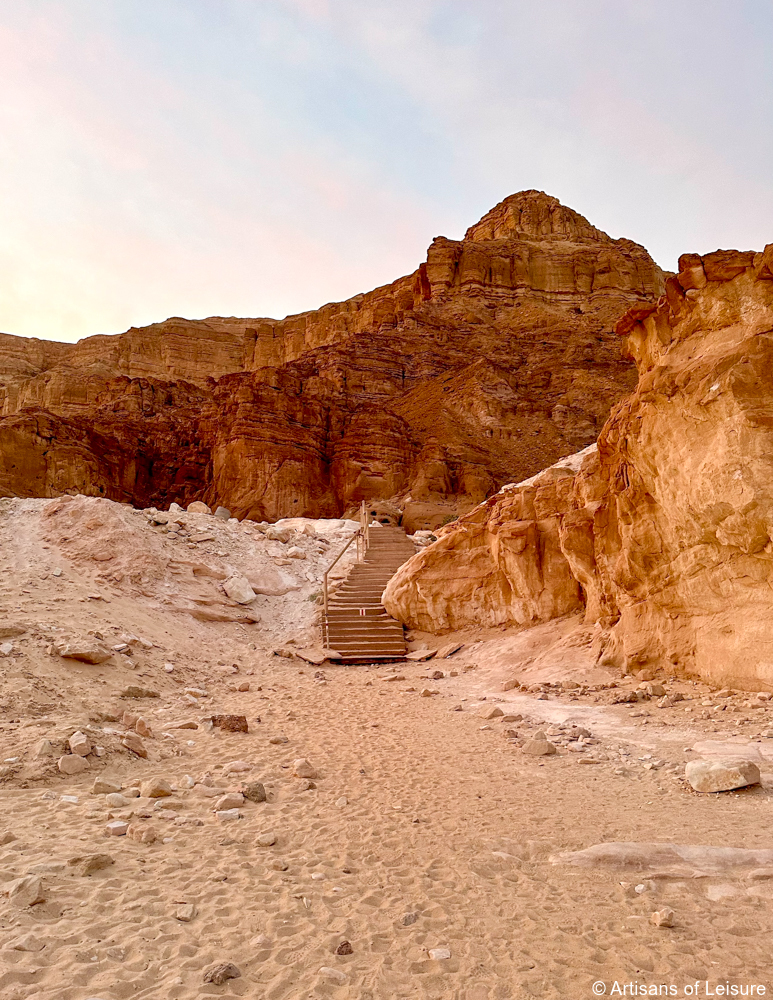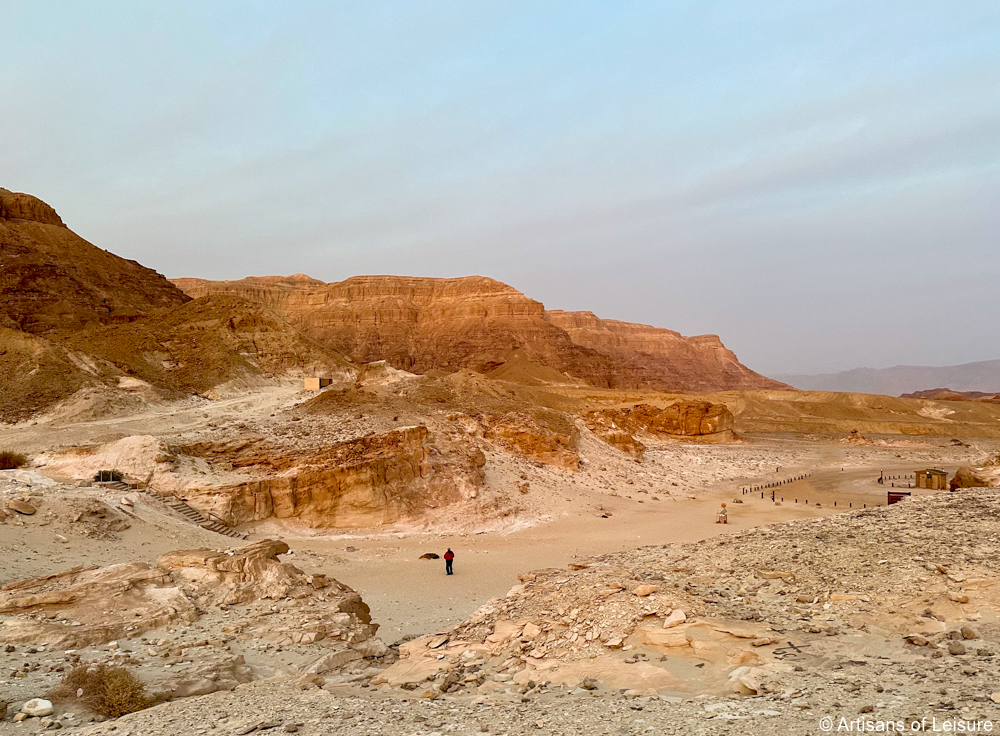 The Judean Desert is a great private day excursion from Jerusalem, and options for touring include floating in the Dead Sea and visiting sites such as the Qumran Caves where the Dead Sea Scrolls were found and the ancient citadel of Masada.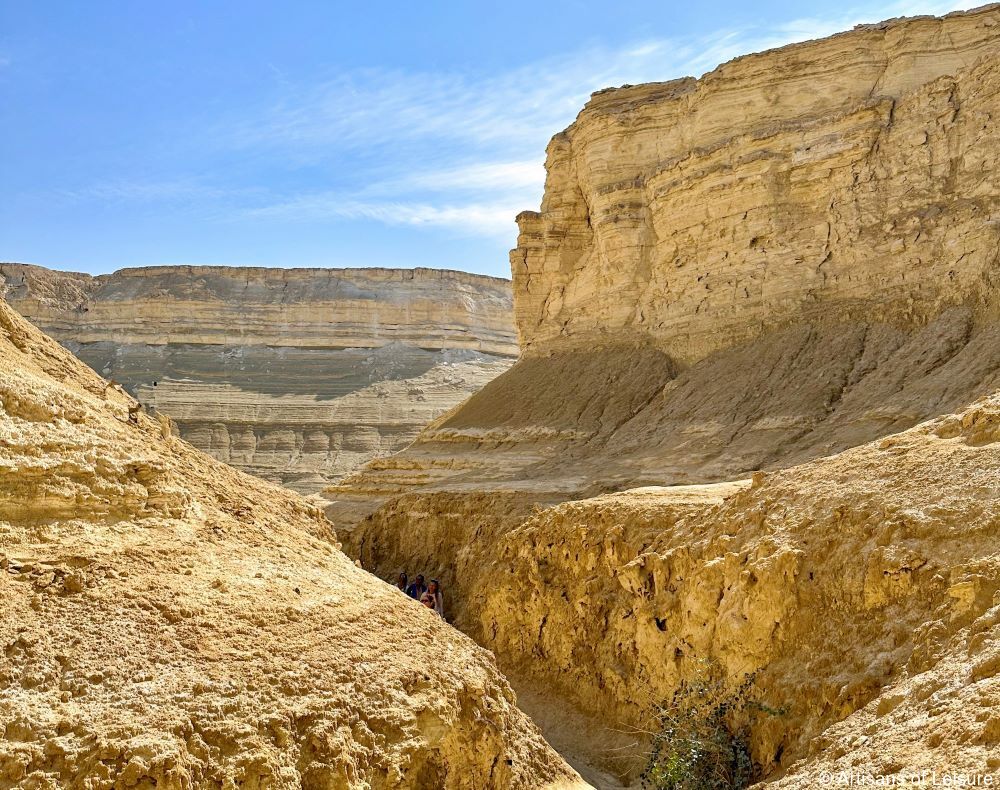 Other experiences in the Judean Desert include hiking in the wilderness or the Ein Gedi oasis, a nature reserve with tranquil waterfalls, wandering ibexes and views of the Dead Sea.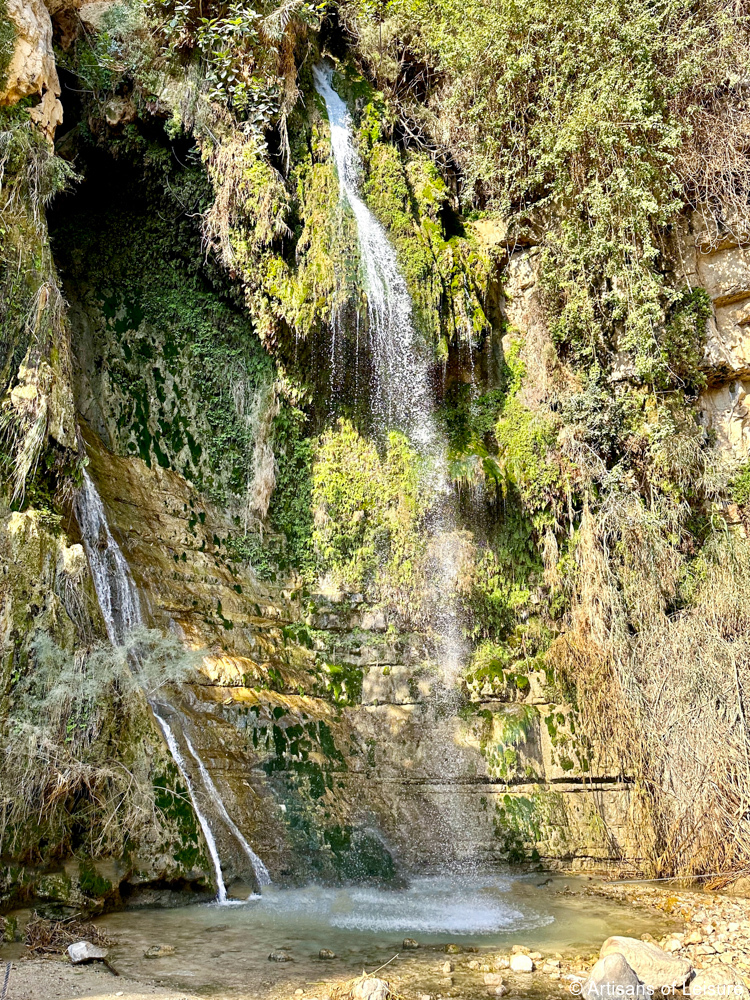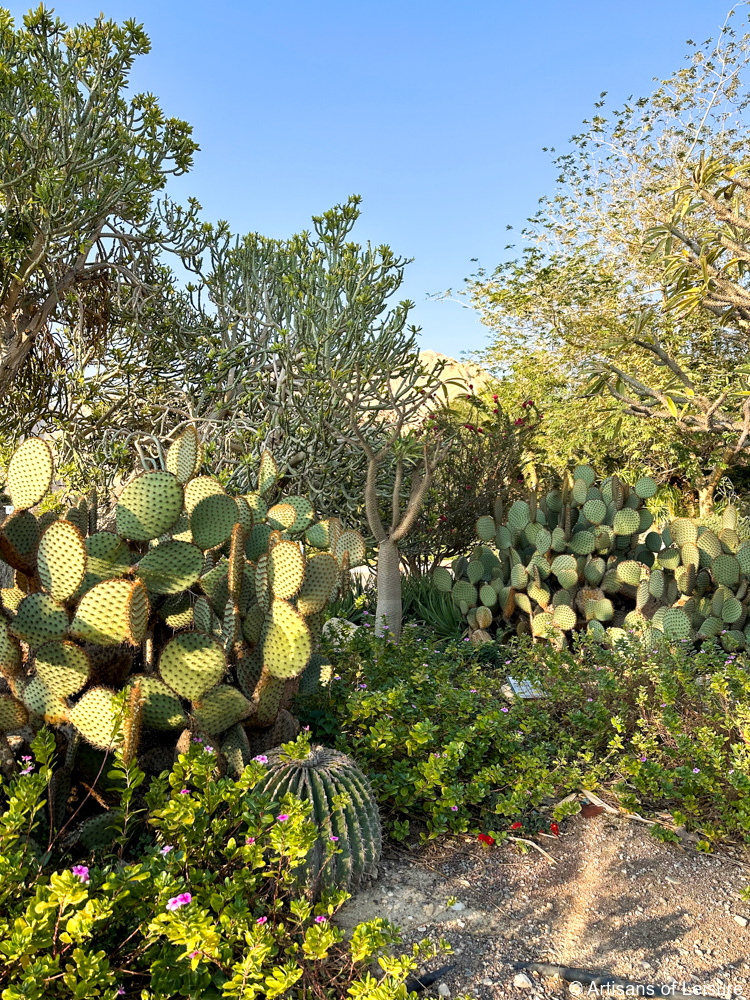 Farther south in the Negev Desert, we recommend having us arrange a stay at the Beresheet, a resort perched on the rim of the vast Makhtesh Ramon crater. It's an ideal base for hiking, rappelling, stargazing and desert picnics.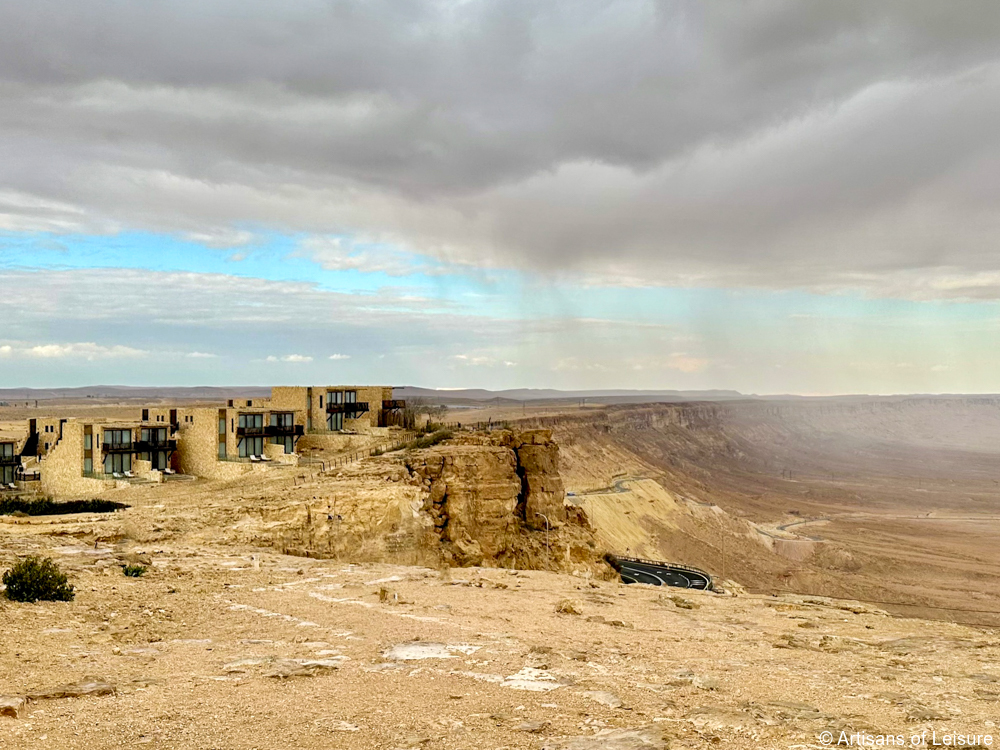 Other options for private touring in the Negev include seeing the ruins of ancient Nabatean cities (the ancient civilization responsible for building Petra in neighboring Jordan), birding, wildlife viewing, crafts workshops and visiting a kibbutz to learn about the communal lifestyle and desert agriculture.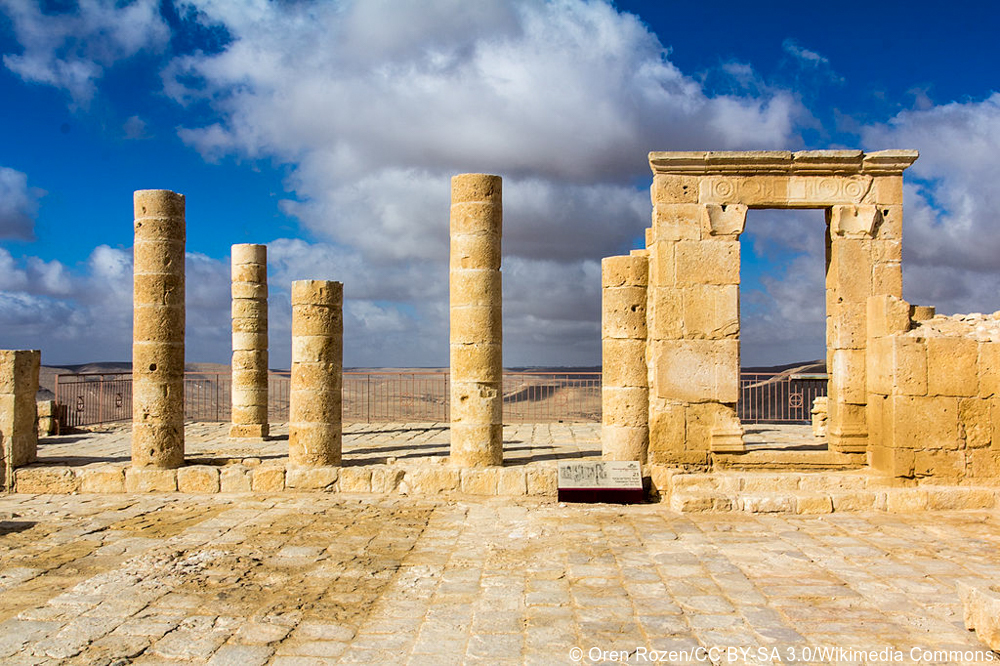 5. Visiting Historical & Geopolitical Sites in the Galilee
The Galilee region in northern Israel is known for its beautiful landscapes and important historical, religious and geopolitical sites.
The Sea of Galilee, Israel's largest freshwater lake (also known as Lake Tiberias and Lake Kinneret), is closely associated with the ministry of Jesus as described in the New Testament and has been a place of Christian pilgrimage for centuries.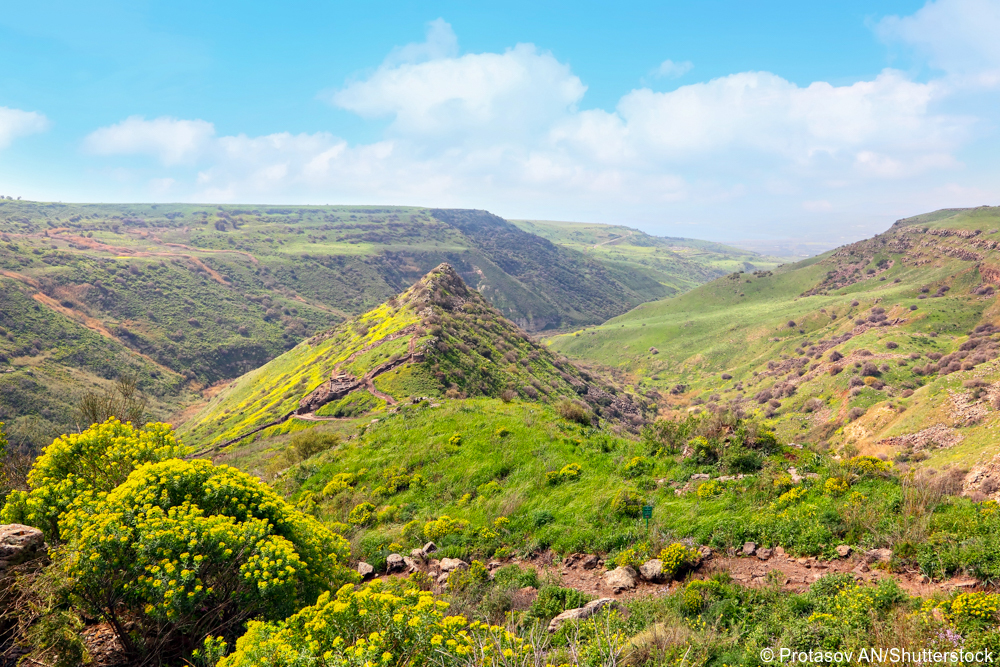 Significant Christian sites in the Galilee include Nazareth and the Basilica of the Annunciation, where, according to Christian tradition, the angel Gabriel announced the birth of Jesus to Mary; the traditional site along the Jordan River where John the Baptist baptized Jesus; and the Mount of Beatitudes and Church of the Multiplication of the Loaves and Fishes, believed to be where Jesus fed the 5,000.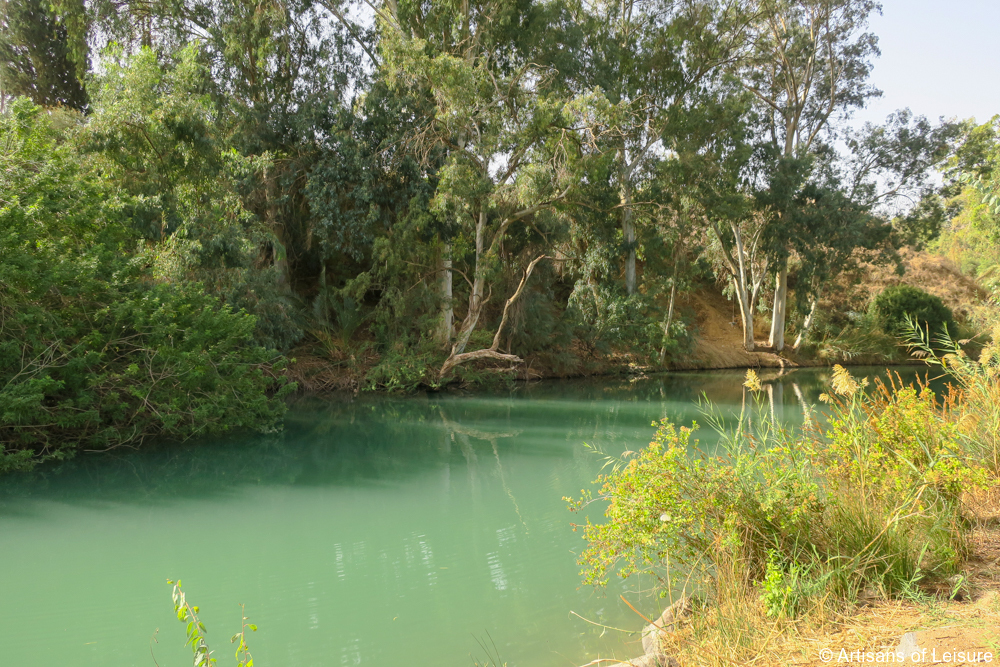 The Galilee also has notable ancient Roman ruins, Crusader-era fortresses and excellent wineries. We also take travelers to explore the historic hilltown of Safed (Tsfat). An important center of Kabbalah, many doors and widows in the Old City of Safed are painted a brilliant blue to ward off evil spirits.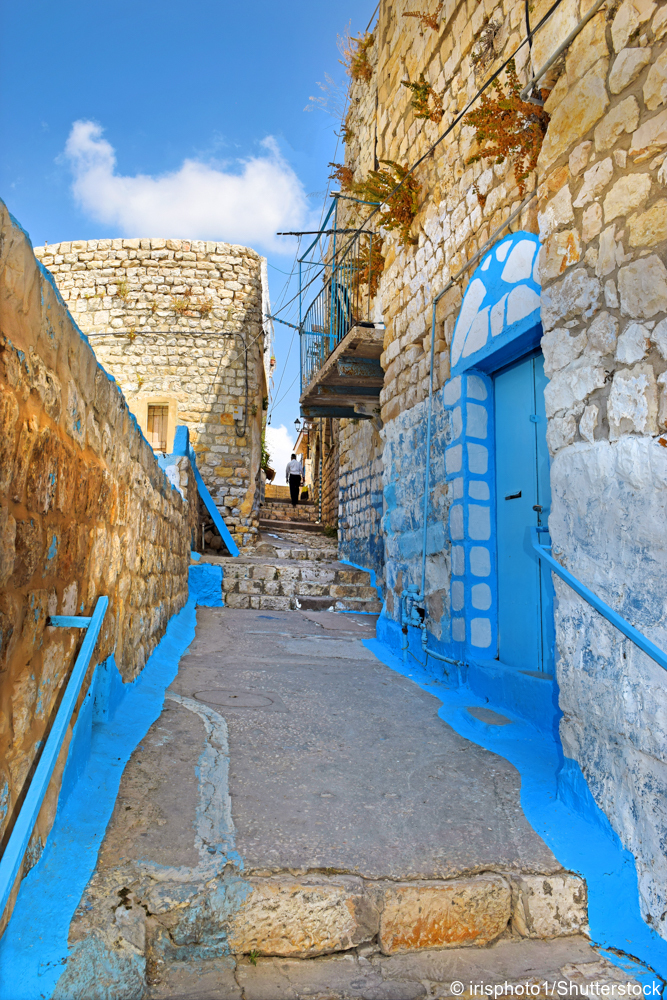 Safed is also known for its thriving arts scene with various art galleries and crafts workshops where visitors can watch glassblowers, ceramicists, painters, sculptors and silversmiths at work.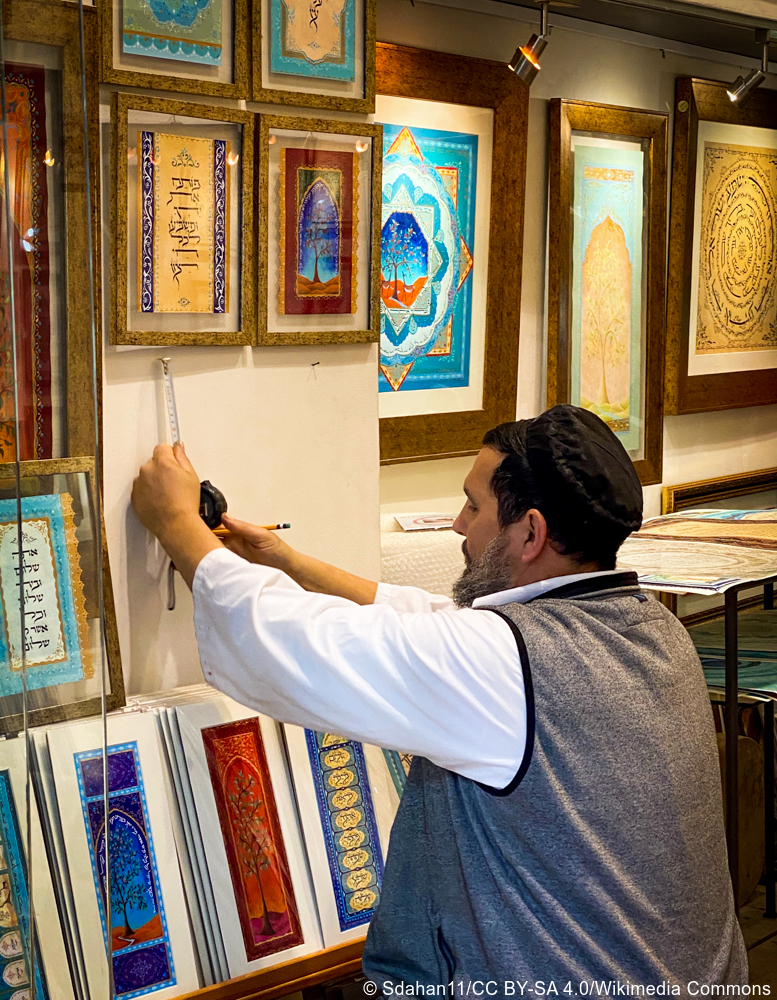 In the beautiful Golan Heights, we arrange guided hiking in nature reserves and visits to archaeological sites with an archaeological expert, including Zippori National Park, a Roman administrative capital of the Galilee in the first century that is  known for its well-preserved, detailed mosaics.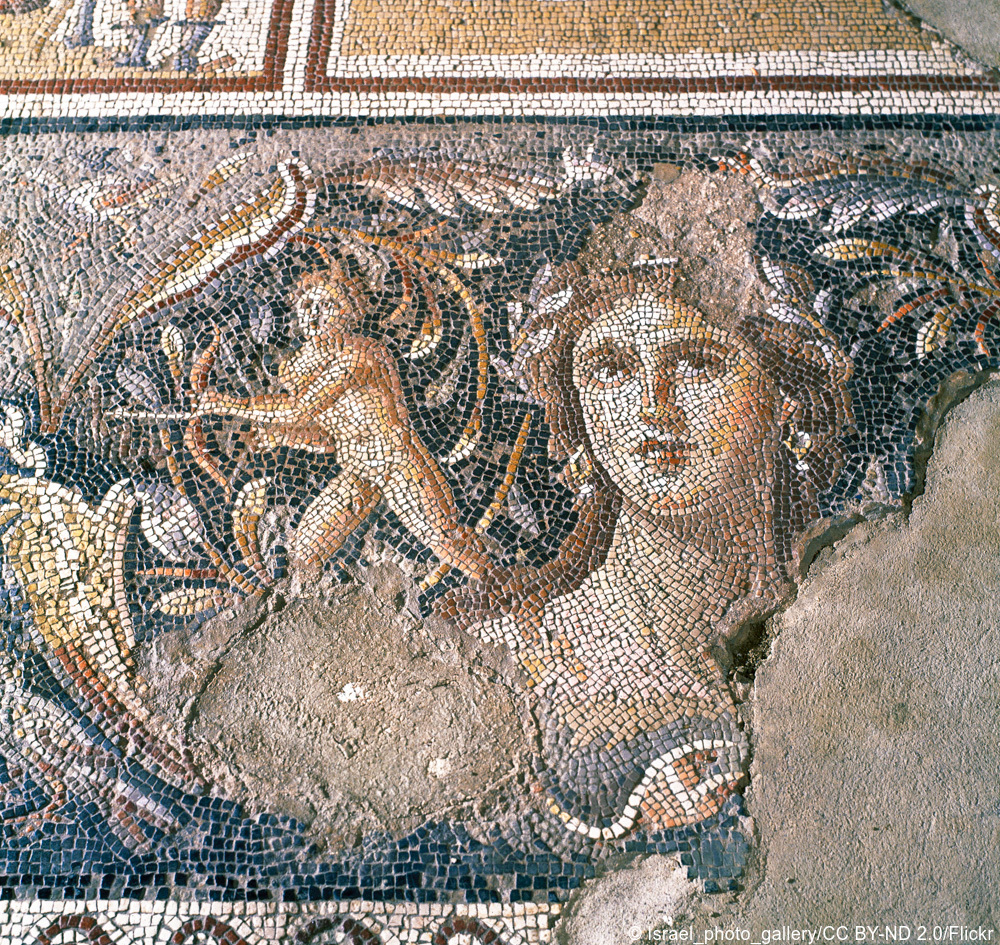 We also arrange private tours of an agricultural kibbutz and a four-wheel drive excursion to the demilitarized zone along the Syrian border. For a special insider experience, we can arrange a visit to a Druze home for lunch with a local family.
6. Insider Touring in Tel Aviv
Tel Aviv is a vibrant, modern city on the Mediterranean Sea with excellent restaurants and food halls, great shopping, and a lively art and design scene.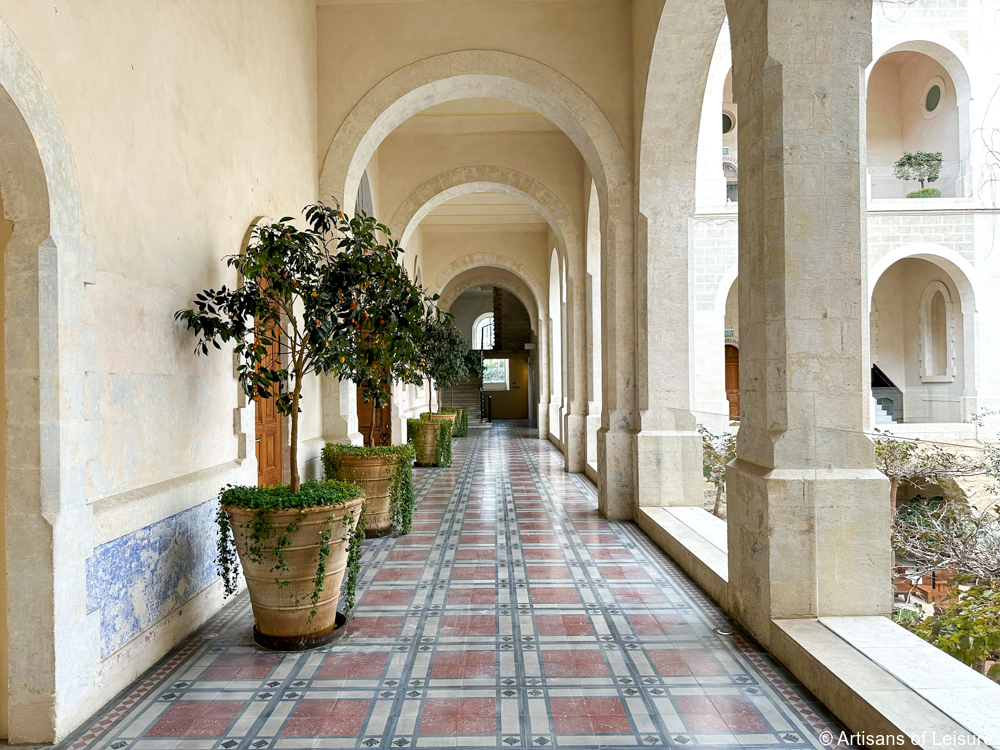 We take our travelers to explore our favorite neighborhoods of the city, including the bustling seafront promenade, the ancient port of Jaffa…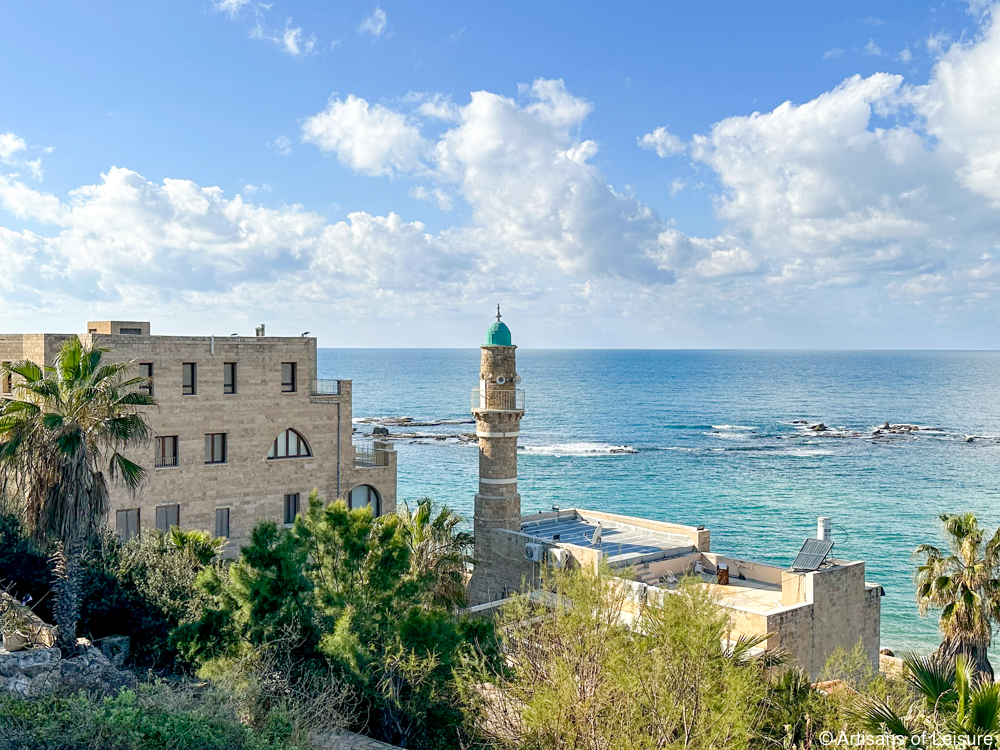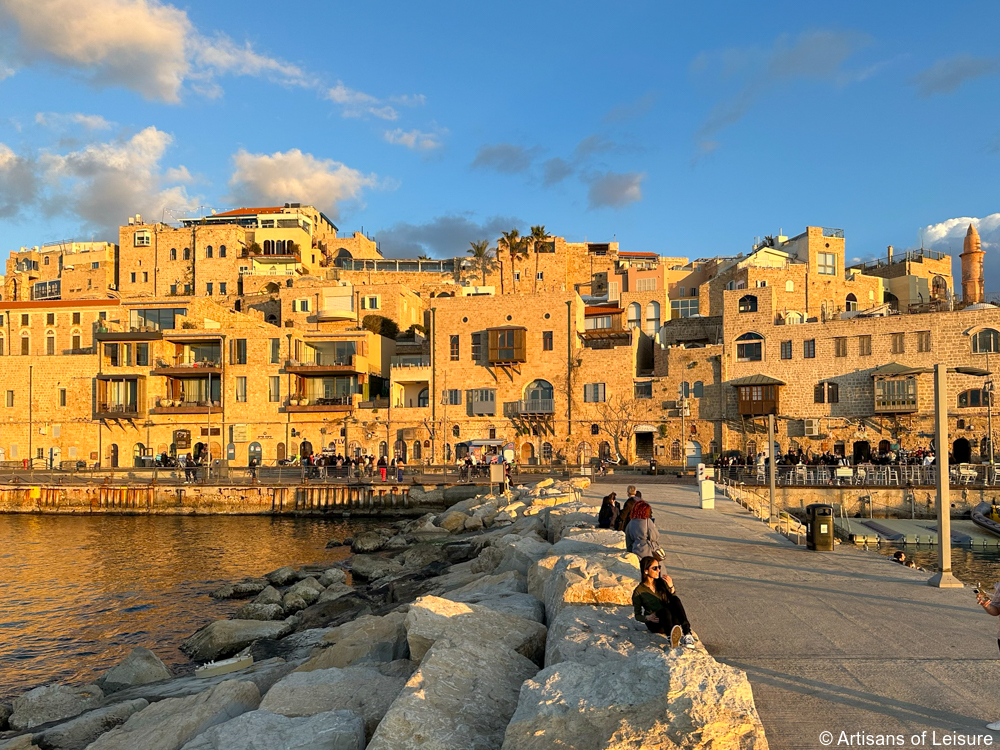 …tree-lined Rothschild Boulevard and fashionable Neve Tzedek, an eclectic neighborhood with stylish shops and upscale restaurants.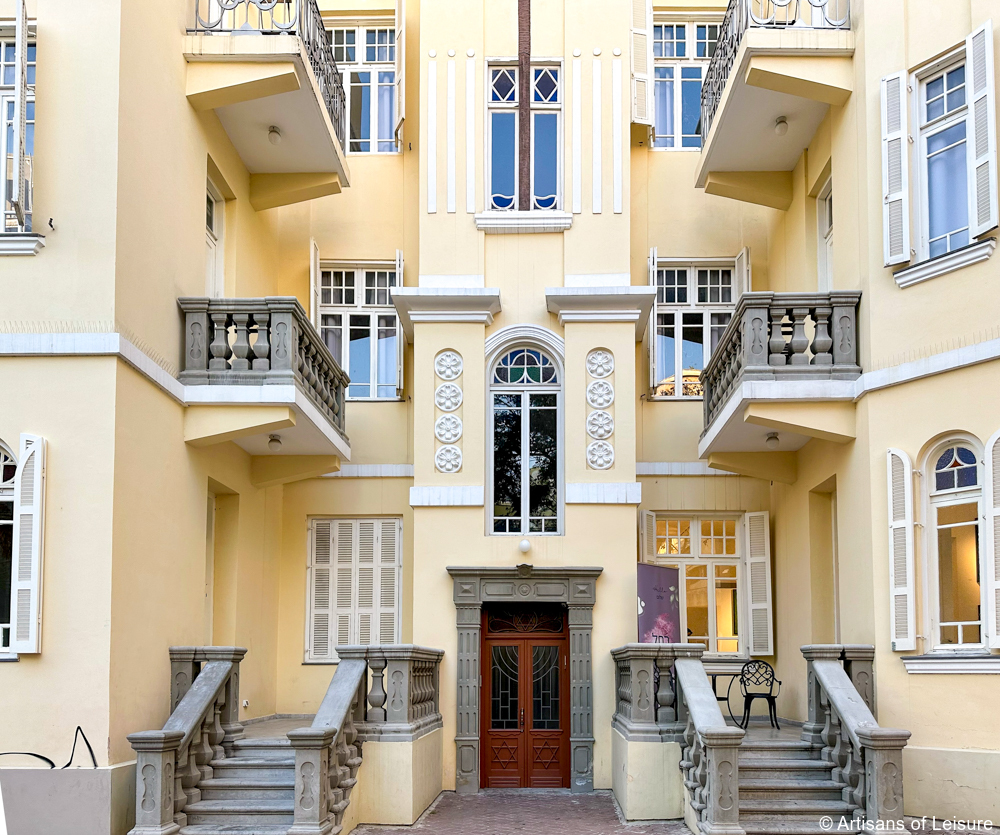 Our private Tel Aviv tours include visits to notable museums tailored to our travelers' interests, such as the Design Museum Holon, a world-class museum dedicated to Israeli and international modern design.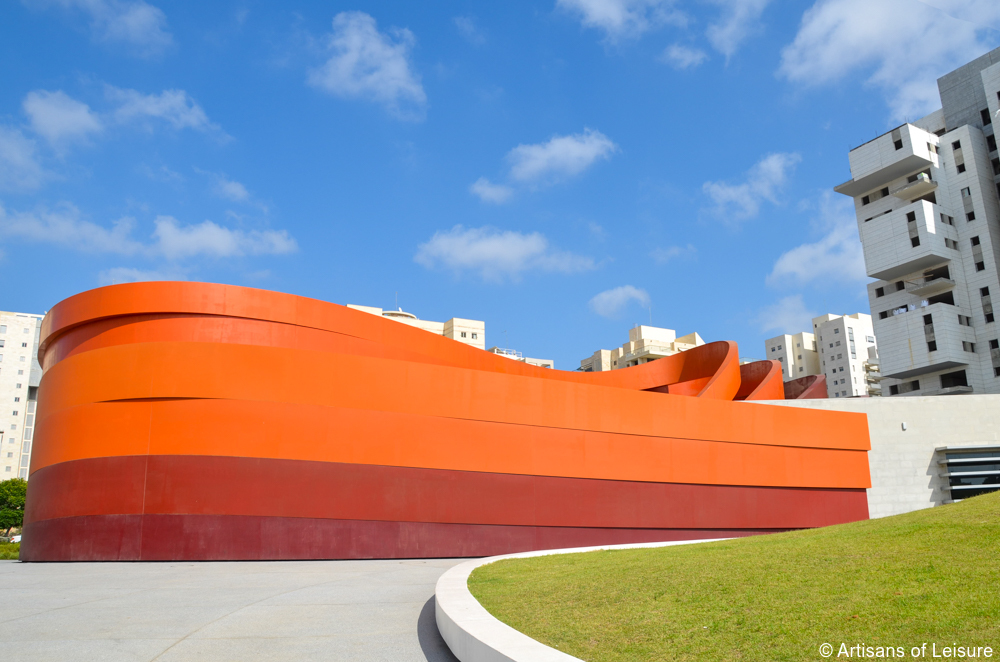 Other favorite museums include Herzliya Museum of Contemporary Art that showcases contemporary art from around the world and the Tel Aviv Museum of Art, a prominent art museum with permanent exhibitions that include Old Master painting by artists such as Rubens, Van Dyck and Canaletto as well as modern and contemporary art in a variety of media, including works by leading Israeli and international artists like Monet, Picasso, Jackson Pollock, Anish Kapoor and more.
Other options include a graffiti tour of Tel Aviv's colorful street art, VIP shopping tours and visits to studios of top local artists and designers.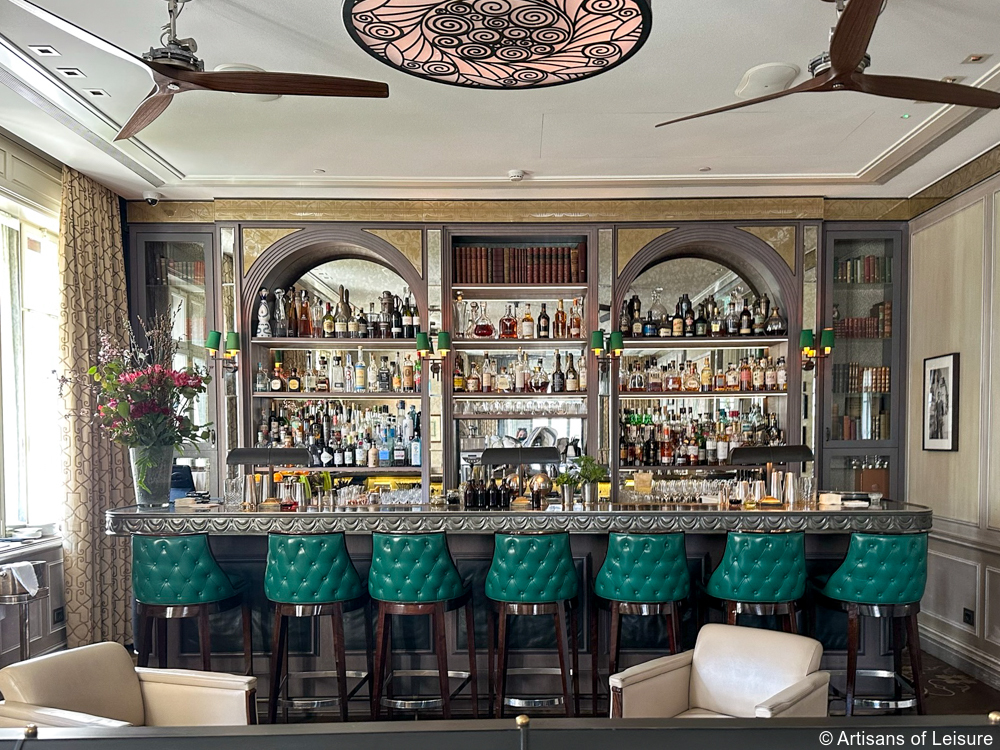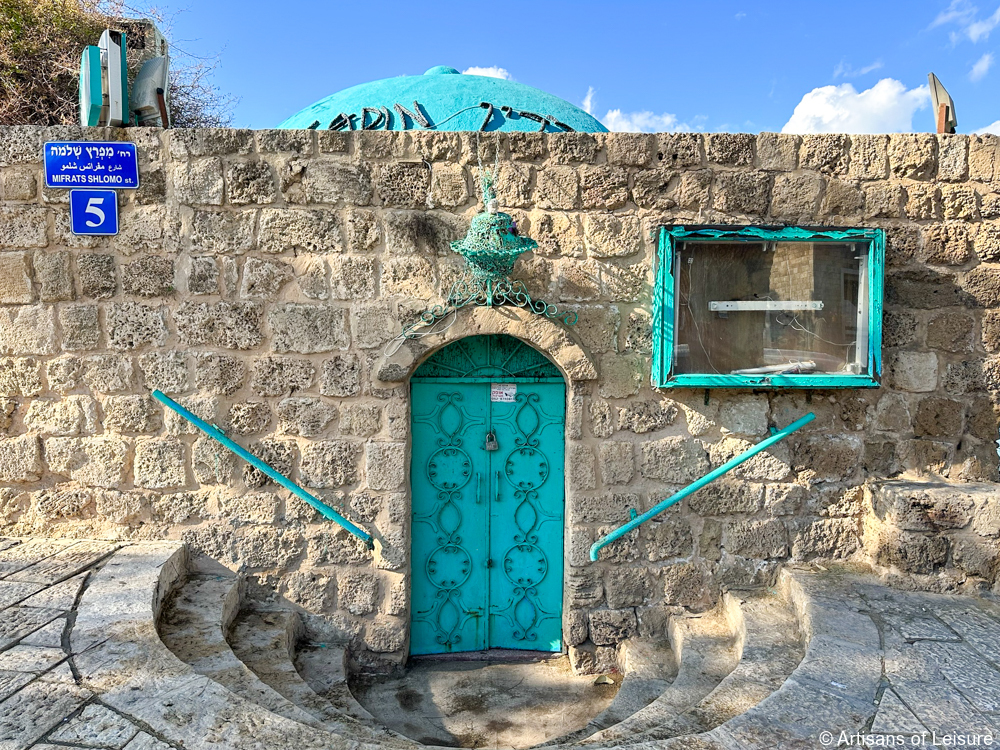 For travelers interested in architecture, we especially recommend a private tour of Tel Aviv's UNESCO-listed Bauhaus architecture.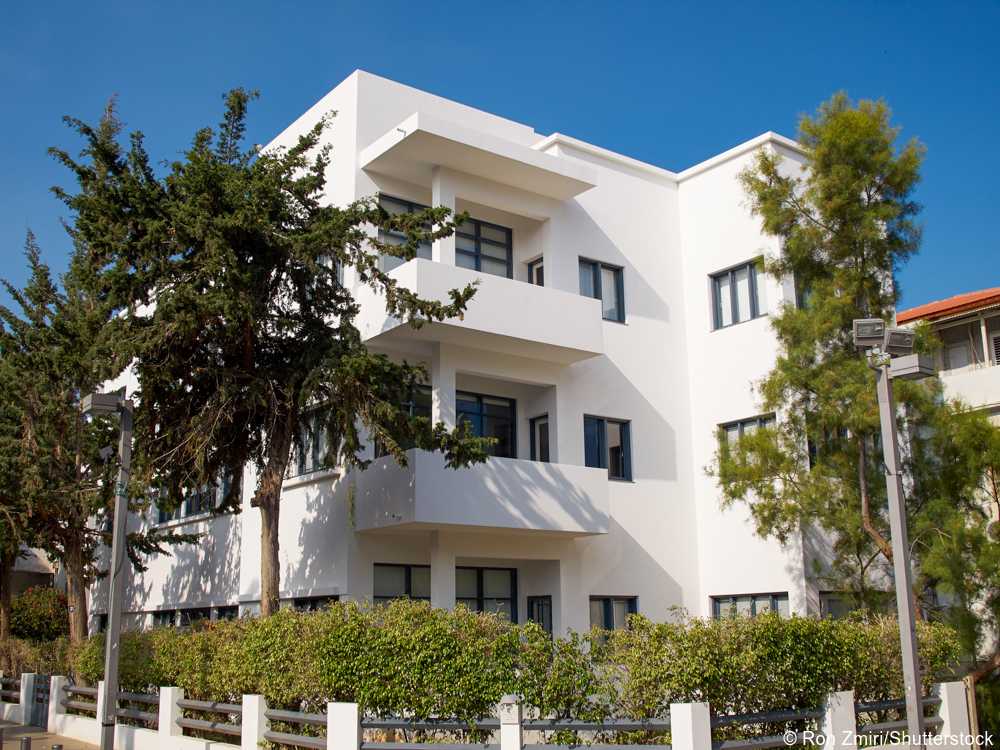 Tel Aviv has the highest concentration of Bauhaus buildings in the world, a legacy of German-Jewish architects who immigrated to Israel to escape the Nazi regime. Constructed primarily in the 1930s, thousands of white modernist buildings characterized by stark geometric lines and curved balconies have earned Tel Aviv the nickname the White City.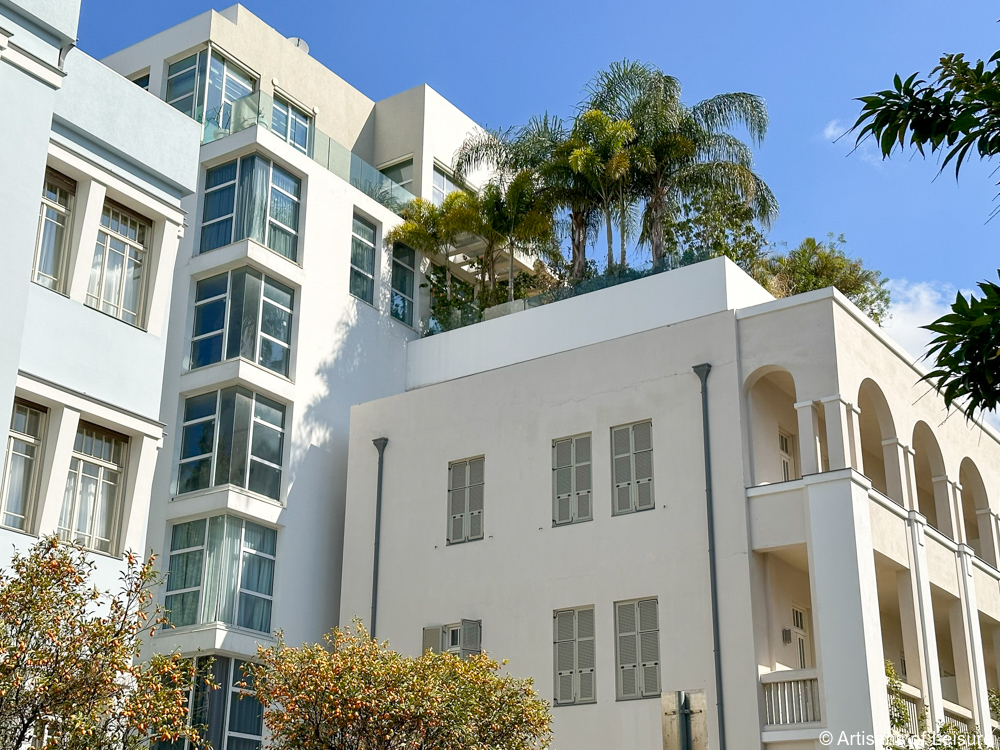 7. Touring the Old City of Jerusalem
The Old City of Jerusalem is a UNESCO World Heritage Site revered for its multilayered history and profound religious and archaeological significance.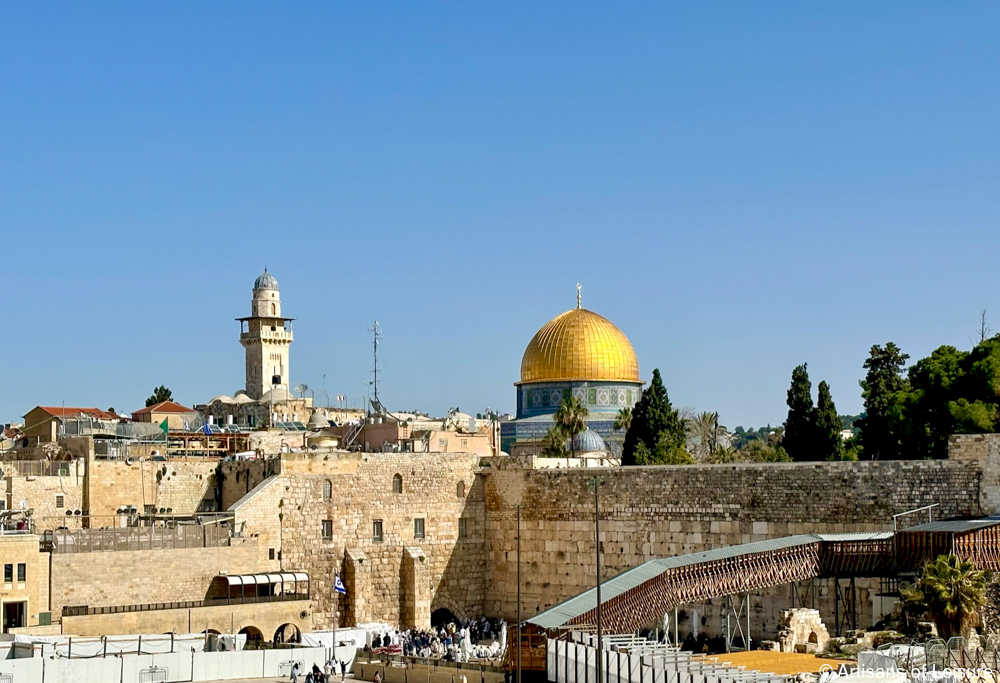 Our expert-led private tours include highlights of the four quarters of the Old City—Jewish, Christian, Muslim and Armenian—repositories of rich, complex histories and different traditions and characteristics.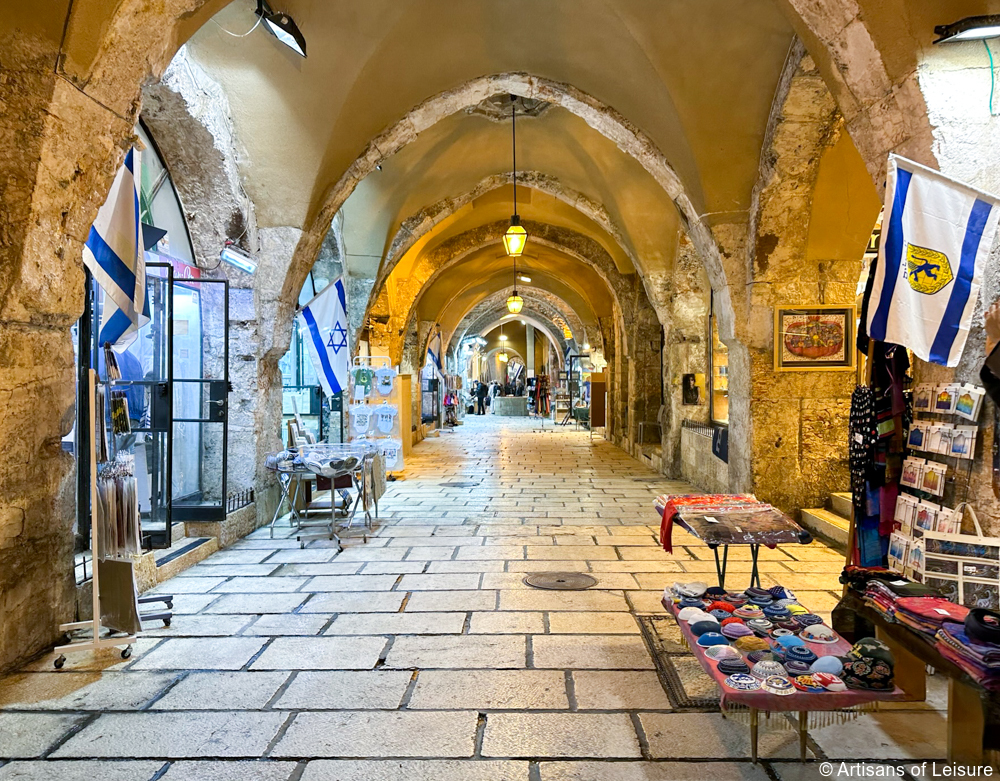 A must-see is the Western Wall in the Jewish Quarter, one of the holiest sites in Judaism and a place of prayer and pilgrimage for centuries. Part of a retaining wall of the Temple Mount complex, the Western Wall (also known as the Wailing Wall), is believed to have been initiated by Herod the Great more than 2,000 years ago.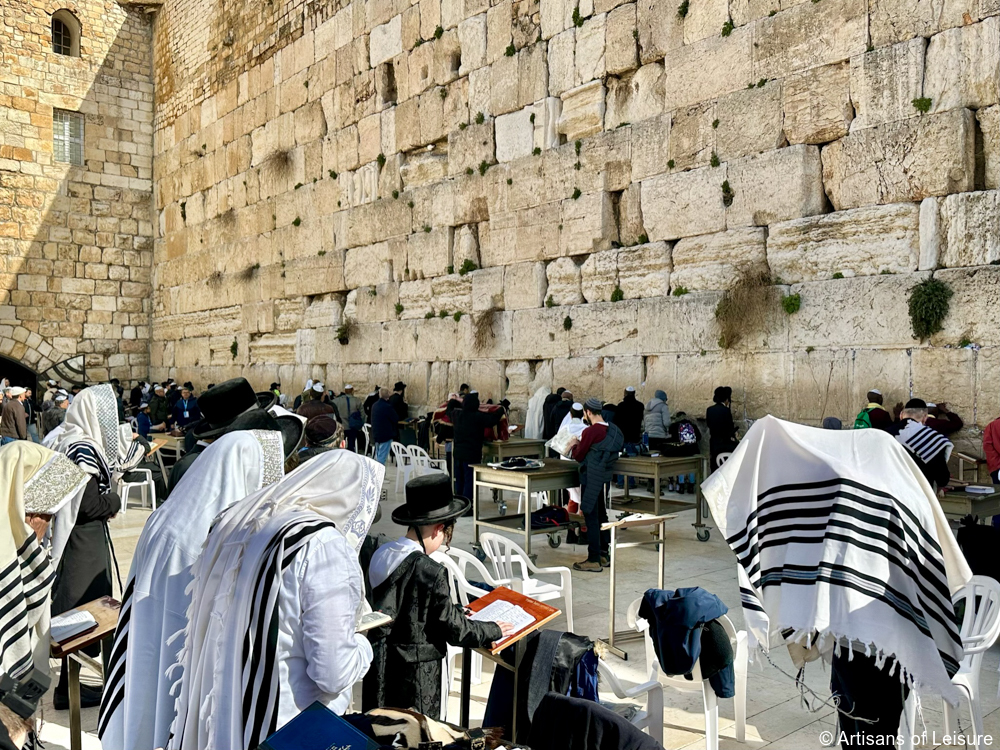 In the Christian Quarter, the Church of the Holy Sepulchre is one of the most sacred places in Christianity.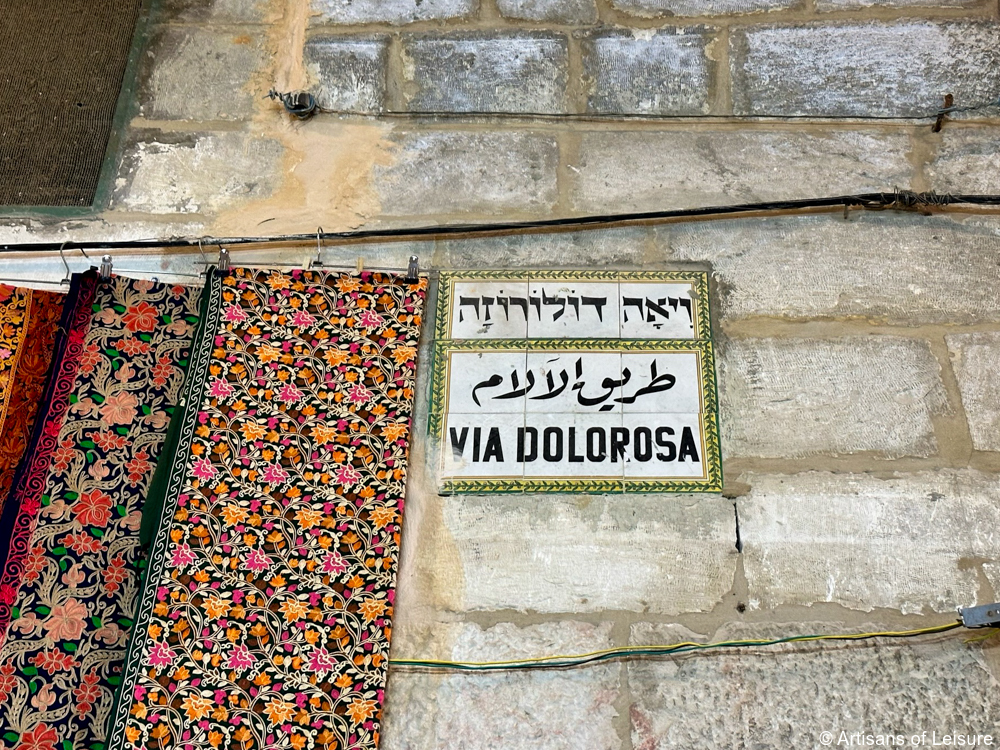 Believed to be built around the site of the crucifixion, burial and resurrection of Jesus, it has been a place of pilgrimage for Christians since the fourth century.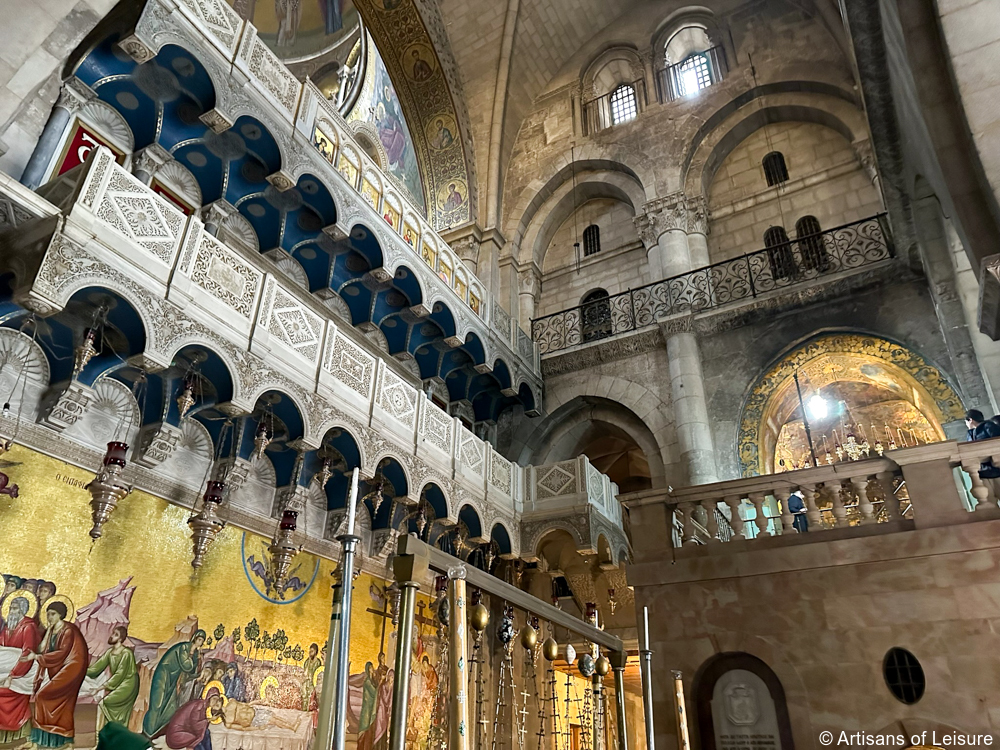 Other highlights of the Old City include exploring ancient ruins…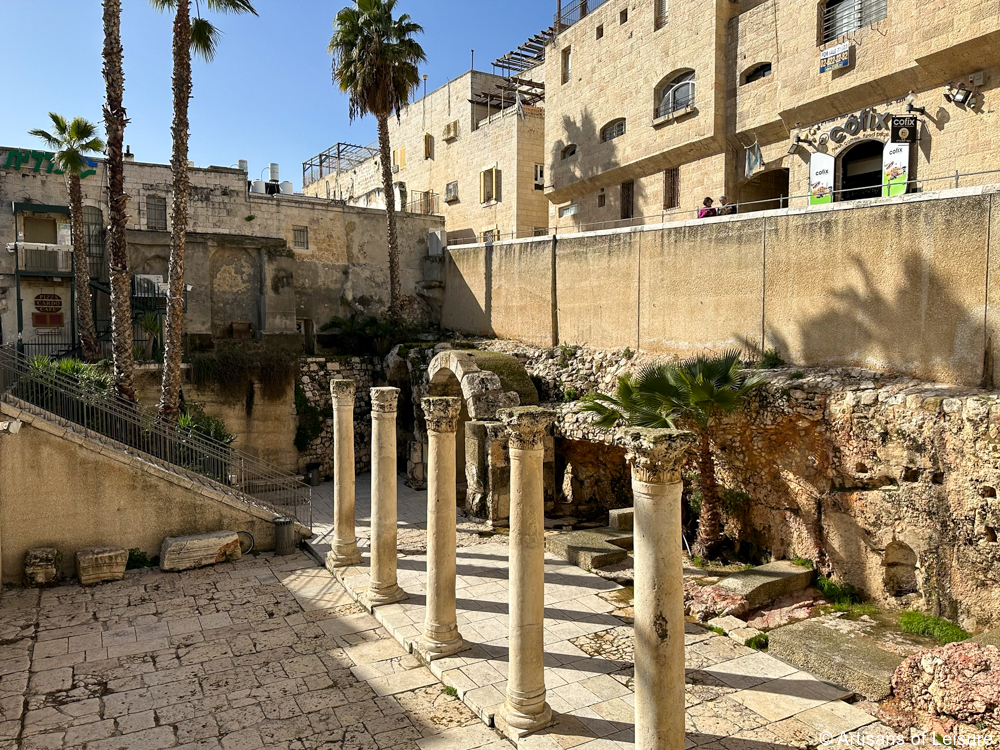 …browsing the souks, trying street food like freshly made falafel, dining at sophisticated restaurants and shopping at small boutiques.
We also take travelers to visit Jerusalem's notable museums, such as the Yad Vashem (Holocaust Museum) and the Israel Museum, to see impressive collections that include the Dead Sea Scrolls.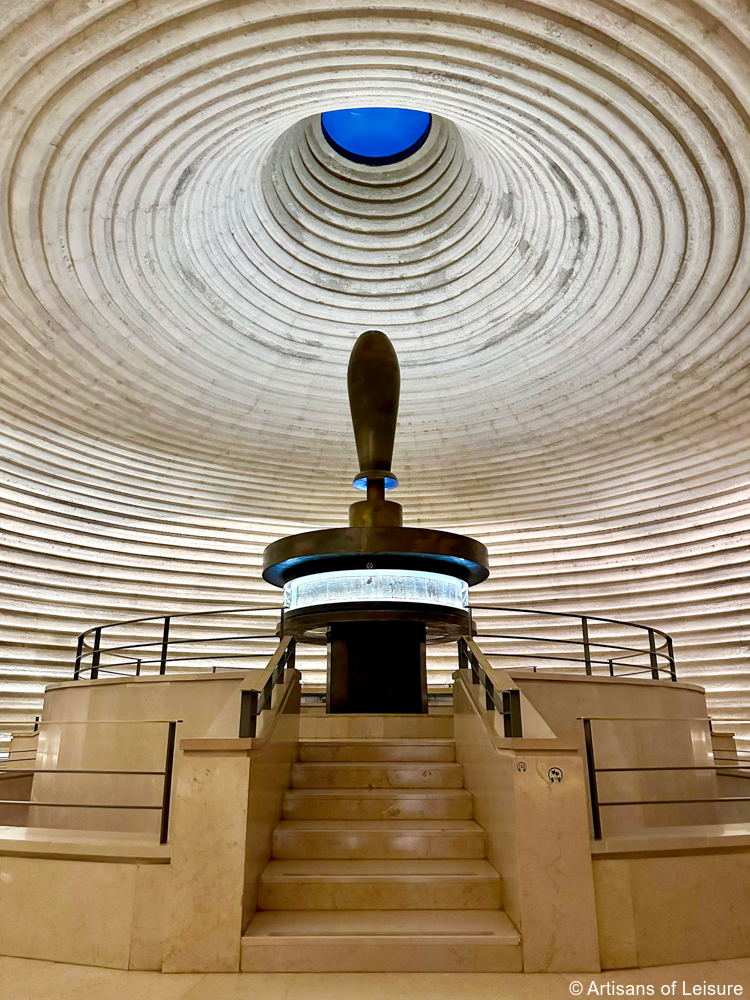 8. Experiencing Israel's Religious and Cultural Heritage 
For many travelers, Israel's religious history and cultural heritage are an important part of private touring.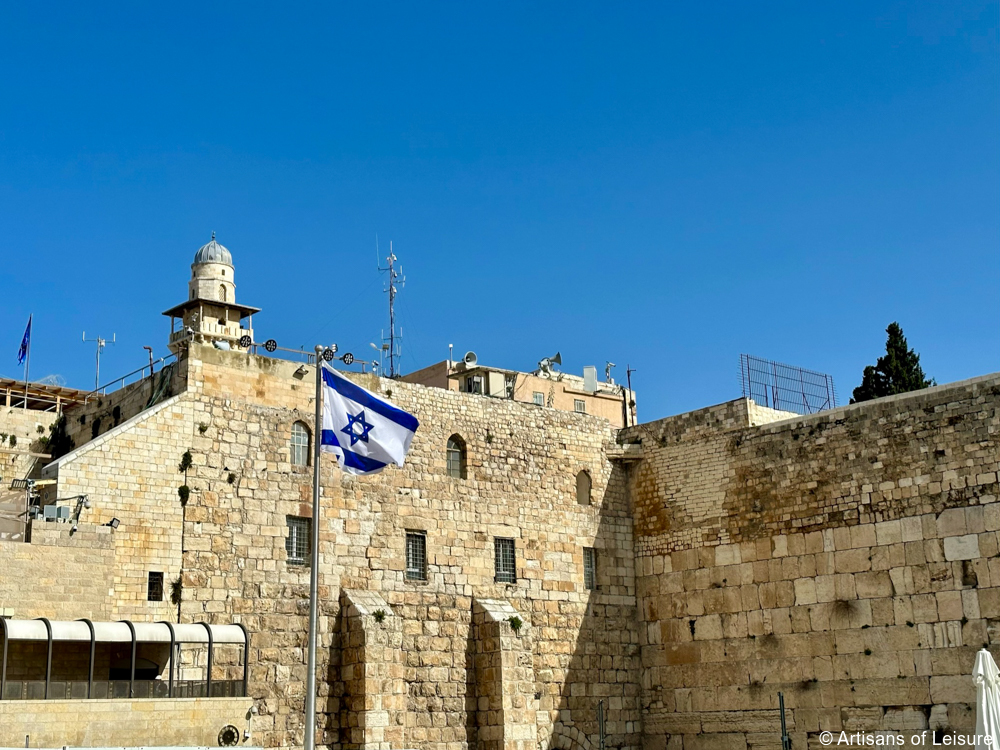 In Jerusalem, a city revered by Jews, Christians and Muslims, Artisans of Leisure arranges customized religious and cultural touring. For example, in addition to private tours of sacred sites like the Western Wall or the Church of the Holy Sepulchre and visiting museums like the Yad Vashem Holocaust Memorial, we can arrange for travelers to attend Sabbath services at the Western Wall and privately meet with local religious leaders.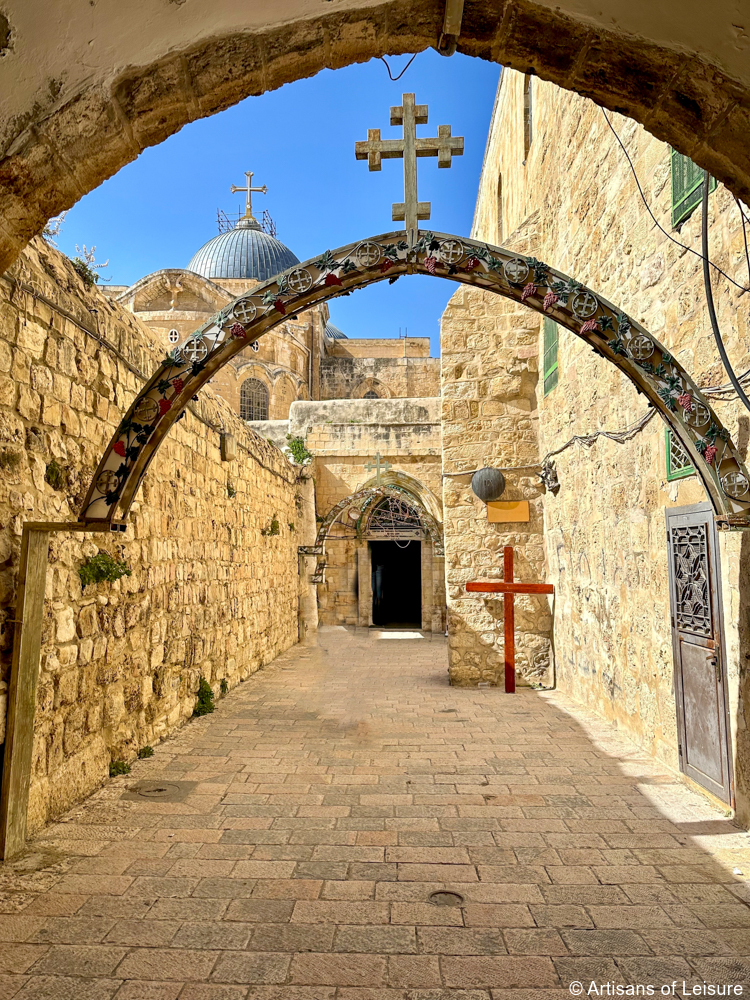 We can arrange for travelers in Jerusalem to attend services at one of the historic churches, including the Church of the Holy Sepulchre. Upon request, we can also arrange private Christian services, as well as a tour of Bethlehem and the Church of the Nativity with an expert Palestinian guide.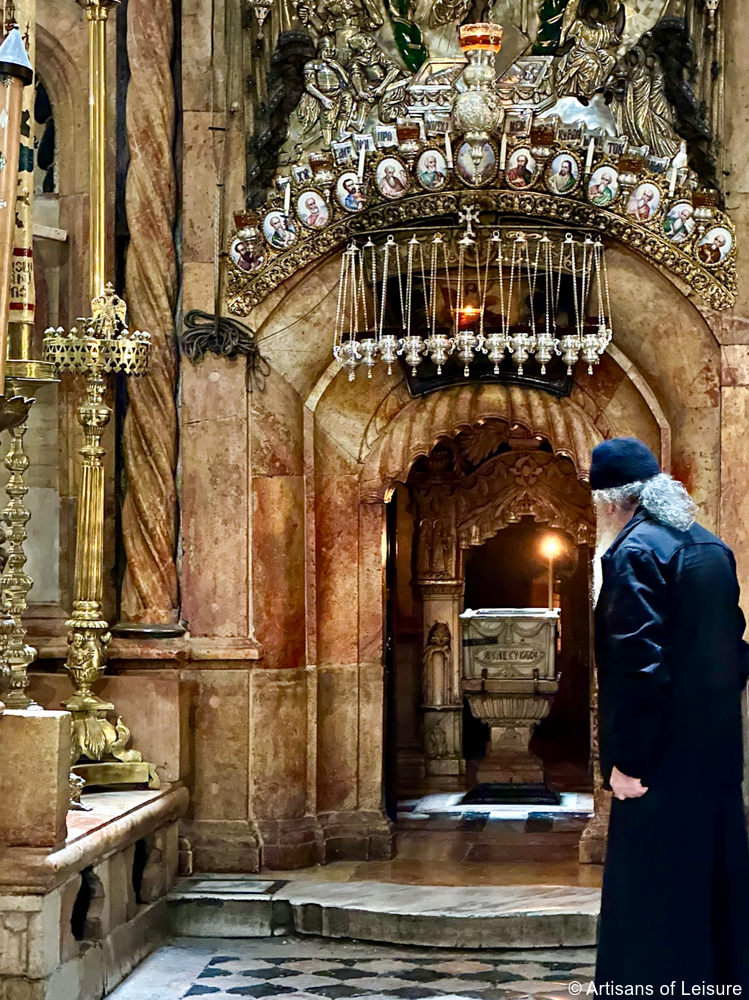 Other often-requested experiences include private genealogy tours in Israel, visiting biblical sites in the Galilee region and other destinations that are considered holy such as Safed, an important destination for Kabbalah since the 1600s; and Haifa, the center of the Baha'i Faith.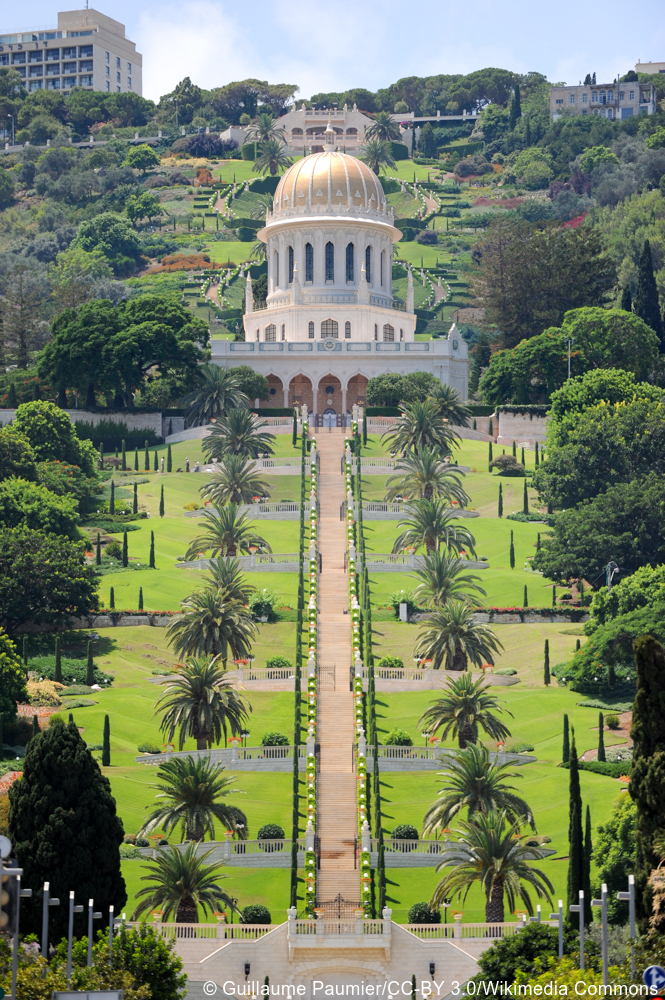 9. Family Activities
Israel is a great destination for families, and we can customize any of our private Israel tours according to the ages and interests of the travelers.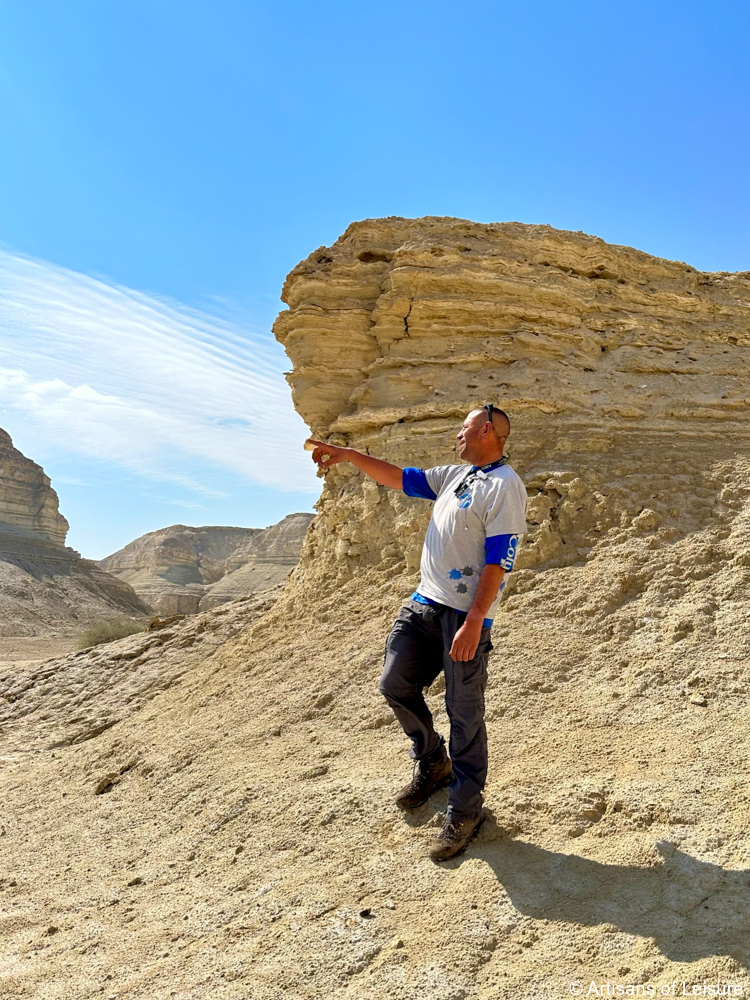 Our private family tours can include activities such as exploring Jerusalem's ancient underground tunnels under the Western Wall, meaningful Bar Mitzvah and Bat Mitzvah ceremonies, visiting a kibbutz for lunch, touring a secret ammunition factory and visiting Crusader-era castles.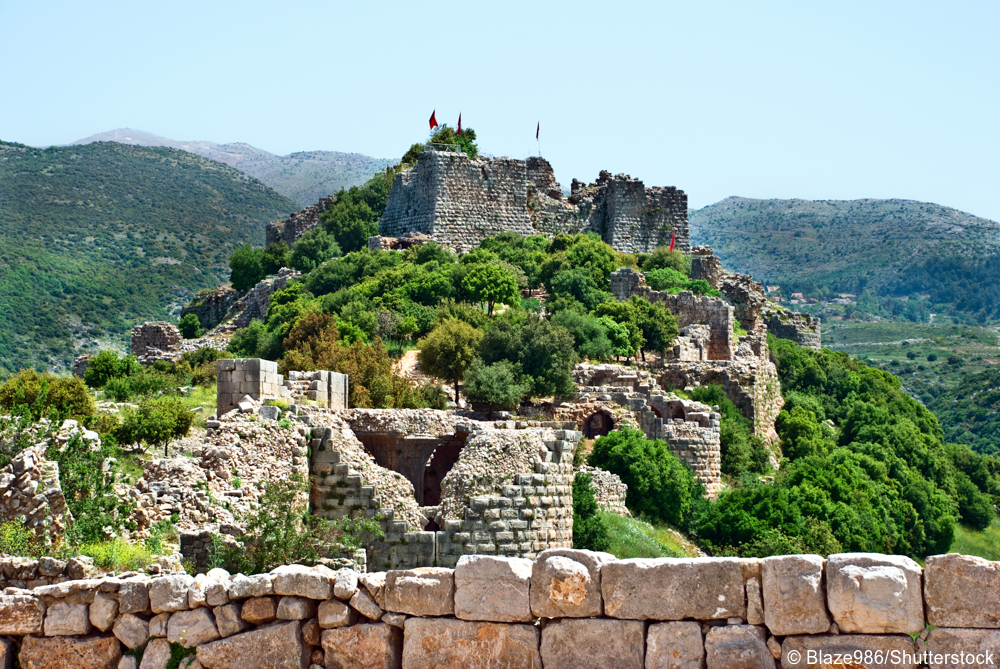 Other often-requested options include hiking and biking in the Judeans Hills and the Galilee, 4WD tours and camel rides in the Judean and Negev Deserts…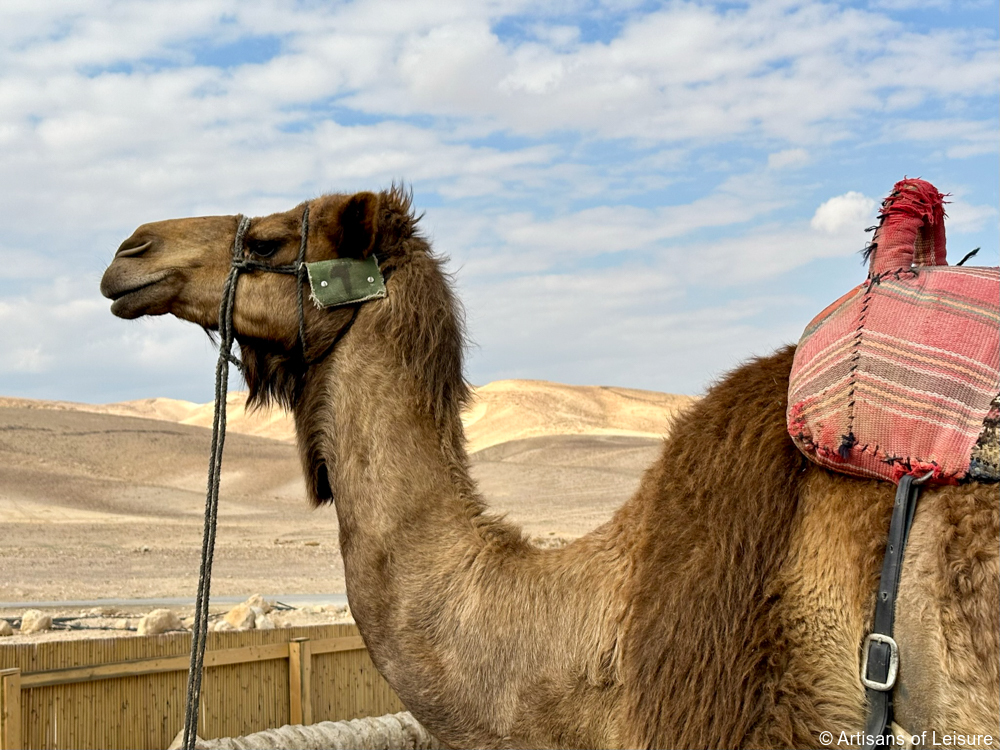 …snorkeling in the Red Sea, golf cart rides, visiting a biblical zoo, Shabbat dinner with a local family, visiting Druze villages, attending a sound and light show at the Tower of David, an ancient citadel in Jerusalem, and much more.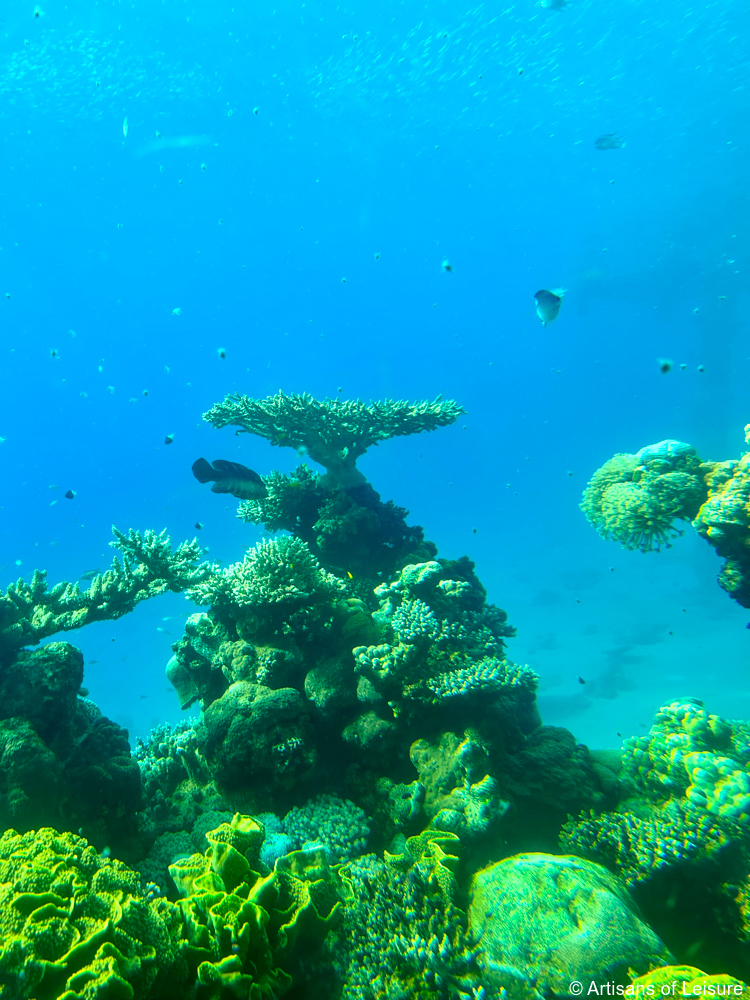 10. VIP Access & Exclusive Experiences
For travelers wanting to delve deeper into the history and culture of Israel, we can arrange exclusive VIP access at sites throughout Israel.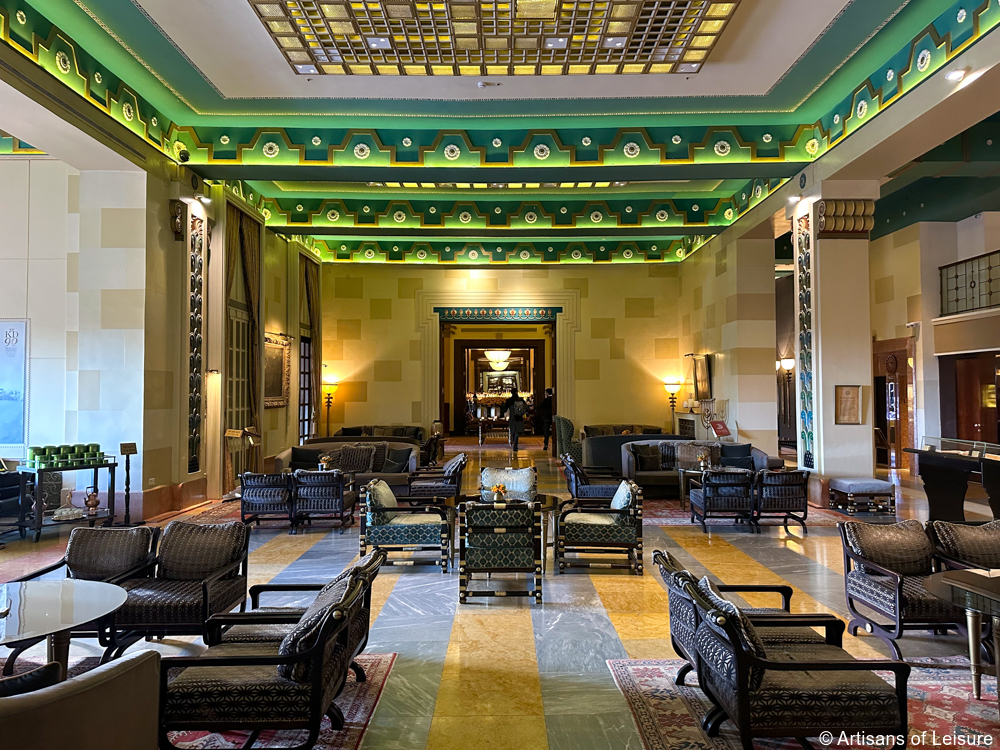 Some of our favorite exclusive experiences include after-hours visits and private meetings with curators, religious leaders, winery owners, archaeologists, renowned chefs, local designers, members of kibbutzim and more.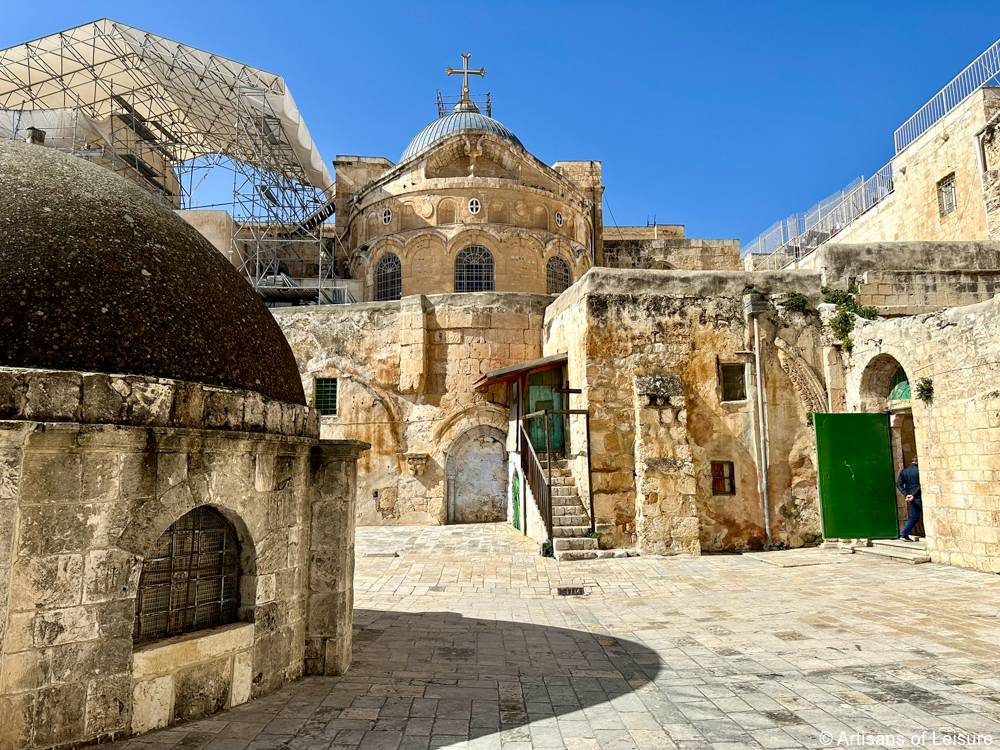 Contact Artisans of Leisure to begin planning a private, customized Israel tour that features these experiences and more, including combining Israel with time in neighboring Egypt and Jordan.
Destinations: Israel, Middle East
Tags: architecture tours, art and design tours, art museums, Bar Mitzvah tour, Bat Mitzvah tour, Bauhaus, Beresheet, Carmel Market, Christian tours, Church of the Holy Sepulchre, culinary tours, Dead Sea, Dead Sea Scrolls, food and wine tours, Galilee, genealogical tours, insider shopping, Israel, Israel active tours, Israel art and design tours, Israel food tours, Israel specialists, Israel tours, Israeli cuisine, Israeli wine, Jaffa, Jersualem, Jerusalem tours, Jewish heritage tours, Jewish history, Jewish tours, Judean Desert, local markets, luxury Israel tours, Machane Yehuda Market, Masada, Negev Desert, Neve Tzedek, private Israel, Safed, Sea of Galilee, Tel Aviv, UNESCO World Heritage Site, Western Wall