Best of Paris
(5 Days)
Discover Normandy
(6 Days)
D-Day Beaches, Mont Saint-Michel, Pays d'Auge, Honfleur & Deauville, Giverny
Luxuries of France
(11 Days)
Paris, Provence, Cote d'Azur
Best of Normandy & Paris
(9 Days)
D-Day Beaches, Mont Saint-Michel, Honfleur & Deauville, Giverny, Paris & Versailles
Highlights of Provence
(7 Days)
Avignon & Arles, Luberon Valley, Aix-en-Provence
Exclusive Paris & Versailles
(6 Days)
Versailles, Paris
Essence of France
(10 Days)
Loire Valley, Normandy & Mont Saint-Michel, Paris & Versailles
Family Tour of France
(12 Days)
Normandy, Paris & Versailles, Provence, Cote d'Azur
Provence & the French Riviera
(7 Days)
Luberon Valley & Avignon, Cote d'Azur
Paris, Chateaux & Wine
(9 Days)
Paris & Versailles, Loire Valley, Bordeaux with Saint-Emilion & Dordogne
France In Style
(13 Days)
Paris & Versailles or Giverny, Luberon Valley, Aix-en-Provence, Cote d'Azur
Romantic France
(11 Days)
Paris & Versailles, Provence, Cote d'Azur
Art Tour of France
(10 Days)
Paris & Versailles, Provence, Cote d'Azur
Biking Tour of France
(9 Days)
Paris & Versailles, Loire Valley, Bordeaux & Saint-Emilion
Journey Through France
(20 Days)
Paris, Normandy, Loire Valley, Bordeaux, Dordogne, Carcassonne, Provence, Cote d'Azur
Garden Tour of France
(8 Days)
Versailles, Loire Valley, Paris & Giverny
Culinary Tour of France
(8 Days)
Paris, Avignon, Aix-en-Provence
Paris, Burgundy & Champagne
(8 Days)
Paris, Dijon & Beaune, Reims & environs
France in Depth
(19 Days)
Normandy, Paris & Versailles, Champagne, Burgundy, Beaujolais, Provence, Cote d'Azur
Resorts of Southern France
(10 Days)
Provence, Cote d'Azur (Saint-Tropez & Saint-Jean-Cap-Ferrat)
Decorative Arts & Gardens Tour of Paris
(8 Days)
Paris & environs
Multi-country Tours
Family Tour of London, Paris & Rome
(10 Days)
London, Paris, Rome
Bordeaux to the Basque Country
(9 days)
Bordeaux, Biarritz, San Sebastian with Rioja & Bilbao
Paris & Morocco
(9 Days)
Paris, Atlas Mountains, Marrakesh
London & Paris
(9 Days)
London & environs, Paris & Versailles
Paris & Beirut
(8 Days )
Paris, Beirut, Byblos, Beiteddine Palace, Baalbek
Food & Wine Tour of France & Switzerland
(11 Days)
Paris, Reims & Champagne, Burgundy, Lausanne with Lavaux & Emmental
Amsterdam, Brussels & Paris
(10 Days)
Amsterdam with The Hague & Delft, Brussels with Ghent & Bruges, Paris & Versailles
France & Italy: Best of the Riviera
(7 Days)
Cote d'Azur, Portofino & Cinque Terre
London, Amsterdam & Paris
(12 days)
London & environs, Amsterdam & environs, Paris & Versailles
Decorative Arts & Gardens Tour of Paris
(8 Days - Departs Daily on a Private Basis)
Paris & environs
This private tour showcases the best of the decorative arts and gardens in and around Paris, one of the world's greatest cities for art, architecture, cuisine and fashion. During personalized private touring, experience the finest art collections, gardens, neighborhoods, iconic sites and lesser-known treasures.
Stay in Paris, the sophisticated capital of France, and enjoy private touring customized to your interests. We recommend the following: See iconic sites such as the Eiffel Tower, Notre-Dame Cathedral and the Champs-Elysees. Walk among centuries-old mansions on exclusive Ile Saint-Louis, and stroll the banks of the Seine River (cruises can be booked upon request). See the remarkable stained-glass windows of Sainte-Chapelle. Explore the backstreets of Montmartre, and climb the steps to the Sacre Coeur Basilica for panoramic views. Stroll the cobblestone streets of Le Marais, a historic neighborhood known for its medieval buildings, fashionable boutiques, elegant homes, vibrant bistros and Jewish history. Visit the Place des Vosges, one of the most beautiful squares in Paris. Explore Parisian markets and gourmet food shops specializing in bread, cheese, pastries and other treats. See art treasures at Paris museums such as the Louvre, Musee d'Orsay, Centre Pompidou, l'Orangerie and Fondation Louis Vuitton. Visit smaller specialty museums such as the Musee Jacquemart-Andre, Musee Nissim de Camondo, Rodin Museum, Hotel National des Invalides (tomb of Napoleon Bonaparte), Musee de Cluny, Bourse de Commerce — Pinault Collection and Hotel de la Marine. Perhaps explore the Marche aux Puces de Saint-Ouen flea market and Parisian food markets and specialty food shops. Enjoy reservations at top restaurants. Walk through the Latin Quarter, and stroll through the Luxembourg and Tuileries gardens and other hidden gardens and parks in the city. Perhaps explore the Jardin des Plantes, the national botanical garden founded in 1626 as a medicinal herb garden for Louis XIII. Shop exclusive boutiques along Rue du Faubourg Saint-Honore and Rue Royale, or visit the Dior complex or department stores such as Samaritaine and Le Bon Marche. Take a break at Left Bank cafes made famous by poets and philosophers, and walk among the backstreets and boutiques of the Saint-Germain-des-Pres neighborhood.
One day, enjoy a private excursion to Versailles. Tour opulent Versailles Palace and its extensive gardens, as well as other highlights, such as Le Petit Trianon and Hameau de la Reine, the mock hamlet created for Marie-Antoinette. Artisans of Leisure can also arrange a visit to the Potager du Roi, Louis XIV's fruit and vegetable garden, and a tour of the historic covered market in the town of Versailles.
Another day, visit Giverny to tour the meticulously restored house and gardens of artist Claude Monet. Tour the house interiors, and see the famous Japanese bridge and waterlily pond that appeared in so many of Monet's paintings. Monet lived at Giverny for decades and created (and painted) a wonderful world of flowers and greenery.
Other options for private excursions include Chateau de Vaux-le-Vicomte, a privately owned palace with ornate formal gardens that inspired Versailles, and the nearby Chateau de Fontainebleau, one of the most significant royal chateaux in France. Alternatively, spend the day touring wine estates in Champagne or chateaux in Chantilly or the Loire Valley.
Upon request, Artisans of Leisure can arrange reservations at the best restaurants, tickets to operas (including a tour of the Palais Garnier opera house), private cooking classes, and personalized shopping for antiques, fashions, copperware, cooking utensils, perfume and more.
Itinerary Overview
Day 1

Arrive Paris

Private arrival transfer to hotel for 7 nights

Day 2

Paris

Full-day private city tour

Day 3

Paris

Full-day private city tour

Day 4

Paris & Versailles

Private excursion

Day 5

Paris & Giverny

Morning private excursion. Afternoon at leisure. Upon request, a Seine river cruise can be arranged this evening

Day 6

Paris & environs 

Full-day excursion to Chateau de Vaux-le-Vicomte and Fontainebleau, Chantilly, Champagne or Loire Valley

Day 7

Paris

Half-day private city tour including option for an activity such as a pastry-making lesson, insider shopping or opera house tour

Day 8

Depart Paris

Private airport transfer
Hotels
| | |
| --- | --- |
| Paris: | Ritz Paris, Le Bristol Paris, Cheval Blanc Paris or Four Seasons Hotel George V |
Cost
| | |
| --- | --- |
| $15,920 | Per person (double occupancy) |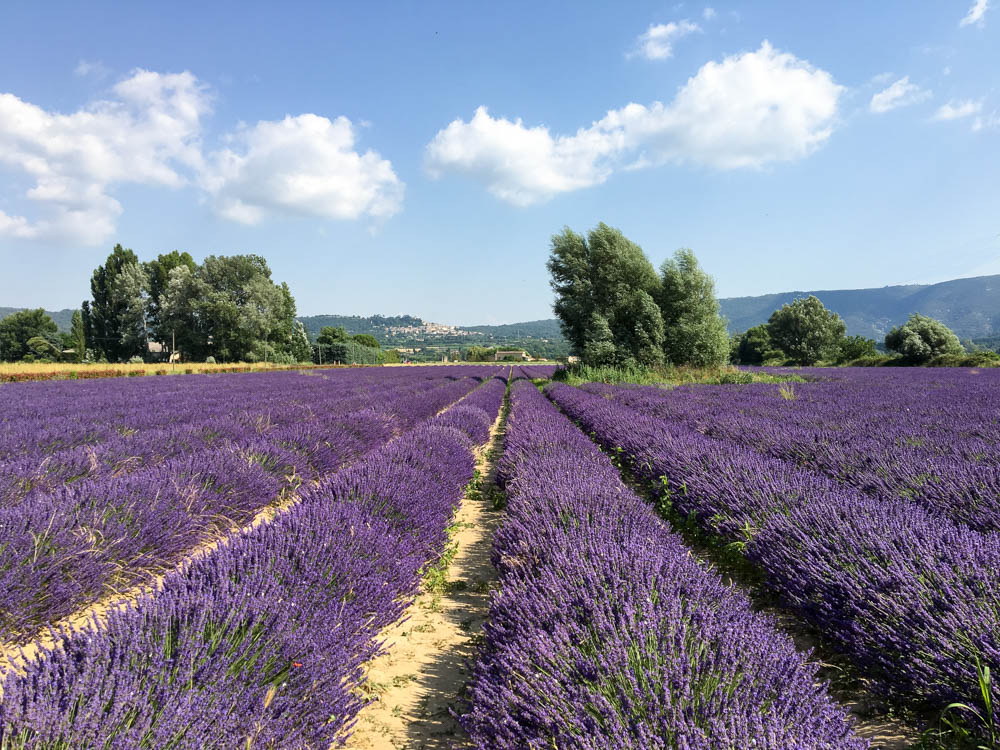 Best of Paris
(5 Days)
Discover Normandy
(6 Days)
D-Day Beaches, Mont Saint-Michel, Pays d'Auge, Honfleur & Deauville, Giverny
Luxuries of France
(11 Days)
Paris, Provence, Cote d'Azur
Best of Normandy & Paris
(9 Days)
D-Day Beaches, Mont Saint-Michel, Honfleur & Deauville, Giverny, Paris & Versailles
Highlights of Provence
(7 Days)
Avignon & Arles, Luberon Valley, Aix-en-Provence
Exclusive Paris & Versailles
(6 Days)
Versailles, Paris
Essence of France
(10 Days)
Loire Valley, Normandy & Mont Saint-Michel, Paris & Versailles
Family Tour of France
(12 Days)
Normandy, Paris & Versailles, Provence, Cote d'Azur
Provence & the French Riviera
(7 Days)
Luberon Valley & Avignon, Cote d'Azur
Paris, Chateaux & Wine
(9 Days)
Paris & Versailles, Loire Valley, Bordeaux with Saint-Emilion & Dordogne
France In Style
(13 Days)
Paris & Versailles or Giverny, Luberon Valley, Aix-en-Provence, Cote d'Azur
Romantic France
(11 Days)
Paris & Versailles, Provence, Cote d'Azur
Art Tour of France
(10 Days)
Paris & Versailles, Provence, Cote d'Azur
Biking Tour of France
(9 Days)
Paris & Versailles, Loire Valley, Bordeaux & Saint-Emilion
Journey Through France
(20 Days)
Paris, Normandy, Loire Valley, Bordeaux, Dordogne, Carcassonne, Provence, Cote d'Azur
Garden Tour of France
(8 Days)
Versailles, Loire Valley, Paris & Giverny
Culinary Tour of France
(8 Days)
Paris, Avignon, Aix-en-Provence
Paris, Burgundy & Champagne
(8 Days)
Paris, Dijon & Beaune, Reims & environs
France in Depth
(19 Days)
Normandy, Paris & Versailles, Champagne, Burgundy, Beaujolais, Provence, Cote d'Azur
Resorts of Southern France
(10 Days)
Provence, Cote d'Azur (Saint-Tropez & Saint-Jean-Cap-Ferrat)
Decorative Arts & Gardens Tour of Paris
(8 Days)
Paris & environs
Multi-country Tours
Family Tour of London, Paris & Rome
(10 Days)
London, Paris, Rome
Bordeaux to the Basque Country
(9 days)
Bordeaux, Biarritz, San Sebastian with Rioja & Bilbao
Paris & Morocco
(9 Days)
Paris, Atlas Mountains, Marrakesh
London & Paris
(9 Days)
London & environs, Paris & Versailles
Paris & Beirut
(8 Days )
Paris, Beirut, Byblos, Beiteddine Palace, Baalbek
Food & Wine Tour of France & Switzerland
(11 Days)
Paris, Reims & Champagne, Burgundy, Lausanne with Lavaux & Emmental
Amsterdam, Brussels & Paris
(10 Days)
Amsterdam with The Hague & Delft, Brussels with Ghent & Bruges, Paris & Versailles
France & Italy: Best of the Riviera
(7 Days)
Cote d'Azur, Portofino & Cinque Terre
London, Amsterdam & Paris
(12 days)
London & environs, Amsterdam & environs, Paris & Versailles
Our France tour was one of the best trips ever. Our guide and driver were superb. My Artisans of Leisure consultant is the queen of travel plans!
~ A.D., Hollis, NH
Wow! Artisans of Leisure has done it again! We experienced another sensational tour in France. Our accommodations were wonderful…I know it's not just our good luck that we got upgraded. We can't express our gratitude enough for the planning process, cooperation and the excellent implementation. We are huge fans!
~ M.G., Calgary, Canada
My clients' Artisans of Leisure France tour is the talk of the town! Everything was absolutely perfect…it was the trip of a lifetime. I cannot recommend ANY travel planners or executors of travel plans more highly than Artisans of Leisure. You have extensive knowledge AND know-how.
~C.R. (travel agent), Nantucket, MA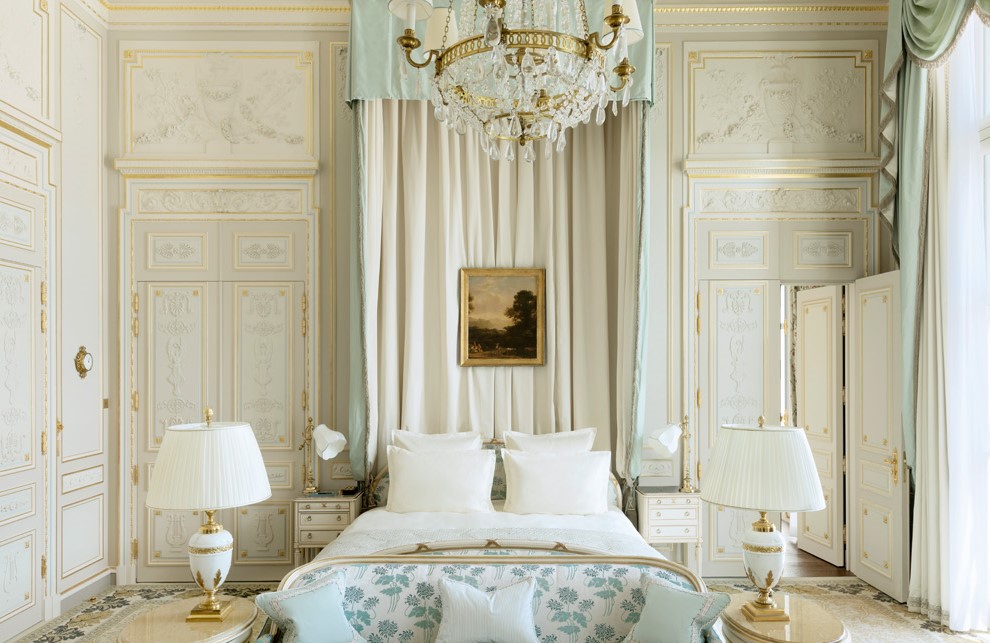 Recommended by:
Departures
Conde Nast Traveler
The New York Times
Wall Street Journal
Travel + Leisure
Town & Country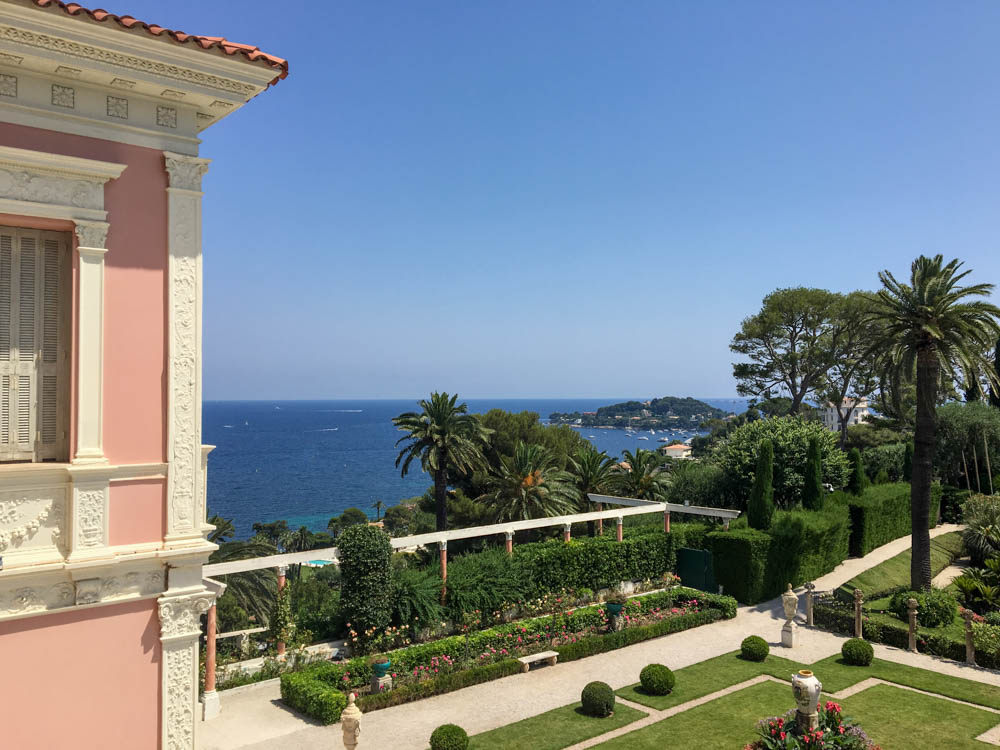 Just Back: French History, Art, Interiors and Fine Dining in Paris & Versailles
Touring the Palais Garnier Opera House in Paris
Iconic Image: Mont Saint-Michel in France
Private Perfume-Making Lessons in Grasse, France
Formula 1 Races in Monaco: VIP and Exclusive Access
A Private Tour of Veuve Clicquot in Champagne
Chateau Villandry in the Loire Valley, France
Must Visit: La Colombe d'Or in Saint-Paul de Vence, France
Just Back: An Incredible Tour of France, Spain & Portugal
The Hospices de Beaune in Burgundy, France
Just Back: The Best of Paris, Provence & the Cote d'Azur
Exclusive Access to Chateau de Vaux-le-Vicomte in France
Just Back: Austria, Germany, France & Switzerland
Carcassonne: An Ideal Stop Between Barcelona & the South of France
A Family Tour of Paris, Versailles & the Loire Valley in France
Must Stay: Chateau la Cheneviere in Normandy
Must Stay: La Bastide de Gordes in Provence
Versailles Beyond the Palace: Markets, Gardens, Antiques, Nature, Luxury & More