March 31, 2015
Best of Dubai for Families
High-end luxury resorts and interesting, family-friendly activities make Dubai a great destination for family travel.
Here are a few highlights to look forward to on a private family tour of Dubai.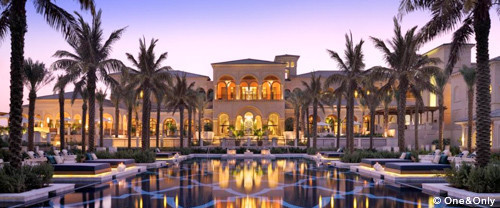 Family-friendly luxury resorts
Our private Dubai tours feature only the best hotels and resorts, including sophisticated beach resorts such as the One&Only The Palm, the Four Seasons Resort Dubai at Jumeirah Beach, and Madinat Jumeirah, Dar Al Masyaf.
We also book top resorts with child-friendly activities such as water slides and aquariums at Atlantis, The Palm and camel rides over desert sand dunes at Al Maha.
Other hotels we recommend include the iconic, over-the-top Burj Al Arab and The Address, Downtown, a luxurious urban hotel with access to top shopping and dining.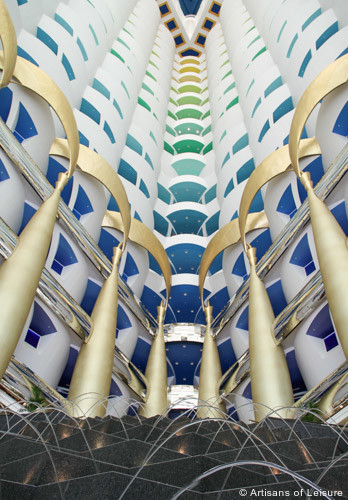 The Burj Khalifa and other incredible skyscrapers
Kids and grownups alike are amazed by Dubai's skyscrapers. The observatory high up the landmark Burj Khalifa—currently the tallest building in the world at 2,716 feet (828 m)—offers an impressive overview of the ambition of Dubai, where skyscrapers and other large-scale developments continue to emerge from the desert at a rapid pace.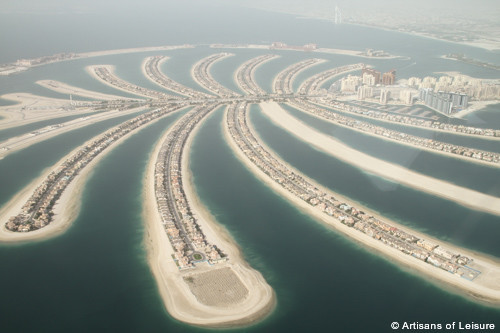 For a different perspective, we also highly recommend taking a scenic flight that offers unforgettable aerial views of Dubai, The Palm and the Arabian Desert. Contact us to make arrangements.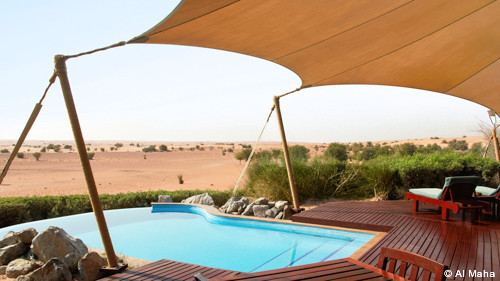 Desert excursions and overnights
Any trip to Dubai is incomplete without a private excursion into the nearby Arabian Desert. We arrange overnight stays at top desert resorts, such as Al Maha Desert Resort & Spa, for an immersive experience in the beauty and traditions of the Arabian Desert. We arrange private tours for families visiting the desert. Some of our favorite family activities include camel rides, four-wheel drive tours through sand dunes, horseback riding, archery lessons, meals around bonfires with traditional entertainment, and more.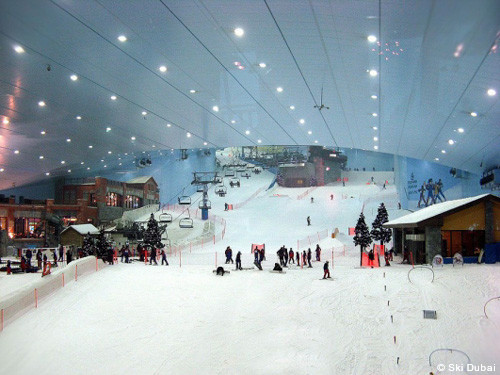 Snow skiing in the desert
Who says you can't snow ski in the desert? At Ski Dubai—the first indoor ski resort in the Middle East—we can arrange for families to hit the slopes to ski, snowboard or sled, even as outdoor temperatures climb over 100 degrees Fahrenheit. Other options include interacting with penguins or riding a zip line over the ski slopes.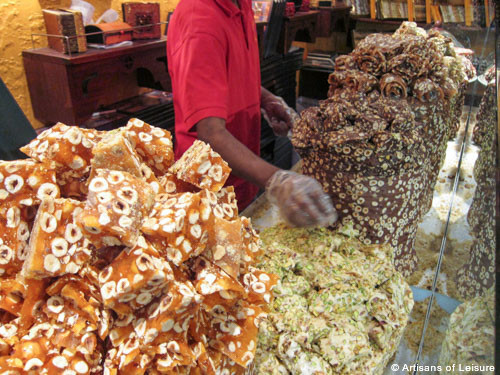 Flavors of the Middle East
Experiencing local flavors is a highlight of traveling overseas for both parents and children. During a private tour of Dubai's souks (markets), kids will love having the opportunity to discover the sweet tastes of local dates and honey-and-nut candies, as well as the heady aromas of typical Middle Eastern spices.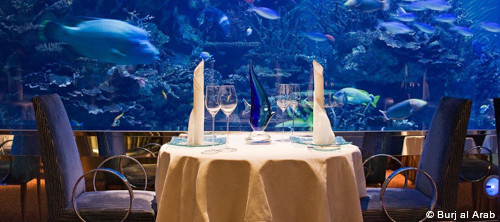 A particularly whimsical and mesmerizing place to experience local cuisine is at a luxurious seafood restaurant with views of a jumbo-size aquarium.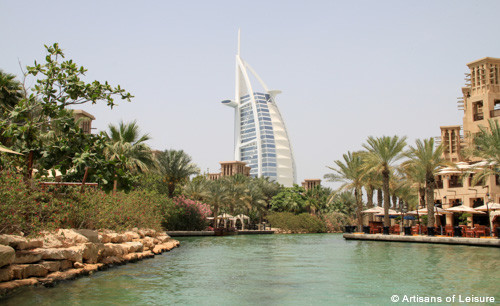 Experiencing Emirati culture
Our private cultural tours feature the best of Dubai and Emirati cultural heritage and tradition, including visiting local markets, touring historic attractions and taking boat rides on Dubai Creek.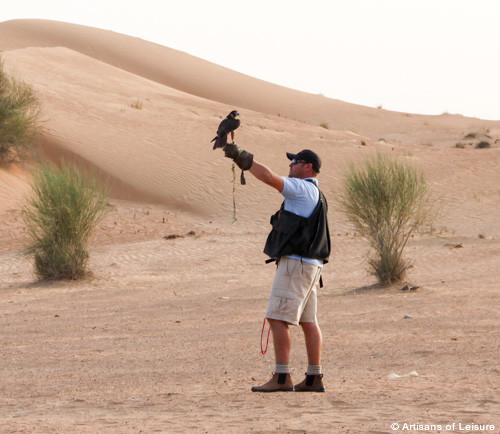 We can also arrange for families to have hands-on cultural and educational experiences related to traditional culture, such as learning about falconry, a point of national pride for Emiratis.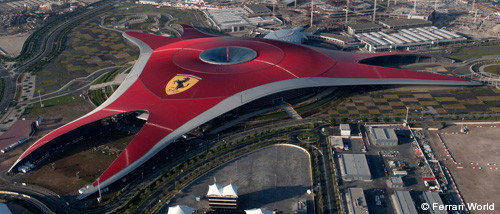 A day trip to Ferrari World in Abu Dhabi
For car-obsessed children (and parents), we can arrange a private day trip to Ferrari World in the neighboring emirate of Abu Dhabi. The sprawling facility includes a Ferrari-themed rollercoaster, F1 racing simulators, go karts, rides in miniature Ferraris through a tiny Italian countryside scene and more.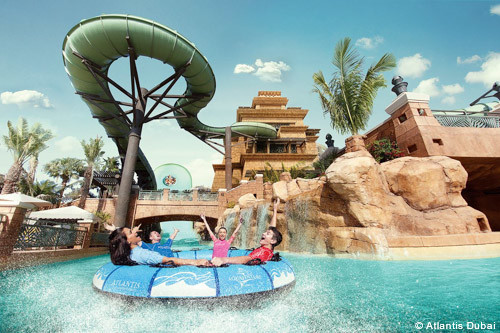 We can customize our private Dubai and United Arab Emirates tours to include any of these activities. Or, consider our Family Tour of the Emirates, which incorporates our favorite family activities throughout the country. Tours in Dubai and the UAE also combine well with neighboring Oman.
View Artisans of Leisure's private Dubai & UAE tours, or contact one of our travel experts to start planning. We also recommend viewing this gallery of images from our travels in Dubai and the UAE.
Destinations: Abu Dhabi, Dubai, UAE
Tags: Abu Dhabi, desert tours, Dubai, Dubai tours, falconry, family travel, family vacations, luxury resorts, luxury travel, markets, Middle East, skyscrapers, UAE, United Arab Emirates