Introduction to China
(7 Days)
Beijing & Great Wall, Xian, Shanghai
Discover China
(11 Days)
Beijing & Great Wall, Xian, Guilin & Yangshuo, Shanghai
Highlights of China & Hong Kong
(12 Days)
Beijing & Great Wall, Xian, Guilin & Yangshuo, Shanghai, Hong Kong
China: Three Cities
(11 Days)
Beijing & Great Wall, Shanghai, Hong Kong
Family Tour of China
(12 Days)
Beijing & Great Wall, Xian, Shanghai, Hong Kong
Luxuries of China
(13 Days)
Beijing & Great Wall, Shanghai, Hangzhou, Hong Kong
Hong Kong in Depth
(6 Days)
Hong Kong & environs
China in Depth
(19 Days)
Beijing & Great Wall, Xian, Guilin & Yangshuo, Hangzhou, Shanghai & Suzhou, Lijiang, Hong Kong
Exclusive China
(14 Days)
Beijing & Great Wall, Lijiang, Shanghai, Hong Kong
Culinary Tour of China
(13 Days)
Beijing & Great Wall, Xian, Hangzhou, Shanghai, Hong Kong
Treasures of Yunnan
(10 Days)
Kunming, Dali, Lijiang, Tiger Leaping Gorge, Zhongdian
Active China
(13 Days)
Beijing & Great Wall, Huangshan, Yangshuo, Longsheng, Guilin, Hong Kong
Spa & Wellness Tour of China
(10 Days)
Shanghai & environs, Suzhou, Hangzhou
Journey Through China & Tibet
(18 Days)
Beijing & Great Wall, Shanghai, Guilin & Yangshuo, Xian, Chengdu, Lhasa, Hong Kong
Luxury Tibet Tours
Introduction to Tibet
(4 Days)
Lhasa and environs
Chengdu & Tibet
(7 days)
Chengdu, Lhasa
Multi-country Tours
Southeast Asia in Style
(20 Days)
Hong Kong, Hanoi, Hoi An, Saigon, Siem Reap, Chiang Mai, Bangkok
Family Tour of Southeast Asia
(13 Days)
Bangkok, Chiang Mai, Siem Reap, Hong Kong
Best of the Himalayas: Bhutan, Nepal & Tibet
(13 Days)
Paro, Thimphu, Punakha, Kathmandu, Lhasa
Best of Japan & China
(15 Days)
Tokyo, Hakone, Kyoto, Beijing & Great Wall, Xian, Guilin & Yangshuo, Shanghai
Three Capitals: Tokyo, Seoul & Beijing
(11 days)
Tokyo, Seoul, Beijing & Great Wall


Journey Through China & Tibet
(18 Days - Departs Daily on a Private Basis)
Beijing & Great Wall, Shanghai, Guilin & Yangshuo, Xian, Chengdu, Lhasa, Hong Kong
This comprehensive tour is the ultimate luxury journey through China and Tibet.

Begin in Beijing, China's centuries-old capital. With your private guide and driver, tour imperial masterpieces such as the Forbidden City, the Temple of Heaven and the Summer Palace. Explore the narrow hutongs (lanes) of a traditional residential neighborhood. See lesser-known temples, and venture to a little-visited hilltop for panoramic views over the rooftops of the Forbidden City. Visit markets specializing in pearls, silk, food and furniture, and, if desired, explore new art gallery districts that showcase the city's burgeoning contemporary art scene. One day, take an excursion to the Great Wall of China.

Next, continue to Shanghai and experience the unbridled energy of China's most stylish and modern city. During private touring, learn about Shanghai's history through the architecture of the Bund, the French Concession, Pudong and other districts. Tour some of China's best museums, including the Shanghai Museum and Long Museum. Also visit up-and-coming neighborhoods filled with art galleries, design shops and stylish new restaurants. One day, take an excursion to Suzhou or another nearby water town to cruise canals lined with Ming Dynasty homes, and tour private gardens that we've chosen as our favorites.

Continue to Guilin, home to some of China's most breathtaking scenery. Cruise the Li River to Yangshuo— China's most beautiful river journey—passing through a storied landscape of limestone peaks and rice paddies. From Yangshuo, take a motorized rickshaw or bike tour along the backroads of this picturesque region, exploring local villages with your private guide and driver.

Next, fly to the ancient capital of Xian, a major stop on the Silk Road. See the famed Terracotta Warriors and the massive city walls. Explore a local night market and the lively streets of the Muslim Quarter. Visit the important Big and Small Goose Pagodas. Tour the impressive Shaanxi Provincial History Museum and the Stele Forest, a fascinating library of tall stone tablets.

Continue by air to Chengdu, the modern capital of Sichuan. See frolicking giant pandas at the Chengdu Research Base of Giant Panda Breeding, and learn about conservation efforts to reestablish their numbers in the wild. During private city touring, see highlights such as the Wide and Narrow Alleys, a historic area filled with shops and restaurants, and People's Park, where locals socialize and play mahjongg. Enjoy tickets to a performance of Sichuan Opera that includes the mysterious local art of face-changing. Other options include visiting nearby archaeological sites such as Sanxingdui to learn about the ancient cultures that once inhabited this area.

Fly to Lhasa, the capital of Tibet and a city steeped in Buddhist spirituality and Tibetan traditions. During flexible touring with your expert guide and driver, visit Lhasa's most compelling sights, including Potala Palace, the fortress-like Buddhist complex that towers over the city. Tour the most interesting parts of the palace and monastery compound, which is the historic seat of the Dalai Lama. Also, visit ancient Jokhang Temple, the most sacred temple in Tibet and an important and lively pilgrimage site for Tibetan Buddhists, who come to prostrate themselves, spin prayer wheels, and see a revered, life-size sculpture of the Buddha as a boy. If desired, also enjoy a private trek to the Drak Yerpa caves. Additional activities in and around Lhasa can be arranged according to your interests, such as private meditation sessions, visits to homes, guided hikes, visits to important monasteries outside Lhasa, and more.

Conclude in Hong Kong, one of Asia's most attractive and exciting cities, with a spectacular skyline, beautiful harbors and beaches, superb restaurants, bustling markets and much more. With your expert private guide and driver, learn about the historic buildings and modern skyscrapers in Central. Tour interesting residential neighborhoods in the hills. Explore traditional markets, ride a sampan (fishing boat) across Aberdeen harbor and a tram up Victoria Peak, browse the boutiques in the fashionable Soho district and perhaps get fitted for custom clothing at our favorite tailors. Explore local markets to learn about traditional Chinese medicine and unusual food products. Also visit excellent museums, a tea house, and other favorite spots.
Itinerary Overview
Day 1
Arrive Beijing
VIP assistance at airport upon arrival. Private arrival transfer to hotel for 3 nights
Day 2
Beijing
Full-day private city tour
Day 3
Beijing & Great Wall
Private excursion to the Great Wall
Day 4
Beijing – Shanghai
Private transfer for flight or train to Shanghai. Private arrival transfer to hotel for 3 nights
Day 5
Shanghai
Full-day private city tour
Day 6
Shanghai & environs
Private city touring or excursion to Suzhou or other water village
Day 7
Shanghai – Guilin
Private transfer for flight to Guilin. Private arrival transfer to hotel in Guilin for 2 nights
Day 8
Guilin & Yangshuo
Morning cruise on the Li River to Yangshuo. Afternoon private tour of Yangshuo villages and countryside
Day 9
Guilin – Xian
Private transfer for flight to Xian. Private arrival transfer to hotel for 1 night. Afternoon private city tour
Day 10
Xian – Chengdu
Morning private visit to Terracotta Warriors. Private transfer for flight to Chengdu. Private arrival transfer to hotel for 2 nights
Day 11
Chengdu
Morning visit to panda breeding center. Afternoon private city tour. Evening tickets to Sichuan opera
Day 12
Chengdu – Lhasa
Private transfer for flight to Lhasa. Private arrival transfer to hotel for 3 nights. Begin private touring
Day 13
Lhasa
Full-day private tour
Day 14
Lhasa
Full-day private tour with option for hike
Day 15
Lhasa – Hong Kong
Private transfer for connecting flights to Hong Kong. Private arrival transfer to hotel for 3 nights
Day 16
Hong Kong
Full-day private city tour
Day 17
Hong Kong
Morning private city tour. Afternoon at leisure
Day 18
Depart Hong Kong
Private airport transfer
Hotels
| | |
| --- | --- |
| Beijing: | Peninsula Beijing |
| Shanghai: | Peninsula Shanghai |
| Guilin: | Shangri-La Hotel Guilin or Banyan Tree Yangshuo |
| Xian: | Sofitel Legend People's Grand Hotel |
| Chengdu: | St. Regis Chengdu or Temple House Chengdu |
| Lhasa: | Shangri-La Lhasa or St. Regis Lhasa |
| Hong Kong: | The Four Seasons Hong Kong or Peninsula Hong Kong |
Cost
| | |
| --- | --- |
| $26,670 | Per person (double occupancy) |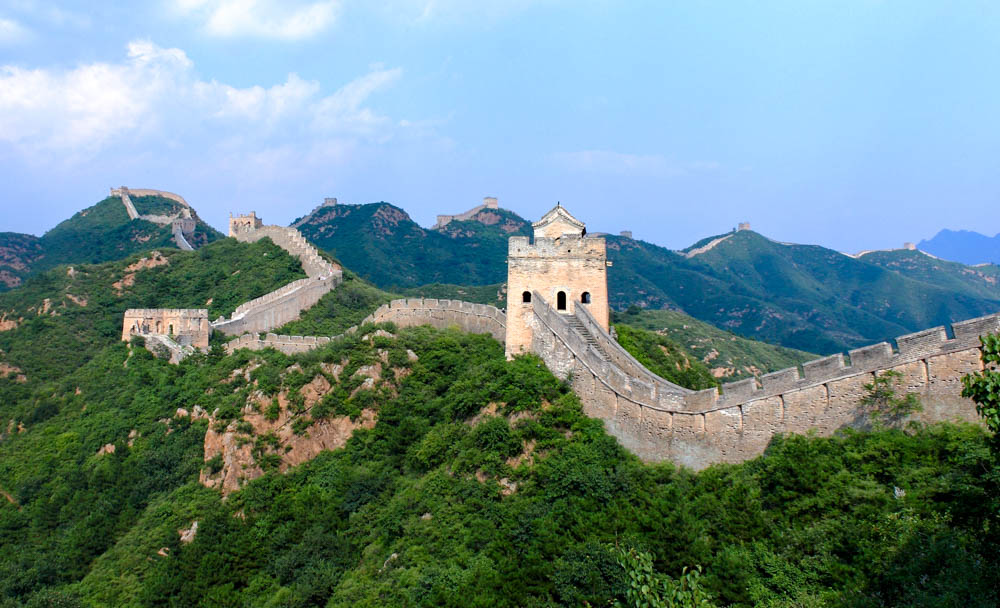 You put together the most amazing China trip. It was the best trip we've ever taken and we travel well!
~ L.R., Short Hills, NJ
We wanted to tell you how absolutely superb our China trip was.  Really, the trip of a lifetime and everything you promised.
~ E.G., Los Angeles, CA
Thanks, thanks and more thanks for a spectacular China trip. We were catered to hand and foot and it could not have been better. The guides were great and really enhanced the trip for us.
~ H.R., Englewood, NJ
The trip was fantastic. The guides were all very helpful, friendly, informative, high quality, and very worthwhile. China was phenomenal, beautiful, and everything we wanted it to be. Thank you for everything.
~ P.W., Chappaqua, New York
I had the most marvelous experience with Artisans of Leisure, and I would recommend you to anyone and everyone wanting an in-depth cultural tour of China. Our tour was flawless in every way. We are most appreciative of the personalized touring and high level of service that you provide.
~ D.W., Washington D.C.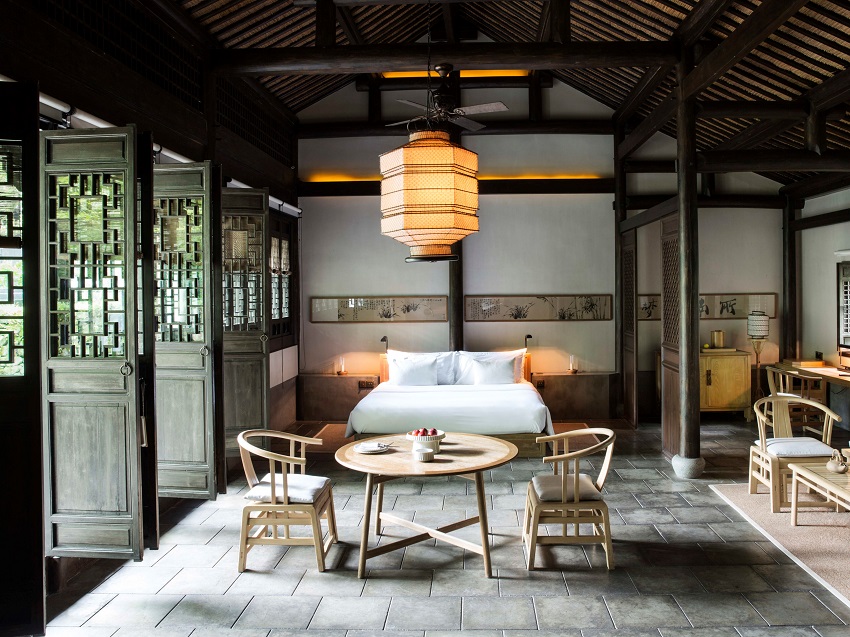 Recommended by:
Departures
Conde Nast Traveler
The New York Times
Wall Street Journal
Travel + Leisure
Town & Country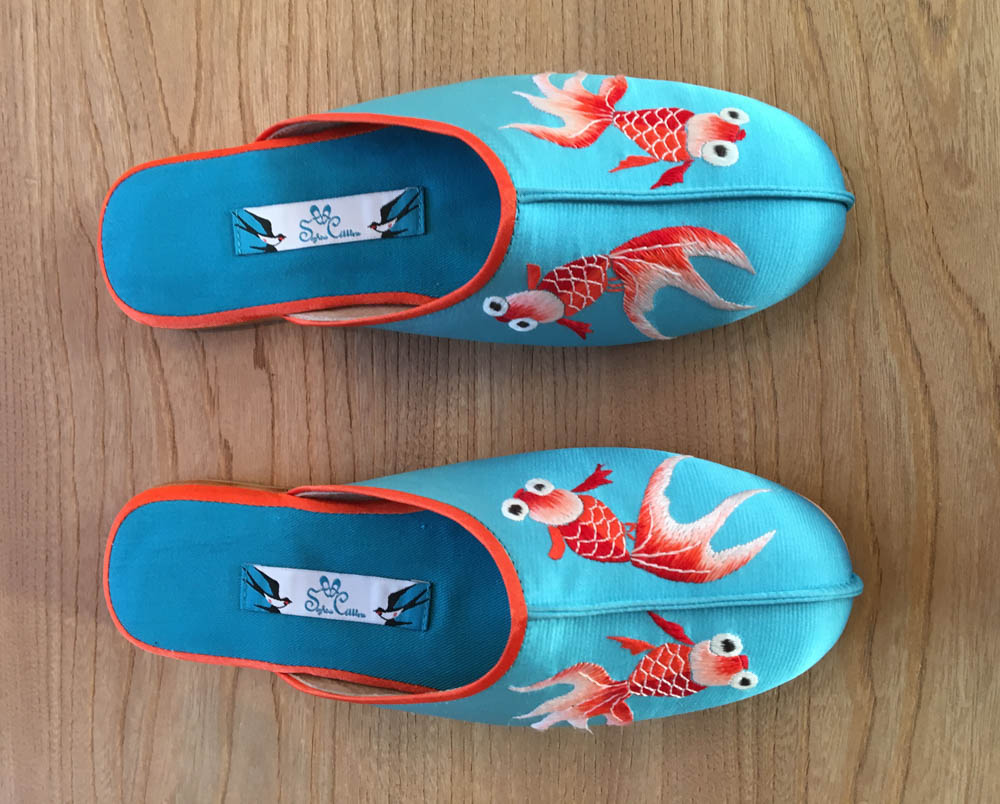 Must Experience: James Turrell's Gathered Sky in Beijing
Iconic Image: Xian's Terracotta Army
Just Back: A Private Tour of China & Tibet
Must Experience: Dim Sum in Hong Kong
Pandas & More in Chengdu, China
A Private Family Tour of China: Artisans of Leisure Travelers Share Their Photos
Pandas & More in Chengdu, China