December 19, 2016
Iconic Image: Xian's Terracotta Army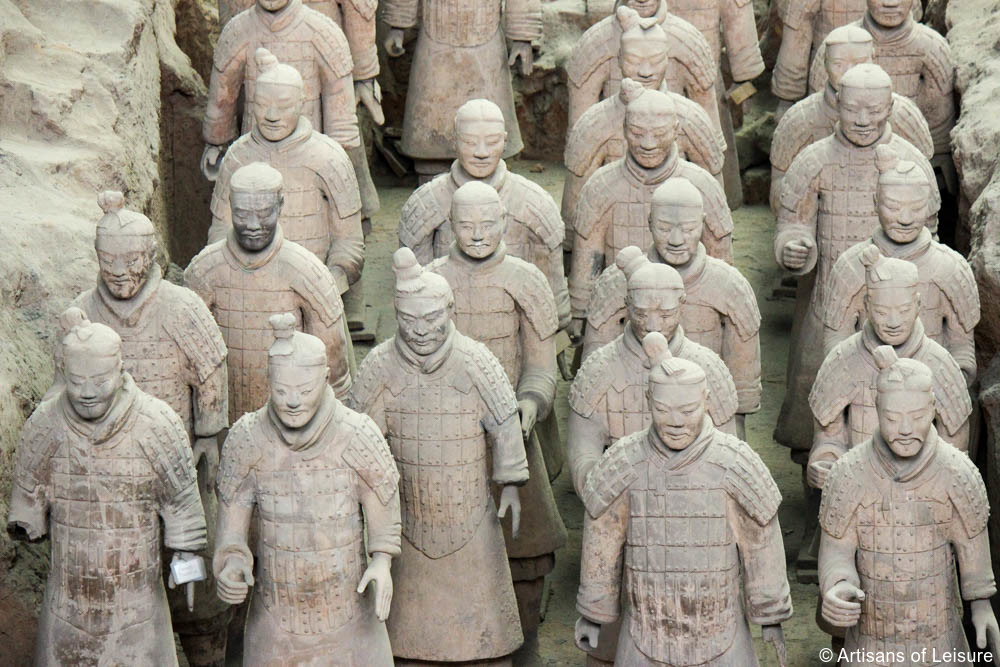 It's hard to imagine the vastness of Xian's Terracotta Army of Warriors and Horses, one of the most significant archeological excavations in the world, until you see them in person.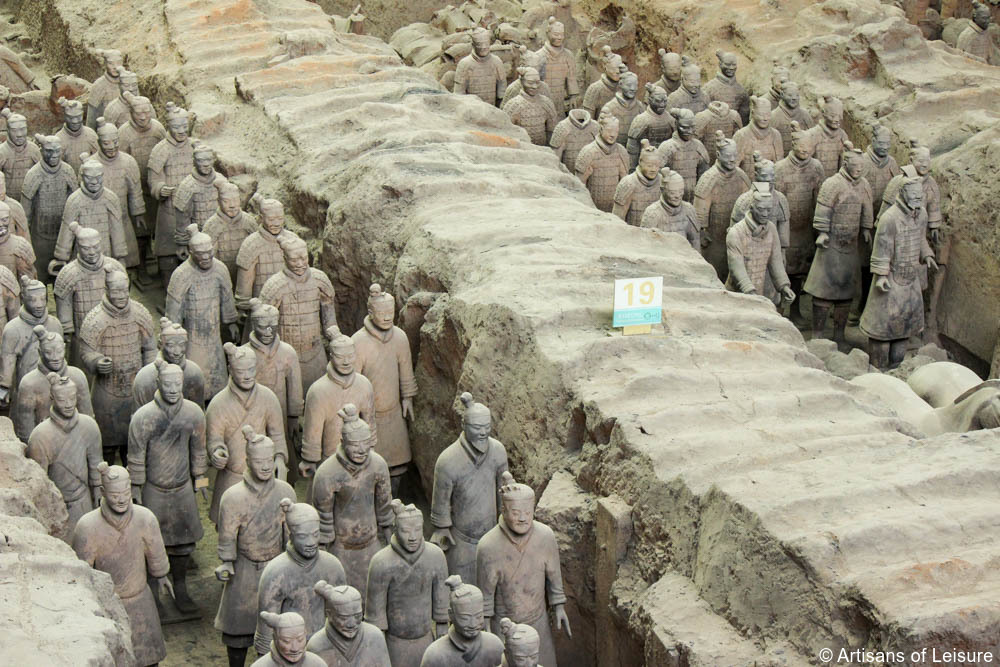 These warriors were created in 246 B.C. as part of the 20 square mile tomb of Qin Shi Huang Di, the first emperor of the unified China. The purpose of these figures, which were assembled piece by piece, was to provide a security force for the emperor in the afterlife. Forty years after the construction began, their service began with the emperor's passing.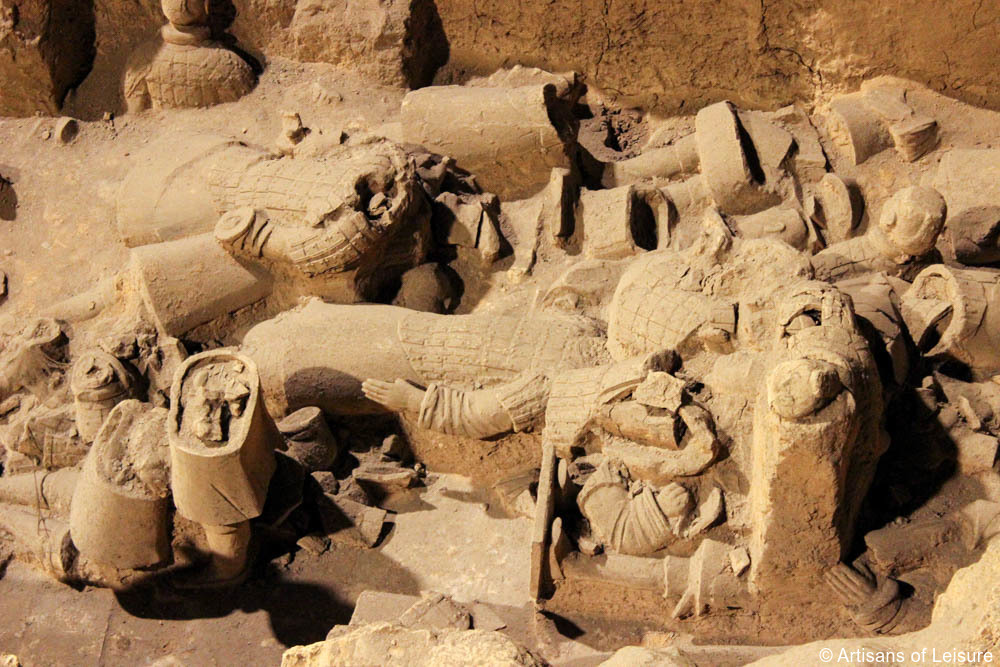 The army remained hidden underground until 1974, when farmers, who were in the process of digging a well, came upon the main chamber. The discovery turned into a major excavation site, now known as Vault One. Visitors today see the ongoing work, including the excavated pits and the onsite archeologists who continue to work on restoring the figures.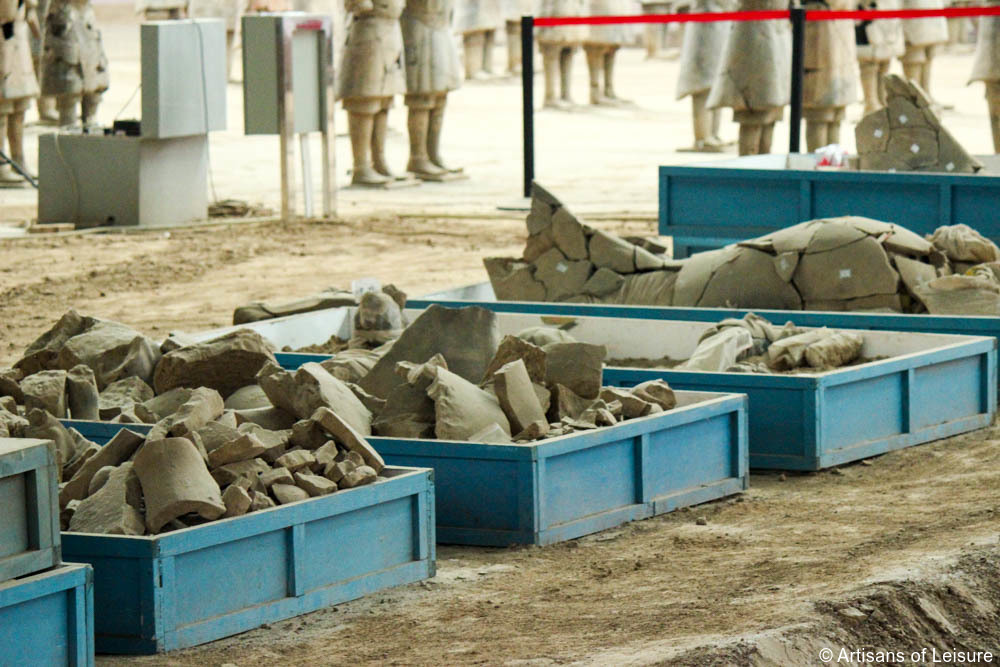 Three additional chambers have subsequently been unearthed and can also be visited, totaling 8,000 soldiers, 130 chariots and 670 horses.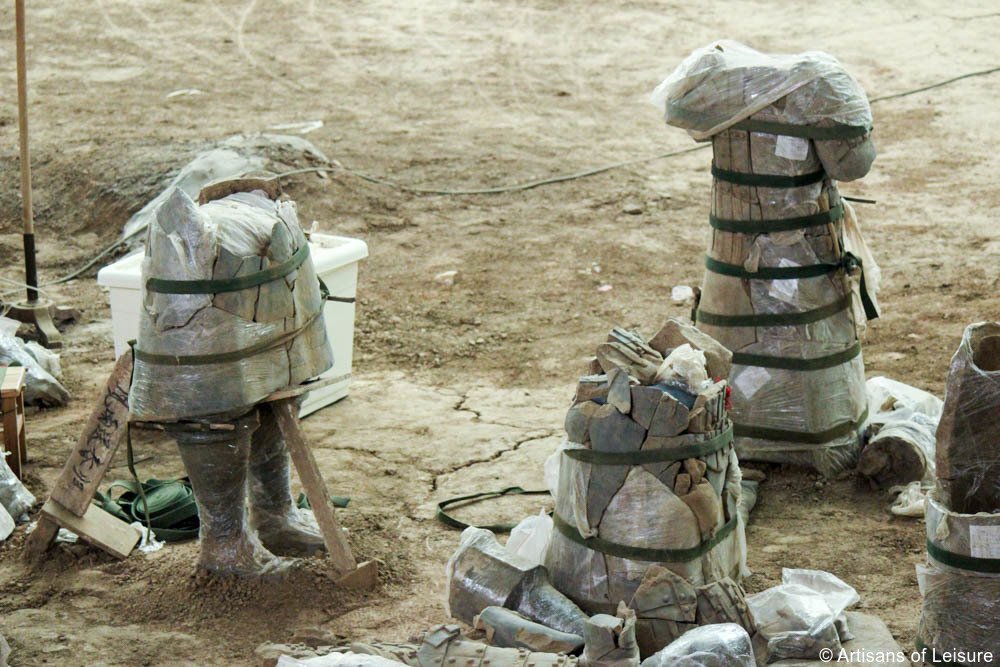 More discoveries are on the horizon, including a way to view the emperor's tomb itself, and archaeologists can only speculate at what treasures the massive tomb may hold.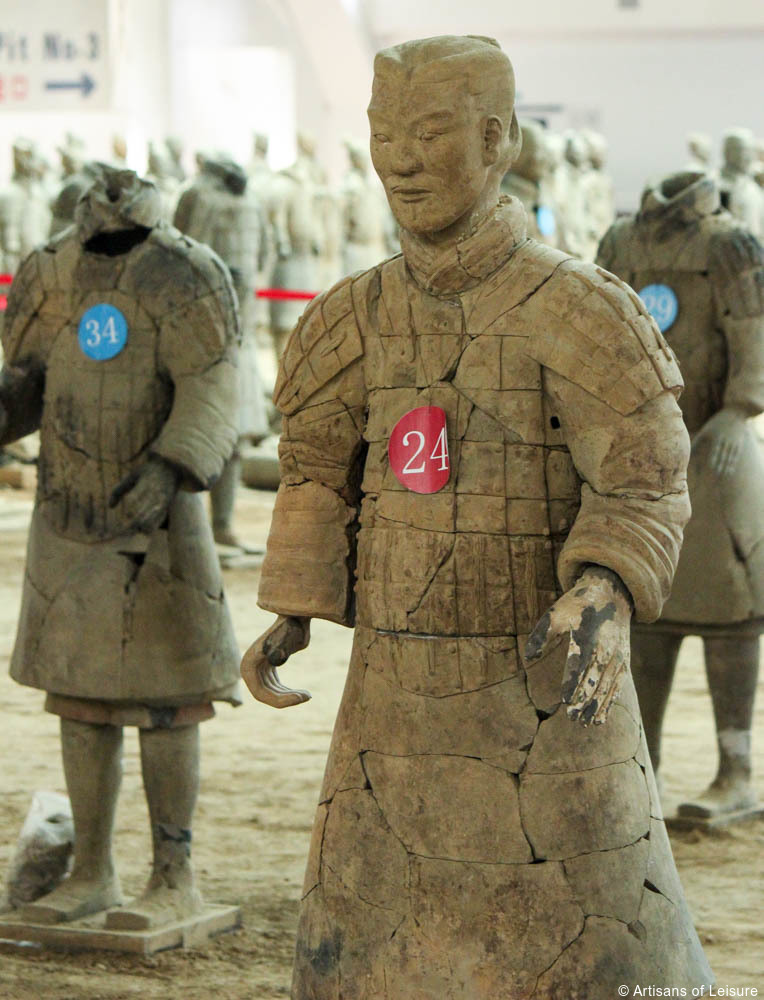 It's an astonishing experience to stand in Vault One above the immense army. Row after row of life-sized ceramic soldiers—each with unique facial features and expressions, hairstyles and dress according to military rank—extend out in a space the size of an airplane hangar. Their horses and chariots stand behind. All soldiers face east toward the ancient enemies of the Qin state, as they did during ancient times. It feels like they extend into infinity.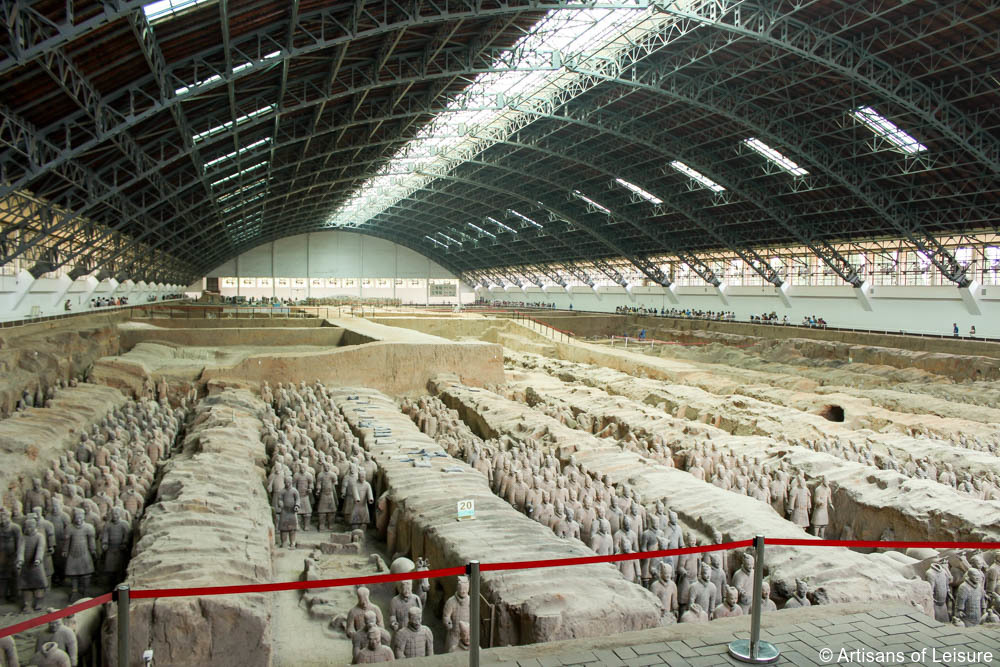 Xian was the gateway to the Silk Road and is the home to many other historic and cultural riches, including the towering Big and Small Goose Pagodas, the impressive Shaanxi Provincial History Museum, ancient city walls, a lively market and culinary scene, and the Stele Forest and its collection of tall stone tablets.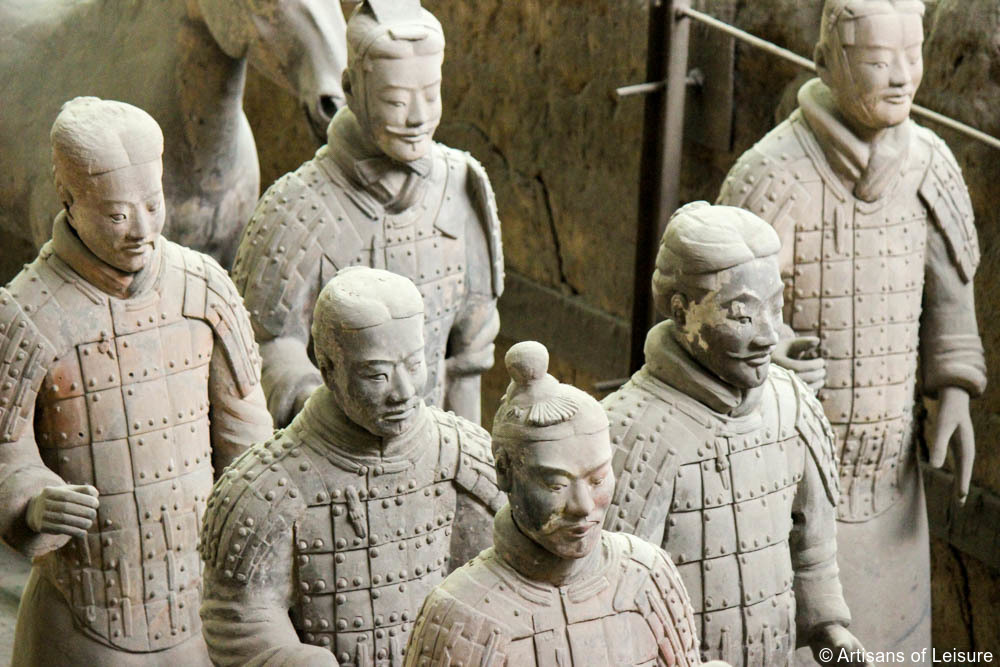 Artisans of Leisure arranges private, customized China tours that include Xian's highlights and excavation sites of the Terracotta Army.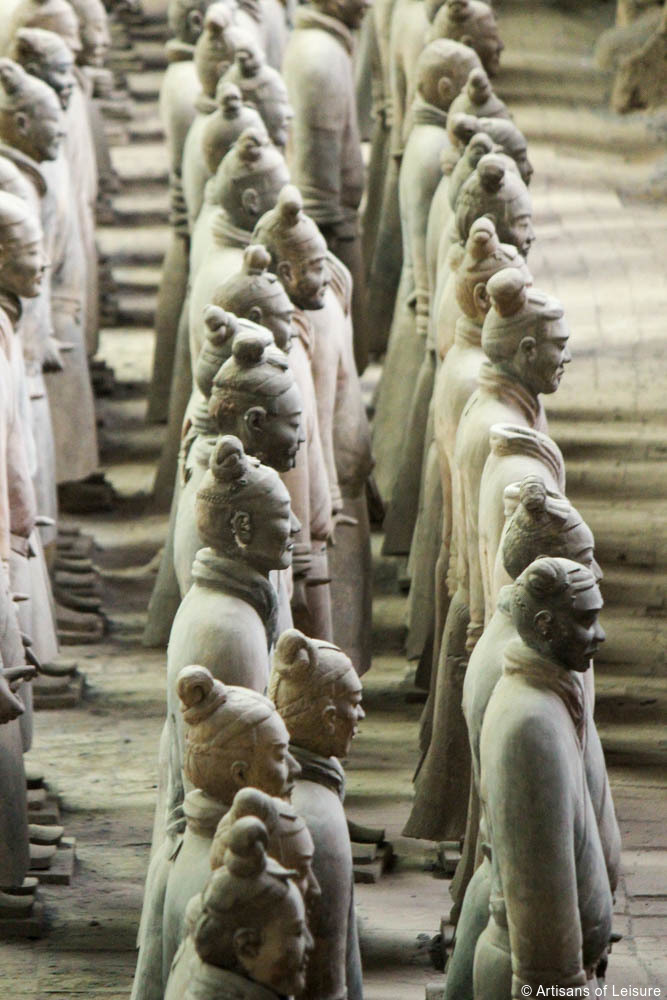 Contact us for more information or view our recommended China tours.