Introduction to China
(7 Days)
Beijing & Great Wall, Xian, Shanghai
Discover China
(11 Days)
Beijing & Great Wall, Xian, Guilin & Yangshuo, Shanghai
Highlights of China & Hong Kong
(12 Days)
Beijing & Great Wall, Xian, Guilin & Yangshuo, Shanghai, Hong Kong
China: Three Cities
(11 Days)
Beijing & Great Wall, Shanghai, Hong Kong
Family Tour of China
(12 Days)
Beijing & Great Wall, Xian, Shanghai, Hong Kong
Luxuries of China
(13 Days)
Beijing & Great Wall, Shanghai, Hangzhou, Hong Kong
Hong Kong in Depth
(6 Days)
Hong Kong & environs
China in Depth
(19 Days)
Beijing & Great Wall, Xian, Guilin & Yangshuo, Hangzhou, Shanghai & Suzhou, Lijiang, Hong Kong
Exclusive China
(14 Days)
Beijing & Great Wall, Lijiang, Shanghai, Hong Kong
Culinary Tour of China
(13 Days)
Beijing & Great Wall, Xian, Hangzhou, Shanghai, Hong Kong
Treasures of Yunnan
(10 Days)
Kunming, Dali, Lijiang, Tiger Leaping Gorge, Zhongdian
Active China
(13 Days)
Beijing & Great Wall, Huangshan, Yangshuo, Longsheng, Guilin, Hong Kong
Spa & Wellness Tour of China
(10 Days)
Shanghai & environs, Suzhou, Hangzhou
Journey Through China & Tibet
(18 Days)
Beijing & Great Wall, Shanghai, Guilin & Yangshuo, Xian, Chengdu, Lhasa, Hong Kong
Luxury Tibet Tours
Introduction to Tibet
(4 Days)
Lhasa and environs
Chengdu & Tibet
(7 days)
Chengdu, Lhasa
Multi-country Tours
Southeast Asia in Style
(20 Days)
Hong Kong, Hanoi, Hoi An, Saigon, Siem Reap, Chiang Mai, Bangkok
Family Tour of Southeast Asia
(13 Days)
Bangkok, Chiang Mai, Siem Reap, Hong Kong
Best of the Himalayas: Bhutan, Nepal & Tibet
(13 Days)
Paro, Thimphu, Punakha, Kathmandu, Lhasa
Best of Japan & China
(15 Days)
Tokyo, Hakone, Kyoto, Beijing & Great Wall, Xian, Guilin & Yangshuo, Shanghai
Three Capitals: Tokyo, Seoul & Beijing
(11 days)
Tokyo, Seoul, Beijing & Great Wall


Best of the Himalayas: Bhutan, Nepal & Tibet
(13 Days - Departs Daily on a Private Basis)
Thimphu, Punakha, Paro, Kathmandu, Lhasa
Enjoy personalized touring and luxury hotels in Bhutan, Nepal and Tibet on this ultimate private tour of the Himalayas.
Begin in Thimphu, the capital of Bhutan. Enjoy comprehensive touring of Thimphu's many cultural attractions and important Buddhist highlights. Meet local people, learn about local traditions, explore a bustling market, and visit various small museums specializing in textiles, folk heritage, and traditional Bhutanese arts and crafts. If desired, enjoy a private hike to rural villages and monasteries. Upon request, we can also arrange for special experiences such as a private Bhutanese cooking lesson at a local home, a meeting with a Bhutanese astrologer, or a private meditation session with monks.
Next, drive through the mountains, passing the 108 stupas of Dochu La, to Punakha, the ancient winter capital located in a sub-tropical valley where rhododendron and magnolia bloom and orange and banana trees flourish. Relax at your luxurious farmhouse-style lodge, set among rice terraces, chili and cabbage fields and traditional Bhutanese farmhouses. Enjoy a peaceful walk through rural farming villages, receive a blessing from a monk, opt to hike up a mountain for beautiful panoramic views of the valley, and visit the stunning Punakha Dzong.
Next, visit Paro, a resort town nestled among the Himalayas. Visit the National Museum, browse shops for Himalayan crafts and Buddhist items, and hike to Tiger's Nest, a breathtaking monastery clinging to a cliff that is one of the most important icons of Bhutan. Other activities can be incorporated based on your interests, such as a private archery lesson, yoga, a biking excursion, or traditional Bhutanese spa treatments.
Fly to Kathmandu, the endlessly fascinating capital of Nepal. During private touring with your expert guide and driver, walk through the lively backstreets of Old Kathmandu to see artisans' workshops, traditional markets, and active Buddhist and Hindu temples. Explore the cultural highlights in the numerous UNESCO World Heritage-listed monument zones around the city and in the surrounding Kathmandu Valley. Tour the beautiful courtyards, palaces and historic monuments of Kathmandu's Durbar Square. Circumambulate the mammoth white stupa at Boudhanath, the most important Tibetan Buddhist temple outside Tibet, with throngs of pilgrims and worshippers, and perhaps duck into one of the smaller temple buildings to light a candle or spin a giant prayer wheel among the faithful. Venture to the hilltop Swayambhunath, another important and photogenic Buddhist temple with an iconic white stupa, flapping prayer flags, and panoramic views of Kathmandu and the foothills of the Himalayas. Observe ceremonies at Pashupatinath, a sprawling Hindu temple complex that's the oldest and most revered Hindu site in Kathmandu. Other highlights include seeing Kumari Devi—a living goddess—and relaxing in the Garden of Dreams, a soothing green oasis. One morning, if desired, enjoy a fixed-wing scenic flight to see Mount Everest and other snow-capped high Himalayan peaks, a truly memorable experience.
In the Kathmandu Valley, tour the extensive palace districts in the former royal capitals of Patan and Bhaktapur. See beautiful traditional brick buildings with finely carved wooden windows. Visit the Patan Museum, a former palace and one of the best museums of traditional Nepalese art in the country. Peruse fine metal crafts such as singing bowls, brass tableware and gold-leafed religious icons produced in the small workshops of Patan. Browse for woodwork and ceramics created by artisans in Bhaktapur. Find the perfect shawl made of the finest Nepalese pashmina (cashmere). Learn about the iconography in Buddhist thangka paintings, and perhaps select one to take home. You will have ample time to shop for these and other typical Nepalese products, such as handmade paper and prayer wheels during your tour. Also sample local foods such as juju dhau, Bhaktapur's unique "king yogurt."
Finally, journey to Lhasa, Tibet, the "rooftop of the world," and explore this sky-high Tibetan city (elevation: 11,450 feet) that is steeped in Buddhist spirituality and filled with temples, monasteries and palaces built by artisans seeking good karma. Enjoy flexible touring with a private guide and driver as you visit the city's most compelling sights. Walk along Barkhor, a wide pedestrian street that encircles Tibet's most sacred building, Jokhang Temple, which is filled with antique murals and statues—and air thick with burning incense. Visit Potala Palace, a complex built on the slopes of Mount Marpori by the Fifth Dalai Lama in the late 17th century and featuring multiple palaces and 1,000 rooms. Other sights include the grotto-like Palha Lupuk Temple and a choice of 15th-century monasteries located outside of the city. If desired, also enjoy a private trek to the Drak Yerpa caves.
Upon request, we can incorporate activities such as overnight treks, meetings with local specialists, farm visits, monastery visits, soft-adventure activities (hiking, biking, archery, rafting or golf), shopping, cooking classes, blessings and meditations led by monks, and more.
Itinerary Overview
Day 1
Arrive Paro, Bhutan


Business class flight to Paro from Bangkok or India. Arrival private transfer to Thimphu for 2 nights. Begin private touring

Day 2
Thimphu


Full-day private touring with option for hiking

Day 3
Thimphu—Punakha


Private transfer to Punakha for 2 nights with touring en route

Day 4
Punakha


Private full-day gentle hikes and cultural touring

Day 5
Punakha—Paro


Private transfer to Paro for 2 nights

Day 6
Paro


Private hike to Tiger's Nest monastery

Day 7

Paro—Kathmandu, Nepal

Transfer and business class flight to Kathmandu for 3 nights. VIP assistance on arrival. Private afternoon tour

Day 8

Kathmandu

Full-day private touring with guide and driver

Day 9

Kathmandu

Continue private touring in the valley. Option for fixed-wing scenic flight to see the Himalayan peaks

Day 10

Kathmandu—Lhasa, Tibet

Transfer and business class flight to Lhasa for 3 nights

Day 11
Lhasa


Full-day private touring in and around Lhasa

Day 12
Lhasa


Continue private touring or opt for a full-day hike to Drak Yerpa caves

Day 13
Depart Lhasa


Private airport transfer
Hotels
| | |
| --- | --- |
| Thimphu: | Taj Tashi, Thimphu |
| Punakha: | Amankora Punakha or Uma Punakha |
| Paro: | Uma Paro |
| Kathmandu: | Dwarika's Hotel or Hyatt Regency Kathmandu |
| Lhasa: | St. Regis Lhasa or Shangri-La Lhasa |
Cost
| | |
| --- | --- |
| $20,980 | Per person (double occupancy) |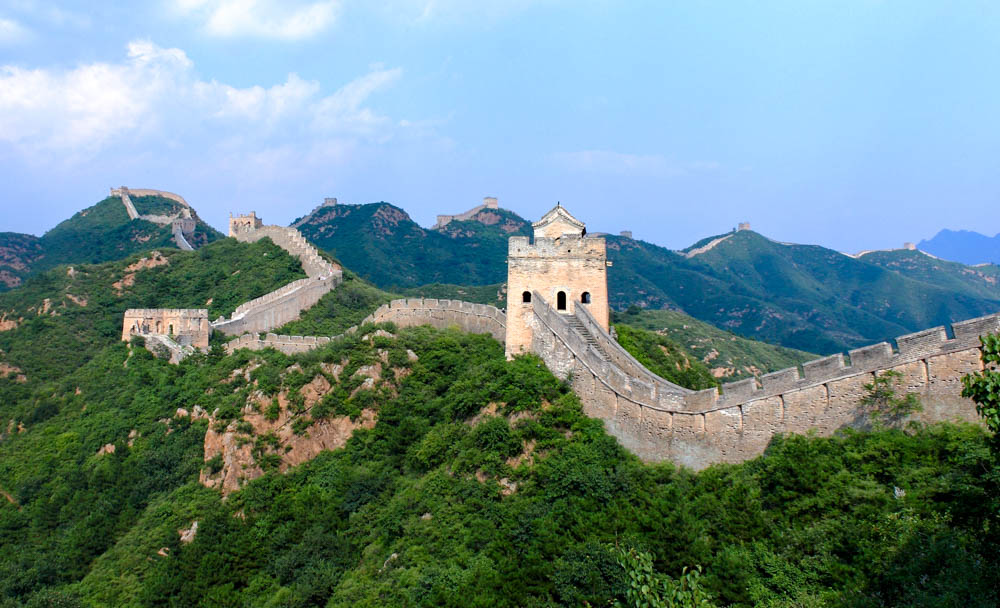 Introduction to China
(7 Days)
Beijing & Great Wall, Xian, Shanghai
Discover China
(11 Days)
Beijing & Great Wall, Xian, Guilin & Yangshuo, Shanghai
Highlights of China & Hong Kong
(12 Days)
Beijing & Great Wall, Xian, Guilin & Yangshuo, Shanghai, Hong Kong
China: Three Cities
(11 Days)
Beijing & Great Wall, Shanghai, Hong Kong
Family Tour of China
(12 Days)
Beijing & Great Wall, Xian, Shanghai, Hong Kong
Luxuries of China
(13 Days)
Beijing & Great Wall, Shanghai, Hangzhou, Hong Kong
Hong Kong in Depth
(6 Days)
Hong Kong & environs
China in Depth
(19 Days)
Beijing & Great Wall, Xian, Guilin & Yangshuo, Hangzhou, Shanghai & Suzhou, Lijiang, Hong Kong
Exclusive China
(14 Days)
Beijing & Great Wall, Lijiang, Shanghai, Hong Kong
Culinary Tour of China
(13 Days)
Beijing & Great Wall, Xian, Hangzhou, Shanghai, Hong Kong
Treasures of Yunnan
(10 Days)
Kunming, Dali, Lijiang, Tiger Leaping Gorge, Zhongdian
Active China
(13 Days)
Beijing & Great Wall, Huangshan, Yangshuo, Longsheng, Guilin, Hong Kong
Spa & Wellness Tour of China
(10 Days)
Shanghai & environs, Suzhou, Hangzhou
Journey Through China & Tibet
(18 Days)
Beijing & Great Wall, Shanghai, Guilin & Yangshuo, Xian, Chengdu, Lhasa, Hong Kong
Luxury Tibet Tours
Introduction to Tibet
(4 Days)
Lhasa and environs
Chengdu & Tibet
(7 days)
Chengdu, Lhasa
Multi-country Tours
Southeast Asia in Style
(20 Days)
Hong Kong, Hanoi, Hoi An, Saigon, Siem Reap, Chiang Mai, Bangkok
Family Tour of Southeast Asia
(13 Days)
Bangkok, Chiang Mai, Siem Reap, Hong Kong
Best of the Himalayas: Bhutan, Nepal & Tibet
(13 Days)
Paro, Thimphu, Punakha, Kathmandu, Lhasa
Best of Japan & China
(15 Days)
Tokyo, Hakone, Kyoto, Beijing & Great Wall, Xian, Guilin & Yangshuo, Shanghai
Three Capitals: Tokyo, Seoul & Beijing
(11 days)
Tokyo, Seoul, Beijing & Great Wall


You put together the most amazing China trip. It was the best trip we've ever taken and we travel well!
~ L.R., Short Hills, NJ
We wanted to tell you how absolutely superb our China trip was.  Really, the trip of a lifetime and everything you promised.
~ E.G., Los Angeles, CA
Thanks, thanks and more thanks for a spectacular China trip. We were catered to hand and foot and it could not have been better. The guides were great and really enhanced the trip for us.
~ H.R., Englewood, NJ
The trip was fantastic. The guides were all very helpful, friendly, informative, high quality, and very worthwhile. China was phenomenal, beautiful, and everything we wanted it to be. Thank you for everything.
~ P.W., Chappaqua, New York
I had the most marvelous experience with Artisans of Leisure, and I would recommend you to anyone and everyone wanting an in-depth cultural tour of China. Our tour was flawless in every way. We are most appreciative of the personalized touring and high level of service that you provide.
~ D.W., Washington D.C.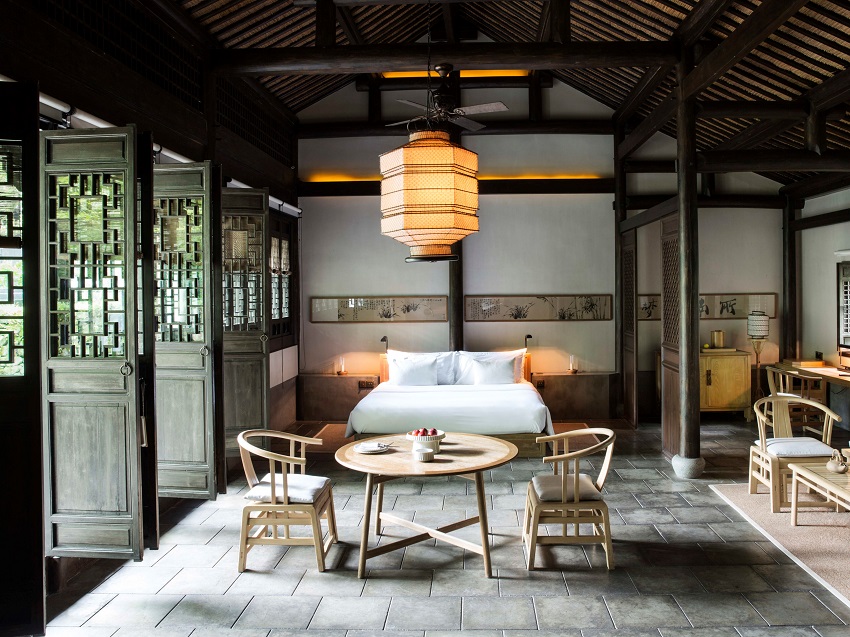 Recommended by:
Departures
Conde Nast Traveler
The New York Times
Wall Street Journal
Travel + Leisure
Town & Country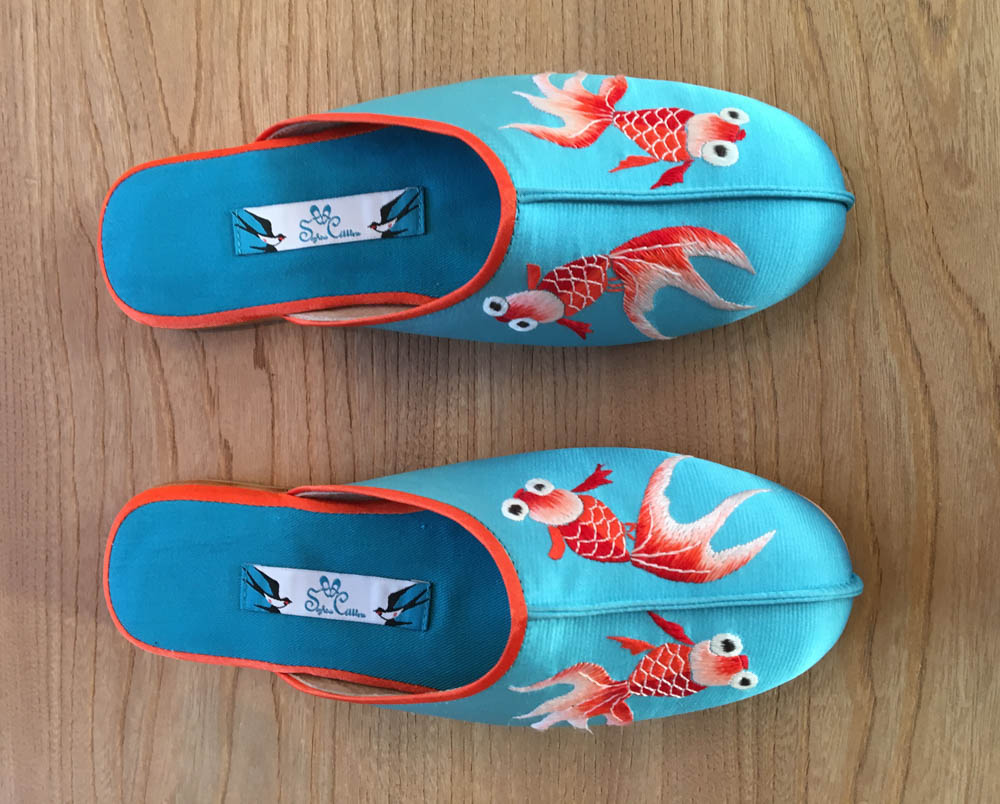 Must Experience: James Turrell's Gathered Sky in Beijing
Iconic Image: Xian's Terracotta Army
Just Back: A Private Tour of China & Tibet
Must Experience: Dim Sum in Hong Kong
Pandas & More in Chengdu, China
A Private Family Tour of China: Artisans of Leisure Travelers Share Their Photos
Pandas & More in Chengdu, China