June 13, 2019
Just Back: Luxuries of China
Enjoy this interview with Ashley Isaacs Ganz, founder & CEO of Artisans of Leisure, about her most recent visit to China with her family.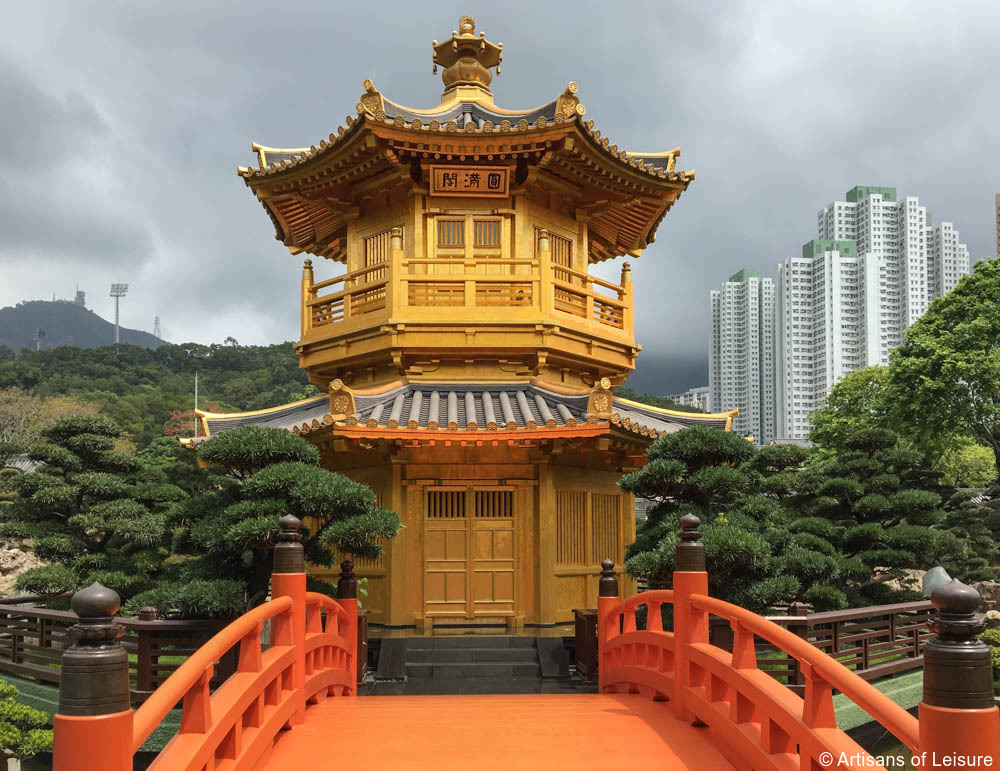 Q.) What inspired this trip to China?
The country is changing so quickly, and I wanted to revisit some of my favorite cities to focus on new hotel, culinary and cultural developments.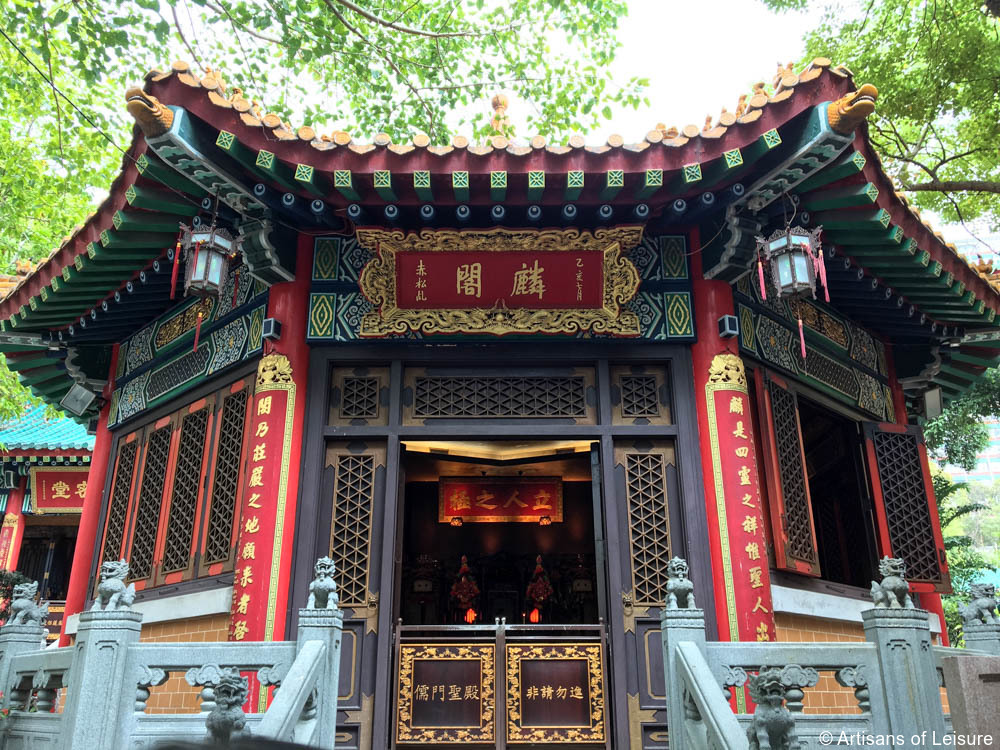 I also wanted to introduce my sons to China. We combined this tour with other parts of Asia, so we kept the China portion relatively easy and relaxed. We focused on major cities and countryside excursions. It was very much a town and country  experience.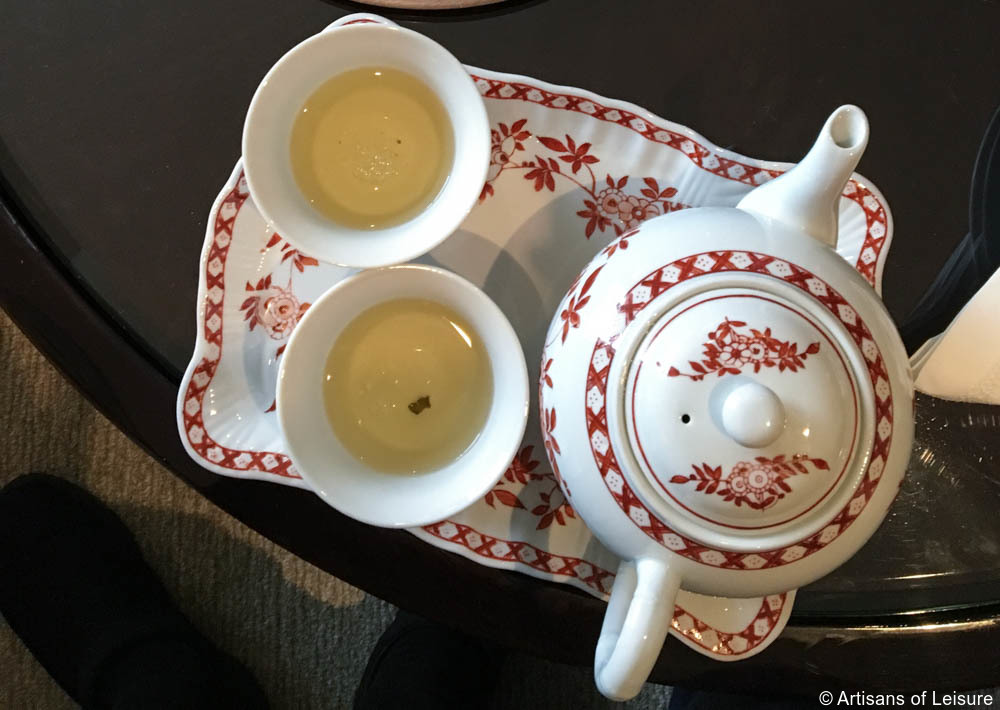 Q.) Which cities did you visit?
Hong Kong, Beijing, Shanghai and Hangzhou. We started in Hong Kong with a stay at the iconic Peninsula Hong Kong.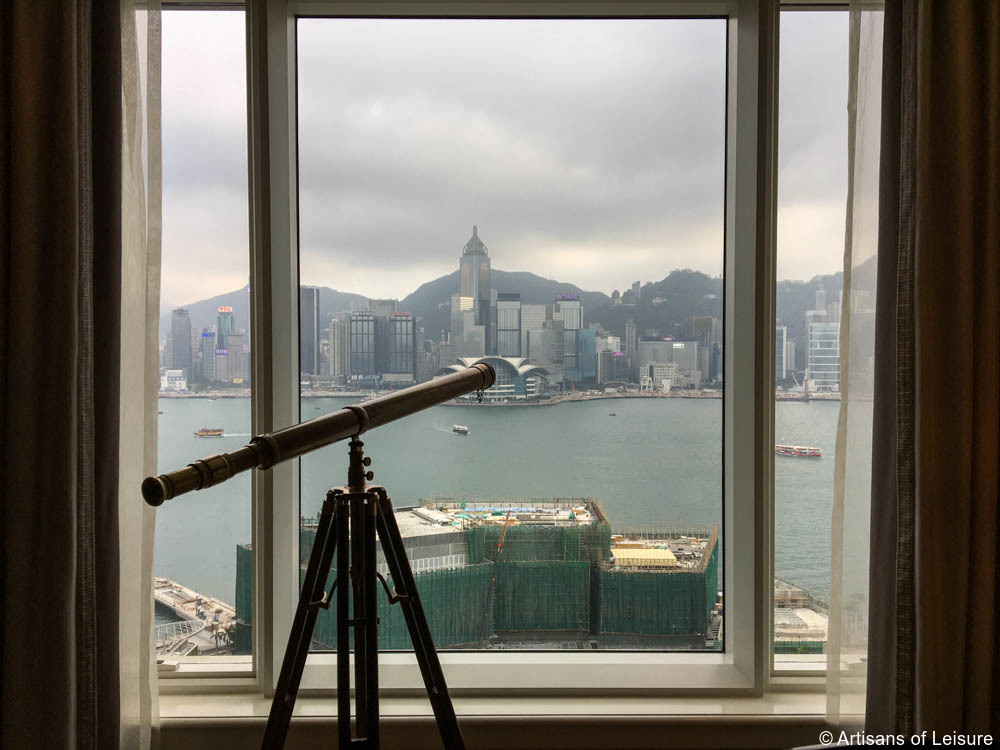 The hotel offers unrivalled views of Hong Kong Island–it's a perfect first experience in Hong Kong. Travelers of all ages are wowed by The Peninsula's hospitality, history, and setting.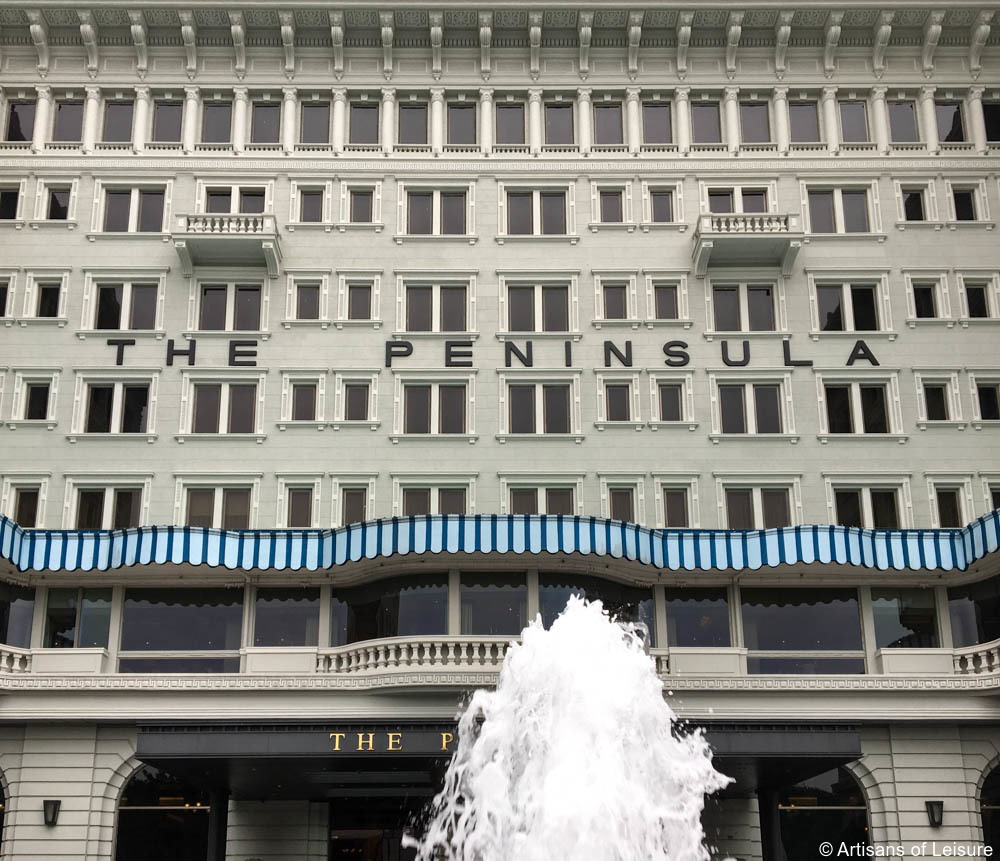 Q.) What did you see and do in Hong Kong?
We had two stays in Hong Kong–one at the beginning of our tour, before we visited mainland China, and a stay at the end of our tour. During our first stop in Hong Kong, we spent time exploring Kowloon's fun markets, including the Temple Street Market, goldfish market, jade market…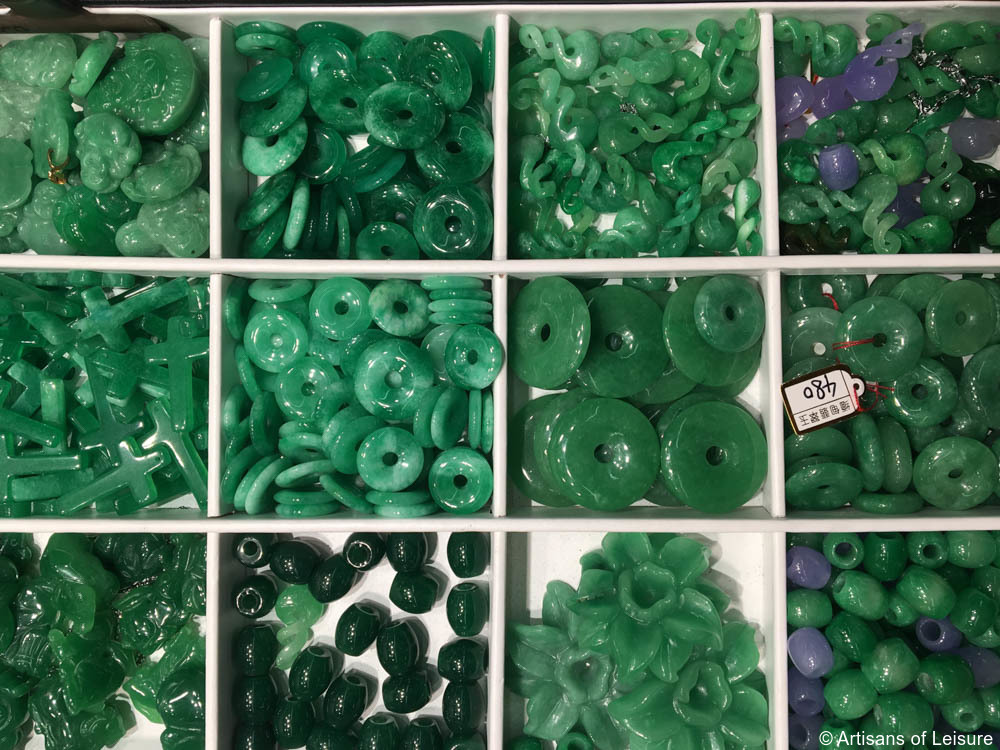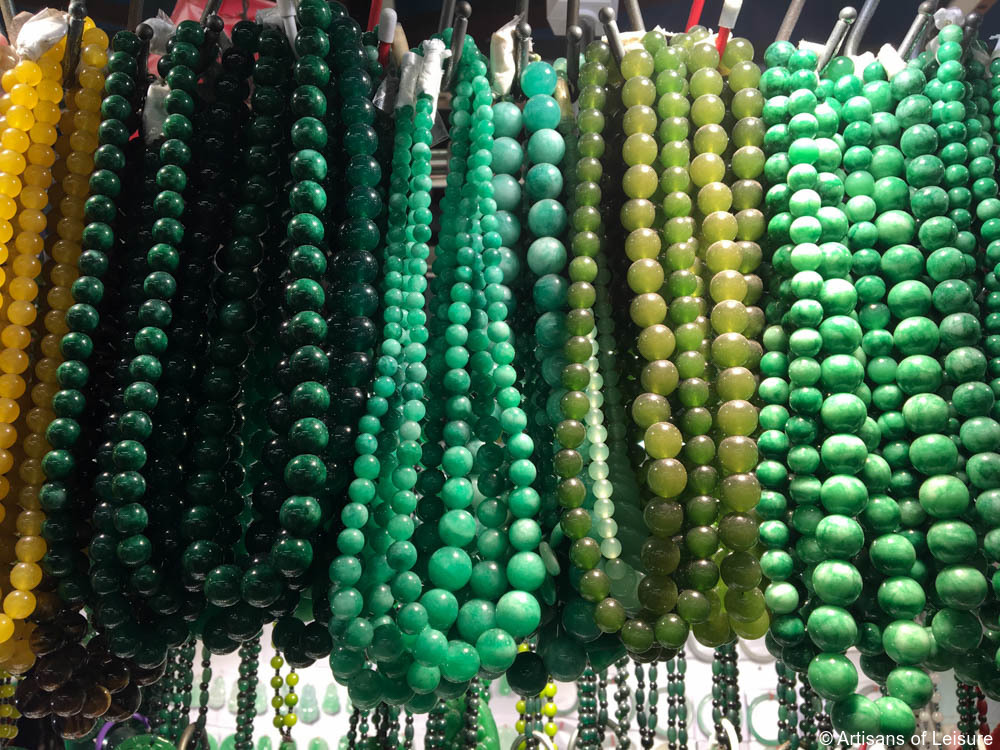 …and the Bird Garden Market.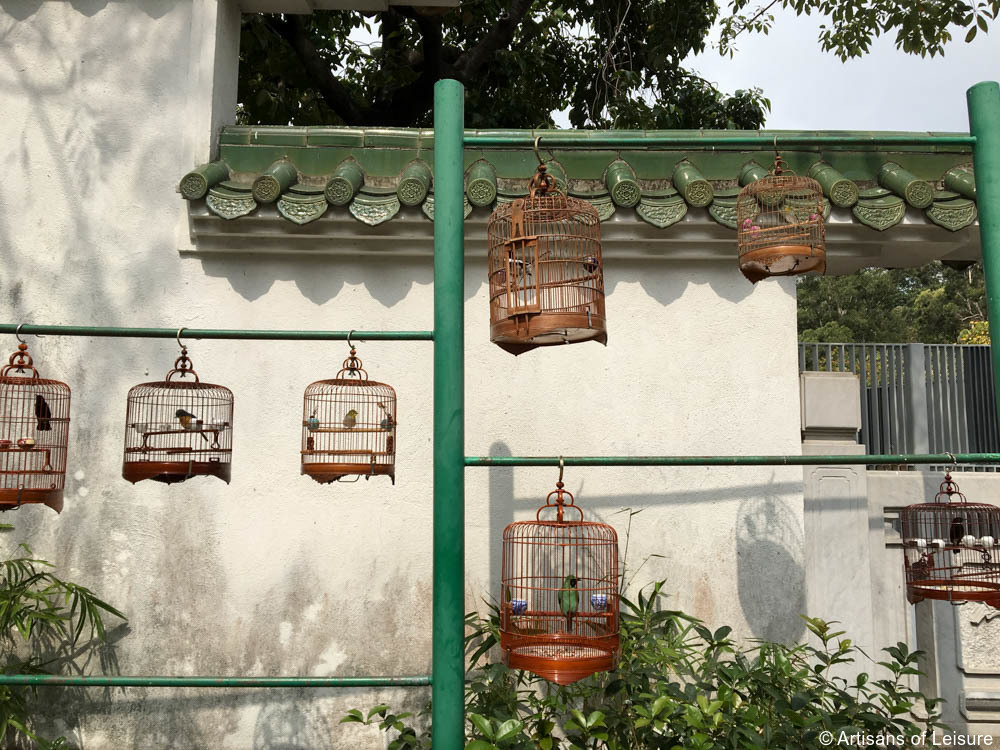 So much of Kowloon has remained the same over the years, especially the daily life at the temples.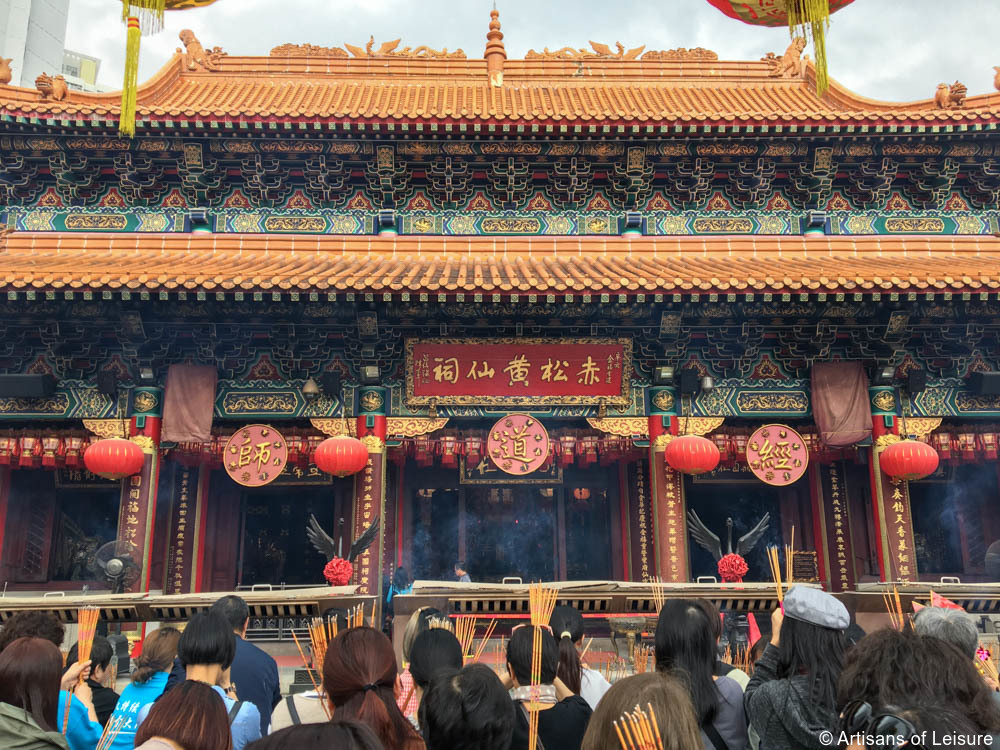 We also explored Hong Kong Island…
…old and new.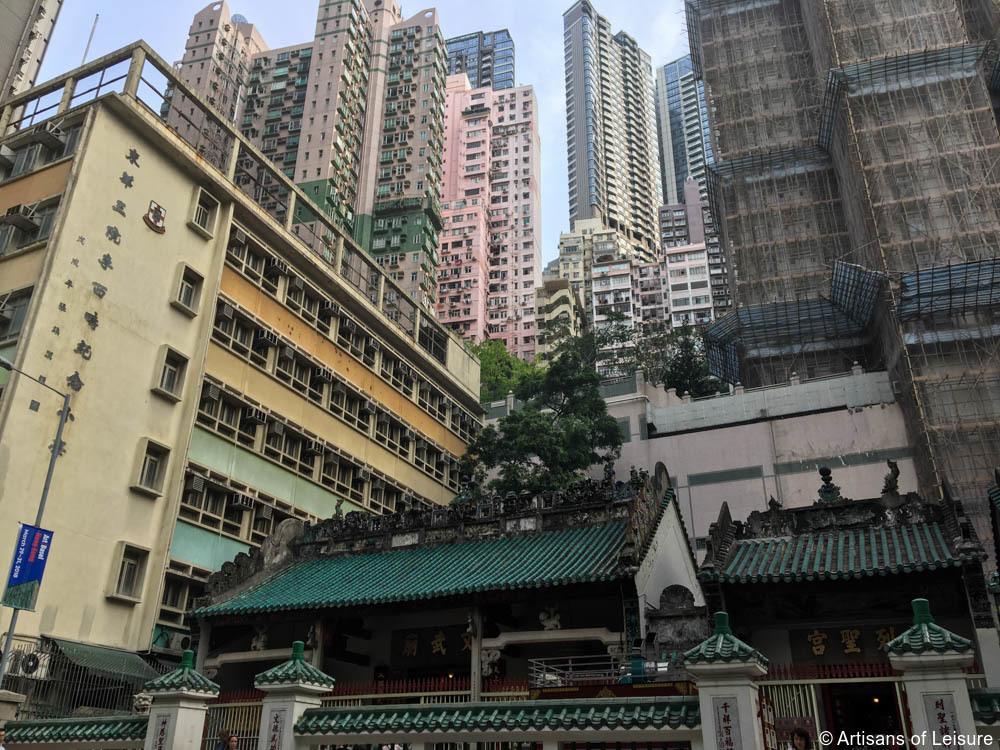 We explored the harborfront…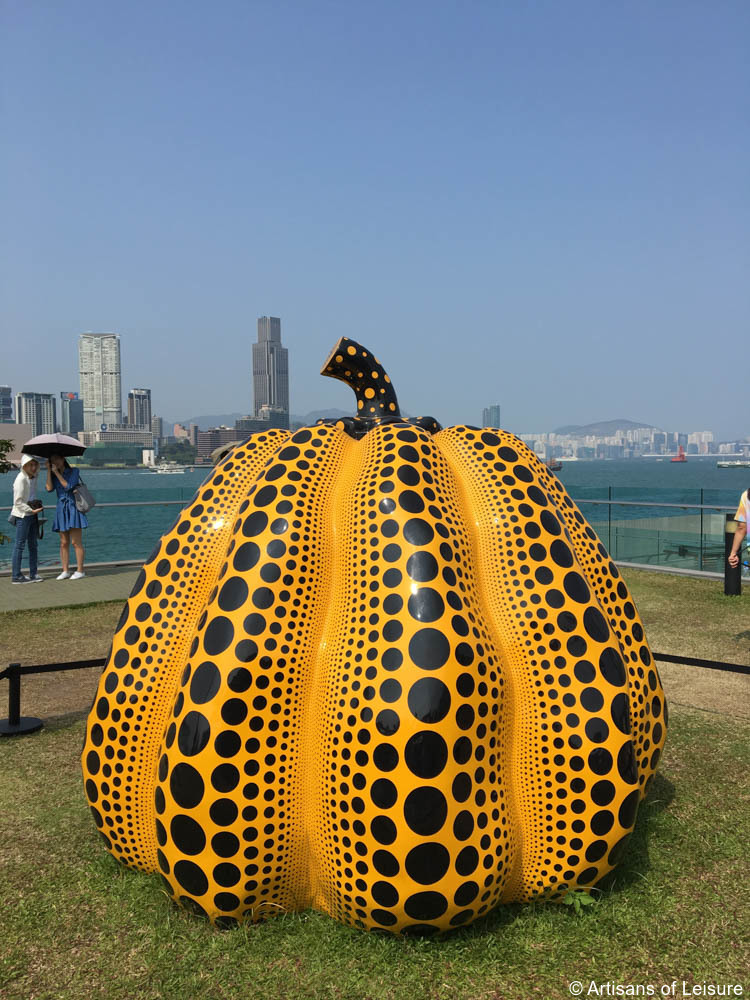 …visited top ceramics wholesalers…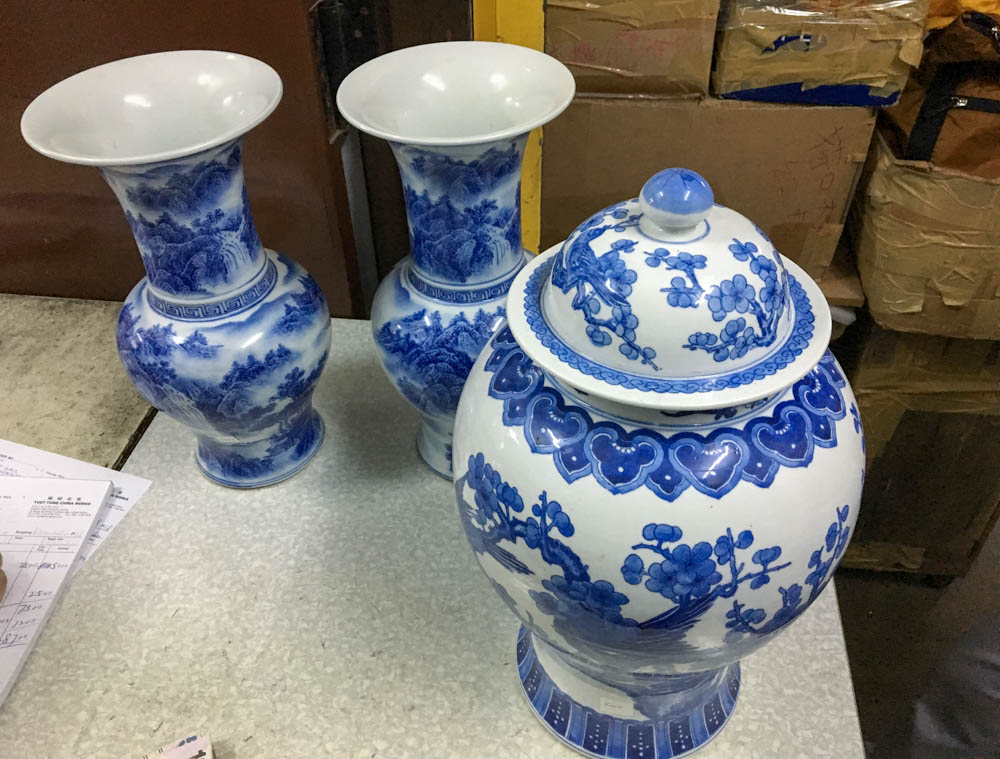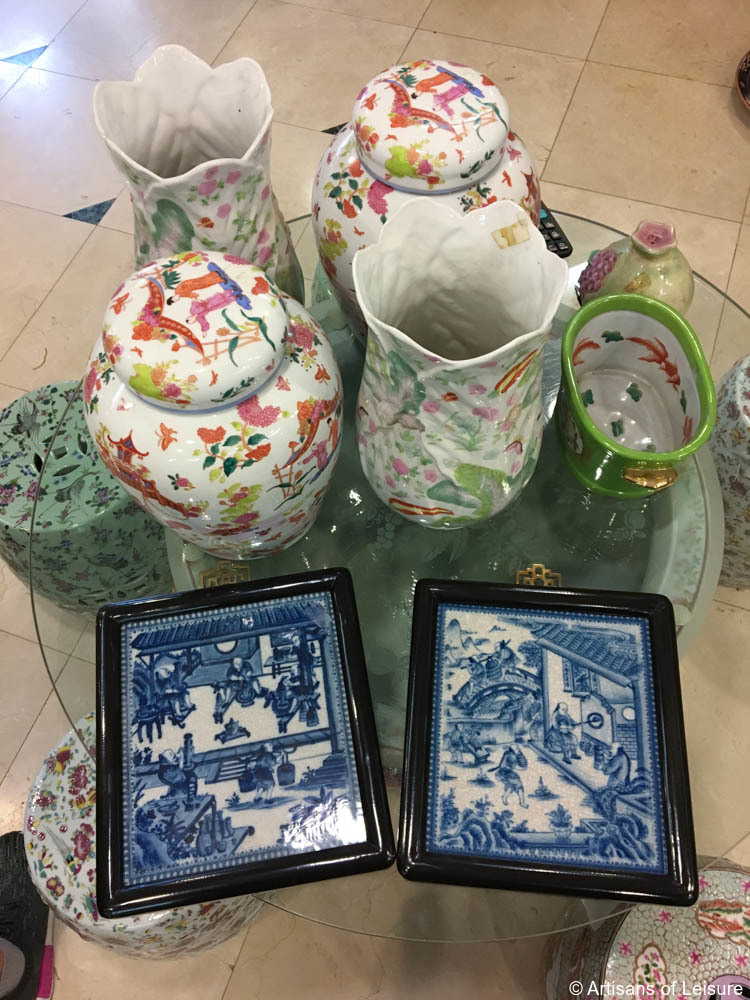 …and had lots of dim sum.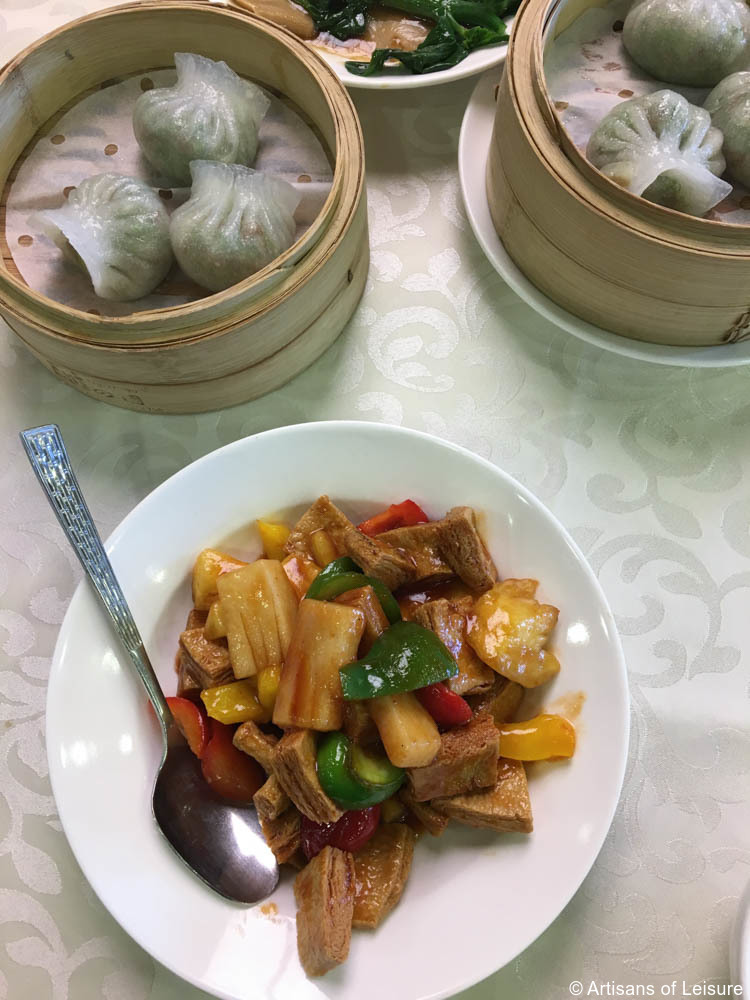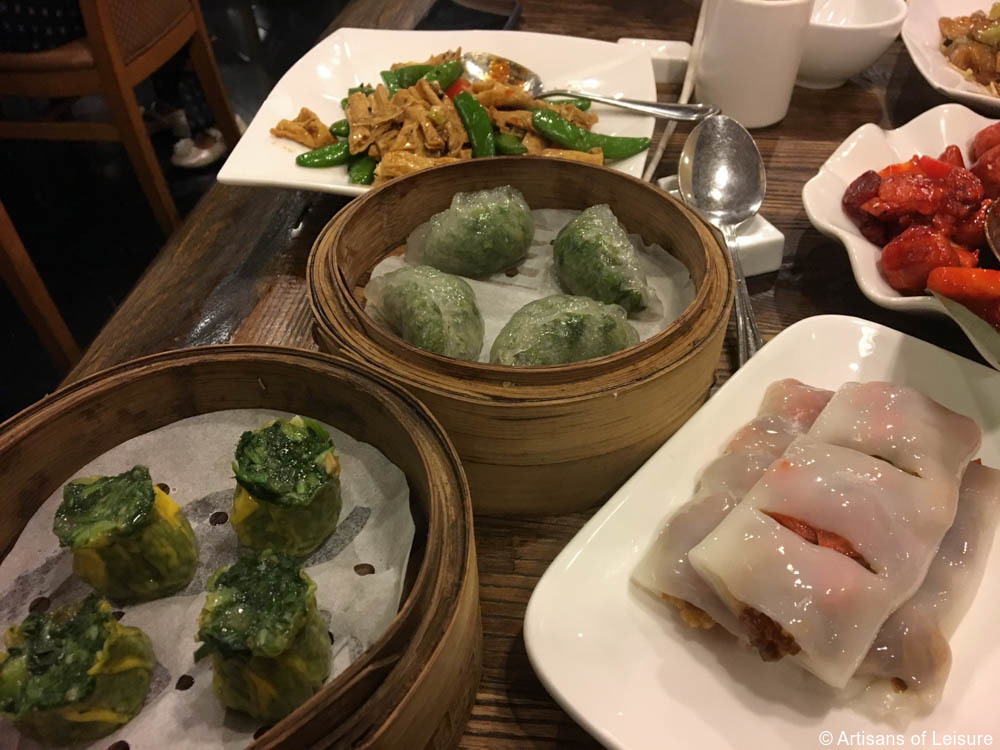 During our second stop in Hong Kong at the end of our trip, we stayed at the Four Seasons Hong Kong. It was the perfect base for exploring Central and Hong Kong Island, and my kids loved the pool overlooking the harbor.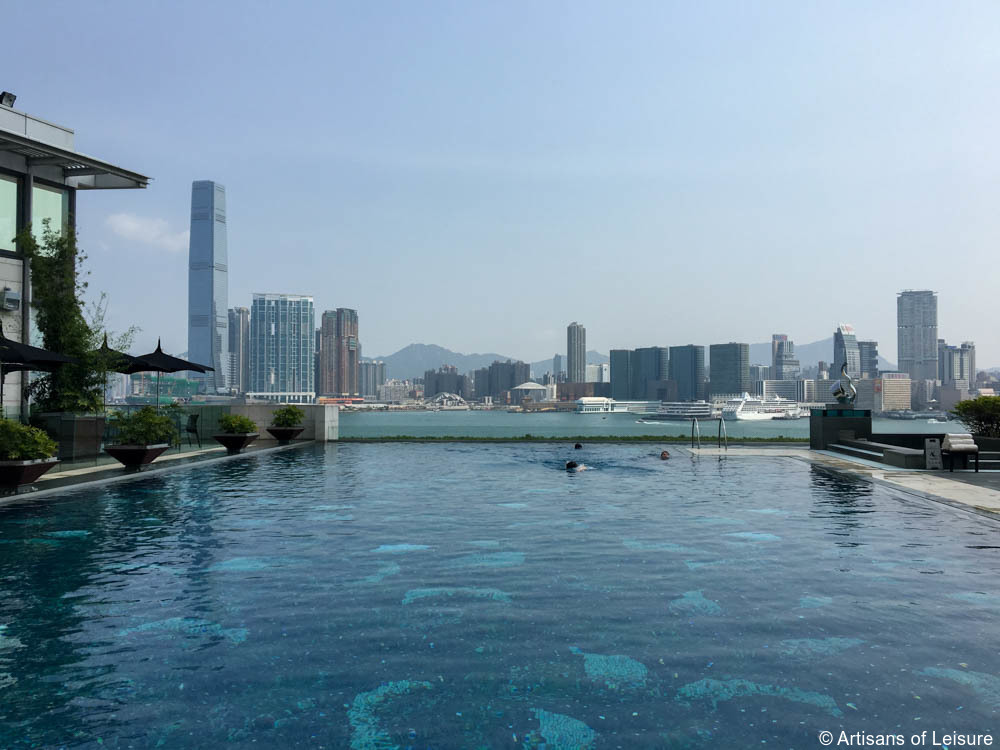 Q.) Where did you go after Hong Kong?
We flew to Beijing and started with some time outside of the city at the Aman resort near the Summer Palace.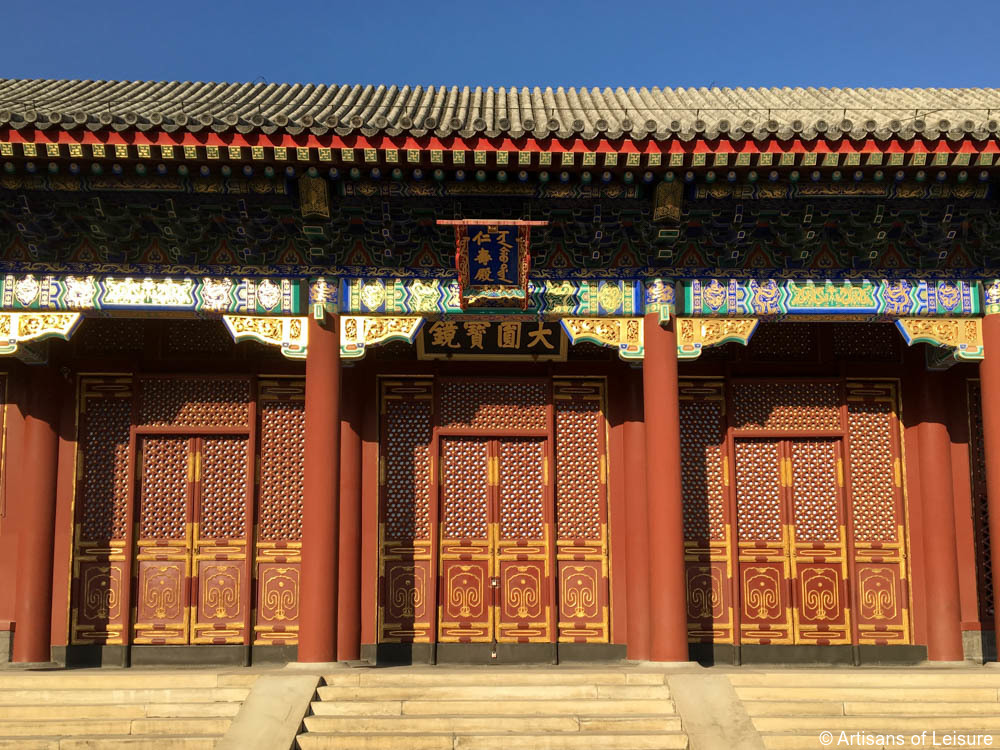 The resort's buildings are authentic parts of the Summer Palace, an imperial retreat.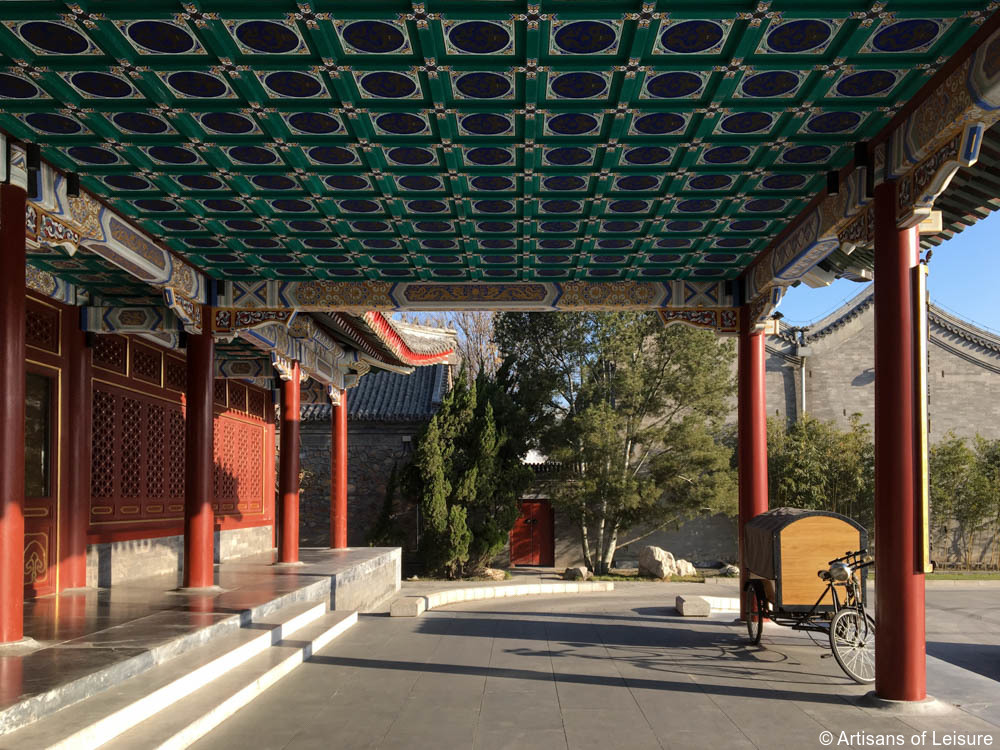 It's a beautiful location with historic buildings, pagodas and lakeside scenery.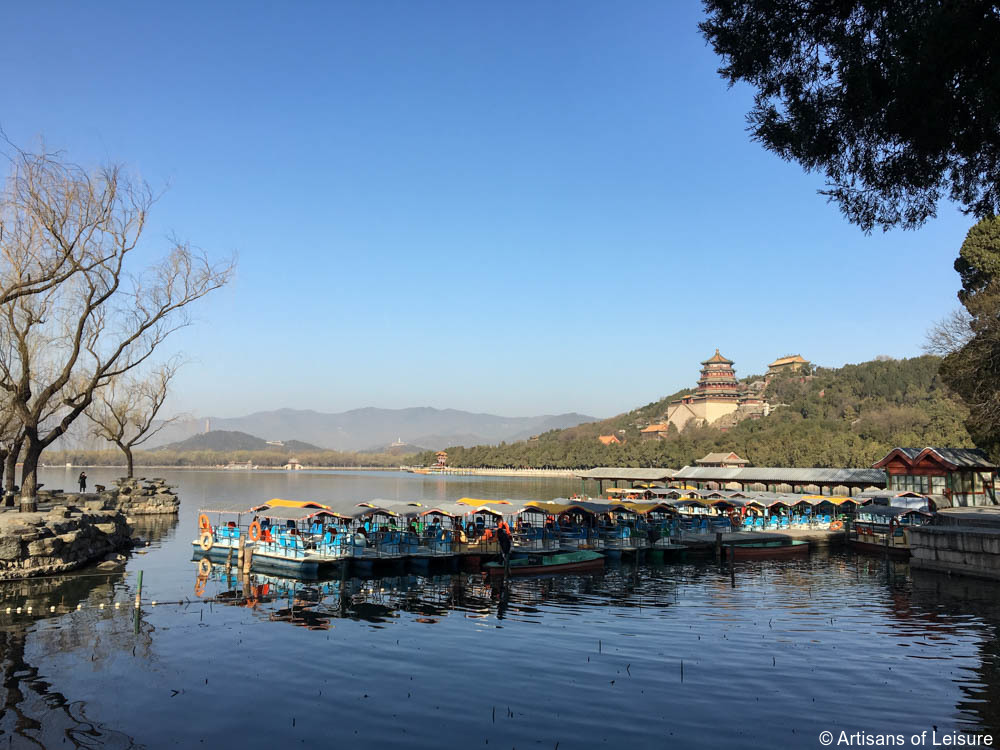 My sons enjoyed a hands-on Chinese kite-making lesson…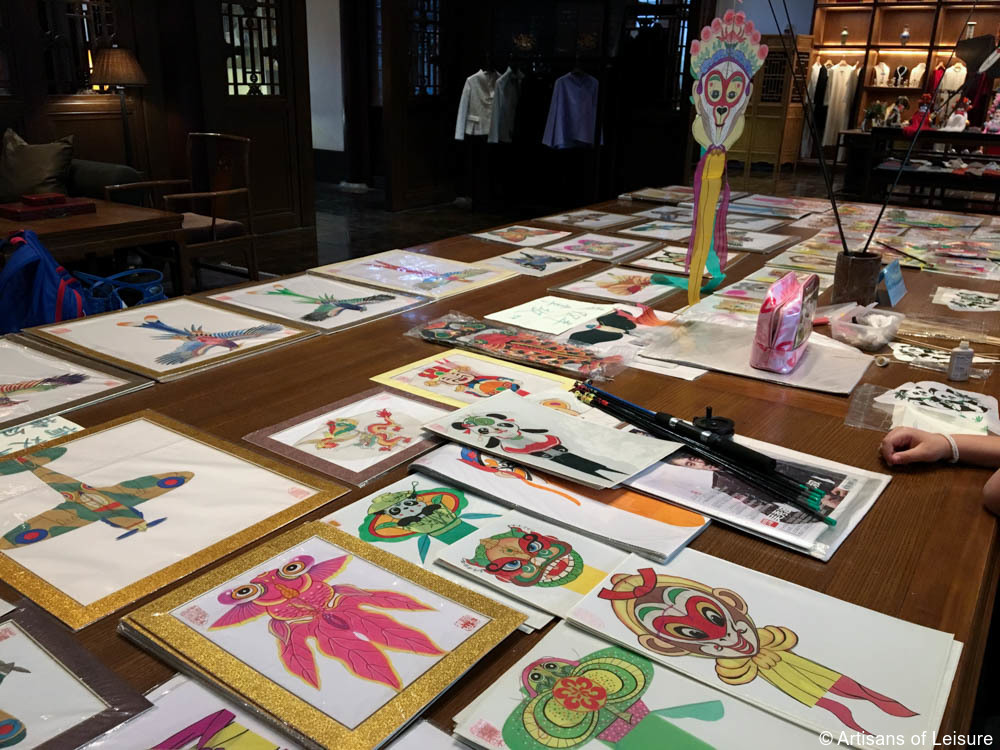 …and we all enjoyed the resort's restaurants…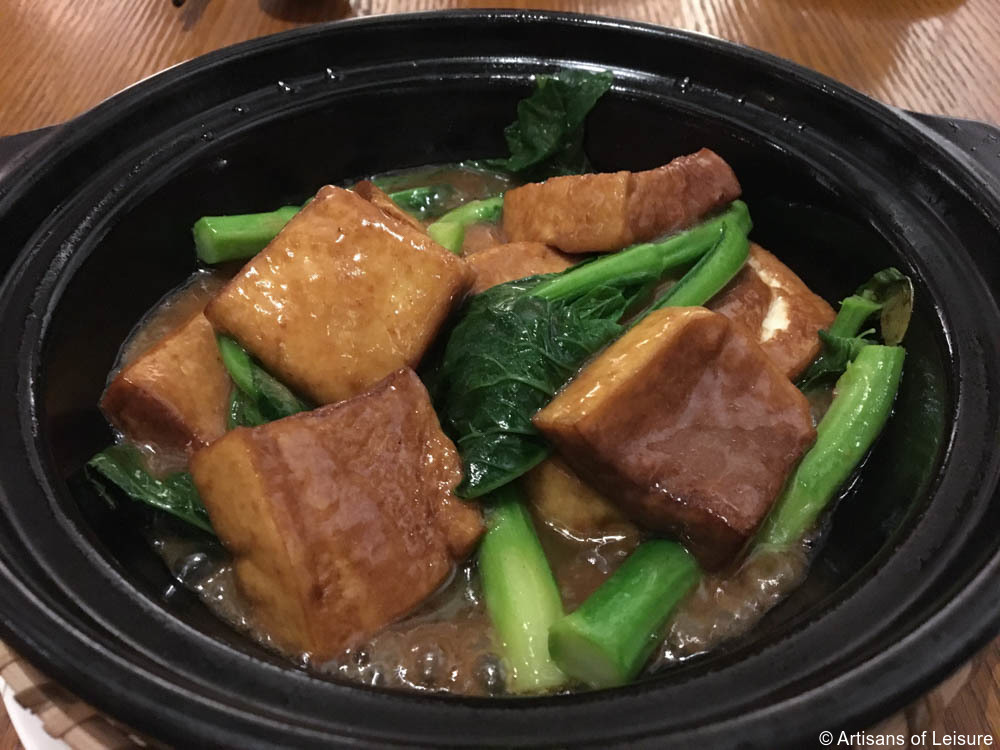 …shops…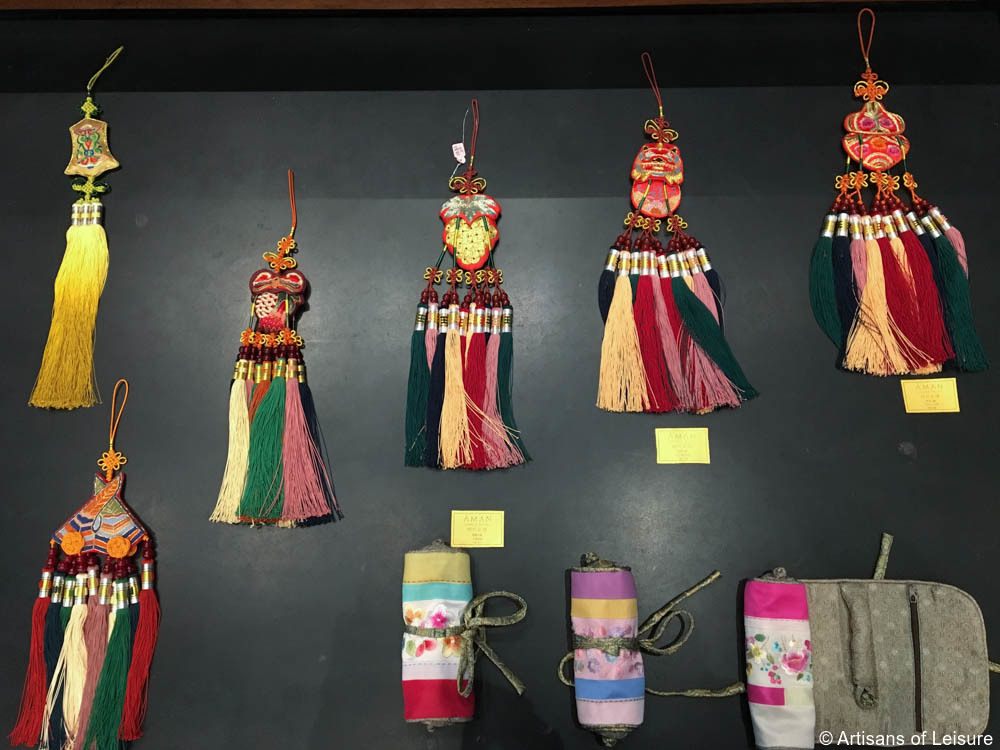 …and architecture.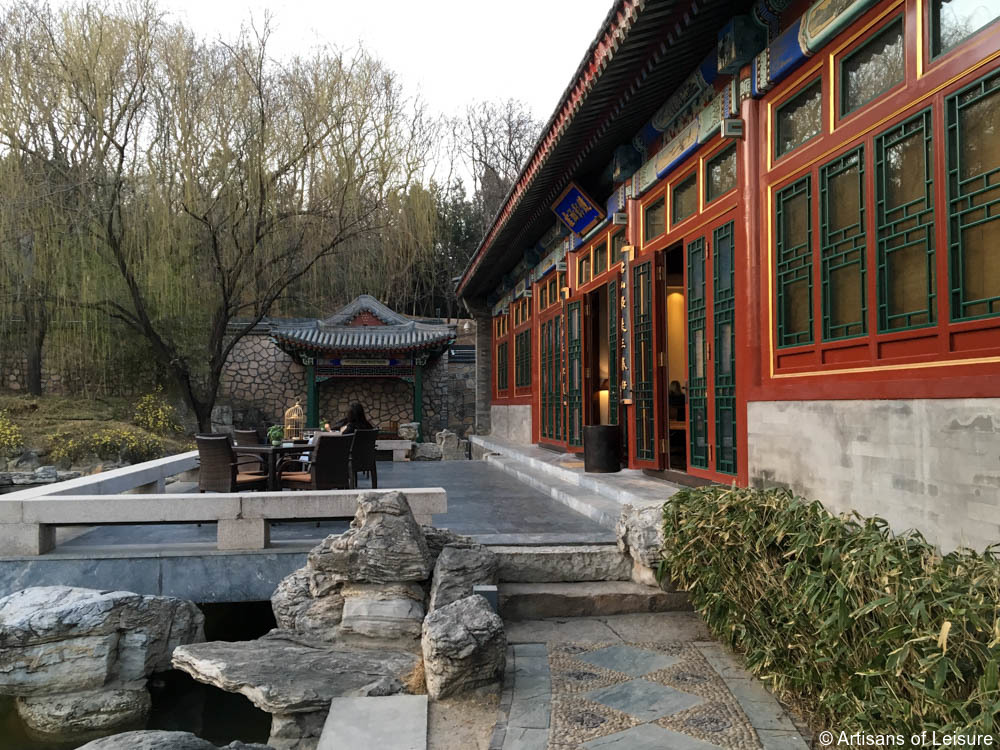 We also stayed in downtown Beijing at The Peninsula Beijing…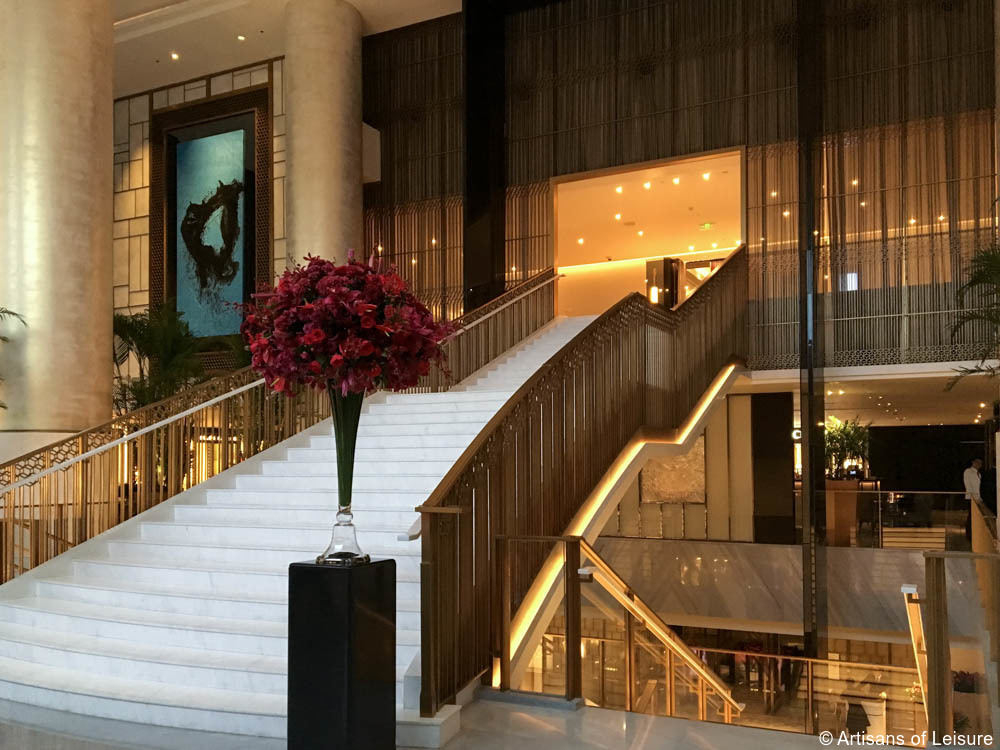 …in the center of the bustling activity.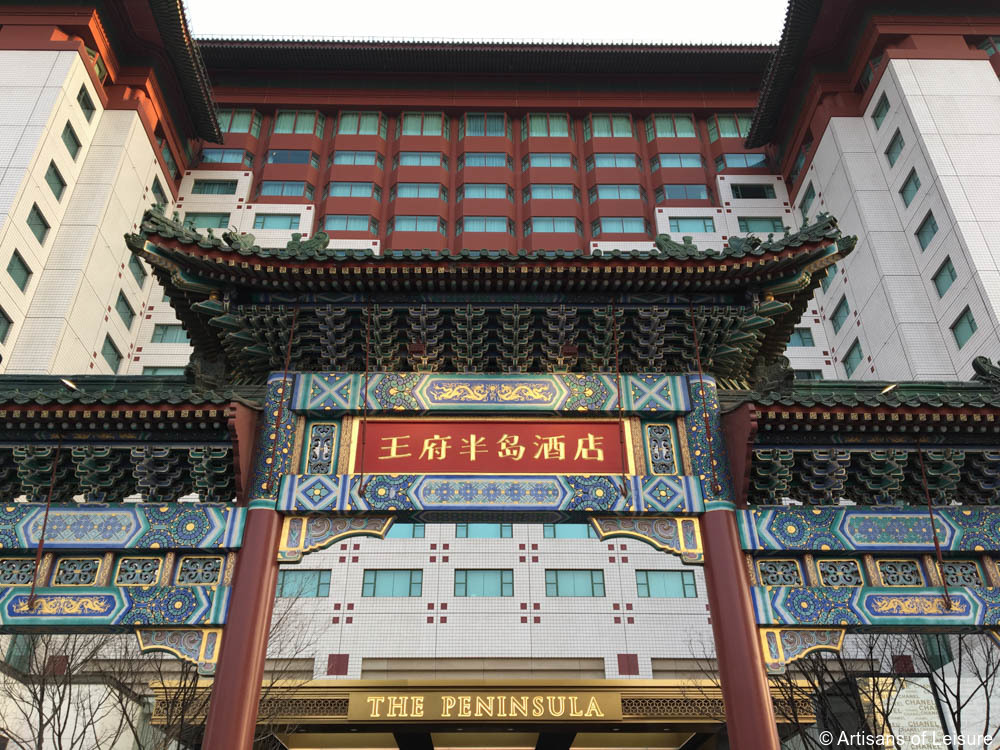 We toured major attractions, including the Forbidden City…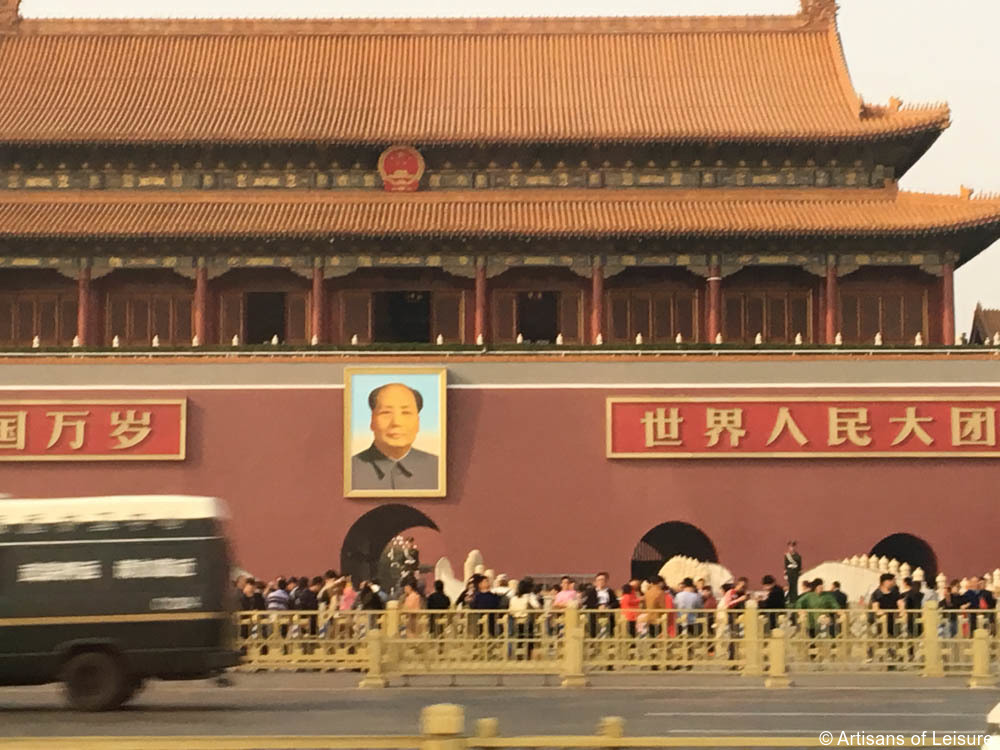 …and the Temple of Heaven…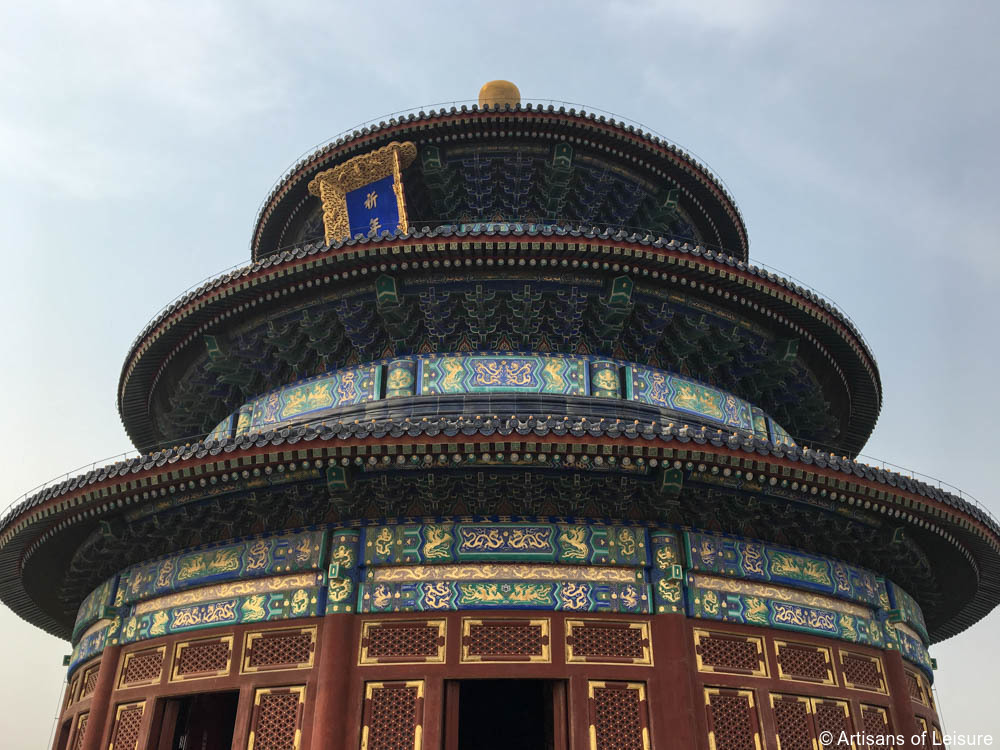 …where there's always great people watching…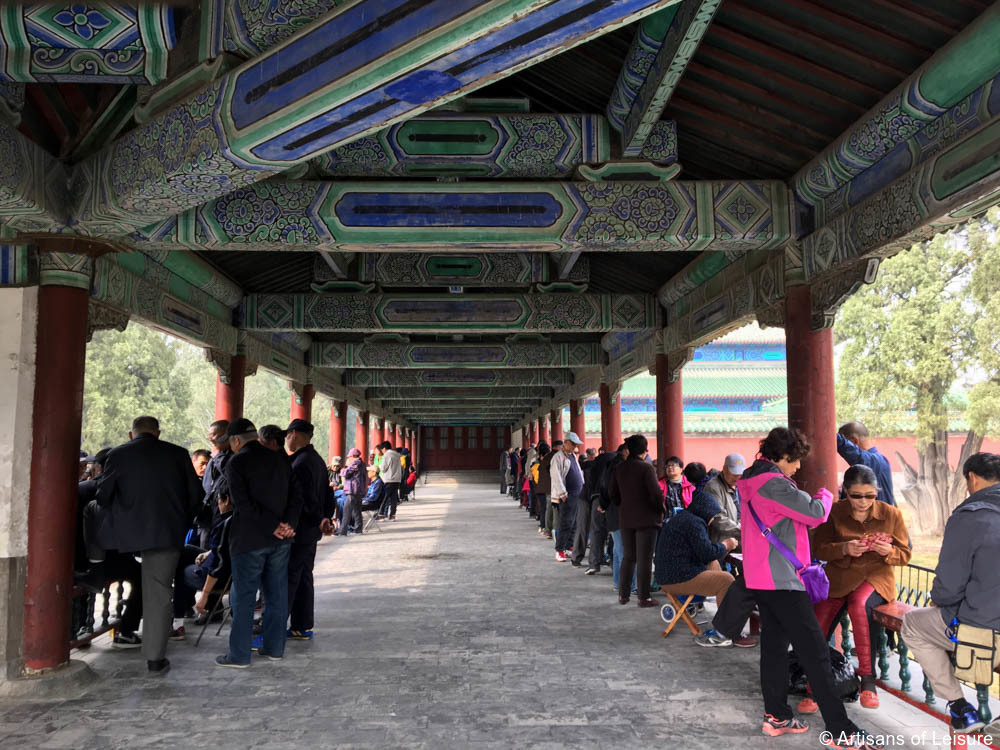 …and other historic temples.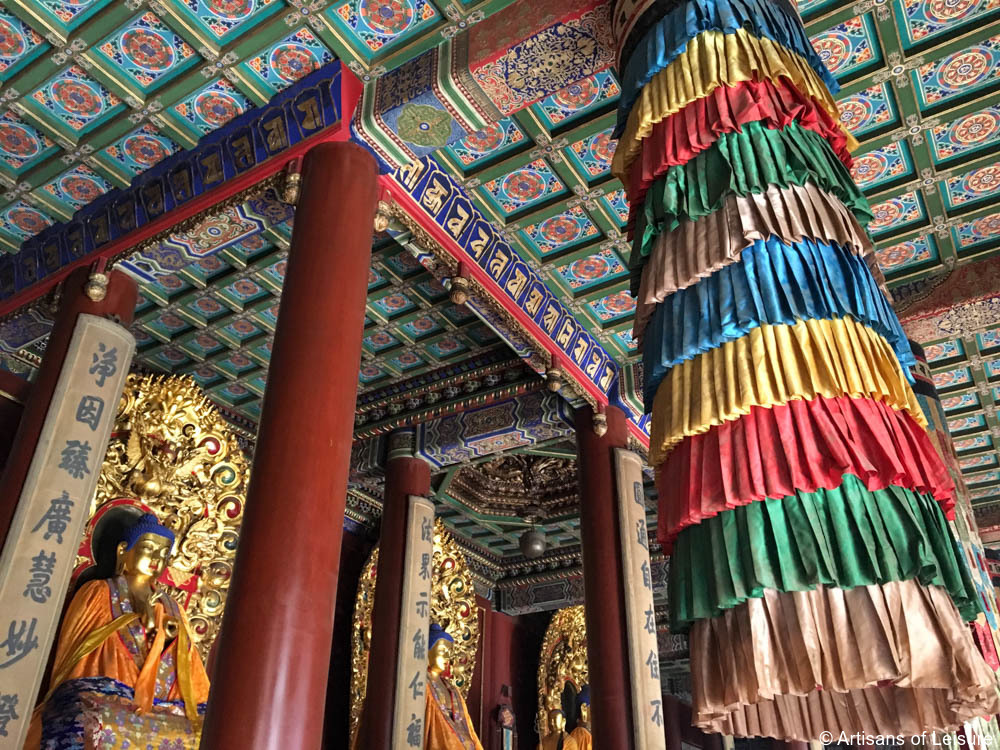 We also visited some of the city's traditional hutong districts.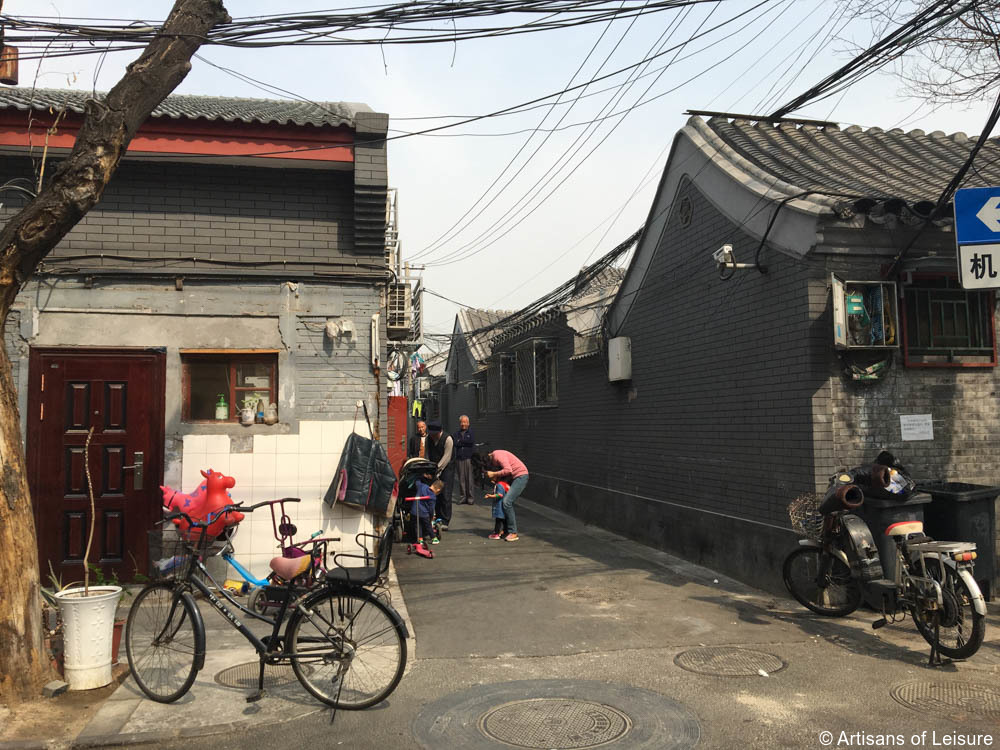 When I first visited China over 20 years ago, hutongs were more widespread.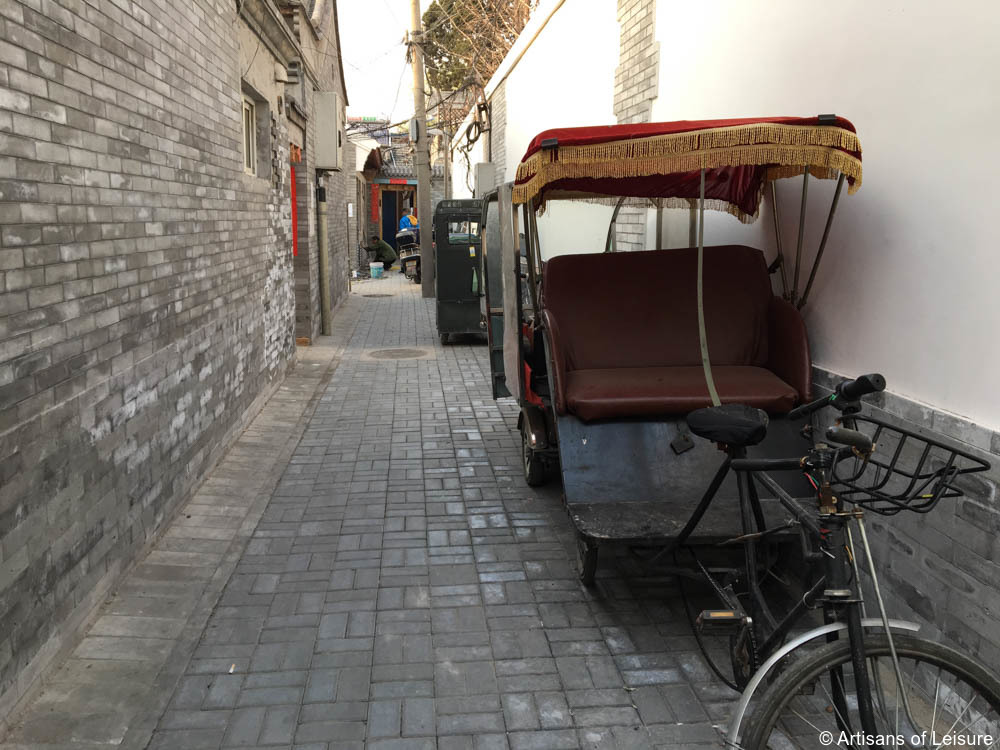 Now, fewer and fewer of these traditional districts remain.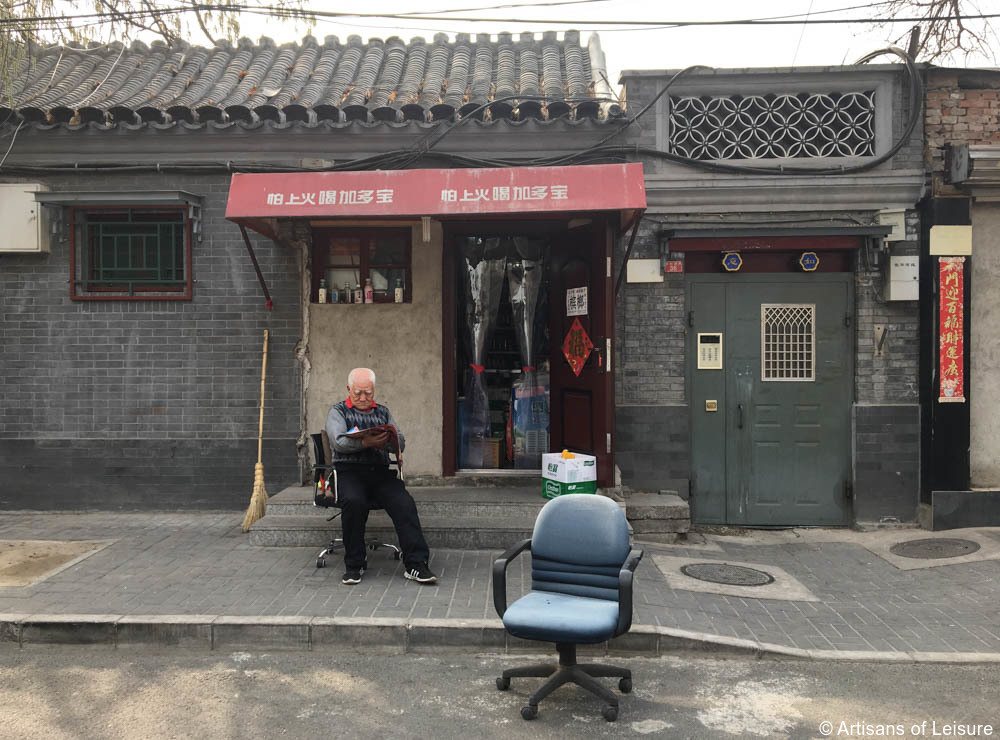 I arranged a meeting with a local jade expert, and we visited his hutong home.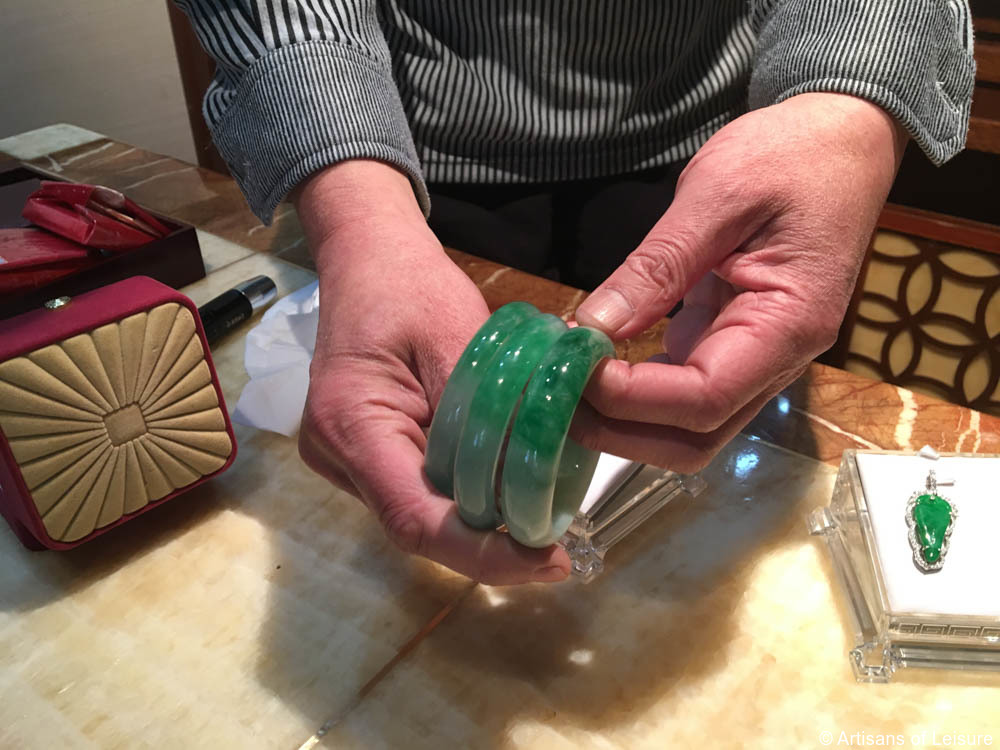 We also saw James Turrell's Gathered Sky.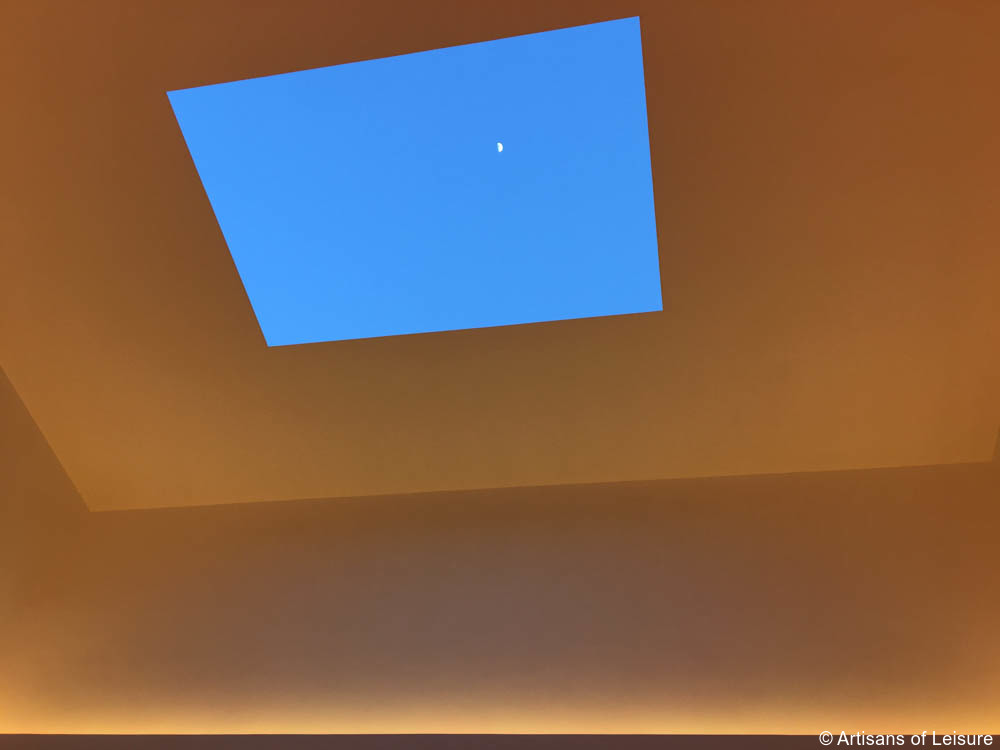 We had some incredible meals…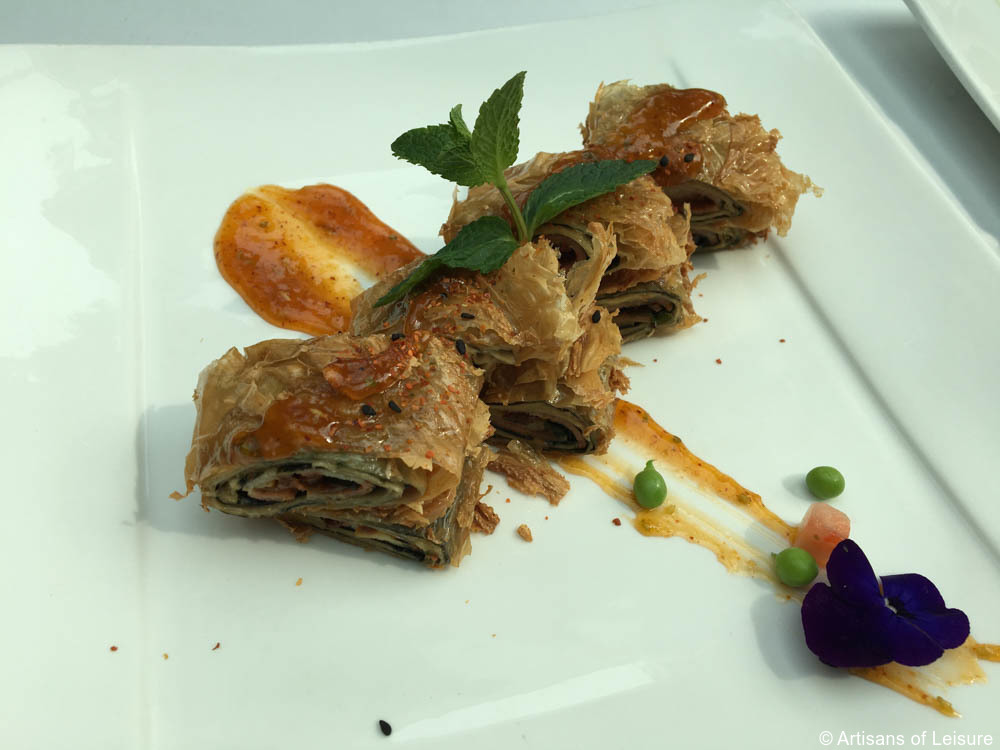 I am a vegetarian and the temple-style cuisine in China is particularly good. My kids loved the food!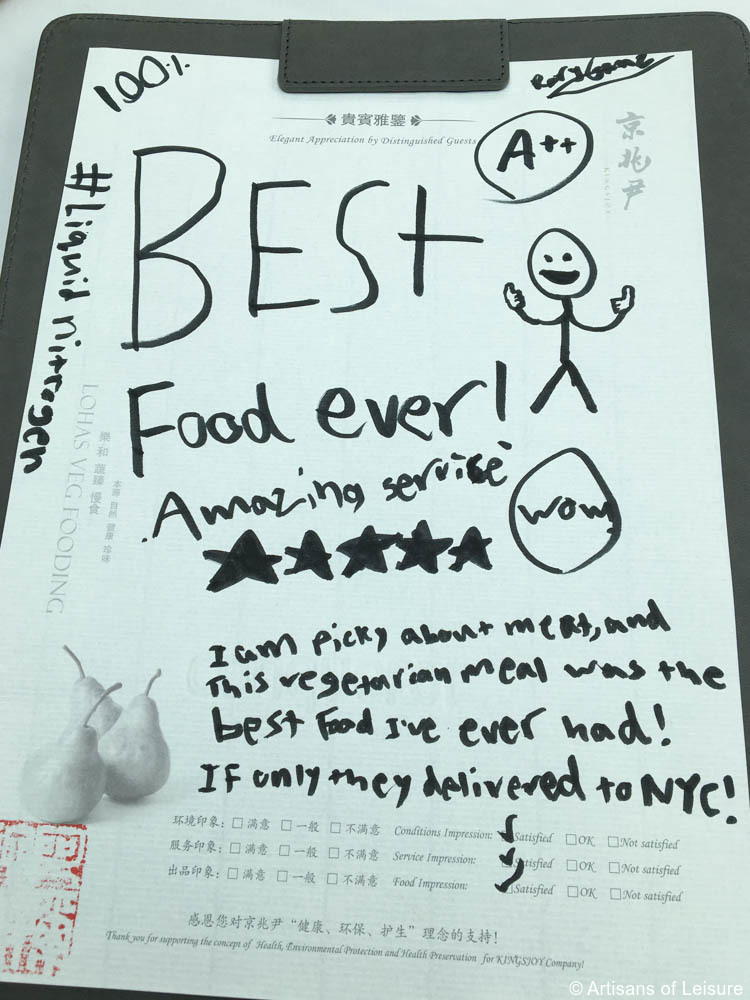 Beijing is a fun city to explore on foot at night.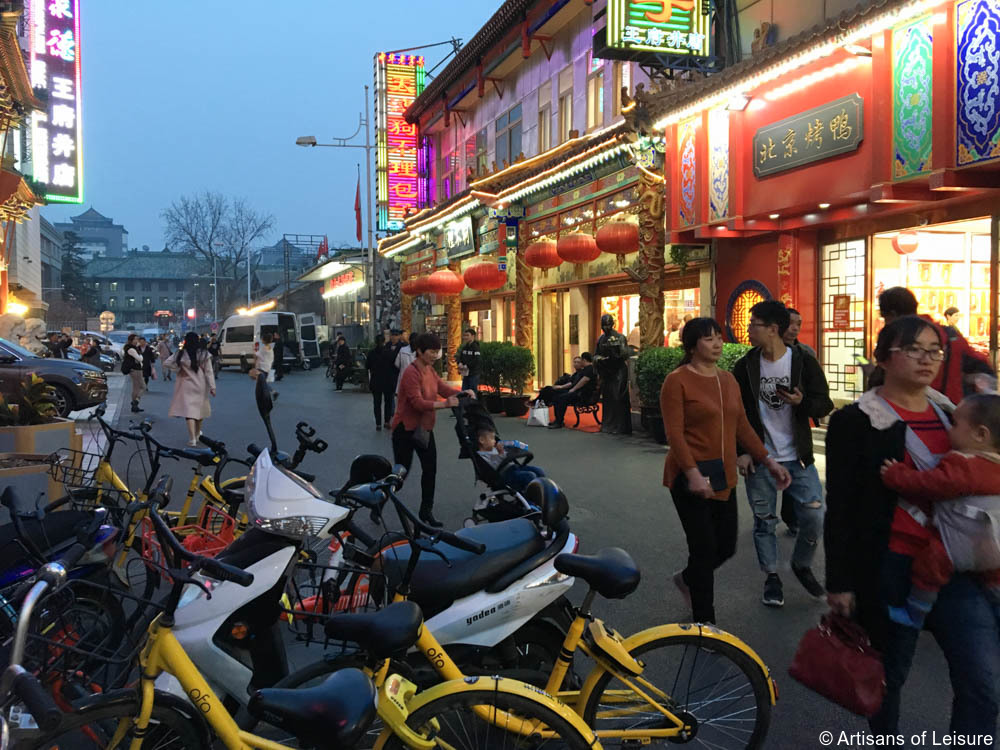 We also took a day tour to see the Great Wall.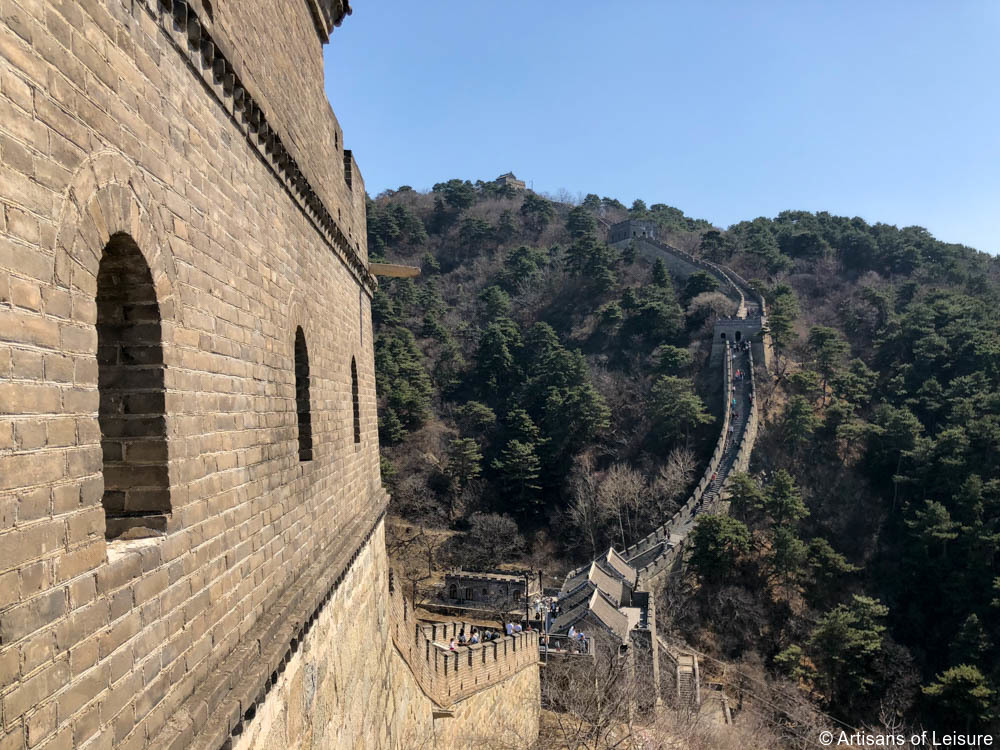 Q.) Where did you go after Beijing?
We took the high-speed bullet train to Shanghai.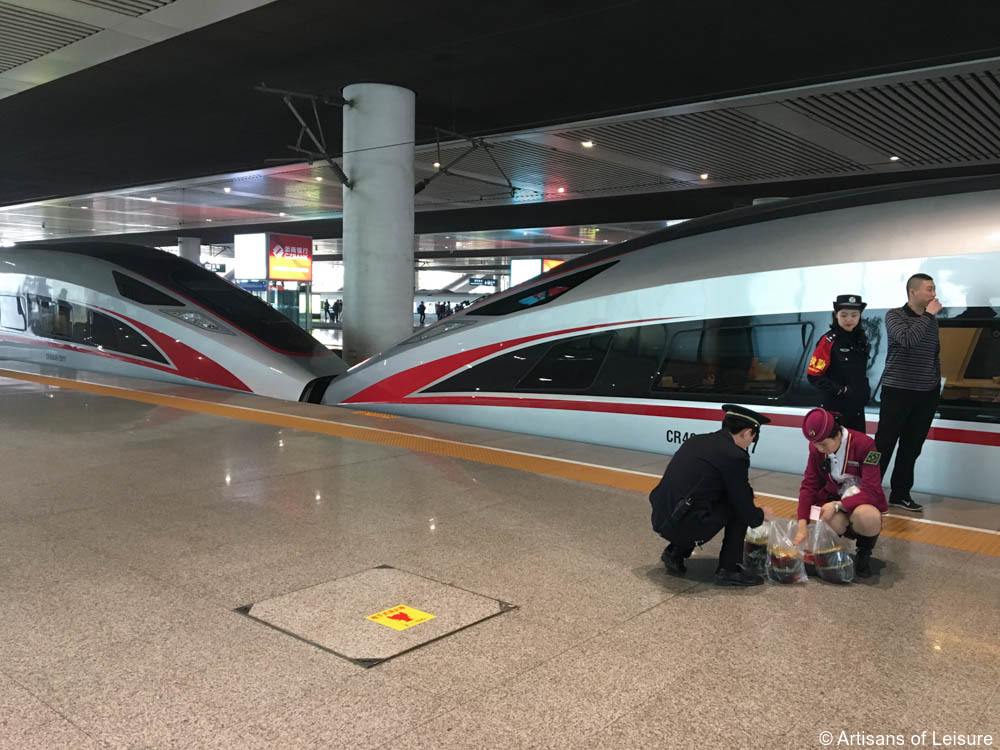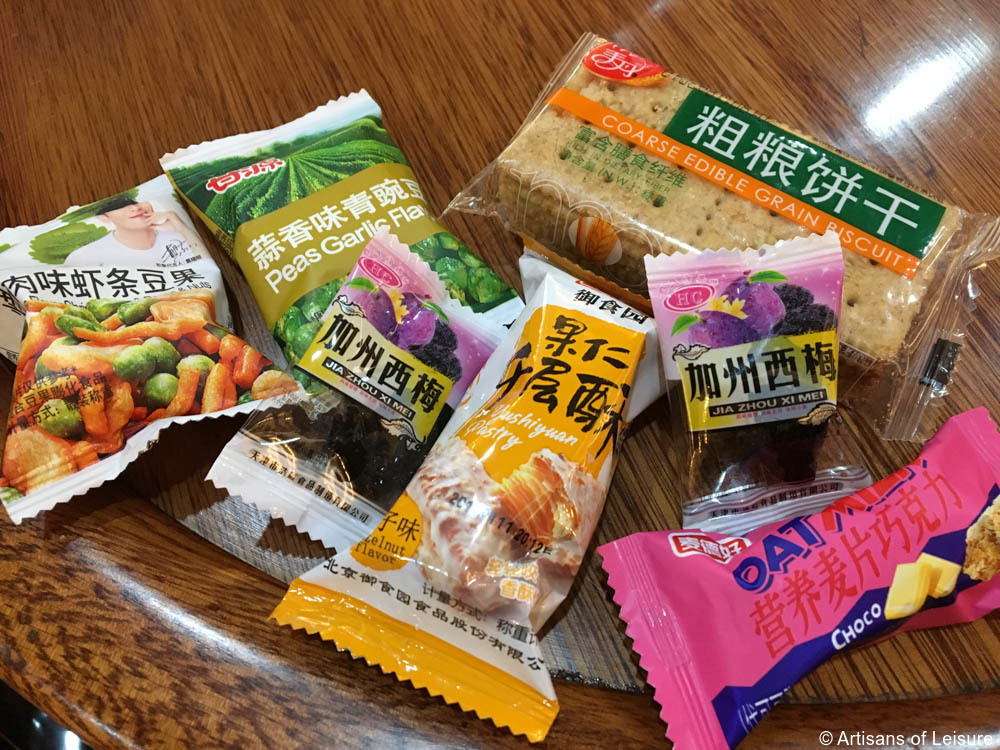 Shanghai is one of my favorite cities. It offers excellent cultural touring, shopping and dining.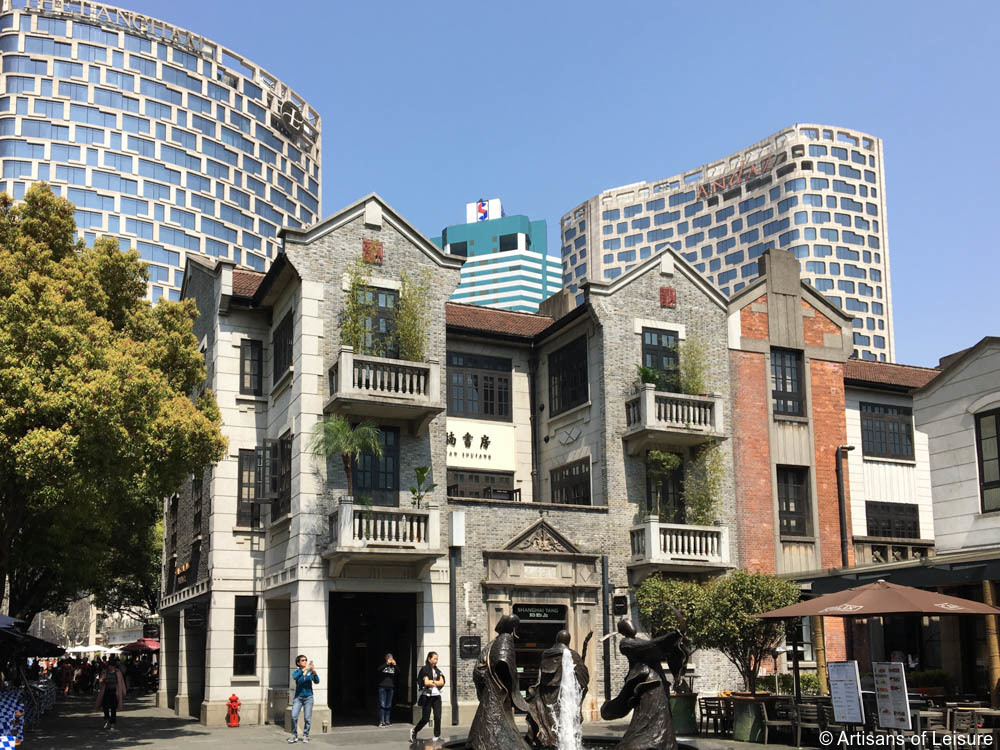 We explored the Old Town…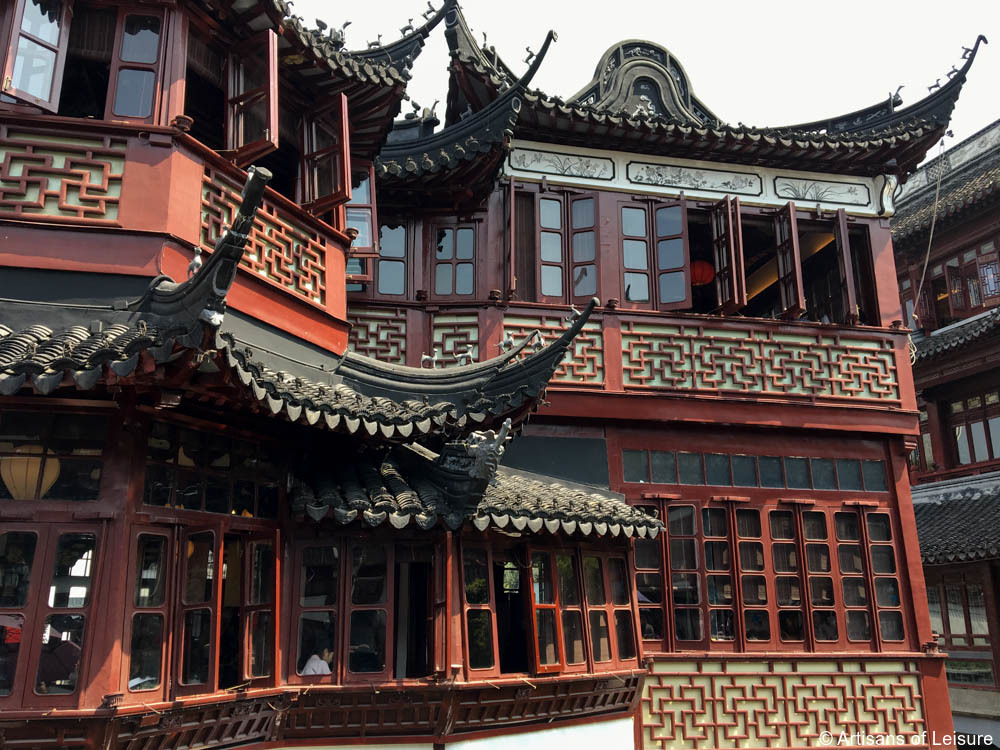 …had tea at a historic tea house…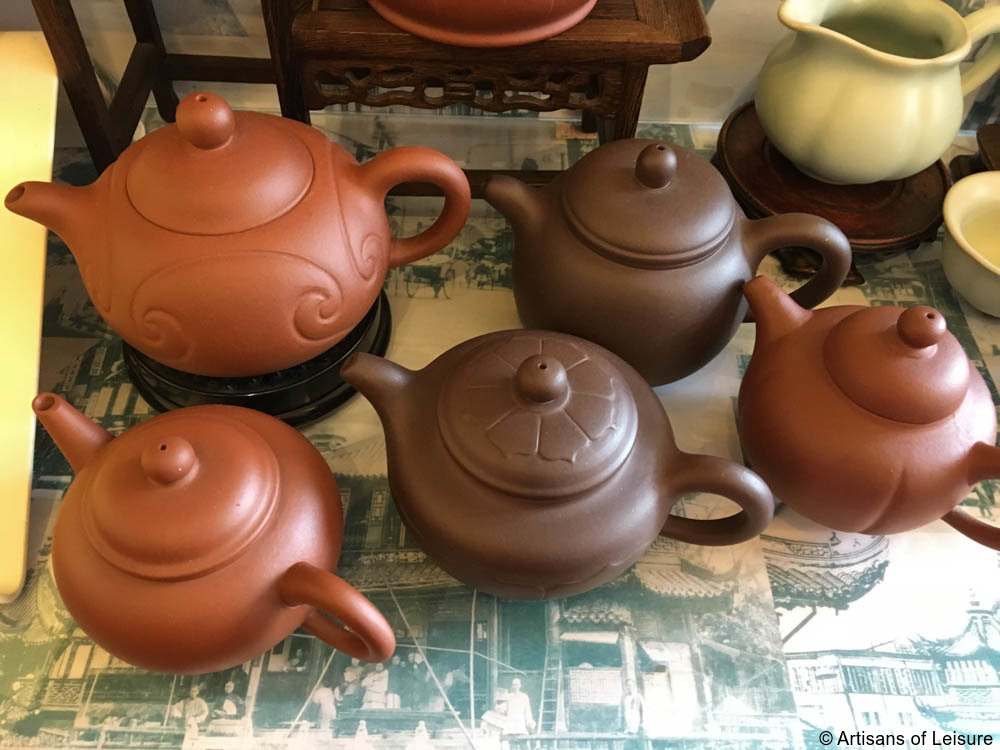 …that some believe inspired the Willow tea pattern…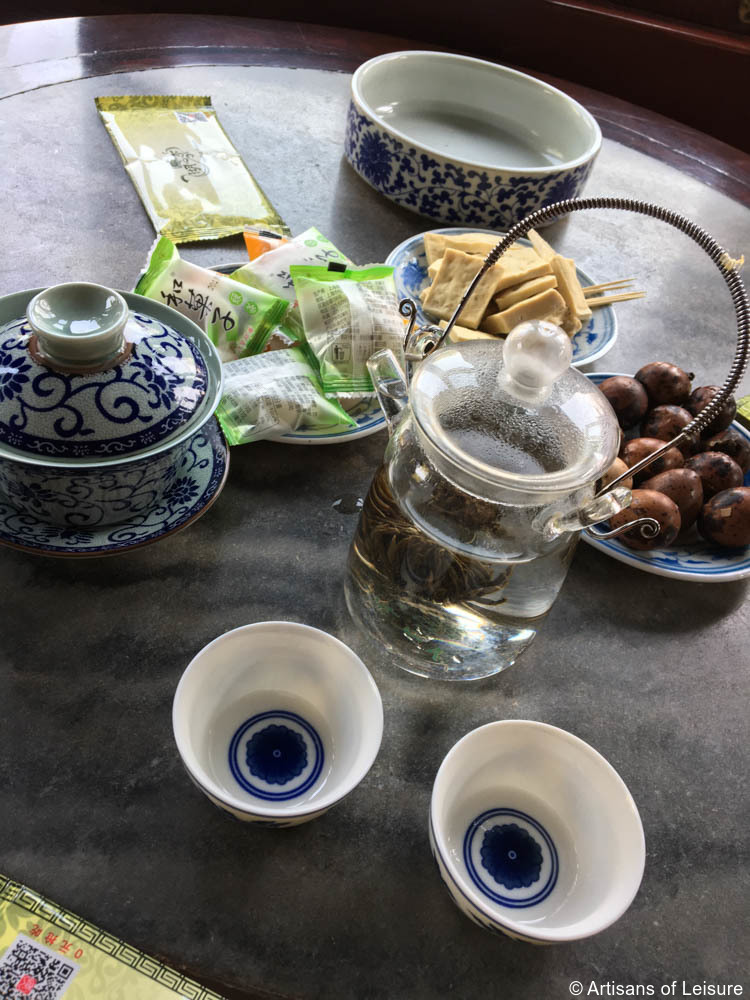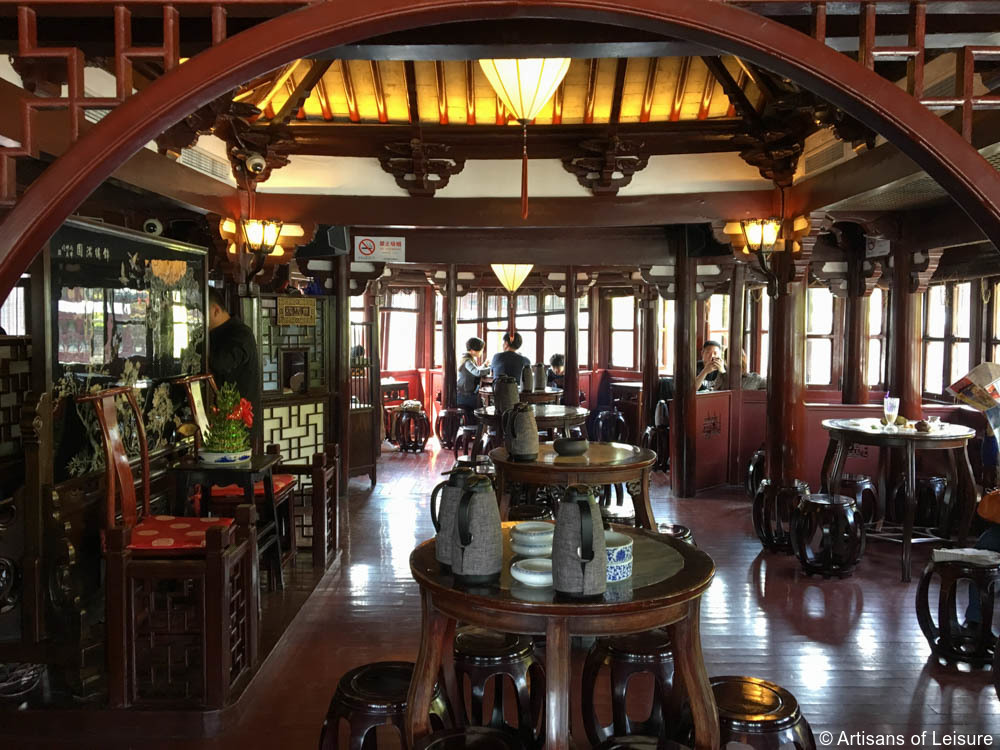 …toured gardens…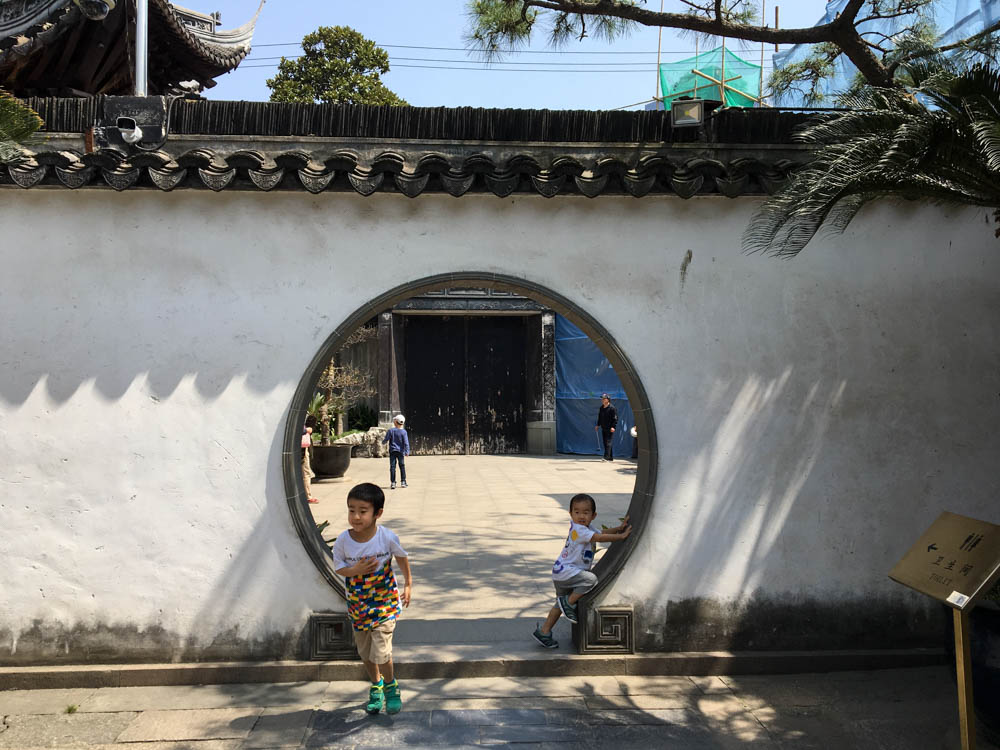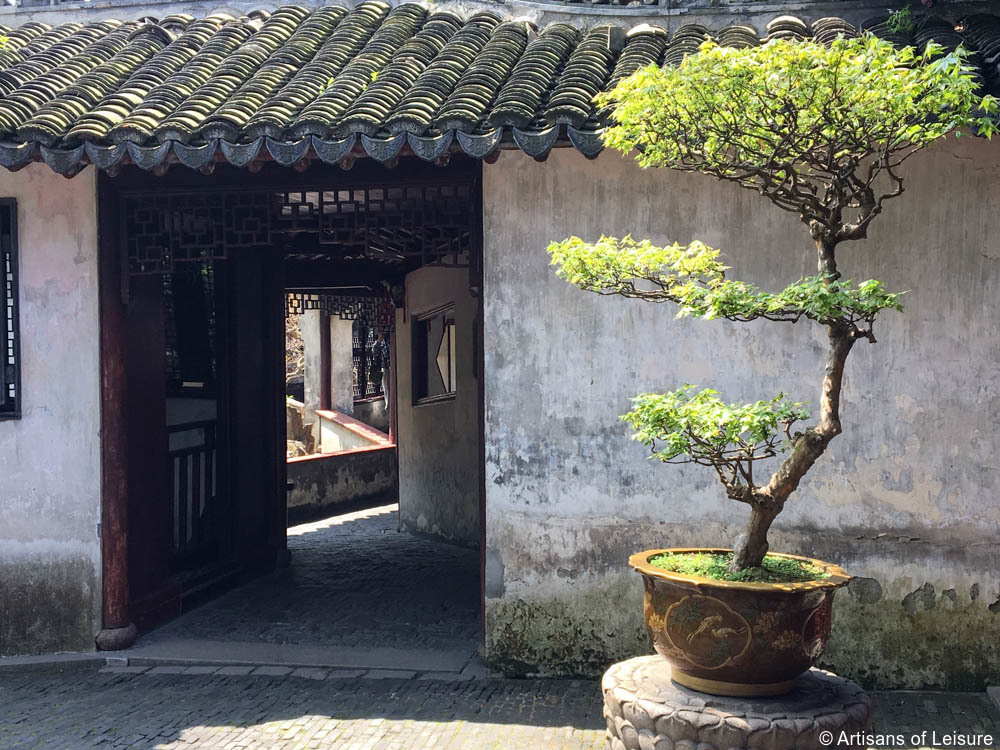 …enjoyed local street food….
…explored the Bund…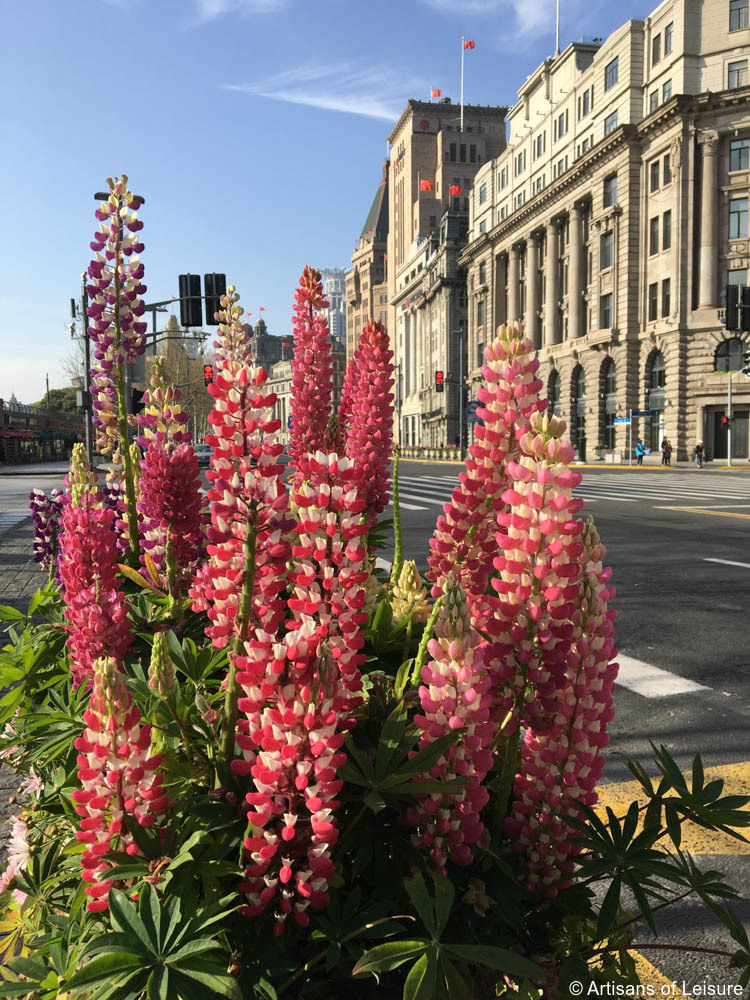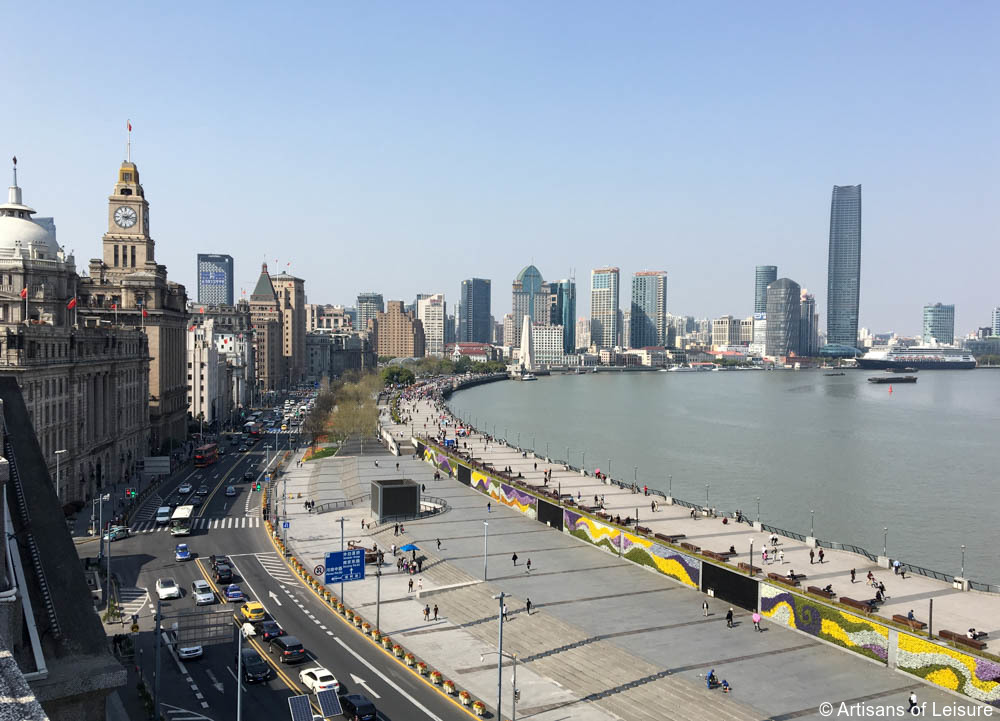 …had some great meals…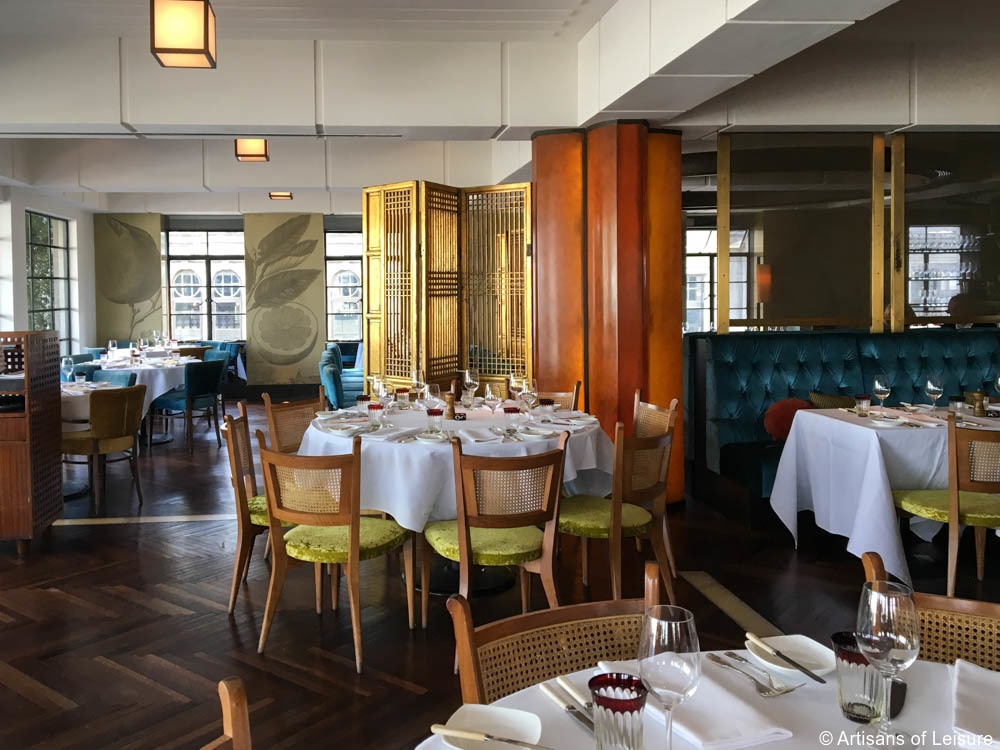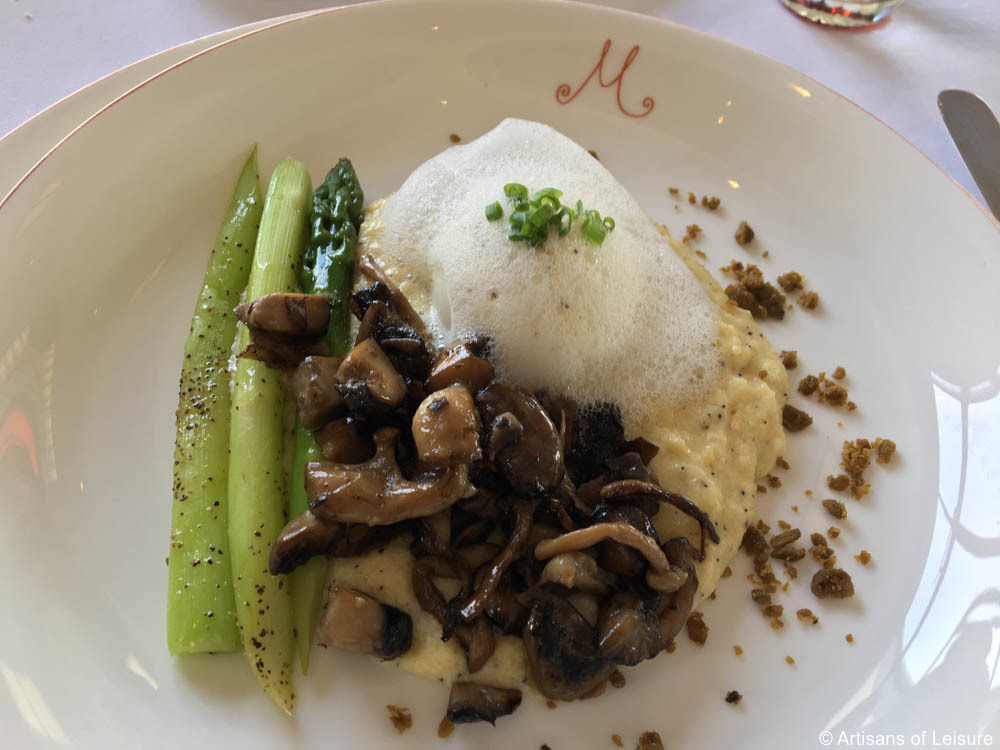 …enjoyed the views of Pudong…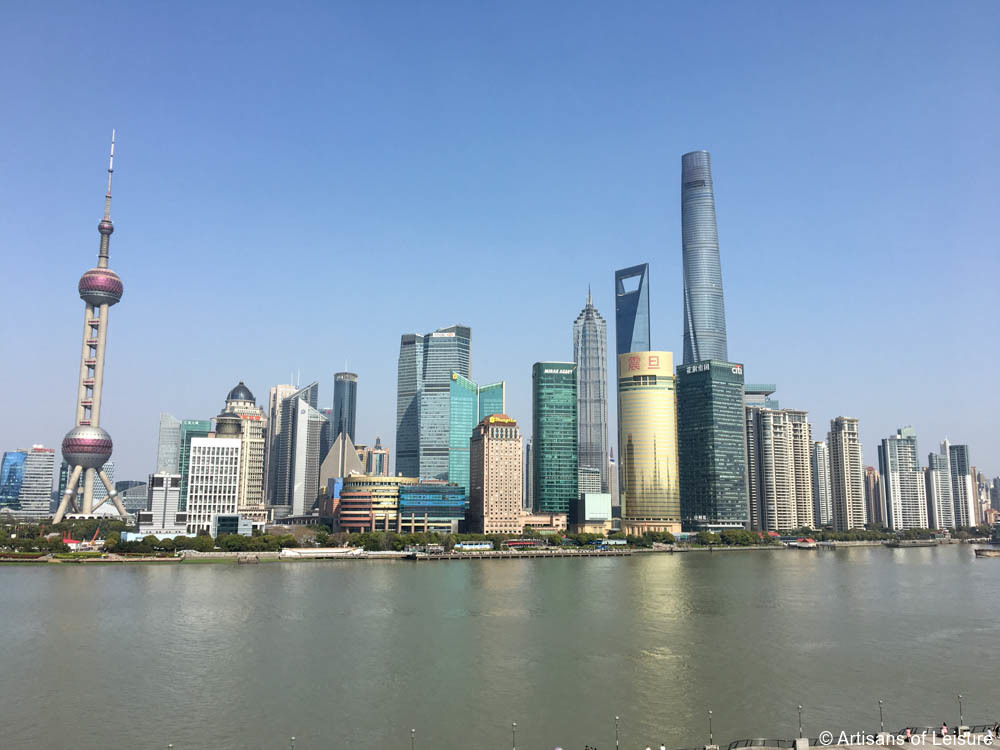 …listened to some jazz…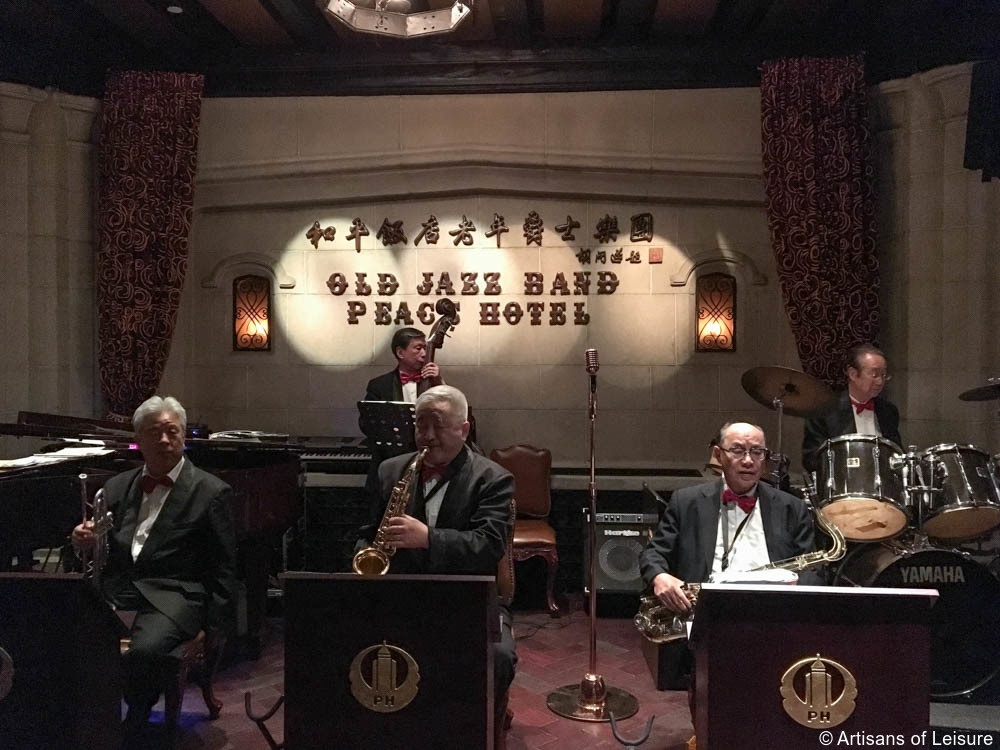 …did some shopping…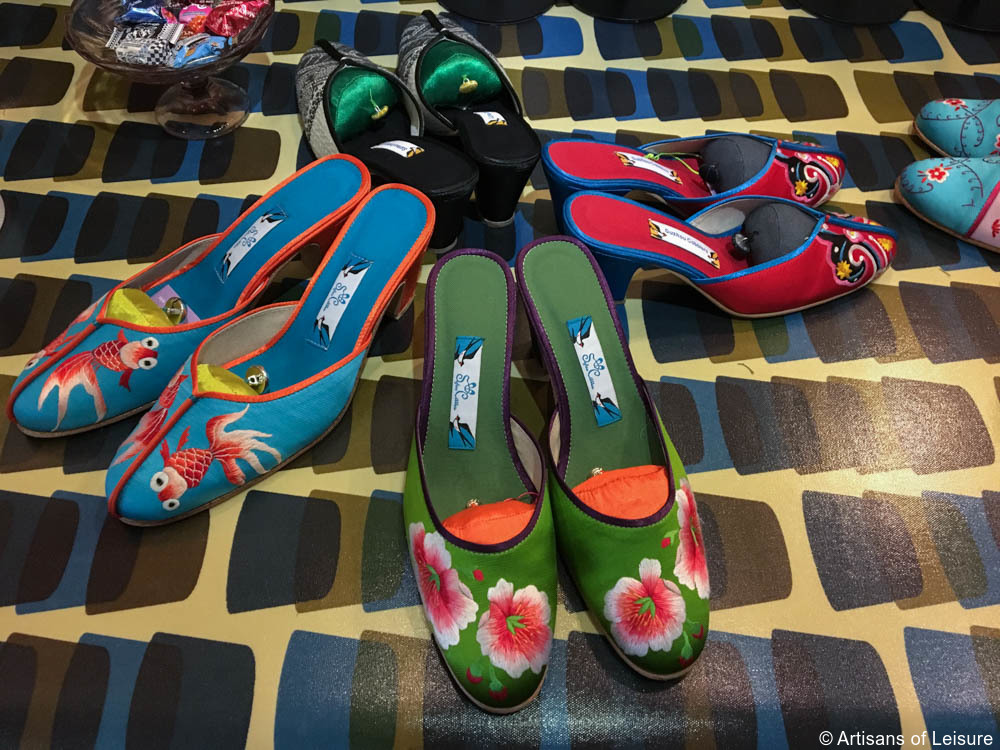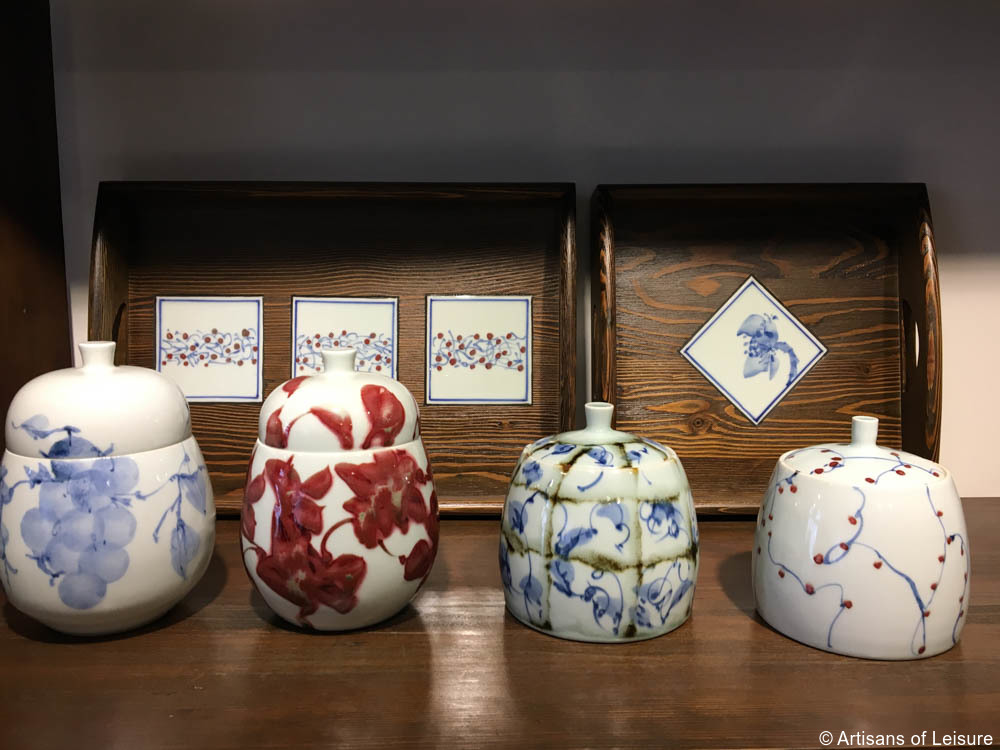 …and had a great time at The Peninsula Shanghai.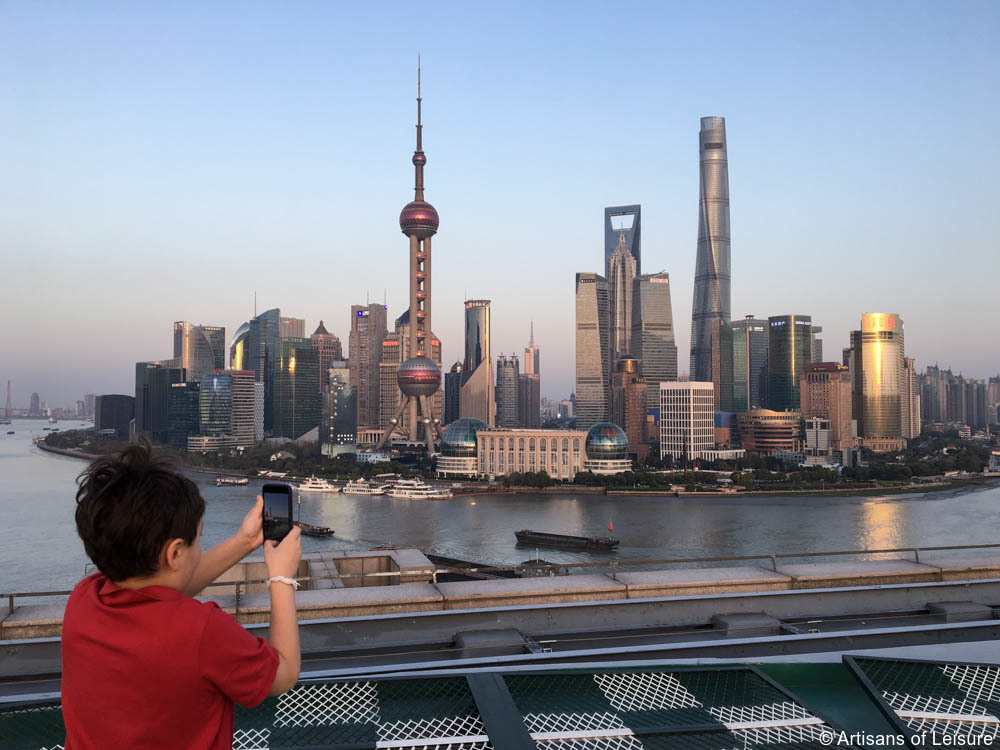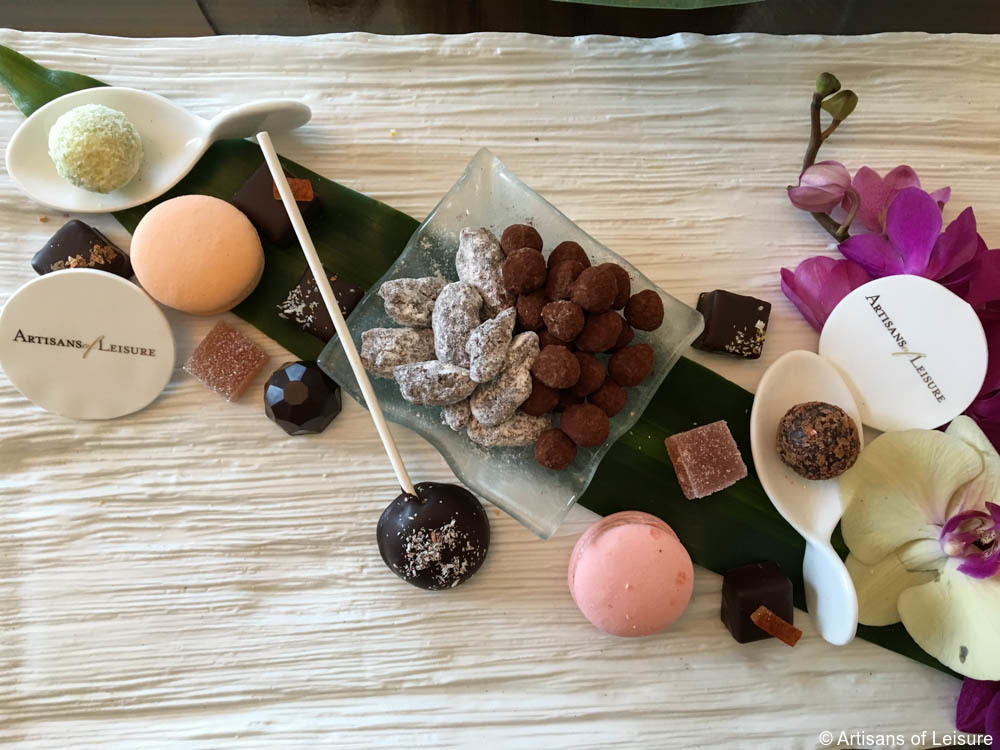 We also spent time outside the city at Amanyangyun.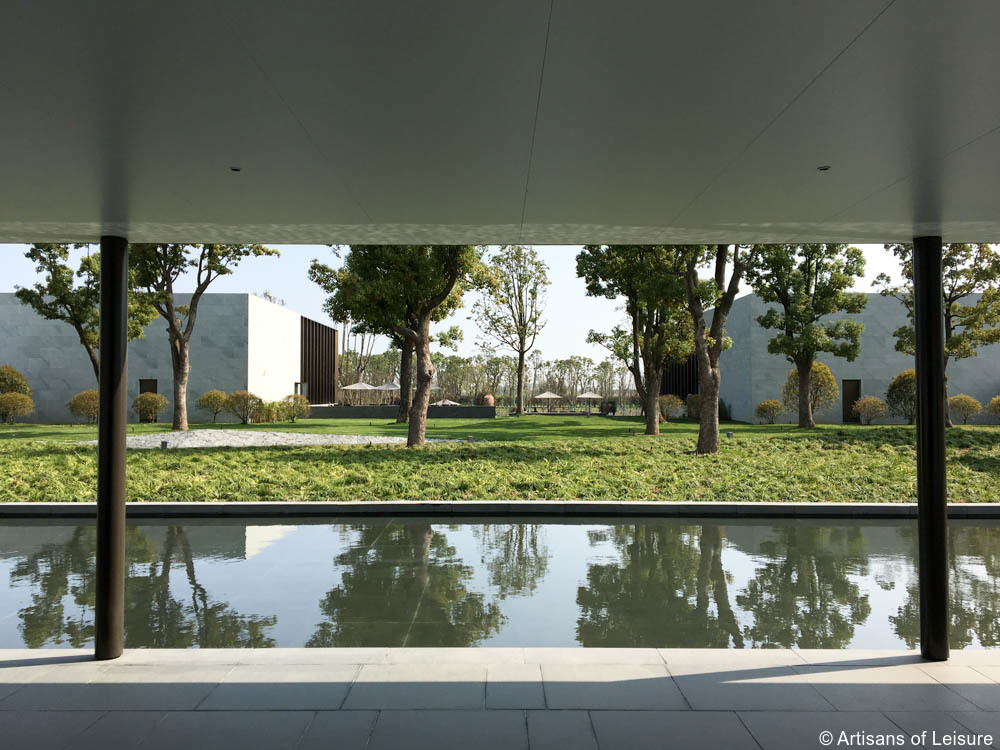 We loved the architecture…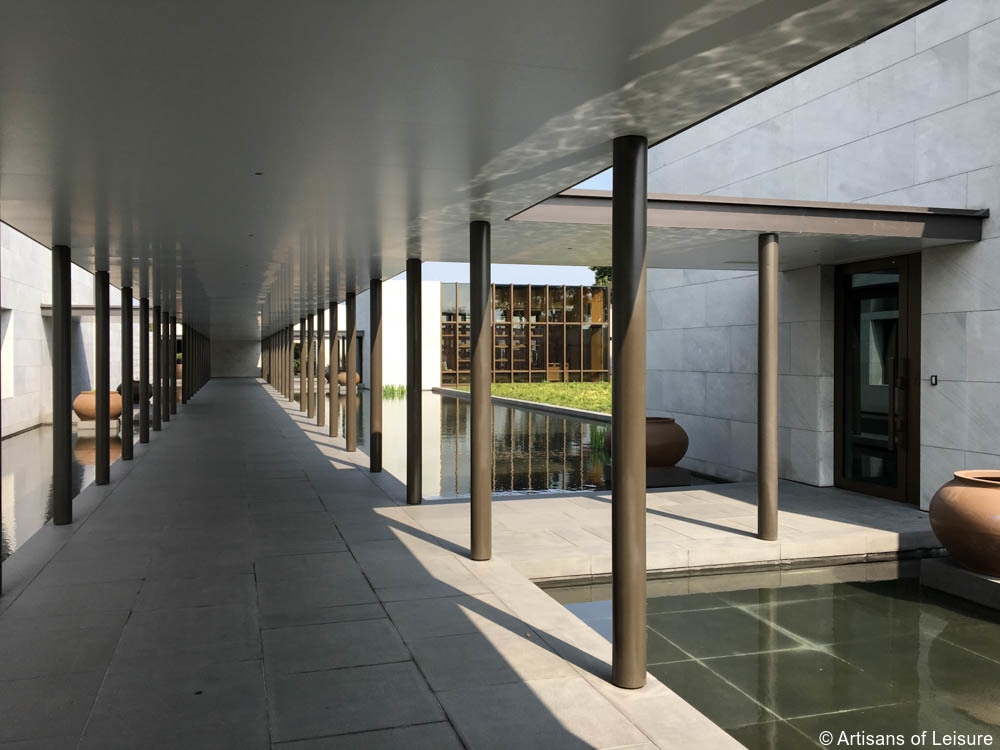 …the resort's fascinating history…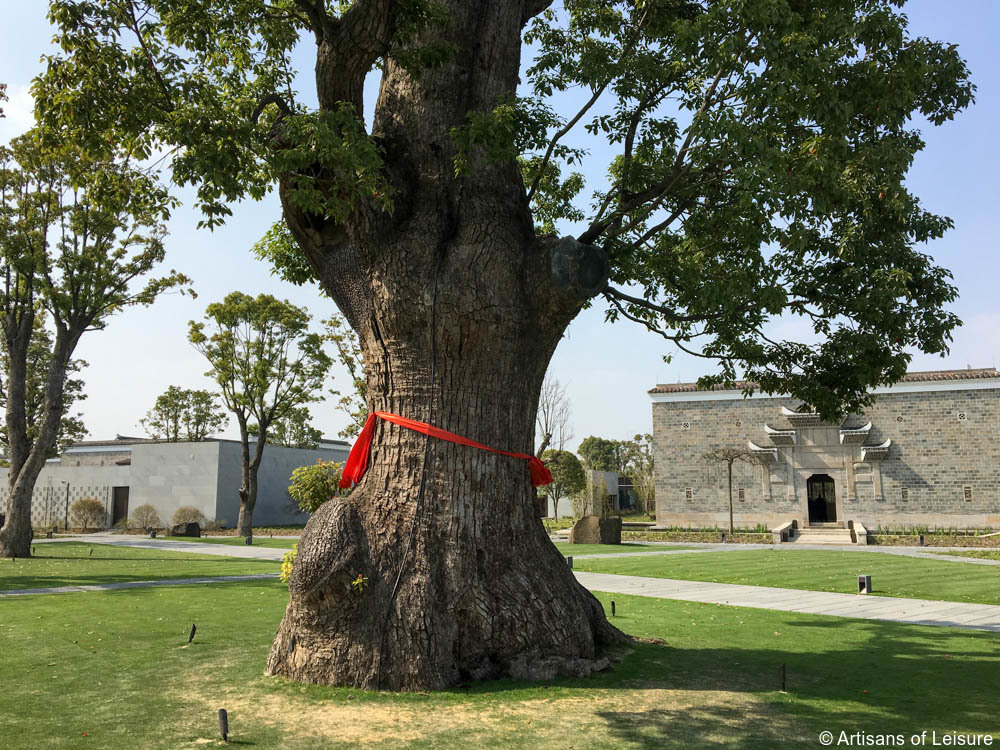 …the stunning interiors…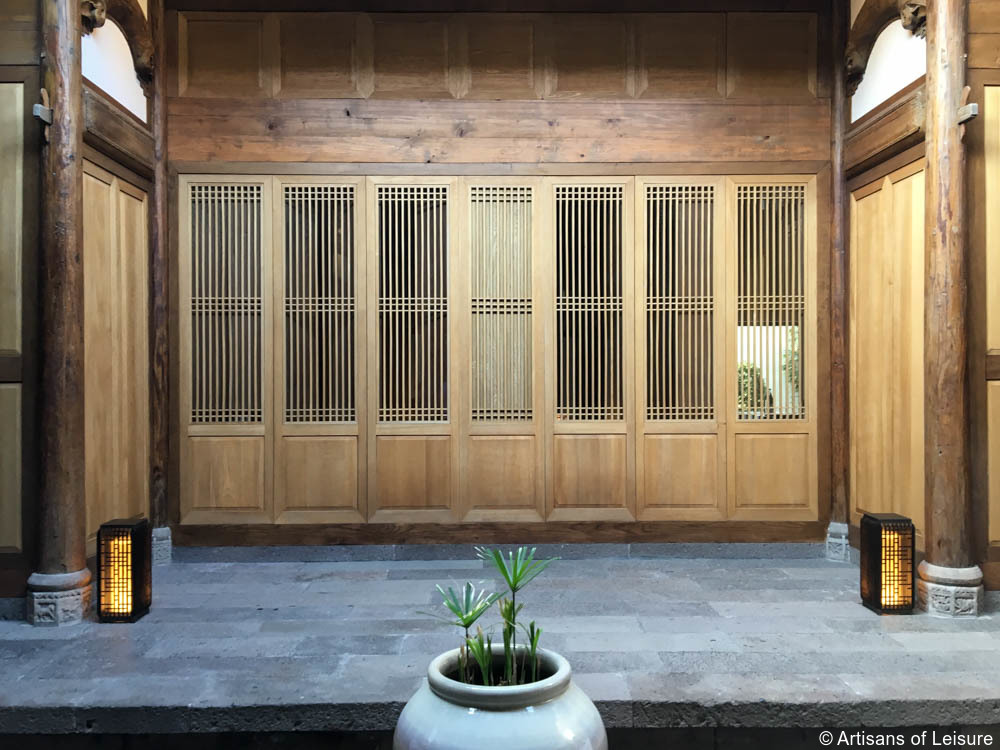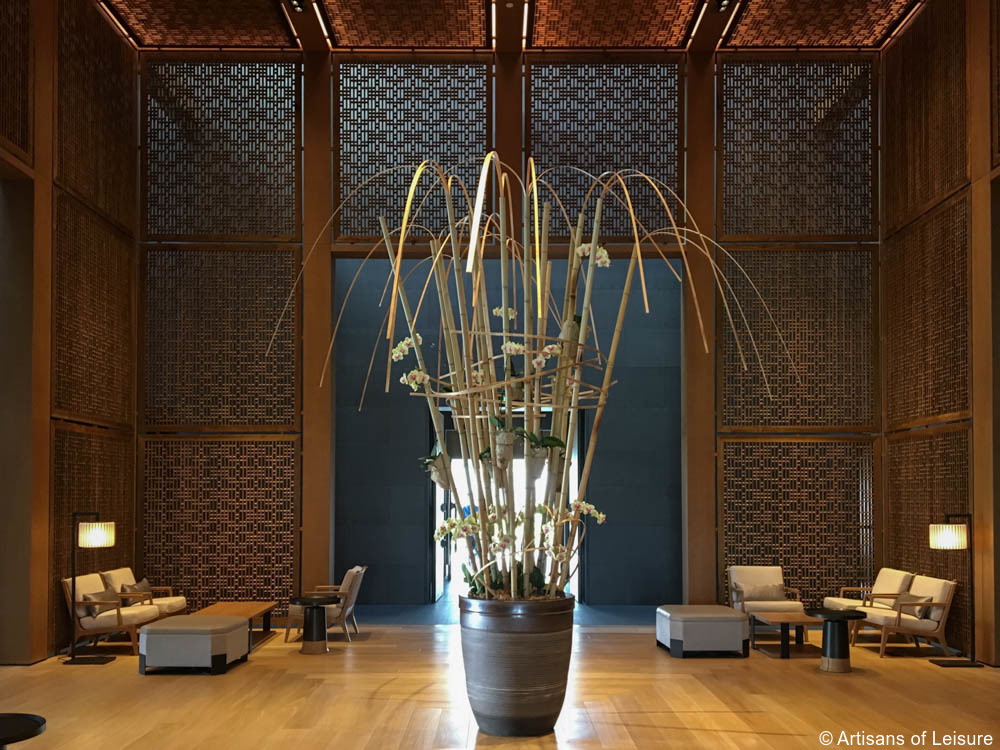 and the relaxing, tranquil atmosphere.
Q.) What touring did you do while you were outside the city?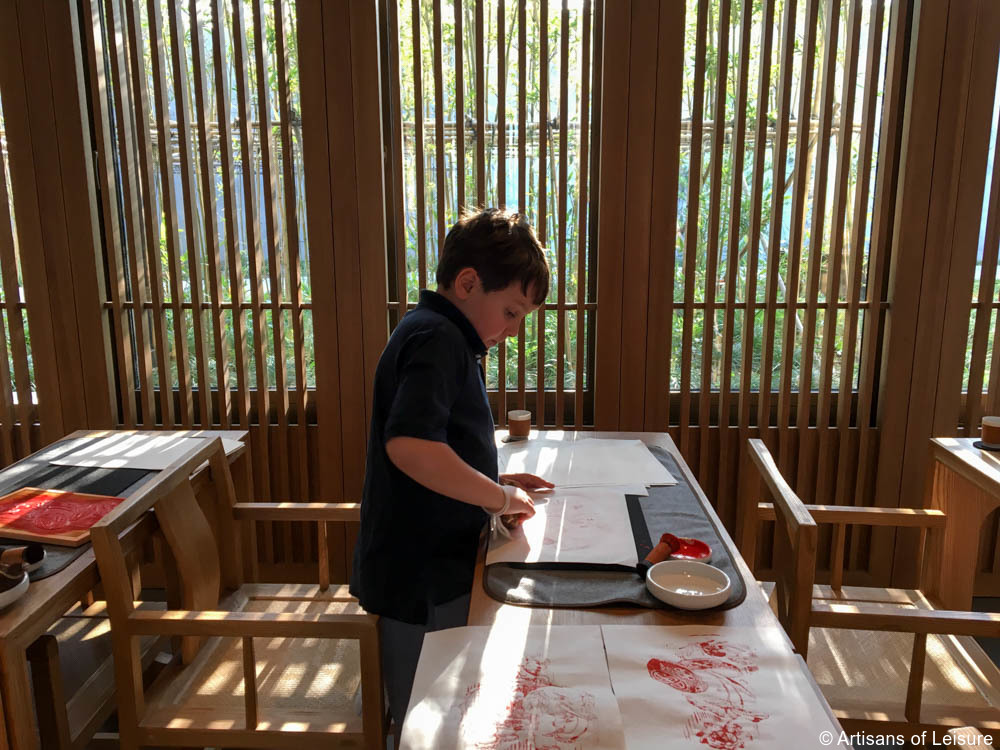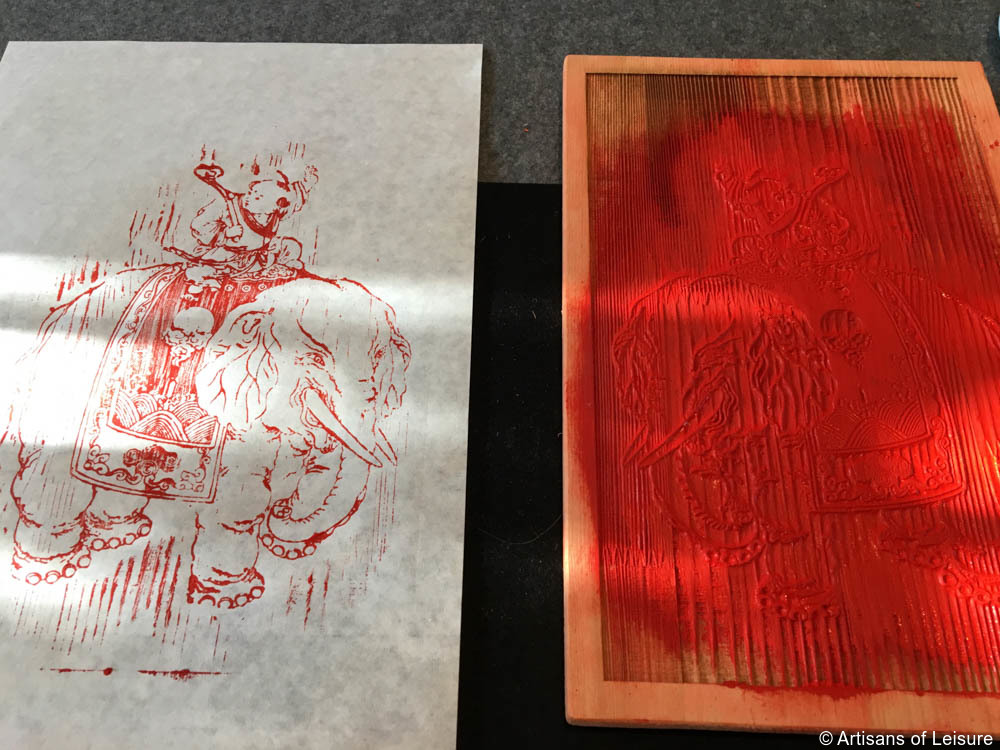 We mainly focused on private, traditional cultural lessons and experiences, such as printmaking…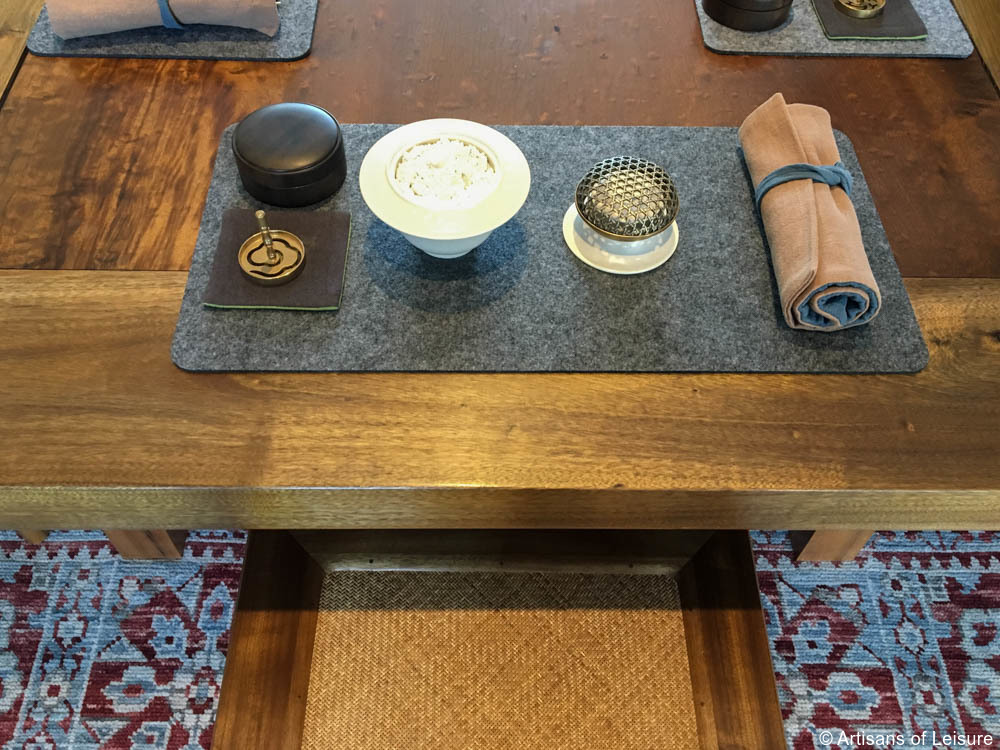 …an incense lesson…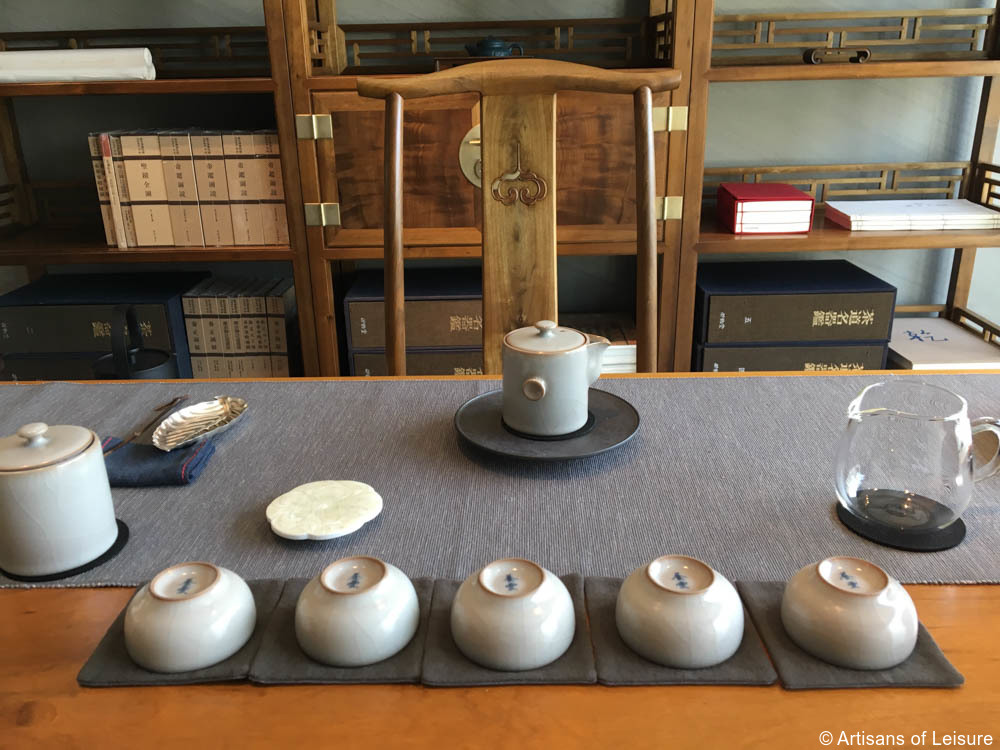 …a tea ceremony…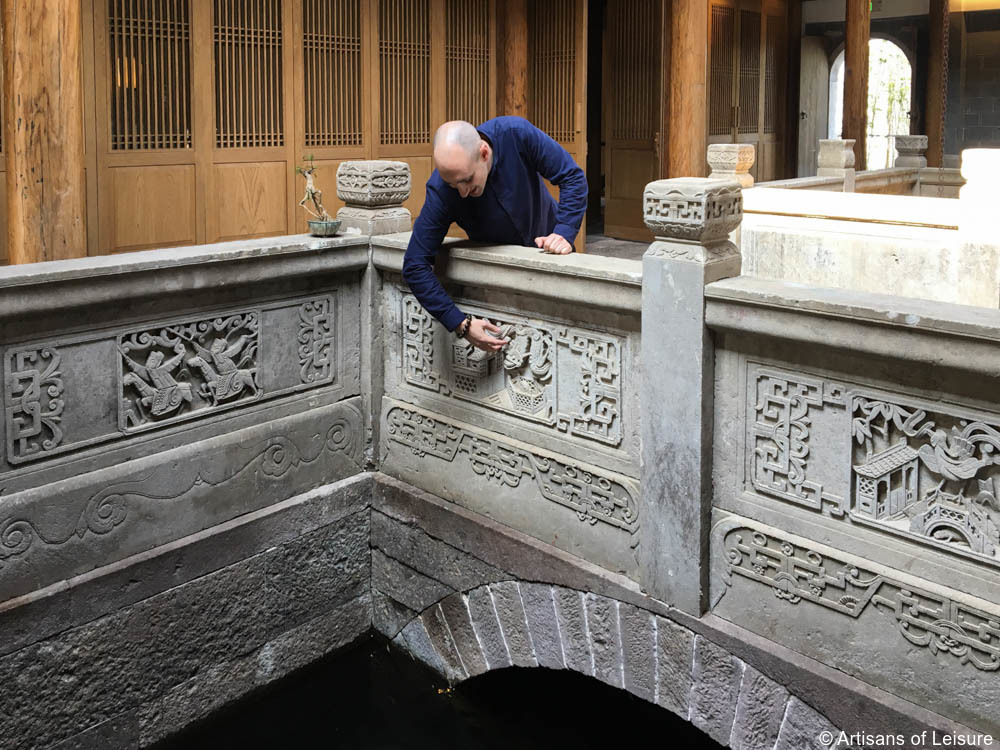 …and learning about Chinese history.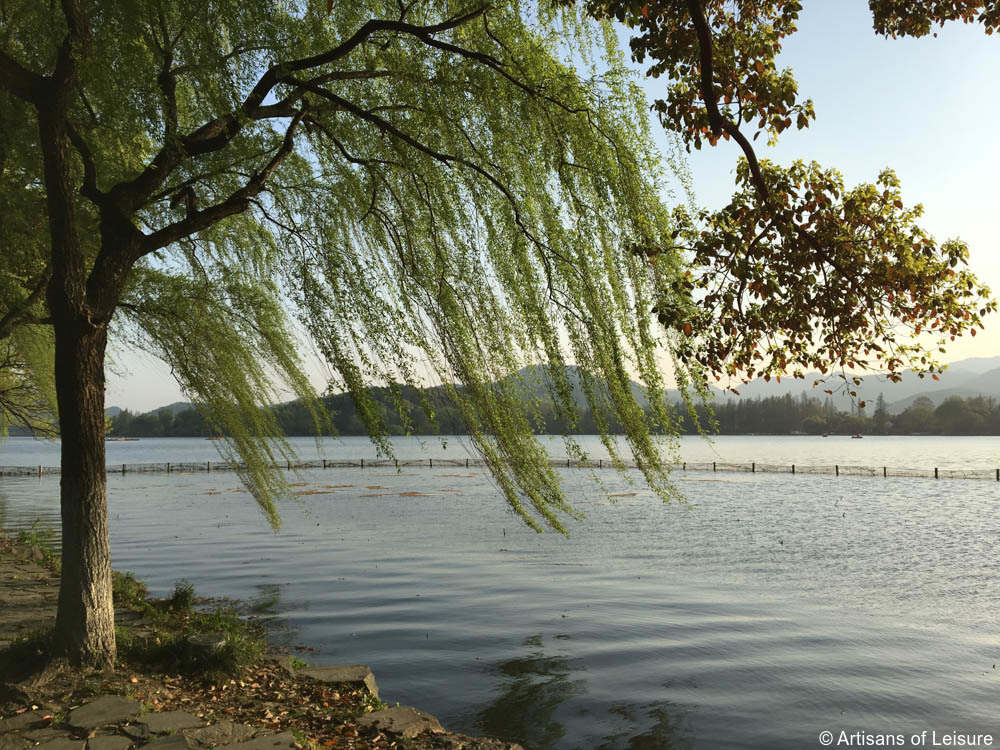 Q.) Where else did you visit?
We spent a few wonderful days in Hangzhou.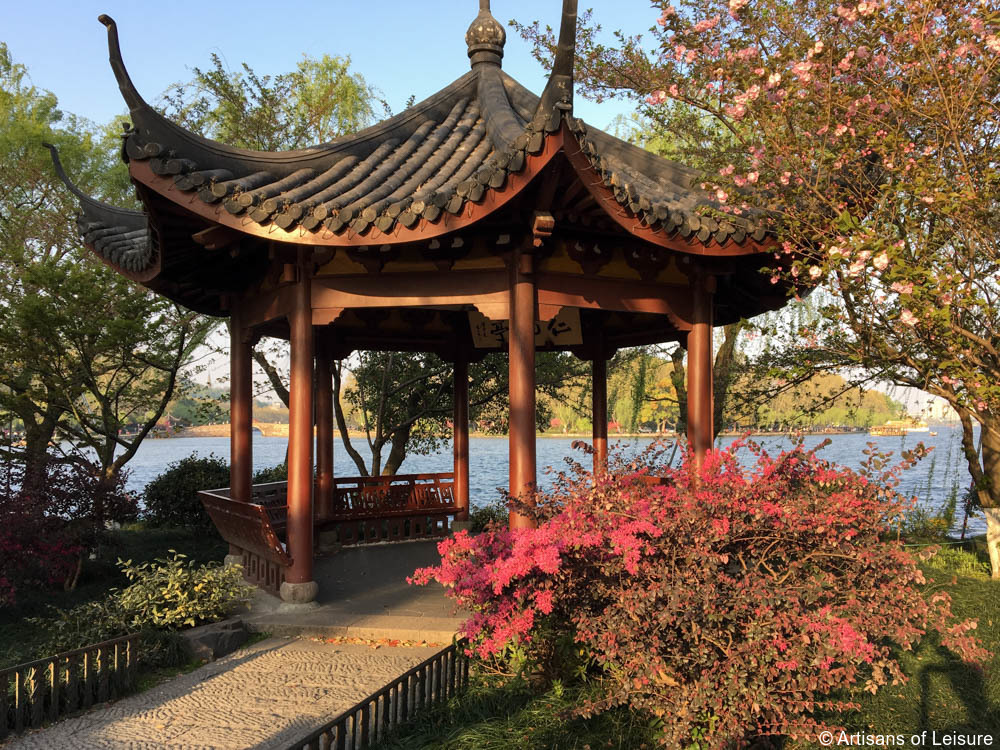 The city is known for its Buddhist temples…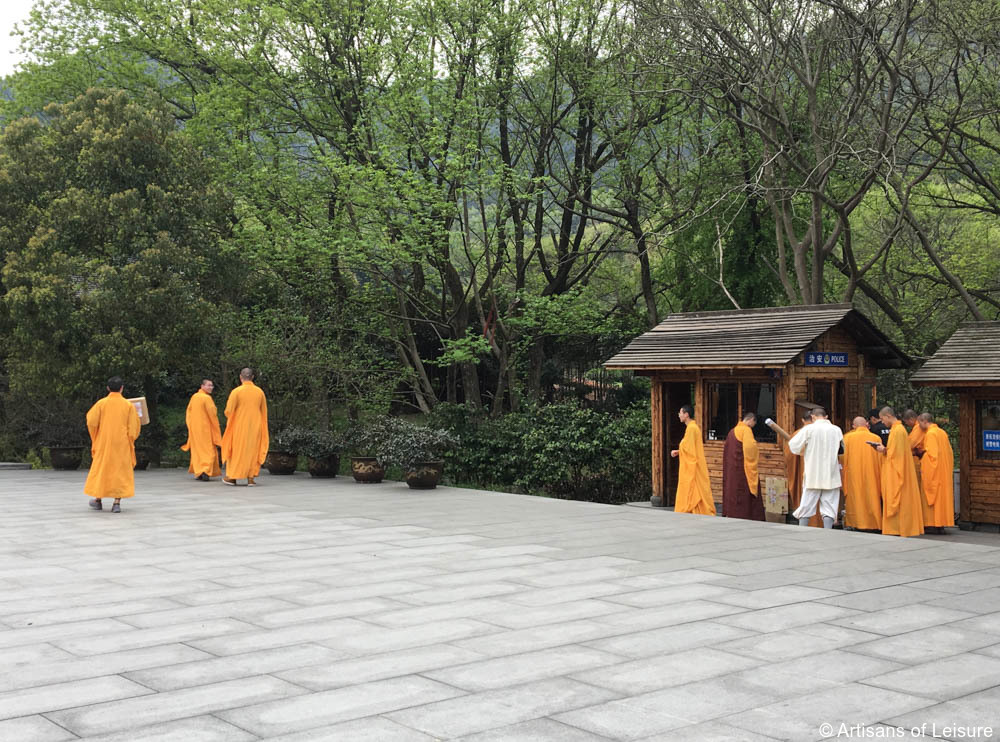 …and active Buddhist monasteries…
…as well as beautiful gardens, bamboo forests…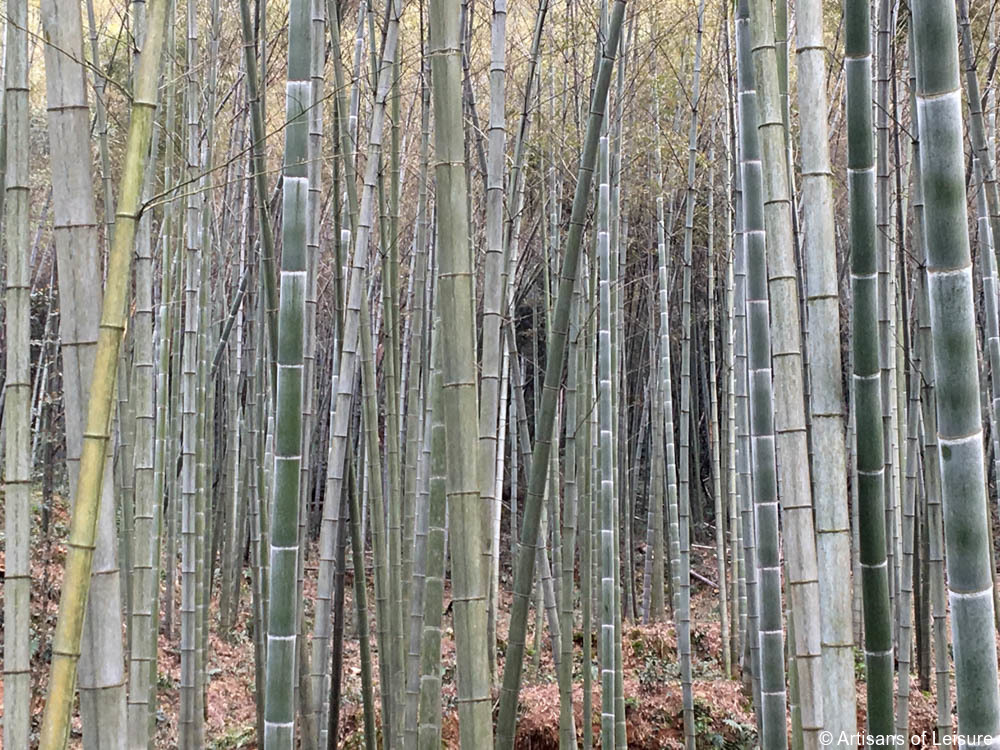 …lakeside scenery…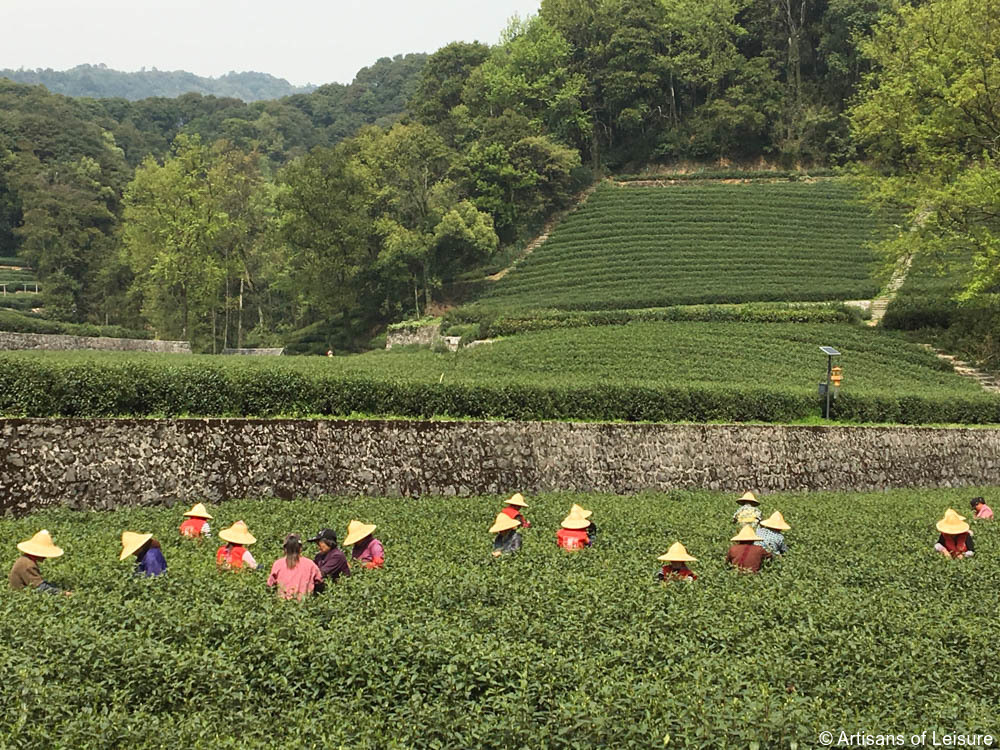 …and tea plantations…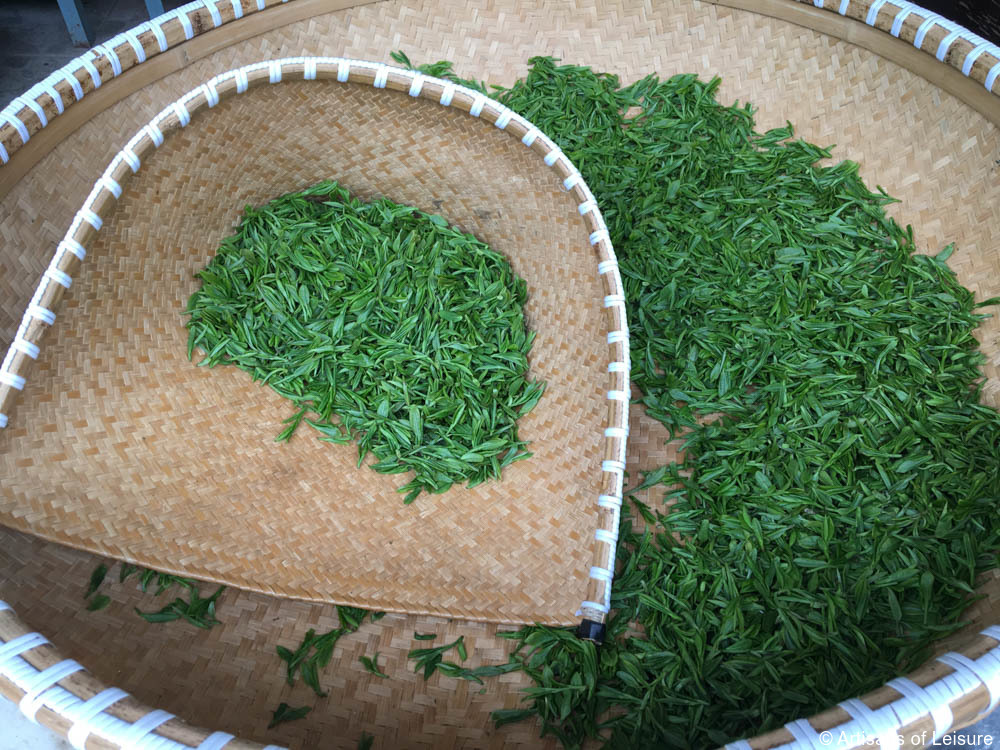 …that grow some of China's most prized tea.
We had a fascinating private lesson with a tea master.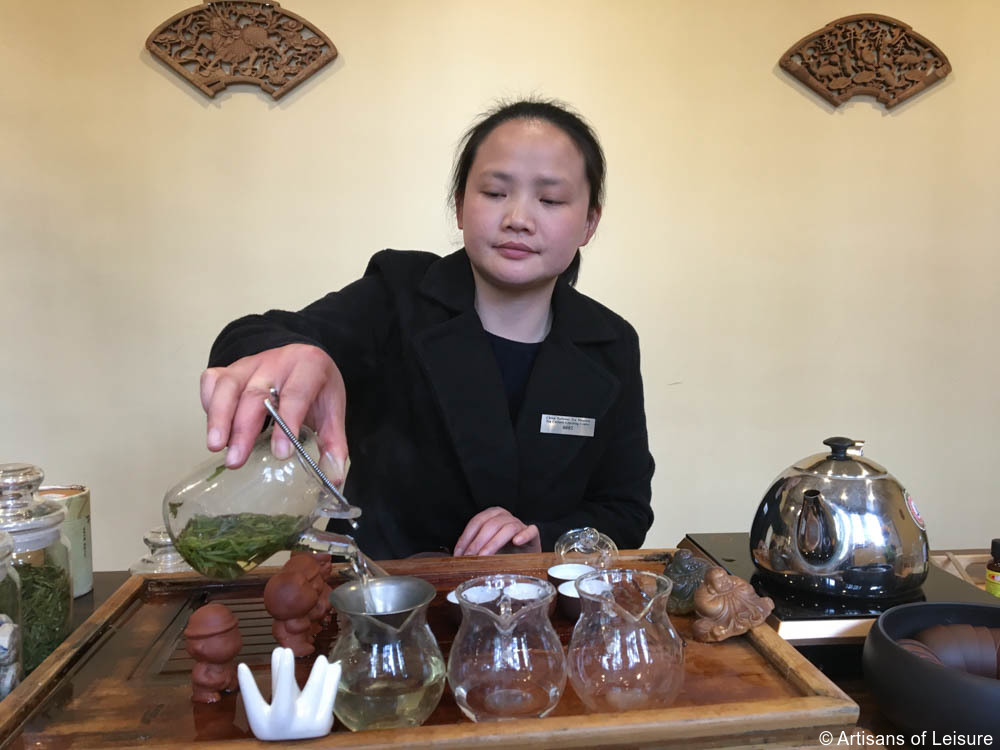 We dined at local restaurants…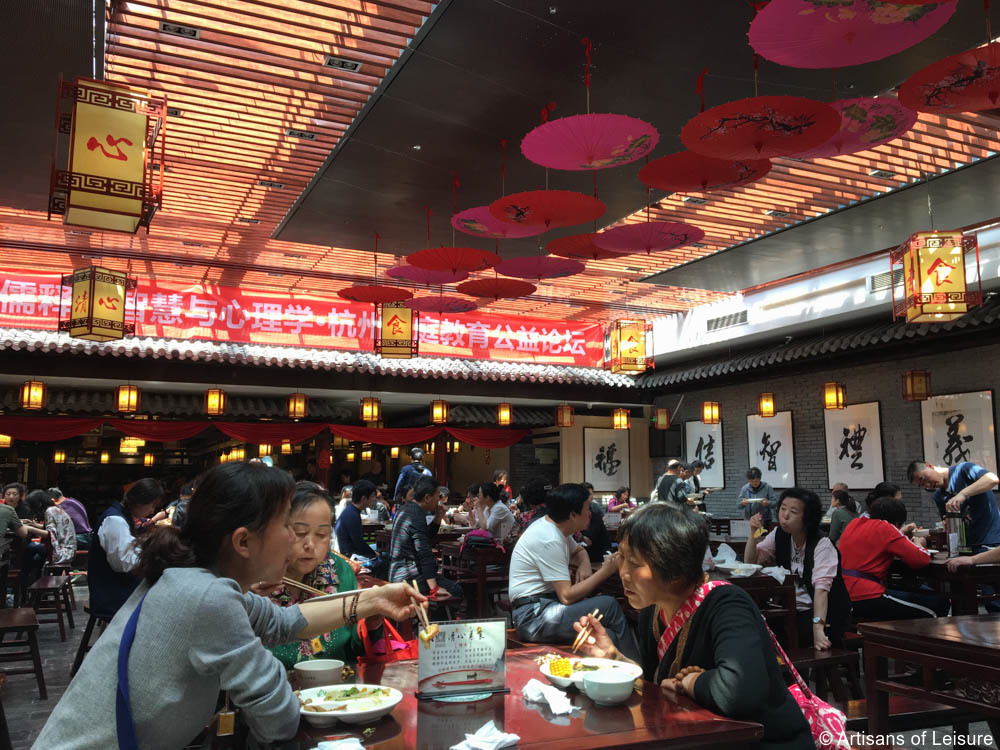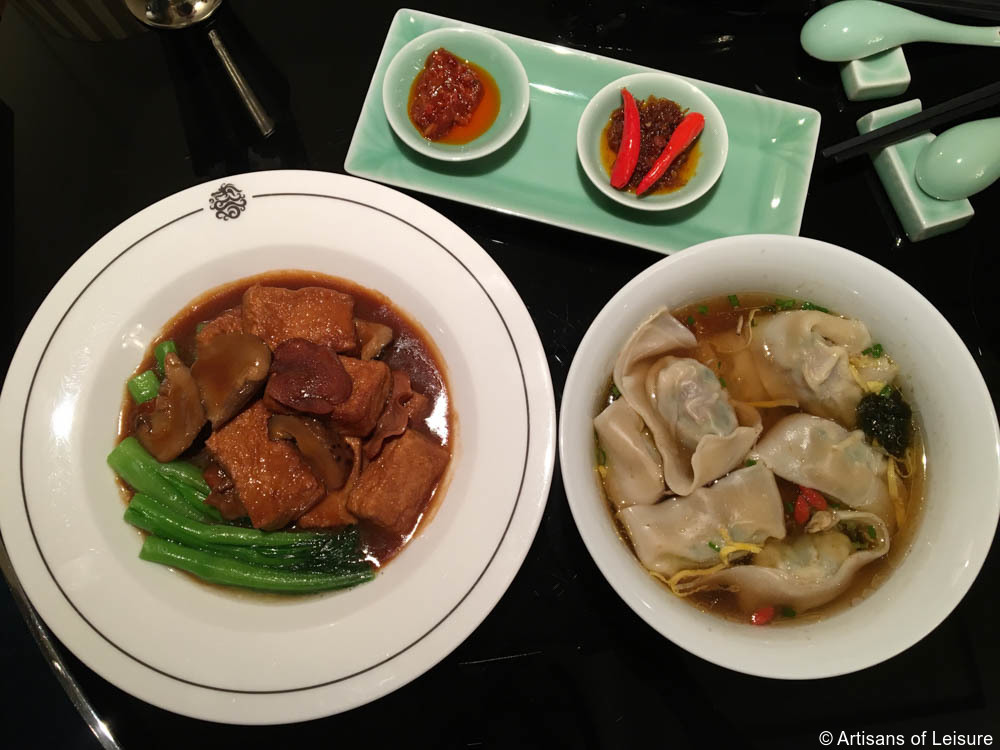 …and took a private cruise on West Lake.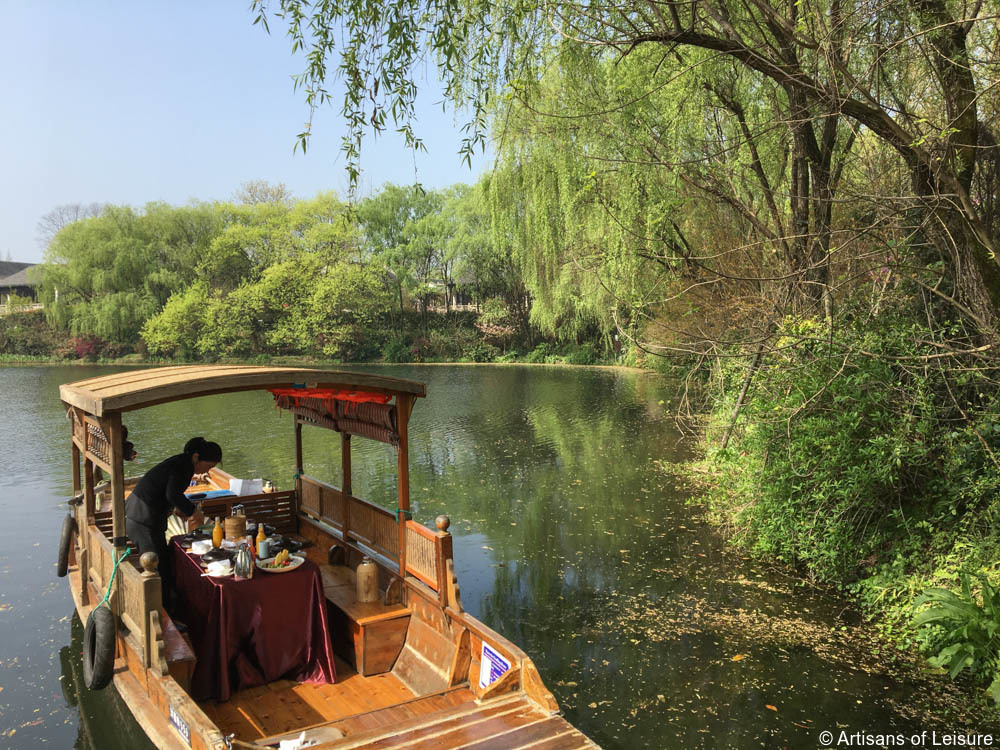 We also enjoyed a private insider tour of the city that focused on very historic shops…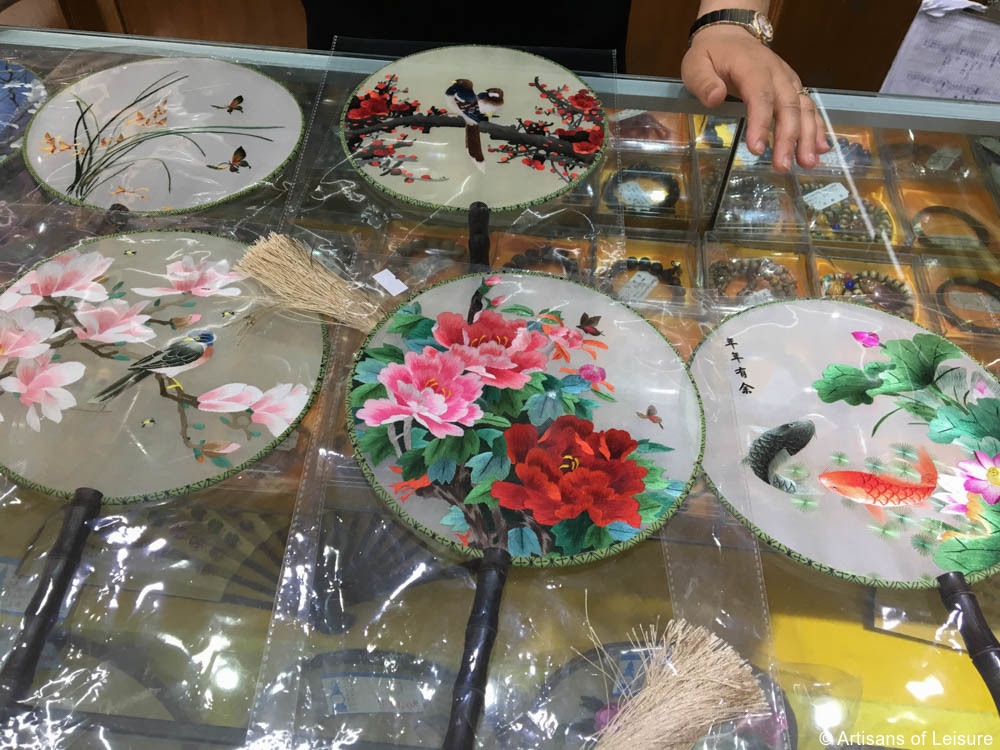 …including a renowned fan shop…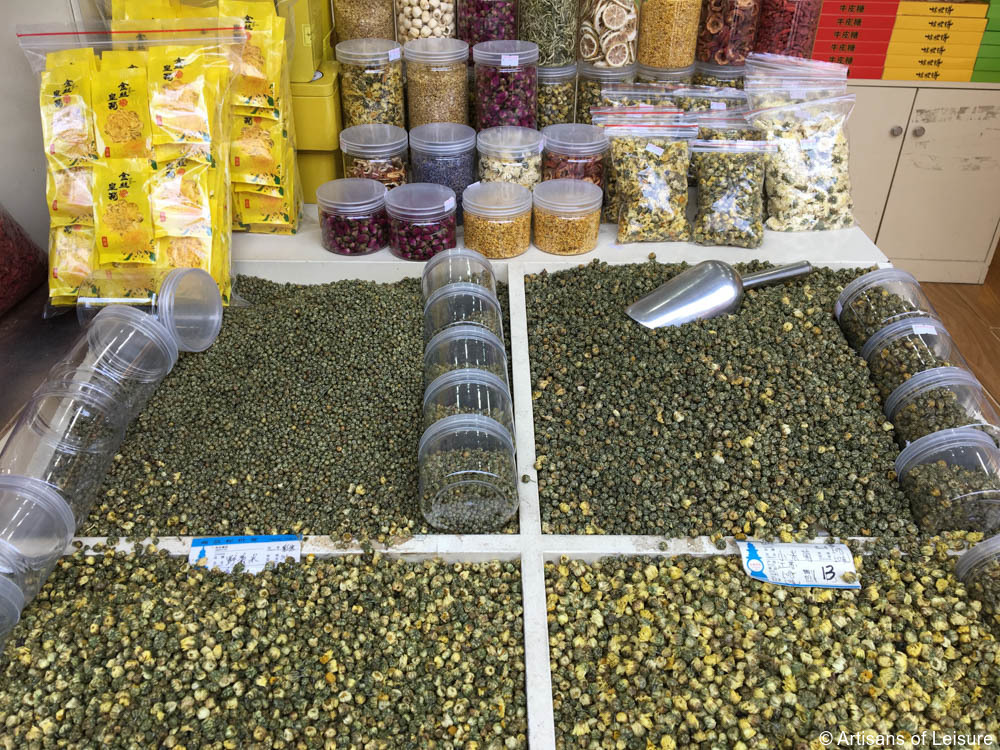 …a chrysanthemum tea shop, the city's oldest pickle shop. and more.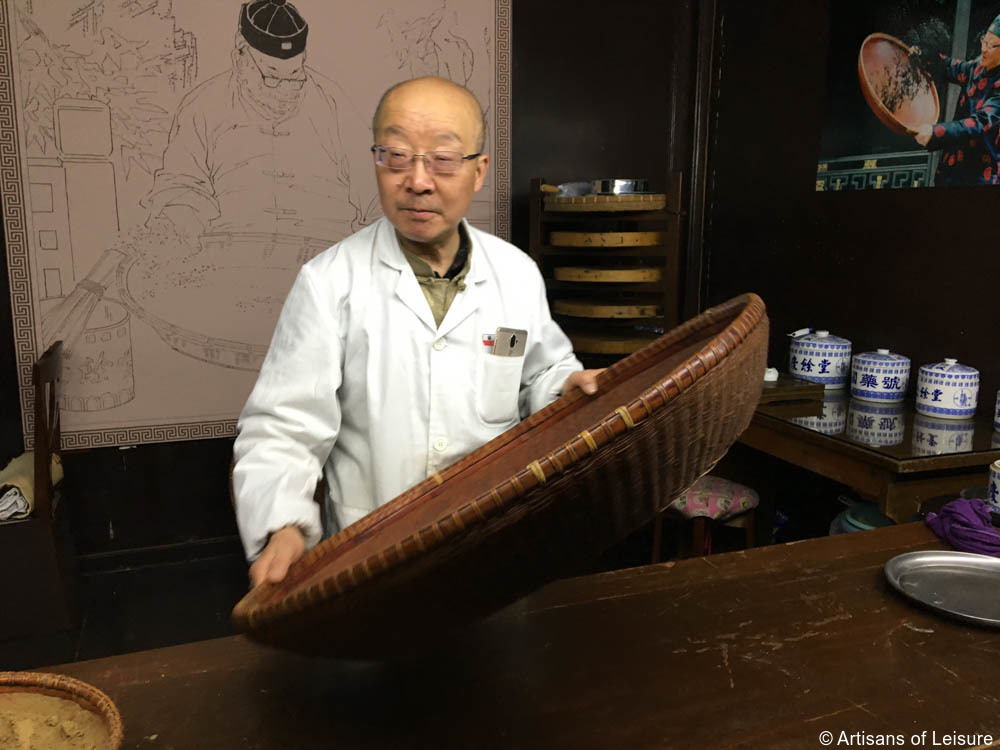 It was fascinating to learn about the city's role as a leading center of traditional Chinese medicine.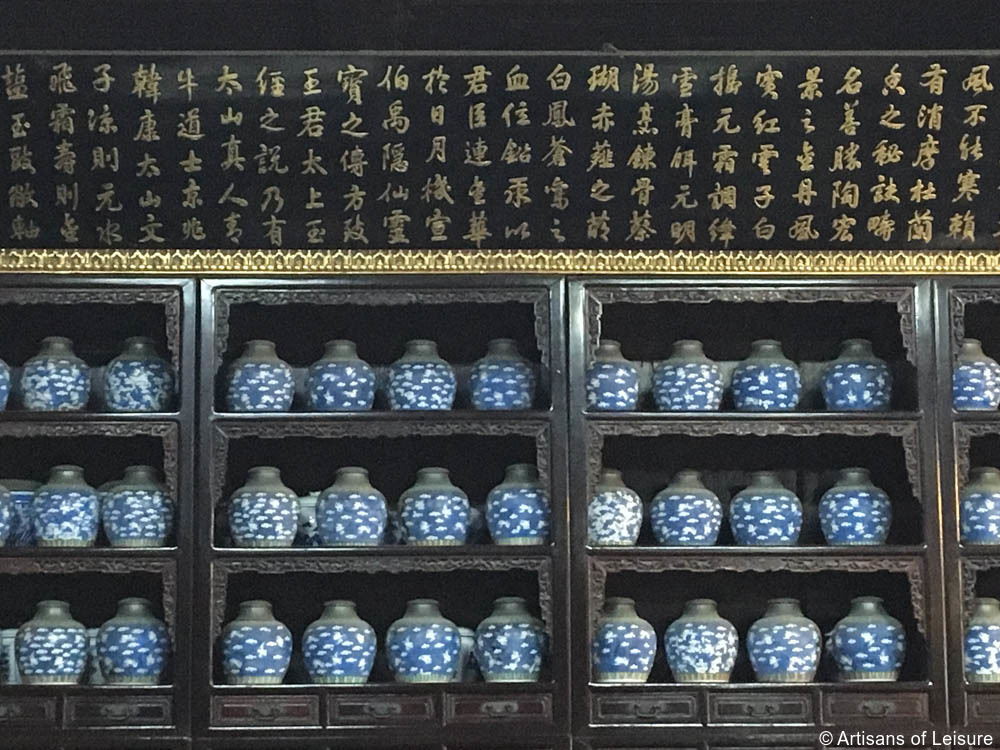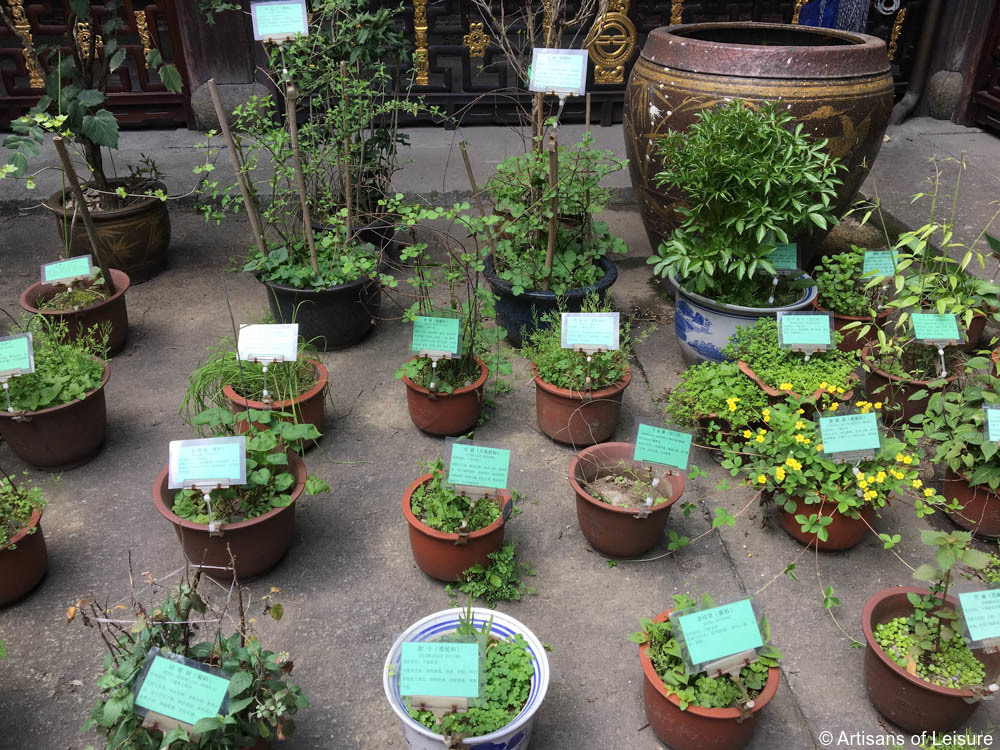 We also attended a wonderful performance of Impression West Lake, directed by Zhang Yimou.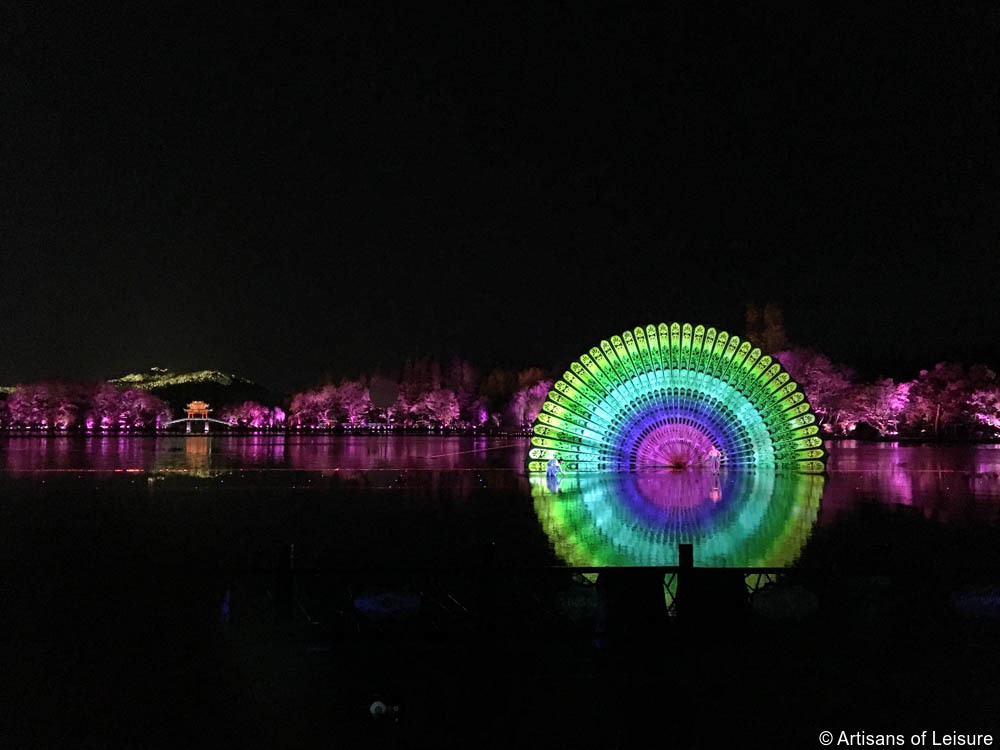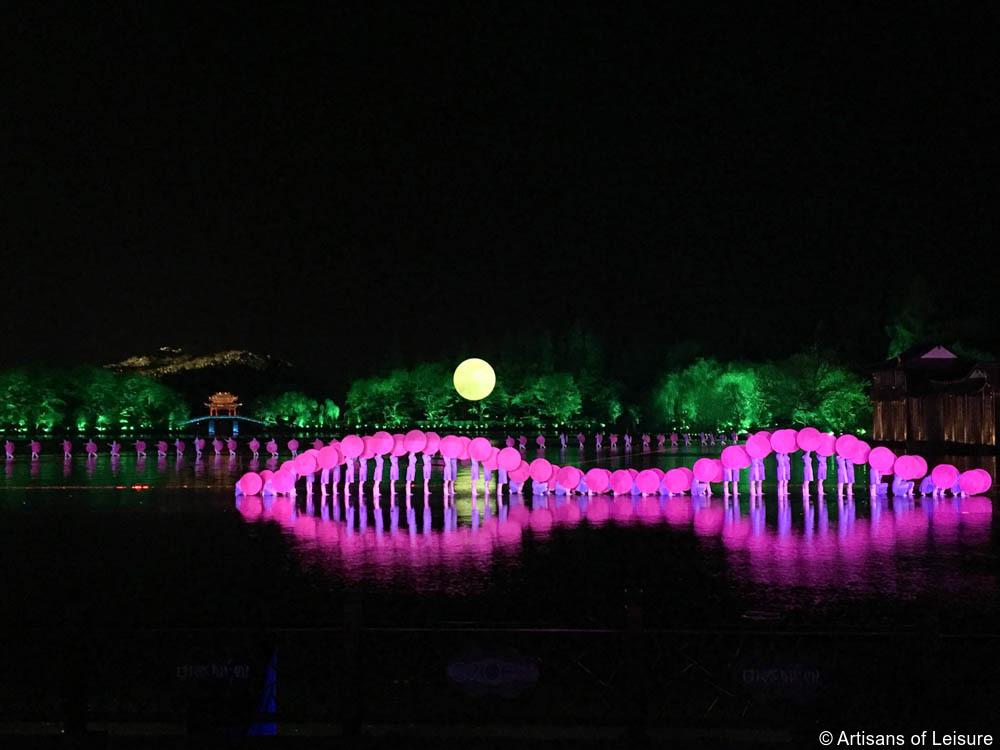 Ashley's tour is similar to our Luxuries of China tour.
View all of our sample private China tours or call one of our Asia travel experts to start planning a China tour based on your interests.
Destinations: Asia, China, Hong Kong
Tags: Aman resorts, Aman resorts China, art tours, Ashley Ganz, Ashley Isaacs Ganz, Asia tours, Beijing, Beijing tours, Buddhism, ceramics, China, China luxury tours, China shopping tours, China tours, China travel experts, Chinese gardens, Chinese medicine, Chinese temples, cultural travel, experiential travel, family travel, family travel China, garden tours, Great Wall of China, Hangzhou, Hong Kong, Hong Kong tours, jade, Kowloon, luxury Asia tours, luxury China tours, luxury family tours, luxury hotels China, Peninsula hotels, porcelain, private China tours, private family travel, private tours, Shanghai, Shanghai tours, tea, tea tours, tours, vegetarian, Zhang Yimou