June 10, 2019
Just Back: Rwanda and Its National Parks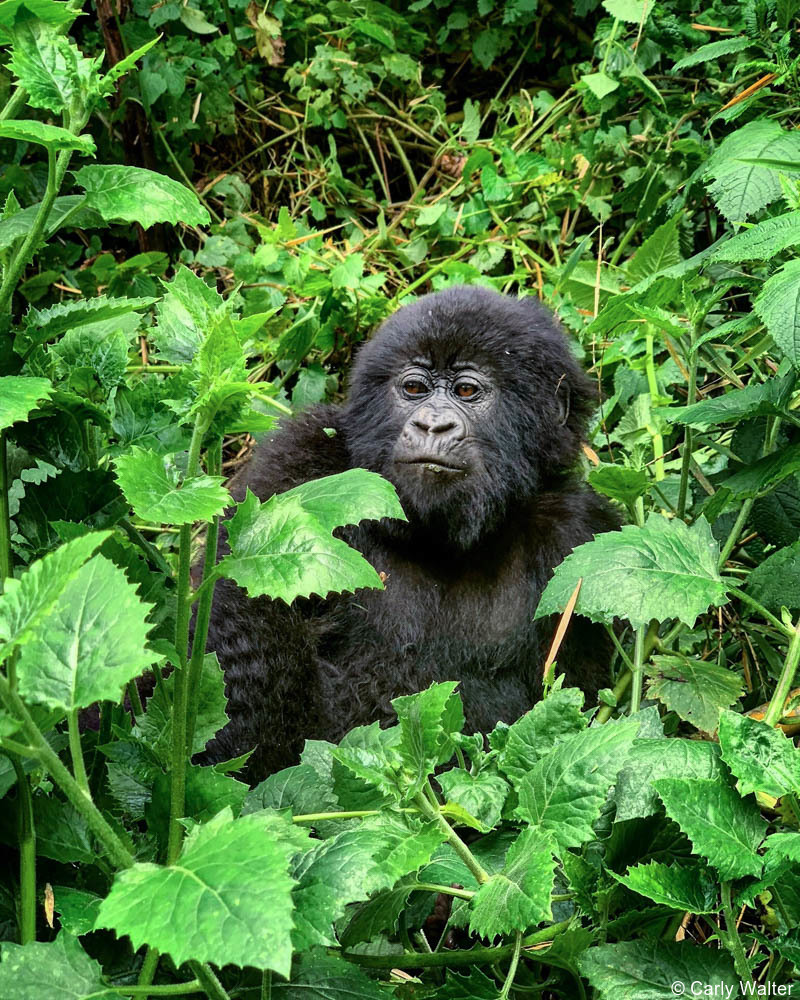 Rwanda is the perfect destination for travelers interested in unique wildlife and beautiful scenery. Artisans of Leisure travel specialist Carly Walter recently returned from a trip to Rwanda, visiting its beautiful capital, Kigali, and its three national parks, where she enjoyed gorilla trekking, luxury lodges and more.
Q: Why did you choose to visit Rwanda?
A: Seeing the mountain gorillas has always been on my bucket list, and the rest of the trip evolved from there. Interestingly, Rwanda is the only country that guarantees seeing the gorillas.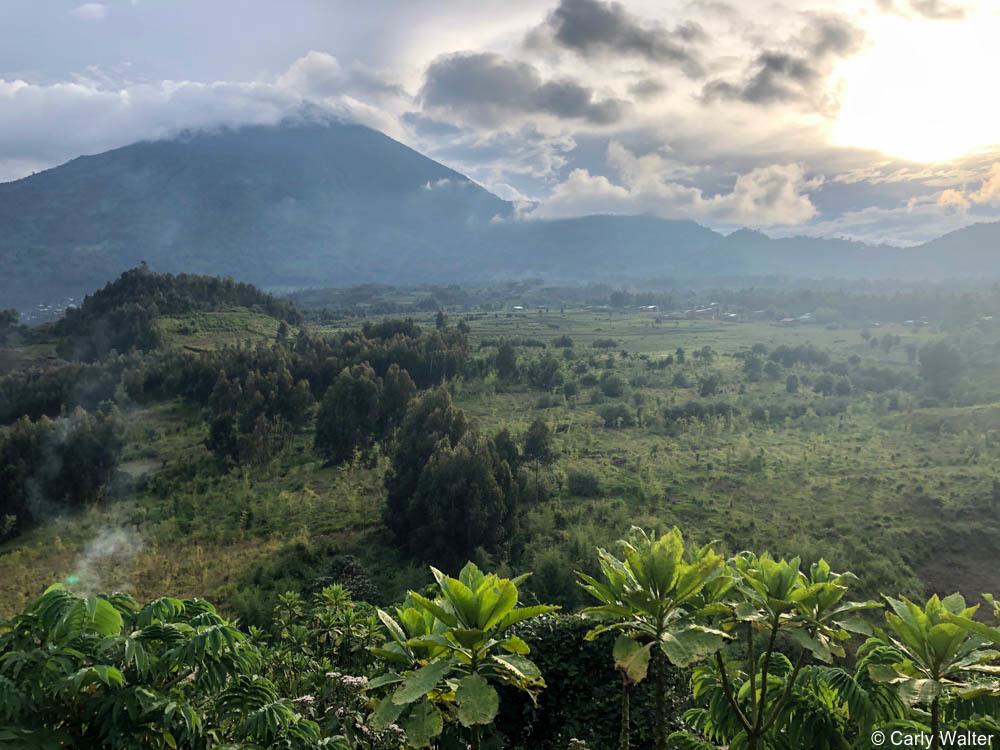 Q: Where did you go in Rwanda?
A: I stayed in Kigali and all three of Rwanda's national parks: Akagera National Park, Volcanoes National Park and Nyungwe Forest National Park.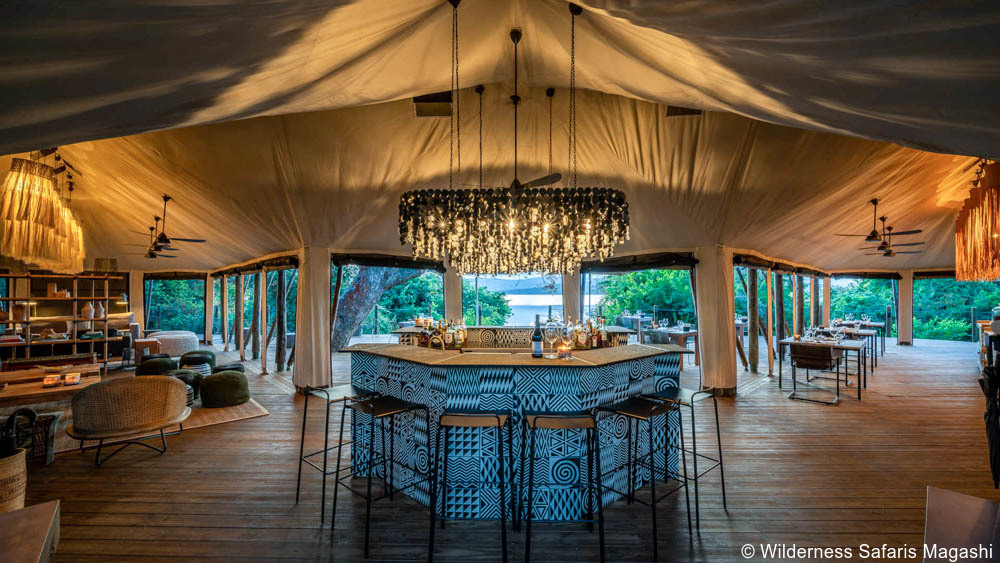 Q: Where did you stay?
A: In Kigali, I stayed at The Retreat, a lovely boutique hotel located next door to the President's estate. In Akagera National Park, I stayed at Magashi, one of the newest safari camps in Rwanda.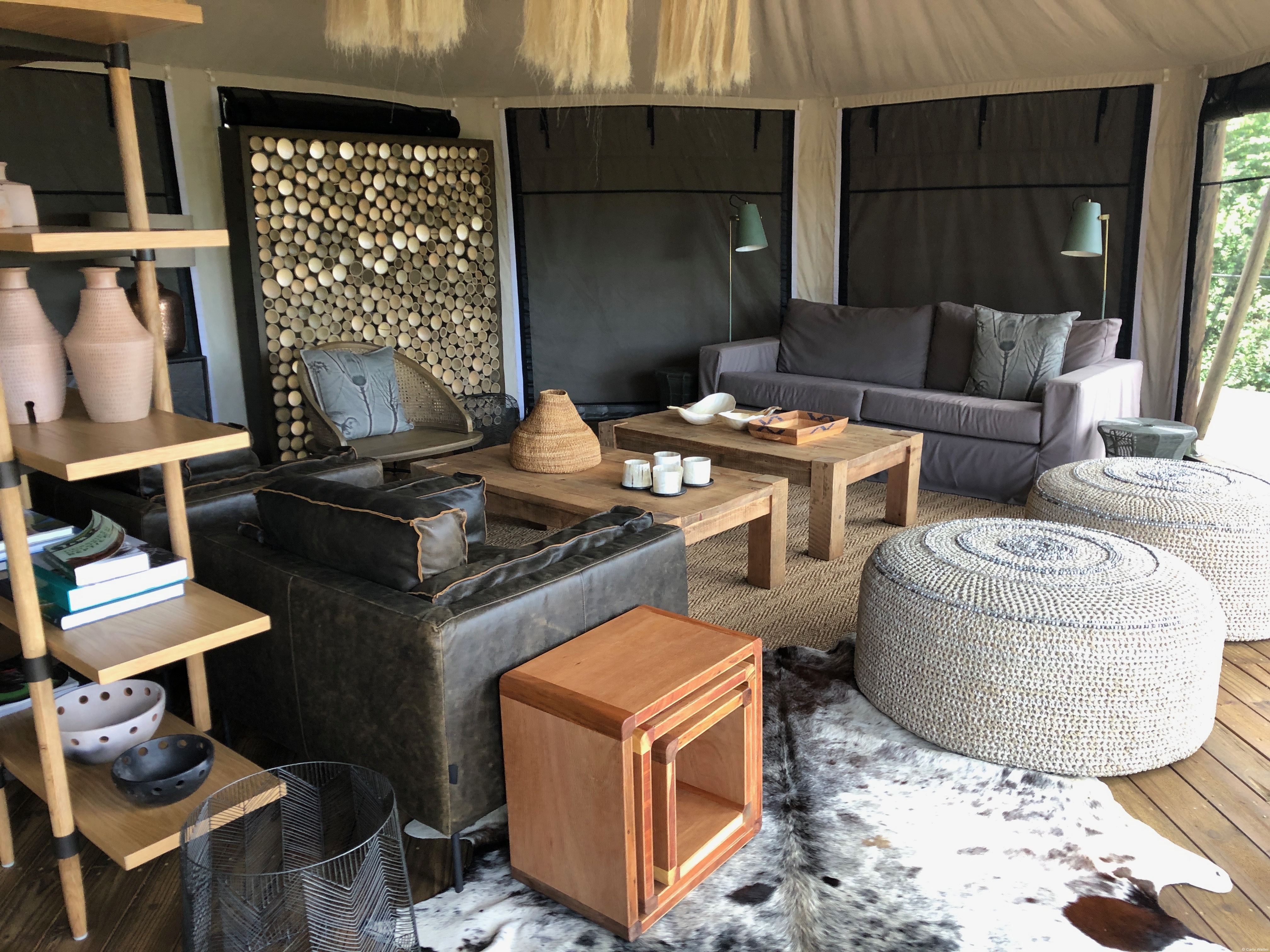 It had opened only two weeks prior and was absolutely incredible.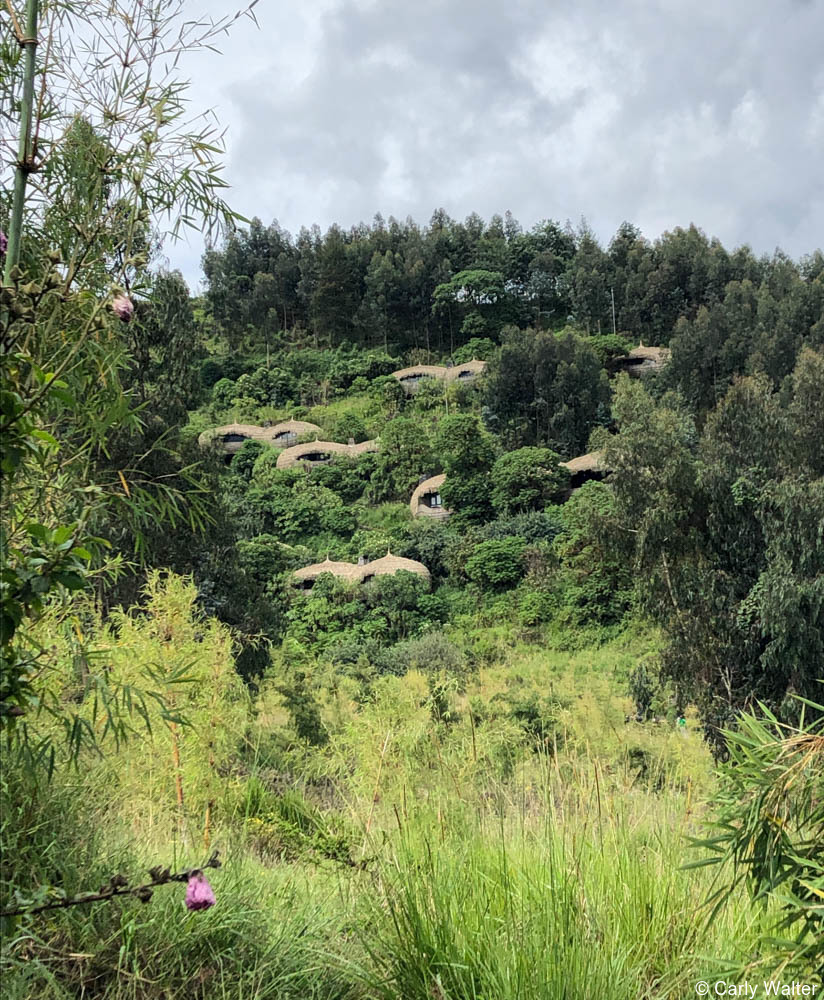 In Volcanoes National Park, we stayed at Bisate, another incredible property.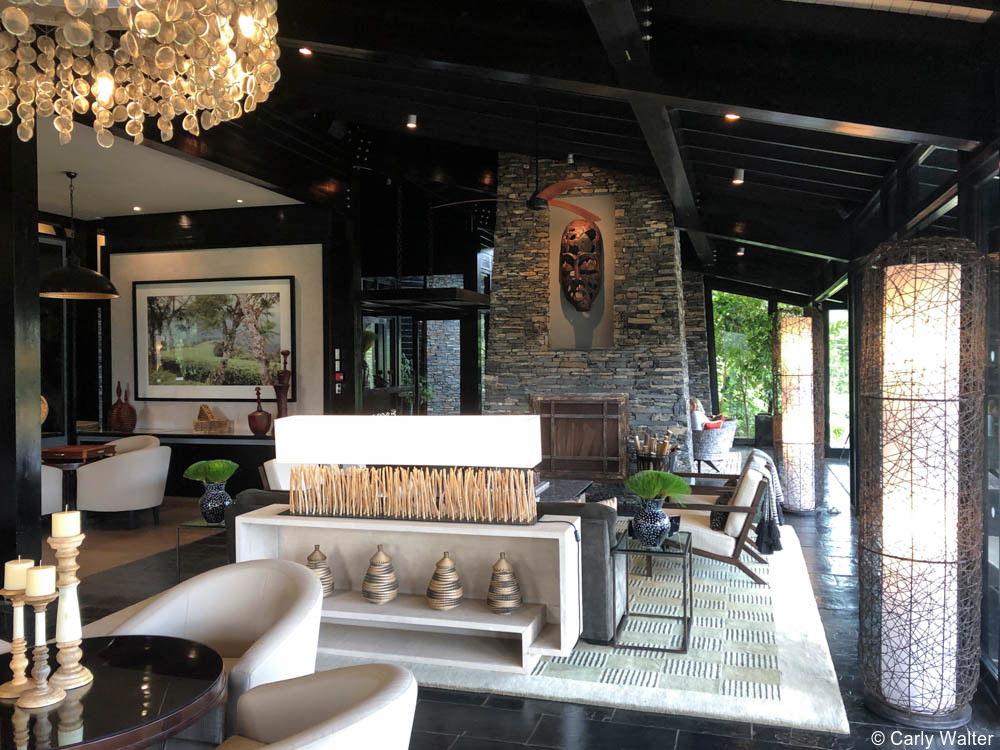 In Nyungwe Forest National Park, we stayed at the One&Only Nyungwe House…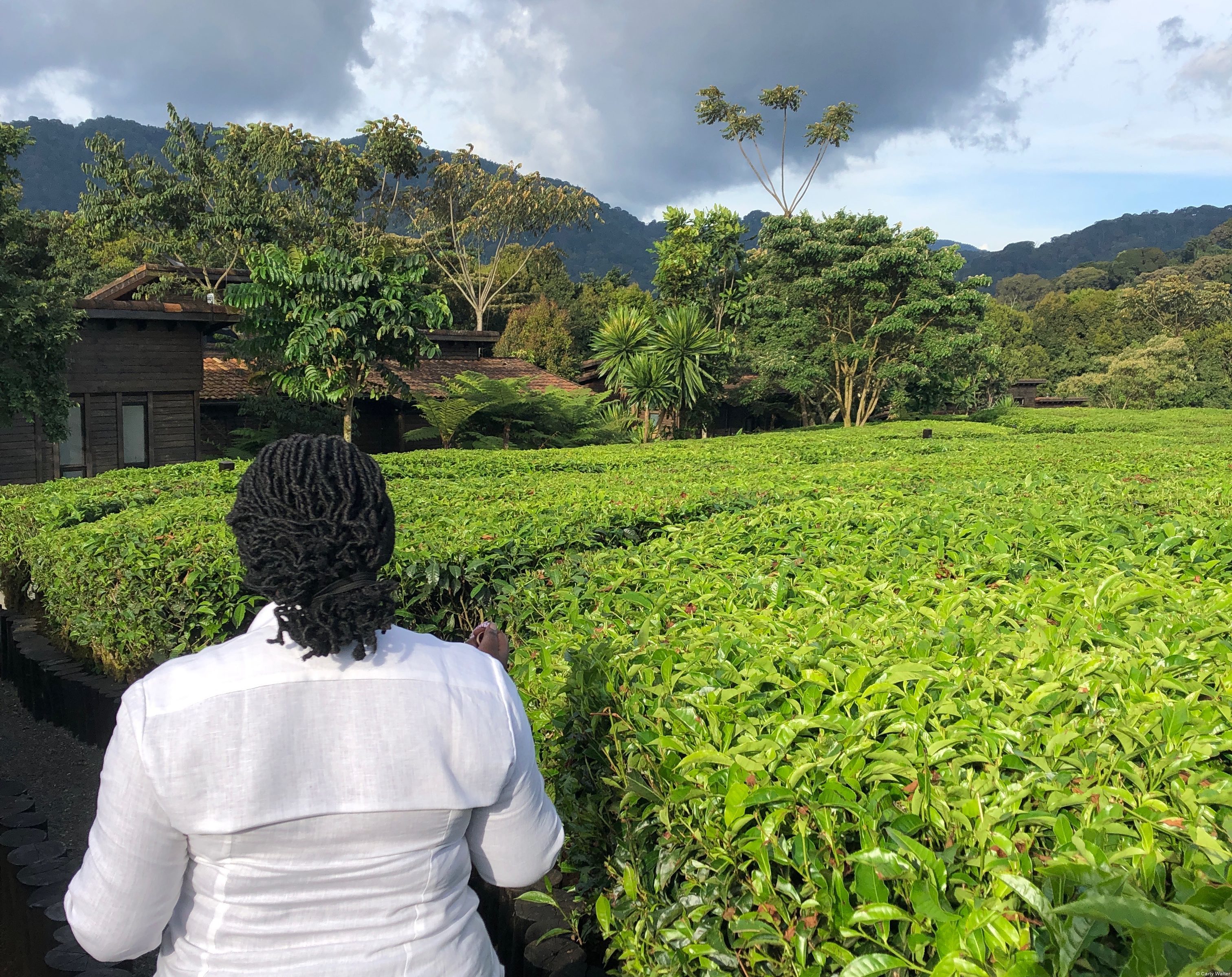 …a beautiful property nestled in between a working tea plantation and the forest.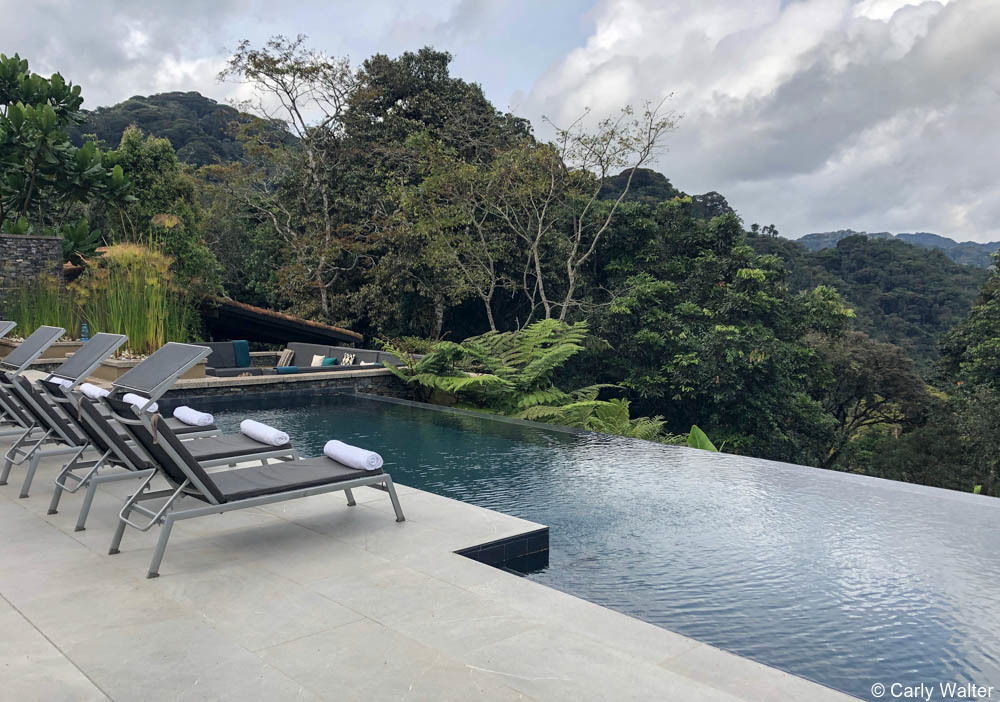 Q: Did one place in particular stand out for you?
A: While each property and location had its highlights, Bisate was particularly special. The food, the decor and the staff: everything was perfect.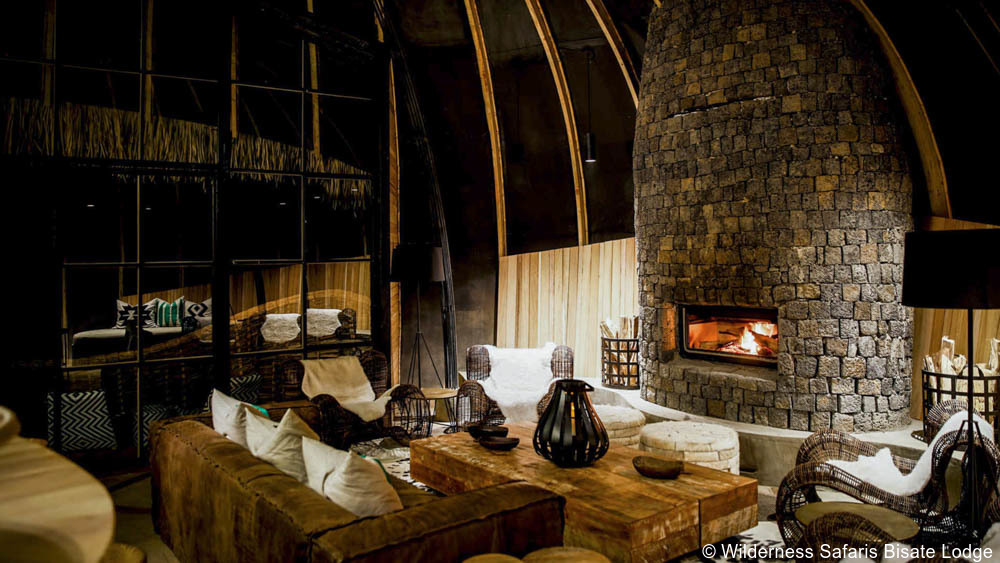 Small touches, like a fire in the fireplace when you come back from dinner or clean boots after a trek make the experience stand out from the others. Also, Bisate's high elevation means that it is in a malaria-free zone.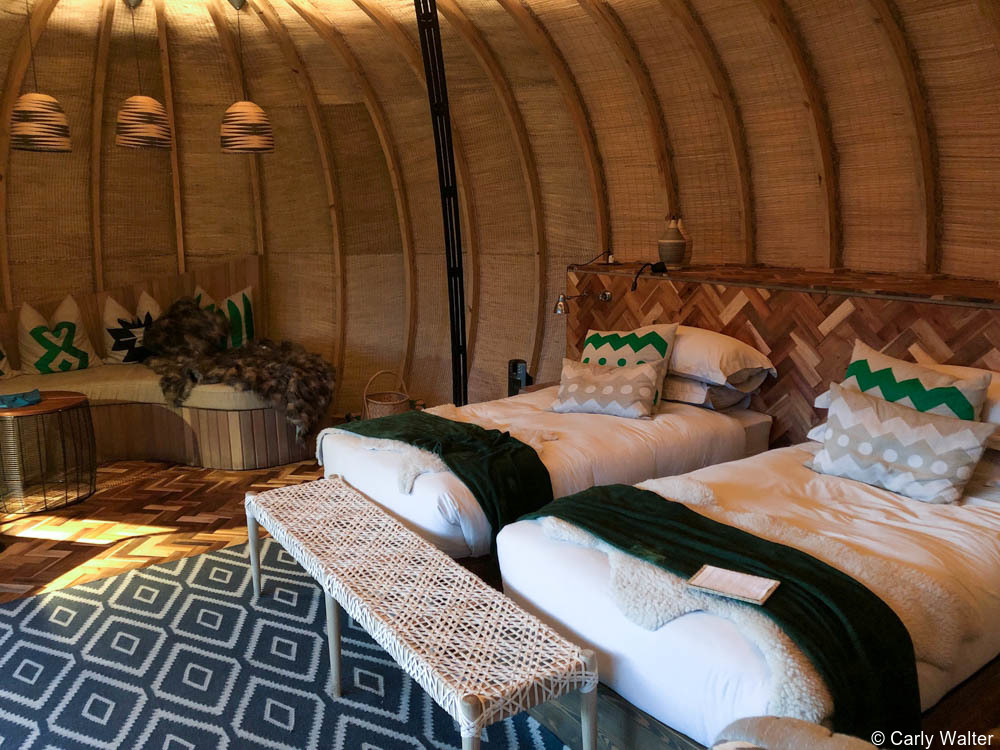 Q: Tell us about trekking to see the mountain gorillas.
A: Trekking to see the mountain gorillas was the entire reason I decided to travel to Rwanda. After watching so many videos on the gorillas and anticipating this trip for so long, I was worried that I was setting myself up to be disappointed by the experience, but I could not have been more wrong.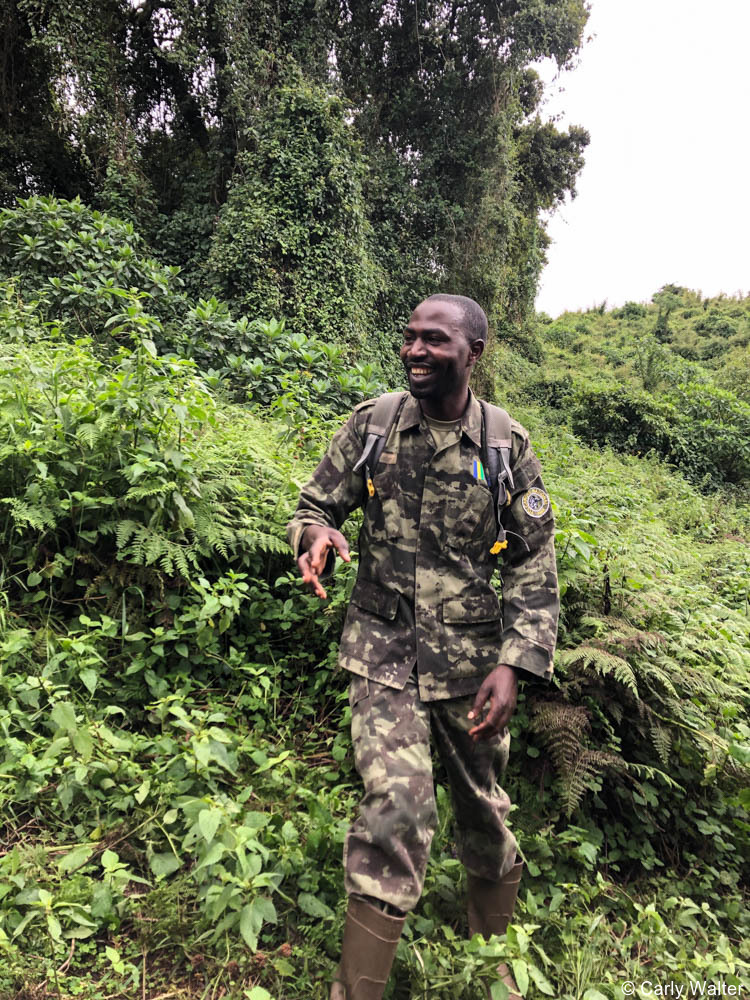 We did two treks, and I could have done two more. The two groups we visited were so different, and it was fascinating to see the different family dynamics.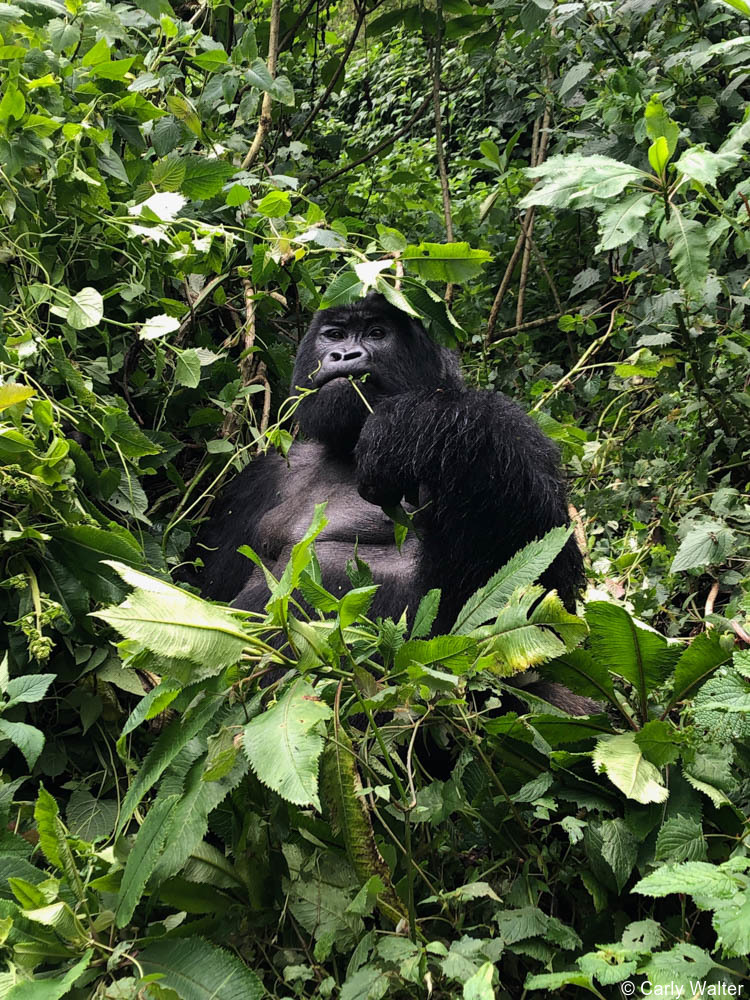 Each individual gorilla has its own personality, which shines through in the short hour visitors have with them. We were lucky to see the oldest gorilla in the park, 49-year-old Guhonda, and the youngest gorilla, a three-week-old who will be named in September during an annual ceremony.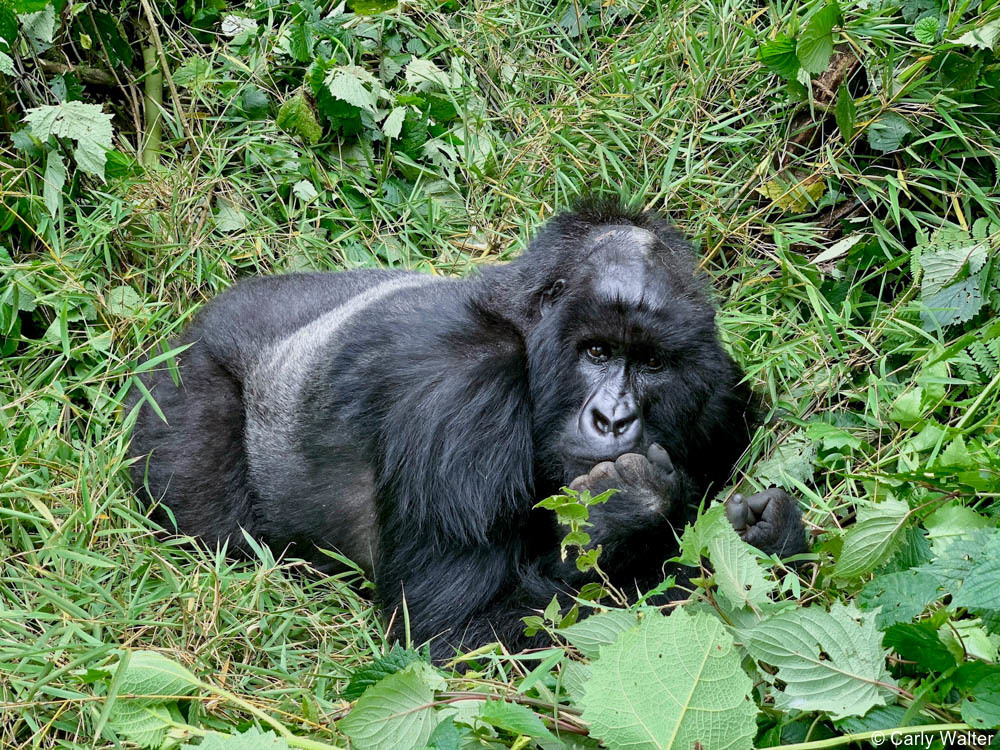 There are a variety of trekking options, and we chose easy treks. One was 20 minutes and the other 40 minutes long before we found the gorillas. The national park only gives out 96 permits a day, so planning in advance is essential. Artisans of Leisure arranges the permits as part of our Rwanda tours.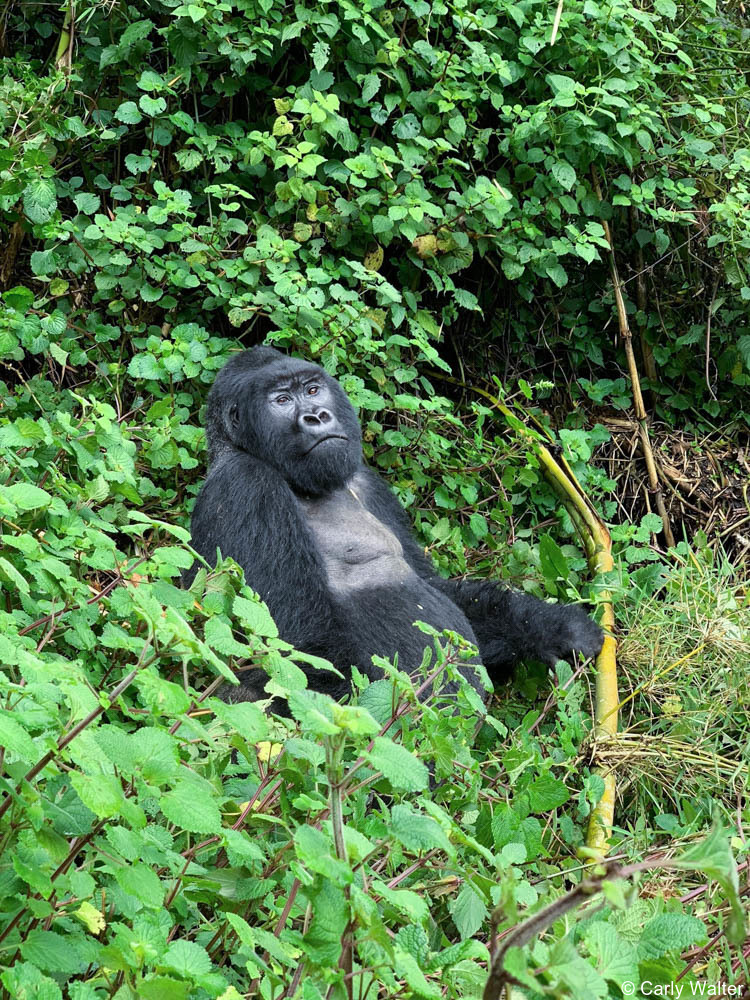 The guides are fantastic and many of the porters for the treks are ex-poachers who are part of a national park program that creates an alternative way to earn a living using their knowledge of the forest and the gorillas, which I thought was great.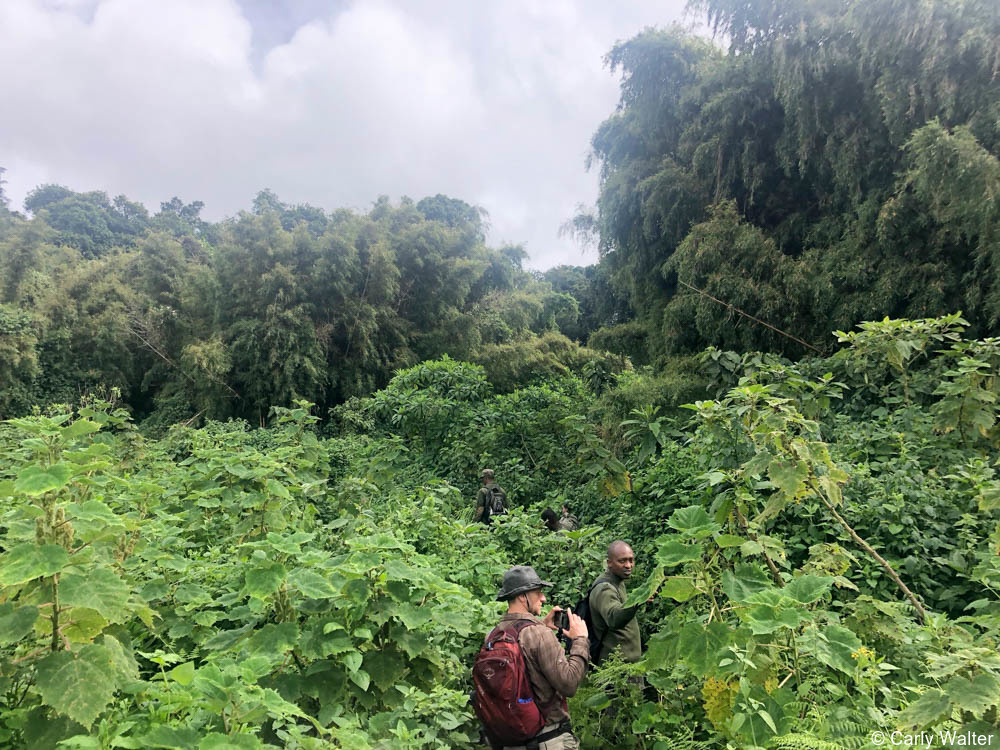 Q: What were some of the other highlights of your trip?
A: Obviously, nothing can really beat trekking with the gorillas, but the trip was full of memorable moments.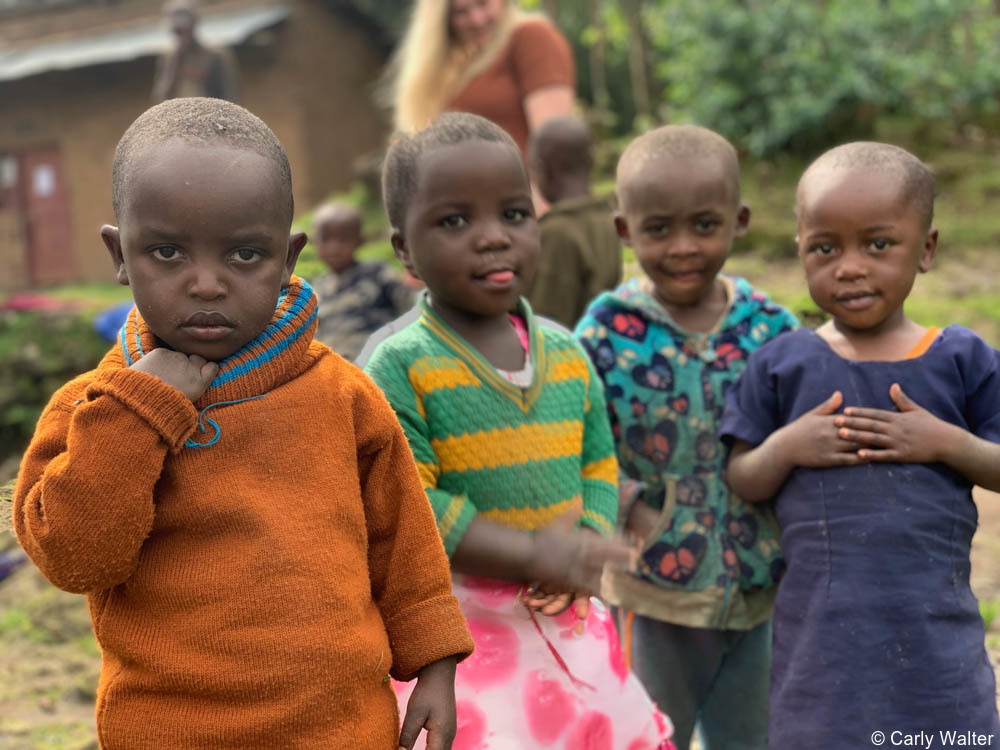 One afternoon, we went for a walk through the village near Bisate, where we met some of the local children. This was a highlight of the trip, especially because we had a translator and could talk to them.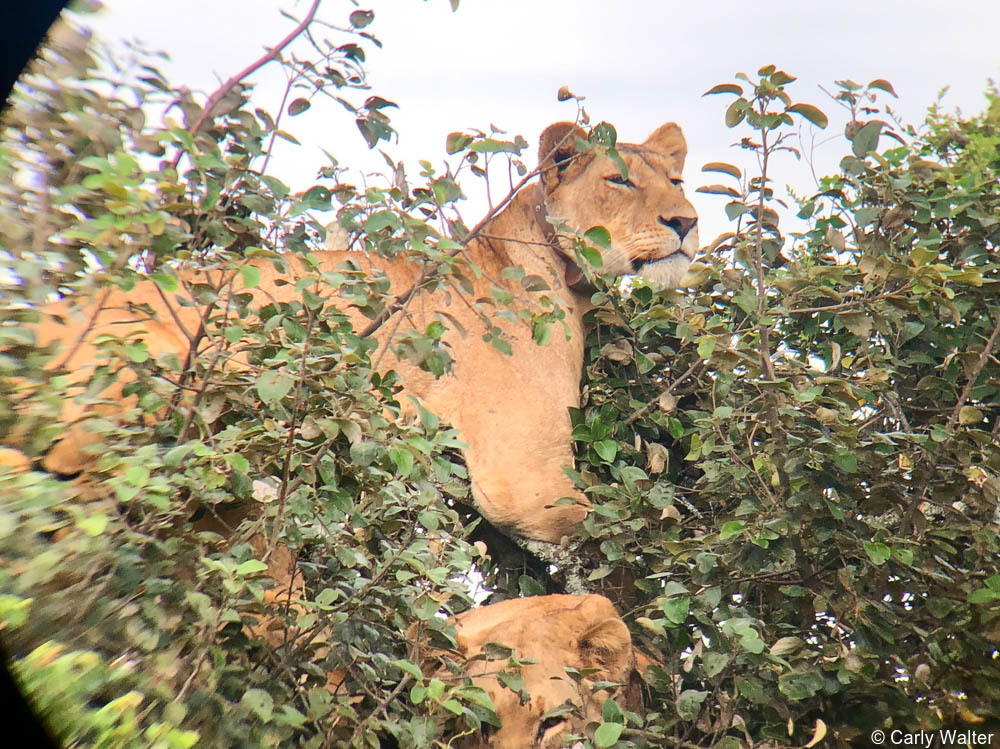 Seeing a pride of lions at Magashi with four seven-month-old and four one-month-old cubs…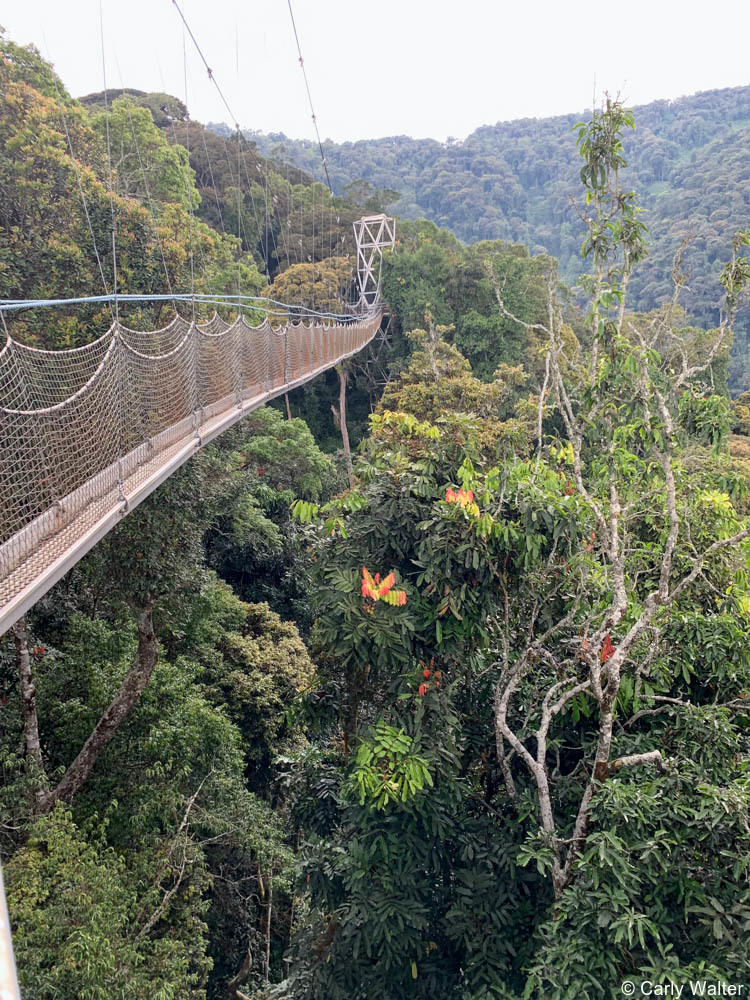 …and walking across a suspension bridge over the canopy of Nyungwe Forest are just a few experiences that made this the trip of a lifetime.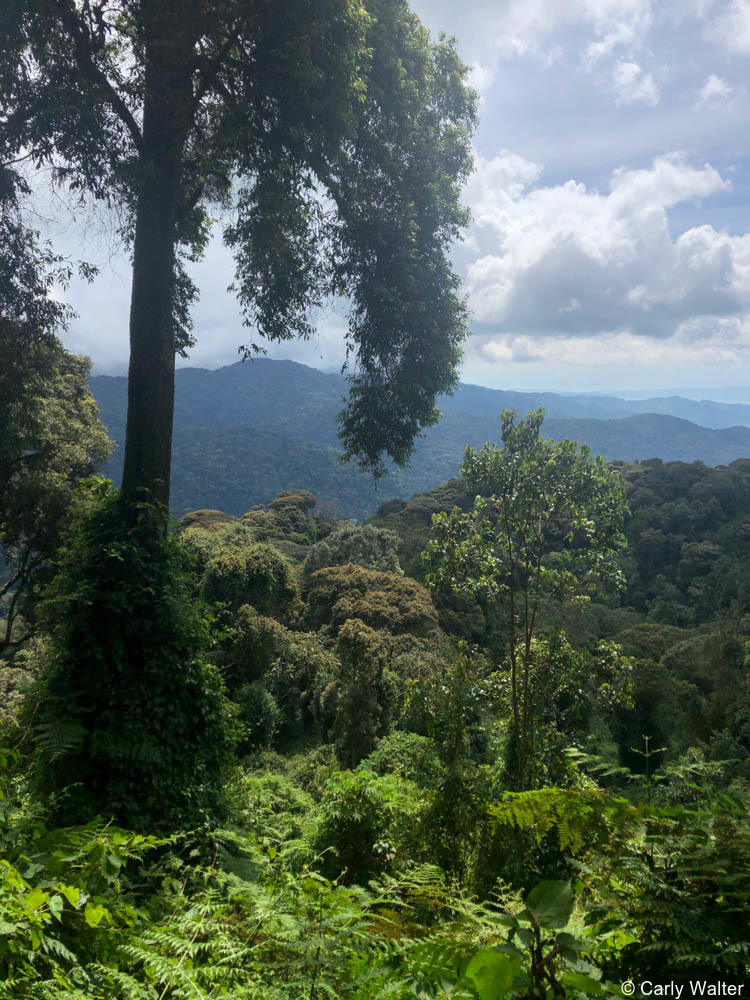 Also, I absolutely love hippos, so staying at Magashi on Lake Rwanyakazinga, which has the highest hippo concentration in Africa, was a dream come true. Every night, when the sun went down, we could see and hear the hippos getting out of the water to graze under the moonlight.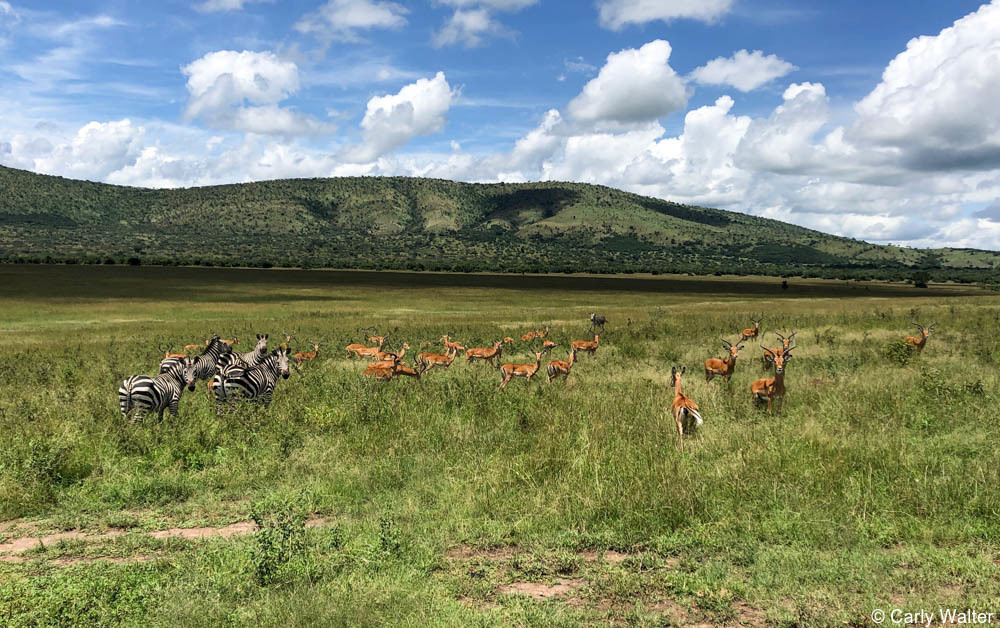 I love spectacular views (who doesn't), so transferring from each camp by helicopter allowed for a stunning perspective of Rwanda's terrain that can't be achieved any other way.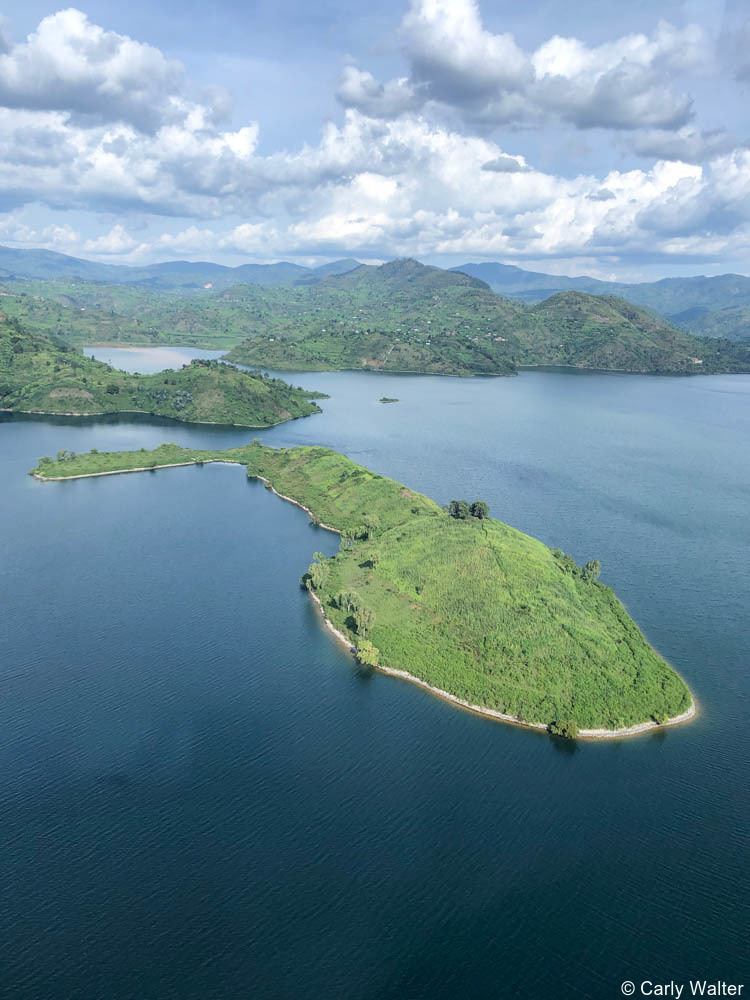 Q: What were some of your favorite activities at the lodges?
A: I loved learning about the history of archery…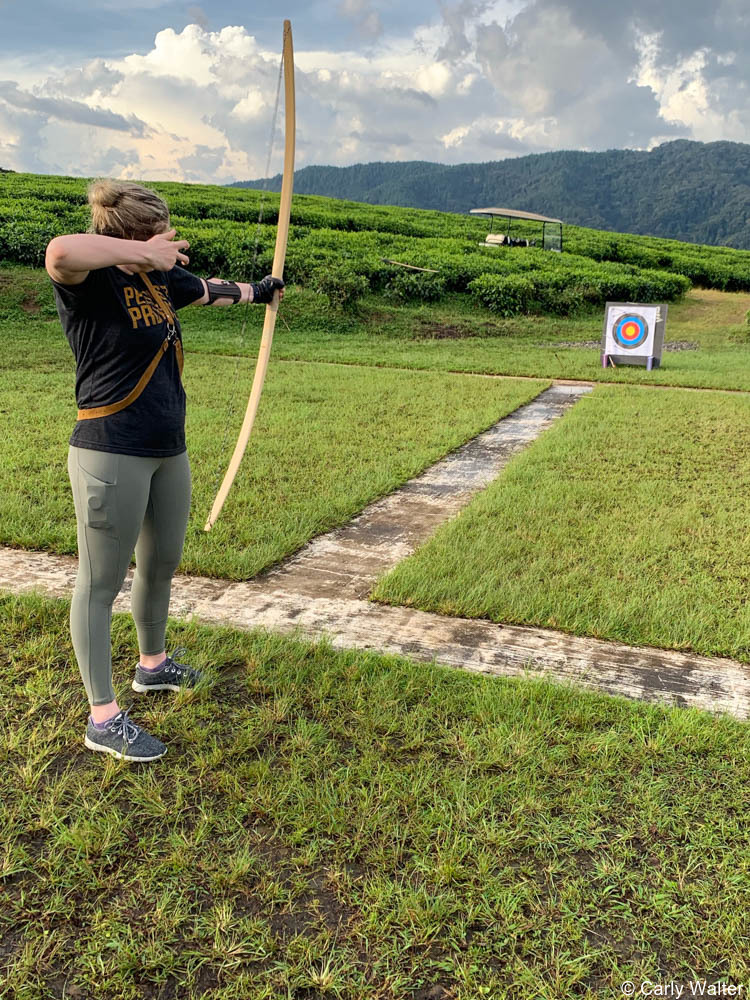 …and spear throwing in Rwanda while taking lessons at Nyungwe House.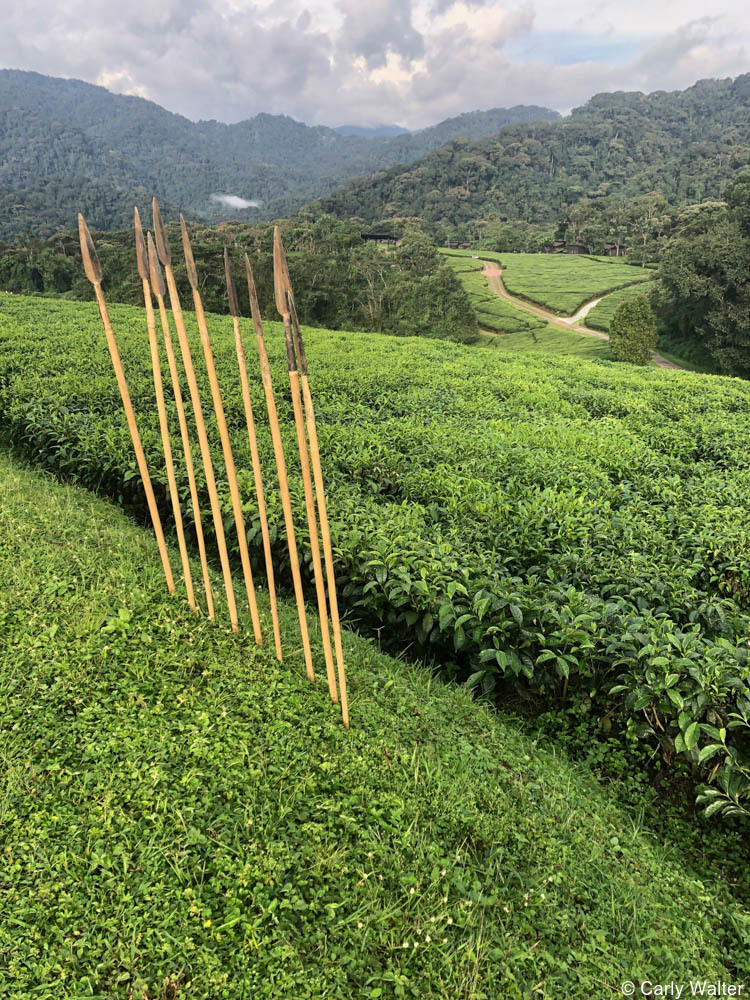 Another special experience was visiting art galleries in Kigali and meeting many of the local artists.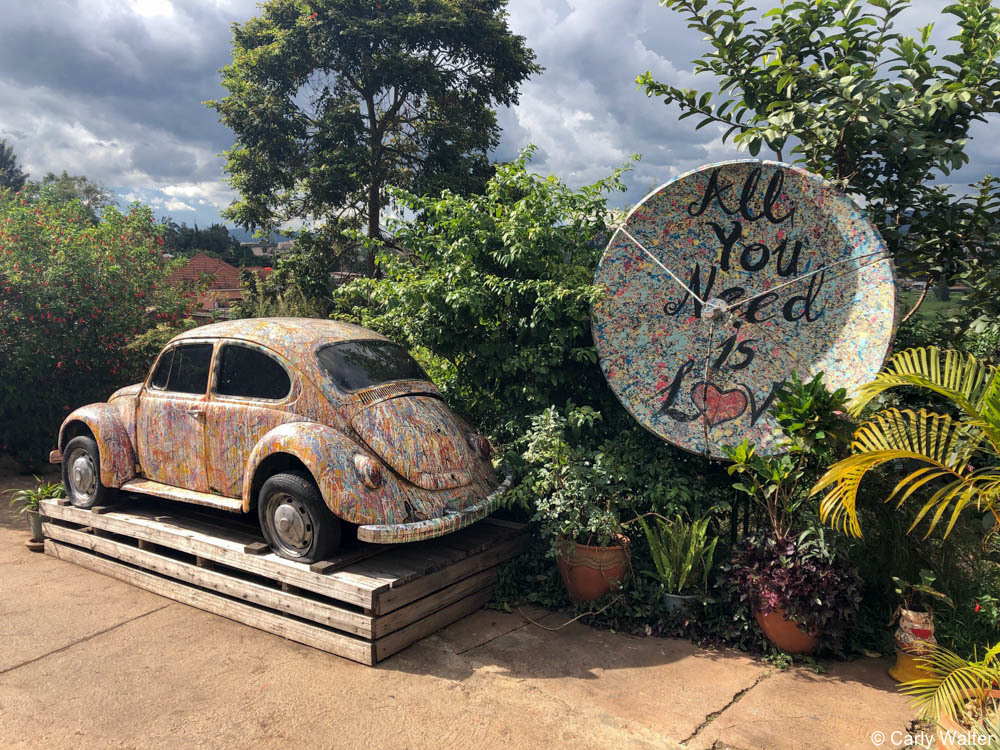 I also loved doing a boat safari at Magashi, which gives travelers a different perspective of the national park.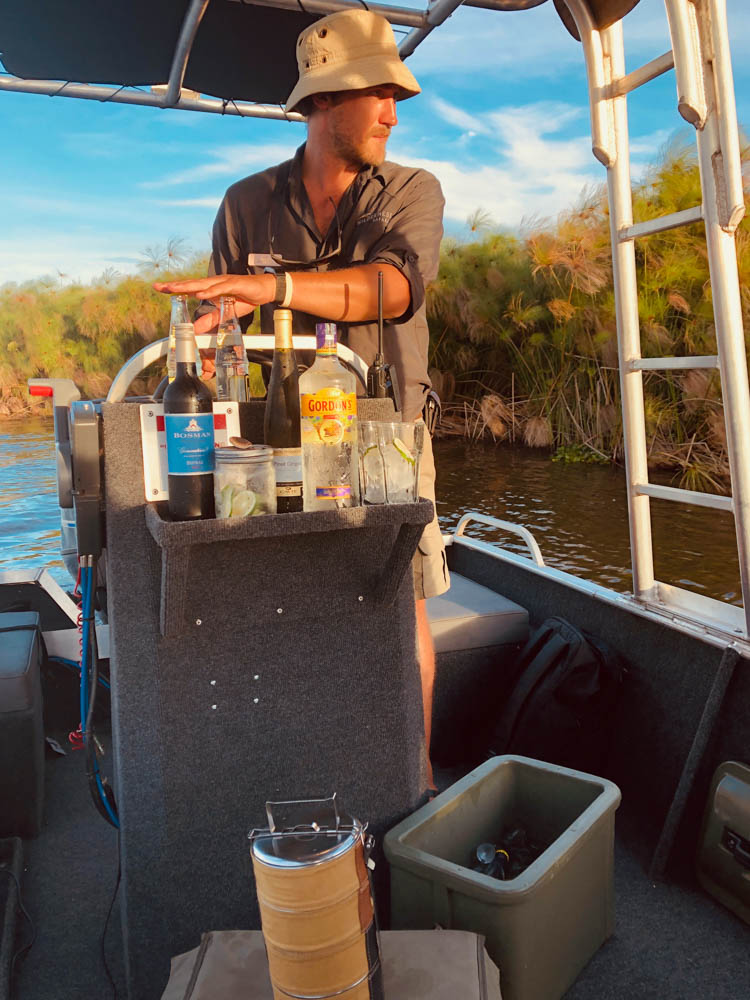 Q: What did you do in Kigali?
A: In Kigali, we went to multiple art galleries, visited craft shops and toured a local market.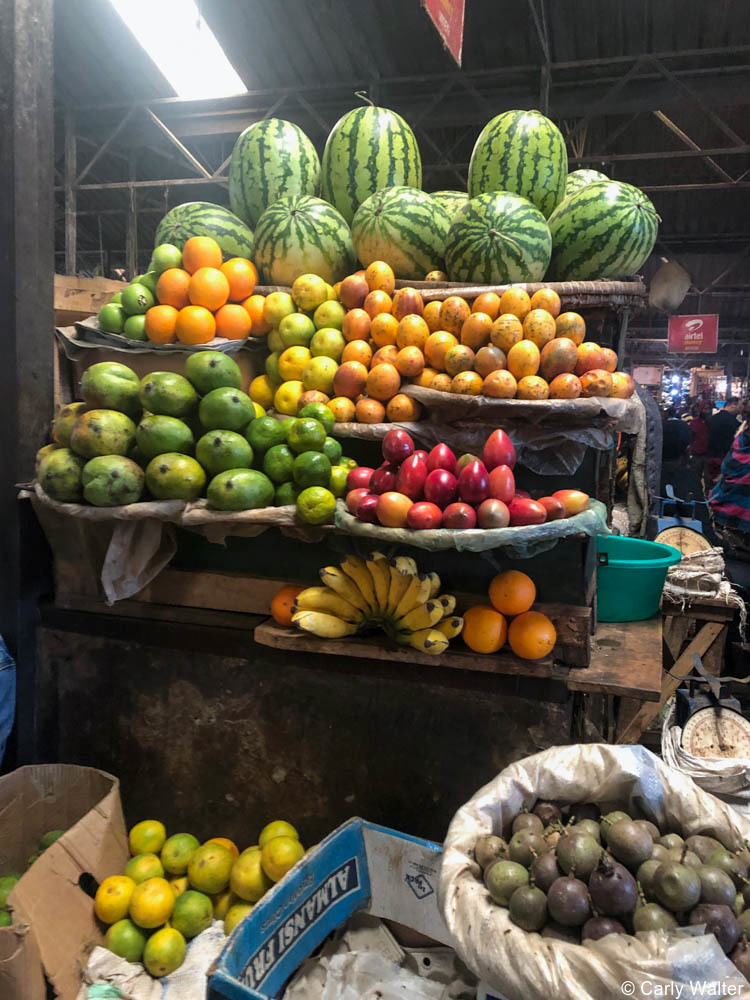 Other Kigali touring includes fashion and coffee tasting tours.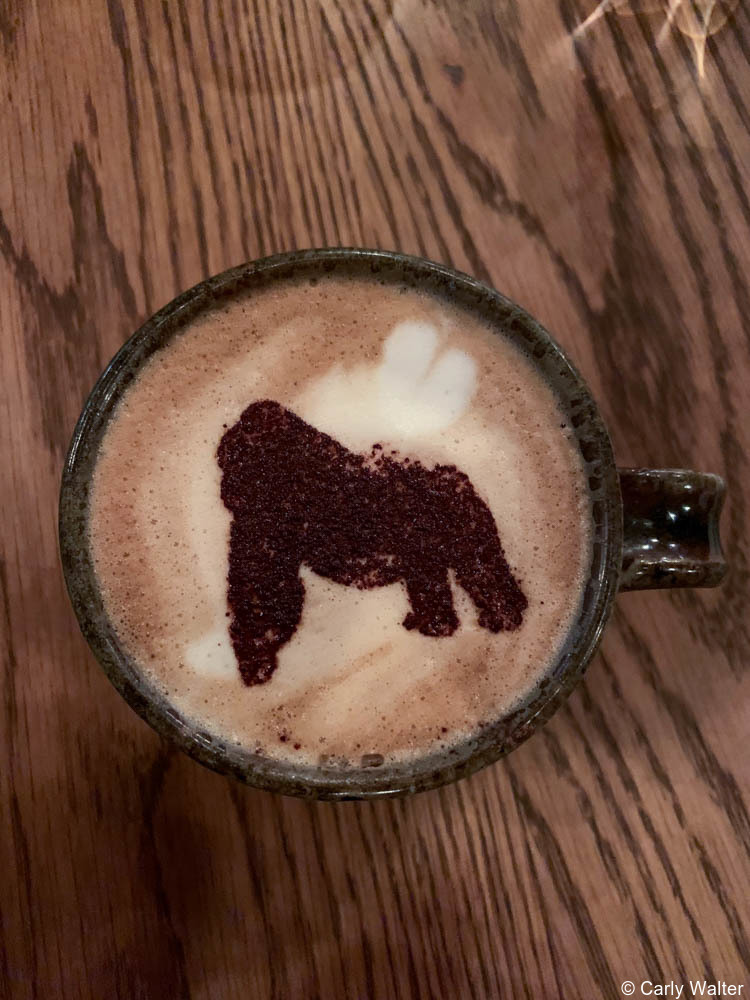 Rwanda has phenomenal coffee and tea, all grown and produced there.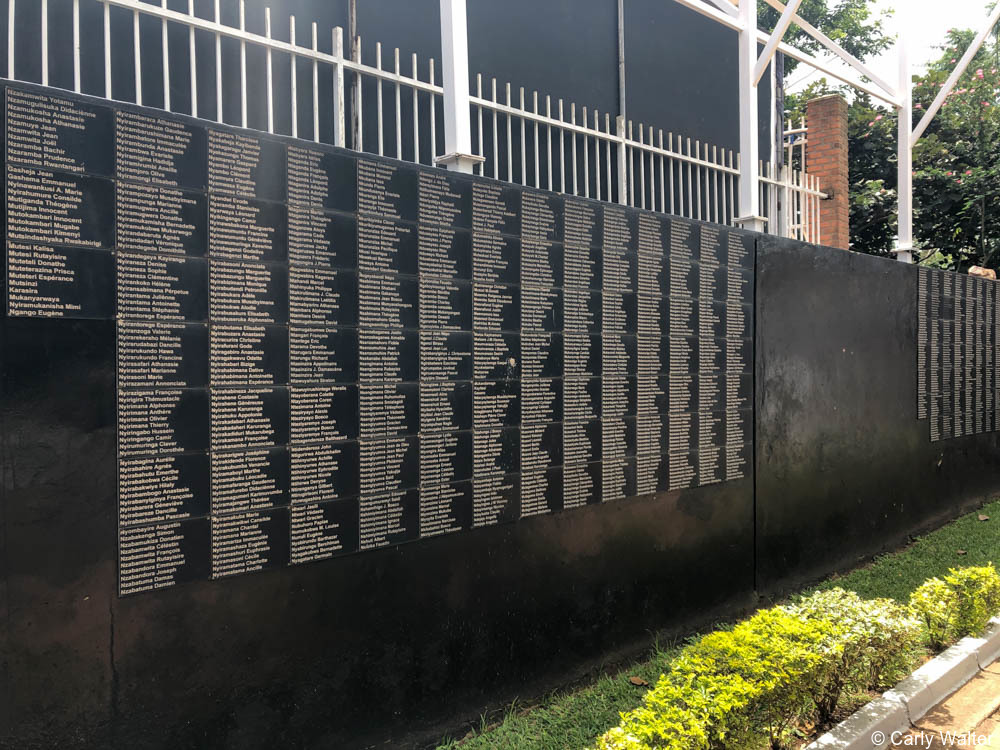 However, the most memorable part of Kigali is its genocide memorial, which is also a museum that offers insight on the times leading up to, during, and after the 1994 genocide.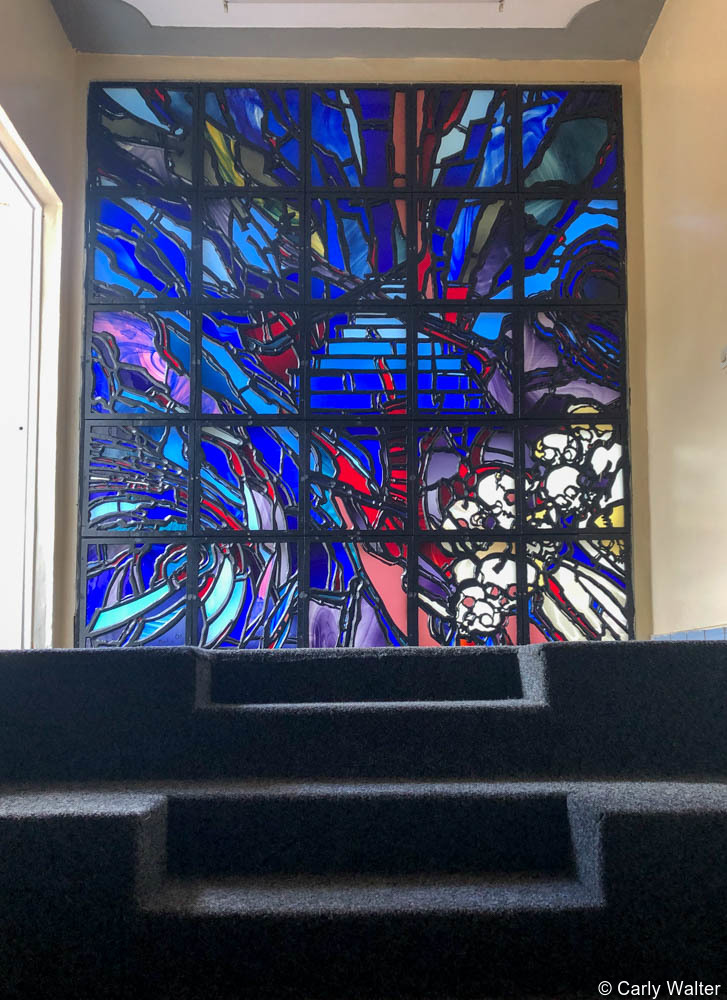 Although heart-wrenching, the museum is incredibly well done, and we spent two hours there. When we left, we felt like we understood the country we were visiting and its people a lot better.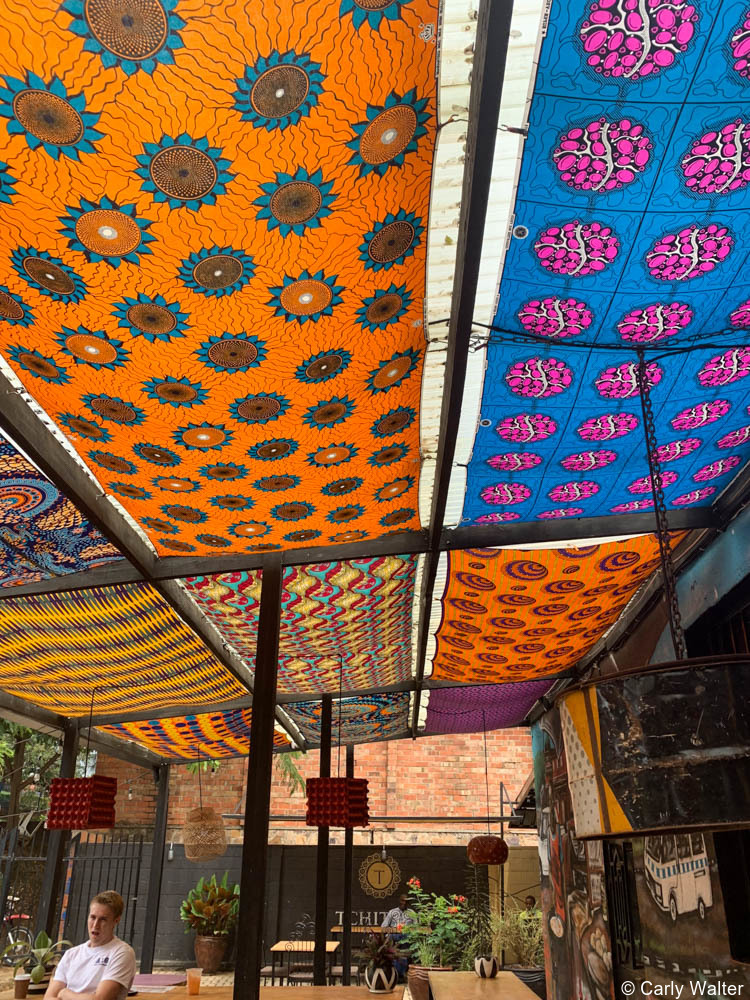 Q: Did anything surprise you about Rwanda?
A: I was surprised by how biologically diverse it is for such a small country. Each park we went to was distinctly different: the safari plains of Akagera, the thick foliage on the dormant volcanoes at Volcanoes, and the stunning forests and tea plantations at Nyungwe.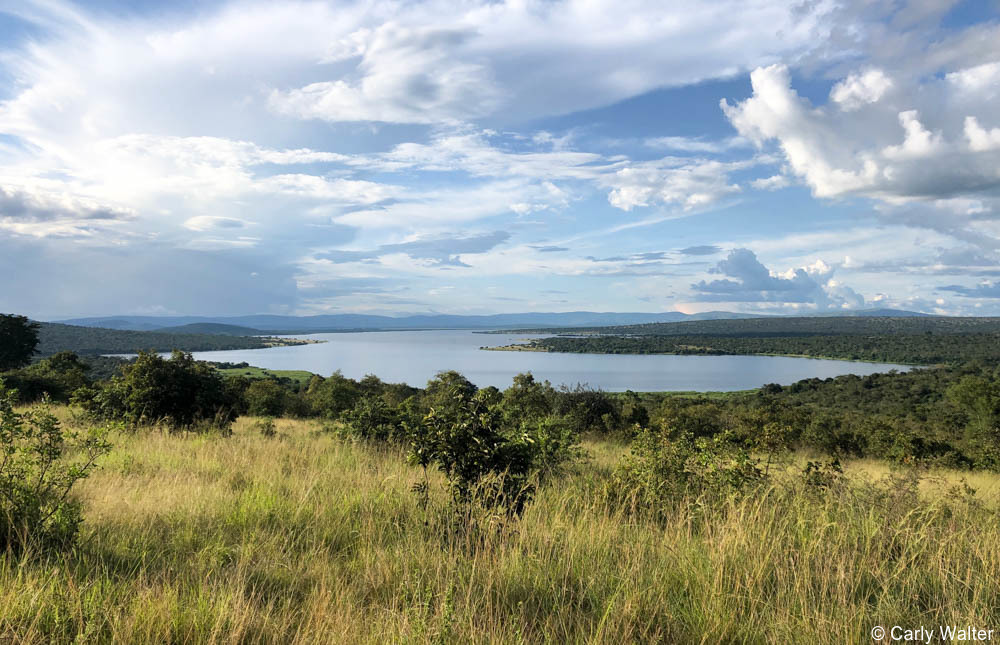 Q: How was the food? What were your favorite meals?
A: The food was incredible! Each lodge tailor-made my meals according to my dietary restrictions and preferences, and all of their ingredients are locally sourced.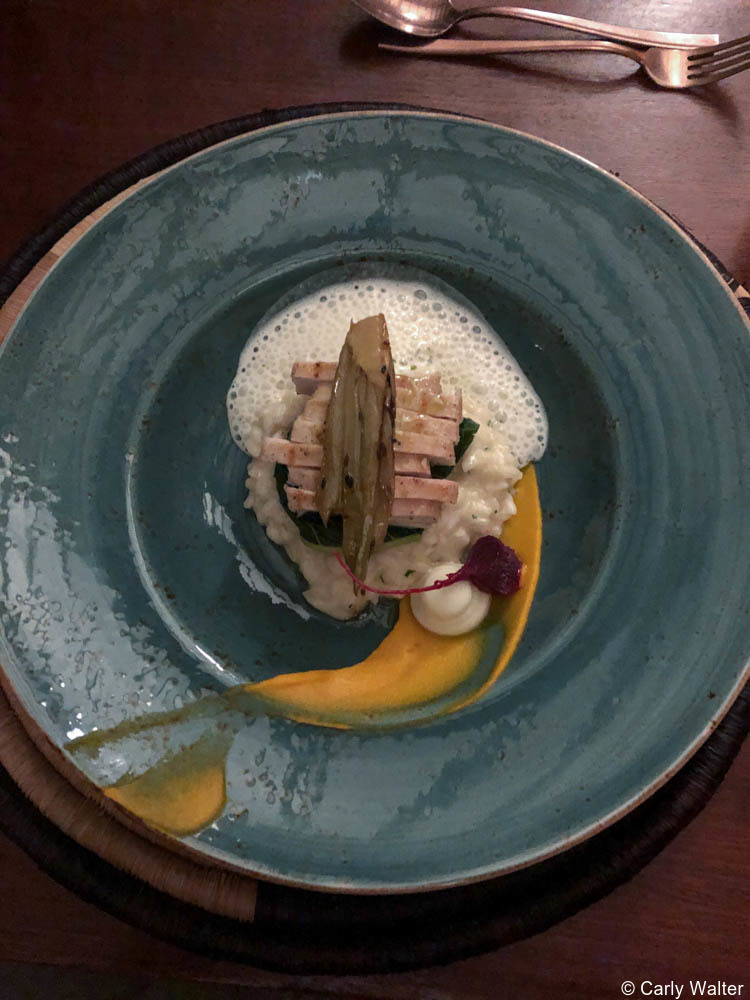 Although they prepared many incredible meals, such as mushroom risotto and steak, my favorite meal was a dinner at Bisate where the chef prepared a number of his favorite Rwandan dishes for us. Not only was it a beautiful and educational meal, but it was absolutely delicious!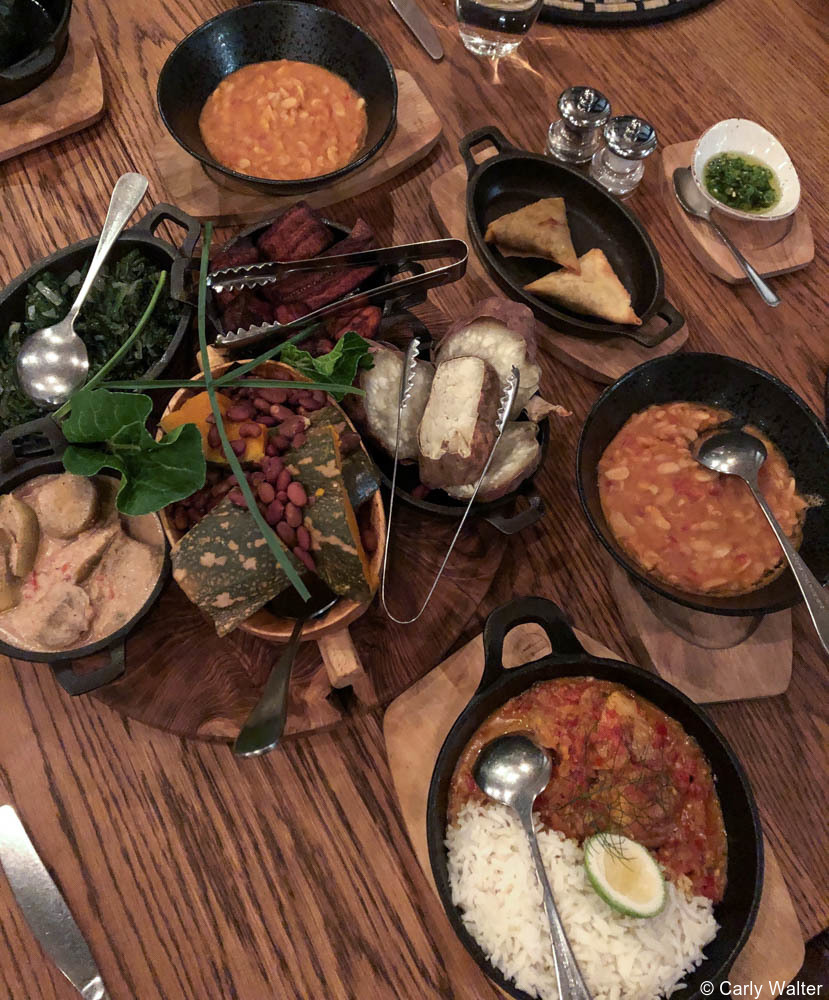 Q: When is the best time to visit Rwanda?
A: The high season is between June and October, but we went at the end of the rainy season and it only rained once while we were there. One advantage of going during the rainy season is that the gorillas are lower down on the mountains, so treks are easier. During the dry season, the gorillas move higher up the mountain, so the treks are more difficult.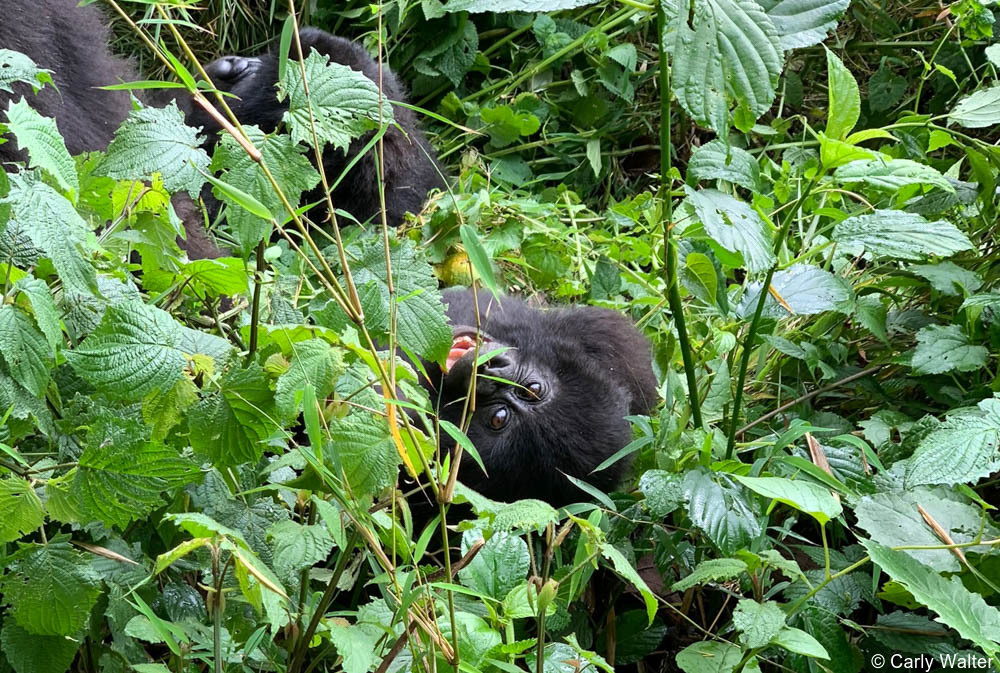 Q: Would you recommend Rwanda for multi-generational families traveling together?
A: I traveled with my parents and my younger brother and being with my family for this incredible trip made it that much more special. Each destination has something for all interests and abilities. For example, when we went gorilla trekking, we were able to choose the difficulty of our trek to accommodate my family's needs. Whether you are interested in being more active or just relaxing by the pool with a book or by the fire in a luxury lodge, there is something for everyone.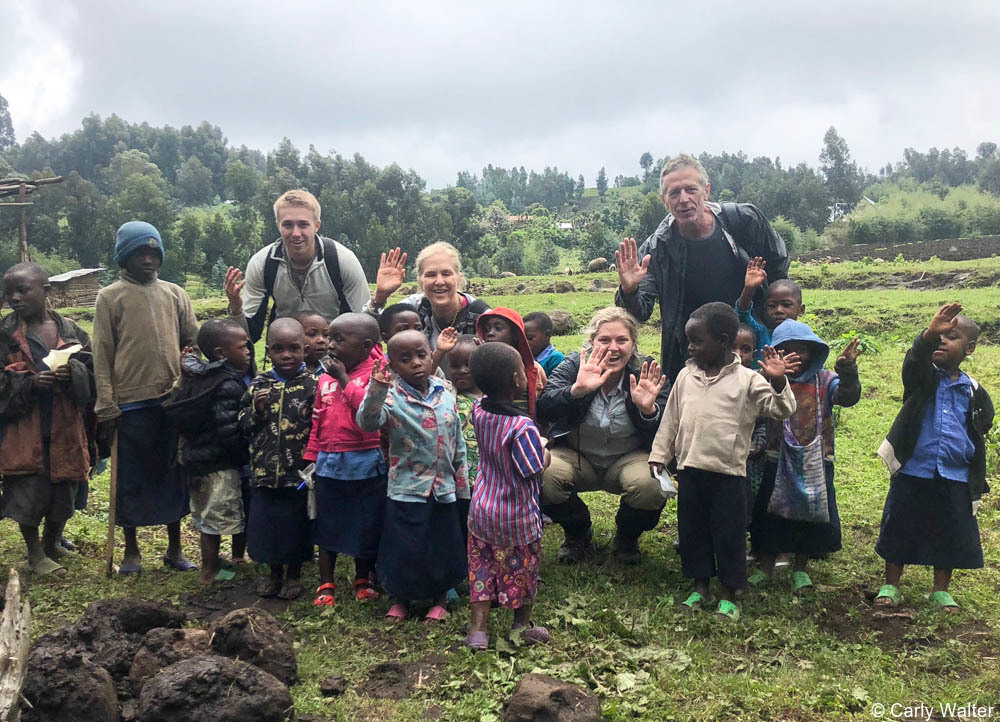 Q: What are you excited about for future travel to Rwanda?
A: I am really excited for the opening of Singita Kwitonda Lodge and the One&Only Gorilla's Nest, both in Volcanoes National Park.
Q: Which countries does Rwanda combine well with?
A: It combines really well with neighboring Tanzania for travelers interested in additional safaris in the Serengeti or cultural touring and beach time in Zanzibar.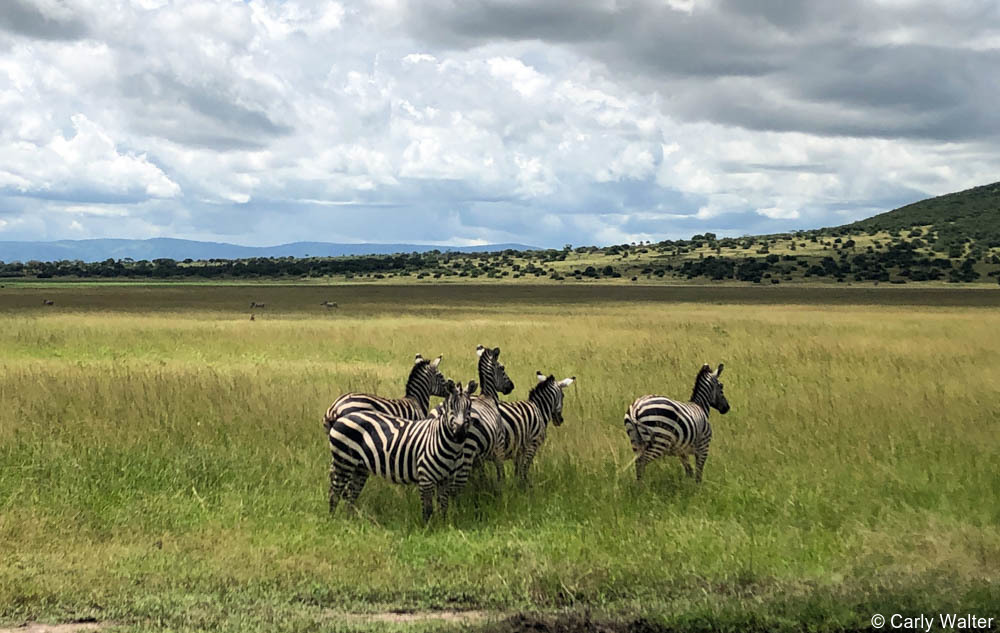 Q: Where are you traveling next?
A: I am already planning to go back to Rwanda next year! I'm combining it with a trip to Kenya and Tanzania.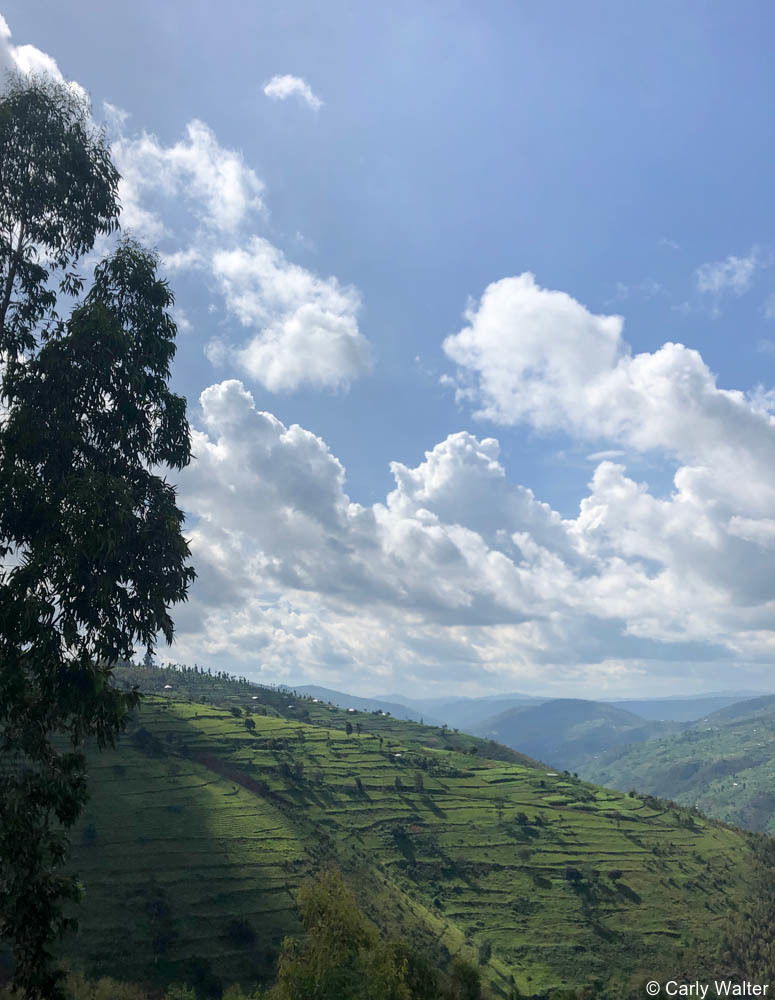 Contact one of our Africa specialists to begin planning a private, customized tour of Rwanda.
Tags: active touring, Africa experts, Africa luxury safaris, Africa tours, African safaris, Akagera National Park, Bisate, family travel, family travel wildlife, gorilla trekking, gorillas, hiking, Kigali, luxury lodges, luxury Rwanda tours, luxury safaris, mountain gorillas, Nyungwe Forest National Park, private Rwanda tours, private tours, Rwanda, Rwanda safari, Rwanda tours, safari lodges, safari tours, trekking tours, Volcanoes National Park