June 17, 2019
Exclusive Access: The Amber Workshop in Pushkin, Russia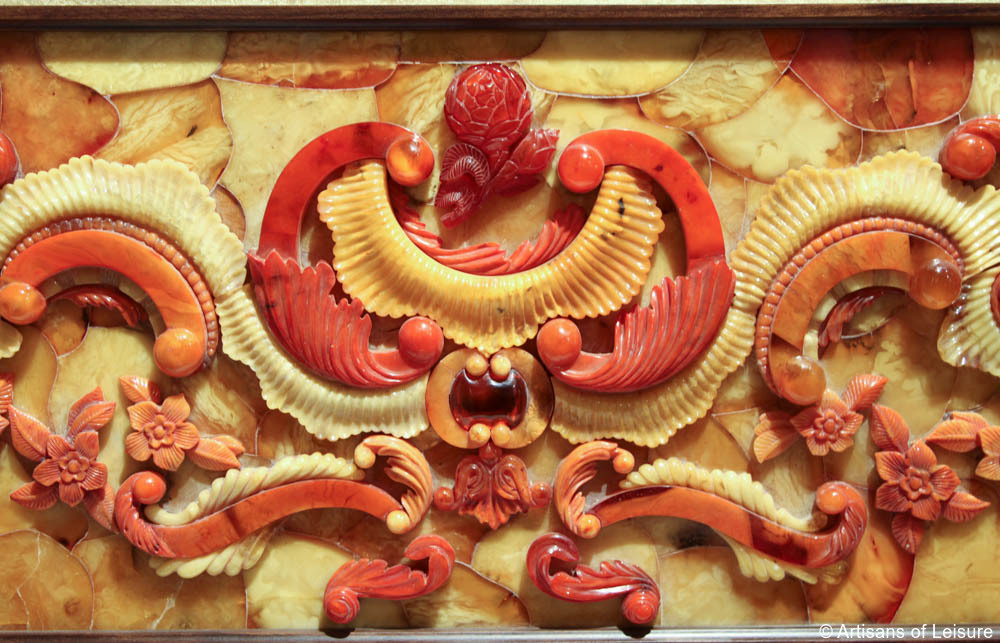 The countryside around St. Petersburg, Russia, is filled with palaces and parks that make wonderful private day trips from the former imperial capital.
One of our top excursions from St. Petersburg is Catherine Palace, where we arrange for our travelers to skip the entrance lines to tour the beautiful interiors of the Baroque building.
To gain even more insight into the palace and its history, we arrange an exclusive visit to the nearby Tsarskoselskaya Amber Workshop, which is not open to the public.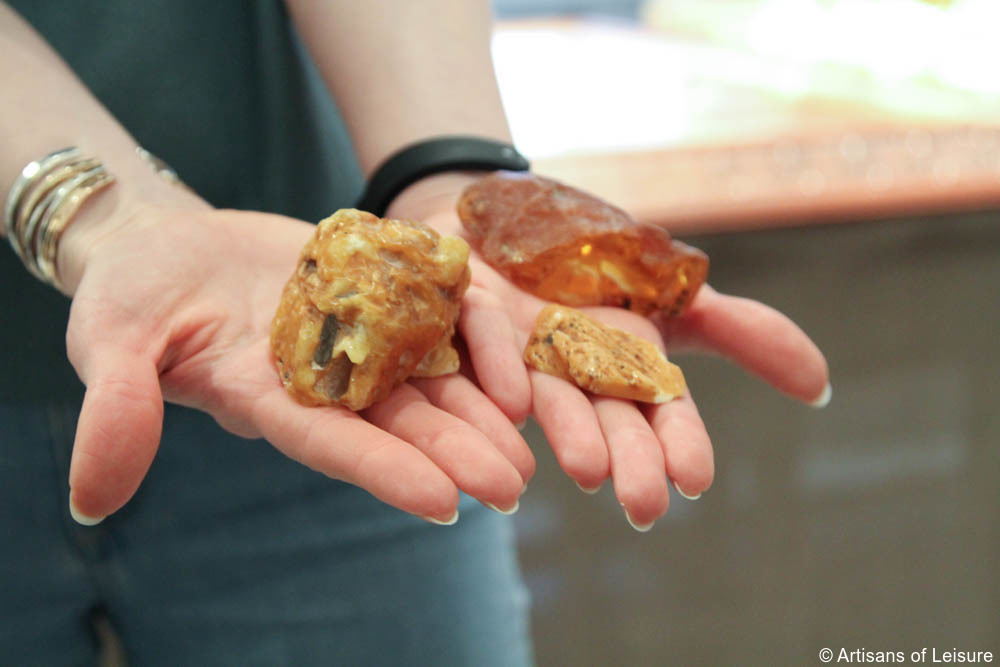 The workshop is famous for recreating the legendary Amber Room inside Catherine Palace. Originally installed in the 18th century, the Amer Room had ornate wall panels decorated with carved amber, gold leaf and mirrors.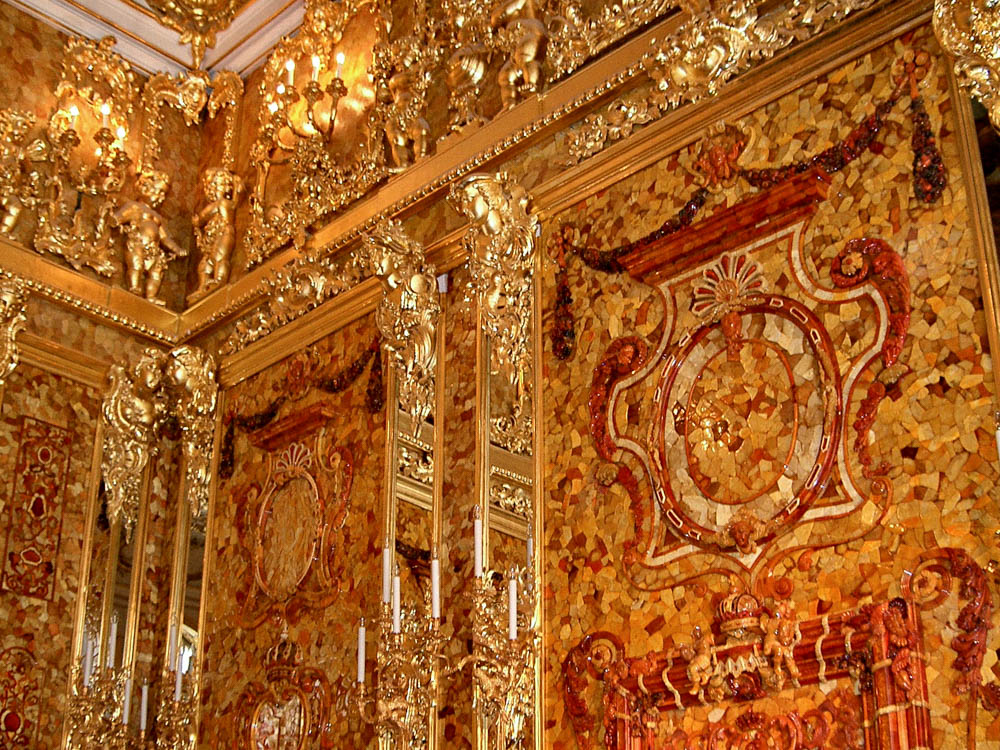 During World War II, the Nazis looted Catherine Palace, dismantling the Amber Room and stealing its contents. The crates containing the amber panels disappeared and have never been found, a mystery that continues to puzzle scholars. Today, many art historians consider the lost Amber Room the most valuable missing artwork in the world.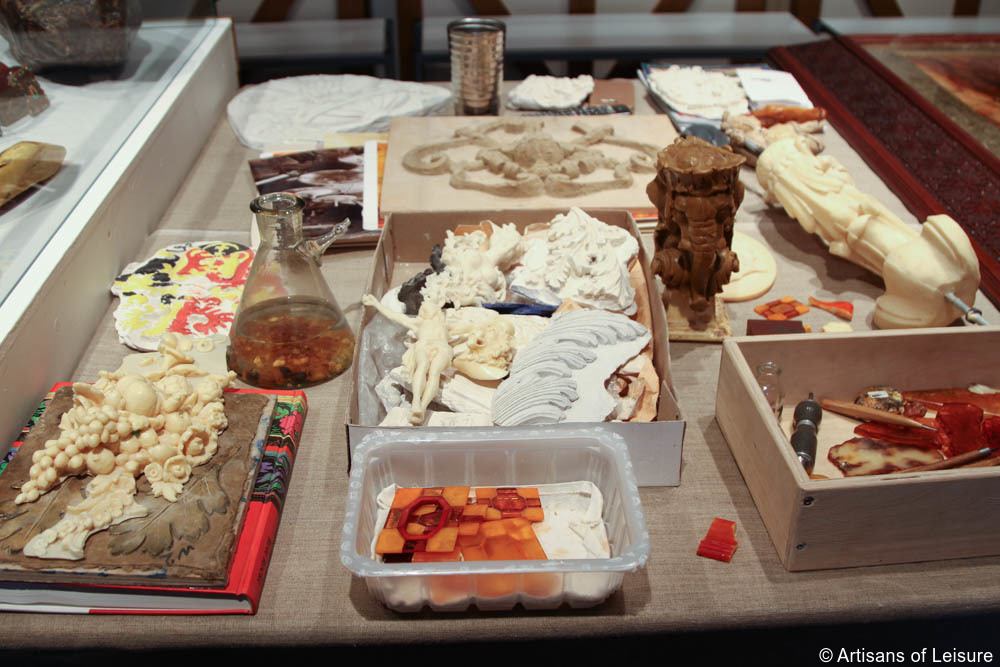 The Tsarskoselskaya Amber Workshop was established in the 1970s to revive the art of amber carving and reconstruct the room in its original location in Catherine Palace.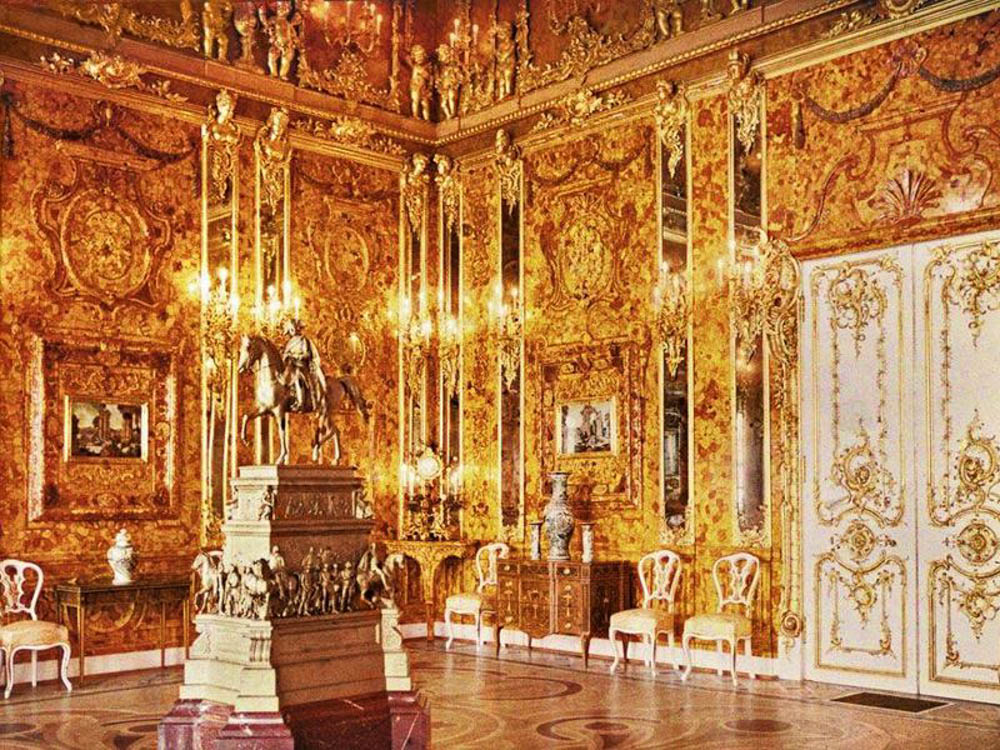 Working from historical photos of the original Amber Room, like this  hand-colored one, master craftsmen and scientists finished meticulously recreating the room the wall panels and other decor in 2003.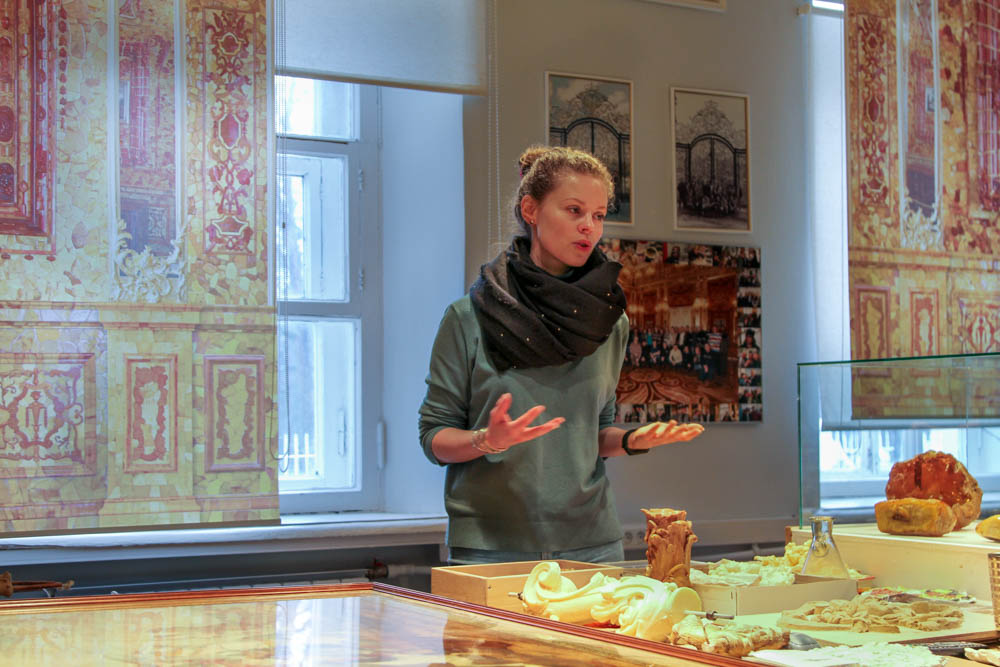 Today, the Amber Workshop conserves and restores other rooms in the Catherine Palace, as well as works from the Kremlin, St. Isaac's Cathedral, and other European museums and private collections.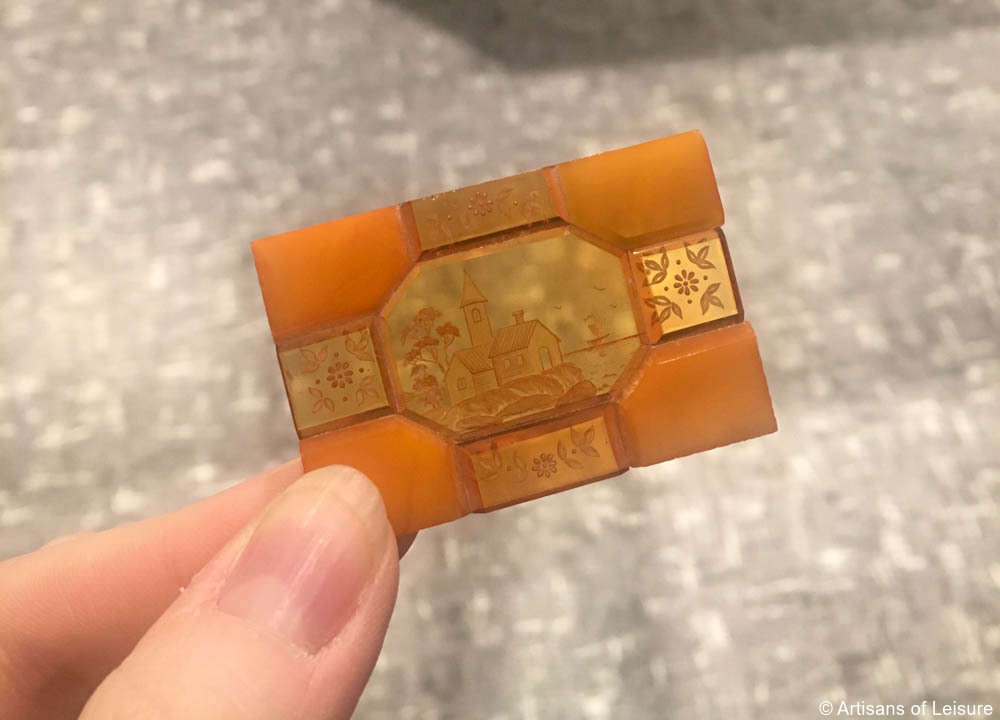 Artisans of Leisure can arrange an exclusive visit to the Amber Workshop during any of our private luxury Russia tours that include St. Petersburg. A private visit to the Amber Workshop is a wonderful hands-on experience and a fascinating introduction to the incredible artistry of the Amber Room.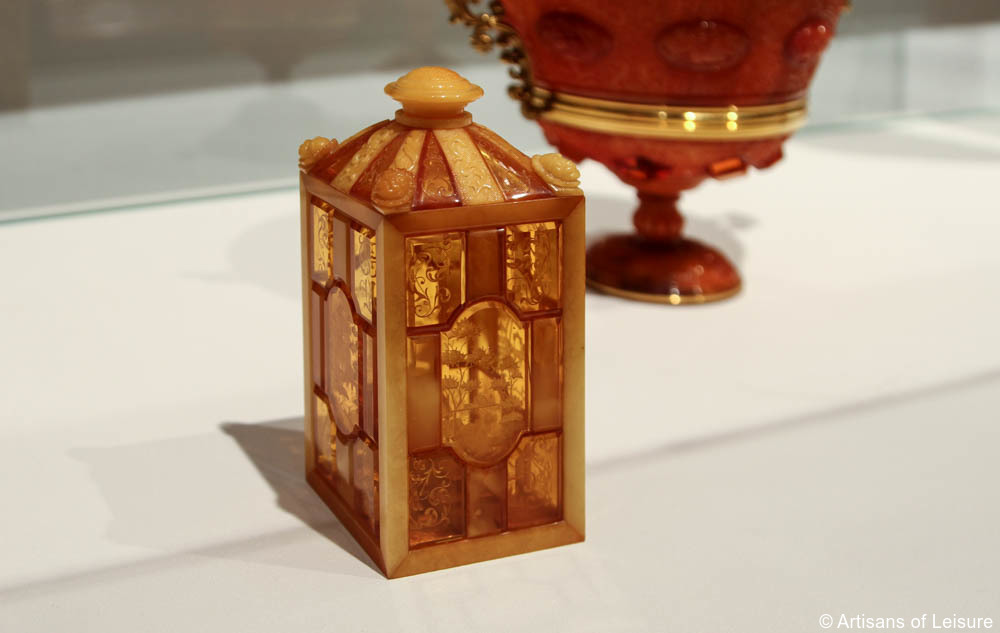 We arrange for our travelers to meet the artisans, watch restoration work, and learn about the history and traditional techniques of amber carving and etching.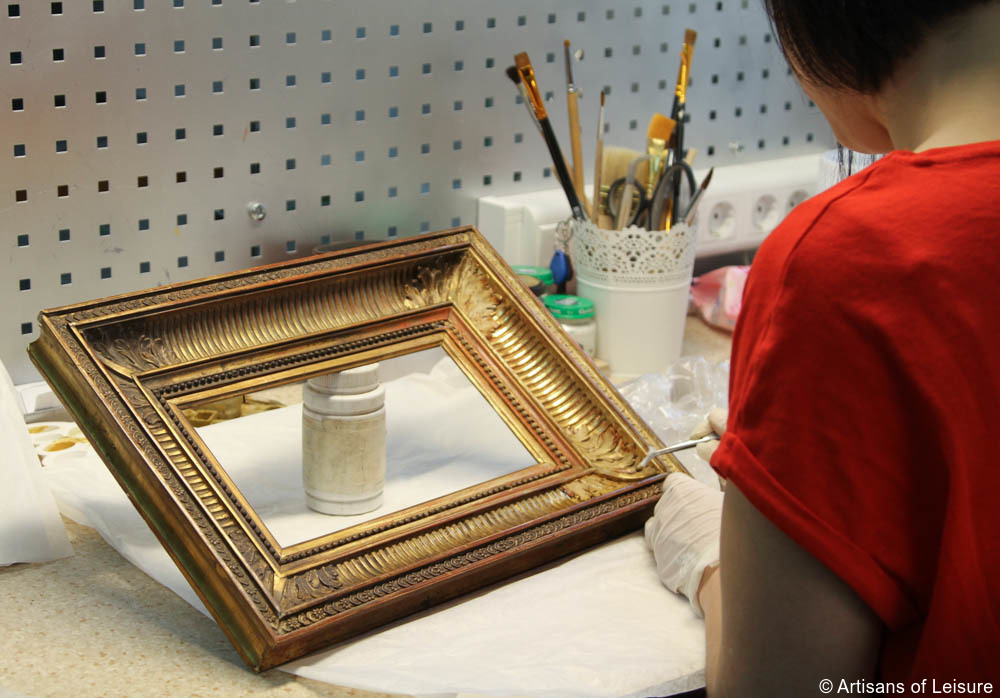 Our travelers have the opportunity to handle raw Baltic amber – fossilized tree resin typically found along the coast of the Baltic Sea – and examine a variety of works.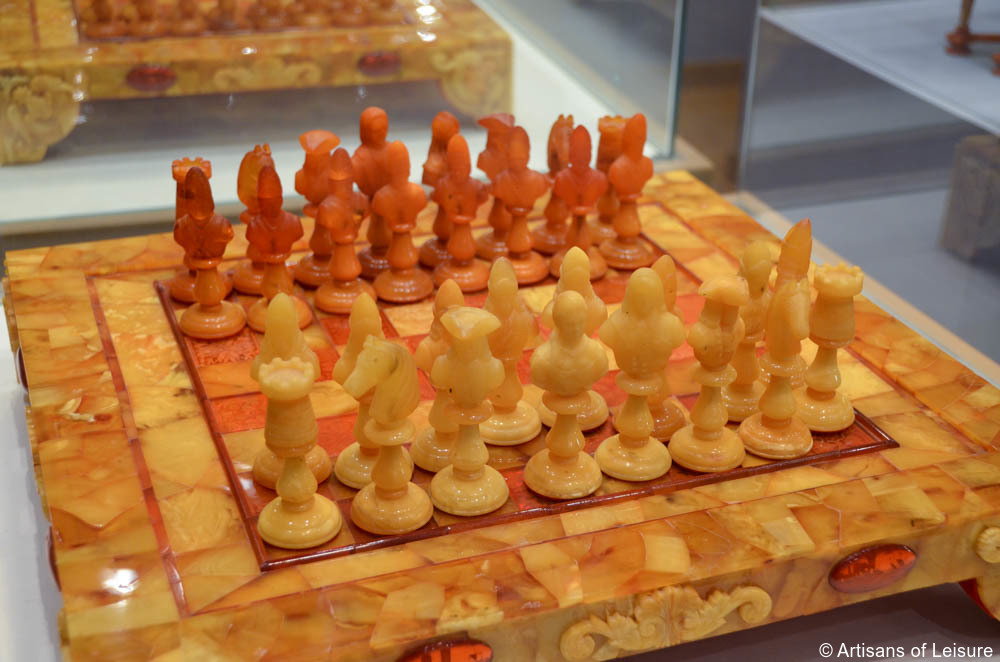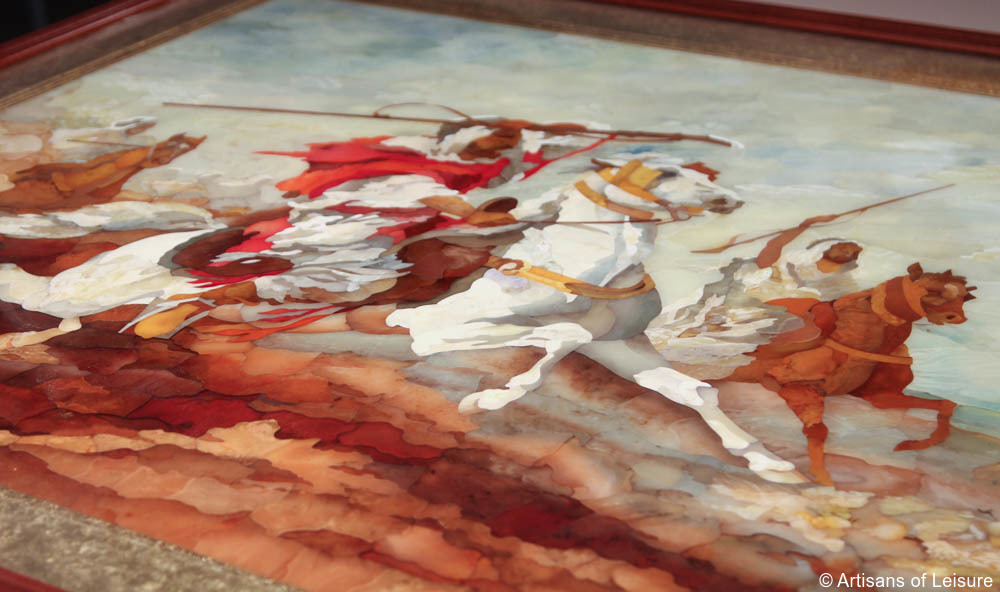 Mosaic panels reveal amber's incredible range of colors.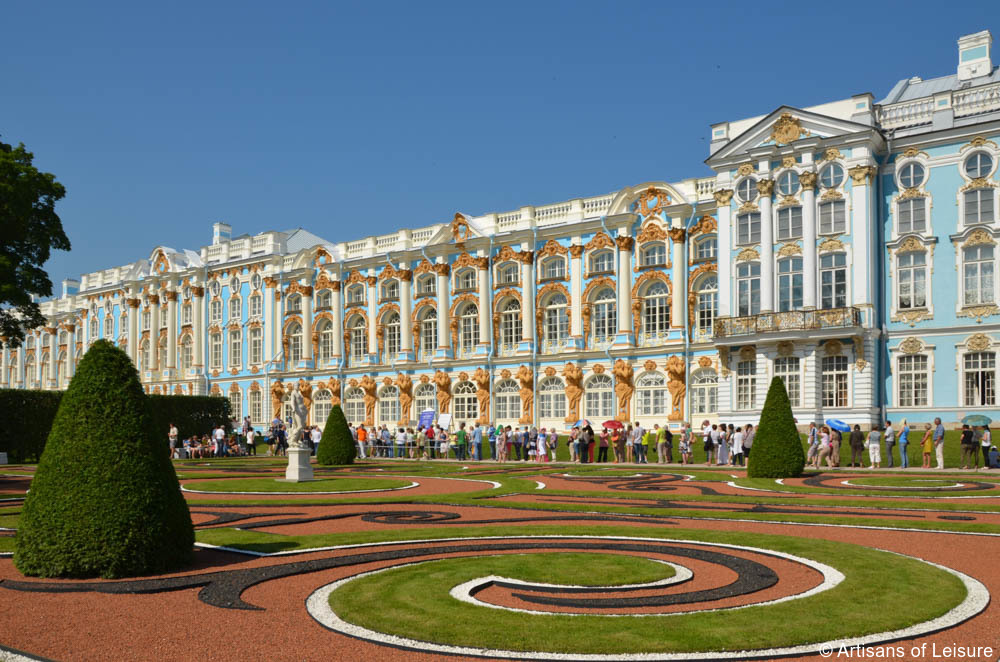 After visiting the workshop, our travelers enjoy a privately guided tour of the extraordinary interiors of Catherine Palace.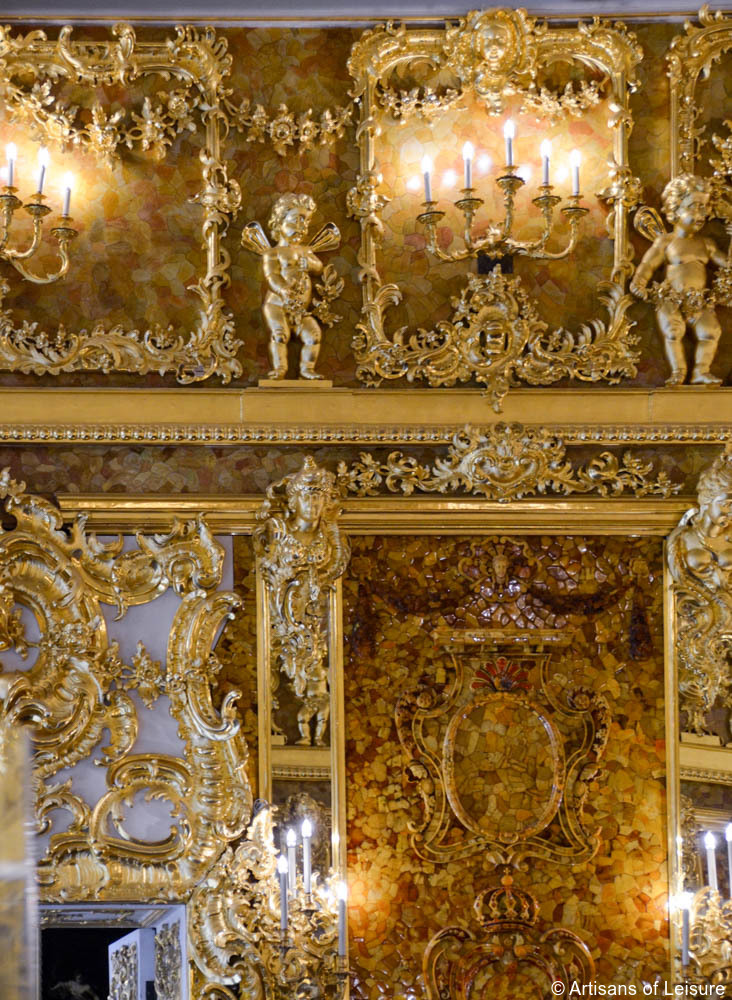 The magnificent Amber Room especially comes alive for our travelers who better understand the materials and processes after meeting the artisans who created it.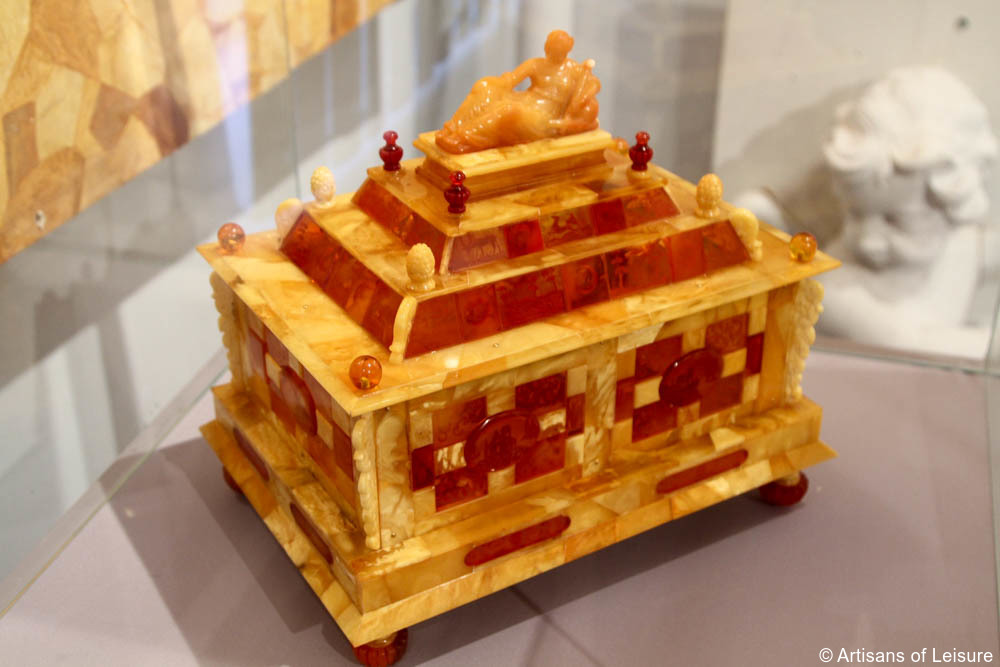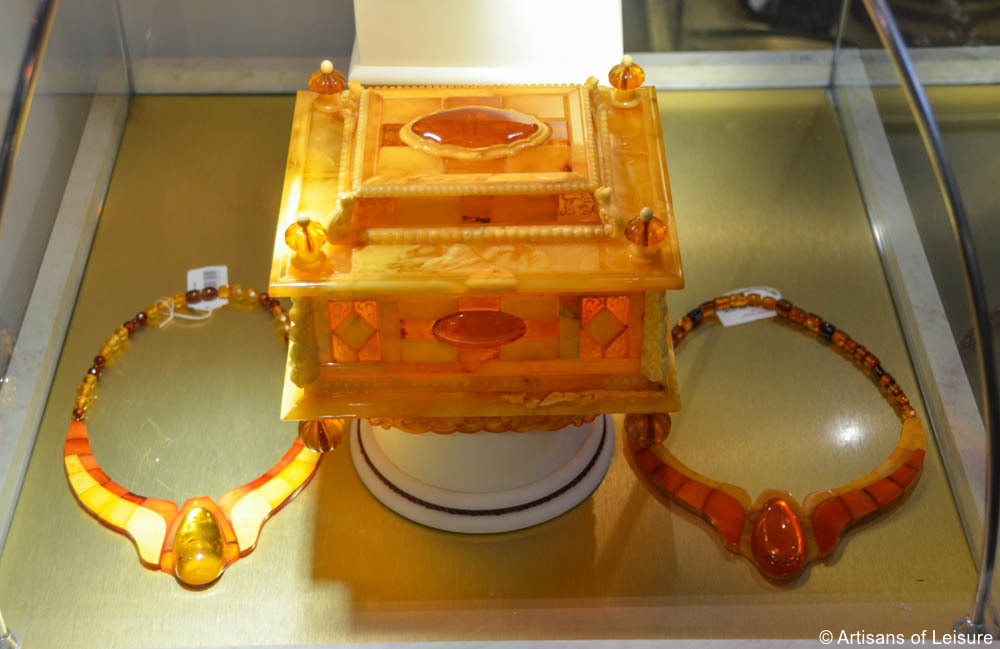 The shop in Catherine Palace is one of the best places to buy high-end amber products.
Contact one of our Russia specialists about designing a customized private Russia tour that features an exclusive visit to the Amber Workshop.
Tags: amber, Amber Room, Amber Workshop, art and design tours, art experts, art tours, artisans, Catherine Palace, Catherine's Palace, conservation, exclusive experiences, insider access, interiors, luxury Russia tours, private Russia tours, Pushkin, Pushkin tours, restoration, Russia tours, St. Petersburg, St. Petersburg tours