June 21, 2020
Meals We're Dreaming of Around the World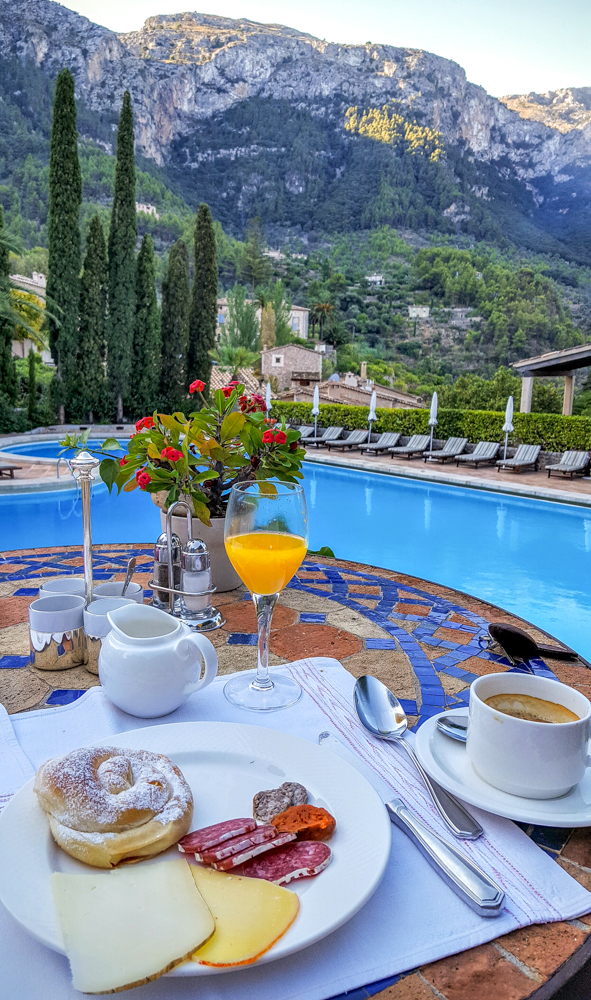 One of the things we love about traveling is the food! Here are some of the meals and culinary treats that the Artisans of Leisure team is dreaming about for when we're able to travel again.
Claire:
I'm dreaming of walking beside the Arno River in Florence, Italy, with gelato from my favorite gelateria! Not all gelato is created equal, and La Carraia is one of the best in the city. I have been coming here for years and it's always such a treat. I love combining chocolate and coffee flavors and enjoying it with a view of the Renaissance palaces.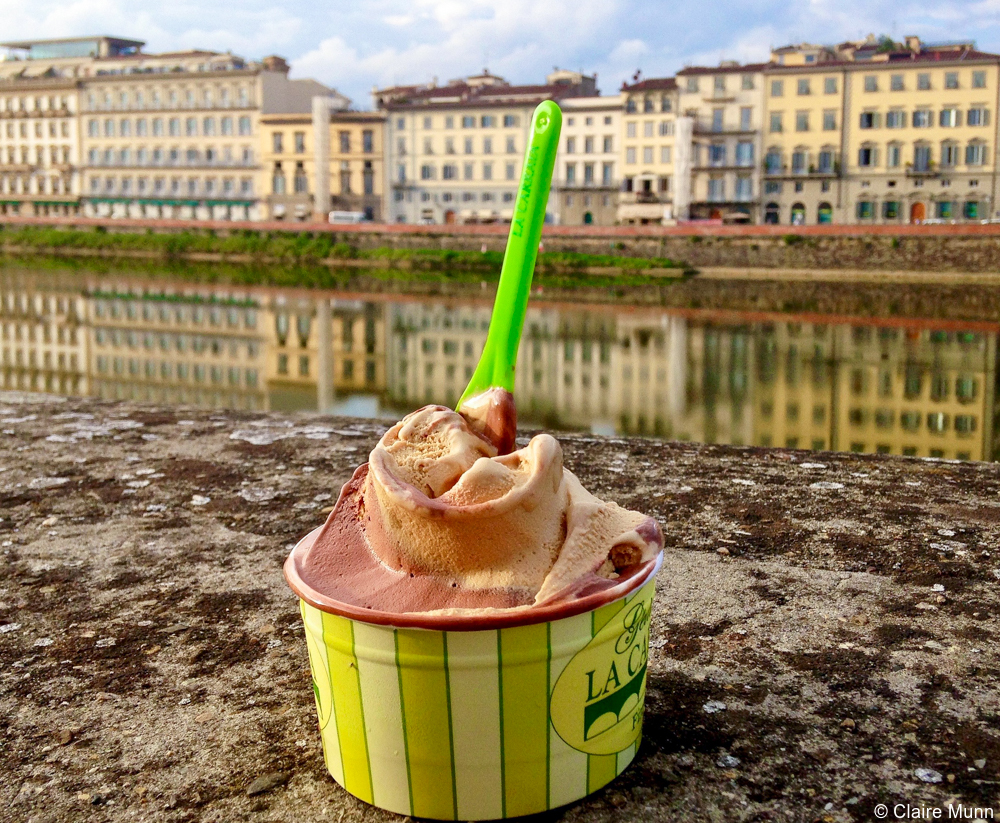 I always go to Dar Yacout for dinner when I'm in Marrakesh, Morocco, for the wonderful combination of traditional Moroccan cuisine and gorgeous interiors. I like to start on the rooftop for drinks before going down to the candlelit courtyard and dining alfresco around the pool or in one of the sumptuous rooms.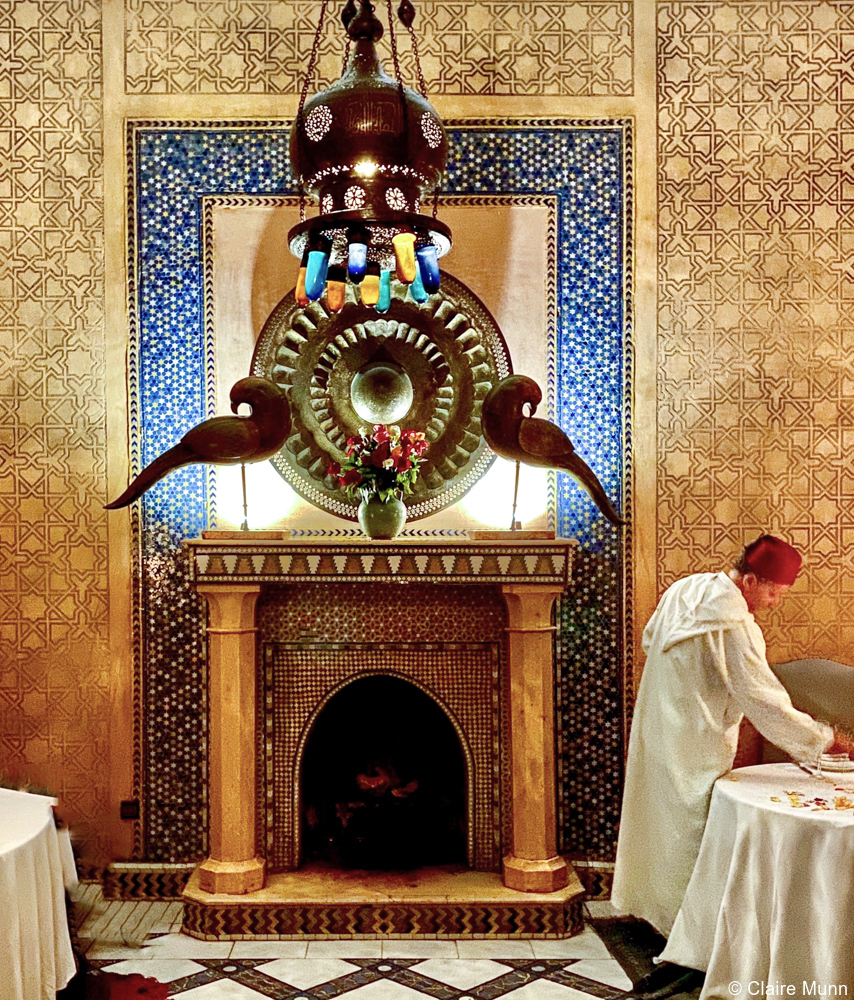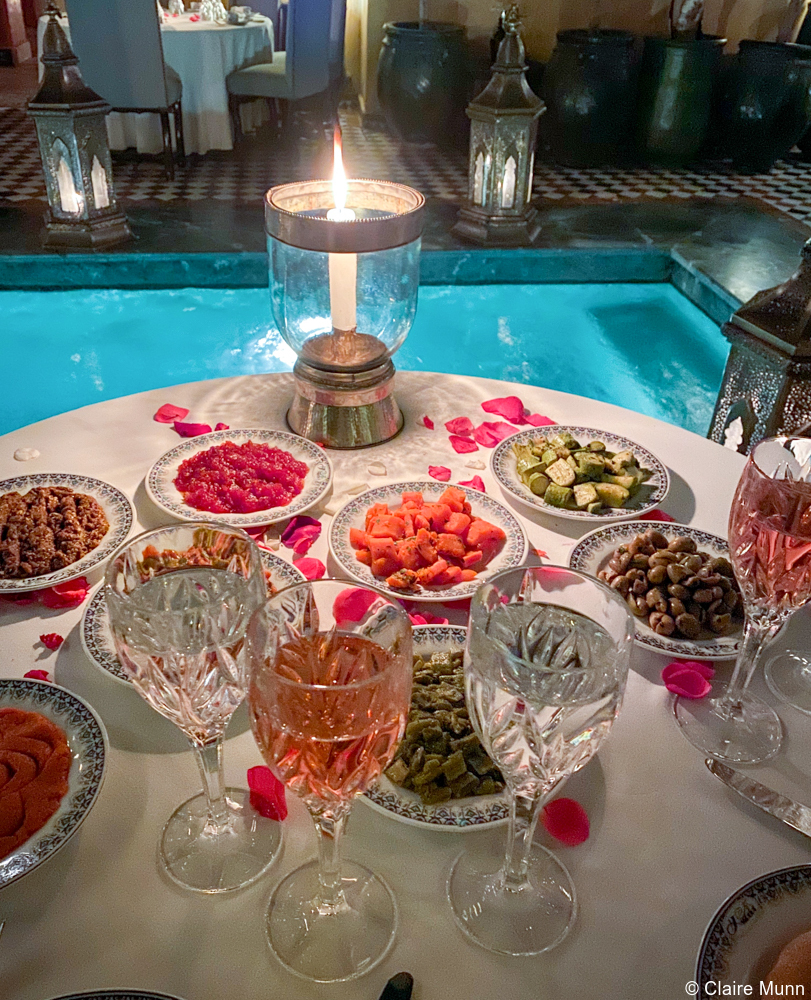 I can't wait to go back and stay at Borgo Santo Pietro in Tuscany, a luxurious resort south of Siena, Italy. I especially look forward to the incredible, fresh, organic food served in the Michelin-starred Meo Modo, and the simple salads and pastas in the Trattoria sull'Albergo. Both offer the perfect combination of atmosphere, setting and cuisine.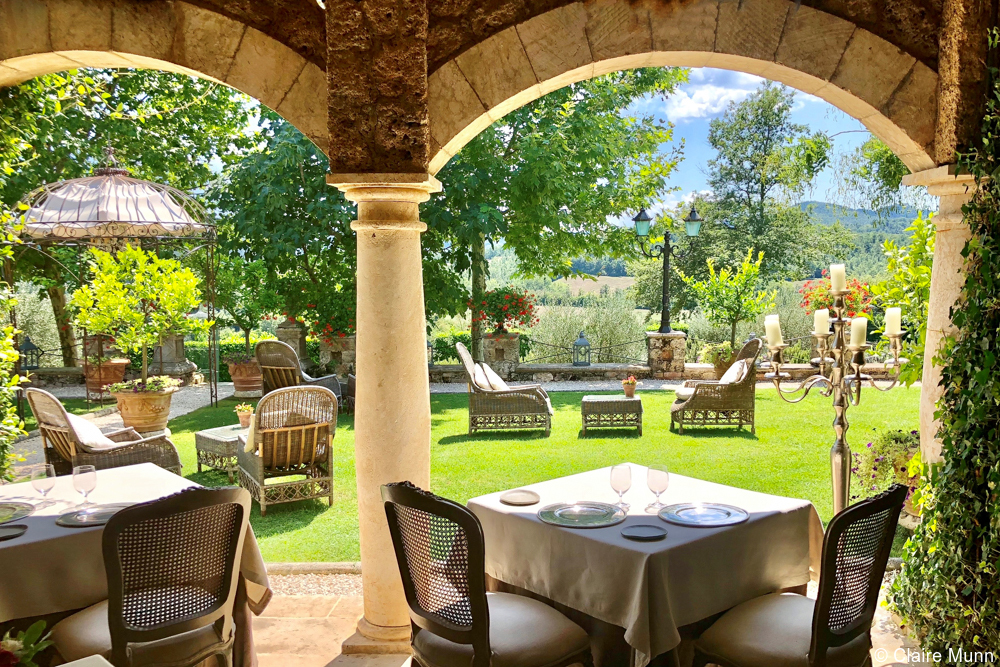 Piedmont is one of Italy's incredible culinary destinations. On my last trip to the Langhe-Roero-Monferrato region, I concentrated on trying traditional Piedmontese dishes like this tajarin with sage butter. It was simple but so delicious, especially when paired with a Barbaresco wine. The yellow color comes from the high quantity of egg yolks used to make the pasta!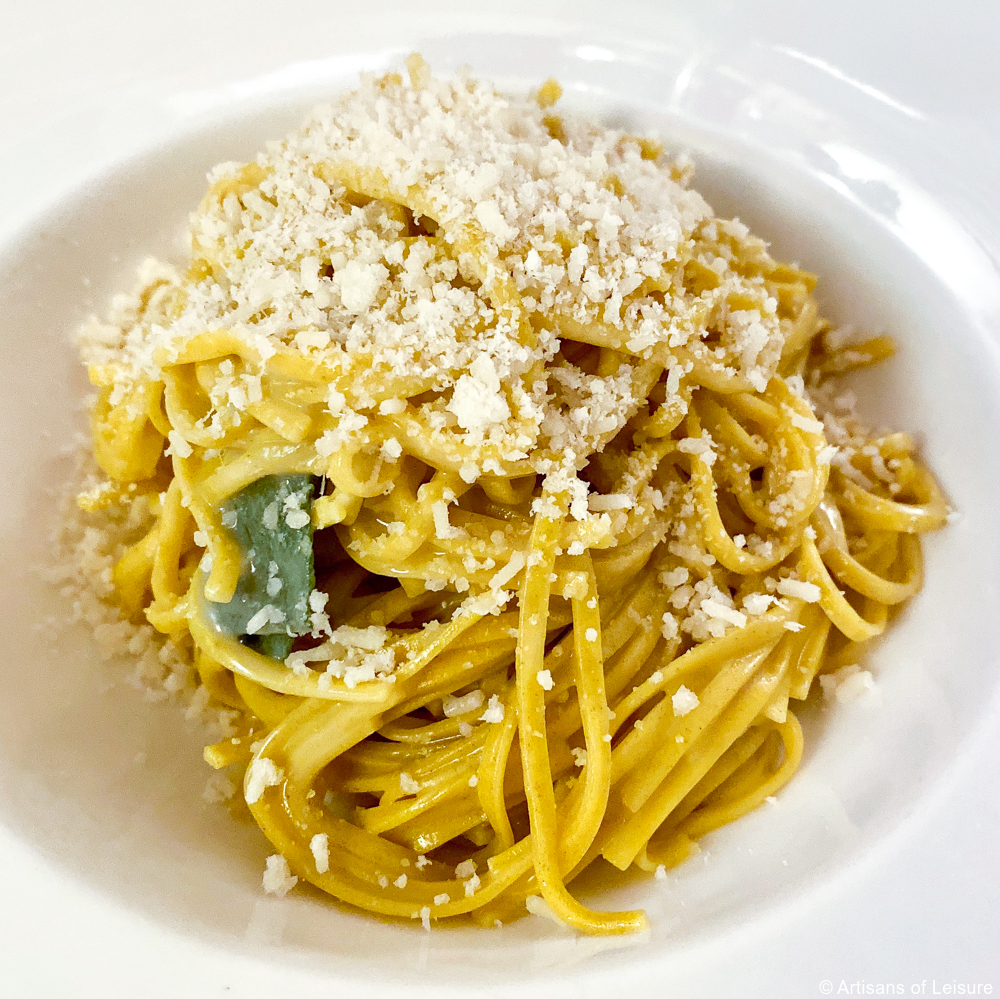 I love afternoon tea in England, and especially the sense of occasion that accompanies it in the top London hotels. That something as simple as a cup of tea with scones is ritualized into a grand occasion with Champagne, live music, and fine china and silver is quintessentially English.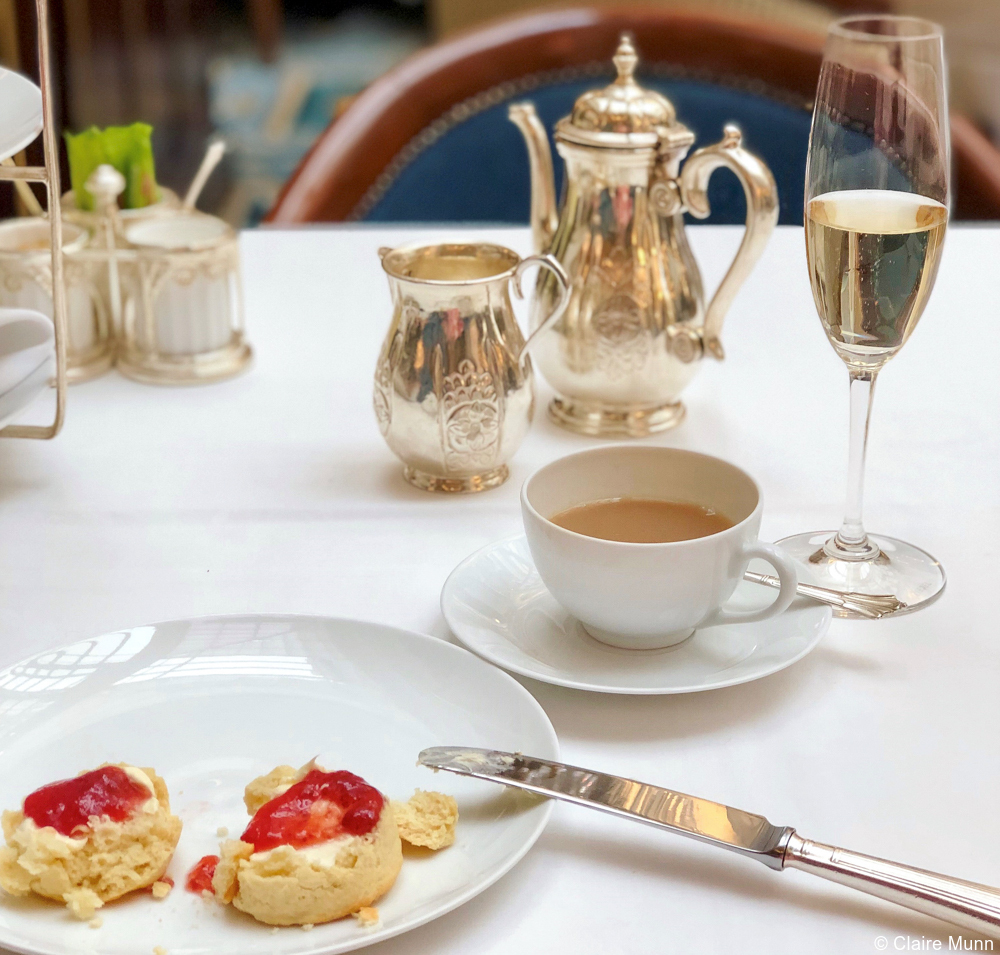 Provencal haute cuisine on the terrace at Chateau Saint-Martin & Spa in Vence, France. The Michelin-starred culinary creations and beautiful views of the Cote d'Azur make this the perfect, decadent alfresco lunch experience!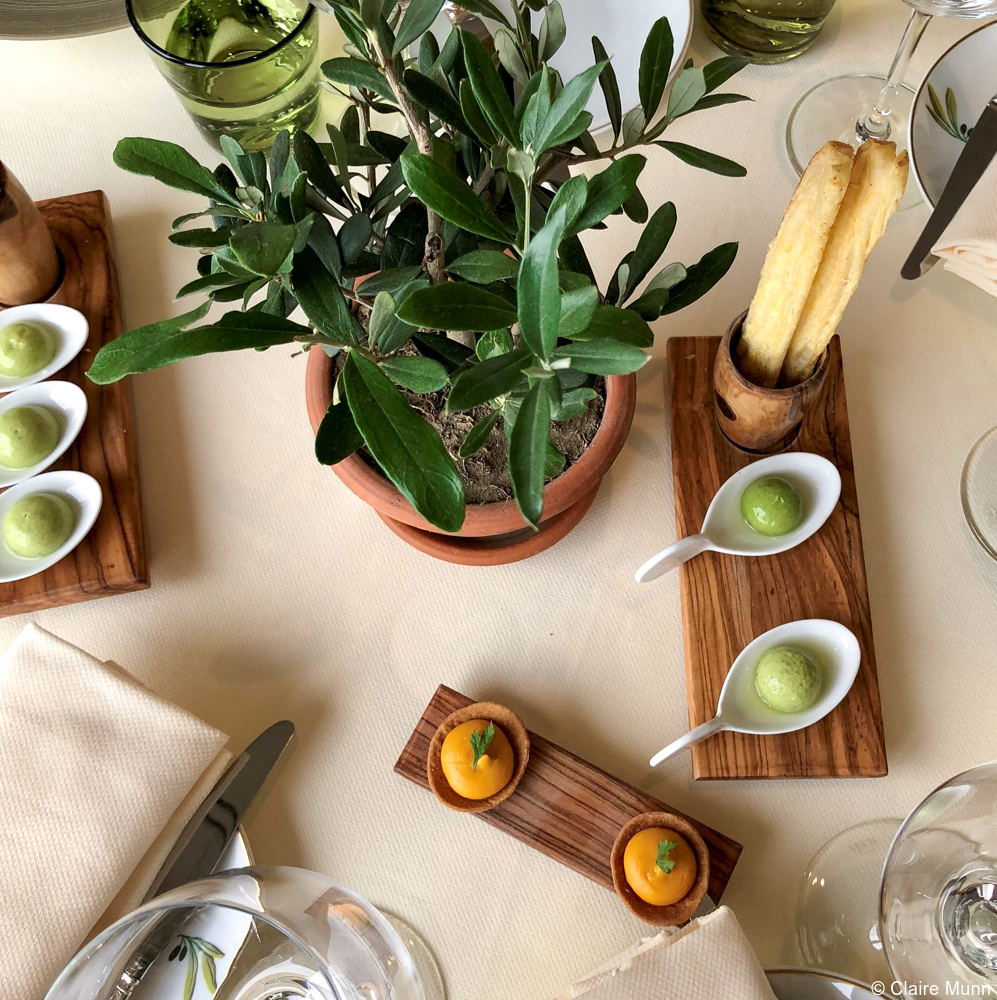 I classify wine and cheese as a meal, and New Zealand is amazing for enjoying outstanding wine in otherworldly landscapes. Sipping a Central Otago Pinot Noir paired with local artisanal cheese and honey is perfection.

Carly:
In Portugal's Douro Valley, I had this incredible pastry appetizer that was stuffed with pork and served on a bed of mushrooms. Whenever I travel, I try to find the best and most delicious examples of local specialties, and this definitely hit the mark.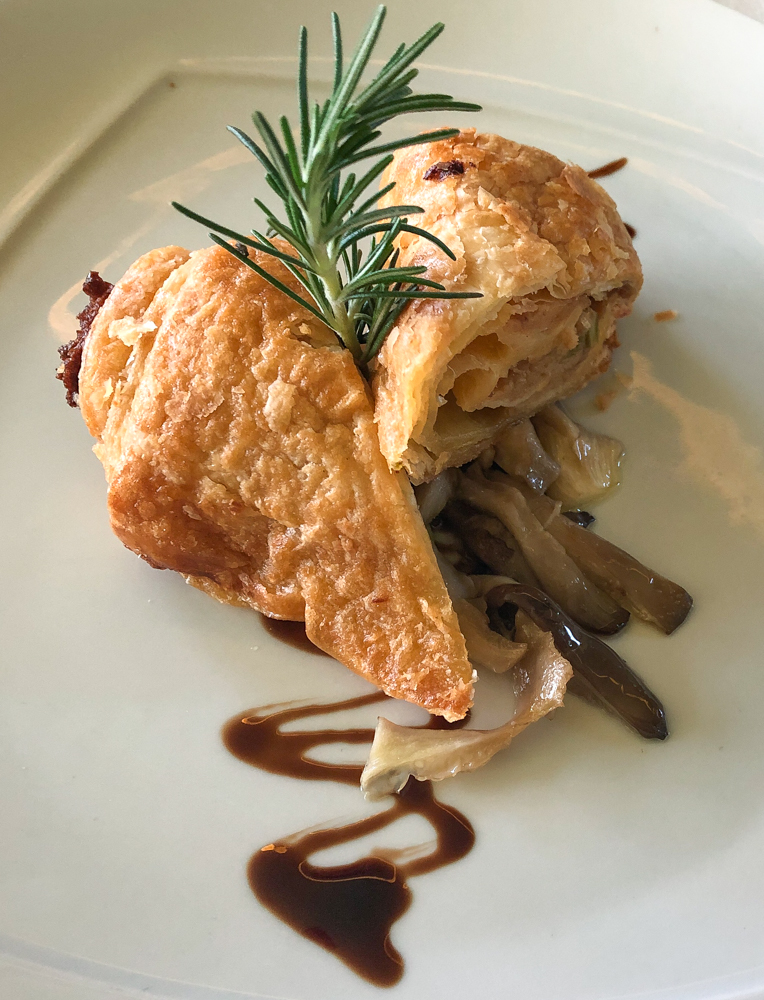 John:
I could really go for rice and curry, a typical meal in Sri Lanka. My ideal rice and curry is served on the terrace of Amangalla, the beautiful Aman resort in Galle.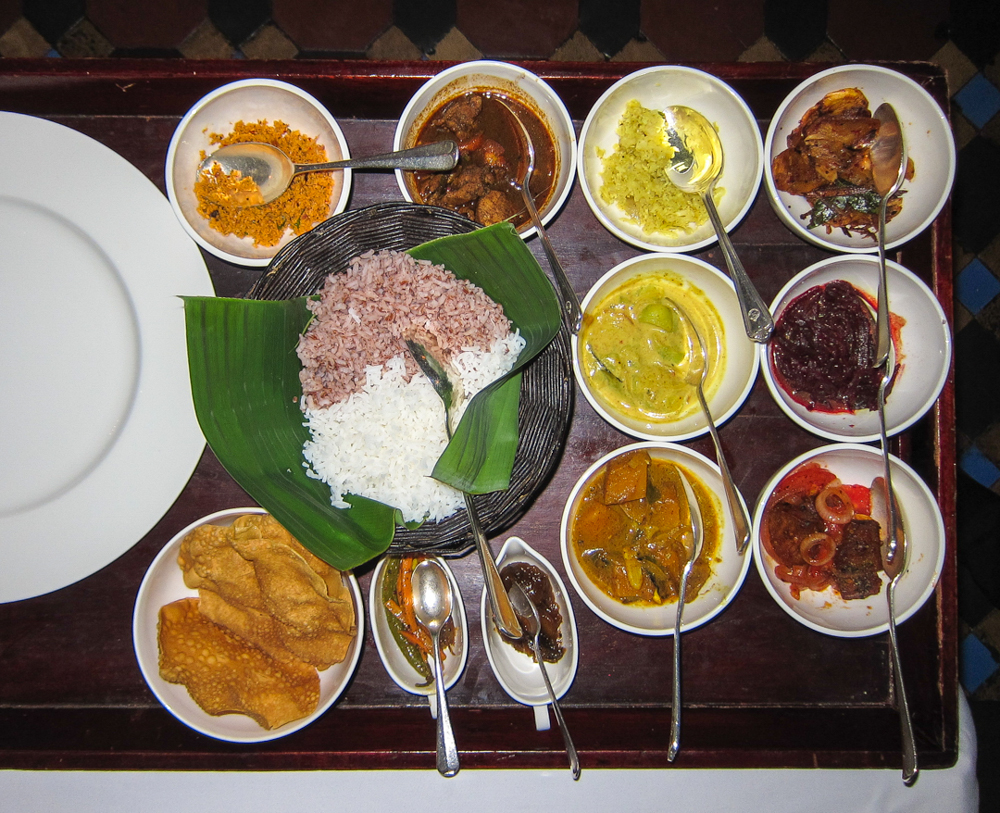 I hope to return to Fakhreldin in Amman, one of the best restaurants in Jordan. A meal there is a memorable parade of fine Middle Eastern dishes.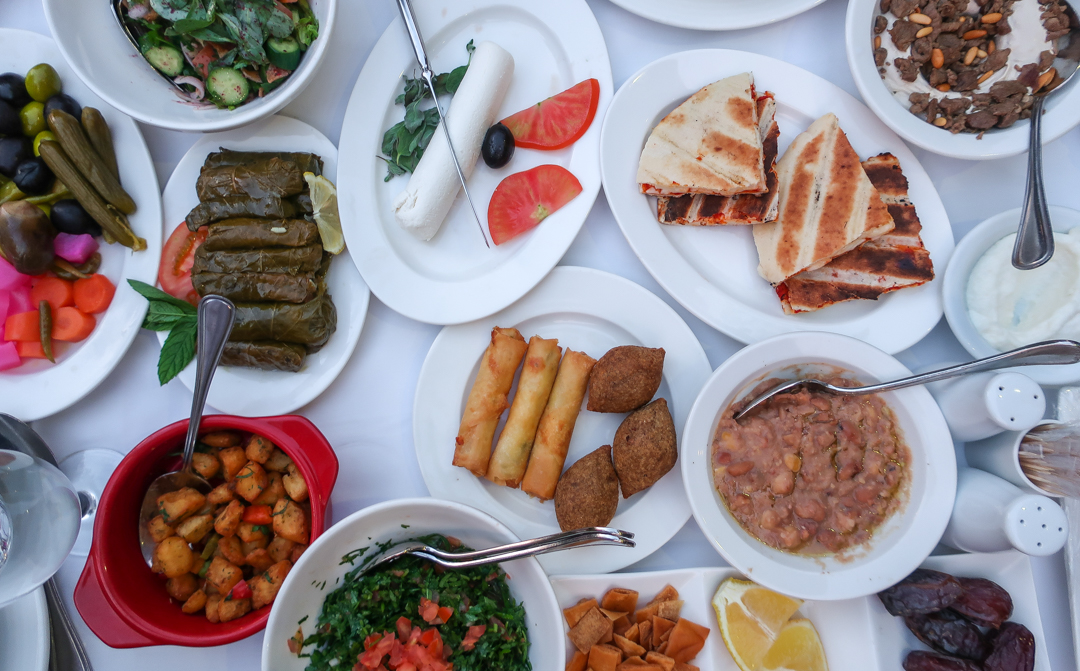 Not every meal in Jordan has to be such a feast. I always enjoy a simple spread of olives, roasted eggplant, hummus and moutabal served with freshly baked bread.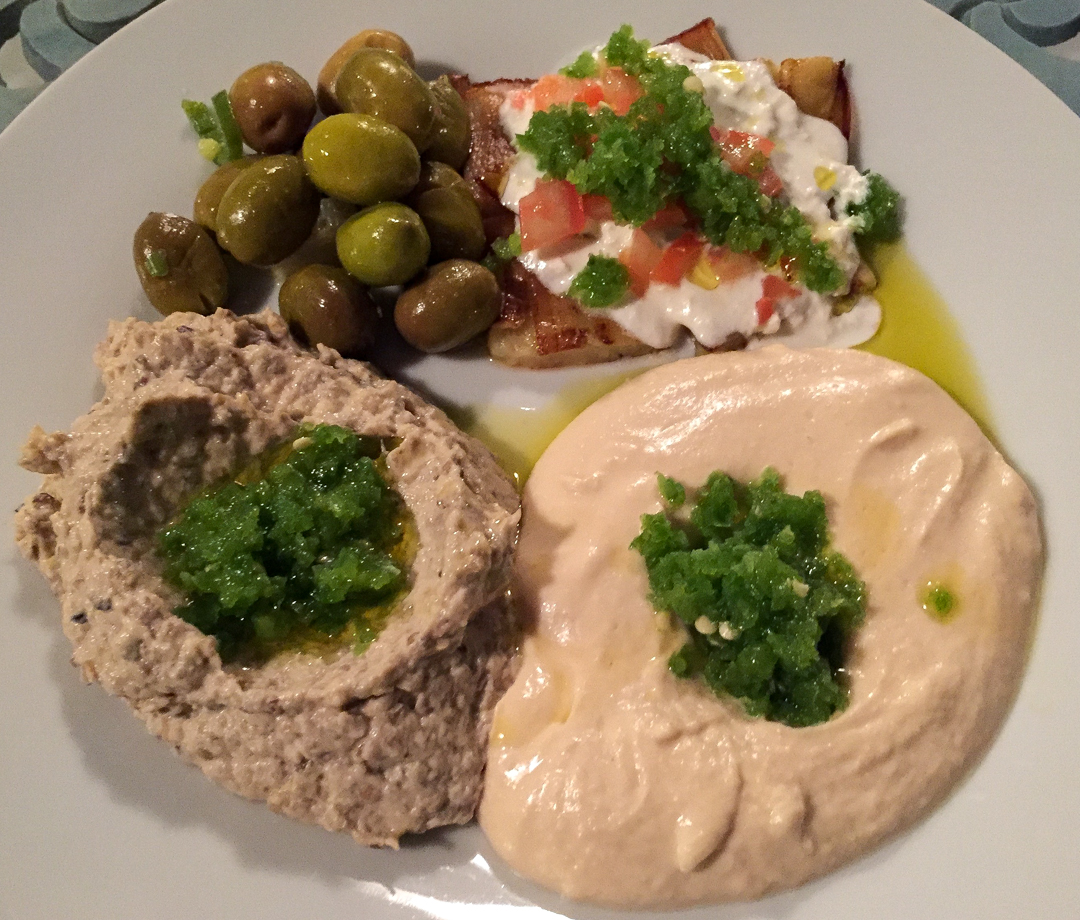 Ashley:
I can't wait to get back to Italy! First up: the Amalfi Coast for local specialties such as grilled mozzarella wrapped in lemon leaves.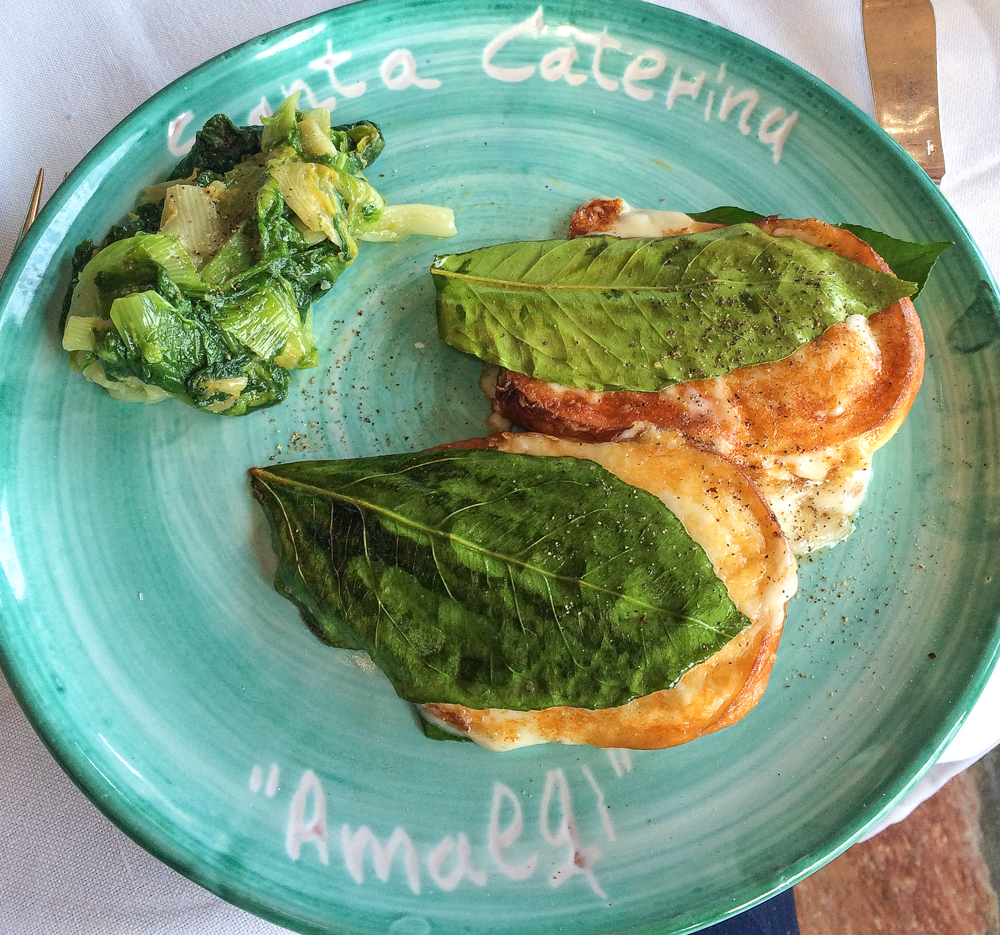 I'm also dreaming of Sicily and sitting outside in Taormina enjoying gluten-free pizza and gluten-free cannoli, accompanied by coffee granita.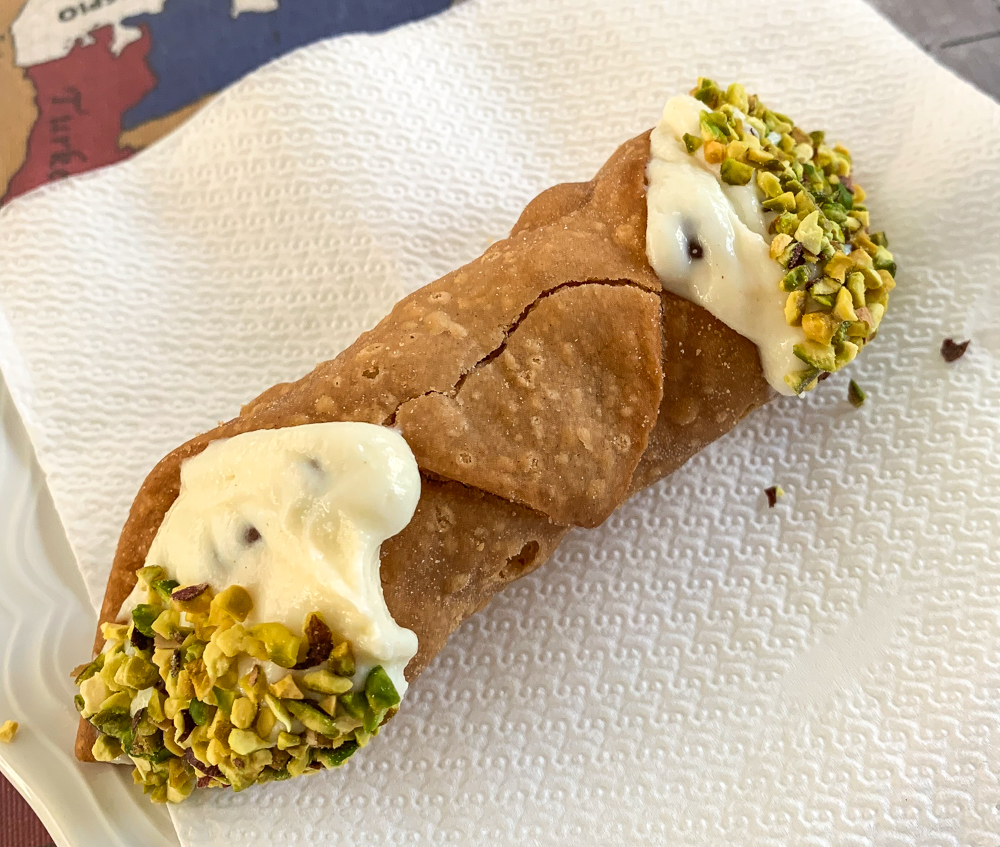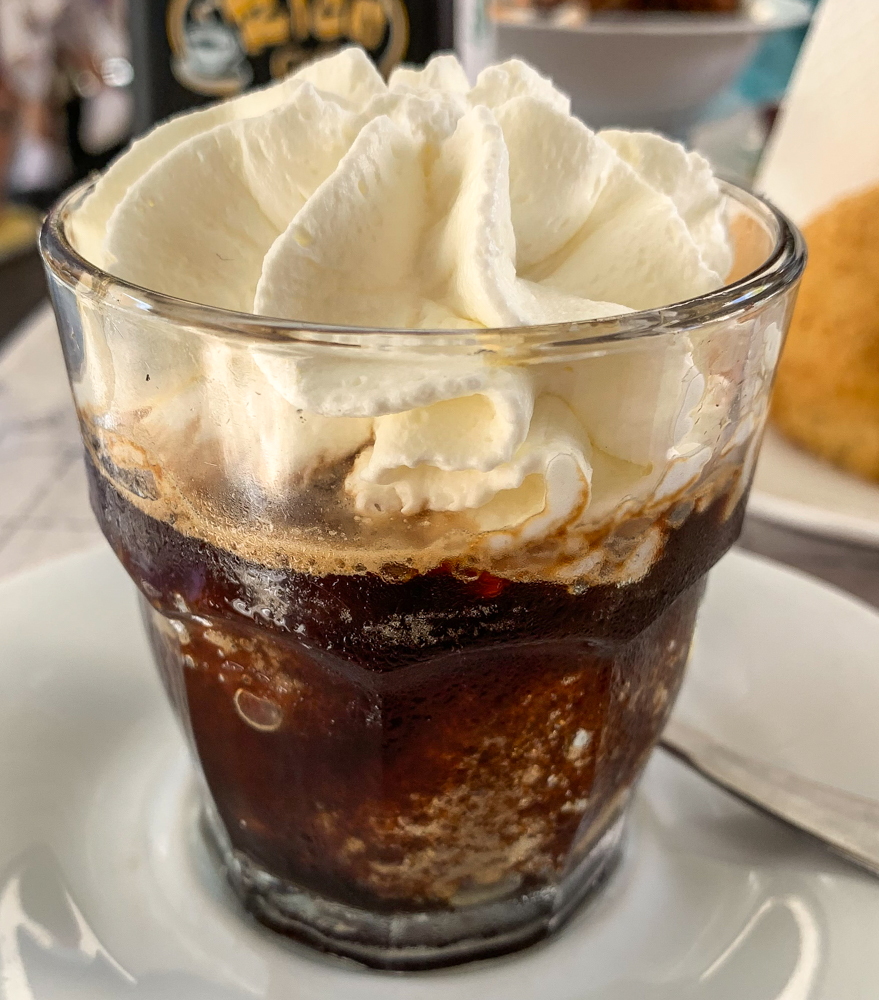 France will also be one of the first places I visit. I can't wait to have buckwheat galettes at Breizh Cafe…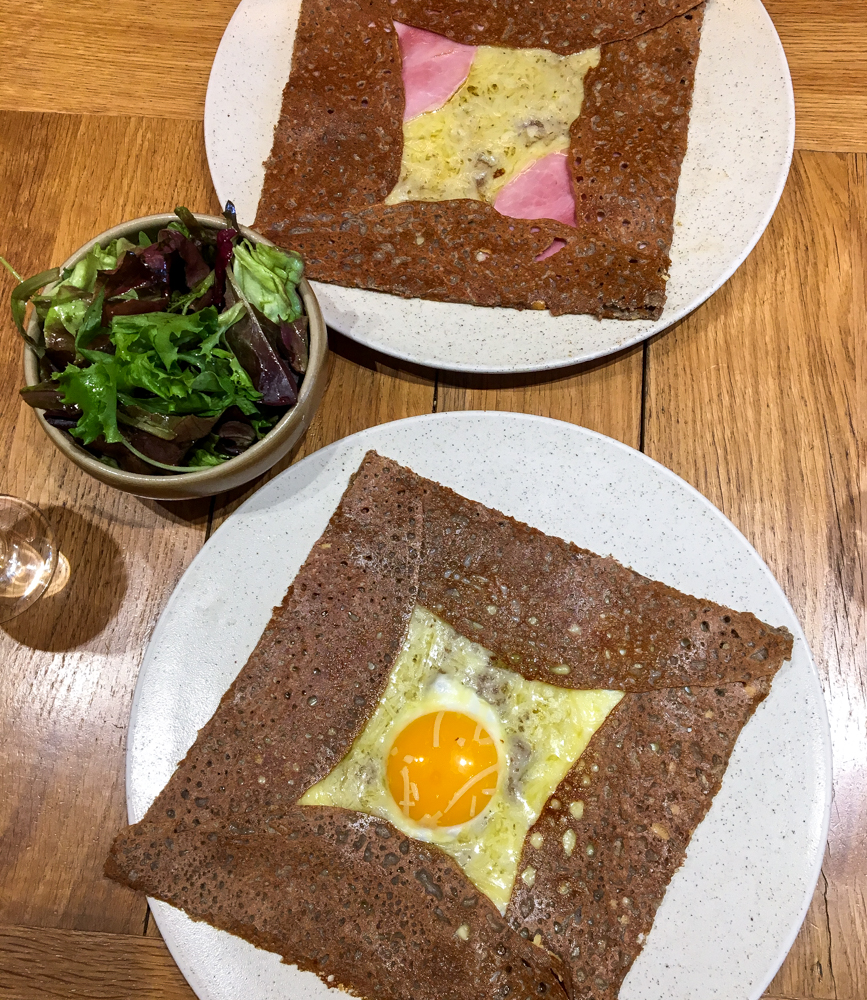 …and caneles (gluten free!) at the Ritz Paris.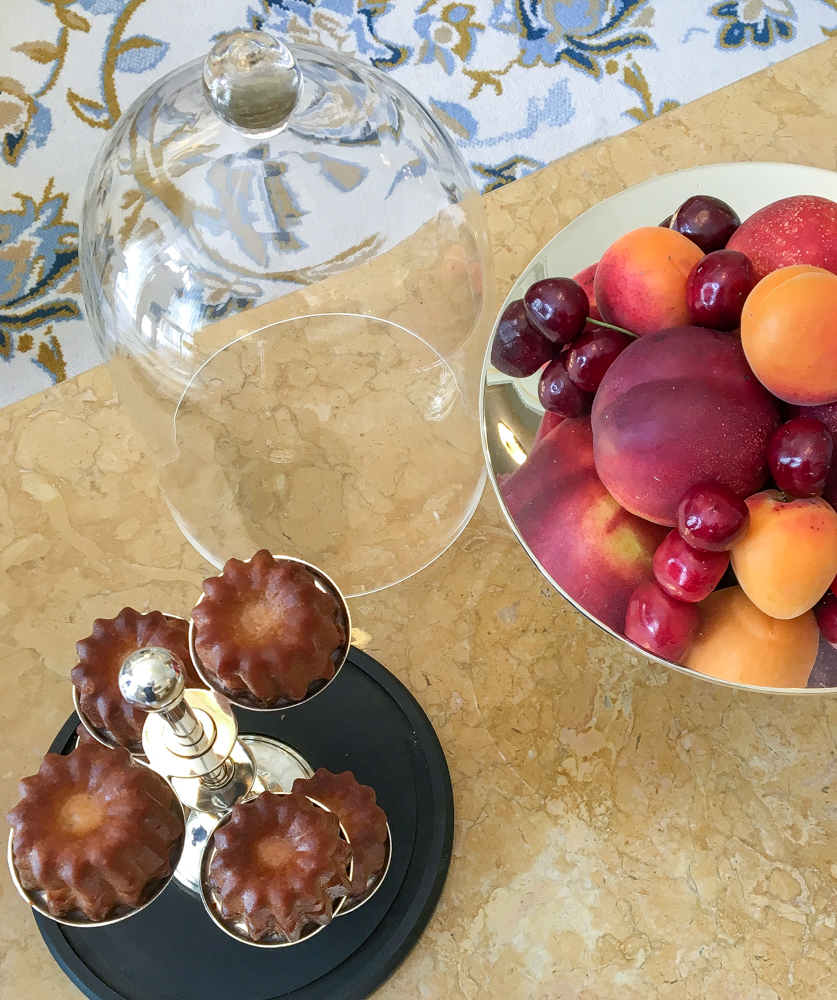 I'm also going to head to the South of France and visit restaurants such as La Colombe d'Or and other favorite spots.
I always try to spend time in London, which is like my second home, when I'm en route to other destinations. I always make time to have afternoon tea in very British surroundings.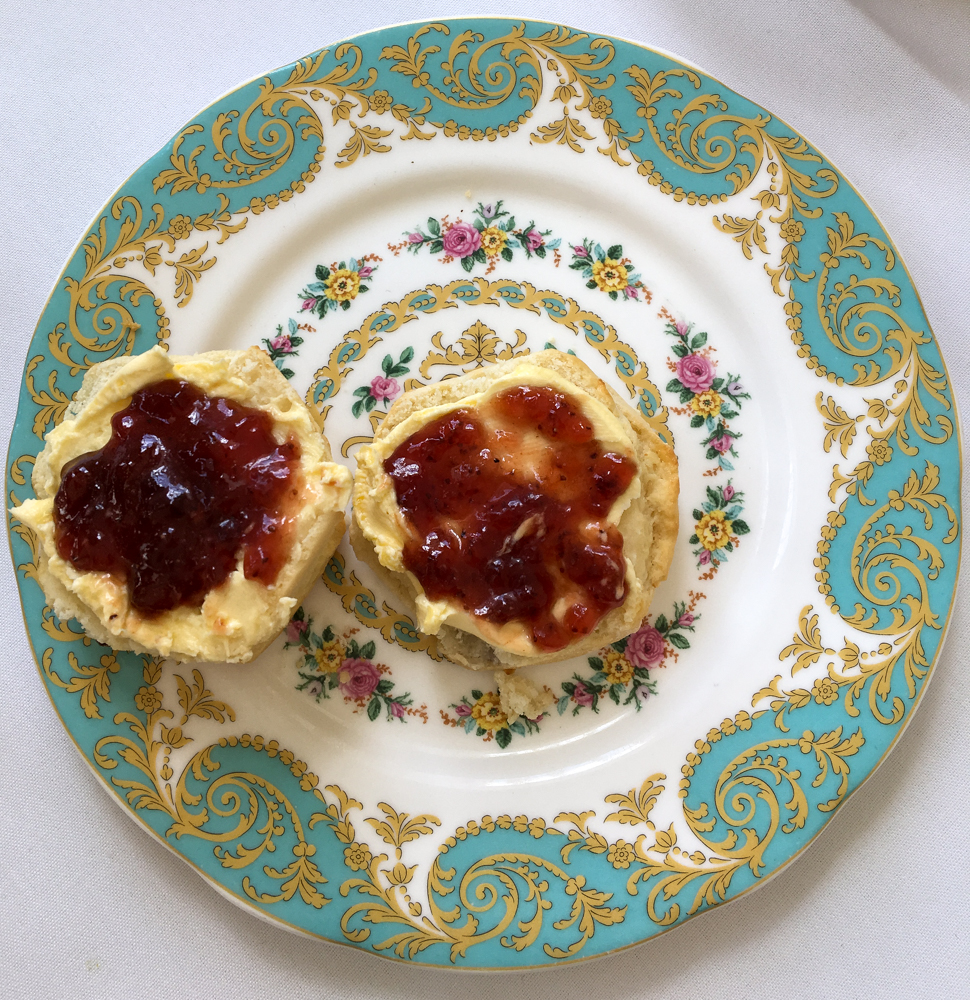 Farther afield, I'm going to start making plans to return to Japan to enjoy  shojin ryori temple cuisine, handmade soba…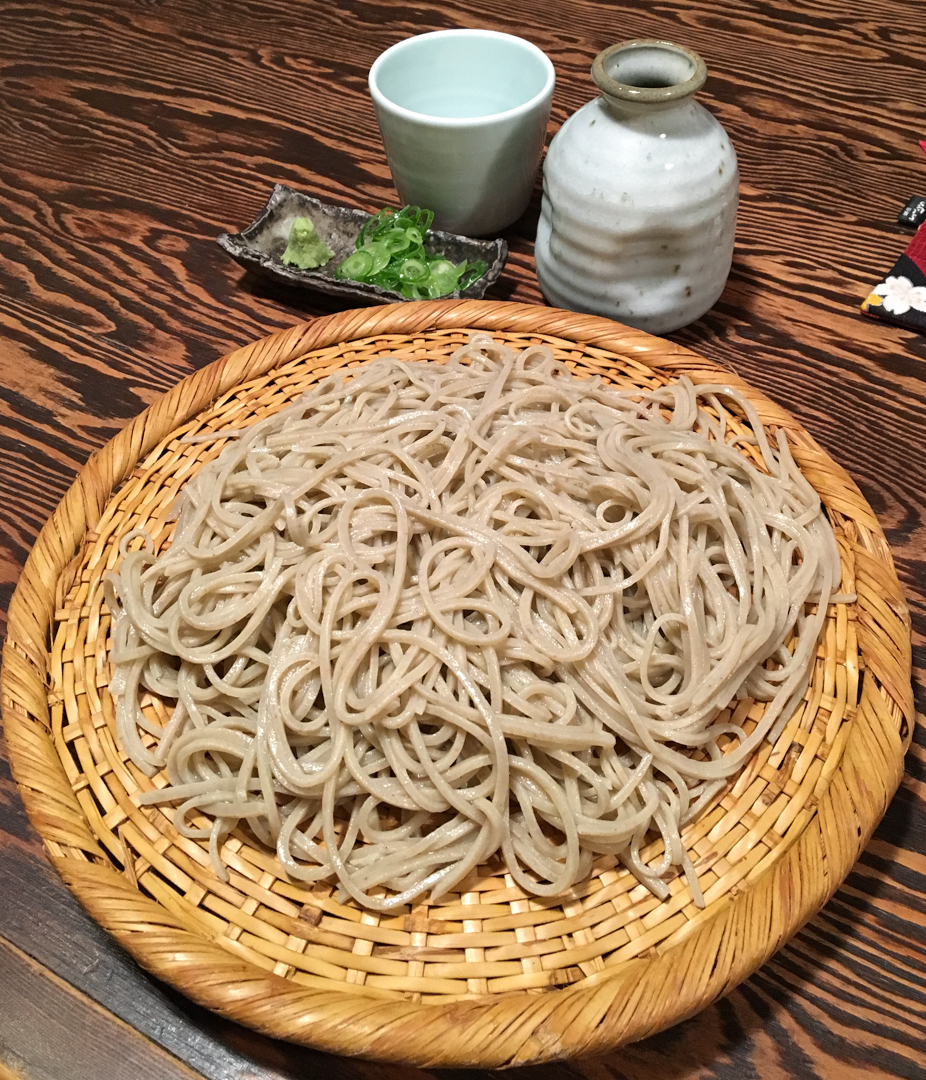 …and great Japanese breakfasts.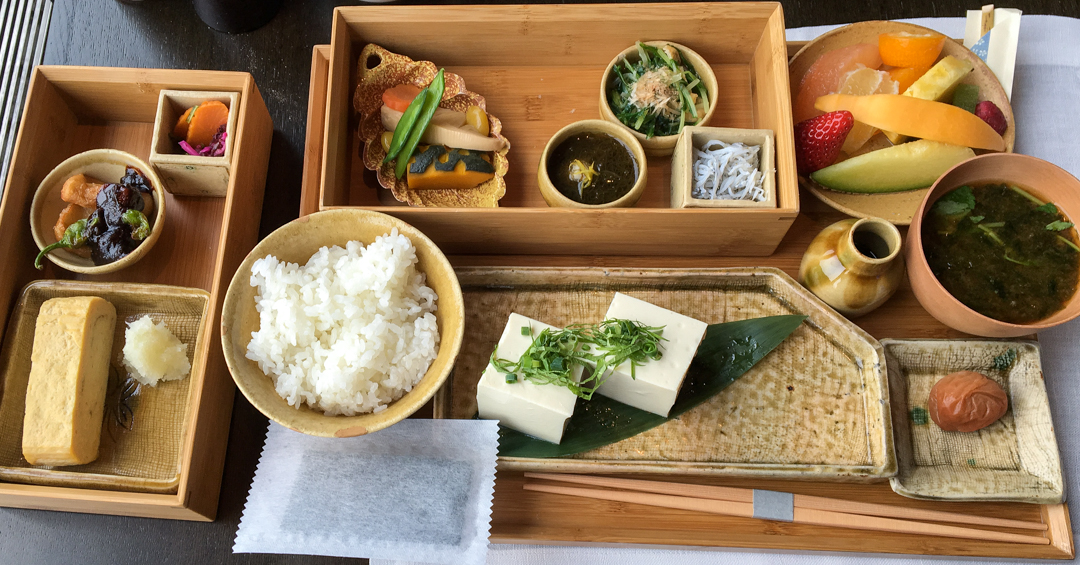 Speaking of breakfasts, I also can't wait to get back to India to have dosas for breakfast. My favorite.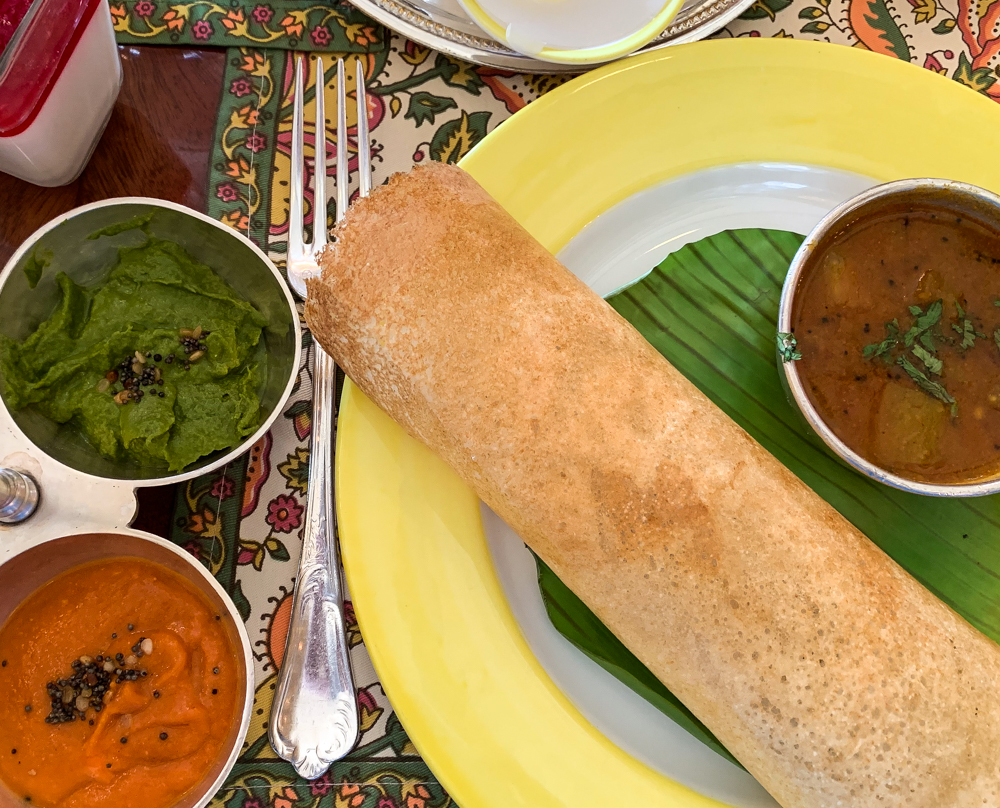 Mexico City is another place that I will be sure to visit soon–it's one of my favorite culinary travel destinations.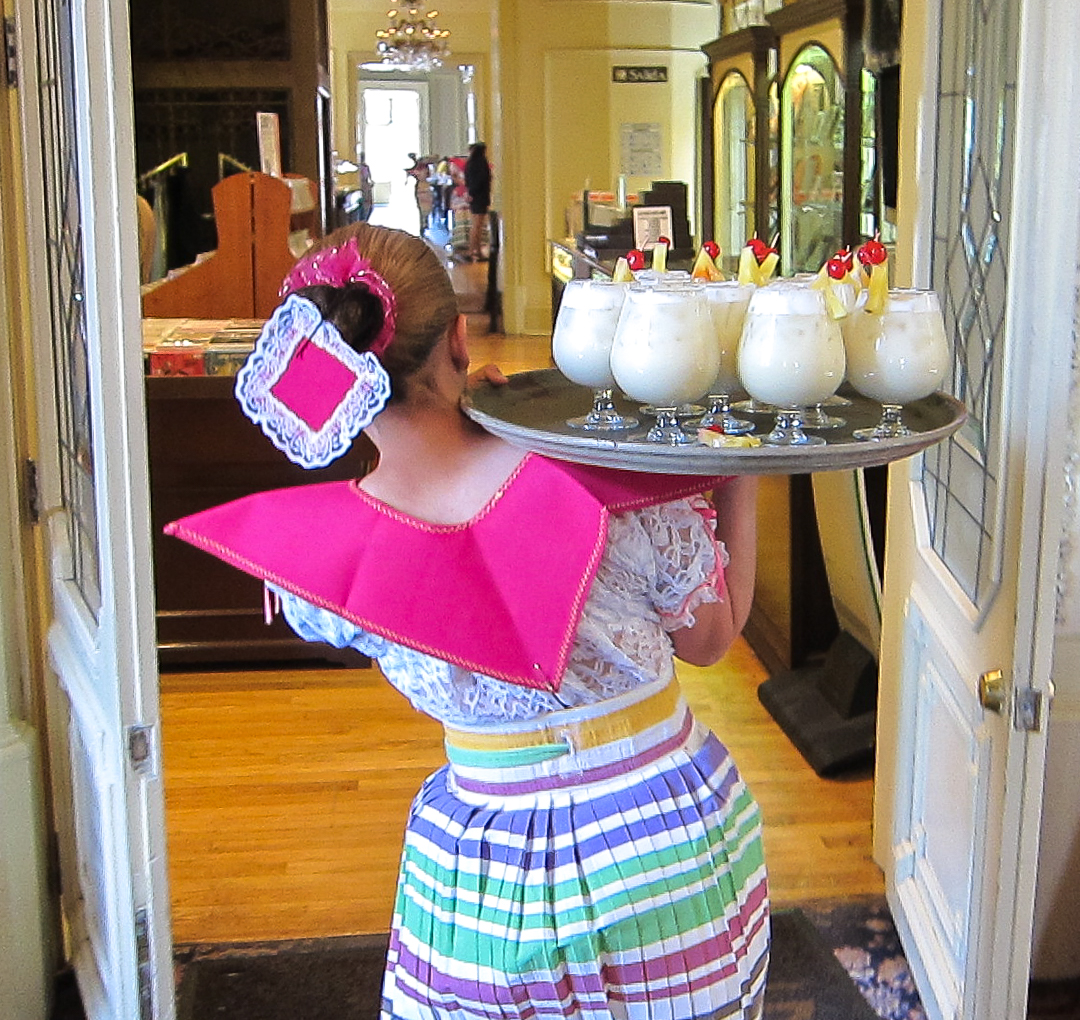 Peter:
Breakfast was a daily highlight for me at Amanpuri in Phuket, Thailand. Starting the day in this iconic resort with views of the beach while dining on authentic Thai cuisine is simply perfection. Pictured is kai krata: Thai sweet fried eggs, soy chicken and stir-fried morning glory. It was so good, I ordered it every morning I stayed there.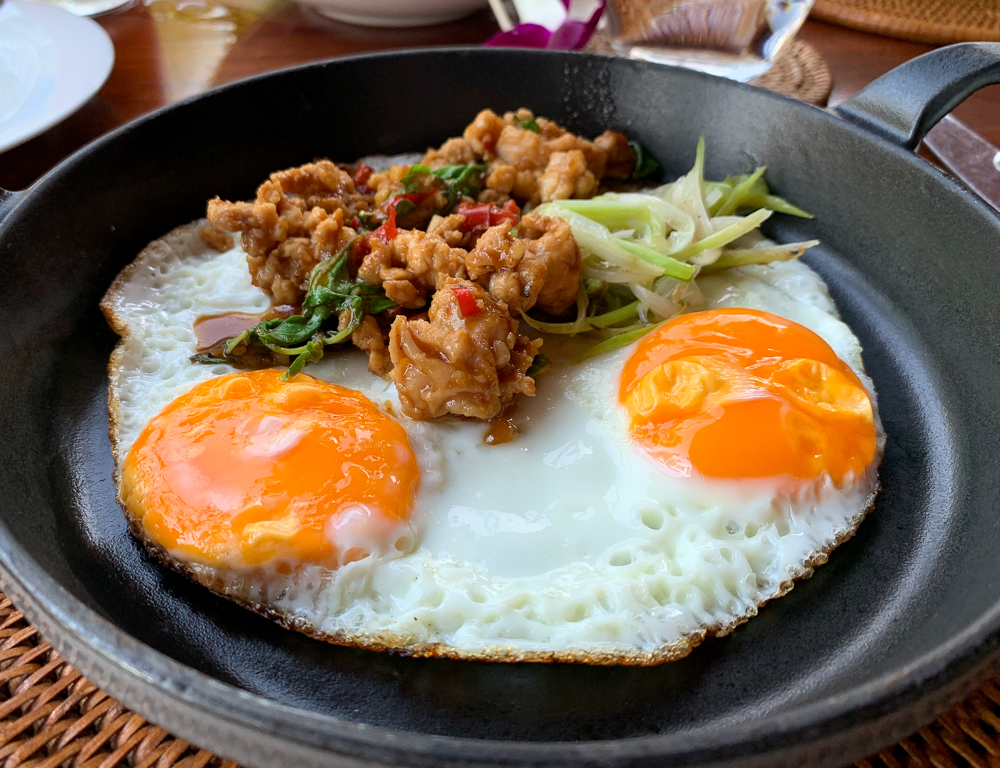 Gastronomy is one of the many aspects that makes Awasi Iguazu, a luxury lodge in Argentina, so special. Emphasizing the diversity of local produce and fine Argentine meats, the chef creates gourmet dishes in the jungle, such as this "simple lunch" of braised beef fillet medallions served over whipped potatoes and topped with crispy onions. Every meal at Awasi was special, especially the five-course dinners with wine pairings.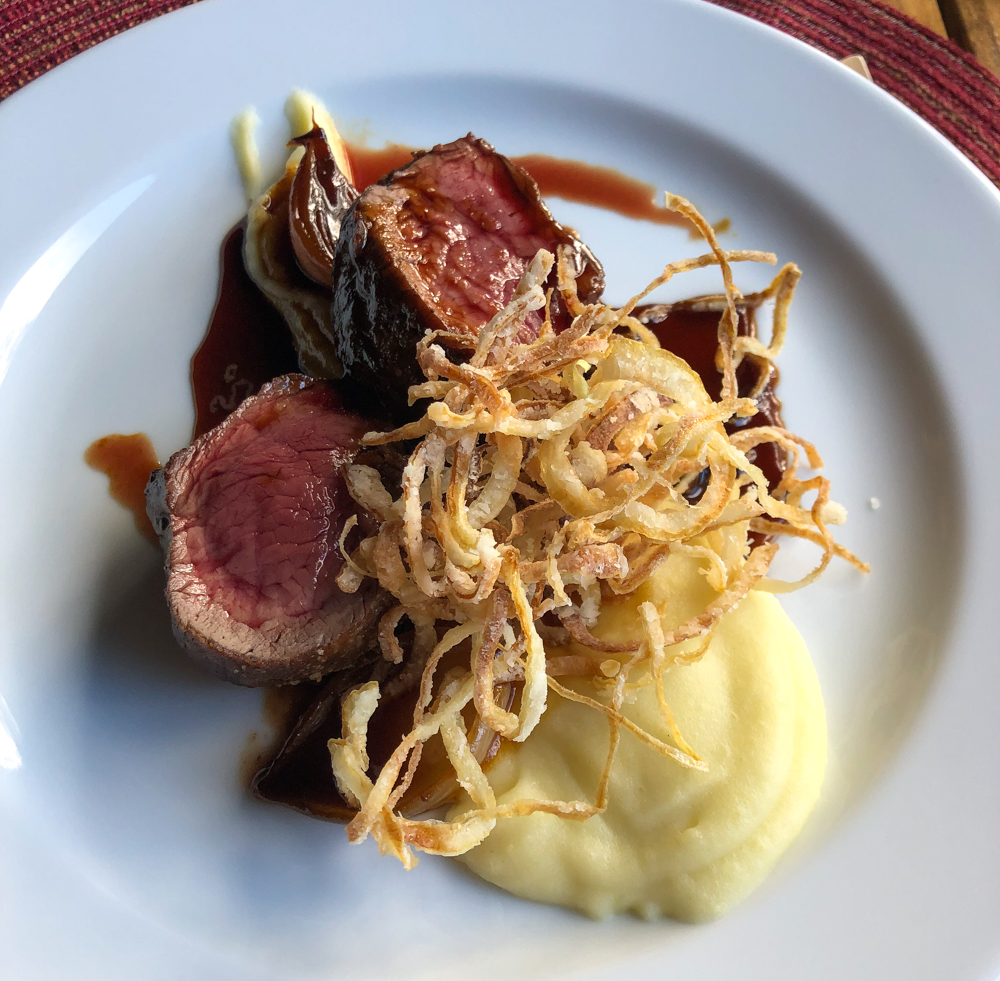 These are two Burmese culinary specialties that I loved when traveling in Myanmar. Tea leaf salad is comprised of fermented tea leaves and a medley of fresh legumes and spices.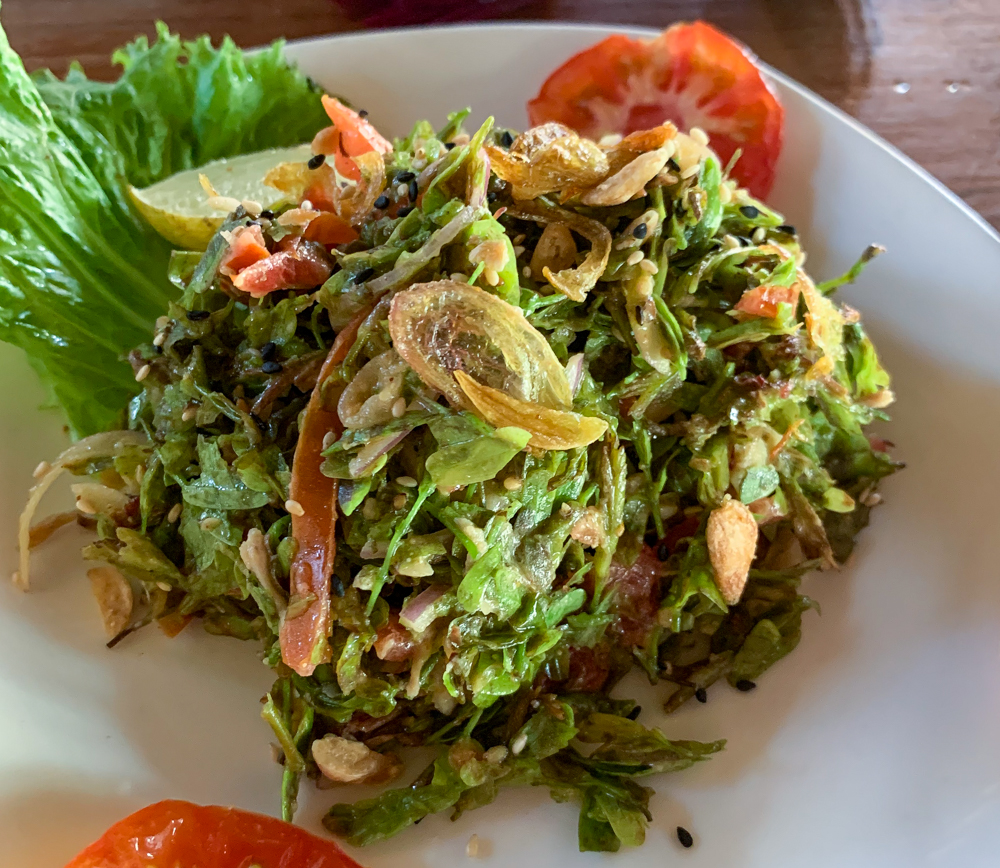 Tempura vegetable fritters are usually made with green beans, corn and spring onions that are coated in a light batter and deep-fried. Both dishes are rich and surprisingly hearty, which I learned to be defining aspects of Myanmar cuisine.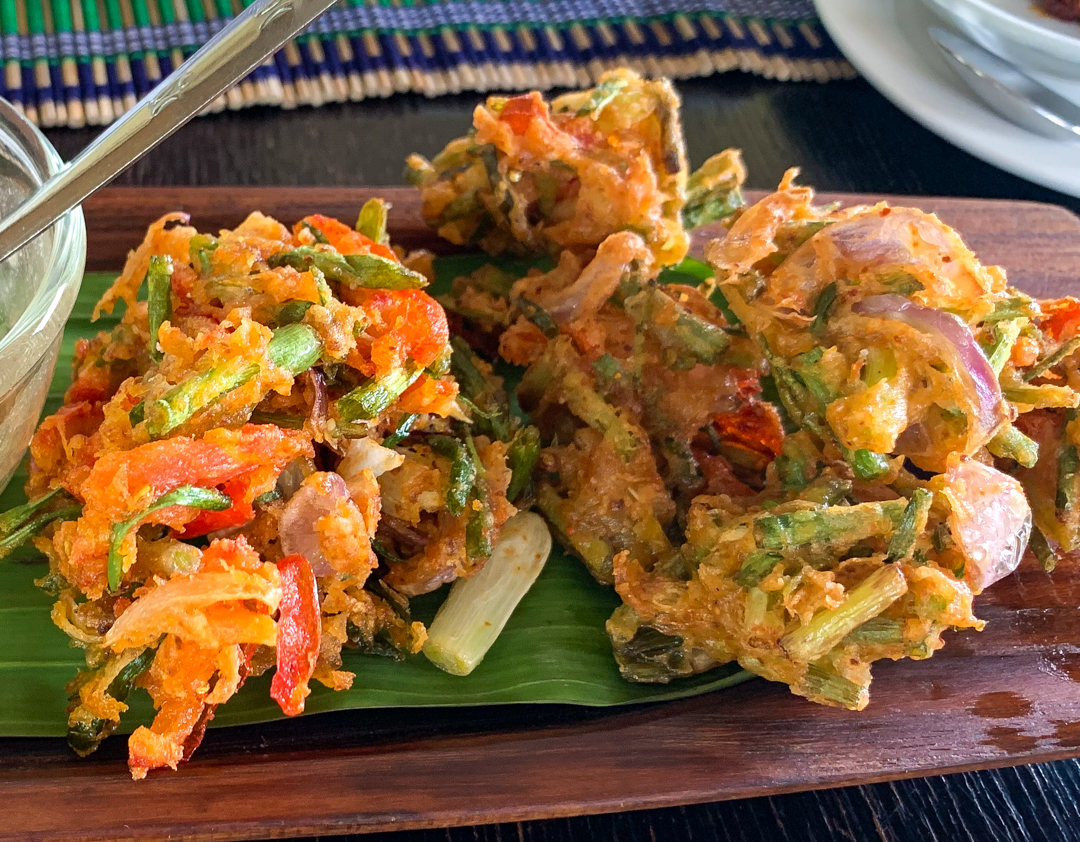 Maria:
Hummus, hummus, hummus! More specifically: Israeli hummus, such as the incredible hummus at hole-in-the-wall Abu Shukri in Jerusalem pictured here.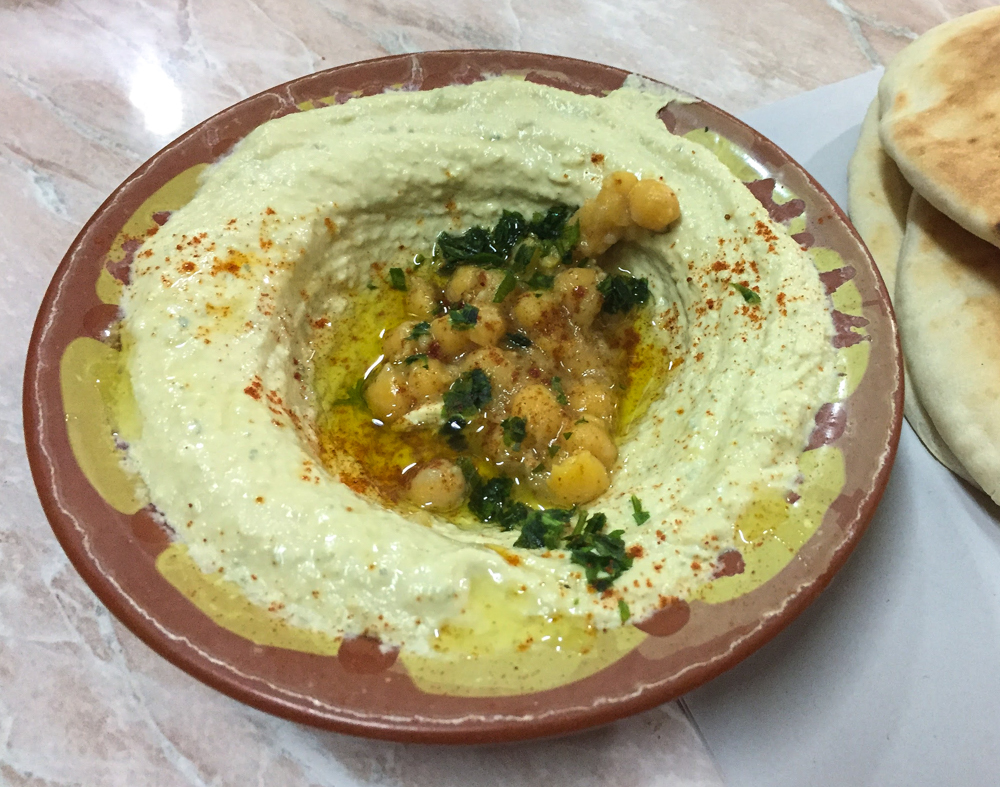 Lebanese and Middle Eastern food, in my opinion, offers some of the world's best culinary delights! I can't wait to get back to Beirut, Lebanon, and enjoy lamb with labne and a side of hummus.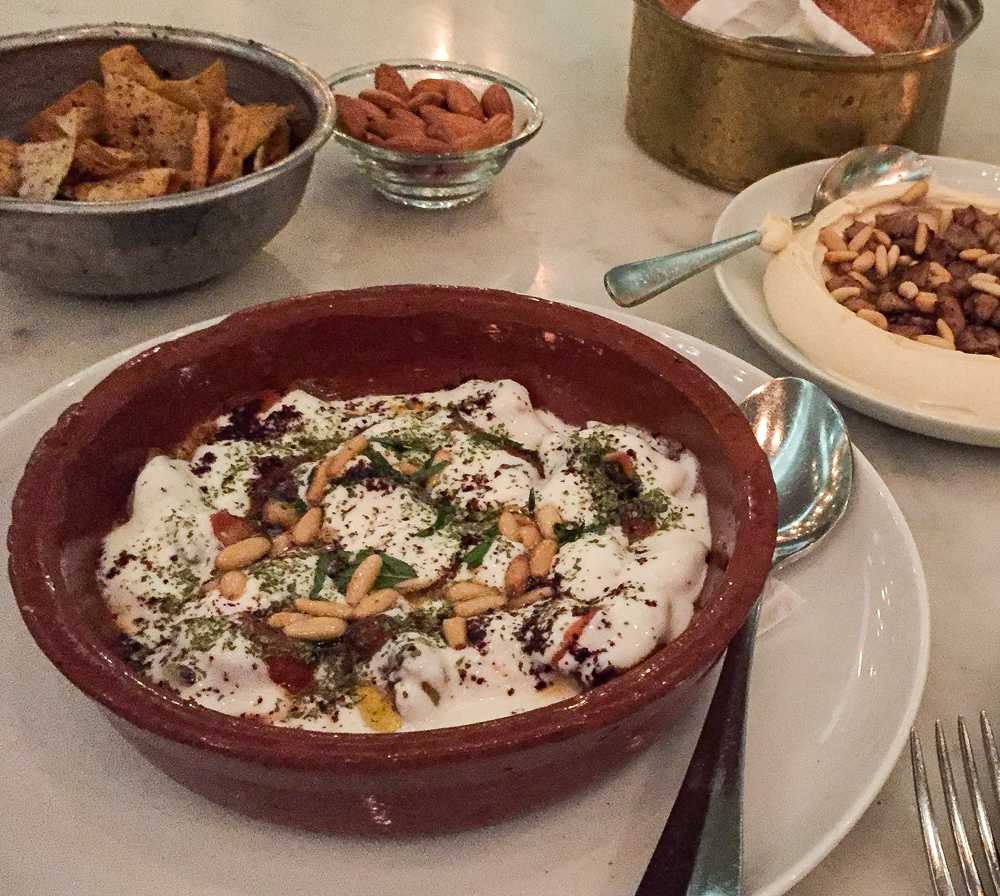 Mike:
At Dar Ahlam in Morocco, we had a Moroccan frittata made from fresh vegetables (and eggs) from their garden. One of the best things I've ever eaten for breakfast. My wife and I still talk about it years later.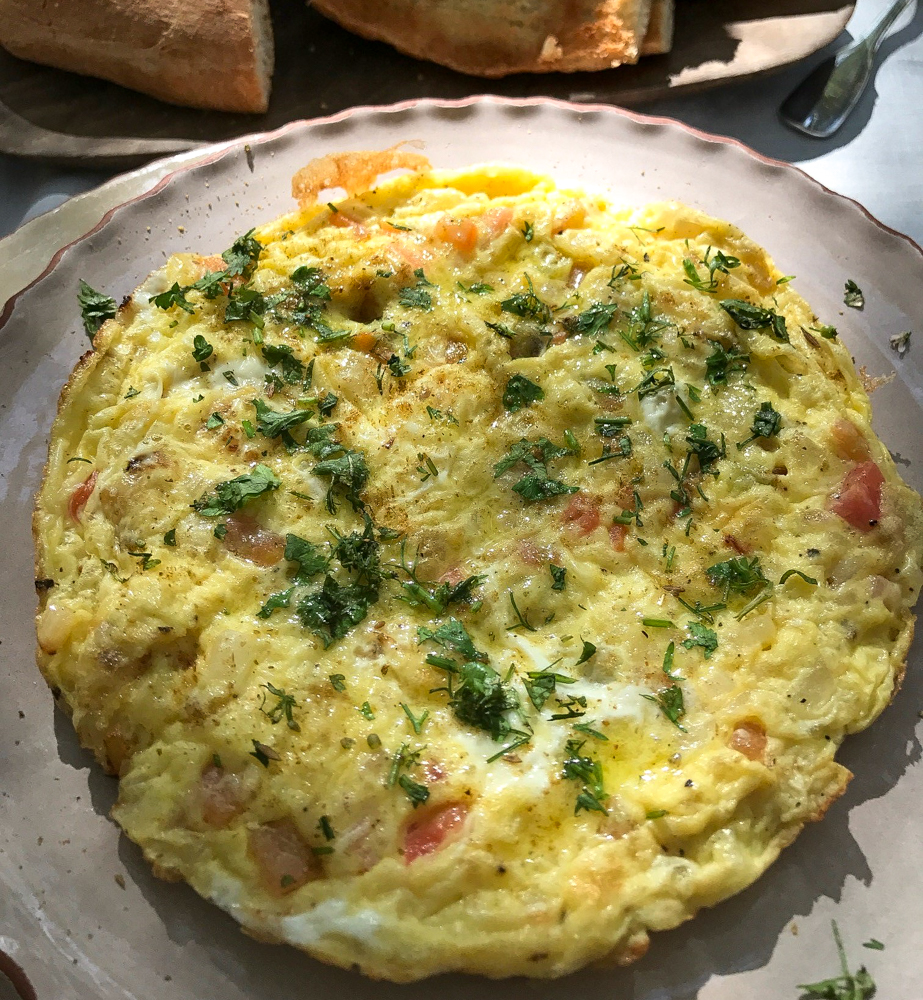 One of the best lunches I've ever had in the garden at L'Ma Lodge in Skoura, Morocco. A kefta tagine, with fresh bread, olives and nuts. Simple, but with flavor and aromas you can't even imagine.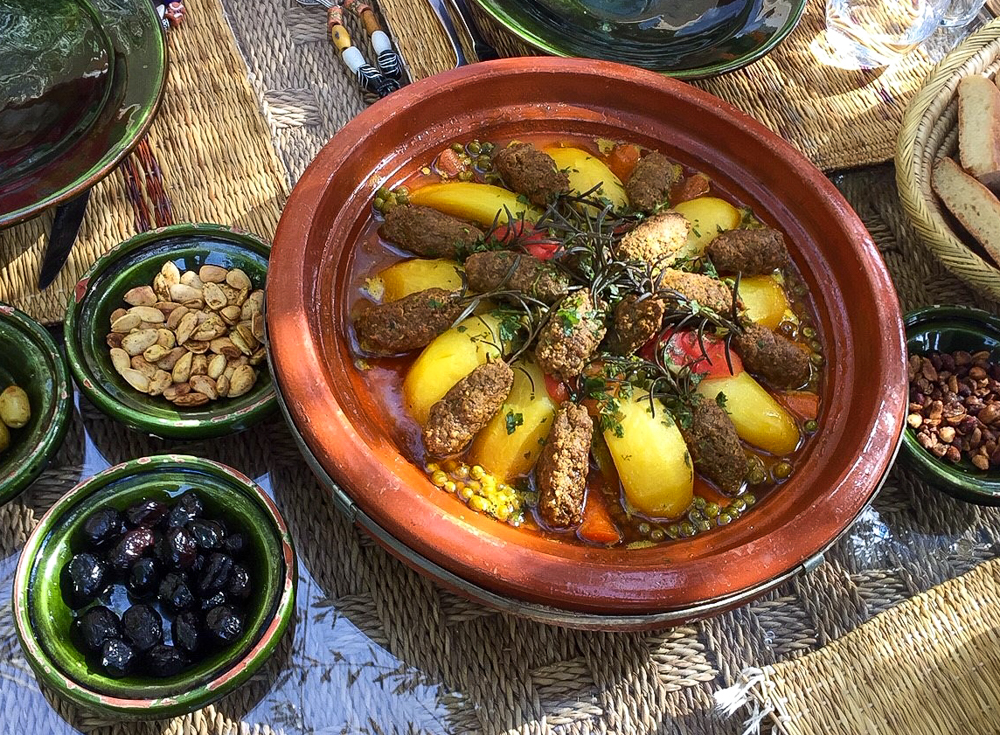 A strong espresso and pastel de nata from Manteigaria in Lisbon, Portugal. Lesser known than the famous Pasteis de Belem, but just as good and there's never a line.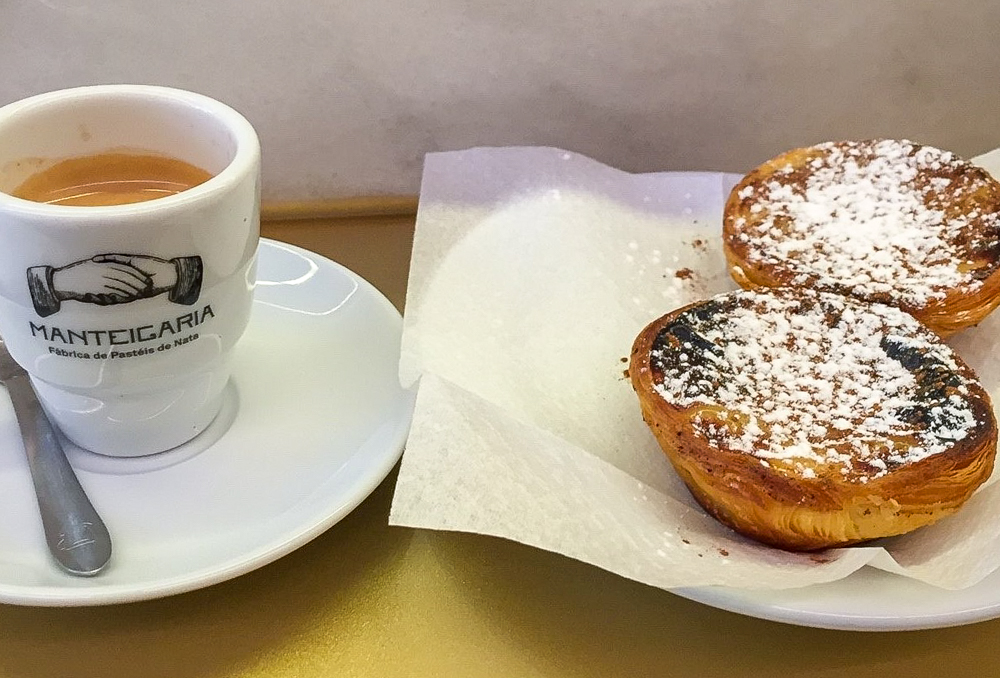 Grilled Portuguese sardines from my secret local beach spot outside Lisbon.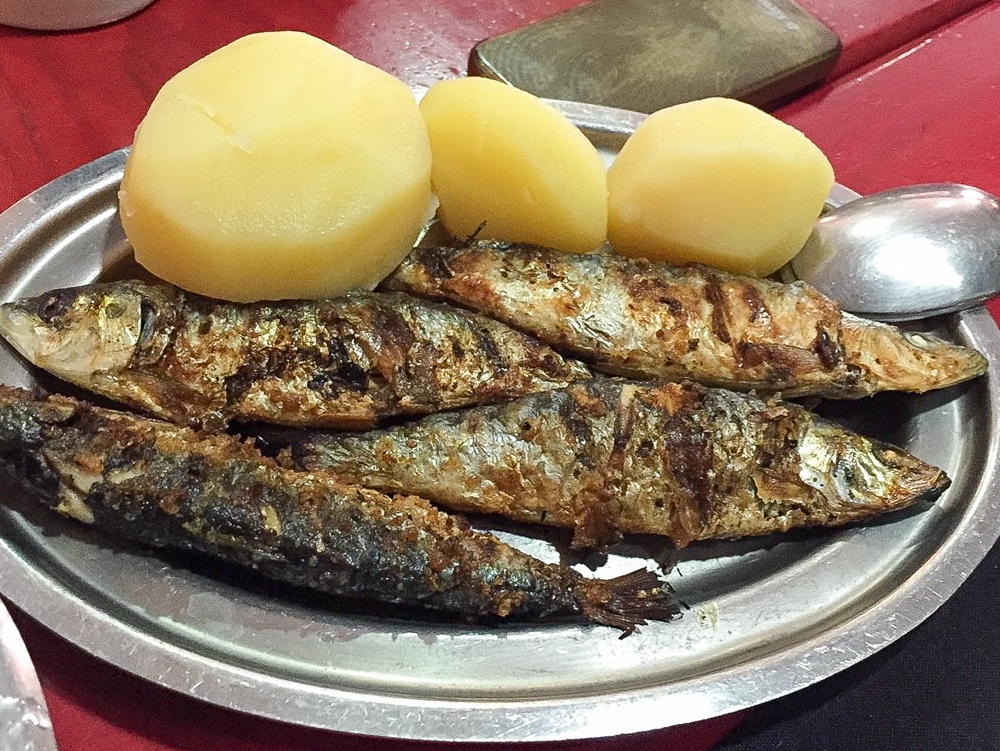 This baklava is from a famous place called Karakoy Gulluoglu in Istanbul, Turkey. I probably ate the whole box myself.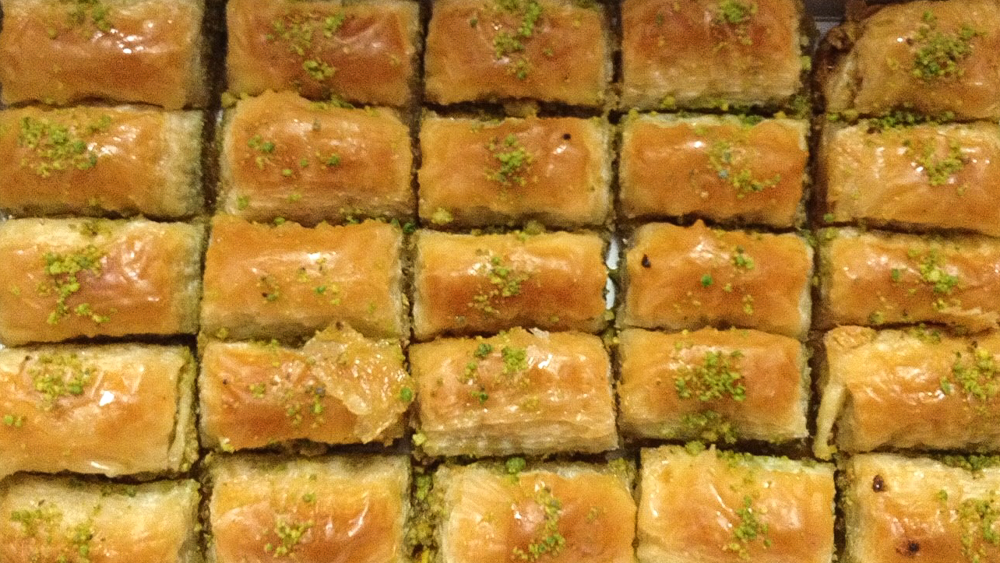 Sara:
Custard buns at DimDimSum in Hong Kong. This was my first time trying dim sum, and I loved it because you can try so many different little dishes. Very fun brunch with friends.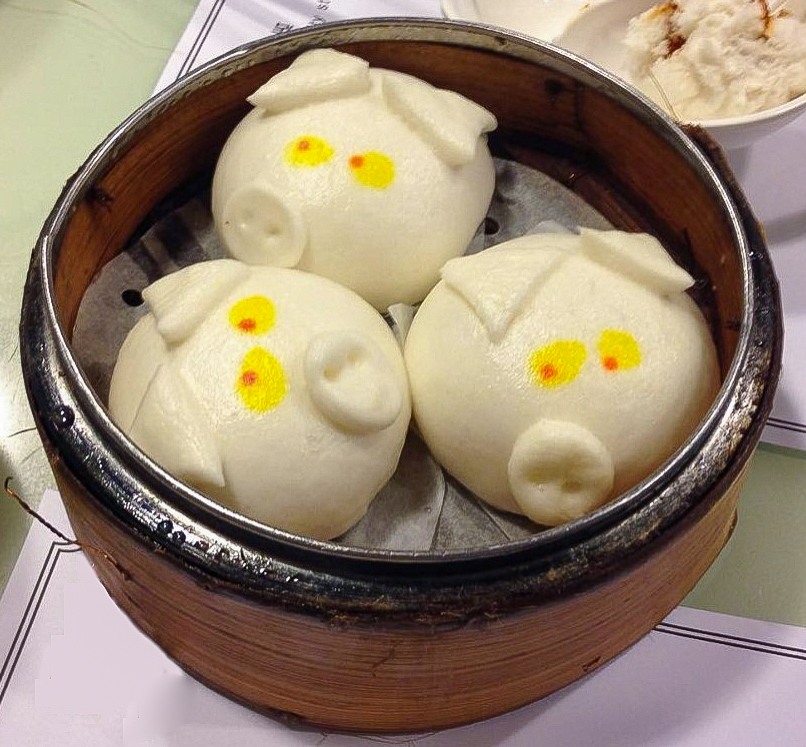 Seafood pasta at Ristorante Bruno in Positano, Italy. Fresh, delicious lunch with beautiful summer weather and views over all of Positano!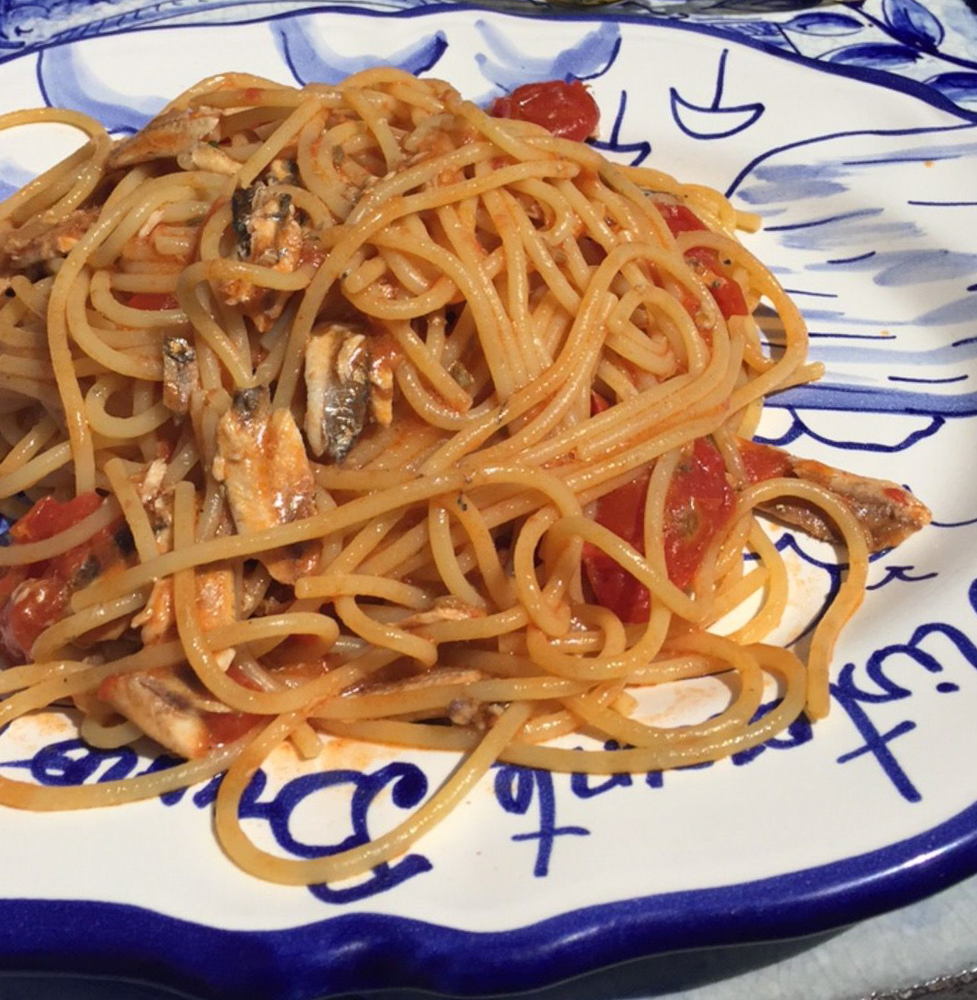 Stephanie:
Honestly, I would love to just have a cocktail and a great meal at Union Square Cafe in New York City with my husband. We're really missing being able to go out to our favorite NYC spots.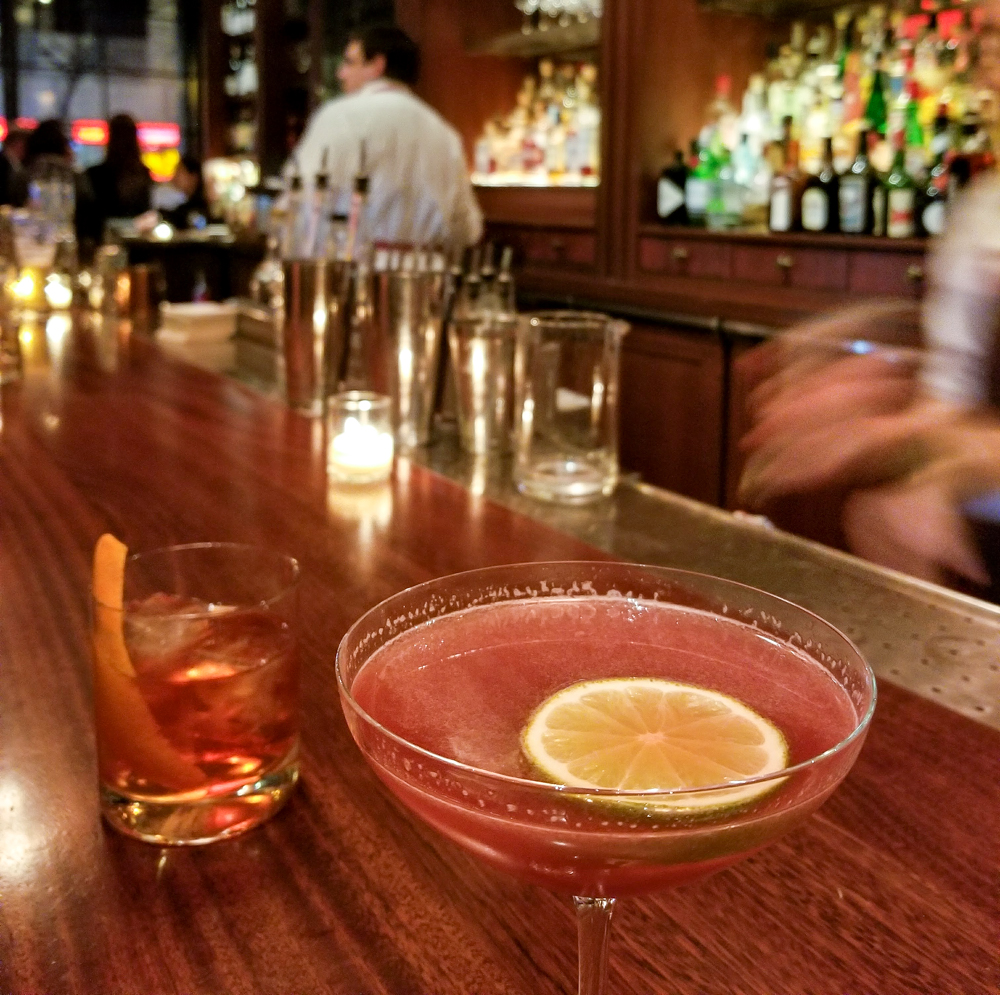 On the international front, I'm craving the cuisine of Colombia.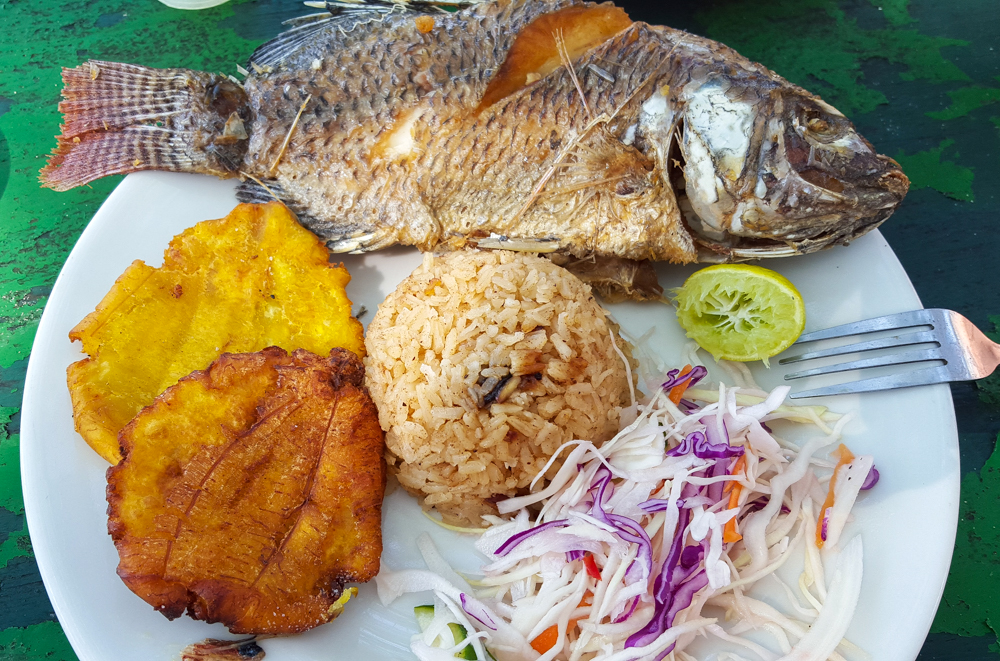 I can't wait to do a tapas crawl with friends in Madrid, Spain. There's nothing like getting lost in conversation over delicious bites in Madrid's atmospheric old bars.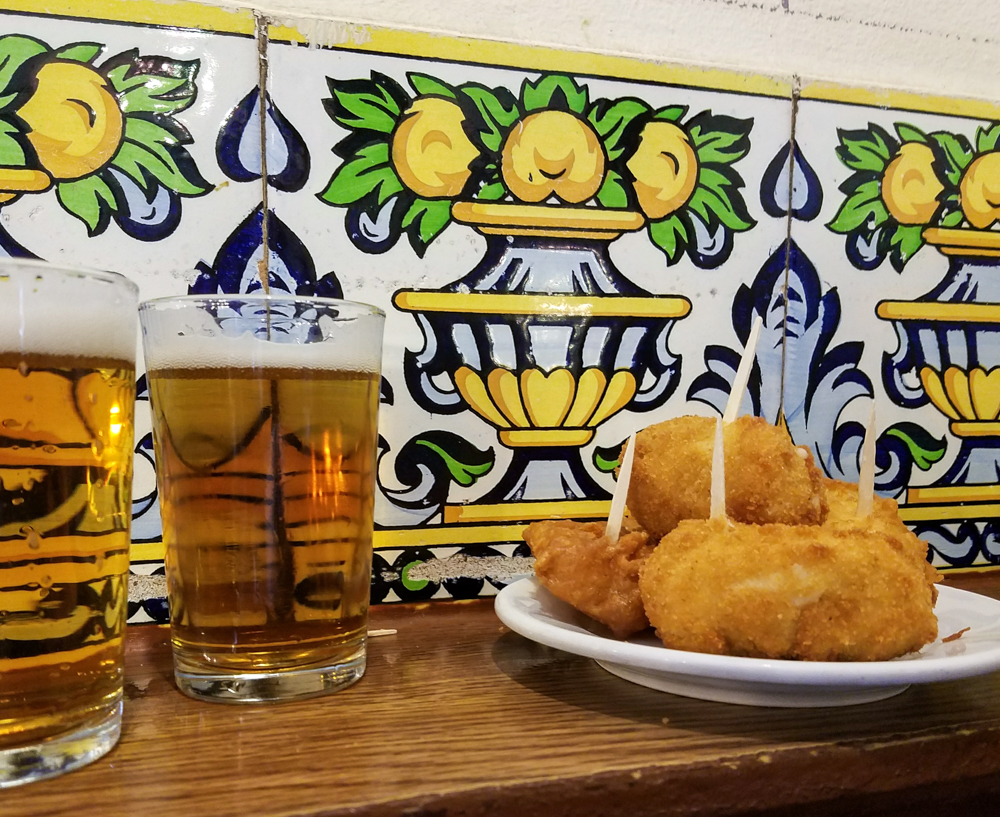 Artisans of Leisure can book any of these and other top restaurants and culinary experiences as part of our private tours.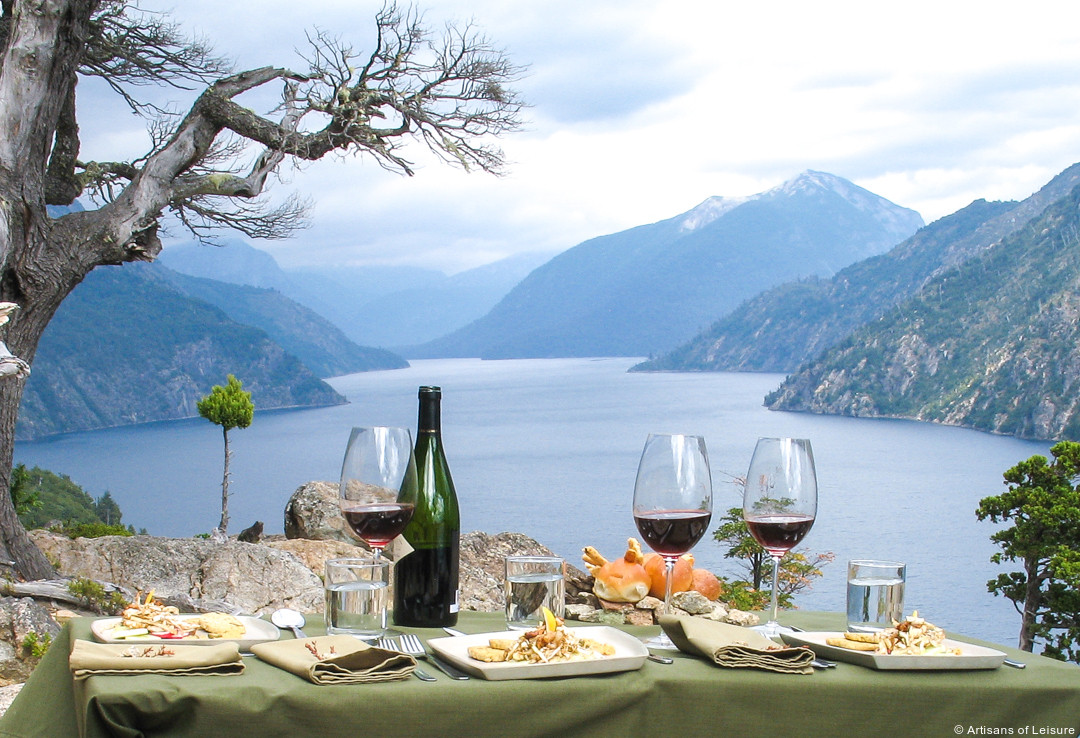 Destinations: Asia, Europe, Latin America, Middle East, South America, South Pacific, Southeast Asia
Tags: Artisans of Leisure, best restaurants, cocktails, coffee, cooking classes, cuisine, culinary tours, culinary travel, food, food tours, food travel, foodie tours, gluten free, international travel, luxury tours, restaurants, tasting tours, tours, travel experts, travel for food, wine, world's best tour operator