June 26, 2020
The Best of Vietnam
Vietnam offers incredible food, ancient traditions, beautiful scenery, luxurious resorts, and endless opportunities to explore historic and cultural sites.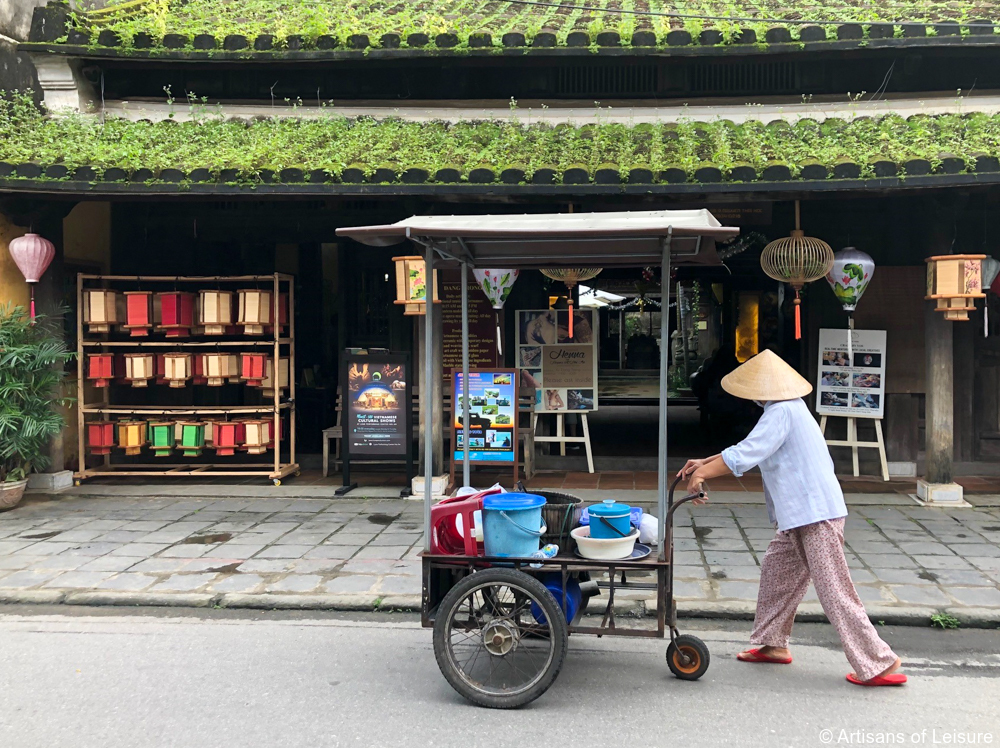 Saigon (Ho Chi Minh City), is Vietnam's most modern and vibrant city. The former capital of French Indochina, the city is filled with French colonial-era landmarks like the iconic Central Post Office.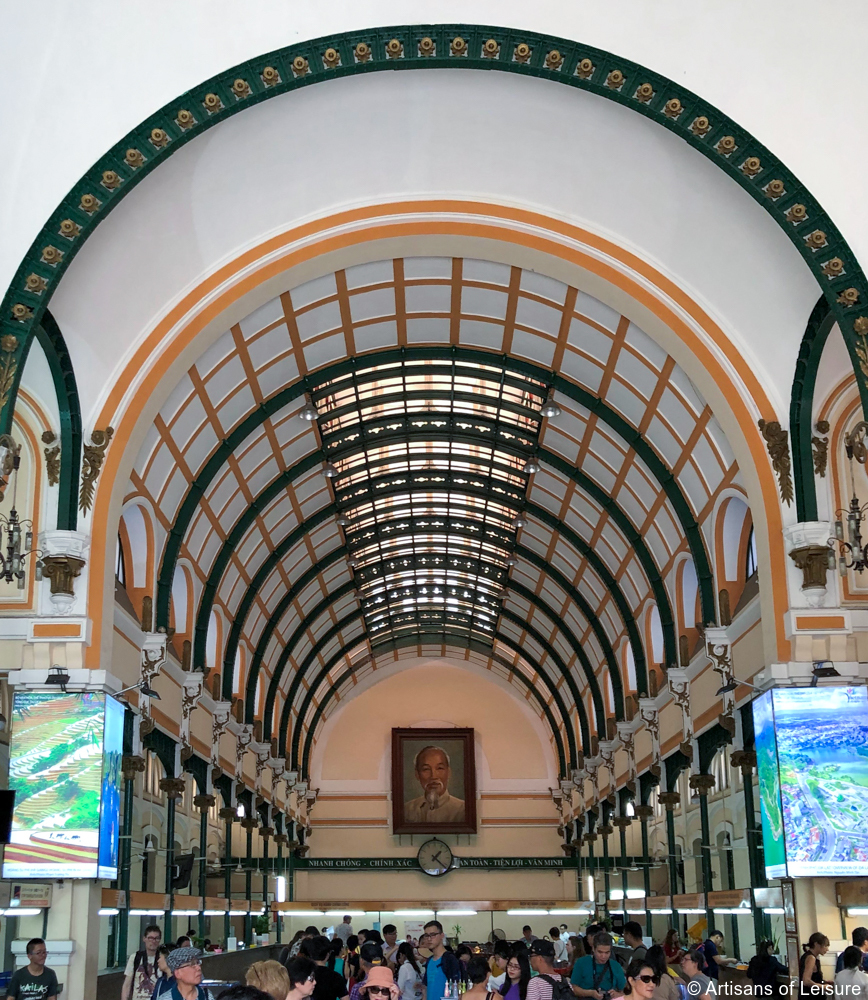 The elegant vaulted interior of the Central Post Office is reminiscent of a 19th-century European train station. Stopping by to mail postcards feels like going back in time.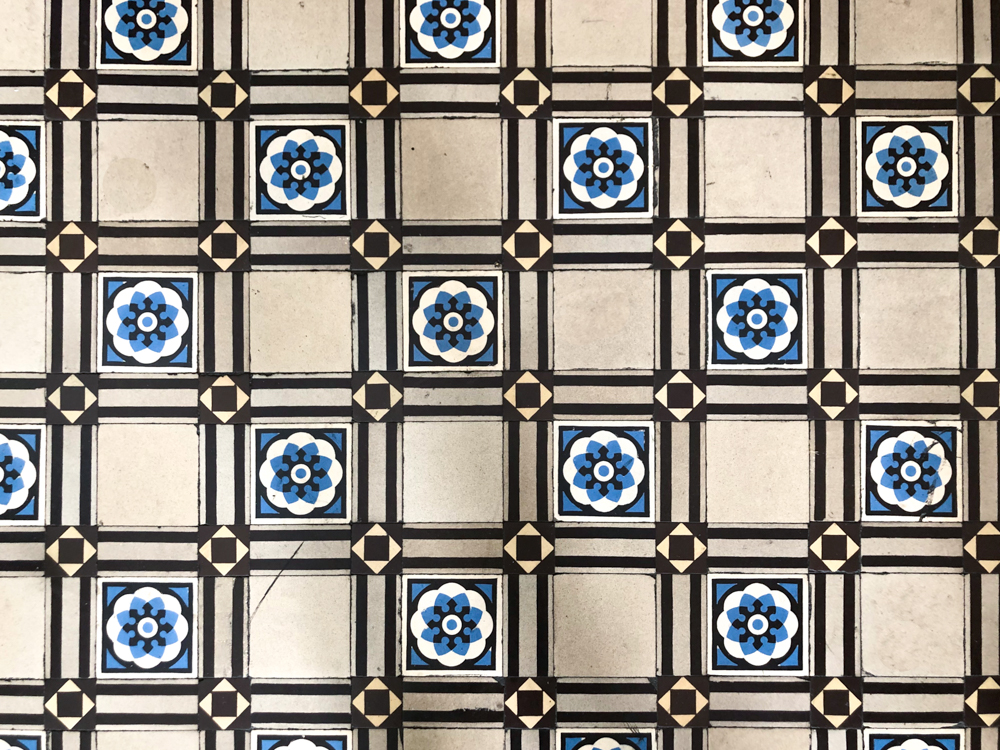 The classic blue-and-white tiled floor in the Central Post Office.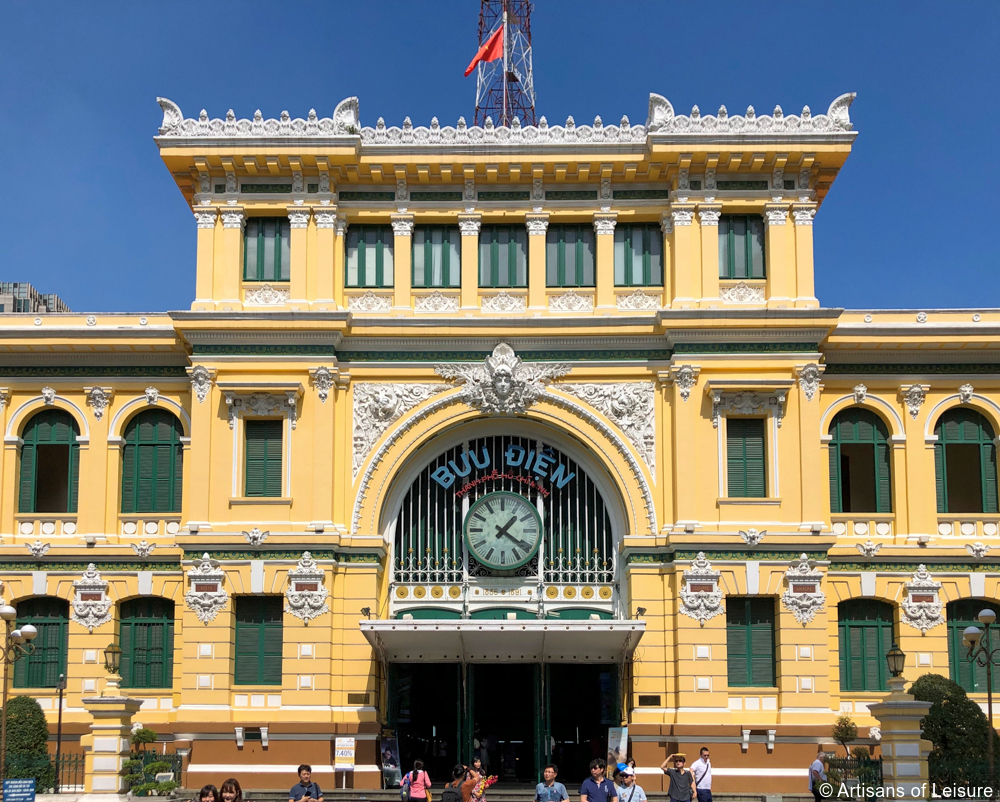 We take travelers to favorite neighborhoods such as Chinatown and the riverside district, as well as to top museums, upscale boutiques and markets.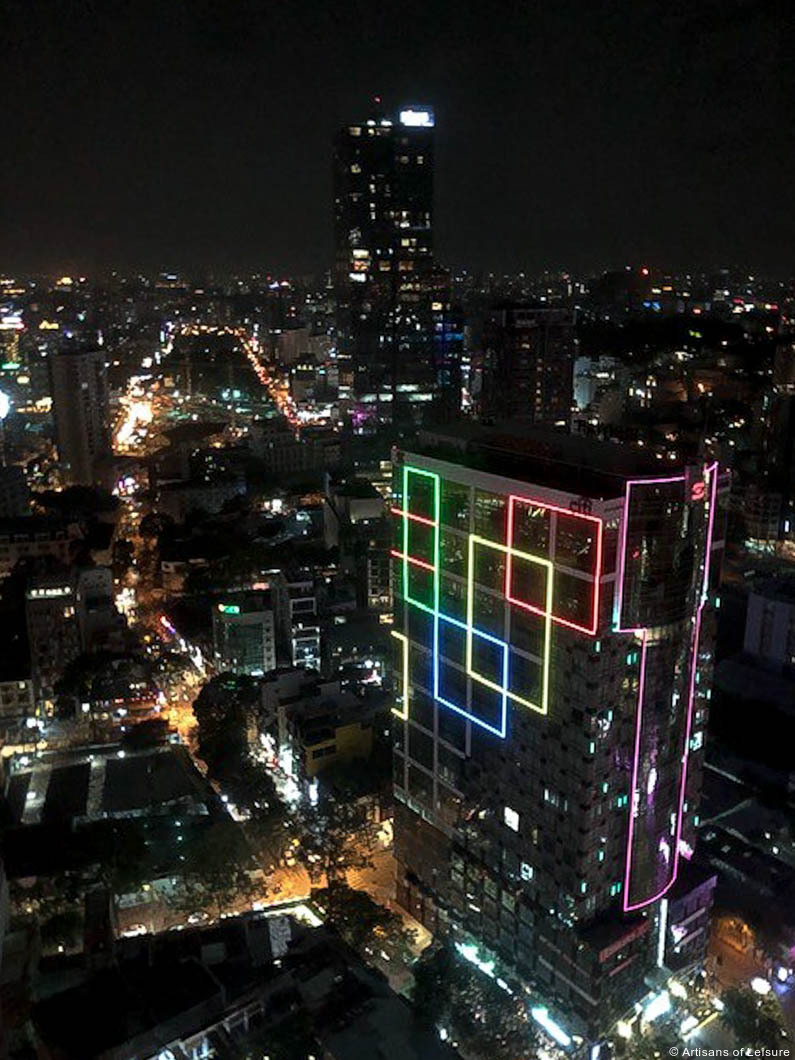 We love exploring Saigon at night on the back of a vintage Vespa during a private street food tour.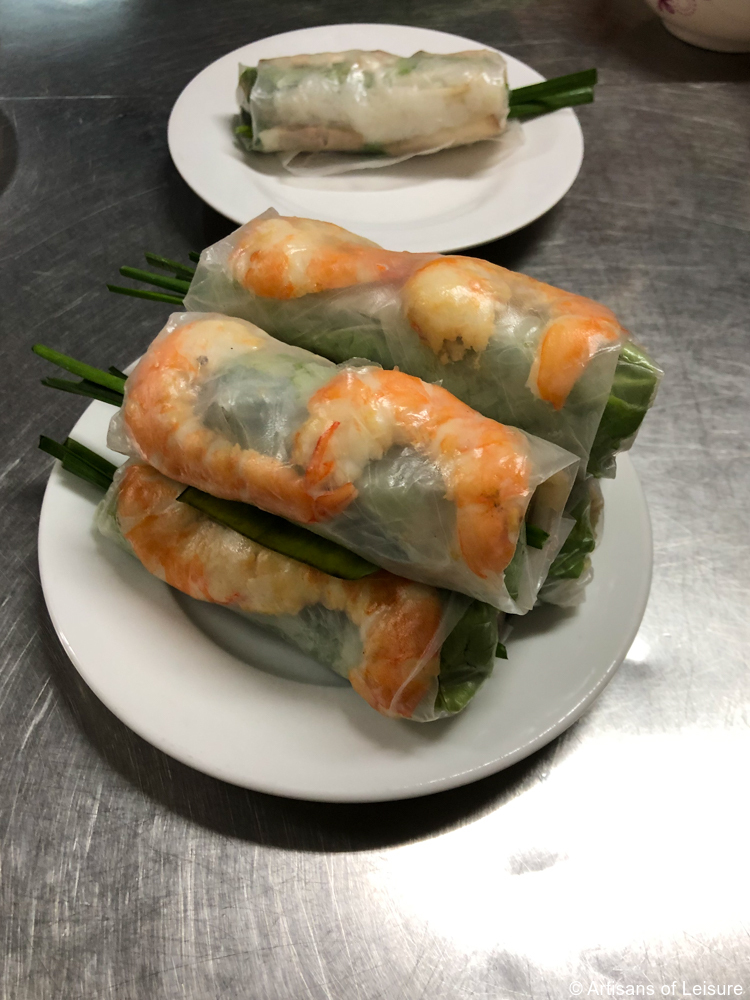 One of the most popular day tours from Saigon is to the Cu Chi Tunnels by private speedboat. It's a great way to see rural life along the Saigon River.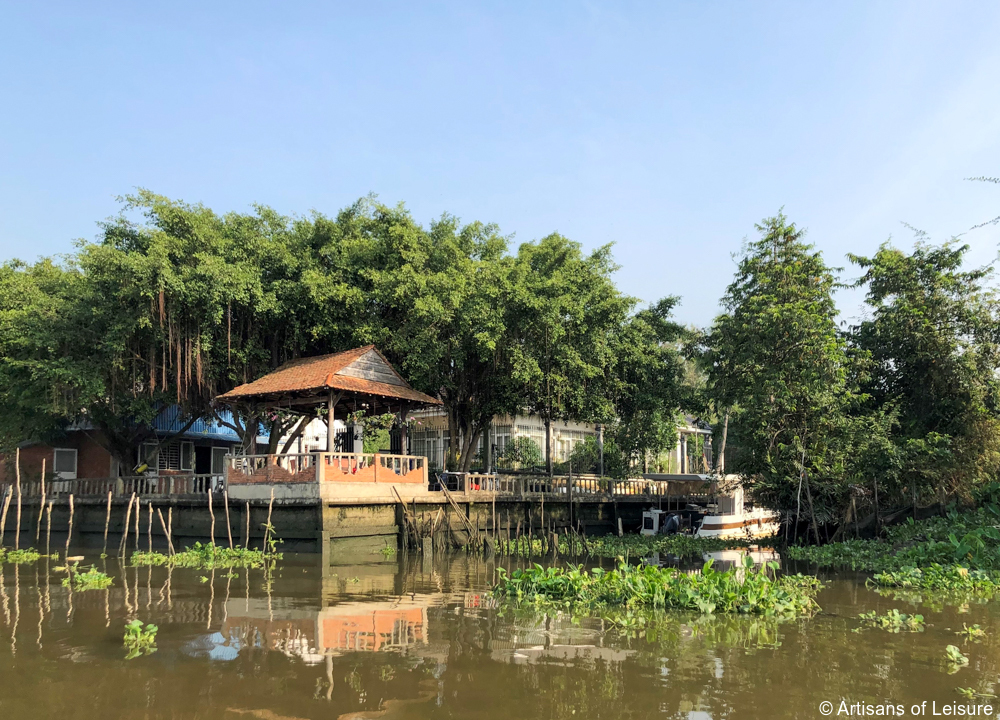 We arrange private insider experiences throughout Vietnam. Around Cu Chi, we arrange a tour of an organic farm for lunch and a meeting with a Viet Cong veteran to learn about life during the war.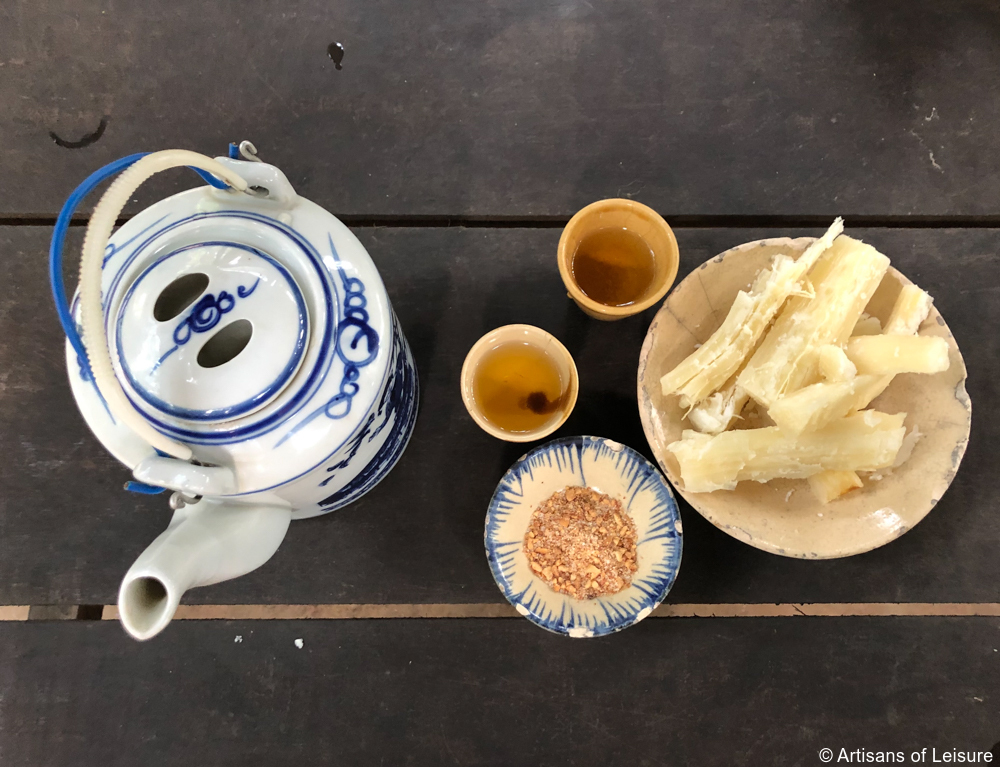 We also include visits to local villages to see artisans at work, such as this woman making rice paper near the Cu Chi Tunnels.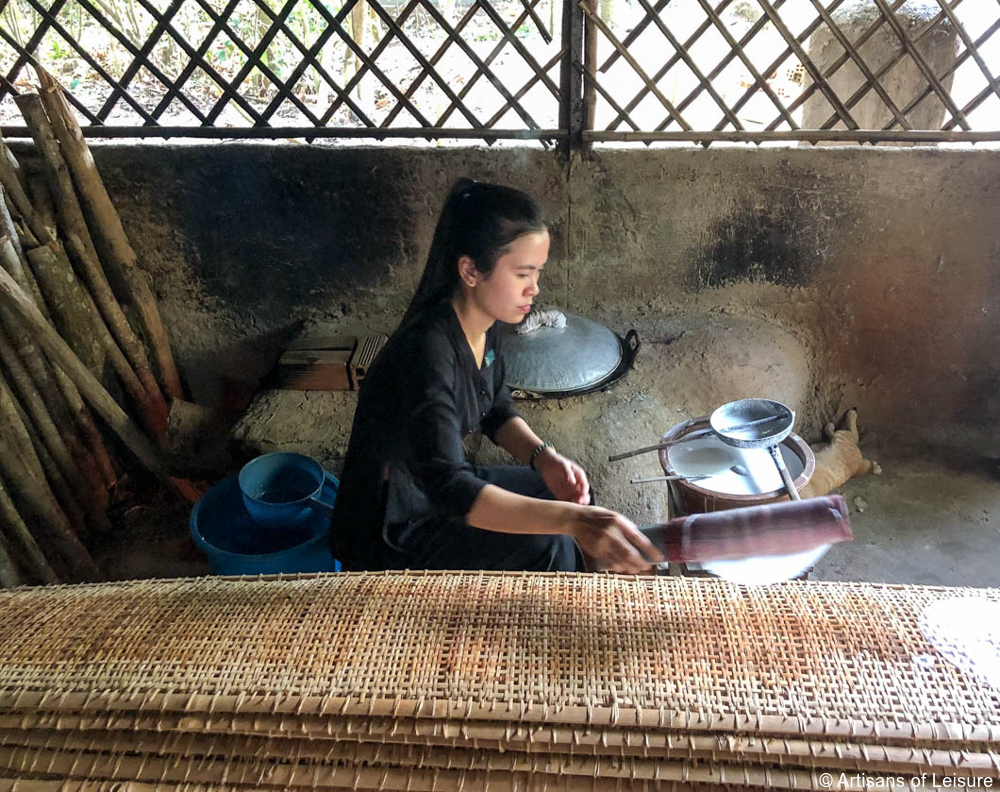 Another highlight of Vietnam is Hoi An, a beautiful riverside town that is also a UNESCO World Heritage Site. Buildings in the historic center blend Asian and European styles and are often painted yellow.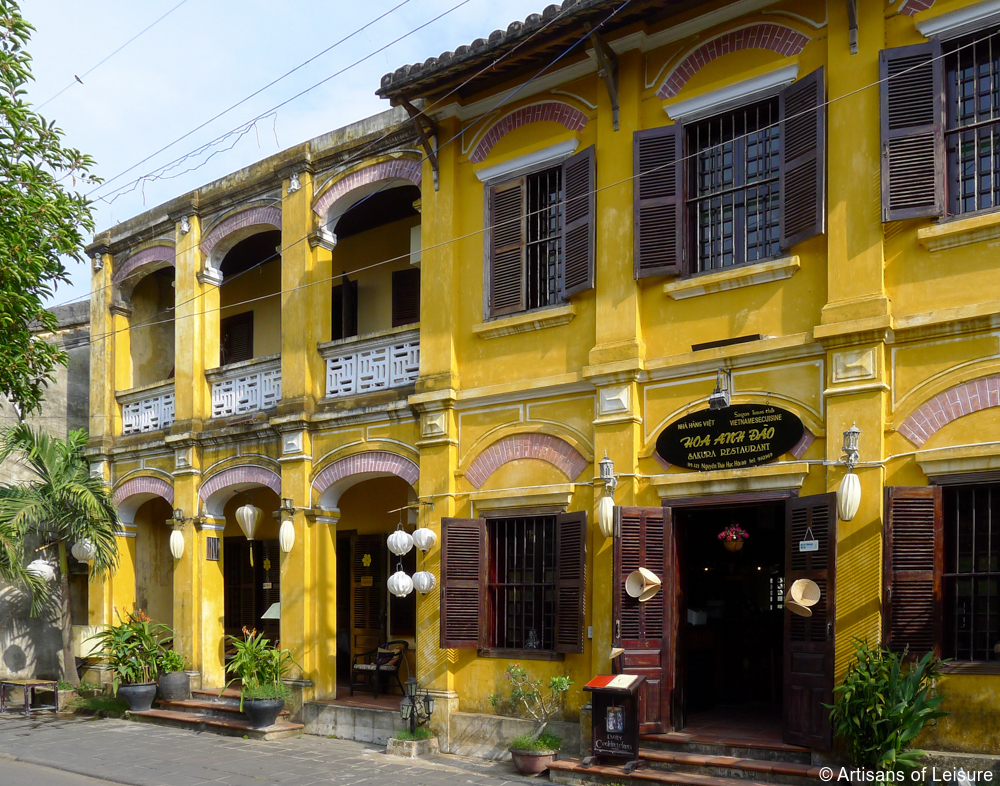 The well-preserved architectural influences reflect Hoi An's past as a major international trading port.
Silk lanterns, a centuries-old local tradition, transform Hoi An at night.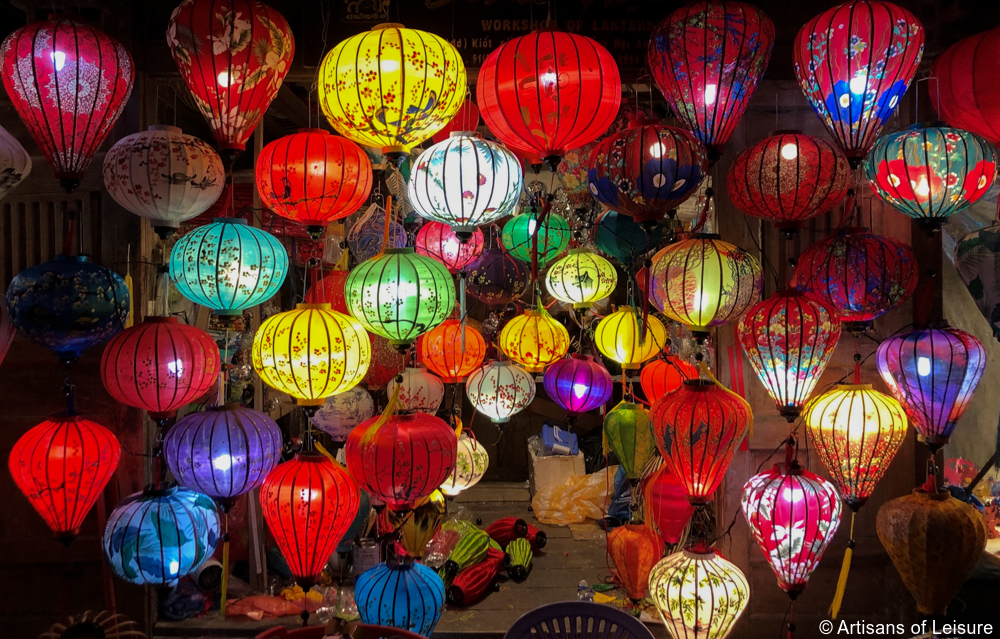 Hoi An is filled with silk markets, boutiques, and tailors where travelers can have custom-made ao dai made.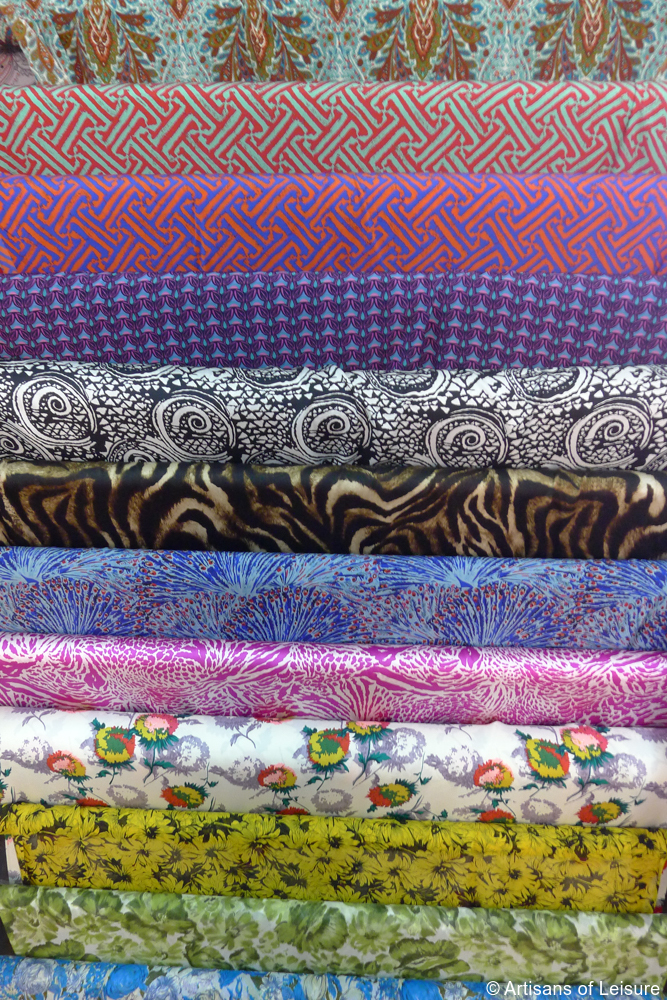 One of our favorite places to relax after a day of touring in Hoi An is the Four Seasons Resort The Nam Hai, a luxurious and tranquil oceanfront resort.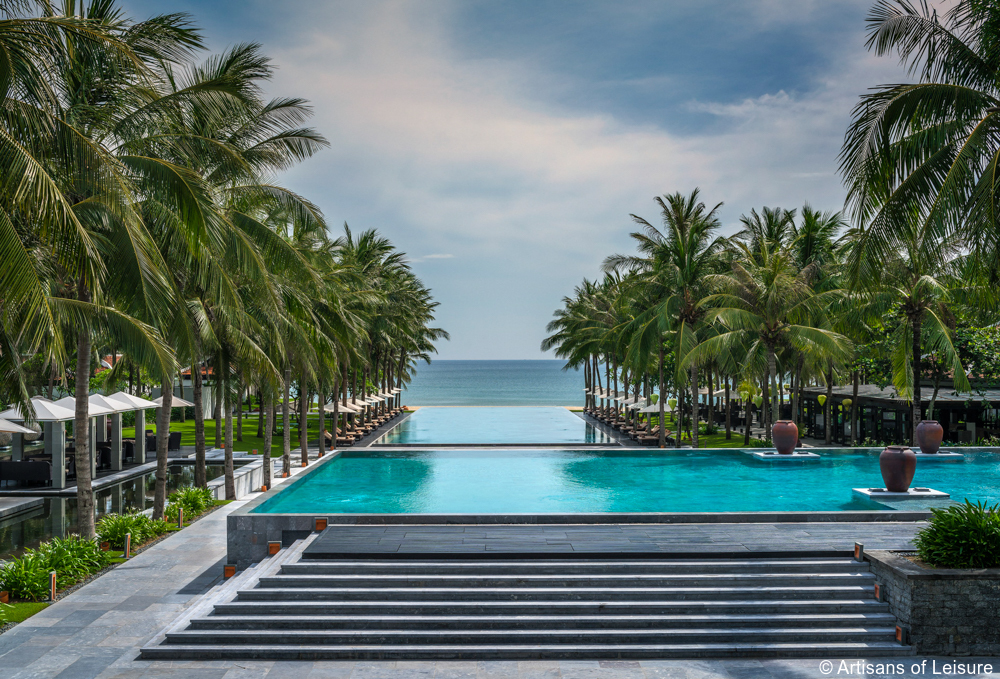 Our private tours in Hoi An include exploring the atmospheric backstreets, canals and temples with expert local guides.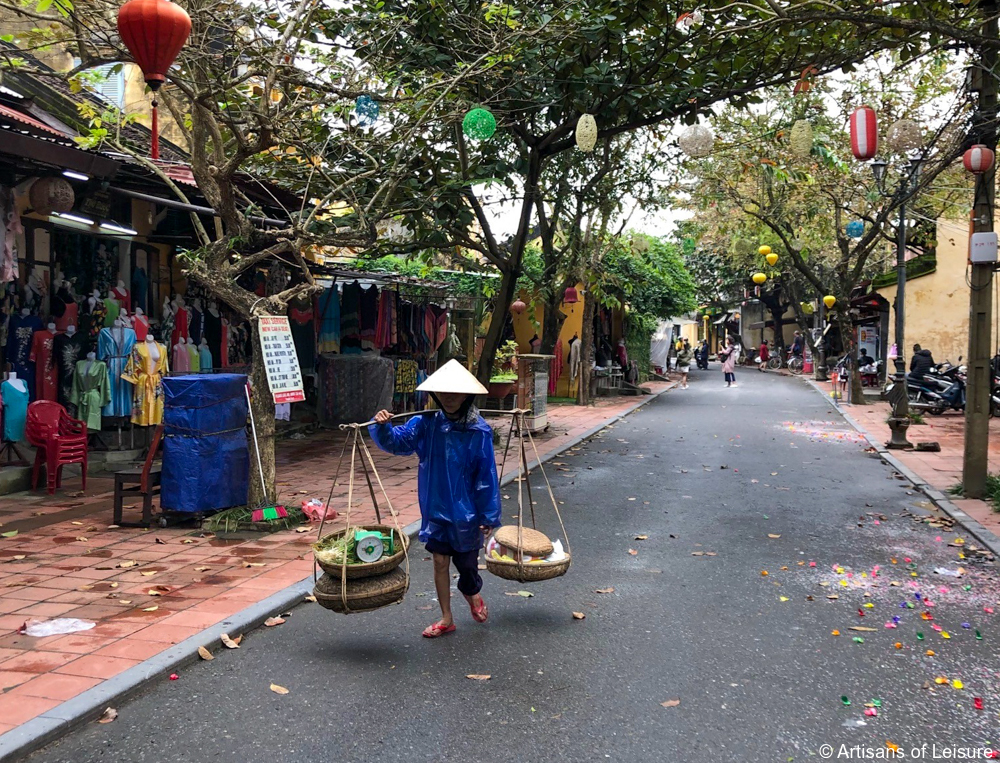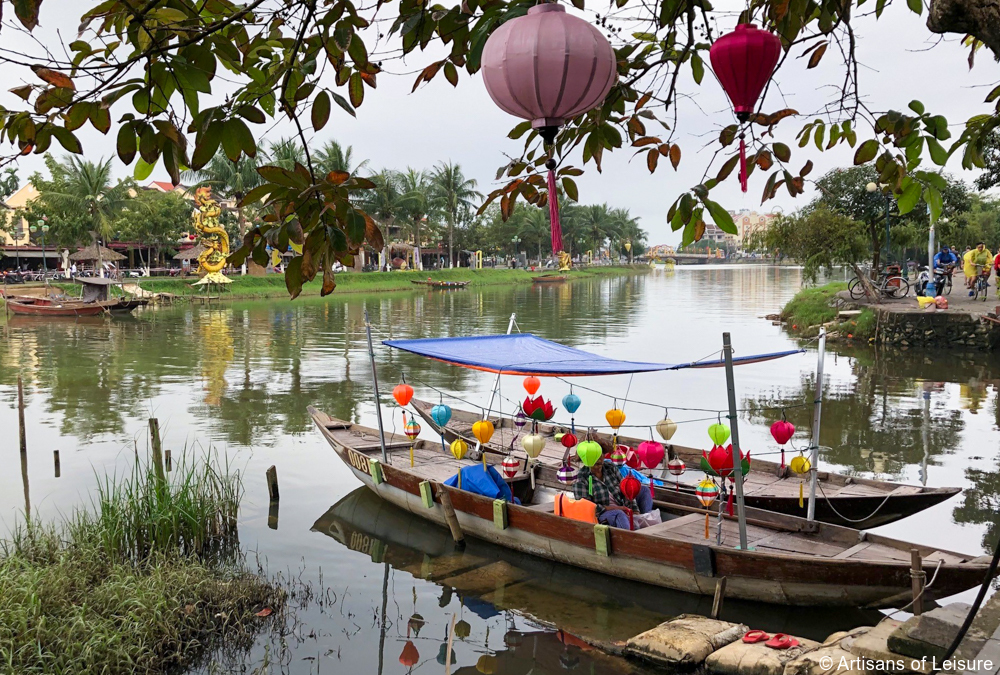 We also arrange activities such as cooking classes, boat rides on the river, biking excursions and crafts lessons.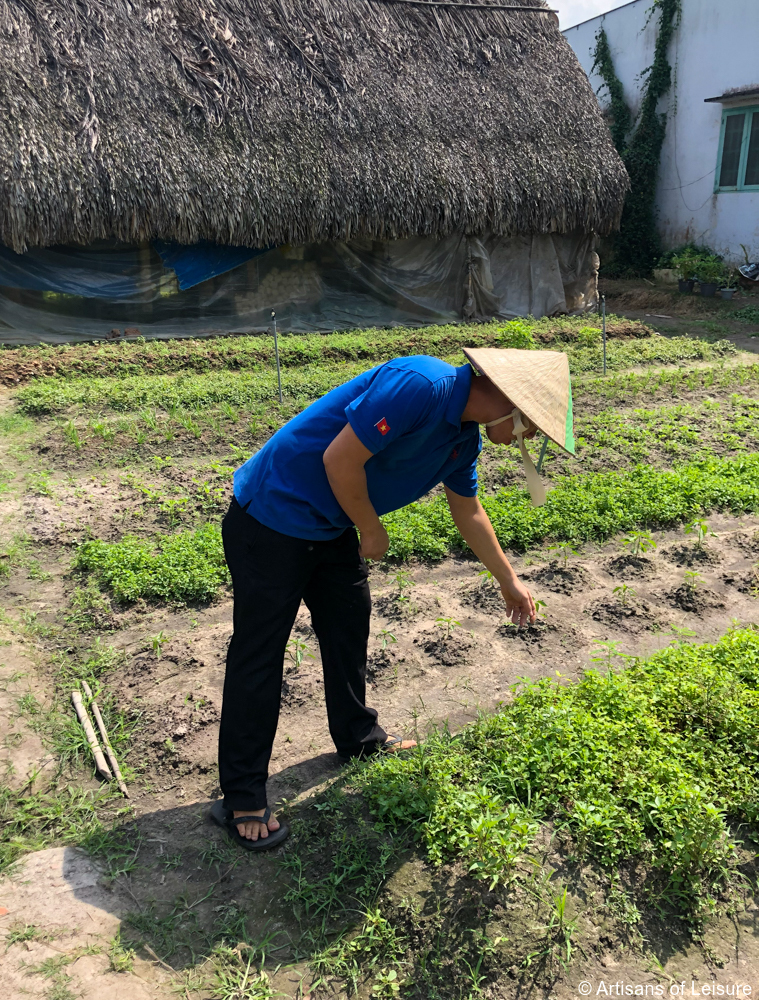 Each region in Vietnam has its own culinary specialties.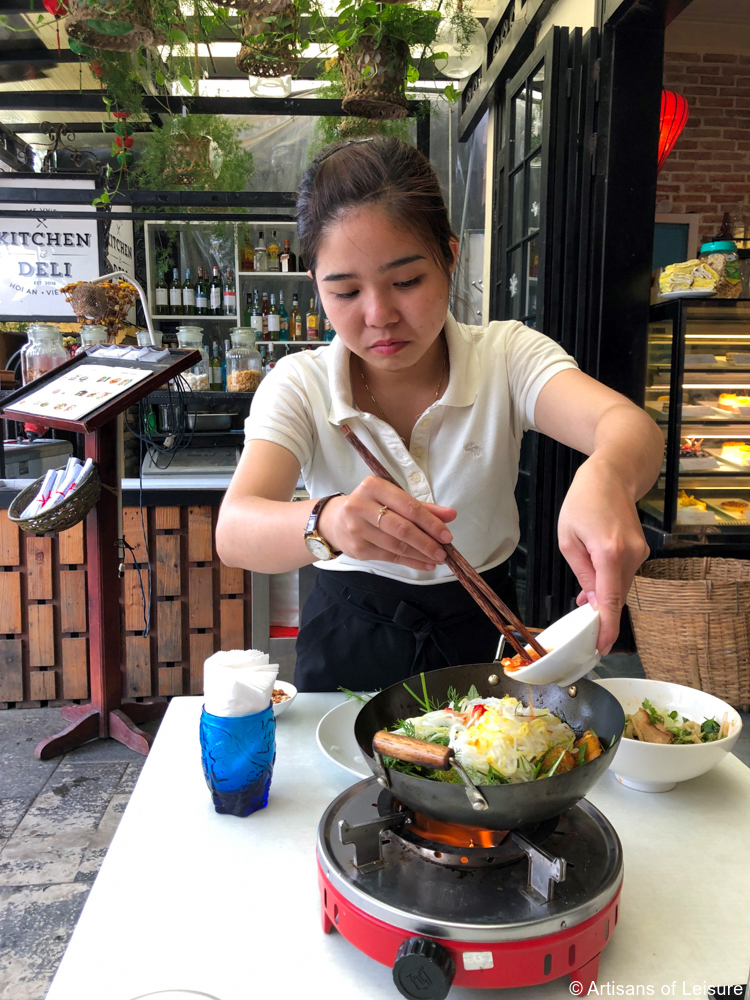 Our tours allow travelers to experience the best local cuisine throughout the country, such as roast duck with herb salad in Hoi An.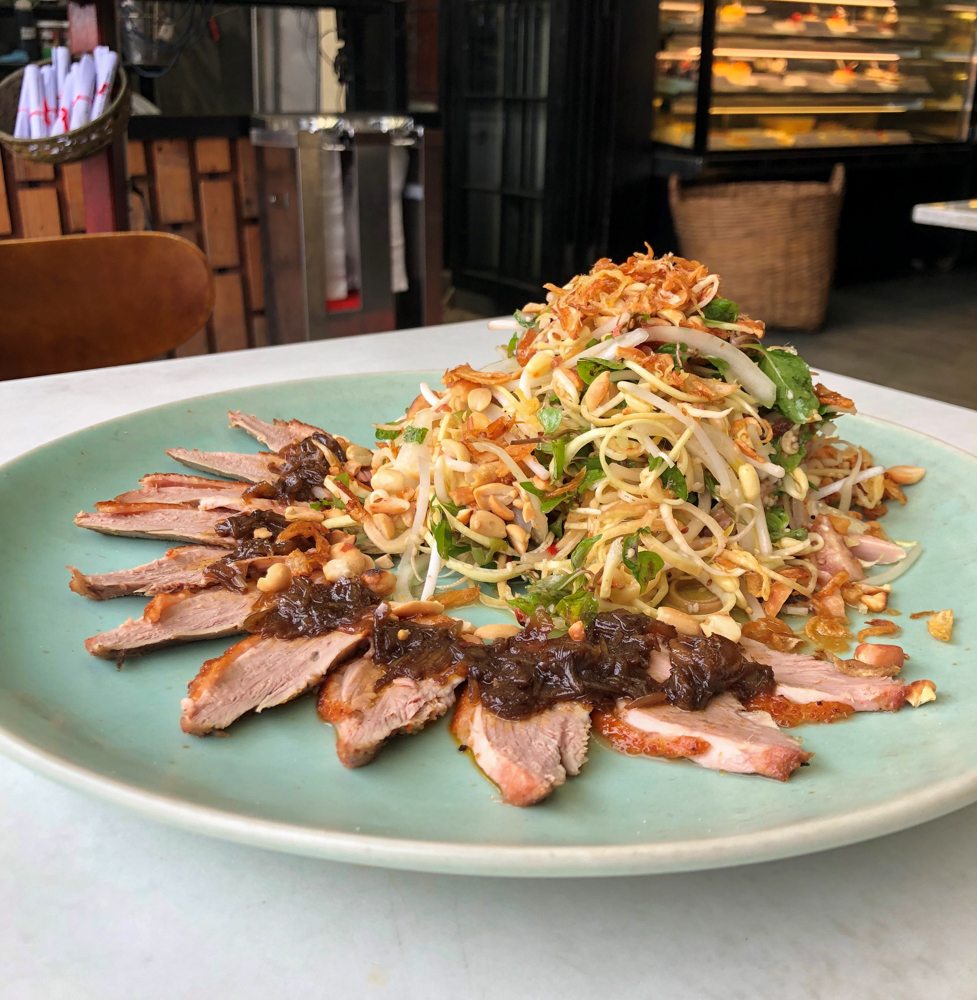 Additional activities in Hoi An include a private tour of a Buddhist monastery to meet with monks…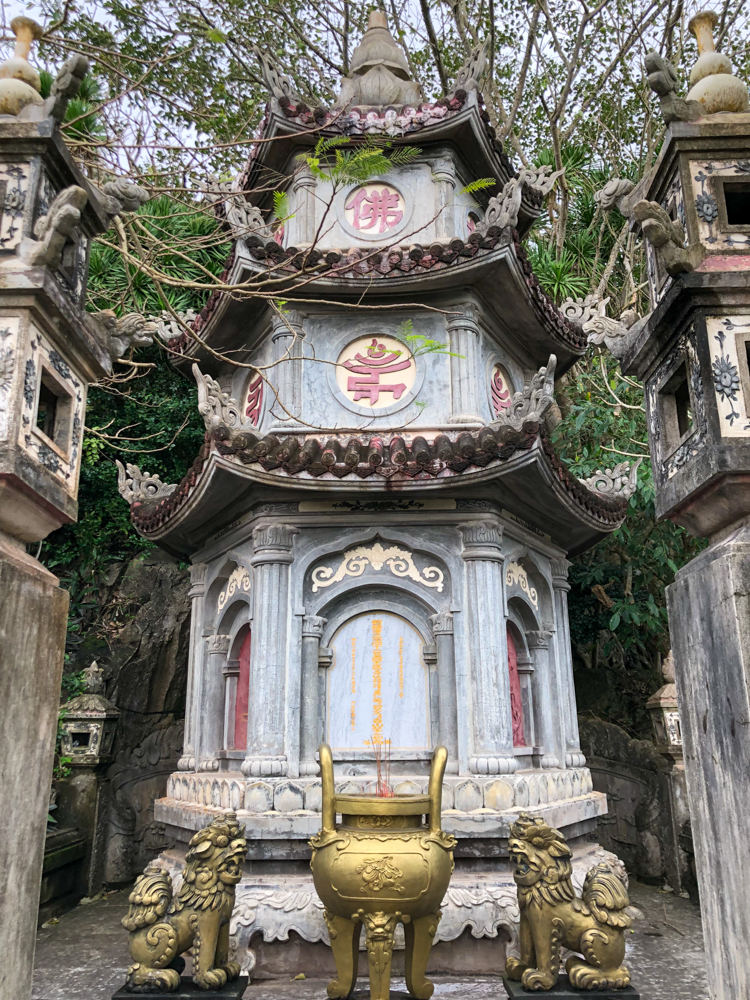 …or a visit to the Marble Mountains, a pilgrimage site of shrines, pagodas and religious sculptures in a network of limestone and marble caves.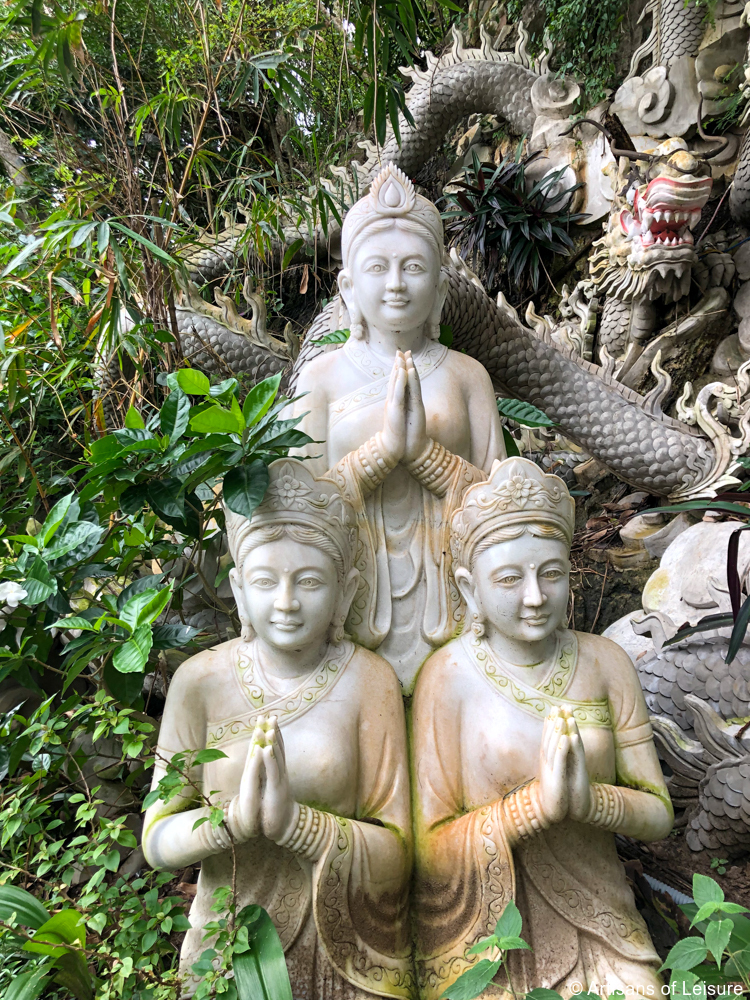 Fishing boats in Danang Harbor near Hoi An.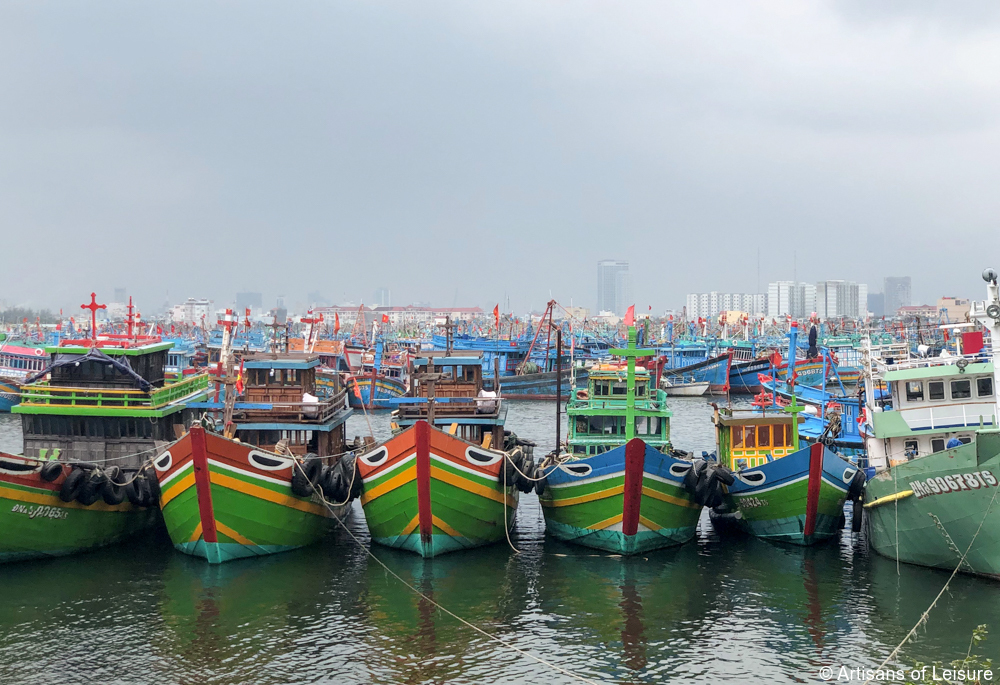 Hue is another fascinating city along Vietnam's coast. A highlight is the Imperial City, a UNESCO-listed complex of palaces, temples and gardens that was the political center of Vietnam's Nguyen dynasty from the early 19th century through 1945.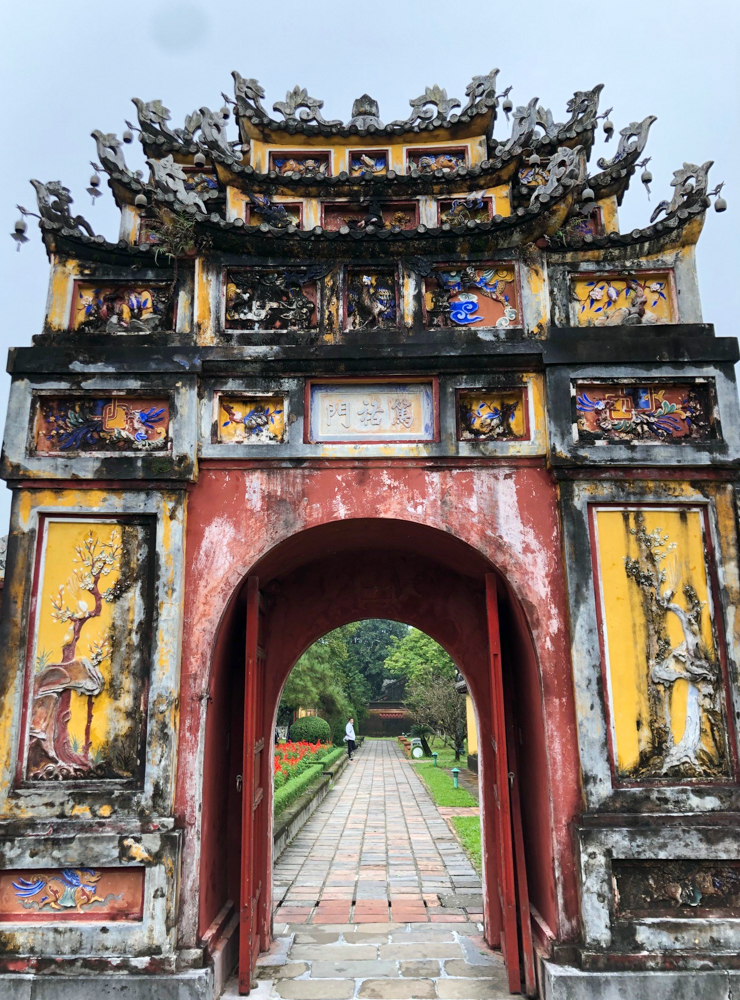 The Imperial City has beautiful traditional architecture and decorative details.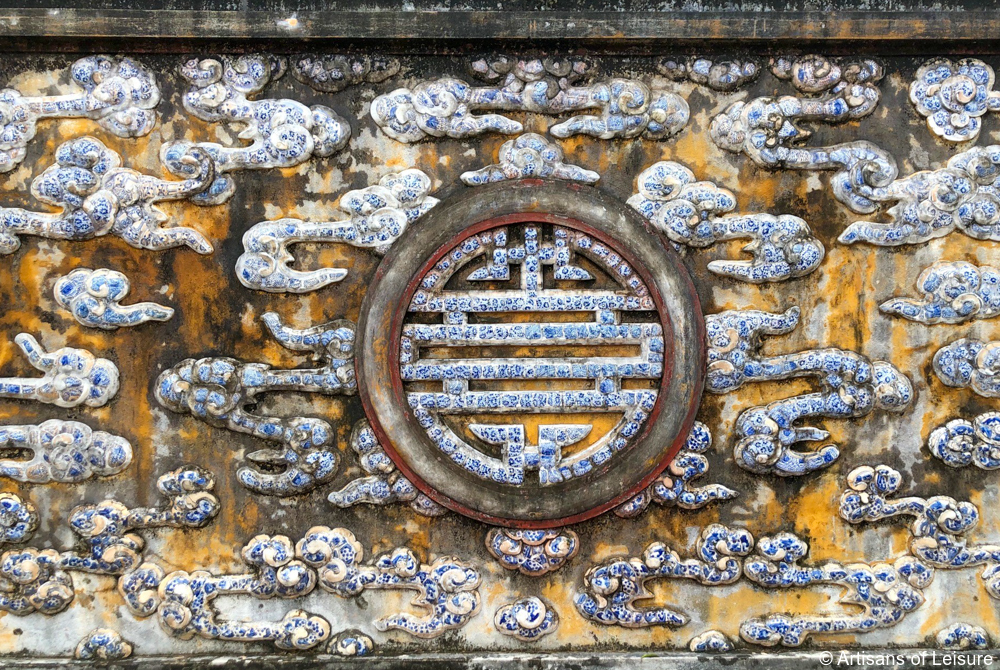 We arrange a variety of cultural activities around Hue, such as visiting a local incense factory to see how incense is made.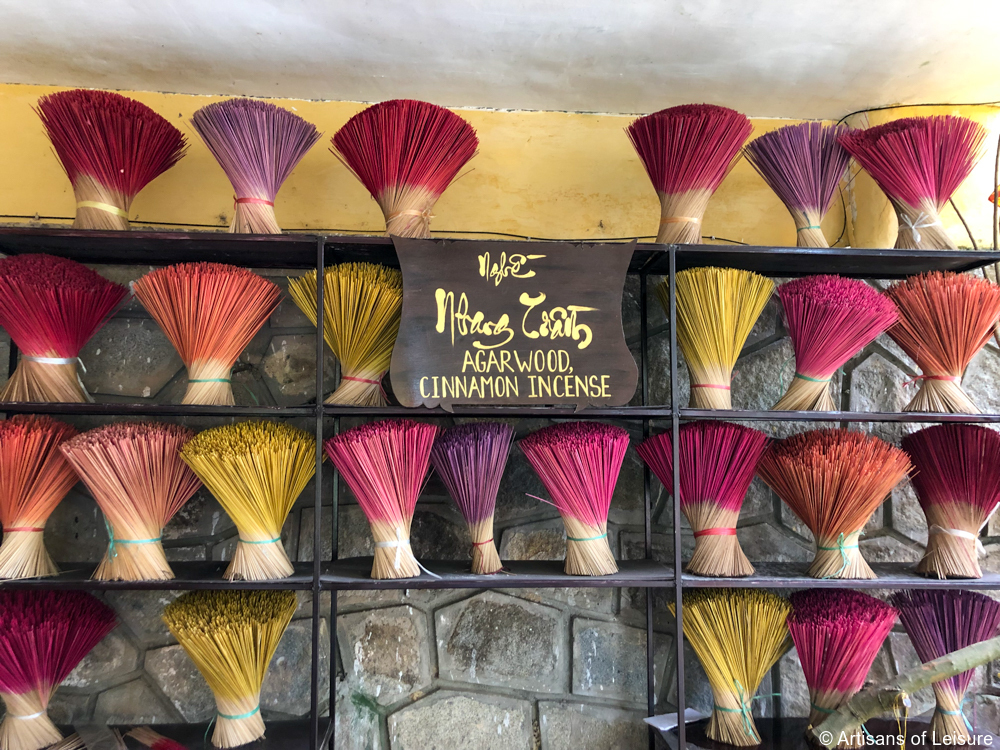 We also arrange meetings with local experts, such as calligraphers and other masters of traditional arts.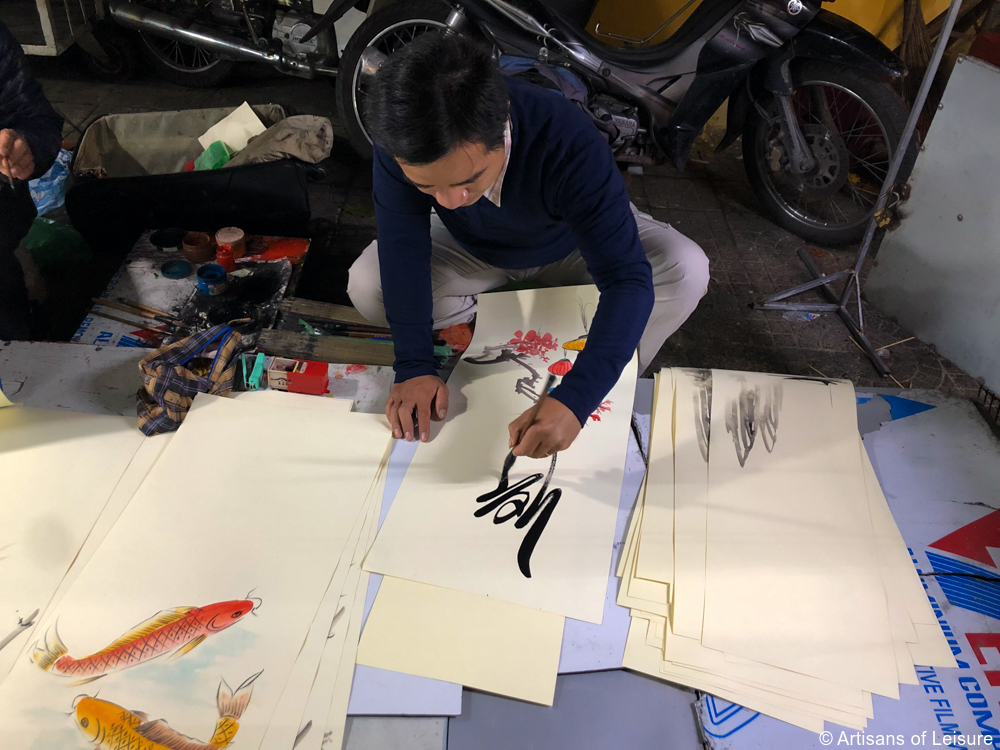 Hanoi, Vietnam's capital, is one of our favorite cities in Southeast Asia.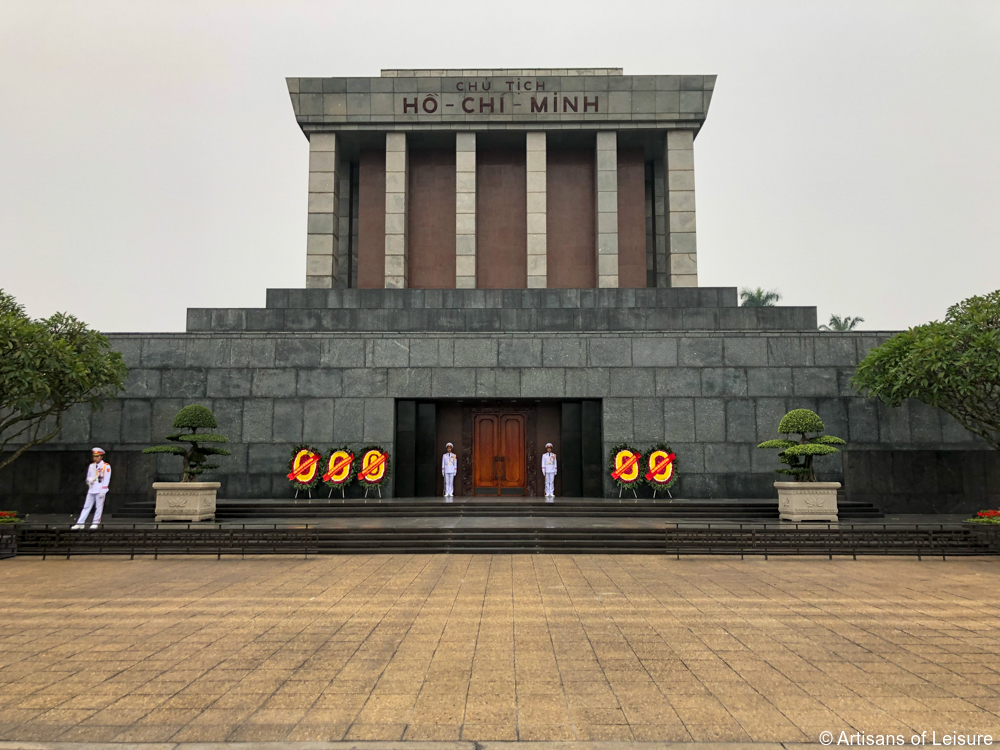 Our preferred hotel there is the renowned and historic Sofitel Legend Metropole Hanoi, a luxurious property with French colonial architecture.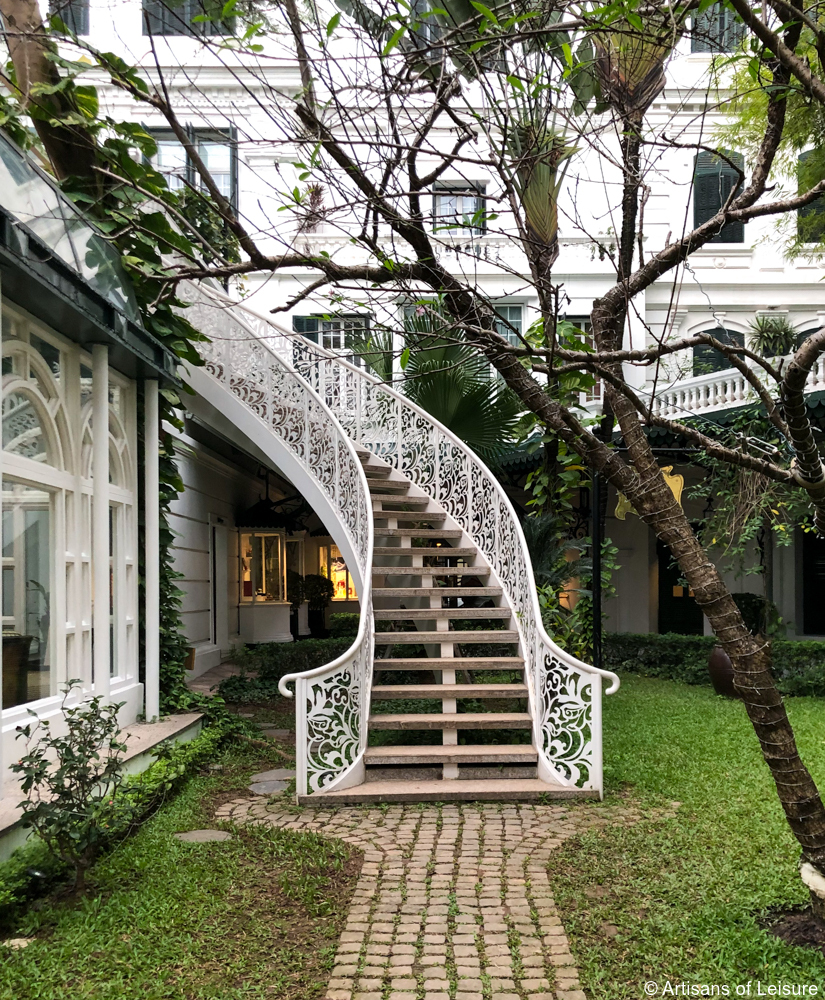 Hanoi's historic neighborhoods are filled with beautiful French colonial architecture and wonderful cultural attractions.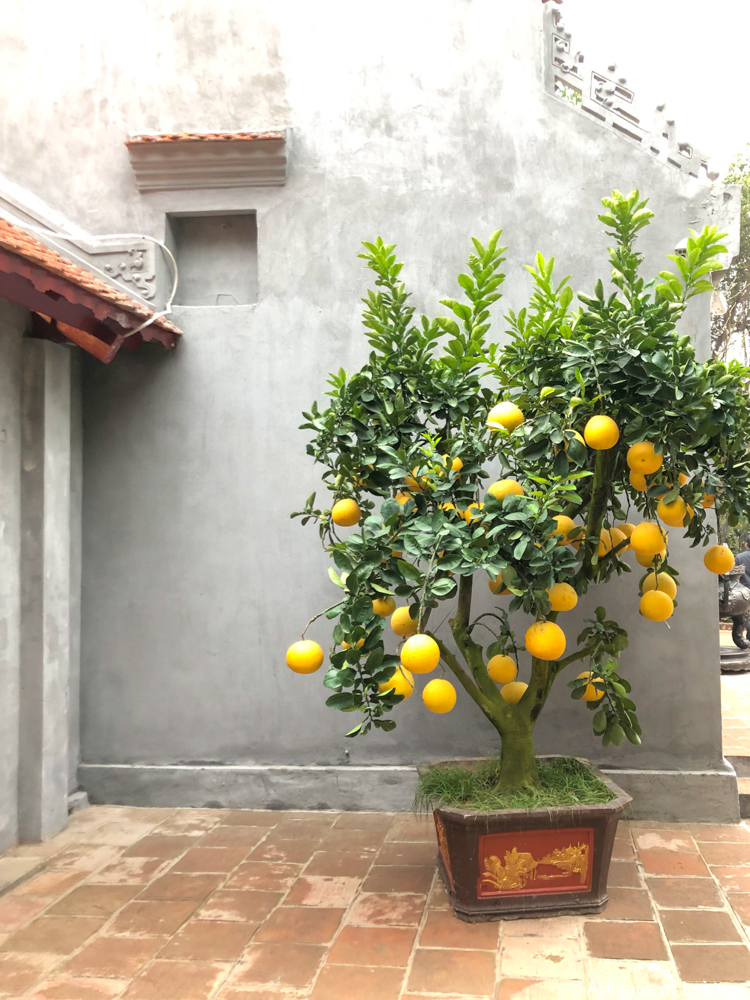 Walking around Hoan Kiem Lake is a great introduction to the historic city center.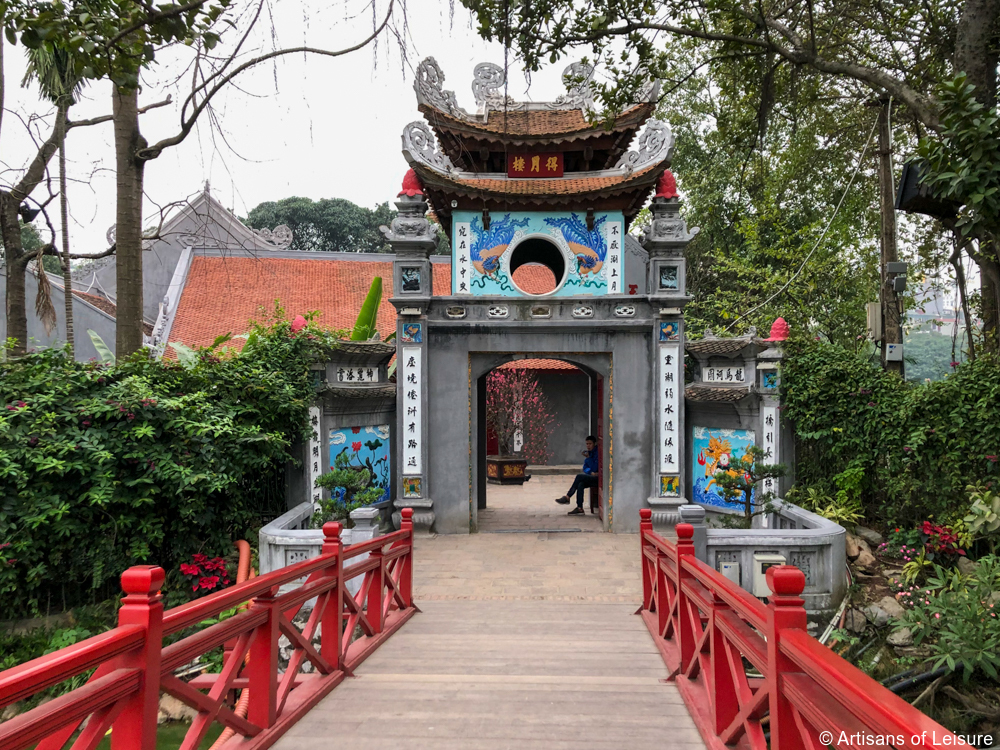 One of our favorite spots is the beautiful Temple of the Jade Mountain on an island in the middle of the lake—a unique setting for an important historical and religious site.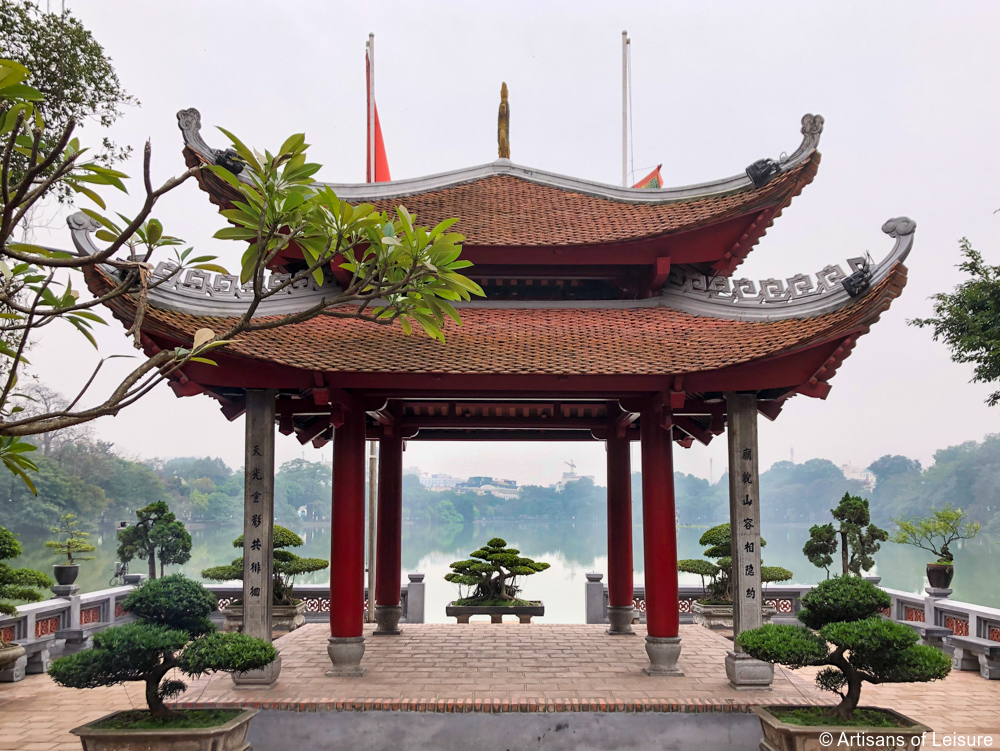 Market stalls in Hanoi's Old Quarter overflow with colorful local produce. We arrange private market tours with local culinary experts, chefs and food writers. Our travelers love to learn about Vietnamese cuisine and sample its many forms.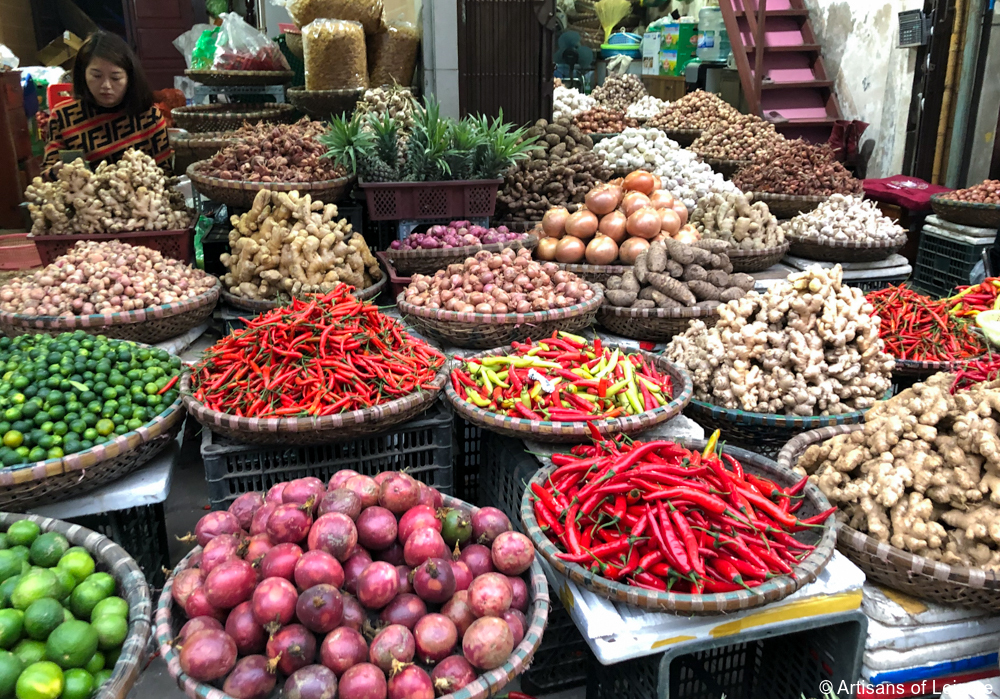 Delicious spring rolls at one of our favorite restaurants in Hanoi.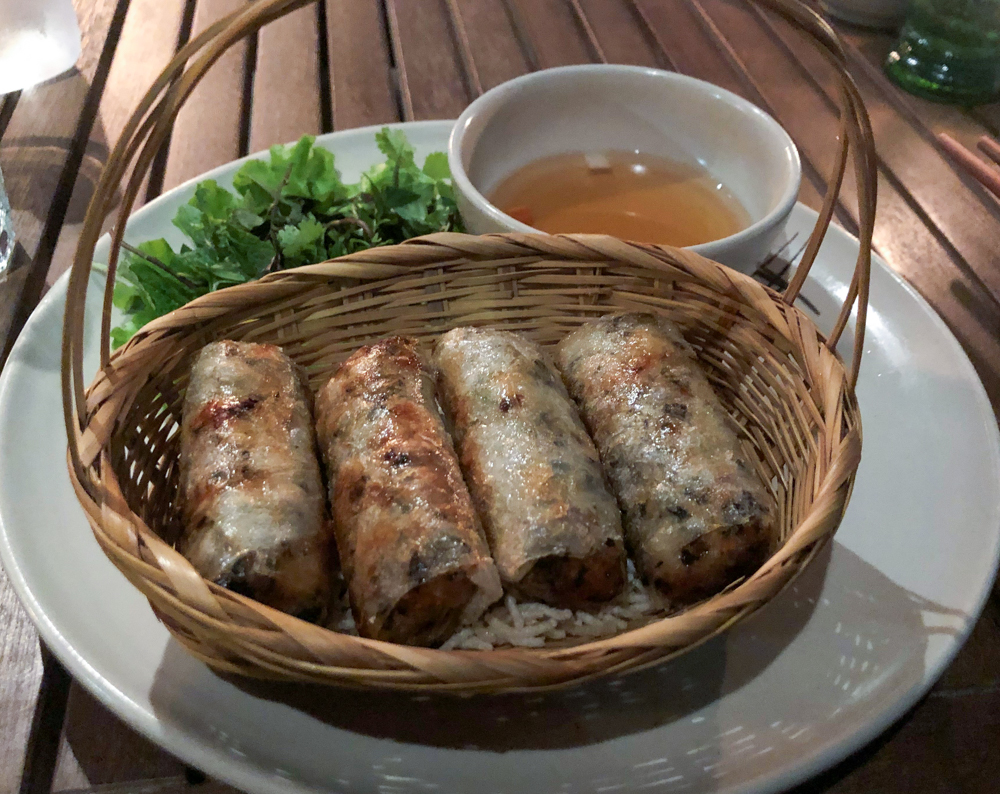 A highlight of touring in northern Vietnam is a private flight over ethereal Halong Bay, a UNESCO Word Heritage Site. The hundreds of karst islands emerging from the Gulf of Tonkin create a beautiful scene.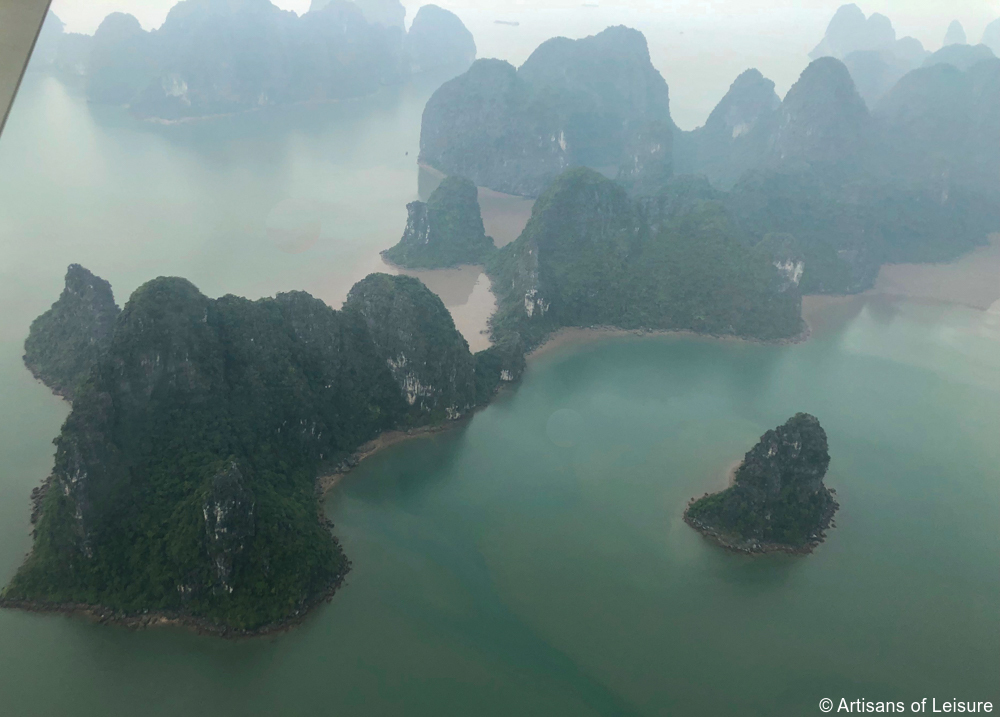 Our private Vietnam tours combines well with our tours in nearby Cambodia, Laos and Thailand. View our luxury Asia tours and contact one of our travel experts to start planning a tour based on your interests.
Destinations: Asia, Southeast Asia, Vietnam
Tags: Artisans of Leisure, Asia tours, Asian culinary tours, Cu Chi Tunnels, culinary tours, culinary travel, food markets, Four Seasons Resort The Nam Hai, Halong Bay, Hanoi, Ho Chi Minh City, Hoi An, Hue, luxury tours, luxury Vietnam tours, Marble Mountains, market tours, private tours, Saigon, Sofitel Legend Metropole Hanoi, Southeast Asia tours, UNESCO World Heritage, Vespa tours, Vietnam, Vietnam food tours, Vietnamese food