Food & Wine of Spain
(11 Days)
Madrid, Ribera del Duero, San Sebastian with Rioja & Bilbao, Barcelona
Food & Wine Tour of Italy
(11 Days)
Piedmont, Bologna & Emilia-Romagna, Tuscany & Florence
Culinary Tour of France
(8 Days)
Paris, Avignon, Aix-en-Provence
Wine Tour of Hungary
(6 Days)
Tokaj Wine Region, Budapest
Food & Wine of Australia
(12 Days)
Melbourne, Yarra Valley, Mornington Peninsula, Barossa, Adelaide, McLaren Vale, Margaret River, Perth
Food & Wine of Austria
(7 Days)
Vienna, the Wachau, Burgenland
Culinary Tour of China
(13 Days)
Beijing & Great Wall, Xian, Hangzhou, Shanghai, Hong Kong
Culinary Tour of India
(13 Days)
Delhi, Udaipur, Mumbai, Chennai
Culture, Crafts & Cuisine of Ireland
(13 Days)
Dublin, Ballyfin, Ballymaloe, Killarney, Adare, Ashford Castle
Culinary Tour of Israel
(7 Days)
Jerusalem, Tel Aviv
Best of Piedmont
(5 Days)
Culinary Tour of Japan
(15 Days)
Tokyo, Kanazawa, Yamanaka Onsen, Kyoto & Osaka, Tokyo
Food & Wine Tour of Lebanon
(7 Days)
Beirut, Sidon, Tyre, Chouf Mountains, Baalbek, Byblos, Batroun
Culinary Tour of Mexico
(10 Days)
Oaxaca, Puebla, Mexico City
Morocco for Foodies
(10 Days)
Fez, Marrakesh
Culinary Tour of Peru
(9 Days)
Lima, Sacred Valley, Machu Picchu, Cusco
Food & Wine of Portugal
(9 Days)
Porto, Douro Valley, Lisbon & environs
Whisky Tour of Scotland
(12 Days)
Edinburgh, Oban & Islay, Isle of Skye, Ross (Glenmorangie House), Speyside & Aberdeenshire, Perthshire (Gleneagles)
Culinary Tour of Sicily
(9 Days)
Palermo with Monreale, Trapani & Marsala, Sciacca & Agrigento, Noto & Modica, Taormina & Mount Etna
Singapore for Foodies
(4 Days)
Food & Wine Tour of Slovenia
(7 Days)
Ljubljana with Lake Bled & the Julian Alps, Portoroz with Brda & Piran
Culinary Tour of South Korea
(6 Days)
Seoul, Busan
Cultural & Culinary Tour of Taiwan
(8 Days)
Taipei, Tainan, Sun Moon Lake
Thailand for Foodies
(7 Days)
Bangkok, Chiang Mai
Vietnam for Foodies
(11 Days)
Hanoi, Hue, Hoi An, Saigon
MULTI-COUNTRY TOURS
The Ultimate Wine Tour: Argentina & Chile
(12 Days)
Colchagua Valley, Santiago & Valparaiso, Mendoza, Buenos Aires
Food & Wine Tour of the Basque Country & Portugal
(14 days)
Bilbao, Biarritz, San Sebastian, Rioja, Ribera del Duero, Douro Valley, Porto, Lisbon
Foodie Tour of Belgium & the Netherlands
(9 Days)
Brussels with Bruges & Ghent, Amsterdam with Rotterdam, The Hague & Delft
Food, Culture & Romance in Singapore & Indonesia
(13 Days)
Singapore, Nusa Dua or Jimbaran Bay, Ubud, Sumba Island
Food, Design & Culture of Copenhagen & Sweden
(12 Days)
Stockholm, Kingdom of Crystal, Wanas, Malmo, Copenhagen
Food & Wine Tour of France & Switzerland
(11 Days)
Paris, Reims & Champagne, Burgundy, Lausanne with Lavaux & Emmental
Culinary Tour of Greece & Turkey
(10 Days)
Athens, Crete, Istanbul
Culinary Tour of Slovenia & Croatia
(12 Days)
Ljubljana & Lake Bled, Istria, Split, Dubrovnik
Flavors of Southeast Asia
(16 Days)
Singapore, Saigon, Hoi An, Hanoi, Chiang Mai, Bangkok
Culture, Crafts & Cuisine of Ireland
(13 Days - Departs Daily on a Private Basis)
Dublin, Ballyfin, Ballymaloe, Killarney, Adare, Ashford Castle
This private tour focuses on Ireland's unique culture, cuisine and crafts. It includes beautiful landscapes, places rich in Irish history, and opportunities for insider, hands-on access to Ireland's artisans and cultural experts.
Begin in Dublin, the capital of Ireland and the perfect starting point for an overview of the country's long and storied history. During touring with your private guide, see the historic highlights of Dublin, marvel at the iconic Book of Kells (Artisans of Leisure will arrange fast-track access), and the Long Room in the Old Library at Trinity College, and tour St. Patrick's Cathedral, one of the most important churches in Ireland. Walk in the footsteps of Irish literary giants such as James Joyce and Oscar Wilde in Georgian Dublin, a neighborhood of well-preserved architecture set around leafy St. Stephen's Green. Also enjoy a privately guided tour of the Guinness Storehouse and free time to browse specialty shops, markets and the Creative District. Other options that can be incorporated into Dublin touring include specialty museums, contemporary art galleries, Kilmainham Gaol, distillery tours and the Chester Beatty Library. Upon request, Artisans of Leisure can also arrange private pub crawls, afternoon tea and reservations at Dublin's best restaurants for contemporary Irish cuisine.
Continue to Ballyfin, one of Europe's most spectacular country hotels. En route, tour the beautiful gardens at Powerscourt. If desired, also pass through verdant farmland and rolling hills to Glendalough, a glacial valley with the ruins of an ancient monastery set among lakes. While there, you might like to visit historic Avoca Mill, where some of Ireland's finest and most colorful textiles have been produced for centuries. While at Ballyfin, enjoy a private excursion in the Slieve Bloom Mountains or a visit to Birr Castle. There will also be ample leisure time to enjoy the beautiful interiors and extensive activities at the hotel.
En route to the southern coast of Ireland—renowned for food, crafts and incredible scenery—see the design, crafts and historic highlights of Kilkenny. If desired, also visit Waterford to see the Waterford crystal factory. Stay at Ballymaloe, a renowned inn and cooking school in the countryside; the more contemporary Cliff House on the waterfront; or Hayfield Manor in Cork. Enjoy fine dining and the best of the region, such as visits to pottery studios, walks along the beach and a visit to the port town of Cobh, the departure point for over 2.5 million Irish immigrants and the final port of call of the R.M.S. Titanic. Artisans of Leisure will make reservations at the best restaurants in the area.
Continue to Killarney, and stay just outside town in a luxury hotel overlooking the water. During private touring, see the highlights of the renowned Ring of Kerry and Killarney National Park, including stunning vistas, a waterfall and ancient stone houses. Also visit Muckross House and Gardens and the town of Killarney.
Enjoy a private day tour of the spectacular Dingle Peninsula, taking in awe-inspiring views of the coastline and mountains. Explore ancient ring forts and other prehistoric sites, wander through quaint seaside towns, and perhaps have a traditional fish-and-chips lunch in the town of Dingle. Spend the night at a beautiful manor hotel near Adare, a postcard-perfect village of thatched-roof houses and shops.
Next, see the dramatic Cliffs of Moher, which rise hundreds of feet above the sea. Also explore the fascinating Burren, a rocky landscape covered in wildflowers and punctuated by ancient archaeological sites such as Poulnabrone Dolmen, a neolithic tomb. If desired, enjoy hiking or a visit to a local artisanal perfumery. Time permitting, also stop in Galway.
Continue to renowned Ashford Castle, a grand lakefront castle hotel. One day, enjoy a private excursion to Connemara National Park to see quintessential Irish landscapes, watch a sheepdog demonstration, and visit Kylemore Abbey to see its beautiful Victorian walled garden. One afternoon, enjoy a "hawk walk" falconry experience at Ashford Castle. There will also be time to enjoy the facilities and activities at the hotel and on its estate, including spa treatments, golf, boat rides, fishing, horseback riding, tennis, archery, kayaking and fine dining.
Upon request, Artisans of Leisure can arrange additional experiences in Ireland, including family activities, genealogical research, hiking, golf, visits to whiskey distilleries, garden tours, decorative arts tours, religious heritage tours, and culinary and crafts lessons.
Itinerary Overview
Day 1

Arrive Dublin
Private arrival transfer to hotel for 2 nights

Day 2

Dublin
Full-day private tour

Day 3

Dublin – Powerscourt & County Wicklow – Ballyfin
Private transfer to hotel for 2 nights with touring en route

Day 4

Ballyfin
Morning private excursion

Day 5

Ballyfin – Kilkenny – Waterford – Ballymaloe or Cork
Private transfer to hotel for 2 nights with touring en route

Day 6

Ballymaloe or Cork
Private touring of local culinary, craft and coastal highlights

Day 7

Ballymaloe or Cork – Killarney
Private transfer to hotel for 2 nights with touring en route

Day 8

Killarney & Ring of Kerry
Full-day private tour of highlights of the Ring of Kerry and Killarney National Park

Day 9

Killarney – Adare
Private transfer to hotel for 1 night with touring of the Dingle Peninsula en route

Day 10

Adare – Ashford Castle

Private transfer to resort for 3 nights with touring of the Cliffs of Moher, the Burren and Galway en route

Day 11

Ashford Castle & Connemara
Private scenic tour including sheep dog demonstration and Kylemore Abbey

Day 12

Ashford Castle
Morning at leisure to enjoy activities at the hotel. Afternoon hawk walk experience

Day 13

Depart Ashford Castle

Private airport transfer
Hotels
| | |
| --- | --- |
| Dublin: | The Merrion |
| Co. Laois: | Ballyfin |
| Ballymaloe or Cork: | Ballymaloe Hotel, Cliff House or Hayfield Manor |
| Killarney: | The Europe |
| Adare: | Adare Manor |
| Co. Mayo: | Ashford Castle |
Cost
| | |
| --- | --- |
| $20,035 | Per person (double occupancy) |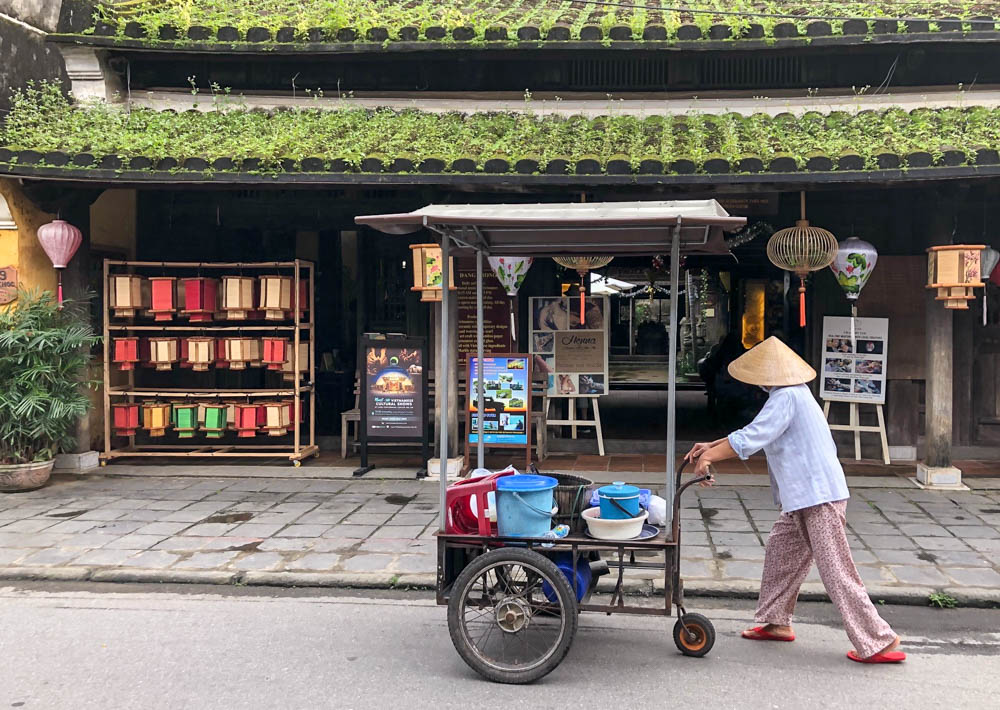 Food & Wine of Spain
(11 Days)
Madrid, Ribera del Duero, San Sebastian with Rioja & Bilbao, Barcelona
Food & Wine Tour of Italy
(11 Days)
Piedmont, Bologna & Emilia-Romagna, Tuscany & Florence
Culinary Tour of France
(8 Days)
Paris, Avignon, Aix-en-Provence
Wine Tour of Hungary
(6 Days)
Tokaj Wine Region, Budapest
Food & Wine of Australia
(12 Days)
Melbourne, Yarra Valley, Mornington Peninsula, Barossa, Adelaide, McLaren Vale, Margaret River, Perth
Food & Wine of Austria
(7 Days)
Vienna, the Wachau, Burgenland
Culinary Tour of China
(13 Days)
Beijing & Great Wall, Xian, Hangzhou, Shanghai, Hong Kong
Culinary Tour of India
(13 Days)
Delhi, Udaipur, Mumbai, Chennai
Culture, Crafts & Cuisine of Ireland
(13 Days)
Dublin, Ballyfin, Ballymaloe, Killarney, Adare, Ashford Castle
Culinary Tour of Israel
(7 Days)
Jerusalem, Tel Aviv
Best of Piedmont
(5 Days)
Culinary Tour of Japan
(15 Days)
Tokyo, Kanazawa, Yamanaka Onsen, Kyoto & Osaka, Tokyo
Food & Wine Tour of Lebanon
(7 Days)
Beirut, Sidon, Tyre, Chouf Mountains, Baalbek, Byblos, Batroun
Culinary Tour of Mexico
(10 Days)
Oaxaca, Puebla, Mexico City
Morocco for Foodies
(10 Days)
Fez, Marrakesh
Culinary Tour of Peru
(9 Days)
Lima, Sacred Valley, Machu Picchu, Cusco
Food & Wine of Portugal
(9 Days)
Porto, Douro Valley, Lisbon & environs
Whisky Tour of Scotland
(12 Days)
Edinburgh, Oban & Islay, Isle of Skye, Ross (Glenmorangie House), Speyside & Aberdeenshire, Perthshire (Gleneagles)
Culinary Tour of Sicily
(9 Days)
Palermo with Monreale, Trapani & Marsala, Sciacca & Agrigento, Noto & Modica, Taormina & Mount Etna
Singapore for Foodies
(4 Days)
Food & Wine Tour of Slovenia
(7 Days)
Ljubljana with Lake Bled & the Julian Alps, Portoroz with Brda & Piran
Culinary Tour of South Korea
(6 Days)
Seoul, Busan
Cultural & Culinary Tour of Taiwan
(8 Days)
Taipei, Tainan, Sun Moon Lake
Thailand for Foodies
(7 Days)
Bangkok, Chiang Mai
Vietnam for Foodies
(11 Days)
Hanoi, Hue, Hoi An, Saigon
MULTI-COUNTRY TOURS
The Ultimate Wine Tour: Argentina & Chile
(12 Days)
Colchagua Valley, Santiago & Valparaiso, Mendoza, Buenos Aires
Food & Wine Tour of the Basque Country & Portugal
(14 days)
Bilbao, Biarritz, San Sebastian, Rioja, Ribera del Duero, Douro Valley, Porto, Lisbon
Foodie Tour of Belgium & the Netherlands
(9 Days)
Brussels with Bruges & Ghent, Amsterdam with Rotterdam, The Hague & Delft
Food, Culture & Romance in Singapore & Indonesia
(13 Days)
Singapore, Nusa Dua or Jimbaran Bay, Ubud, Sumba Island
Food, Design & Culture of Copenhagen & Sweden
(12 Days)
Stockholm, Kingdom of Crystal, Wanas, Malmo, Copenhagen
Food & Wine Tour of France & Switzerland
(11 Days)
Paris, Reims & Champagne, Burgundy, Lausanne with Lavaux & Emmental
Culinary Tour of Greece & Turkey
(10 Days)
Athens, Crete, Istanbul
Culinary Tour of Slovenia & Croatia
(12 Days)
Ljubljana & Lake Bled, Istria, Split, Dubrovnik
Flavors of Southeast Asia
(16 Days)
Singapore, Saigon, Hoi An, Hanoi, Chiang Mai, Bangkok
We absolutely LOVED India in every way! The cookery lesson and lunch in Udaipur was great…the lunch was delicious, the house was lovely and they were so warm and welcoming. 
~ R.L., Washington, D.C.
Japan was excellent—we all had a blast. Your attention to detail and your ability to be foodie-focused and find outstanding guides sets you apart.
~ R.S., St. Petersburg, FL
One of the highlights of the trip to Bali was the cooking class you arranged in Ubud. Our instructor was the owner of the restaurant and they were so accommodating to our tastes and created a menu just for us. 
~ T.J., Norfolk, VA
Recommended by:
Departures
Conde Nast Traveler
The New York Times
Wall Street Journal
Travel + Leisure
Town & Country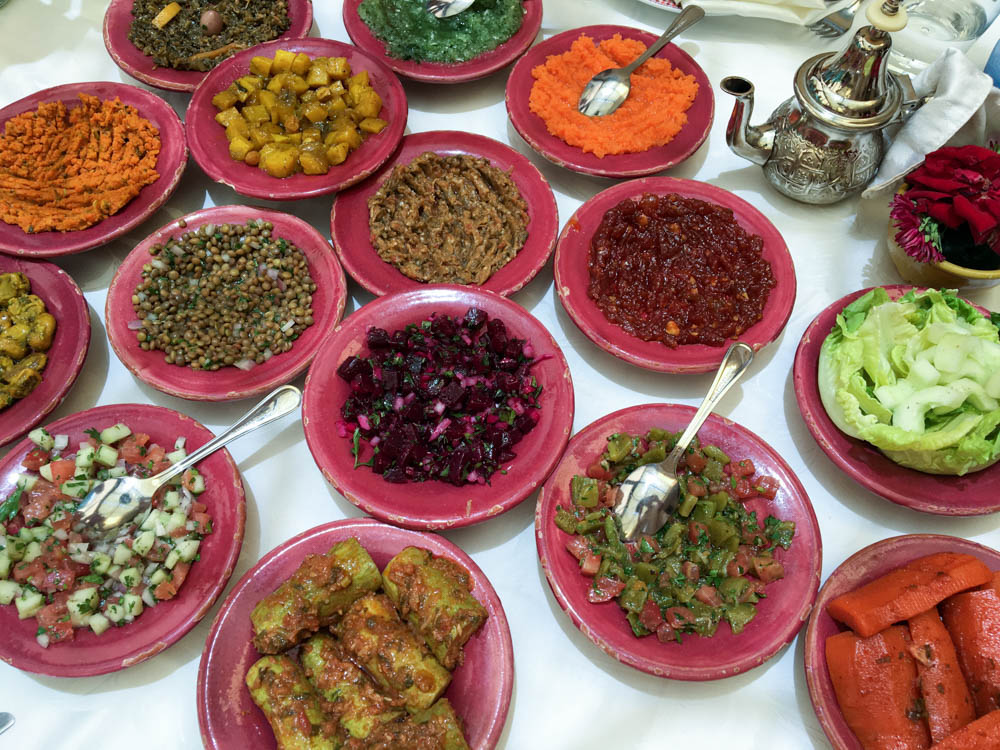 Just Back: Art, Wine, History & Interiors in Florence, Tuscany & Rome, Italy
Behind-the-Scenes Culinary and Crafts Touring in Japan
Wine Touring in Argentina & Chile
Meals We're Dreaming of Around the World
Experience Clase Azul Tequila in Mexico
Wine & Truffles in Piedmont, Italy
Touring Toyoso and Tsukiji Markets in Tokyo
A Private Chocolate-Making Lesson in Belgium
Street Food at Singapore's Hawker Centers
Must Experience: Dim Sum in Hong Kong
A Private Cooking Class in Chennai, India
Our Way into Vietnam's Food Culture