Food & Wine of Spain
(11 Days)
Madrid, Ribera del Duero, San Sebastian with Rioja & Bilbao, Barcelona
Food & Wine Tour of Italy
(11 Days)
Piedmont, Bologna & Emilia-Romagna, Tuscany & Florence
Culinary Tour of France
(8 Days)
Paris, Avignon, Aix-en-Provence
Wine Tour of Hungary
(6 Days)
Tokaj Wine Region, Budapest
Food & Wine of Australia
(12 Days)
Melbourne, Yarra Valley, Mornington Peninsula, Barossa, Adelaide, McLaren Vale, Margaret River, Perth
Food & Wine of Austria
(7 Days)
Vienna, the Wachau, Burgenland
Culinary Tour of China
(13 Days)
Beijing & Great Wall, Xian, Hangzhou, Shanghai, Hong Kong
Culinary Tour of India
(13 Days)
Delhi, Udaipur, Mumbai, Chennai
Culture, Crafts & Cuisine of Ireland
(13 Days)
Dublin, Ballyfin, Ballymaloe, Killarney, Adare, Ashford Castle
Culinary Tour of Israel
(7 Days)
Jerusalem, Tel Aviv
Best of Piedmont
(5 Days)
Culinary Tour of Japan
(15 Days)
Tokyo, Kanazawa, Yamanaka Onsen, Kyoto & Osaka, Tokyo
Food & Wine Tour of Lebanon
(7 Days)
Beirut, Sidon, Tyre, Chouf Mountains, Baalbek, Byblos, Batroun
Culinary Tour of Mexico
(10 Days)
Oaxaca, Puebla, Mexico City
Morocco for Foodies
(10 Days)
Fez, Marrakesh
Culinary Tour of Peru
(9 Days)
Lima, Sacred Valley, Machu Picchu, Cusco
Food & Wine of Portugal
(9 Days)
Porto, Douro Valley, Lisbon & environs
Whisky Tour of Scotland
(12 Days)
Edinburgh, Oban & Islay, Isle of Skye, Ross (Glenmorangie House), Speyside & Aberdeenshire, Perthshire (Gleneagles)
Culinary Tour of Sicily
(9 Days)
Palermo with Monreale, Trapani & Marsala, Sciacca & Agrigento, Noto & Modica, Taormina & Mount Etna
Singapore for Foodies
(4 Days)
Food & Wine Tour of Slovenia
(7 Days)
Ljubljana with Lake Bled & the Julian Alps, Portoroz with Brda & Piran
Culinary Tour of South Korea
(6 Days)
Seoul, Busan
Cultural & Culinary Tour of Taiwan
(8 Days)
Taipei, Tainan, Sun Moon Lake
Thailand for Foodies
(7 Days)
Bangkok, Chiang Mai
Vietnam for Foodies
(11 Days)
Hanoi, Hue, Hoi An, Saigon
MULTI-COUNTRY TOURS
The Ultimate Wine Tour: Argentina & Chile
(12 Days)
Colchagua Valley, Santiago & Valparaiso, Mendoza, Buenos Aires
Food & Wine Tour of the Basque Country & Portugal
(14 days)
Bilbao, Biarritz, San Sebastian, Rioja, Ribera del Duero, Douro Valley, Porto, Lisbon
Foodie Tour of Belgium & the Netherlands
(9 Days)
Brussels with Bruges & Ghent, Amsterdam with Rotterdam, The Hague & Delft
Food, Culture & Romance in Singapore & Indonesia
(13 Days)
Singapore, Nusa Dua or Jimbaran Bay, Ubud, Sumba Island
Food, Design & Culture of Copenhagen & Sweden
(12 Days)
Stockholm, Kingdom of Crystal, Wanas, Malmo, Copenhagen
Food & Wine Tour of France & Switzerland
(11 Days)
Paris, Reims & Champagne, Burgundy, Lausanne with Lavaux & Emmental
Culinary Tour of Greece & Turkey
(10 Days)
Athens, Crete, Istanbul
Culinary Tour of Slovenia & Croatia
(12 Days)
Ljubljana & Lake Bled, Istria, Split, Dubrovnik
Flavors of Southeast Asia
(16 Days)
Singapore, Saigon, Hoi An, Hanoi, Chiang Mai, Bangkok
Food, Design & Culture of Sweden & Copenhagen
(12 Days - Departs Daily on a Private Basis)
Stockholm, Kingdom of Crystal, Wanas, Malmo, Copenhagen
This ultimate private tour of Sweden and Denmark features the best of each country's art, design and cuisine. This tour can be fully customized to include after-hours visits to museums, tickets to performances and reservations at the best restaurants in each location.
Begin in Stockholm, the seaside capital of Sweden. With your own private guide, explore the many highlights of the city. Walk the medieval streets of atmospheric Gamla Stan (Old Town) to see the Royal Palace, Nobel Museum and other interesting places. Visit the city's best food hall, and perhaps have lunch at one of its renowned restaurants. Tour City Hall, where the Nobel Prize dinner is held, to see its magnificent interiors, including the Gold Room, which sparkles with mosaics. Visit the best-known boutiques for Swedish design, including Svenskt Tenn. Also see the impressive and well-preserved 17th-century ship at the Vasamuseet. If desired, learn about traditional rural Swedish life at Skansen, an open-air museum filled with historic buildings from around the country. Also enjoy a cruise on the harbor and along the Djurgarden Canal. Other touring options include visiting the Moderna Museet, Rosendal's Garden, Haga Park, Hallwyl Museum, ABBA The Museum or the National Museum.
One day, take a private excursion to Drottningholm Palace, the residence of the Swedish royal family and a UNESCO World Heritage Site, to see the beautiful interiors and theater. Alternatively, take an excursion to Sturehov Manor to tour its well-preserved 18th-century interiors.
Another day, enjoy a private excursion to Artipelag, located on the outskirts of the city in the Stockholm Archipelago, to enjoy the art, architecture, cuisine and wooded trails overlooking the sea.
Artisans of Leisure can also arrange reservations at the top restaurants in and around Stockholm, private cruises through the Stockholm Archipelago, and excursions to Uppsala, Sigtuna and other destinations.
Next, venture into Sweden's Kingdom of Crystal, a region with centuries of history in glassblowing and artisanal glass making. En route, opt to see the historic wooden architecture in Eksjo or the 19th-century factory architecture of Norrkoping. Around the Kingdom of Crystal (also known as the Glass Country), stay at a glass art hotel or city hotel, and enjoy flexible private touring such as visits to Kosta Boda, Maleras and other glass factories; touring the Swedish Glass Museum in Vaxjo; visiting a handmade paper factory; and exploring the IKEA Museum.
Continue to Wanas, a private estate with a historic castle, an atmospheric hotel and an art collection known as Wanas Konst that features dozens of art installations in the surrounding parkland and forest. During time at leisure, explore the estate and artworks, and relax at the hotel.
Next, visit Malmo to see the iconic Turning Torso building and tour top museums such as Malmo Museer complex and the Moderna Museet Malmo.
Continue across the landmark Oresund Bridge to Copenhagen, Denmark. With your own private guide, tour the highlights of the Danish capital, and see local landmarks such as picturesque Nyhavn harbor, Radhuspladsen square, the Copenhagen Opera House and the Old Stock Exchange building. Cruise through Copenhagen's harbor and canals, keeping an eye out for the Little Mermaid and interesting contemporary architecture. Visit boutiques dedicated to fine Danish design. Also visit the Torvehallerne market, a great place to have excellent coffee, delicious Danish pastries and traditional smorrebrod (open-faced sandwiches). Or perhaps explore the street food stalls of Reffen market. If desired, visit some of Copenhagen's palaces and museums, such as Rosenborg Castle, the Danish Jewish Museum, the National Museum of Denmark or Ny Carlsberg Glyptotek. Perhaps also walk through Christiania, and see the nearby Church of Our Saviour and its famous corkscrew spire. One night, visit magical Tivoli Gardens to enjoy the twinkling lights, evening entertainment, and great cafes and restaurants
One day, enjoy a private excursion to Louisiana Museum of Modern Art, an outstanding cultural institution in a beautiful setting along the coast. Nearby, perhaps visit the Karen Blixen Museum or continue to Frederiksborg Castle, one of Denmark's finest castles.
Another day, enjoy behind-the-scenes access to high-end Danish design with a private porcelain painting experience at Royal Copenhagen or a private tour of the Georg Jensen workshop to see master silversmiths at work.
Artisans of Leisure can also arrange reservations at top restaurants renowned for contemporary Nordic cuisine, as well as tickets to performances at the Royal Danish Opera, Royal Danish Theatre and other venues.
Itinerary Overview
Day 1
Arrive Stockholm, Sweden
Private arrival transfer to hotel for 4 nights
Day 2
Stockholm
Full-day private tour, including tickets for canal cruise
Day 3
Stockholm & environs
Full-day private tour, including insider shopping and option for excursion to Drottningholm Palace and/or Sturehov Manor
Day 4
Stockholm & environs
Morning private excursion to Artipelag. Afternoon at leisure
Day 5
Stockholm – Kosta
Private scenic touring en route to glass art hotel for overnight stay
Day 6
Kosta – Wanas
Private touring and glass factory visits en route to art estate hotel for 2 nights
Day 7
Wanas
Day at leisure to explore art estate
Day 8
Wanas – Malmo – Copenhagen, Denmark
Private tour of Malmo en route to hotel for 4 nights
Day 9
Copenhagen
Full-day private tour, including culinary touring and canal cruise
Day 10
Copenhagen & environs
Full-day private excursion to Louisiana Museum of Modern Art, Karen Blixen Museum and/or Frederiksborg Castle. Tickets to Tivoli
Day 11
Copenhagen
Morning private Georg Jensen silver workshop or private painting experience at Royal Copenhagen. Afternoon at leisure
Day 12
Depart Copenhagen
Private airport transfer
Hotels
| | |
| --- | --- |
| Stockholm: | Grand Hotel Stockholm |
| Kingdom of Crystal: | Kosta Boda Art Hotel or PM & Vanner |
| Wanas: | Wanas Restaurant Hotel |
| Copenhagen: | Hotel d'Angleterre |
Cost
| | |
| --- | --- |
| $19,275 | Per person (based on four travelers/two rooms) |
| $28,600 | Per person (based on two travelers/double occupancy) |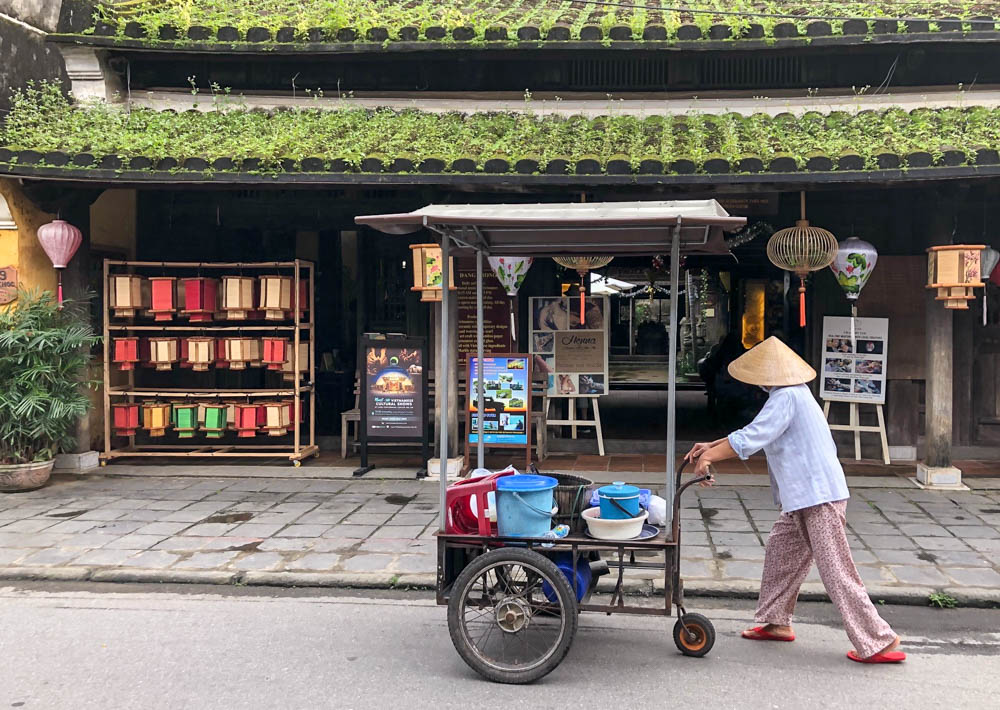 Food & Wine of Spain
(11 Days)
Madrid, Ribera del Duero, San Sebastian with Rioja & Bilbao, Barcelona
Food & Wine Tour of Italy
(11 Days)
Piedmont, Bologna & Emilia-Romagna, Tuscany & Florence
Culinary Tour of France
(8 Days)
Paris, Avignon, Aix-en-Provence
Wine Tour of Hungary
(6 Days)
Tokaj Wine Region, Budapest
Food & Wine of Australia
(12 Days)
Melbourne, Yarra Valley, Mornington Peninsula, Barossa, Adelaide, McLaren Vale, Margaret River, Perth
Food & Wine of Austria
(7 Days)
Vienna, the Wachau, Burgenland
Culinary Tour of China
(13 Days)
Beijing & Great Wall, Xian, Hangzhou, Shanghai, Hong Kong
Culinary Tour of India
(13 Days)
Delhi, Udaipur, Mumbai, Chennai
Culture, Crafts & Cuisine of Ireland
(13 Days)
Dublin, Ballyfin, Ballymaloe, Killarney, Adare, Ashford Castle
Culinary Tour of Israel
(7 Days)
Jerusalem, Tel Aviv
Best of Piedmont
(5 Days)
Culinary Tour of Japan
(15 Days)
Tokyo, Kanazawa, Yamanaka Onsen, Kyoto & Osaka, Tokyo
Food & Wine Tour of Lebanon
(7 Days)
Beirut, Sidon, Tyre, Chouf Mountains, Baalbek, Byblos, Batroun
Culinary Tour of Mexico
(10 Days)
Oaxaca, Puebla, Mexico City
Morocco for Foodies
(10 Days)
Fez, Marrakesh
Culinary Tour of Peru
(9 Days)
Lima, Sacred Valley, Machu Picchu, Cusco
Food & Wine of Portugal
(9 Days)
Porto, Douro Valley, Lisbon & environs
Whisky Tour of Scotland
(12 Days)
Edinburgh, Oban & Islay, Isle of Skye, Ross (Glenmorangie House), Speyside & Aberdeenshire, Perthshire (Gleneagles)
Culinary Tour of Sicily
(9 Days)
Palermo with Monreale, Trapani & Marsala, Sciacca & Agrigento, Noto & Modica, Taormina & Mount Etna
Singapore for Foodies
(4 Days)
Food & Wine Tour of Slovenia
(7 Days)
Ljubljana with Lake Bled & the Julian Alps, Portoroz with Brda & Piran
Culinary Tour of South Korea
(6 Days)
Seoul, Busan
Cultural & Culinary Tour of Taiwan
(8 Days)
Taipei, Tainan, Sun Moon Lake
Thailand for Foodies
(7 Days)
Bangkok, Chiang Mai
Vietnam for Foodies
(11 Days)
Hanoi, Hue, Hoi An, Saigon
MULTI-COUNTRY TOURS
The Ultimate Wine Tour: Argentina & Chile
(12 Days)
Colchagua Valley, Santiago & Valparaiso, Mendoza, Buenos Aires
Food & Wine Tour of the Basque Country & Portugal
(14 days)
Bilbao, Biarritz, San Sebastian, Rioja, Ribera del Duero, Douro Valley, Porto, Lisbon
Foodie Tour of Belgium & the Netherlands
(9 Days)
Brussels with Bruges & Ghent, Amsterdam with Rotterdam, The Hague & Delft
Food, Culture & Romance in Singapore & Indonesia
(13 Days)
Singapore, Nusa Dua or Jimbaran Bay, Ubud, Sumba Island
Food, Design & Culture of Copenhagen & Sweden
(12 Days)
Stockholm, Kingdom of Crystal, Wanas, Malmo, Copenhagen
Food & Wine Tour of France & Switzerland
(11 Days)
Paris, Reims & Champagne, Burgundy, Lausanne with Lavaux & Emmental
Culinary Tour of Greece & Turkey
(10 Days)
Athens, Crete, Istanbul
Culinary Tour of Slovenia & Croatia
(12 Days)
Ljubljana & Lake Bled, Istria, Split, Dubrovnik
Flavors of Southeast Asia
(16 Days)
Singapore, Saigon, Hoi An, Hanoi, Chiang Mai, Bangkok
We absolutely LOVED India in every way! The cookery lesson and lunch in Udaipur was great…the lunch was delicious, the house was lovely and they were so warm and welcoming. 
~ R.L., Washington, D.C.
Japan was excellent—we all had a blast. Your attention to detail and your ability to be foodie-focused and find outstanding guides sets you apart.
~ R.S., St. Petersburg, FL
One of the highlights of the trip to Bali was the cooking class you arranged in Ubud. Our instructor was the owner of the restaurant and they were so accommodating to our tastes and created a menu just for us. 
~ T.J., Norfolk, VA
Recommended by:
Departures
Conde Nast Traveler
The New York Times
Wall Street Journal
Travel + Leisure
Town & Country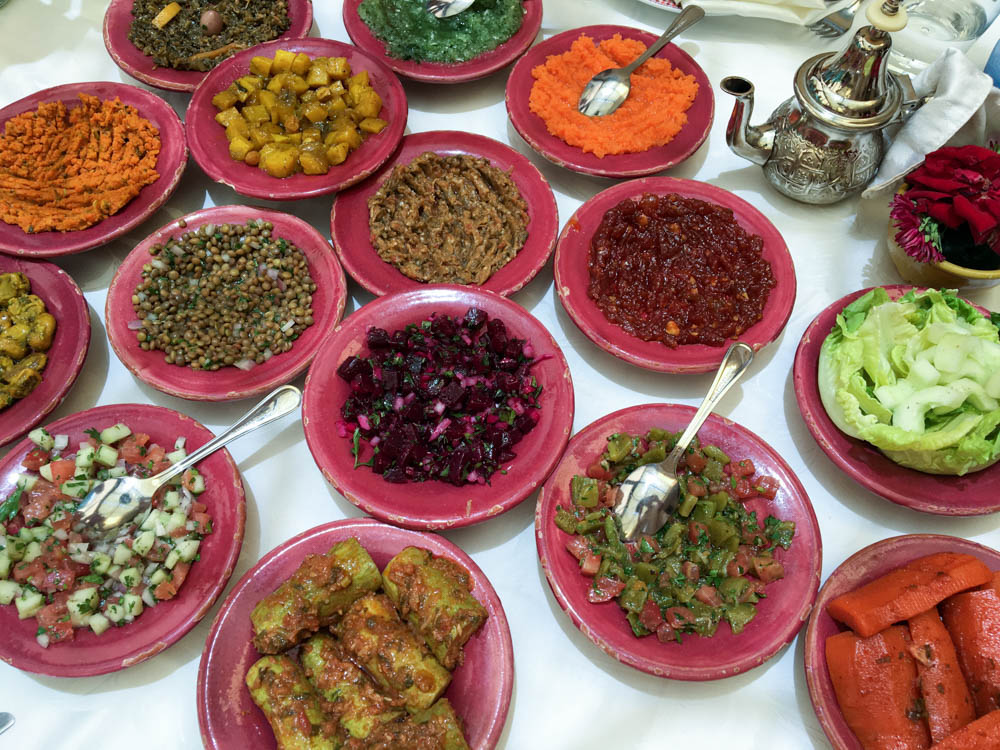 Just Back: Art, Wine, History & Interiors in Florence, Tuscany & Rome, Italy
Behind-the-Scenes Culinary and Crafts Touring in Japan
Wine Touring in Argentina & Chile
Meals We're Dreaming of Around the World
Experience Clase Azul Tequila in Mexico
Wine & Truffles in Piedmont, Italy
Touring Toyoso and Tsukiji Markets in Tokyo
A Private Chocolate-Making Lesson in Belgium
Street Food at Singapore's Hawker Centers
Must Experience: Dim Sum in Hong Kong
A Private Cooking Class in Chennai, India
Our Way into Vietnam's Food Culture