Food & Wine of Spain
(11 Days)
Madrid, Ribera del Duero, San Sebastian with Rioja & Bilbao, Barcelona
Food & Wine Tour of Italy
(11 Days)
Piedmont, Bologna & Emilia-Romagna, Tuscany & Florence
Culinary Tour of France
(8 Days)
Paris, Avignon, Aix-en-Provence
Wine Tour of Hungary
(6 Days)
Tokaj Wine Region, Budapest
Food & Wine of Australia
(12 Days)
Melbourne, Yarra Valley, Mornington Peninsula, Barossa, Adelaide, McLaren Vale, Margaret River, Perth
Food & Wine of Austria
(7 Days)
Vienna, the Wachau, Burgenland
Culinary Tour of China
(13 Days)
Beijing & Great Wall, Xian, Hangzhou, Shanghai, Hong Kong
Culinary Tour of India
(13 Days)
Delhi, Udaipur, Mumbai, Chennai
Culture, Crafts & Cuisine of Ireland
(13 Days)
Dublin, Ballyfin, Ballymaloe, Killarney, Adare, Ashford Castle
Culinary Tour of Israel
(7 Days)
Jerusalem, Tel Aviv
Best of Piedmont
(5 Days)
Culinary Tour of Japan
(15 Days)
Tokyo, Kanazawa, Yamanaka Onsen, Kyoto & Osaka, Tokyo
Food & Wine Tour of Lebanon
(7 Days)
Beirut, Sidon, Tyre, Chouf Mountains, Baalbek, Byblos, Batroun
Culinary Tour of Mexico
(10 Days)
Oaxaca, Puebla, Mexico City
Morocco for Foodies
(10 Days)
Fez, Marrakesh
Culinary Tour of Peru
(9 Days)
Lima, Sacred Valley, Machu Picchu, Cusco
Food & Wine of Portugal
(9 Days)
Porto, Douro Valley, Lisbon & environs
Whisky Tour of Scotland
(12 Days)
Edinburgh, Oban & Islay, Isle of Skye, Ross (Glenmorangie House), Speyside & Aberdeenshire, Perthshire (Gleneagles)
Culinary Tour of Sicily
(9 Days)
Palermo with Monreale, Trapani & Marsala, Sciacca & Agrigento, Noto & Modica, Taormina & Mount Etna
Singapore for Foodies
(4 Days)
Food & Wine Tour of Slovenia
(7 Days)
Ljubljana with Lake Bled & the Julian Alps, Portoroz with Brda & Piran
Culinary Tour of South Korea
(6 Days)
Seoul, Busan
Cultural & Culinary Tour of Taiwan
(8 Days)
Taipei, Tainan, Sun Moon Lake
Thailand for Foodies
(7 Days)
Bangkok, Chiang Mai
Vietnam for Foodies
(11 Days)
Hanoi, Hue, Hoi An, Saigon
MULTI-COUNTRY TOURS
The Ultimate Wine Tour: Argentina & Chile
(12 Days)
Colchagua Valley, Santiago & Valparaiso, Mendoza, Buenos Aires
Food & Wine Tour of the Basque Country & Portugal
(14 days)
Bilbao, Biarritz, San Sebastian, Rioja, Ribera del Duero, Douro Valley, Porto, Lisbon
Foodie Tour of Belgium & the Netherlands
(9 Days)
Brussels with Bruges & Ghent, Amsterdam with Rotterdam, The Hague & Delft
Food, Culture & Romance in Singapore & Indonesia
(13 Days)
Singapore, Nusa Dua or Jimbaran Bay, Ubud, Sumba Island
Food, Design & Culture of Copenhagen & Sweden
(12 Days)
Stockholm, Kingdom of Crystal, Wanas, Malmo, Copenhagen
Food & Wine Tour of France & Switzerland
(11 Days)
Paris, Reims & Champagne, Burgundy, Lausanne with Lavaux & Emmental
Culinary Tour of Greece & Turkey
(10 Days)
Athens, Crete, Istanbul
Culinary Tour of Slovenia & Croatia
(12 Days)
Ljubljana & Lake Bled, Istria, Split, Dubrovnik
Flavors of Southeast Asia
(16 Days)
Singapore, Saigon, Hoi An, Hanoi, Chiang Mai, Bangkok
Food & Wine Tour of France & Switzerland
(11 Days - Departs Daily on a Private Basis)
Paris, Reims & Champagne, Burgundy, Lausanne with Lavaux & Emmental
This is the ultimate private culinary tour of France and Switzerland. It features private touring and tasting in some of the world's most important wine regions, visits to local food markets and specialty food purveyors, reservations at top restaurants serving authentic regional cuisine, in-depth cultural touring in each destination, and spectacular hotels.
Begin in Paris. With your sophisticated expert guide, enjoy a private culinary tour of the city according to your interests. Experience epicurean delights at local markets, pastry shops, cheese shops, chocolate stores, tea salons and more. Shop for specialty kitchen utensils, fine tableware and upscale table linens at leading French retailers. Also enjoy private cultural touring according to your interests. Tour the city's most interesting neighborhoods, such as exclusive Ile Saint-Louis, Montmartre or Le Marais, or perhaps see the art treasures of museums such as the Louvre, Musee d'Orsay, l'Orangerie, Centre Pompidou, Fondation Louis Vuitton and other major museums. Or visit smaller specialty museums off the beaten track. In the evenings, reservations will be made for you at favorite neighborhood bistros, refined brasseries and fine-dining restaurants serving traditional French haute cuisine and innovative contemporary gastronomy. Or, if desired, enjoy a reservation at one of the restaurants atop the Eiffel Tower.
Next, visit the Champagne wine region and stay at a magnificent manor surrounded by parkland in the heart of Reims, an ancient city with Roman roots. During touring along the Route du Champagne, visit top local wineries to tour cellars and sample wines. Also visit highlights of Reims such as Notre-Dame Cathedral, a masterpiece of Gothic Art and a UNESCO World Heritage Site, and see Art Deco architecture throughout town.
Next, transfer to Burgundy (Bourgogne), and stay at a chateau hotel in the countryside. With your private driver-guide, tour the Burgundy wine region, explore the beautiful Cote d'Or vineyards, learn about Burgundy's unique terroir, and visit local cellars to sample top-quality wines made from Pinot Noir and Chardonnay grapes. One day, tour the historic center of Dijon, a city famous for delicious mustard and fine architecture. Also explore the well-preserved medieval center of Beaune—considered the capital of the Burgundy wine region—and perhaps purchase renowned local wines such as Chambertin, Romanee-Conti and Montrachet. Throughout touring in Burgundy, see a variety of structures and landscapes that together comprise a UNESCO World Heritage Site related to the history of wine production in the region.
Next, transfer to Lausanne, stopping en route to visit Chateau de Chillon, Switzerland's most interesting castle. Continue to Lausanne and the beautiful Lake Geneva region for a stay at the elegant Beau-Rivage Palace—one of the best luxury hotels in Switzerland—among lush parkland on the lakeshore. One day, take a private excursion with a sommelier to the Lavaux wine region, a UNESCO World Heritage Site of 800-year-old terraced vineyards that skirt the edge of Lake Geneva and offer dramatic views of the Alps. Artisans of Leisure will arrange for you to enjoy activities such as exclusive access to wine cellars for private wine tastings, visiting a medieval building among the vineyards, and a private chocolate-making experience at a local confectioner. Another day, enjoy a private excursion to Emmental. Tour a cheese-making facility and taste local cheeses, including the region's renowned Emmental cheese. Then, enjoy a private fondue cooking lesson and lunch. If desired, opt to hike in the beautiful surrounding valley, or perhaps stop in the medieval town of Gruyeres, also known for its delicious local cheese. Other nearby options include touring a renowned chocolate factory; visiting Chaplin's World, the former house and estate of Charlie Chaplin; exploring the Olympic Museum or the historic center of Lausanne; or spending time at the hotel's excellent spa, restaurants and leisure facilities.
Itinerary Overview
Day 1

Arrive Paris, France

Private arrival transfer to hotel for 3 nights

Day 2

Paris

Full-day private tour

Day 3

Paris

Half-day private culinary touring

Day 4

Paris – Reims

Private transfer to hotel for 2 nights. Afternoon private city tour

Day 5

Reims & Champagne

Full-day private excursion

Day 6

Champagne – Dijon – Burgundy

Private transfer to hotel for 2 nights, with touring en route

Day 7

Burgundy

Full-day private excursion

Day 8

Burgundy – Lausanne, Switzerland

Private transfer to hotel for 3 nights

Day 9

Lausanne & Lavaux wine region

Full-day private excursion

Day 10

Lausanne & Emmental

Full-day private excursion

Day 11

Lausanne – Depart Geneva

Private transfer to Geneva airport
Hotels
| | |
| --- | --- |
| Paris: | Ritz Paris or Four Seasons Hotel George V |
| Champagne: | Les Crayeres |
| Burgundy: | Chateau de Vault de Lugny |
| Lausanne: | Beau-Rivage Palace |
Cost
| | |
| --- | --- |
| $23,605 | Per person (double occupancy) |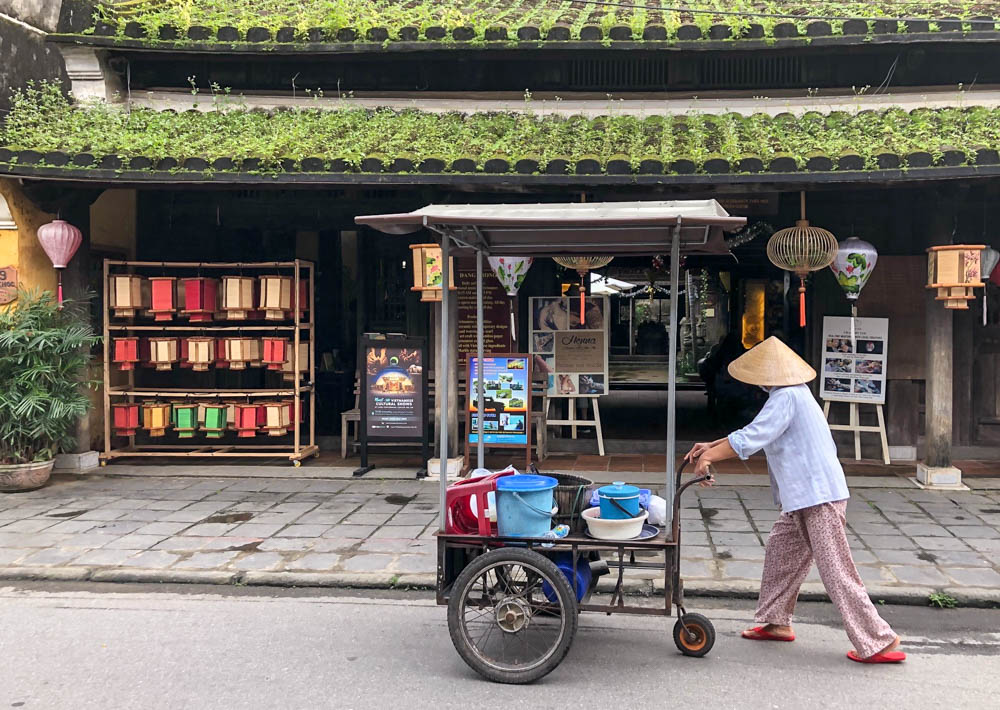 Food & Wine of Spain
(11 Days)
Madrid, Ribera del Duero, San Sebastian with Rioja & Bilbao, Barcelona
Food & Wine Tour of Italy
(11 Days)
Piedmont, Bologna & Emilia-Romagna, Tuscany & Florence
Culinary Tour of France
(8 Days)
Paris, Avignon, Aix-en-Provence
Wine Tour of Hungary
(6 Days)
Tokaj Wine Region, Budapest
Food & Wine of Australia
(12 Days)
Melbourne, Yarra Valley, Mornington Peninsula, Barossa, Adelaide, McLaren Vale, Margaret River, Perth
Food & Wine of Austria
(7 Days)
Vienna, the Wachau, Burgenland
Culinary Tour of China
(13 Days)
Beijing & Great Wall, Xian, Hangzhou, Shanghai, Hong Kong
Culinary Tour of India
(13 Days)
Delhi, Udaipur, Mumbai, Chennai
Culture, Crafts & Cuisine of Ireland
(13 Days)
Dublin, Ballyfin, Ballymaloe, Killarney, Adare, Ashford Castle
Culinary Tour of Israel
(7 Days)
Jerusalem, Tel Aviv
Best of Piedmont
(5 Days)
Culinary Tour of Japan
(15 Days)
Tokyo, Kanazawa, Yamanaka Onsen, Kyoto & Osaka, Tokyo
Food & Wine Tour of Lebanon
(7 Days)
Beirut, Sidon, Tyre, Chouf Mountains, Baalbek, Byblos, Batroun
Culinary Tour of Mexico
(10 Days)
Oaxaca, Puebla, Mexico City
Morocco for Foodies
(10 Days)
Fez, Marrakesh
Culinary Tour of Peru
(9 Days)
Lima, Sacred Valley, Machu Picchu, Cusco
Food & Wine of Portugal
(9 Days)
Porto, Douro Valley, Lisbon & environs
Whisky Tour of Scotland
(12 Days)
Edinburgh, Oban & Islay, Isle of Skye, Ross (Glenmorangie House), Speyside & Aberdeenshire, Perthshire (Gleneagles)
Culinary Tour of Sicily
(9 Days)
Palermo with Monreale, Trapani & Marsala, Sciacca & Agrigento, Noto & Modica, Taormina & Mount Etna
Singapore for Foodies
(4 Days)
Food & Wine Tour of Slovenia
(7 Days)
Ljubljana with Lake Bled & the Julian Alps, Portoroz with Brda & Piran
Culinary Tour of South Korea
(6 Days)
Seoul, Busan
Cultural & Culinary Tour of Taiwan
(8 Days)
Taipei, Tainan, Sun Moon Lake
Thailand for Foodies
(7 Days)
Bangkok, Chiang Mai
Vietnam for Foodies
(11 Days)
Hanoi, Hue, Hoi An, Saigon
MULTI-COUNTRY TOURS
The Ultimate Wine Tour: Argentina & Chile
(12 Days)
Colchagua Valley, Santiago & Valparaiso, Mendoza, Buenos Aires
Food & Wine Tour of the Basque Country & Portugal
(14 days)
Bilbao, Biarritz, San Sebastian, Rioja, Ribera del Duero, Douro Valley, Porto, Lisbon
Foodie Tour of Belgium & the Netherlands
(9 Days)
Brussels with Bruges & Ghent, Amsterdam with Rotterdam, The Hague & Delft
Food, Culture & Romance in Singapore & Indonesia
(13 Days)
Singapore, Nusa Dua or Jimbaran Bay, Ubud, Sumba Island
Food, Design & Culture of Copenhagen & Sweden
(12 Days)
Stockholm, Kingdom of Crystal, Wanas, Malmo, Copenhagen
Food & Wine Tour of France & Switzerland
(11 Days)
Paris, Reims & Champagne, Burgundy, Lausanne with Lavaux & Emmental
Culinary Tour of Greece & Turkey
(10 Days)
Athens, Crete, Istanbul
Culinary Tour of Slovenia & Croatia
(12 Days)
Ljubljana & Lake Bled, Istria, Split, Dubrovnik
Flavors of Southeast Asia
(16 Days)
Singapore, Saigon, Hoi An, Hanoi, Chiang Mai, Bangkok
We absolutely LOVED India in every way! The cookery lesson and lunch in Udaipur was great…the lunch was delicious, the house was lovely and they were so warm and welcoming. 
~ R.L., Washington, D.C.
Japan was excellent—we all had a blast. Your attention to detail and your ability to be foodie-focused and find outstanding guides sets you apart.
~ R.S., St. Petersburg, FL
One of the highlights of the trip to Bali was the cooking class you arranged in Ubud. Our instructor was the owner of the restaurant and they were so accommodating to our tastes and created a menu just for us. 
~ T.J., Norfolk, VA
Recommended by:
Departures
Conde Nast Traveler
The New York Times
Wall Street Journal
Travel + Leisure
Town & Country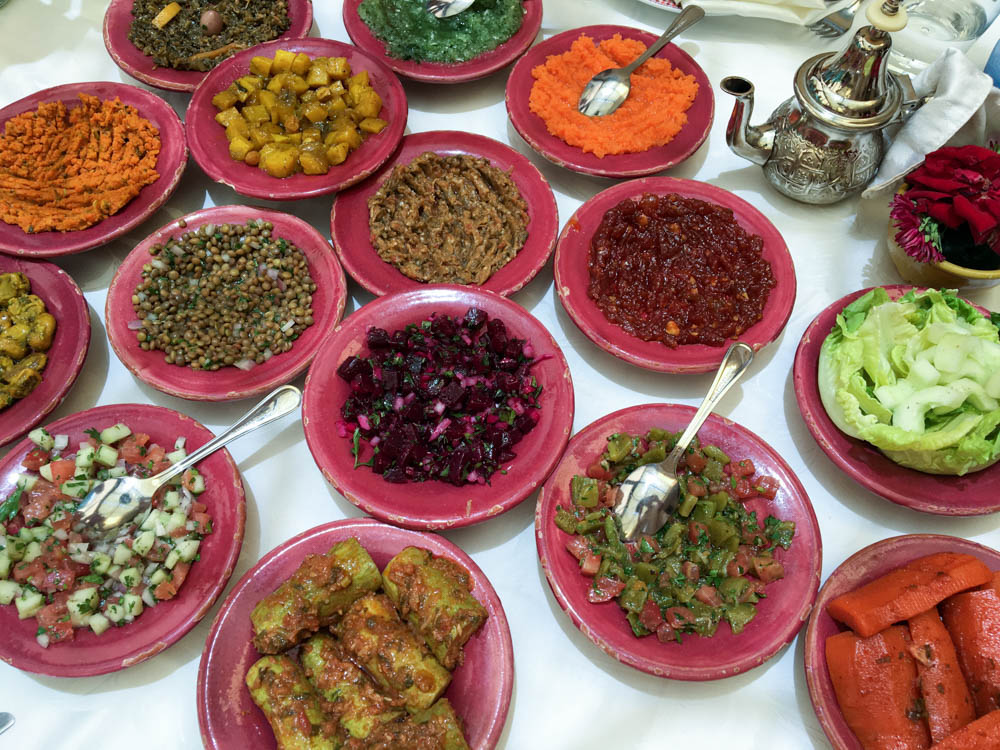 Just Back: Art, Wine, History & Interiors in Florence, Tuscany & Rome, Italy
Behind-the-Scenes Culinary and Crafts Touring in Japan
Wine Touring in Argentina & Chile
Meals We're Dreaming of Around the World
Experience Clase Azul Tequila in Mexico
Wine & Truffles in Piedmont, Italy
Touring Toyoso and Tsukiji Markets in Tokyo
A Private Chocolate-Making Lesson in Belgium
Street Food at Singapore's Hawker Centers
Must Experience: Dim Sum in Hong Kong
A Private Cooking Class in Chennai, India
Our Way into Vietnam's Food Culture