Food & Wine of Spain
(11 Days)
Madrid, Ribera del Duero, San Sebastian with Rioja & Bilbao, Barcelona
Food & Wine Tour of Italy
(11 Days)
Piedmont, Bologna & Emilia-Romagna, Tuscany & Florence
Culinary Tour of France
(8 Days)
Paris, Avignon, Aix-en-Provence
Wine Tour of Hungary
(6 Days)
Tokaj Wine Region, Budapest
Food & Wine of Australia
(12 Days)
Melbourne, Yarra Valley, Mornington Peninsula, Barossa, Adelaide, McLaren Vale, Margaret River, Perth
Food & Wine of Austria
(7 Days)
Vienna, the Wachau, Burgenland
Culinary Tour of China
(13 Days)
Beijing & Great Wall, Xian, Hangzhou, Shanghai, Hong Kong
Culinary Tour of India
(13 Days)
Delhi, Udaipur, Mumbai, Chennai
Culture, Crafts & Cuisine of Ireland
(13 Days)
Dublin, Ballyfin, Ballymaloe, Killarney, Adare, Ashford Castle
Culinary Tour of Israel
(7 Days)
Jerusalem, Tel Aviv
Best of Piedmont
(5 Days)
Culinary Tour of Japan
(15 Days)
Tokyo, Kanazawa, Yamanaka Onsen, Kyoto & Osaka, Tokyo
Food & Wine Tour of Lebanon
(7 Days)
Beirut, Sidon, Tyre, Chouf Mountains, Baalbek, Byblos, Batroun
Culinary Tour of Mexico
(10 Days)
Oaxaca, Puebla, Mexico City
Morocco for Foodies
(10 Days)
Fez, Marrakesh
Culinary Tour of Peru
(9 Days)
Lima, Sacred Valley, Machu Picchu, Cusco
Food & Wine of Portugal
(9 Days)
Porto, Douro Valley, Lisbon & environs
Whisky Tour of Scotland
(12 Days)
Edinburgh, Oban & Islay, Isle of Skye, Ross (Glenmorangie House), Speyside & Aberdeenshire, Perthshire (Gleneagles)
Culinary Tour of Sicily
(9 Days)
Palermo with Monreale, Trapani & Marsala, Sciacca & Agrigento, Noto & Modica, Taormina & Mount Etna
Singapore for Foodies
(4 Days)
Food & Wine Tour of Slovenia
(7 Days)
Ljubljana with Lake Bled & the Julian Alps, Portoroz with Brda & Piran
Culinary Tour of South Korea
(6 Days)
Seoul, Busan
Cultural & Culinary Tour of Taiwan
(8 Days)
Taipei, Tainan, Sun Moon Lake
Thailand for Foodies
(7 Days)
Bangkok, Chiang Mai
Vietnam for Foodies
(11 Days)
Hanoi, Hue, Hoi An, Saigon
MULTI-COUNTRY TOURS
The Ultimate Wine Tour: Argentina & Chile
(12 Days)
Colchagua Valley, Santiago & Valparaiso, Mendoza, Buenos Aires
Food & Wine Tour of the Basque Country & Portugal
(14 days)
Bilbao, Biarritz, San Sebastian, Rioja, Ribera del Duero, Douro Valley, Porto, Lisbon
Foodie Tour of Belgium & the Netherlands
(9 Days)
Brussels with Bruges & Ghent, Amsterdam with Rotterdam, The Hague & Delft
Food, Culture & Romance in Singapore & Indonesia
(13 Days)
Singapore, Nusa Dua or Jimbaran Bay, Ubud, Sumba Island
Food, Design & Culture of Copenhagen & Sweden
(12 Days)
Stockholm, Kingdom of Crystal, Wanas, Malmo, Copenhagen
Food & Wine Tour of France & Switzerland
(11 Days)
Paris, Reims & Champagne, Burgundy, Lausanne with Lavaux & Emmental
Culinary Tour of Greece & Turkey
(10 Days)
Athens, Crete, Istanbul
Culinary Tour of Slovenia & Croatia
(12 Days)
Ljubljana & Lake Bled, Istria, Split, Dubrovnik
Flavors of Southeast Asia
(16 Days)
Singapore, Saigon, Hoi An, Hanoi, Chiang Mai, Bangkok
Food, Culture & Romance in Singapore & Indonesia
(13 Days - Departs Daily on a Private Basis)
Singapore, Nusa Dua or Jimbaran Bay, Ubud, Sumba Island
This ultimate private tour features the most interesting cultural and culinary highlights of Singapore and Bali with ample time to relax along the pristine beaches of Bali and Sumba islands. This tour can be fully customized to include wellness and spiritual experiences and activities, reservations at the best restaurants in Singapore and exclusive private dining experiences on Bali and Sumba.
Begin in the tropical city of Singapore. During private touring with an expert guide, experience unique cultural heritage in Little India, Chinatown, Kampong Glam, Joo Chiat and other dynamic neighborhoods. Browse bustling local food markets and the best food hawker centers, sample local culinary specialties, visit the most interesting Chinese and Hindu temples, and learn about Peranakan culture and cuisine. Explore amazing contemporary architecture and design highlights such as the Marina Bay Sands complex and Gardens by the Bay, a wonderland of theme gardens, waterways and "supertrees." Also see traditional shophouses and Chinese Baroque architecture, as well as British colonial-era black-and-white buildings in the Historic District.
Other options include visiting the beautiful Botanic Gardens and National Orchid Garden, touring Jurong Bird Park, or exploring the Southern Ridges, including the elevated forest walk and Henderson Waves, an architecturally striking pedestrian walkway that offers visitors amazing views of Singapore's skyline, parks and islands. For travelers interested in art, touring can also include Singapore's top art galleries and museums such as the National Gallery Singapore, Asian Civilisations Museum, Peranakan Museum, National Museum of Singapore or Museum of Contemporary Arts. There will also be time to explore historic quays and dining and shopping districts, as well as time to enjoy traditional pastimes such as afternoon tea at Raffles. Upon request, Artisans of Leisure can arrange additional culinary experiences such as spice garden tours and cooking classes.
Fly to Bali and enjoy several days of luxury and beachside relaxation in Jimbaran Bay or Nusa Dua. Enjoy flexible touring with a private guide and driver, including temples such as Pura Tanah Lot and Pura Taman Ayun, time to browse upscale boutiques in Seminyak, and other highlights such as a visit to a local turtle conservation center. One evening, attend a Kecak dance performance at the cliffside temple of Pura Luhur Uluwatu. There will also be ample time for you to enjoy the resort's spa, beach, golf, yoga, water activities and fine dining.
Continue inland to Ubud, the cultural heart of Bali. With your private guide and driver, tour the region according to your interests: visit local artisan villages and the workshops of noted artists and craftsmen; peruse a local outdoor food market; see the incredible architecture at Green Village; visit the Sacred Monkey Forest Sanctuary; explore Ubud's most interesting museums and art galleries; tour Balinese water palaces and important temples such as Goa Gajah (Elephant Cave) and Pura Gunung Kawi Sebatu; hike to Munduk Waterfall and perhaps go for a swim; meet with a Balinese healer or spiritual leader; attend local festivals; or venture into the highlands to Pura Ulun Danu Beratan Temple, Kintamani and villages along the slopes of Mount Batur. One morning, learn to cook Indonesian dishes in a private cooking class. One evening, attend a Balinese dance performance at Ubud's royal palace. During free time, enjoy the town's many cafes and boutiques, and take advantage of your private plunge pool and the resort spa. Artisans of Leisure can also arrange additional activities in the region, such as river rafting, hiking, biking and local craft workshops.
End at an exclusive luxury beach resort on the island of Sumba. During leisure time at your resort, enjoy the leisure facilities and extensive active and wellness activities, such as yoga, Pilates, paddle boarding, horseback riding, fishing, hiking, a chocolate-making course and more. If desired, also participate in the resort's unique spa safari.
Itinerary Overview
Day 1
Arrive Singapore
Private arrival transfer to hotel for 3 nights
Day 2
Singapore
Full-day private cultural and culinary tour
Day 3
Singapore
Full-day private cultural and culinary tour
Day 4
Singapore – Nusa Dua or Jimbaran Bay, Indonesia (beach)
Private transfer to airport for flight (not included) to Bali. Private arrival transfer to resort for 3 nights
Day 5
Nusa Dua or Jimbaran Bay (beach)
At leisure at beach resort. Spa appointments, private yoga lessons or a cooking class can be arranged upon request. Evening Kecak dance performance and temple visit
Day 6

Nusa Dua or Jimbaran Bay (beach)
Full-day private tour (options include Seminyak, temples and/or turtle center)

Day 7
Nusa Dua or Jimbaran Bay (beach) – Ubud
Private transfer to hotel for 3 nights with touring en route
Day 8

Ubud
Morning market visit and private Balinese cooking class. Afternoon private tour of Ubud and surrounding region. Evening Balinese dance performance

Day 9

Ubud
Full day cultural touring or activity of choice: hiking, rafting, biking and/or meeting with Balinese healer

Day 10

Ubud – Sumba Island
Private airport transfer for flight to Sumba. Private arrival transfer to resort for 3 nights

Day 11
Sumba Island
Day at leisure to enjoy resort facilities
Day 12
Sumba Island
Day at leisure to enjoy resort facilities
Day 13
Depart Sumba Island
Private airport transfer
Hotels
| | |
| --- | --- |
| Singapore: | Raffles Hotel Singapore, Marina Bay Sands or Fullerton Bay Hotel |
| Nusa Dua: | The St. Regis Bali or Four Seasons Jimbaran Bay |
| Ubud: | Mandapa Ritz Carlton or Capella Ubud |
| Sumba Island: | Nihi Sumba |
Cost
| | |
| --- | --- |
| $23,435 | Per person (double occupancy) |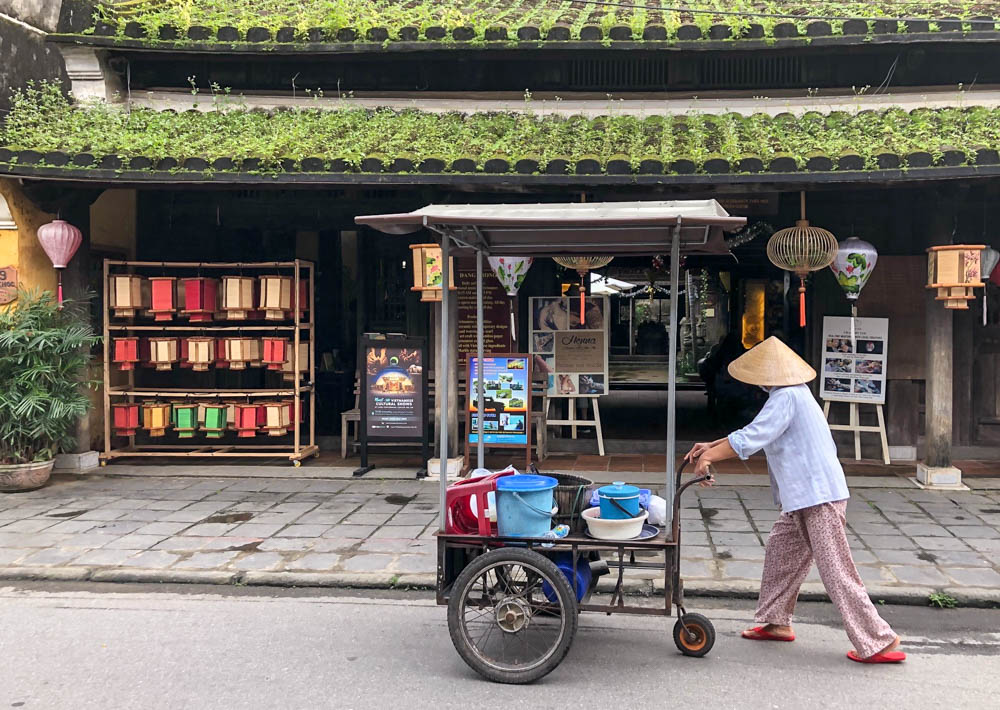 Food & Wine of Spain
(11 Days)
Madrid, Ribera del Duero, San Sebastian with Rioja & Bilbao, Barcelona
Food & Wine Tour of Italy
(11 Days)
Piedmont, Bologna & Emilia-Romagna, Tuscany & Florence
Culinary Tour of France
(8 Days)
Paris, Avignon, Aix-en-Provence
Wine Tour of Hungary
(6 Days)
Tokaj Wine Region, Budapest
Food & Wine of Australia
(12 Days)
Melbourne, Yarra Valley, Mornington Peninsula, Barossa, Adelaide, McLaren Vale, Margaret River, Perth
Food & Wine of Austria
(7 Days)
Vienna, the Wachau, Burgenland
Culinary Tour of China
(13 Days)
Beijing & Great Wall, Xian, Hangzhou, Shanghai, Hong Kong
Culinary Tour of India
(13 Days)
Delhi, Udaipur, Mumbai, Chennai
Culture, Crafts & Cuisine of Ireland
(13 Days)
Dublin, Ballyfin, Ballymaloe, Killarney, Adare, Ashford Castle
Culinary Tour of Israel
(7 Days)
Jerusalem, Tel Aviv
Best of Piedmont
(5 Days)
Culinary Tour of Japan
(15 Days)
Tokyo, Kanazawa, Yamanaka Onsen, Kyoto & Osaka, Tokyo
Food & Wine Tour of Lebanon
(7 Days)
Beirut, Sidon, Tyre, Chouf Mountains, Baalbek, Byblos, Batroun
Culinary Tour of Mexico
(10 Days)
Oaxaca, Puebla, Mexico City
Morocco for Foodies
(10 Days)
Fez, Marrakesh
Culinary Tour of Peru
(9 Days)
Lima, Sacred Valley, Machu Picchu, Cusco
Food & Wine of Portugal
(9 Days)
Porto, Douro Valley, Lisbon & environs
Whisky Tour of Scotland
(12 Days)
Edinburgh, Oban & Islay, Isle of Skye, Ross (Glenmorangie House), Speyside & Aberdeenshire, Perthshire (Gleneagles)
Culinary Tour of Sicily
(9 Days)
Palermo with Monreale, Trapani & Marsala, Sciacca & Agrigento, Noto & Modica, Taormina & Mount Etna
Singapore for Foodies
(4 Days)
Food & Wine Tour of Slovenia
(7 Days)
Ljubljana with Lake Bled & the Julian Alps, Portoroz with Brda & Piran
Culinary Tour of South Korea
(6 Days)
Seoul, Busan
Cultural & Culinary Tour of Taiwan
(8 Days)
Taipei, Tainan, Sun Moon Lake
Thailand for Foodies
(7 Days)
Bangkok, Chiang Mai
Vietnam for Foodies
(11 Days)
Hanoi, Hue, Hoi An, Saigon
MULTI-COUNTRY TOURS
The Ultimate Wine Tour: Argentina & Chile
(12 Days)
Colchagua Valley, Santiago & Valparaiso, Mendoza, Buenos Aires
Food & Wine Tour of the Basque Country & Portugal
(14 days)
Bilbao, Biarritz, San Sebastian, Rioja, Ribera del Duero, Douro Valley, Porto, Lisbon
Foodie Tour of Belgium & the Netherlands
(9 Days)
Brussels with Bruges & Ghent, Amsterdam with Rotterdam, The Hague & Delft
Food, Culture & Romance in Singapore & Indonesia
(13 Days)
Singapore, Nusa Dua or Jimbaran Bay, Ubud, Sumba Island
Food, Design & Culture of Copenhagen & Sweden
(12 Days)
Stockholm, Kingdom of Crystal, Wanas, Malmo, Copenhagen
Food & Wine Tour of France & Switzerland
(11 Days)
Paris, Reims & Champagne, Burgundy, Lausanne with Lavaux & Emmental
Culinary Tour of Greece & Turkey
(10 Days)
Athens, Crete, Istanbul
Culinary Tour of Slovenia & Croatia
(12 Days)
Ljubljana & Lake Bled, Istria, Split, Dubrovnik
Flavors of Southeast Asia
(16 Days)
Singapore, Saigon, Hoi An, Hanoi, Chiang Mai, Bangkok
We absolutely LOVED India in every way! The cookery lesson and lunch in Udaipur was great…the lunch was delicious, the house was lovely and they were so warm and welcoming. 
~ R.L., Washington, D.C.
Japan was excellent—we all had a blast. Your attention to detail and your ability to be foodie-focused and find outstanding guides sets you apart.
~ R.S., St. Petersburg, FL
One of the highlights of the trip to Bali was the cooking class you arranged in Ubud. Our instructor was the owner of the restaurant and they were so accommodating to our tastes and created a menu just for us. 
~ T.J., Norfolk, VA
Recommended by:
Departures
Conde Nast Traveler
The New York Times
Wall Street Journal
Travel + Leisure
Town & Country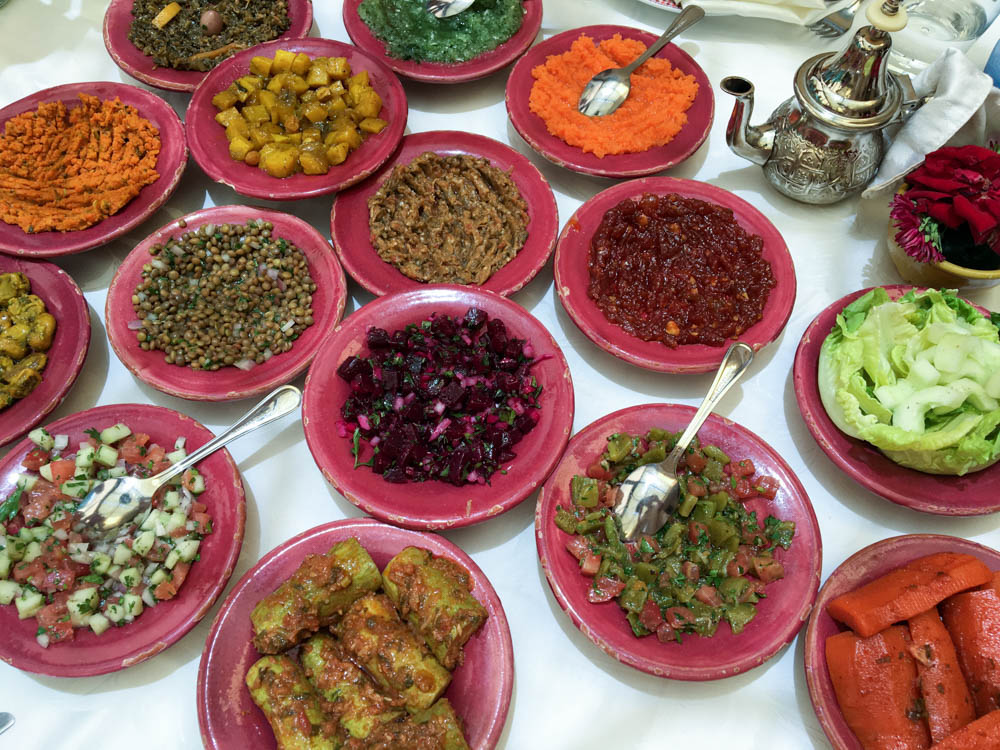 Just Back: Art, Wine, History & Interiors in Florence, Tuscany & Rome, Italy
Behind-the-Scenes Culinary and Crafts Touring in Japan
Wine Touring in Argentina & Chile
Meals We're Dreaming of Around the World
Experience Clase Azul Tequila in Mexico
Wine & Truffles in Piedmont, Italy
Touring Toyoso and Tsukiji Markets in Tokyo
A Private Chocolate-Making Lesson in Belgium
Street Food at Singapore's Hawker Centers
Must Experience: Dim Sum in Hong Kong
A Private Cooking Class in Chennai, India
Our Way into Vietnam's Food Culture