Food & Wine of Spain
(11 Days)
Madrid, Ribera del Duero, San Sebastian with Rioja & Bilbao, Barcelona
Food & Wine Tour of Italy
(11 Days)
Piedmont, Bologna & Emilia-Romagna, Tuscany & Florence
Culinary Tour of France
(8 Days)
Paris, Avignon, Aix-en-Provence
Wine Tour of Hungary
(6 Days)
Tokaj Wine Region, Budapest
Food & Wine of Australia
(12 Days)
Melbourne, Yarra Valley, Mornington Peninsula, Barossa, Adelaide, McLaren Vale, Margaret River, Perth
Food & Wine of Austria
(7 Days)
Vienna, the Wachau, Burgenland
Culinary Tour of China
(13 Days)
Beijing & Great Wall, Xian, Hangzhou, Shanghai, Hong Kong
Culinary Tour of India
(13 Days)
Delhi, Udaipur, Mumbai, Chennai
Culture, Crafts & Cuisine of Ireland
(13 Days)
Dublin, Ballyfin, Ballymaloe, Killarney, Adare, Ashford Castle
Culinary Tour of Israel
(7 Days)
Jerusalem, Tel Aviv
Best of Piedmont
(5 Days)
Culinary Tour of Japan
(15 Days)
Tokyo, Kanazawa, Yamanaka Onsen, Kyoto & Osaka, Tokyo
Food & Wine Tour of Lebanon
(7 Days)
Beirut, Sidon, Tyre, Chouf Mountains, Baalbek, Byblos, Batroun
Culinary Tour of Mexico
(10 Days)
Oaxaca, Puebla, Mexico City
Morocco for Foodies
(10 Days)
Fez, Marrakesh
Culinary Tour of Peru
(9 Days)
Lima, Sacred Valley, Machu Picchu, Cusco
Food & Wine of Portugal
(9 Days)
Porto, Douro Valley, Lisbon & environs
Whisky Tour of Scotland
(12 Days)
Edinburgh, Oban & Islay, Isle of Skye, Ross (Glenmorangie House), Speyside & Aberdeenshire, Perthshire (Gleneagles)
Culinary Tour of Sicily
(9 Days)
Palermo with Monreale, Trapani & Marsala, Sciacca & Agrigento, Noto & Modica, Taormina & Mount Etna
Singapore for Foodies
(4 Days)
Food & Wine Tour of Slovenia
(7 Days)
Ljubljana with Lake Bled & the Julian Alps, Portoroz with Brda & Piran
Culinary Tour of South Korea
(6 Days)
Seoul, Busan
Cultural & Culinary Tour of Taiwan
(8 Days)
Taipei, Tainan, Sun Moon Lake
Thailand for Foodies
(7 Days)
Bangkok, Chiang Mai
Vietnam for Foodies
(11 Days)
Hanoi, Hue, Hoi An, Saigon
MULTI-COUNTRY TOURS
The Ultimate Wine Tour: Argentina & Chile
(12 Days)
Colchagua Valley, Santiago & Valparaiso, Mendoza, Buenos Aires
Food & Wine Tour of the Basque Country & Portugal
(14 days)
Bilbao, Biarritz, San Sebastian, Rioja, Ribera del Duero, Douro Valley, Porto, Lisbon
Foodie Tour of Belgium & the Netherlands
(9 Days)
Brussels with Bruges & Ghent, Amsterdam with Rotterdam, The Hague & Delft
Food, Culture & Romance in Singapore & Indonesia
(13 Days)
Singapore, Nusa Dua or Jimbaran Bay, Ubud, Sumba Island
Food, Design & Culture of Copenhagen & Sweden
(12 Days)
Stockholm, Kingdom of Crystal, Wanas, Malmo, Copenhagen
Food & Wine Tour of France & Switzerland
(11 Days)
Paris, Reims & Champagne, Burgundy, Lausanne with Lavaux & Emmental
Culinary Tour of Greece & Turkey
(10 Days)
Athens, Crete, Istanbul
Culinary Tour of Slovenia & Croatia
(12 Days)
Ljubljana & Lake Bled, Istria, Split, Dubrovnik
Flavors of Southeast Asia
(16 Days)
Singapore, Saigon, Hoi An, Hanoi, Chiang Mai, Bangkok
Foodie Tour of Belgium & the Netherlands
(9 Days - Departs Daily on a Private Basis)
Brussels with Bruges & Ghent, Amsterdam with Rotterdam, The Hague & Delft
This private culinary tour of Belgium and the Netherlands features insider touring and activities that explore each country's culinary traditions, renowned beer and globally influenced cuisine. Enjoy in-depth private cultural and gastronomic touring while staying at the most beautiful and luxurious hotels in each country.
Begin in Brussels, walk through the iconic Grand-Place, the city's UNESCO-listed main square, to admire the ornate facades of the Town Hall and guild houses and see the renowned Manneken-Pis fountain and interesting street art. See Art Nouveau architecture highlights as well as the European Parliament and other institutions related to the European Union. Opt to tour the Belgian Comic Strip Center or visit the Atomium and Mini-Europe, and take a hands-on private chocolate-making lesson. One evening, enjoy a culinary walking tour through the historic center to sample Belgian specialties such as waffles and frites with mayonnaise. Perhaps also visit the Royal Museum of Fine Arts or other museums, or browse antiques districts and open-air markets. Upon request, Artisans of Leisure can also arrange special-interest activities around Brussels such as visiting gardens, Jewish touring, attending a performance at the Bozar or other theaters, visiting locations related to Tintin and his animated adventures, or seeing the Chinese Pavilion and Japanese Tower; or additional culinary activities such as a Belgian beer tasting, a tour of a local brewery, or a shrimp boat excursion on the North Sea followed by a tasting of croquettes made with fresh shrimp.
One day, enjoy a private excursion to Bruges, stopping en route to tour Ghent, a charming university town. Visit St. Bavo's Cathedral to see the spectacular Ghent Altarpiece (The Adoration of the Mystic Lamb) by Hubert and Jan van Eyck. Also see highlights such as the beautiful waterfront quays of Graslei and Korenlei, landmark Belfry tower, imposing Gravensteen (Castle of the Counts) and medieval Patershol quarter. Continue to romantic Bruges, a fairy-tale town of canals and medieval architecture. Stroll through the atmospheric backstreets, city gates and squares of this UNESCO World Heritage Site. Enjoy a boat tour along the canals and a private tour of a local brewery. See ancient monuments, the Basilica of the Holy Blood, the UNESCO-listed Begijnhof housing, and important museums of Netherlandish art such as the Groeningemuseum and St. John's Hospital. Other options include climbing to the top of the Belfry for views over Bruges, visiting a lacemaking studio, sampling locally made chocolates, biking through lesser-visited neighborhoods, and taking an in-depth private beer tour and brewery visit.
Transfer by private vehicle to Amsterdam, stopping en route to tour Rotterdam, a port city with an excellent central market. See some of the interesting contemporary architecture, such as the Cube Houses and Erasmus Bridge, built in the city over recent years. Also visit the Markthal, a large indoor market in a funky arched building, to browse food stalls and sample different types of Dutch cheese.
Continue to Amsterdam, one of the most charming cities in Europe. During private, insider-led touring, tour world-renowned museums such as the Rijksmuseum, Anne Frank House and Van Gogh Museum, and visit the most interesting neighborhoods to see our favorite markets, courtyard gardens, churches, gabled houses, canals and bridges. Enjoy insider culinary touring and activities, including a private tour and tasting at a jenever(gin-like spirit) distillery and a chef-led cooking experience at an organic farm. One evening, enjoy a private dinner cruise through the city's famous canals, sampling dishes from local restaurants along the way. Another evening, enjoy a reservation to dine on rijsttafel ("rice table"), an Indonesian-influenced meal of many small dishes. Also tour historic houses that evoke the Dutch Golden Age, such as House Van Brienen (normally closed to the public), the Rembrandt House Museum or Museum Van Loon, the home of a co-founder of the Dutch East India Company. Additional options include exploring Amsterdam School architecture sites such as Museum Het Schip, visiting the Dutch Resistance Museum and other Jewish sites, touring a small local brewery, enjoying the Heineken Experience, and shopping for antiques.
One day, visit the bustling Aalsmeer flower auction, where millions of beautiful flowers are sold and shipped around the world. Then visit Alkmaar to tour its medieval center and visit its weekly cheese market. Continue to Zaanse Schans, an open-air museum of windmills and traditional architecture, to visit a cheese shop, see colorful pigments being ground in a windmill, watch wooden clogs being made and sample typical Dutch baked goods. Enjoy lunch in one of the historic buildings, and learn how to make licorice during a hands-on workshop.
Another day, visit The Hague to see renowned art museums and palaces, and then continue to Delft, where influential artist Johannes Vermeer once lived. Tour the historic center's charming canals, backstreets, churches and antiques shops, and visit Koninklijke Porceleyne Fles (Royal Delft) for a private tour and a private Delft Blue painting workshop. Depending on your travel dates, we will also arrange a visit to the beautiful gardens of the Keukenhof (mid-March to mid-May) to stroll among thousands of colorful tulips, hyacinths and other flowers.
Upon request, Artisans of Leisure can also arrange a variety of special interest activities in and around Amsterdam, such as attending a performance at the Concertgebouw, biking through the city or countryside, visiting important Jewish history sites around the city, touring museums with an art expert, or taking a private excursion to Haarlem, Leiden, Rotterdam or the Kroller-Muller Museum.
Itinerary Overview
Day 1
Arrive Brussels, Belgium
VIP airport assistance. Private arrival transfer to hotel for 3 nights. Evening foodie walking tour
Day 2
Brussels, Bruges & Ghent


Full-day private excursion

Day 3
Brussels
Full-day private city tour
Day 4
Brussels – Rotterdam – Amsterdam, the Netherlands
Private transfer to hotel for 5 nights, with touring en route
Day 5
Amsterdam
Full-day private city tour. Evening private dinner canal cruise
Day 6
Amsterdam
Morning private city tour. Afternoon private farm and cooking experience
Day 7
Amsterdam & environs
Full-day private excursion. Reservation for rijsttafel this evening
Day 8
Amsterdam, The Hague & Delft
Full-day private excursion
Day 9
Depart Amsterdam
Private airport transfer
Hotels
| | |
| --- | --- |
| Brussels: | Hotel Amigo |
| Amsterdam: | Waldorf Astoria Amsterdam |
Cost
| | |
| --- | --- |
| $22,000 | Per person (based on double occupancy) |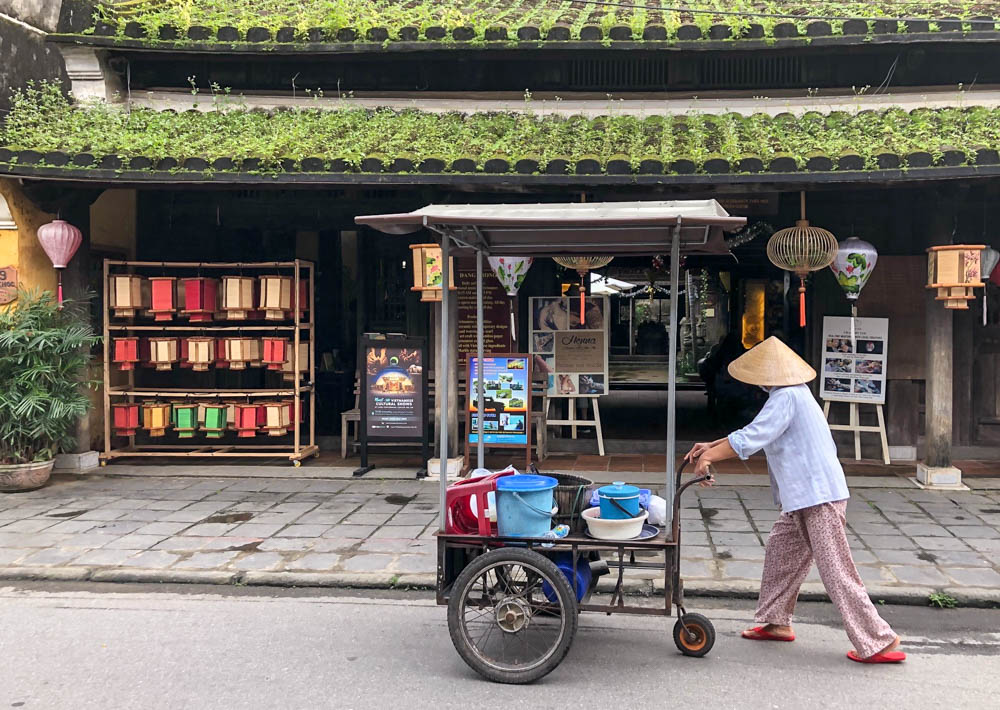 Food & Wine of Spain
(11 Days)
Madrid, Ribera del Duero, San Sebastian with Rioja & Bilbao, Barcelona
Food & Wine Tour of Italy
(11 Days)
Piedmont, Bologna & Emilia-Romagna, Tuscany & Florence
Culinary Tour of France
(8 Days)
Paris, Avignon, Aix-en-Provence
Wine Tour of Hungary
(6 Days)
Tokaj Wine Region, Budapest
Food & Wine of Australia
(12 Days)
Melbourne, Yarra Valley, Mornington Peninsula, Barossa, Adelaide, McLaren Vale, Margaret River, Perth
Food & Wine of Austria
(7 Days)
Vienna, the Wachau, Burgenland
Culinary Tour of China
(13 Days)
Beijing & Great Wall, Xian, Hangzhou, Shanghai, Hong Kong
Culinary Tour of India
(13 Days)
Delhi, Udaipur, Mumbai, Chennai
Culture, Crafts & Cuisine of Ireland
(13 Days)
Dublin, Ballyfin, Ballymaloe, Killarney, Adare, Ashford Castle
Culinary Tour of Israel
(7 Days)
Jerusalem, Tel Aviv
Best of Piedmont
(5 Days)
Culinary Tour of Japan
(15 Days)
Tokyo, Kanazawa, Yamanaka Onsen, Kyoto & Osaka, Tokyo
Food & Wine Tour of Lebanon
(7 Days)
Beirut, Sidon, Tyre, Chouf Mountains, Baalbek, Byblos, Batroun
Culinary Tour of Mexico
(10 Days)
Oaxaca, Puebla, Mexico City
Morocco for Foodies
(10 Days)
Fez, Marrakesh
Culinary Tour of Peru
(9 Days)
Lima, Sacred Valley, Machu Picchu, Cusco
Food & Wine of Portugal
(9 Days)
Porto, Douro Valley, Lisbon & environs
Whisky Tour of Scotland
(12 Days)
Edinburgh, Oban & Islay, Isle of Skye, Ross (Glenmorangie House), Speyside & Aberdeenshire, Perthshire (Gleneagles)
Culinary Tour of Sicily
(9 Days)
Palermo with Monreale, Trapani & Marsala, Sciacca & Agrigento, Noto & Modica, Taormina & Mount Etna
Singapore for Foodies
(4 Days)
Food & Wine Tour of Slovenia
(7 Days)
Ljubljana with Lake Bled & the Julian Alps, Portoroz with Brda & Piran
Culinary Tour of South Korea
(6 Days)
Seoul, Busan
Cultural & Culinary Tour of Taiwan
(8 Days)
Taipei, Tainan, Sun Moon Lake
Thailand for Foodies
(7 Days)
Bangkok, Chiang Mai
Vietnam for Foodies
(11 Days)
Hanoi, Hue, Hoi An, Saigon
MULTI-COUNTRY TOURS
The Ultimate Wine Tour: Argentina & Chile
(12 Days)
Colchagua Valley, Santiago & Valparaiso, Mendoza, Buenos Aires
Food & Wine Tour of the Basque Country & Portugal
(14 days)
Bilbao, Biarritz, San Sebastian, Rioja, Ribera del Duero, Douro Valley, Porto, Lisbon
Foodie Tour of Belgium & the Netherlands
(9 Days)
Brussels with Bruges & Ghent, Amsterdam with Rotterdam, The Hague & Delft
Food, Culture & Romance in Singapore & Indonesia
(13 Days)
Singapore, Nusa Dua or Jimbaran Bay, Ubud, Sumba Island
Food, Design & Culture of Copenhagen & Sweden
(12 Days)
Stockholm, Kingdom of Crystal, Wanas, Malmo, Copenhagen
Food & Wine Tour of France & Switzerland
(11 Days)
Paris, Reims & Champagne, Burgundy, Lausanne with Lavaux & Emmental
Culinary Tour of Greece & Turkey
(10 Days)
Athens, Crete, Istanbul
Culinary Tour of Slovenia & Croatia
(12 Days)
Ljubljana & Lake Bled, Istria, Split, Dubrovnik
Flavors of Southeast Asia
(16 Days)
Singapore, Saigon, Hoi An, Hanoi, Chiang Mai, Bangkok
We absolutely LOVED India in every way! The cookery lesson and lunch in Udaipur was great…the lunch was delicious, the house was lovely and they were so warm and welcoming. 
~ R.L., Washington, D.C.
Japan was excellent—we all had a blast. Your attention to detail and your ability to be foodie-focused and find outstanding guides sets you apart.
~ R.S., St. Petersburg, FL
One of the highlights of the trip to Bali was the cooking class you arranged in Ubud. Our instructor was the owner of the restaurant and they were so accommodating to our tastes and created a menu just for us. 
~ T.J., Norfolk, VA
Recommended by:
Departures
Conde Nast Traveler
The New York Times
Wall Street Journal
Travel + Leisure
Town & Country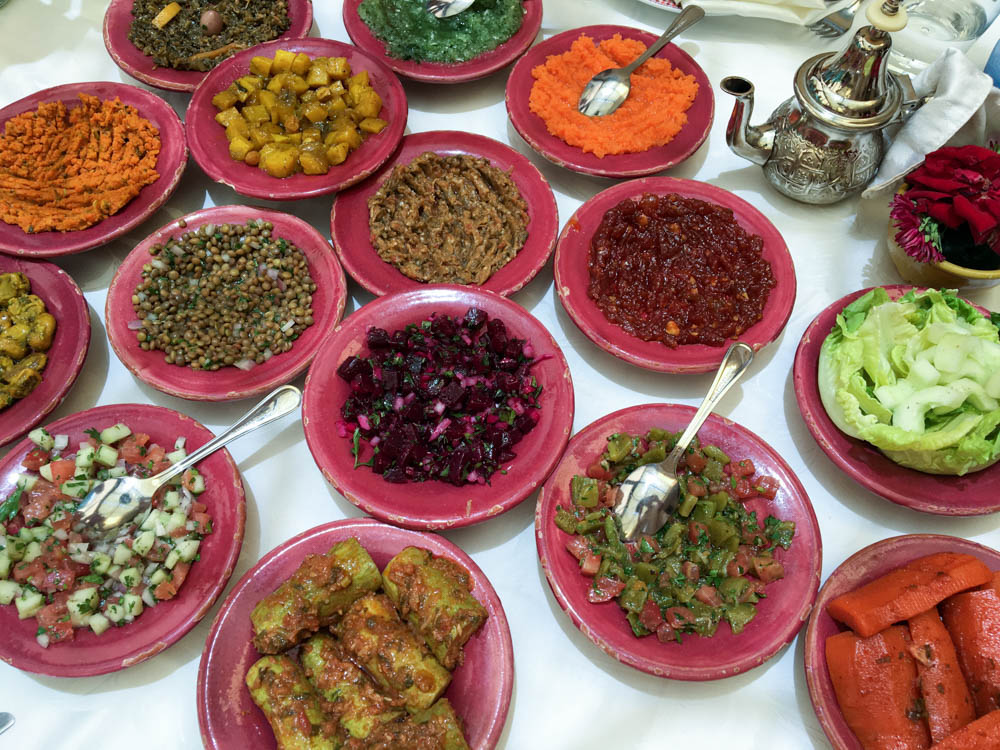 Just Back: Art, Wine, History & Interiors in Florence, Tuscany & Rome, Italy
Behind-the-Scenes Culinary and Crafts Touring in Japan
Wine Touring in Argentina & Chile
Meals We're Dreaming of Around the World
Experience Clase Azul Tequila in Mexico
Wine & Truffles in Piedmont, Italy
Touring Toyoso and Tsukiji Markets in Tokyo
A Private Chocolate-Making Lesson in Belgium
Street Food at Singapore's Hawker Centers
Must Experience: Dim Sum in Hong Kong
A Private Cooking Class in Chennai, India
Our Way into Vietnam's Food Culture