Food & Wine of Spain
(11 Days)
Madrid, Ribera del Duero, San Sebastian with Rioja & Bilbao, Barcelona
Food & Wine Tour of Italy
(11 Days)
Piedmont, Bologna & Emilia-Romagna, Tuscany & Florence
Culinary Tour of France
(8 Days)
Paris, Avignon, Aix-en-Provence
Wine Tour of Hungary
(6 Days)
Tokaj Wine Region, Budapest
Food & Wine of Australia
(12 Days)
Melbourne, Yarra Valley, Mornington Peninsula, Barossa, Adelaide, McLaren Vale, Margaret River, Perth
Food & Wine of Austria
(7 Days)
Vienna, the Wachau, Burgenland
Culinary Tour of China
(13 Days)
Beijing & Great Wall, Xian, Hangzhou, Shanghai, Hong Kong
Culinary Tour of India
(13 Days)
Delhi, Udaipur, Mumbai, Chennai
Culture, Crafts & Cuisine of Ireland
(13 Days)
Dublin, Ballyfin, Ballymaloe, Killarney, Adare, Ashford Castle
Culinary Tour of Israel
(7 Days)
Jerusalem, Tel Aviv
Best of Piedmont
(5 Days)
Culinary Tour of Japan
(15 Days)
Tokyo, Kanazawa, Yamanaka Onsen, Kyoto & Osaka, Tokyo
Food & Wine Tour of Lebanon
(7 Days)
Beirut, Sidon, Tyre, Chouf Mountains, Baalbek, Byblos, Batroun
Culinary Tour of Mexico
(10 Days)
Oaxaca, Puebla, Mexico City
Morocco for Foodies
(10 Days)
Fez, Marrakesh
Culinary Tour of Peru
(9 Days)
Lima, Sacred Valley, Machu Picchu, Cusco
Food & Wine of Portugal
(9 Days)
Porto, Douro Valley, Lisbon & environs
Whisky Tour of Scotland
(12 Days)
Edinburgh, Oban & Islay, Isle of Skye, Ross (Glenmorangie House), Speyside & Aberdeenshire, Perthshire (Gleneagles)
Culinary Tour of Sicily
(9 Days)
Palermo with Monreale, Trapani & Marsala, Sciacca & Agrigento, Noto & Modica, Taormina & Mount Etna
Singapore for Foodies
(4 Days)
Food & Wine Tour of Slovenia
(7 Days)
Ljubljana with Lake Bled & the Julian Alps, Portoroz with Brda & Piran
Culinary Tour of South Korea
(6 Days)
Seoul, Busan
Cultural & Culinary Tour of Taiwan
(8 Days)
Taipei, Tainan, Sun Moon Lake
Thailand for Foodies
(7 Days)
Bangkok, Chiang Mai
Vietnam for Foodies
(11 Days)
Hanoi, Hue, Hoi An, Saigon
MULTI-COUNTRY TOURS
The Ultimate Wine Tour: Argentina & Chile
(12 Days)
Colchagua Valley, Santiago & Valparaiso, Mendoza, Buenos Aires
Food & Wine Tour of the Basque Country & Portugal
(14 days)
Bilbao, Biarritz, San Sebastian, Rioja, Ribera del Duero, Douro Valley, Porto, Lisbon
Foodie Tour of Belgium & the Netherlands
(9 Days)
Brussels with Bruges & Ghent, Amsterdam with Rotterdam, The Hague & Delft
Food, Culture & Romance in Singapore & Indonesia
(13 Days)
Singapore, Nusa Dua or Jimbaran Bay, Ubud, Sumba Island
Food, Design & Culture of Copenhagen & Sweden
(12 Days)
Stockholm, Kingdom of Crystal, Wanas, Malmo, Copenhagen
Food & Wine Tour of France & Switzerland
(11 Days)
Paris, Reims & Champagne, Burgundy, Lausanne with Lavaux & Emmental
Culinary Tour of Greece & Turkey
(10 Days)
Athens, Crete, Istanbul
Culinary Tour of Slovenia & Croatia
(12 Days)
Ljubljana & Lake Bled, Istria, Split, Dubrovnik
Flavors of Southeast Asia
(16 Days)
Singapore, Saigon, Hoi An, Hanoi, Chiang Mai, Bangkok
Whisky Tour of Scotland
(12 Days - Departs Daily on a Private Basis)
Edinburgh, Oban & Islay, Isle of Skye, Ross (Glenmorangie House), Speyside & Aberdeenshire, Perthshire (Gleneagles)
This private whisky tour of Scotland features the most iconic Scotch whisky distilleries—with the opportunity to taste favorite Speyside, Highlands and Islay whiskies—as well as comprehensive touring of the scenic and cultural highlights of Scotland. Accommodation is in Scotland's top luxury hotels.
Begin in Edinburgh, the stunning capital of Scotland, with a stay at a sophisticated city hotel. During flexible touring with your private guide, explore the city according to your interests. Tour the Old Town, a UNESCO World Heritage Site. See Edinburgh Castle and walk along the Royal Mile, the road leading from the castle to the Palace of Holyroodhouse. Explore historic buildings, as well as the narrow closes (alleys) and stairways that connect different levels of the city. Visit shops specializing in fine woven textiles, wool tweed and other distinctive Scottish products. Also enjoy reservations for a private whisky tasting to better understand the flavors of Scotland's five main whisky regions. Depending on your interests, you might like to visit the Royal Botanic Garden or National Gallery, tour the Scottish Parliament Building, or hike up an extinct volcano for panoramic views of Edinburgh and the nearby Firth of Forth. In the summer, Artisans of Leisure can assist with tickets to the Edinburgh Tattoo or performances at the Edinburgh International Festival and Festival Fringe.
Enjoy a private transfer through the beautiful mountain and lake scenery of Loch Lomond and the Trossachs National Park. Stay at a country hotel outside the seaside town of Oban, and visit the Oban Distillery to sample their single malt Scotch whisky. One day, take an excursion by scheduled light aircraft to Islay, a nearby island known for peaty, smoky whiskies. Enjoy a private tour around Islay, including visits and tastings at legendary distilleries such as Laphroaig, Lagavulin, Ardbeg, Bowmore and Bruichladdich. Upon request, private charter flights to Islay and visits with master distillers can also be arranged.
Next, transfer to the Isle of Skye. En route, opt to see Castle Stalker, an enchanting ruin on a small island; drive through Glen Coe, a spectacular valley; or see the Jacobite Train—made famous in the Harry Potter movies—pass over the Glenfinnan Viaduct. Take the ferry to the Isle of Skye to explore some of the most dramatic landscapes in Scotland and sample whisky at renowned Talisker Distillery. Enjoy a full-day private tour of Skye to see highlights such as the rugged Cuillin Hills and the Old Man of Storr, an unusual tower-like rock formation. Also see colorful seaside villages and visit Dunvegan Castle and Gardens, the beautiful home of the head of Clan MacCleod for 800 years. Enjoy opportunities to dine on fresh seafood and other local cuisine at some of Scotland's most acclaimed gourmet restaurants.
Return to the mainland, and transfer through the Highlands and along Loch Ness to Glenmorangie House for an overnight stay. Enjoy a tour and tasting at the Glenmorangie Distillery, which has the tallest stills in Scotland. Time permitting, perhaps shop for a kilt in Inverness or visit the Battle of Culloden historical site.
Continue through the famous Speyside whisky region. Stop at distilleries along the renowned Malt Whisky Trail, such as Glenfiddich, Glenlivet and Cardhu, and visit other favorite Speyside distilleries such as Aberlour and Macallan, which has a striking, state-of-the-art distillery. Stay at the Fife Arms, a luxurious historic inn in the heart of Royal Deeside, Aberdeenshire. During private touring, see beautiful Highlands scenery in Cairngorms National Park, and highlights around the town of Braemar, famous for the annual Braemar Gathering, a renowned Highland games. Guided hikes or scenic walks can also be arranged. One day, schedule permitting, visit Balmoral Castle, the summer residence of the British royal family since the 19th century. Also warm up with a dram of whisky at the historic Royal Lochnagar Distillery.
Conclude at Gleneagles, a luxury resort on 850 acres in the rolling hills of the idyllic Perthshire countryside. During leisure time, enjoy on-site activities such as 4WD tours, golf, fishing, horseback riding, biking, falconry, tennis and more. Also enjoy the resorts full spa, fine restaurants and upscale shops. One day, enjoy a private excursion to St. Andrews, a seaside college and golf town; Glasgow, a city of art museums and Charles Rennie Mackintosh architecture; Stirling, a strategic castle town on the edge of the Highlands that played an important role in the battles for Scottish independence; filming sites used in the Outlander television series; or additional whisky distilleries. Upon request, Artisans of Leisure can also arrange a whisky blending lesson to learn about balancing flavors and try your hand at mixing fine single malts into your own blend.
Itinerary Overview
Day 1

Arrive Edinburgh

Private arrival transfer to hotel for 2 nights

Day 2

Edinburgh

Full-day private city tour

Day 3

Edinburgh – Oban

Private transfer to hotel for 2 nights, with scenic touring and a distillery visit en route

Day 4

Oban & Islay

Private transfer to airport for scheduled light aircraft flight to Islay for island and distillery touring. Return to Oban by scheduled light aircraft and private transfer back to hotel

Day 5

Oban – Isle of Skye

Transfer via private car and ferry to hotel for 2 nights, with touring and a distillery visit en route

Day 6

Isle of Skye

Full-day private tour

Day 7

Isle of Skye – Ross

Private transfer to lodge for 1 night. Afternoon distillery visit

Day 8

Ross – Speyside – Royal Deeside & Aberdeenshire

Private transfer to hotel for 2 nights, with optional touring of Inverness and visits to Speyside distilleries en route

Day 9

Royal Deeside & Aberdeenshire

Private scenic and cultural touring and distillery visit in the region

Day 10

Royal Deeside & Aberdeenshire – Gleneagles

Private transfer to resort for 2 nights

Day 11

Gleneagles & environs

Private flexible touring in the region, including options such as Stirling Castle, small distilleries, Glasgow and St. Andrews

Day 12

Depart Edinburgh or Glasgow

Private airport transfer
Hotels
| | |
| --- | --- |
| Edinburgh: | The Balmoral |
| Oban: | Isle of Eriska Hotel or Airds Hotel |
| Isle of Skye: | Three Chimneys or Kinloch Lodge |
| Ross: | Glenmorangie House |
| Aberdeenshire: | The Fife Arms |
| Perthshire: | Gleneagles |
Cost
| | |
| --- | --- |
| $20,780 | Per person (double occupancy) |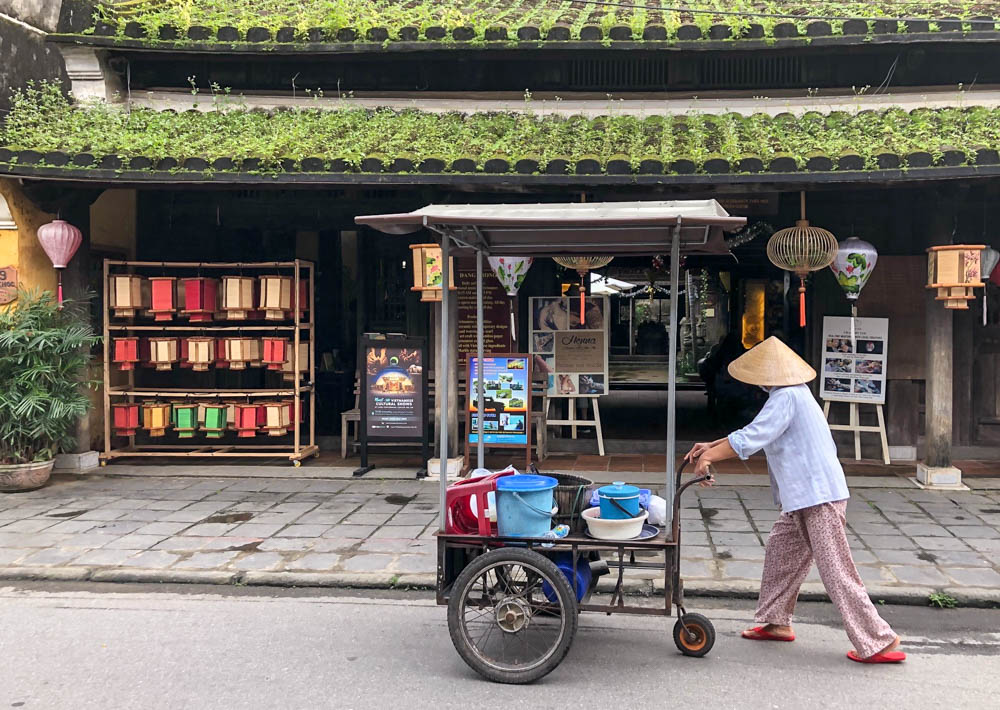 Food & Wine of Spain
(11 Days)
Madrid, Ribera del Duero, San Sebastian with Rioja & Bilbao, Barcelona
Food & Wine Tour of Italy
(11 Days)
Piedmont, Bologna & Emilia-Romagna, Tuscany & Florence
Culinary Tour of France
(8 Days)
Paris, Avignon, Aix-en-Provence
Wine Tour of Hungary
(6 Days)
Tokaj Wine Region, Budapest
Food & Wine of Australia
(12 Days)
Melbourne, Yarra Valley, Mornington Peninsula, Barossa, Adelaide, McLaren Vale, Margaret River, Perth
Food & Wine of Austria
(7 Days)
Vienna, the Wachau, Burgenland
Culinary Tour of China
(13 Days)
Beijing & Great Wall, Xian, Hangzhou, Shanghai, Hong Kong
Culinary Tour of India
(13 Days)
Delhi, Udaipur, Mumbai, Chennai
Culture, Crafts & Cuisine of Ireland
(13 Days)
Dublin, Ballyfin, Ballymaloe, Killarney, Adare, Ashford Castle
Culinary Tour of Israel
(7 Days)
Jerusalem, Tel Aviv
Best of Piedmont
(5 Days)
Culinary Tour of Japan
(15 Days)
Tokyo, Kanazawa, Yamanaka Onsen, Kyoto & Osaka, Tokyo
Food & Wine Tour of Lebanon
(7 Days)
Beirut, Sidon, Tyre, Chouf Mountains, Baalbek, Byblos, Batroun
Culinary Tour of Mexico
(10 Days)
Oaxaca, Puebla, Mexico City
Morocco for Foodies
(10 Days)
Fez, Marrakesh
Culinary Tour of Peru
(9 Days)
Lima, Sacred Valley, Machu Picchu, Cusco
Food & Wine of Portugal
(9 Days)
Porto, Douro Valley, Lisbon & environs
Whisky Tour of Scotland
(12 Days)
Edinburgh, Oban & Islay, Isle of Skye, Ross (Glenmorangie House), Speyside & Aberdeenshire, Perthshire (Gleneagles)
Culinary Tour of Sicily
(9 Days)
Palermo with Monreale, Trapani & Marsala, Sciacca & Agrigento, Noto & Modica, Taormina & Mount Etna
Singapore for Foodies
(4 Days)
Food & Wine Tour of Slovenia
(7 Days)
Ljubljana with Lake Bled & the Julian Alps, Portoroz with Brda & Piran
Culinary Tour of South Korea
(6 Days)
Seoul, Busan
Cultural & Culinary Tour of Taiwan
(8 Days)
Taipei, Tainan, Sun Moon Lake
Thailand for Foodies
(7 Days)
Bangkok, Chiang Mai
Vietnam for Foodies
(11 Days)
Hanoi, Hue, Hoi An, Saigon
MULTI-COUNTRY TOURS
The Ultimate Wine Tour: Argentina & Chile
(12 Days)
Colchagua Valley, Santiago & Valparaiso, Mendoza, Buenos Aires
Food & Wine Tour of the Basque Country & Portugal
(14 days)
Bilbao, Biarritz, San Sebastian, Rioja, Ribera del Duero, Douro Valley, Porto, Lisbon
Foodie Tour of Belgium & the Netherlands
(9 Days)
Brussels with Bruges & Ghent, Amsterdam with Rotterdam, The Hague & Delft
Food, Culture & Romance in Singapore & Indonesia
(13 Days)
Singapore, Nusa Dua or Jimbaran Bay, Ubud, Sumba Island
Food, Design & Culture of Copenhagen & Sweden
(12 Days)
Stockholm, Kingdom of Crystal, Wanas, Malmo, Copenhagen
Food & Wine Tour of France & Switzerland
(11 Days)
Paris, Reims & Champagne, Burgundy, Lausanne with Lavaux & Emmental
Culinary Tour of Greece & Turkey
(10 Days)
Athens, Crete, Istanbul
Culinary Tour of Slovenia & Croatia
(12 Days)
Ljubljana & Lake Bled, Istria, Split, Dubrovnik
Flavors of Southeast Asia
(16 Days)
Singapore, Saigon, Hoi An, Hanoi, Chiang Mai, Bangkok
We absolutely LOVED India in every way! The cookery lesson and lunch in Udaipur was great…the lunch was delicious, the house was lovely and they were so warm and welcoming. 
~ R.L., Washington, D.C.
Japan was excellent—we all had a blast. Your attention to detail and your ability to be foodie-focused and find outstanding guides sets you apart.
~ R.S., St. Petersburg, FL
One of the highlights of the trip to Bali was the cooking class you arranged in Ubud. Our instructor was the owner of the restaurant and they were so accommodating to our tastes and created a menu just for us. 
~ T.J., Norfolk, VA
Recommended by:
Departures
Conde Nast Traveler
The New York Times
Wall Street Journal
Travel + Leisure
Town & Country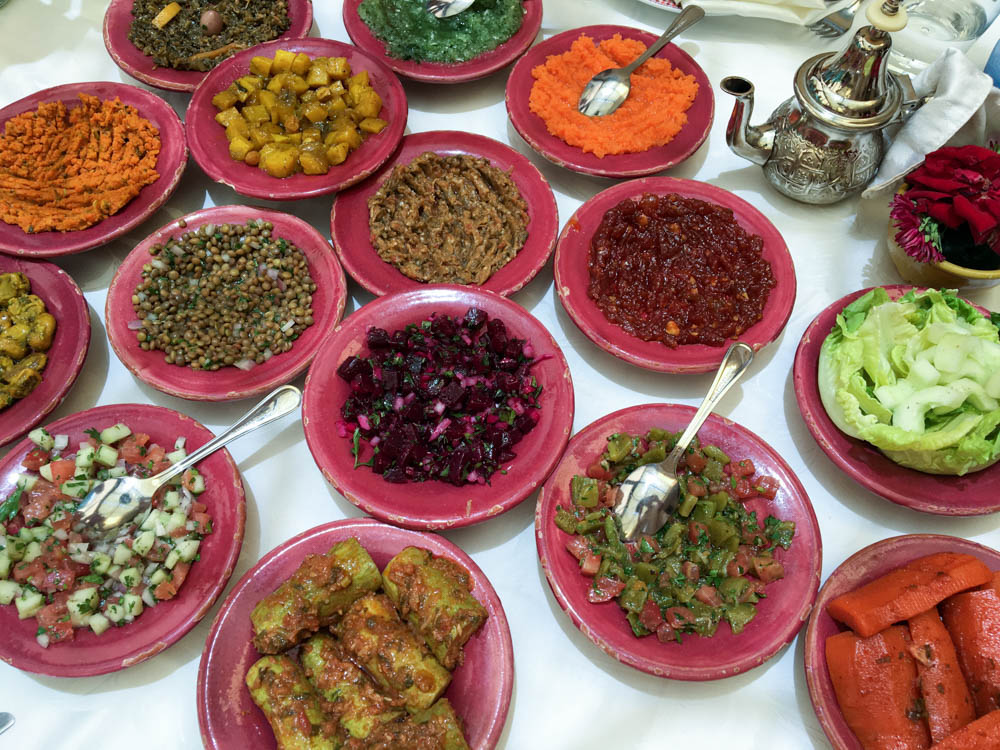 Just Back: Art, Wine, History & Interiors in Florence, Tuscany & Rome, Italy
Behind-the-Scenes Culinary and Crafts Touring in Japan
Wine Touring in Argentina & Chile
Meals We're Dreaming of Around the World
Experience Clase Azul Tequila in Mexico
Wine & Truffles in Piedmont, Italy
Touring Toyoso and Tsukiji Markets in Tokyo
A Private Chocolate-Making Lesson in Belgium
Street Food at Singapore's Hawker Centers
Must Experience: Dim Sum in Hong Kong
A Private Cooking Class in Chennai, India
Our Way into Vietnam's Food Culture