Food & Wine of Spain
(11 Days)
Madrid, Ribera del Duero, San Sebastian with Rioja & Bilbao, Barcelona
Food & Wine Tour of Italy
(11 Days)
Piedmont, Bologna & Emilia-Romagna, Tuscany & Florence
Culinary Tour of France
(8 Days)
Paris, Avignon, Aix-en-Provence
Wine Tour of Hungary
(6 Days)
Tokaj Wine Region, Budapest
Food & Wine of Australia
(12 Days)
Melbourne, Yarra Valley, Mornington Peninsula, Barossa, Adelaide, McLaren Vale, Margaret River, Perth
Food & Wine of Austria
(7 Days)
Vienna, the Wachau, Burgenland
Culinary Tour of China
(13 Days)
Beijing & Great Wall, Xian, Hangzhou, Shanghai, Hong Kong
Culinary Tour of India
(13 Days)
Delhi, Udaipur, Mumbai, Chennai
Culture, Crafts & Cuisine of Ireland
(13 Days)
Dublin, Ballyfin, Ballymaloe, Killarney, Adare, Ashford Castle
Culinary Tour of Israel
(7 Days)
Jerusalem, Tel Aviv
Best of Piedmont
(5 Days)
Culinary Tour of Japan
(15 Days)
Tokyo, Kanazawa, Yamanaka Onsen, Kyoto & Osaka, Tokyo
Food & Wine Tour of Lebanon
(7 Days)
Beirut, Sidon, Tyre, Chouf Mountains, Baalbek, Byblos, Batroun
Culinary Tour of Mexico
(10 Days)
Oaxaca, Puebla, Mexico City
Morocco for Foodies
(10 Days)
Fez, Marrakesh
Culinary Tour of Peru
(9 Days)
Lima, Sacred Valley, Machu Picchu, Cusco
Food & Wine of Portugal
(9 Days)
Porto, Douro Valley, Lisbon & environs
Whisky Tour of Scotland
(12 Days)
Edinburgh, Oban & Islay, Isle of Skye, Ross (Glenmorangie House), Speyside & Aberdeenshire, Perthshire (Gleneagles)
Culinary Tour of Sicily
(9 Days)
Palermo with Monreale, Trapani & Marsala, Sciacca & Agrigento, Noto & Modica, Taormina & Mount Etna
Singapore for Foodies
(4 Days)
Food & Wine Tour of Slovenia
(7 Days)
Ljubljana with Lake Bled & the Julian Alps, Portoroz with Brda & Piran
Culinary Tour of South Korea
(6 Days)
Seoul, Busan
Cultural & Culinary Tour of Taiwan
(8 Days)
Taipei, Tainan, Sun Moon Lake
Thailand for Foodies
(7 Days)
Bangkok, Chiang Mai
Vietnam for Foodies
(11 Days)
Hanoi, Hue, Hoi An, Saigon
MULTI-COUNTRY TOURS
The Ultimate Wine Tour: Argentina & Chile
(12 Days)
Colchagua Valley, Santiago & Valparaiso, Mendoza, Buenos Aires
Food & Wine Tour of the Basque Country & Portugal
(14 days)
Bilbao, Biarritz, San Sebastian, Rioja, Ribera del Duero, Douro Valley, Porto, Lisbon
Foodie Tour of Belgium & the Netherlands
(9 Days)
Brussels with Bruges & Ghent, Amsterdam with Rotterdam, The Hague & Delft
Food, Culture & Romance in Singapore & Indonesia
(13 Days)
Singapore, Nusa Dua or Jimbaran Bay, Ubud, Sumba Island
Food, Design & Culture of Copenhagen & Sweden
(12 Days)
Stockholm, Kingdom of Crystal, Wanas, Malmo, Copenhagen
Food & Wine Tour of France & Switzerland
(11 Days)
Paris, Reims & Champagne, Burgundy, Lausanne with Lavaux & Emmental
Culinary Tour of Greece & Turkey
(10 Days)
Athens, Crete, Istanbul
Culinary Tour of Slovenia & Croatia
(12 Days)
Ljubljana & Lake Bled, Istria, Split, Dubrovnik
Flavors of Southeast Asia
(16 Days)
Singapore, Saigon, Hoi An, Hanoi, Chiang Mai, Bangkok
Culinary Tour of India
(13 Days - Departs Daily on a Private Basis)
Delhi, Udaipur, Mumbai, Chennai
On this private culinary tour, explore the flavors of three of India's most gastronomically intriguing regions—the tandoori and naan of the north, the seafood and coconut milk dishes of the west, and the dosas and stews of the south—while staying in the most luxurious hotels and enjoying private touring of the cultural highlights of each destination.
Begin in Delhi, the vibrant capital of India. One morning, visit a local market, followed by a private cooking lesson. Also walk through a fragrant spice market, and, if desired, sample snacks at a street stall (your guide will suggest the best and safest places). During private cultural touring with your expert local guide, experience the best of Old and New Delhi: ride a rickshaw through bustling markets and bazaars overflowing with bangles and saris; browse fashionable districts filled with galleries and boutiques selling beautiful Indian crafts and decorative items; tour historic attractions and UNESCO sites such as the Red Fort, Humayun's Tomb, Qutb Minar and Jama Masjid; and visit the Gandhi Memorial Museum, Crafts Museum or other specialty museums. Other options include personalized shopping tours, visiting the Lodhi Gardens and more.
Continue to Udaipur, a beautiful city built around lakes and hills. One day, Artisans of Leisure will arrange an insider culinary experience at the home of a prestigious local family. During private cultural touring, enjoy a private cruise on Lake Pichola, tour the City Palace and Jagdish Temple, visit Saheliyon Ki Bari Garden, see decorative arts highlights, walk through whitewashed backstreets, browse local bazaars, and visit local studios specializing in miniature paintings and folk art. Another day, take a private excursion to see interesting local temples and enjoy a memorable lunch in an 18th-century palace with amazing views. During leisure time, enjoy the luxurious facilities at the lavish Udaivilas resort.
Next, visit exciting Mumbai (Bombay), the economic capital of India and the home of the Bollywood film industry. Rise early one morning to see fishing boats hauling in their catch, and watch the city come alive at the fish auction and wholesale vegetable markets. Enjoy a private cooking lesson of Parsi, Goan or seafood dishes. Also, help a Mumbai dabbawala (delivery man) sort and deliver tiffin lunches to office workers. During private cultural touring, explore the lively food and art scene, walk along the waterfront, visit the most interesting neighborhoods to browse boutiques or stop in cafes, visit Crawford Market, tour top cultural attractions such as Prince of Wales Museum and UNESCO-listed Victorian architecture, walk through bazaars dedicated to flowers and jewelry, tour contemporary art galleries or see Dhobi Ghat, a famous open-air laundry. Also take a private boat ride to Elephant Island and the Elephanta Caves, a UNESCO-listed site of rock-cut Hindu cave temples. Artisans of Leisure can also make reservations at Mumbai's top restaurants or tickets for Bollywood shows.
End in Chennai (Madras), the seaside capital of Tamil Nadu. Visit a local market with an expert culinary guide, and learn about the history and culture surrounding south Indian cuisine. Select ingredients, and learn about Indian herbs and spices such as cardamom, coriander, turmeric and ginger. During a private cooking lesson, learn to make several typical south Indian dishes, such as dosas and coconut chutney. During private cultural touring, learn about the history of Chennai, and see beautiful colonial architecture. One day, take a private excursion to two of the most important and impressive temple complexes in southern India: Kanchipuram, a major Hindu pilgrimage site with more than 100 active temples, and Mamallapuram (Mahabalipuram), a UNESCO World Heritage Site of amazing rock-cut sculptures and temples created in the seventh and eighth centuries.
This tour can be customized based on individual culinary interests.
Itinerary Overview
Day 1
Arrive Delhi


VIP arrival assistance. Private arrival transfer to hotel for 3 nights

Day 2
Delhi


Full-day private city tour

Day 3
Delhi


Morning private market visit and cooking lesson. Afternoon private city tour

Day 4
Delhi – Udaipur


Private transfer to airport for flight to Udaipur. Private arrival transfer to hotel for 3 nights

Day 5
Udaipur


Full-day private city tour, including hands-on cooking demonstration and lunch with a local family. Sunset boat ride on Lake Pichola

Day 6

Udaipur

Private excursion to nearby temples, including gourmet lunch at palace


Day 7
Udaipur – Mumbai


Private transfer to airport for flight to Mumbai. Private arrival transfer to hotel for 3 nights

Day 8
Mumbai


Early morning tour of fish auction and wholesale markets. Private cooking lesson. Afternoon private city tour

Day 9
Mumbai


Morning private dabbawala experience. Afternoon boat ride to Elephanta Island

Day 10
Mumbai – Chennai


Private transfer to airport for flight to Chennai. Private arrival transfer to hotel for 3 nights

Day 11
Chennai


Morning private market tour and cooking lesson. Afternoon private city tour

Day 12
Chennai & environs


Full-day private excursion to Kanchipuram and Mahabalipuram

Day 13
Depart Chennai


Private airport transfer
Hotels
| | |
| --- | --- |
| Delhi: | The Leela Palace, The Oberoi New Delhi or The Imperial New Delhi |
| Udaipur: | The Oberoi Udaivilas |
| Mumbai: | The Taj Mahal Palace or The Oberoi Mumbai |
| Chennai: | The Leela Palace or Park Hyatt Chennai |
Cost
$12,975
Per person (double occupancy)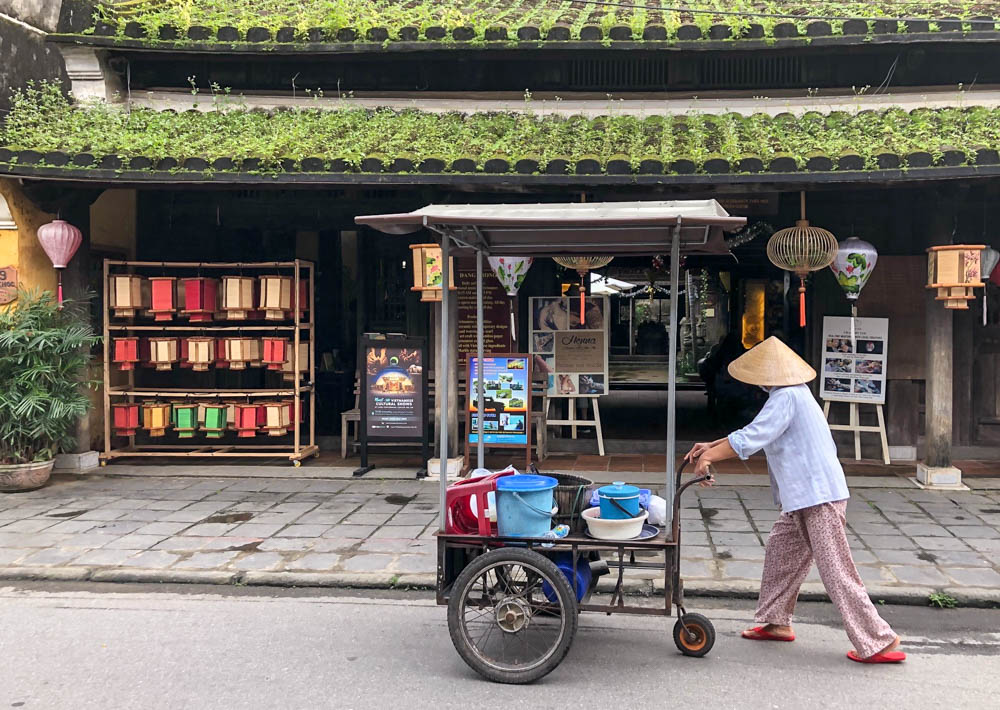 Food & Wine of Spain
(11 Days)
Madrid, Ribera del Duero, San Sebastian with Rioja & Bilbao, Barcelona
Food & Wine Tour of Italy
(11 Days)
Piedmont, Bologna & Emilia-Romagna, Tuscany & Florence
Culinary Tour of France
(8 Days)
Paris, Avignon, Aix-en-Provence
Wine Tour of Hungary
(6 Days)
Tokaj Wine Region, Budapest
Food & Wine of Australia
(12 Days)
Melbourne, Yarra Valley, Mornington Peninsula, Barossa, Adelaide, McLaren Vale, Margaret River, Perth
Food & Wine of Austria
(7 Days)
Vienna, the Wachau, Burgenland
Culinary Tour of China
(13 Days)
Beijing & Great Wall, Xian, Hangzhou, Shanghai, Hong Kong
Culinary Tour of India
(13 Days)
Delhi, Udaipur, Mumbai, Chennai
Culture, Crafts & Cuisine of Ireland
(13 Days)
Dublin, Ballyfin, Ballymaloe, Killarney, Adare, Ashford Castle
Culinary Tour of Israel
(7 Days)
Jerusalem, Tel Aviv
Best of Piedmont
(5 Days)
Culinary Tour of Japan
(15 Days)
Tokyo, Kanazawa, Yamanaka Onsen, Kyoto & Osaka, Tokyo
Food & Wine Tour of Lebanon
(7 Days)
Beirut, Sidon, Tyre, Chouf Mountains, Baalbek, Byblos, Batroun
Culinary Tour of Mexico
(10 Days)
Oaxaca, Puebla, Mexico City
Morocco for Foodies
(10 Days)
Fez, Marrakesh
Culinary Tour of Peru
(9 Days)
Lima, Sacred Valley, Machu Picchu, Cusco
Food & Wine of Portugal
(9 Days)
Porto, Douro Valley, Lisbon & environs
Whisky Tour of Scotland
(12 Days)
Edinburgh, Oban & Islay, Isle of Skye, Ross (Glenmorangie House), Speyside & Aberdeenshire, Perthshire (Gleneagles)
Culinary Tour of Sicily
(9 Days)
Palermo with Monreale, Trapani & Marsala, Sciacca & Agrigento, Noto & Modica, Taormina & Mount Etna
Singapore for Foodies
(4 Days)
Food & Wine Tour of Slovenia
(7 Days)
Ljubljana with Lake Bled & the Julian Alps, Portoroz with Brda & Piran
Culinary Tour of South Korea
(6 Days)
Seoul, Busan
Cultural & Culinary Tour of Taiwan
(8 Days)
Taipei, Tainan, Sun Moon Lake
Thailand for Foodies
(7 Days)
Bangkok, Chiang Mai
Vietnam for Foodies
(11 Days)
Hanoi, Hue, Hoi An, Saigon
MULTI-COUNTRY TOURS
The Ultimate Wine Tour: Argentina & Chile
(12 Days)
Colchagua Valley, Santiago & Valparaiso, Mendoza, Buenos Aires
Food & Wine Tour of the Basque Country & Portugal
(14 days)
Bilbao, Biarritz, San Sebastian, Rioja, Ribera del Duero, Douro Valley, Porto, Lisbon
Foodie Tour of Belgium & the Netherlands
(9 Days)
Brussels with Bruges & Ghent, Amsterdam with Rotterdam, The Hague & Delft
Food, Culture & Romance in Singapore & Indonesia
(13 Days)
Singapore, Nusa Dua or Jimbaran Bay, Ubud, Sumba Island
Food, Design & Culture of Copenhagen & Sweden
(12 Days)
Stockholm, Kingdom of Crystal, Wanas, Malmo, Copenhagen
Food & Wine Tour of France & Switzerland
(11 Days)
Paris, Reims & Champagne, Burgundy, Lausanne with Lavaux & Emmental
Culinary Tour of Greece & Turkey
(10 Days)
Athens, Crete, Istanbul
Culinary Tour of Slovenia & Croatia
(12 Days)
Ljubljana & Lake Bled, Istria, Split, Dubrovnik
Flavors of Southeast Asia
(16 Days)
Singapore, Saigon, Hoi An, Hanoi, Chiang Mai, Bangkok
We absolutely LOVED India in every way! The cookery lesson and lunch in Udaipur was great…the lunch was delicious, the house was lovely and they were so warm and welcoming. 
~ R.L., Washington, D.C.
Japan was excellent—we all had a blast. Your attention to detail and your ability to be foodie-focused and find outstanding guides sets you apart.
~ R.S., St. Petersburg, FL
One of the highlights of the trip to Bali was the cooking class you arranged in Ubud. Our instructor was the owner of the restaurant and they were so accommodating to our tastes and created a menu just for us. 
~ T.J., Norfolk, VA
Recommended by:
Departures
Conde Nast Traveler
The New York Times
Wall Street Journal
Travel + Leisure
Town & Country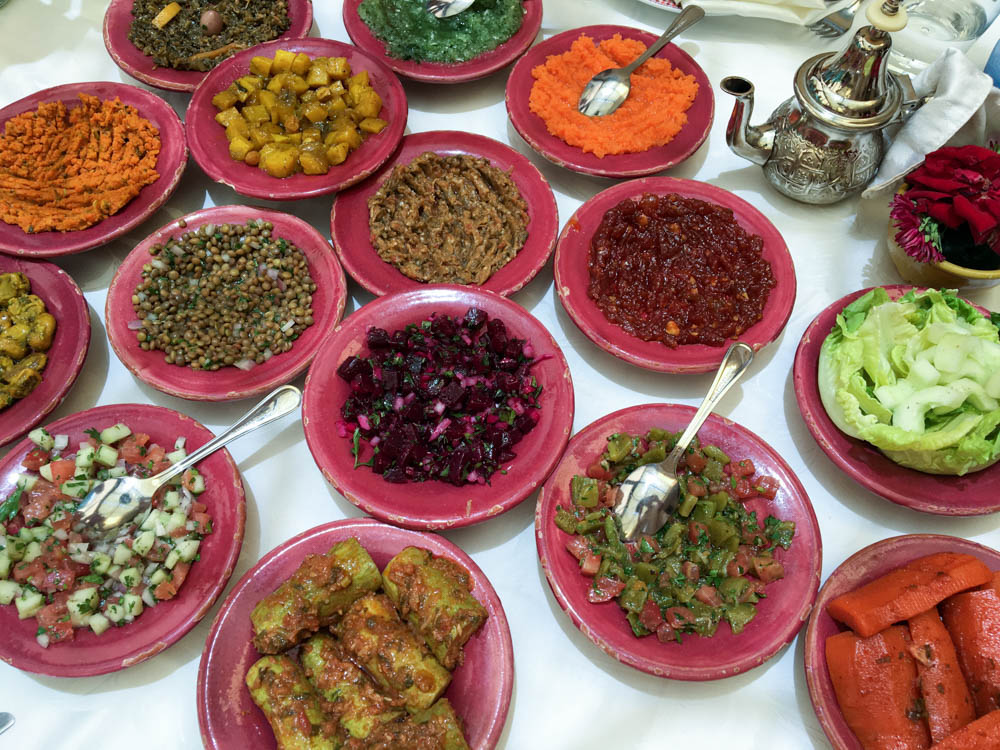 Just Back: Art, Wine, History & Interiors in Florence, Tuscany & Rome, Italy
Behind-the-Scenes Culinary and Crafts Touring in Japan
Wine Touring in Argentina & Chile
Meals We're Dreaming of Around the World
Experience Clase Azul Tequila in Mexico
Wine & Truffles in Piedmont, Italy
Touring Toyoso and Tsukiji Markets in Tokyo
A Private Chocolate-Making Lesson in Belgium
Street Food at Singapore's Hawker Centers
Must Experience: Dim Sum in Hong Kong
A Private Cooking Class in Chennai, India
Our Way into Vietnam's Food Culture