September 21, 2011
Last-minute Fall Travel Ideas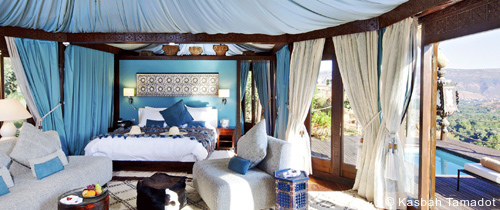 October and November are two of the best months to travel in many of our destinations—the crowds are gone and the weather is often ideal. If you are considering booking an overseas getaway during the next several months, here are a few of our travel specialists' top picks for autumn trips.
MOROCCO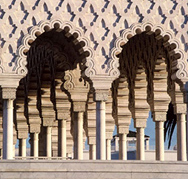 Autumn is a terrific time to enjoy our unrivaled private Morocco tours—we include one guide and driver at your disposal throughout the tour, as well as accommodation at Morocco's most spectacular luxury resorts, such as Kasbah Tamadot (pictured above) in the Atlas Mountains and Amanjena in Marrakesh. We highly recommend combining the following destinations: the ancient medina of spiritual and intellectual Fez, the legendary markets and Moorish gardens of romantic Marrakesh, the fortresses and citadels of Ouarzazate, the Berber villages of the Atlas Mountains and a private tented camp in the Sahara.
AUSTRIA, GERMANY & SWITZERLAND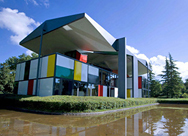 One of our favorite itineraries is our 16-day Exclusive Austria, Germany & Switzerland tour, which takes in culture-rich Vienna and Salzburg, the fairy-tale castles and medieval villages of Munich and the Romantic Road, the Porsche and Mercedes-Benz car museums in Stuttgart, the thermal spas of Baden-Baden (including a day trip to Strasbourg, France, or a day excursion along the Alsace Wine Route), significant architecture destinations, and the art and sophistication of Basel, Zurich and Winterthur.
INDIA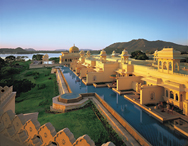 Clear skies, traditional festivals and the onset of tiger-viewing season make this a wonderful time to explore the highlights of India for the first time or to return to discover new regions. Our private India tours feature the most spectacular combination of luxury resorts in this colorful and compelling country. Enjoy seamless travel logistics while exploring the palaces and villages of Rajasthan, the cultural and culinary highlights of Delhi, the romance of the Taj Mahal, the sophistication of Mumbai, a luxury tiger safari in Ranthambore, world-class spas, incredible shopping and much more.
SOUTH AFRICA & VICTORIA FALLS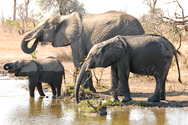 It's spring in the Southern Hemisphere, which is a great time to enjoy the sunny coastal beauty of Cape Town, the lush greenery of the Winelands, and a luxurious safari in or near Kruger National Park or at one of South Africa's malaria-free game reserves. Travelers on our exclusive South Africa tours and safaris stay at the most luxurious five-star  lodges (including Singita), and enjoy private insider tours of Cape Town, personalized wine tastings in Franschhoek and Stellenbosch and scenic journeys to spectacular Victoria Falls on the border of Zimbabwe and Zambia.
JAPAN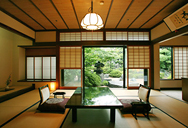 Our favorite time to visit Japan is autumn, when the brilliant fall foliage reaches its peak and creates a delightful backdrop for touring, especially at the temples and gardens in Kyoto. The destinations in our private Japan tours, including Tokyo, Kyoto, Hakone and Kanazawa, are as wonderful as ever. Our exceptional accommodations in Japan include the finest luxury hotels and traditional ryokans. Contact us for a tour that emphasizes the best of Japan's traditional and modern culture.
ARGENTINA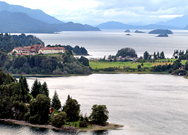 It's spring in South America and that means the violet-hued jacaranda trees are in bloom and the weather is ideal for enjoying our culture-meets-soft-adventure Argentina tours. We've crafted itineraries that highlight every aspect of this culturally rich and nature-blessed country: the vibrant neighborhoods, legendary tango halls and incredible shopping in Buenos Aires; the stunning glaciers and lakes of Patagonia; the power and majesty of Iguazu Falls; and the wine estates of Mendoza.
ITALY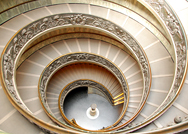 Italy is beautiful in the autumn. Temperatures are moderate and the crowds have thinned, making it a lovely time to explore the country's legendary cities and lesser-known rural regions. Our Italy tours offer a luxurious, hassle-free way to experience Venice, Rome and Florence, as well as Tuscany, where autumn wildflowers and grape and olive harvests are highlights. The Lake Region is gorgeous at this time of year and combines well with neighboring Switzerland. Also highly recommended are sunny and food-centric Puglia and Sicily. Our Italy tours include exclusive hotels such as the Four Seasons Florence and Villa d'Este.
BERLIN, DRESDEN & PRAGUE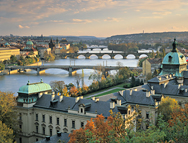 Our 8-day Highlights of Berlin & Prague tour is the perfect autumn getaway for anyone who appreciates history, art and architecture, and cities. Experience Berlin's contemporary architecture, Jewish and war history, world-class museums, cafes and specialty shops. Take a day trip to Potsdam to see Sanssouci Palace, historic villas and the Old Town. See the artistic treasures of Dresden and perhaps have lunch at the state-of-the-art VW factory. In Prague, enjoy Art Nouveau buildings and concert halls, tour a working monastery, and explore medieval squares and shops filled with Bohemian crystal.
Destinations: Africa, Asia, Europe
Tags: Africa, autumn, Berlin, Dresden, fall, Kruger National Park, last-minute, luxury hotels, luxury tours, luxury travel, Prague, safaris, South America, trips, Victoria Falls