January 5, 2015
Hiking in El Torcal, Spain
El Torcal Natural Park Reserve is one of our favorite off-the-beaten-track destinations in Spain, especially for hikers or anyone interested in spectacular scenery.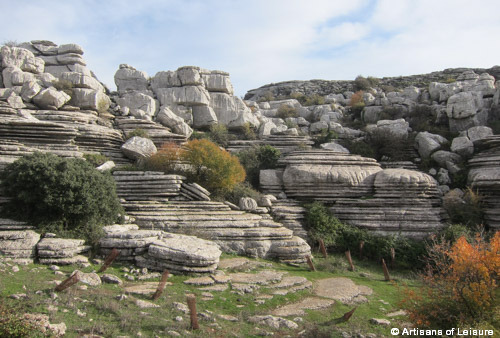 A craggy, otherworldly landscape of eroded limestone karsts on a high plateau, El Torcal was formed millions of years ago during the Jurassic Period, when the area was under the sea. In fact, fossils of giant ammonites and other prehistoric sea creatures are visible among the rocks of the park.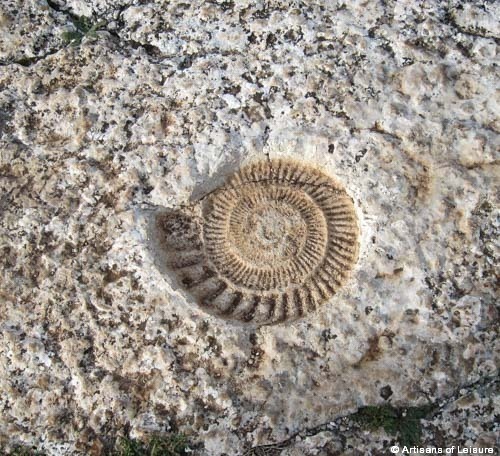 A variety of fascinating fauna, some endemic to the area, inhabit El Torcal. Families of mountain goats often bound across the rocks. You might also spot foxes, badgers, rabbits and even wild cats, as well as a variety of unusual birds such as golden eagles, griffin vultures and bee-eaters.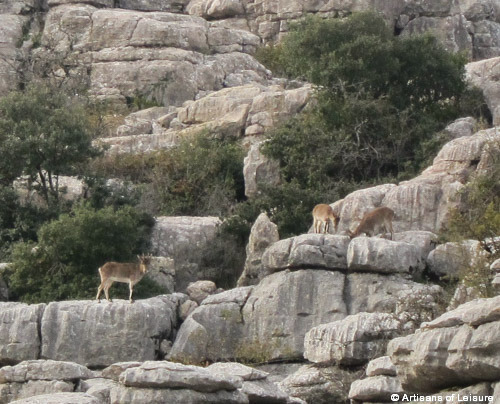 The reserve's unusual microclimate and water drainage have eroded the porous limestone of the karsts in distinctive patterns. Rocks that appear to be balancing on top of one another, like a cairn, are actually one piece of stone. Many of the more distinctive rocks have been given names that reflect their unique shapes, such as the Screw, the Molar and the Dinosaur.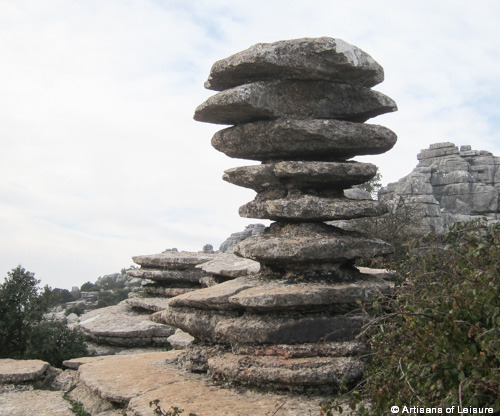 El Torcal's raised position offers panoramic views over the whitewashed villages and rolling farmland hundreds of feet below.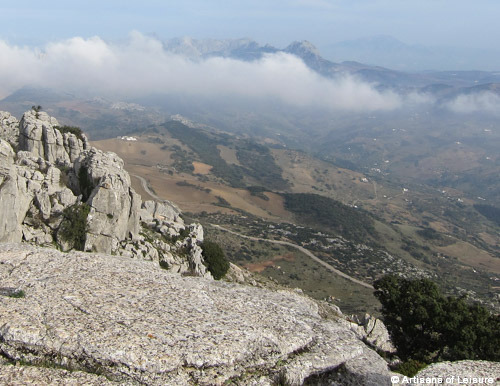 The reserve is also a destination for stargazing. The clear night skies are relatively free of light pollution, and the park's observatory has high-powered telescopes and sun-viewing equipment.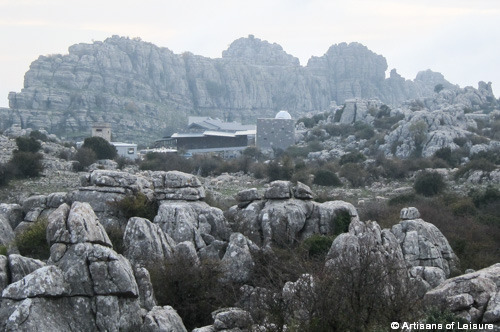 Artisans of Leisure can arrange private excursions to El Torcal, including guided hiking, from Malaga, Marbella or other destinations in Andalusia as part of our private Spain tours.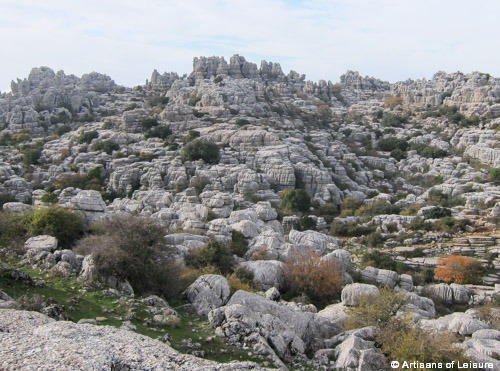 Tags: active tours, adventure tours, Andalusia tours, El Torcal, Europe, fossils, hiking, hiking tours in Spain, luxury travel Europe, luxury travel Spain, national parks, nature, private day tours, Spain, Spain tours