January 2, 2015
Exquisite Japanese Lacquerware
Lacquerware is one of our favorite crafts from Japan, where is it known as urushi (lacquer), shikki (lacquerware) or nurimono (coated things).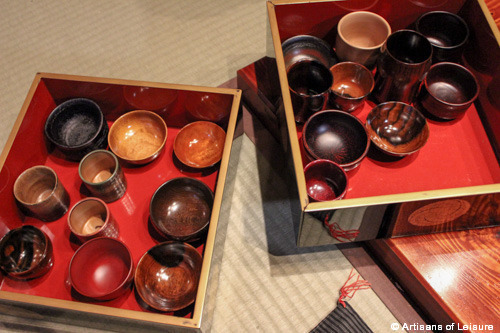 Ishikawa Prefecture is among the most famous of the many regions in Japan where lacquerware is produced.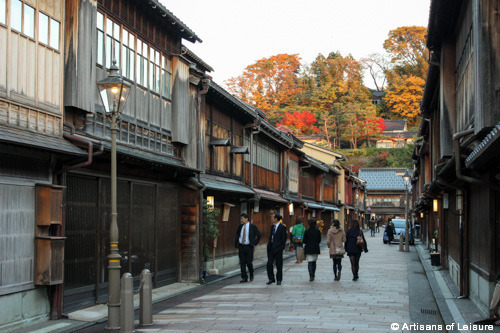 Kanazawa, the capital of Ishikawa and historically one of the most powerful castle towns in Japan, is renowned for many types of high-quality handicrafts, including Kanazawa shikki lacquerware.
Kanazawa shikki often incorporates gold leaf, another local specialty, in beautiful boxes, tea ceremony utensils and housewares. We arrange for our travelers to see how these crafts are made, and also take them to the best upscale shops in the former geisha district and elsewhere around Kanazawa.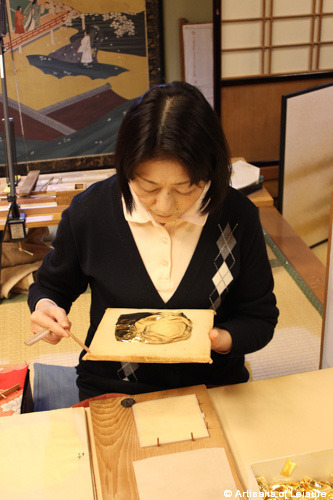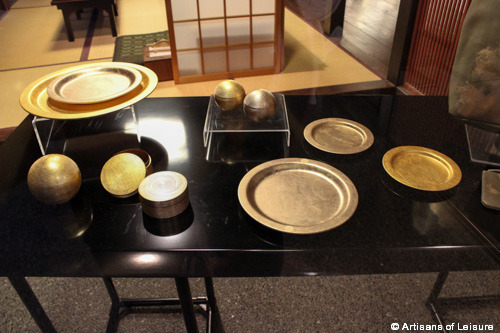 We can also arrange for lacquerware enthusiasts to venture out the Noto Peninsula to Wajima, which is so famous for lacquerware that the craft is depicted on the town's manhole covers.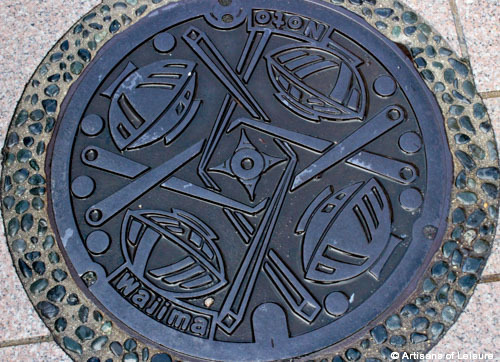 The collection at the Wajima Lacquerware Museum includes gorgeous antique and contemporary pieces created using the chinkin (etched lacquer inlaid with gold) and maki-e (lacquer painted and sprinkled with gold) decoration techniques.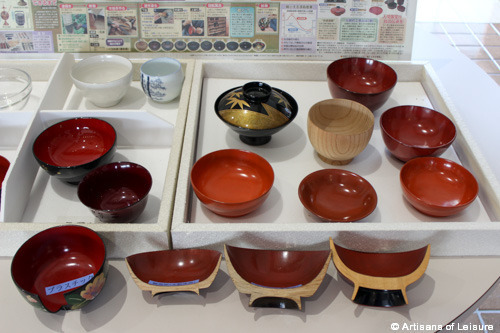 In Yamanaka, an onsen (hot spring) resort town in southern Ishikawa Prefecture, our travelers can visit a workshop to see how a famous local artisan prepares and turns wood that will become lacquerware.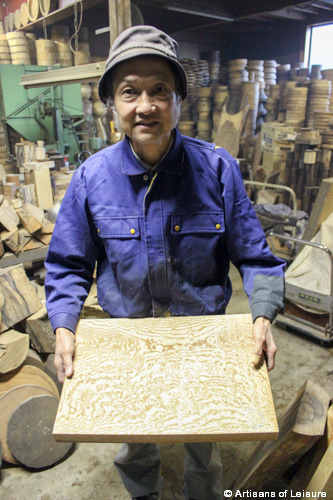 He selects different types of wood with interesting grain, which he then smokes and stacks to dry for months or years.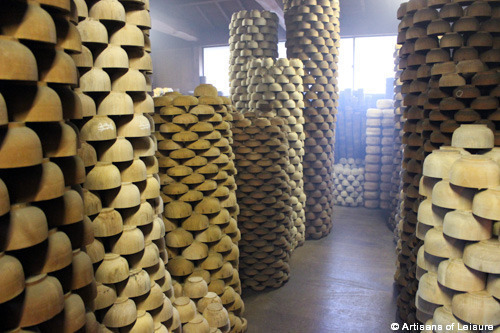 Once the wood is dry, it's shaped into intricate boxes, nesting tea sets, wooden wine glasses and other objects using handmade tools. Then, the objects are coated with a clear lacquer that accentuates the grain and seals and protects the wood.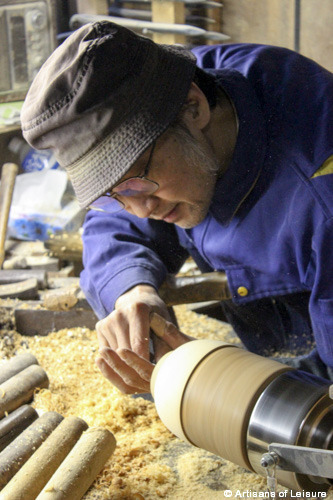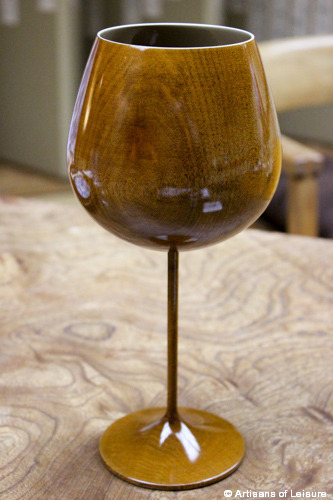 Shops and studios throughout Ishikawa offer high-quality lacquerware pieces for home use or as objets d'art.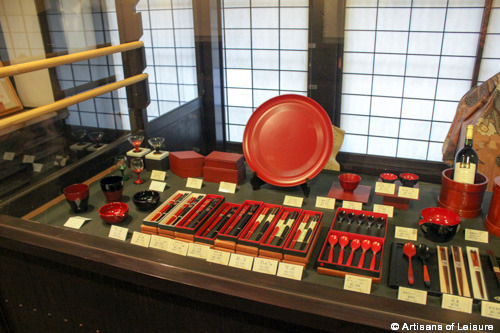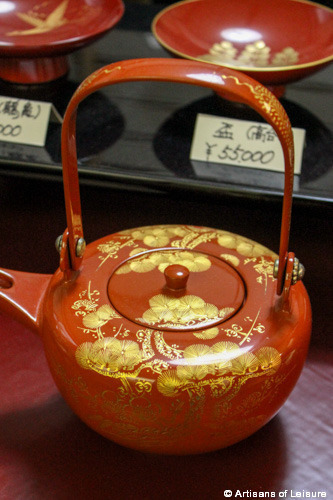 Our travelers can also enjoy dining on traditional kaiseki and shojin ryori meals presented on exquisite local lacquer pieces at top local restaurants and ryokan (traditional inns) such as Asadaya and Kayotei.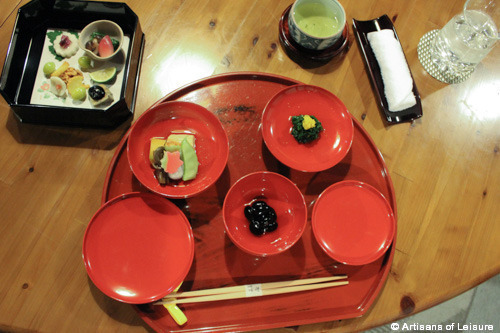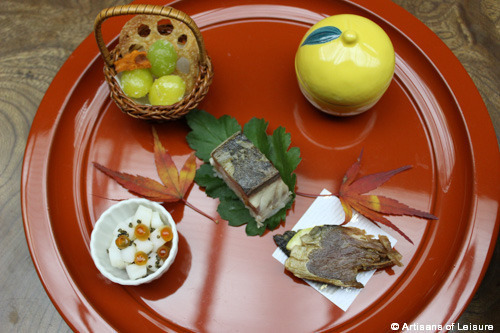 Upon request, we can arrange for our travelers to create their own lacquerware and objects decorated with gold leaf.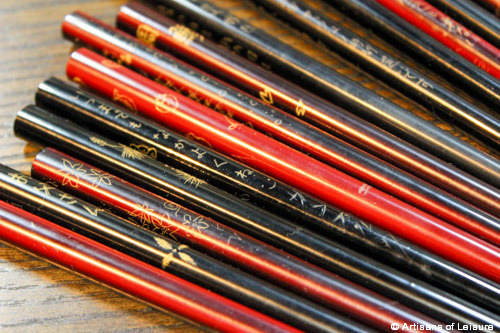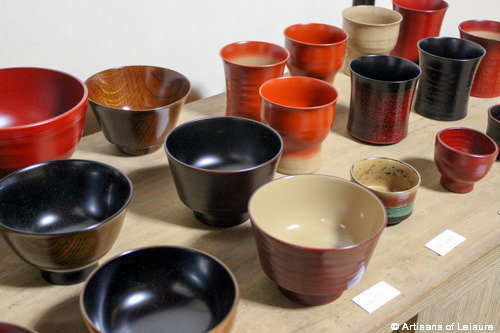 Kanazawa and other destinations in Ishikawa Prefecture are  included in many of our private Japan tours, and lacquerware shopping and related activities can be incorporated upon request. We can also arrange for lacquerware-related touring in other Asian countries, including Myanmar (Burma), Taiwan, Thailand, China, Vietnam and India.
Contact Artisans of Leisure to start planning a private, customized Japan tour focused on the traditional arts and crafts of the country.
Tags: art, artisans, Asia, Asian art, crafts, crafts tours, craftsmen, culture, design, exclusive access, Ishikawa, Japan, Japanese, Kanazawa, studio tours, traditions, Wajima, Wajima lacquerware