Luxury Travel Newsletter
Autumn 2013
Contents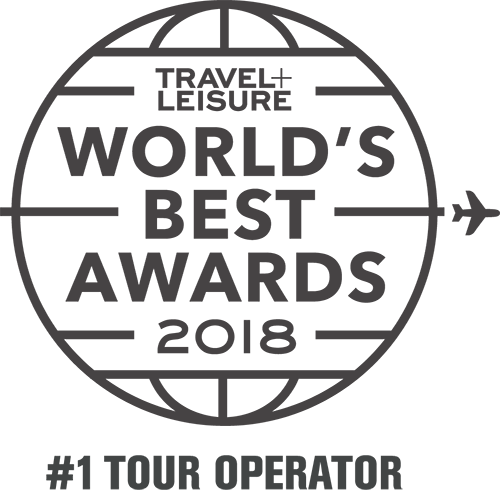 Print Version
Just Back: Holland, Belgium & Paris (slideshow)
Artisans of Leisure founder Ashley Isaacs Ganz recently traveled to Holland, Belgium and Paris with her family on an itinerary similar to our popular Brussels, Amsterdam & Paris tour.
This slideshow features highlights from her trip, such as visiting the spectacular Rijksmuseum in Amsterdam, enjoying a porcelain painting lesson at the Royal Delft workshop, taking scenic cruises on the canals in Bruges and Amsterdam, touring Art Nouveau houses and gardens in Brussels, and browsing the best markets in Paris.

Launch Holland, Belgium & Paris slideshow
Just Back: The Best of Vietnam (slideshow)
Take a photographic journey across Vietnam—Artisans of Leisure style—through the eyes of Stephanie Dosch, one of our luxury travel specialists. Stephanie's recent trip through the country included highlights found in many of our private Vietnam tours, such as a street food tour of Saigon, boating and biking in the Mekong Delta, seeing Buddhist pagodas and French colonial-era villas, taking hands-on lessons in traditional Vietnamese crafts, and relaxing by the pool at our favorite beach resort in Vietnam. Stephanie also enjoyed a private Vietnamese cooking class, which you can read more about on our blog.

Launch Vietnam slideshow
Contact us to learn more about private, luxury Vietnam tours, including our Vietnam for Foodies tour, which has been recommended by Departures and Virtuoso Traveler magazines.
Ireland for Families
We are excited to announce that we will soon launch exclusive, private tours of Ireland.
Artisans of Leisure travel specialist Elizabeth Mandel recently traveled throughout Ireland with her husband and three children. Here are some of her favorite experiences when traveling in Ireland with kids:
Learning about life on a traditional Irish farm, including blacksmithing and milking cows
Touring Ireland's most dramatic landscapes, such as Connemara, the Dingle Peninsula, and the Cliffs of Moher
Seeing the Book of Kells, Viking swords and pre-historic gold jewelry in Dublin's museums
Watching a sheep shearing and sheepdog demonstration
Visiting artisanal food shops to sample cheese, smoked fish and other local delicacies
Staying at the best luxury hotels and historic castles
We currently offer private Ireland tours on a request basis. Look for our new tours soon, or contact us to start planning now.
New Zealand: Luxury, Landscapes & Lifestyle
Summer in New Zealand (December through February) is the perfect time to enjoy the country's over-the-top luxury lodges, breathtaking scenery and outdoor activities.
Here are a few favorite experiences travelers can enjoy on our private New Zealand tours:
A private helicopter flight through stunning Milford Sound, including landing on a glacier in the Southern Alps
Private tastings at top local wineries in Hawke's Bay
Touring sites used in scenes from the Lord of the Rings and Hobbit films
A jet-boat ride up a glacial river into pristine wilderness
Private fishing, hiking and biking excursions
Learning about Maori culture and traditions
Staying in super-luxury lodges surrounded by outstanding natural beauty
Contact us to learn more about what makes our luxury New Zealand tours unparalleled.
Insider Venice & Florence
Our private tours of Italy are always in high demand because they offer luxury travelers exactly what they are looking for: the very best of Italy's history, cuisine, art, landscapes, culture and insider experiences.
We just returned from our latest trip, which included stops in Venice and Florence. We stayed at the new Aman Canal Grande in Venice, explored the city by private boat, and visited the Venice Biennale, a renowned art exhibition that runs through November. In Florence, we took a private tour of the Vasari Corridor, saw the monks' quarters and Fra Angelico frescoes at San Marco Convent, and explored Bardini Gardens and ancient churches set on hillsides with incredible views over the city. We also ate at our favorite gelato shops, had a picture-perfect meal on the terrace at Cip's Club in Venice, dined on traditional Tuscan specialties at small local restaurants in Florence, and had a glorious meal at the upscale Il Palagio restaurant inside the Four Seasons Hotel Florence.
View our Italy tours or contact us to plan a customized tour of Italy.
Festive Season in Europe
The holiday season is one of our favorite times to visit Europe. Christmas markets are a main reason. Sipping mulled wine while browsing stalls overflowing with handmade crafts captures the spirit of the season in a uniquely Old World way.
We also love seeing The Nutcracker and other performances in world-class venues; touring renowned art museums such as the Louvre and Kunsthistorisches Museum with local experts; shopping for unique, last-minute holiday gifts; enjoying leisurely cultural touring with fewer crowds; and relaxing in cozy pubs and cafes.
Contact one of our Europe travel experts to start planning a winter getaway.
Our Newest Travel Expert: Gabriel Trilling
We are delighted to introduce Gabriel Trilling, the newest member of our growing staff. Gabriel grew up cultivating a love of art, music, literature and travel. She studied at Brown University and has lived in Italy and France. Also a Cordon Bleu-trained chef, Gabriel has worked in exclusive kitchens in Europe, including l'Arpege in Paris, and she seeks out new and interesting food experiences everywhere she travels. An opera lover, she has attended performances in Verona, Vienna, Buenos Aires and many other great opera cities.
Gabriel's passion for nature and the outdoors has led her on adventures in dozens of countries throughout Asia, the Middle East, Europe, Africa, North America and South America.
Read more about Gabriel on our About Us page. Or, read her article about Hiking in Turkey on our blog.
Exclusive Africa: Feedback from Recent Travelers
Here are a few messages we've received from recent travelers on Artisans of Leisure tours in Africa:
We had a wonderful South Africa & Botswana trip--all the arrangements worked seamlessly, the camps were great (especially Mombo), and we saw a lot of animals...Can't thank you enough for setting everything up so well. Will be sure to think of you again for our next trip.
~ L.M., New York, NY

Private touring. Only the best hotels. Our world of expertise.
Contact your preferred travel consultant or call (800) 214-8144.