| | |
| --- | --- |
| | Our travel experts have spent years living and traveling abroad, visiting compelling sights (those well known and those off the beaten track), comparing luxury hotels and room categories, and establishing relationships with local tour guides, chefs, artists, and hotel general managers. We share our intimate destination knowledge with our clients, who benefit from an extensive network of connections, privileges, and arrangements already in place. |
Our Travel Experts
Our travel experts have spent years living and traveling abroad, visiting compelling sights (those well known and those off the beaten track), comparing luxury hotels and room categories, and establishing relationships with local tour guides, chefs, artists, and hotel general managers. We share our intimate destination knowledge with our clients, who benefit from an extensive network of connections, privileges, and arrangements already in place.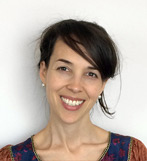 Ashley Isaacs Ganz
The founder of Artisans of Leisure, Ashley is an expert in all of the company's tour destinations. She is passionately committed to providing authentic travel experiences, sophisticated recommendations, and an extremely high level of luxury and personalized service. Born and raised near Philadelphia, Ashley has also lived in Australia, Japan and England. When she travels, Ashley is particularly interested in culture, cuisine, the traditional and decorative arts, and family travel. Read more about Ashley in our Company Background.
Favorite tours:

Exclusive Italy
Best of Japan
Spain, Morocco & Portugal
Contemporary Art of Japan
Exclusive China
Southeast Asia in Style
Essence of India

Istanbul in Depth
A Week in Mexico
Best of New Zealand & Australia
Budapest, Vienna & Prague
London & Paris
Journey Through Scandinavia & Russia
Best of Puglia & the Amalfi Coast



Favorite hotels:

Aman Tokyo (Japan)
Hotel Caruso (Ravello, Italy)

Ballyfin (Ireland)
George V, Paris (France)
Claridge's (London)
Park Hyatt Tokyo (Japan)
Castiglion del Bosco (Tuscany, Italy)
Villa d'Este (Lake Como, Italy)
Peninsula Hong Kong (China)
Four Seasons Chiang Mai (Thailand)
Four Seasons Florence (Italy)
Four Seasons Budapest (Hungary)
Mandarin Oriental Hyde Park (London)
Gleneagles (Scotland)
Grand Hotel Stockholm (Sweden)



Favorite museums:

Victoria & Albert Museum (London)
Benesse Art Site (Naoshima, Japan)
Rijksmuseum (Amsterdam)
National Museum of Rome (Italy)
Museo Dolores Olmedo Patino (Mexico City)
Sintra Palace, Portugal
The Egyptian Museum (Cairo)
Russian Museum (St. Petersburg)
Istanbul Modern



Favorite dining experiences:

Shojin ryori (vegetarian Zen cuisine) in Kyoto
Da Delfina (near Florence, Italy)
Gundel (Budapest, Hungary)
La Cheneviere (Normandy, France)
Eating in Barcelona's markets (Spain)
Barnsley House (Cotswolds, England)
Maroush II, London
El Cardenal (Mexico City)
The Verandah, Hong Kong
Dining on mezzes while overlooking the sea in Tel Aviv (Israel)
Meinl's Restaurant (Vienna)



Favorite excursions:

Traditional neighborhoods in Kyoto (Japan)
Villandry and gardens in Loire Valley (France)
Tivoli (near Rome, Italy)
Snorkeling the Great Barrier Reef (Australia)
Sintra, Portugal
Eastern Bali villages and festivals (Indonesia)
The pyramids (Egypt)
A private cruise on the Bosphorus (Istanbul)
Birr Castle (Ireland)



Best shopping:

Liberty in London



Favorite cities:

London, Tokyo, Rome, Istanbul, Kyoto, Paris, Mexico City, Amsterdam, Barcelona, Sydney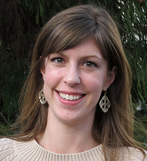 Stephanie Dosch
Originally from Seattle, Stephanie lived in Madrid, Spain for six years before moving to New York. Stephanie first went to Madrid to earn her master's degree in Spanish from Middlebury College, but she became enamored of the city and stayed, working as a tour guide and a travel blogger and writer. Living in Spain allowed Stephanie to travel extensively in Europe, both as a guide and on her own. Memorable experiences include hiking in the Swiss Alps; biking through Amsterdam; eating her way through the Basque Country; riding a hot-air balloon in Cappadocia, Turkey; boating through Sicily's Aeolian Islands; sampling port wine in Portugal's Douro Valley; and soaking up the sun on Menorca's wild and secluded beaches.
Stephanie's lifelong birding hobby has also taken her around the world, from the llanos of Venezuela and Mayan ruins of Belize to the Ghanaian bush and Tanzania's Ngorongoro Crater. She even dragged her Spanish husband on birding outings during their honeymoon in Southeast Asia. When traveling, Stephanie loves trying local dishes; hunting for treasures in markets; wandering through interesting neighborhoods; and visiting museums and art galleries. Her most recent trips have included Dublin, Basque Country, Sicily, Amsterdam, Innsbruck, San Sebastian, Bangkok, Cambodia, Vietnam, Mexico, Japan, India, Dubai and the UAE, Australia and China.
Favorite tours:

Culinary & Art Tour of Spain
Highlights of Cambodia
Food & Wine of Portugal
Historic Turkey
Vietnam for Foodies
Amsterdam in Depth
A Week in South Africa



Favorite places:

Istanbul
Sicily
Cambodia
Lisbon
Menorca
Bayonne, France
Nicoya peninsula, Costa Rica
Ngorongoro Crater and Serengeti, Tanzania



Favorite neighborhoods:

Kadikoy, Istanbul
Belleville and Canal St. Martin, Paris
Malasaña, Madrid
San Temo, Buenos Aires
Trastevere, Rome
Jordaan and Western Islands, Amsterdam
Prenzlauer Berg, Berlin



Favorite sites:

Great mosque, Cordoba, Spain
Basilica cistern, Istanbul
Arc de Triomphe, Paris
Angkor temples, Cambodia
Chester Beatty Library, Dublin



Favorite museums:

National Gallery, London
Pergamon Museum, Berlin
Guggenheim Bilbao
Bargello, Florence
Museo Cerralbo, Madrid
Mauritshuis, The Hague
Fine Arts Museum, Saigon
MNAC, Barcelona



Favorite Dining Experiences:

Pintxos in San Sebastián and Logroño, Spain
Risotto at Antico Arco, Rome
Le Quartier Francais, Franschhoek, South Africa
Vegetable garden cooking at Treintaitres, Tudela, Navarre, Spain
Cannoli in Sicily
Suckling pig, Segovia, Spain
Chez Sophea, Angkor, Cambodia
Street food tour by Vespa, Saigon



Favorite Shopping:

Boquería Market, Barcelona
Marché aux puces, Paris
Grand bazaar, Istanbul
El Rastro, Madrid
The Kasbah, Tangier
Via del Governo Vecchio, Rome


Sandy Schnur
Sandy grew up in Westchester County, New York. A high school trip to Spain sparked her passion for international travel, and she later studied abroad in Italy and Australia while earning her BA at Washington University.

Since then, Sandy has rarely stopped traveling. A recent eight-month journey through Southeast Asia and Europe included volunteering in Cambodia; traveling in Laos, Thailand, Vietnam and Indonesia; living with families in Italy; and spending time in Amsterdam, Paris and Prague. Sandy has also traveled in Israel, New Zealand, Fiji, Mexico and Kenya.
When traveling, Sandy enjoys local cuisine, cultural performances, adventure activities, volunteering with local communities, wandering the streets, and browsing markets for local goods and handicrafts. Sandy has recently returned from extensive tours through Morocco and Peru.
Brian D. Bumby
Brian D. Bumby has been an avid traveler since circumnavigating the globe three times during his undergraduate years at Harvard University. His recent travel experiences include Denmark, Norway, Sweden, Finland, Russia, Estonia, Croatia and the U.K.

Brian worked for many years in the performing arts managing the international touring activities of classical musicians. As a huge fan of the performing arts, food and nature, Brian lists some of his favorite experiences as a concert of Russian folk songs performed by a men's a cappella ensemble at the Yusupov Palace in St. Petersburg, Russia; a New Year's Eve lunch at Noma in Copenhagen; and watching the Northern Lights dance across the Arctic skies over the mountains outside Tromso, Norway.

An accomplished photographer, Brian has had his images published by National Geographic, Travel + Leisure, Departures and The New York Daily News. His photos have also been featured on numerous tourism board websites, particularly in Scandinavia, and hang in private collections in the United States and the U.K.
Favorite travel experiences:

Hiking the Folgefonna Glacier above the Hardangerfjord, Norway
Private sunset canal cruise in St. Petersburg, Russia
Sunrise visit to Stonehenge in Wilshire, U.K.
Horseback riding on a lava field in Iceland
Performing an impromptu a cappella concert at the Great Theater in Ephesus, Turkey
Private tour of the Amber Workshop at Catherine Palace in Tsarskoye Selo, Russia
Walking the old city walls at sunset in Dubrovnik, Croatia
Christmas Eve carol services at Westminster Abbey and St. Paul's Cathedral in London

Favorite dining experiences:

Noma, Copenhagen
Harwood Arms, London
Cafe Pushkin, Moscow, Russia
Oaxen Slip, Stockholm
Esperanto, Stockholm
Kokkeriet, Copenhagen
Emma's Drommekjokken, Tromso, Norway
Luomo, Helsinki
The Oyster Bar at Bellamy's, London

Favorite sites:

Meiji Jingu Shrine, Tokyo, Japan
Frederiksborg Castle, Denmark
Oslo Opera House, Norway
Peterhof, St. Petersburg, Russia
Red Square and Ulitsa Varvarka, Moscow, Russia
Diocletian's Palace, Split, Croatia
Skogafoss Waterfall, Iceland
Arden Andersen
Arden caught the travel bug on a student trip to Australia when she was just 12 years old. Since then, she has traveled extensively in North America, Europe, Asia and Australia, visiting 35 countries and 40 U.S. states. When traveling, Arden loves experiencing local food culture, wandering through art museums for hours, and discovering the hidden gems of a city. Some of her favorite travel experiences include Port wine tastings in Porto, Portugal; buying crafts in Bagan, Myanmar; viewing Leonardo da Vinci's The Last Supper in Milan, Italy; visiting theme cafes in Tokyo, Japan; and snorkeling on the Great Barrier Reef in Australia.

A New Jersey native, Arden lived in Copenhagen, Denmark, for six years. Copenhagen first stole her heart through its amazing culture, food and architecture when she was a study-abroad student during college. After receiving her BA from The George Washington University, Arden returned to the Danish capital to earn a master's degree from Copenhagen Business School and work in the travel industry.

Arden and her Danish husband took an adventurous four-month honeymoon through 10 countries in Asia. It included a two-week trek to Everest base camp in Nepal, a one-month trip through Vietnam, a week in Japan, and several weeks exploring the temples and cultures of Bali, Cambodia, Thailand and Myanmar (Burma). Other recent trips include Italy, France, England, Ireland, Germany, Austria, Hungary, Sweden, Norway, Holland, Portugal, Greece, the Czech Republic and the UAE.
Favorite tours:

Highlights of Copenhagen and Stockholm
Culture, Crafts and Cuisine of Ireland
Garden Tour of France
Highlights of Germany
Italy for Art Lovers
Highlights of Nepal
Discover Vietnam
Luxuries of Myanmar
Jewels of Angkor



Favorite excursions:

Snorkeling the Great Barrier Reef (Australia)
Tivoli Gardens, Copenhagen (Denmark)
Kronborg Castle/Hamlet's Castle (Denmark)
Kylemore Abbey (Ireland)
Gardens of Versailles (France)
Christmas markets anywhere in Europe
Exploring the temples of Bagan (Myanmar)
Ayeyarwady River cruise (Myanmar)
Halong Bay cruise (Vietnam)
Gardens by the Bay (Singapore)
Spending the day exploring the Angkor temples (Cambodia)



Favorite museums:

Musee de l'Orangerie, Paris
Musee d'Orsay, Paris
Uffizi Gallery, Florence
British Museum, London
Pergamon Museum, Berlin
Louisiana Museum of Modern Art, Copenhagen
Ny Carlsberg Glyptotek Museum, Copenhagen
Kon-Tiki Museum, Oslo
Vasamuseet (Vasa Museum), Stockholm

Favorite dining experiences:

Lunch at Borough Market in London
Hot chocolate at Angelina in Paris
Tasting menu at Formel B in Copenhagen
Drinking kopi luwak coffee in Bali
Seafood dinner at Fuor d'Acqua in Florence
Afternoon tea at The Orangery at Kensington Palace in London
Smoked salmon and herring from smoke houses on the island of Bornholm, Denmark
Tasting the tomatoes grown in the floating gardens of Inle Lake, Myanmar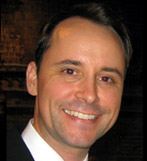 John McGee
John loves experiencing local cultures. Wherever he travels, he seeks out traditional and contemporary art and architecture, visits museums, wanders city streets, hikes, meets local people, turns an ear to local music, scours markets for what's typical to locals but unusual to visitors, forages for local food and drink, and buys lots of books. Originally from California, John has also lived in Copenhagen, Edinburgh and Tokyo. He has traveled extensively and intensively throughout most of Asia, Europe and New Zealand, large parts of North America, and a bit of Africa. Recently, John has spent considerable time in New Zealand, Poland, Spain, Italy, Argentina, Ecuador & Galapagos, Switzerland, South Korea, Sri Lanka, the Baltic States, Taiwan, Norway and Peru.
John has a BA in studio art from Occidental College and an MFA from Art Center College of Design. While living in Tokyo for six years, John wrote a weekly art column for Japan's leading English-language magazine. He has also contributed articles on art, cuisine, shopping and travel to "Time Out" guidebooks, Art in America, Art+Auction, Four Seasons and many other publications.
Favorite tours:

Gardens of Italy
Contemporary Art of Japan
Contemporary Art of China
Culinary & Art Tour of Spain
Highlights of Poland
Highlights of New Zealand
Journey through Argentina
Introduction to Ecuador



Favorite hotels:

Llao Llao Hotel & Resort (Argentina)
Blanket Bay (New Zealand)
Hacienda Zuleta (Ecuador)
Benesse House (Japan)
Bauer Il Palazzo (Italy)
Amanjiwo (Indonesia)



Favorite dining experiences:

Al fresco lunch at a winery (New Zealand)
Private dinner at a Palladian villa (Italy)
Fresh soba, tofu and sake (Japan)
Fresh mushroom dishes (China, Poland)
Fresh oysters, venison and lamb (New Zealand)
Grilled steak at an estancia (Argentina)
Lunch at a historic hacienda (Ecuador)
Cheese tasting in northern Spain



Favorite Artisans of Leisure experiences:

Private wine tasting in Mendoza (Argentina) and Hawke's Bay (New Zealand)
Flying over the Southern Alps and Milford Sound (New Zealand)
Horseback riding in the Andean highlands (Ecuador)
Touring less-visited temples at Angkor (Cambodia)
Seeing inside historic wooden churches in Poland
Experiencing the cultural history of Toledo (Spain)
Hiking with a private guide in Patagonia
Touring contemporary architecture in Tokyo



Favorite places:

Japan, Spain, Italy, New Zealand, the Galapagos Islands, Patagonia, Taiwan, Bangkok, Hong Kong, Beijing, Yunnan (China), Potsdam (Germany), northwest Argentina, and the Ecuadorian Andes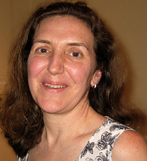 Jane Newton
One of Jane's favorite pastimes is browsing food markets in search of authentic local cuisine. Luckily she has family throughout Europe, meaning she can indulge her culinary curiosity on regular visits to Greece, England, Italy and southern France. A Choate and Vassar alum, Jane has also studied French history and film at the Sorbonne in Paris. Her wide range of work experience includes editing a contemporary arts journal as well as a series of travel guidebooks. Jane and her husband and two daughters split their time between Manhattan and East Hampton.
Favorite tours:

Journey Through Morocco
Highlights of Puglia
Vietnam & Cambodia In Depth
Best of Andalusia
England for Families





Favorite hotels:

Hotel Splendido & Splendido Mare, Portofino
Hacienda Benazuza, Seville
Hotel Tresanton, Cornwall
Hotel Hassler, Rome



Favorite museums:

Gipsoteca di Canova (near Treviso), Italy
Musee Marmottan, Paris
Bauhaus Site, Dessau
Sir John Soane's Museum (London)



Favorite site:

The Alhambra, Granada (Spain)



Favorite restaurants:

Cantinetta Antinori, Florence
Piazetta Cathedrale, Ostuni, Puglia
Amorino in Paris for Gelato!


Devorah Lev-Tov
Devorah's love of travel was ignited on a trip across the United States when she was young. Since then, she has lived in India, Australia and Israel, and has traveled extensively through Southeast Asia, Latin America and Europe. Her most recent trips were to Colombia and France.
Devorah loves experiencing local cuisine, including sampling street food, wandering through local markets, and dining at some of the best restaurants in the world. She also enjoys experiencing the culture of a place through shopping, listening to live music, browsing galleries, meeting locals, and exploring natural wonders. Devorah studied English Literature and Journalism at Brandeis University. She is also a published food and travel writer whose work has appeared in Food & Wine, New York, Hemispheres, Fodors.com, Edible and elsewhere.
Favorite tours:

Culinary Tour of India
Thailand for Foodies
Active Tour of Vietnam and Cambodia
Exclusive Israel
Jewish Tour of Portugal and Spain
Best of Normandy and Paris
Family Tour of the Galapagos
Adventure Tour of New Zealand
Food and Wine Tour of Italy



Favorite culinary experiences:

Driving the Cider Route in Normandy
Cooking class on an organic farm outside Chiang Mai
Savoring the tasting menu at de Jonkman restaurant in Bruges
Fresh ceviche in Cartagena
Eating in the orchard of Majda, a family-run restaurant in a village outside Jerusalem
Sampling the street food in Mumbai
Enjoying chocolates and caramels at Patrick Roger and Jacques Genin in Paris
Bicycle winery tour in the Marlborough region of New Zealand
Breakfast in the Druze village of Majdal Shams in Israel



Favorite sites:

The Alhambra in Granada, Spain
Gaudi's Casa Batllo in Barcelona
Mani Bhavan Ghandi's House in Mumbai
Ho Chi Minh Mausoleum in Hanoi
Angkor Wat in Cambodia
Milford Sound in New Zealand
Manly Beach in Sydney
Kakadu National Park in the Northern Territory of Australia
Masaya Volcano in Nicaragua
Bena traditional village in Flores, Indonesia
Mont Saint-Michel in Normandy
Pamukkale and Cleopatra's Pool in Turkey



Favorite markets:

Sunday Night Market in Chiang Mai
Spice Bazaar in Istanbul
Shuk HaCarmel in Tel Aviv
Machane Yehuda in Jerusalem
Sari Market in Mumbai
Rue Montorgueil in Paris

Favorite excursions:

Hiking the Routeburn Trek in New Zealand
Seeing Komodo dragons on Komodo Island in Indonesia
Visiting the villages of Kutch to learn about the local handicrafts in Gujarat, India
Camping in the Sumatran jungle with orangutans
Cycling in Paris
Hiking followed by a float in the Dead Sea in Israel
A two-day hike in the Markha Valley in Ladakh
Exploring the fairy chimneys and underground cities of Cappadocia, Turkey
Sailing through the Whitsunday Islands and the Great Barrier Reef in Australia



Maria Merrill
Born and raised in Houston, Texas, Maria made the most of every school-sponsored trip or family vacation growing up. It wasn't until studying abroad in Florence, though, that her love for independent and culturally immersive travel really took off as she was able to travel expansively through Europe.

Maria has lived in Italy, Spain, and Mexico, and she has traveled extensively through India, Nepal and Mongolia, as well as Turkey, Colombia and many other countries.

Maria graduated from Boston University and has loved putting her people (and hospitality) skills to the test in a variety of locales around the world. She loves the outdoors and always tries to include camping, hiking, canoeing or other outdoor activities in her travels. Additionally, because her father read her ancient Greek, Roman and Egyptian mythology rather than more typical bedtime stories, she takes a special interest in museums and sites encompassing the ancient history and folklore of a destination.
Favorite tours:

Journey Through Italy
Best of Paris
Highlights of India
Art & Design of Mexico



Favorite places:

Berlin, Germany
Istanbul, Turkey
Mexico City, Mexico
Ljubljana, Slovenia
Lake Myvatn, Iceland
Dharamsala, India
Florence, Italy
Cadaques, Spain



Favorite dining experiences:

Sunset dinner at El Farallon in Cabo San Lucas, Mexico
Fresh buffalo mozzarella appetizer and pizza at Il Pizzaiuolo in Florence, Italy
Seafood paella from 7 Portes in Barcelona, Spain
Tibetan momos from a street stall in Dharamsala, India

Favorite sites:

Delphi, Greece
Monkey Temple in Jaipur, India
Castle District in Budapest, Hungary
Musee d'Orsay in Paris, France
Ephesus, Turkey
Bayanzag (Flaming Cliffs), Mongolia
Tivoli City Park in Ljubljana, Slovenia
Salvador Dali House in Portlligat, Cadaques, Spain
Frida Kahlo Museum (Casa Azul) in Mexico City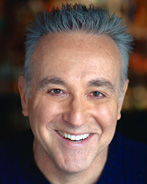 David Carson
David has a passion for food and exploring cultures different from his own. He is also an avid photographer and loves capturing scenes of dailylife, architecture, and local flora and fauna. He has a graduate degree in theater and is a founding member of the Metropolitan Playhouse in New York City. David has traveled widely, from France to Lithuania to South Africa.
Favorite tours:

Normandy & Paris
London in Depth
Romantic Italy
Essence of Japan
Best of Angkor & Thailand
Highlights of Australia & New Zealand



Favorite hotels:

Chateau la Cheneviere, Normandy
The Sukhothai, Bangkok
Cape Grace Hotel, Cape Town



Favorite restaurants:

La Petite Ferme, Franschhoek (South Africa)
Agnes Sorel, Loire Valley (France)



Favorite museums:

Musee d'Orsay, Paris
Victoria & Albert, London
Gold of Africa Museum, Cape Town



Favorite experiences:

Walking on the city walls in Lucca (Italy)
Strolling the waterfront of Honfleur (France)
Visiting the American Cemetery in Normandy
A three-day photo safari in South Africa



Favorite shopping:

Wine in the Loire Valley and Tuscany
Paintings or prints of local scenes
Local crafts markets in every destination
Woolens in Ireland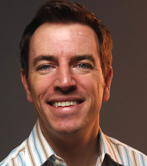 Matthew Fries
A renowned jazz pianist, Matthew developed his passion for travel, food and culture on his frequent trips abroad as a musician. Matthew most enjoys visiting out-of-the-way places in Europe, focusing on their regional cuisines and cultures.
Favorite tours:

London & Paris
France in Style
Food & Wine of Austria
China: Past & Present



Favorite experiences:

Hiking in the Alps (Switzerland)
Touring the wine regions of Alsace, France and southwestern Germany
Traditional music in Galway, (Ireland)
Christmas Market in Berlin (Germany)



Favorite cities:

London, Copenhagen, Paris, Dublin, Berlin



Favorite museums:

Musee d'Orsay, Paris
Tate Modern, London
Louisiana Museum, Copenhagen



Favorite jazz clubs:

JazzHouse, Copenhagen (Denmark)
Unterfahrt, Munich (Germany)
Ronnie Scotts, London (England)
Bimhuis, Amsterdam (Netherlands)
Bird's Eye, Basel (Switzerland)