Introduction to Thailand
(8 Days)
Bangkok, Chiang Mai
Classic Thailand
(9 Days)
Bangkok, Phuket or Koh Samui, Chiang Mai
Highlights of Thailand
(12 Days)
Bangkok, Chiang Mai, Golden Triangle, Phuket or Koh Samui
Thailand for Families
(10 Days)
Bangkok, Chiang Mai, Koh Samui
Essence of Northern Thailand
(10 Days)
Bangkok, Golden Triangle, Chiang Mai
Thailand for Foodies
(7 Days)
Bangkok, Chiang Mai
Romantic Thailand
(12 Days)
Bangkok, Phuket or Koh Samui, Golden Triangle, Chiang Mai
Wellness Tour of Thailand
(11 Days)
Chiang Mai, Bangkok, Phuket or Koh Samui
Multi-country Tours
Introduction to Vietnam & Thailand
(14 Days)
Saigon, Hoi An, Hanoi, Bangkok, Chiang Mai
Best of Thailand & Cambodia
(13 days)
Bangkok, Chiang Mai, Phuket or Koh Samui, Siem Reap
Angkor Wat, Bangkok & Chiang Mai
(10 Days)
Siem Reap (Angkor), Bangkok & Chiang Mai
Highlights of Thailand & Laos
(10 days)
Bangkok, Luang Prabang, Chiang Mai
Highlights of Thailand & Myanmar
(14 Days)
Bangkok, Yangon, Bagan, Mandalay, Inle Lake, Chiang Mai
Luxuries of Japan & Thailand
(12 Days)
Tokyo, Hakone, Kyoto, Bangkok, Chiang Mai
Perfect Days in Bali & Thailand
(13 Days)
Jimbaran Bay or Nusa Dua, Ubud, Bangkok, Chiang Mai
Discover Thailand & Bhutan
(12 Days)
Bangkok, Thimphu, Punakha, Paro, Chiang Mai
Best of Singapore & Thailand
(13 Days)
Singapore, Bangkok, Phuket or Koh Samui, Chiang Mai
Southeast Asia in Style
(20 days)
Hong Kong, Hanoi, Hoi An, Saigon, Siem Reap, Chiang Mai, Bangkok
Flavors of Southeast Asia
(16 Days)
Singapore, Saigon, Hoi An, Hanoi, Chiang Mai, Bangkok
Family Tour of Southeast Asia
(13 Days)
Bangkok, Chiang Mai, Siem Reap, Hong Kong
Journey Through Southeast Asia
(26 days)
Saigon, Hoi An, Hanoi, Siem Reap, Bangkok, Yangon, Bagan, Inle Lake, Luang Prabang, Chiang Mai


Best of Thailand & Cambodia
(13 Days - Departs Daily on a Private Basis)
Bangkok, Chiang Mai, Phuket, Siem Reap (Angkor)

Anytime we travel to Thailand, it's hard for us to resist the temptation to make a short side trip to Siem Reap, Cambodia, to explore the spectacular ruins of Angkor. This tour is the perfect combination of the highlights of both countries, including the bustling city of Bangkok, the tropical beaches of Phuket, the breathtaking scenery and cultural attractions of northern Thailand, and the magnificent ancient ruins of Angkor. Accommodations are among the finest in Asia, including Four Seasons and Aman resorts.

Begin with comprehensive touring in Bangkok. Enjoy a fascinating, private long-tail boat tour through Bangkok's canals. Visit Bangkok's most important attractions, including the Grand Palace and Wat Phra Kaew, Wat Pho and Wat Arun. Learn about Buddhist practices and influences on daily life. Explore colorful markets selling textiles, flowers, Buddhist items, food and crafts. There will also be time to enjoy the world's leading spa, swim, shop for exquisite Asian art, and dine on some of Southeast Asia's best cuisine.

Continue to rural Chiang Mai in northern Thailand. Stay at one of Asia's most luxurious and atmospheric resorts, surrounded by mountains and lush fields of terraced rice paddies. During private touring, visit a revered mountaintop temple and see monks collecting their morning alms. One day, take an excursion to an elephant sanctuary and learn about these fascinating animals. Also explore Chiang Mai's historic temples and wonderful markets. Other optional activities can be arranged, upon request, such as golfing, hiking, biking, shopping excursions, family activities, in-depth Buddhist experiences, cooking classes, rice planting and more.

Continue to one of the islands of the south (Phuket or Koh Samui) and enjoy several days at one of Thailand's leading luxury resorts. Spend your days relaxing on pristine beaches, indulging at the spa, swimming, playing tennis or golf, taking cooking classes or yoga lessons. If desired, Artisans of Leisure can arrange a diving or snorkeling excursion on Koh Samui, or a yacht cruise among the islands of Phang Nga Bay on Phuket.

Next, fly to Siem Reap, Cambodia, to explore incredible Angkor, the wondrous ruins of the ancient Khmer empire. With your private guide, tour the most interesting parts of this UNESCO World Heritage Site, including Angkor Wat, an enormous temple city built as a model of the Hindu universe in stone; Angkor Thom, an ancient capital filled with iconic sites such as the Bayon, Terrace of the Elephants and Terrace of the Leper King; Ta Prohm, a temple being devoured by the jungle; and serene Preah Khan, a former monastery and school. Also visit Banteay Srei, a petite temple with elaborate carvings in pink sandstone, and other lesser-known temples. Additional special-interest activities can also be arranged, such as a cruise on Lake Tonle Sap, bike riding, Khmer cooking lessons, private yoga sessions, visits to orphanages and children's centers, Khmer dance performances, photography excursions, shopping, village tours or chartering a helicopter to remote jungle temples.
Return to Bangkok for some last-minute shopping or touring before departing Thailand.
Itinerary Overview
Day 1

Arrive Bangkok, Thailand
VIP airport assistance through immigration. Private arrival transfer to hotel for 2 nights

Day 2
Bangkok
Full-day private city tour, including private longtail boat ride
Day 3
Bangkok – Chiang Mai
Private transfer to airport for flight to Chiang Mai. Private arrival transfer to resort for 3 nights
Day 4
Chiang Mai
Option for sunrise alms-giving. Private tour of town, temples and markets. Private round-trip transfer to night market
Day 5
Chiang Mai
Private excursion to elephant sanctuary
Day 6
Chiang Mai – Phuket or Koh Samui
Private transfer to airport for flight Phuket or Koh Samui. Private arrival transfer to resort for 3 nights
Day 7
Phuket or Koh Samui
At leisure at resort
Day 8
Phuket or Koh Samui
At leisure at resort
Day 9
Phuket or Koh Samui – Siem Reap, Cambodia
Private transfer to airport for flight to Siem Reap. Fast-track assistance through immigration. Private arrival transfer to hotel for 3 nights. Sunset private tour of ruins
Day 10
Siem Reap
Private touring of temples and ruins
Day 11
Siem Reap
Full-day private touring of more remote temples or private cruise on Tonle Sap Lake
Day 12
Siem Reap – Bangkok, Thailand
Private transfer to airport for flight to Bangkok. VIP airport assistance through immigration. Private arrival transfer to hotel for 1 night
Day 13
Depart Bangkok
Private airport transfer
Hotels
| | |
| --- | --- |
| Bangkok: | Mandarin Oriental Bangkok or Four Seasons Hotel Bangkok |
| Chiang Mai: | Four Seasons Resort Chiang Mai |
| Phuket or Koh Samui: | Amanpuri, Trisara or Four Seasons Koh Samui |
| Siem Reap (Angkor Wat): | Amansara |
Cost
| | |
| --- | --- |
| $18,365 | Per person (double occupancy) |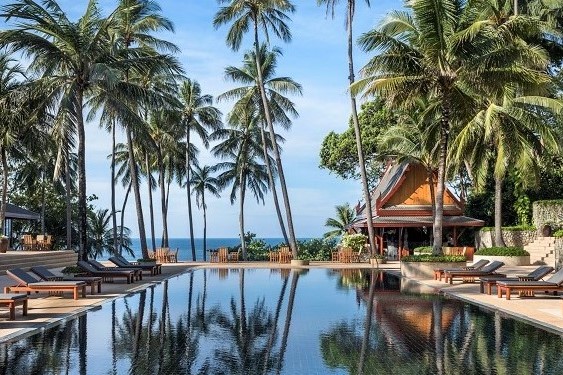 Introduction to Thailand
(8 Days)
Bangkok, Chiang Mai
Classic Thailand
(9 Days)
Bangkok, Phuket or Koh Samui, Chiang Mai
Highlights of Thailand
(12 Days)
Bangkok, Chiang Mai, Golden Triangle, Phuket or Koh Samui
Thailand for Families
(10 Days)
Bangkok, Chiang Mai, Koh Samui
Essence of Northern Thailand
(10 Days)
Bangkok, Golden Triangle, Chiang Mai
Thailand for Foodies
(7 Days)
Bangkok, Chiang Mai
Romantic Thailand
(12 Days)
Bangkok, Phuket or Koh Samui, Golden Triangle, Chiang Mai
Wellness Tour of Thailand
(11 Days)
Chiang Mai, Bangkok, Phuket or Koh Samui
Multi-country Tours
Introduction to Vietnam & Thailand
(14 Days)
Saigon, Hoi An, Hanoi, Bangkok, Chiang Mai
Best of Thailand & Cambodia
(13 days)
Bangkok, Chiang Mai, Phuket or Koh Samui, Siem Reap
Angkor Wat, Bangkok & Chiang Mai
(10 Days)
Siem Reap (Angkor), Bangkok & Chiang Mai
Highlights of Thailand & Laos
(10 days)
Bangkok, Luang Prabang, Chiang Mai
Highlights of Thailand & Myanmar
(14 Days)
Bangkok, Yangon, Bagan, Mandalay, Inle Lake, Chiang Mai
Luxuries of Japan & Thailand
(12 Days)
Tokyo, Hakone, Kyoto, Bangkok, Chiang Mai
Perfect Days in Bali & Thailand
(13 Days)
Jimbaran Bay or Nusa Dua, Ubud, Bangkok, Chiang Mai
Discover Thailand & Bhutan
(12 Days)
Bangkok, Thimphu, Punakha, Paro, Chiang Mai
Best of Singapore & Thailand
(13 Days)
Singapore, Bangkok, Phuket or Koh Samui, Chiang Mai
Southeast Asia in Style
(20 days)
Hong Kong, Hanoi, Hoi An, Saigon, Siem Reap, Chiang Mai, Bangkok
Flavors of Southeast Asia
(16 Days)
Singapore, Saigon, Hoi An, Hanoi, Chiang Mai, Bangkok
Family Tour of Southeast Asia
(13 Days)
Bangkok, Chiang Mai, Siem Reap, Hong Kong
Journey Through Southeast Asia
(26 days)
Saigon, Hoi An, Hanoi, Siem Reap, Bangkok, Yangon, Bagan, Inle Lake, Luang Prabang, Chiang Mai


You are fabulous, the trip to Thailand went without a hitch! The travel guidance Artisans gave was more than trip knowledge but also the intelligence that only an experienced traveler would know.
~ A.F., Chicago, IL
Our family's China and Thailand trip was incredible. Each place offered new experiences, amazing guides and spectacular hotels. We enjoyed all of the activities and Artisans of Leisure touches along the way.
~ R.S., New York, NY
Our trip to Thailand and Bhutan was terrific. We really appreciate that Artisans of Leisure's staff is so knowledgeable about the destinations, and that your trips are so thorough.
~ A.R., New York, NY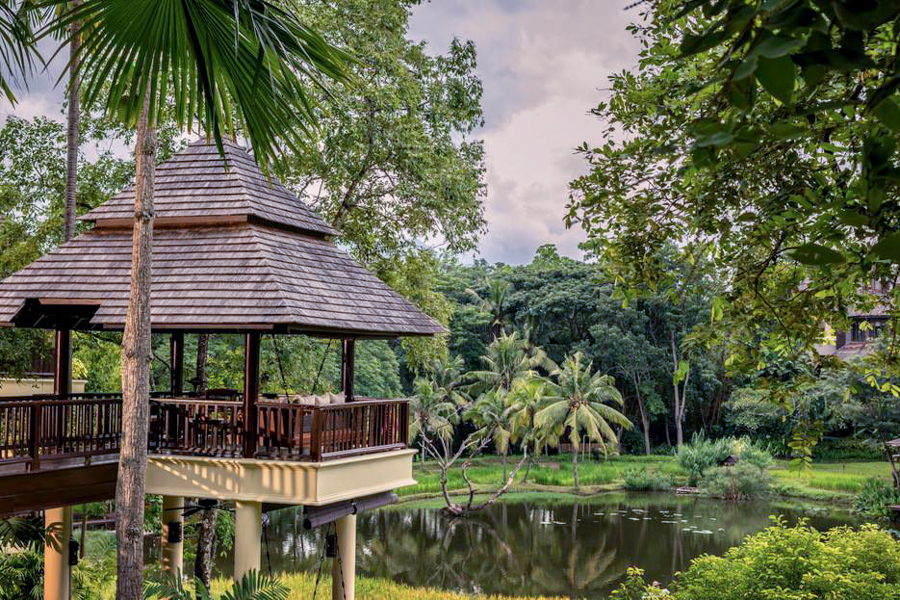 Recommended by:
Departures
Conde Nast Traveler
The New York Times
Wall Street Journal
Travel + Leisure
Town & Country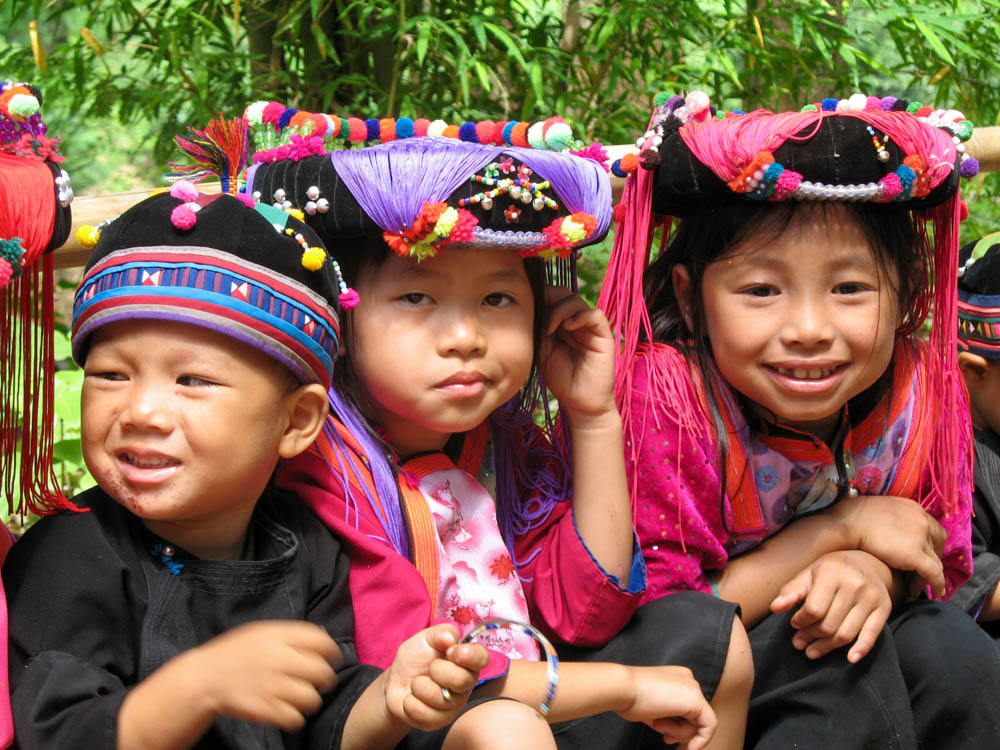 The Best of the Golden Triangle in Thailand
Three of Our Favorite Luxury Resorts in Thailand
Culture and Family Fun in Thailand
A Visit to Wat Phra Kaew in Bangkok
Up Close and Personal with Elephants in Thailand
A Walk Through Bangkok's Amulet Market