February 25, 2019
Culture and Family Fun in Thailand
Ashley Isaacs Ganz, founder & CEO of Artisans of Leisure, recently traveled in Thailand with her family. We hope you enjoy this interview with her.
Q.) Why did you visit Thailand?
Thailand has always been one of my favorite destinations—I've been going there since I first started traveling in Asia over two decades ago. I love Thailand's deeply traditional culture, and it offers some of the best cuisine and luxury resorts in Asia. There are endless touring and activity options–in general, it's a great destination that offers something for everyone, whether it's for a first-time, extended Thailand vacation or a quick stopover en route to another destination.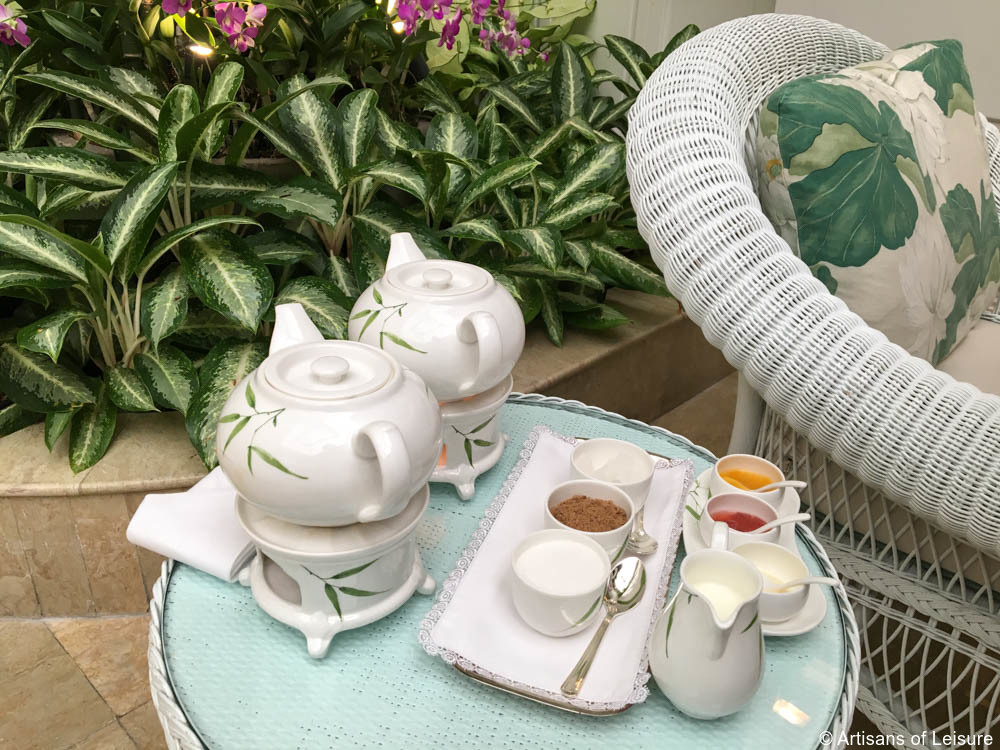 For this trip, I wanted to show my kids some of my favorite places in Thailand.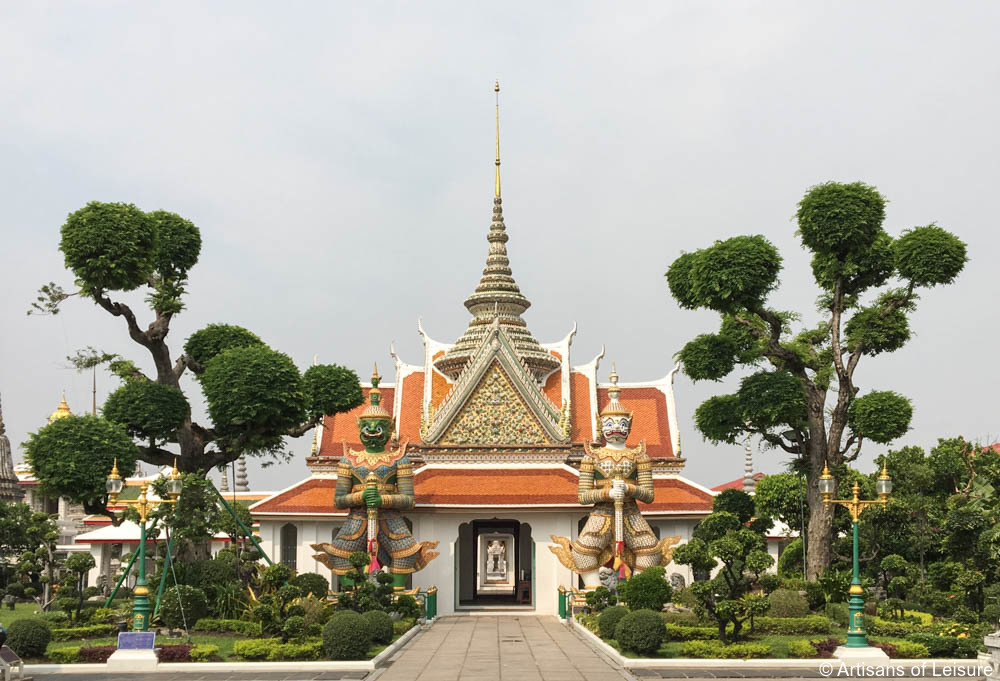 Q.) Which places did you visit?
Chiang Mai and Bangkok, the best locations for an introductory visit to Thailand.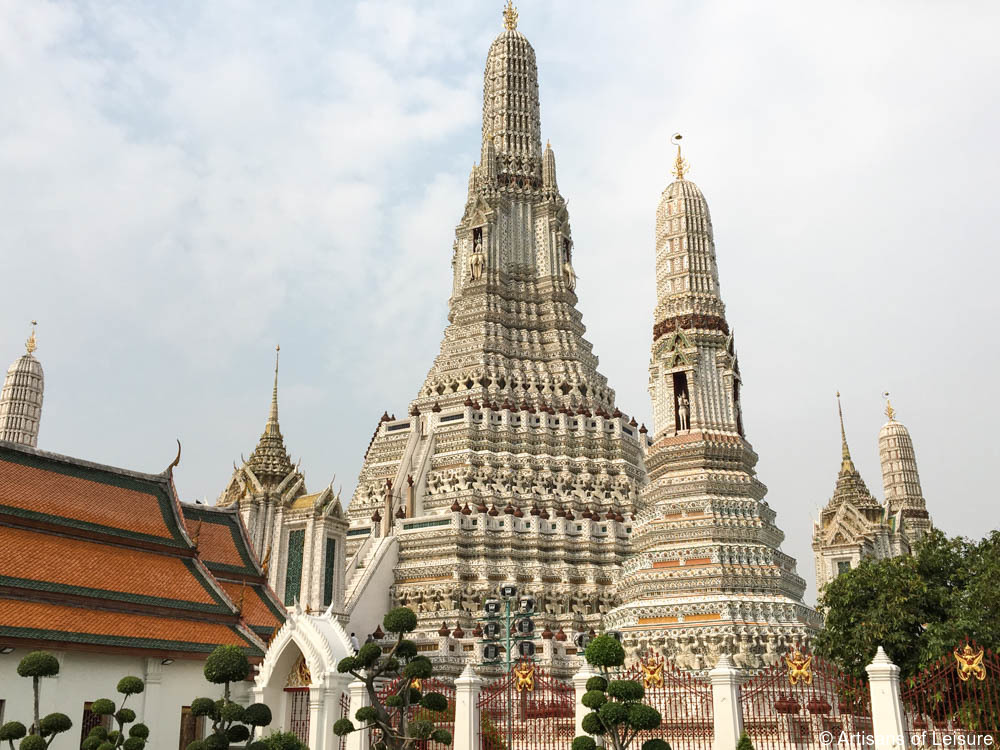 Q.) Has Thailand changed much since you first started traveling there?
Yes, considerably, although everything that I love about Thailand has remained the same: the deeply traditional Buddhist culture…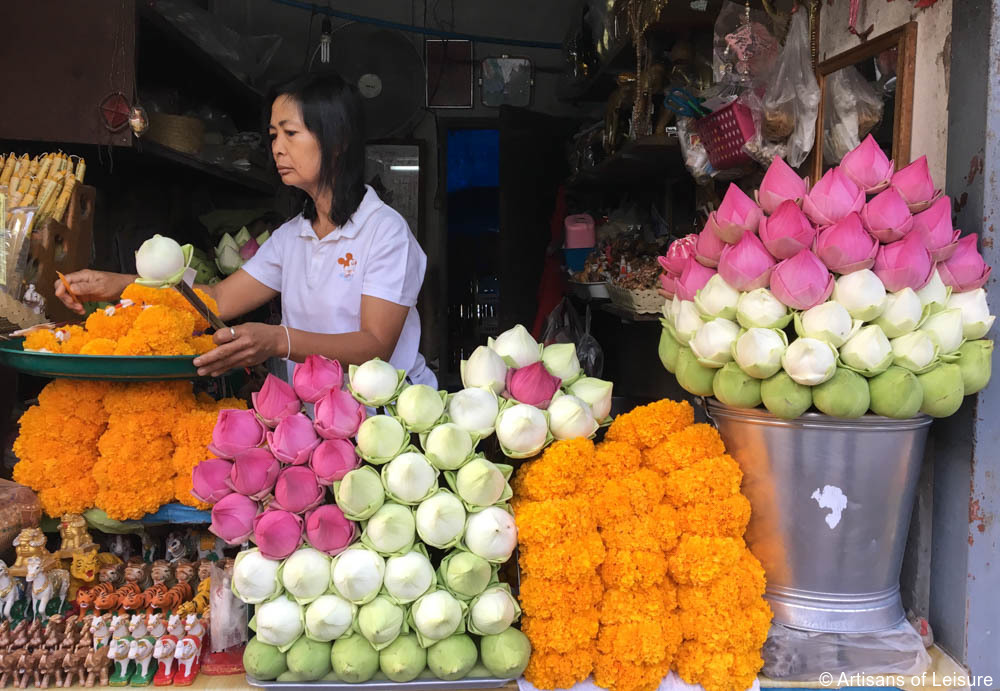 …the warm and wonderful Thai people…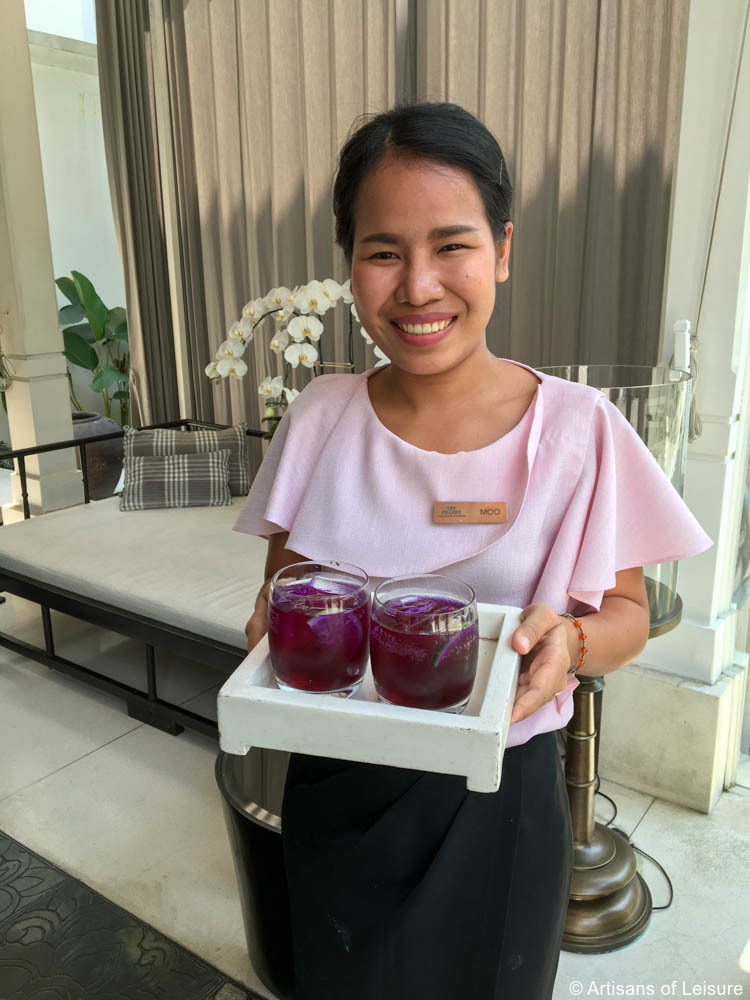 …the beautiful traditional and decorative arts…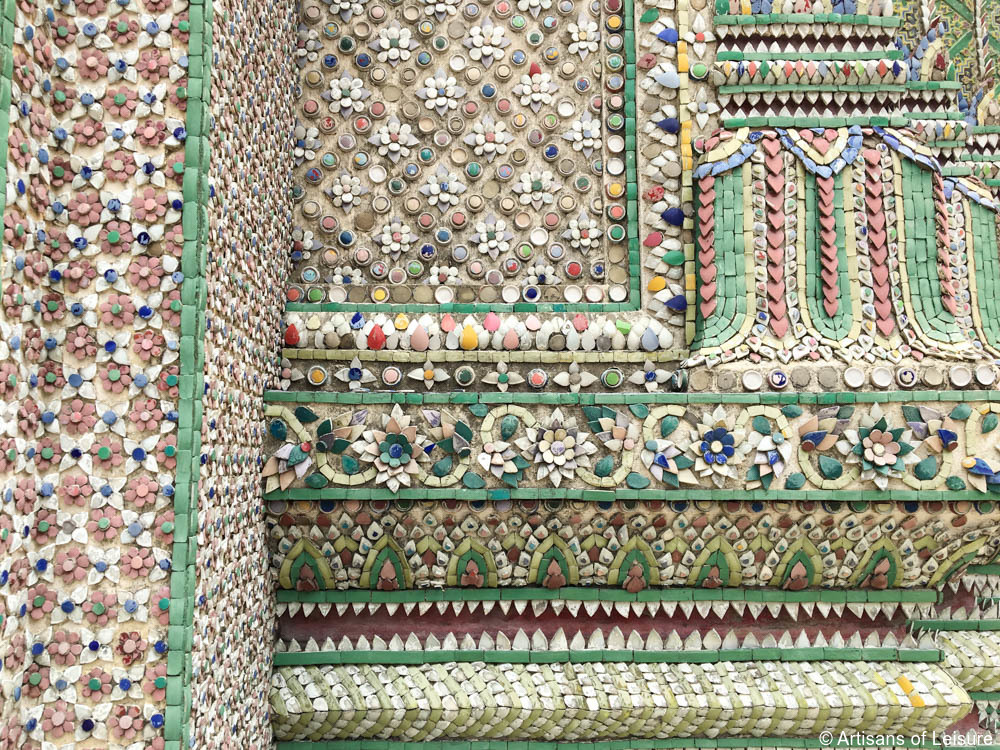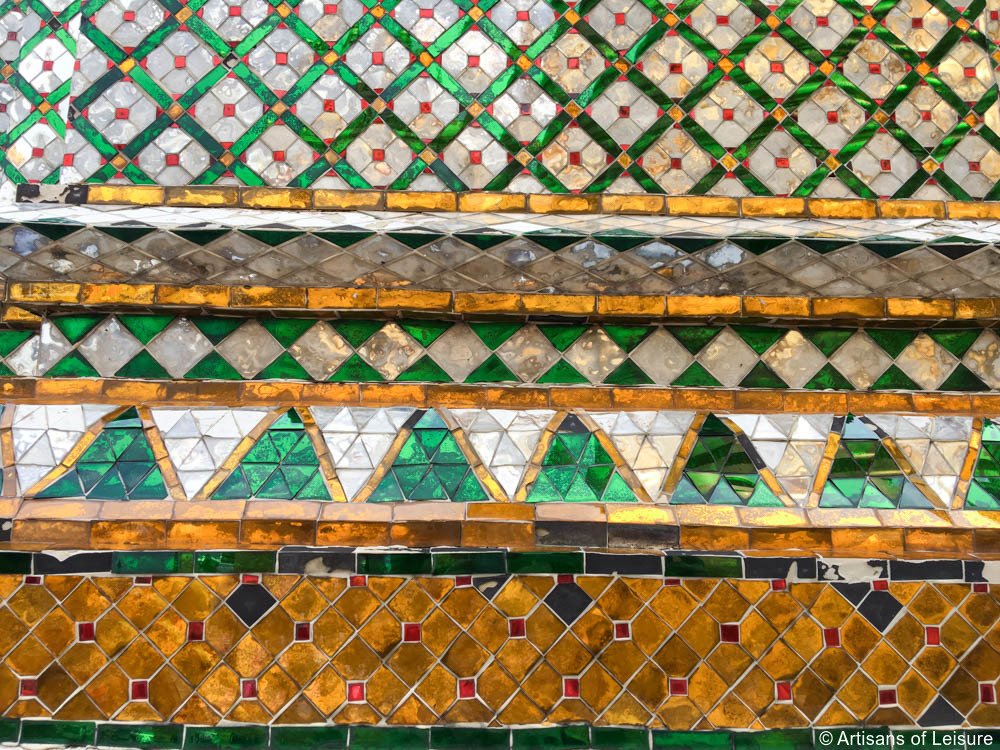 …the amazing cuisine…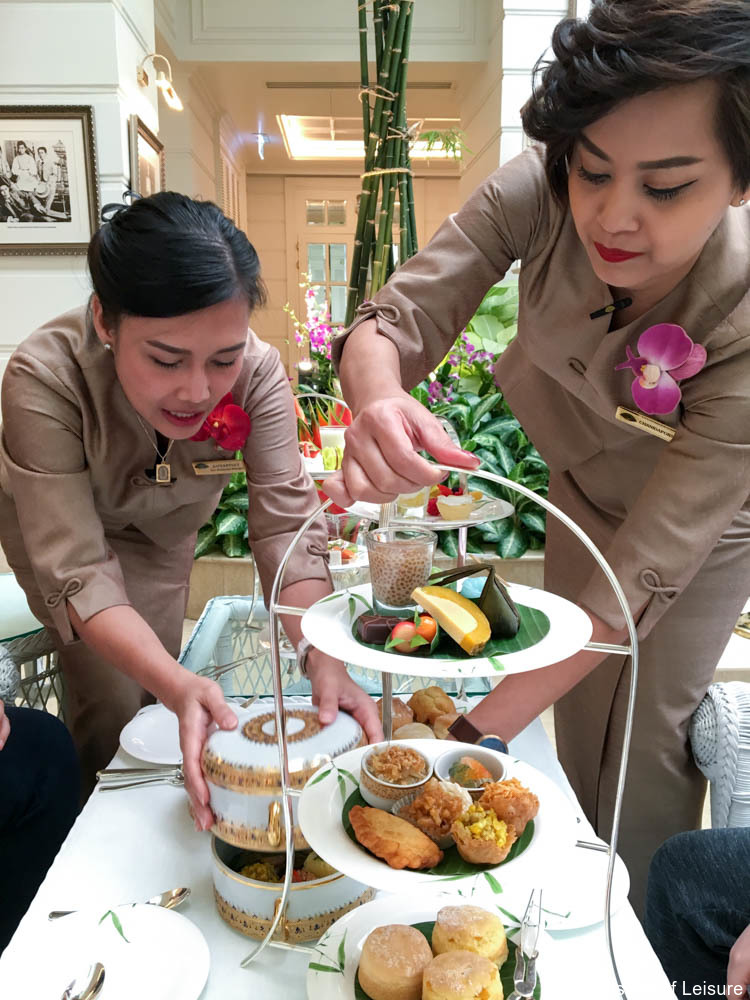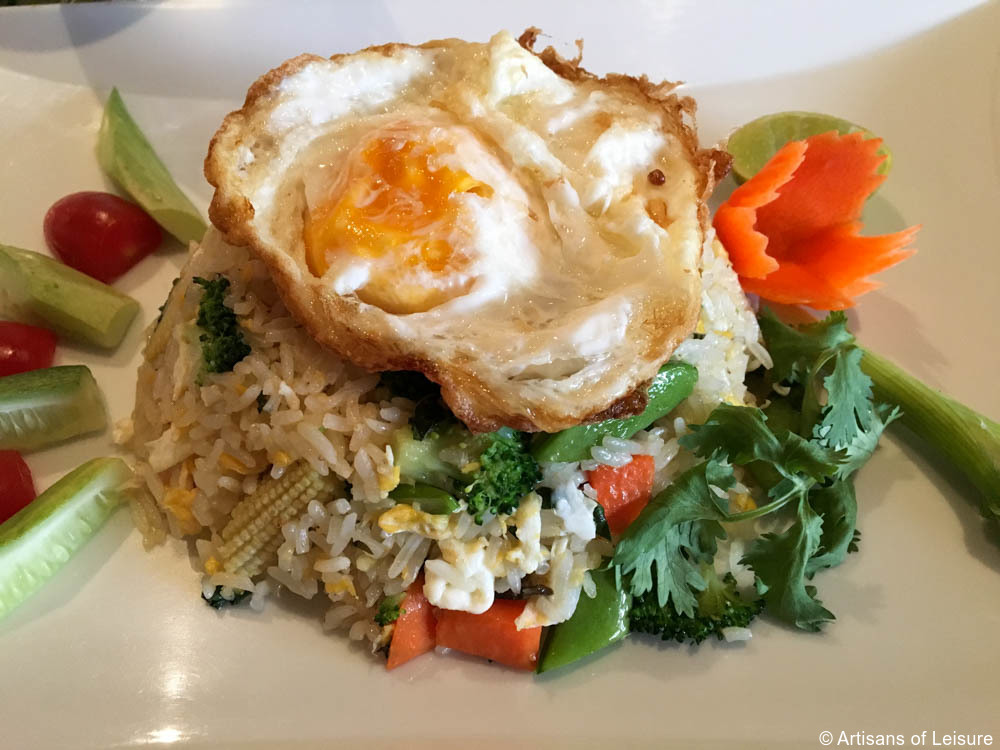 …and the over-the-top luxury hotels and resorts.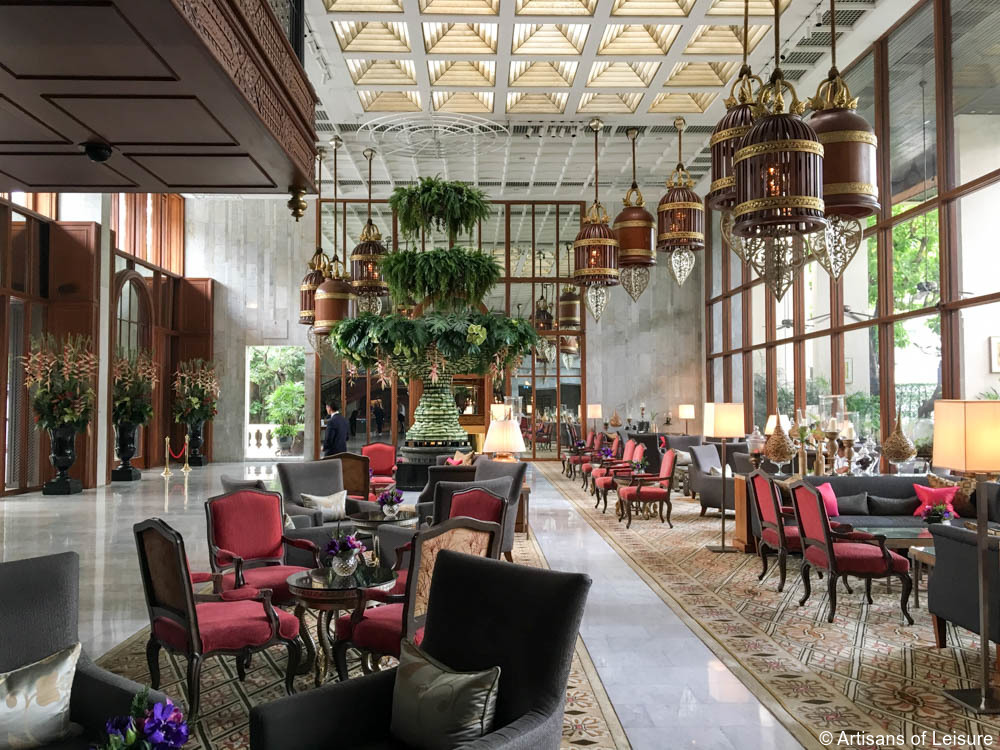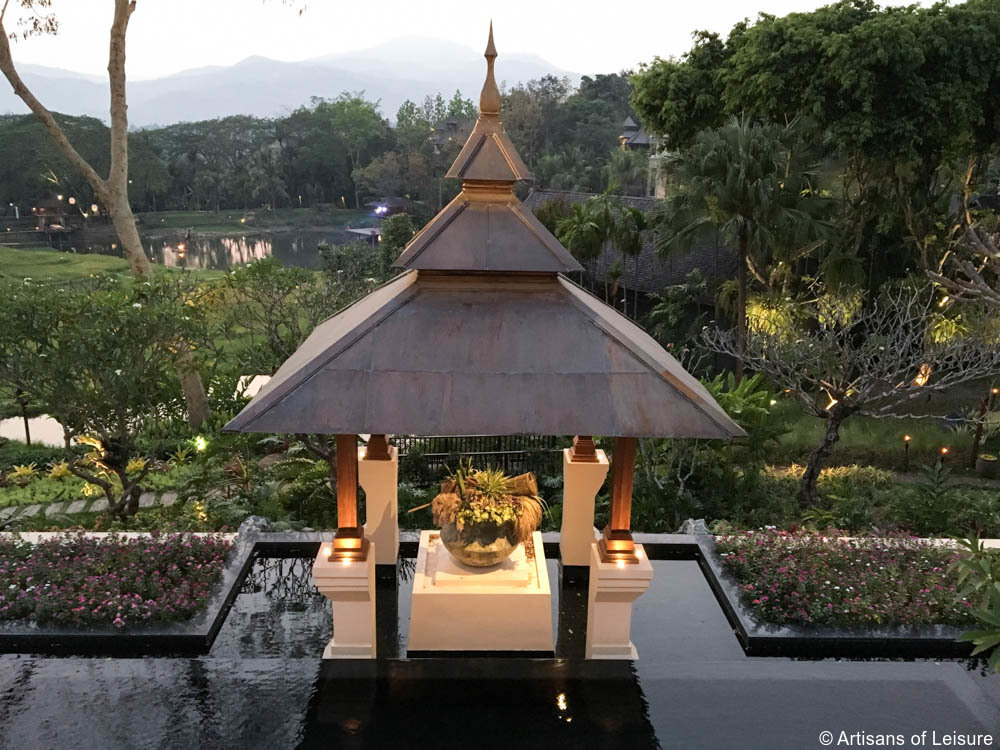 Q.) What are the main changes you have observed?
Well, there are far fewer tuk-tuks on the streets…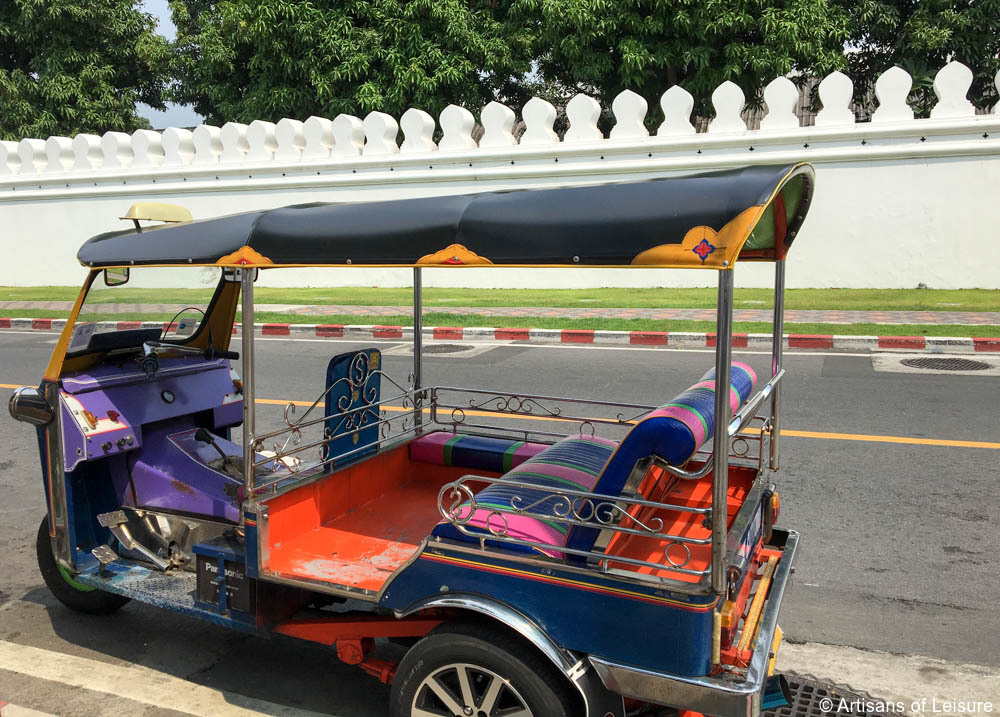 …and many more upscale shopping malls and more luxury hotels. Each city has interesting new cultural districts and museums…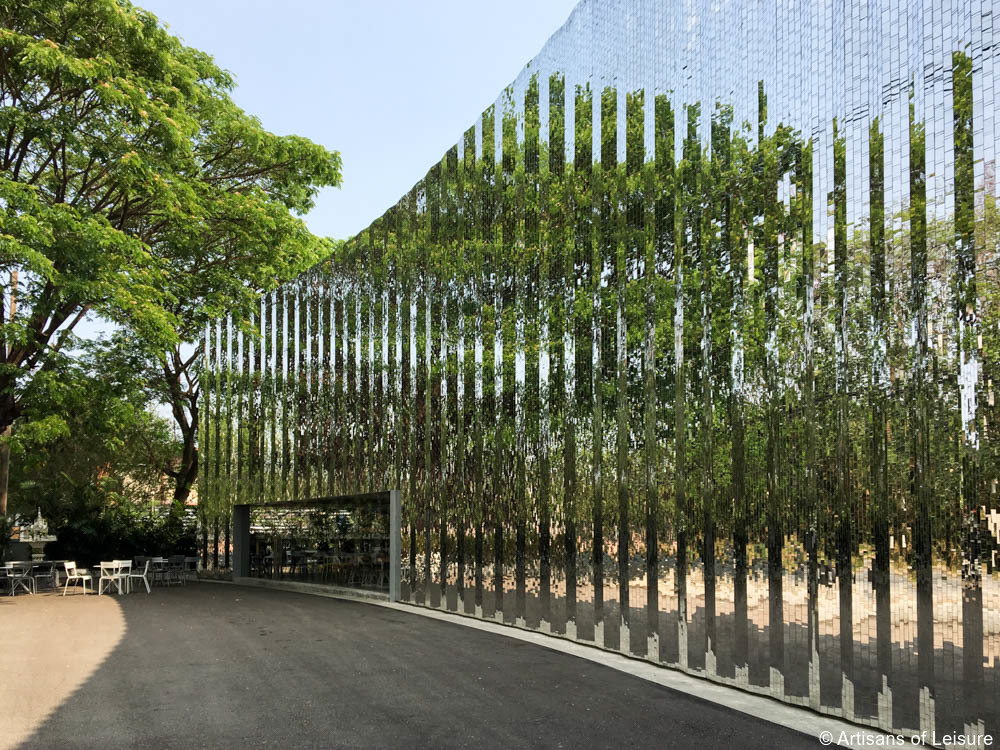 …and there  are lots more travelers taking photos for Instagram!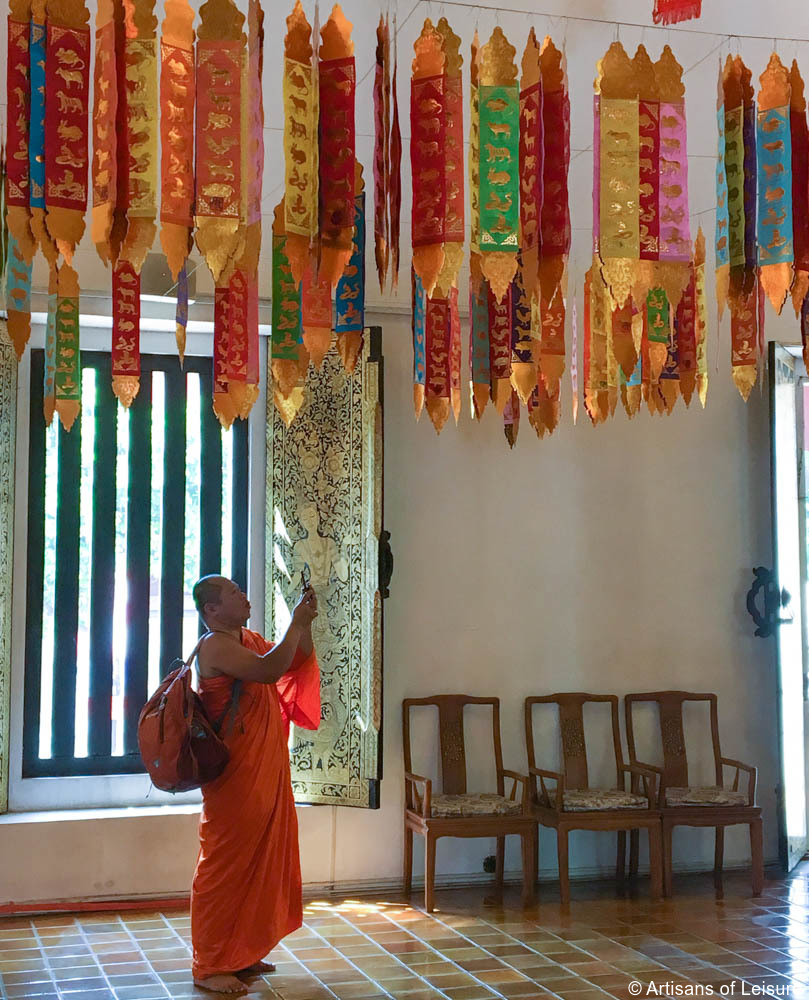 Q.) What did you children most enjoy?
So much! They loved the private, hands-on elephant experience we arranged in Chiang Mai.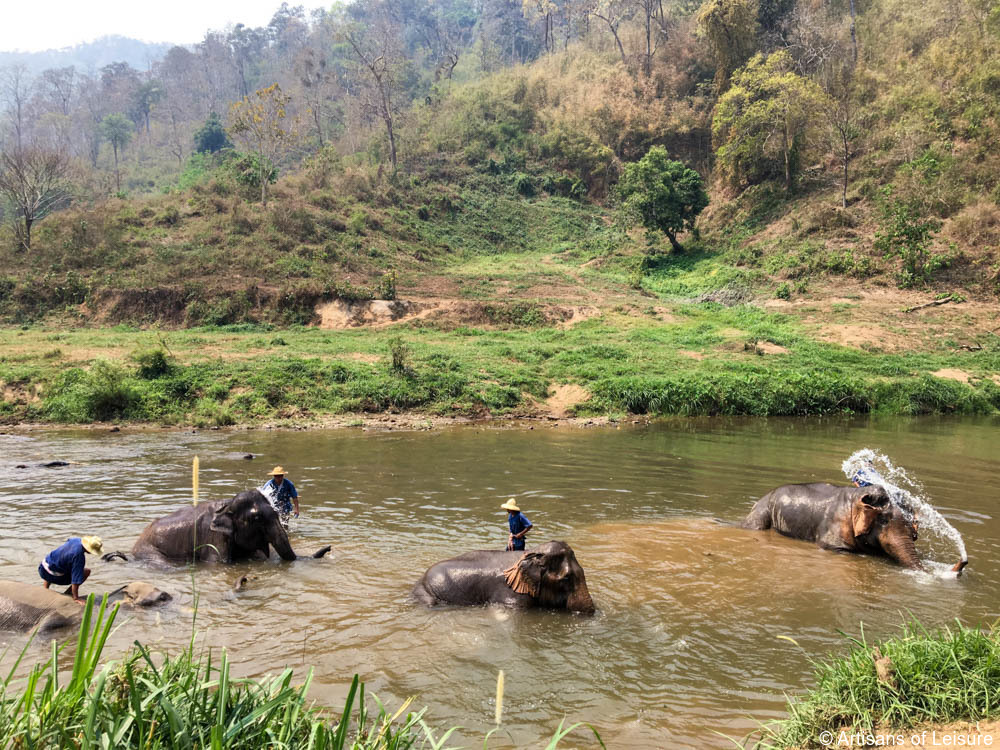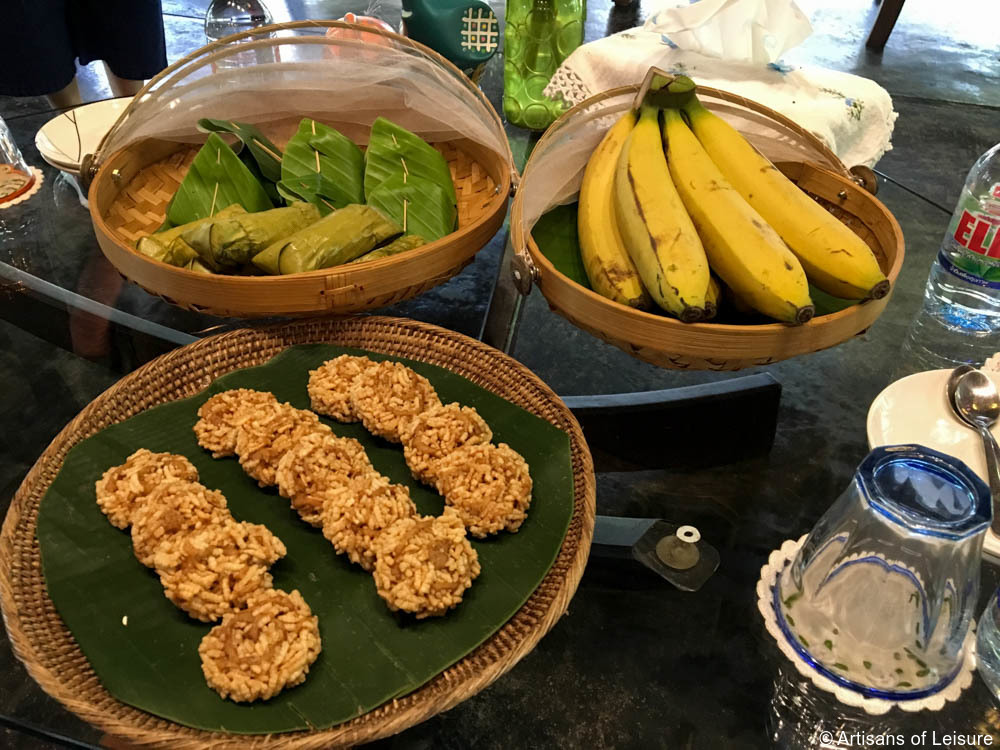 They are still talking about the beautiful resorts and hotels, such as the Four Seasons Resort Chiang Mai, which overlooks rice paddies…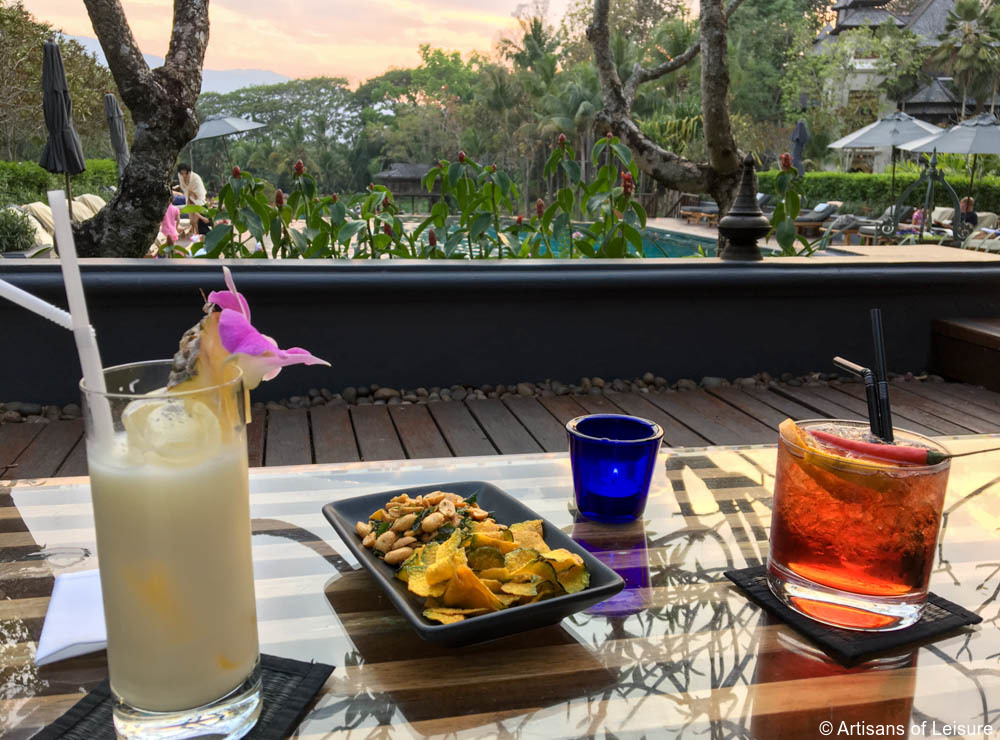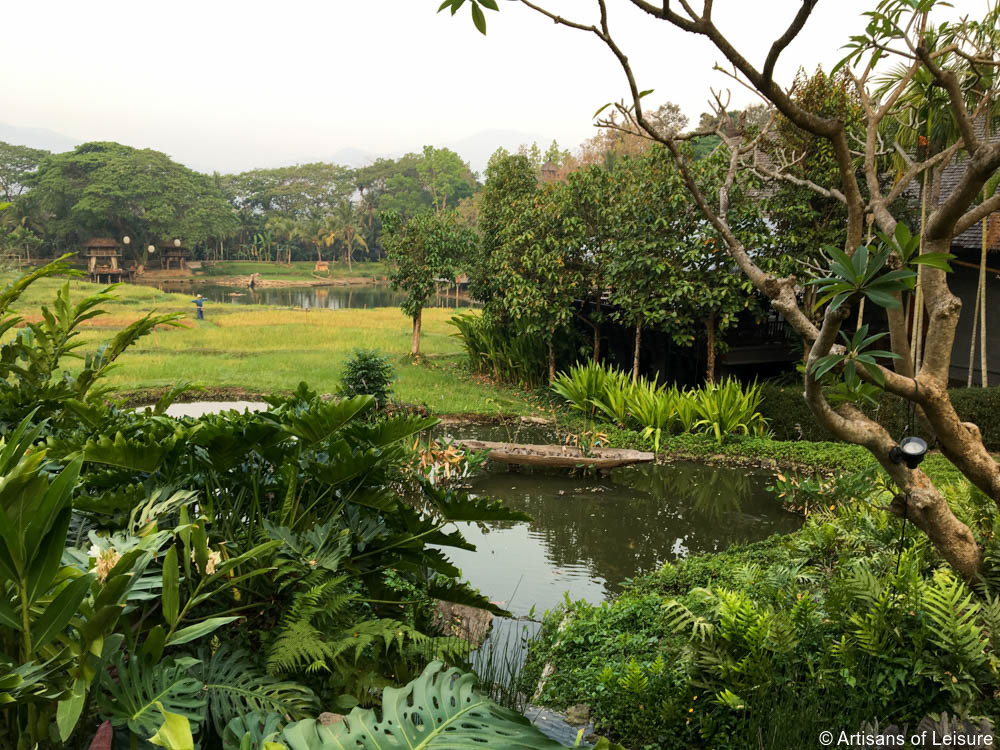 …the legendary Mandarin Oriental, Bangkok…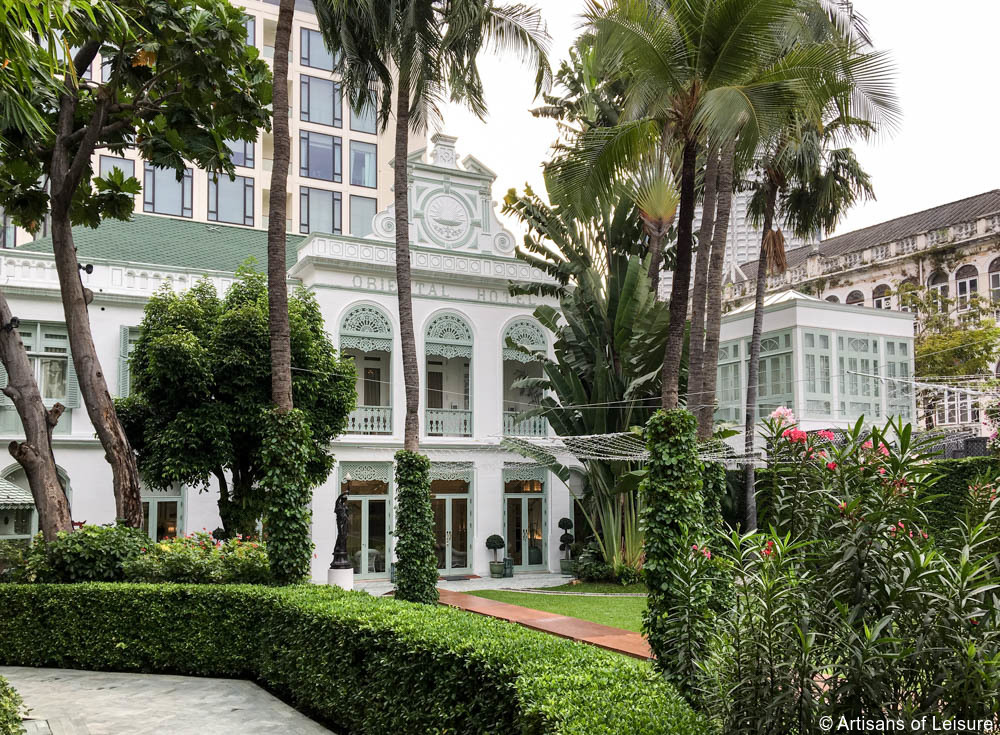 …and Howie's Homestay, where we had the opportunity to tour the interiors and gardens with Howie himself.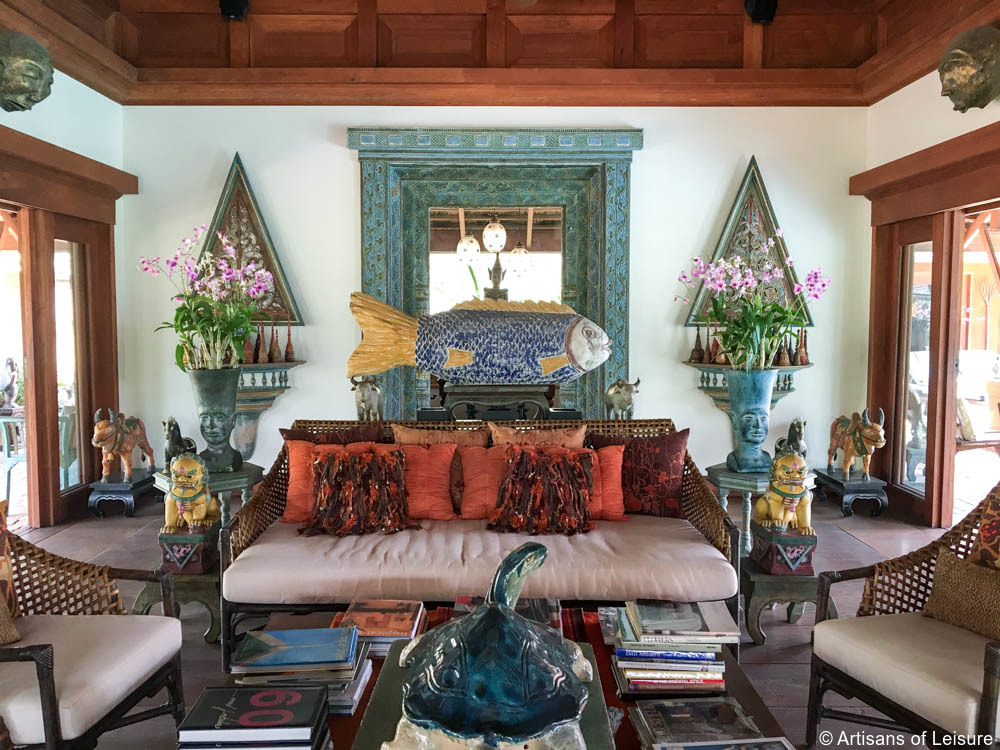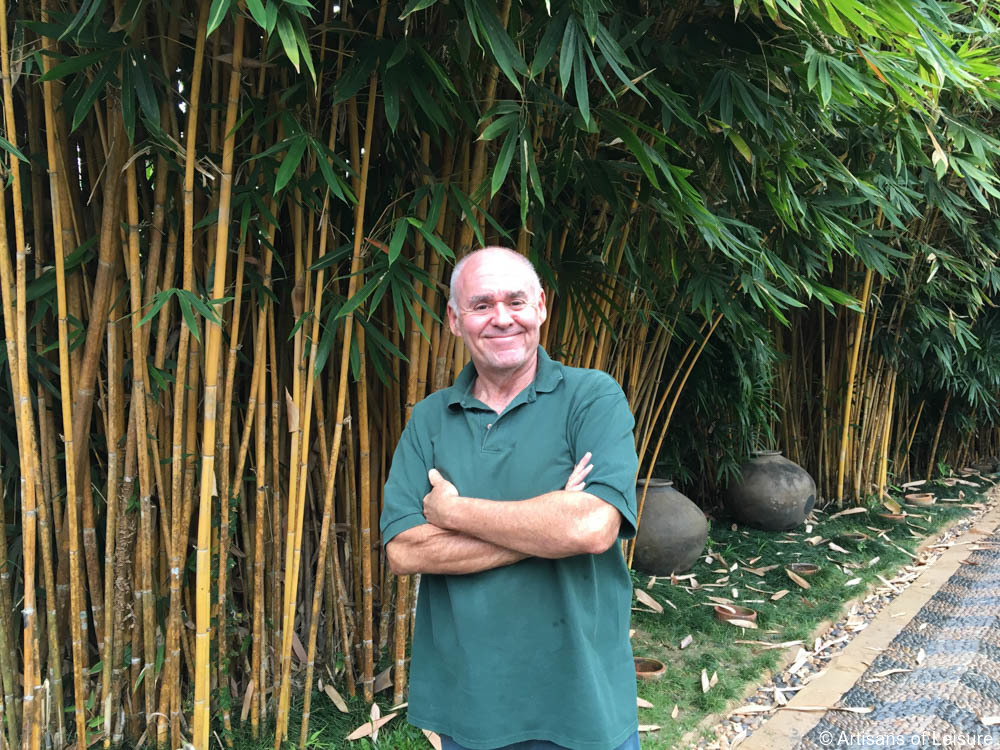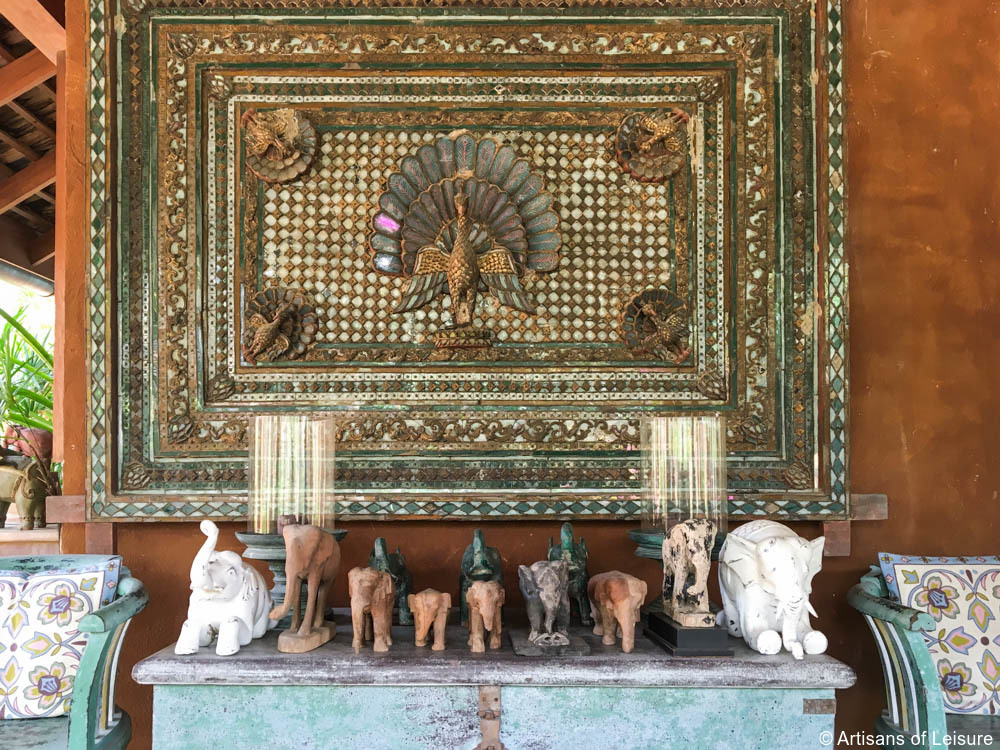 My kids loved traveling around by tuk-tuk and boat in Bangkok.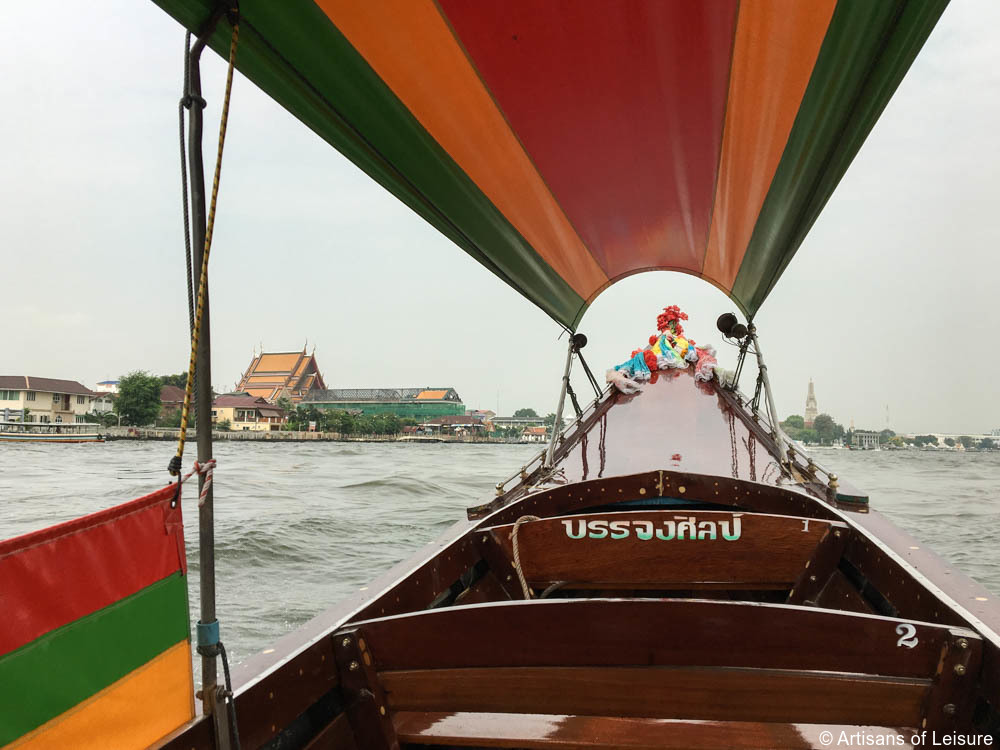 They found it very interesting to learn about the role of Buddhism in everyday life in Thailand.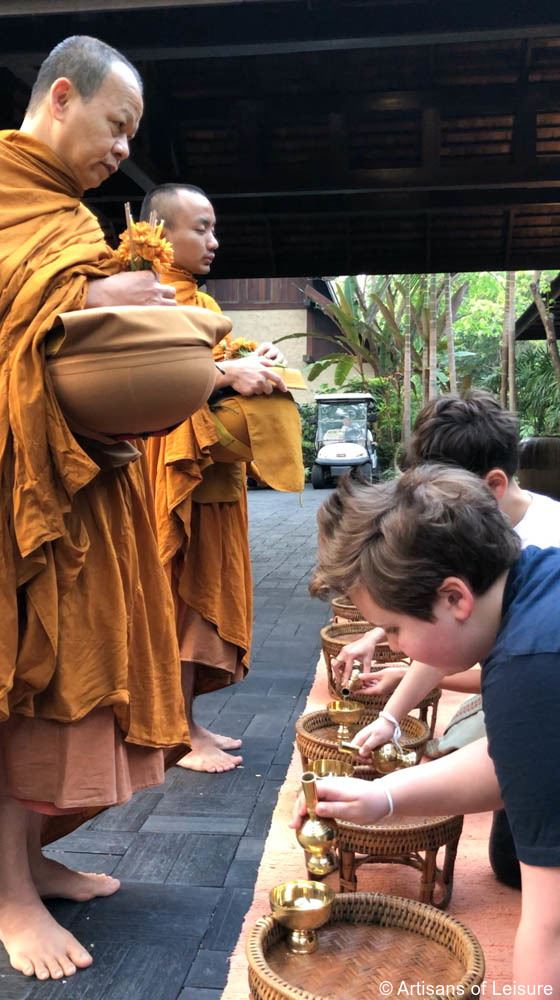 We had some interesting educational encounters including participating in a morning alms ceremony and meeting head monks at monasteries.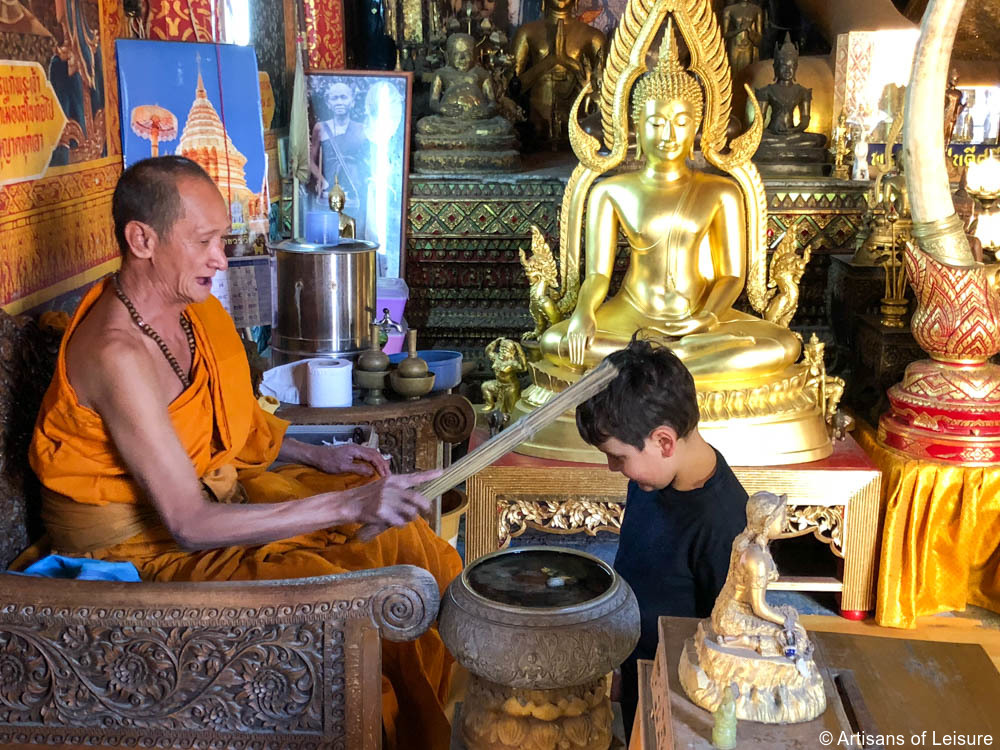 They also learned about wildlife and the important role of conservation and how local organizations are positively impacting the local environment and creating change.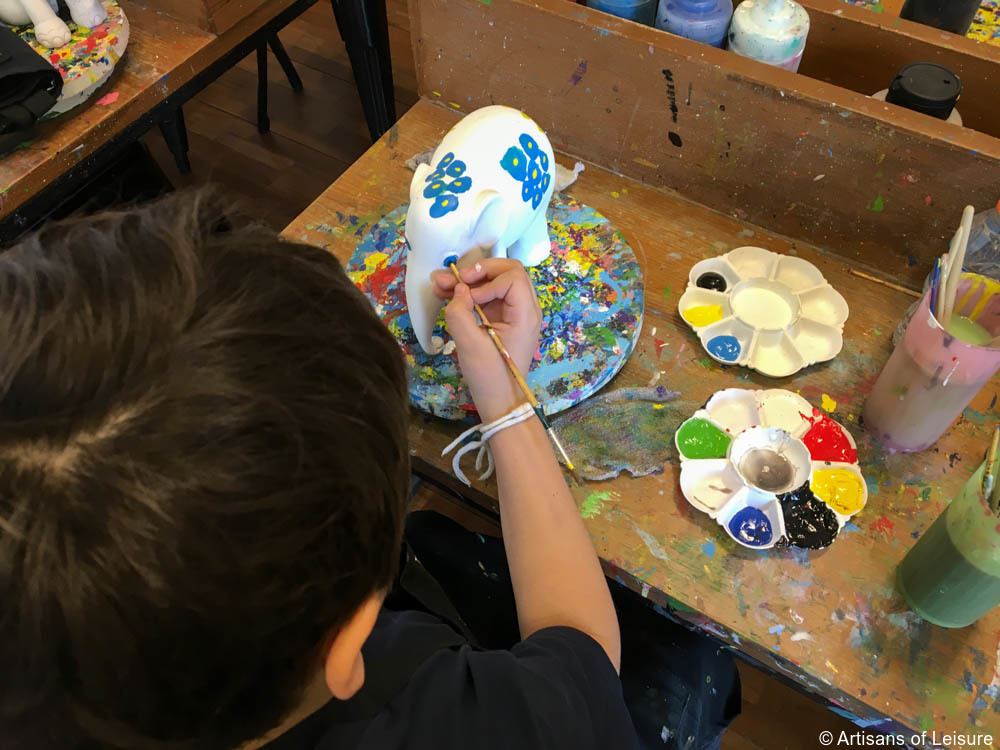 Still, I think their favorite thing was having green curry and spring rolls for breakfast every day.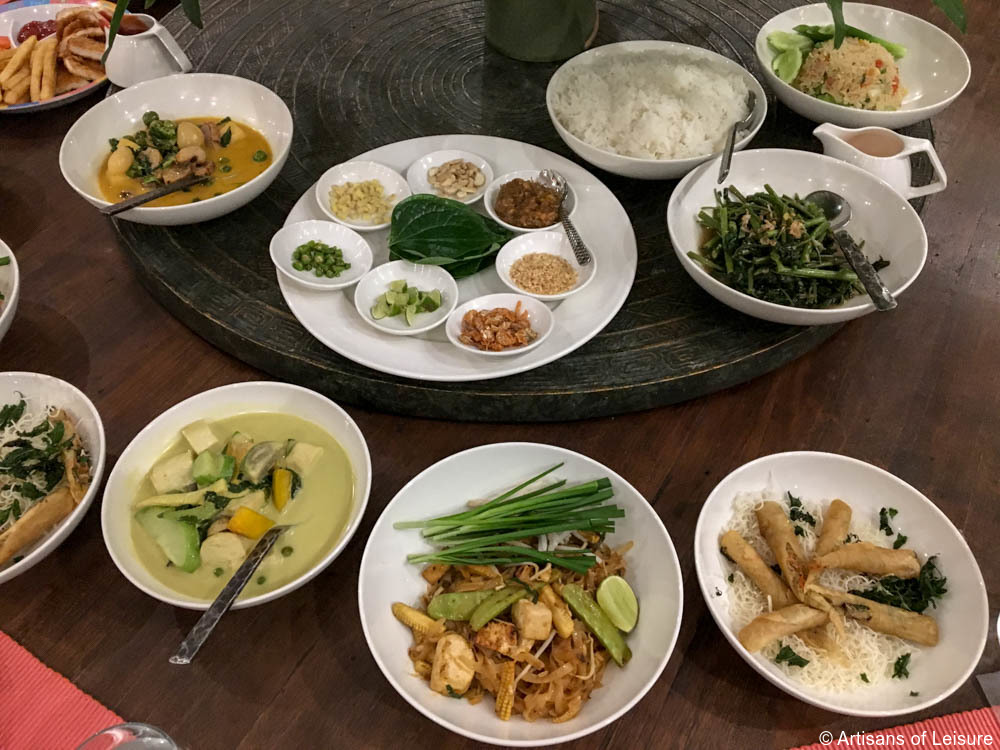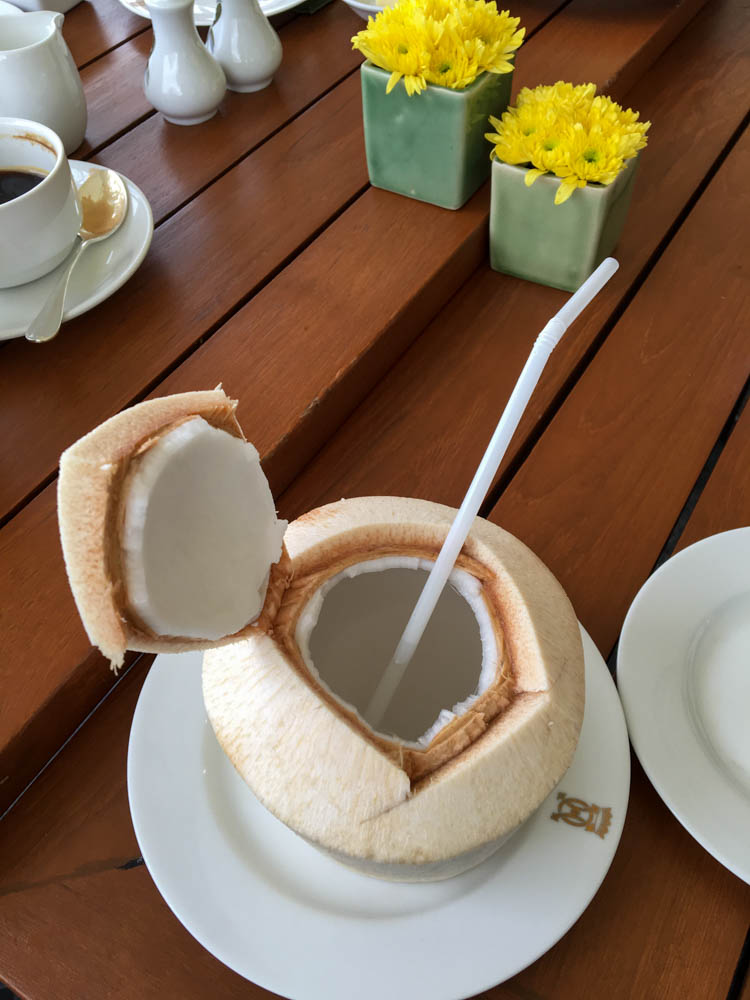 Q.) How long were you in Thailand?
This was part of a longer spring break trip. We spent about a week in Thailand and combined it with Hong Kong and destinations in mainland China.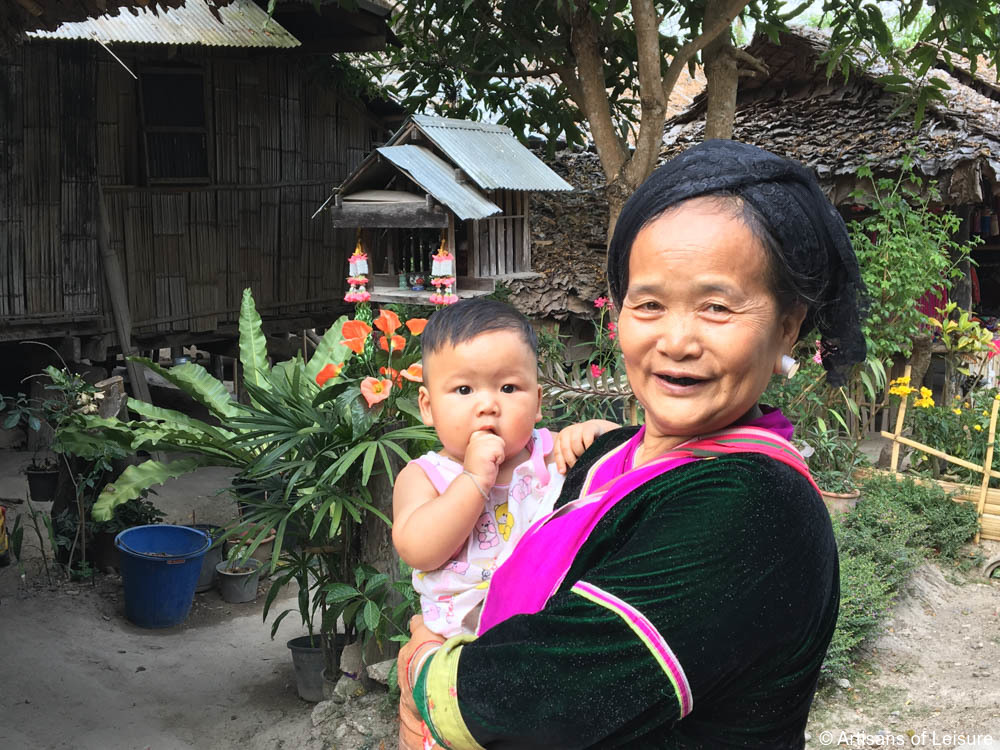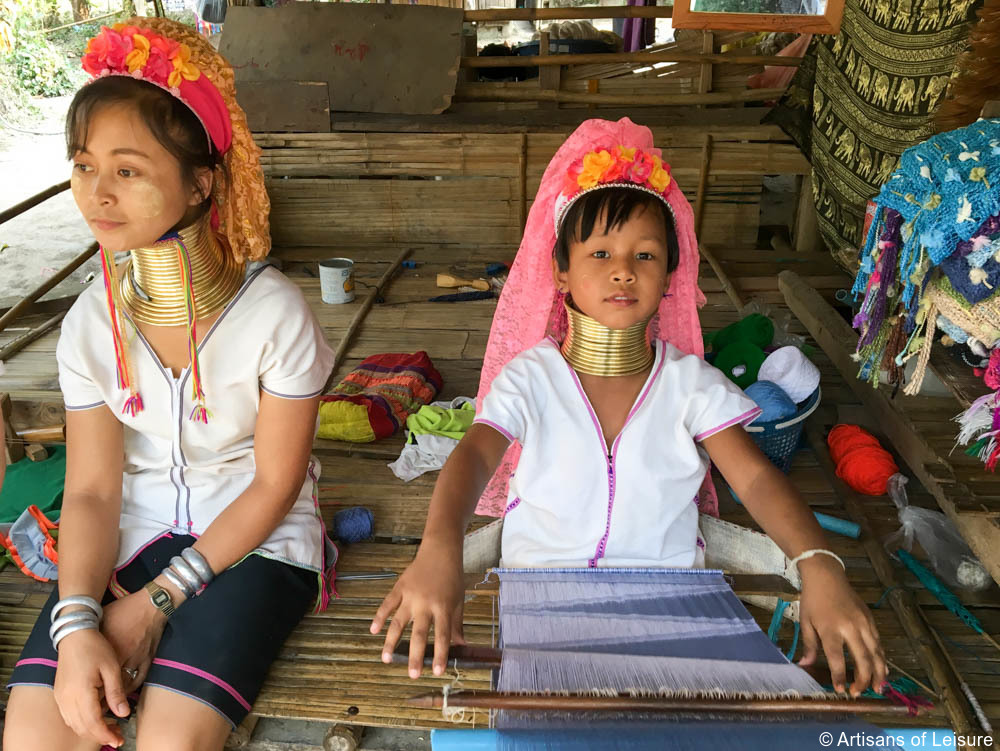 Q.) Did you have a favorite restaurant or dining experience?
We love—and ate a lot of—traditional Thai cuisine at very casual restaurants, street food markets, and more upscale restaurants.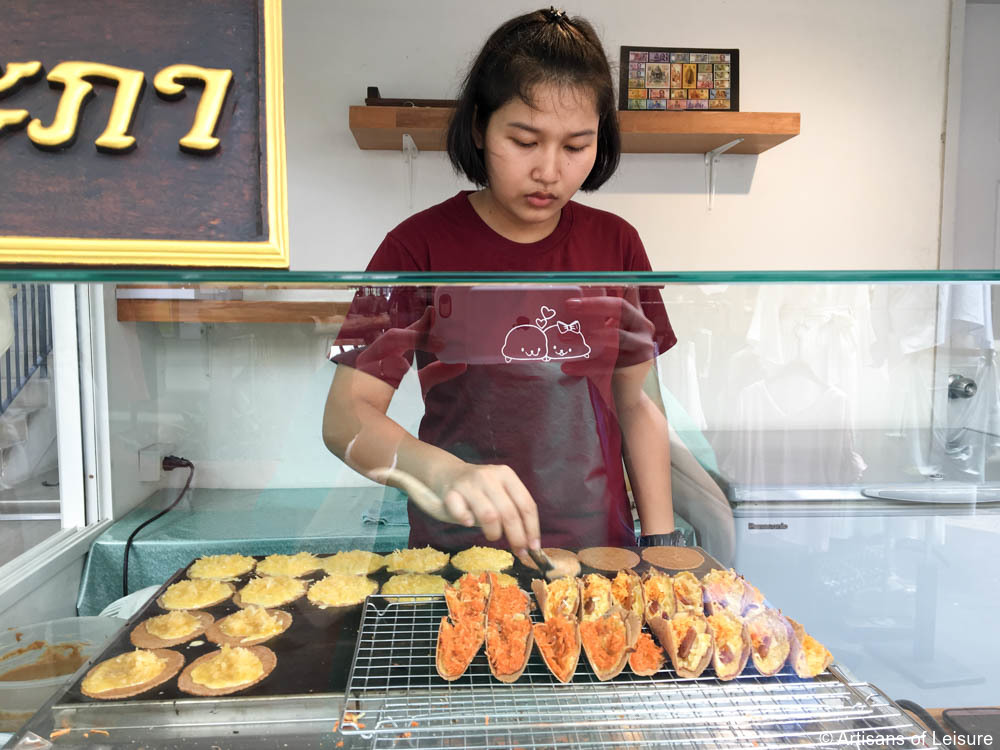 We made a point of dining at Gaggan, which is consistently recognized as one of the world's best restaurants.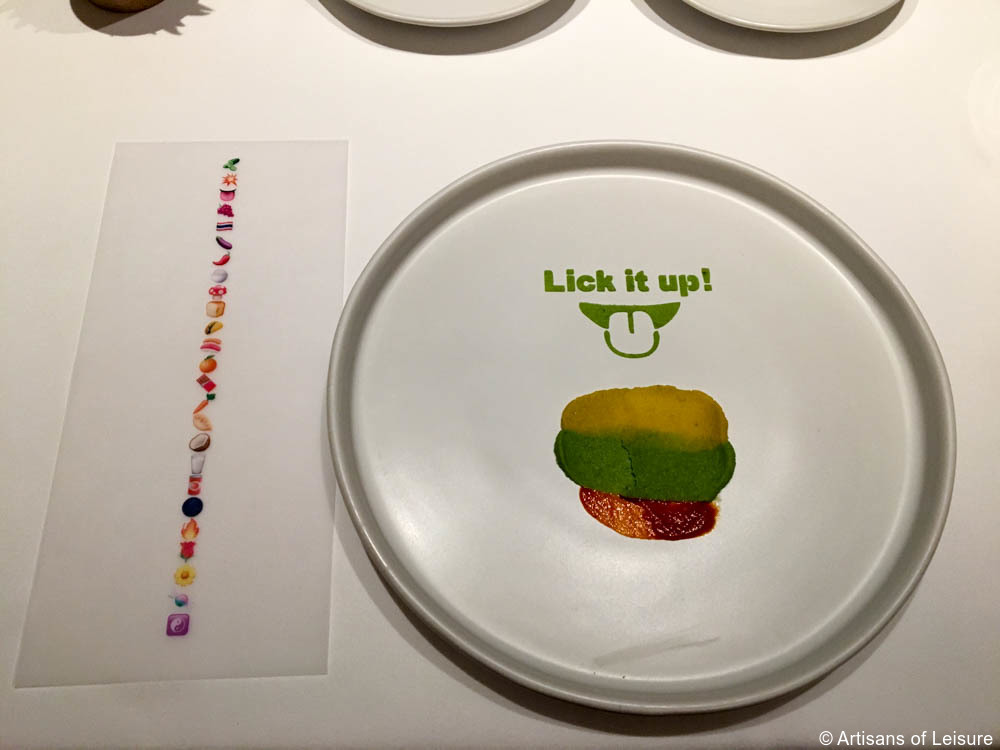 We had a 25-course tasting menu. It was wonderful and the kids were kept entertained throughout as they followed along on the emoji menu.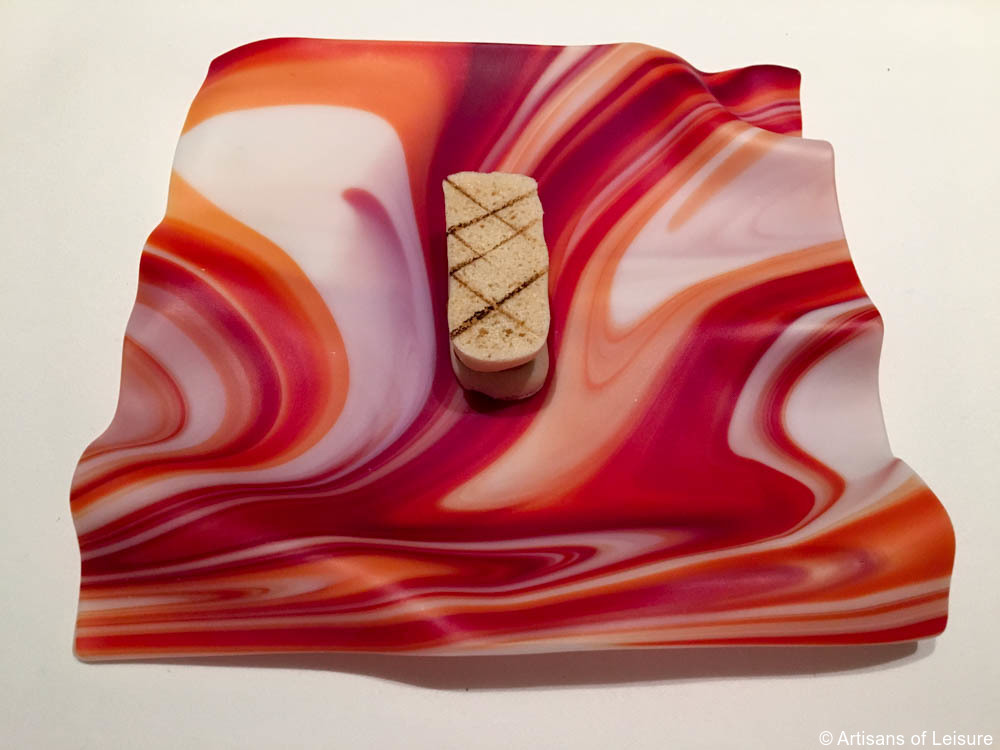 Q.) What are some of your favorite attractions in Bangkok?
Wat Arun (Temple of Dawn) is incredible, with its mosaics created out of beautiful porcelain.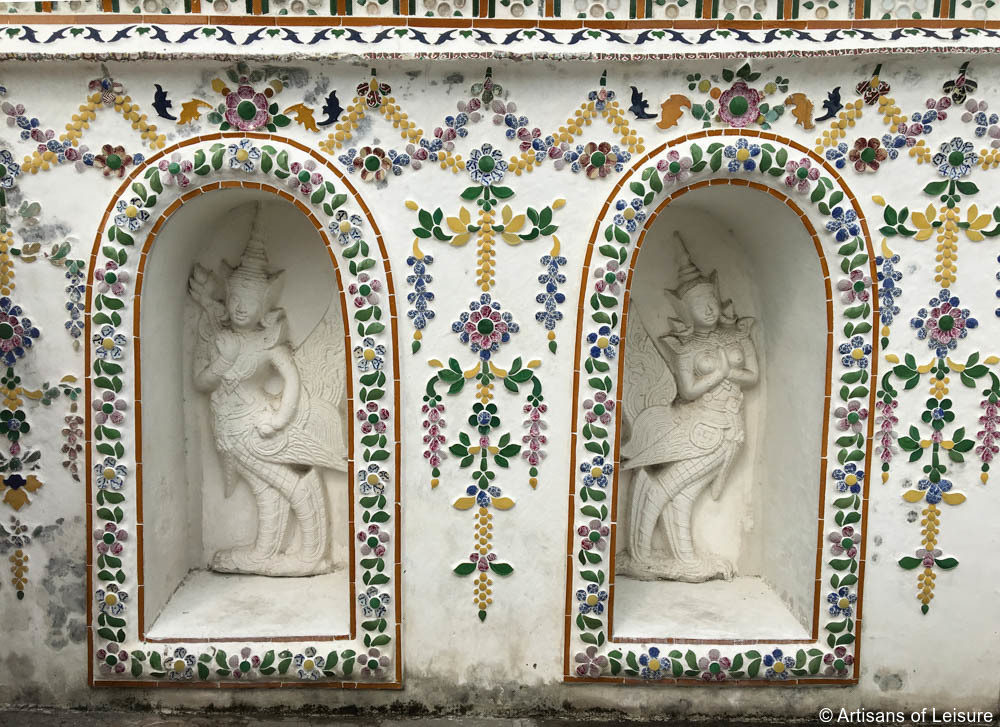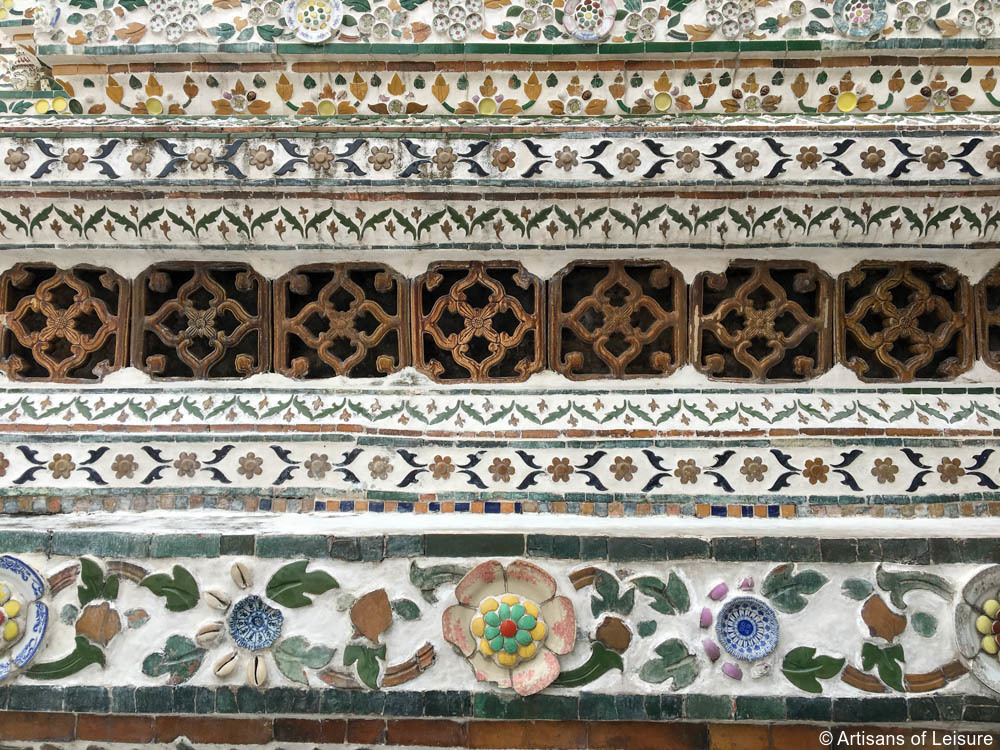 Wat Phra Keow (Temple of the Emerald Buddha) is a must.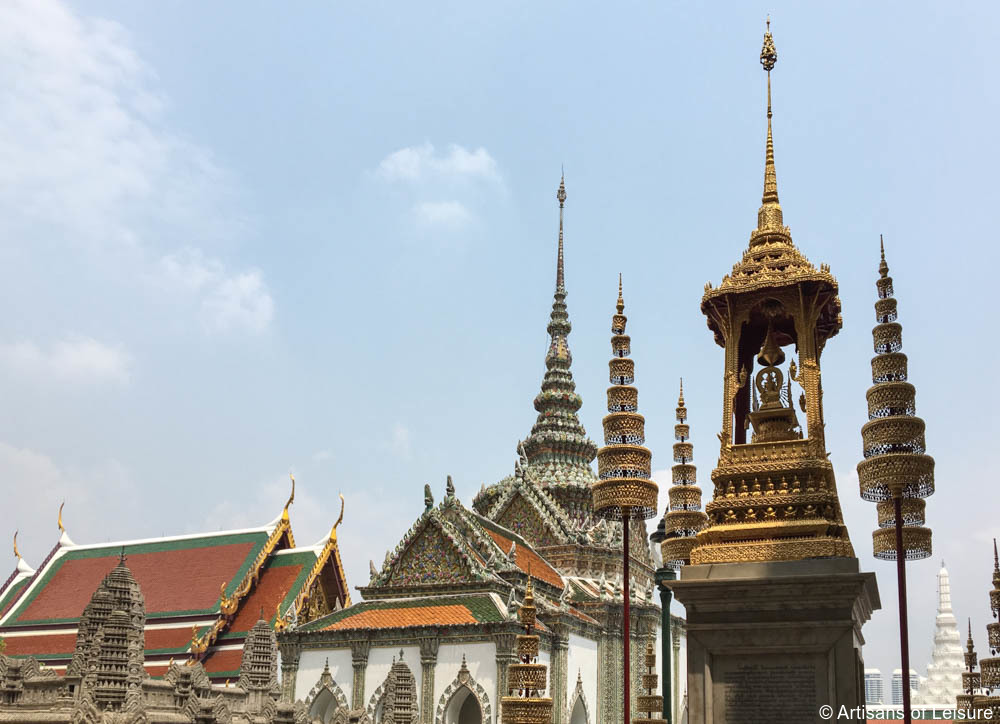 Q.) How about in Chiang Mai?
Chiang Mai has beautiful temples…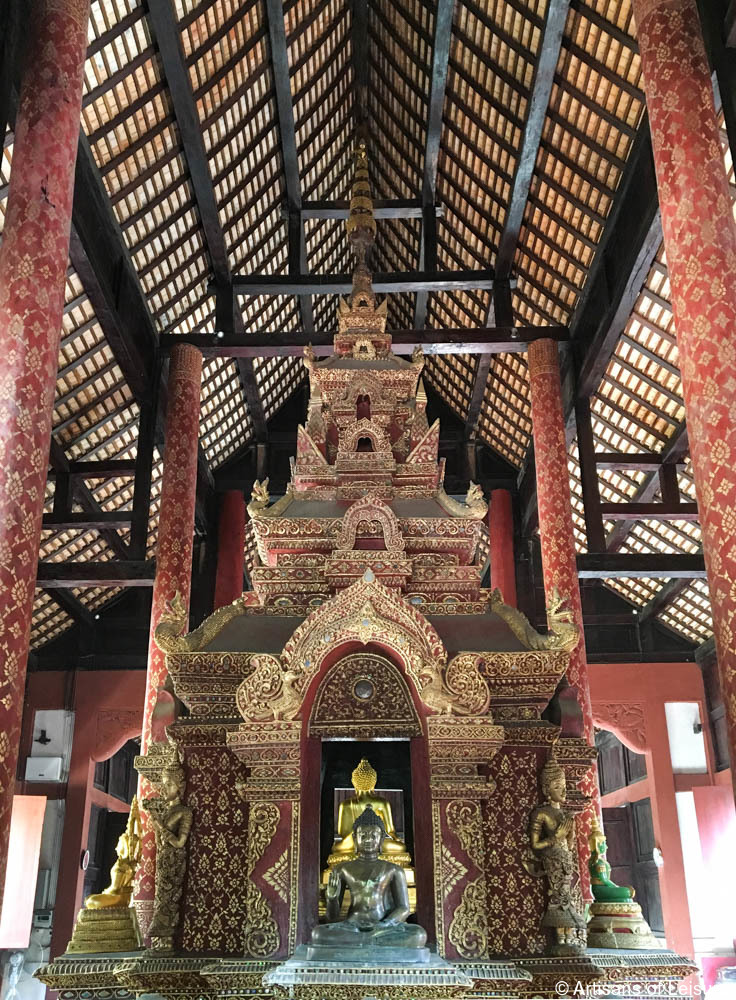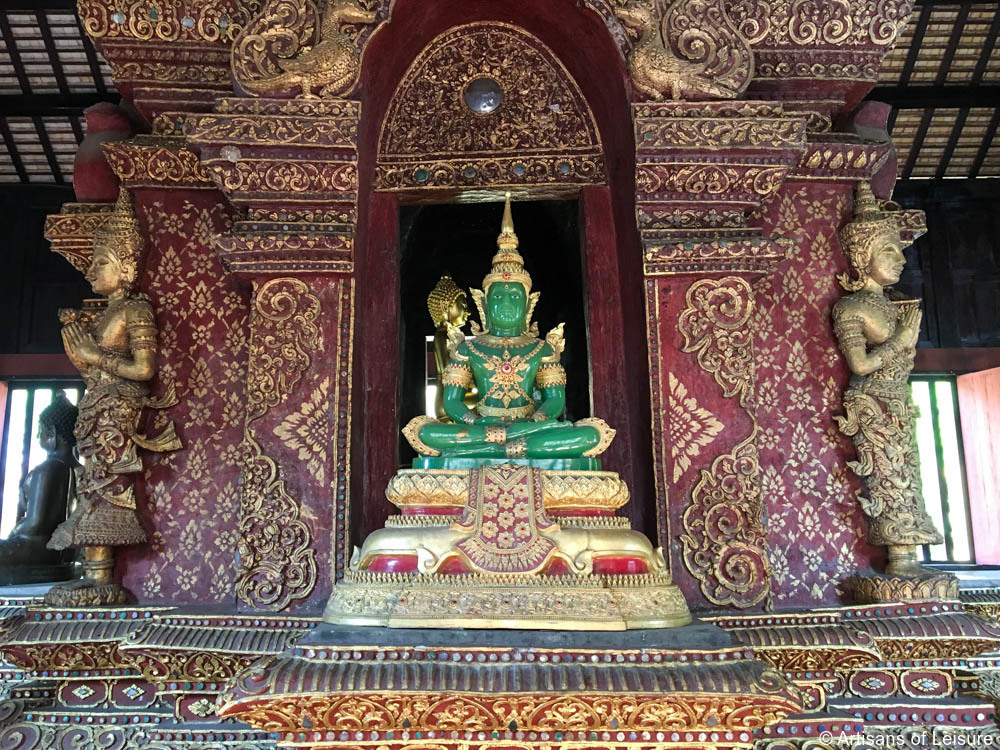 …one of the best is mountaintop Doi Suthep…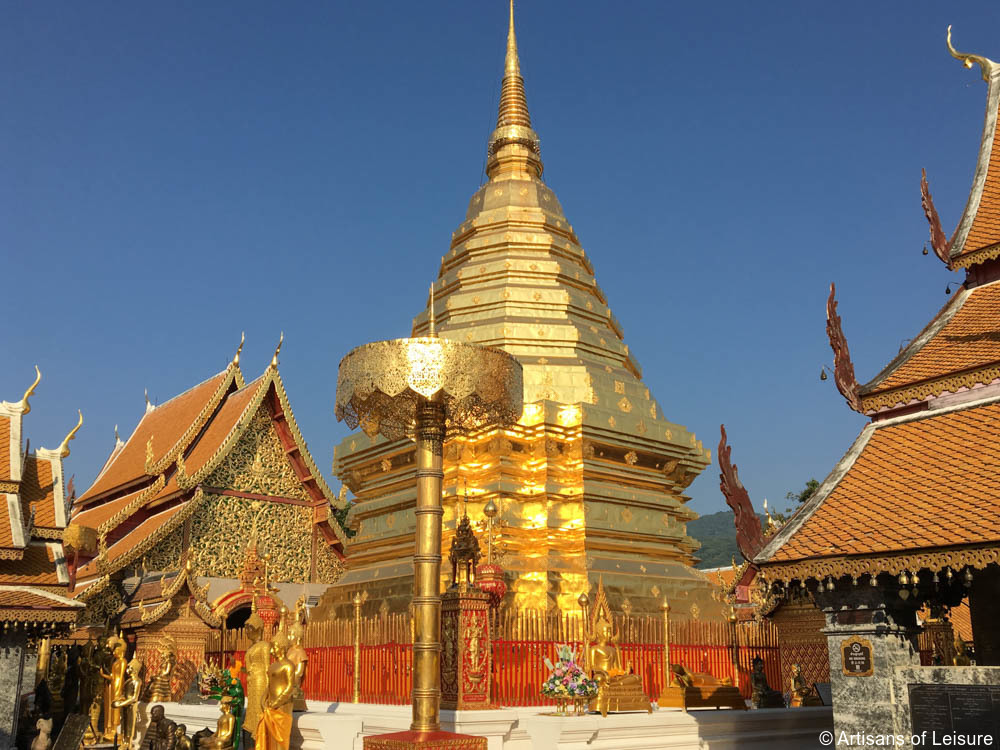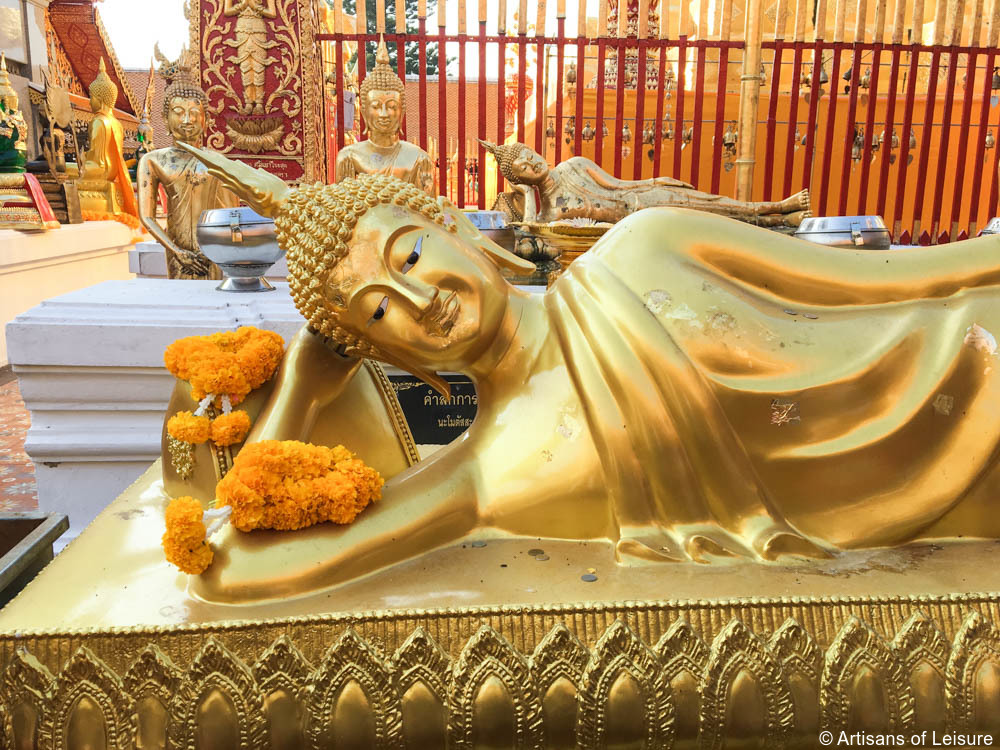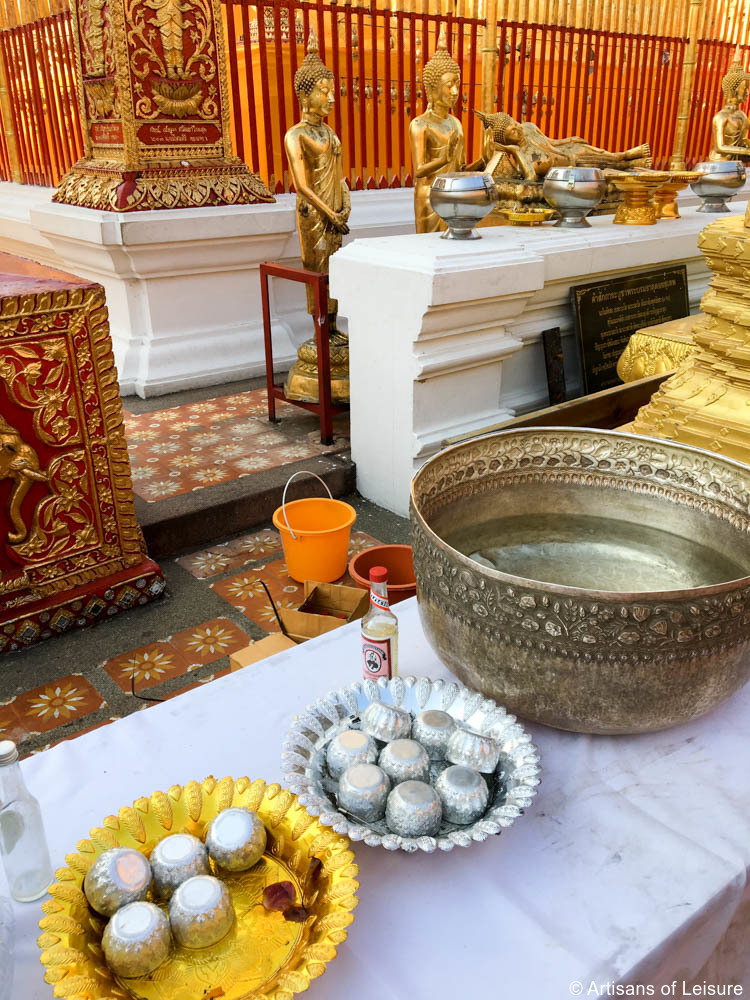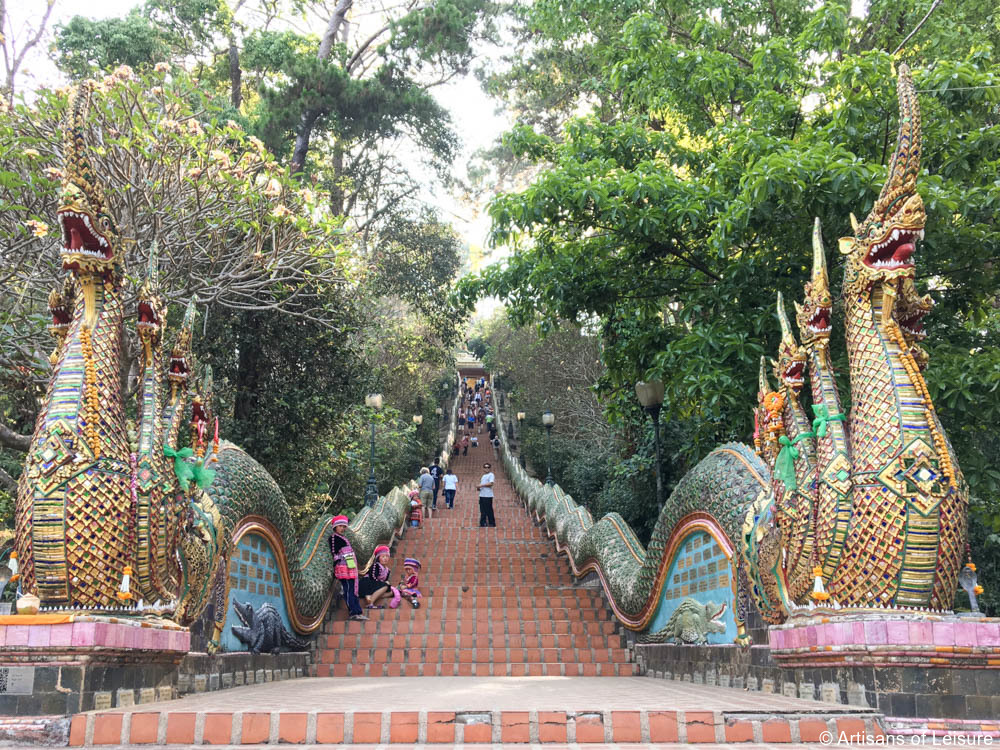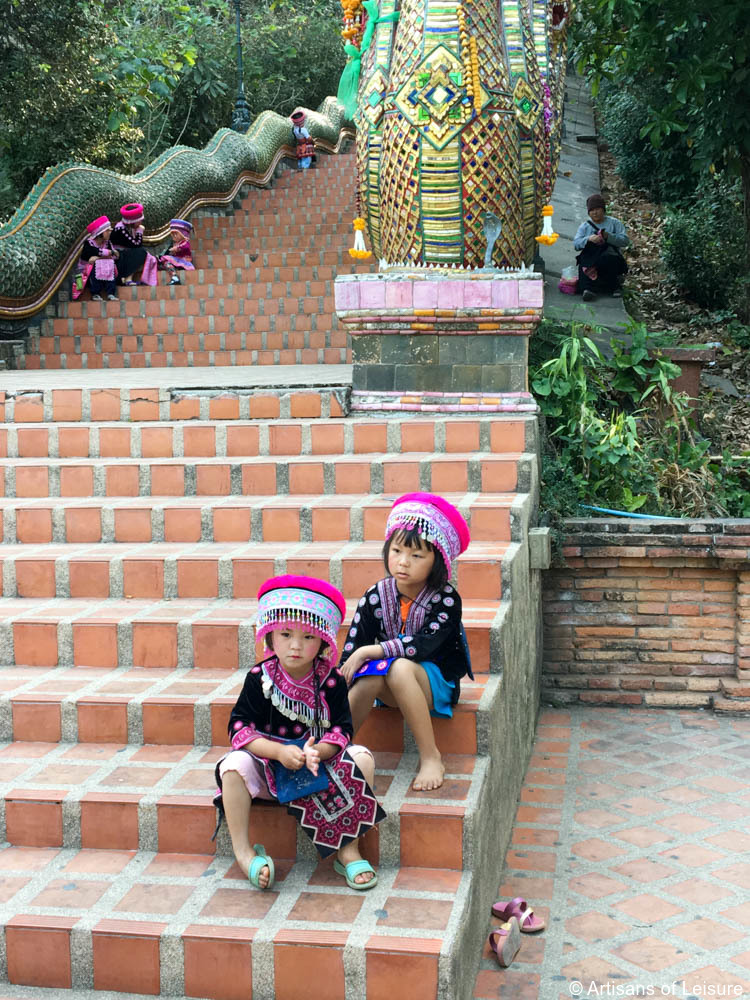 Chiang Mai also has great markets and boutiques that are filled with local culinary specialties…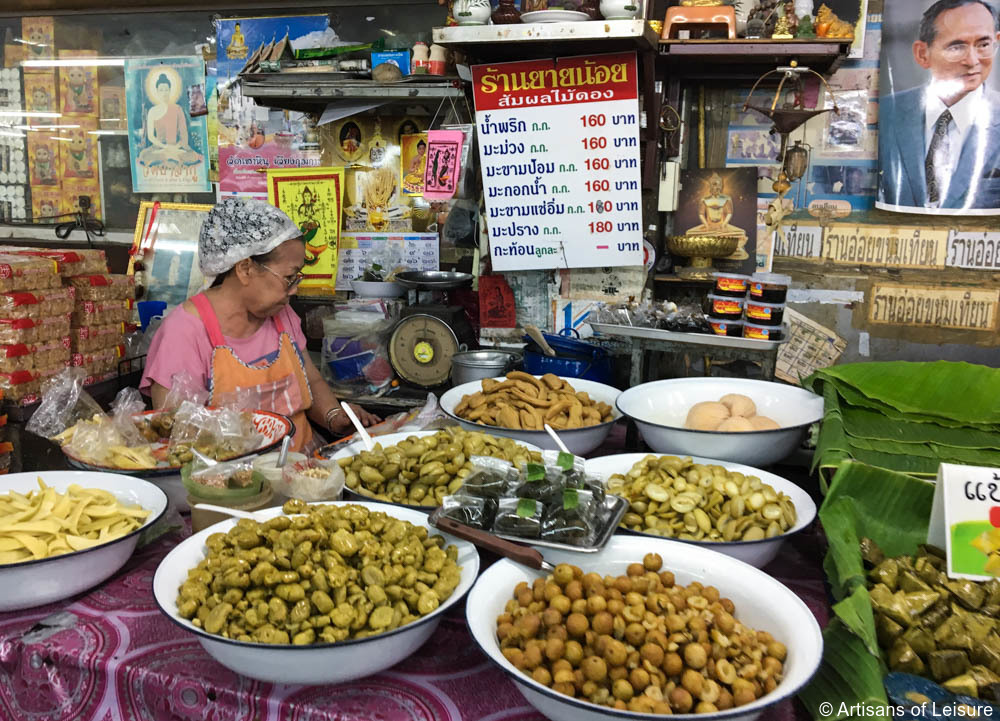 …hill tribe textiles and accessories…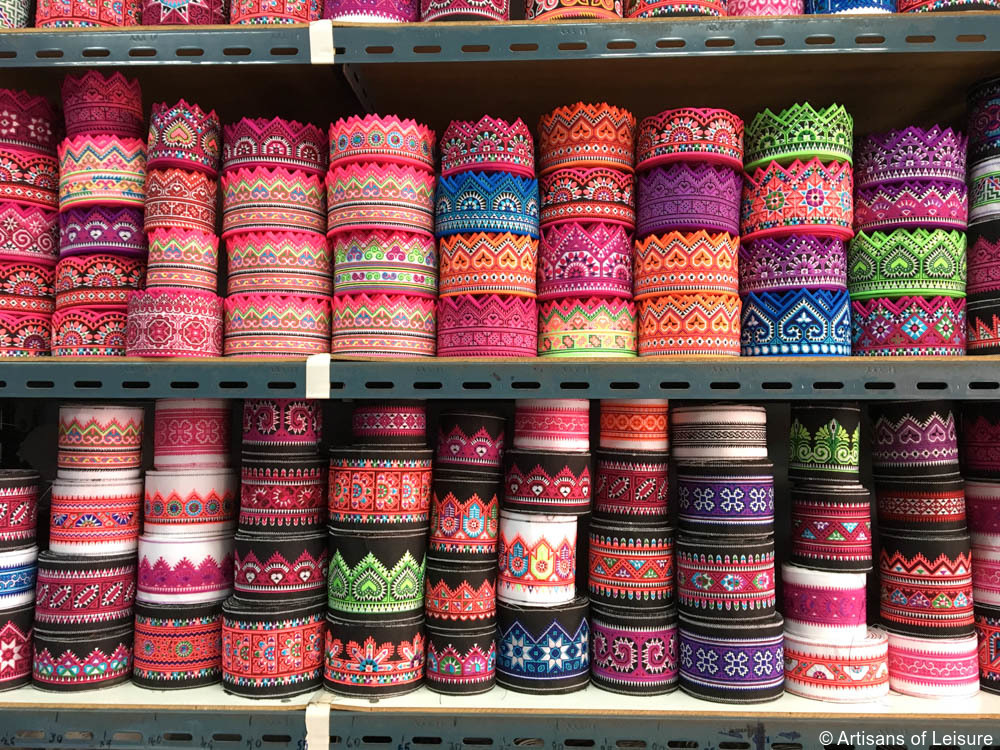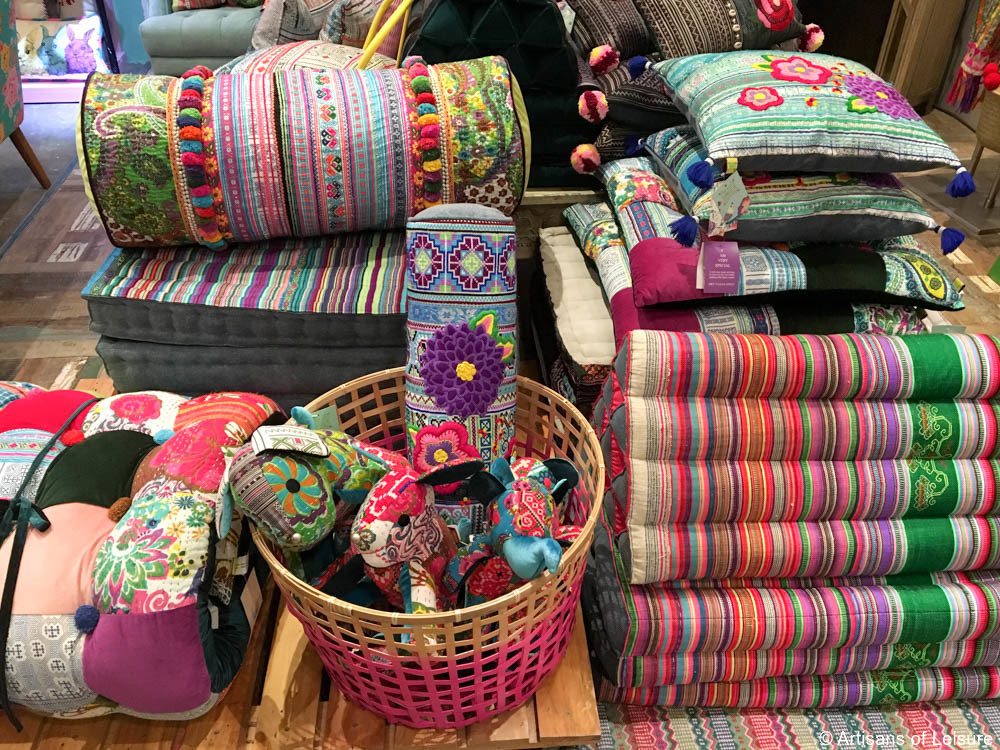 …bamboo, wicker and rattan goods…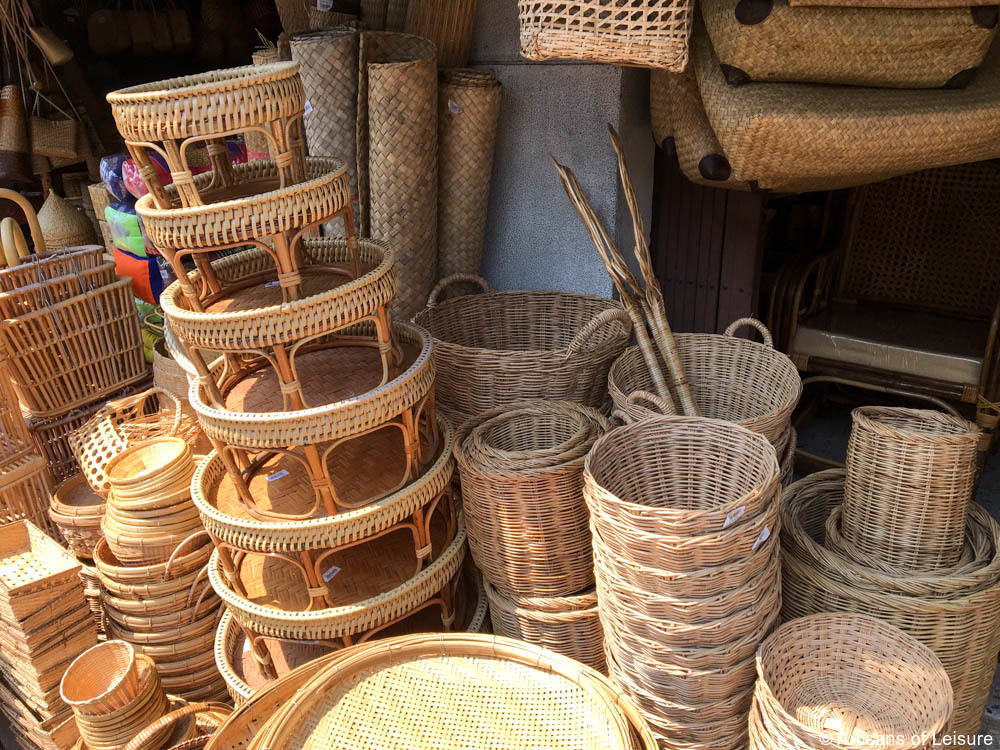 …and much more.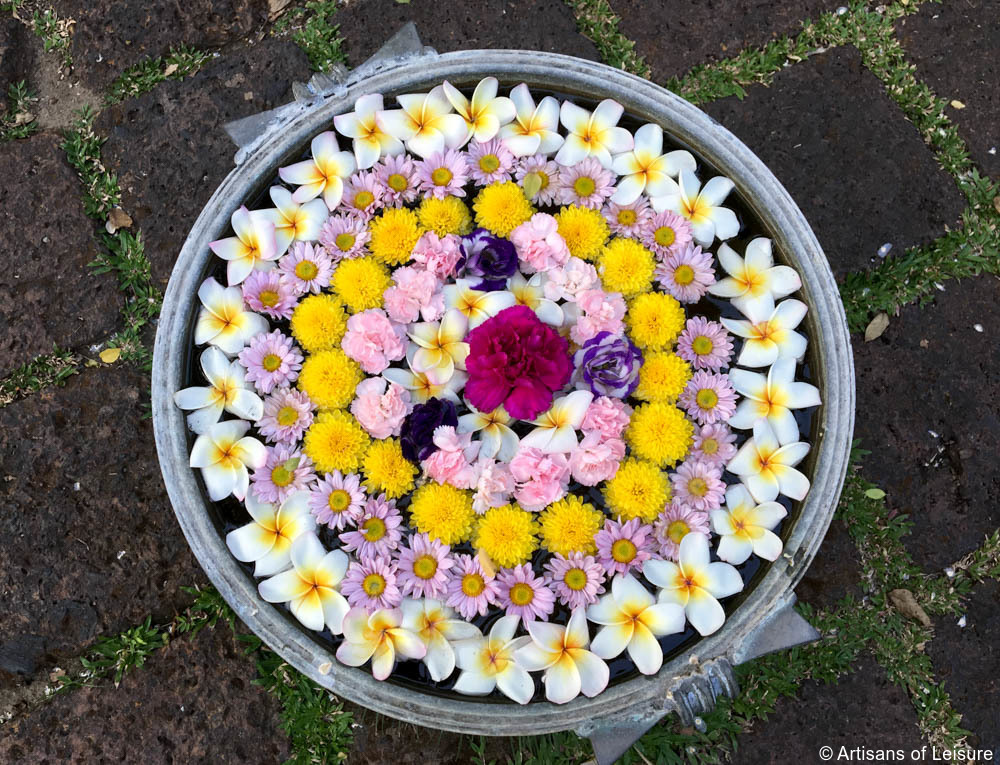 Artisans of Leisure arranges a lot of specialized touring in both cities, such as culinary tours and cooking classes, soft adventure activities such as hiking and biking, art tours, shopping tours, and exclusive cultural and educational experiences.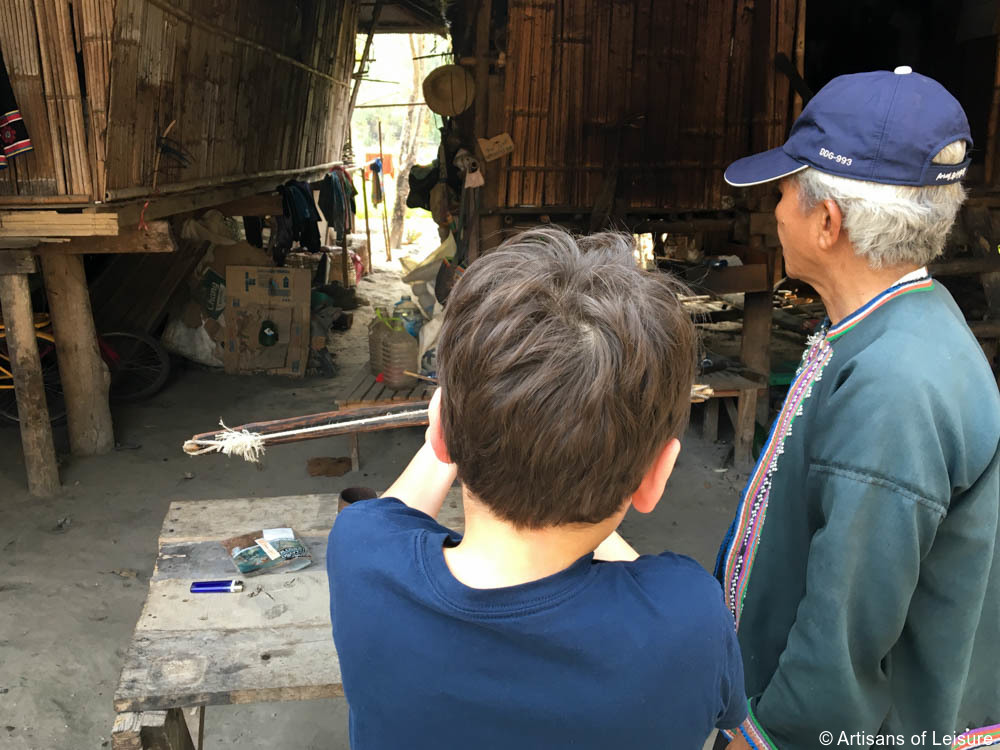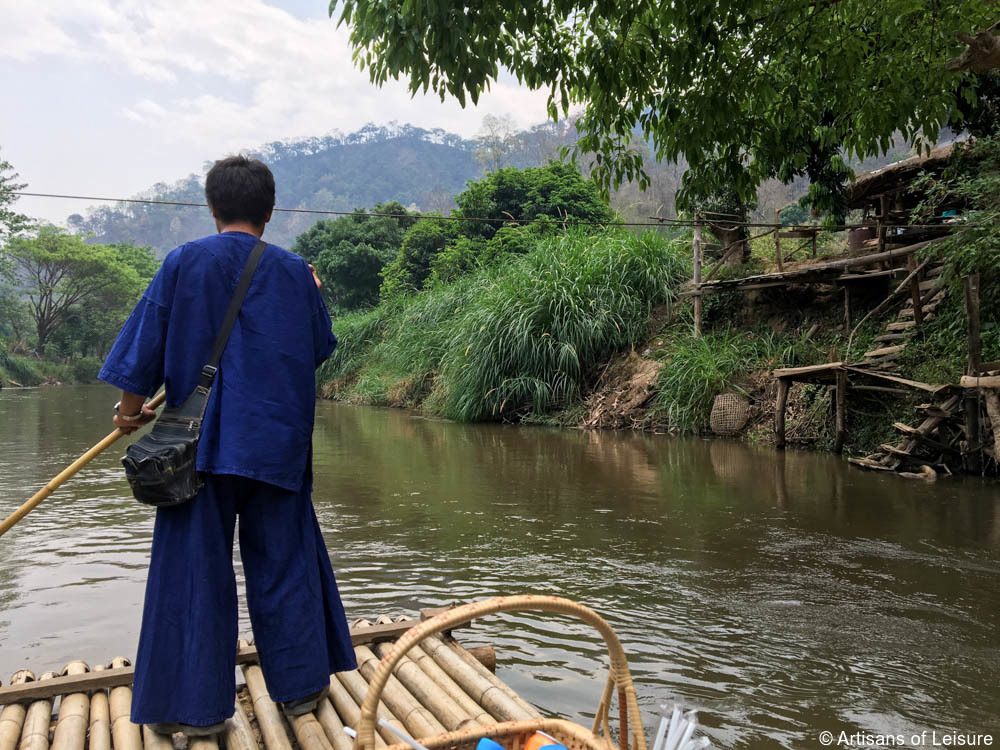 Q.) What other places in Thailand do you recommend?
For travelers with more time, we recommend adding the Golden Triangle–the region is great for hands-on experiences at elephant sanctuaries, staying at tented safari resorts, visits to hill tribe villages, and scenic and culture touring where Thailand meets Laos and Myanmar.
A stay at a luxury beach resort in southern Thailand, such as Phuket or Koh Samui, is also recommended for travelers who want a leisurely resort experience, private boat rides to islands to see karst formations and do some snorkeling or diving, and fun tours of the island interiors.
There are many other great destinations in Thailand, including day trips from Bangkok to local markets or the ruins of Ayutthaya. One of my favorite destinations is remote Mae Hong Son, at the border of Myanmar, although for most of our travelers the classic destinations of Bangkok, Chiang Mai, Chiang Rai and the Golden Triangle, Koh Samui and Phuket offer the best infrastructure and access to culture without sacrificing luxury.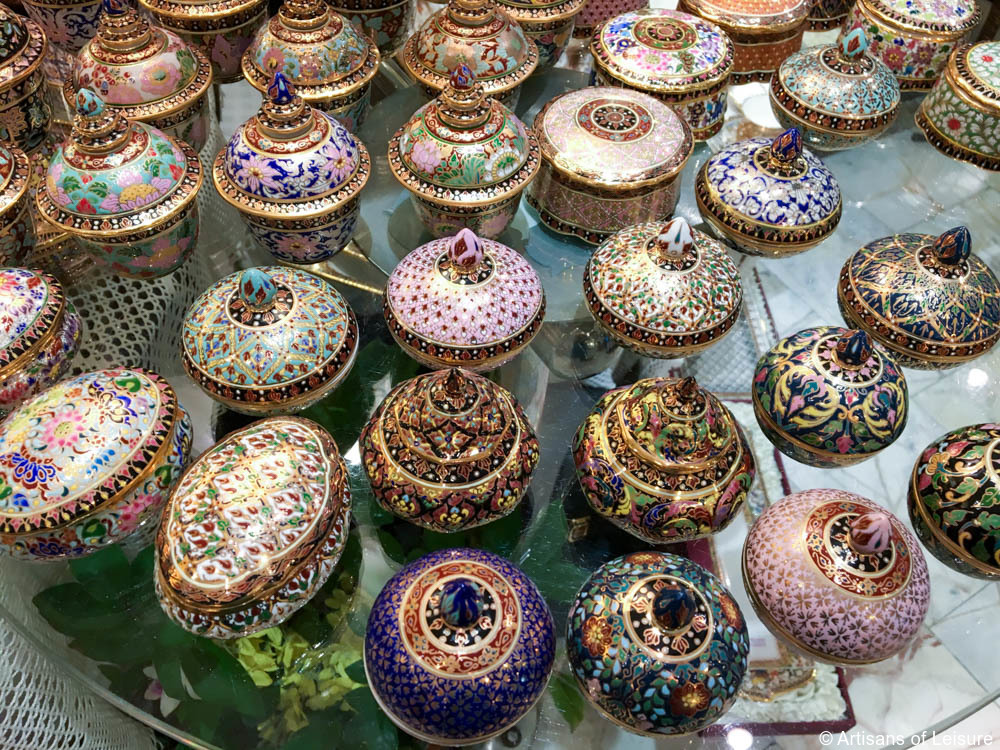 Q.) Did you buy anything in Thailand on this trip?
I bought some enamelware, a few new Jim Thompson silk pillows and some beautiful silk flowers.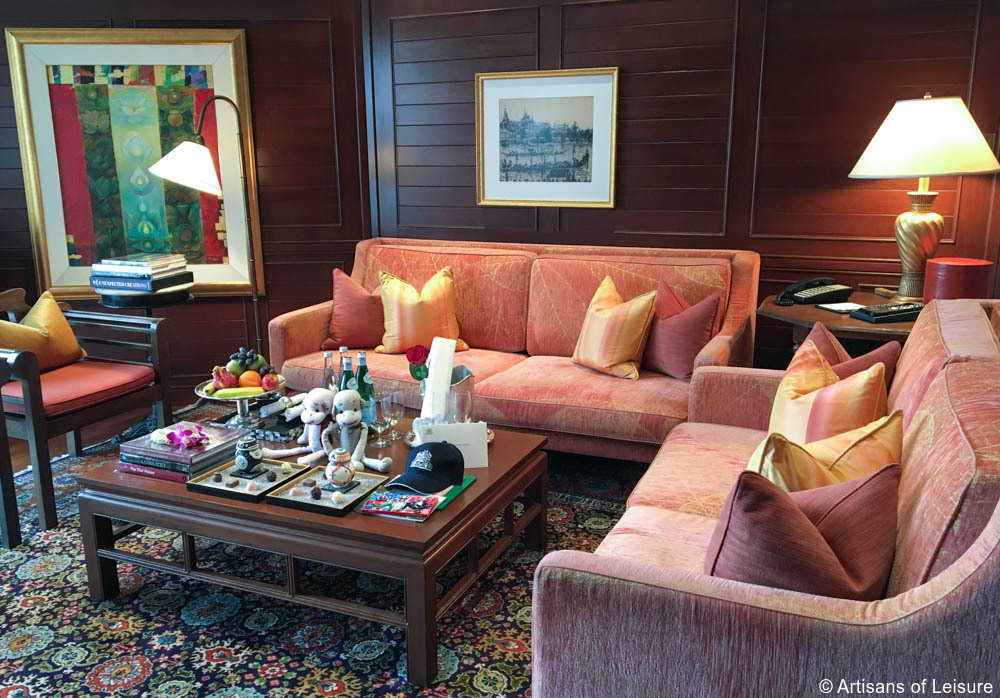 I also bought some  hand-hammered monks bowls to add to my collection that I started many years ago. There's a district in Bangkok that has been producing the bowls in the same style for generations. Each bowl is unique, and I love the patina that builds up over time.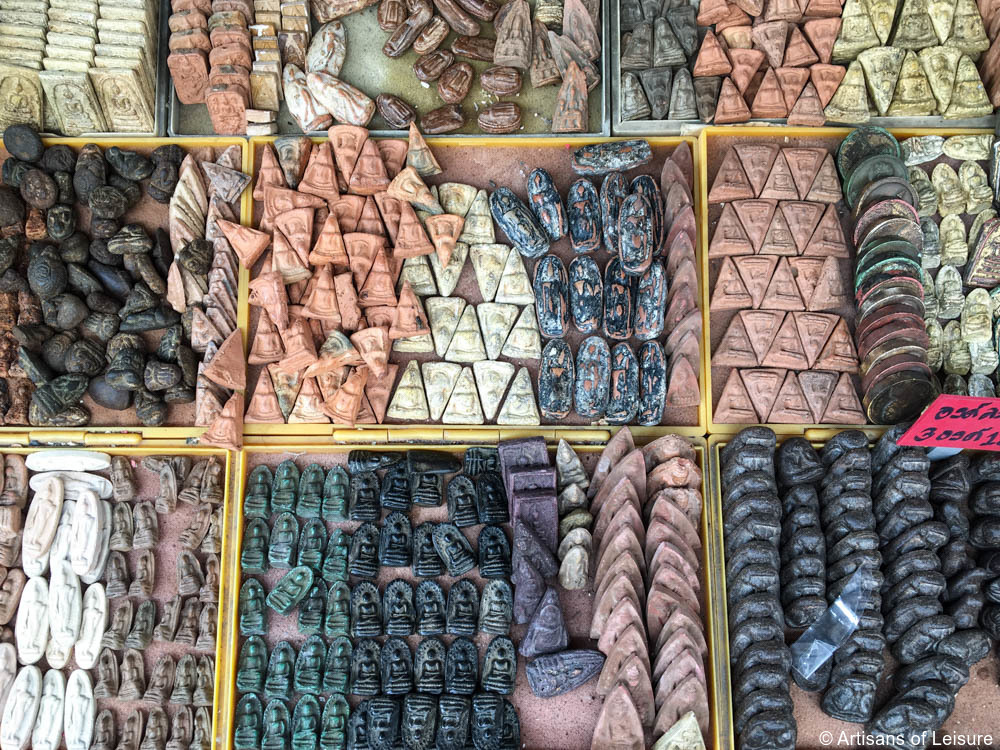 Q.) Any other comments about the trip?
Spending time with a great guide always makes a big difference in the overall experience. For example, my kids learned so much about Thai culture while they were spending time with our guide.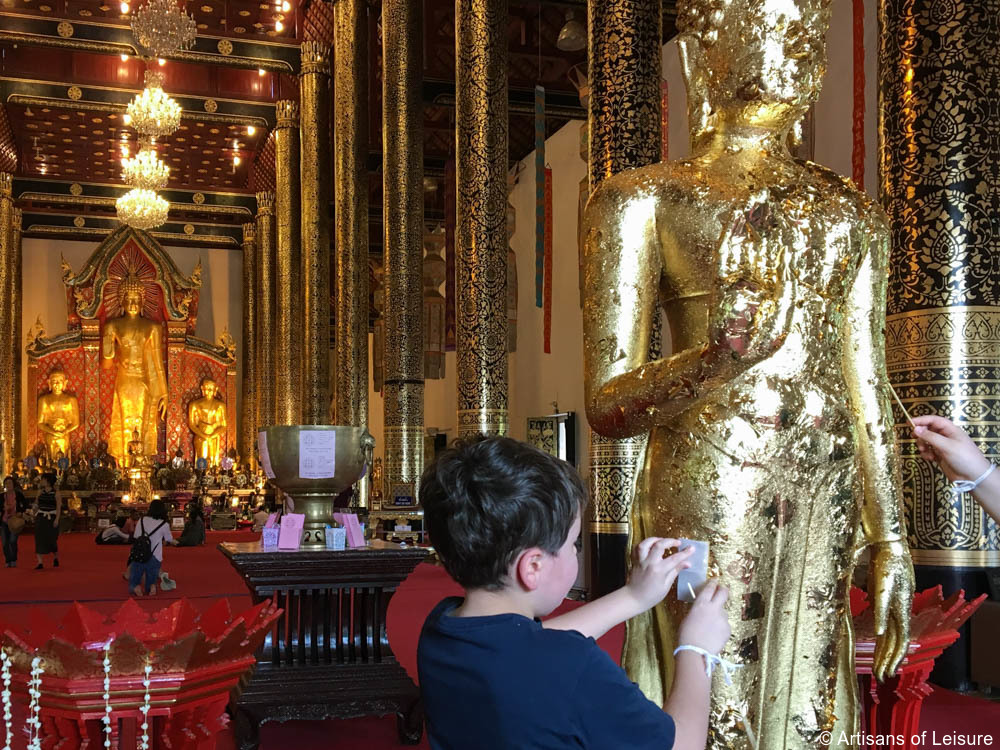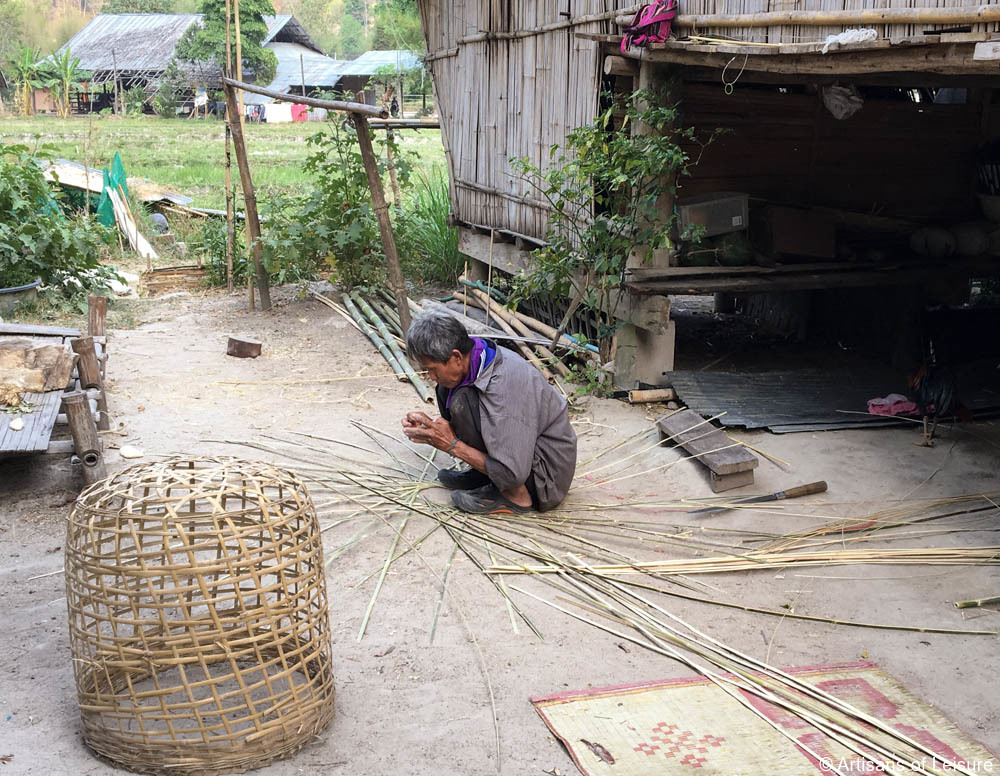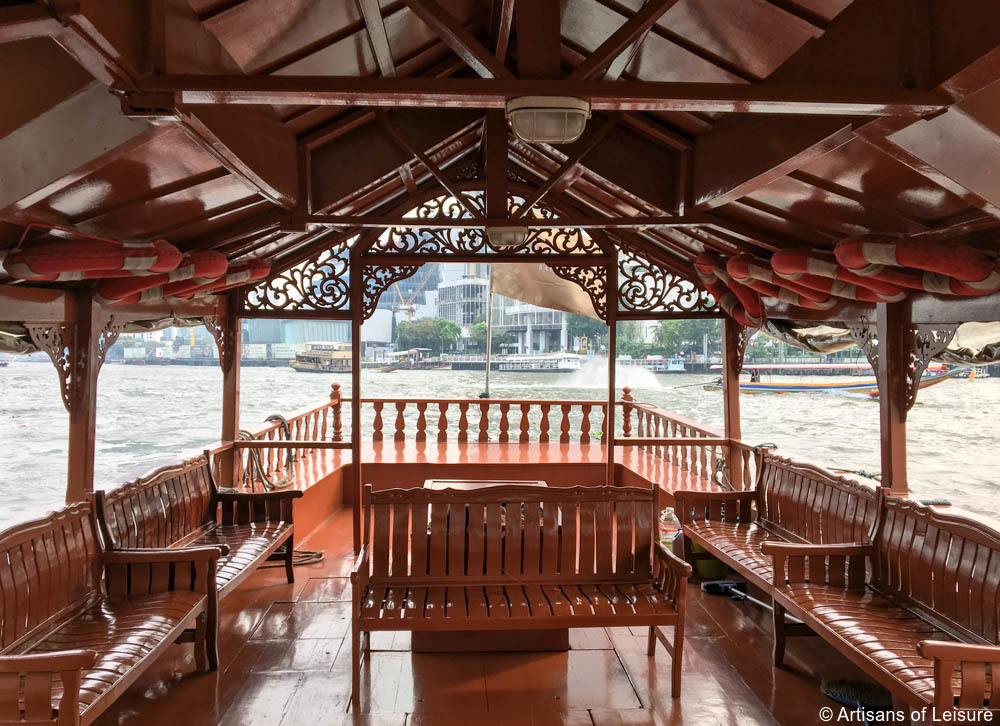 It was a great family vacation.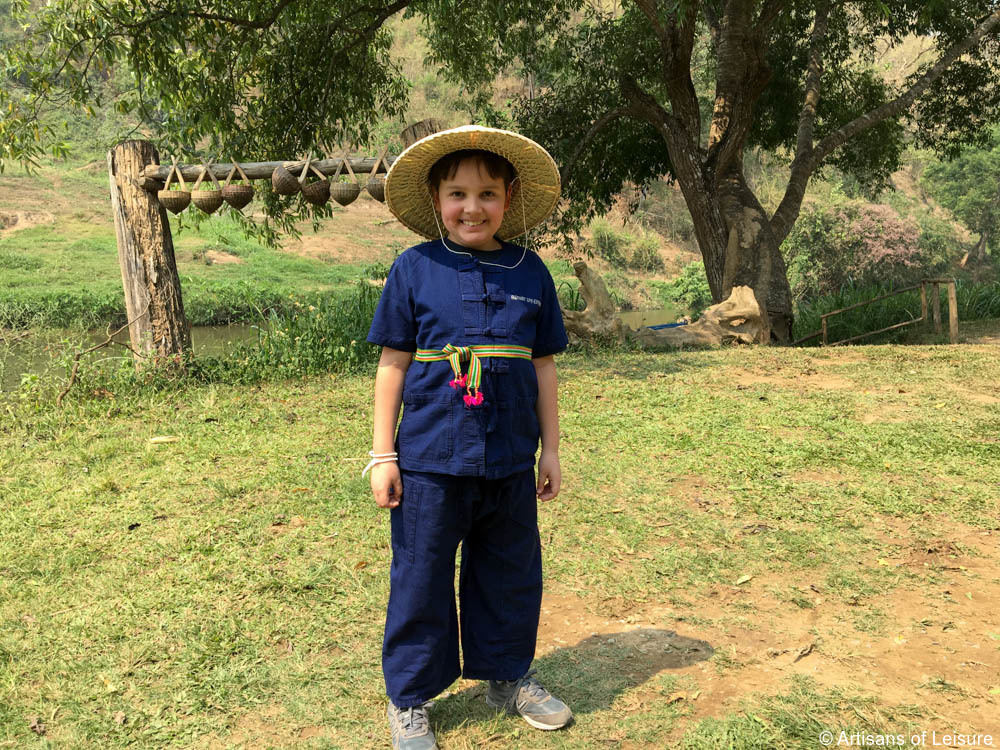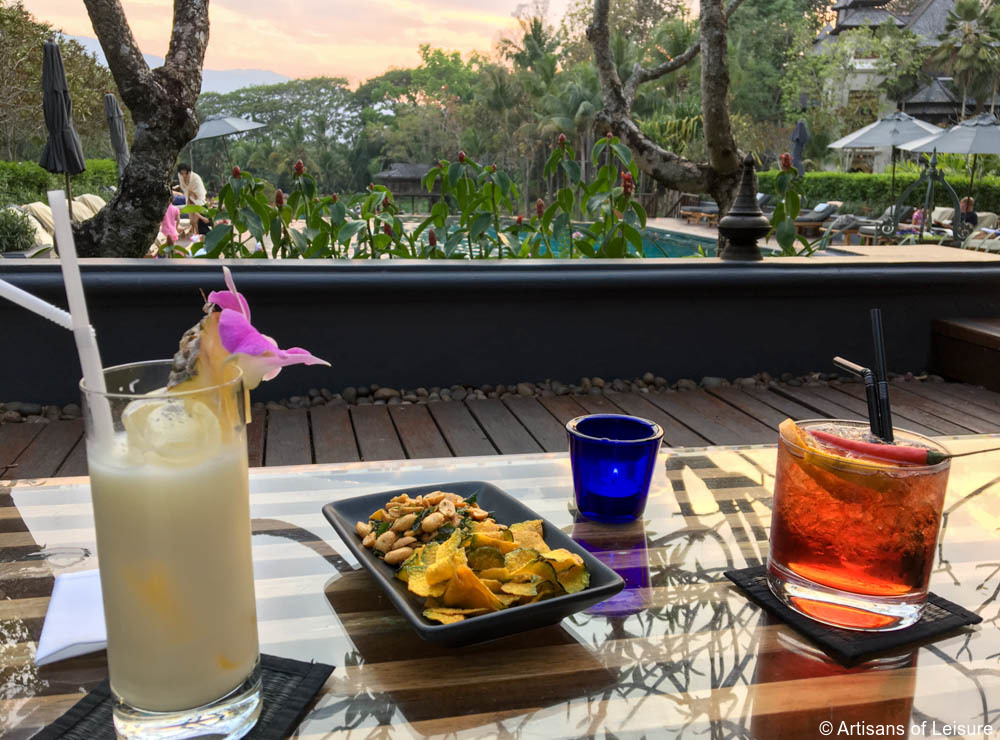 View our private Thailand tours and contact one of our Asia travel experts to start planning!
Destinations: Asia, Southeast Asia, Thailand
Tags: active travel, Artisans of Leisure, Ashley Ganz, Ashley Isaacs Ganz, Asia travel, Asian culinary tours, Bangkok, Bangkok temples, Buddhism, Buddhist monasteries, Chiang Mai, culinary tours, cultural touring, decorative arts, design, elephant sanctuary, elephants, exclusive access, family travel, family vacations, food tours, foodie, Four Seasons Chiang Mai, insider experiences, luxury Asia tours, luxury Bangkok tours, luxury cultural tours, luxury resorts, luxury Southeast Asia tours, luxury Thailand tours, Mandarin Oriental Bangkok, monks, shopping, Southeast Asia tours, spring break tours, street food, temples, Thailand, Thailand resorts, Thailand tours, travel experts