February 25, 2019
Just Back from Chile: The Best of the Atacama Desert and Patagonia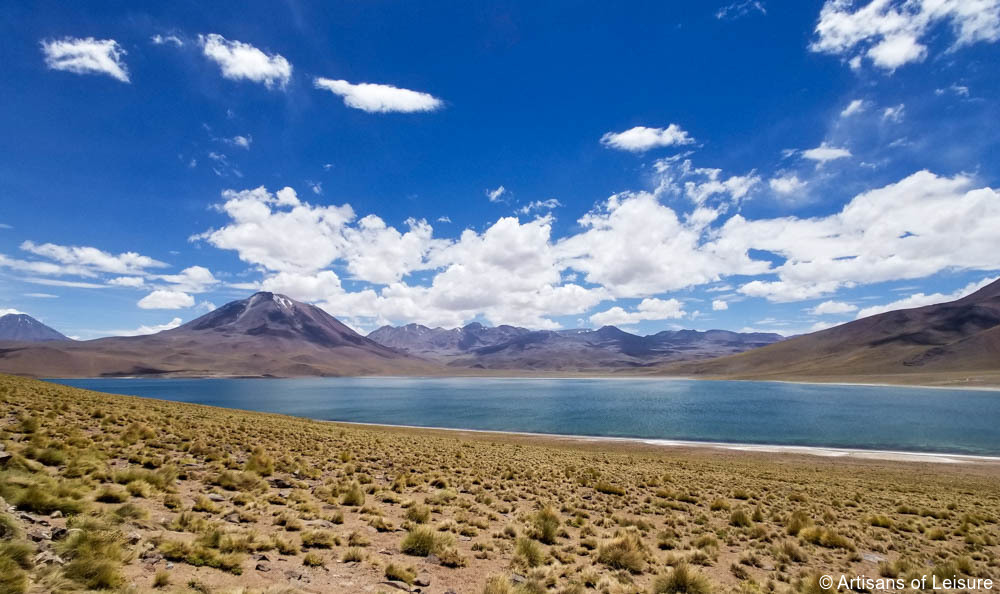 Chile is a perfect destination for travelers interested in nature and spectacular landscapes. Artisans of Leisure travel specialist Stephanie Dosch recently returned from a trip to the Atacama Desert and Patagonia, two of Chile's most popular destinations, as well as time in Santiago.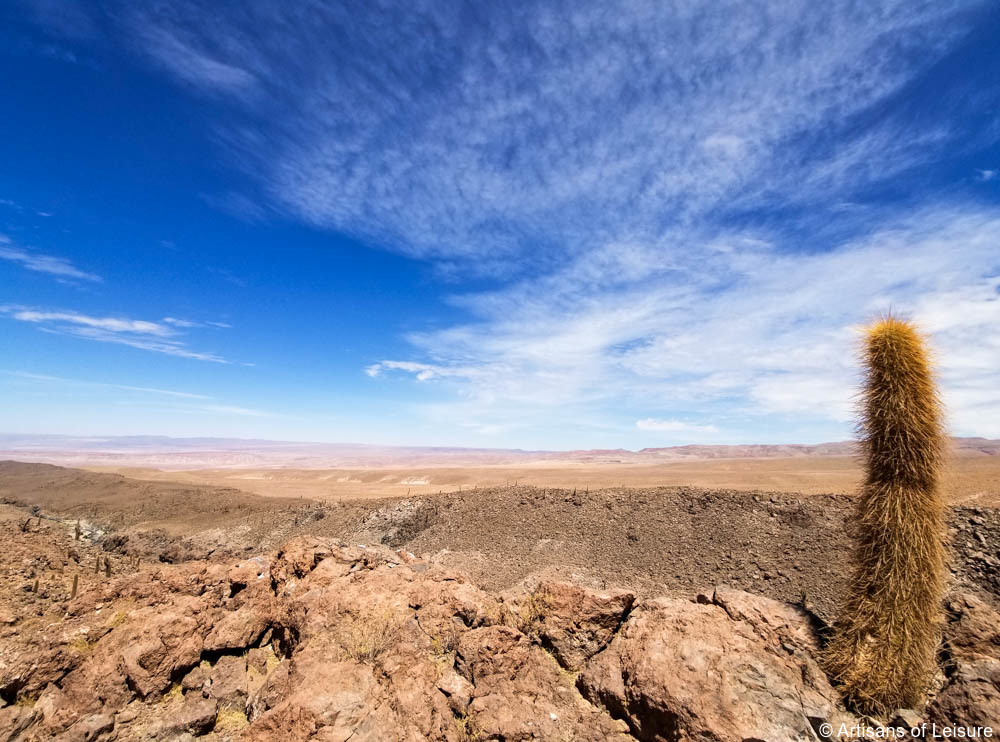 The Atacama Desert offers a wide variety of landscapes and activities, as well as fantastic luxury properties, such as the exclusive Awasi Atacama….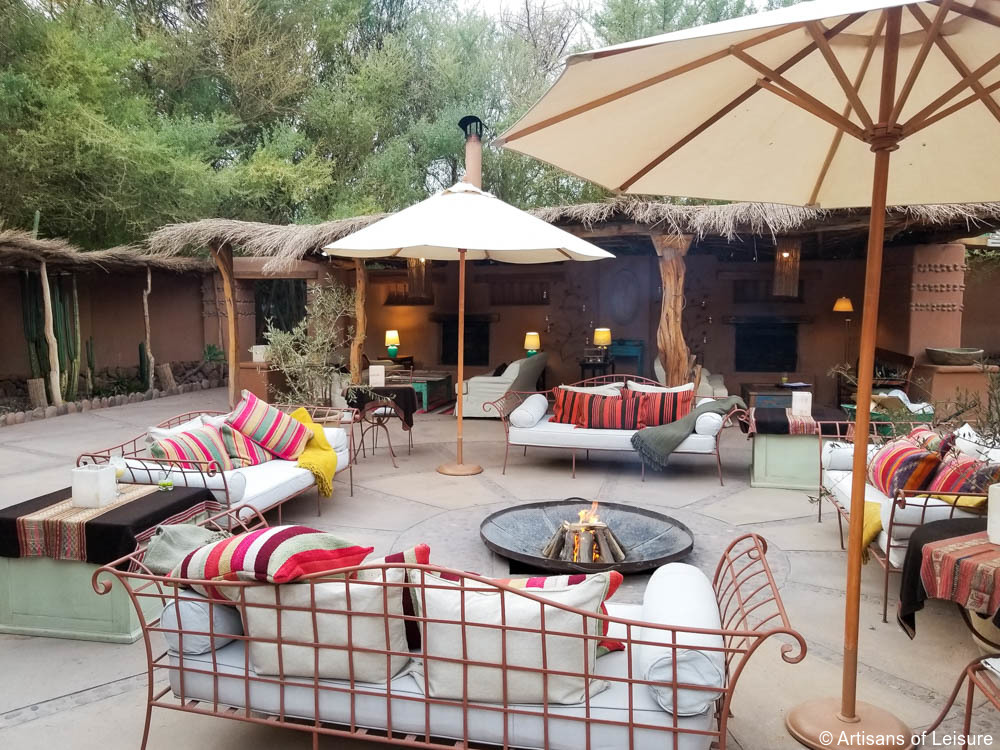 …the stylish Tierra Atacama…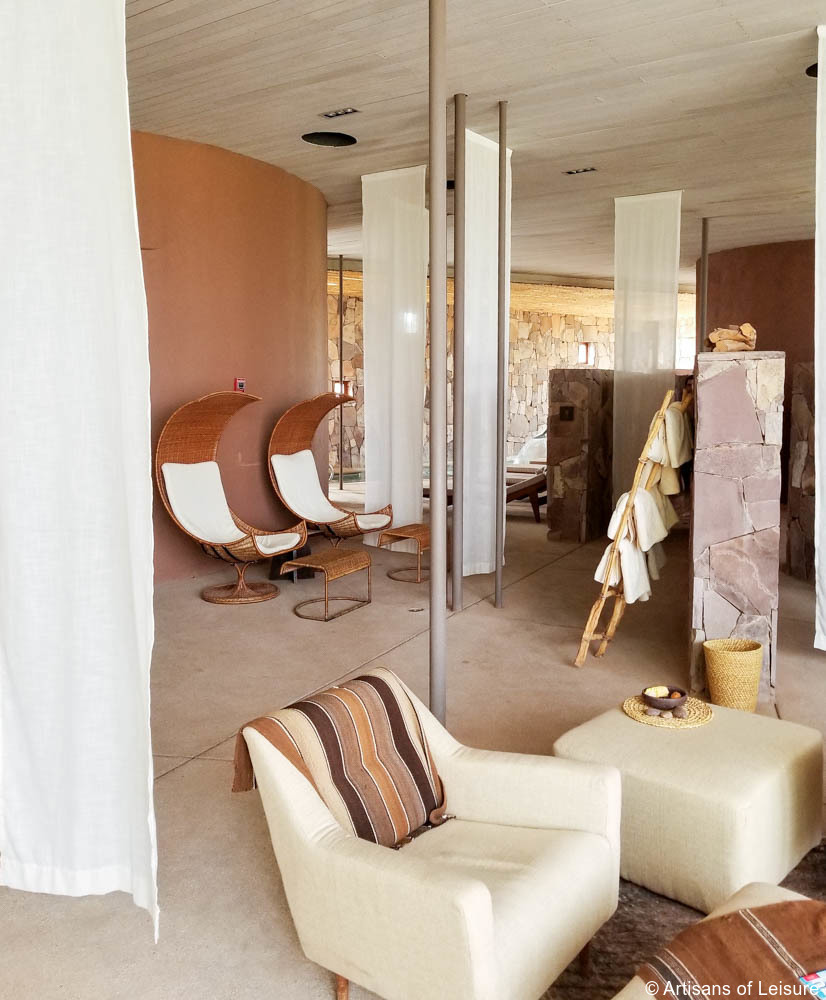 …and beautiful Alto Atacama, with its dramatic setting in a red rock valley.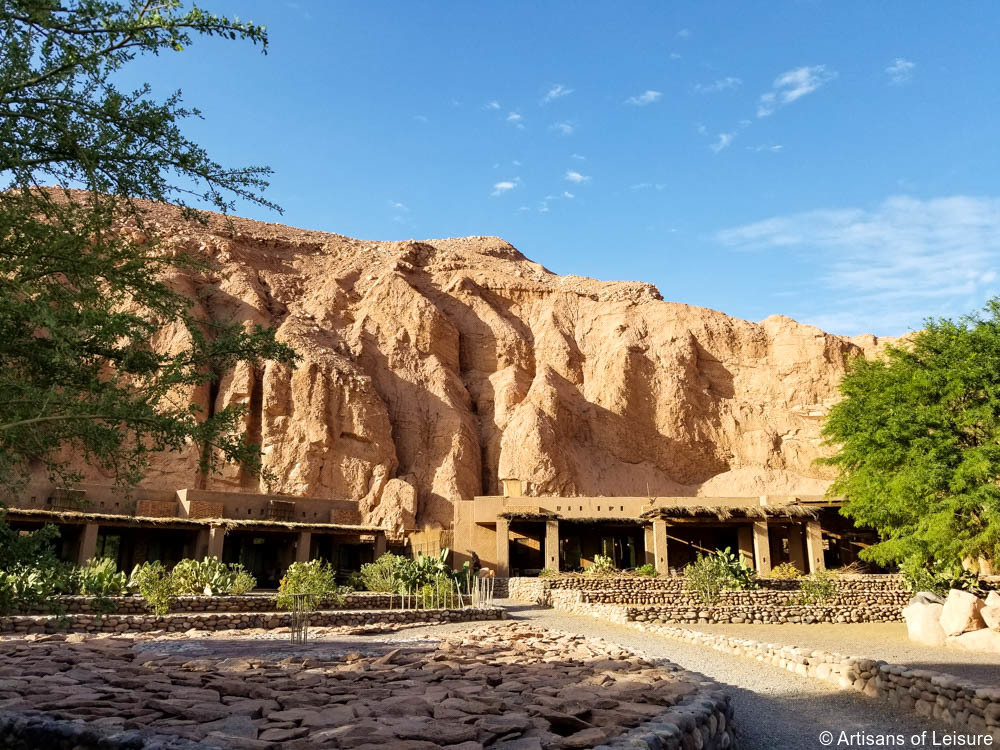 All of these make a great base for touring the highlights of the Atacama Desert, including extensive salt flats…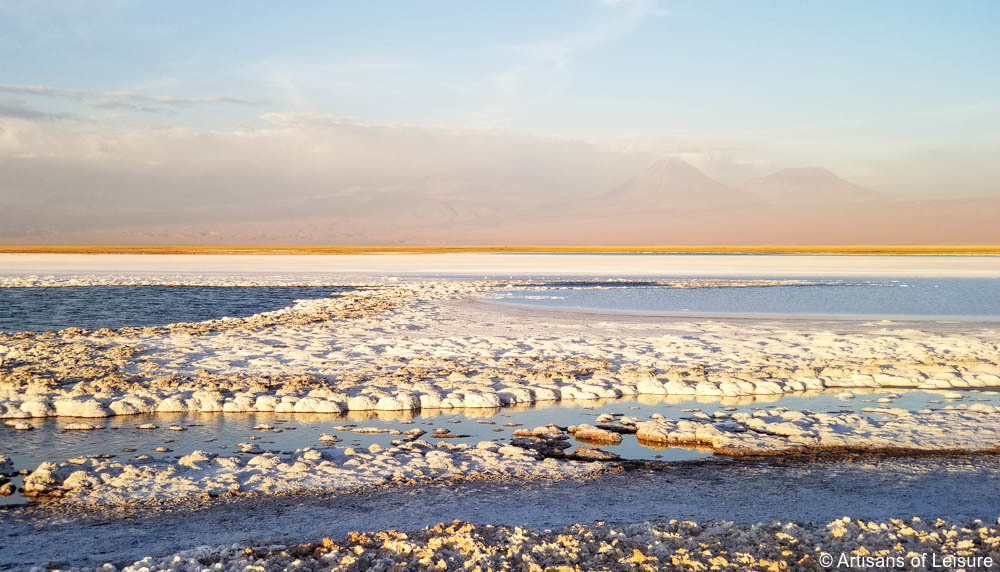 …the otherworldly shapes of the Death Valley…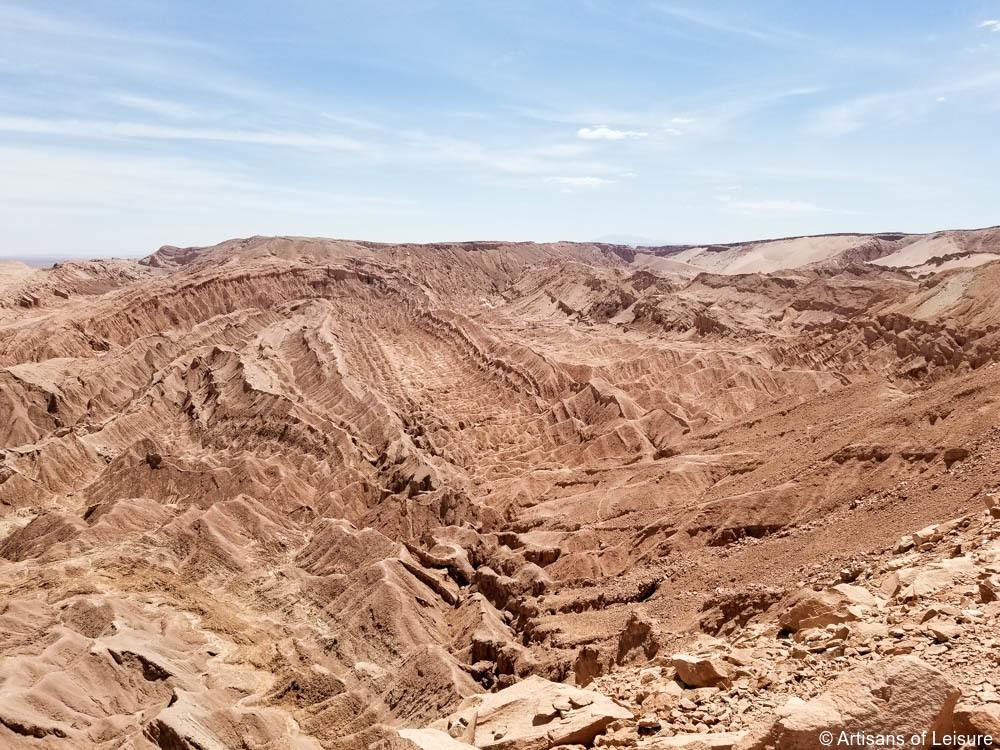 …and Moon Valley…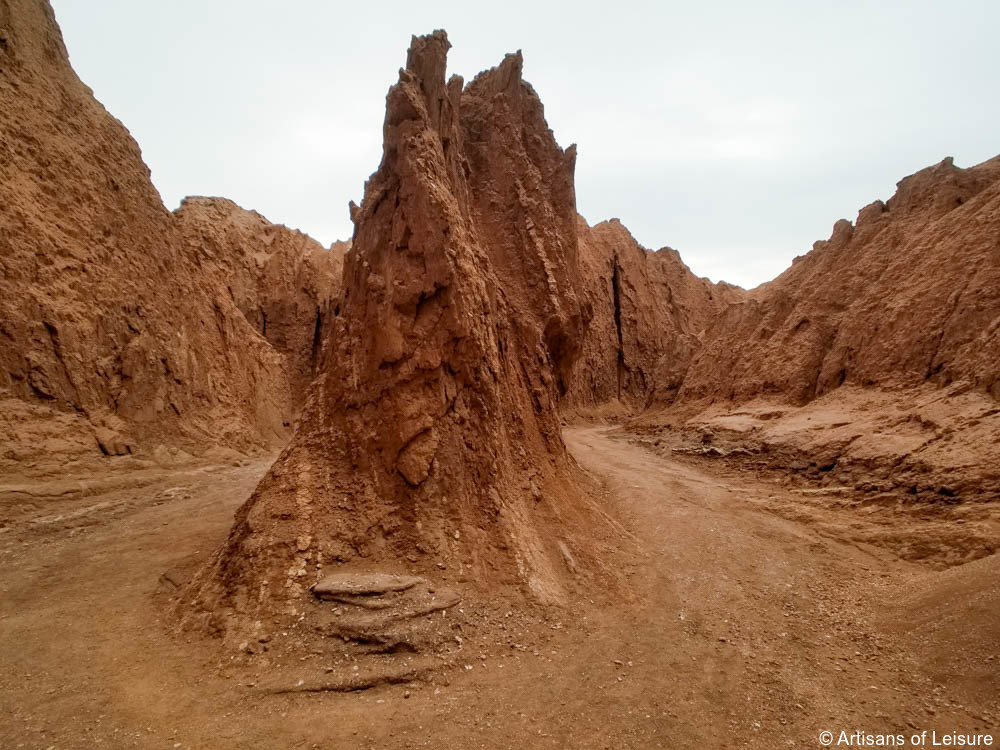 …incredible stargazing…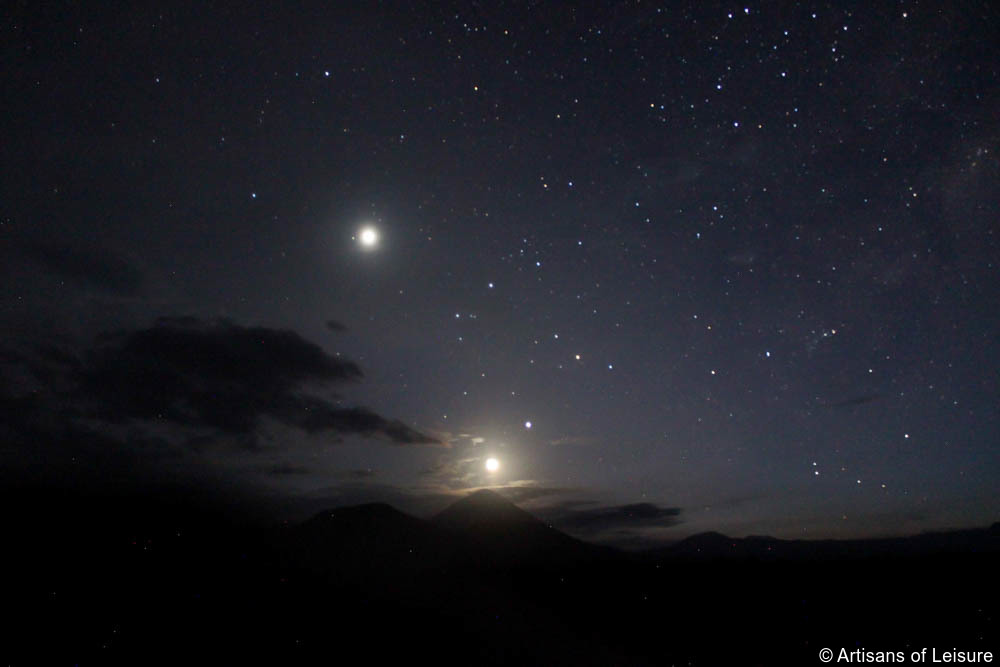 …the Pukara de Quitor ruins…
…colorful Rainbow Valley…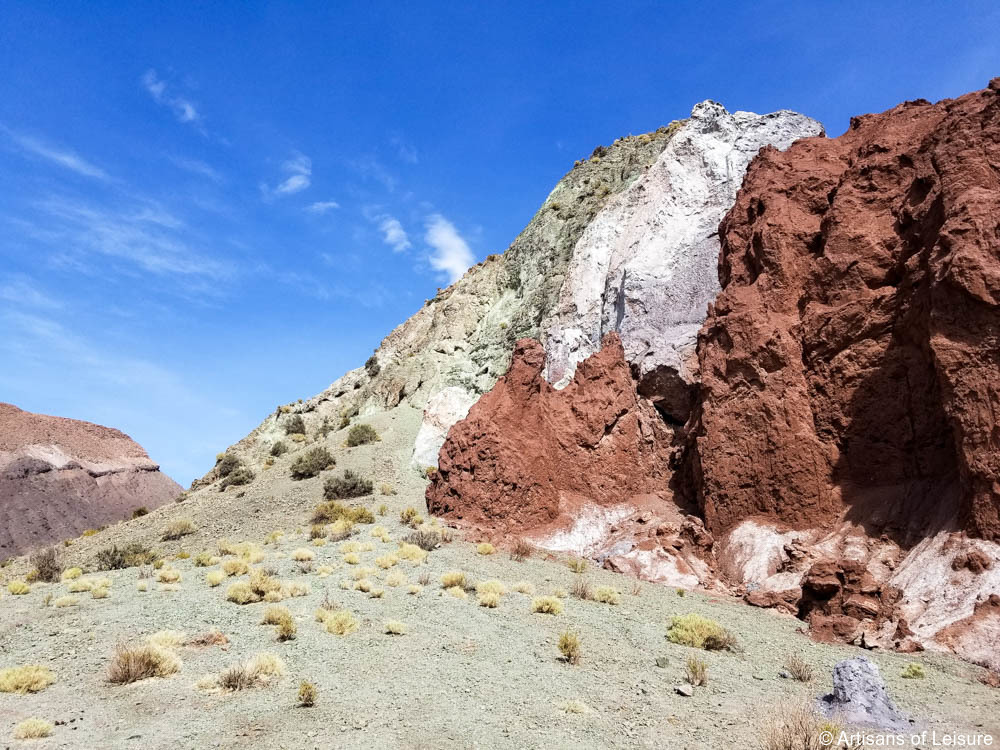 …and petroglyphs that are thousands of years old.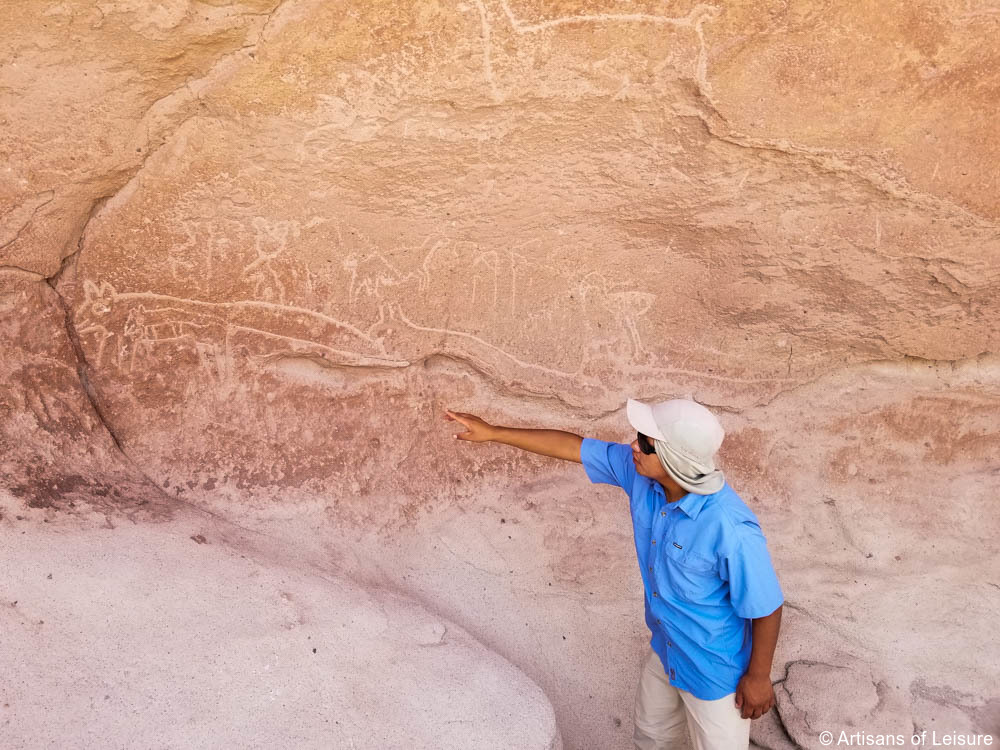 One of our favorite excursions is the Cardones hike, a walk through a river gorge to see spiky cardon cactus.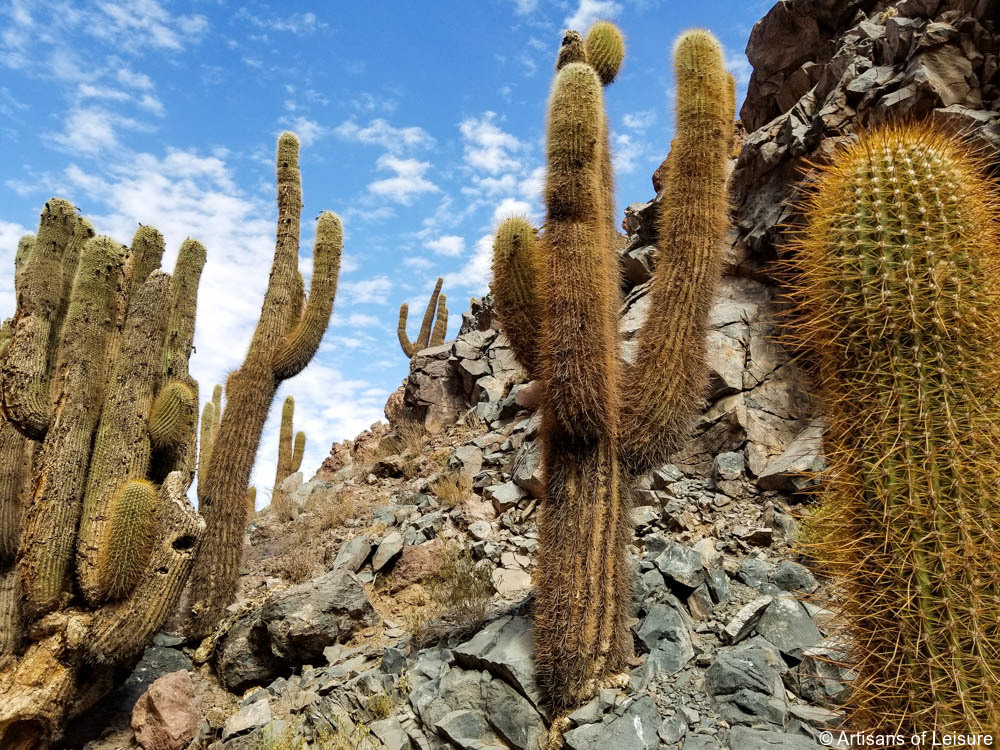 Farther afield, a visit to the Miñiques and Miscanti lagoons offers an opportunity to get higher into the Andes…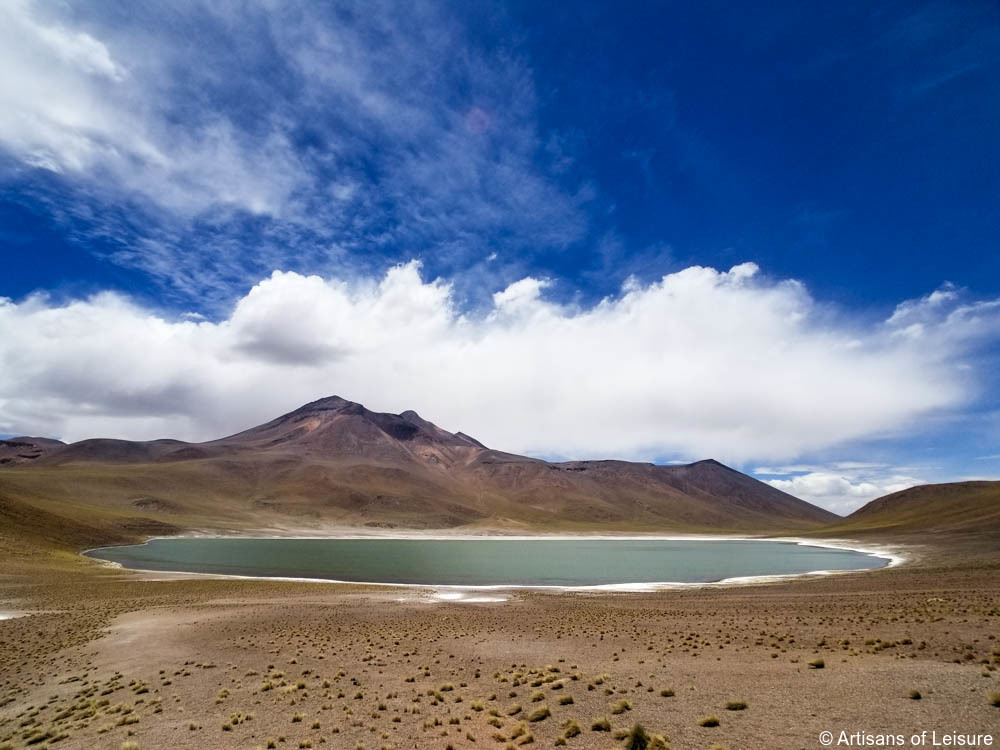 …as well as to see traditional local architecture…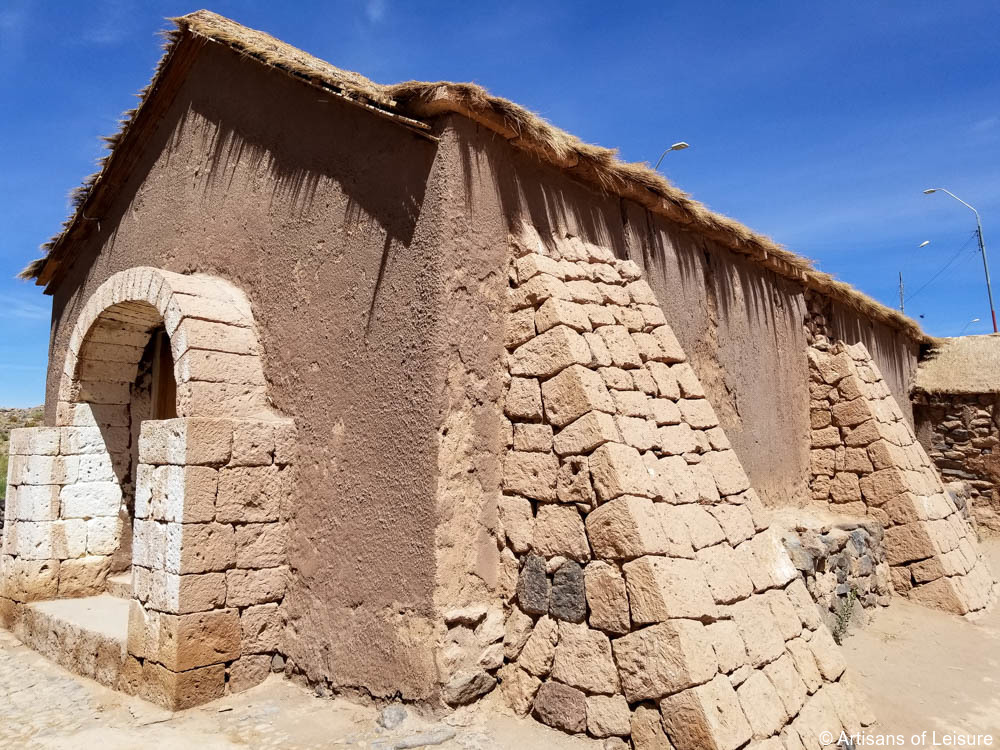 …wandering herds of llamas…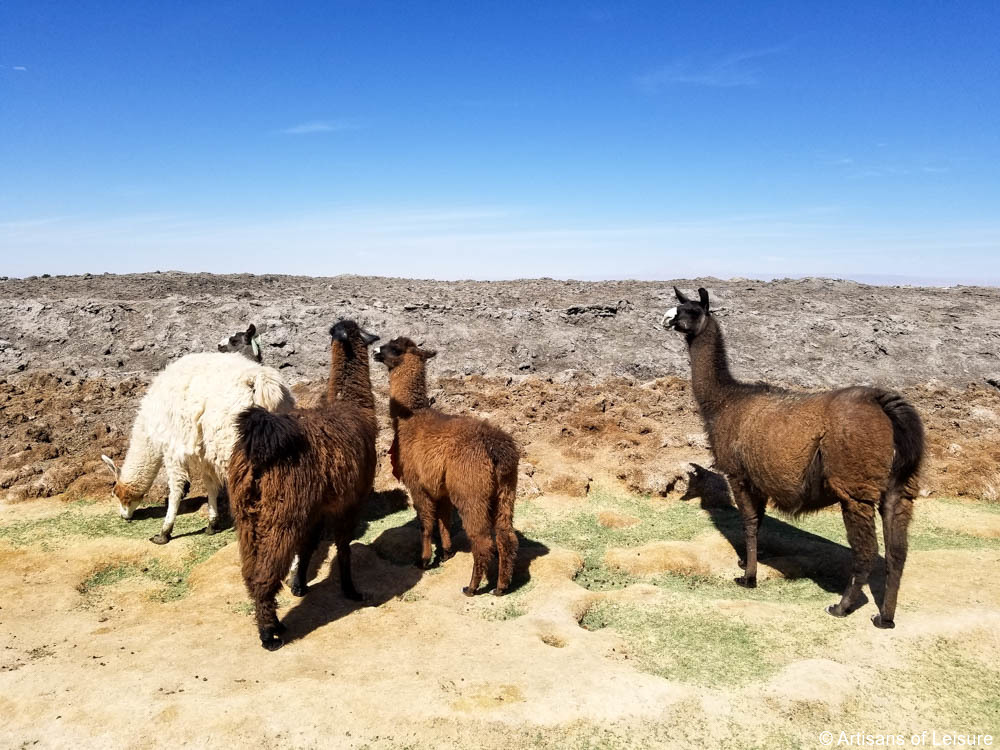 …and wildlife like vicuñas, guanacos, and rheas, ostrich-like birds that the locals call suri.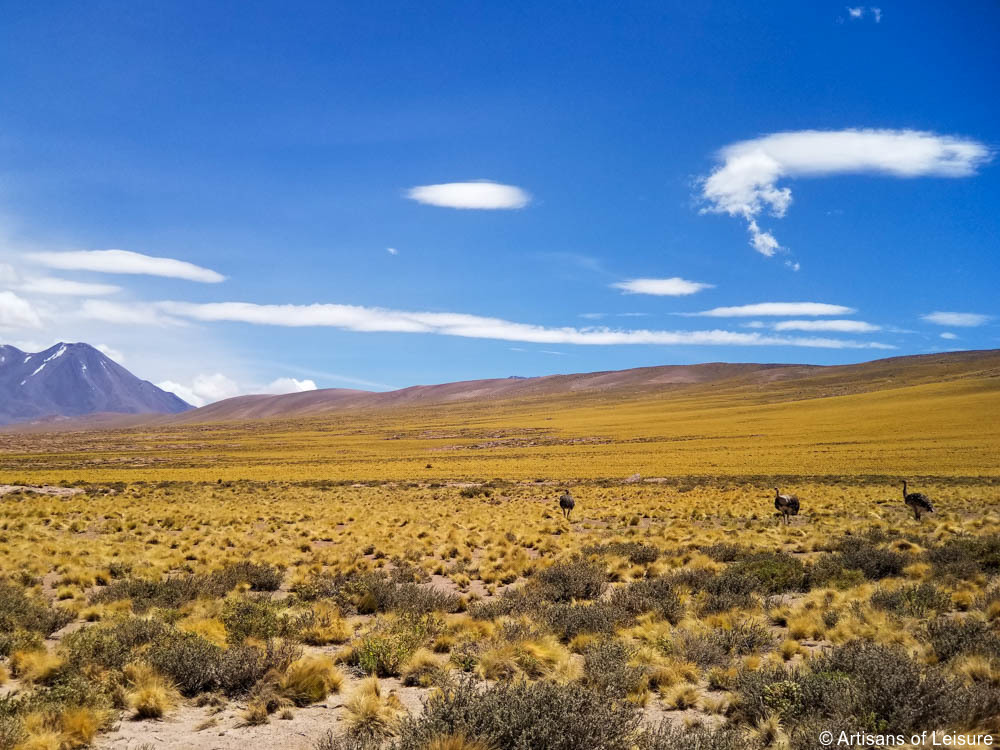 Another must-visit in the area is El Tatio, one of largest geyser fields in the world.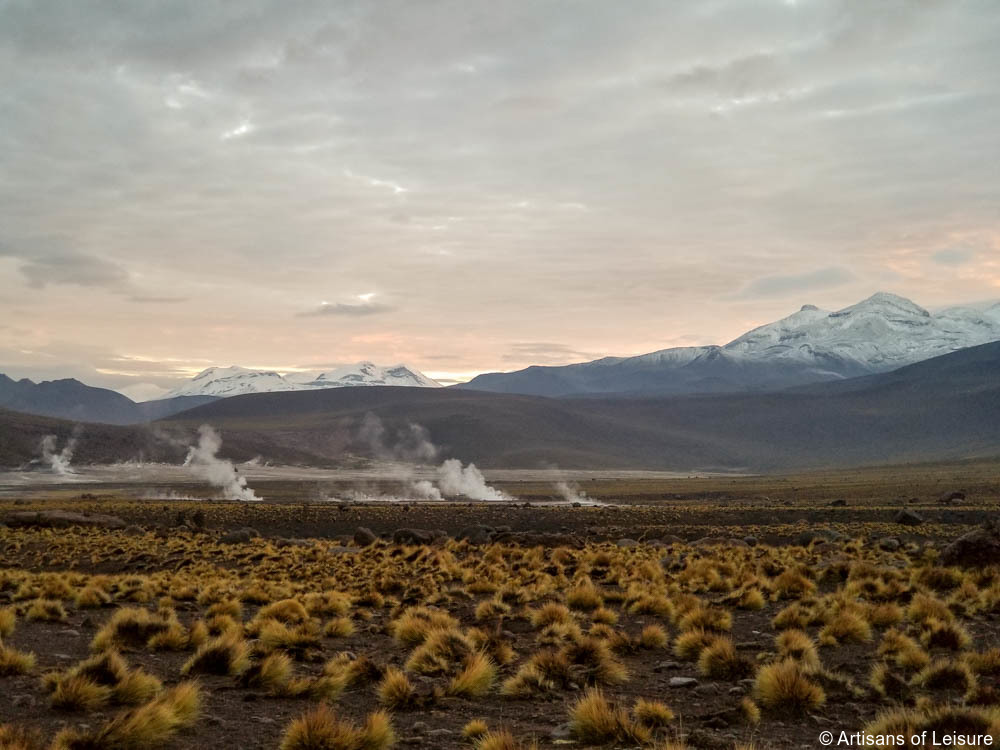 Here, visitors can get up close to geysers of all sizes and learn about the fascinating (and active) geology of the region.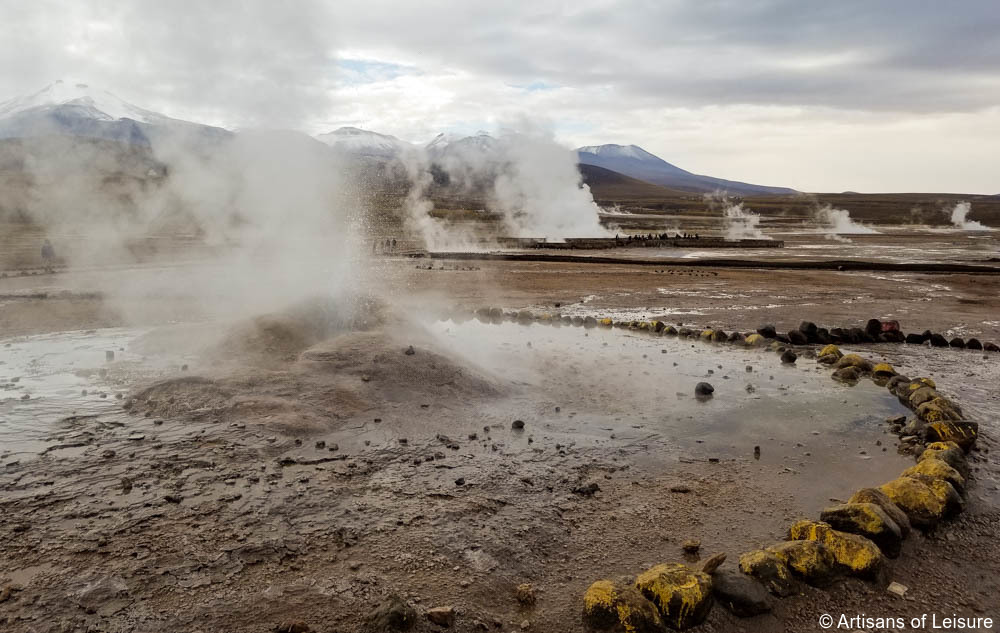 Nearby are lagoons full of colorful flamingoes.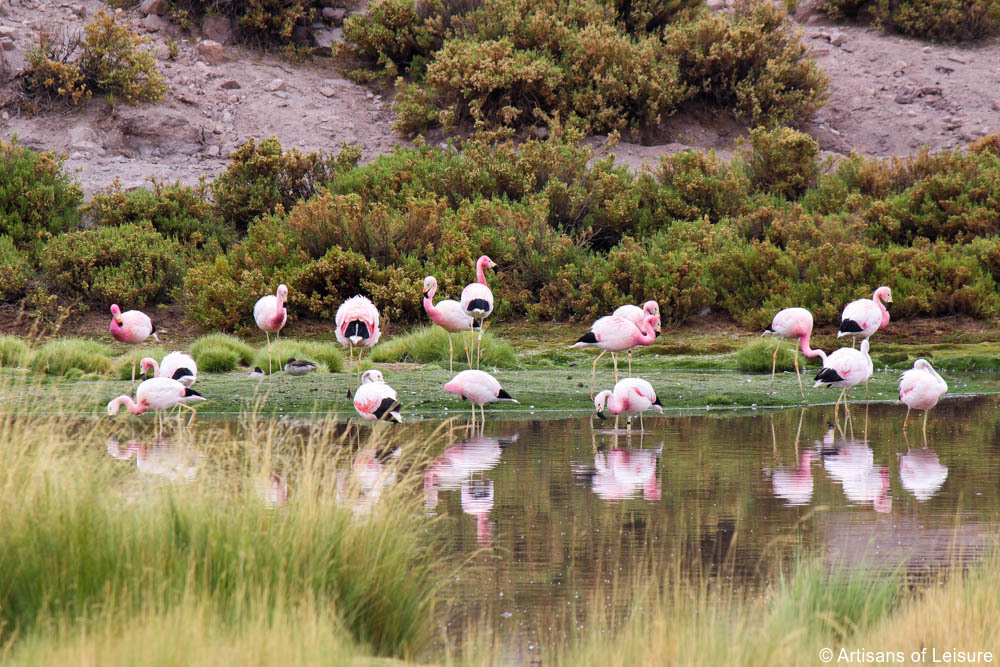 Lucky visitors might also spot foxes or viscacha, rodents that looks like a long-tailed rabbits.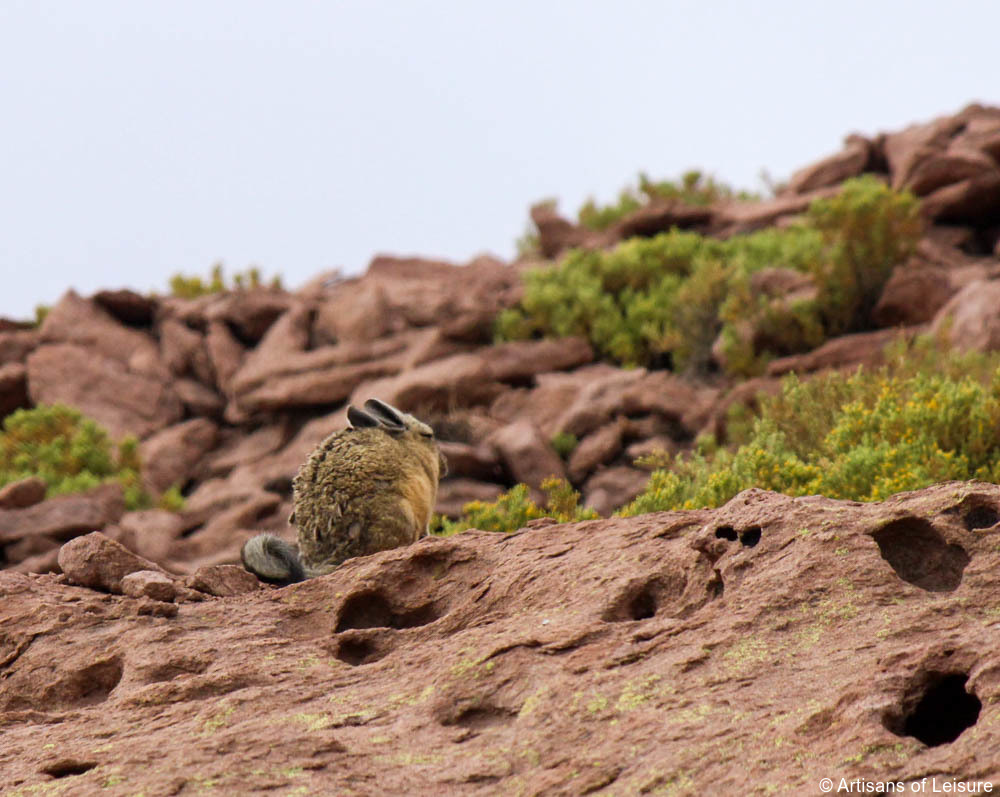 A delicious asado (barbecue) dinner at the lodge.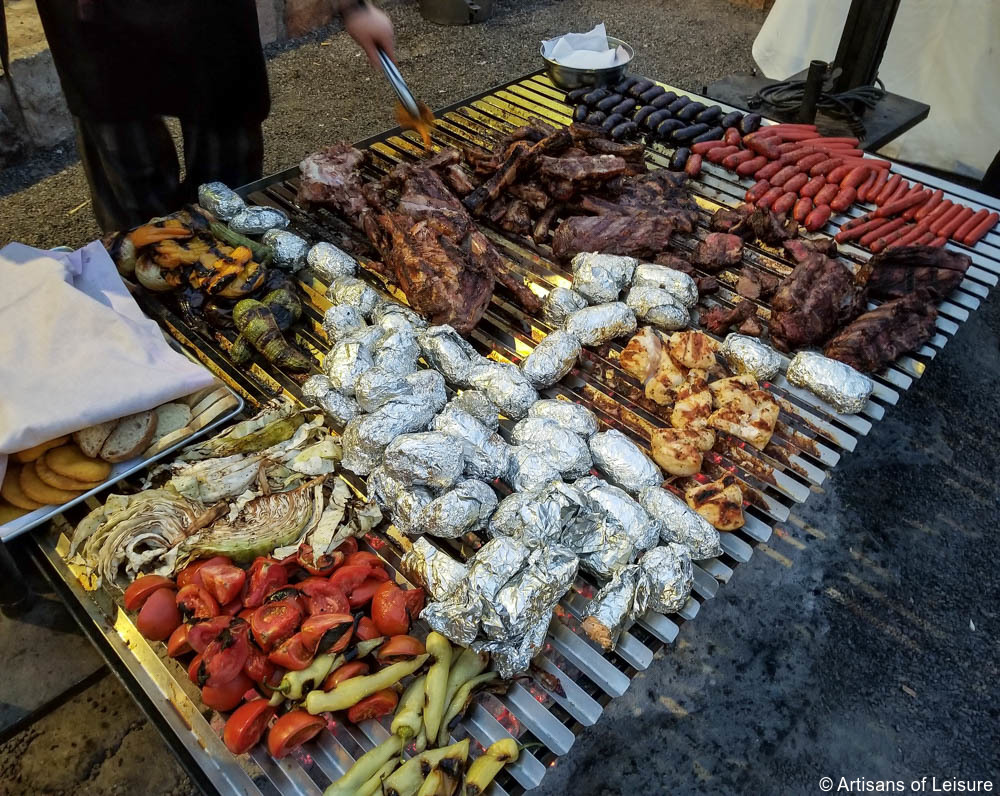 It's also fun to visit the oasis town of San Pedro de Atacama…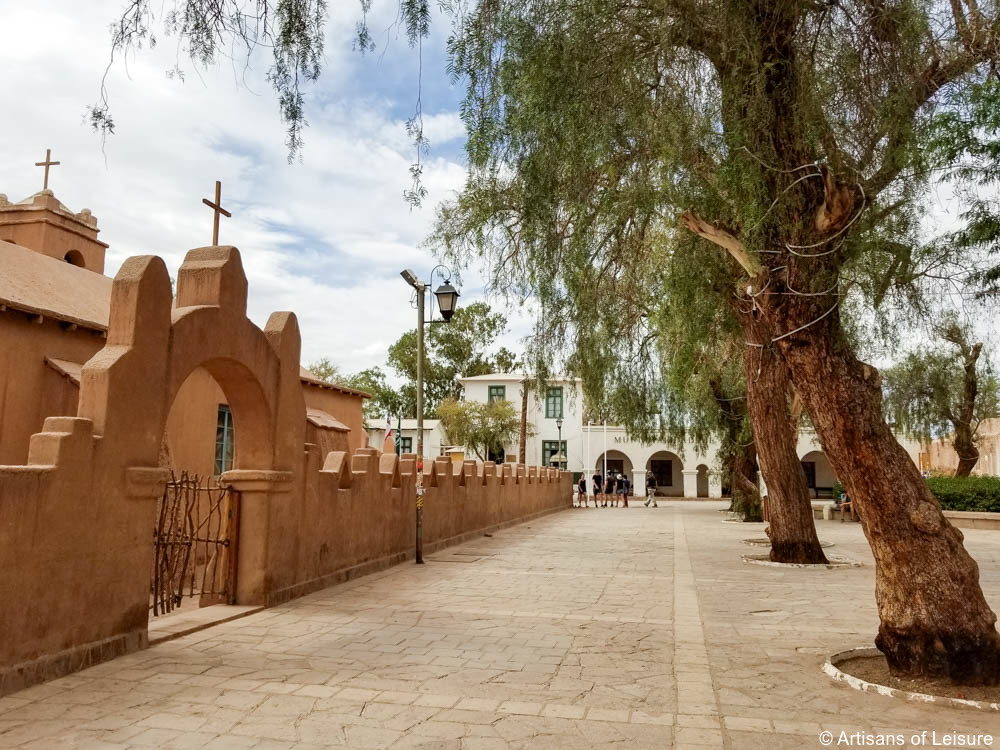 …with its pedestrian main street…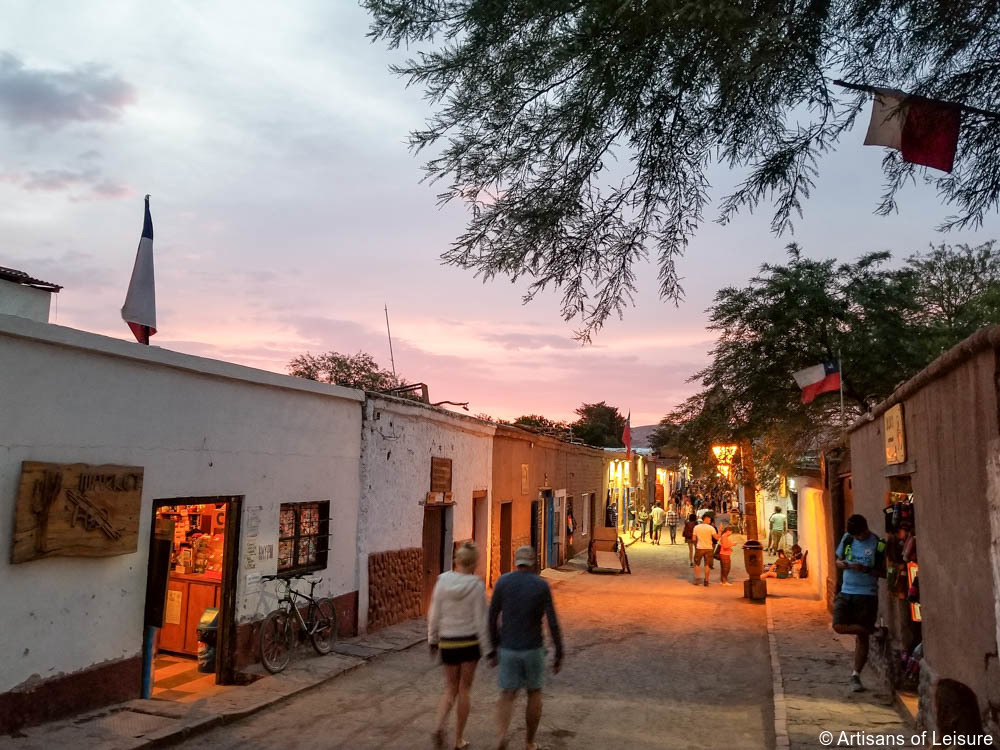 …fun restaurants, and shops selling local crafts.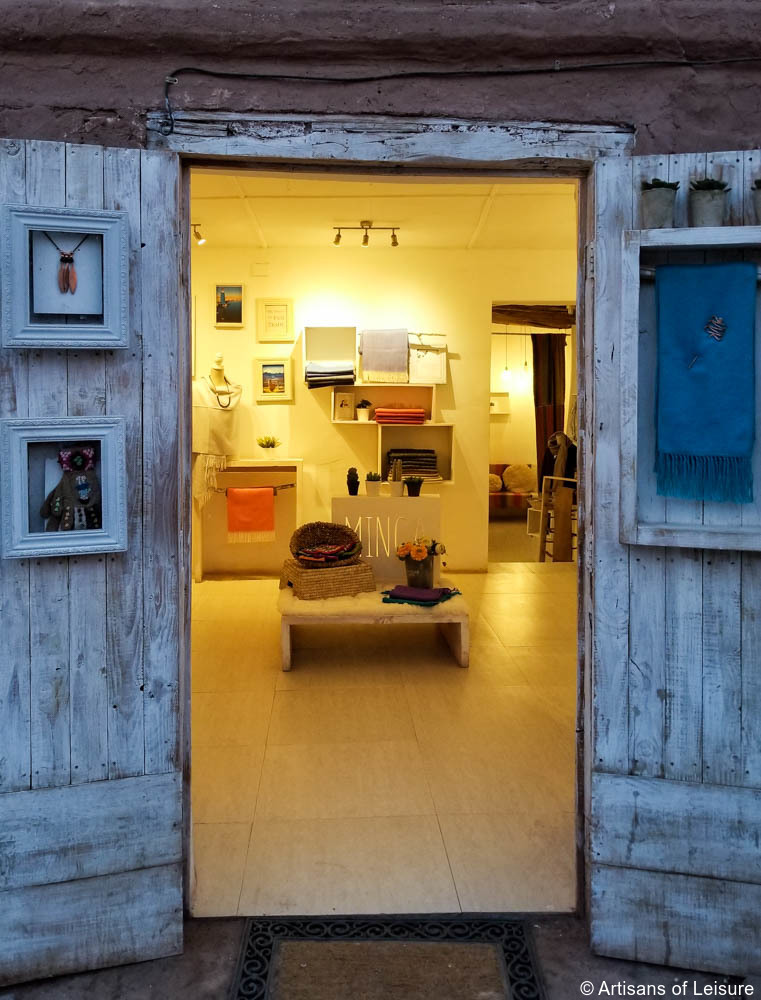 To connect the Atacama Desert and Patagonia, most visitors will pass through Santiago, Chile's vibrant and colorful capital.
One of Artisans of Leisure's preferred hotels in the city is The Singular Santiago.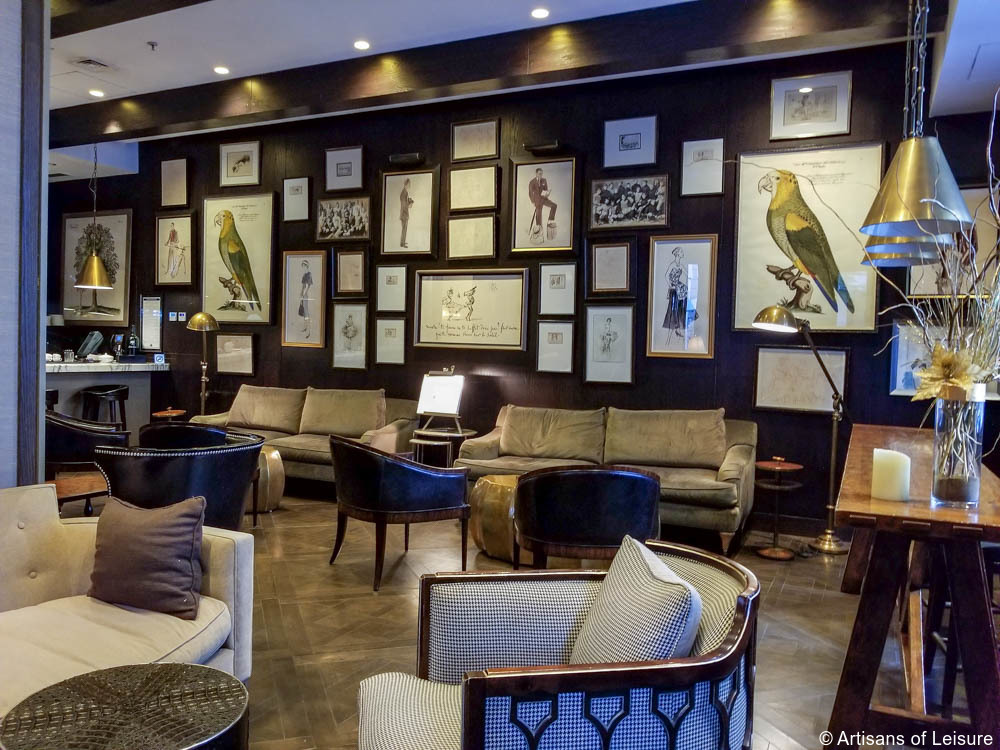 The hotel has an ideal location in Lastarria, one of Santiago's best neighborhoods for great restaurants, shopping and art galleries.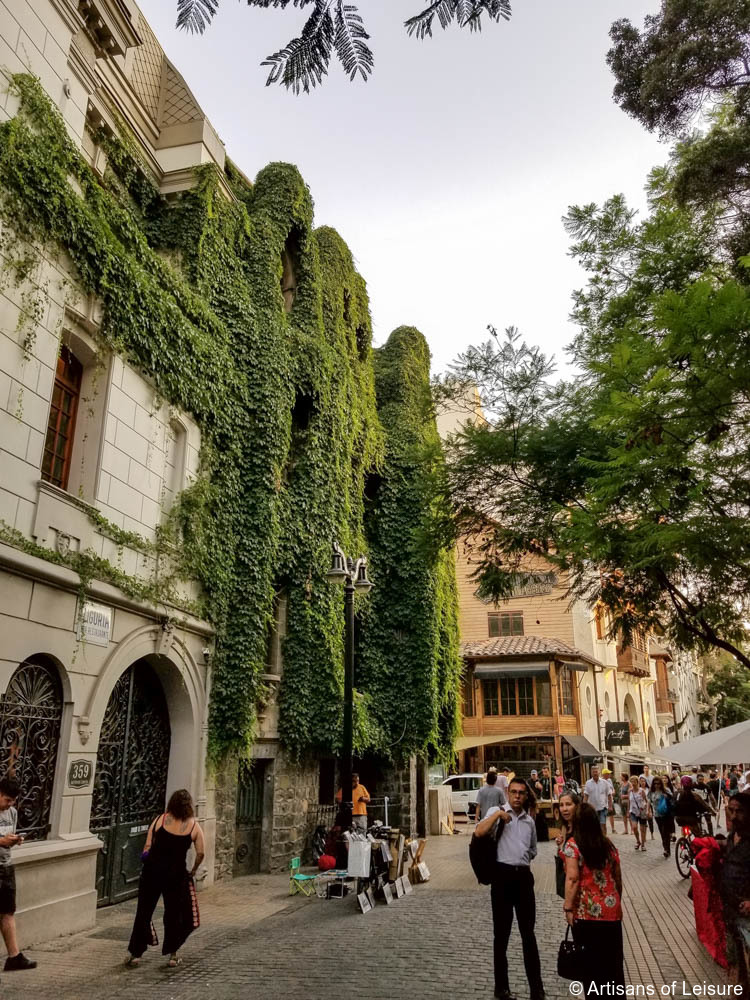 It's also near touring highlights like the historic center…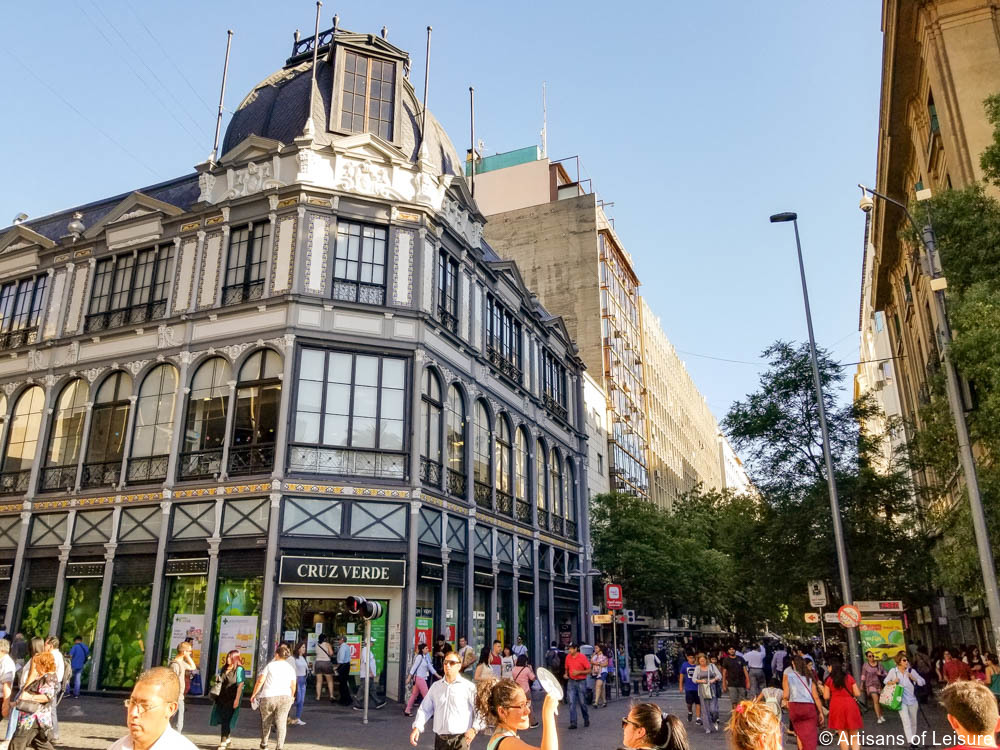 …Cerro Santa Lucia…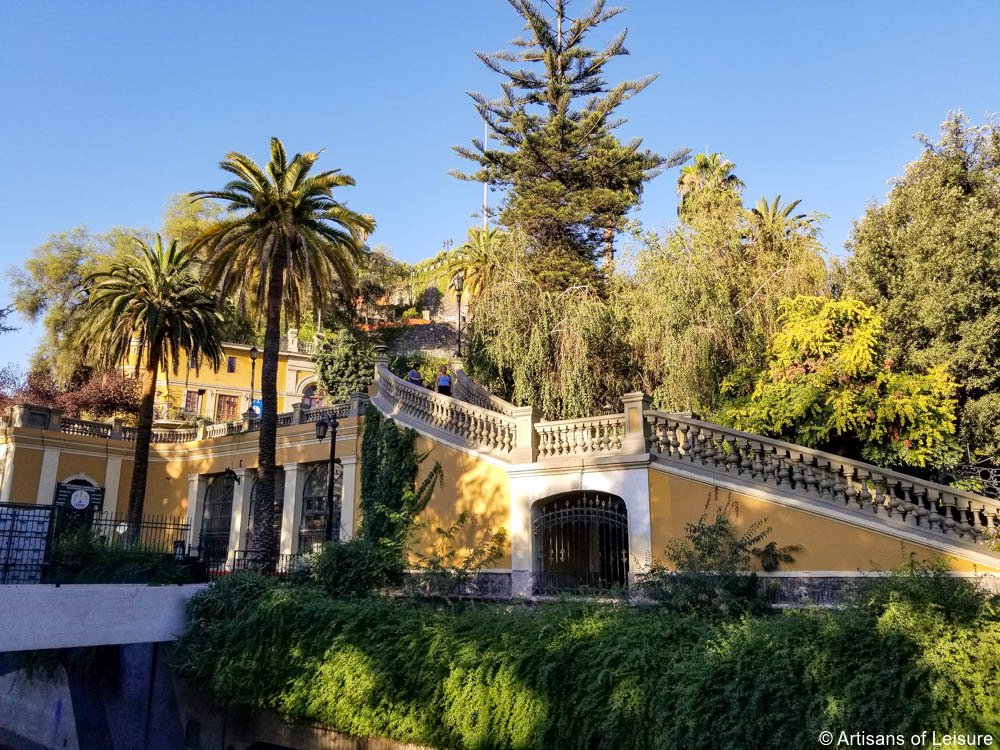 …the colorful Bellavista neighborhood, also popular for nightlife…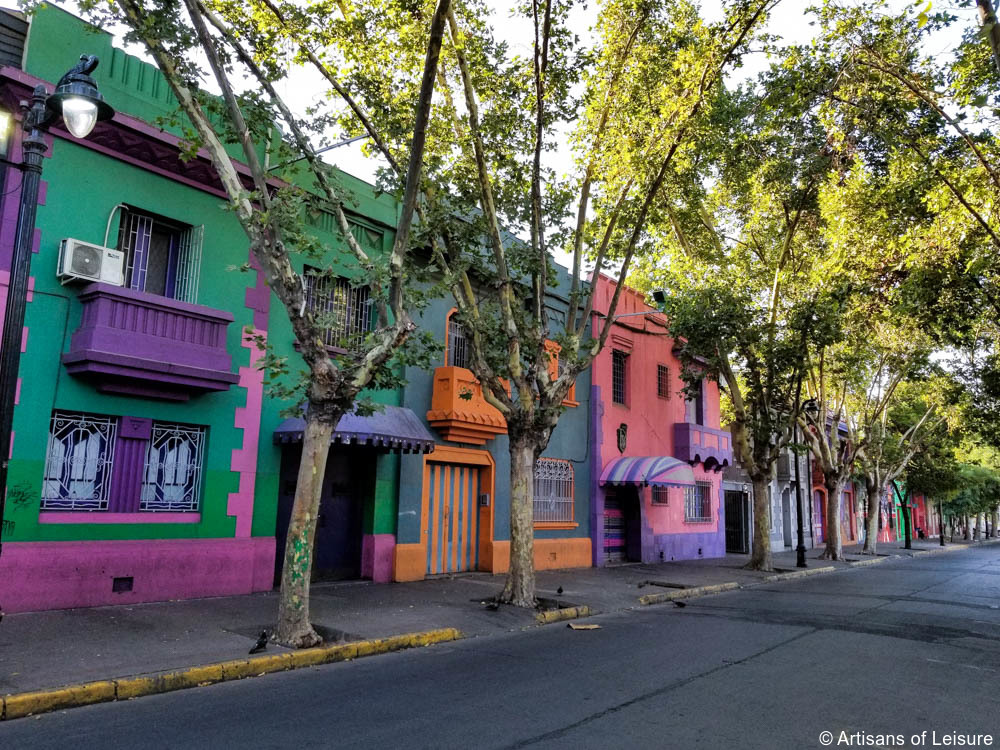 …and La Chascona, one of Chilean poet Pablo Neruda's homes.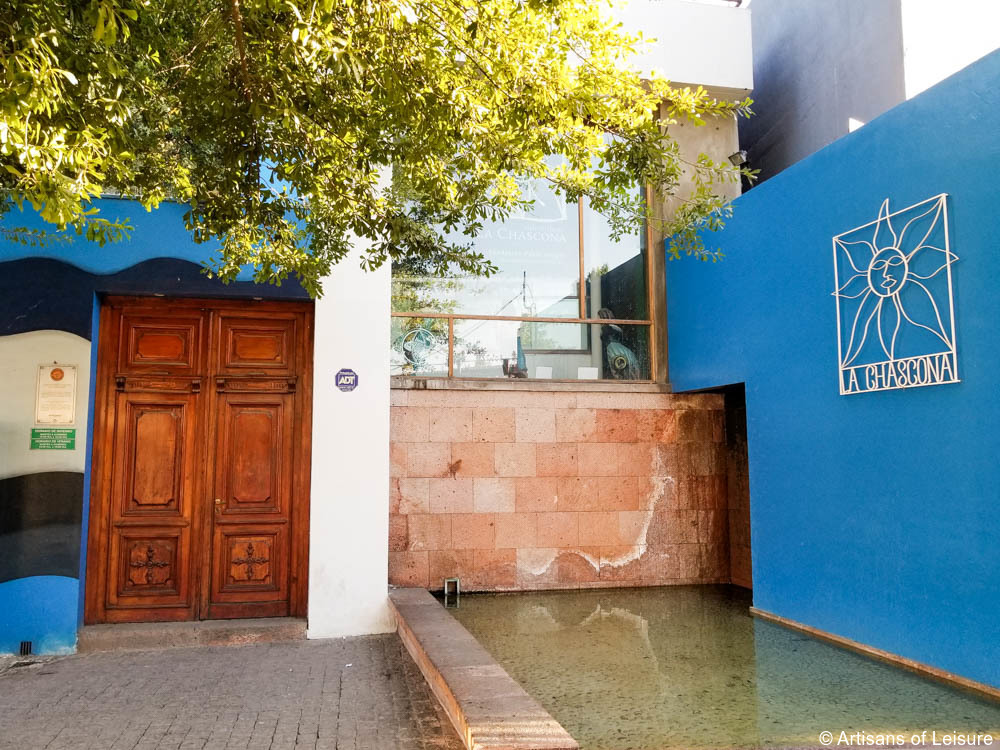 Lastarria is also a great neighborhood for just sitting at a sidewalk cafe and people-watching, perhaps while sampling delicious Chilean wines.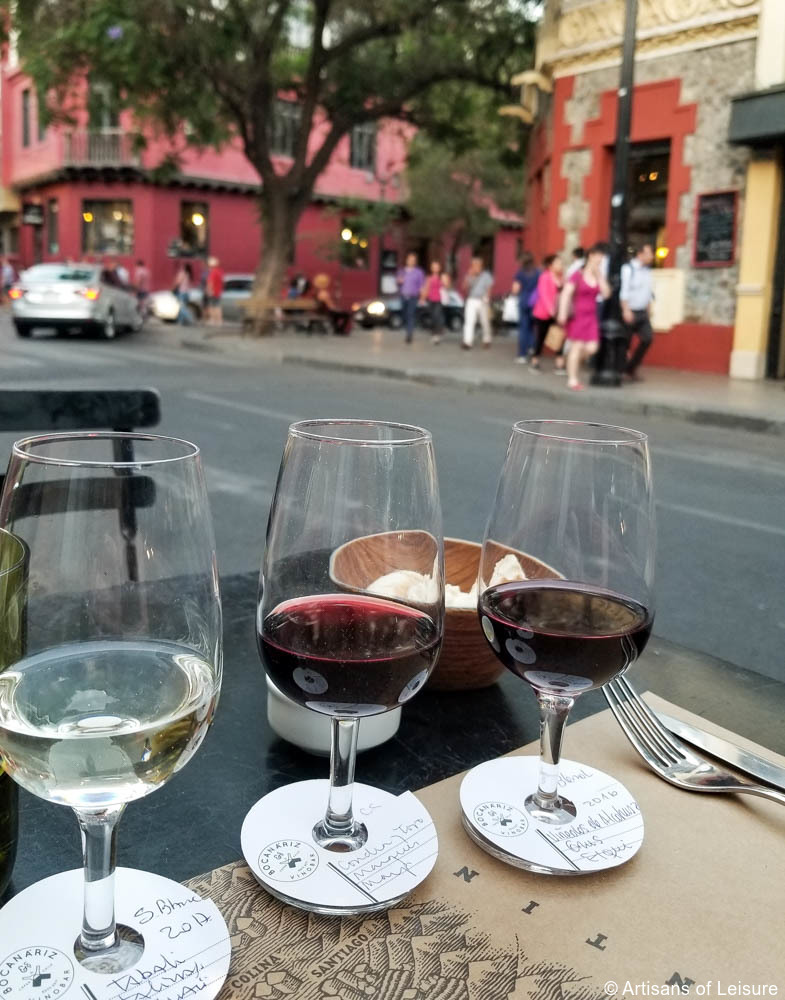 When flying in Chile, window seats are a must. On the way to Patagonia, we flew over active volcanoes…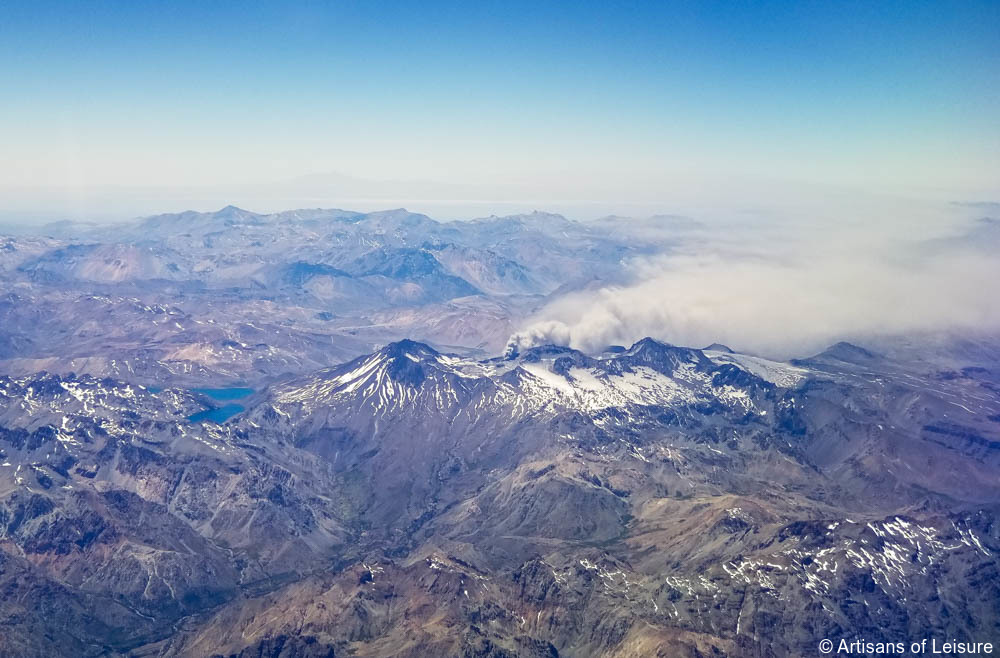 …and even the craggy peaks and glacier fields of Fitz Roy.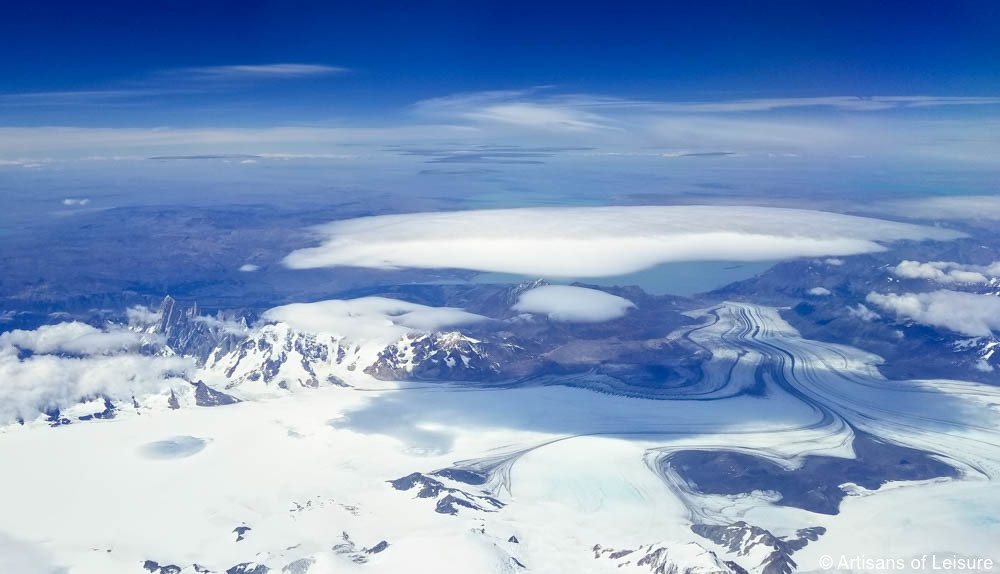 Of course, southern Patagonia has its own craggy peaks, and touring here focuses on exploring the breathtaking scenery of Torres del Paine National Park.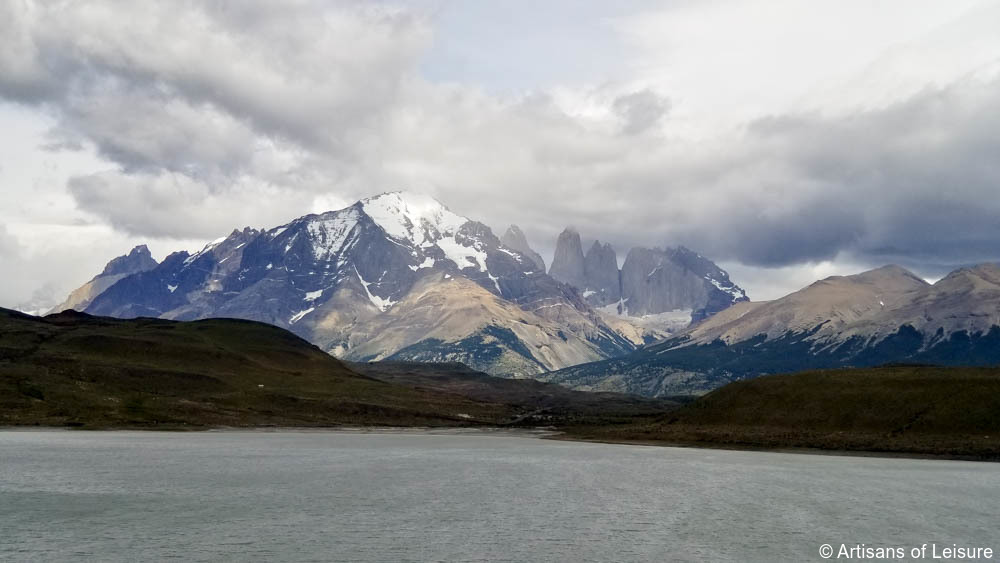 Though the park gets its name from the "towers" (torres) of the Paine massif, there are other iconic peaks, such as the "horns"…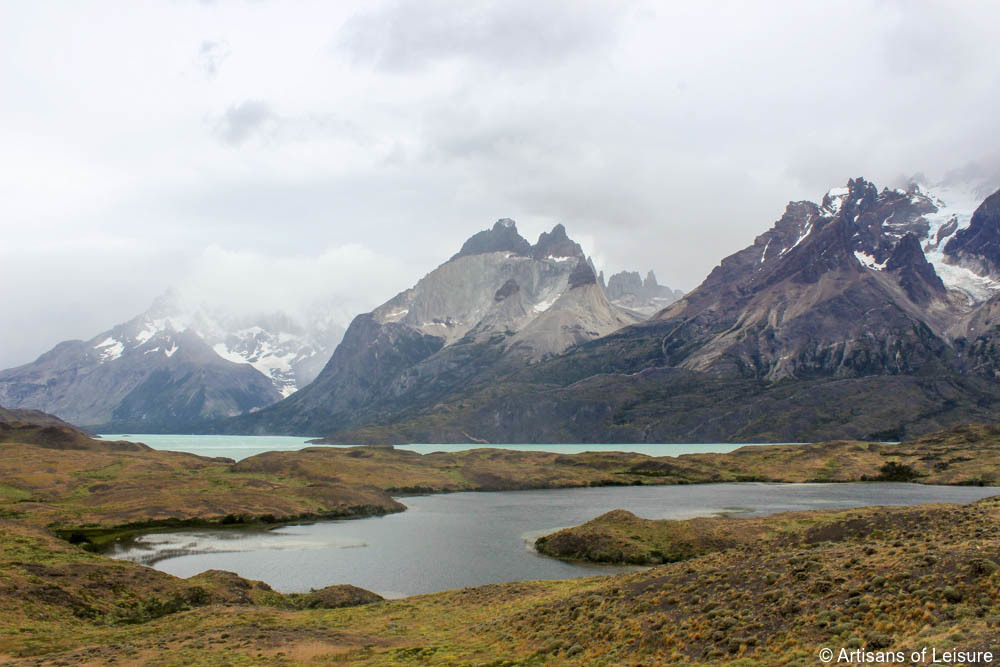 …as well as mineral-rich turquoise lakes and glaciers…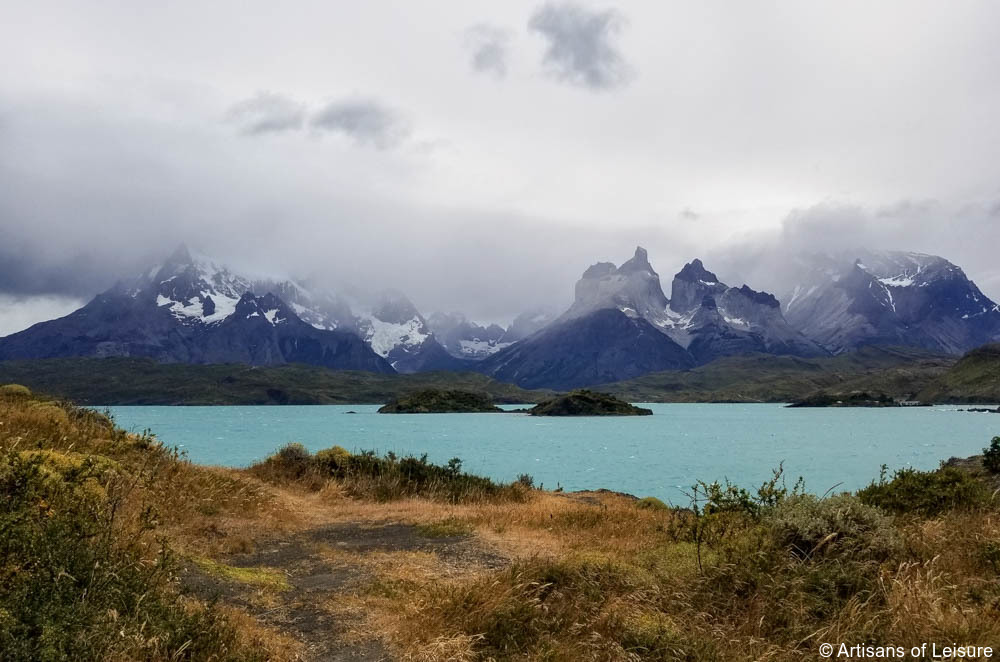 …waterfalls…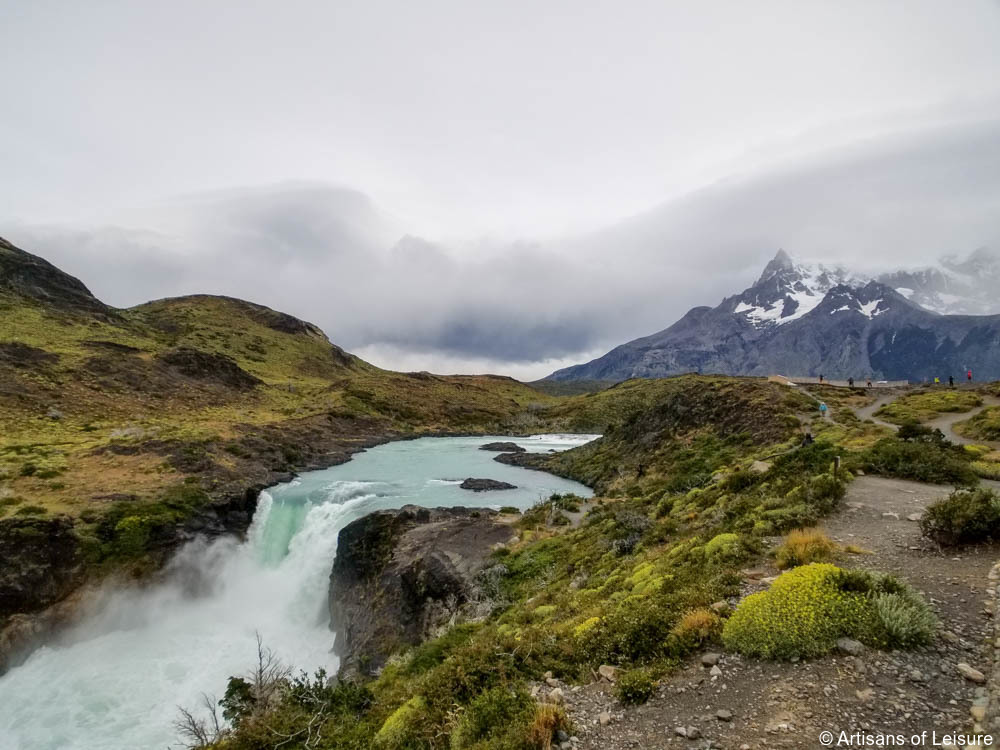 …and wildlife like Andean condors and herds of guanacos.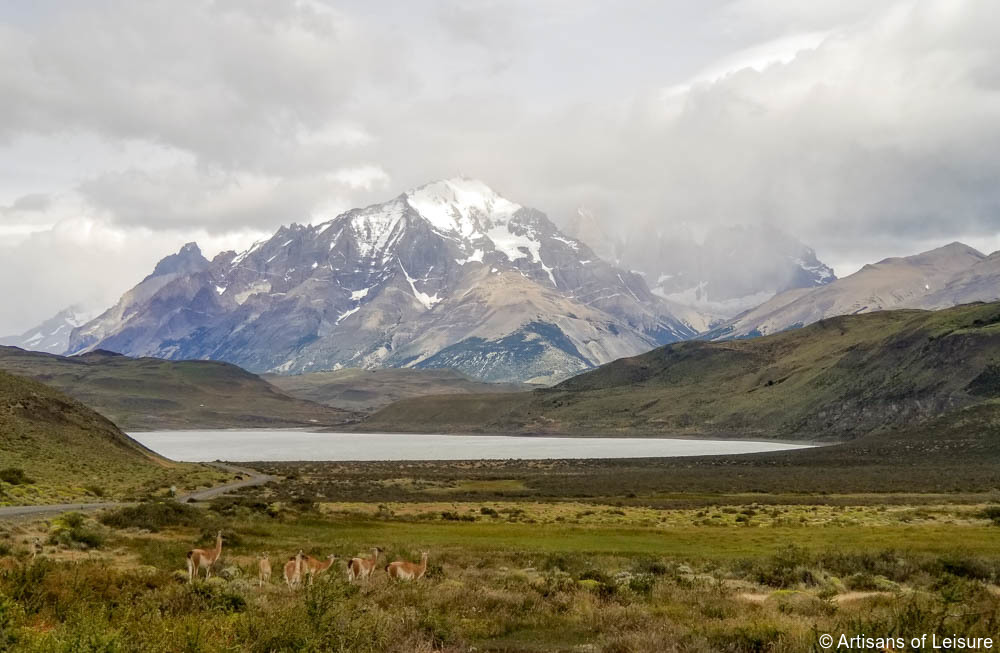 Every view seems to be more spectacular than the next.
As in the Atacama Desert, there are incredible luxury lodges in the area, such as Awasi Patagonia…
…Tierra Patagonia…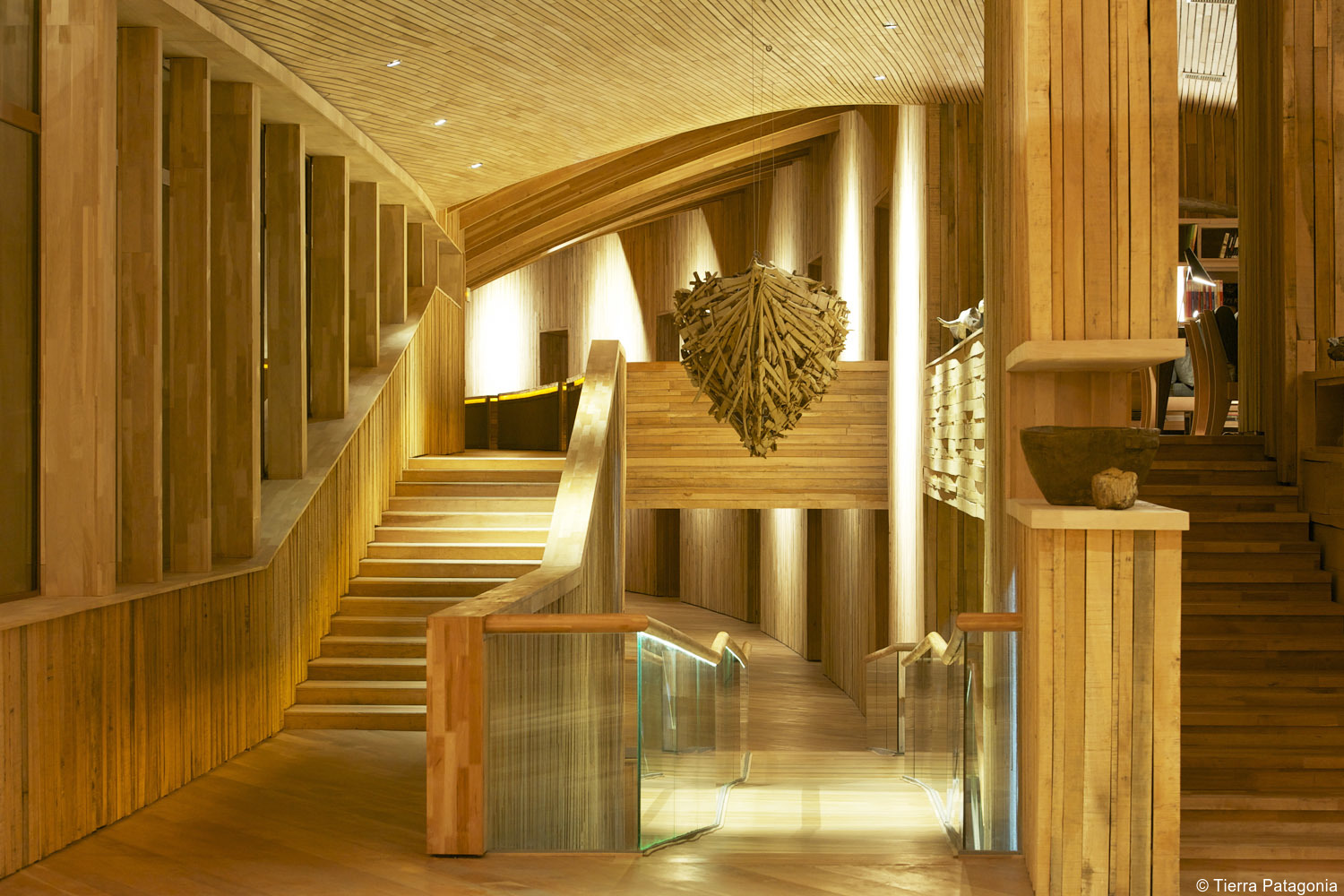 …and The Singular Patagonia, where we stayed on this trip.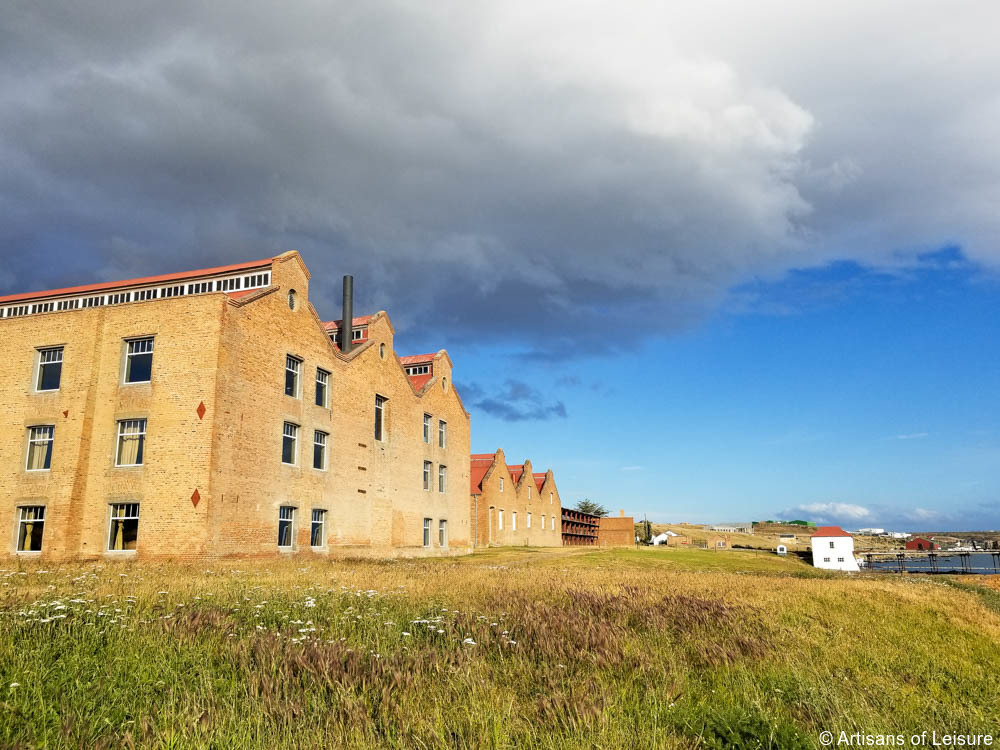 The Singular's public spaces are in a renovated former meat packing plant, and a tour of the property reveals the history of the entire region.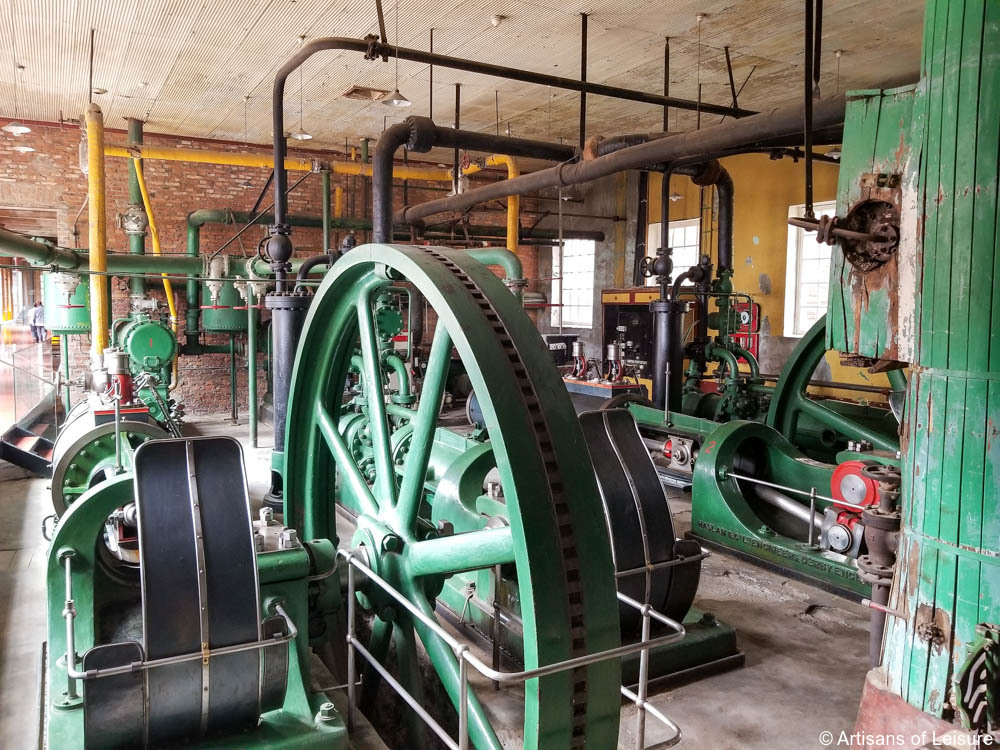 An asado dinner in the old smithy is a must one evening.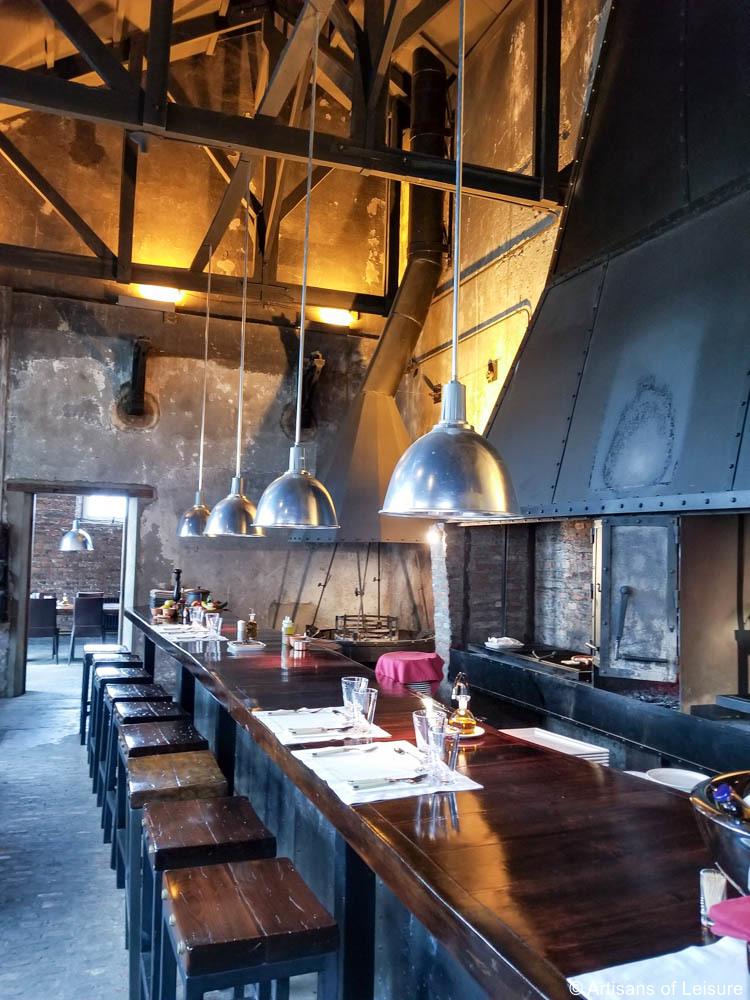 Sampling deliciously prepared guanaco and Chilean wine.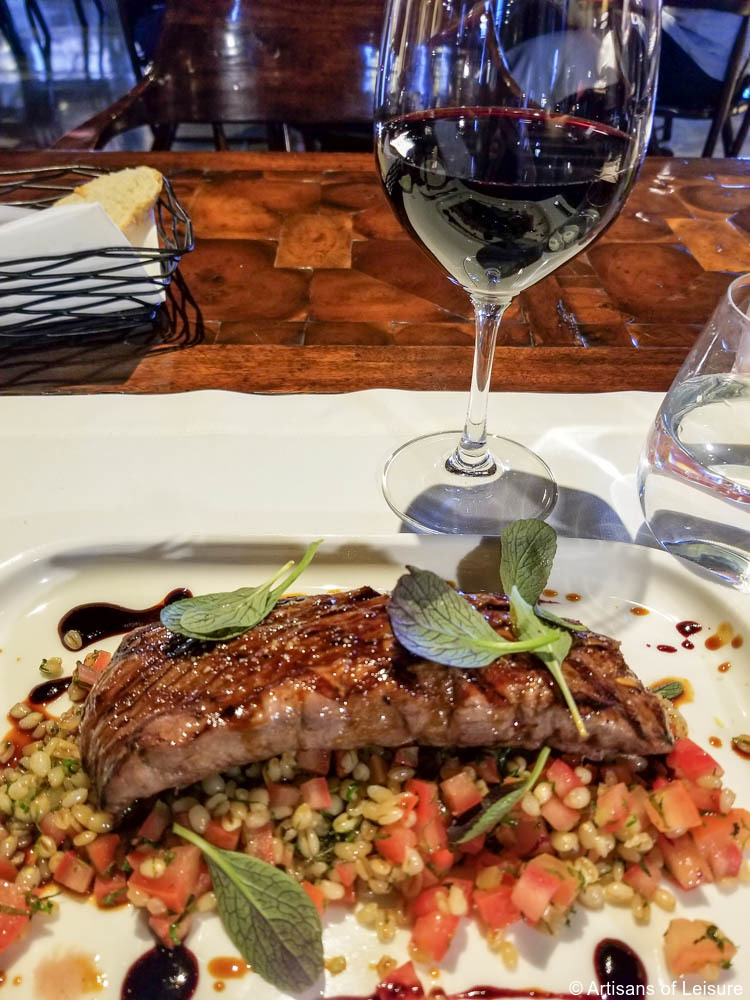 No matter which lodge our travelers stay at, Artisans of Leisure can arrange a host of interesting activities, such as boat rides and kayaking on the region's lakes and fjords…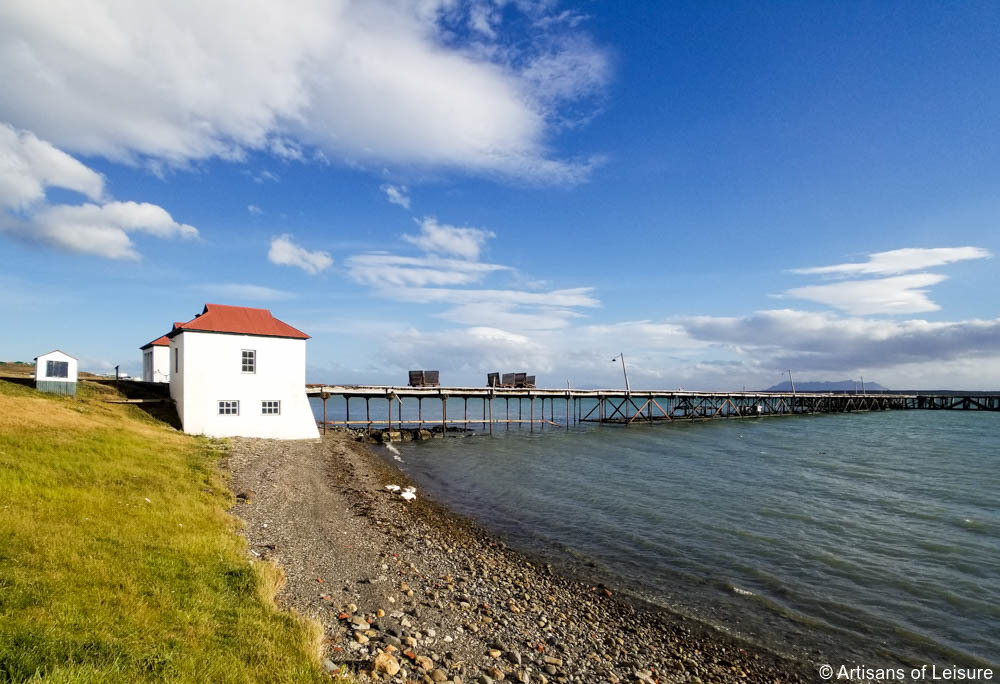 …visits to estancias (ranches) to learn about Patagonian gaucho (cowboy) culture and perhaps go horseback riding…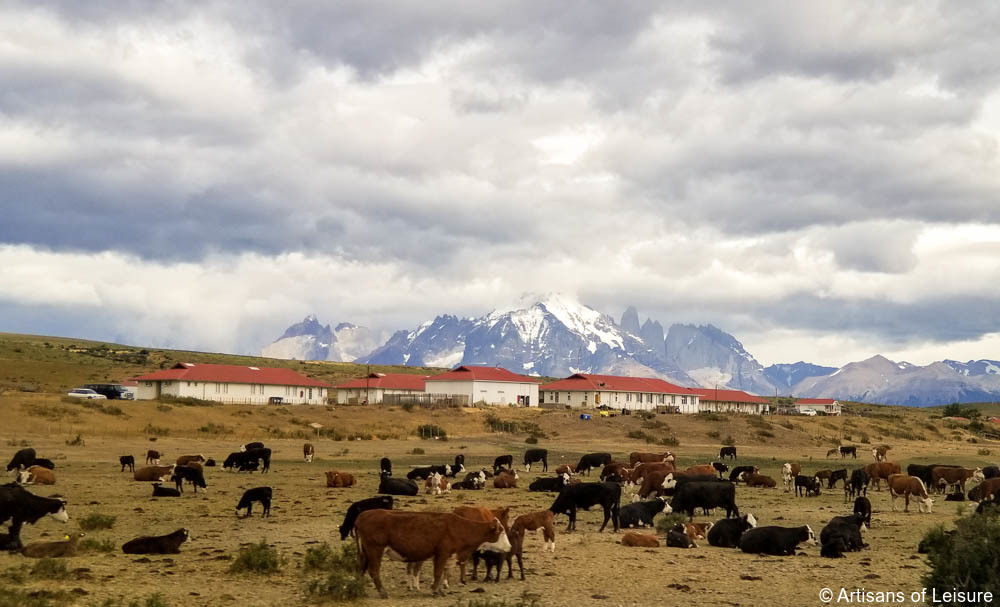 …hikes of all levels in Torres del Paine and the surrounding region, and much more.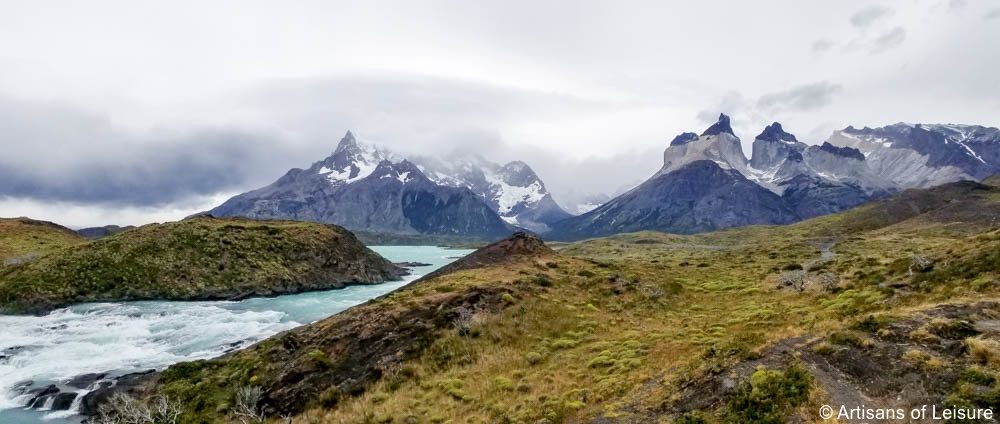 Contact one of Artisans of Leisure's South America travel specialists to begin planning your Chilean adventure.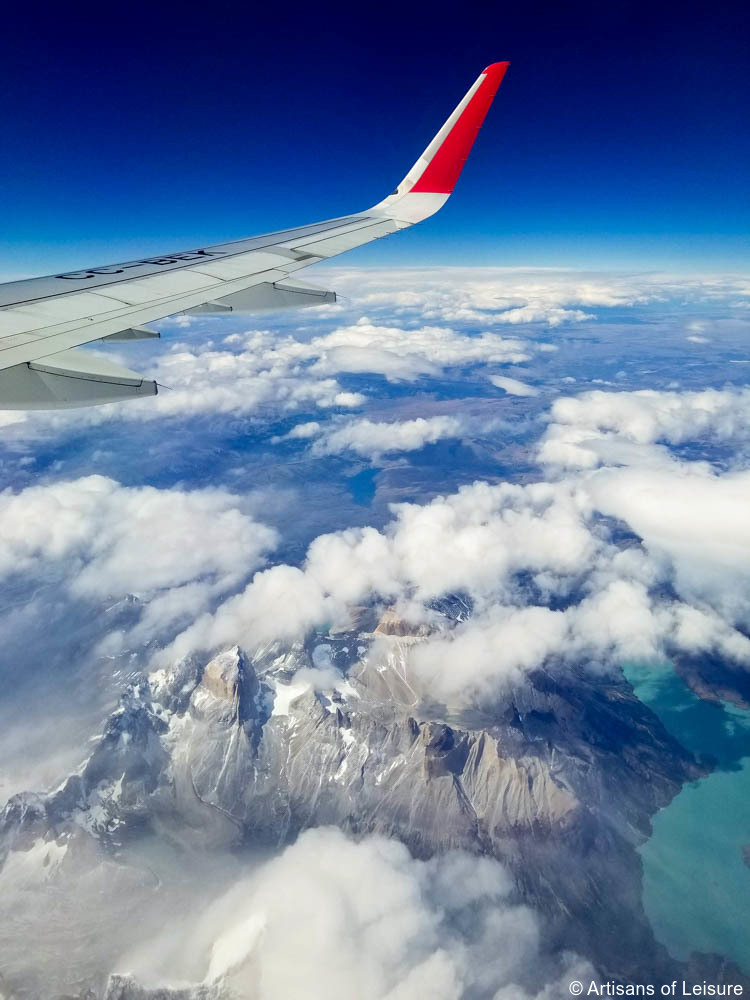 Destinations: Chile, South America
Tags: active touring, Atacama Desert, Chile tours, culinary tours, desert, desert tours, flamingo, geysers, glaciers, hiking, mountains, national parks, nature, Patagonia, petroglyphs, salt flats, salt pans, Santiago, South America, stargazing, Torres del Paine, wine tasting, wine tours, wineries